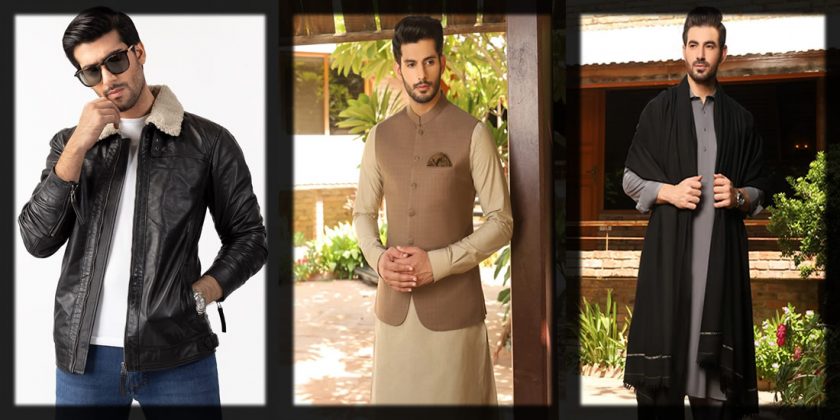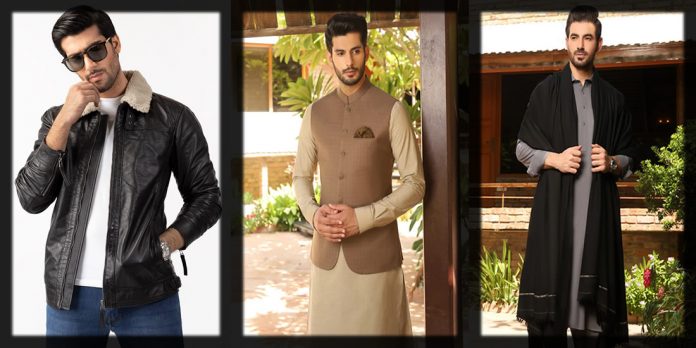 The fashion industry of Pakistan is emerging rapidly and successfully through e-commerce. Unfortunately, some people are not well aware of what and how to wear. With the advancement in technology, many brands are coming with innovative products for people. Here we are going to present you with winter dresses for Pakistani men.
In the global village, Pakistan is famous for its fashion industry for the past few decades. Usually, people prefer to wear branded clothes instead of local outfits. The culture and traditions of Pakistan propel the designers to craft the styles accordingly. However, some people still prefer western outfit ideas instead of typical eastern dresses.
In such situations, people are in search of a trendy outfit. Today, men are almost equally conscious of their beauty and attire as women. They are busy searching for the newest ideas. Therefore, we are going to present you with up-to-date winter dresses for men here. I hope the article below will satisfy you enough to look complete.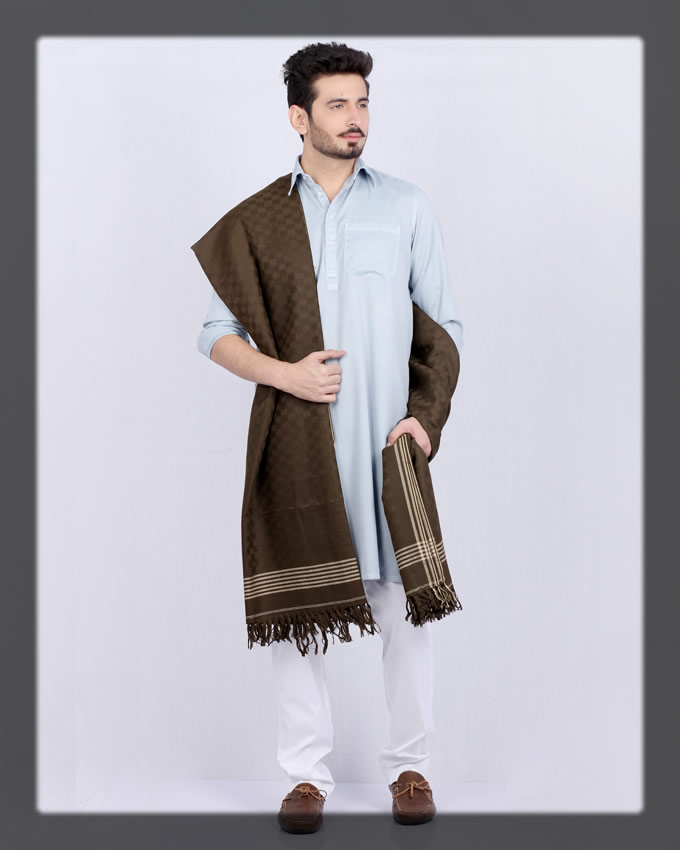 Best Pakistani Winter Dresses for Men by Top Brands (with Prices)

The Pakistani community is a mixture of diverse cultures and trends. A few years back, the fashion industry of Pakistan faced a great depression due to the crisis. But with each passing day, circumstances became better. Today, it is running more successfully than any other industry. People, including both men and women, depend a lot on brands for an excellent wardrobe. Meanwhile, the designers are working day and night to meet the demands of their customers.
The modern styles and combinations are significant for chic looks. Generally, people consider that men can only wear a few primary colors. But, modern men desire to wear a versatile collection and combination of hues to stand out. The men's clothing brands are famous across the globe due to their innovative designs and varieties. Indeed, all the clothing brands are competing in the international market. The unique elegance and modest outfits always propel you to grab the styles.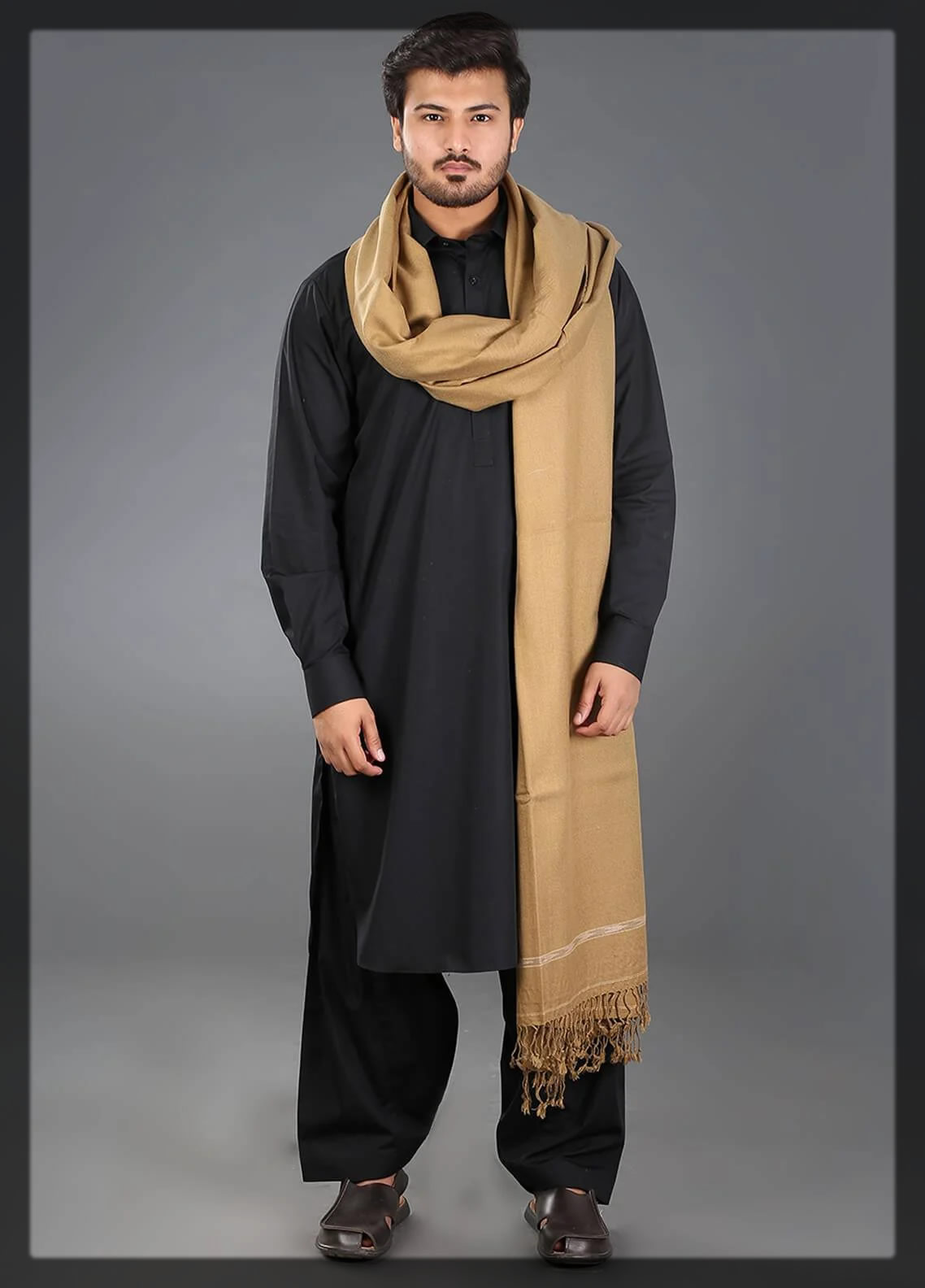 Well, you might be well aware of the men's clothing brands in Pakistan. Most of them are famous for their luxury collection. While some come up with seasonal assortments. As everyone knows that fall has arrived, so people will rush to get their winter wardrobe. You can style up your wardrobe with the mesmerizing outfits given below. The most famous fashion brands have a festive assortment for winters. Therefore, a man can get his winter outfit from any of the following men's clothing brands.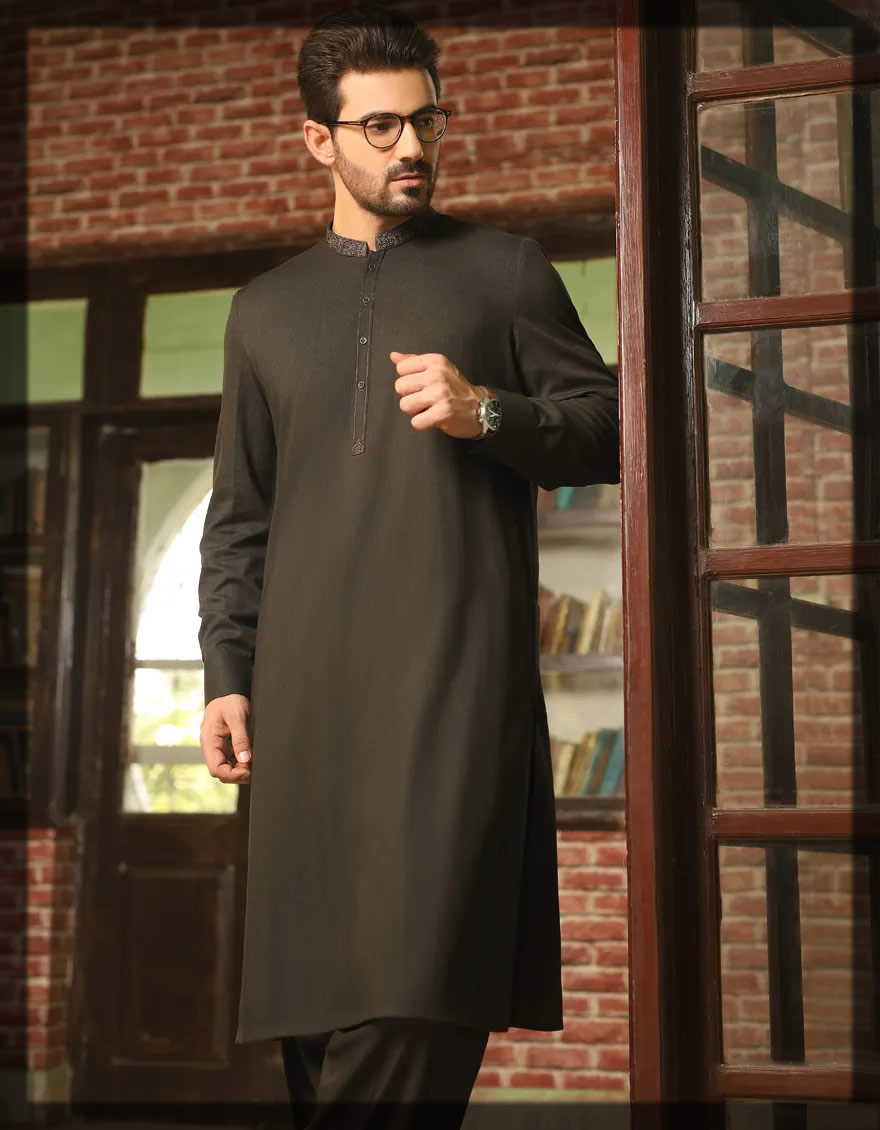 1- Junaid Jamshed Men Shalwar Kameez and Waistcoat



One always needs appreciation for what and how he is wearing. Likewise, the right selection of the outfit is significant. Therefore, people look for a complete and comprehensive wardrobe that will fulfill their demands. J. kurta collection for men is quite famous for the intricate styles. For instance, go for the Junaid Jamshed collection for men to look dazzling. It offers all the essentials of a complete look.
You might have seen the recent Junaid Jamshed winter collection that has a versatile variety of clothing. Being a Pakistani, shalwar kameez is our traditional dress. You can get a variety of shalwar kameez from Junaid Jamshed. Moreover, it also offers a unique portfolio for the waistcoat. So, grab the flattering outfits from the nearest store of J. or buy them online. I hope you will enjoy your winter with this fantastic wardrobe.

Junaid Jamshed Winter Wear Dresses for Men 
 J. men's winter collection mainly has cotton and viscose dresses for men. Below we have men's wear in attractive colors and cotton fabric. These colors look quite decent and elegant in winters. This fabric is light-weight, soft, and warm. J. has a wide variety of men's wear and accessories at reasonable prices. The brand is prevalent among men nowadays, and they also provide the facility of online purchasing as it is the most preferred way of shopping.
2- Gul Ahmed Winter Kurta Collection for Pakistani Men
Gul Ahmed is a famous clothing brand for both men and women. People love the variety of intricate designs on fantastic fabric. Plus, the high-quality material engages them to opt for it. It has a remarkable reputation in the fashion industry of Pakistan. Mostly, people love the Gul Ahmed winter suits for their delicate styles. Moreover, it offers an exclusive variety of dresses for women too.
Well, whenever you talk about winter outfits, Kurtas hit your mind differently. People love to wear a unique style to bring elegance out. Here is a complete assortment for you to rock your season. Plus, you can discover an immense variety of Gul Ahmed men kurta collection here. These dresses are in light brown and dark brown in shade. They are the right shade to wear in winters as they also appear quite stylish and decent at the same time. The next green shade is also in accordance with the cold weather. The last blue one is also appropriate for the casual routine.

Snugging Sweaters for Men By Gul Ahmed
Layer up yourself with a stylish sweater. It is a warm and cozy garment. Moreover, wool, cotton, cashmere, or merino are traditional sweater fabrics. Men sweaters mostly come with a crew-neck, turtle/roll neck, V-neck, quarter zip, or shawl collar.
In British English, its other name is a jumper or a cloth of long sleeves that cover your upper body entirely. Sweaters also look quite graceful with shalwar kameez as well. Try these cool designs over the Gul Ahmed shalwar kameez.
3- Alkaram Studio Winter Dresses for Pakistani Men



Alkaram Studio is working since 2011 in Pakistan. It offers an exclusive variety of men's and women's clothing. Additionally, it is famous for home accessories and kids corner. There is a wide variety of unstitched and ready-to-wear dresses for men and women. The glamorous dresses with the captivating artwork are sufficient to add sparkle to your personality. Plus, it always satisfies the demands of its customers.
Cheers to the Alkaram Studio winter dresses for Pakistani men here. It offers all the necessary styles for winters. Generally, people opt for a shalwar kameez. But, you can see fantastic kurta designs for men in their recent assortment. There is an exclusive collection of printed and plaited waistcoats in the new variety of winter collection for men. Probably, the display will help you to select the chicest style for yourself.
4- Outfitters Men Western Collection for Winters



Outfitters is the top manufactured brand in the clothing industry nationwide. The brand started its career in 2003. With the day and night hard work and efforts, it has many retail stores in Pakistan. Currently, there are 56 running stores of the leading brand in big cities of the country. It offers a wide variety of clothing styles for men and women. Usually, most people love their western collection due to chic styles.
Well, the outfitters' winter dresses for men offers a versatile variety. It provides a modest collection of jackets, button-down shirts, sweaters, and sweatshirts. The black jacket is best to pair with all sweatshirts in winter. Also, you can wear it over the Cambridge shirts and pants. The next grey one is also a decent one to wear on daily basis. Brownshirt is also looking very charming. The last yellow hood is undoubtedly the right choice for teens and youngsters because of its funky shade.
Funky Denim Jacket by Outfitters
Denim jackets by Outfitters are best for those who want to look chic and casual. They are timeless and adaptable. You can use it with dark colored jeans for an elegant and relaxed feel. A high neck with it will help you to feel calm and warm. It is a favorite outfit for college boys. Bikers love to wear this in the autumn season, and it is best for weekend parties. It is suitable in mild winters.
5- Breakout Winter Sweaters and Coats for Men
Breakout is famous for its unique tints and combinations. Usually, people prefer colors over combinations. Therefore, they opt for the breakout collection. You can see visible and vibrant colors in their portfolio. People who want to bring colors to their life can go for a wardrobe of Breakout. Therefore, we have a fantastic winter assortment for men below.
Whenever winters come to your mind, you think of a warm upper garment. You will be glad to see a mesmerizing versatility of upper-body clothes here. The portfolio is offering stylish hoodies, classy blazers, striped sweaters, and a classic sweatshirt. All of them are suitable for the casual wear of men. So, head towards Breakout to get the fantastic collection before it's too late.
Sweatshirts for Men by Breakout
Breakout has the best collection of sweatshirts that keeps you warm in the chilling winter season. Men mostly prefer these types of shirts in cold and harsh weather. These shirts have a comfortable sweater-like texture that provides you warmth and the best winter look.
Winter Wear Stylish Hoodies by Breakout for Men
Breakout men's winter collection has an exact variety of winter hoodies. Hoodies are usually used as outwear. In winter, you can wear undershirts with hoodies, and it gives you a fresh look. You do not have to carry an extra scarf or cap with the hoodie. Hoodies look elegant with chinos, high boots, and sweaters.
6- Bonanza Satrangi Winter Dresses for Pakistani Men



Whether it's summer, spring, or fall, you always need many clothes. Each style has its elegance and grace. But, you need to get the one that suits best your personality. The top men's clothing brands in Pakistan are busy making extravagant outfits. Indeed, Bonanza Satrangi stands among the spirited brands for crafting unique designs for men and women.
Below is the classic assortment of Bonanza Satrangi winter dresses for Pakistani men. Get yourself a graceful shalwar kameez or kurta, whatever you want. The portfolio offers an impressive collection of waistcoat, shalwar kameez, and Kurta designs. The light grey and blue dresses are the most trendy shades in winters. Men wear them for complementing their appearance. Next light pink is a bit different shade. And the last one is also grey and going well with the black waistcoat.
7- Elegant Boski Shalwar Kameez by Lawrencepur
Lawrencepur is a high-end brand with luxury men's wear. Like the other men's clothing brands, this brand also provides many types of fabrics in its collection, in which Boski is also available. Boski is a warm and cozy fabric. Boski is very prevalent among men for ages. It is light-weight, comfortable to stitch, durable, and recyclable stuff.
Moreover, it is an aged fabric and never develops an allergy to sensitive skin. Besides, it looks very stylish and sophisticated for men on every type of occasion. Boski is mostly in white. The white dress is the most graceful choice to wear in winter. These shades complement well with the different colored shawls and winter sweaters for men as well.
8- Eden Robe Winter Shalwar Kameez in Polyster and Viscose
A lot of categories of clothing are available. In mild winters, we do not need many layers. But in the extreme chilling season, like in December, we need to cover ourselves adequately. So the following are some winter fabric details to keep you warm.
The soft 65% polyester and 35% viscose fabric is used to make these Edenrobe shalwar kameez collection because it keeps you warm in the winter season. It is a blended fabric, which is comfortable to wear due to its softness. It works as an insulator. This men's clothing is durable, soft, and available in many colors. It is also non-allergic because it is an organically blended fabric.
9- Warm Winter Woolen Shawls with Sleek Jacquard Borders by J.
Woolen shawls by J. are very comfy and cozy. They have a sleek jacquard border with ruffled threads on edges and appropriate width to cover you entirely. You can carry these shawls with shalwar kameez or other outfits. These will keep you warm and protected from harsh winds in the winter season. They look very sophisticated, though.
10- Trendy Leather Jackets by Saeed Ajmal
The leather jacket is the most popular and versatile piece of clothing. You can carry this with any dress. A neck jumper or rug up in a hoodie is a good option in continuously dropping temperatures or rainy weather. You can wear it over a T-shirt or other casual wear. For men, leather jackets and boots create a dreamy look. Leather has different features like it is soft, heat insulator, and secure. Check out more variety in the Saeed Ajmal winter collection.
11- Men Wool Blazers for Winter Wear
With casual wear, a blazer is a fascinating option for you. You can wear a wool blazer in winter with any dress. It is worn on semi-formal occasions worldwide and makes you impressive and fresh, and protects you from the cold. It is very light-weight to wear.
Edenrobe presents stylish blazers in many attractive colors. They are very warm and comfortable to wear. You can wear them along with both traditional or western attires. Prices are very reasonable according to the type and quality of the stuff. You can also wear them over the Cambridge shirts and pants.
When men's wear is discussed, Diners are always on the top list. Diners are successfully serving men with their fabulous outfits. They have a wide variety of men blazers in all colors and designs. All of their dresses are not costly at all.
Indeed, the collection above will be helpful to choose the perfect apparel. Grab all the stylish stuff to stand distinctively among the people around you. Moreover, the sleeking styles will appeal more positively to your character. All high-quality dresses are available at affordable prices. I hope you will love all the designs.