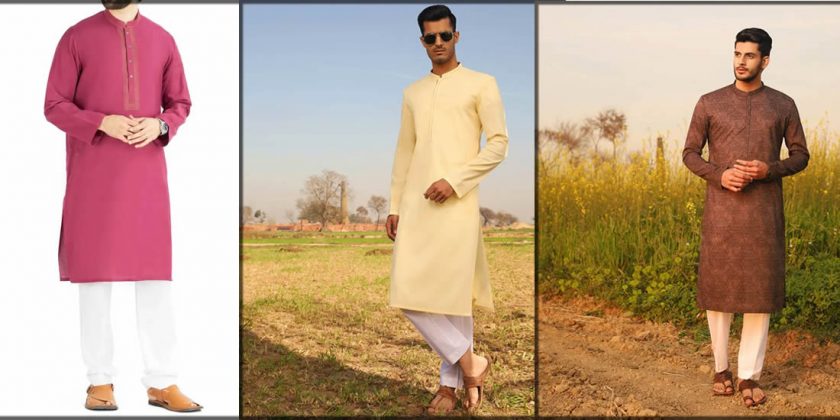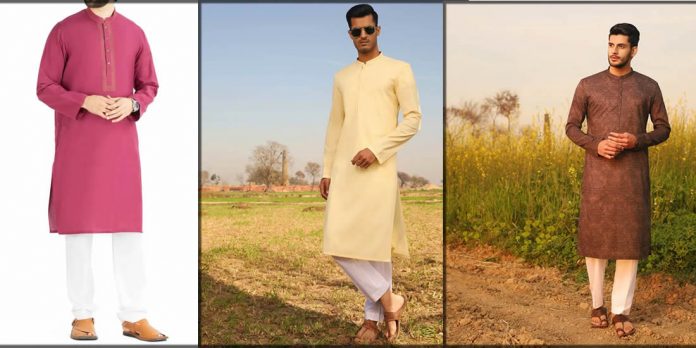 J. kurta collection for men as well as for women is very famous in Pakistan. Junaid Jamshed is one of the top trending brands in Pakistan. It has a variety of dresses for both genders with unique and excellent stuff. Moreover, it also includes accessories like perfumes, jewelry, etc.
The establishment of this brand was in 2002. It was based on a philosophy to strengthen the country's culture by making traditional shalwar kameez, the national dress of Pakistan. By the time, it has become the recognizable brand in South Asia with more than 100 outlets nationwide.
Junaid Jamshed has an exclusive collection of Kurta of different fabrics for both winters and summers. One who purchases Kurta from this brand never regrets on spending money. People mostly prefer this brand because of its excellent and comfortable stuff. Moreover, its unique variety increases the obsession among people.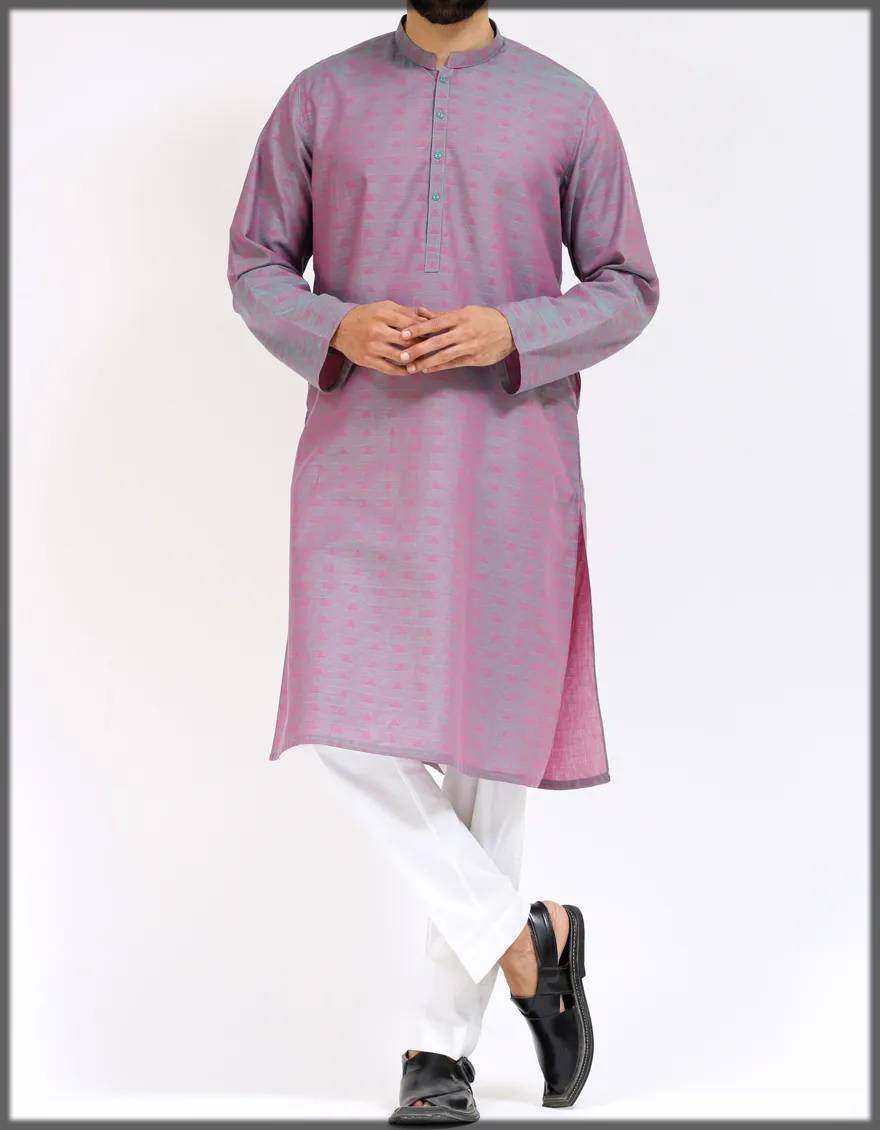 Latest J. Kurta Collection for Men and Boys (Summer+Winter Kurta Designs)

Nowadays, men also crave for having a perfect outfit like women. This brand helps men to fulfill their desire by wearing unique and outstanding costumes. Different fabrics and embroidered designs make this brand worthy of purchasing. Apart from the varieties of J. Kurti collection for women, there are various categories of J. kurta for men, some of them are:
Formal wear.

Semi-formal outfit.

Festive collection.

Winter collection.
Summer Collection of J. Kurtas for Menswear
During the sunny season, everyone wants to wear something light and comfortable. J. provides an exclusive collection of Kurtas for men, which many people love to wear. Moreover, to see more variety, you can visit Kurta designs.
The fabric which is very common in the summer season is Lawn. However, this earmark presents lawn kurta with computerized embroidery on the Placket. Therefore, one can wear this Kurta in sand color on casual occasions as well as those that are semi-formal.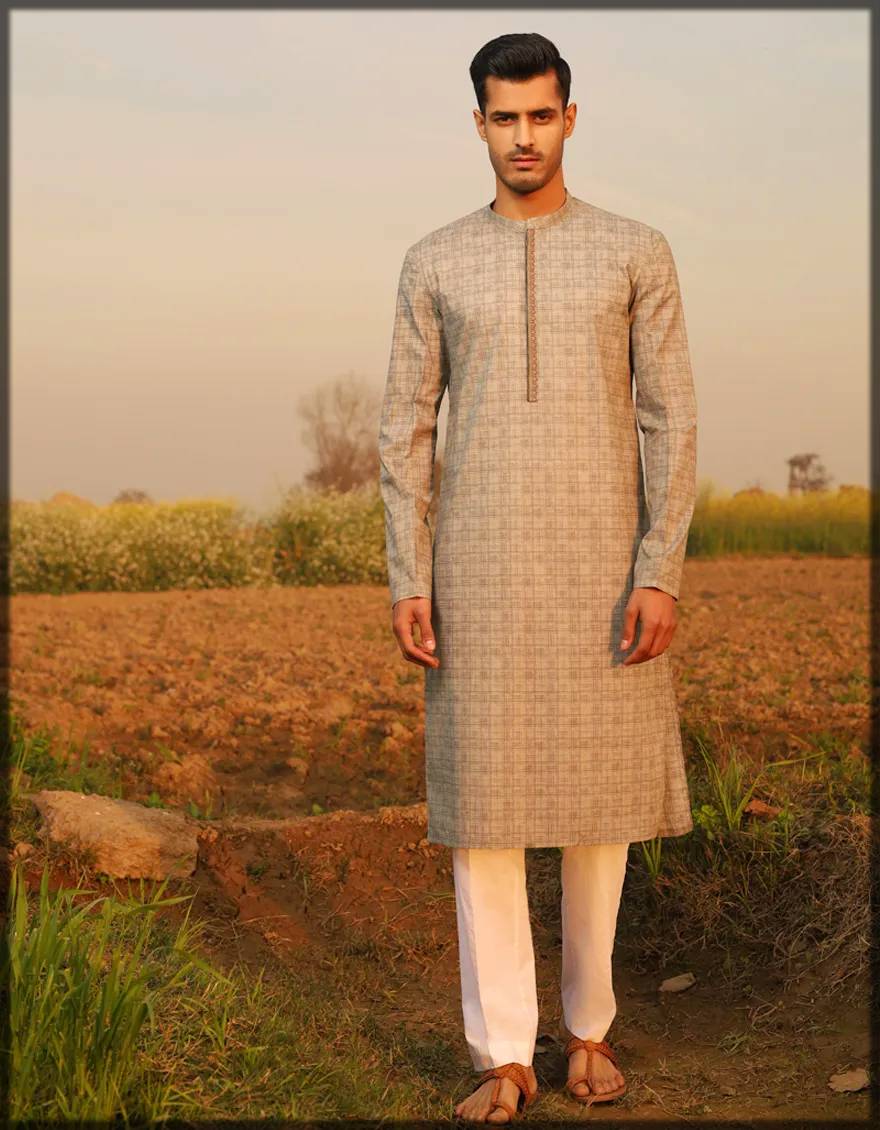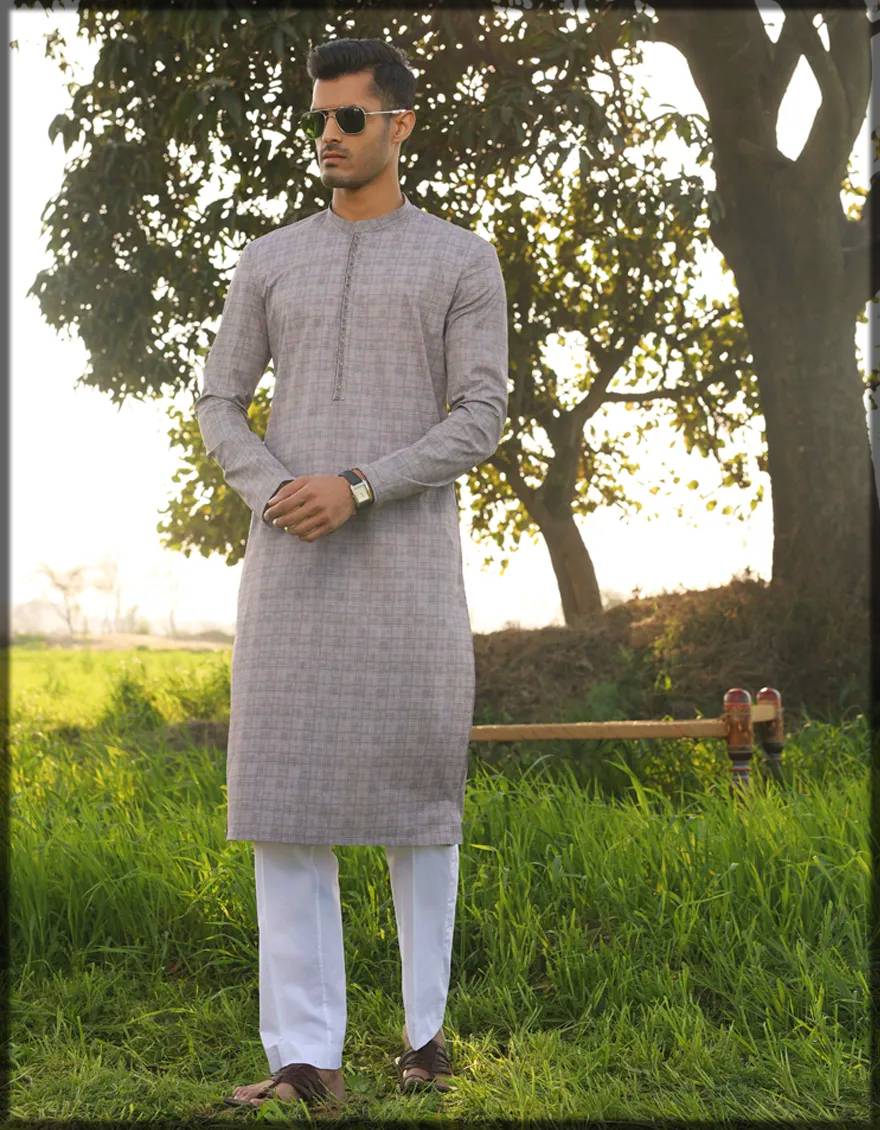 Exclusive Attire in Brown
The computer embroidery on the placket makes this attire worthier to buy. Nowadays, it is very trendy to wear such dresses. Brown color adds grace to the men's personality. Therefore, many people prefer to wear this excellent color.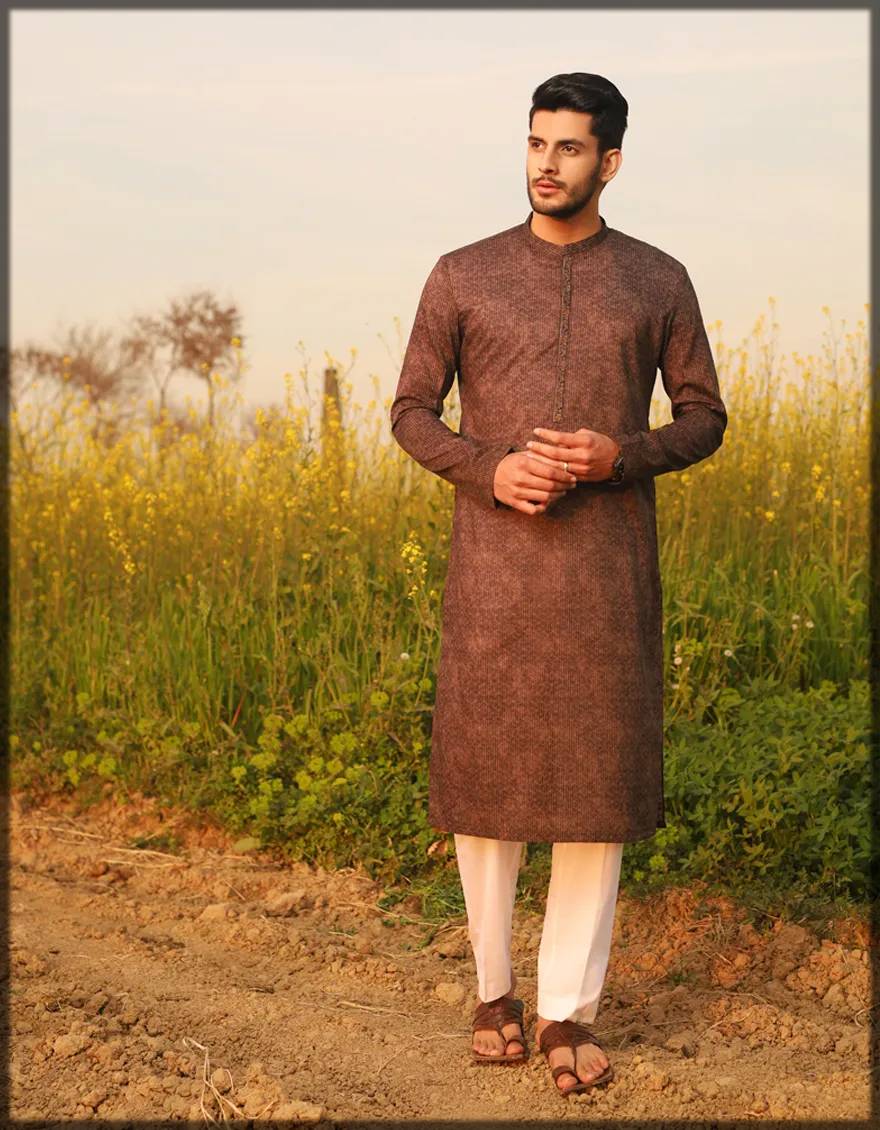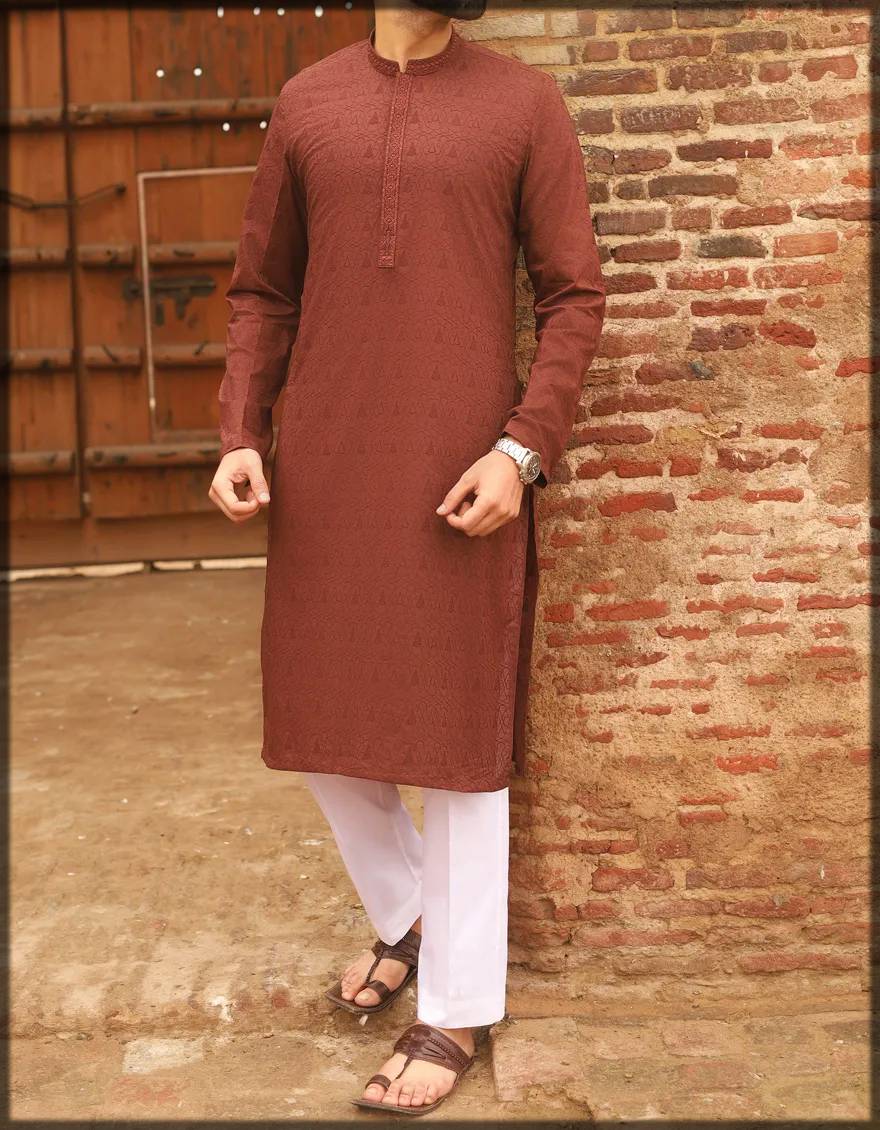 Junaid Jamshed Kurta collection for men includes simple plain kurtas in cotton fabric. However, this pure cotton kurta is in light yellow color. Moreover, the decoration on this semi-formal Kurta is with the computerized machine embroidery around the collar-neck.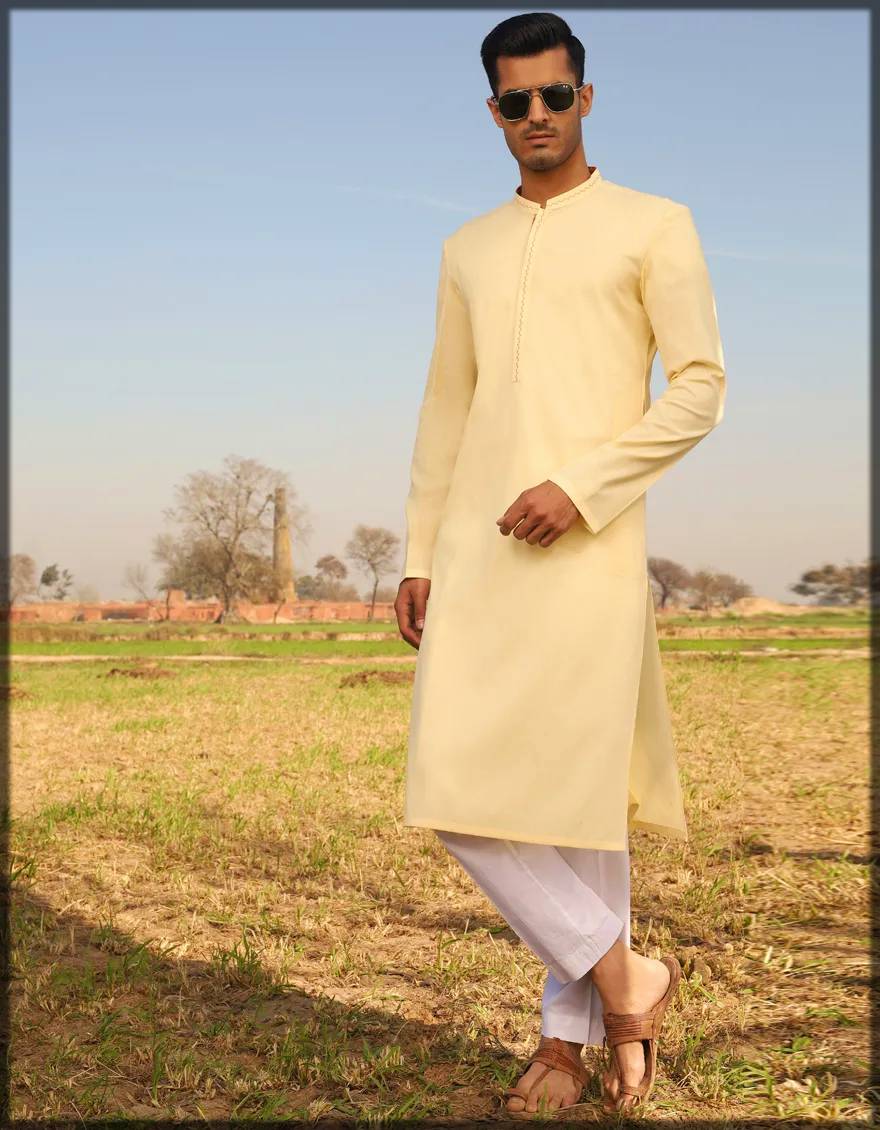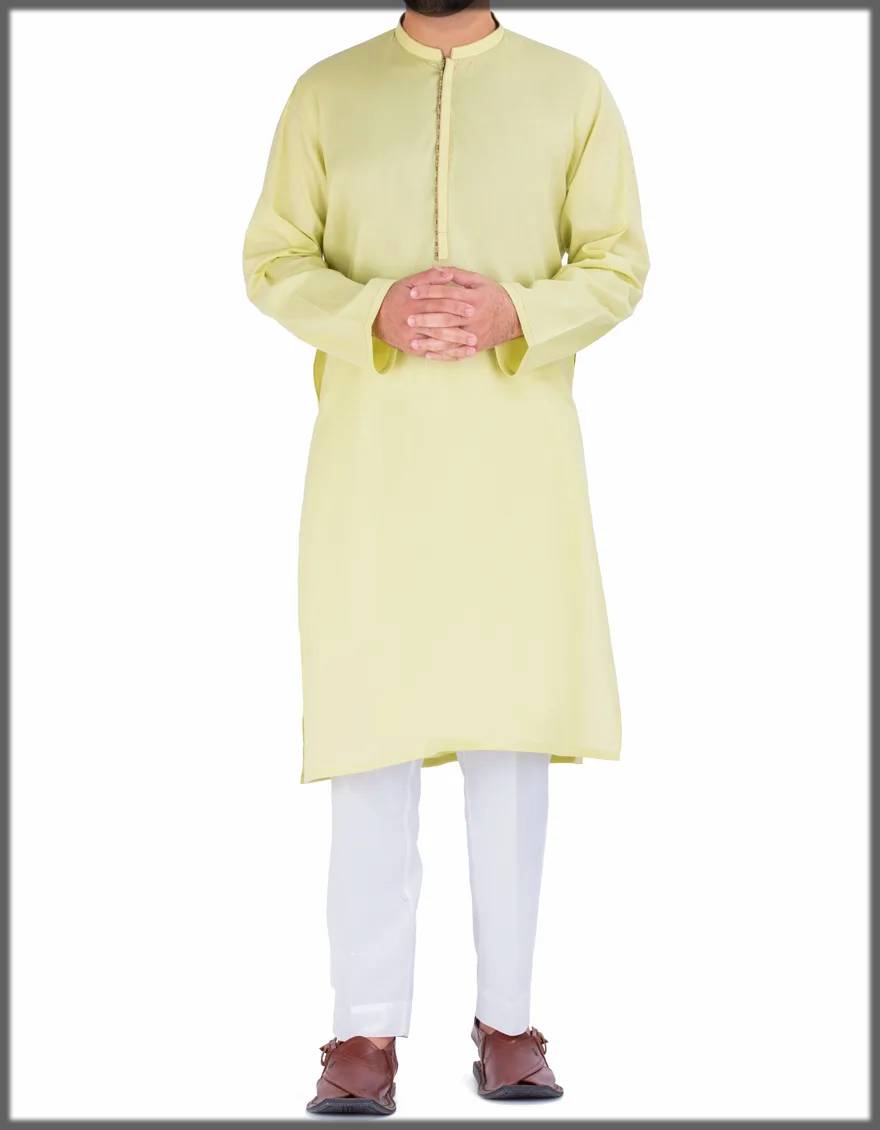 Magenta Cotton Splendid Kurtas

The magenta color is rare in men. However, the demand for this color is increasing. This magenta attire looks perfect with white pajama. Moreover, to make an utterly gorgeous look, wear sunglasses and traditional chappal or other summer shoes for men.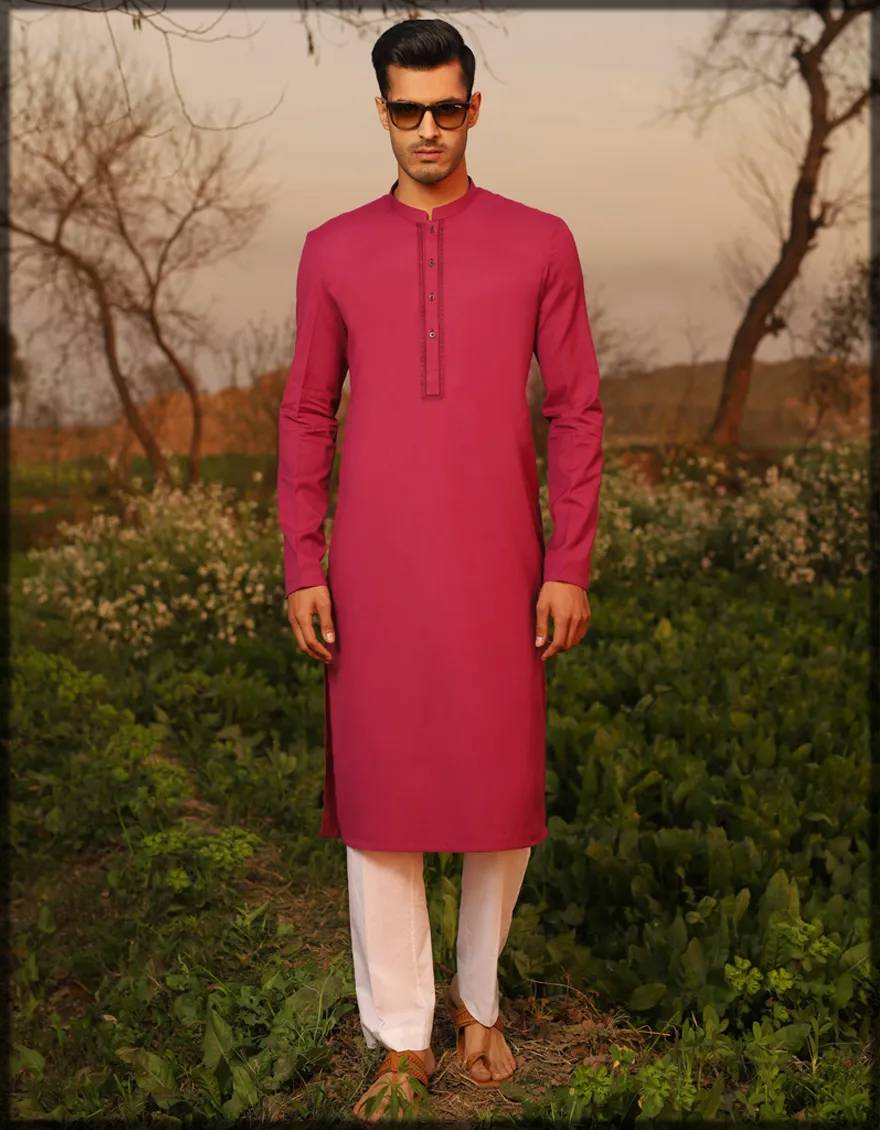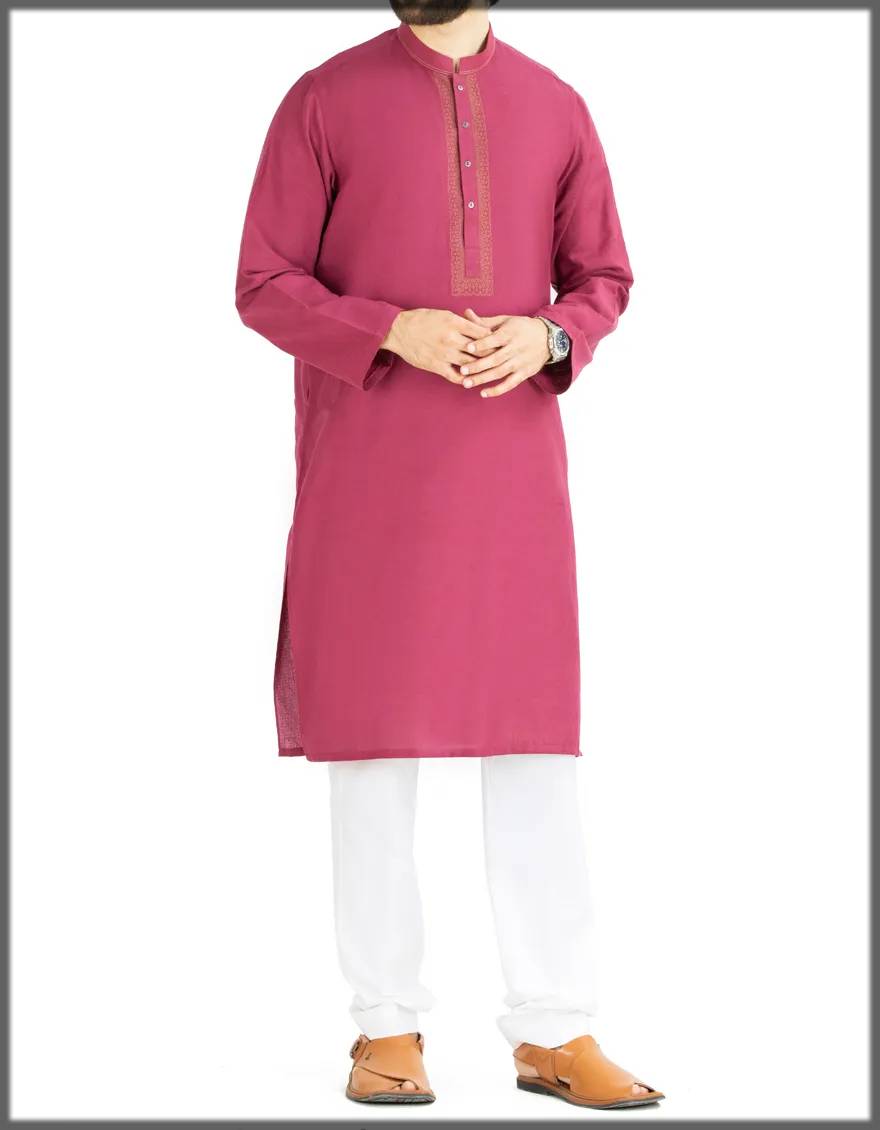 Elite Bunnat Attire for Summers
Generally, the dark grey color looks adorable to men. However, the allurement on this plain grey attire is with buttons on the neck. Moreover, the contrast of grey with white is always attractive. Furthermore, making the right hairstyle and wearing a considerable chappal will give the perfect endmost look. For finding considerable chappal, you can visit Hush Puppies shoes for men.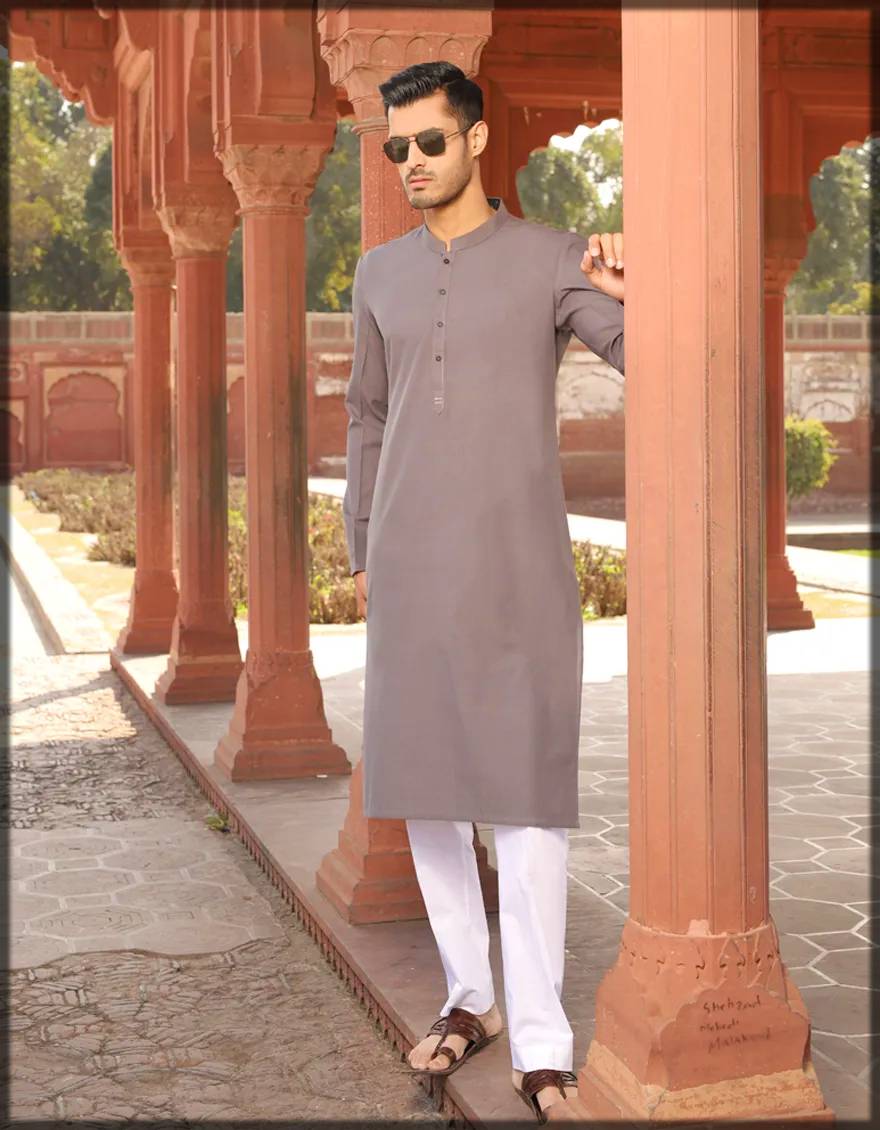 Delicate Orange Straight-Shirts

Nowadays, the orange color is very famous for men. However, this color is a mixture of red and yellow and seems like sunshine. Therefore, people who love to look joyous and happy mostly wear this color.
Winter Collection of J. Kurta for Men
The winter collection of Junaid Jamshed is exceptionally delicate, sophisticated, and warm. Besides, the unique and friendly fabrics which this brand uses are lovely. However, the most common stuff used in winter is cotton, blended, and many more.
The mixed-stuffed winter kurta is in ochre color. Moreover, it has a contrast tape on the Placket. Besides, its allurement is with the buttons on the front. One can wear it with white pajama.
Off-White Cotton Attire for Winters
The off-white color looks very decent and impressive on men. Nowadays, many people prefer to wear this color to get an astonishing and dashing endmost look. However, this casual attire for men is in contrast to fabric with stitching details on collar and placket. Moreover, this great attire will help those people to enhance their glazing looks.
Cotton Attire in Grayish Blue
Besides the fact that men want to look trendy, they always want to look graceful. Therefore, they mostly look for the shades which enlighten their grace. Hence, this grayish-blue attire is for those men who search for sophisticated colors.
Semi-Formal Collection of J. Kurta for Men
Generally, semi-formal dressing is a mixture of formal and casual wearing. Nowadays, most people from ages 20-40 choose to wear a semi-formal outfit. Therefore, J. presents the semi-formal collection of Kurta for men. This is because men prefer to wear kurta on different occasions.
J. Semi-Formal Attire for Men in Maroon
Basically, the maroon color is a dark brownish-red shade. This color represents the confidence level of a person in his personality. In the first place, people who wear this dark shade gets positive remarks about their looks and outfit. Hence, this semi-formal attire for men is of Bunnat fabric is very demanding. Moreover, the delicate decoration is with contrast applique and stitching details on the collar.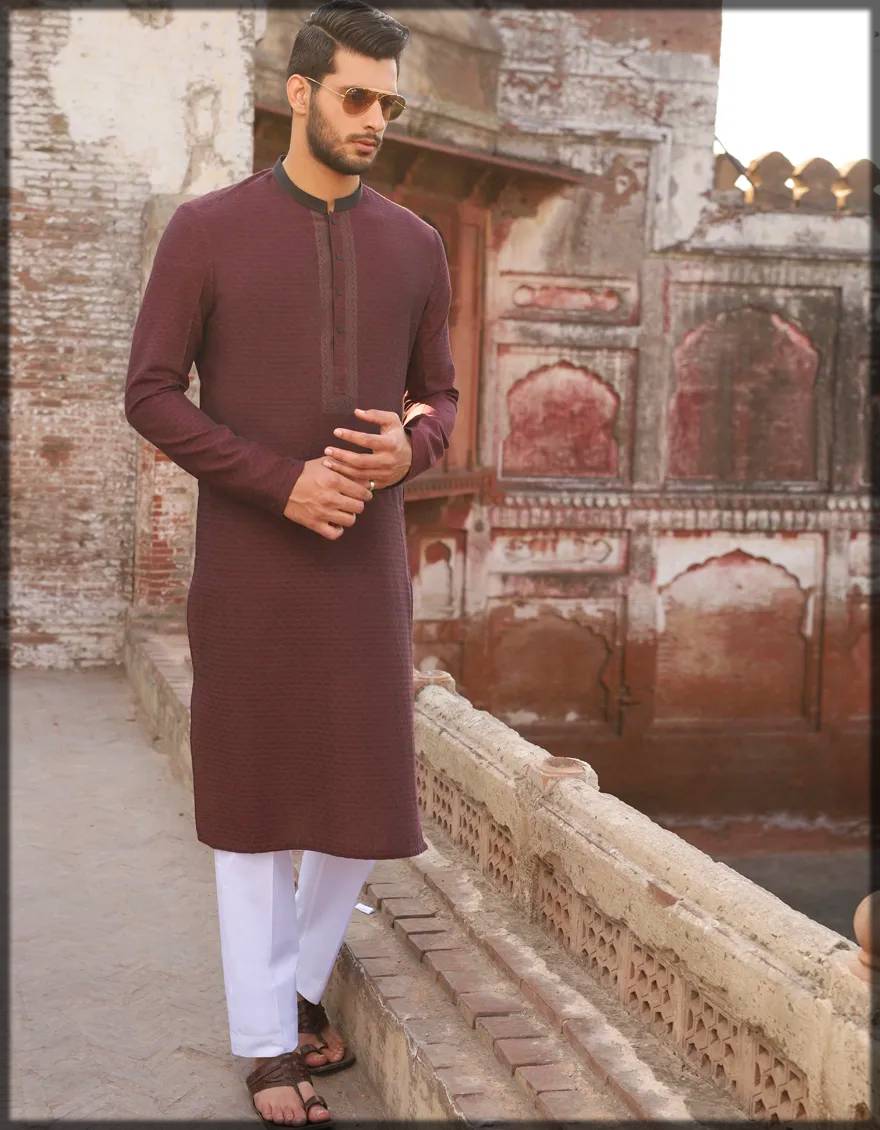 Rust Straight-Shirt with Neck Embroidery
At first, the embellishment of this semi-formal attire is with computerized machine embroidery on collar and placket. Moreover, the use of contrast fabric on the inner placket makes it worthier to wear. Furthermore, this beautifully allured cotton kurta is in rusty color.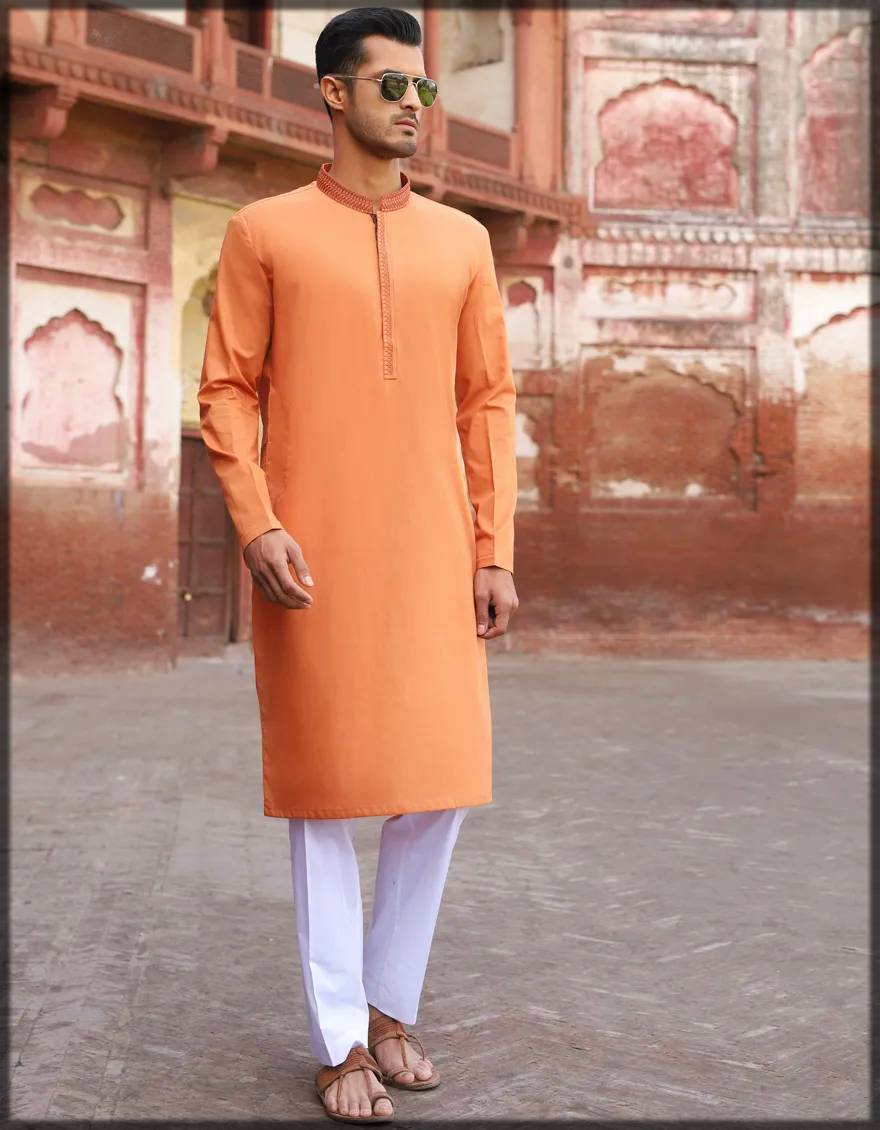 Other Decent-Colored Collection of Straight Shirts
Nowadays, many people still want to wear decent and light-shaded colors apart from what is in-trend. Therefore, here are some light-colored attires which will steal people's heart. Moreover, decent people attract others through their decency and fragrance they apply. Thus, to get the best fragrance, you must visit Perfumes for men.
Formal Collection of J. Menswear Kurtas

Formal dressing involves some fancy touch covering the outfit. However, J. presents decent and traditional formal Kurta for men. Therefore, those who once perceive these beautifully allured attires will never step back from buying. Gul Ahmed Kurta collection is also available in stores and the official site of the brand.
Generally, people hesitate to wear such colors. However, this fashionable and lovely embroidered straight-shirt will be anyone's priority to have. Moreover, this attire has a computerized embroidery on front and collar with hand-made finishing. Furthermore, it is polyester viscose fabric, and eye-catching color makes it more vibrant.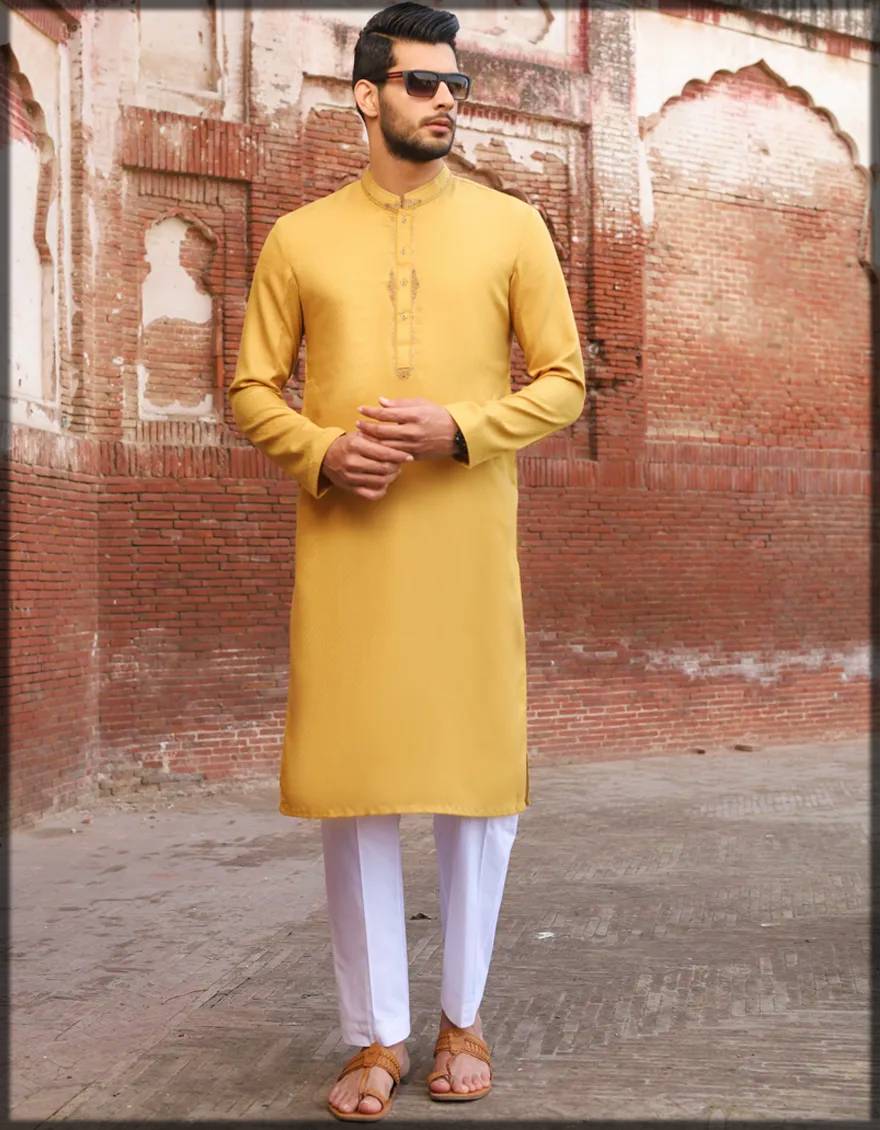 Pearl-White Colored Straight-Shirt
This formal attire has a unique and splendid design. Moreover, this straight-shirt has a computerized machine and elite hand-made embroidery. Therefore, it is adequate color, and excellent fabric makes it worthy of wearing.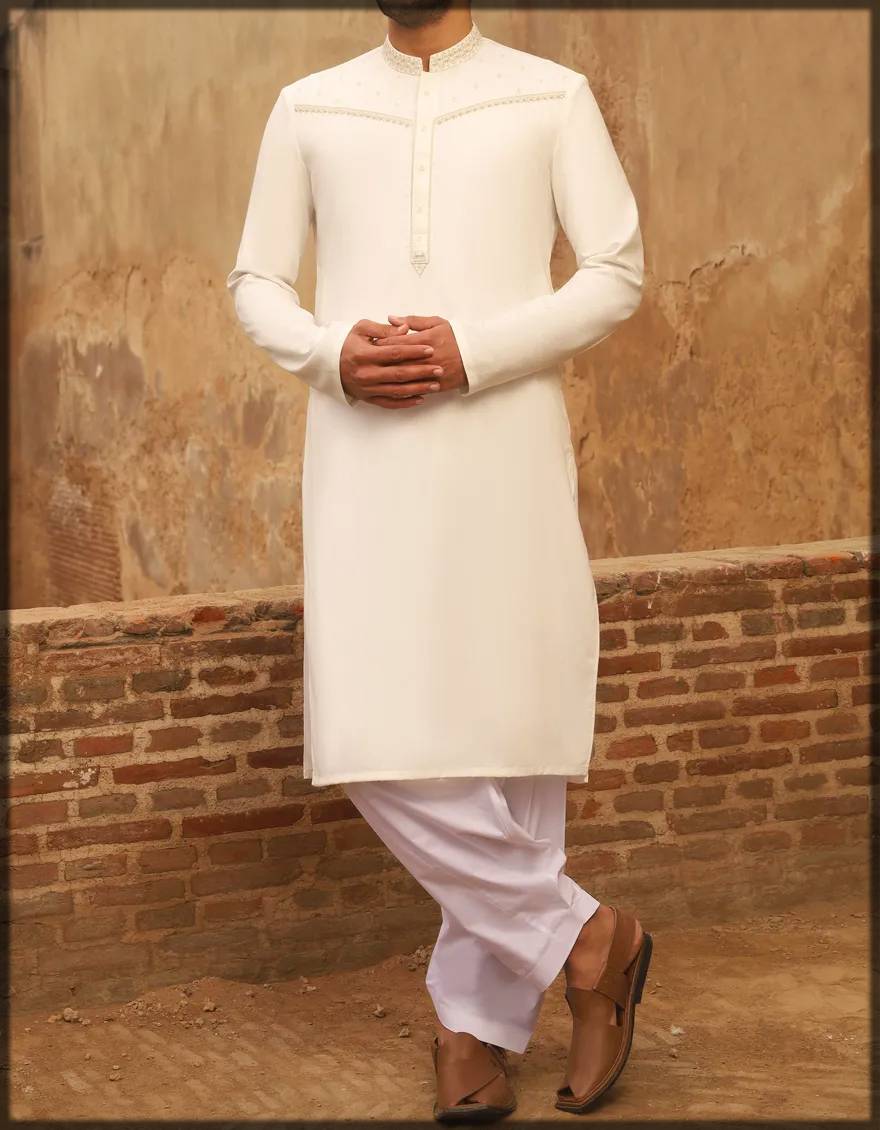 Festive J. Kurta Collection for Men

The festive collection is the exceptional wear people like purchasing for specific festivals. Hence, J. offers a fashionable and gentle variety of attires many people wish to purchase. Moreover, their festive collection includes several colors, fabrics, and embroideries. However, if someone wants to look gorgeous, he can wear a muffler with an appropriate contrast.  For casual summer wear, check out the Cambridge summer collection.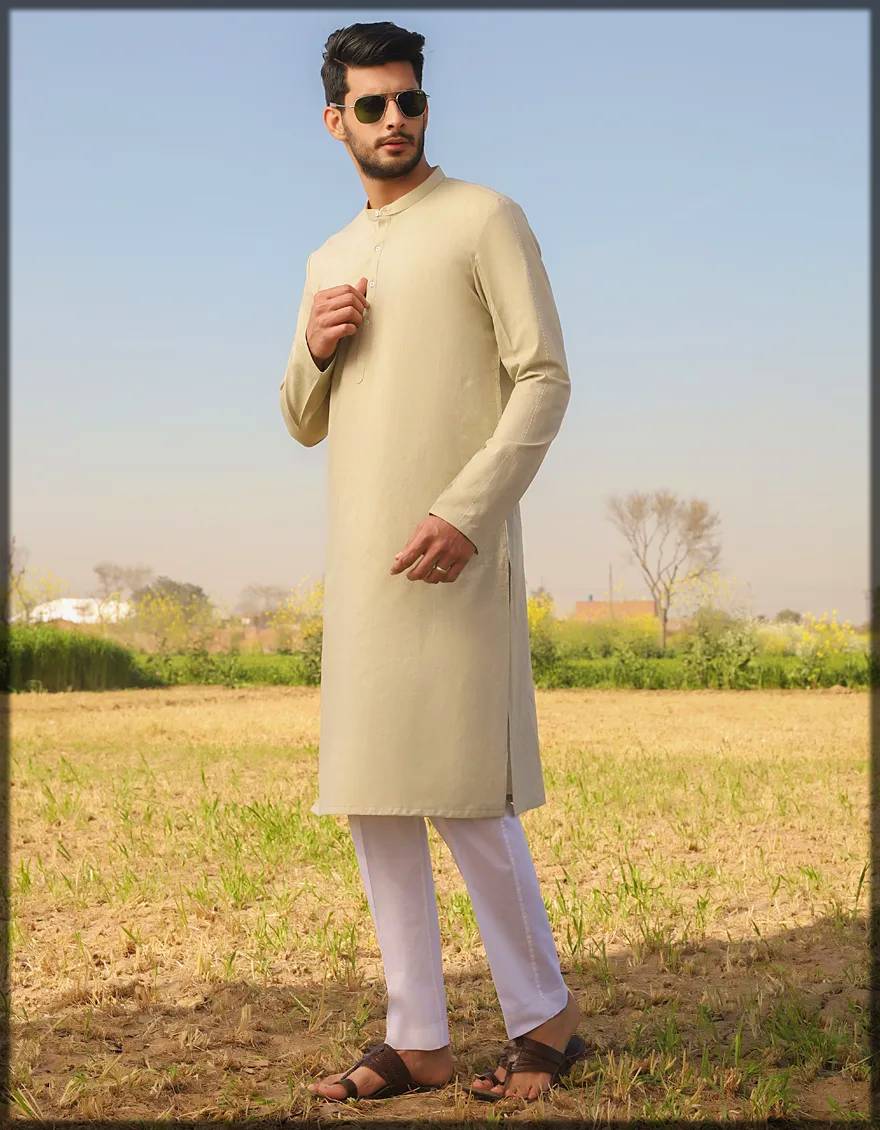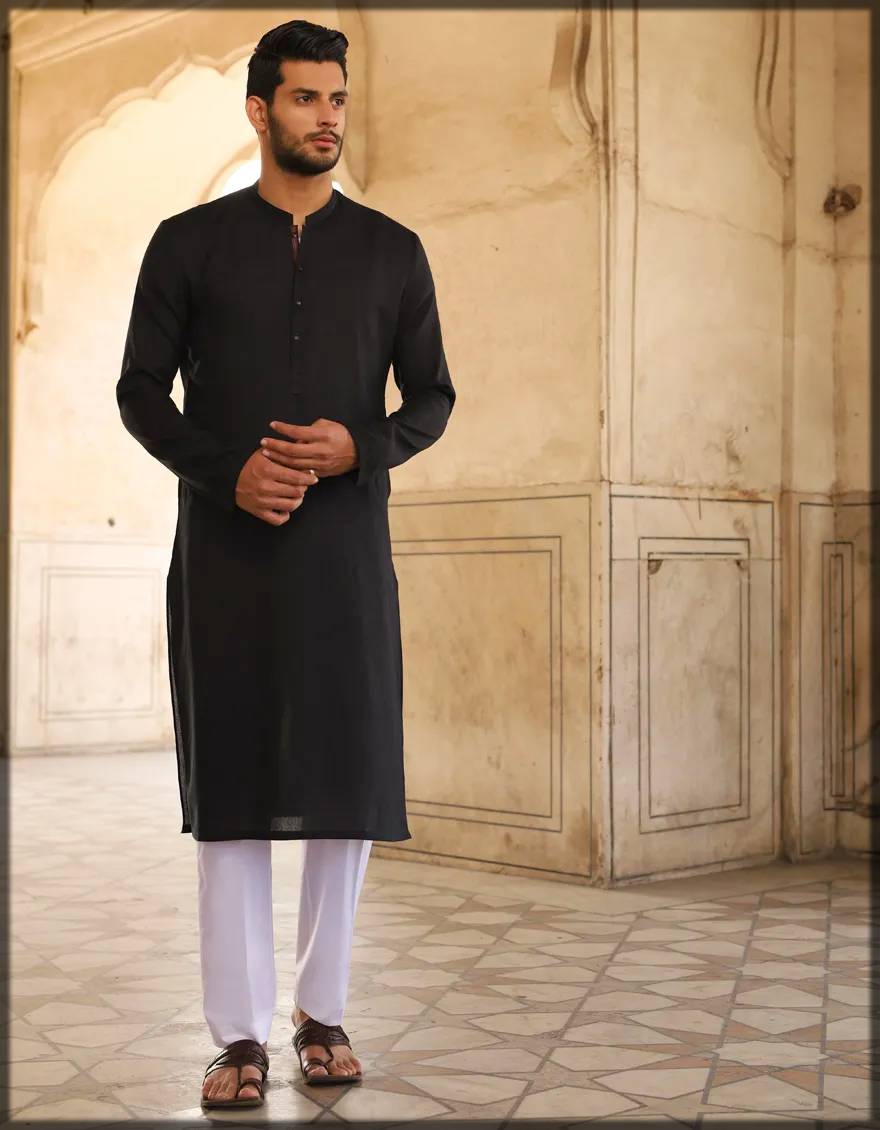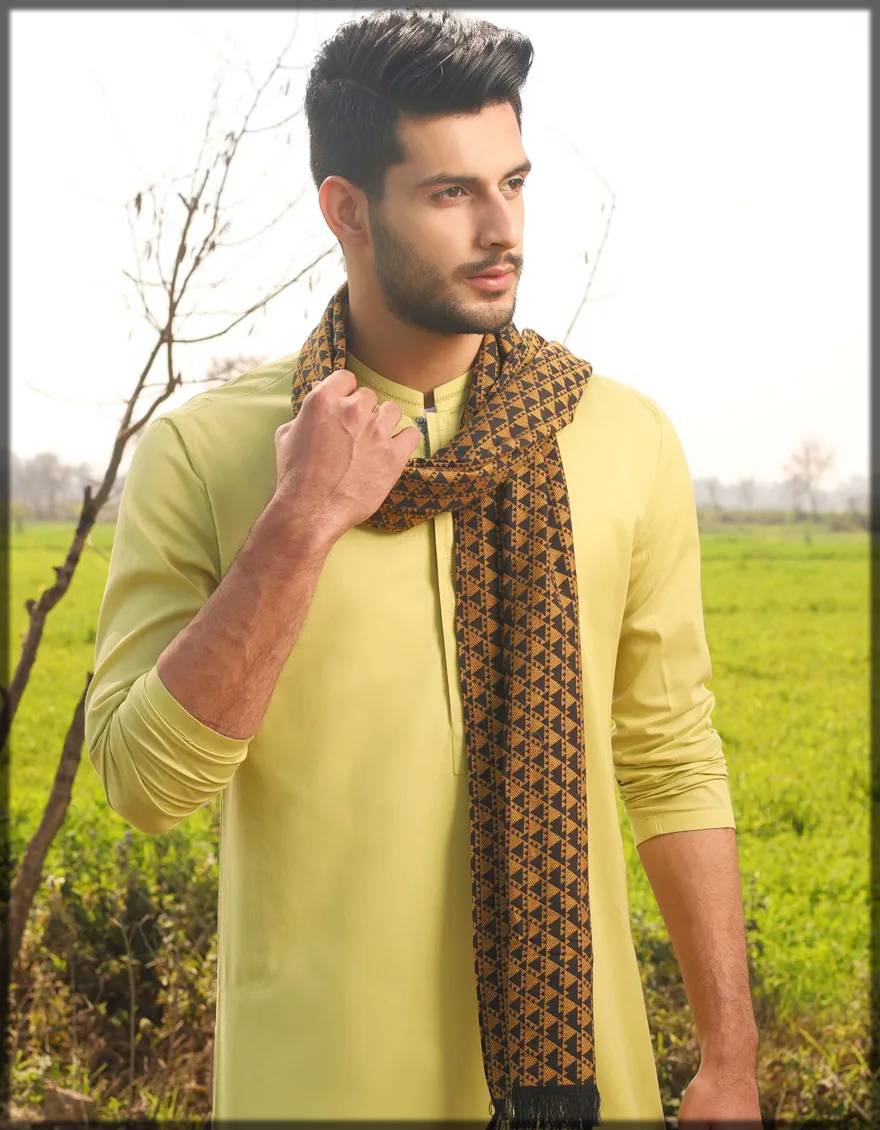 At first, J. has an excellent reputation in the market as it provides desired outfits for men and women. However, their kurta collection for men is famous in many South-Asian countries as well. Moreover, it is renowned for its fragrances, beard oils, footwear, and even prayer caps.