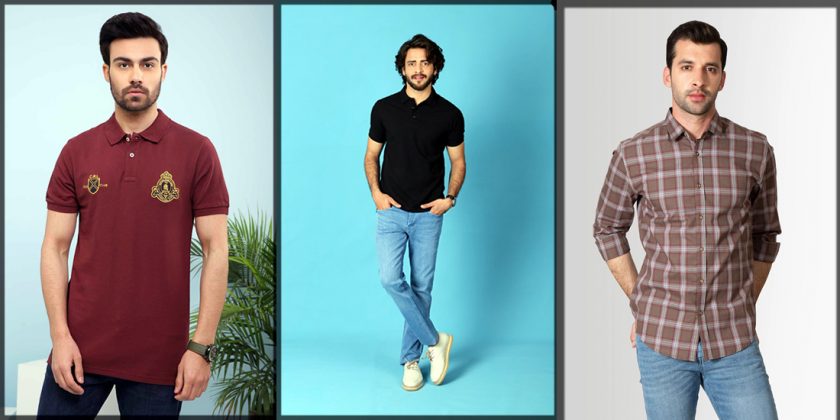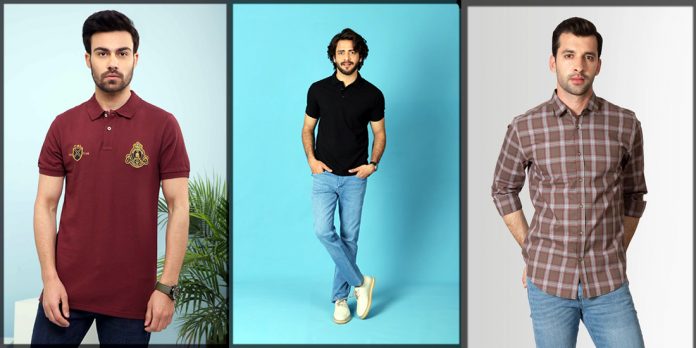 Here I have listed the chicest and top men clothing brands in Pakistan. All these brands offer the soft texture of clothing. The fabulous and classy outfit helps to demonstrate your personality and also helps to make your appearance alluring.
These brands create the most stylish dresses for men. Not only the fabric of these dresses is outclassed, but they are also very durable and long-lasting. They make dresses according to the demand of the weather. Also, they create both eastern and western dresses because they both are equally popular in Pakistan.
This article will inform you about various brands and the type of clothing they create. Furthermore, these brands make products according to the liking of the Pakistani society. Nowadays, men have also become very aware of their clothing styles and patterns.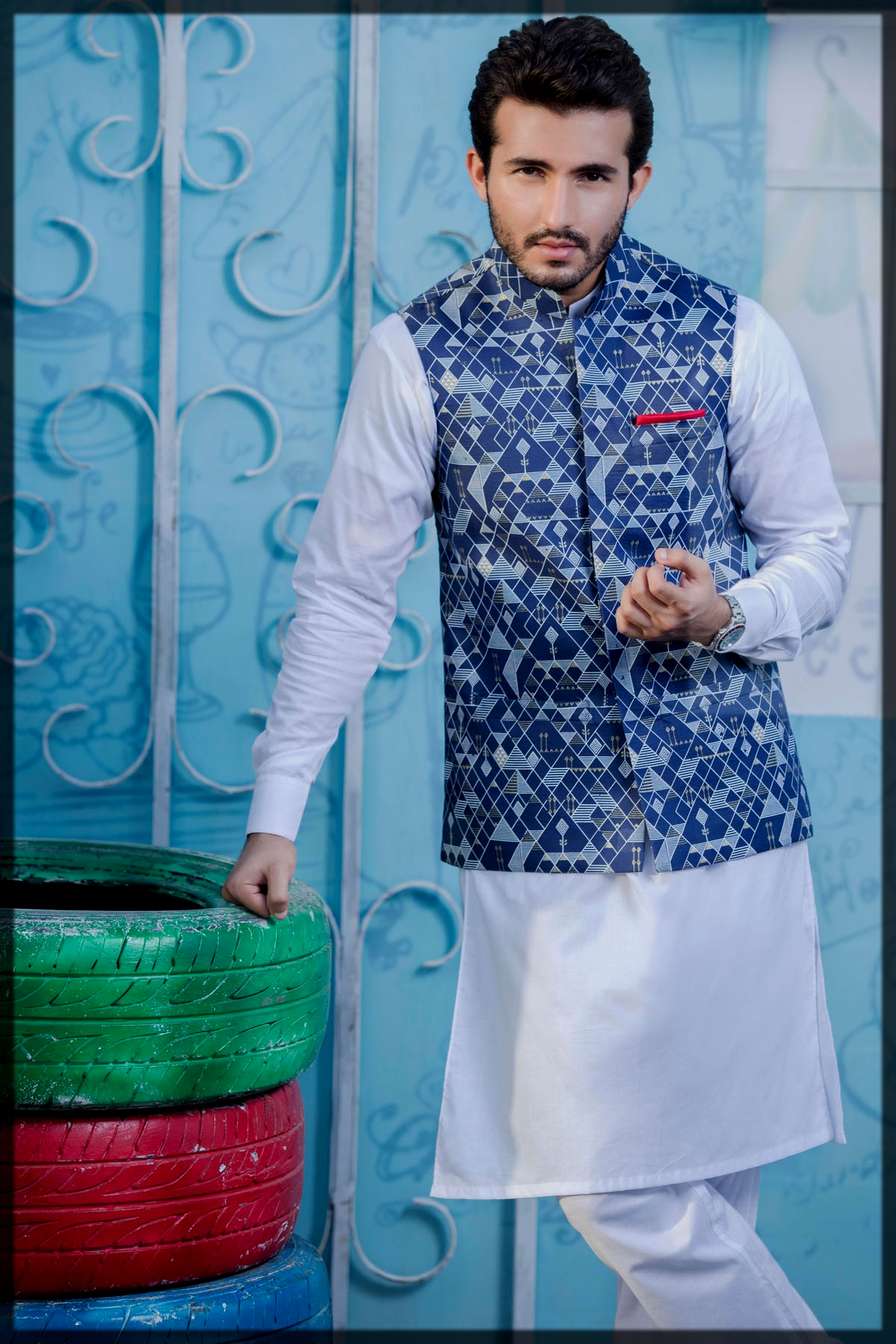 Hit List of Famous Clothing B
r
ands for Men in Pakistan

In Pakistan, many brands are available that provide appealing and dazzling clothes. But in this article, we are going to talk about the top ten Pakistani men wear brands. All these brands offer different styles of men's dress. I am going to discuss the following top 10 men clothing brands in Pakistan:
Junaid Jamshed

Deepak Perwani

Alkaram

Outfitters

Leisure Club

Ammar Belal

Amir Adnan

Gul Ahmad 

Charcoal

Royal Tag
One of the best things about theses brands is that they all provide the online facility for shopping. If you don't have time to visit the official store, you can also buy your preferred item by online order, and within just a few days, you will get your parcel. Also, visit the best summer dresses to get ideas about menswear in Pakistan.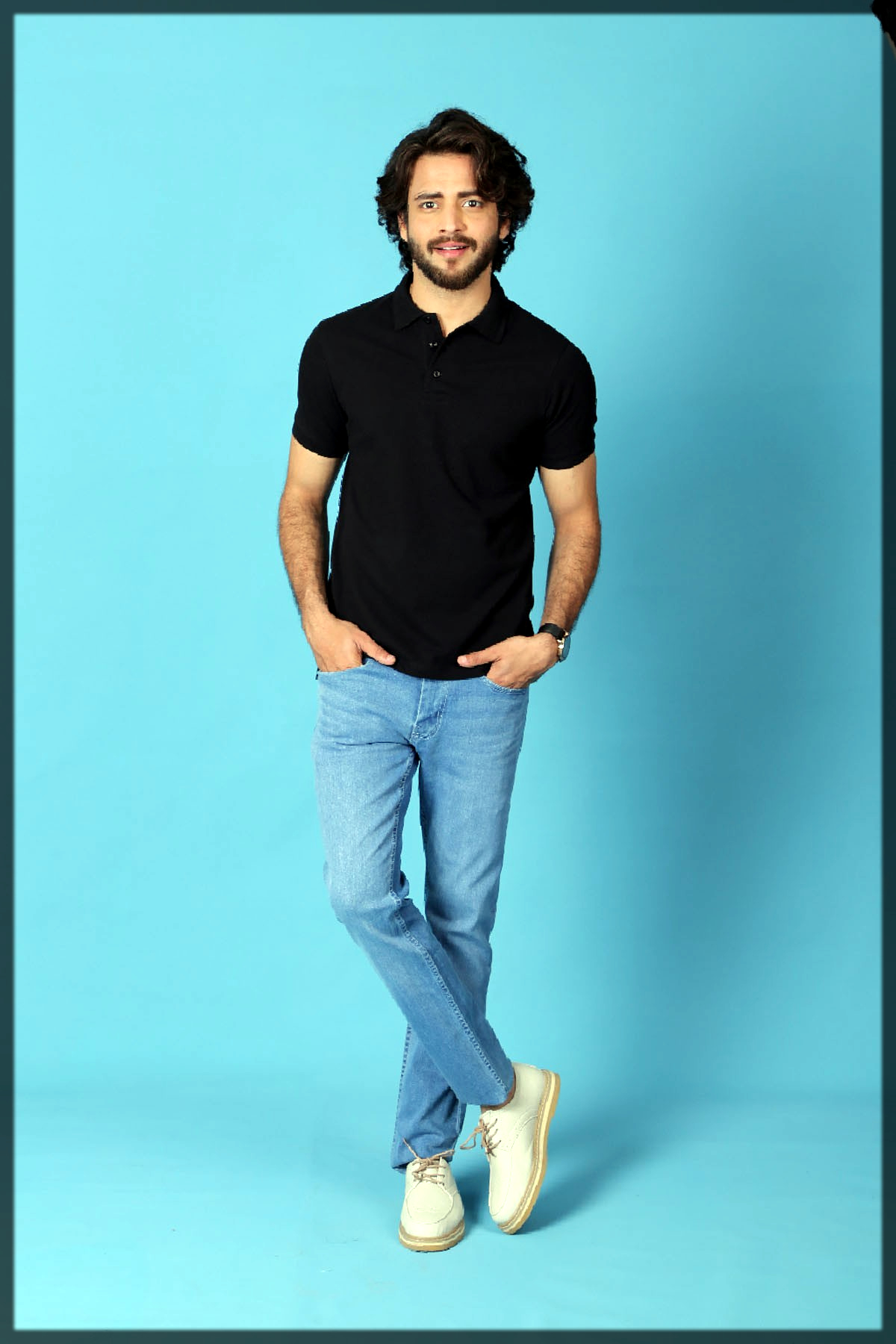 10. Junaid Jamshed
If you love to wear the energetic and agreeable dresses, you should try the Junaid Jamshed clothes. It offers the most classy structures with the most stunning colors. The Junaid Jamshed brand knows well how to play with the colors. This gorgeous brand gives the most attractive attires. They offer the following items in men's wear.
Shalwar kameez(Stitch)

Kurta(Stitch)

Unstitch 1PC, 2PC

Shoes

Men perfumes

Other accessories. 
 Most men and women love to wear the Junaid Jamshed attires because they offer the most classy and decent attires. Also, check out the J. Kurta collection to get more ideas about the designs.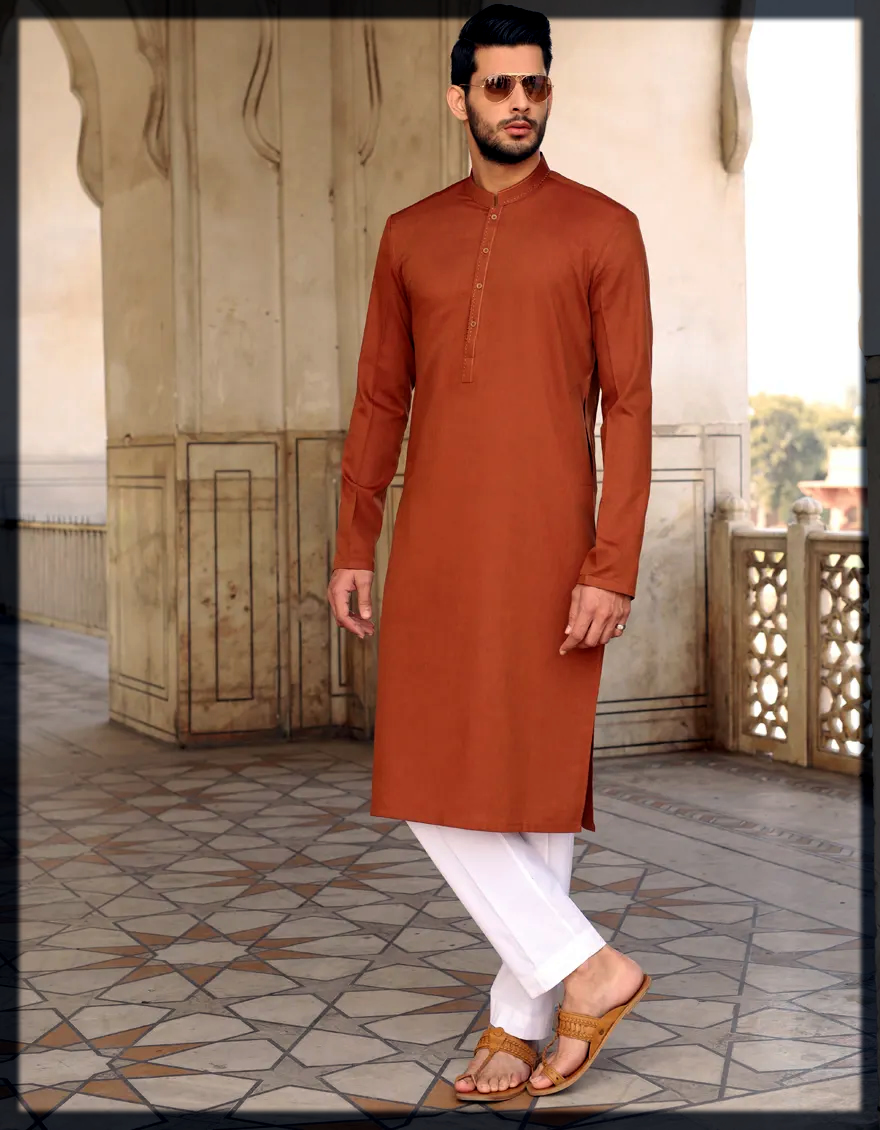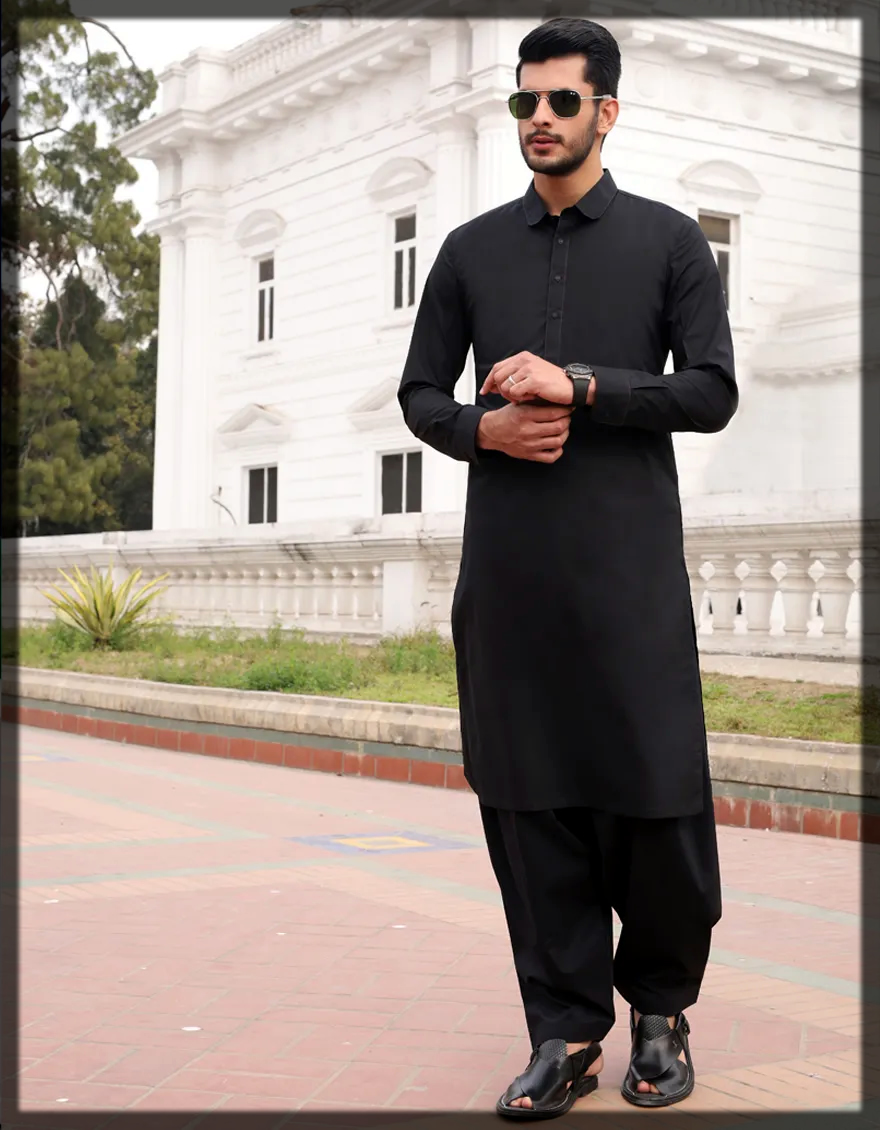 09. Deepak Perwani
If you are a groom-to-be, at that point, try the Deepak perwani brand because they give the most alluring and chic styles for the wedding event. They have different kinds of sherwani and suits in their store for the groom. Deepak Perwani also has some casual wear for men, but most of their collection is about wedding attires. Its classic designs make it a renowned brand in Pakistan.
They have all shades of attires in their store, and men can buy as per their choice for making an impressive and noteworthy look. Further, check this blog for getting more groom and barat wears. Also, check out the barat dresses for groom for getting more variety of wedding dresses.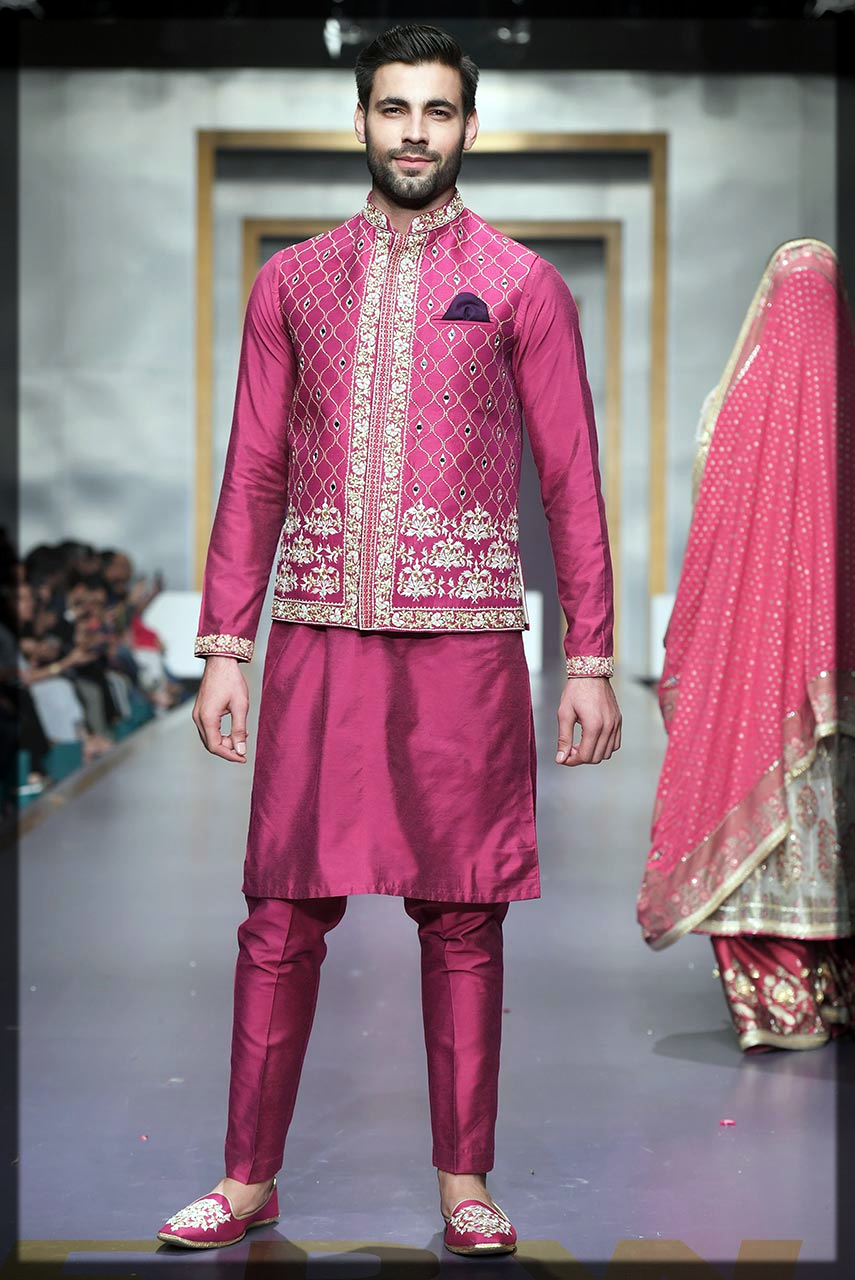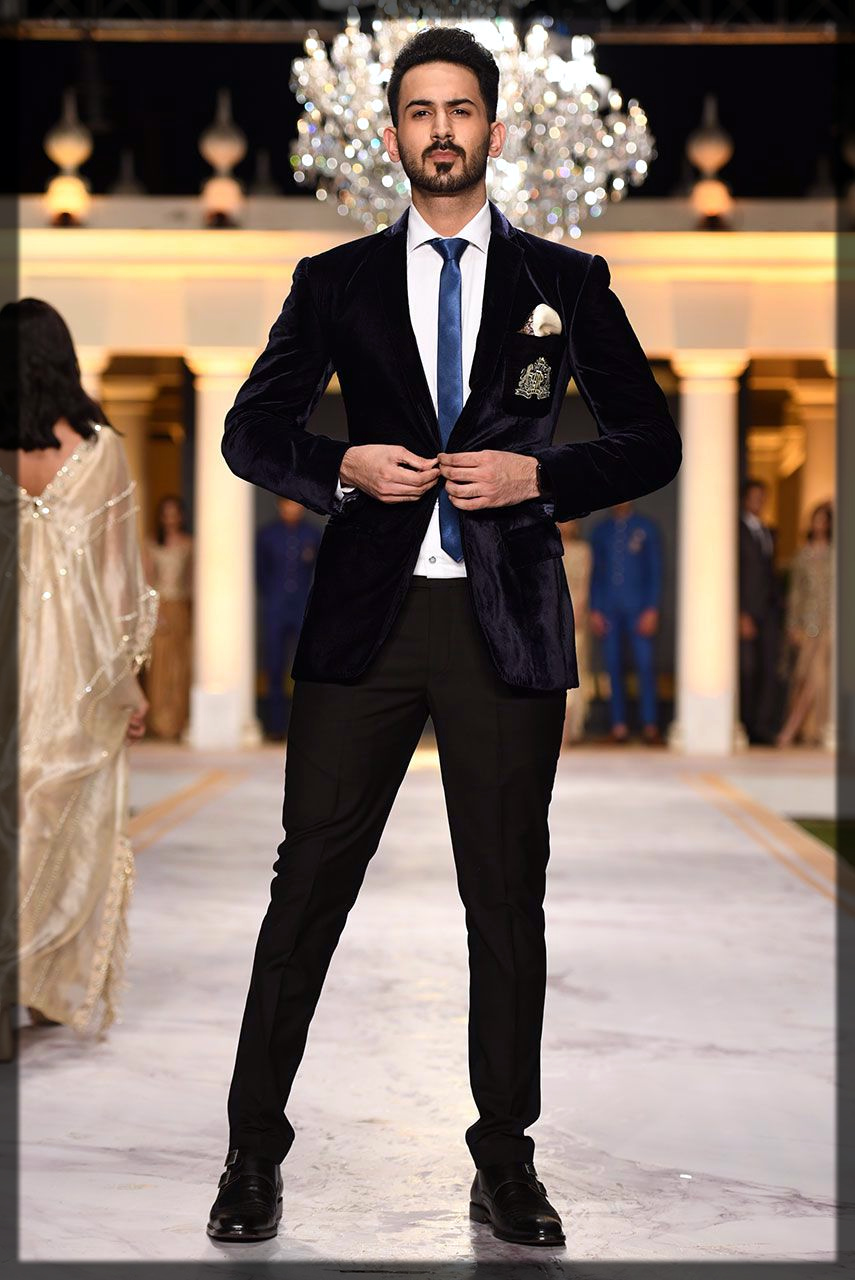 08. Alkaram Studio

Alkaram is the most notable and loving brand of Pakistan that each woman wishes to wear. Like women, men also want to wear Alkaram suits because Alkaram is considered one of Pakistan's top brands. Alkaram has attained fame in a few years because of its elegant attires and unique quality collection. 
Every season, they bring the newness in their clothes to satisfy their customers. Like other brands, they also manage the end season sale for customers. Alkaram also provides an online facility for your ease. Therefore, it is known as the most loving and notable brand in Pakistan. Also, check out the latest kurta designs for men.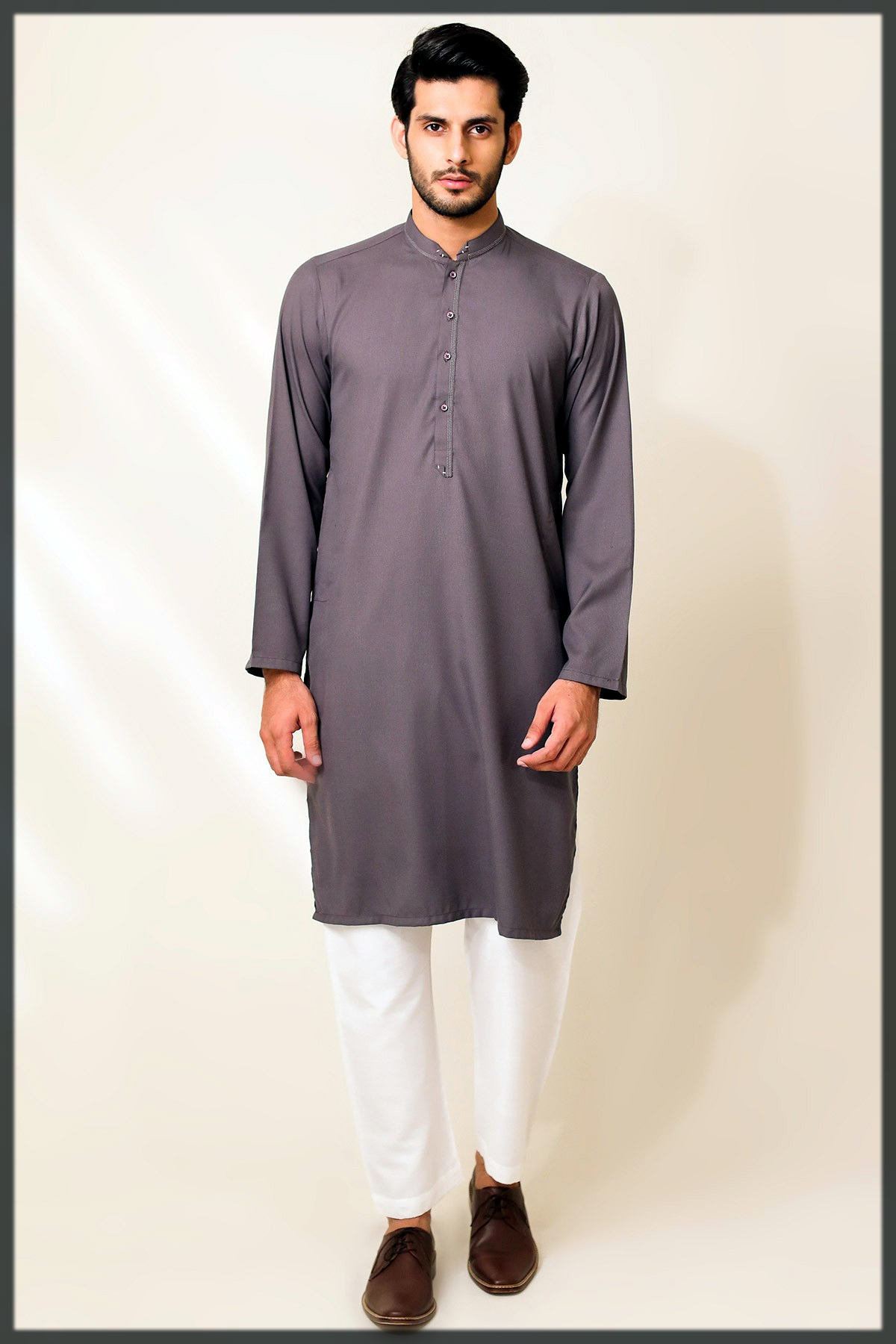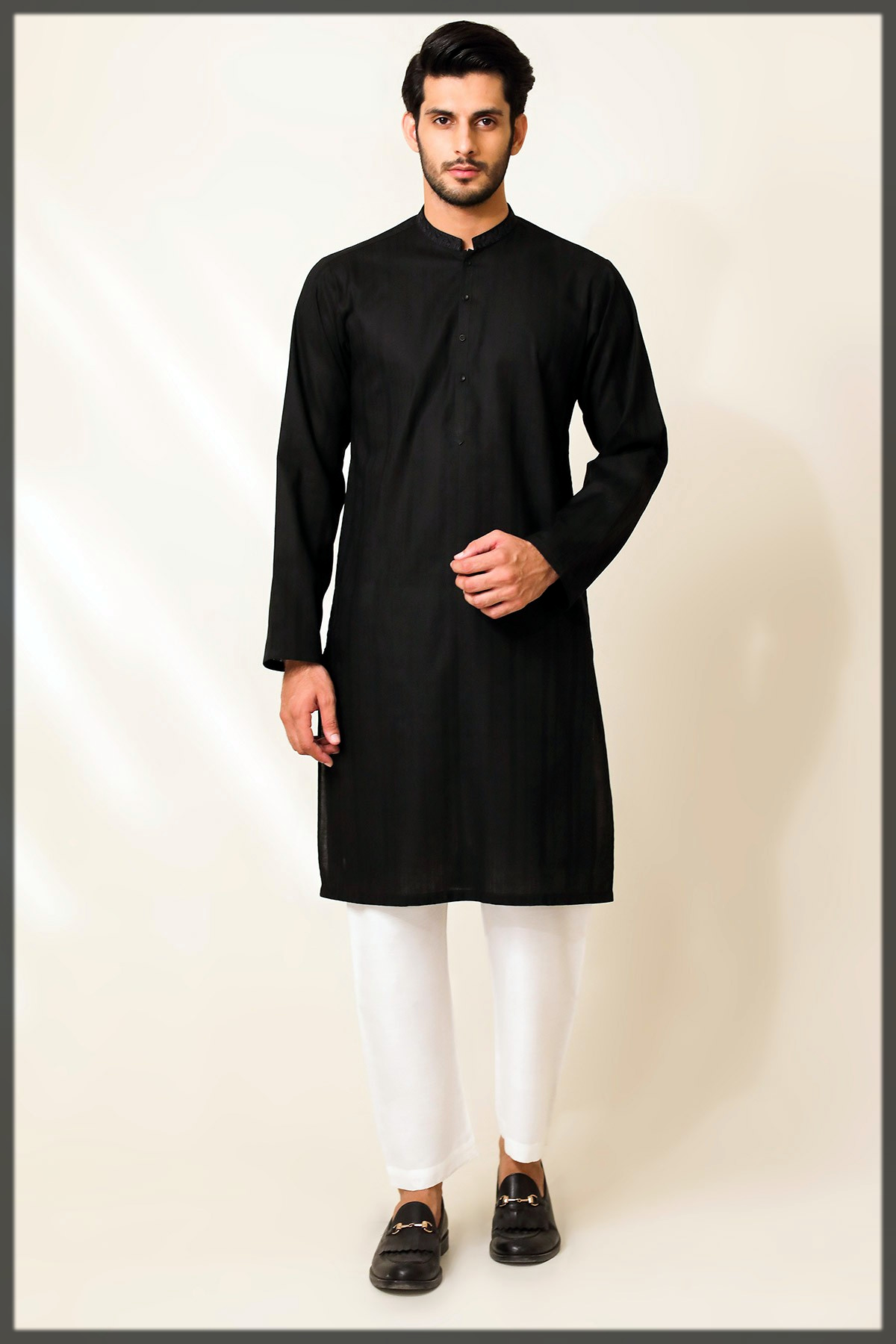 07. Outfitters
If you want to wear the magnificent and stylish attire, then try the outfitters clothing. Like other notable brands, outfitters also presents many chicest and alluring styles in men wear. They have the following clothing types in their store.
They also have watches, perfumes, and men's shoes. They use the stunning hues for making their clothing lavish. Outfitters always try to satisfy their customers. This store offers the men attire in all bright tones to complete their glamorous look. Men can also use the attires by this brand for their casual wear.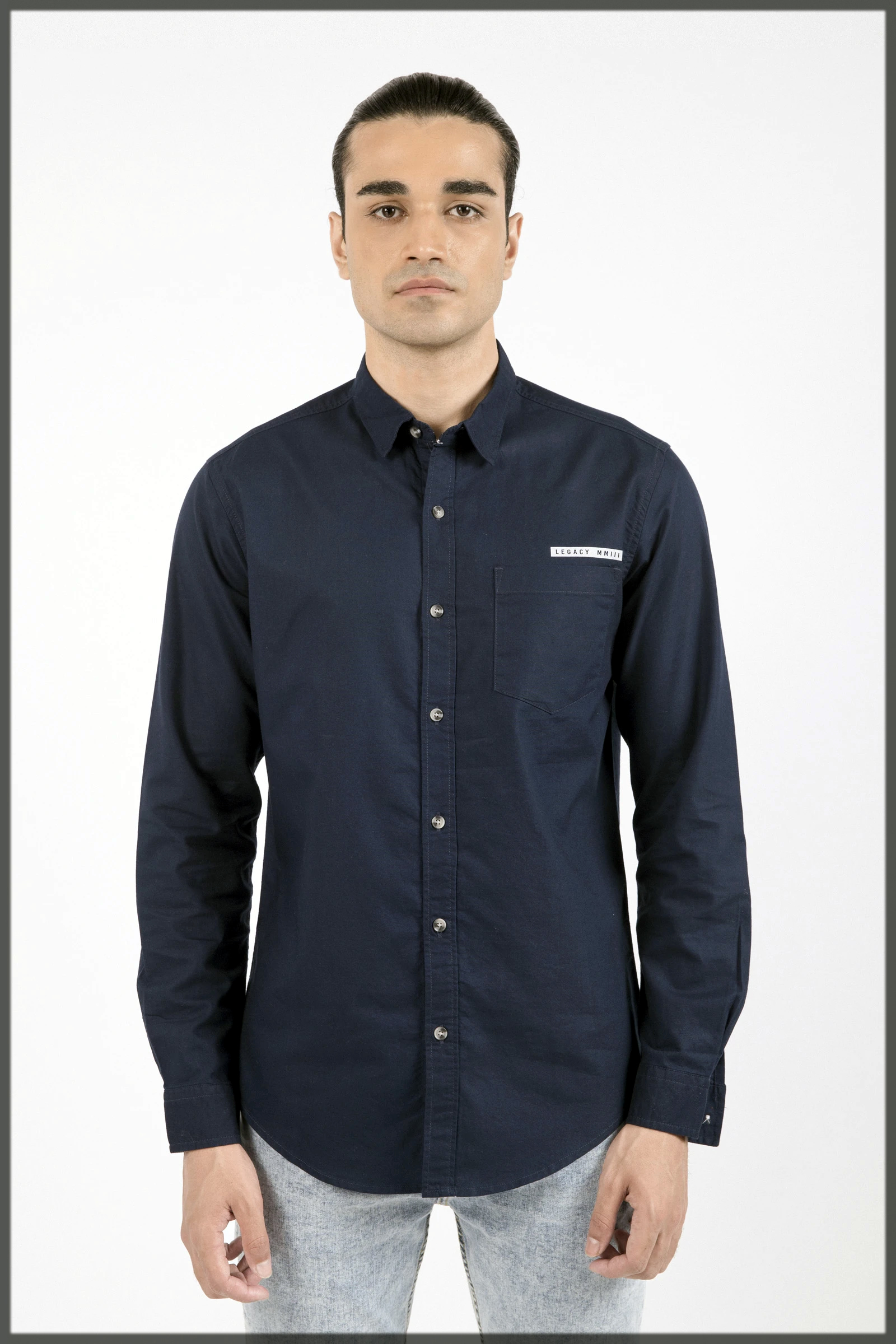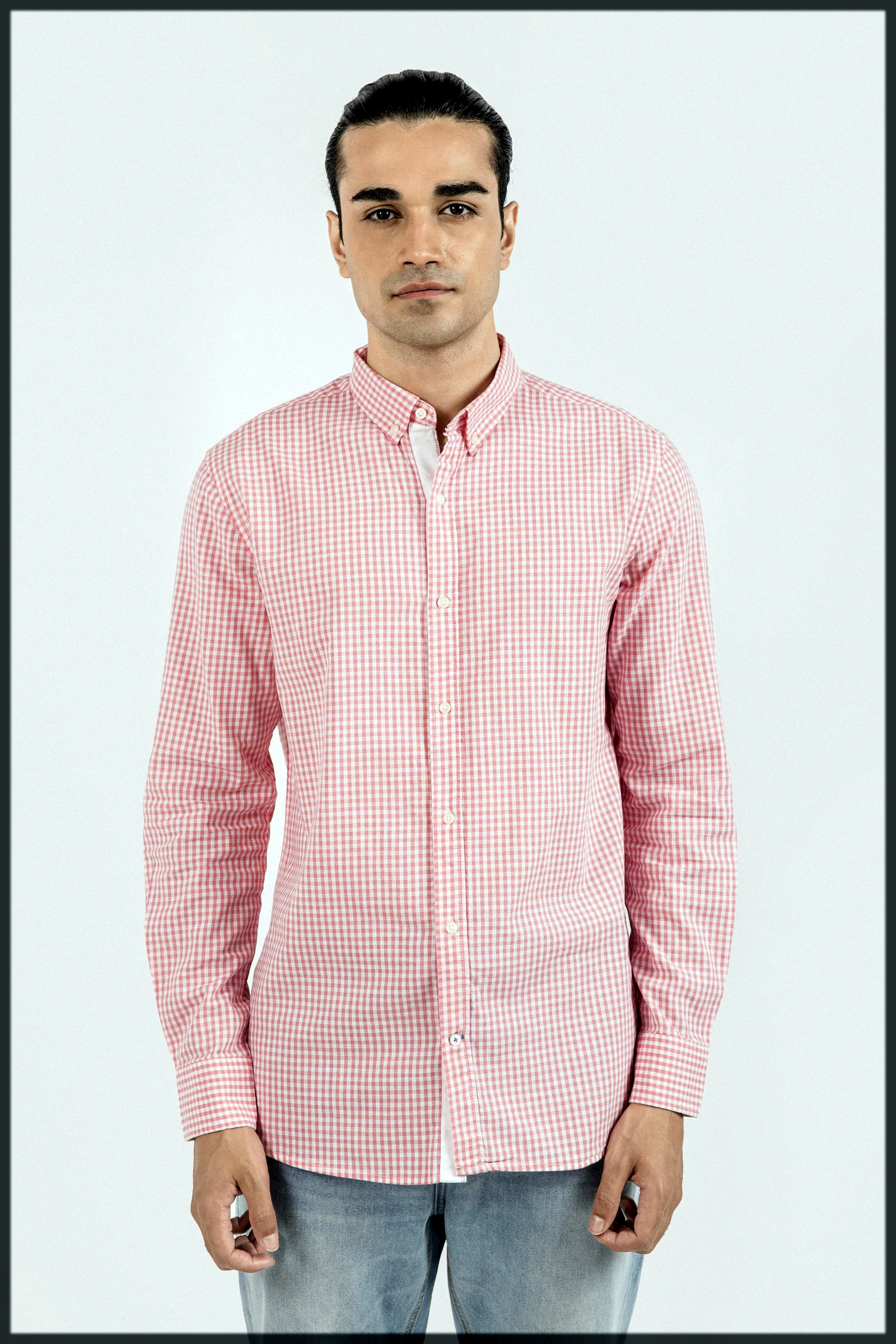 06. Leisure Club
Leisure Club was founded in 1997. Seema Aziz is the owner of the Leisure Club. In men's wear, they contain the most unique and awe-inspiring clothing. Therefore, men love to buy Leisure Club clothing.
If you are going to a friend's gathering or wedding event, then Leisure's Club is the best choice to wear. The texture of its clothes has appealing hues. All you need is to combine your classy outfit with the dazzling and elegant footwear for looking more impressive.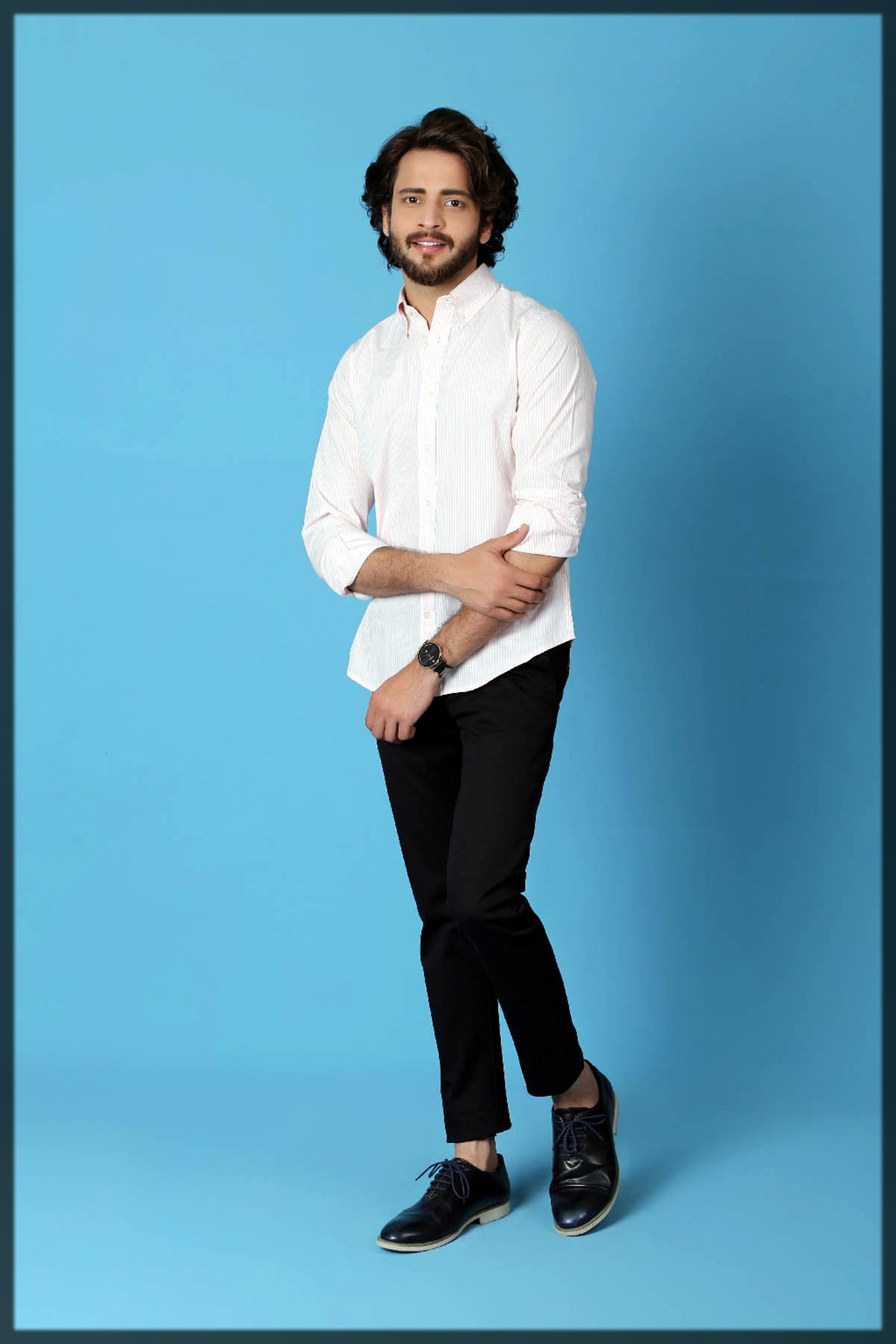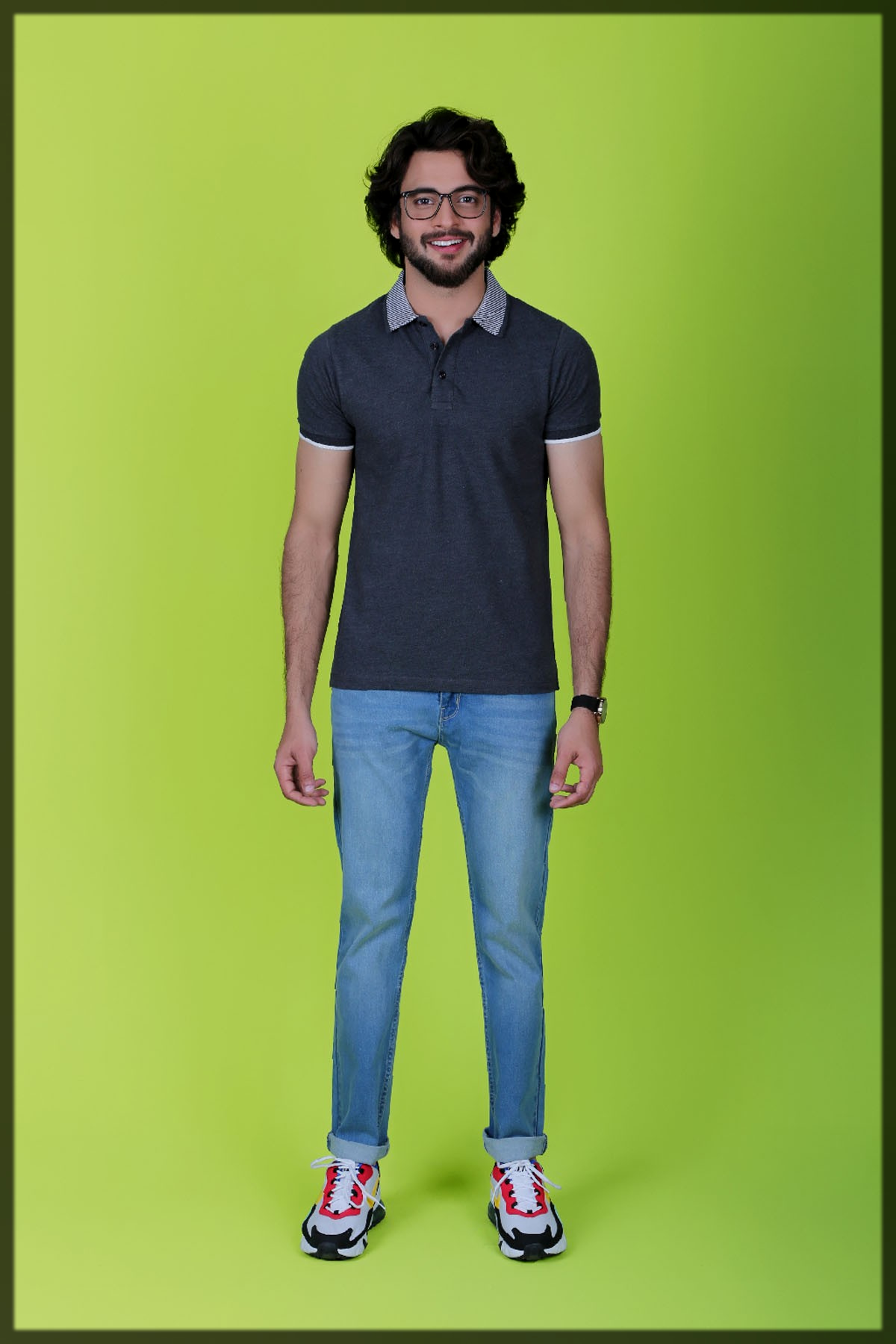 05. Ammar Belal

Ammar Belal presents the modest and classic attires. Because this brand knows that the new generation wants a classy touch in clothing. Therefore, it brings recent articles in its seasonal collection. Its customers always wait to see its latest collection.
If you want to make yourself more dashing and alluring, then you should visit the Ammar Belal store and should add their collection in your wardrobe. The marvelous clothing will help to make your personality incredible and splendid. So, always try to wear the most fabulous outfit with the elegant footwear.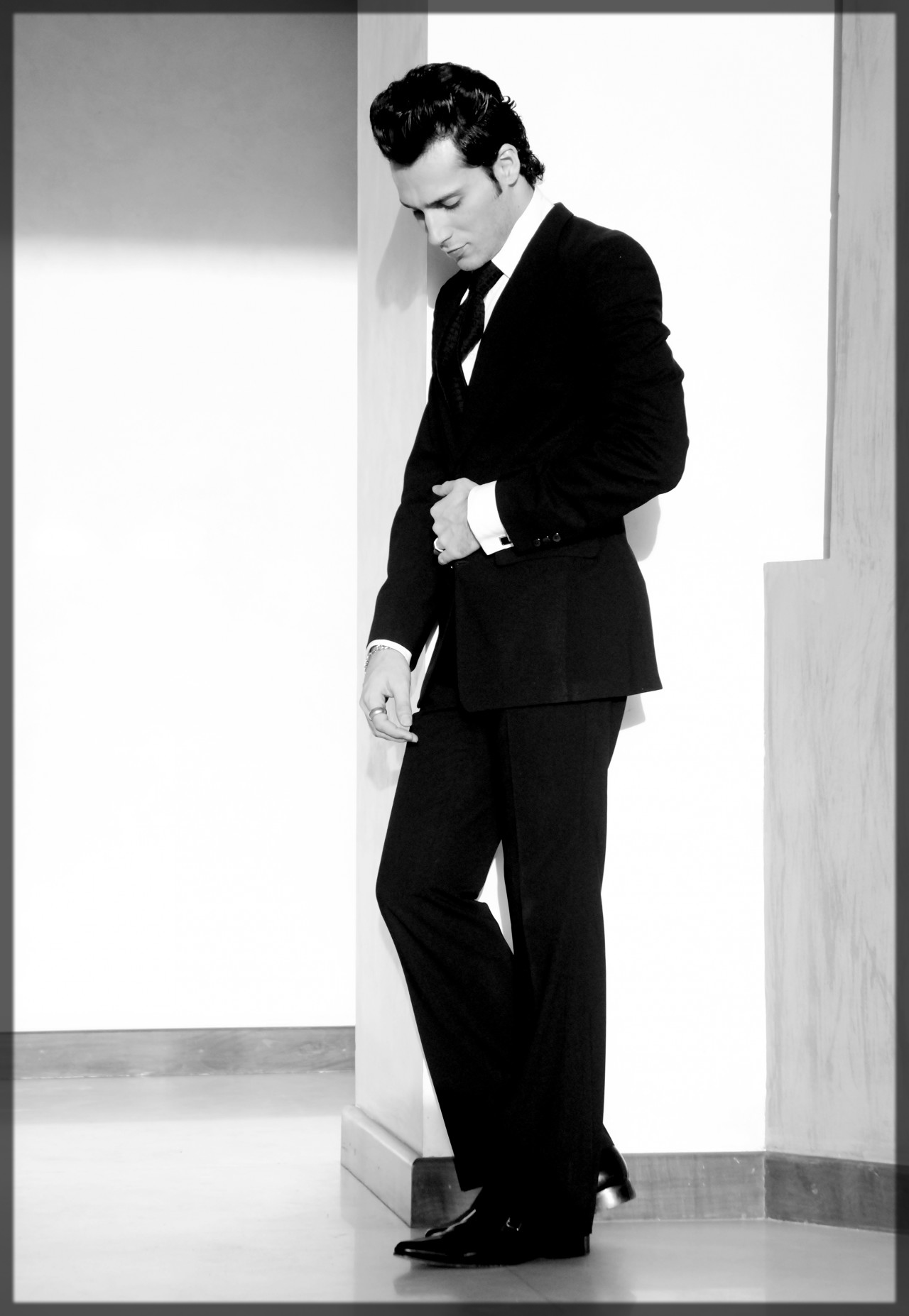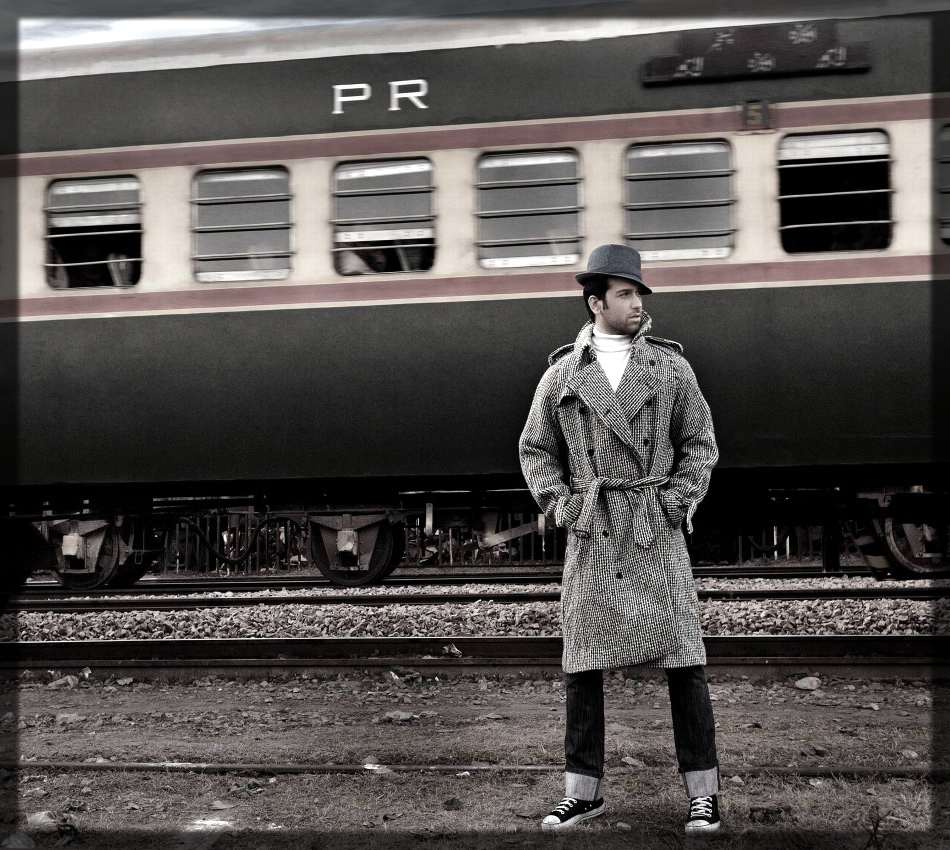 04. Amir Adnan
For traditional wear, try the men wear by Amir Adnan. They have the most striking and decent shalwar kameez collection for the men. In Pakistan, men prefer to wear the shalwar kameez for comfort. So, Amir Adnan tries its best to present the bright and nude shades for the men. 
You can get the all bright and nude shaded shalwar kameez in its store. They also have a stylish collection of the men's kurtas. Combine your shalwar kameez/kurta with the Peshawari chappal and complete your dashing style. Edenrobe shalwar kameez also offers various types of eastern attire for men.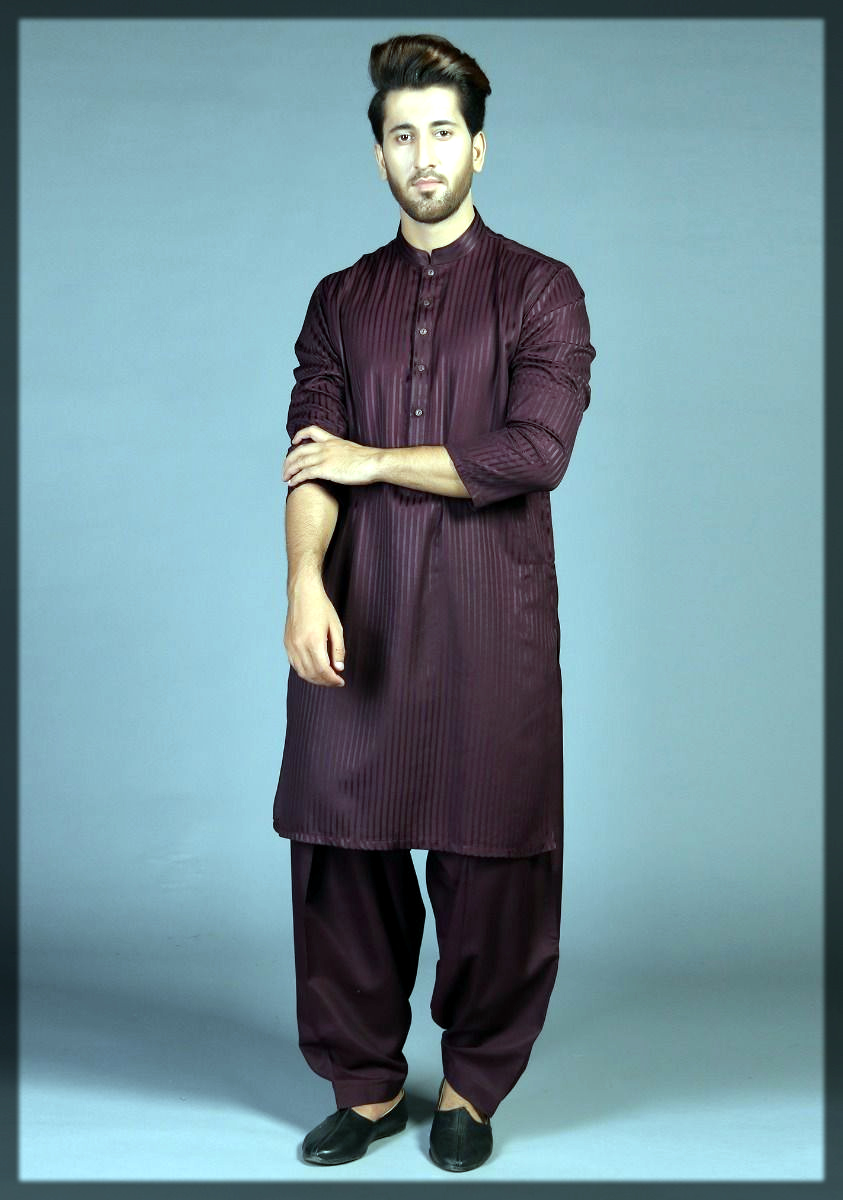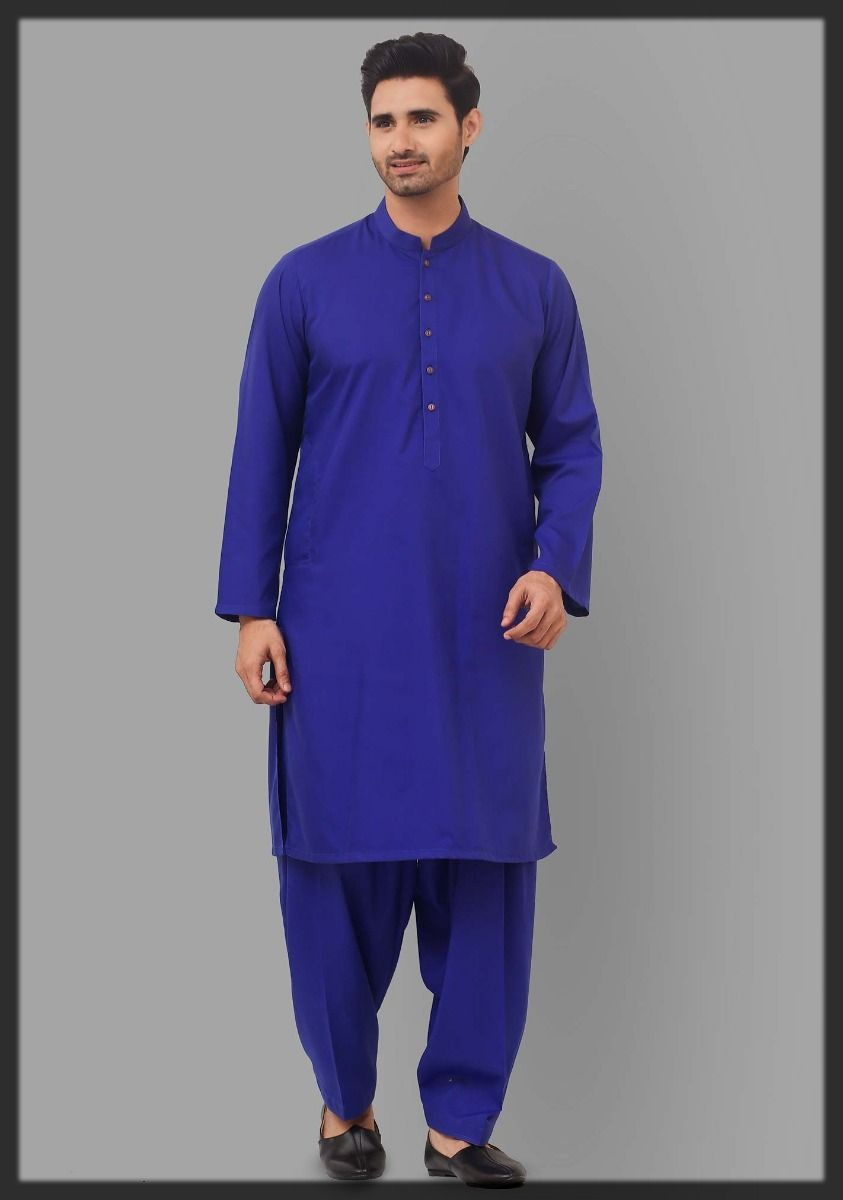 03. Gul Ahmad

Gul Ahmed is serving its clients for several years. It is one of the most notable brands that have many outlets all over Pakistan. But the clothes' quality and fabric are guaranteed, and it is also the reason for its popularity.
They have both casual and formal wear in their store. Want to get the classy look? Buy the elegant outfit from the Gul Ahmed store and pair it with the dashing footwear. Also, wear the watch on the wrist and sunglasses. Your awe-inspiring outlook is complete. You can also visit the Gul Ahmed shalwar kameez to get more variety.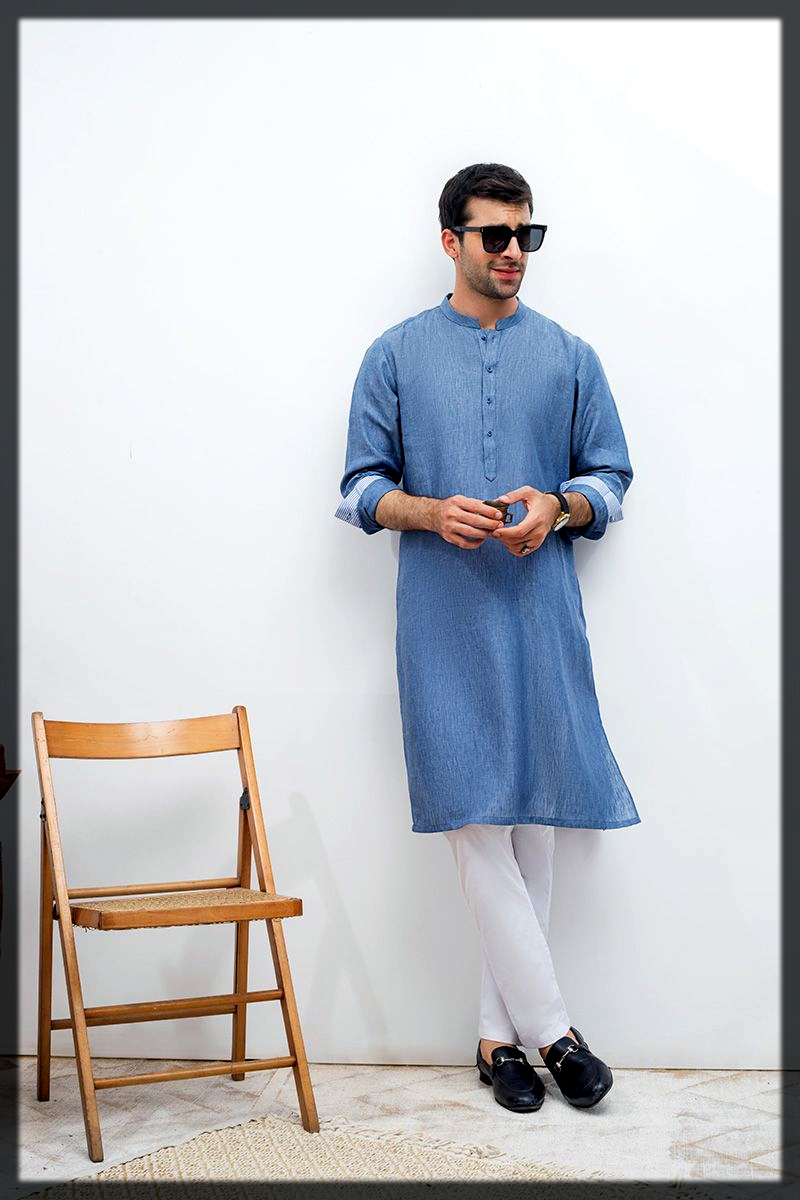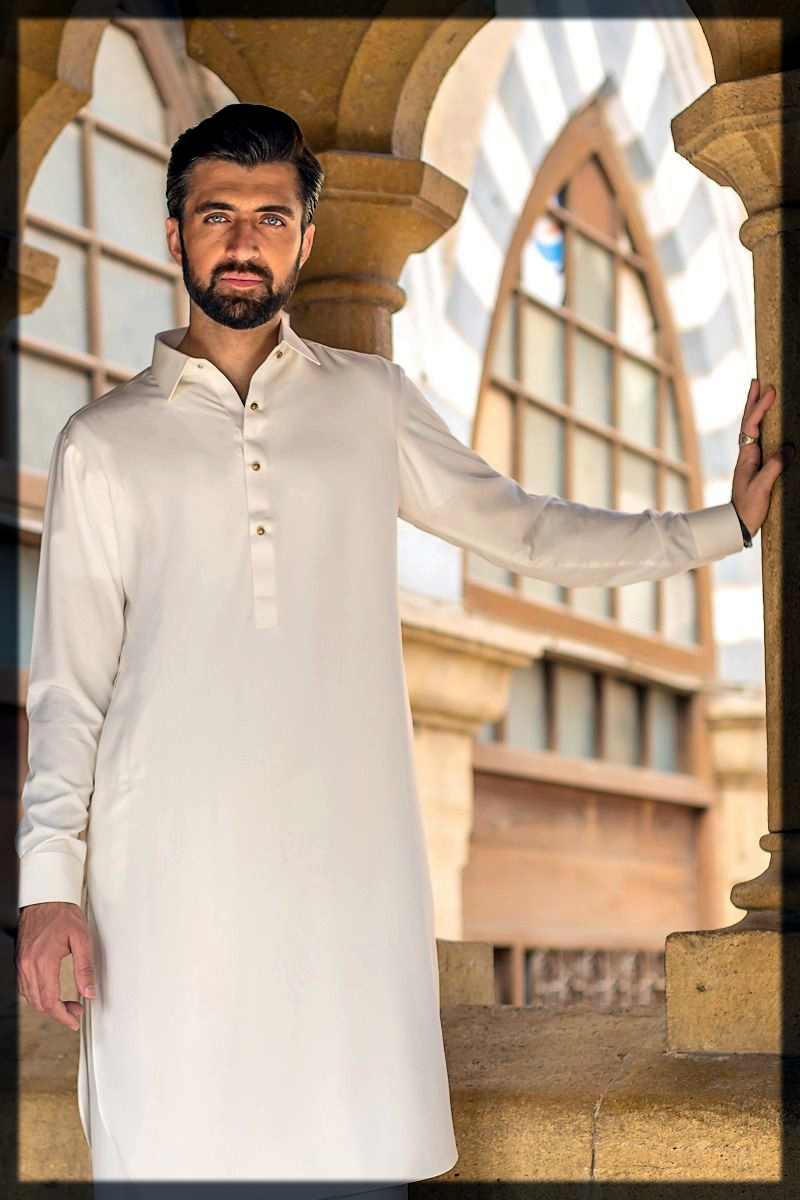 02. Charcoal
If you want to wear western clothing, then the Charcoal brand is the best option. They have the chicest shirts, t-shirts, and three-piece suits. You can wear their three-piece suits at your reception, wedding event, or formal party. You should also check the Cambridge collection to get the idea about the more variety of dresses.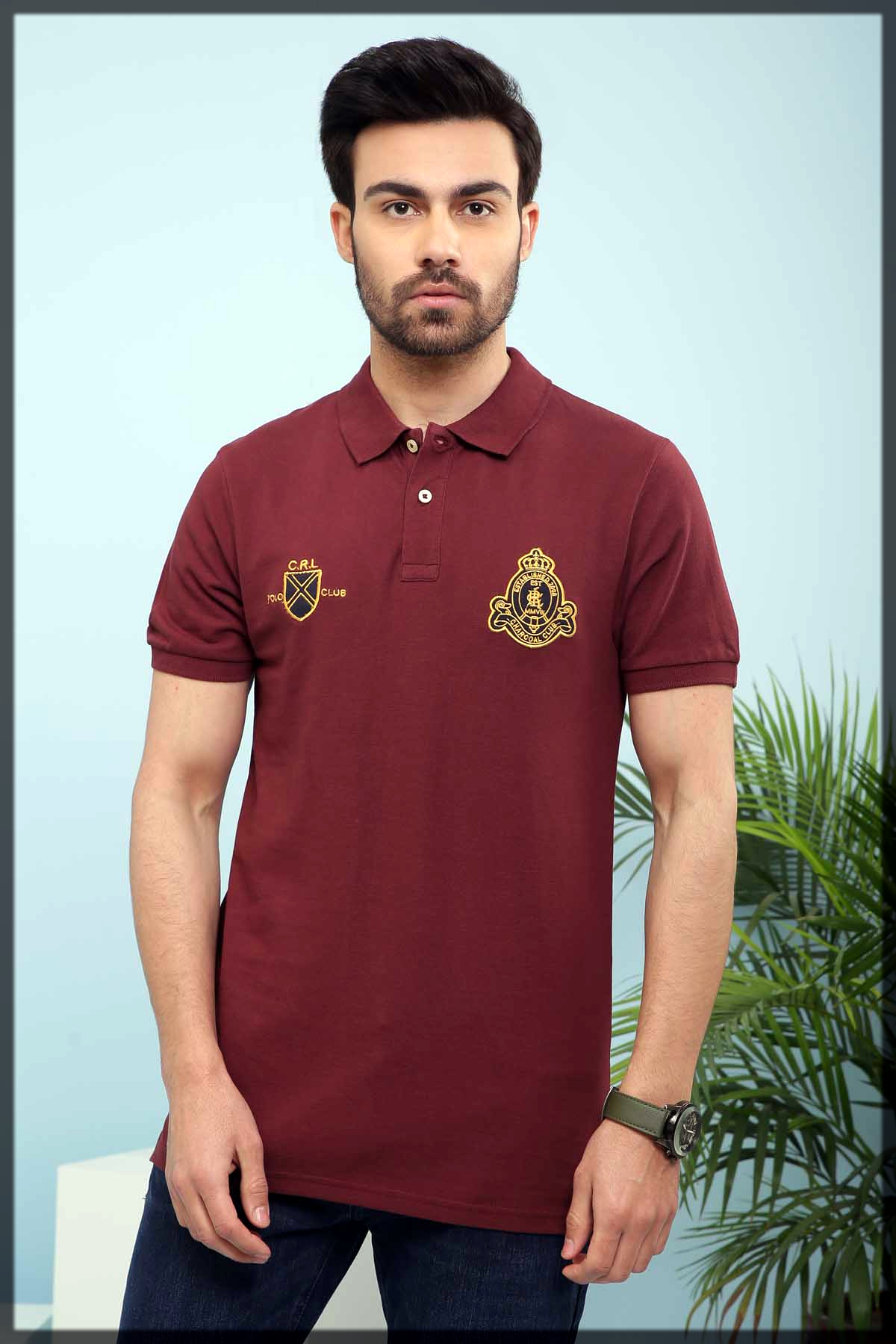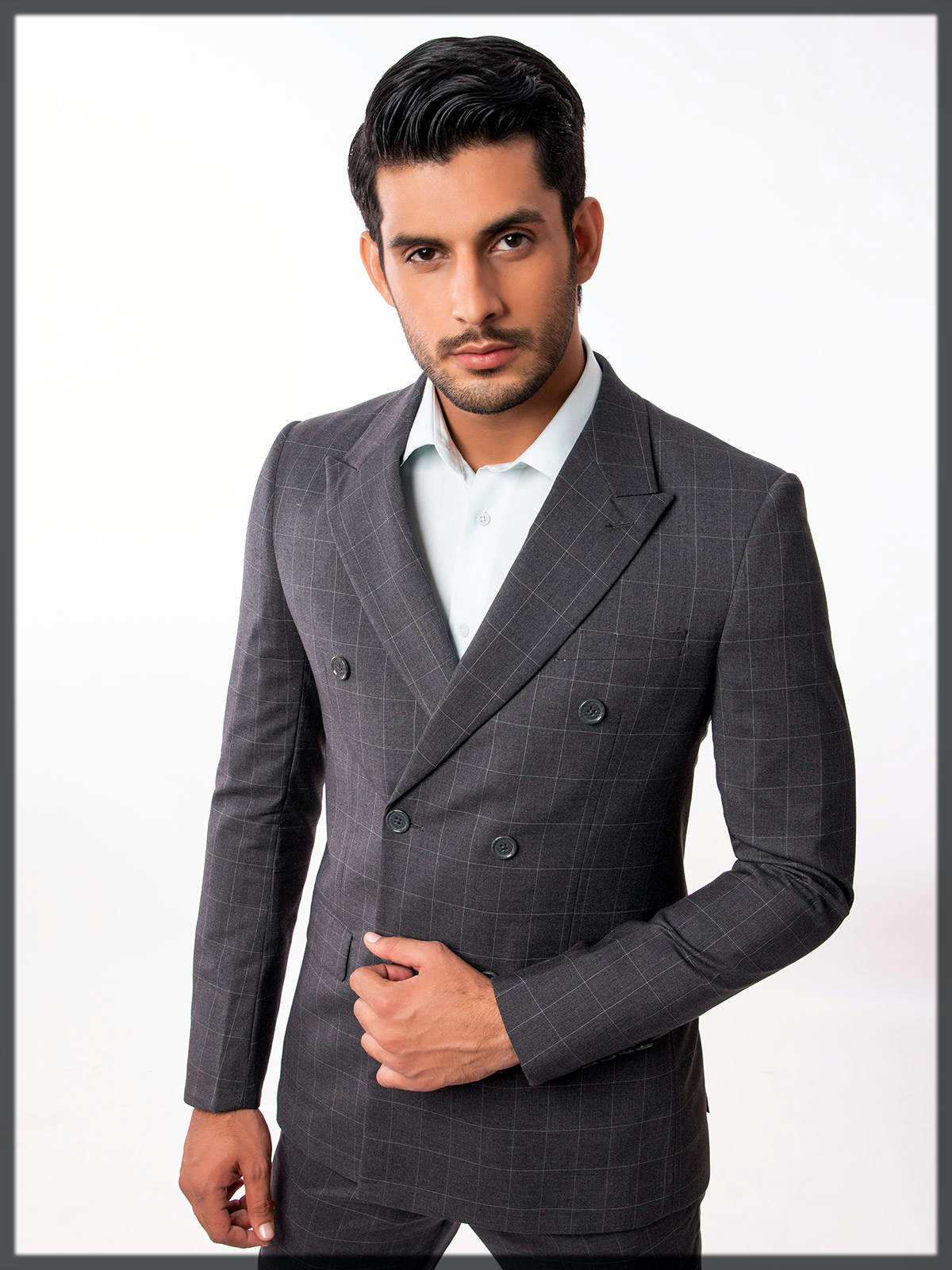 01. Royal Tag

Royal Tag is famous because of its formal attires. They have the most alluring and striking formal attire for the men. They also have a casual shirt and t-shirts that are accessible in dazzling shades and patterns. The selection of the right footwear also enhances the grace of the suit. Visit the business shoes for men for finding out your favorite footwear.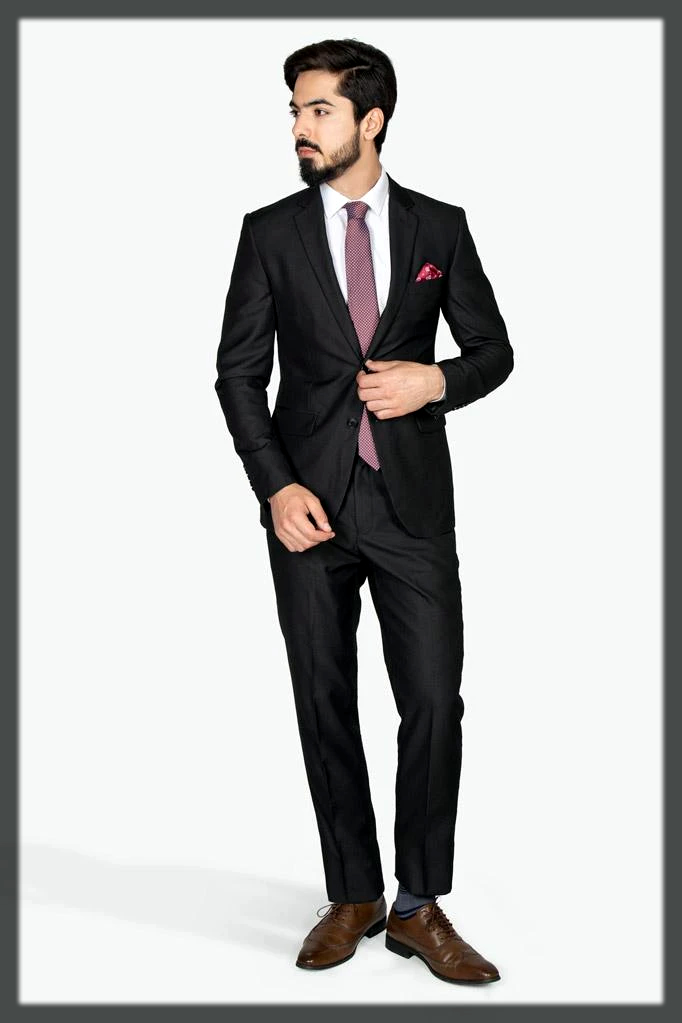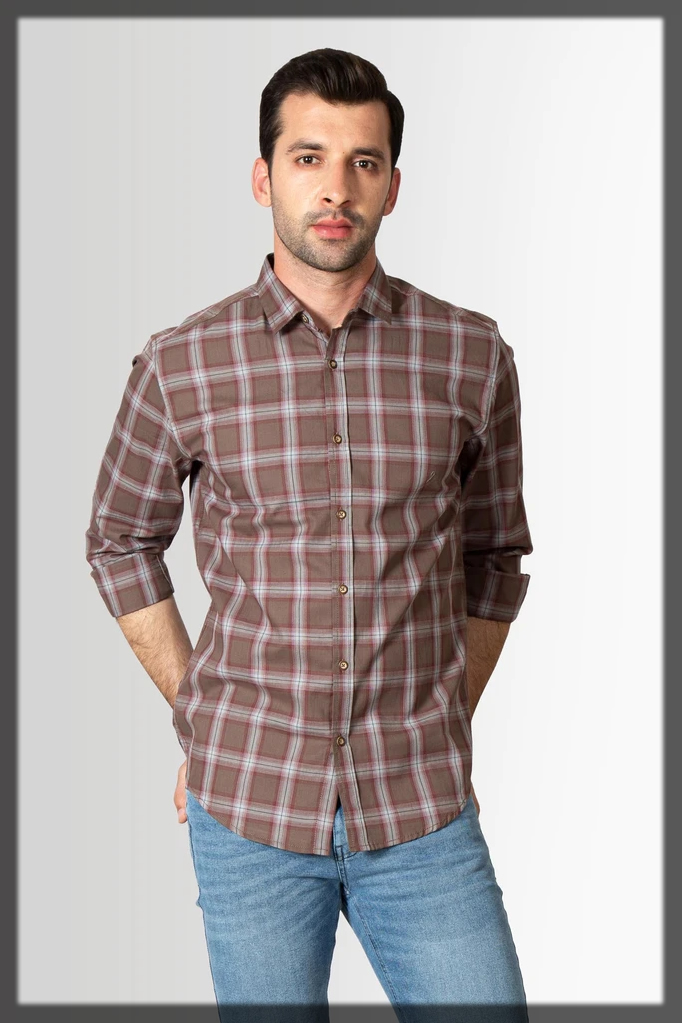 Men also want to make their look appealing. All these brands use the soft texture for making their elegant attires. Also, read this article for finding out the best and top men clothing brands in Pakistan. This article will help to pick up the right brand according to your preferences and likings. All kinds of stitched and unstitched clothes are available.