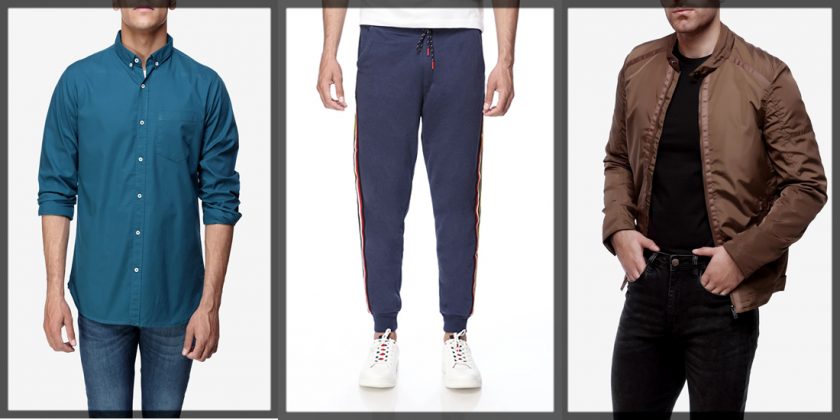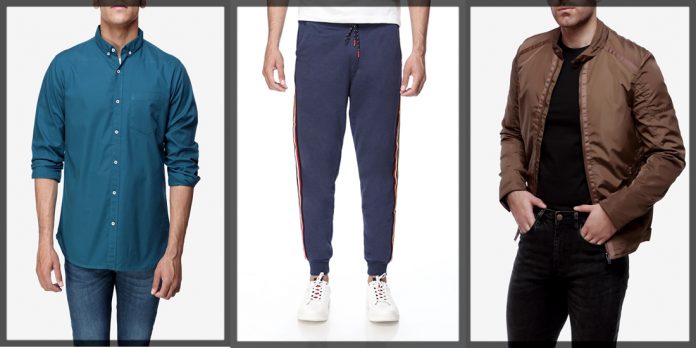 Breakout is the most well-known brand because of its chic and stylish attires. Every season, they do their best to provide the clients with the latest pattern of dresses. The Breakout men winter collection has recently been launched with the most jazzier attires.
Now, you don't need to worry about your winter attires. This Breakout winter collection will satisfy all of your needs. You will get the most alluring and striking jackets, trousers, pants, and sweatshirts in the most impressive styles in its latest winter collection.
As the winter is here, everyone is busy in updating their wardrobe with classy attires for making their look more unique and appealing. Check out the incredible designs by this brand that will give you a perfect appearance at parties or events.
Breakout Western Winter Collection for Men and Boys

You will get a vast range of styles and designs in the latest Breakout winter collection. The fantastic color combination of the winter attires by Breakout is breathtaking. These stunning attires will help you to look your best. In the winter catalog of a Breakout, you will get the following attires:
| | | |
| --- | --- | --- |
| Classy Raglan Sweatshirts | Denim Shirts by Breakout | Attractive Skinny Fit Denim |
| Oxford Check Shirts | Awesome Printed Shirts | Classy Cropped Fit Denim |
| Button-Down Winter Shirts | Graphic Tees for Boys | Jogging Pants Collection |
| Polyester Quilted Jacket | Full Sleeve Graphic Tees | Appealing Striped Sweaters |
| Alluring Denim Jackets | Trendy Blazer for Men | Noteworthy Chain Knit Hoodie Sweater |
| Winter Hoodies | Denim Biker Jacket | |
Chic Shirts and Sweatshirts Collection
In winter, men mostly go for sweaters because they keep them safe and secure from the cold. They can also get the alluring shaded sweatshirts and basic shirts in the most recent Breakout collection. Various clothing brands of men focus on their clients' feedback, and every season brings lovely attires for men. Breakout is among the best brands that provides the newest and latest patterns in shirts. Look below and get the sweatshirt or shirts in unique styles or colors.
Classy Raglan Sweatshirts
Never miss the raglan sweatshirts in winter because they help to update your appearance by making it more stunning. This sleek black sweatshirt will add more shine to your look. You can pair your impressive black sweatshirt with black or blue denim and can get a fabulous and handsome look. Furthermore, if you love to wear the kurta, then look at the Gul Ahmed kurta collection.
Latest Striped & Check Shirts
The striped & check shirts are in-trend these days. For making your look stylish and fabulous, purchase some striped and check shirts from the Breakout store. If you are going for  formal event at that point, wear the striped or check shirt as per your choice and get the handsome look. 
The first shirt has green and blue stripes in it and it is contrasting well with the black pants. The next shirt has the check design in black, blue, and green. This is perfect to combine with the blue jeans. You can also get your desired shirts from the Cambridge collection as well.
Button-Down Texture Winter Shirts
Do you want to try something new? Do you want to look different than others? At that point, try this button-down textured shirt that will look very graceful. Pair your button-down shirt with the Unze London boots for the attractive look. 
The denim shirt is always in-trend. It never goes out of fashion. This rich or luxury denim shirt will make your look more impressive. Pair it with the classy black denim. Moreover, style your hairs and get a fabulous look at any casual or formal event. Black shade always remains in trend. Also, it is best to wear in the casual routine of the winter.
Most teenagers go for printed attires. Therefore, Breakout launched the chic printed shirt for those boys. Grab this shirt from the Breakout store and get the dazzling look. The Breakout is the teens' first love because it has the modest and stylish clothes.
The following shirt has a classic print in white and black pattern. You can pair this shirt with black pants. This is a perfect combination. For the traditional attires, visit the J. winter collection.

Are you going on a trip with your friends? At that point, pick this classy graphic tee and pair it with the warm leather jacket. Further, wear denim blue jeans and elegant winter footwear to complete your attractive look. You can also get the half or full sleeves tees in the Breakout men winter collection.
Breakout Men Winter Collection of Bottoms

Your classy winter look is incomplete without denim or trouser. Many clothing brands provide chic seasonal attires, but no one can beat Breakout. It has the comfiest and reliable texture for making their denim pants or trousers. Take a look below and get the most fantastic winter trousers or jeans in the latest styles.
Attractive Skinny Fitted Denim
Mostly young boys prefer the skinny fit jeans because it gives them a smart and relaxed look. If you are going for your casual get together at that point, slim fit jeans are perfect for you. You can also wear these slim-fitted jeans at a cocktail party. Further, pair your skinny denim with any sweatshirt to create your look more cool.
For jogging, you need a reliable trouser that provides you comfort. Look at the following jogging pants that will keep your legs in comfort and make your look more dashing and handsome.
Most of the teens go for houndstooth textured clothes because they give them a unique and awe-inspiring look. For making your look smart, pick this houndstooth textured pant from the Breakout and pair it with the classy white winter shirt. Plus, wear the joggers along with these pants.
Stylish Jackets, Blazer, Sweaters and Hoodies for Winters
In winter, you must have sweaters, jackets, and hoodies to shield yourself from the cold. In Breakout's latest winter collection, you get casual and formal jackets, hoodies, sweaters, and blazers. So, take a look below and select the updated winter jackets and hoodies of your choice.
Look at the impressive black winter hoodie that is made with the soft jersey fabric. If you are going for a family get-together, pick this hoodie to look unique among your cousins. Plus, pair it with the sleek blue jeans for a classy appearance.
If your are going to the business meeting, you need a blazer to look more professional and workaholic. Take a look at this blue blazer that will make your look more attractive and chic. It is available in very affordable price.

A denim jacket is the priority of the men in winters. In the past, only the blue denim jacket was available in the market. The Breakout has brought many new designs and styles in clothes, it also offers the vast color combination of the denim jackets. So, you can pick any jacket as per your choice.
Noteworthy Chain Knit Hoodie Sweater
You may have a wide variety of sweaters in your closet for a casual and daily look. But if you want to look vivid at your formal party or a casual gathering at that point, try this hoodie sweater and make all of your looks jazzier and stunning. You do not need to wear any shirt under this hoodie jacket.
The polyester quilted jacket is the latest fashion nowadays. You must have the polyester quilted jacket in your wardrobe. Further, wear black denim and unique black tees with it. The following jacket has a brown shade. This shade not only appears graceful but also goes well with the outfits of all shades.

These are the stunning and breathtaking designs of the winter attires by Breakout. Every man also has the right to look good. Breakout launches various winter products for the men. So, that they can freely enjoy the whole season, you should go through their latest collection before it gets too late and the stock ends.