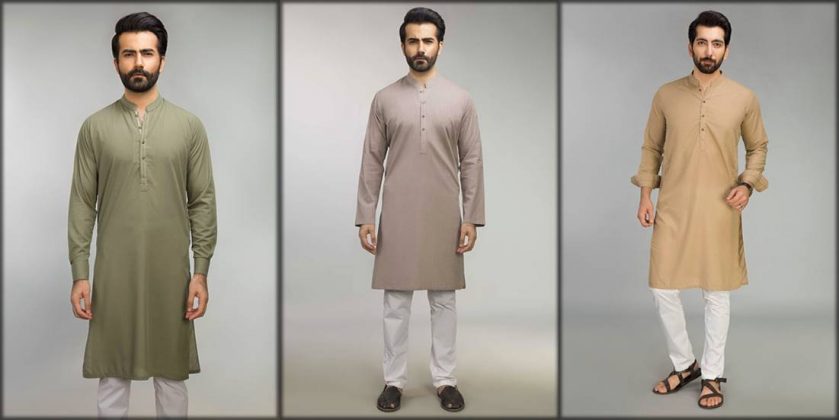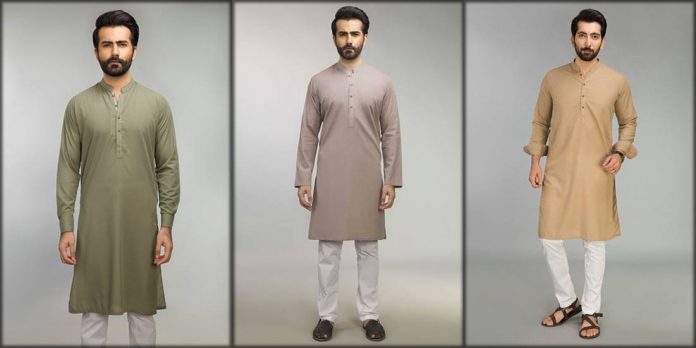 Gul Ahmed is a famous clothing brand in Pakistan. It presents a variety of dresses for men and women. It crafts specific designs of clothes and sells through a chain of its retail stores. Here we are offering you phenomenal Gul Ahmed Men Kurta Collection for the summer season.
The famous clothing brand provides an online facility to its customers worldwide. However, there is free shipping in Pakistan. It has its manufacturing mill in Karachi. Furthermore, it has factory outlets in different cities of Pakistan under the name 'Ideas by Gul Ahmed'
There is a variety of clothing from this brand for both men and women. However, here is a fantastic and latest Gul Ahmed Men Kurta Collection. Let's take a quick view of the amazing kurta collection. Consequently, this collection will aid you to find beautiful outfits for yourself.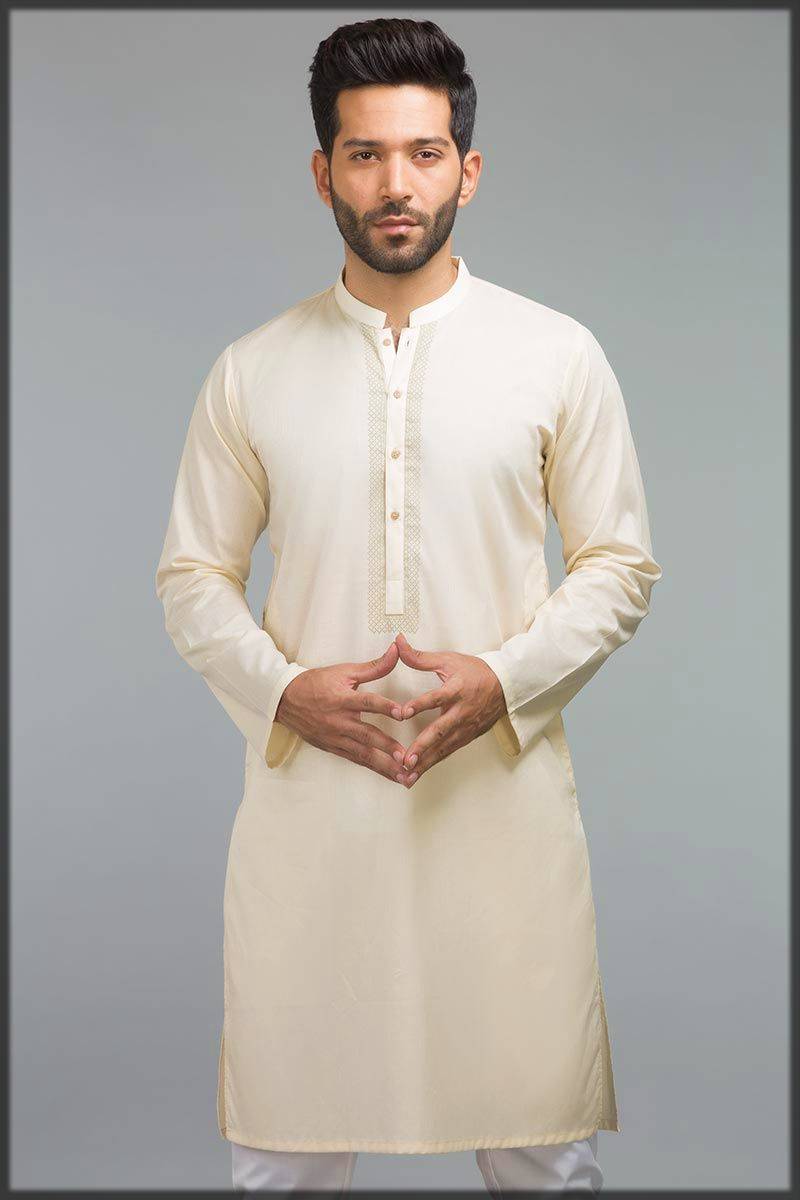 Gul Ahmed Men Kurta Collection with New Designs

Men today are conscious of their outfit equally as women. Therefore, the fashion industry of Pakistan focuses on crafting excellent dresses for men. Some of the men prefer to wear shalwar kameez as it is our traditional dress. Furthermore, other's prefer kurta pajama for their stylish look. Therefore, this brand provides a variety of amazing collections in both styles. Here we are presenting you with its spectacular kurta collection.
Gul Ahmed Vibrant Kurta Collection
Men today are self-conscious about their style and beauty. Therefore, they always look for some bright outfits for them. For both formal and casual wear, they prefer to choose brighter attires. Consequently, we are presenting a pretty dazzling collection of kurtas. Take a look at the following colorful variety. Wearing these blazing outfits will bring an overall natural look. Furthermore, the distinctive beard styles with this outfit look very vibrant.
Graceful Black Kurta Pajama
The black color is the most common in men's wear. However, it is associated with power and mystery. Wearing an attire of black hue makes you look sophisticated and formal. Furthermore, there are many different shades of black. Some are graceful and straightforward black shades. On the contrary, others may have a graphite shade. Therefore, men wear all the nuances of black.
Stylish Kurta with Printed Neckline
There are many styles of kurta of which, printed collar and neckline are one. The printed neckline looks sophisticated and elegant. However, it may come in contrast to the shade of suit. Wearing a lightly shaded kurta will always have a deep neckline in comparison. Therefore, it looks much intense and smart. Moreover, the flashing contrasts and shades look quite terrific.
Graceful Plain Kurta Collection
Nowadays, men think that the ultimate sophistication lies in being straightforward. Therefore, they prefer to wear plain yet graceful outfits. Take a look at the following plain and decent Gul Ahmed Kurta assortment.
The grey is calm and neutral color. Hence, it is preferred by the men who want the most refreshing appearance in their outfit. Furthermore, wearing a grey outfit is typically associated with conservatism and sophistication. Let's take a look at the following basic grey kurta. One can look much steady while wearing this grey outfit. Furthermore, it usually comes with a white pajama. J. kurta collection is also launched in the market.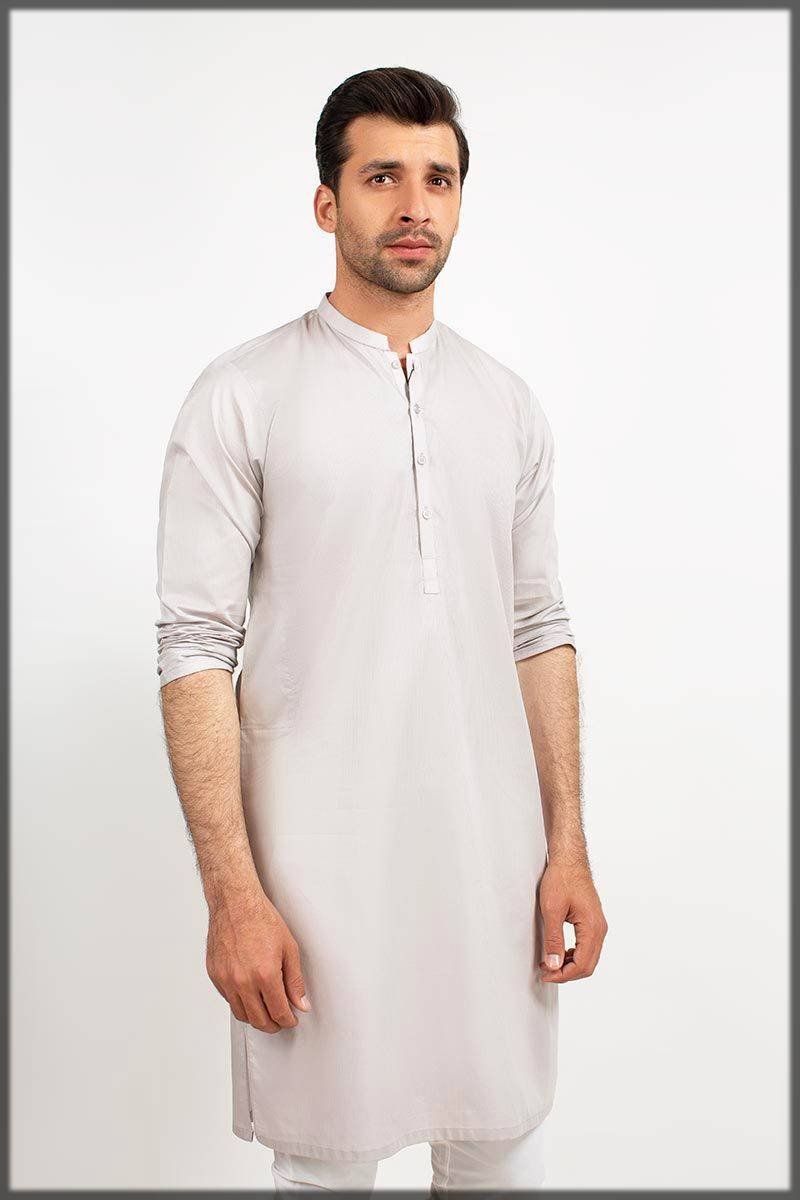 Graceful Light Yellow Kurta
The yellow color is luminous among all the spectrum. However, light yellow colors are likely to be the best summer dress shades. Wearing such a fantastic outfit of this hue reflects sunshine and gleam. Yet, the enlightenment and creativity of this hue bring optimism to your personality. The following light yellow kurta looks scintillating in summers.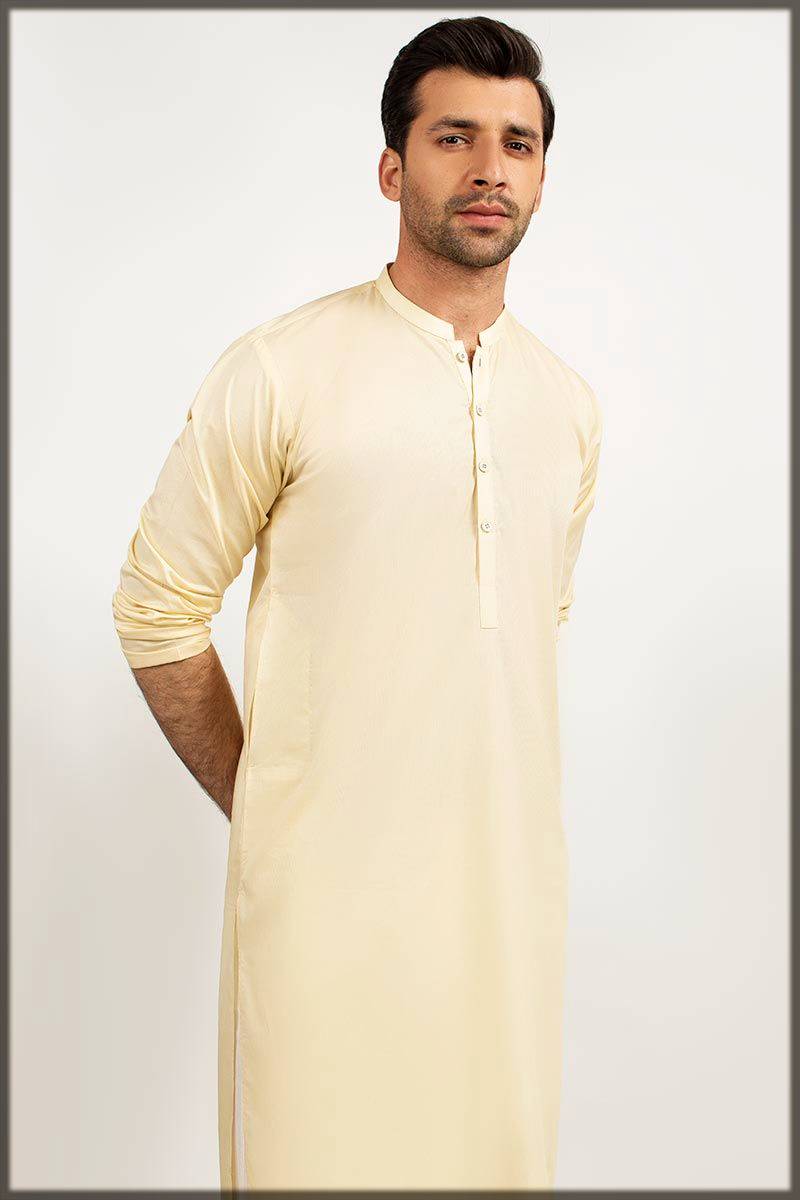 Unique Fashion Pink Kurta
Pink is a delicate color that brings charm in personality whenever you wear. However, it is common in girls for a purely feminine look. Men today also prefer to wear pink for the reflection of generosity and kindness. Therefore, they can have this unique pink fashion kurta.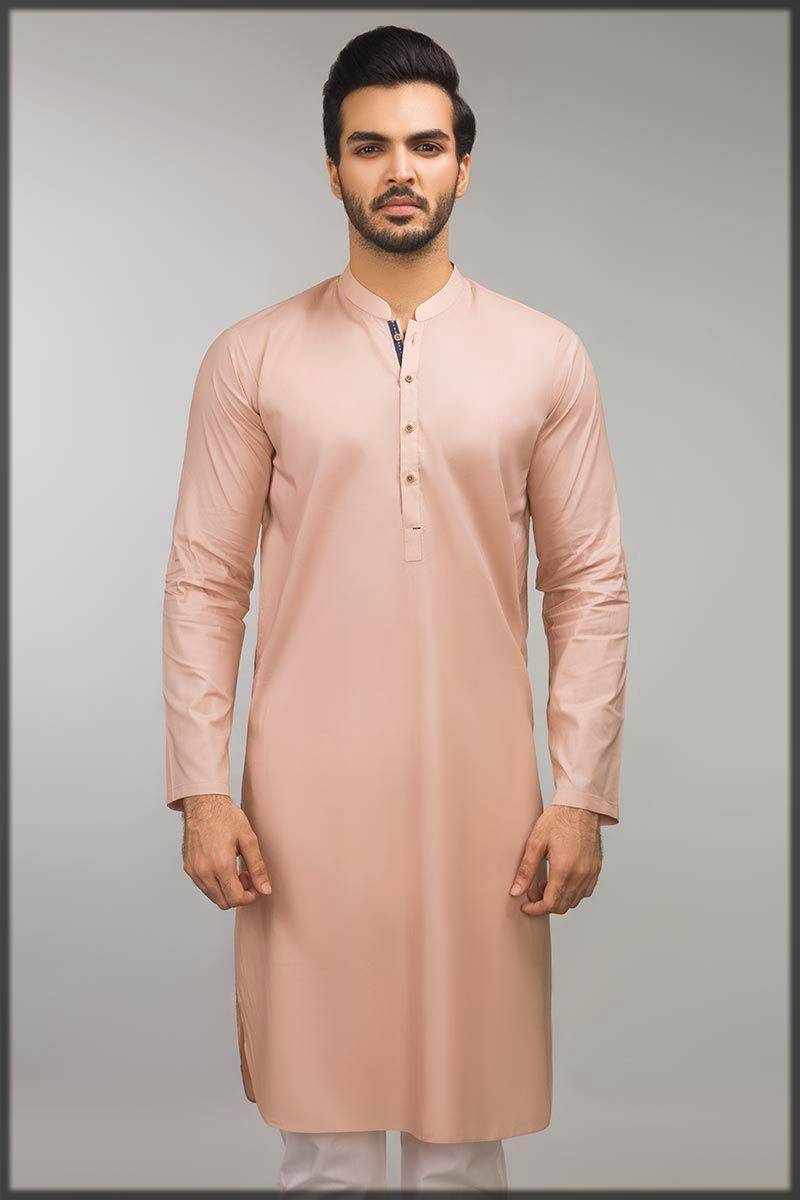 Gul Ahmed Kurta with Waistcoat
The waistcoat is a sleeveless upper-body garment. Some wear it over the dress shirt, below the coat. However, some traditional men wear it over shalwar kameez for a more formal look. A waistcoat can be simple or glamorous, depending on the event on which you are wearing. The following prodigious Kurta variety provides you a collection of kurta pajama with a waistcoat. Check out Edenrobe waistcoat for more variety.
Graceful Blue Suit with Waistcoat
Blue is the color of the sky and sea. However, it reflects stability and wisdom whenever you wear it. Here is a breathtaking blue kurta with a smooth black coat over it. Furthermore, you can wear black goggles with it to enhance the gleam of your outfit. You can also pair these waistcoats with elegant Cambridge kurta designs.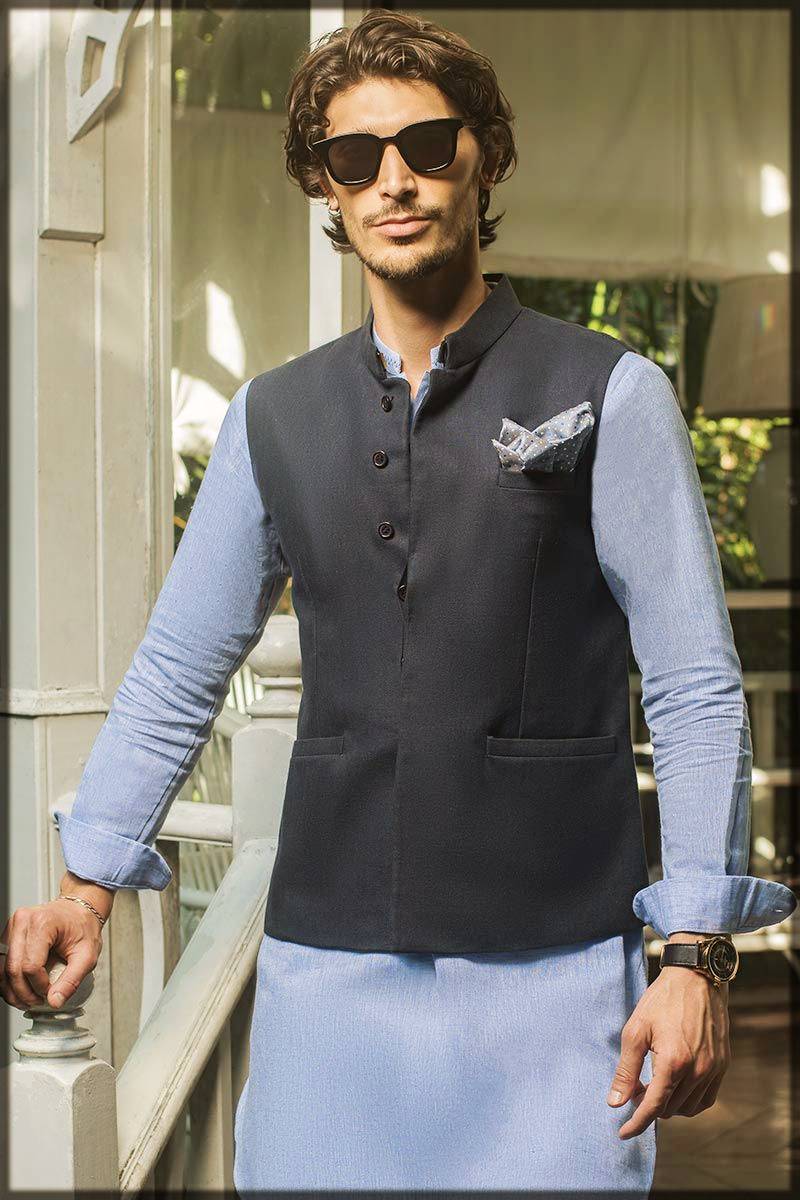 The cream color is neutral and calm. However, such a pale yellow color comes after mixing white with a tad of yellow. Very often, men prefer to wear such kurta with waistcoat at formal events. Moreover, the brilliant watch and sun-glasses bring much glow to the attire.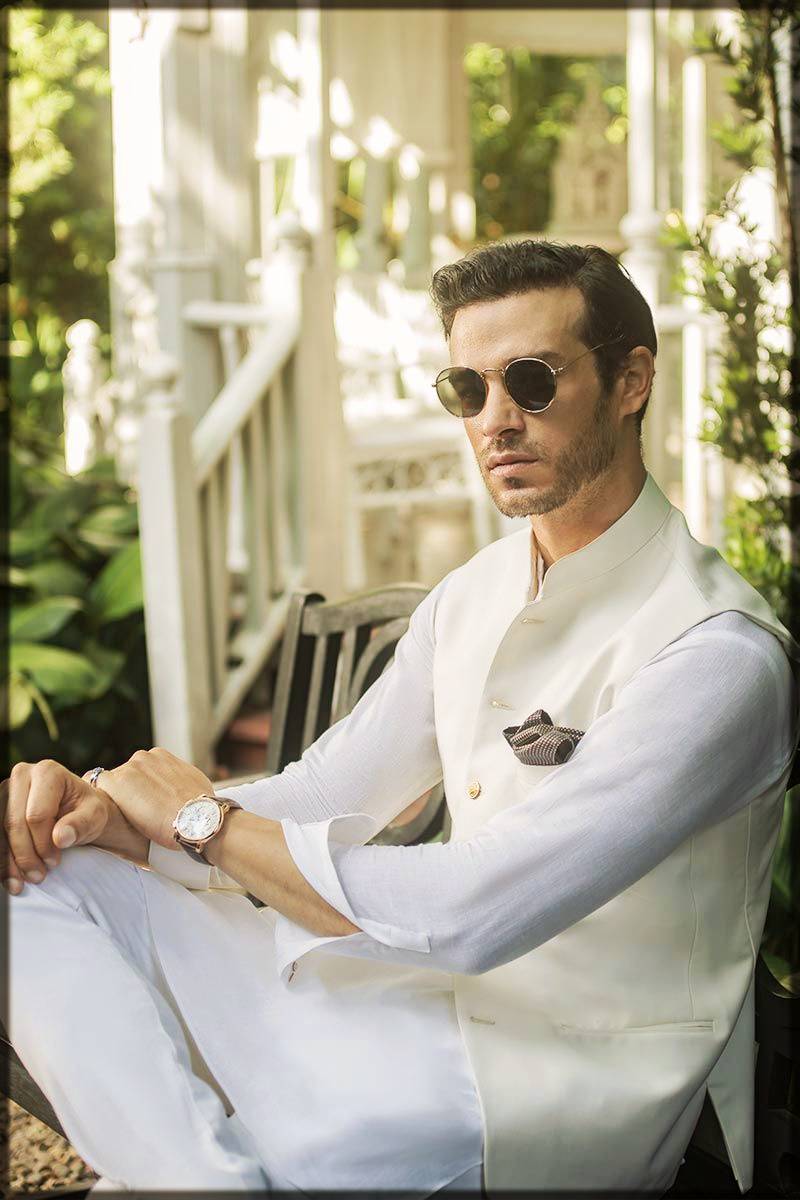 Grey Kurta with Dark Brown Waistcoat
The grey is a neutral and calm color that reflects sophistication. However, it looks dazzling whenever you pair it with a darker waistcoat in contrast. Take a look at the following glamorous outfit for men.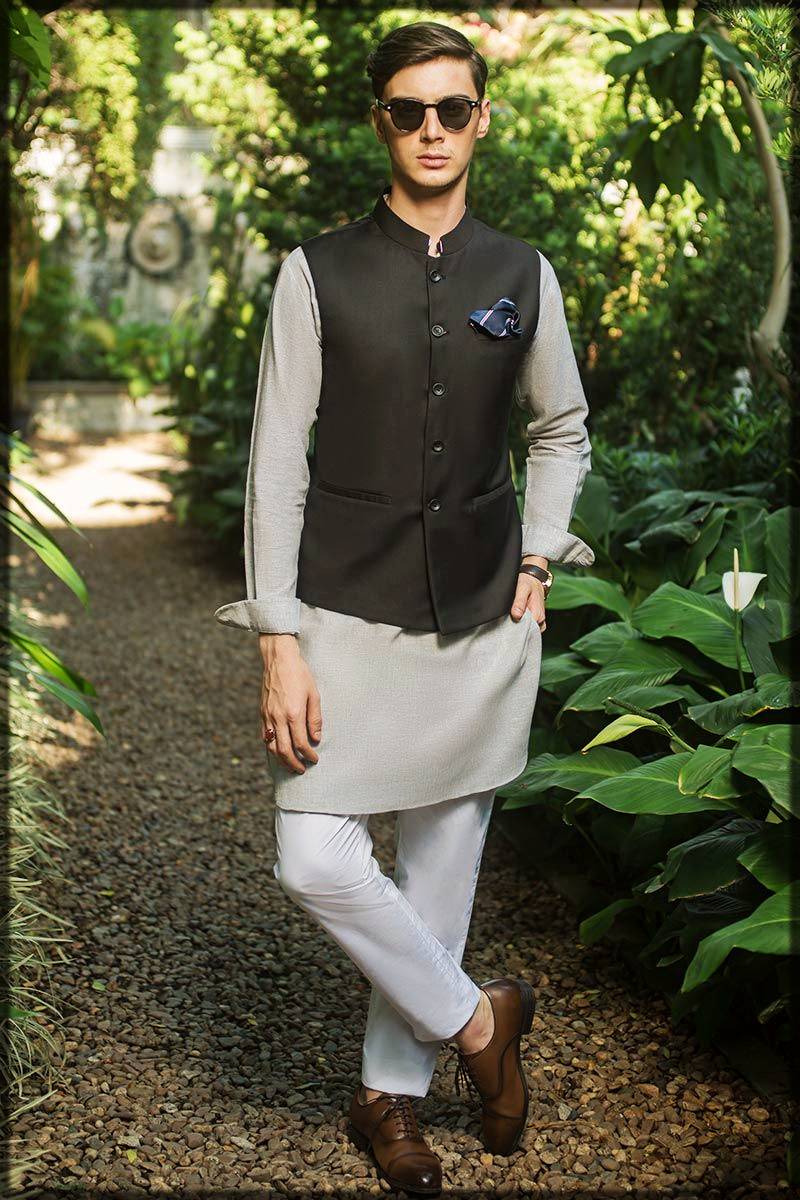 Distinctive Lining Trendy Kurtas
Self-printing is common in clothing. Women always prefer lining prints for having lustrous looks. However, men today also look for something unique. Therefore, they also prefer lining prints like women. The distinctive patterns of lines in the zig-zag horizontal manner look unique. However, such stylish kurtas always come with white pajama.
Unique Dotted Latest Kurta Styles
The fashion sense of men is developing rapidly with time. It implies that you can grab your favorites online. Therefore, the following latest men collection provides magnificent dotted kurtas. It will add more appeal to your personality when you wear such stylish kurtas. Moreover, the fantastic printed collar and neckline make it much quick-witted. Also, check out Cambridge summer collection for more variety and choices.
The men always want to bring some charm in their outfit. Therefore, here is a beautiful, classy collection for men. The ultimate elegance is in sophistication. Therefore, men prefer simple attires for them. Take a look at the fantastic array of kurta and pajama in this article. Consequently, this collection will aid you to find beautiful outfits for yourself. However, you can match certain accessories according to your own choice.