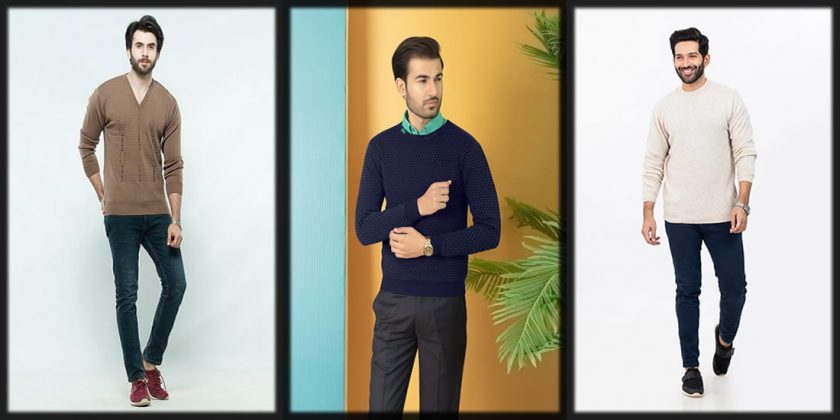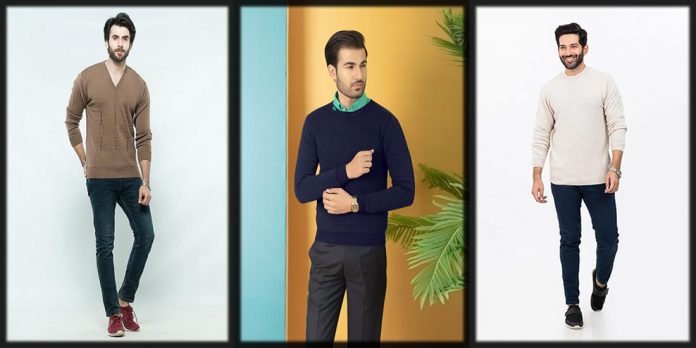 Winter molds our character and brings out the best of us. Indeed, it is a season of patience and style. Men can adapt much of fashion styles like women and complete their wardrobe with an immense variety. Meanwhile, they look for warm and coz3est clothes and a sweater for protecting themselves. Here we will present you with the latest and trendy collection of winter sweaters for men by the leading brands along .
Winter is a season of love and joy. People enjoy the quality time with their families along with a cup of coffee. Besides coffee and a novel, one must look for comfortable attire to enjoy the street sidewalks. Also, they look for an outfit that brings a magical yet warm touch. For instance, you can extract some time and look beneath to explore much of the top brands' nice and trendy assortment.
Indeed, no season lasts forever. Therefore, the prominent brands remain busy crafting the dresses according to the upcoming seasons. As the frosty mornings are here, the designers start making warm jackets, sweaters, blazers, and coats, etc., for men and women. Are you looking for the coziest article to obscure yourself from the cool breeze? If so, then have a look at the breathtaking assortment below with its price.
Cozy Winter Sweaters for Men in Pakistan by Top Brands

People believe that winter is too cold and frizzy. Therefore, they can not wear their thin clothes in the cold weather. They look for an extravagant variety of chic and trendy attires and shoes along with coats and jackets. Therefore, it puts pressure on fashion designers to craft the public's latest and desired styles.
Further, people remain busy following the fashion trends on social media and look for similar designs. Apart from all the stuff, the top Pakistani fashion designers bring a fascinating collection with immense glamour for the public in the winter season. For instance, check out the following article and get your desired sweater from the top men's clothing brands in Pakistan:
Famous Men Clothing Brands in Pakistan
| | |
| --- | --- |
| Breakout | Diners |
| Cambridge | Leisure Club |
| Outfitters | Oxford |
| Edebrobe | Bonanza Satrangi |
| Gul Ahmed | Uniworth |
Graceful Breakout Sweaters for Winter

Breakout stands among the notable brands in the fashion industry of Pakistan. The leading brand comes up with a flaunting collection in every season. Plus, it brings lots of incredible variety for people of all ages. Indeed, you will be overwhelmed with the fantastic Breakout winter collection that tends to get you a pretentious assortment for the coziest weather.
Appealing Outfitters Winter Sweaters for Men

Undoubtedly, the Outfitters winter collection has a variety of warm and cozy clothes for you. People always enjoy indulging in the latest and newest styles. They believe that there must be some style along with some magic in proportion to complete their look.
Therefore, they head towards the brands to opt for the chicest outfit. The vivacious youth can head over to outfitters to grab their favorites. Get yourself a warm and comfortable collection of sweaters and jackets from the leading brand.
Classic Edenrobe Sweaters
Edenrobe is an effervescent brand that is always fascinating with distinguished outfits for both men and women. It serves by bringing joyful and colorful assortments for the people with love and divination.
Usually, men always look for a classic yet traditional style for winter. So, they can have the Edenrobe waistcoat collection with a variety of designs as well. Pair up your waistcoat with a fantastic shalwar kameez for a complete look—however, those who want a gorgeous sweater can take a look at the following variety. Pick the most graceful cardigan and combine it with a trendy pant.
Splendid Cambridge Sweater Collection

Do you want to appreciate the beauty of snowflakes in winter? Are you ready to face the intense cold? The sweater can't do this without a blended or pure wool fabric. Cambridge brings you a magical collection of sweaters for your ease and comfort. Assuredly, a classic collection of jackets, sweaters, and blazers can double the joy of winter.
You might have seen a tremendous variety of Cambridge summer collection before, but explore the trendy sweaters here also. Are you looking for a kurta and a waistcoat for traditional wear? If so, then go and check the Cambridge kurta collection and grab your favorite one.
Oxford Winter Sweaters for Men

Oxford is a famous brand for men's and women's clothing. It was established in 1949, right after independence. Well, the brand continues to struggle and craft beautiful pieces of garments for men and women.
You might have seen the splendid winter sweaters for women before, but here is an exciting men's variety for you. Indeed, multi-channel retail has an elegant collection of sweaters for men. So, extract some time to indulge in the effervescent brand's fascinating array to enjoy the cold weather.
Statement Sweaters by Leisure Club
The leading brand always sustains its path to fashion. People are much fascinated by the seasonal collection of Leisure club. Usually, men are looking for an exciting combination and contrast for a statement look. Here is the solution to their aspirations. Get high quality, beautiful, classic, and sustainable products from the leading brand. It offers a versatile variety of sweaters for a modern and contemporary look.
Diners Winter Sweaters for Men

Winter is magic, and sometimes magic is an illusion. Deep within the season, people search for something that can feel soft to their skin. Therefore, they look for light and blended wool sweaters to enjoy the wide snowdrift.
Here is an attractive collection of sweaters for them to enjoy. Undoubtedly, the innovative designs and catchy styles are all-sufficient for the complete statement look of a man. So, go and buy the graceful sweaters from the leading brand and let your season glitter.
Gul Ahmed Winter Sweaters for Men
Gul Ahmed winter collection brings you a couple of innovative designs for men and women. Plus, the most comprehensive style of collection hits the retail stores propelling the public to buy them. Go for round and V-neck styles to enjoy your winters with much comfort. Indeed, you will be glad to have a warm and cozy sweater by the notable brand.
Take a look at the following main styles of sweaters. The crazy and chic black and white looks best and have the most versatile design. Moreover, you can enjoy the fashionable stripes design paired with great denim jeans to complete your look.
Uniworth Winter Sweaters for Men

Everyone wants to slay in the freezing season with no regrets. Well, do not ever compromise on your style and fashion sense. It reflects your aesthetics and good taste in clothing. We have some tasteful collection for you below that will protect you from snow and cold. So, below is an array of innovative sweaters for men to enjoy in the winter season.
The designs are available in many shades and styles. Plus, the collection ranges from sleeveless to full sleeves to round and V-neck. So, head towards Uniworth and explore the inventory to stand out among the people with comfort and joy.
Bonanza Satrangi Winter Sweaters for Men

Sometimes the sun shines hot even in winters. For such circumstances, people look for easy to wear garments. You need to shop for the best items that suit your personality. Therefore, we are showcasing a fantastic collection of buttoned-down sweaters for men here.
Indeed, you will be pleased to explore the Bonanza Satrangi winter collection that brings you an astonishing variety. So, grab your favorite designs before it gets late. Combine your sweater with beautiful jeans or pants for complete vibes.
Image Gallery of Winter Sweaters by all Leading Brands
Please look at the following image gallery and get yourself a warm and trendy sweater and pair it with contrasting pants or trousers.
All of the graceful and comfortable designs above will keep you protected in the intense cold season. Plus, you can get your favorite sweater and pair it with contrasting pants and trousers for a whole look. Also, combine any fantastic shalwar kameez for a superb traditional look. It all depends on your choice of clothing and fashion. I hope the collection above will satisfy you and meet all your expectations.