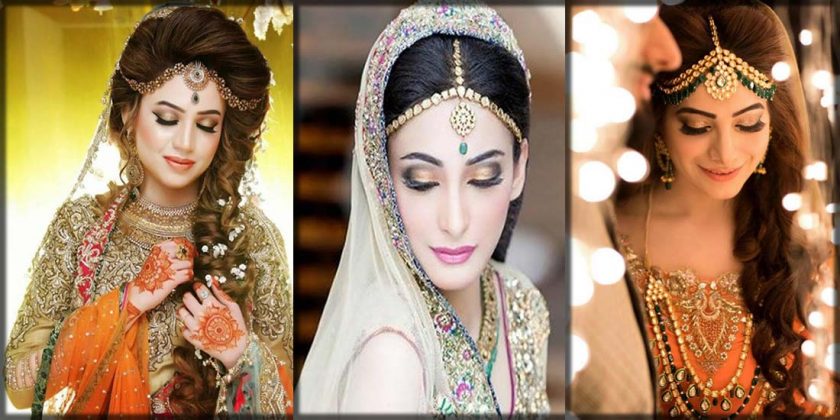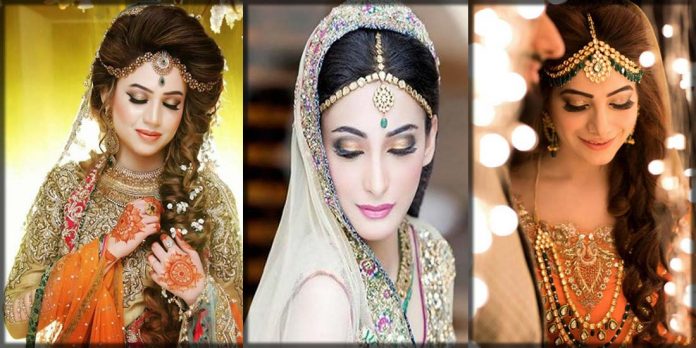 The internet has facilitated the public on a large scale. Now, it is relatively easy for everyone to search for the latest trends. The girls are looking for bridal jewelry styles that are unique. So, here is a collection of the latest bridal matha Patti designs for future brides.
Jewelry is an essential part of the entire outfit. It adds to the grace of the bride. Therefore, this essential accessory comes in versatile designs. For looking different and beautiful, women look for elegant jewelry that adds sparkle to them.
Are you confused with the head ornament? Do you find it challenging to choose head jewelry? You are in the right place then. Here is a variety of trendy styles for you. Take a deep breath and have a look at the following article.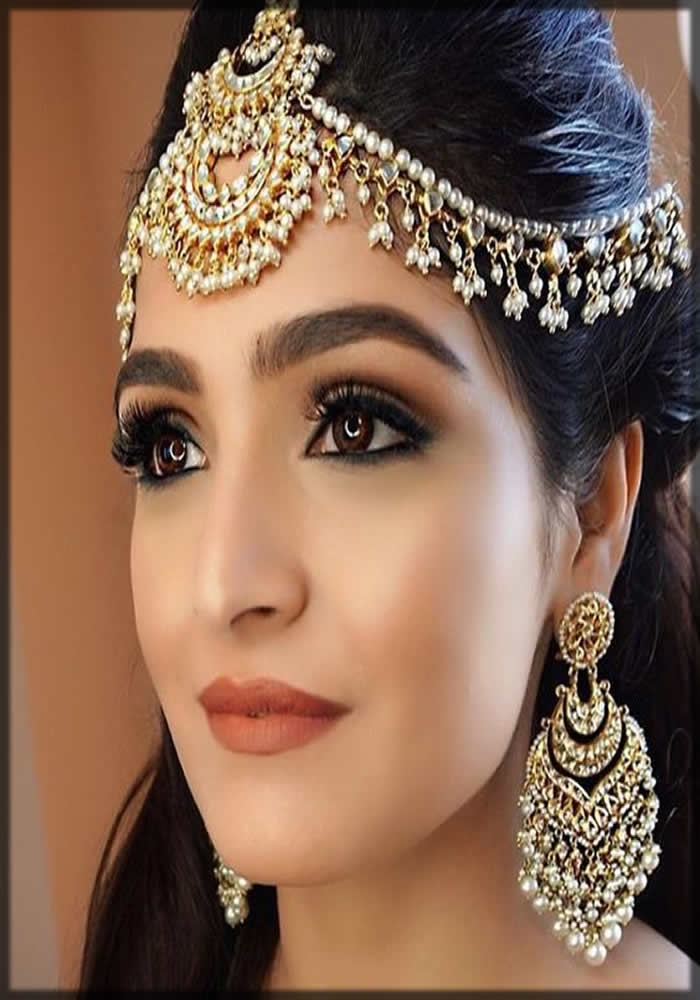 Traditional Designs of Bridal Matha Patti for Future Brides

It is easy for brides today to select their ornaments online. However, some still prefer to buy them from retail stores. There is a wide variety of numerous styles among bridal jewelry. The decorative items enhance the personal adornments of every woman. Such items mainly include:
Bridal earrings

Rings

Bangles and 

bracelets

Necklaces

Anklets


Matha Patti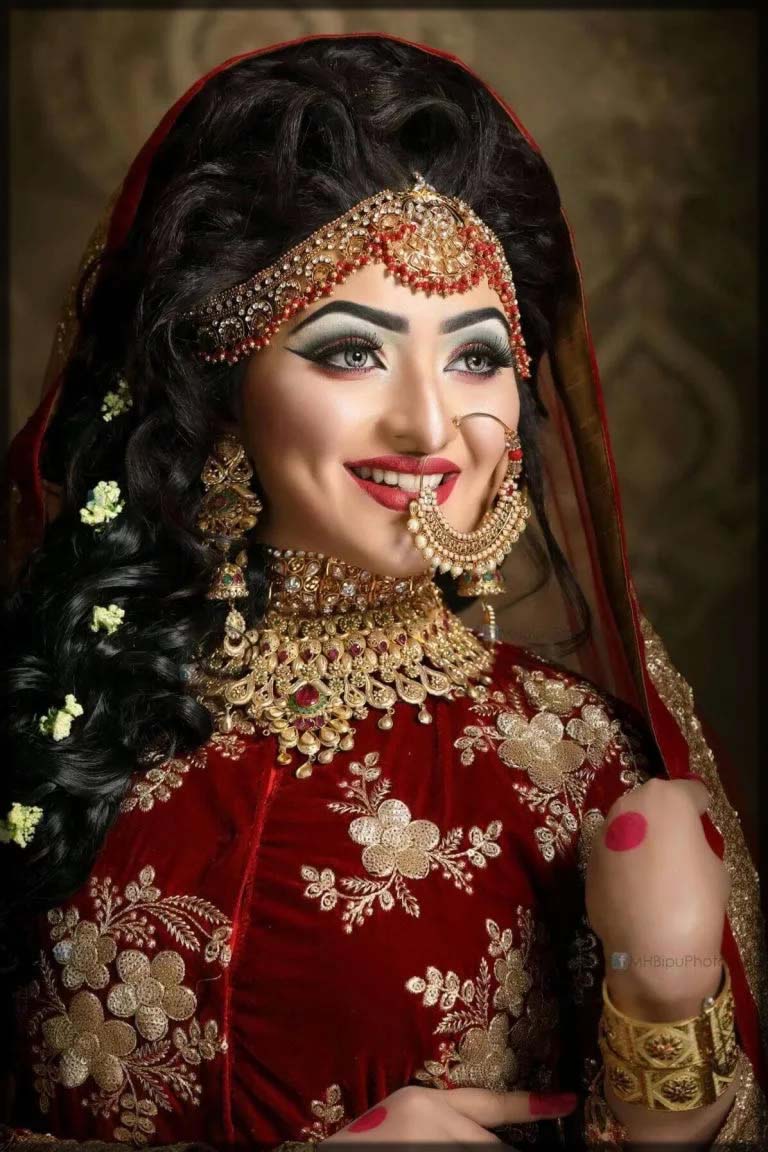 However, here we are going to showcase a variety of forehead jewelry styles for brides. Indian accessories inspire many women. They want to bring a vigorous look like the Indian brides. For instance, check the latest Indian bridal jewelry for a typical Indian look. However, explore the stylish head jewelry below. The common styles are:
| | |
| --- | --- |
| 1. Single string simple style | 5. Pearl beaded design |
| 2. Heavy and oversized style | 6. Crescent shape |
| 3. Headband style | 7. Multi-string style |
| 4. One-sided Jhoomar style | 8. Double layer Kundan design |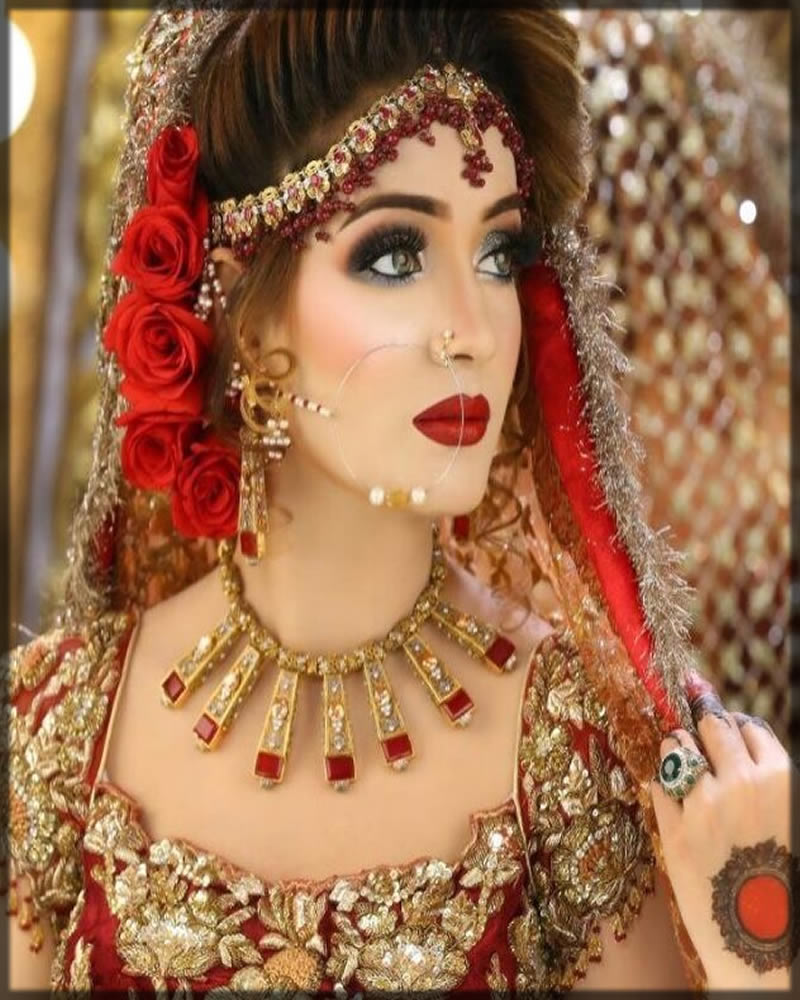 1. Single String Simple Style
The ultimate beauty of a bride lies in simplicity. Therefore, they look for simple and delicate jewelry for a bridal look. Single string design is the best for a simple yet elegant look. Also, it is a part of Asian culture and you may select the matching bridal clutches with it as well.
Decorate your head with incredible head jewelry. Try the following classy designs. The simple chains enhance the beauty of the bride. You can also go for the following stylish jewelry designs.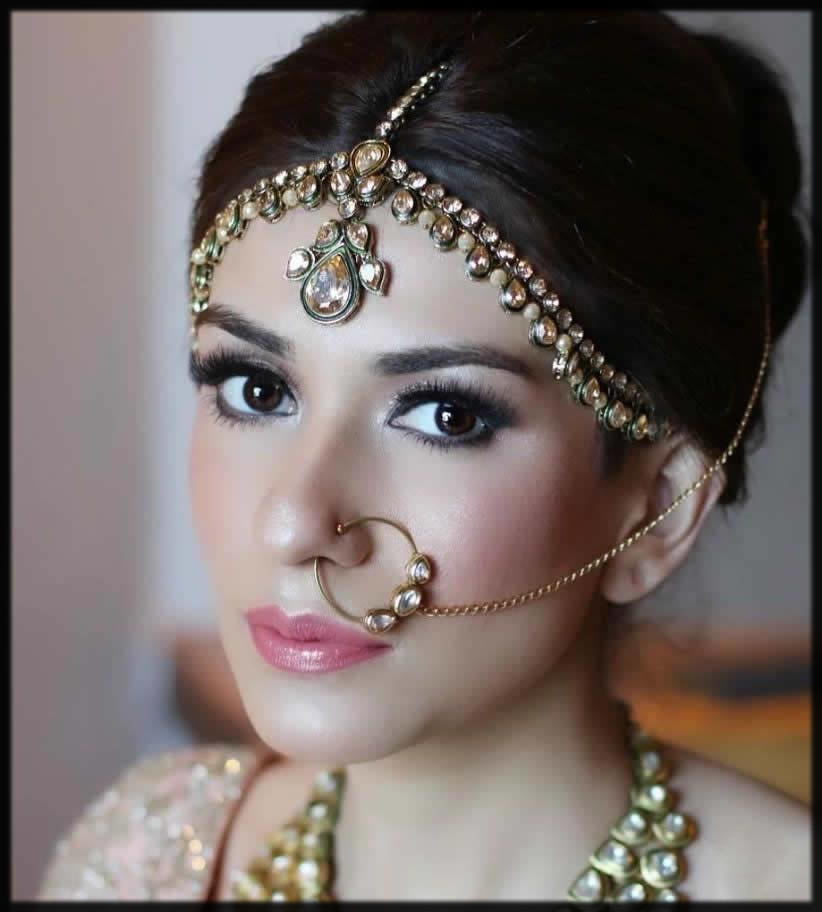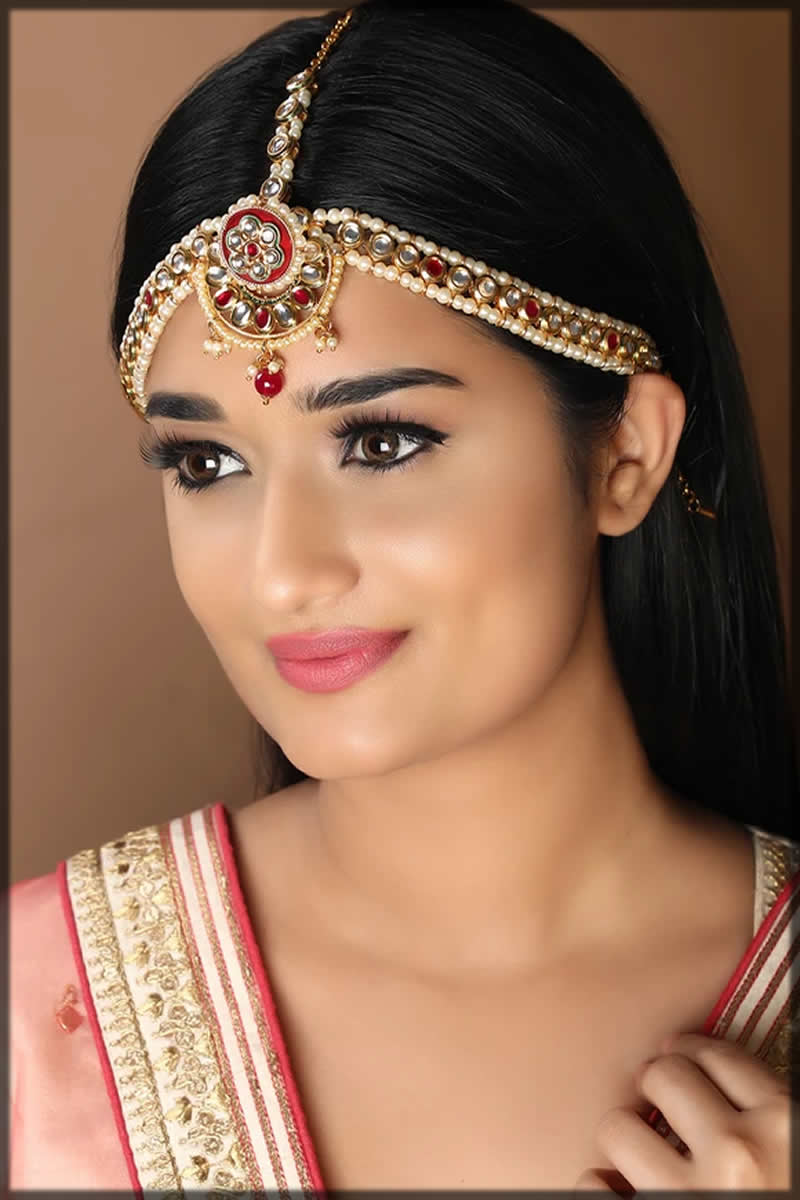 2. Heavy and Oversized Bridal Matha Patti Designs
The regal forehead jewelry is a complete work of intricate craftsmanship. The oversized design gives a reflection of the Mughal era. It was among the common and trendy shapes in old fashion trends. Therefore, women who like to portray an ancient look always prefer heavy and oversized jewelry.
Well, there is a detailed decoration and artwork on crafting incredible styles, which look magnificent with the bridal jhumka earrings and bangles. Every layer is nicely combined with individual Patti on each side. Hence, jewelry covers a large part of it. However, the immense artwork makes it distinctive and perfect for a bride.
So, get a subtle look with the vigorous oversized head jewelry. It brings glamour and grace to the bride. Also, the girls who want to have desi looks can go for this structure in bold colors. Let's have a look at the flattering collection below.
3. Head Band Style Matha Patti
Wanna have a headband style? Do you want to look jazzier and unique? Try the following headband style, for instance. Incredible chains are decorated with beads and pearls. Hence, they cover your entire forehead and have a neat finishing. Also, check out engagement rings for your upcoming wedding.
Well, the headband style is seen widely among Indian brides. Women who are inspired by Indian jewelry go for this style. It contains a unique rounded tikka at the center. The two chains are attached from each side. Let's have a look at the stunning design below.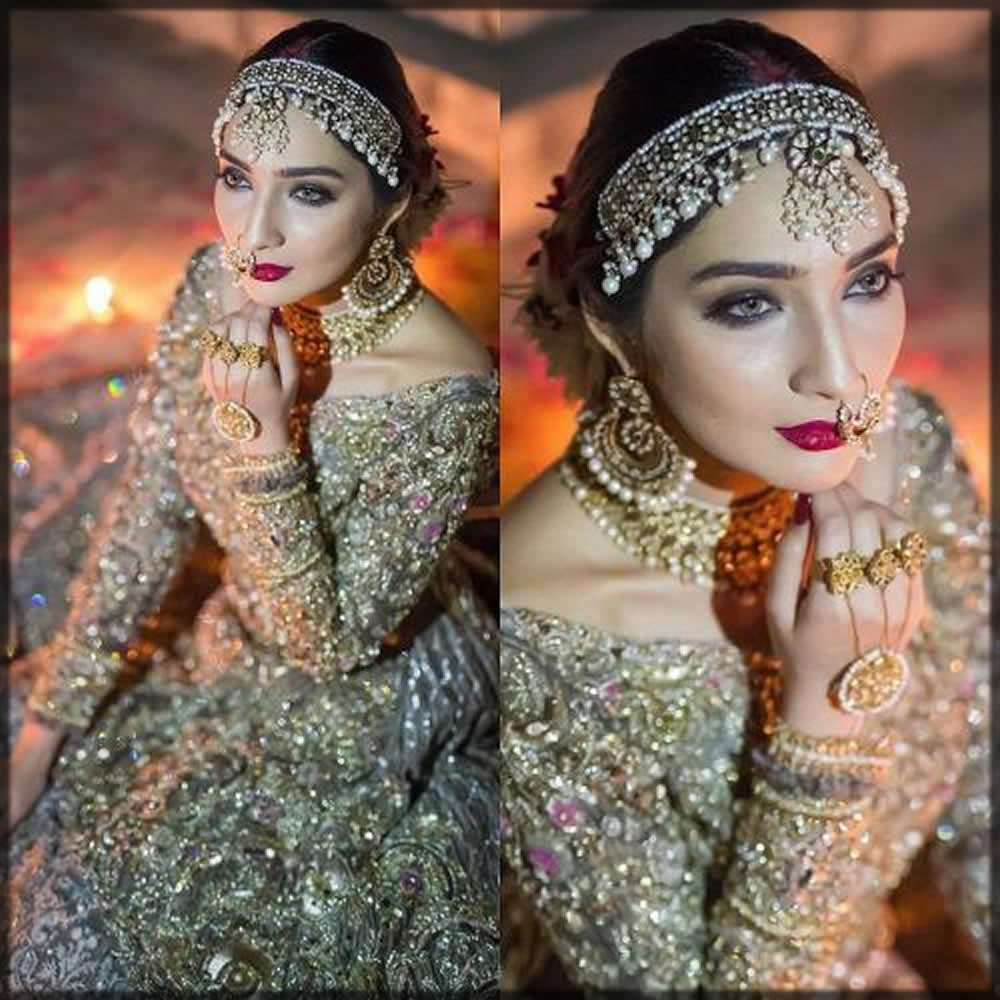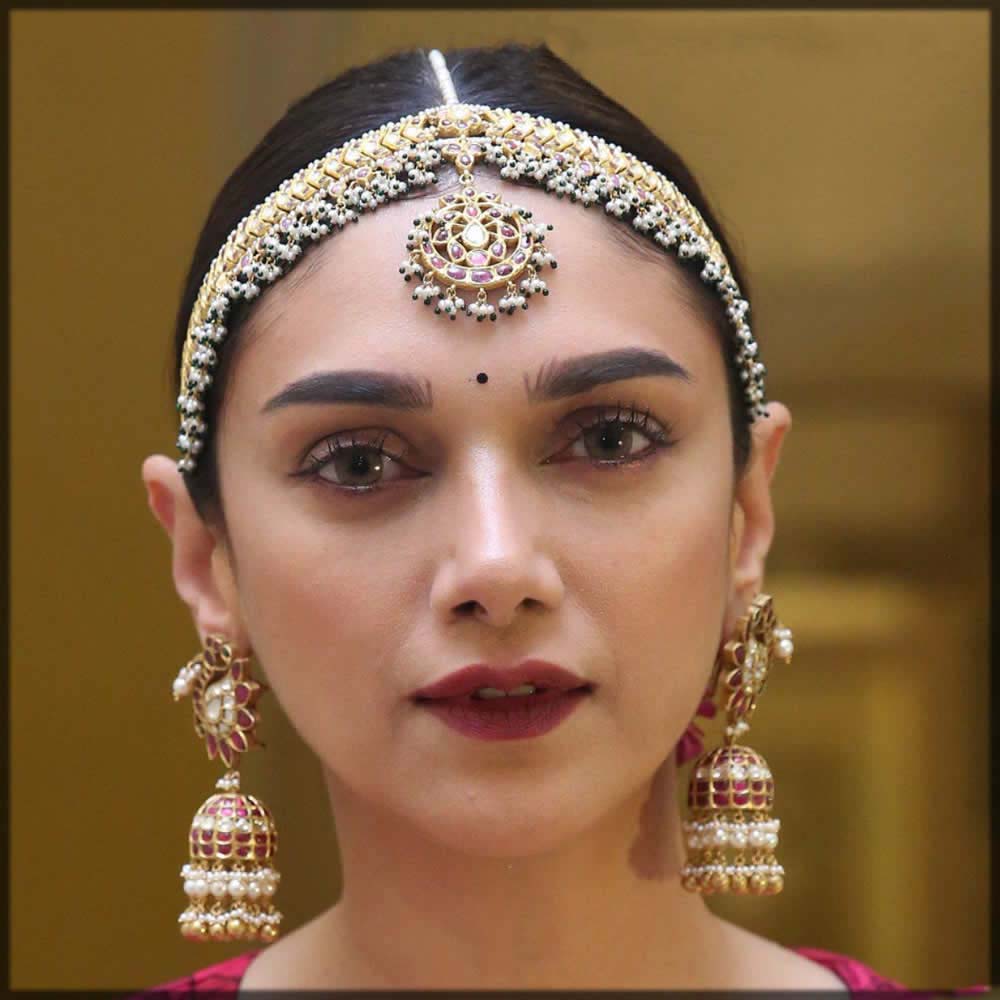 4. Pearl Beaded Design of Head Jewelry

Women always prefer ethnic styles over simple ones. Therefore, they go for pearls and beads instead of simple jewelry. Pearls play a significant role in bringing ethnic beauty. Also, the delicate decoration of pearls on jewelry adds elegance to the bride. Also, try a bridal necklace with pearls to complement the head gear.
Similarly, this Patti also looks staggering with the decoration of beads and pearls. The piece of forehead jewelry on the head joins the layers of chains, which are decorated immensely with pearls. Also, the intricate designs have beads inside.
Such lovely art adds the ultimate grace and beauty to the bride. Do you want to have an incredible design of forehead jewelry? Check the image gallery below to explore the delicate design. Also, wearing such intricate designs will get a compliment to the bride.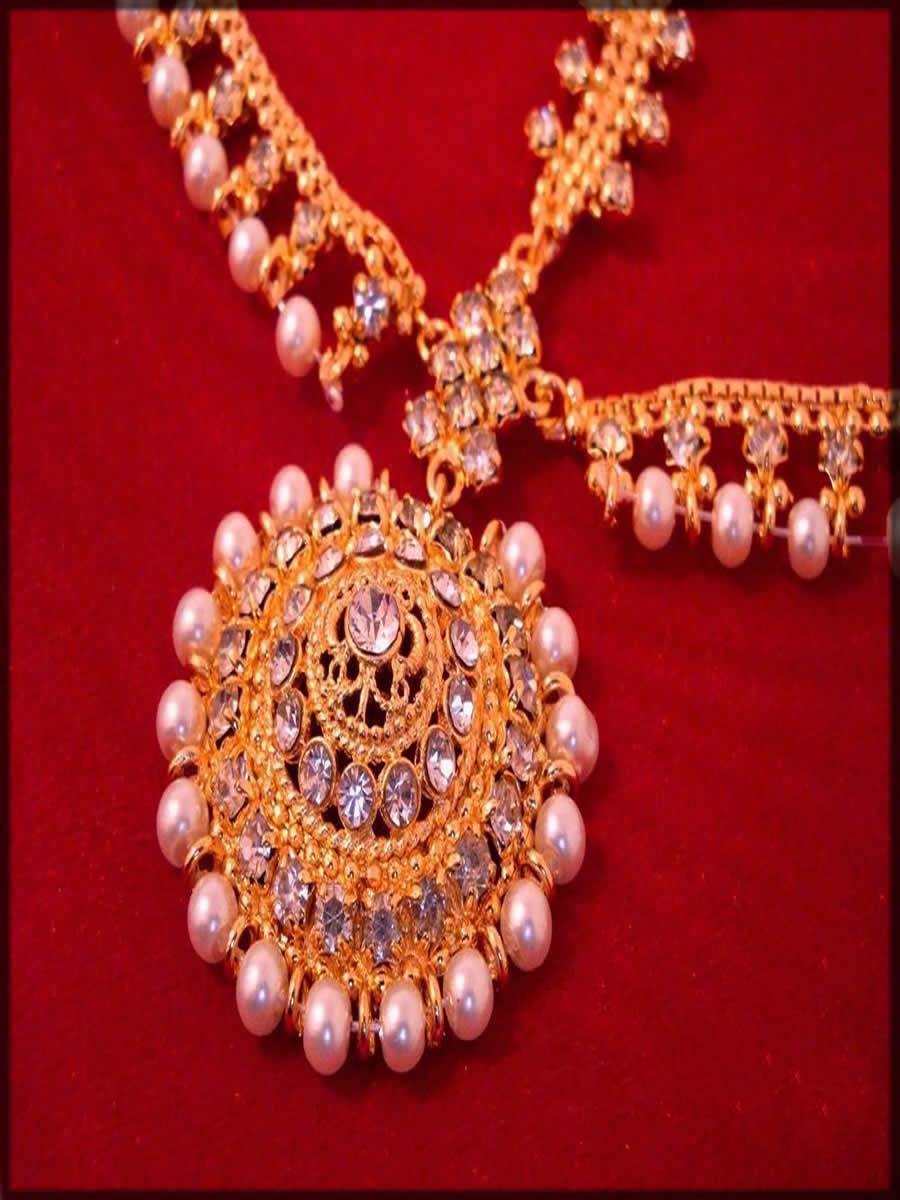 5. Crescent Shape Matha Patti
A crescent is a curve shape that is usually thick from the center. Well, it tapers to the thin edges. Having an accessory in this shape is named crescent style. Therefore, women who love this shape look for head jewelry in this style. Select a matching nose ring with this design to complement the whole bridal look.
Such idiomatic designs will bring a dramatic look to you. So, let's add appeal to your character and bridal look by wearing this fantastic style. Explore the marvelous collection of the crescent head ornament below.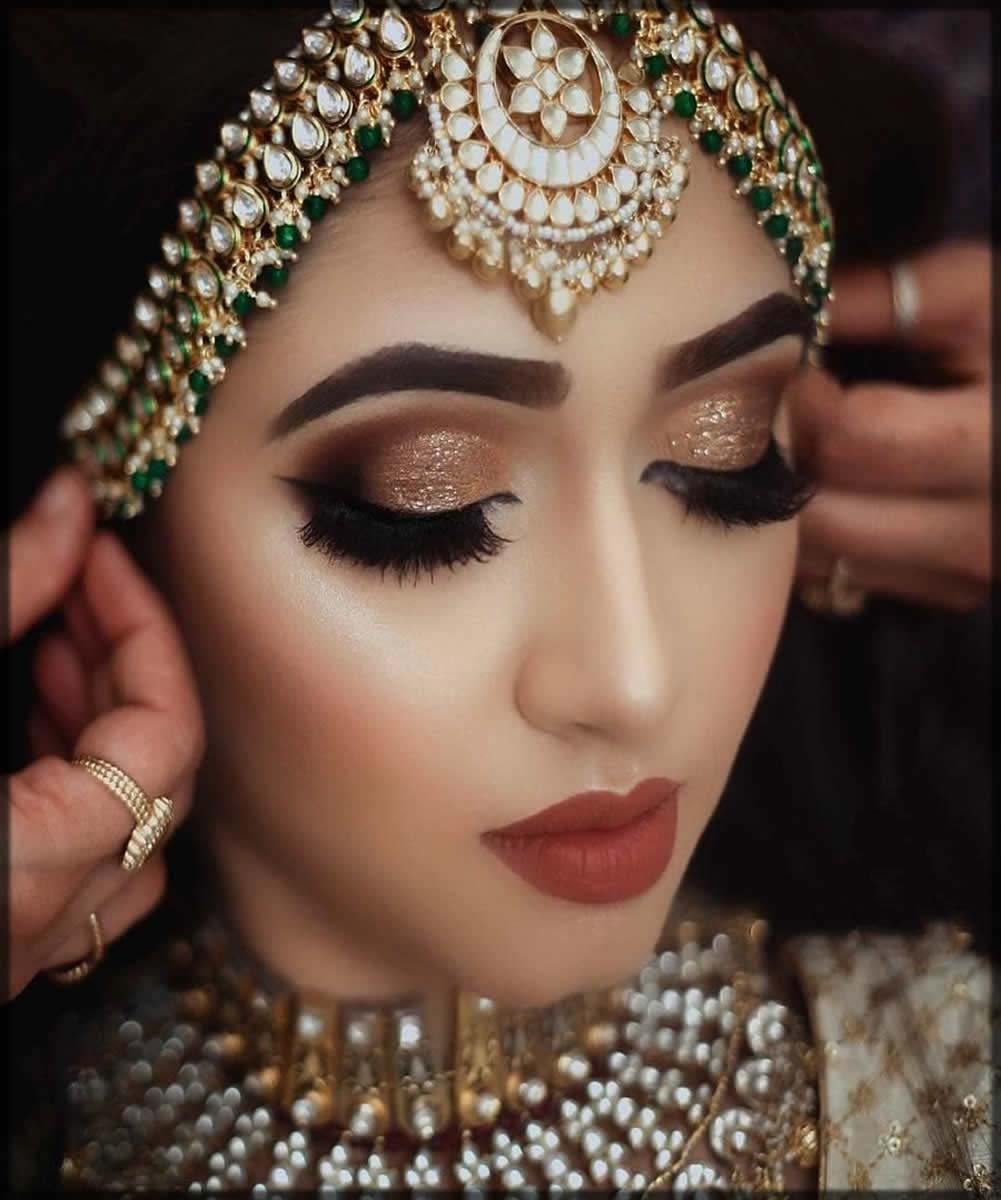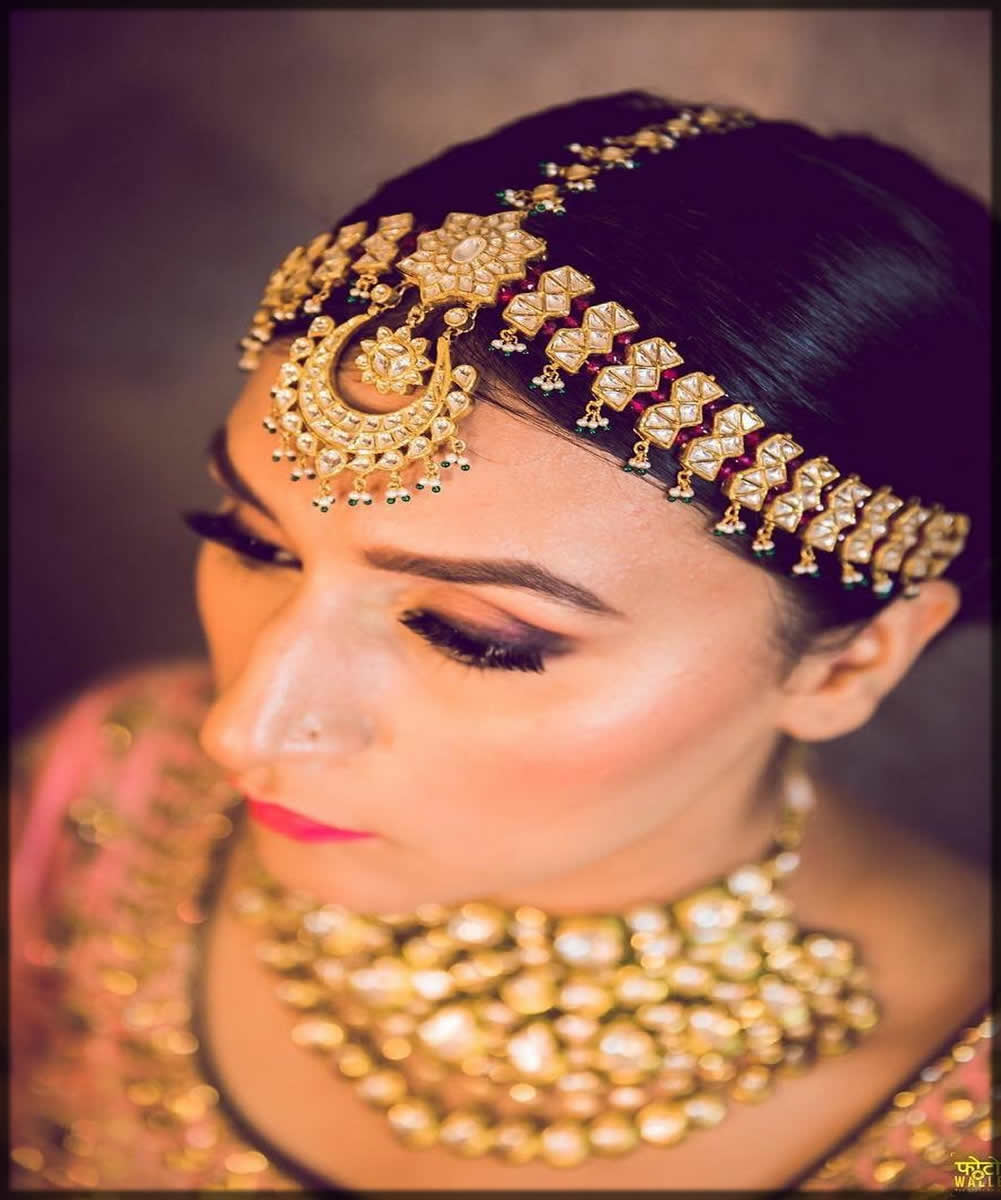 6. Multi-String Matha Patti Style

Multi-layered matha pattis are always bold and vibrant. Therefore, women who want to portray a bold look always go for layered structures. It provides a fuller effect to your entire face with layers of chains on both sides of Patti. However, it features the front side, leading to the dupatta.
Well, there is not a particular number of layers that must be in a layered structure. However, they are generally up to 4 to 5 chains. The incredible variety and styles of each chain are marvelously decorated with alluring stones and beads. Further, these chains are joined at the middle that connects it to tikka.
The identical layers bring exquisite beauty to the bride. Also, the central tikka allows it to look more glaring. Such styles are ideal for modern brides who want to portray a unique look. Have a look at the stunning forehead jewelry below.


7. Kundan Style Matha Patti
Traditional women always prefer pure gold over artificial jewelry. Therefore, they look for a matha Patti, which is crafted from pure gold. Kundan is traditional Indian jewelry that has its origin from the Mughal era. Also, it was first introduced in the regions of Rajasthan.
For the sake of an extravagant look, brides go for the Kundan design. It is very costly in contrast to silver and diamond jewelry. Furthermore, it also comes in a silver version. Additionally, the intricate designs of real gemstones bring the desired beauty with the Indian lehenga choli.
Do you want to make your bridal look more impactful? Check the image gallery below that showcases fantastic Kundan head jewelry for you. Also, the rows of the forehead jewelry are closely knitted for a neat look.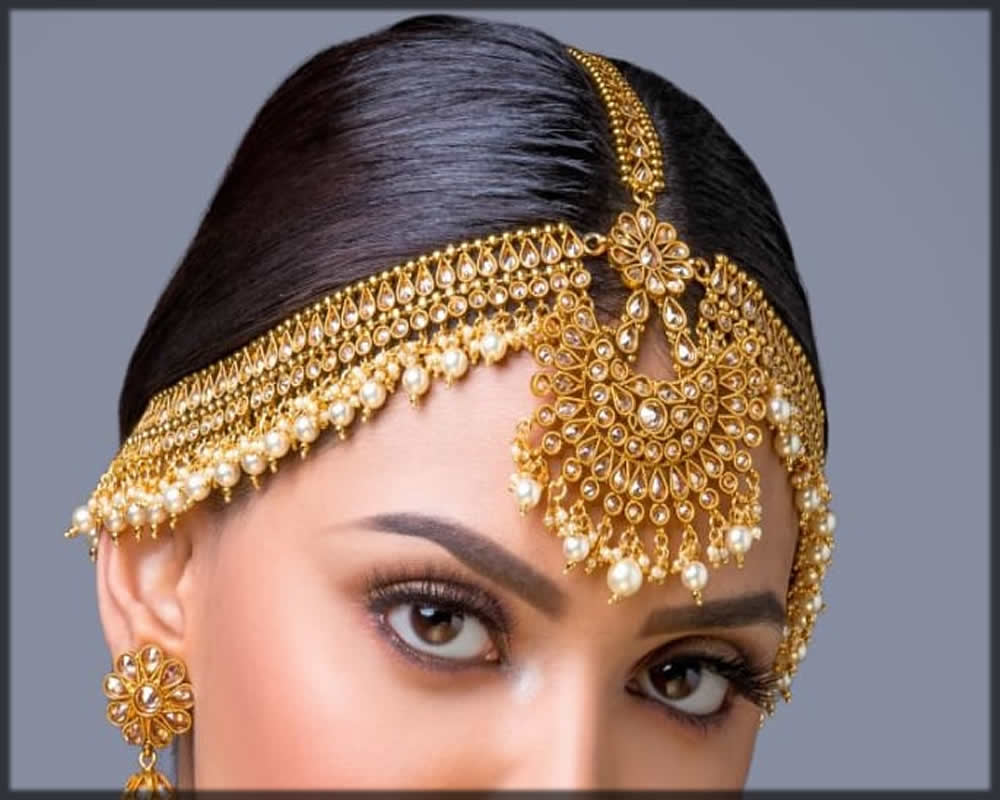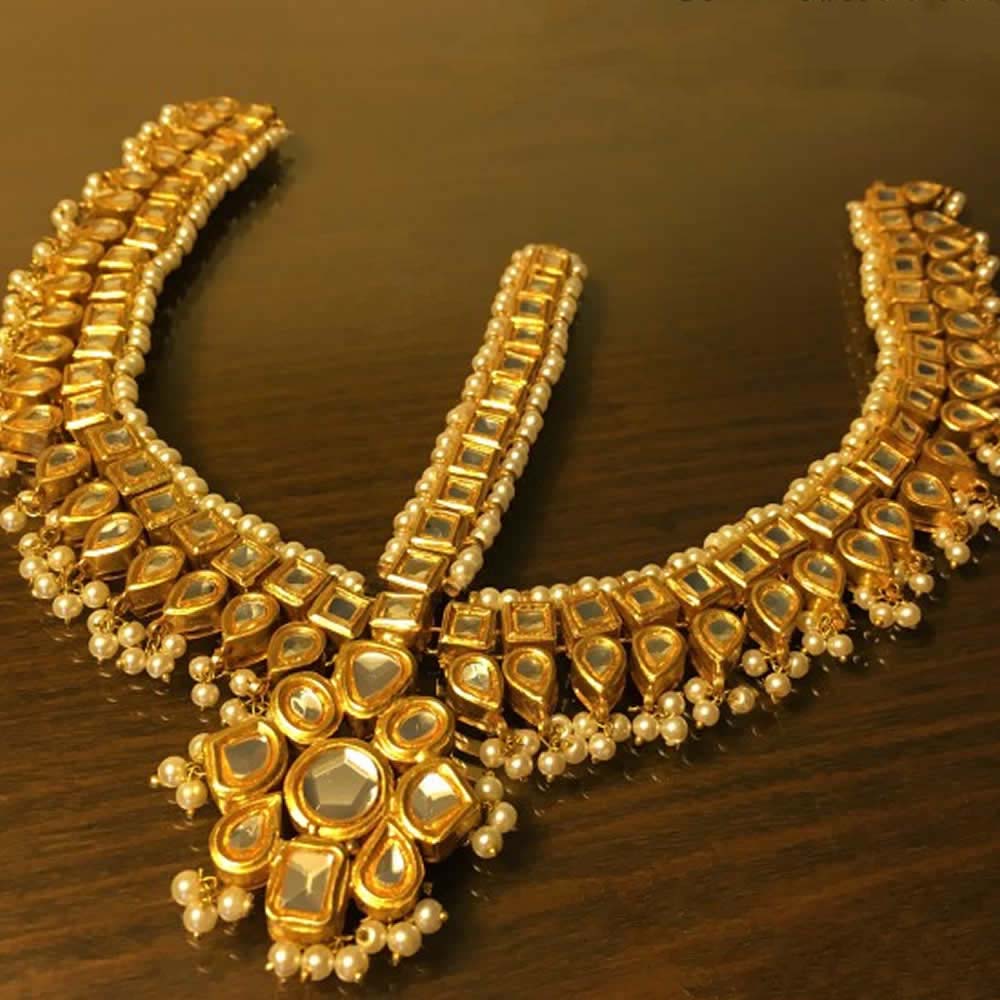 8. One-Sided Bridal Matha Patti Designs

Women always look for something unique to wear. The one-sided style in head jewelry was trendy in the early era. It is a choice for a bride if she does not want to wear massive ornament on both sides of the head. Furthermore, these incredible designs make it easy for the bride to craft unique hairstyles.
It contains a tikka in the center to hold the shape. However, you can decorate the chains with stones and pearls. The multiple side chains form a layered structure and look classy with Barat dress. Do you want to bring a perfect look to yourself? View the image gallery below to get the latest styles.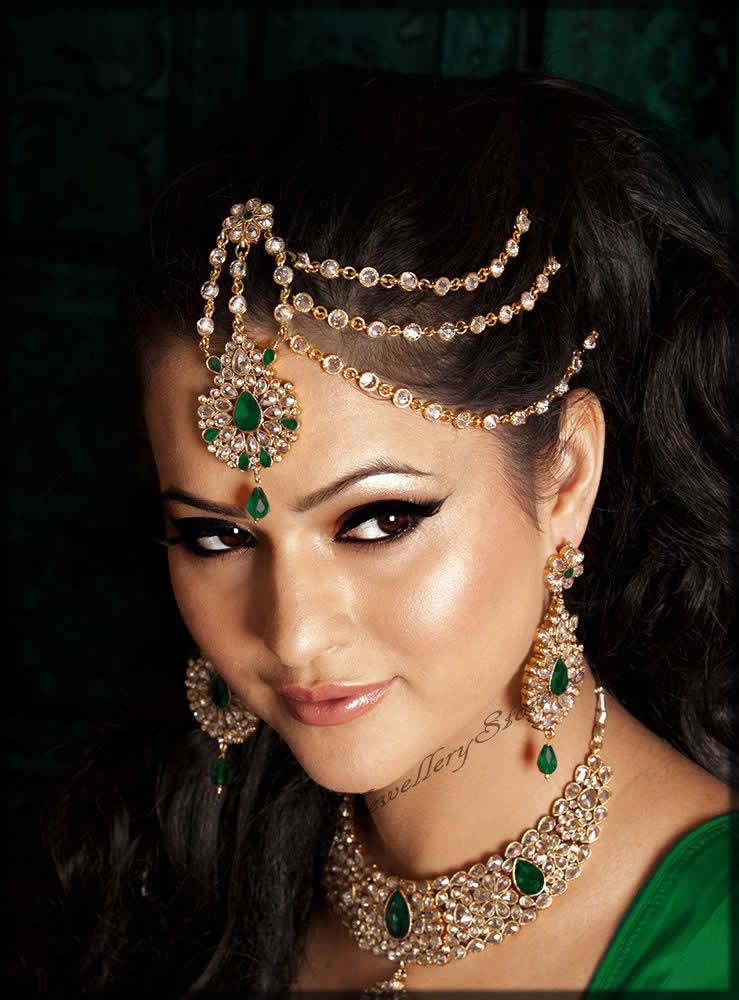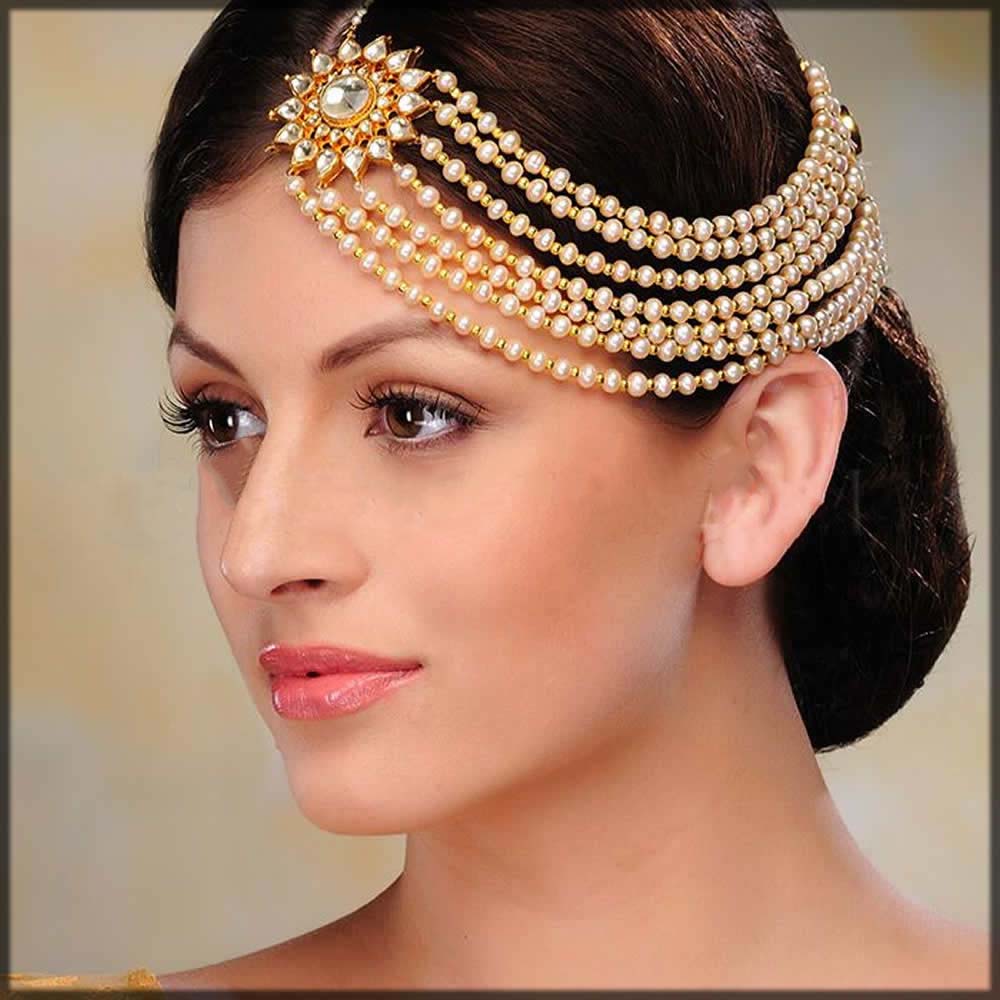 Some Pro Tips You Need to Know While Choosing Bridal Matha Patti

Countless styles come to your mind when you need to decide what and how to wear. Well, we have presented inspirational designs of head jewelry. Here is some advice for you. These include:
Stay confident about whatever you are wearing.

Love the style that you like to wear.

Invest plenty of time in yourself.

Moreover, prefer vibrant and voguish combinations over simple and single tone styles.

Further, finish your looks with statement styles and designs.
Have a look at the following image gallery of trending matha patti designs worn by real brides at their wedding.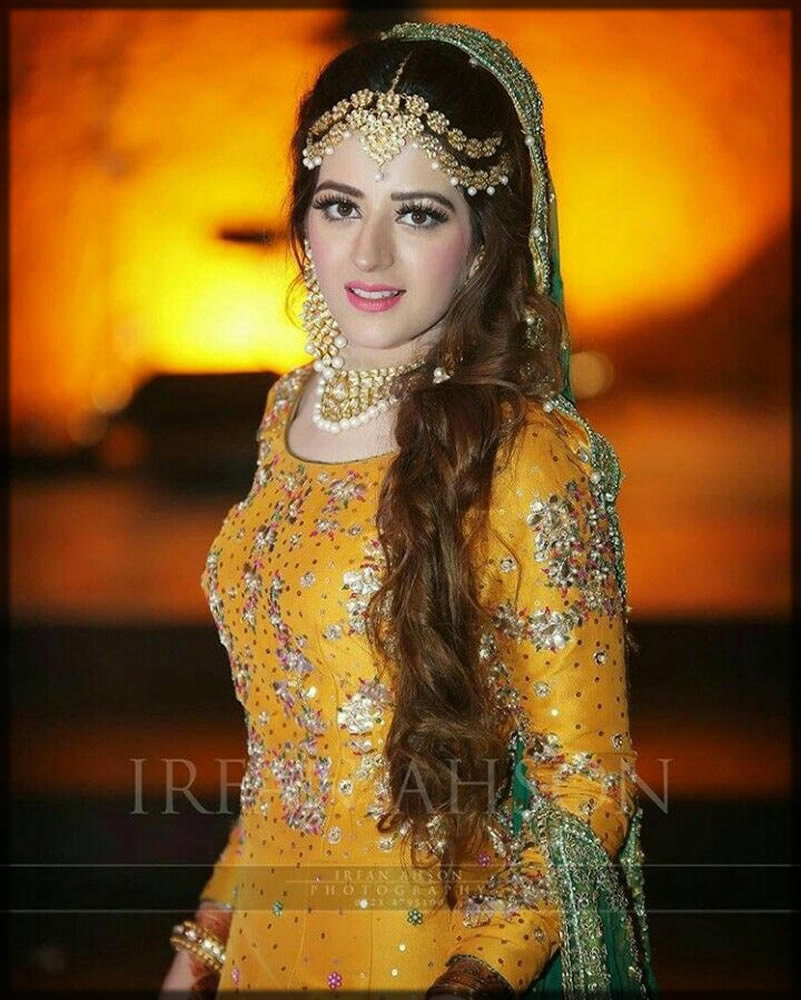 Beautiful Pakistani Celebrities Wearing Bridal Matha Patti
Pakistani girls are critically obsessed with models and actresses. Additionally, social media has provided a platform to reach your favorite models and copy their styles. Fortunately, Pakistan is a country where jewelers and brands sponsor the top-rated actresses for the demonstration of their apparel. Just like clothing, jewelry brands are also hiring celebrities for the publicity and marketing of their products. Therefore, we are presenting you with an extended portfolio showcasing the Pakistani celebrities who are wearing matha Patti.
Please take a while to have a tour of the following image gallery. You will see your favorites actresses and models here. Undoubtedly, the inspirational personalities will impress you enough to go for the delicate product. Plus, you can follow the entire style and makeup technique if you want to be like your favorite actress. The following image gallery incorporates the latest and modest jewelry styles. I hope you will love and appreciate the precarious forehead jewelry. Please give it a thought and good luck for your big day.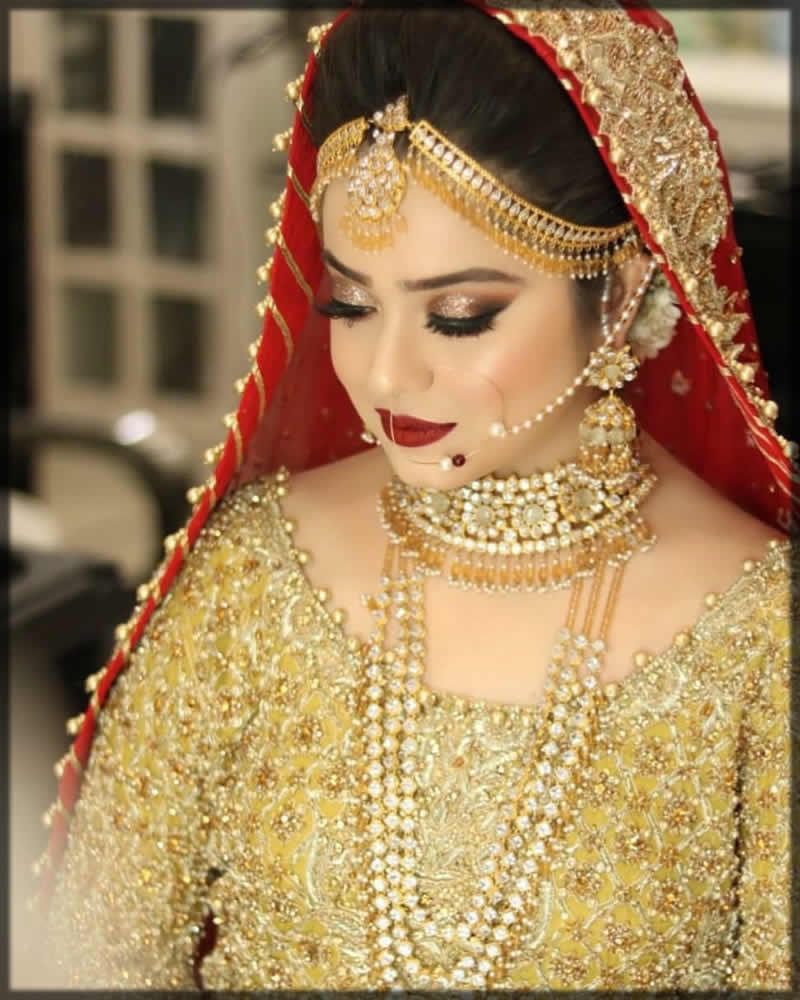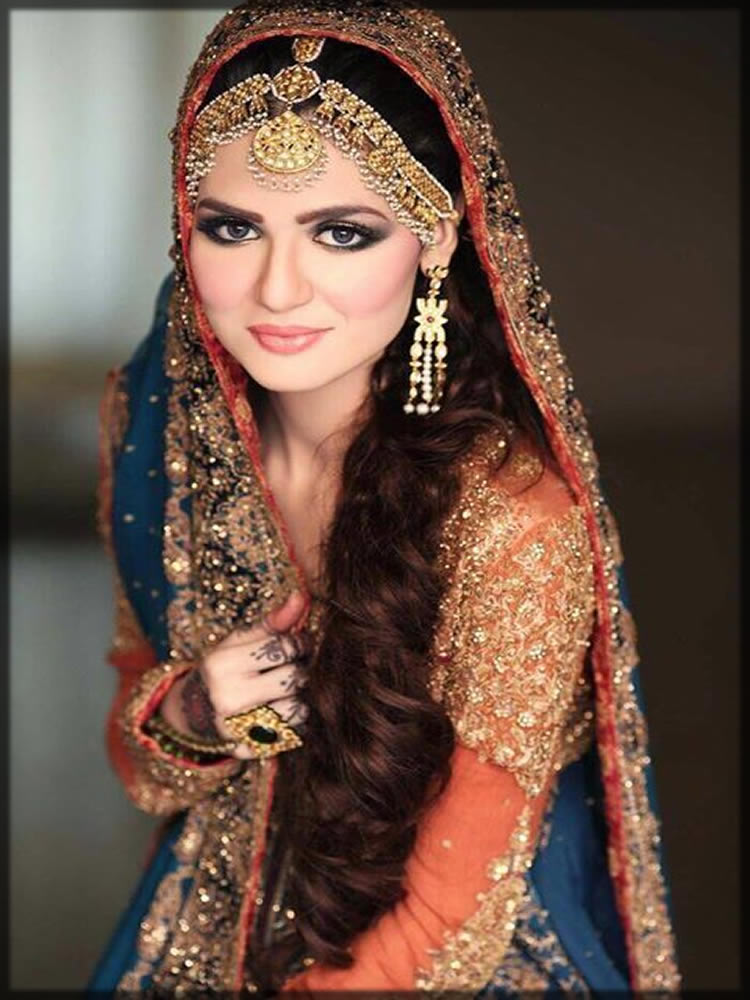 Jewelry is a mandatory part of traditional attire. Therefore, the brides always look for a complete look with all the accessories. Here is a collection of matha Patti designs for you. It covers your head, hence, finishes the entire bridal look. I hope this article will be beneficial in selecting the best choice for yourself.