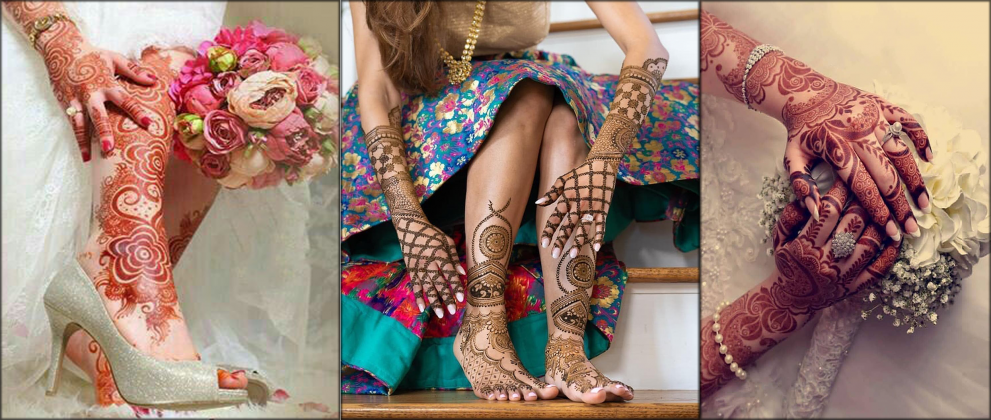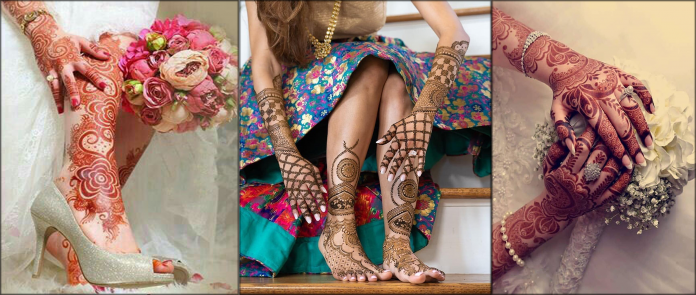 Mehndi is a beautiful art that gets warm acceptance from all over the world. The word mehndi is derived from the Arabic word Henna. It comes from the Henna tree leaves, which are grounded and mixed well together with water, rose water, or olive oil — The Turk people prefer body art with Turkish mehndi designs because it is there culture.
Henna belongs to the Arabic culture and then sub-continent, but now it is equally popular in the western and eastern cultures. However, Turkish traditions are gaining popularity around the globe with passing days. Same as Turkish mehndi designs are well-known among the henna art industry. At the wedding and Eid, the women apply henna on hands and feet. The Turkish designs are very beautiful and pretty. These designs are made up of different patterns like motifs and florals.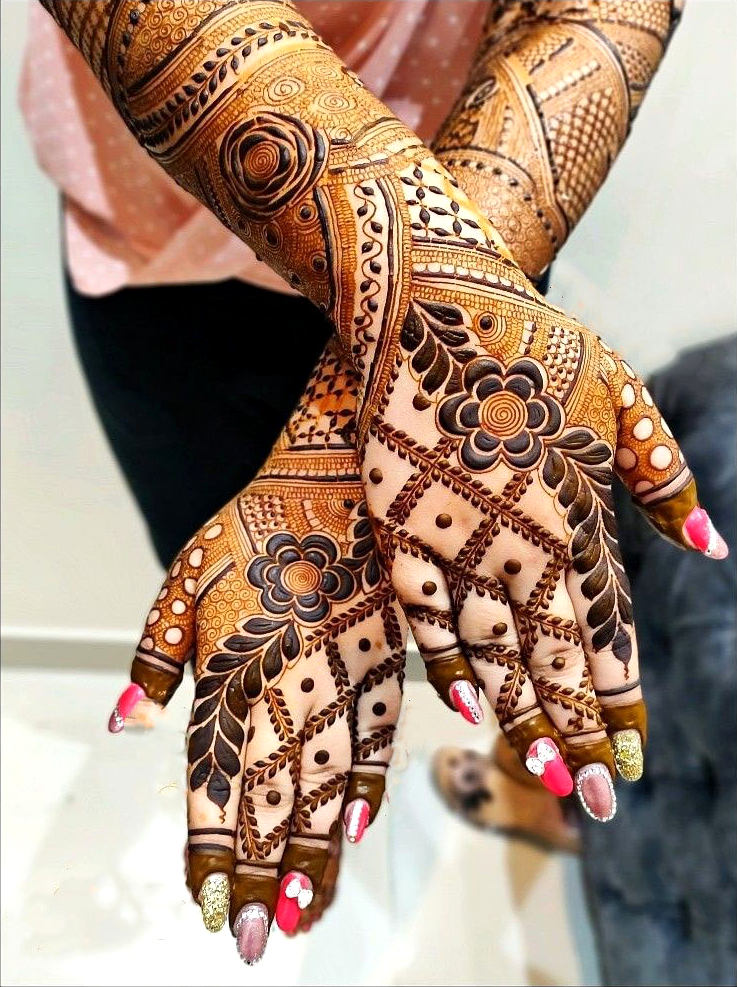 Bridal Turkish Mehndi Designs for Hands and Feet
Turkish mehndi designs are very famous because of its flowers and bales embodied patterns. The ideal henna dye designs are perfect for decorating your hands at weddings and other festivals. If you are praising Turkish art, then enjoy the traditional Henna art of Turks. We have remarkable henna art for the hands and feet mentioned in this article. You can quickly learn how to draw easy mehndi designs for beginners.
Turkish Peacock Mehndi Design for Brides

If you are interested in making peacock Turkish mehndi design, then keep reading this article. The peacock design covers your palm with motif and florals. Delicate and spiral henna designs help you to decorate the peacock pattern. In most of the drawings, the flowers are kept without filling with a simple outline. This is a full hand mehndi design with shading and filling as the prospect of peacock pattern. Fingers are decorated with the feather design of peacock perfectly. This design is best, especially for your cultural events and festivals.
Amazing and Easy Turkish Mehndi Designs
Turkey has maintained its culture all over the world. Ordinary Turkish designs are elementary, attractive, and famous in the world, especially in Asia, as it has cultural values. The easy mehndi pattern is a mixture of curves, liner motifs, and bales. The floral design is applied in a spaced-out manner—the pattern embedded with rings and spirals to enhance your hand's beauty. You can fill up your hands with these types of designs as it is in fashion. These are not time-consuming patterns and easy to apply. You can create beautiful wedding mehndi designs with Turkish art.
Fancy Turkish Henna for Eid Events

Mostly girls do not like massive, complicated henna art such as bridal designs but do want to fill their hands with fancy yet comfortable patterns. Eid is a religious event, and every woman decorates their hands with stunning eid mehndi designs. Elegant mehndi pattern for Eid is the topmost priority of the woman due to its delicate design. Our motive is to provide you with trendy and unique designs.
Fancy henna patterns are can be merged with both Turkey and casual trends. There are many stunning and pretty Henna patterns for feet and hands available. You can easily copy the elegant Eid Hina art and decorate your hands with different ornaments. You can modify these patterns according to your requirements and wish.
Mehndi Designs that Only Covers Fingers with Delicate Strokes

Finger Mehndi Designs are very modest and prominent. Many girls prefer finger only design because it is not time-consuming and easy to carry. Fine detailing is added on the fingers with fillings and parallel lines to create a dainty design. No other pattern is added on the hand except on fingers in this kind of mehndi.
Bridal Turkish Mehndi Designs for Feet
Henna plays an essential part in the girl's preparation for events. They want to decorate their feet and hands nicely. Girls feel that their activities are not complete without mehndi art. Everyone prefers a different art form because they want to appear unique and different from their mehndi art.
Other girls mostly decorate their hands, but the bride and bridesmaids are not complete without mehndi on feet. Bride tries to be the center of everyone's attraction. Girls and the bride spent a lot of time browsing on the internet for the best design and the charges professional mehndi artist's offer. Scroll down and have a glance at some of the amazing bridal Moroccan style mehndi designs for feet.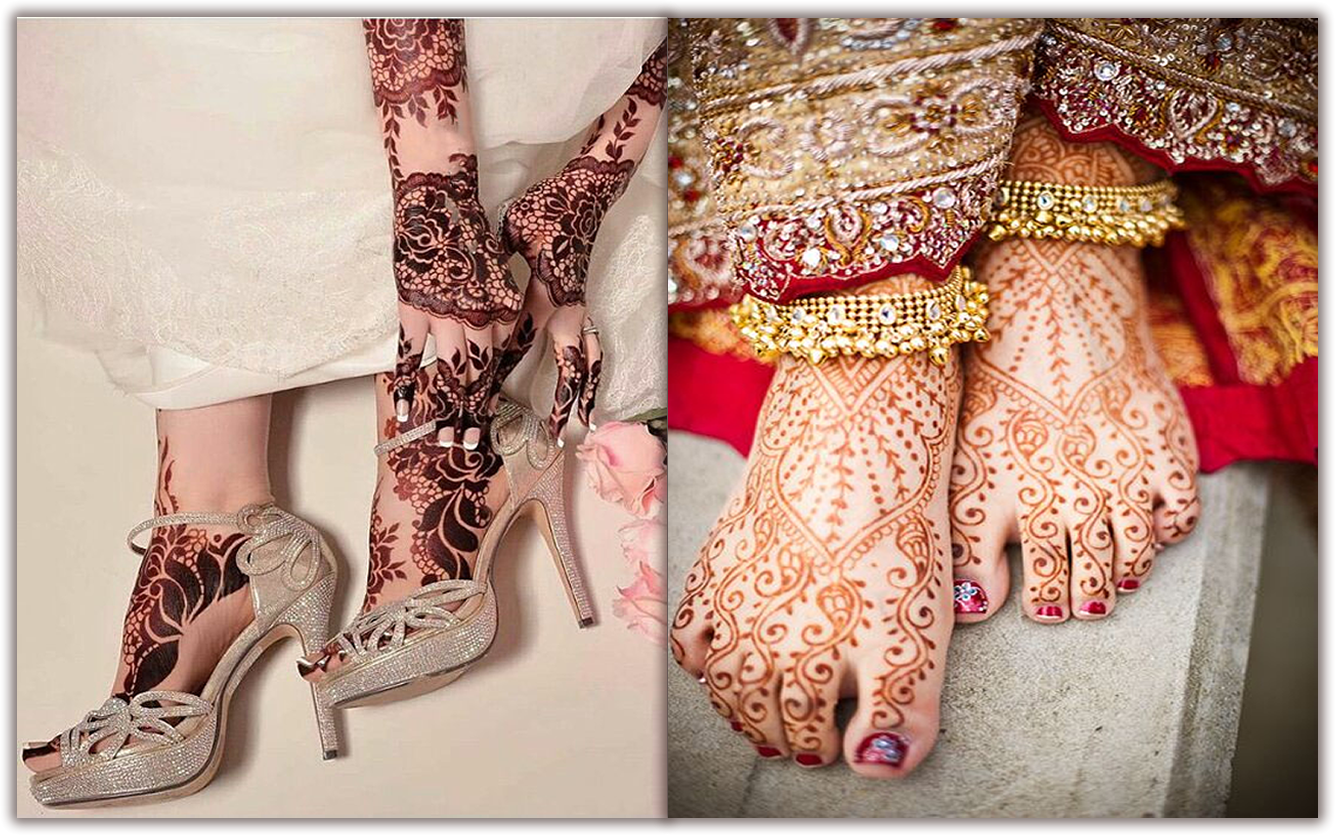 Turkish Feet Henna Art in India
The Indian woman use mehndi on different occasions such as Vivah, Shadi, Tilak, Sangeet, Holi, Karwachot, etc. Indian brides decorate their feet and half of the legs. They like heavy mehndi on their hands and feet. Turkish mehndi as Indian bridal mehndi designs are the topmost priority among women.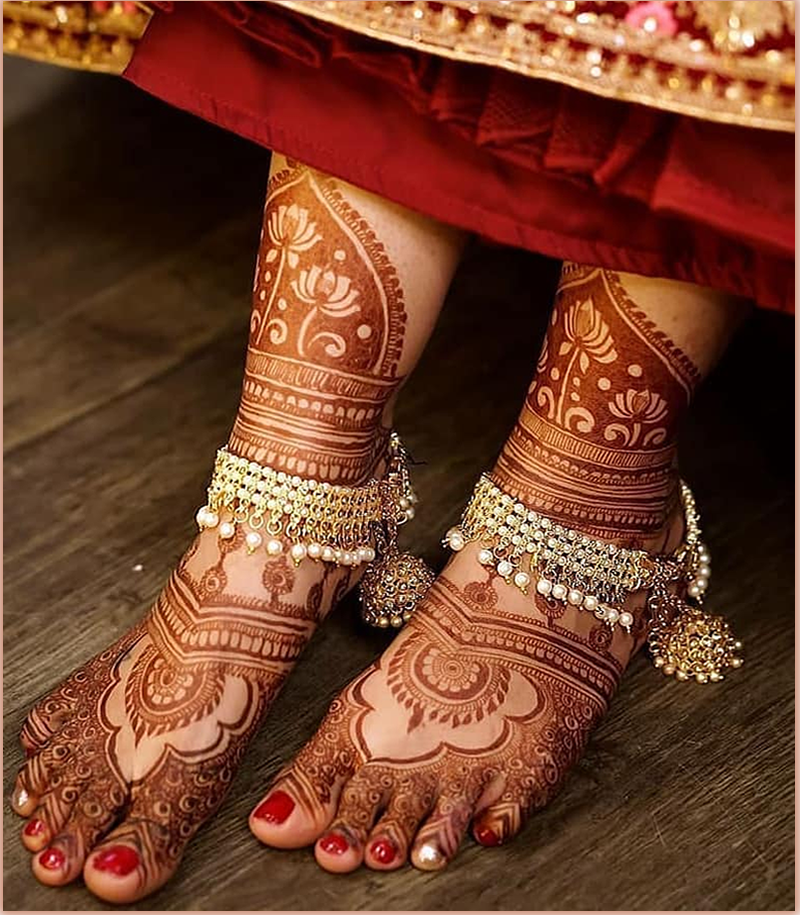 Turkish Feet Henna Art in Pakistan and Bangladesh
Pakistani and Bangali women use mehndi on the religious event. Little girls and women of every age group prefer to decorate their hands as the prospect of eid celebration. Brides and bridesmaids use mehndi on engagement, Mayun, mehndi, and other wedding events. Turkish mehndi patterns are the most trendy designs in Asia. Brides like these designs because of its spiral and floral layouts on beautiful feet. Bangladeshi mehndi designs appear more breathtaking when merged with Turkish mehndi.
Simple But Pretty Kids Henna Art Your Child Will Love To Apply

Hina art is just not loved by girls and women. Children also prefer more Hina art instead of pen art because it stays for an extended period. Mehndi is harmless and natural for the kids rather than a chemical like the ink of the pen. Select simple and easy designs for the kid's hand decoration. In Kid's especially girls do not want to miss the chance of applying Hina on the Palms, fingers, and feet. We have some easy ideas for the kid's hand decoration. Let us take a glimpse of kid's mehndi designs.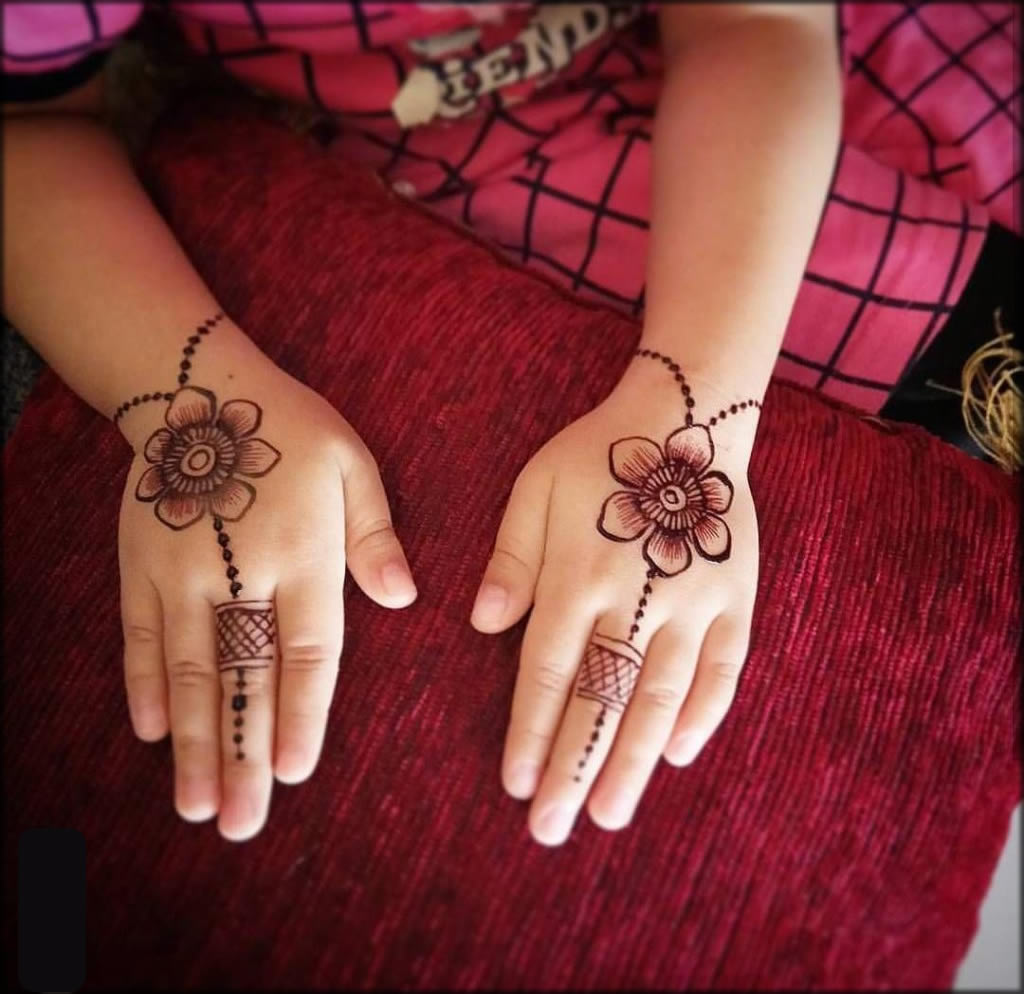 Different Objects Drawn In Kid Mehndi

Mehndi designs become more simple and easy with every passing year. We have simple Hina art for enhancing the small hand's beauty. We need a flower with petals in the middle of the palm or the backside of the hand. The adult can fill the circle of flower and triangle shapes like a ring. Same as Kids are soft-hearted, then why not start the Hina art with heart pattern. You can add motifs on the heart pattern to make it more beautiful and delicate.
Simple Floral Henna Art for Kids
Flowers with floral simple henna art is best for your kids. It looks fresh and cute on the baby's hands. You can prefer a central floral design with doted fingers. Simple doted and rolling fingers look decent yet sweet.
Mandalas and Smiley Faces for Kids Hands
That is a natural, simple design, especially for kids. This art is known as traditional art, so it is quite the right choice for the kids. Smiley circles in the center of palm and smiley face on the fingers, usually look very cute. It is a light pattern for the kids. This art for the kids is mostly elegant and straightforward. Full hand art is not suitable for tiny hands.
Women appreciate pretty henna on their hands and feet. There are various kinds of designs in the fashion industry, such as simple, Arabic, Indian, cultural, and many more. However, girls are very much interested in Turkish Mehndi designs. It is a much-demanded art nowadays because of its delicacy and feminine vibes.