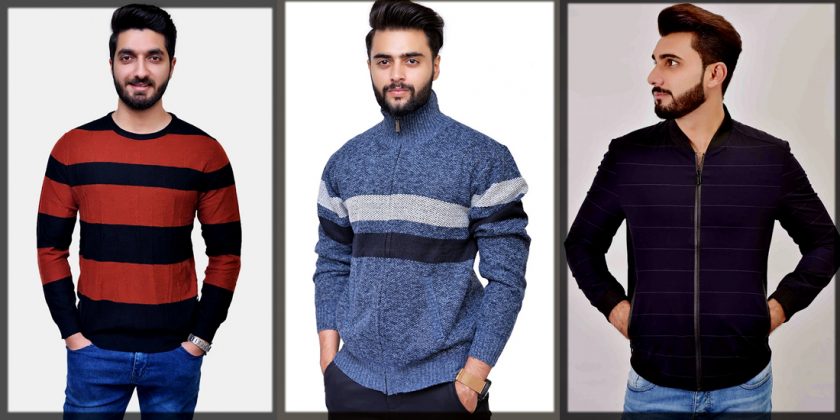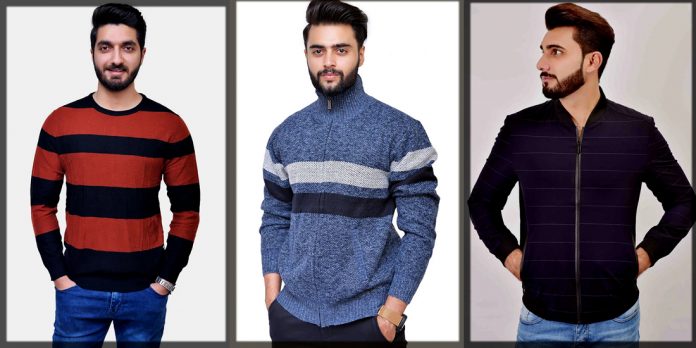 This notable brand introduces traditional eastern and western wear for men. It offers seasonal attires for the young boys and men. Have a look at the best and latest Saeed Ajmal winter collection that has recently launched with the most amazing shades and designs.
From casual to formal wear, it has everything for updating features. Further, it has the newest style in western and eastern clothes for men. It offers modern and chic attires for the men. By wearing their stylish attires, men can additionally look more handsome and dashing.
Saeed Ajmal is the Pakistani cricketer who started its clothing brand a few years back. With endless hard work and effort, it has become the most favorite brand among men. It also offers seasonal sales on the entire stock. Therefore everyone can easily buy the Saeed Ajmal attires and make all of his looks stunning and attractive.
Saeed Ajmal Winter Arrivals for Men – Top Designer Collection

As the winter is advancing, several men's clothing brands have introduced their winter collection with new and advanced styles. Saeed Ajmal is likewise the most famous Pakistan brand that each season brings the most fascinating and appealing collection for its clients.
I hope that you will enjoy the latest winter collection by Saeed Ajmal. It is the only brand that offers both eastern and western outfits. Hence on every occasion, you can get ready with the Saeed Ajmal. The most recent catalog of the Saed Ajmal consists of the most impressive shades that will help you to make all of your looks striking. J. men's winter collection also has won the hearts of the people with their latest variety.
Classy Men Eastern Assemblage
The shalwar kameez and kurta are the traditional outfits that every man wishes to wear. Therefore all notable brands of Pakistan must include some eastern attires in their seasonal collection. You will get the most vibrant and vivid shades in the shalwar kameez and kurta style in the Saeed Ajmal store. Plus, Shalwar kameez also helps to feel relaxed and comfy.
Look at the Edenrobe shalwar kameez that also offers the most striking shades and designs. All you need is to combine your traditional outfit with conventional footwear to represent your cultural heritage.
Attractive Winter Shalwar Kameez

The winter shalwar kameez bySA is made with the khaddar and winter cotton that will help to keep your body warm during the cold days of winter. You will get a wide variety of shalwar kameez in its latest winter catalog. Plus, check the Gul Ahmed shalwar kameez collection.
Kurta is the most splendid design that will add extra attractiveness to your winter aspect and give you a stylish look. You can combine your stunning kurta with your pajama or shalwar as you like. Amir Adnan kurta collection is also awe-inspiring that you can wear at your casual or formal event for a majestic and noteworthy look.
Saeed Ajmal Western Winter Collection for Men

Nowadays, most young generations prefer to wear western clothes because it gives them a stylish and classy look. The following western dresses are best for the cocktail or bachelor party for making your look more chic and stylish. In western wear, you get the following categories:
Stylish Western Wear Variety
| | | |
| --- | --- | --- |
| Sweatshirts | Sweaters | Jackets |
| Jeans | Cotton pants | Shirts |
| Formal shirts | Hoodies | Men's Jersey |
1- Captivating Shirts Collection
In western collection, the shirt is the most alluring style. You just need to wear it for updating your look. Look at the below-displayed winter sweatshirts, polo shirts, and shirts with the most splendid designs that are enough to get the contemporary look.
Check out the following two polo collar shirts. You can combine these shirts with your casual jeans or trouser for a unique look. You can also wear these polo collar shirt with the denim jacket for an awe-inspiring appearance.
Dazzling Sweatshirts for Men
Sweatshirts are the most stylish shirt style that also keeps you warm. These shirts are made with a soft and reliable texture. Pair your skinny fitted jeans with these sweatshirts and get a fantastic and outstanding look.
The first one has black and white stripes over it. The second one is the classy combination of red and black. The stripes also make you look smart and dashing. You may also combine your striking pant shirt with the Edenrobe men's waistcoat to get the handsome gaze at any wedding event.
For office wear, you always need a classy shirt that completes your formal look. Below are the most dazzling winter shirts that will help to make you look more handsome and formal. Cambridge shirts and pants are also a good choice to wear in your casual routine.
2- Fascinating Bottom Catalog
You necessity the winter bottom for adding appeal to your winter attires. These comfy winter bottoms are available at an affordable price. You can combine these bottoms with your dazzling shirt or sweatshirt for a striking look.
Saeed Ajmal Winter Jeans Collection
Always try to pick the up-to-date and engaging jeans for making your look more impressive. Jeans pants for men are accessible in a wide assortment of hues and styles. This brand has a good variety of jeans that will make you handsome and cool.
Alluring Cotton Pants for Men
Cotton pant is the primary goal of everyone. The two side pockets make it more relaxed and jazzier. Check out the cotton pants below and combine them with your casual or formal shirts for the dashing look. Plus, pair them with the noteworthy winter footwear.
3- Incredible Outwears Collection
See the outerwear collection by Ajmal that will add more shine to your look. Are you going to the cocktail party? At that point, you need classy outer wear that will make you look attractive and dazzling. Pick any style of outwear and get an incredible look.
Splendid Parachute Jacket
Welcome the cold weather with the parachute jacket. This stylish jacket will undoubtedly normalize your look. Raw materials like kevlar and nylon fabrics are used in the preparation of parachute jackets. These stunning waterproof jackets are best for getting the warm and slaying look.
The leather jacket is in-demand these days that also helps to standardize your winter look. It also helps to keep your body warm and comfortable. The first is the dark chocolate jacket that you can pair with the dark tinted pants for a dashing look. While the second one is the brown leather jacket, which you can pair with any shaded denim for an impressive look.
Warm Hoodies and Long Coats

This winter, get ready with the hoodie or long coat for your cocktail party and grab others' attention. The hoodies and long coats are the most dazzling designs that will help to make all of your looks gaudier and fascinating.
Stylish Sweaters and Jersey for Boys
Some people still like to wear the jersey and sweaters. Because they are prepared with a soft and comfortable texture that keeps you warm. Also, they are best to wear as the casual wear for men. You get the excellent variety of the jersey and sweaters in the latest SA collection to help you get the appealing look.
Saeed Ajmal's winter collection is offering chic and stunning attires for the men this season. All these clothing styles of the winter outfits will encourage you to get a handsome look. So, go and grab your favorite article from their store for a captivating look. All of these designs are so classy and updated.