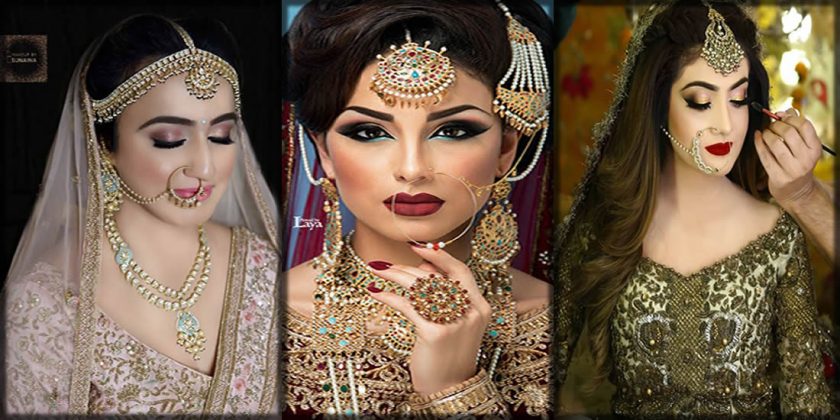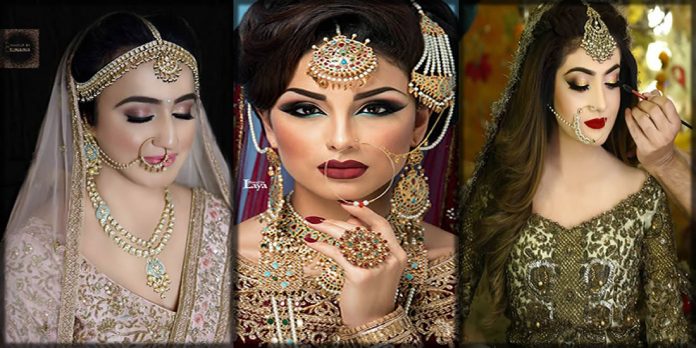 Nowadays, every upcoming bride looks for complementary jewelry to bring a perfect look. For the sake of enhanced beauty, women prefer to wear nose rings. These rings make you look traditional on your big day. Here is a variety of bridal nose ring styles for you.
Wearing exquisite jewelry adds elegance and charm to your personality. Also, it draws more attention to you. Do you want to have an adorable look at your wedding day? Try the versatile rings for the nose according to your face shape.
There is a wide variety of nose jewelry. However, a complete bridal look comes with a beautiful Nath style. So, to bring a royal look as a bride, check the following collection. Prefer to choose a Nath that precisely suits your face.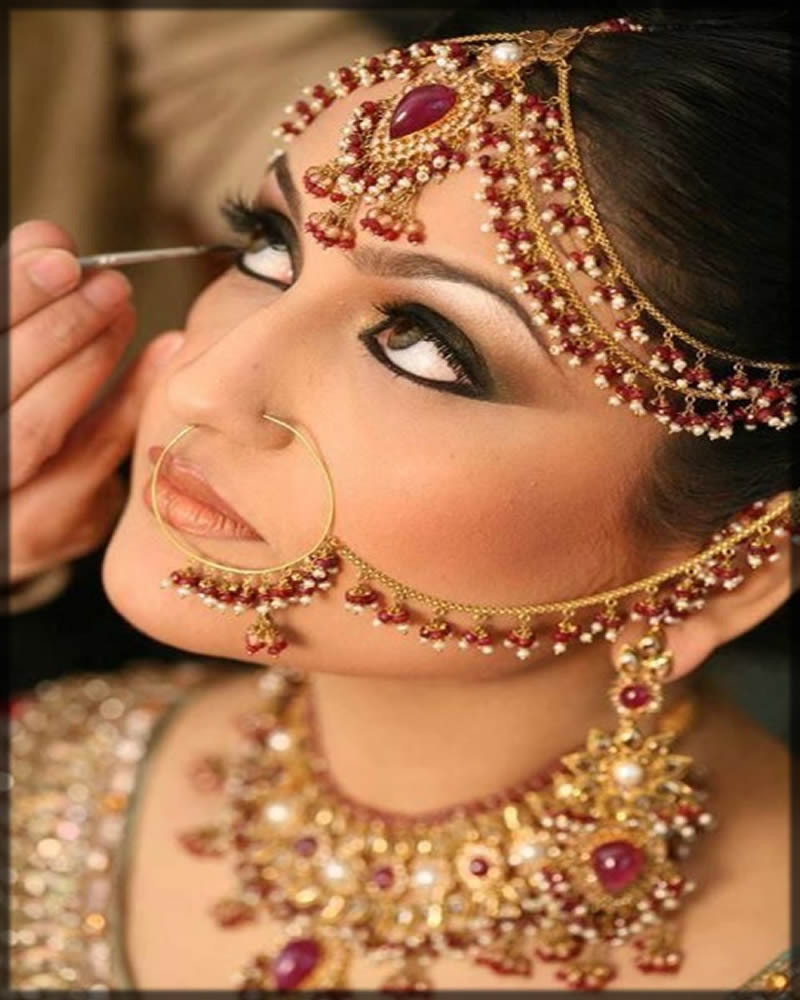 Trendy Designs of Nose Ring for Wedding Brides



Nose piercing has become a popular trend in Asian countries. Even the school and college going girls love to wear a small ring for elegance. Women always wonder about the type of nose piercing. There are multiple trends of piercing.
Further, there are a variety of styles for bridal jewelry. Some are in the metal chain or round shape. Well, some are beautifully decorated with beads and pearls. You have to choose a style that is exactly according to your face shape.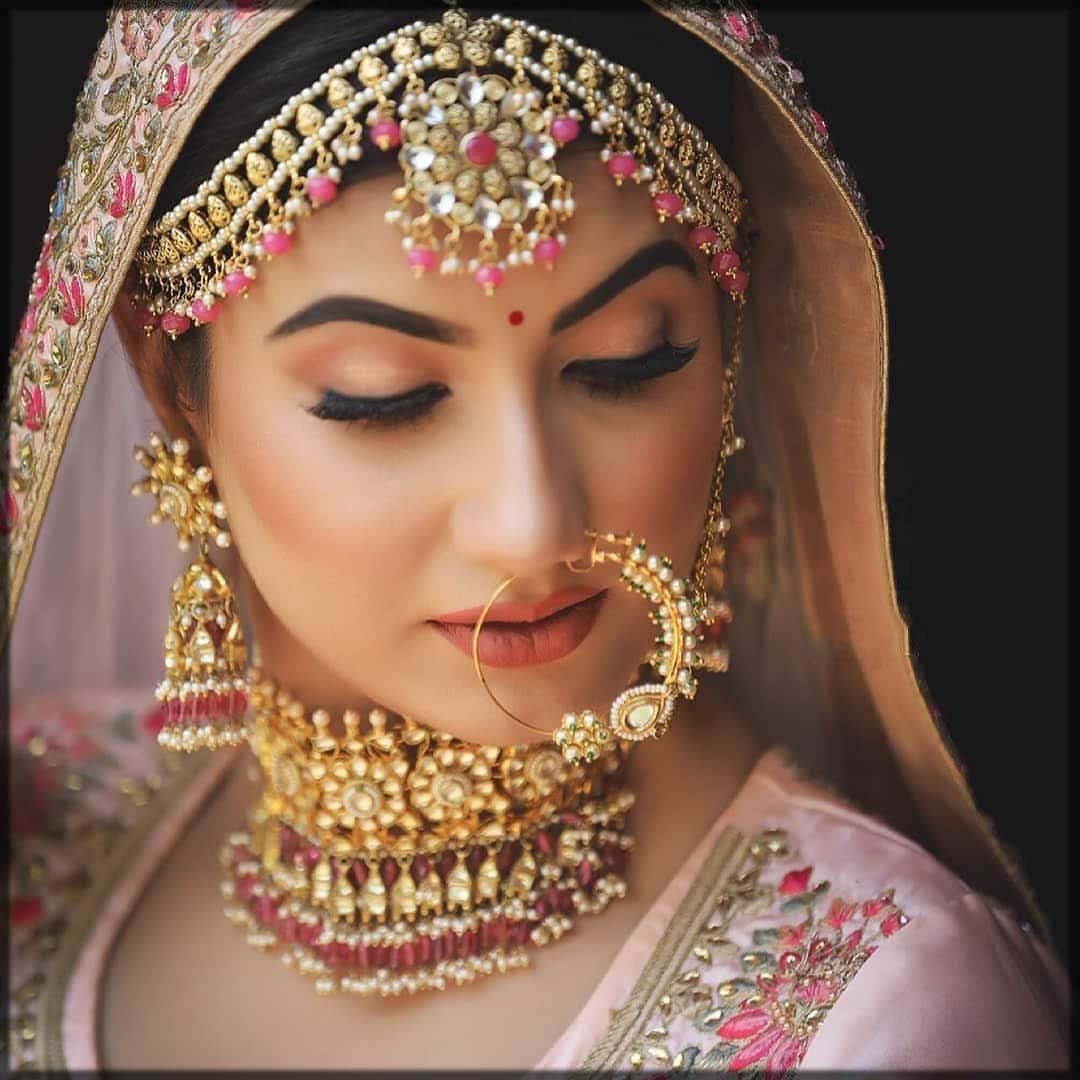 Moreover, Asian women consider themselves incomplete without jewelry. Earrings, bracelets, bangles, and anklets are equally popular among them. There is an immense variety of studs and nose jewelry that inspires the girls to have them. The following are the versatile styles of Naths for you. These are:
Simple Nath.

Rounded rings for the nose.

Multi-layered style.

Oversized Nath.

Crescent moon style.

Ring without a chain.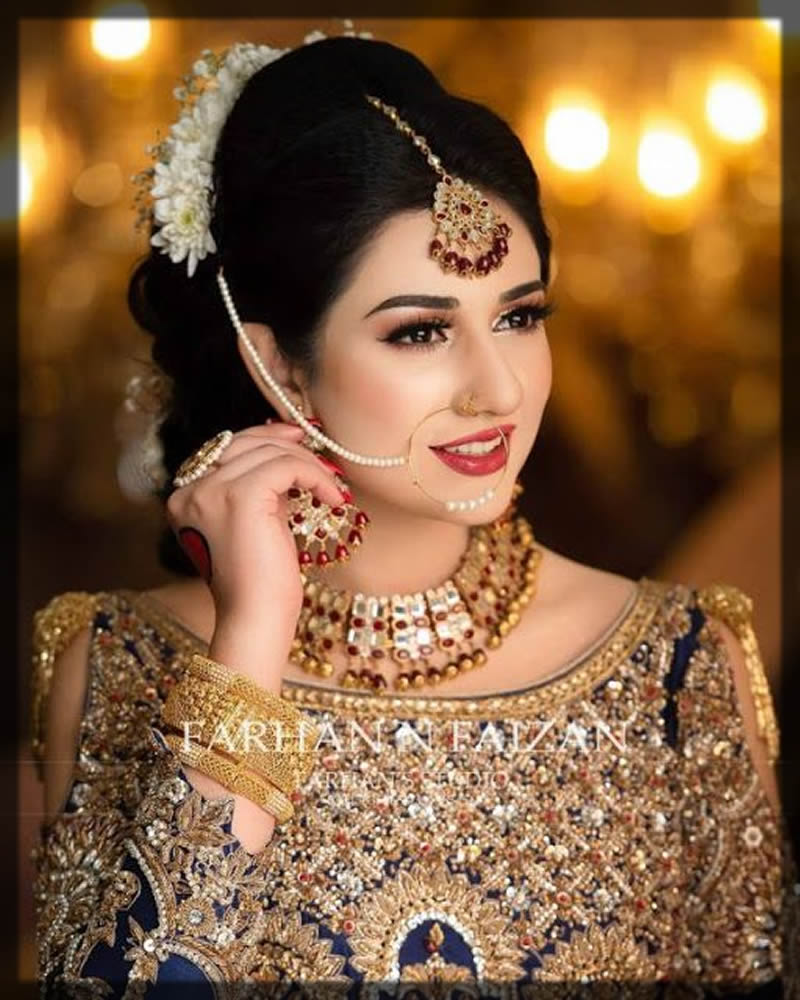 Some Common Types of Nose Piercing
For a statement style, women look for a variety of designs that appeal to their character. Usually, they prefer simple piercing for an enhanced look. However, various techniques are a part of this culture. The most common piercing types are:
High nostril.

Septum.

Vertical tip.

Nasallang.

Septril.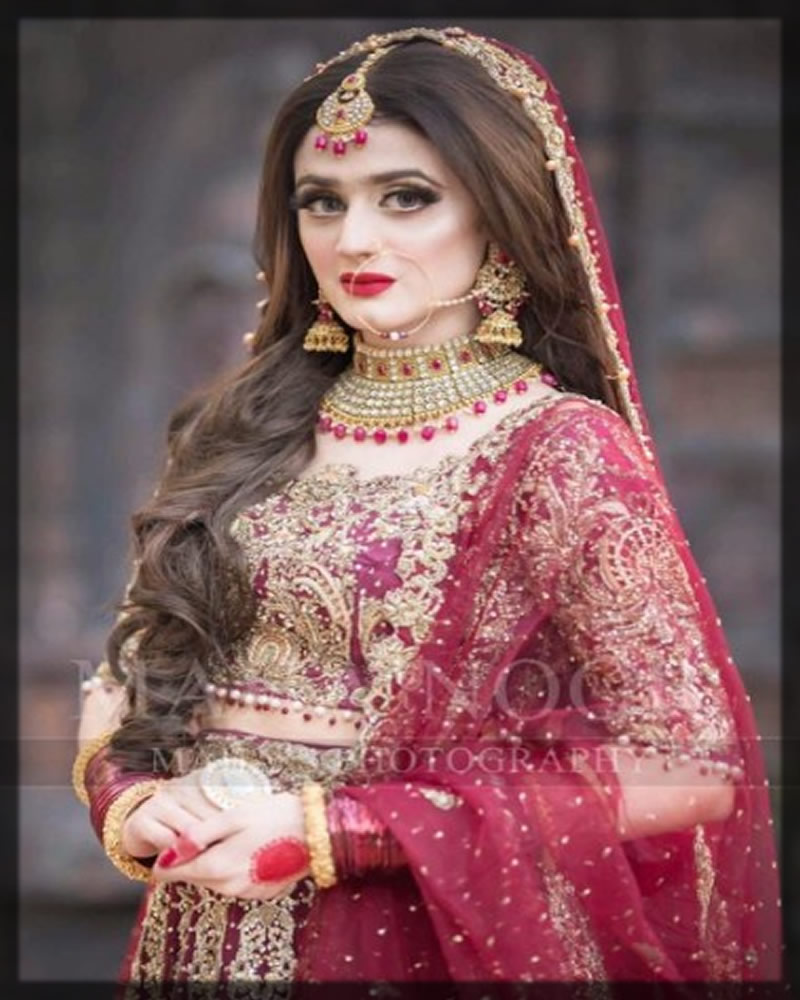 Simple and Elegant Nath Styles
Women want to wear simple yet delicate jewelry. Also, they believe that simplicity brings the ultimate sophistication to the bride. Therefore, they prefer to have elegant designs in the overall jewelry to create mesmerizing looks.
Do you want to bring the overall bling to your bridal look? If so, then go for the simple Nath styles. It will add a sparkle to your entire face. Also, the flickery appearance will enhance the beauty of the bride and her bridal dress. There is a variety of bridal gowns for you. Let's have a look at the simple nose rings below.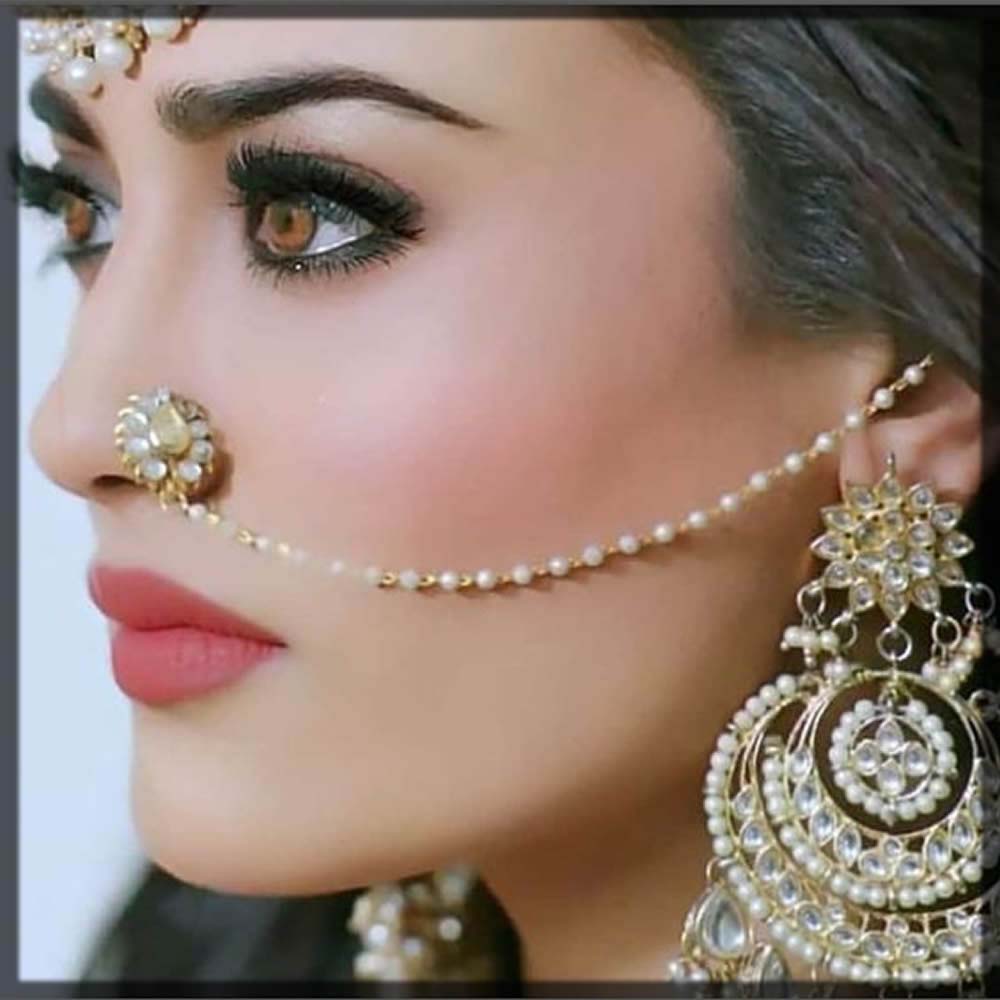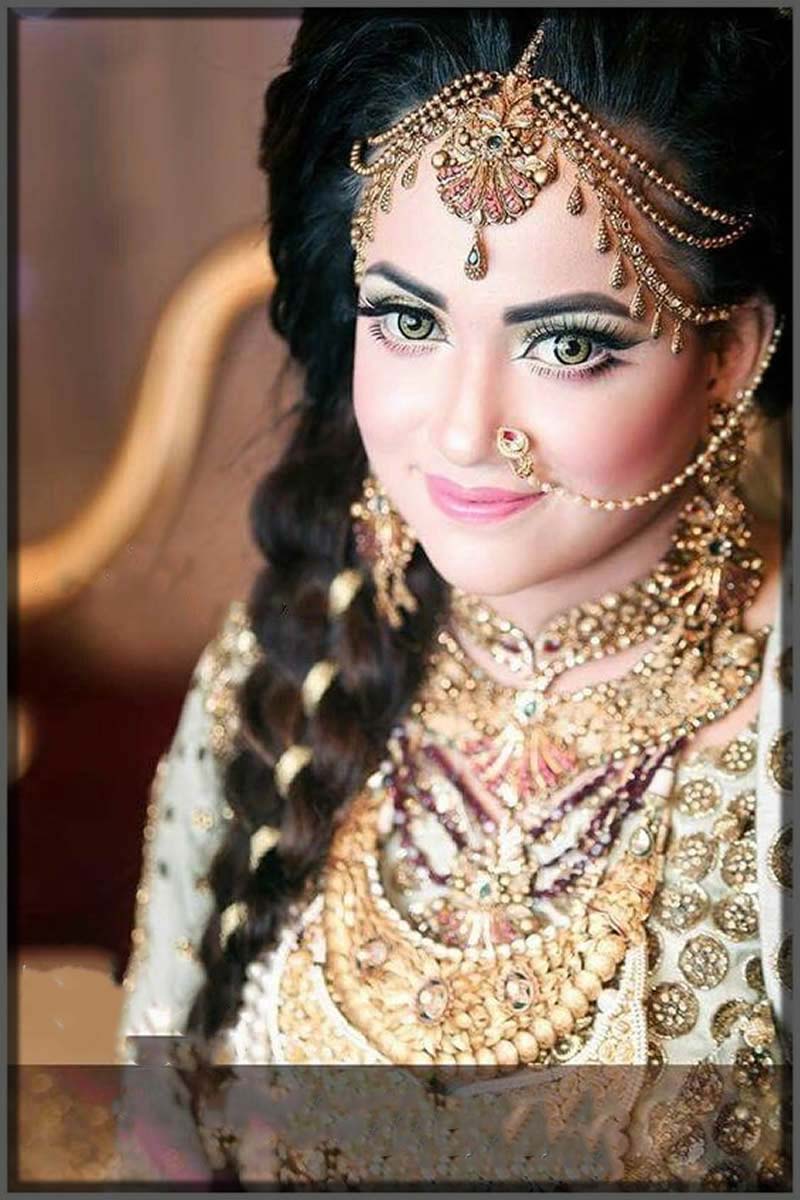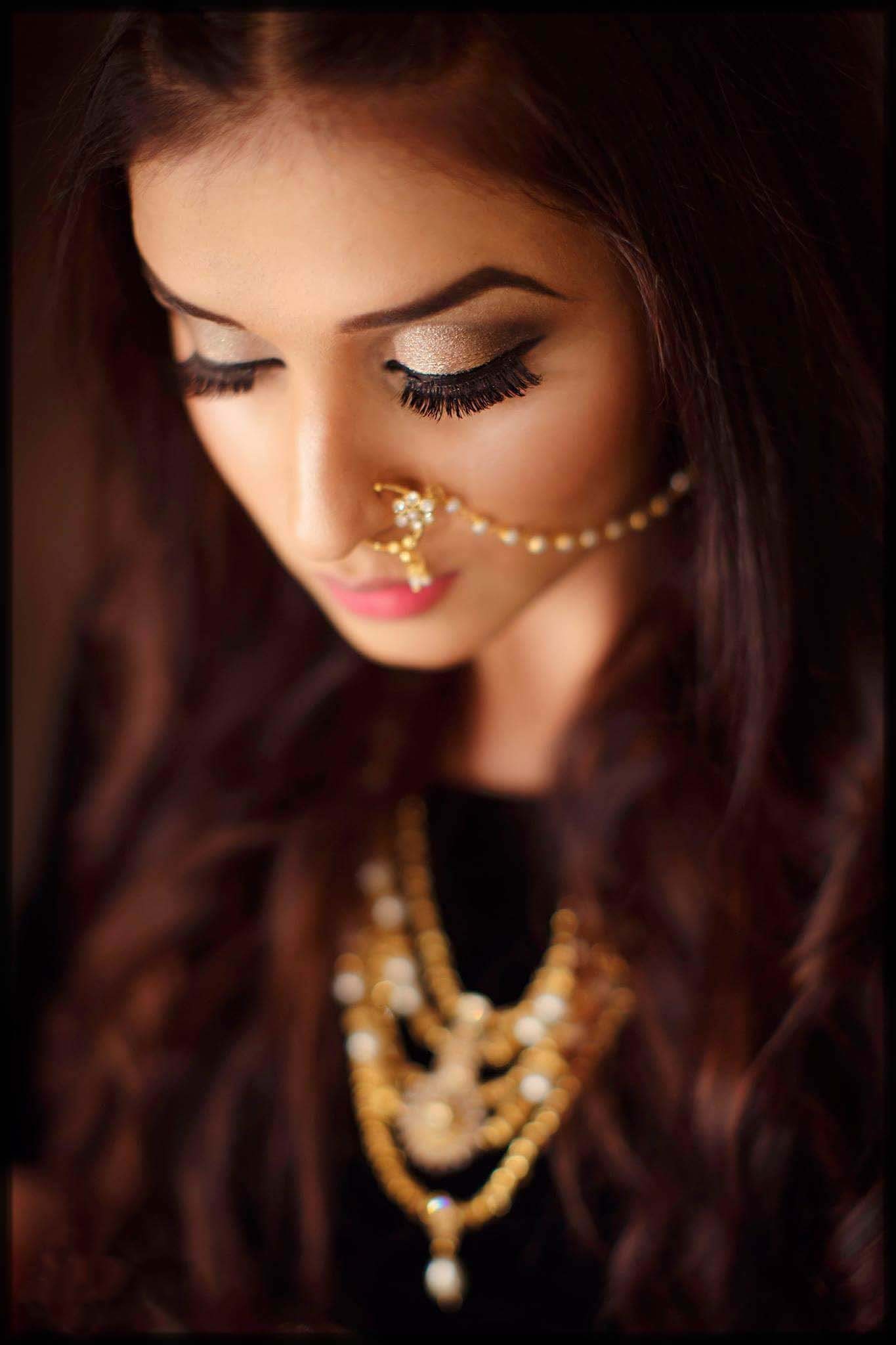 Alluring Bridal Rounded Nose Ring Styles
If you want to enhance your bridal look with elegance, then rounded styles are a perfect choice. They were trendy in the old era as well. However, women still follow the ancient fashion trends for nostalgic looks. They look more elegant and classy by doing that.
Something new will make your look stunning. So, make your wedding day more beautiful by pairing staggering nose jewelry with your bridal dress. The use of the nose rings is more familiar with the barat dresses. Check the image gallery below for rounded Nath's.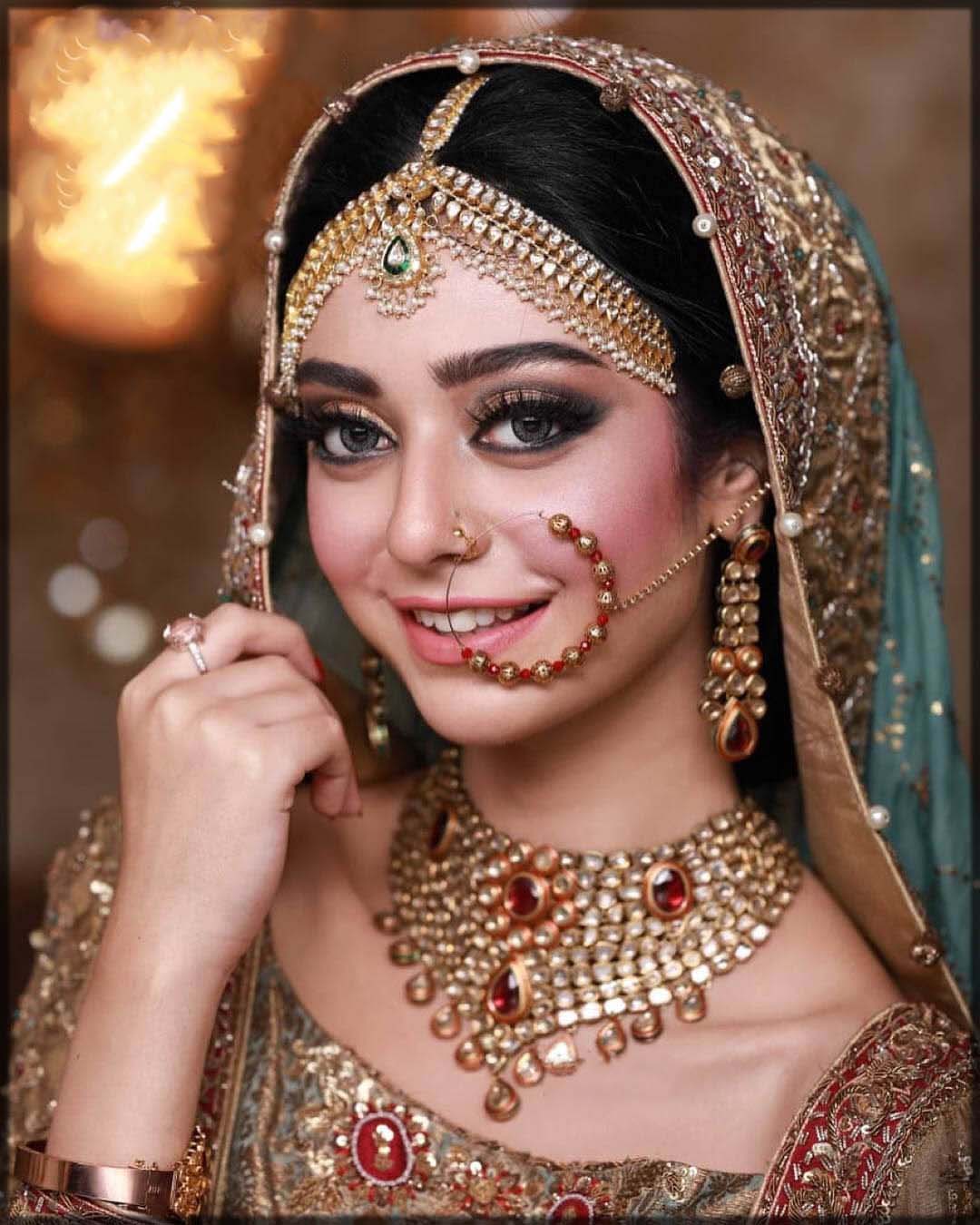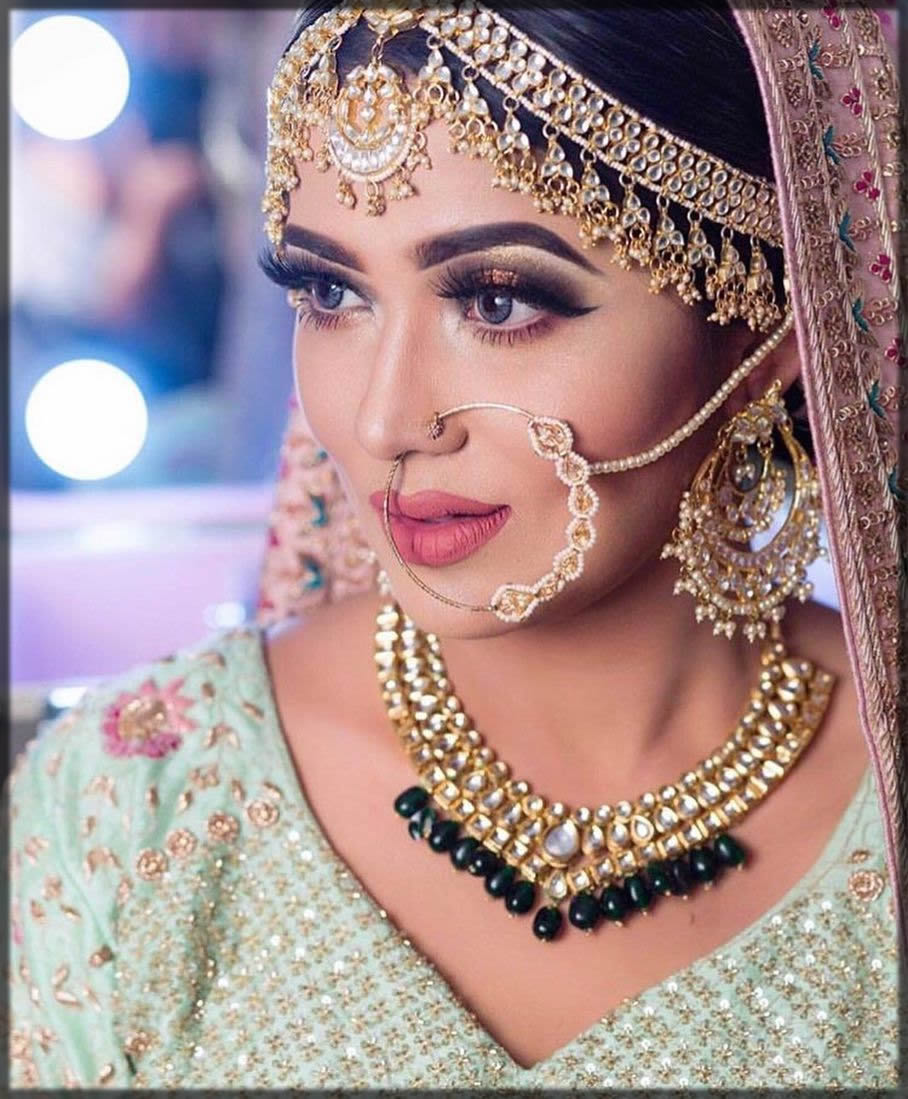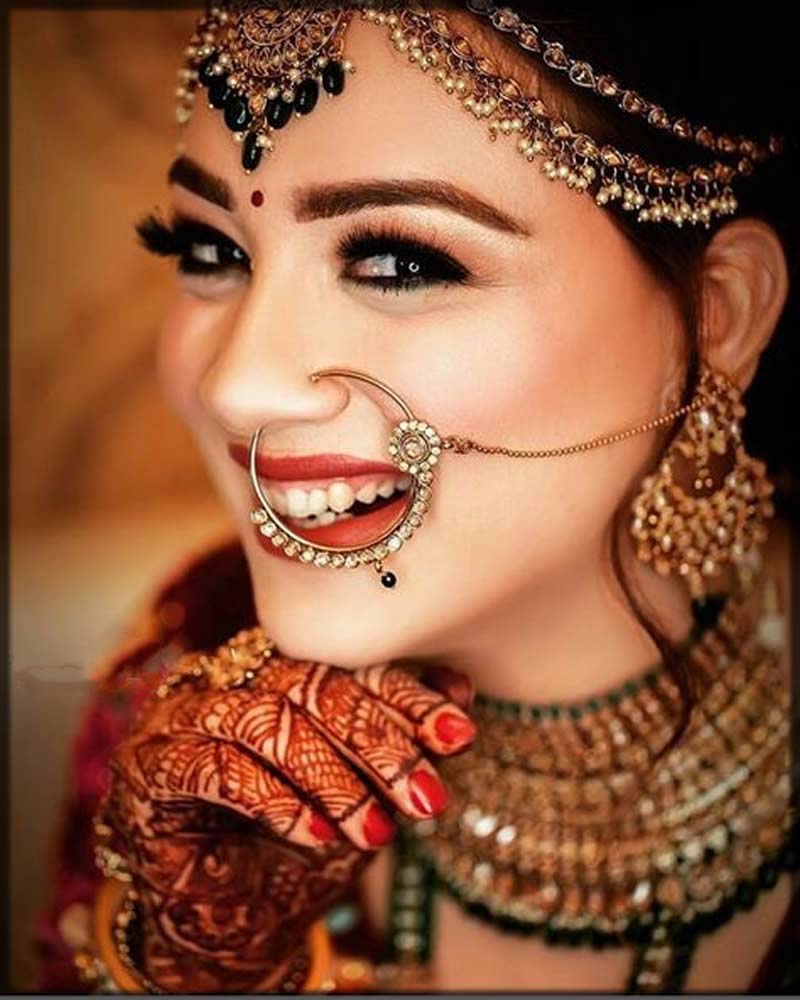 Multi-Layered Nath for Brides
Nowadays, multiple layered nose rings are in fashion. Some of them are beautifully decorated with gold work. Well, these are perfect for all the brides. Wearing such intricate jewelry adds glamour to the entire bridal look. Such styles are common in Indian culture. Women who want to follow the Indian culture should also follow the Indian bridal makeup.
Further, they are inspired by Indian styles. These layered structures look very elegant. Let's pair a beautiful piece of jewelry to enhance the beauty of the bride. Have a look at the following intricate styles of layered nose rings. Well, choose the one that suits your face shape.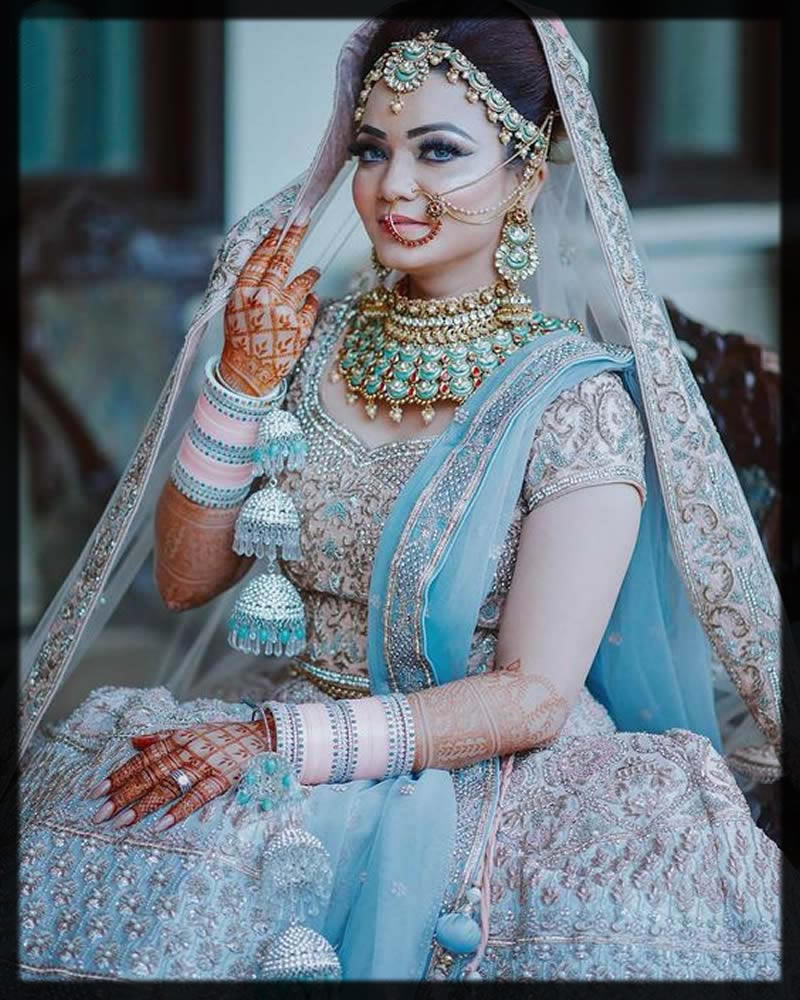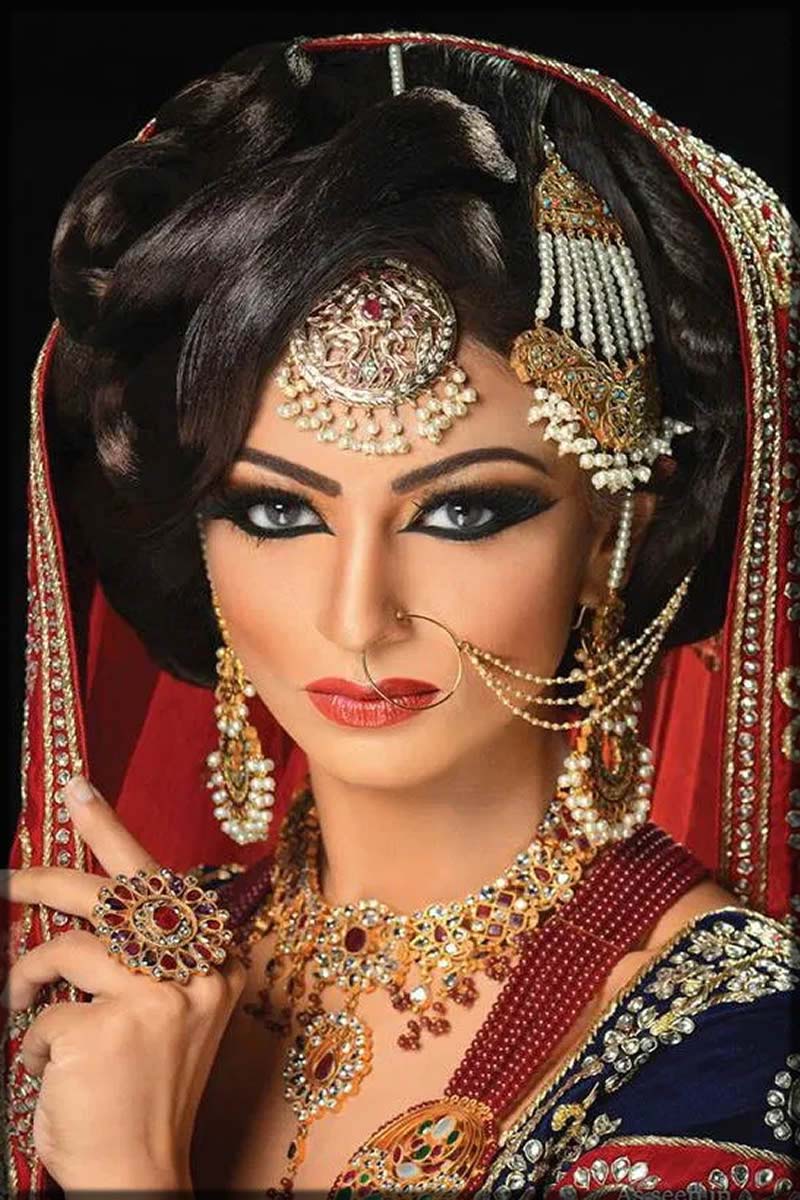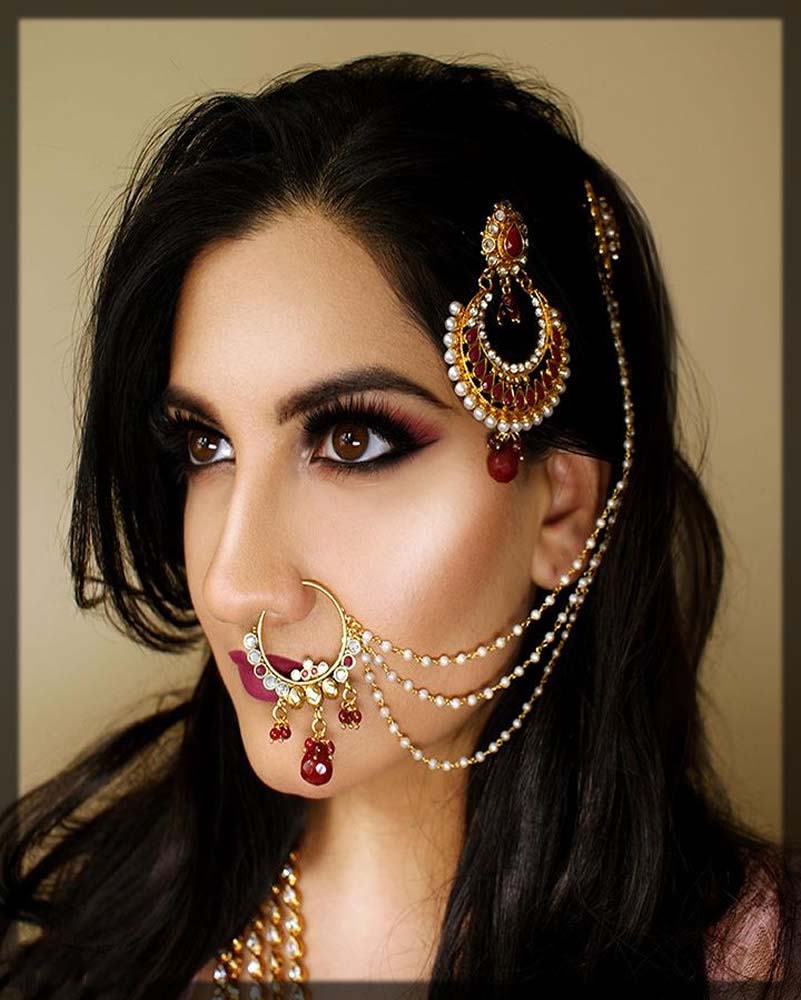 The big hoop and intricate design in jewelry are perfect for the bride. Women who can easily manage oversized jewelry should go for these styles. Well, it is not necessary to wear an oversized Nath. If it suits your face shape, then choose it.
Let's forget the boring and old trends in fashion. Explore the latest oversized accessories. For a more elegant collection, check the latest Indian bridal jewelry for a variety of designs. Now, have a look at the image gallery below, which is showing the oversized nose jewelry.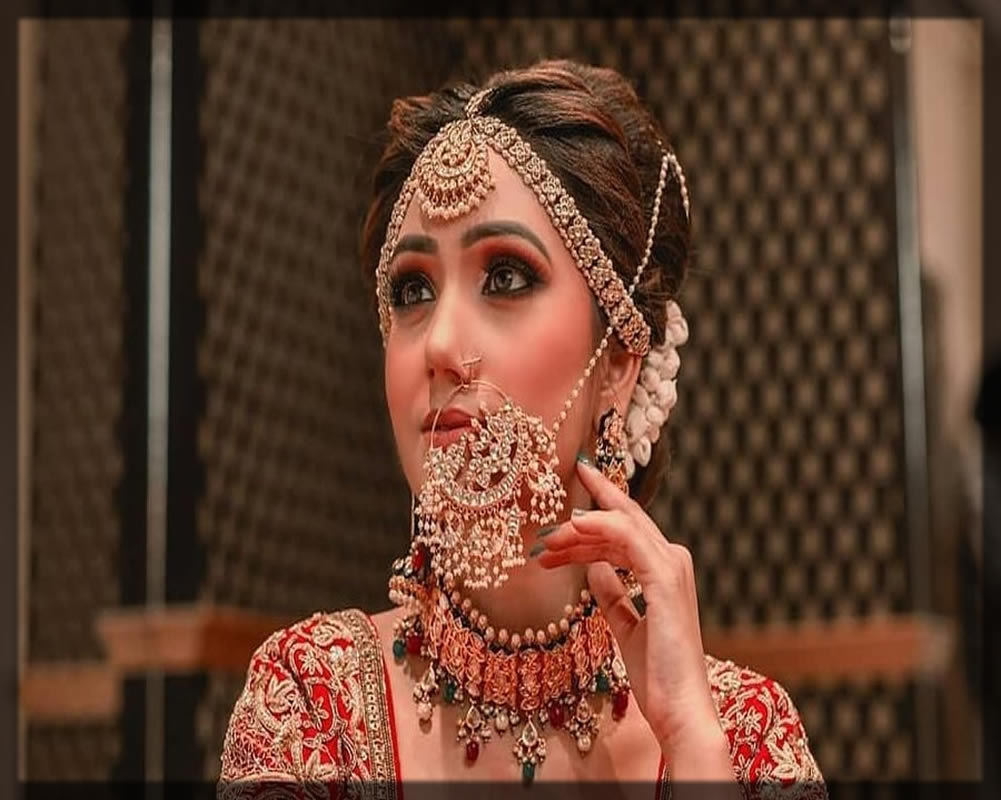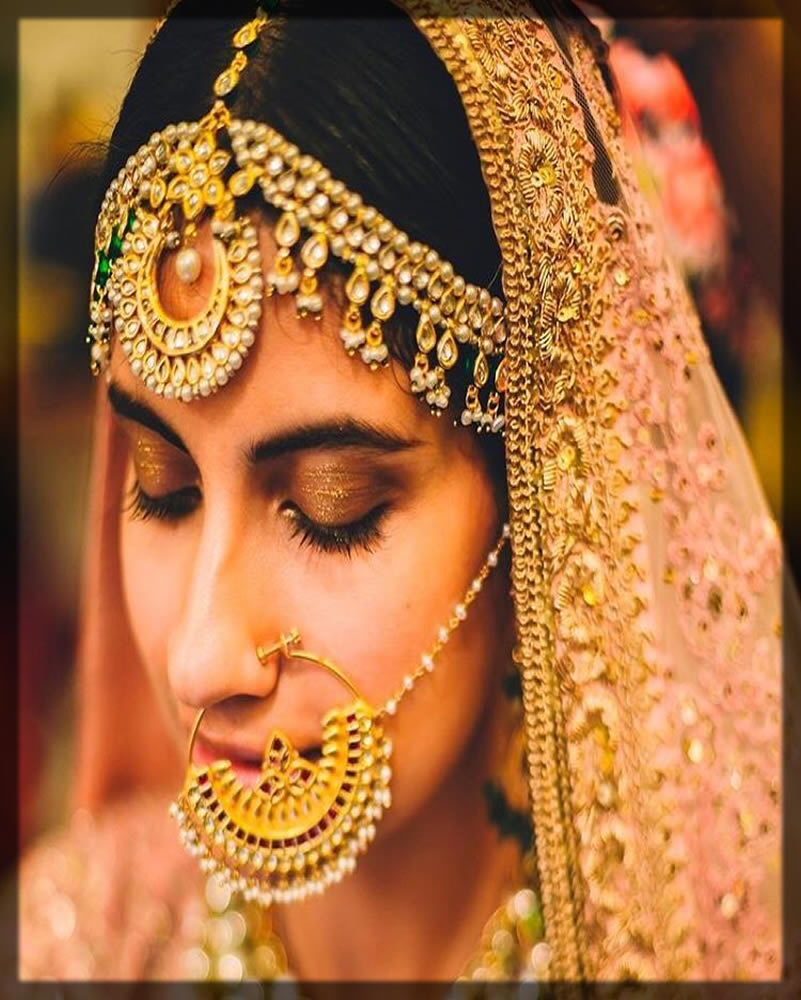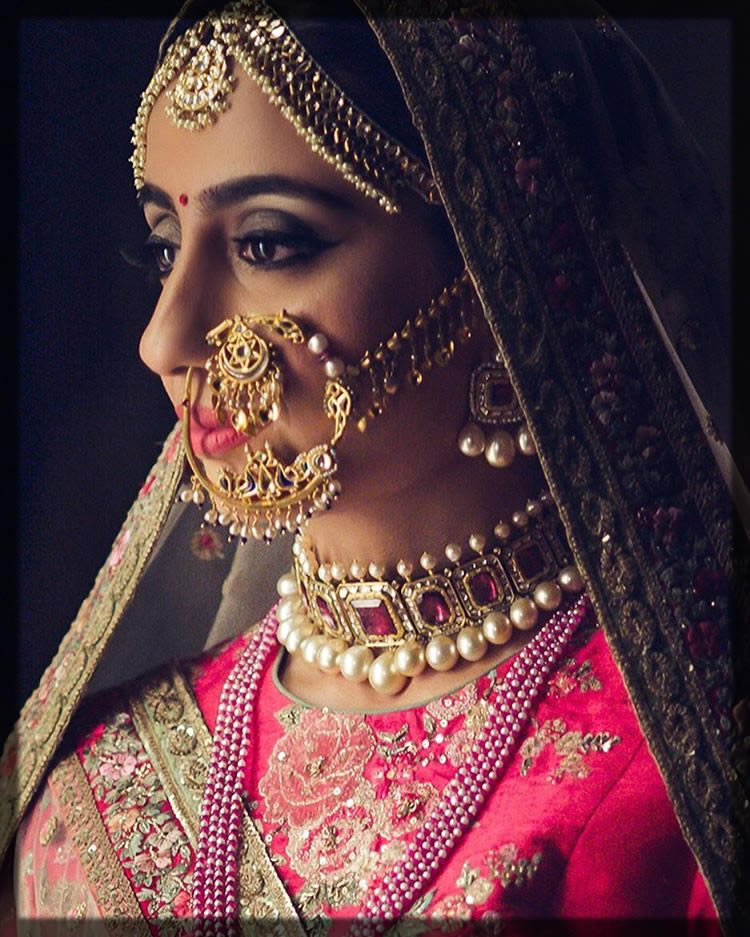 Other than the bridal dress and mehndi, jewelry is equally important for a bride. Usually, girls do not prefer to wear multi-layered structures. Also, they dislike the chains attached to the ring. Therefore, they look for some unique styles that are easy to carry and look elegant. Here are some types that do not have chains.
Jewelers are busy crafting unique and intricate designs according to the demands of the customers. Such tiny and small studs look decent and exquisite. So, let's explore the variety of nose ring designs that are in different shapes and sizes. View the image gallery below and select the best of your choice.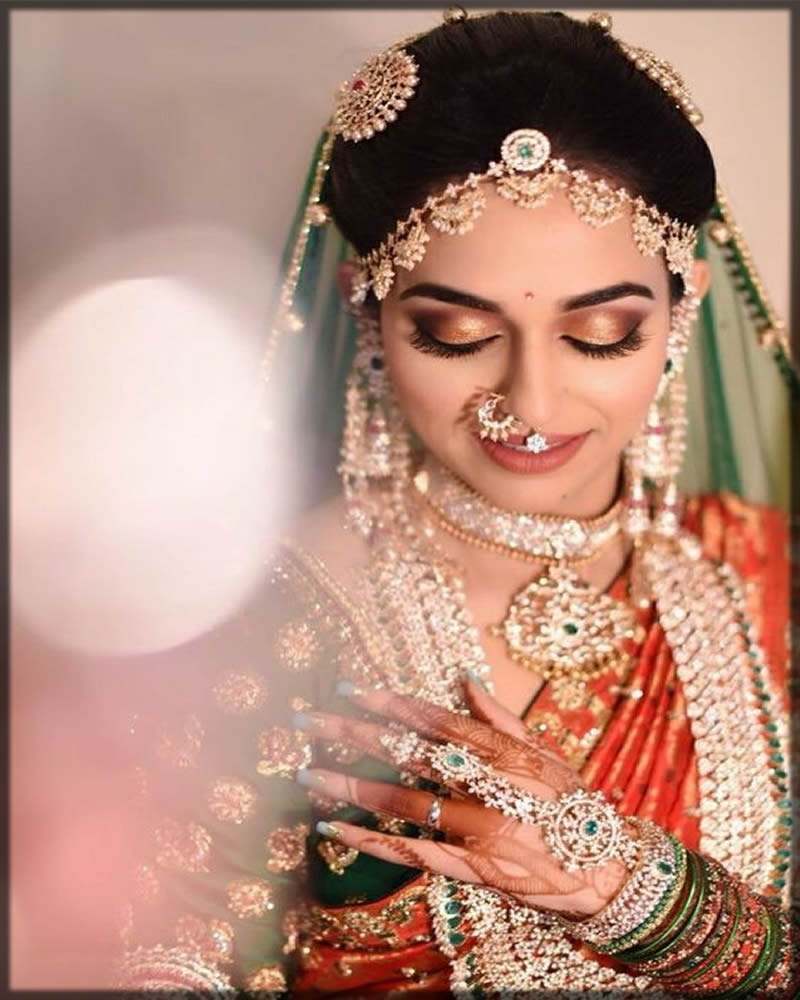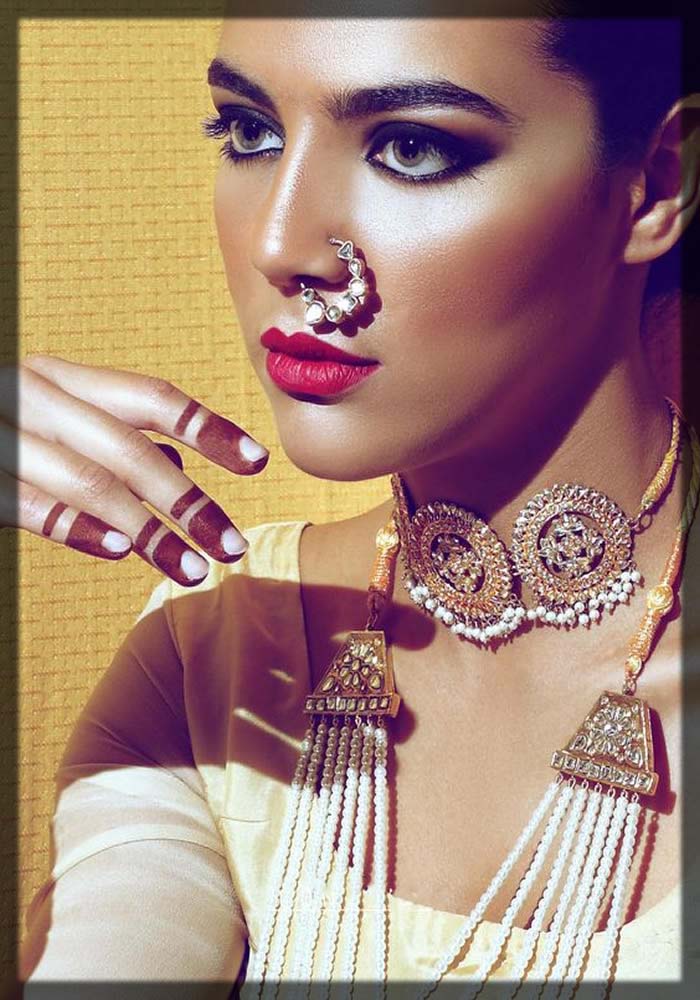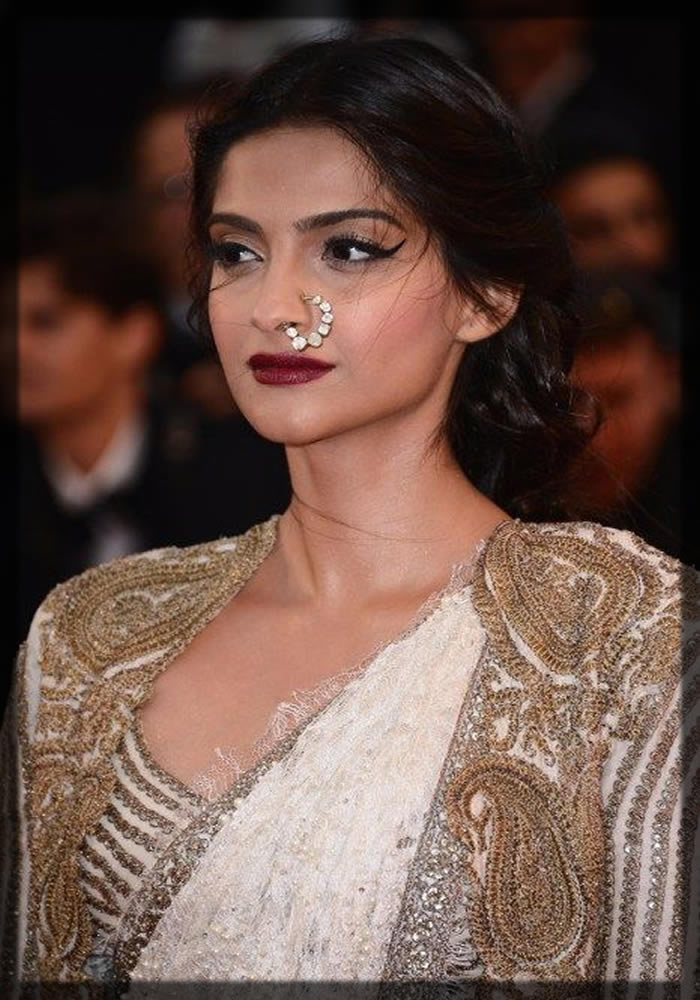 Crescent Styles of Bridal Nose Ring

Jewelry and bridal clutches are an essential part of bridal wear. Do you also want to add some dramatic looks to your bridal outfit? Well, moon style is in high demand nowadays. Enhance your bridal look and make your style more dramatic by wearing crescent style nose rings. Also, Pakistani brides highly prefer such styles.
The beauty of these designs is enchanted with beads and pearls. But it looks entirely wonderful and beautiful. This bridal piece will look distinctive and meaningful. Get yourself dramatic with this exquisite style.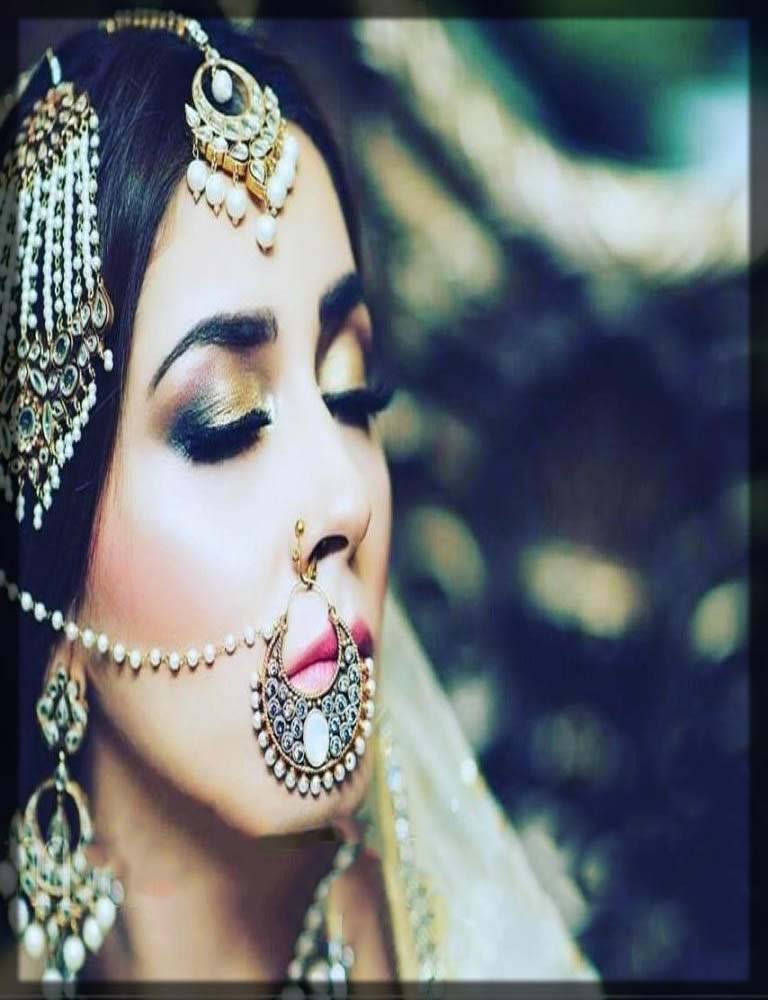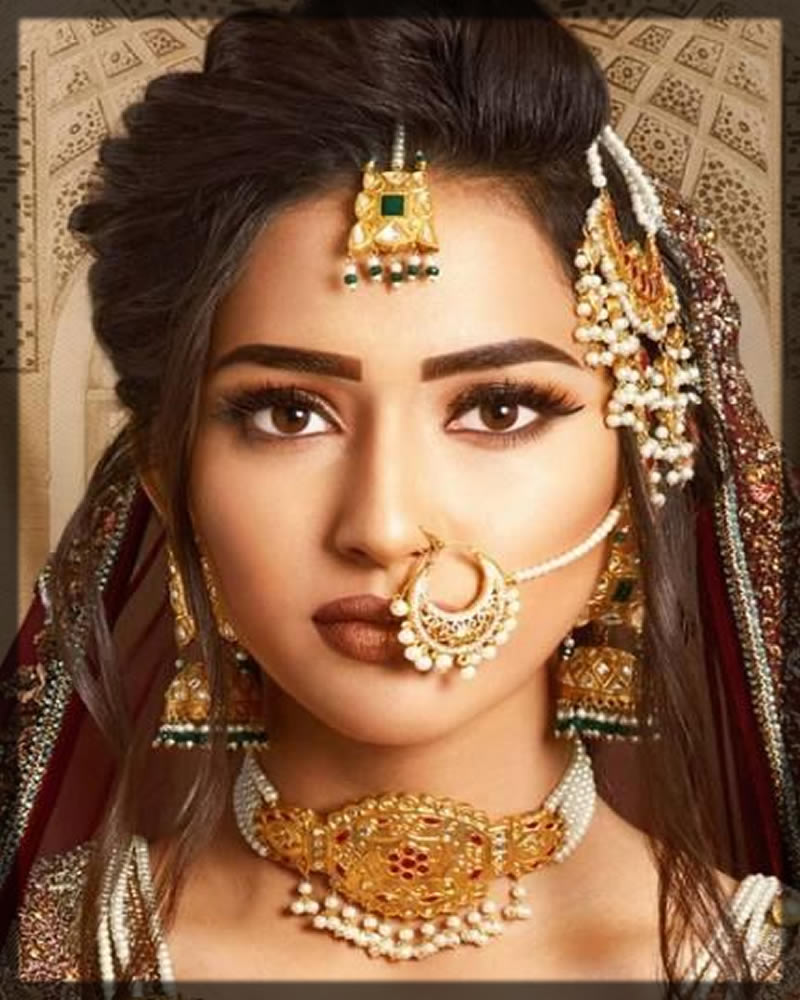 Pro Tips for Bridal Nose Ring Styles



To every style, there are specific techniques. These techniques aid individuals to carry things with more accuracy. Similarly, there are various tips for Naths. Some women are not familiar with this style before. Therefore, we have some expert guidance from the expert fashion stylists for you. Have a look at the following pro tips:
Choose a Nath according to your face shape.

Further, prefer a simple and delicate style if your dress is heavy.

Wear heavy Nath if it is easy for you to carry.

Moreover, prefer combinations of jewelry with your bridal gown.
Explore the image gallery below to have wonderful Naths with the matching necklaces.
Nose rings are an essential part of traditional jewelry. Also, Asian women consider themselves incomplete without having nose jewelry. These stunning styles will add sleeking beauty to the bride. Even the charm it brings will make your day memorable. Have a look at the stylish yet, versatile collection above.