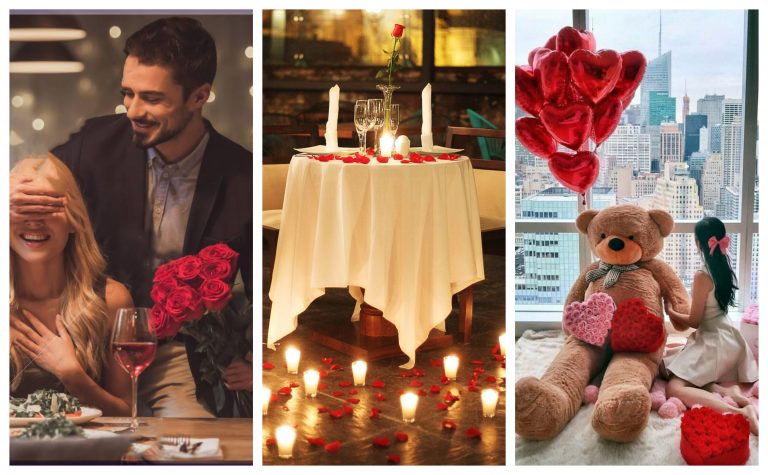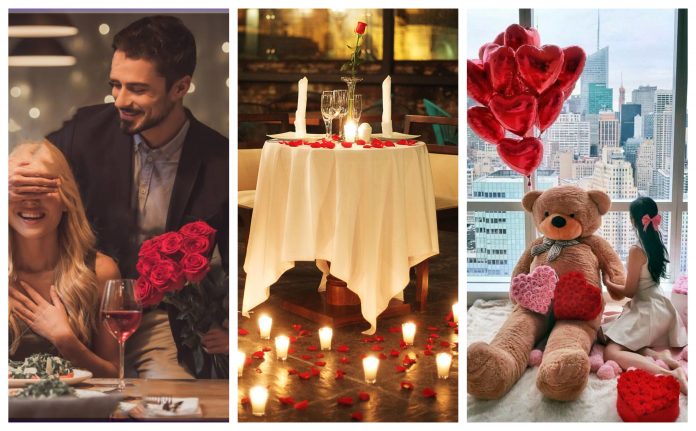 Valentine's day is considered a love day. It is celebrated on the 14th of February. It's the day when a person expresses their feelings for another person. The Lover shows love by giving cards, flowers or chocolates with messages of affection. This blog contains ravishing Valentine's day dress and gift ideas for couples who are genuinely in love. Lovers extremely wait for this day, so that they can express their love and feelings to their partner.
The Legend of Valentine's Day ❤

Legend has it that there was a man, St. Valentine. He was a pope from Rome in around 3rd century AD. Once Ruler Claudius II banned the weddings in the region. In his region, no one was allowed to get married his/her loved one. Valentine was a believer of love and togetherness. The pope took the stand and denied to oblige the rule. He helped the lovers to get married in secret and live happily ever after.
His good intentions reached in the ears of the Ruler. He threw Valentine i,n the jail, and he was punished death sentence. In legend, it is written that the day he was about to die, wrote a love letter to his lover. It was marked with three words, "from your Valentine". Thus, now people call their lovers Valentine on every Valentine's day in the remembrance of the Priest Valentine.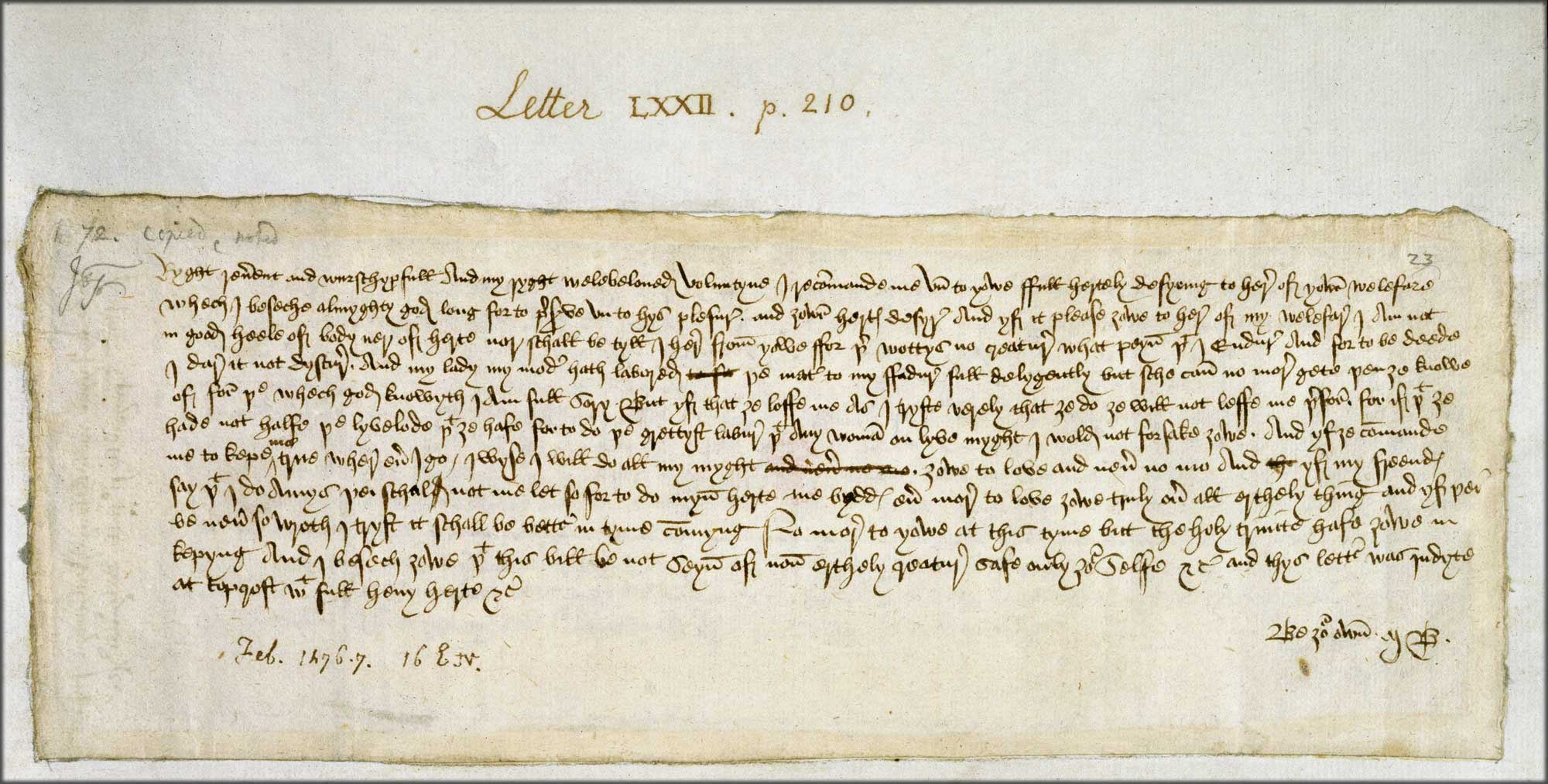 Unique Valentine's Day T-shirts For Couples ❤
Everyone dream to make her/his Valentine's memorable. Everyone gets worried about their outfits because a perfect outfit helps in impressing your date. People can't decide which type of outfit will impress their partner. They stress over what kind of dress she/he wears and which dress will look good on them? Don't worry, check out our latest Valentine's outfits for the couples that will help you to make your day more special. Kindly take a look below.
Meanings Of Colours On Valentine's Day  ❤
Select the colours for your dress with more attention and never go wrong with colours. So, be particular about the shading you pick for your dress on the valentine's day. Consider the meaning of colours when you go out on a date with your partner.

| | |
| --- | --- |
| Dress Colour | Meanings |
| Red | Already in Love |
| White | Already booked |
| Black | Rejected proposal |
| Blue | I'm available |
| Orange | I am Going to propose someone |
| Green | Waiting for the proposal. |
| Brown | Broken heart |
| Pink | Proposal accepted |
| Grey | Not interested |
| Yellow | Broke up |
1- Red Colour Dress
Red is known as "colour of love". The red colour dress worn on this day expresses that he/she is already in love or relationship with someone. Wearing a red colour on valentine day shows that you live a beautiful and happy life with your loyal partner. Wear Red dress on this day to show everyone how strong you are committed with your loved one.
2- Grey Colour Dress
Grey colour indicates a lack of interest in love. The person wearing this colour shows that he/she is not interested in love.
3- Black Colour Dress
The black colour means despair and trouble. An individual who wears this colour dress desires to indicate everyone that her/his proposal agonizes a rejection. In Christianity, the black may also denote death, fear and ignorance.
4- Brown Colour Dress
Brown is a composite colour. It is created by combining red, yellow and black colour. This colour conveys that the person's proposal is rejected. Brown is the colour for broken heart people.
5- Pink Colour Dress
The pink colour is a beautiful result of combining red and white. It usually denotes the glamour, attention, and love. This coloured dress indicates that the individual has accepted the proposal of their crush. Simply, it means your bid is accepted.
6- Yellow Colour Dress
The red and green together make the yellow colour. The individual who wears this hued dress on Valentine's Day is indicating that he/she has said a final farewell to their loving life. They are no more connected with their cherished one.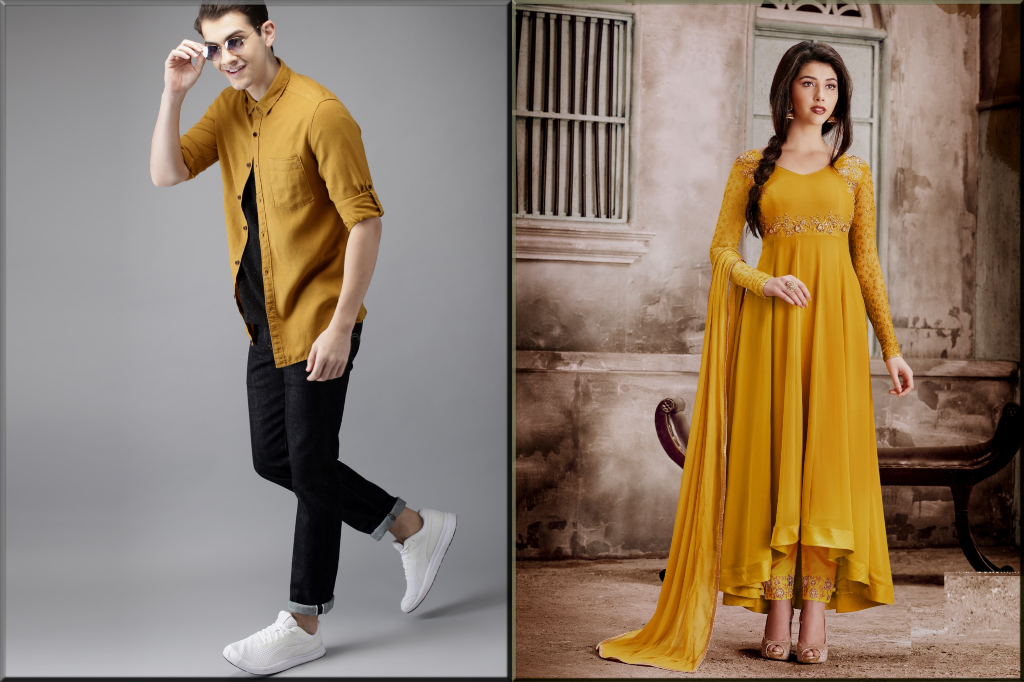 7- White Colour Dress
White colour indicates light, morality, clarity, and virginity. Wearing this colour on Valentines Day shows that he/she is already committed or booked with their beloved one.
8- Orange Colour Dress
The orange colour may be a colour between red and yellow. Mostly, people wear this type of colour on valentine's day when they are going to propose someone.

9- Blue Colour Dress
The one who wears a blue colour dress tries to indicate that he/she has a single status. They announce to the world about their freedom. It signifies that they are open to love and single.

10- Green Colour Dress
Green colour represents harmony and freshness. This dress colour is worn by people who are waiting for the replies from their crush. It generally notifies that the person is waiting for a positive response from their loved one. We can easily understand that a person is in love by seeing the green-coloured dress worn on Valentines Day.
The Month Of Love, February ❤

The wonderful seven day stretch in the month February is called Love Week. It lies between seventh to fourteenth Feb. Check the below table and make your Valentine Week progressively unique and show your adoration for her/him.
| | |
| --- | --- |
| Day | Meanings |
| 7th Feb | Rose Day |
| 8th Feb | Propose Day |
| 9th Feb | Chocolate Day |
| 10th Feb | Teddy Day |
| 11th Feb | Promise Day |
| 12th Feb | Hug Day |
| 13th Feb | Kiss Day |
| 14th Feb | Valentine's Day |
Gift Ideas For Your Valentine This Year ❤

Giving a gift to someone indicates that how much you love them. It also shows your sincerity, as well as good intentions to a person. Gifts play an important role in developing your relationship more strong and loving. I present you awe-inspiring Valentine's Day gift ideas, which surely your partner will love and will never say "NO" to you.
1- Love Message Box/Bottle



When you are too shy to tell them about what's in your heart, then it's one of the best and unique ideas to convey your messages to them. Decorate a bottle or box with the best art you can create. Take paper strips and write all of your feelings on them. Then fold the paper strips and put all of them in the bottle or box and send it to your partner.

2- Fragrant Flower Bouquet



Flowers could be an image of unity or love. Create a unique bouquet for your crush with the fresh rose flowers and give it to her/him.
3- Tempting Teddy Bears



Mostly teens particularly, women love teddy bears. Purchase a red colour tempting teddy with "I Love You" is written on its belly. Give this cute teddy to her and show your love for her.
4- The Ultimate Love Box



Love box is an incredibly stylish gift. Everybody would like to make a love box for his or her crush, which further splits into different parts. In several sections, you may add your or your lover's pics. Conjointly, you'll be able to write any personal letter for him/her.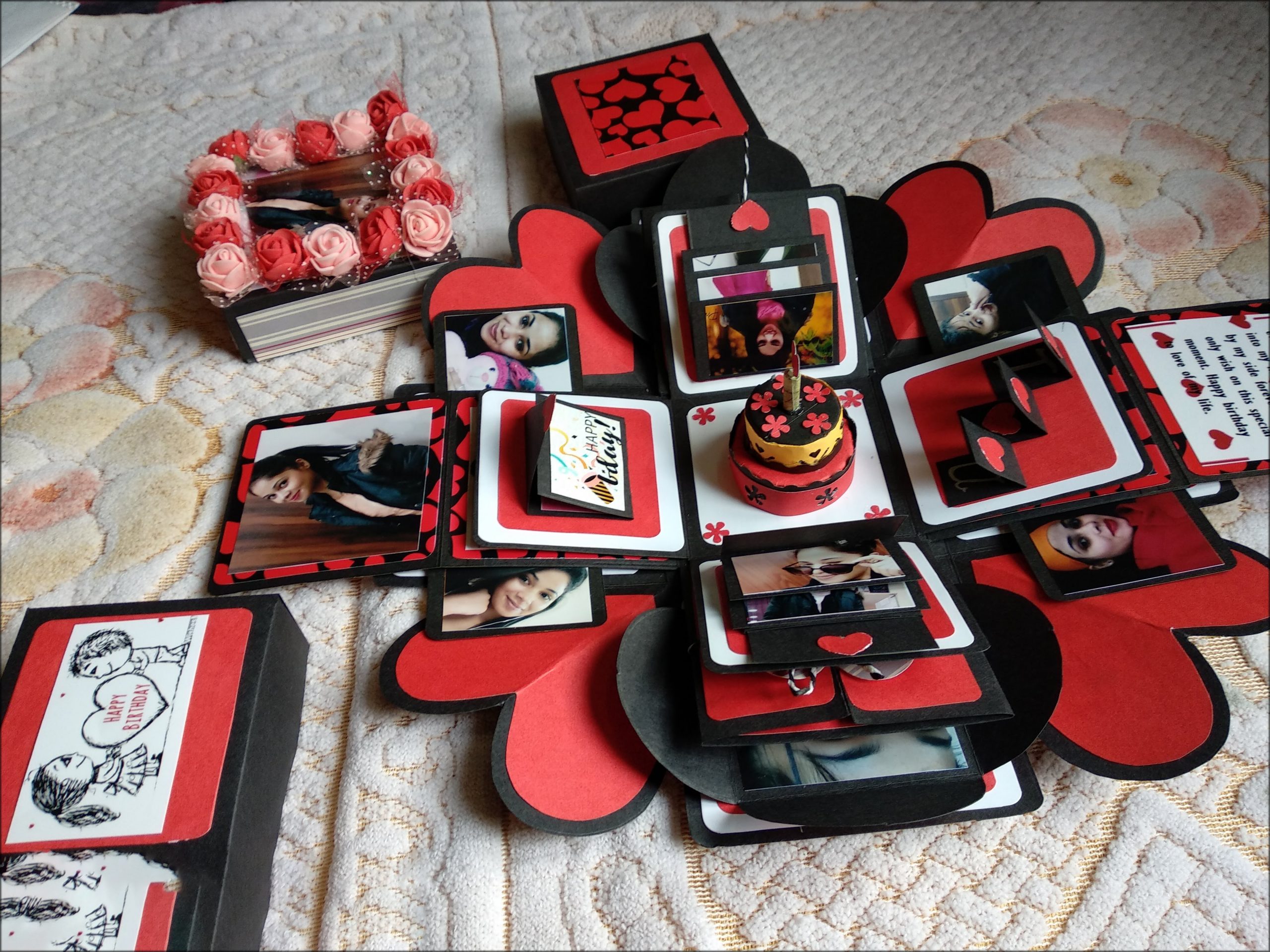 5- Incredible Chocolate Bouquet/Box



If your loved one is the chocolate lover, then the simplest gift for your love may be a chocolate bouquet or box. Make a unique Bouquet or box which is full of various brand's chocolates. A bouquet or box with the luxurious decoration is a perfect sweet gift for your love.

6- Beautiful Accessories



Buy a pair of an alluring ring or bracelet for your love, which he/she loves the most. Provide one to your partner and keep twin jewellery to yourself. This is the best Valentine's Day idea for making your day more special. Check out the following pair accessories.
7- Making Special Cards



Show your love by creating a special card for your dear partner. Add up some pics or chocolates and additionally add some text(which you wish to tell her/him). Check out the following card ideas for your lover.
8- Your Love Story Book



I think there's no better gift than making your love storybook. Create a unique book that has your whole romance like:
When you saw her or met?

Is this your love at first sight?

How do you feel about each other?

When did you fall in love?

If you're an excessive amount of busy and can not make a love storybook, you can easily order it online.

9- Arranged Lavish Candle Light Dinner



Arrange a candlelight dinner at an expensive restaurant. Decorate it well and make your night special with your loved ones. And says everything that you wish to tell her/him with confidence. It's one of the most straightforward ways to indicate your feelings for her/him.
11- Floating Balloon Surprise Box



If you're tired enough to seek out the foremost attention-grabbing gifts for your partner, then shock your beloved with a massive box full of balloons. It's one of the best Valentine's Day ideas.
12- Make A Special Meal By Yourself For Her/Him



A portion of the meal is something that gives energy. Feed up your partners with the delicious meal that he/she likes the most. The one funny quotes state that "The way to a men/women heart is through their stomach".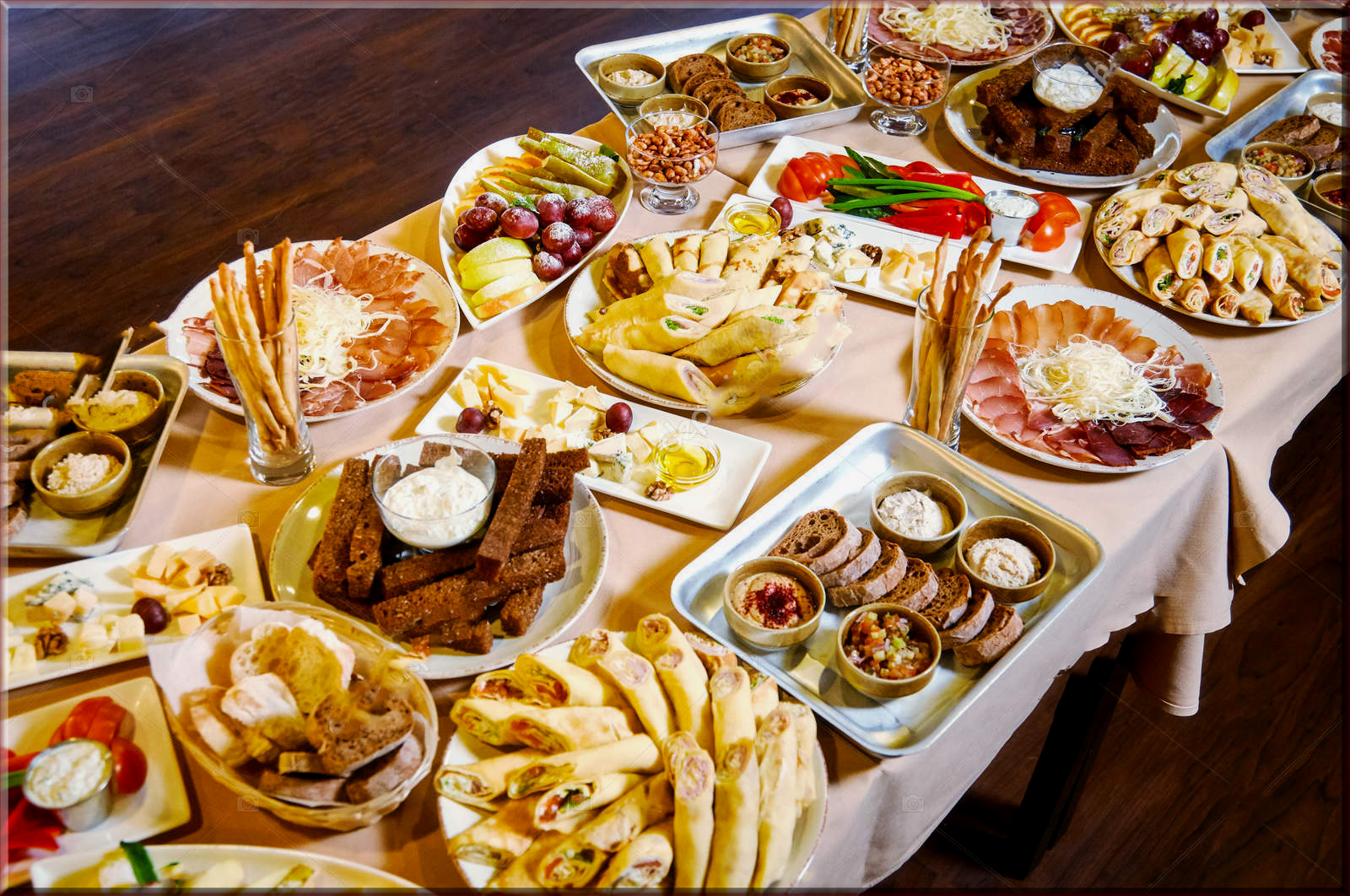 Your loved ones are the leaders of your heart, and they deserve to be treated like a king/queen on this special day. Treat them with respect and give a special gift which will indicate your love for your crush. By reading this blog, you will obtain the most modern and distinctive Valentine's Day dress and gift ideas for your loved ones.
❤ ❤
❤ ❤
❤ ❤
❤ ❤
❤ ❤
❤ ❤
❤ ❤
❤ ❤
❤ ❤
❤