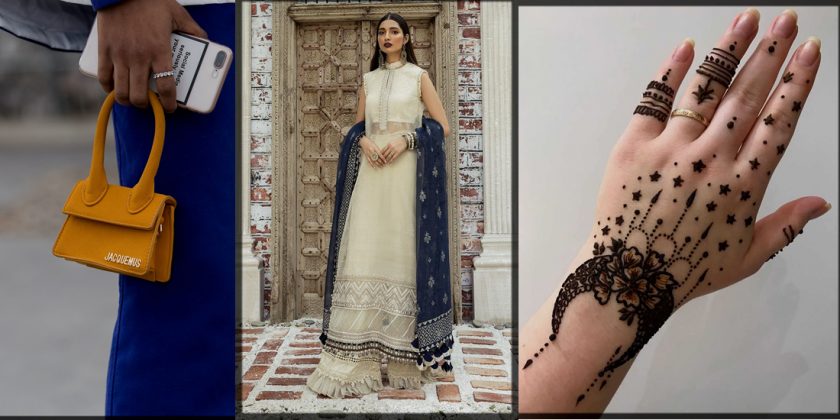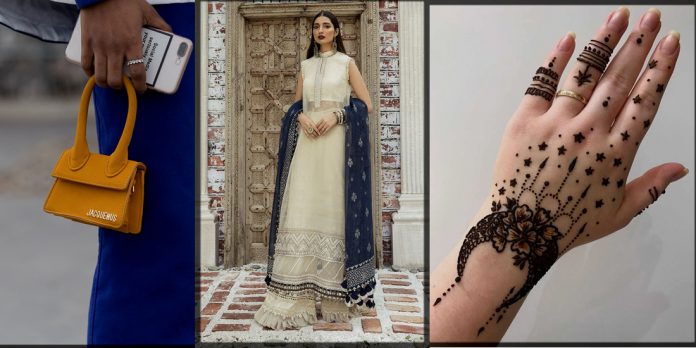 Eid is the religious event of Muslims that is celebrated after the holy month of Ramadan. Women love to adorn themselves well with the latest clothes, footwear, and jewelry because they want to look unique and pretty than others. Let's explore the 12 must-follow eid fashion trends that every girl should know and try.
Eid ul fitr calls for everything festive and joyful. Not only embellished outfit will make your eid look splendid, you likewise need to pay extra attention to the footwear, jewelry, mehndi, but also keep in mind the new trends in the fashion circle. All these things are necessary to create your eid look more graceful.
Like other's events, eid is also the most pleasant event that brings happiness. On the arrival of eid, all relatives and friends are gathered to spend the whole day of eid with their loved ones. Therefore you need to look below and grasp some trends to make yourself look more captivating and engaging.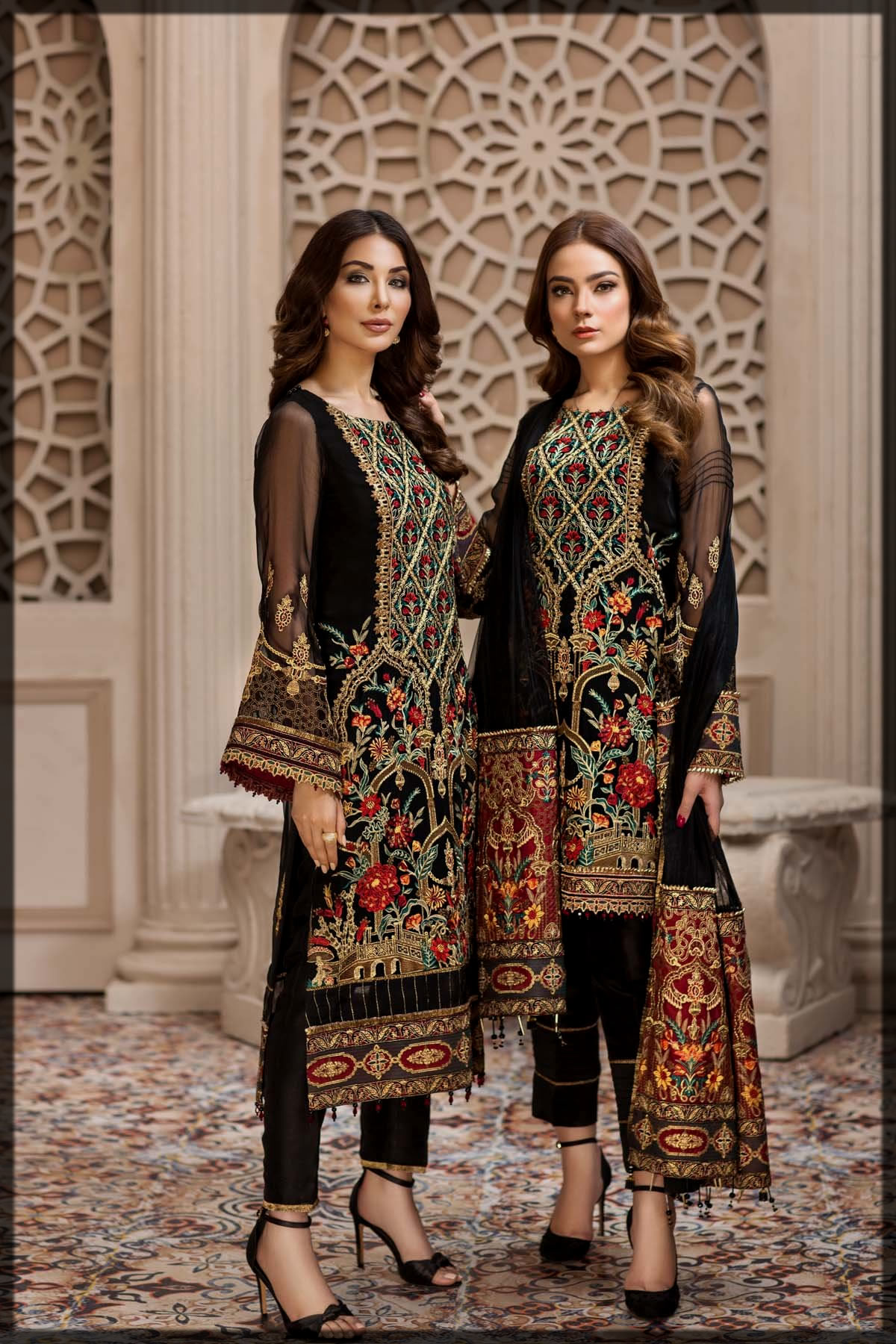 12 Hottest Fashion Trends that Every Girl Should Follow this Eid

As eid is just around the corner. All ladies are searching for something new. Fashion is a way to state who you are. Fashion trend change over time and many new fashion trends are introduced by Pakistan's notable brands. Eid is a perfect opportunity to dress up and experiments with new trends. If you always stuck to basics then it is time to step up your game.
Here we have picked all the basic accessories, routines, and trends for eid festival. Below we will talk about the twelve must follow eid fashion trends that will make your eid look modest and stylish. If you have already known about some of these then you are defiantly keeping an eye on the latest fashion if not then you can increase your fashion knowledge here. These fashion trends are stated below!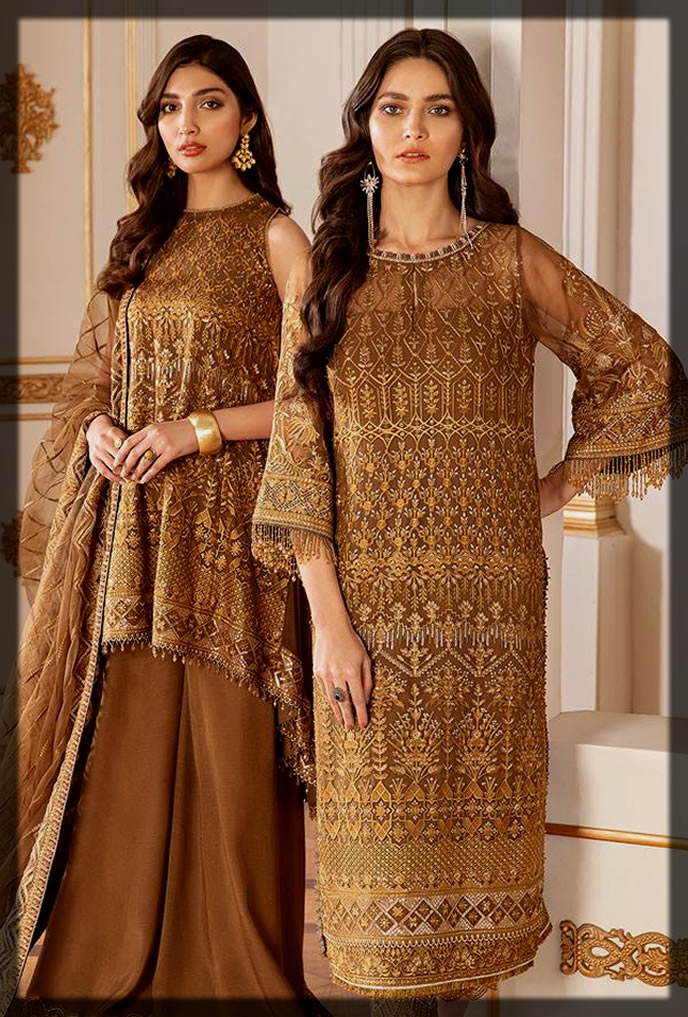 12- Graceful Dressing Styles for Eid



The outfit is the best way to update your look. Many notable brands including, Junaid Jamshed, Khaadi, Limelight, Sana Safinaz, and many others, do their best to provides the festival collection every year with the latest pattern. So, the women can fulfill their wishes to look more graceful and splendid by wearing unique pattern clothes. This year all brands also bring the chicest pattern clothes for their clients. This eid, you can wear the following styles of outfit!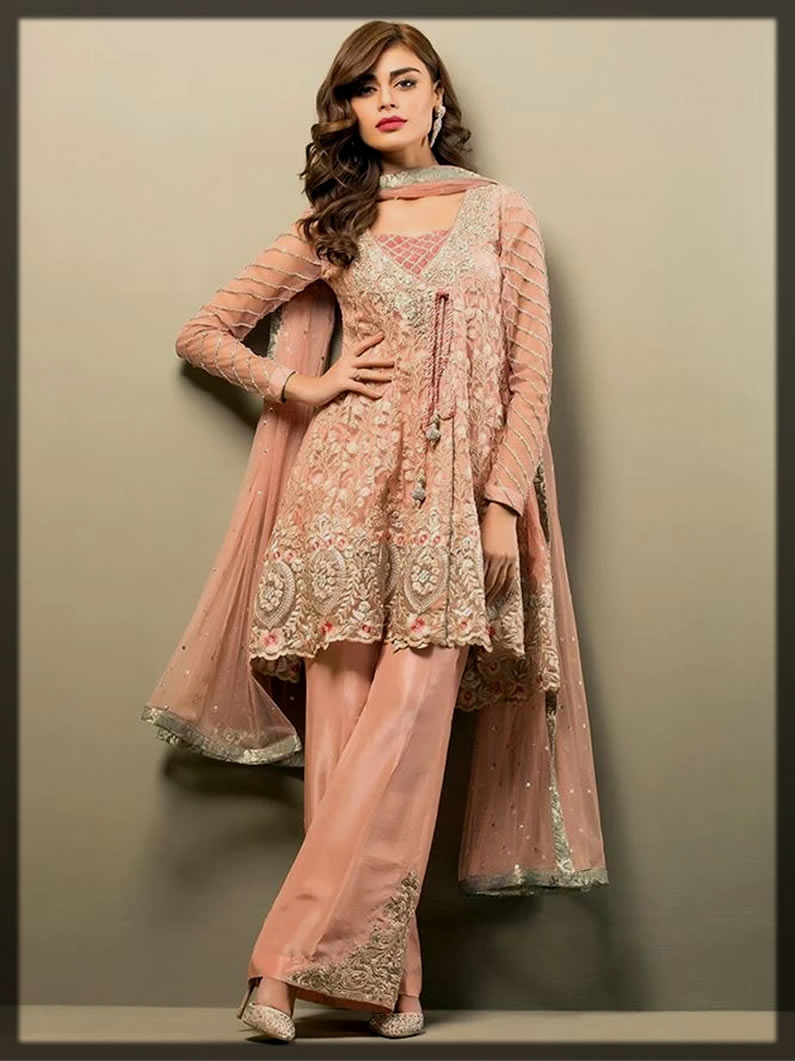 Long Embroidered Shirt with Capri/Trouser
The most decent style of clothing is the long embroidered shirt with Capri or trousers. If you want to make your look more stylish and respectable, then pick this cool style and get a fabulous look. Pair your long shirt with the messy hair bun and add more sparkle to your eid look.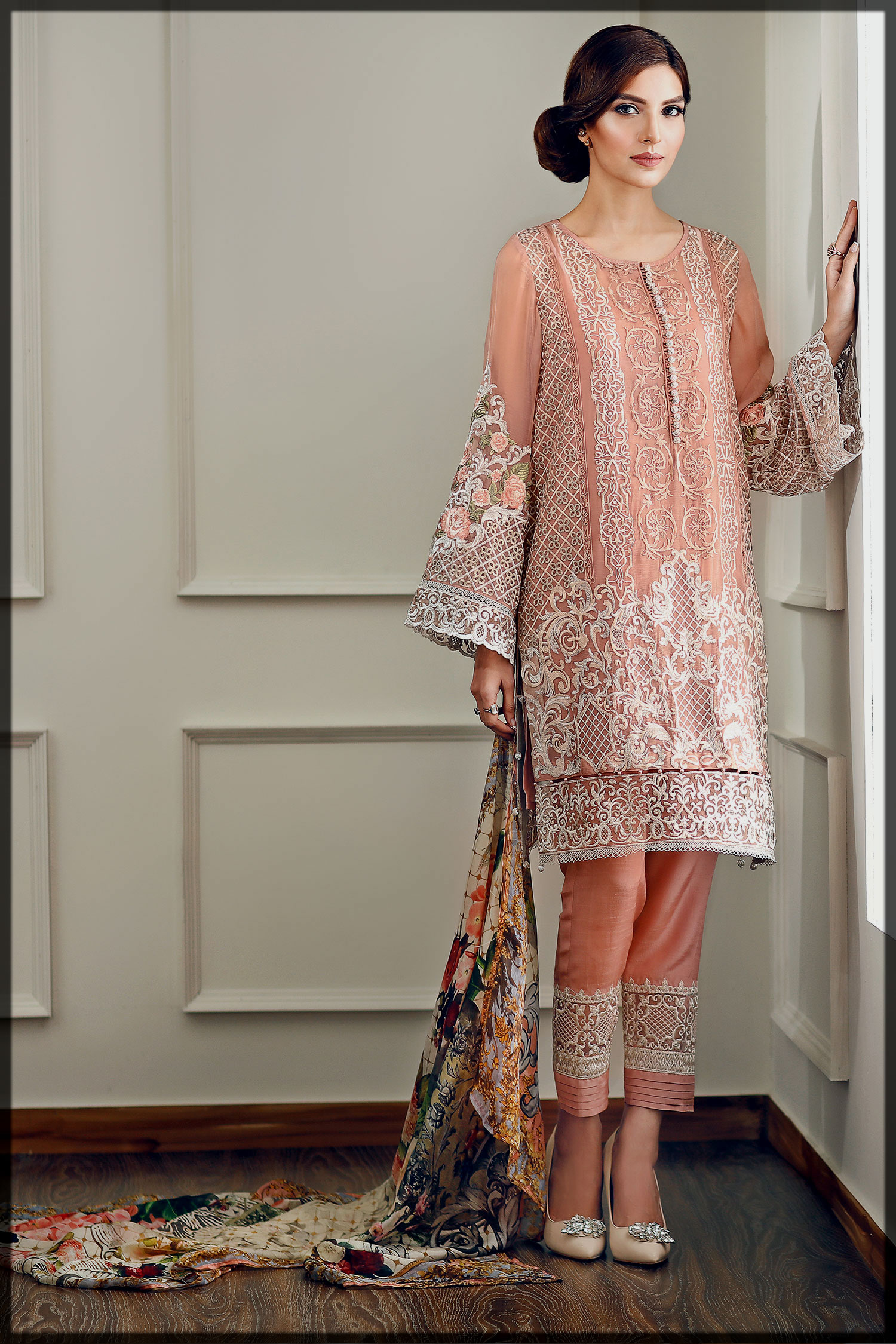 Long Shirt with Churidar Pajama
You also combine your long shirt with the churidar pajama. The trendy and latest fashion of this decade surely refreshes your eid look and makes it appear more dazzling and jazzier. Try to pair your long shirt and pajama with the traditional khussa and adornments to complete your classy conventional flash.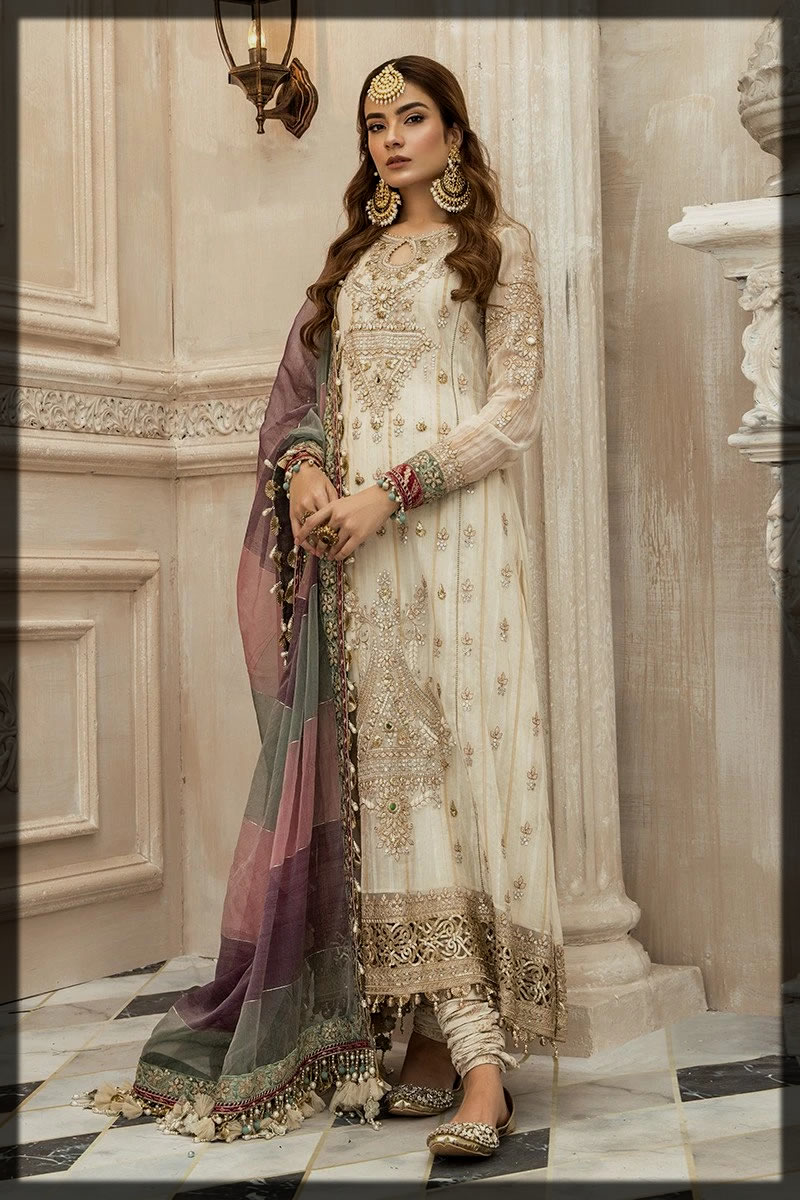 If you love to wear a short shirt at that point, you can combine your shirt with a sharara. Eid is the traditional event, so try to wear the traditional dress by combing your shirt with the sharara. It is enough to obtain your traditional gaze. Further, pair this lovely outfit with the jhumkas and peep-toe shoes and get the incredible look.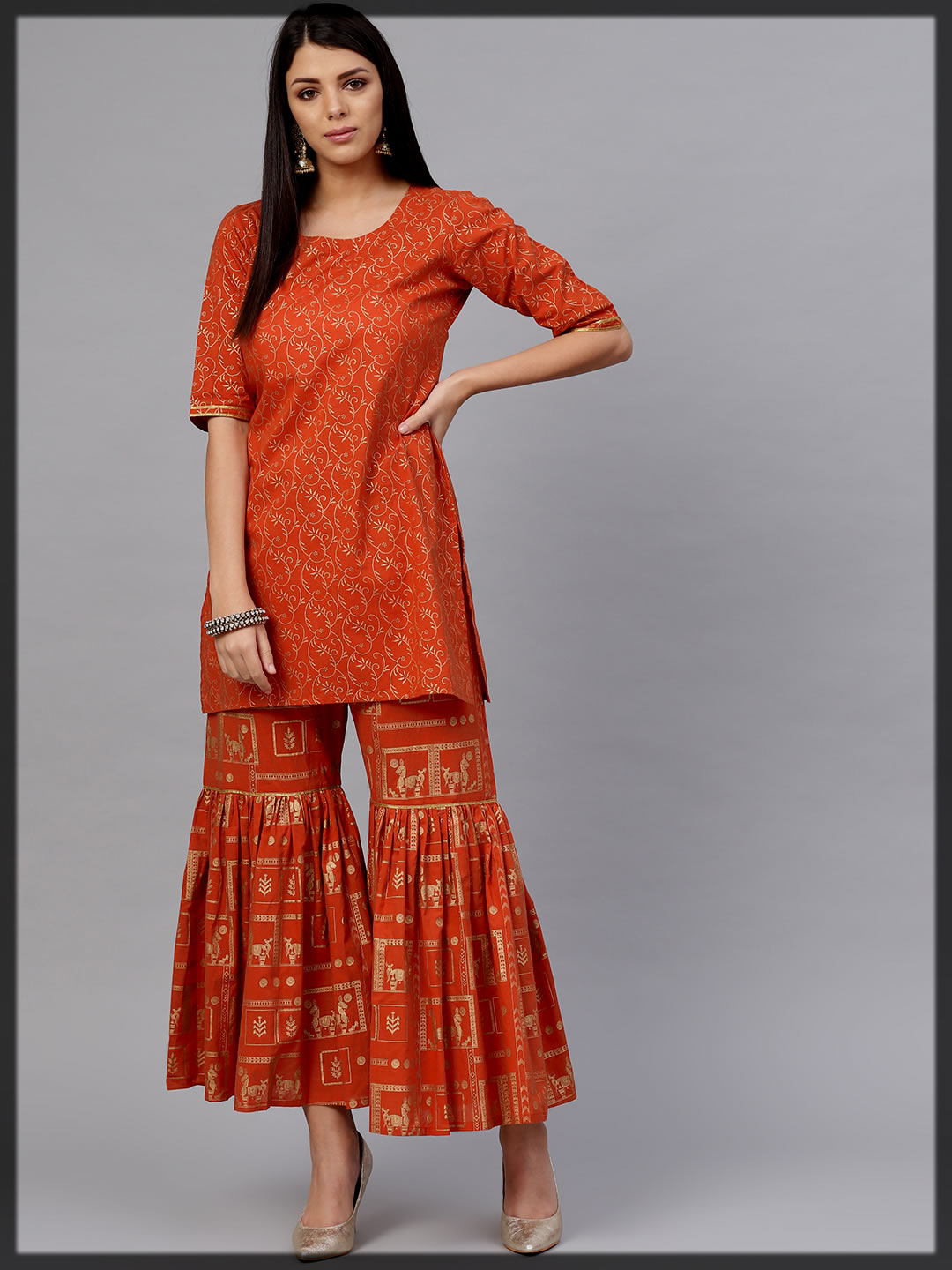 The long shirt is in trend these days. If you don't like the pajama and Capri, then you can pair your long shirt with the palazzo to make all of your noteworthy and awe-inspiring gazes. With this lovely pattern outfit, keep your hair open, plus apply the bold eid makeup to catch the classy and charming look. You can also get a wide variety of Long kurtas in the Beechtree eid collection.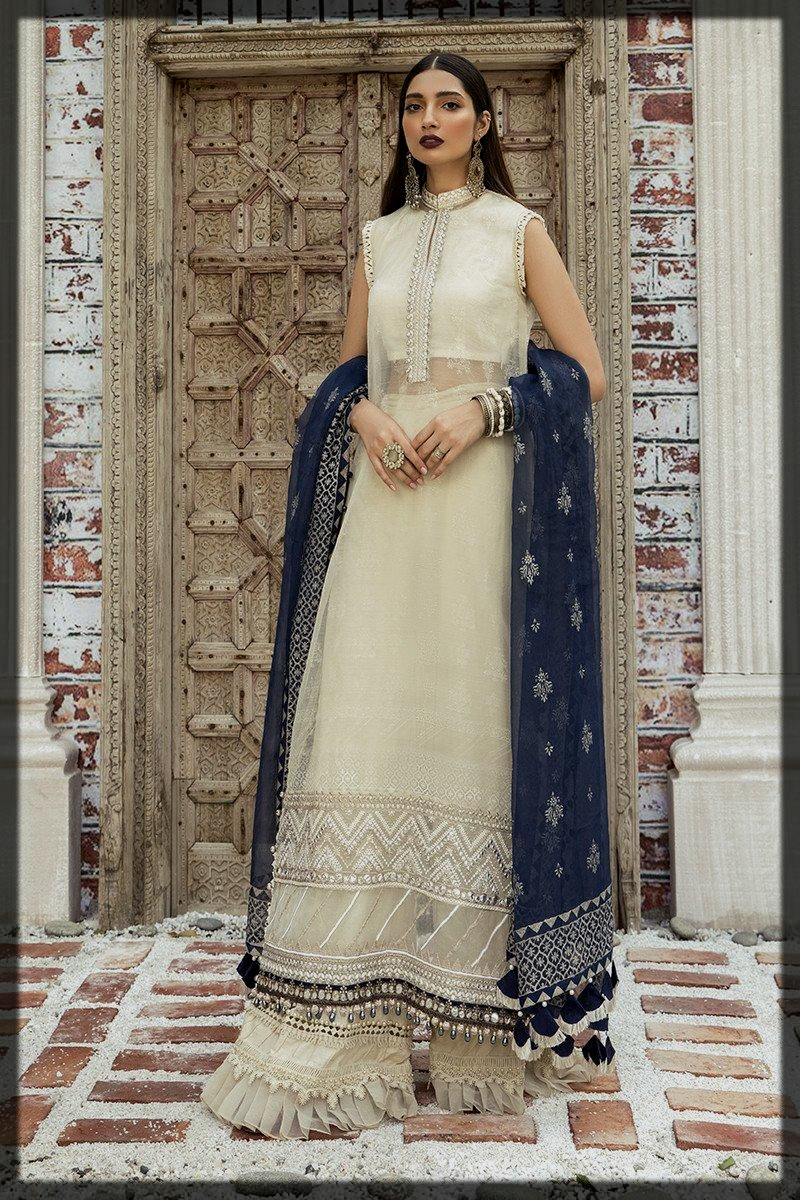 11- Stylish Eid Hairstyle Fashion Trends

Hairstyle plays an essential role in the whole look of the women. Are you searching here and there for the best hairdos for eid look? You are in the correct spot, here you will get fantastic and straightforward hairstyles to complete your classy eid look. You need to pick a style that suits your personality and face shape. The following four hairstyles are in trend these days.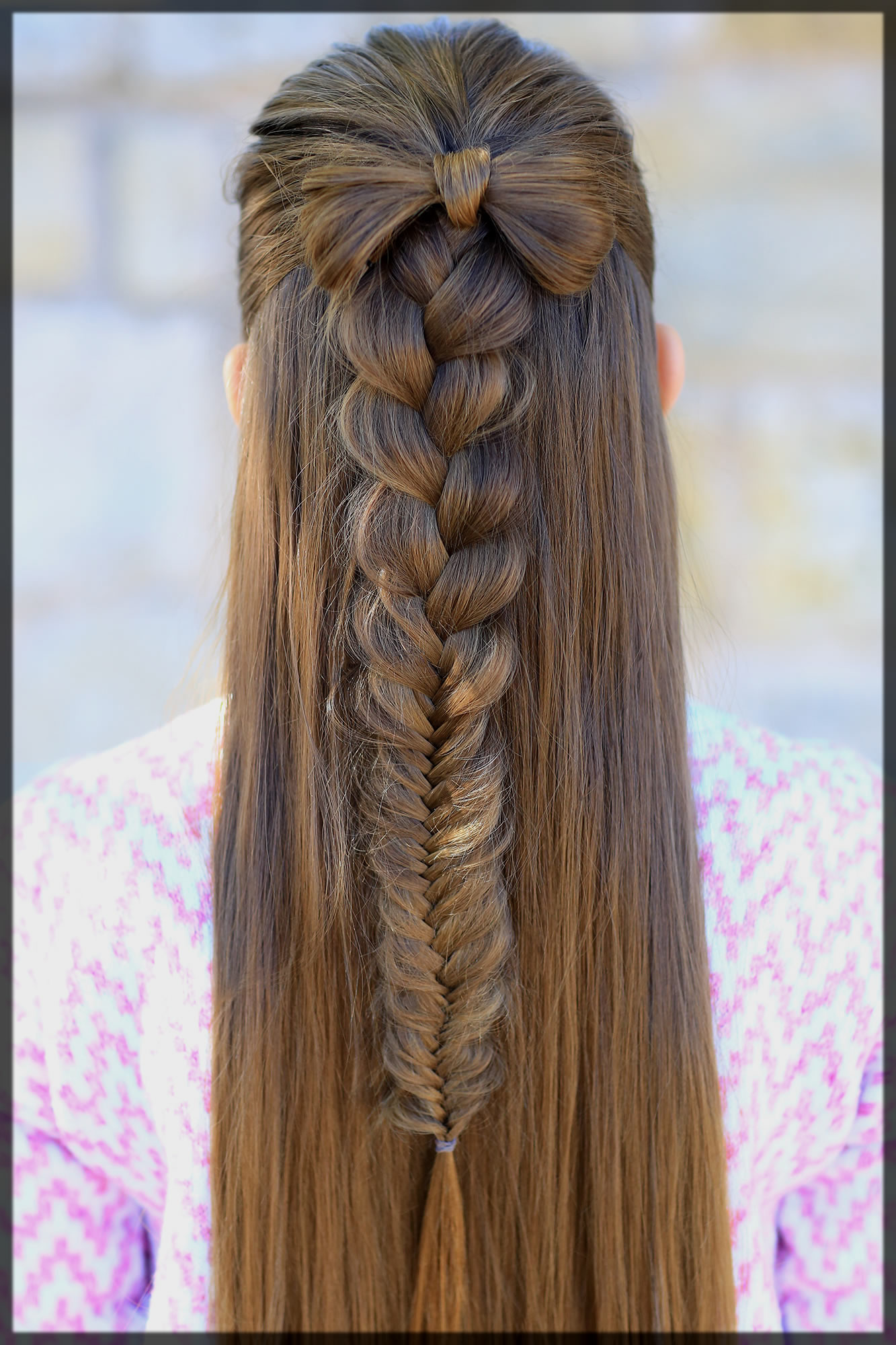 If you want to grab the traditional look on eid, then choose this braided-knotted hairstyle. You can do this style with your traditional suit and make all of your breathtaking and modest looks. This style is very suitable for teen girls.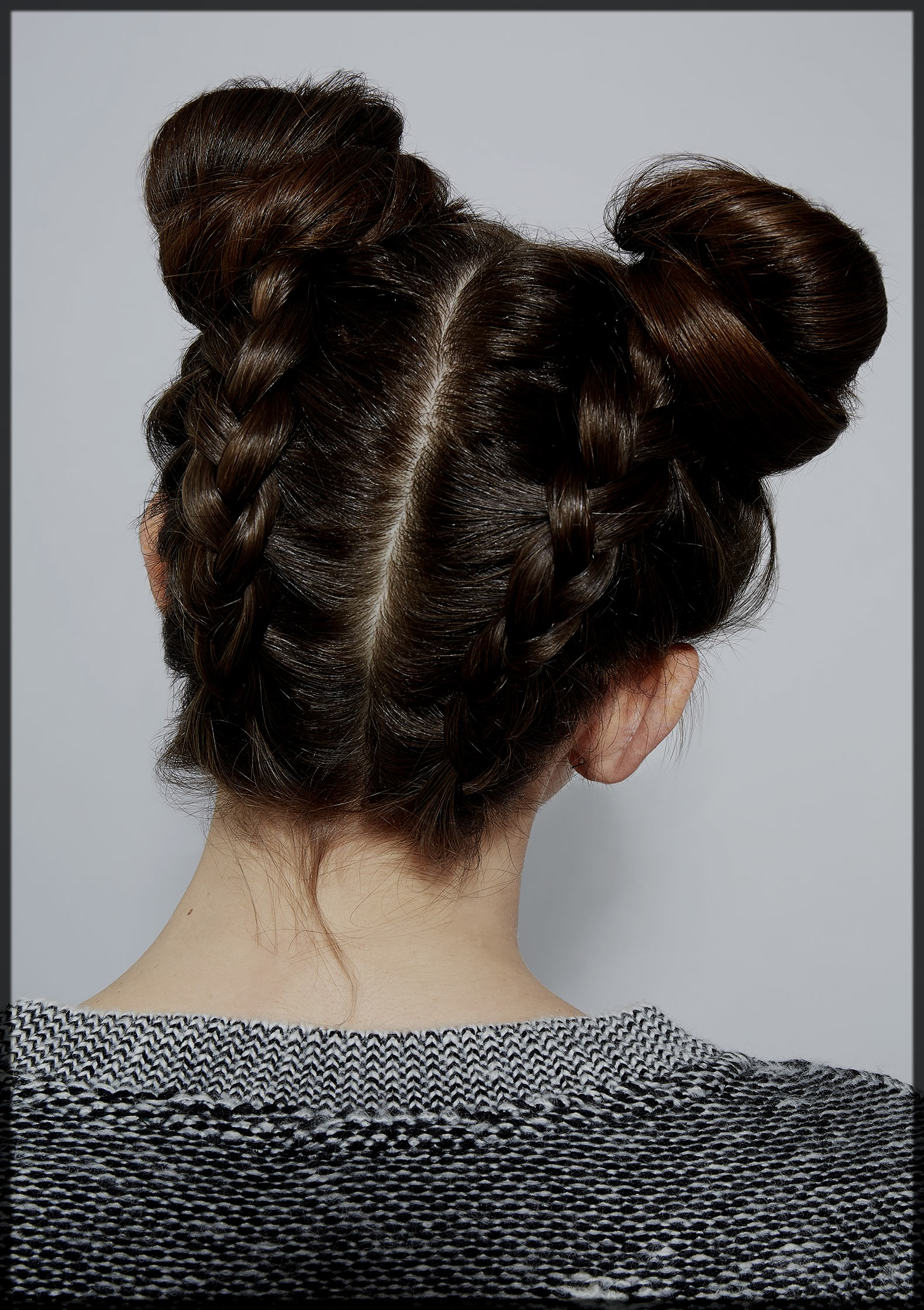 Crimped is the most trendy style of the year. It helps to make your eid look more splendid and striking. The time-consuming and easy hairstyle indeed renews your eid look by making it cute and pretty. You can do this style with eastern clothes to get the perfect glammy look.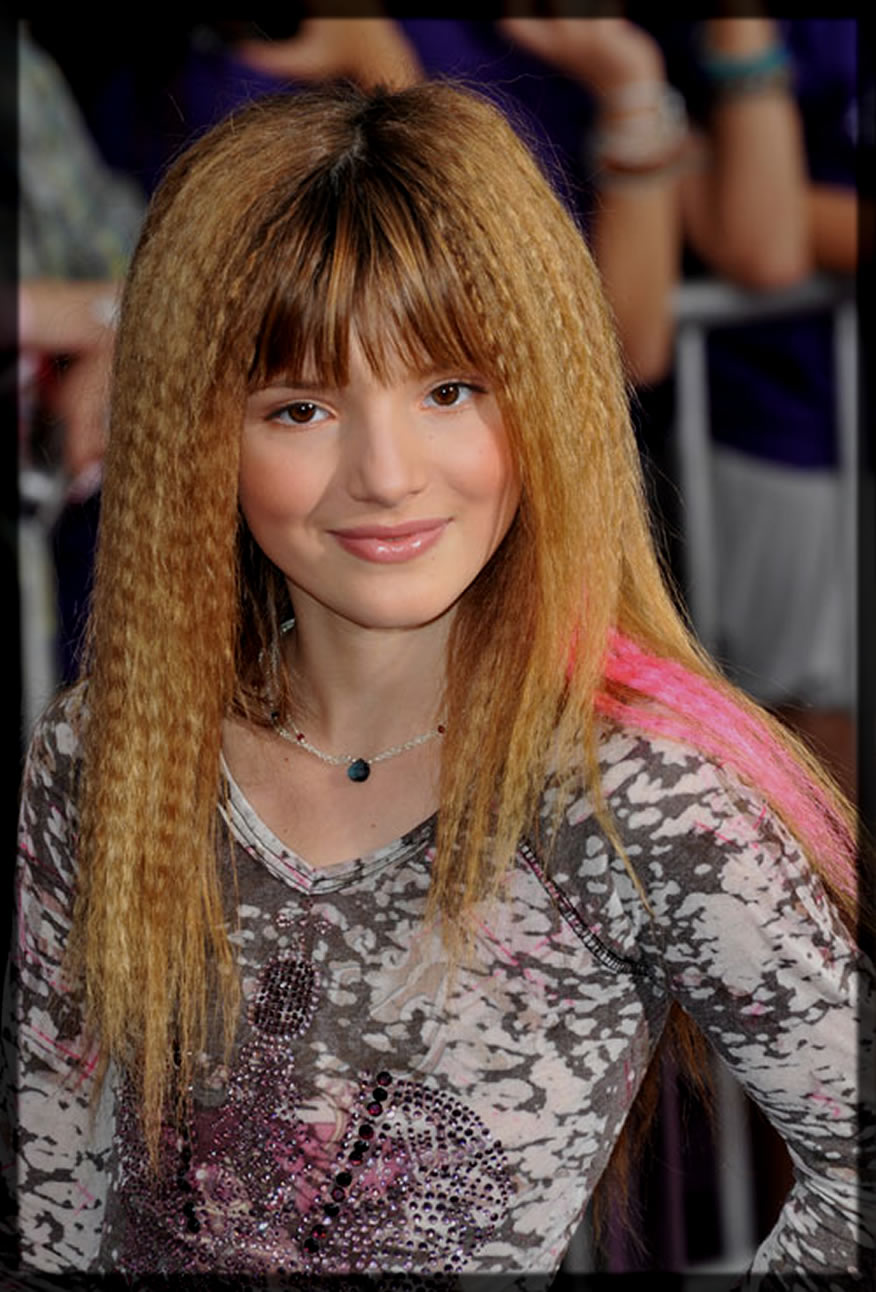 Another most dazzling style to make your eid look more stylish and modest. Try to apply minimal or natural makeup to create your display more noteworthy and appealing with the half-up hairstyle. Further, look at the easy eid hairstyles and get the most trendy and latest pattern styles here that will help make all of your alluring and striking looks.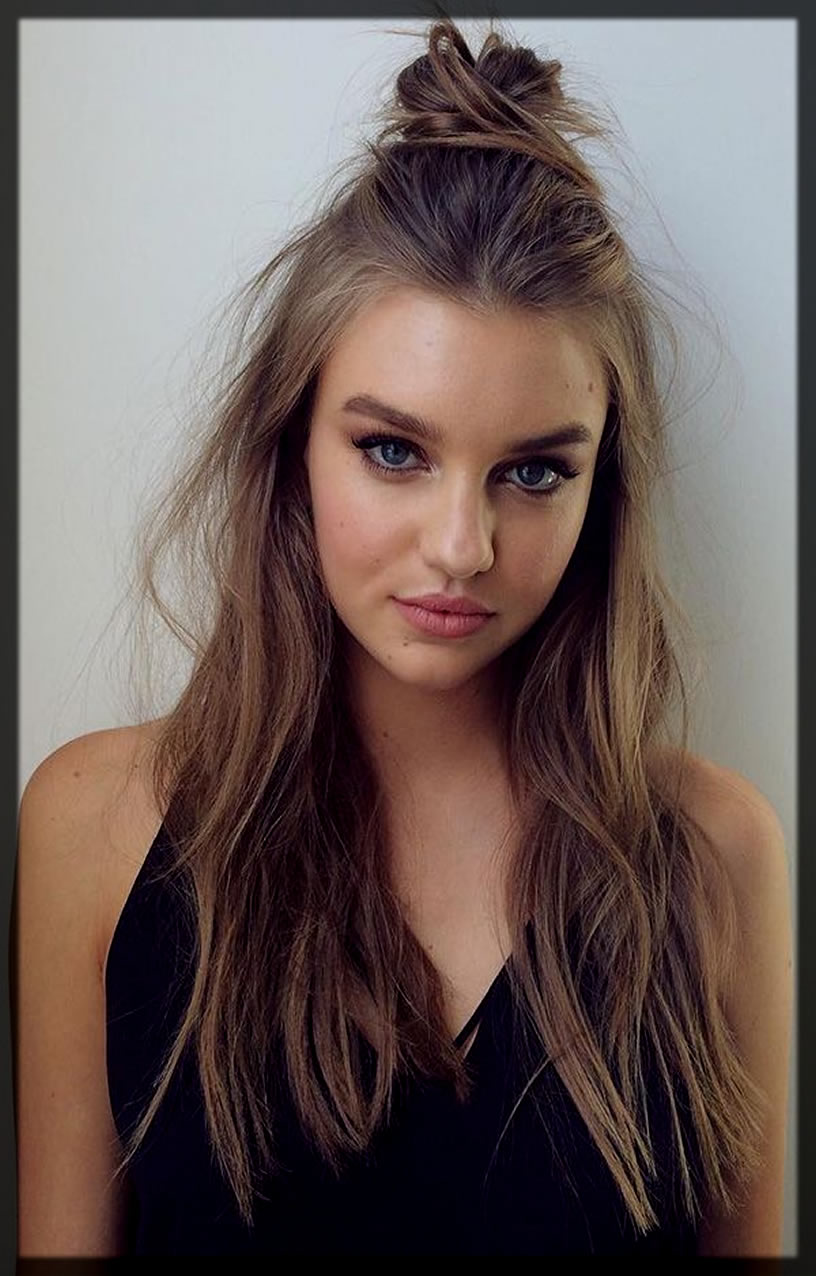 Simple Straightened Hairs

If you want to grab a decent and classic look at that point, keep your hair free by straightening it. The straightened hair gives you a flawless and lovely gaze. You can also add a twist on straight hair to make your hairstyle more splendid.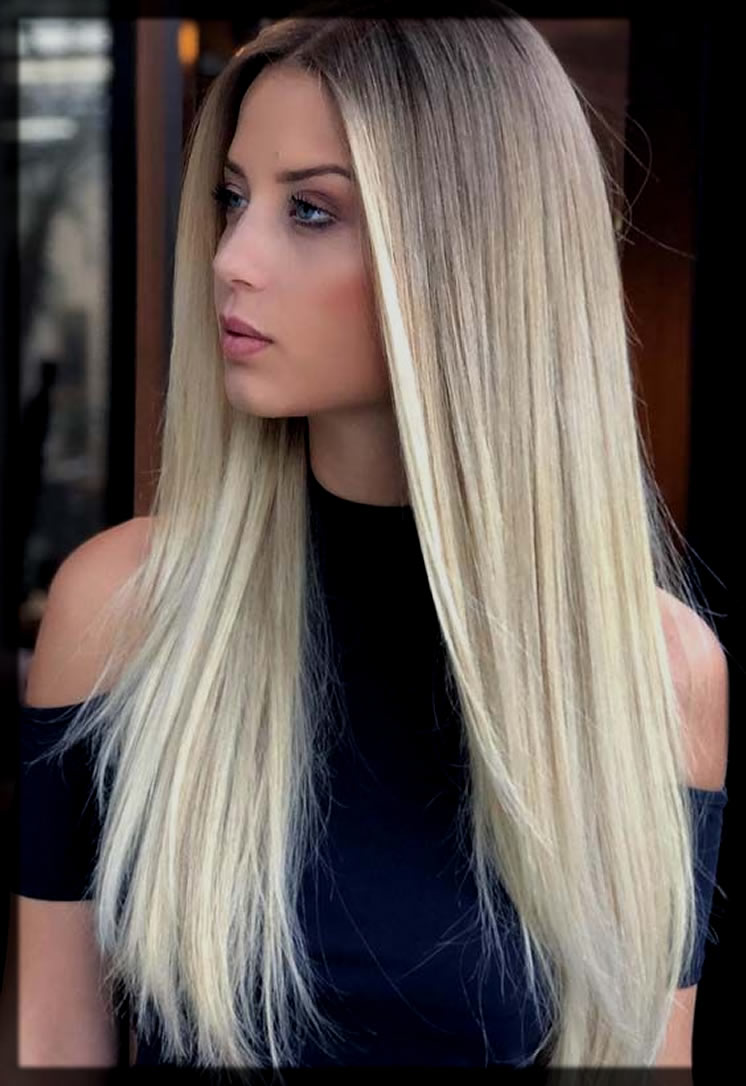 10- Cool Nail Polish Styles for Eid
Girls' preparation for eid is inadequate without nail art. Therefore I am going to share some trendy and most excellent nail polish arts below. Give your nails a novel and fresh look by decorating them well with the latest nail art.
I believe you will fall in love with these eid nail art designs because they are elegant and sophisticated. The following four pretty nail art for eid will improve your hands' beauty and make your eid look more marvelous. 
Matte nail art is quite trendy these days. If you are going to wear heavily adorned clothes, then apply the matte nail polish to complement them.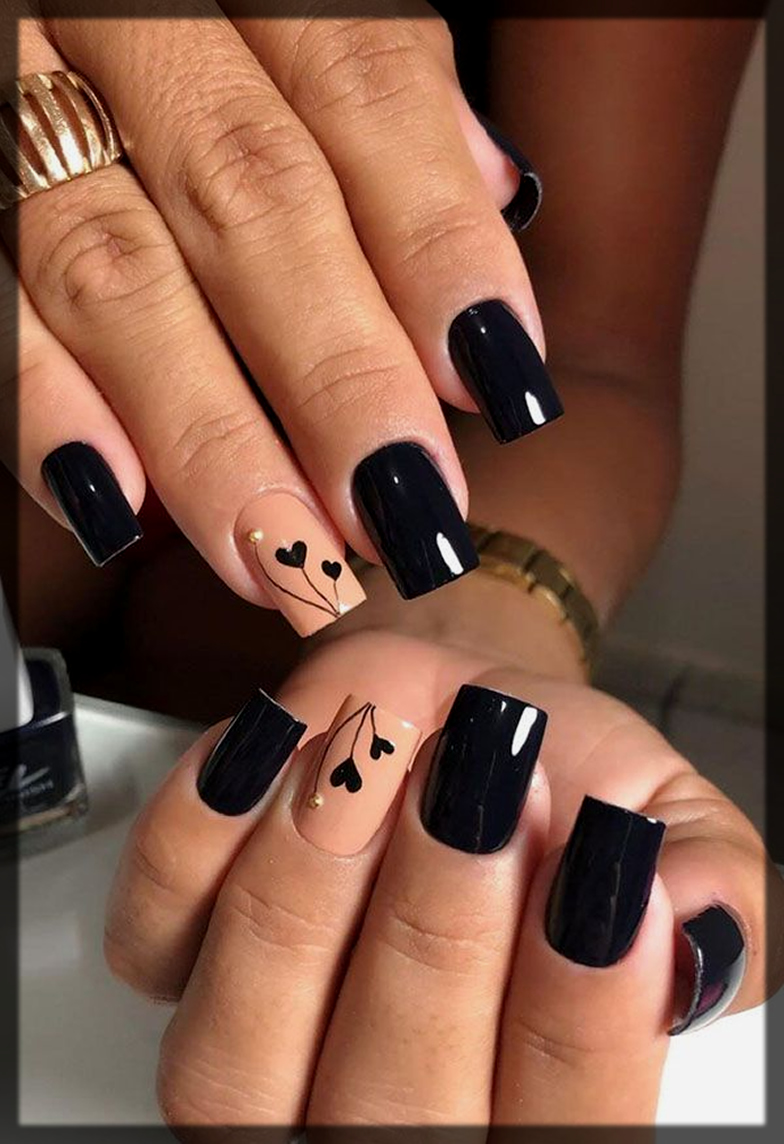 Apply the glittery nail polish with the simple dress because it will add to the beauty of your dress and hands. Festive season always calls for something shimmery and sparkling.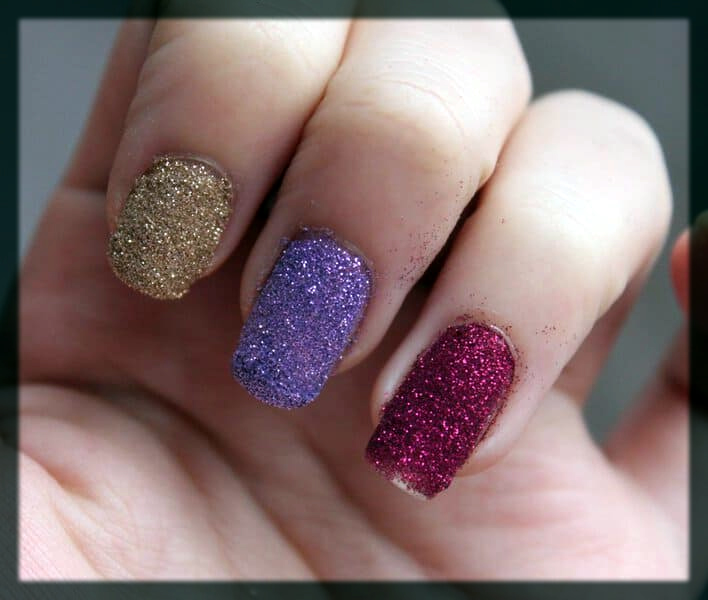 For getting the traditional eid vibe, pick the Chaand Tara style. These decorations and beads can be easily bought from any nail art shop or makeup section. You can also experiment with different colors and designs.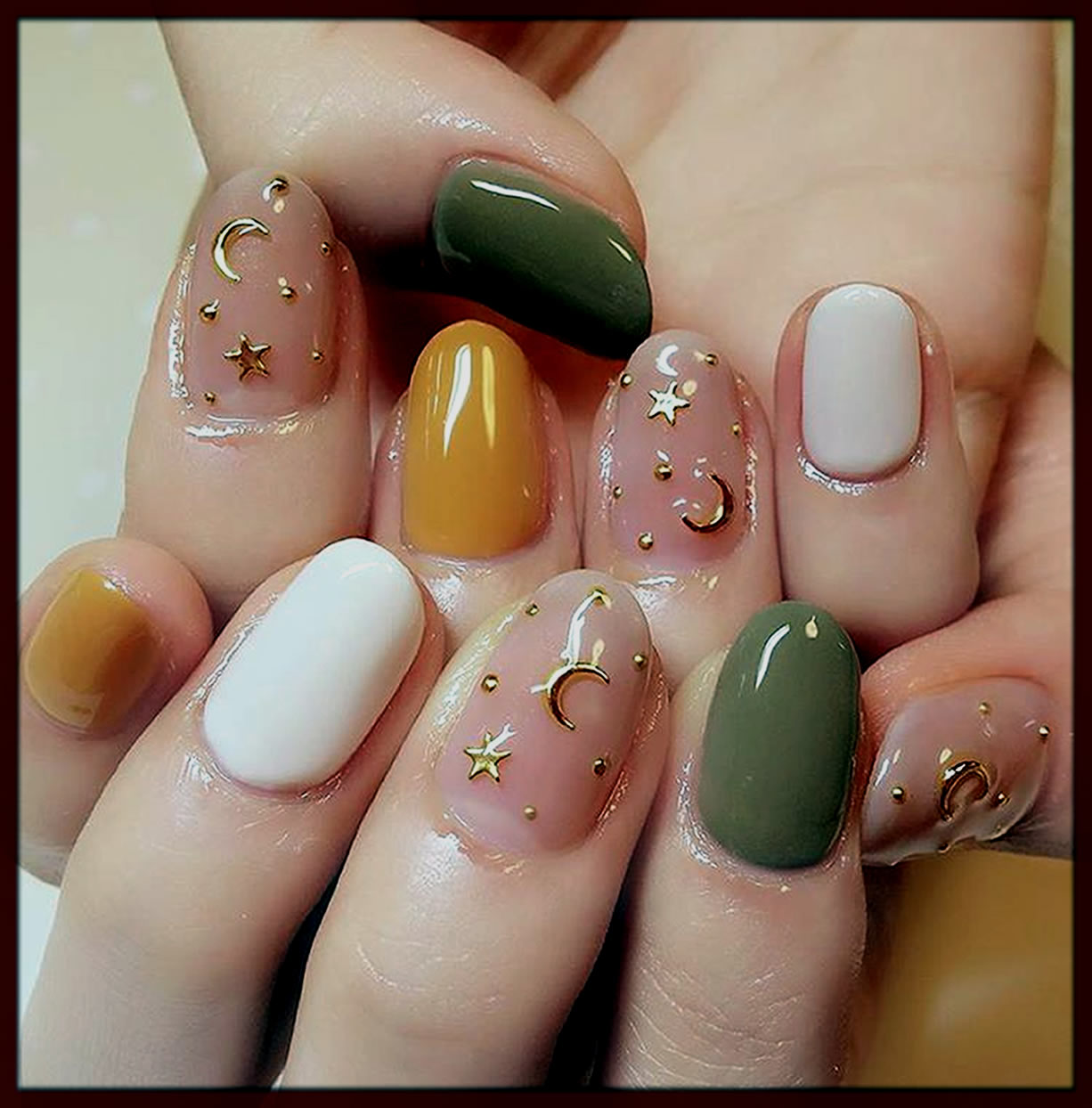 The combination of matte nail polish with glittery nails looks outstanding. Start growing your nails for eid and get this type of look. Girls may depend on your dress and preference. Learn here how to do nail art at home by yourself.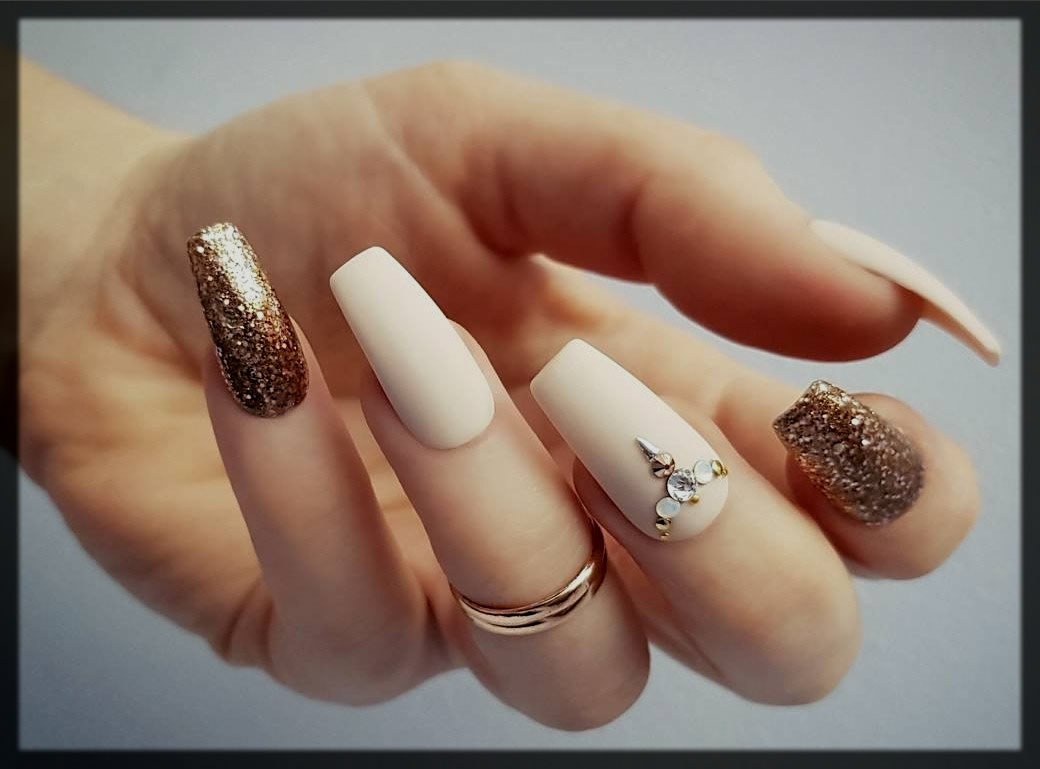 9- Charming Eid Fashion Trend for Jewelry
Jewelry enhance beauty of ladies that gives the feminine vibes. There are numerous styles available in the market but choosing the right one is tricky. Read the following tips that surely help you out to pick the right adornments for eid.  
Match your dress with the neckband and small round earring to get a lovely and decent style. Hoops and long tassels earrings look more pretty in summer festive season.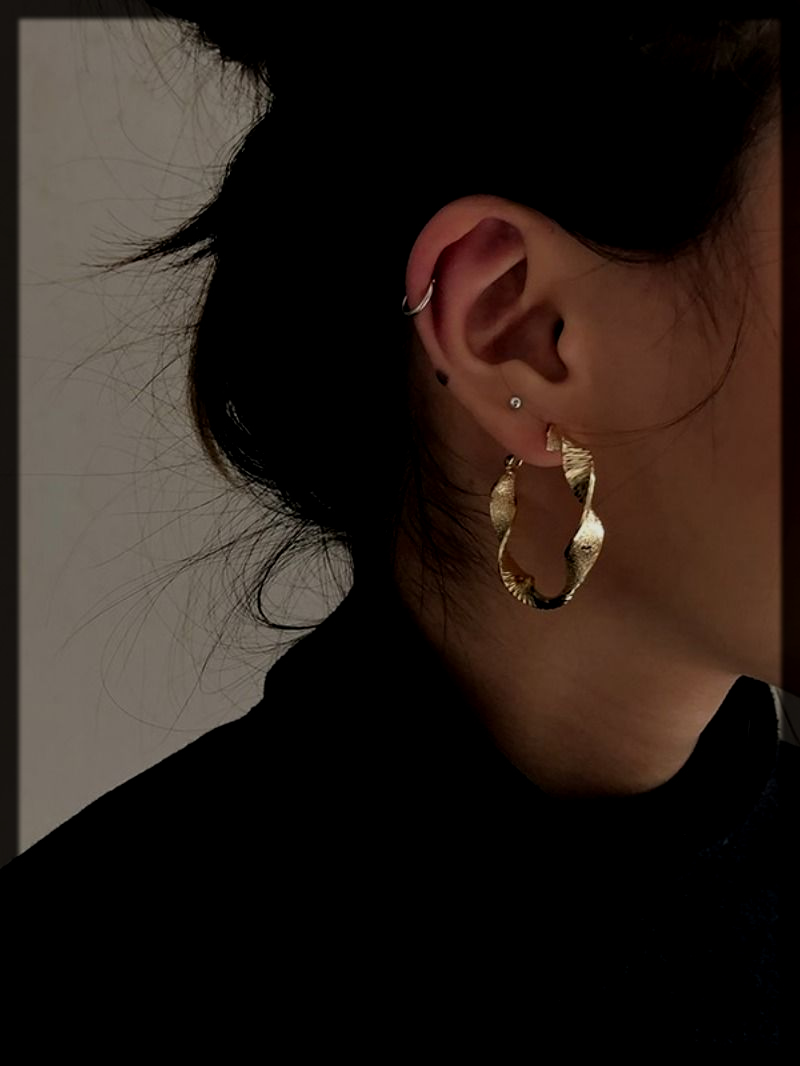 If you prefer to wear simple clothing, wear heavy adornments for the perfect look. The newlyweds and married women can go for heavy jewelry otherwise you can choose whatever suits you.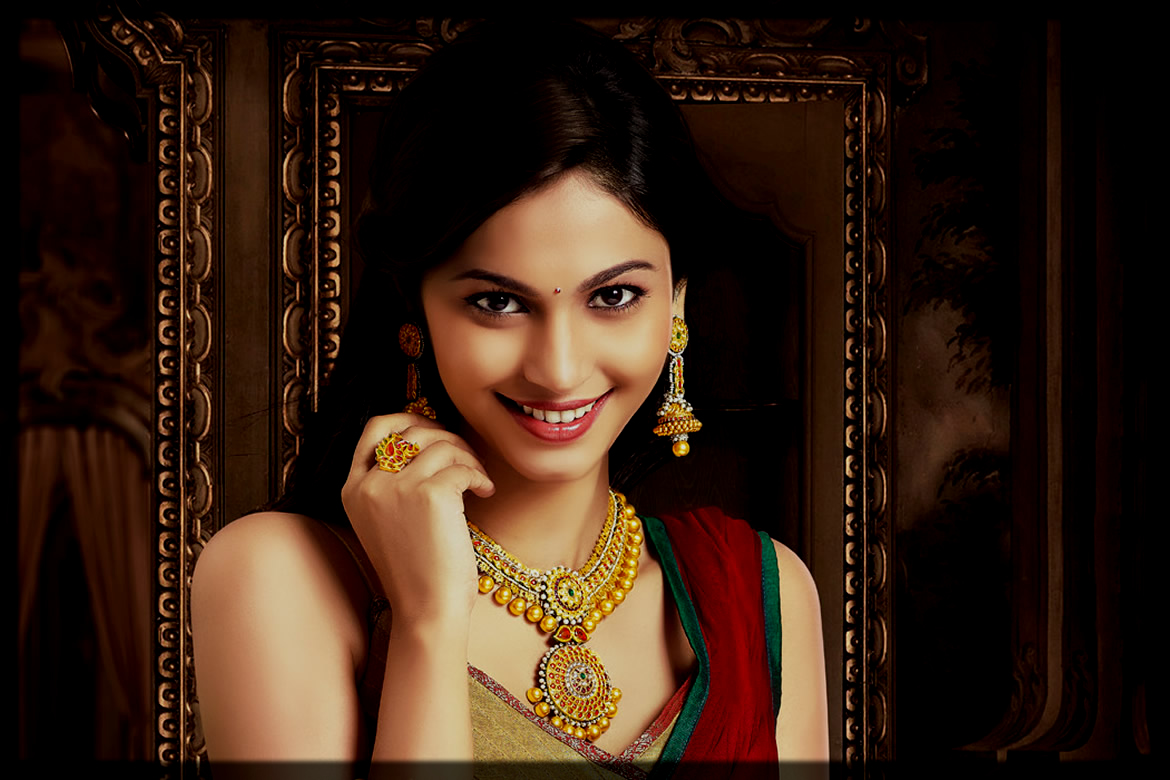 Never forget to wear the rings to increase the beauty of your hands. You can either wear big beaded ring or simple ones. The choice depends on your age and dress.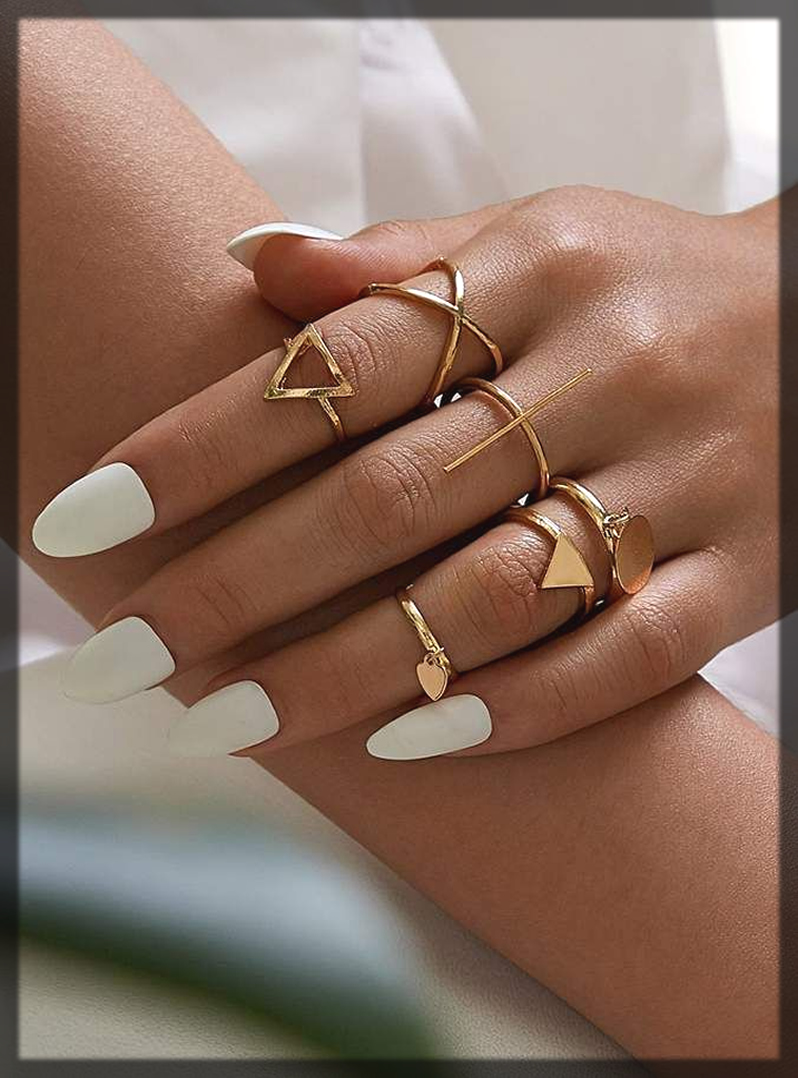 When eid is near, the markets get loaded with every kind of bangles as this eid has a tradition of wearing bangles, mehndi and sweet dishes. Wear the bangles on both hands for getting the classy Eid look.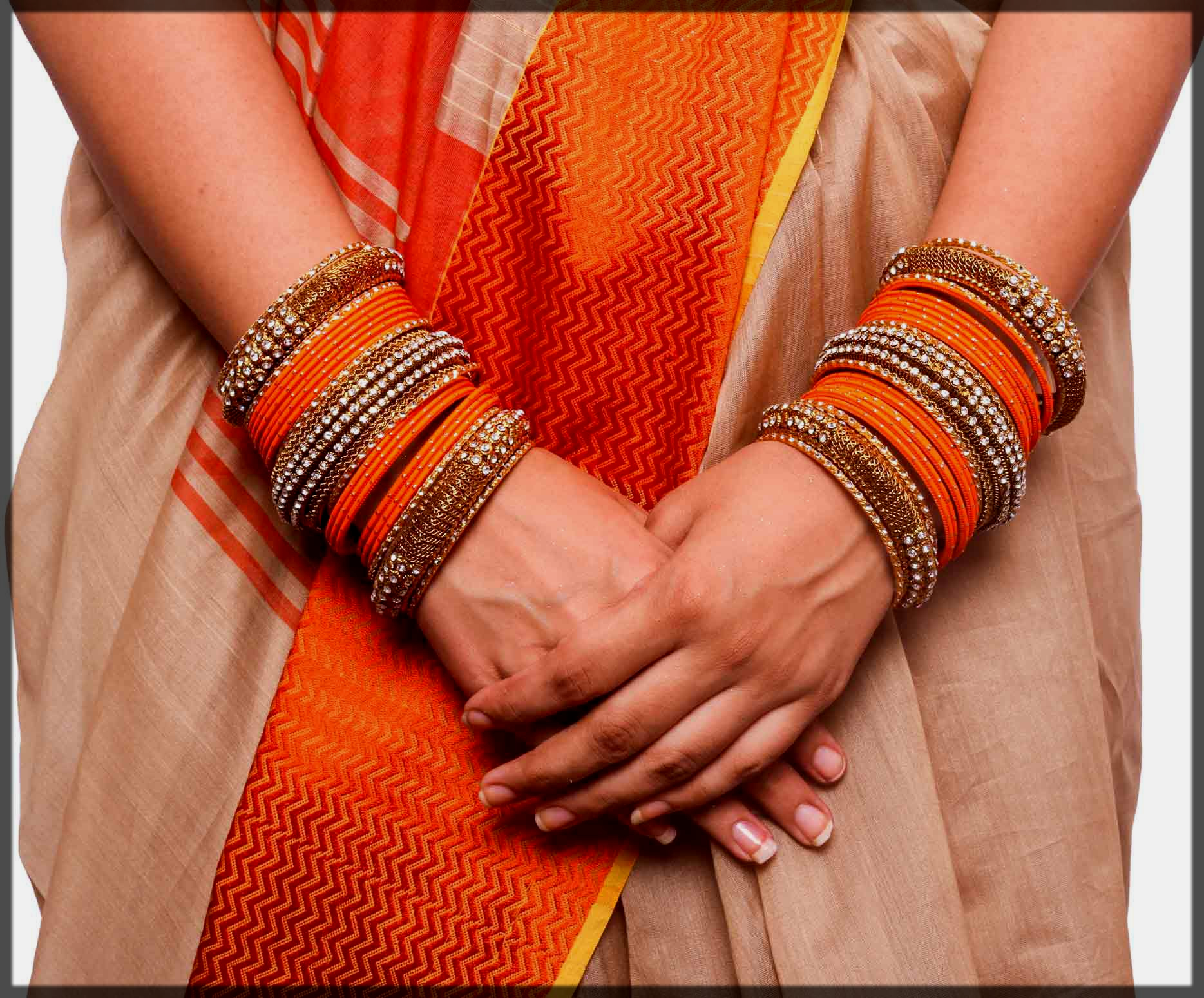 8- Beautiful Mehndi Fashion Trends
Mehndi is considered the most important part of eid. On the "Chaand Raat," women and girls decorate their hands with mehndi. There are many ways and styles of Mehndi that you can choose and prettify your hands. Mehndi is an icon of superiority. Therefore, all women desire to prettify their hands with mehndi to make all of their stunning and noteworthy gazes.
In any event, women like to apply mehndi on their hands and feet. Usually, they apply mehndi on eid and wedding occasions to get the perfect display. Some typically and trendy designs of mehndi that you can apply on eid are:
Tikki mehndi designs are always prevalent and popular on eid because these mehndi designs never gets old and boring. Many modifications are made in this designs which further enhance the beauty.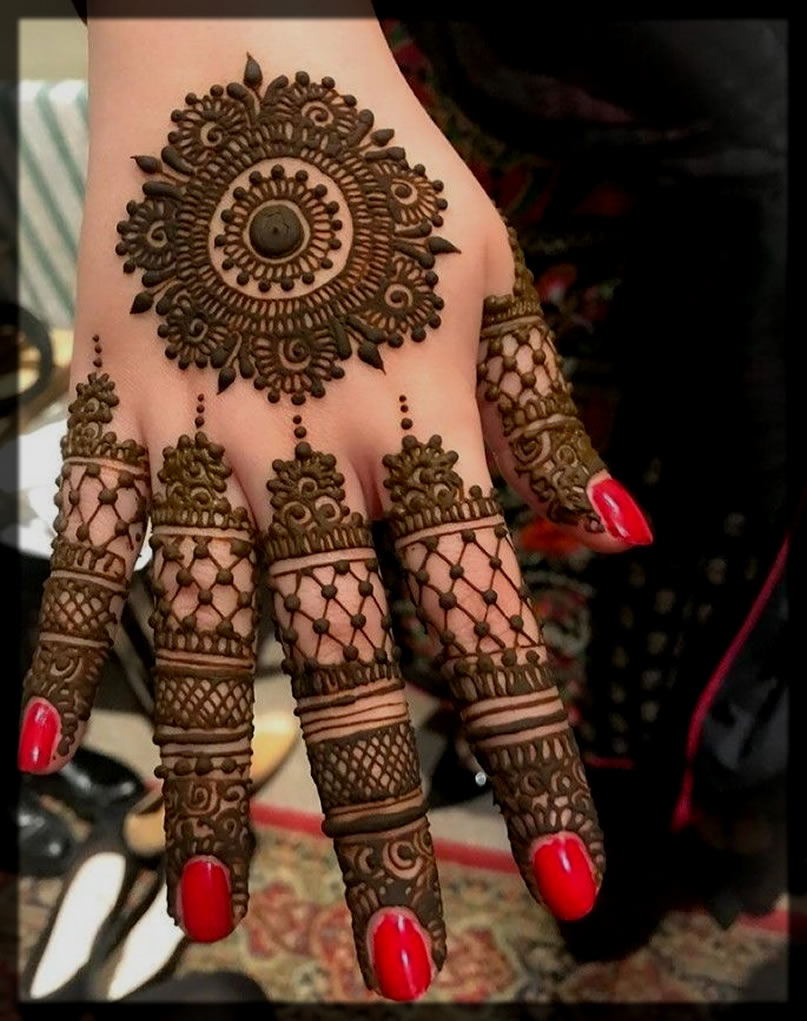 Chand Tara mehndi design is perfect for eid. For the real festive essence, go for this style and pair your chand tara mehndi with decorated chand tara nail art design. It is the perfect combo to adorn.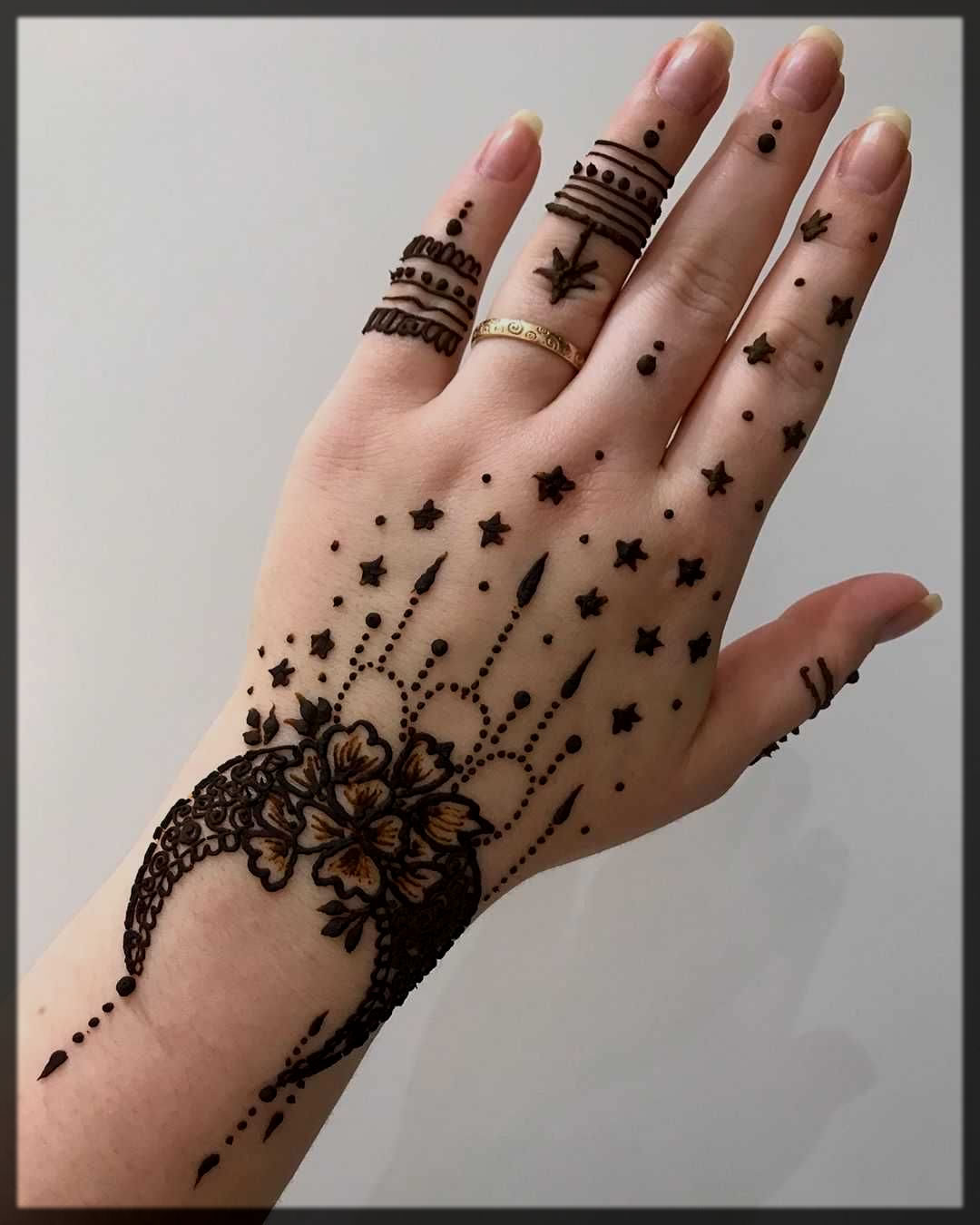 If you prefer simple mehndi, then apply the henna on your fingers only. Finger mehndi designs look fuller and festive. You can try new patterns and styles for eid-ul-fitr and eid-ul-adha. Further, you can also adorn tikki mehndi on palms.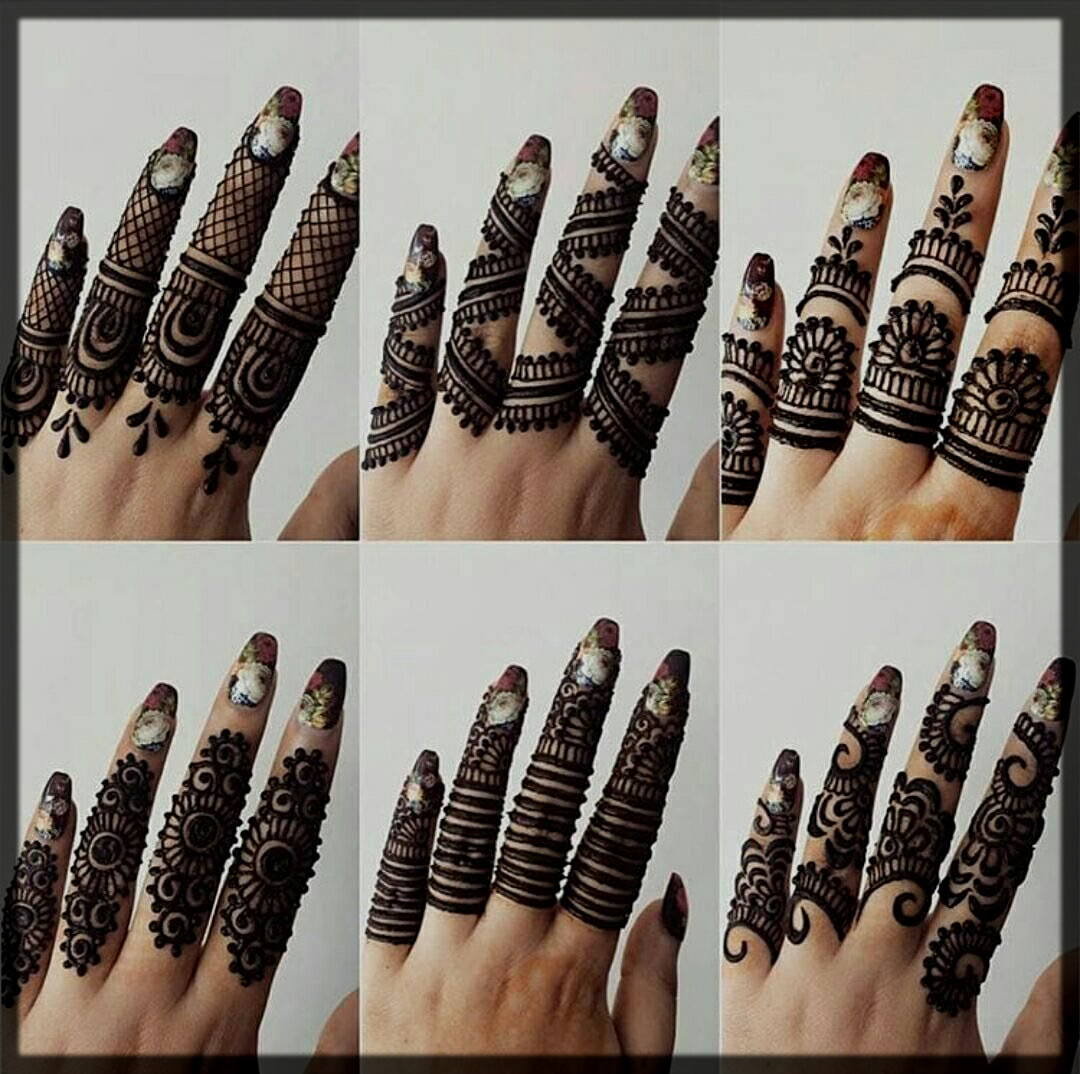 For the stylish and modest look pick the Moroccan mehndi design. It looks very up to date and trendy. You can also get sticker mehndi in different designs if you have no time for mehndi or parlor.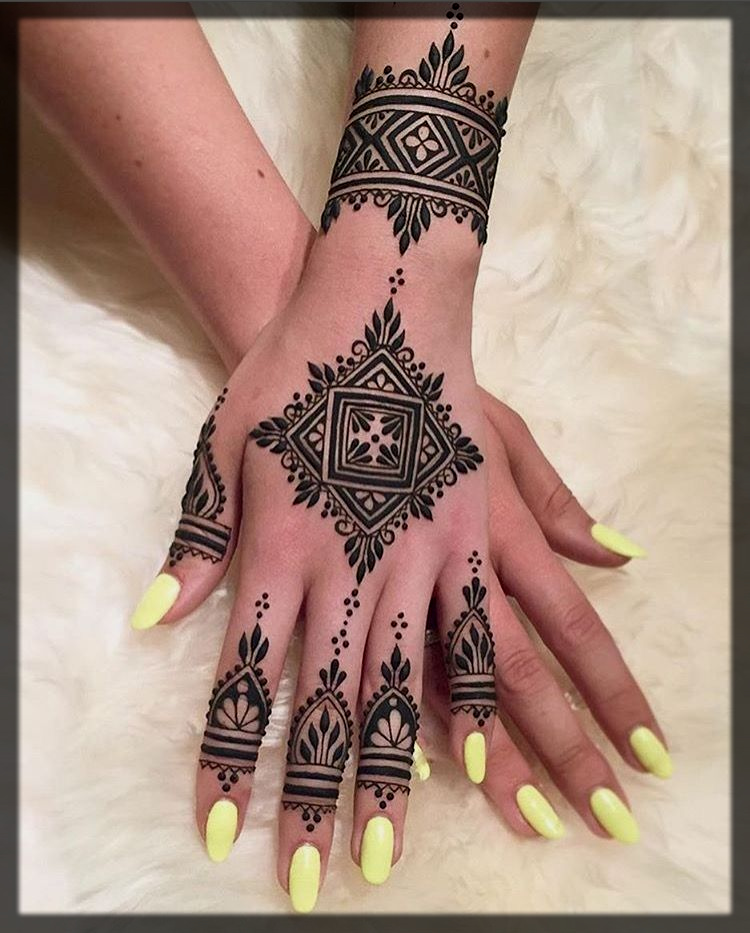 7- Enchanting Eid Fashion Trends of Hair Color
Suppose you desire to update your eid look at that point change the color of your hair. Live your life in colors by adding some lovely tone to your hair. 
Nowadays, the grey-shaded hair color trend is at the peak. You can pick any grey shade for coloring your hair to make your eid look more chic and contemporary. It looks very unique and only daring women can bear it.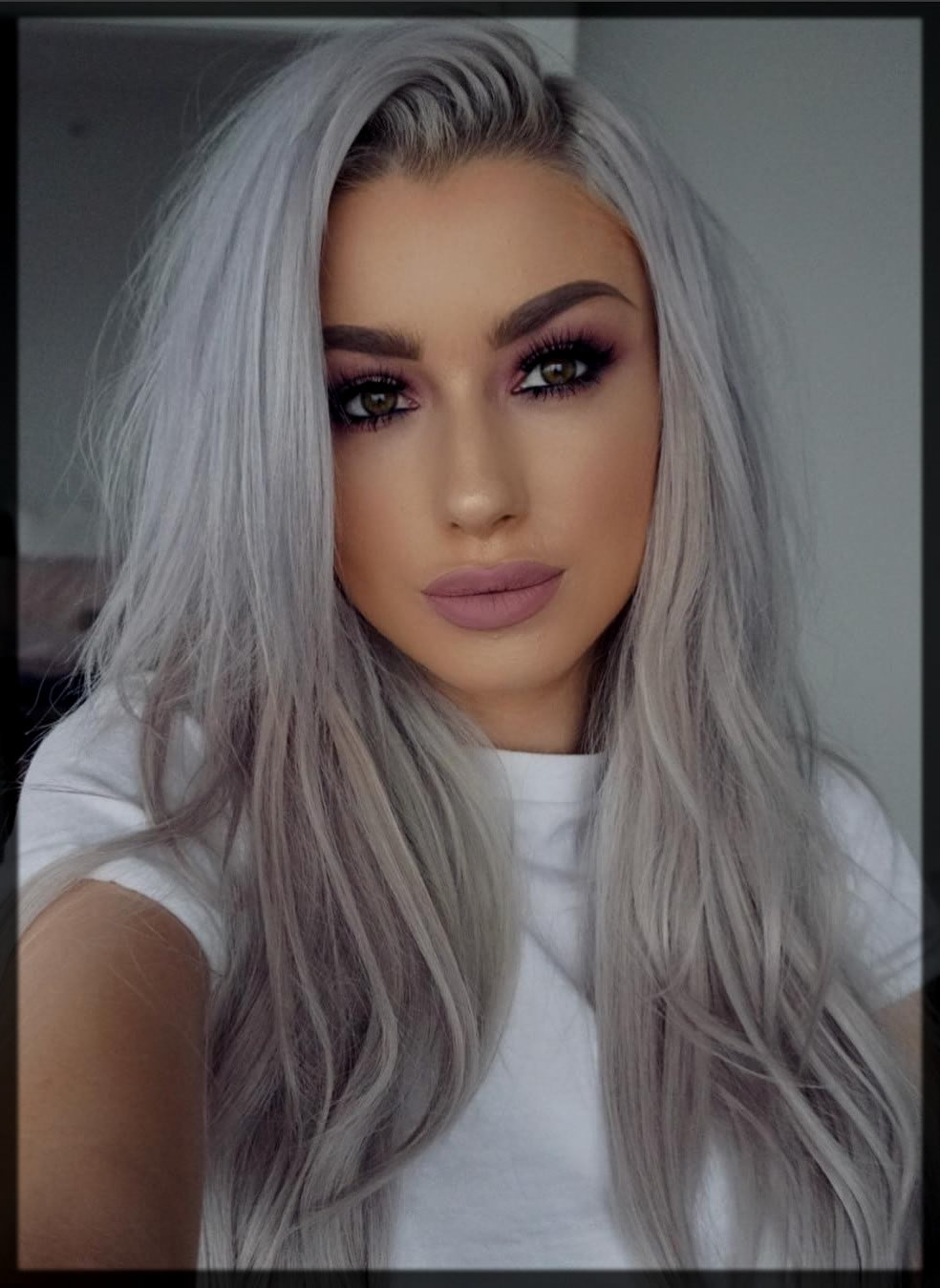 If you have a fair skin tone, then you can pick the caramel hair color. This color looks lowkey good and does not make you look completely changed. So, if you are looking for something slightly less noticeable then this is your color.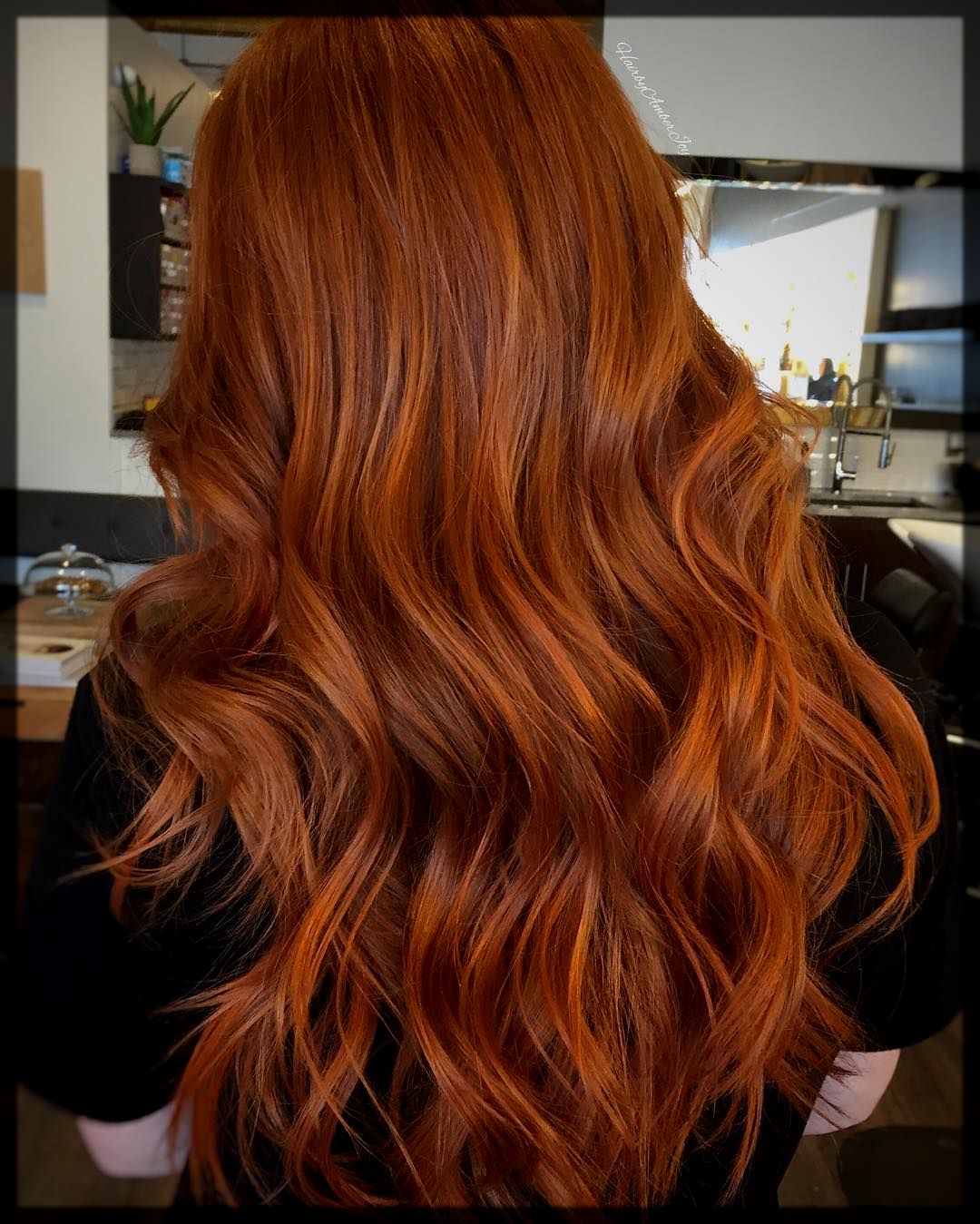 You can also choose the Copper shimmer hair color, which is best for fair-skinned girls. This color is very much in trend and girls go for this on events like eid.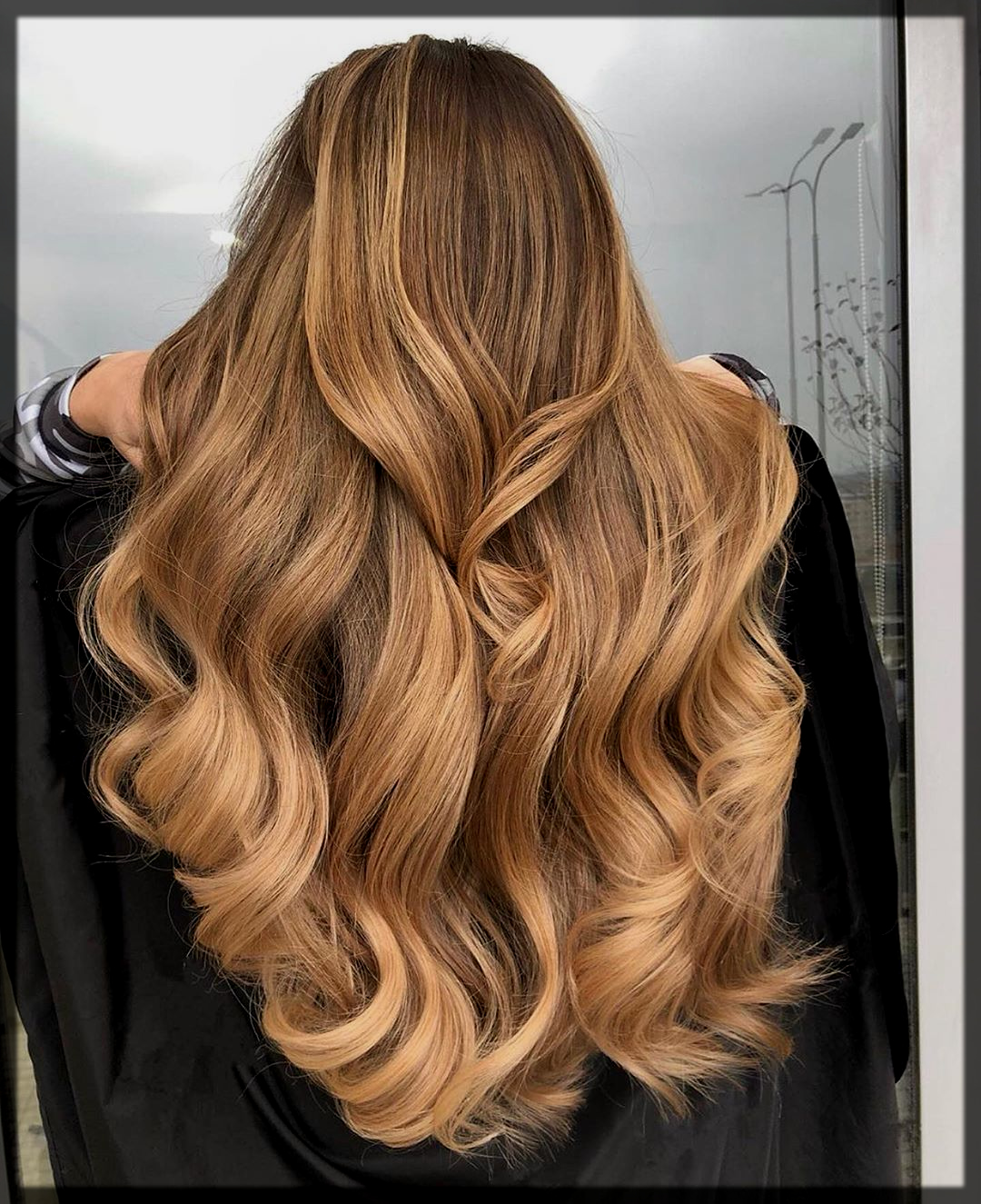 For aged women, ruby fusion color is best. Try something new and this color will completely change your old personality in to a brand new one.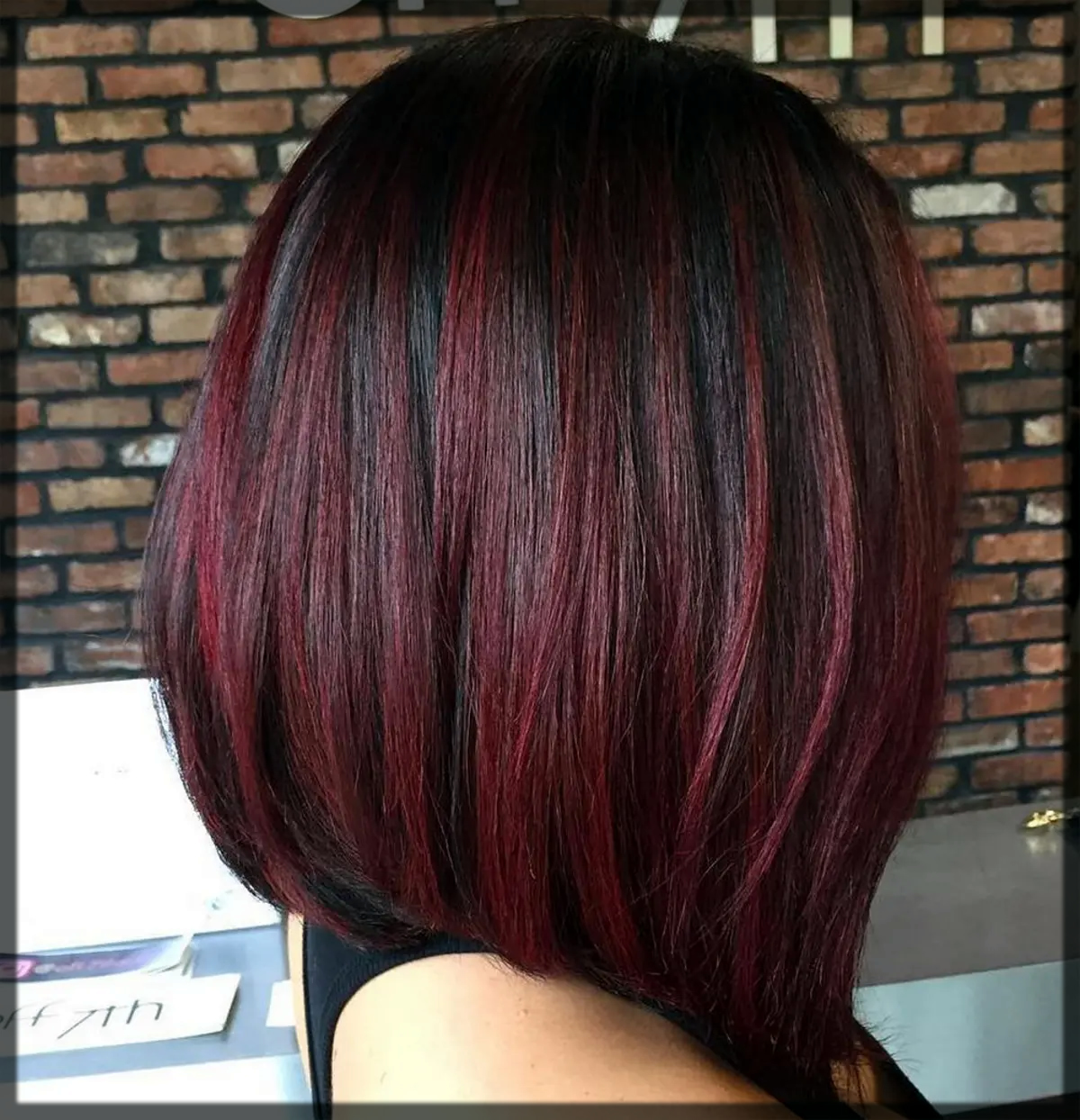 You can likewise color your hair at home and by getting tips on how to dye your hair at home. This weblog will step by step guide you to dye your hair at home easily.
6- Pretty Eid Makeup Fashion Trends
Beauty is the strength, and makeup is something that absolutely enhances that. All women are pretty in their own way, but you can make yourself more pretty and splendid with the right kind of eid makeup look. So, below are some makeup looks you can try on this eid.
Many girls try new makeup looks on eid and bold makeup is prevalent. If you have any plans with your friends for the night outing, then apply the bold makeup for nighttime.  Eid is a perfect event for girls to wear bright lip colors and smokey eyes so go for it.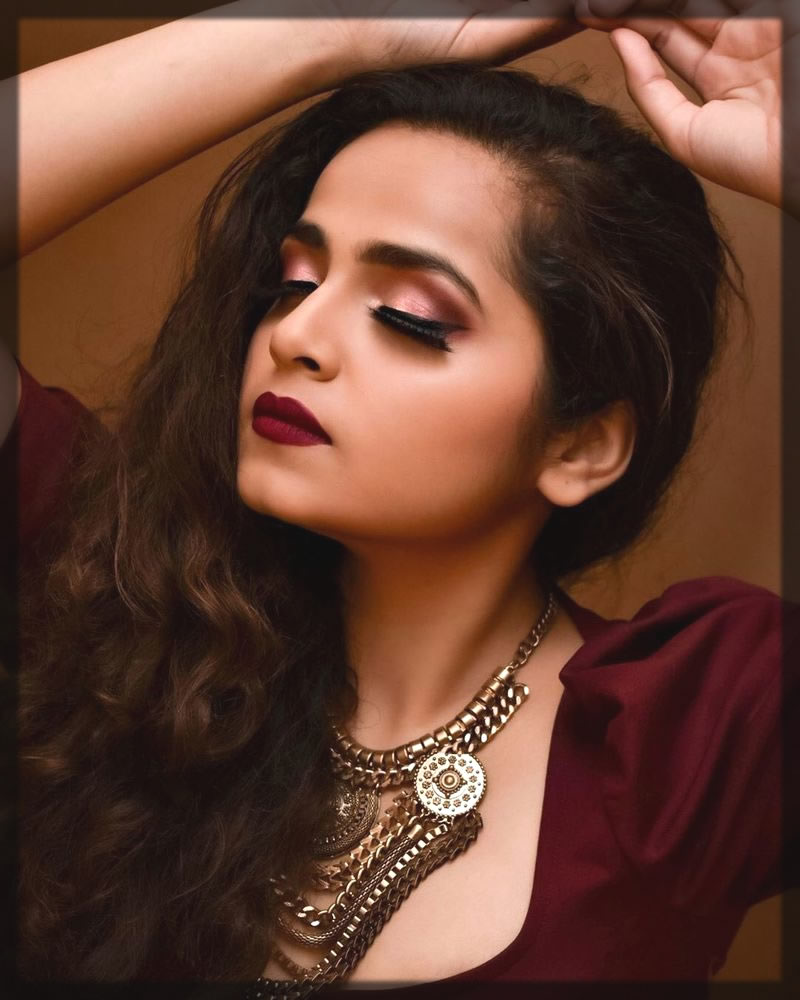 For a casual get-together, apply the natural pinkish makeup. If you are newlywed, then pinkish makeup will look quite appealing because you have to get ready first and everyone will be attentive to you and light makeup never disappoints.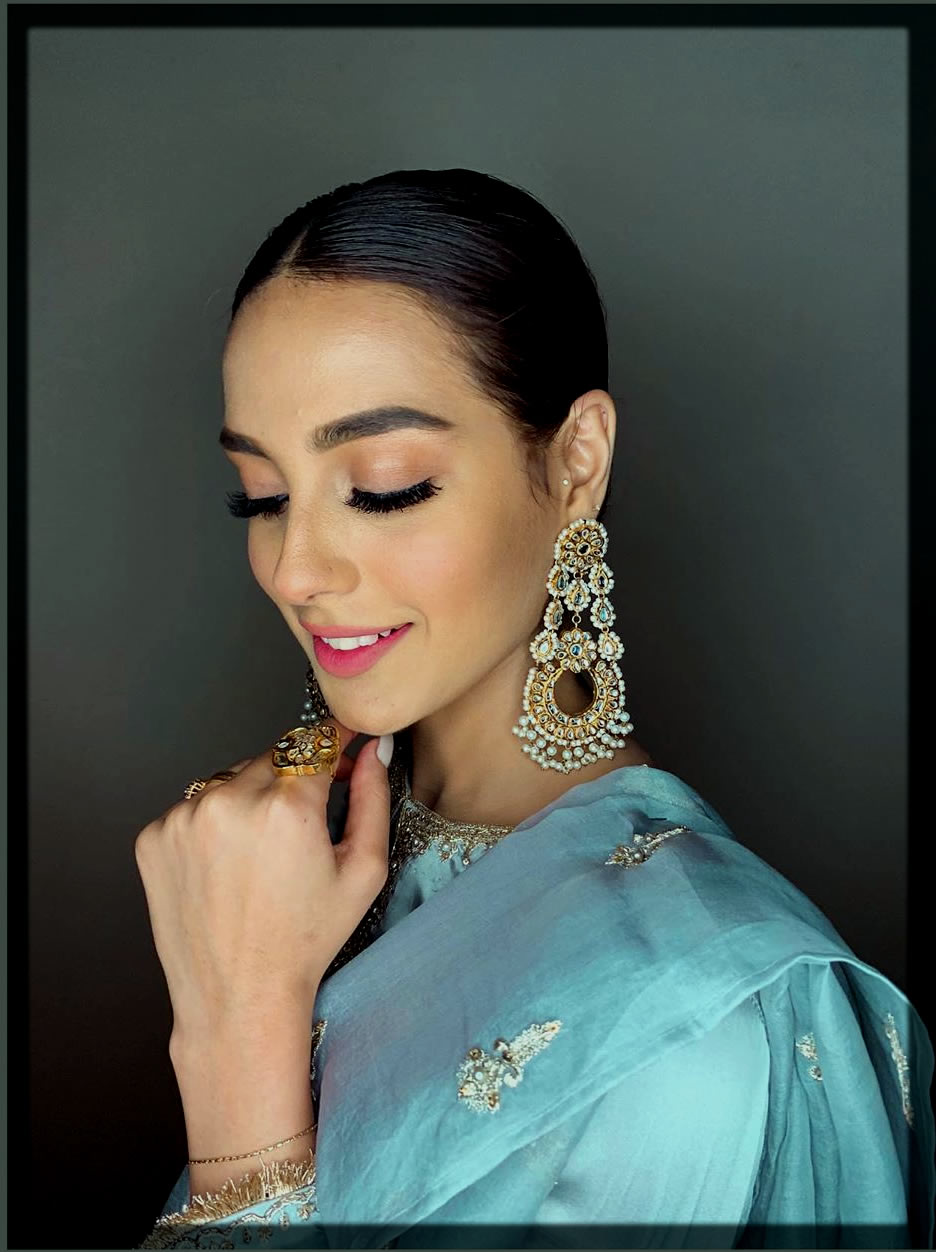 If you desire to try something new this eid? Then apply the cut-crease eye makeup with the cat-style eyeliner. Eid brings lots of occasions for dressing up so always go for something new on eid.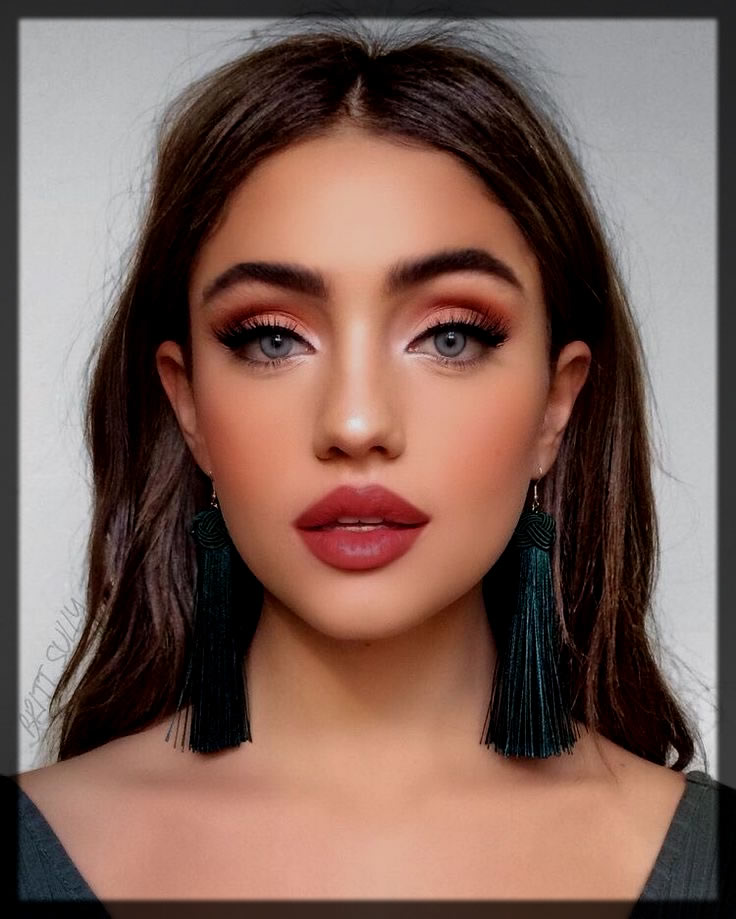 Eid is often celebrated by visiting relatives and friends. So, if you have to carry your makeup for long hours then opt for a natural makeup look. The nude and brownish makeup looks very fresh and you do not have to touch up every other hour.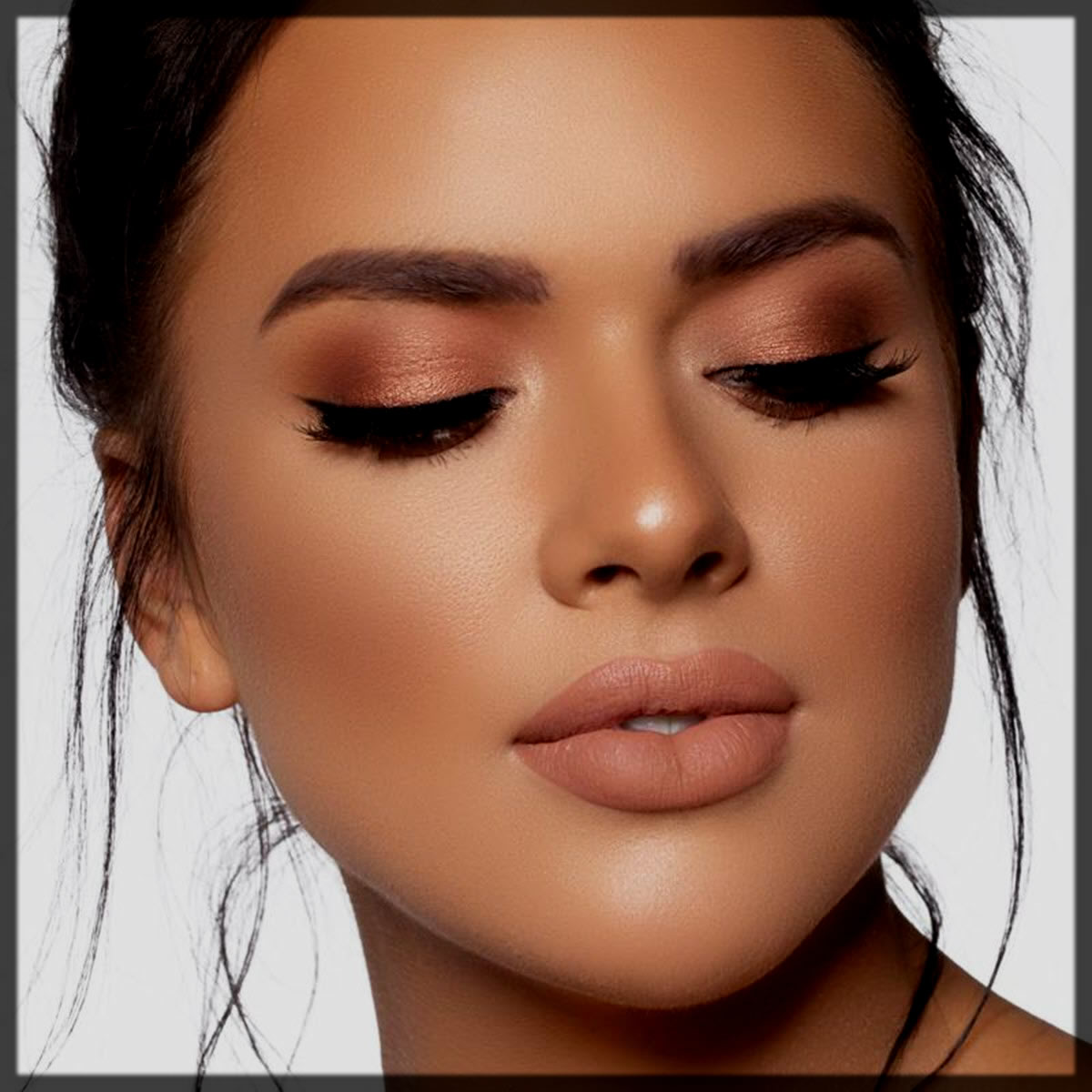 5- Useful Skin Care Tips for Eid

Women of all ages start prepping their skin before eid so that their skin looks fresh and smooth with makeup. These 12 habits should be adopted by every woman and you will not have to struggle for smooth skin at all. Now we will talk about some skin care tips that every girl should need to know for glowing skin:
Protect yourself from the sun.

Never sleep with makeup.

Cleansing and exfoliating should be done regularly.

Before applying the makeup, set your skin first with the primer or moisturizer.
Use the primer to keep your makeup all day long.

Remove the makeup with makeup remover, then rinse it off with lukewarm water.

Try to use organic makeup products.

Wear sunscreen daily.

Moisturize properly after washing your face.

Drink 7 to 8 glasses of water. 

Avoid washing your face with hot water.

Be yourself because you are beautiful!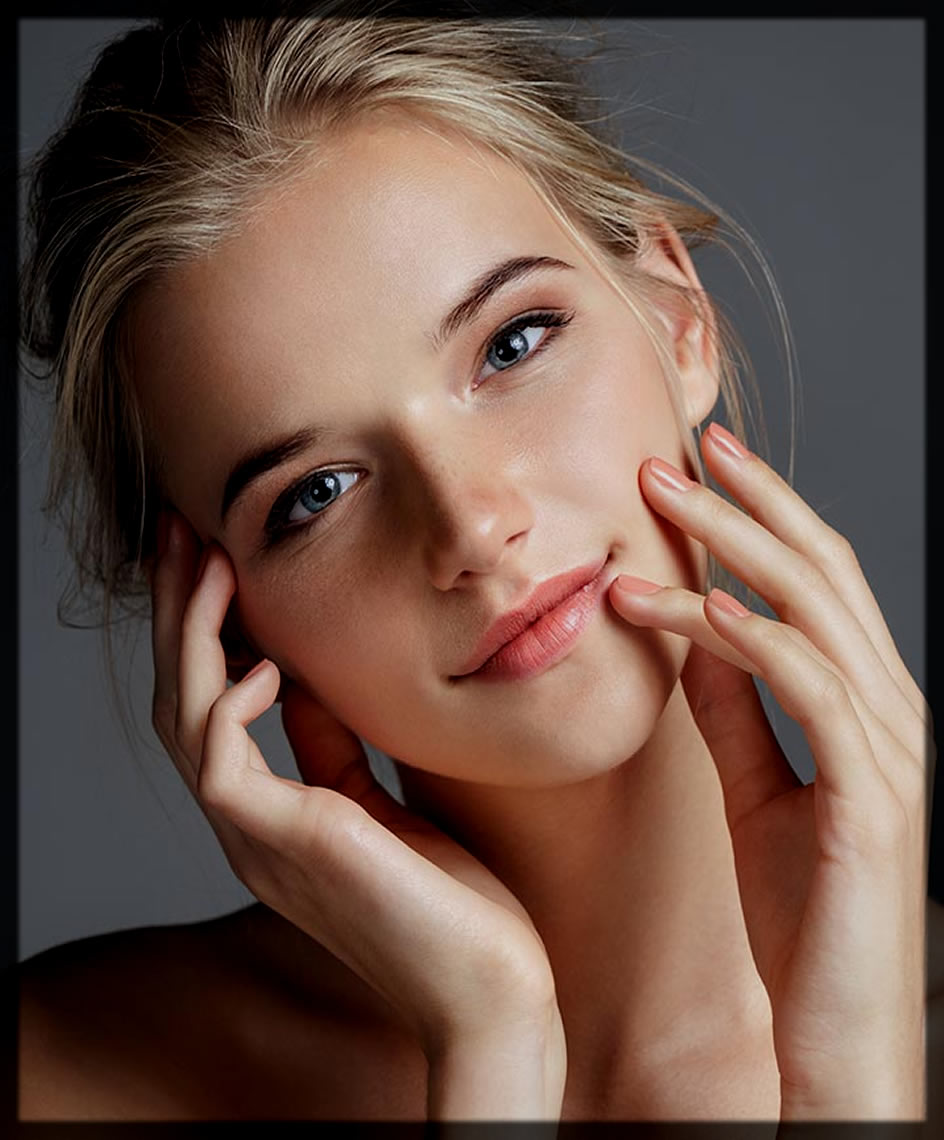 4- Attractive Footwear Fashion Trends
Footwear likewise playing a significant role in enhancing your personality. This Eid, you can try the following style of shoes to get the trendy and alluring look. Always choose your shoes concerning your activities and workload. Do not tire yourself for looking good because beauty is not pain anymore.
Peep toe shoes

Block heel shoes

Cone heel shoes

Sandals
Which Style to Choose?
For the tall ladies, sandals are the fittest. If you are a housewife and whole arrangements are on your shoulders, then wear simple strapped sandals that will look good with your eid outfit without making your feet swelled and tired.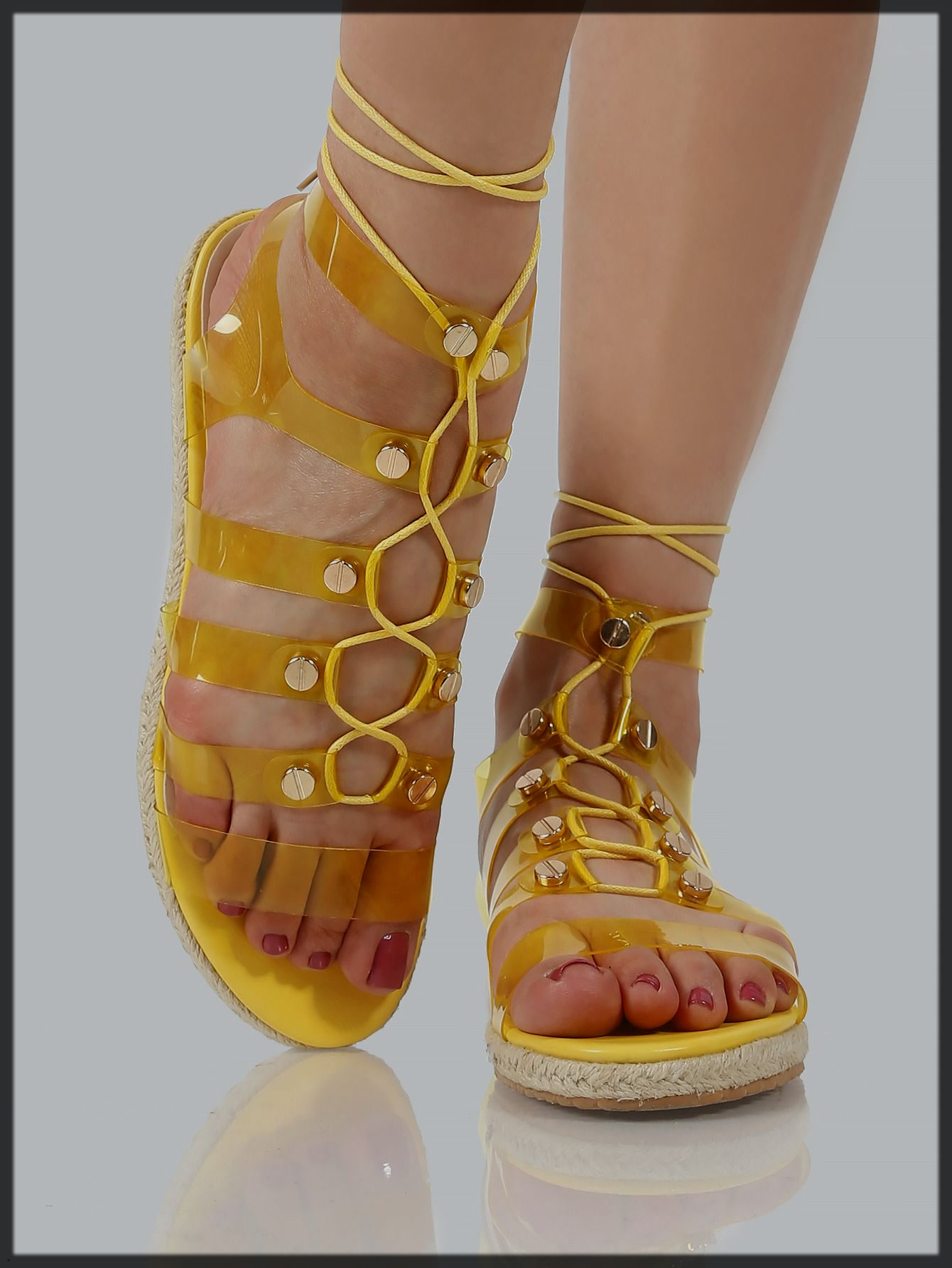 Cone heel shoes are ideal for wearing with the heavily embroidered dress. If you can bear these heels then definitely go for some strapped black cone heels. You will look graceful and festive for sure.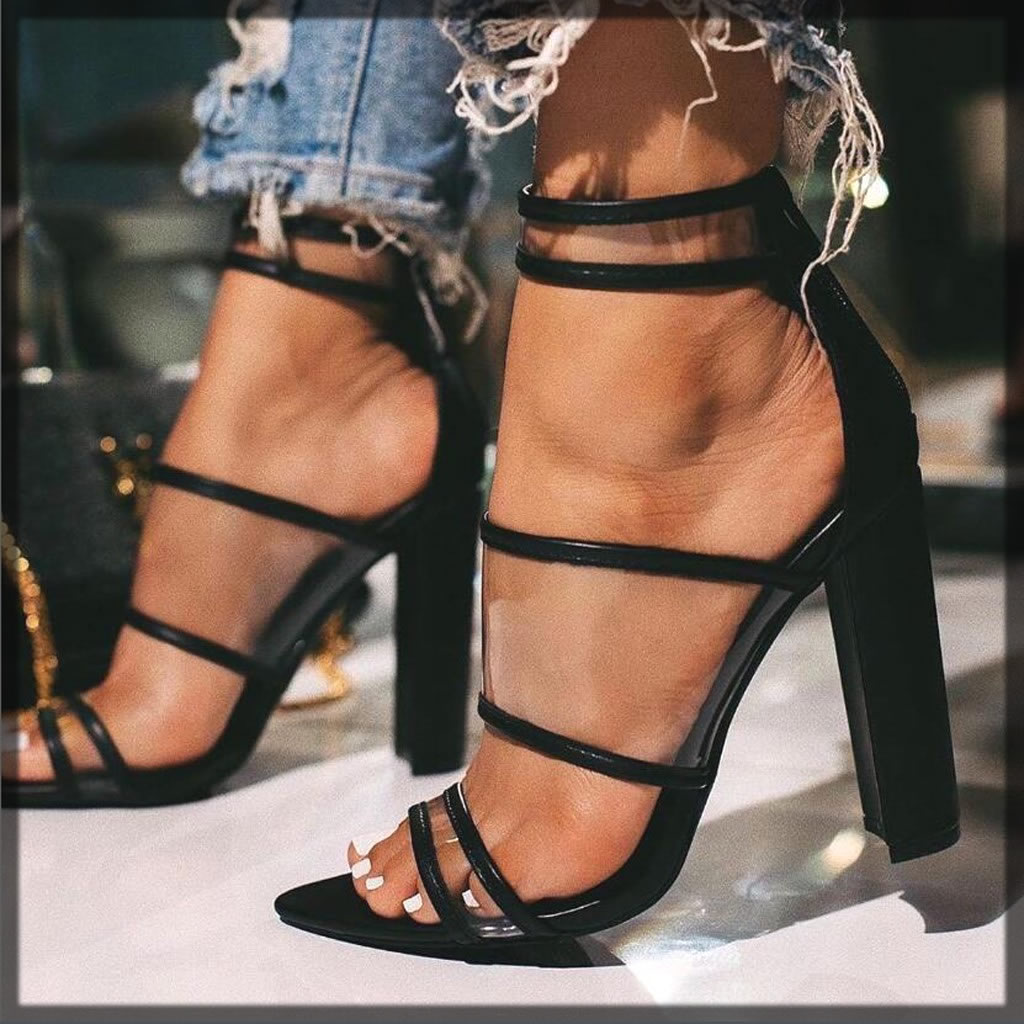 For your semi-formal look, block heel shoes are precise to wear. These are comfortable and stylish at the same time. You can choose a nice nude color for looking graceful.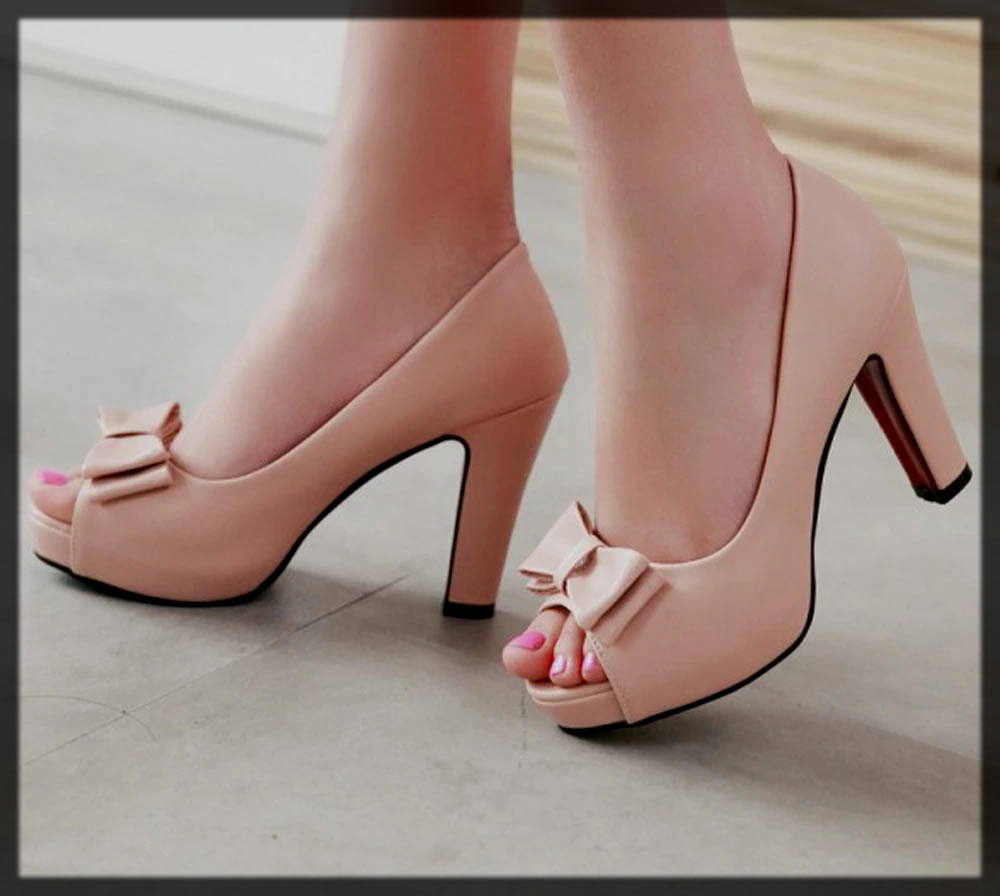 High heels always look good with every kind of dress. Eid is an event that allows girls to dress up to their heart's content so do not miss the chance and go for high heels.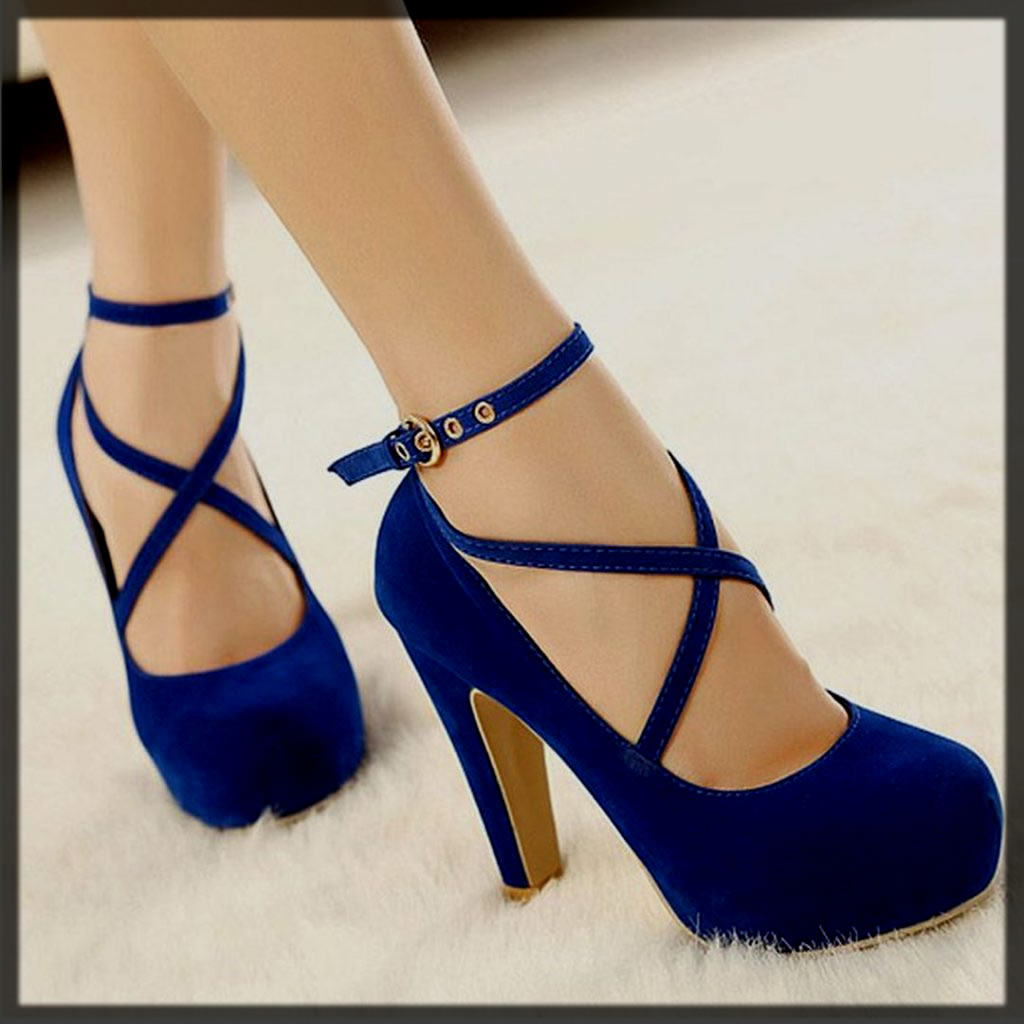 3- Appealing Watches for Eid Look
Women waste a lot of time finding the best watch because they want everything precise. The chic watch will add more charm to your Eid look and make it appear more dazzling. You will get the many designs of women watches in the market, but the following four types are in trend these days:
Strap watch

Bracelet watch

Smart Watch

Luxury Watch
These watches are very prevalent and popular among the teenage group. The watches look very girlish and look beautiful at the same time.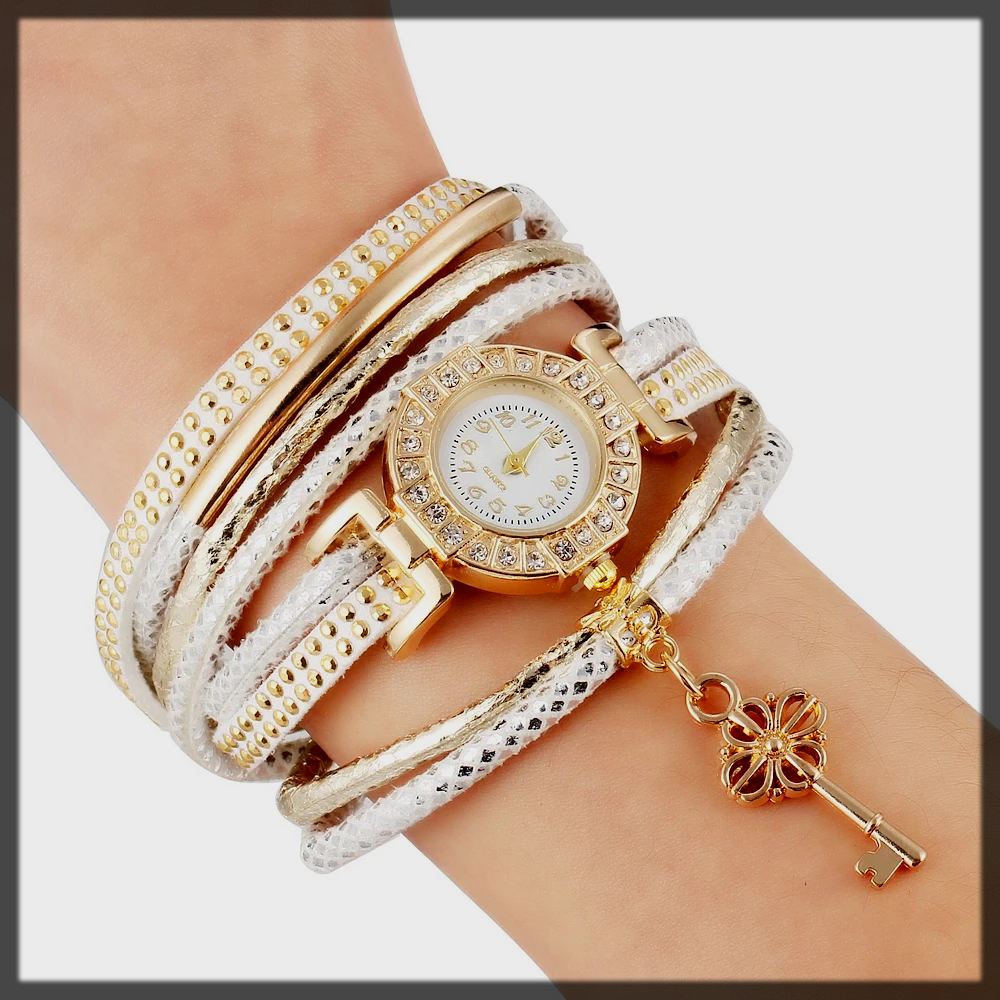 With the heavily embroidered dress, wear the smartwatch to get the others' attention. Because wearing watch on events looks quite classy and graceful.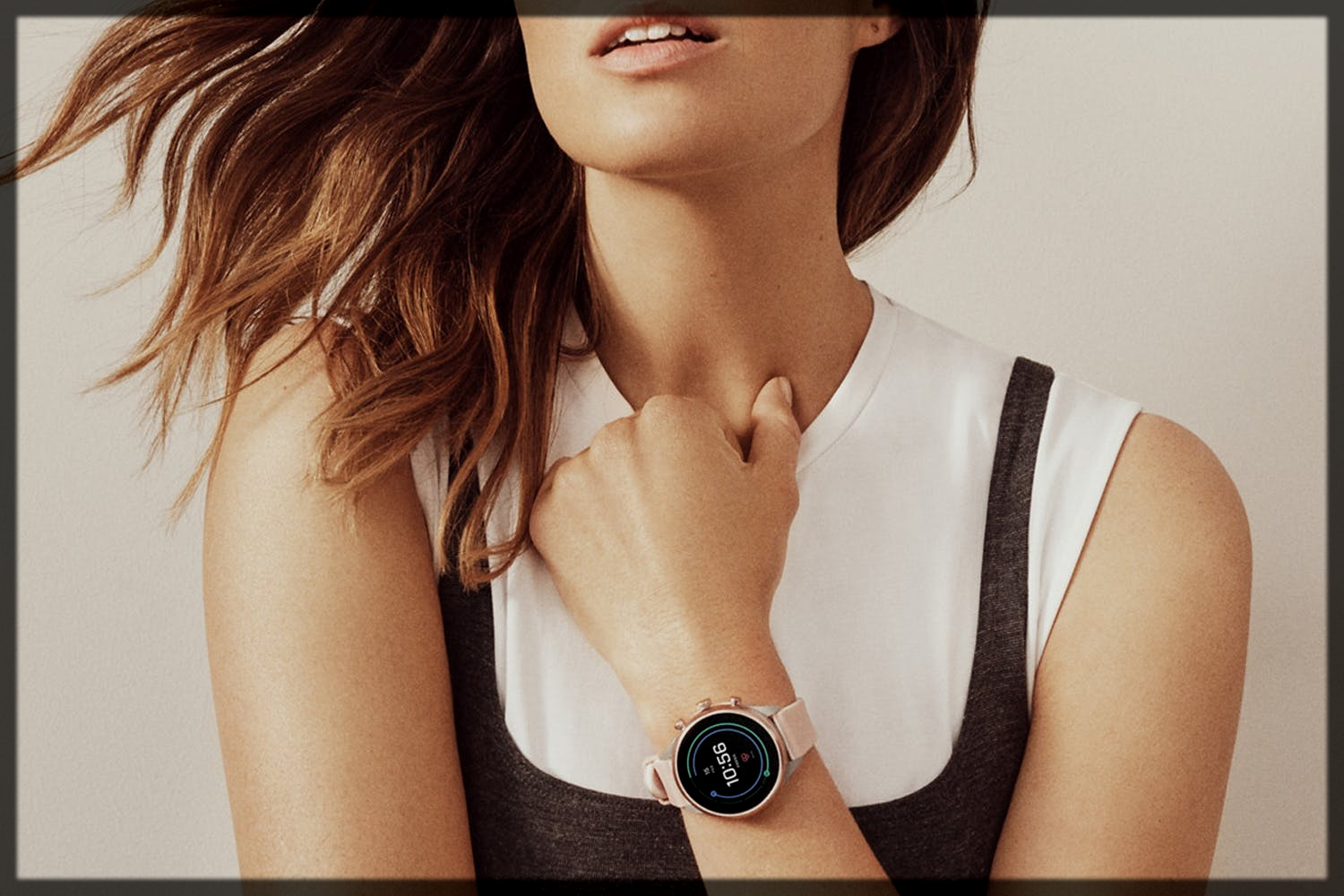 Match your luxury dress with the luxury watch. With embroidered and embellished attire, choose a beaded watch to complement the dress.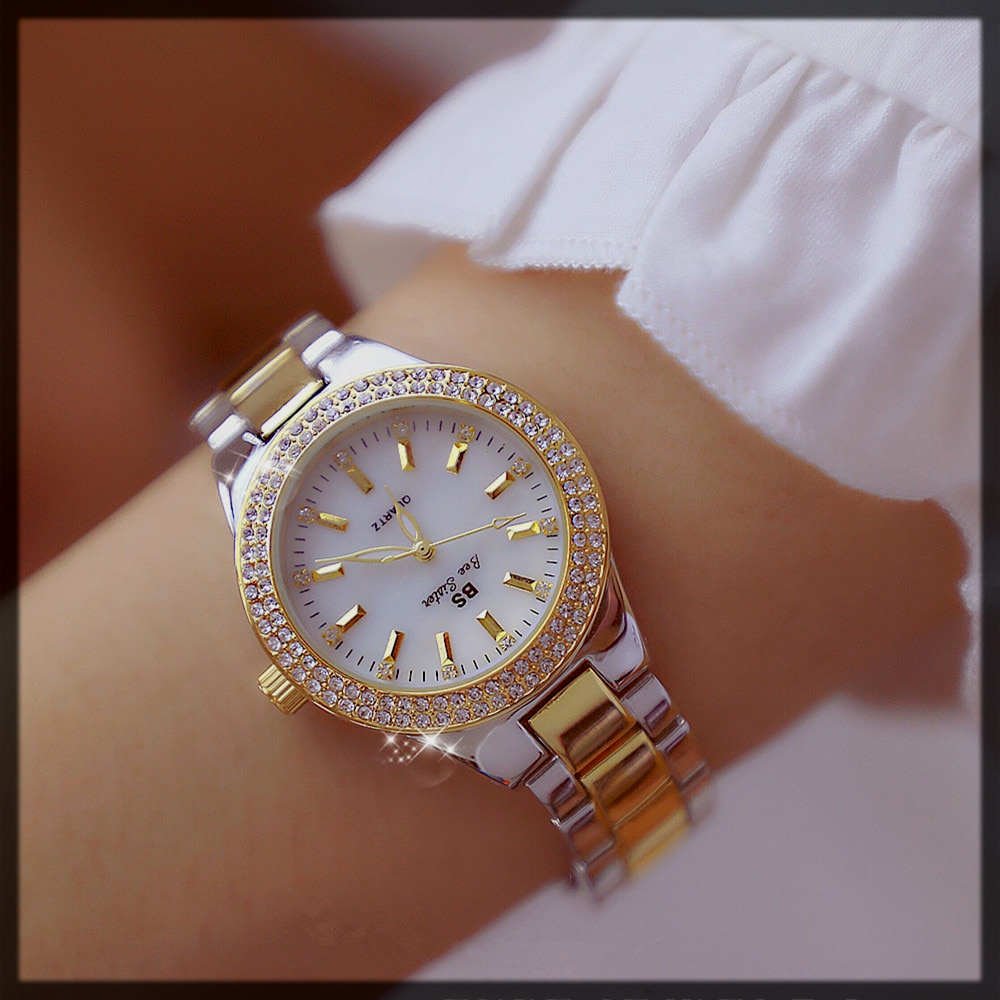 If you want to keep your gaze attractive, then wear the strap watch. You can go for other color straps as well.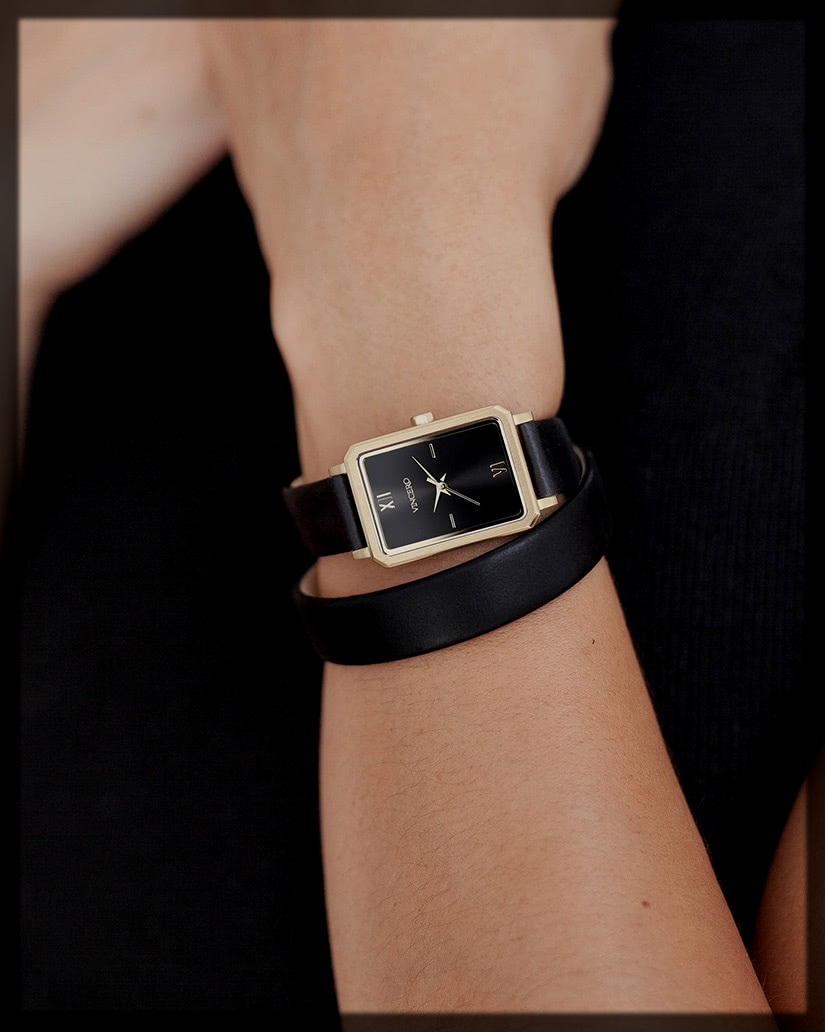 2- Go for Astounding Sun Glasses
Glasses do not merely shield your eyes from the heat also look stylish and modest. Your Eid preparation is incomplete without the classy sunglasses. You need to choose the best one and look glammy this eid. The following four styles of glasses are highly in demand.
If you have a long face shape, pick the cat-style sunglasses to get the pretty gaze. You might have seen many celebrities wearing this frame. so, what are you waiting for? Buy one for yourself?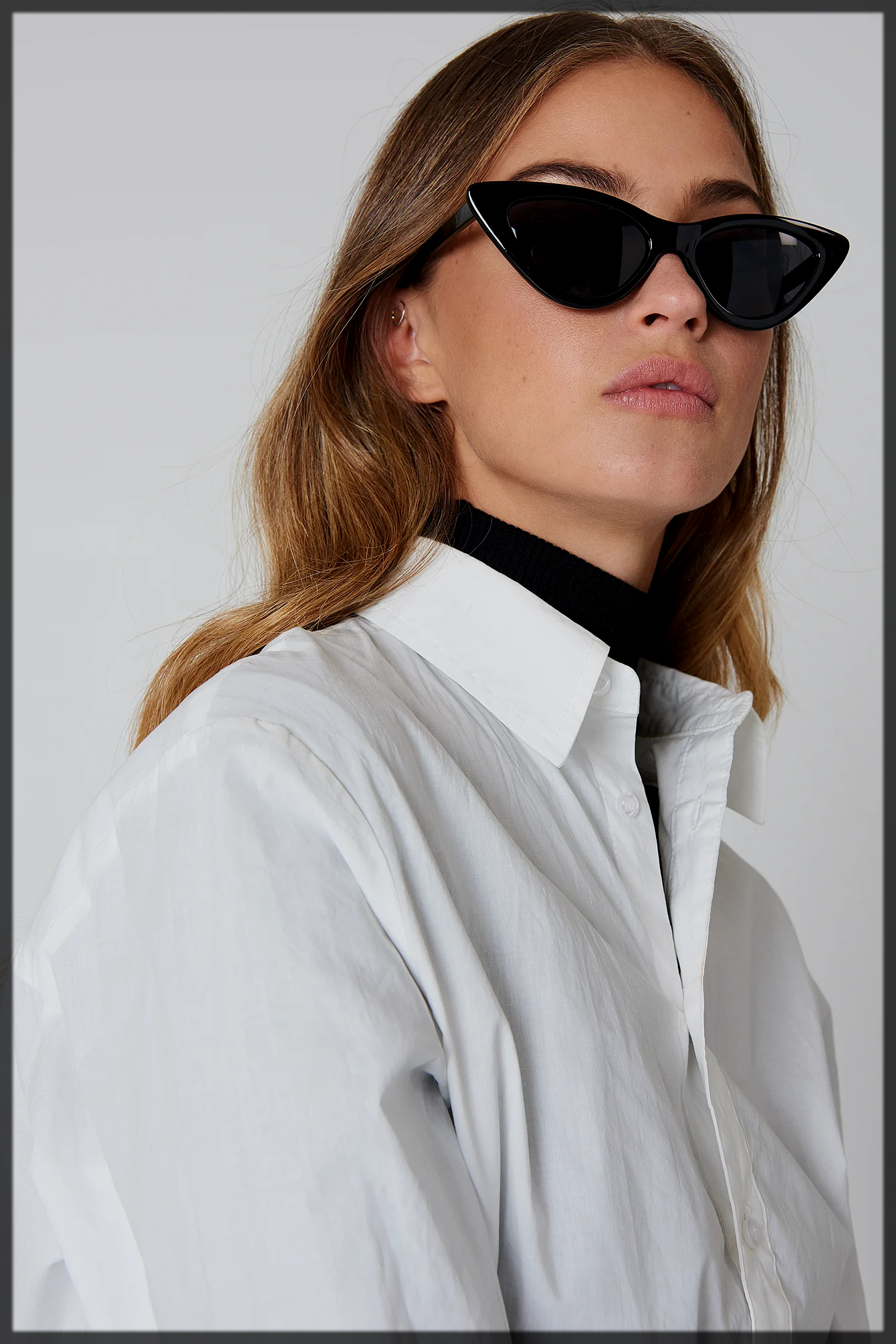 Butterfly sunglasses are perfect for the Oval face. These stylish glasses are very much in trend these days. You can also choose some funky color frames for fun vibes.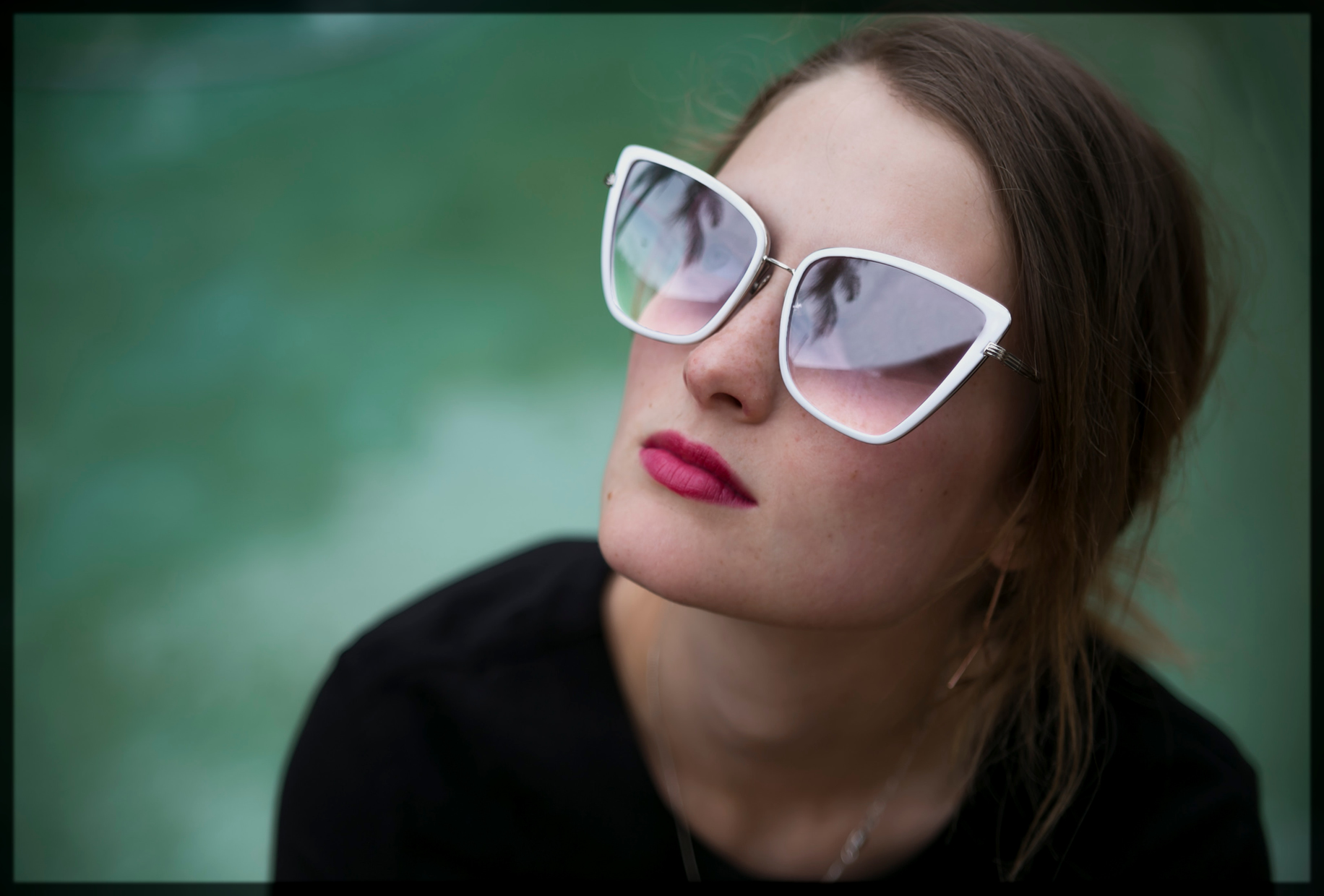 You can choose the wayfarer style for your round face. If you are going for eid brunch or outdoor party in the daytime, then you can opt for these.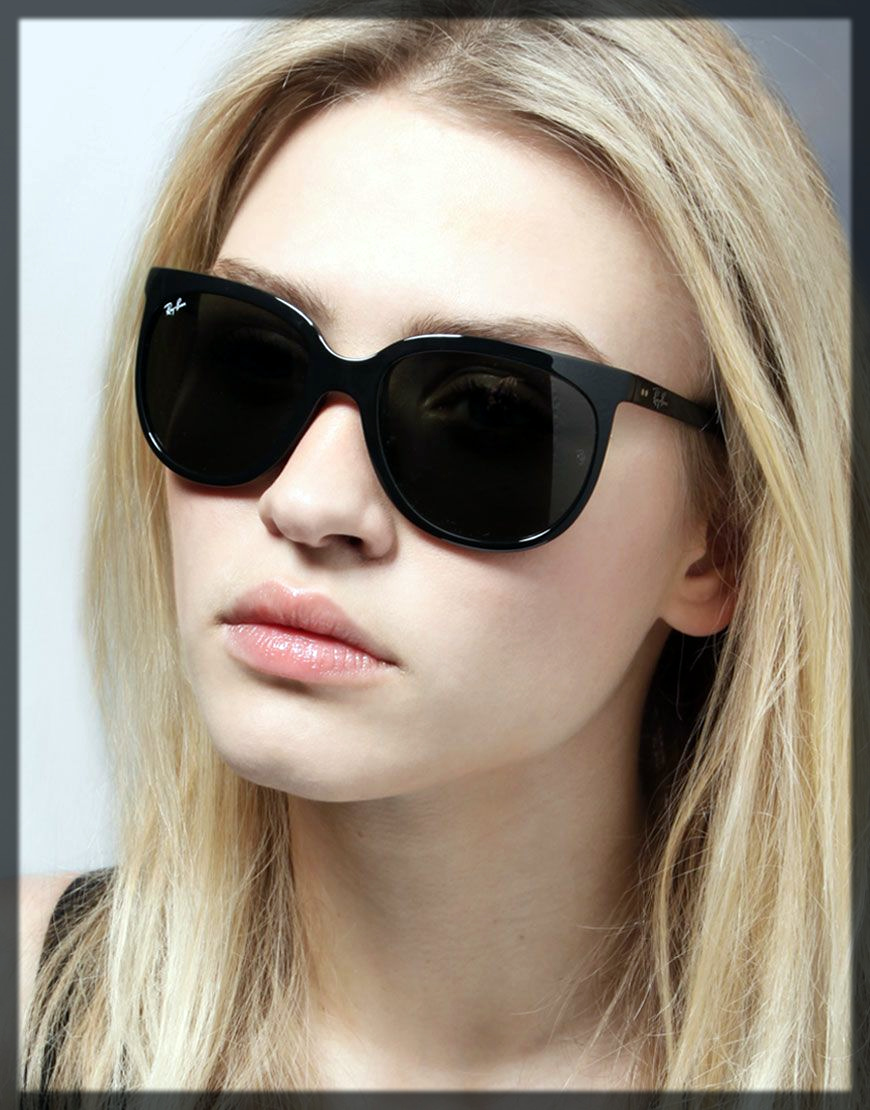 If you have the rectangle face shape, then go for heart-style sunglasses to get the cool glimpse. You will look stylish and safe from sun rays at the same time.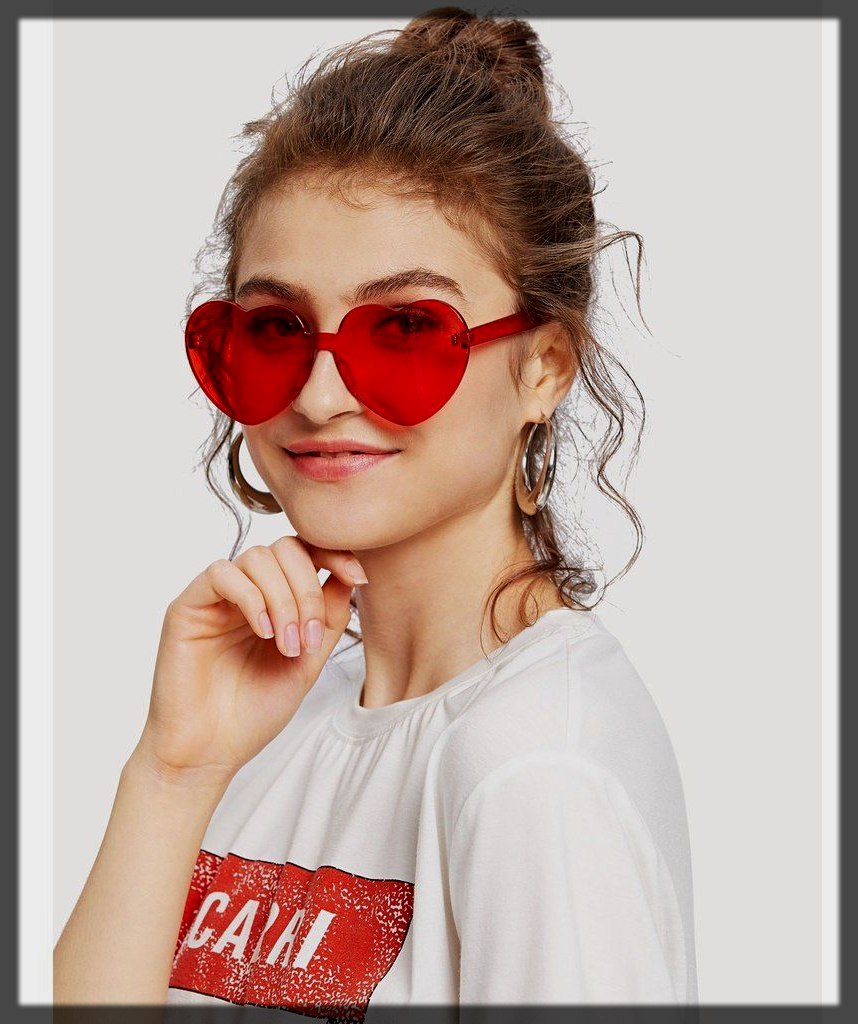 1- Handbag Fashion Trends for Eid

It is very prevalent to carry a clutch in hand on eid because you never know you can get eidi any time of the day. The classy bag helps you out throughout the day. These days the mini bags are in trend and they are seen in many brand campaigns. This eid, carry the mini bag like the image below and make your impression more attractive and cool.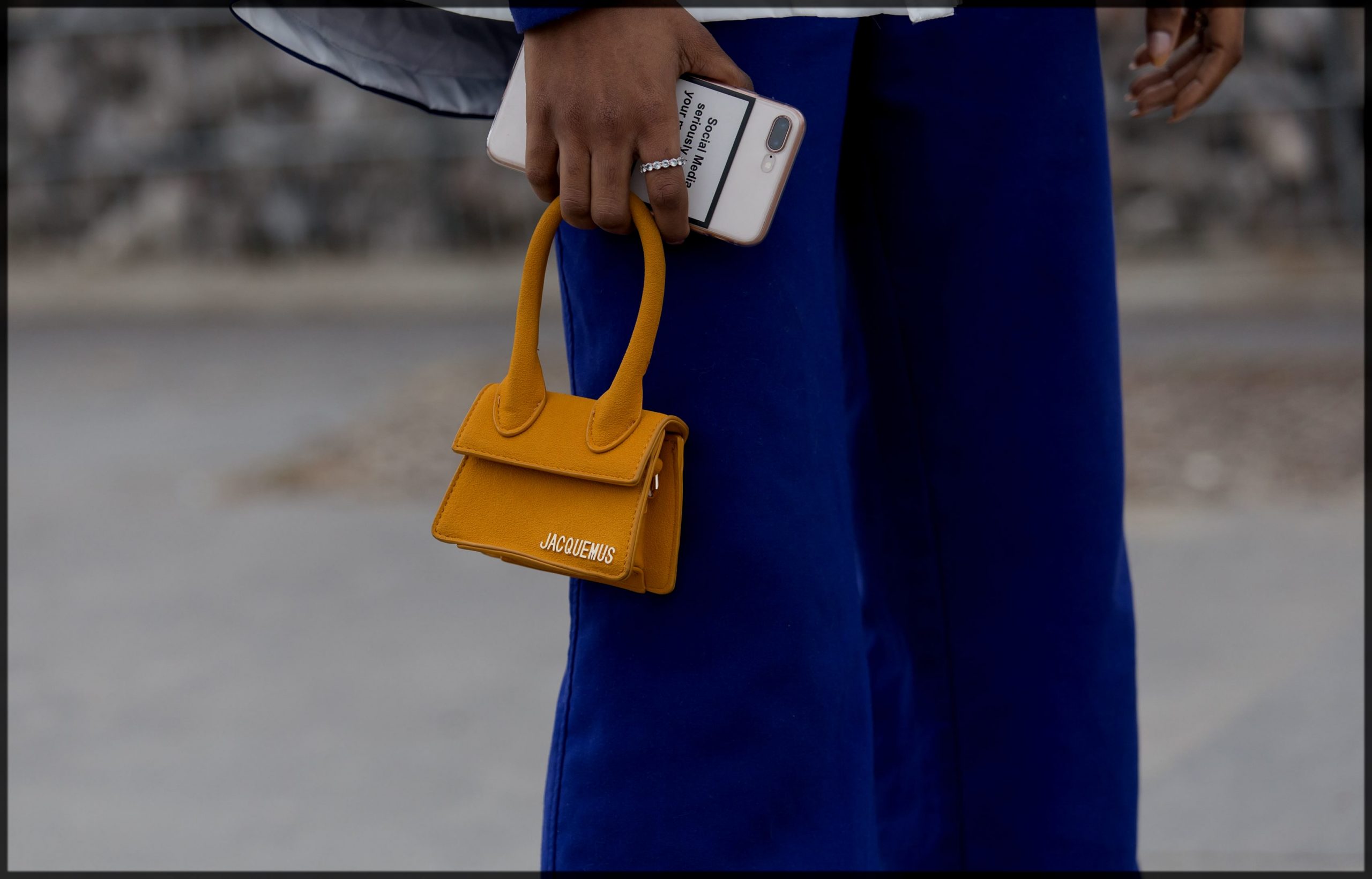 You can also pick the crossbody bag for giving girlish vibes to your teen's getup. On eid, you can carry this bag with you all day for collecting Eidi and storing it in your bag.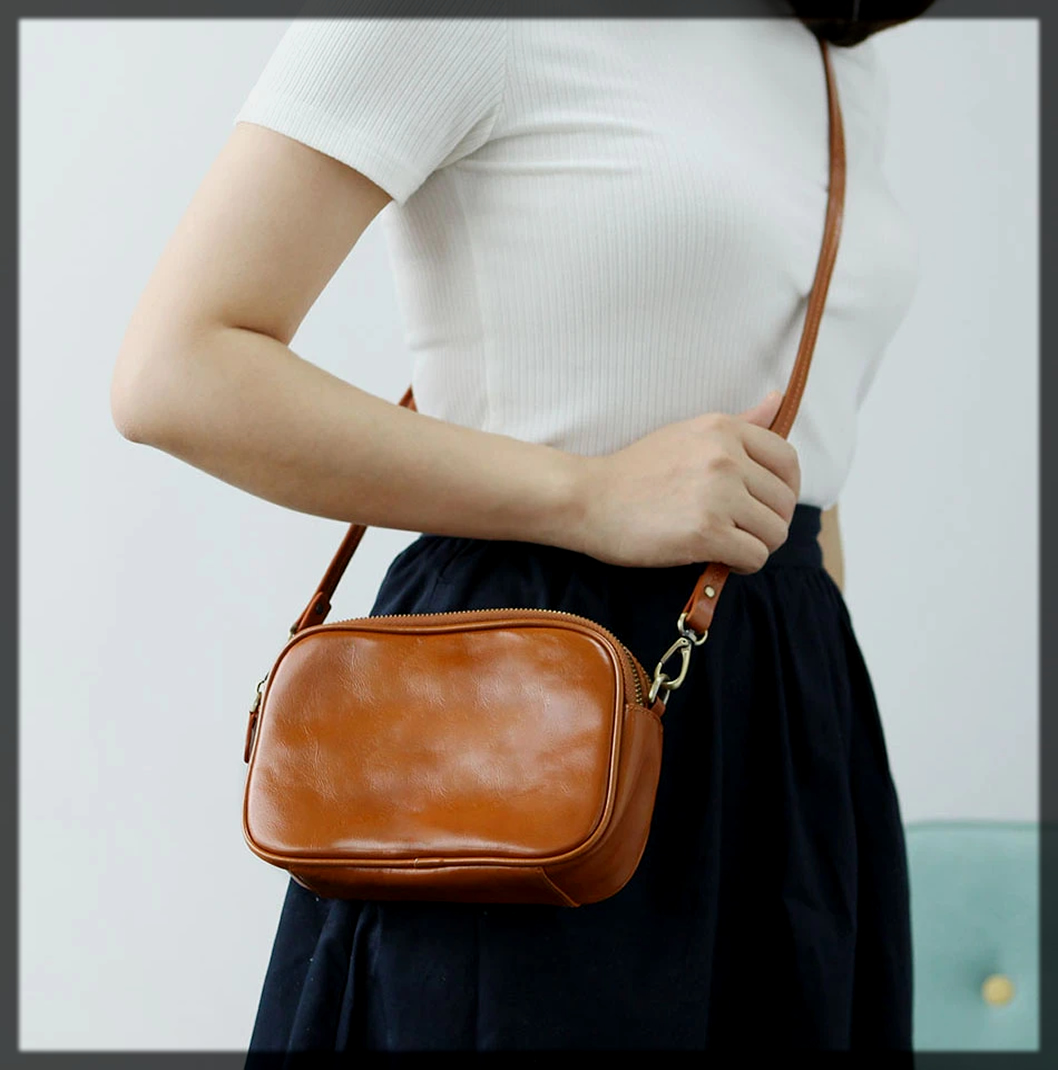 For the aged-women, barrel bags are best but teen girls can also make it work. The barrel bags look vintage and classy. For eid brunch or outings, this will be a perfect choice to carry.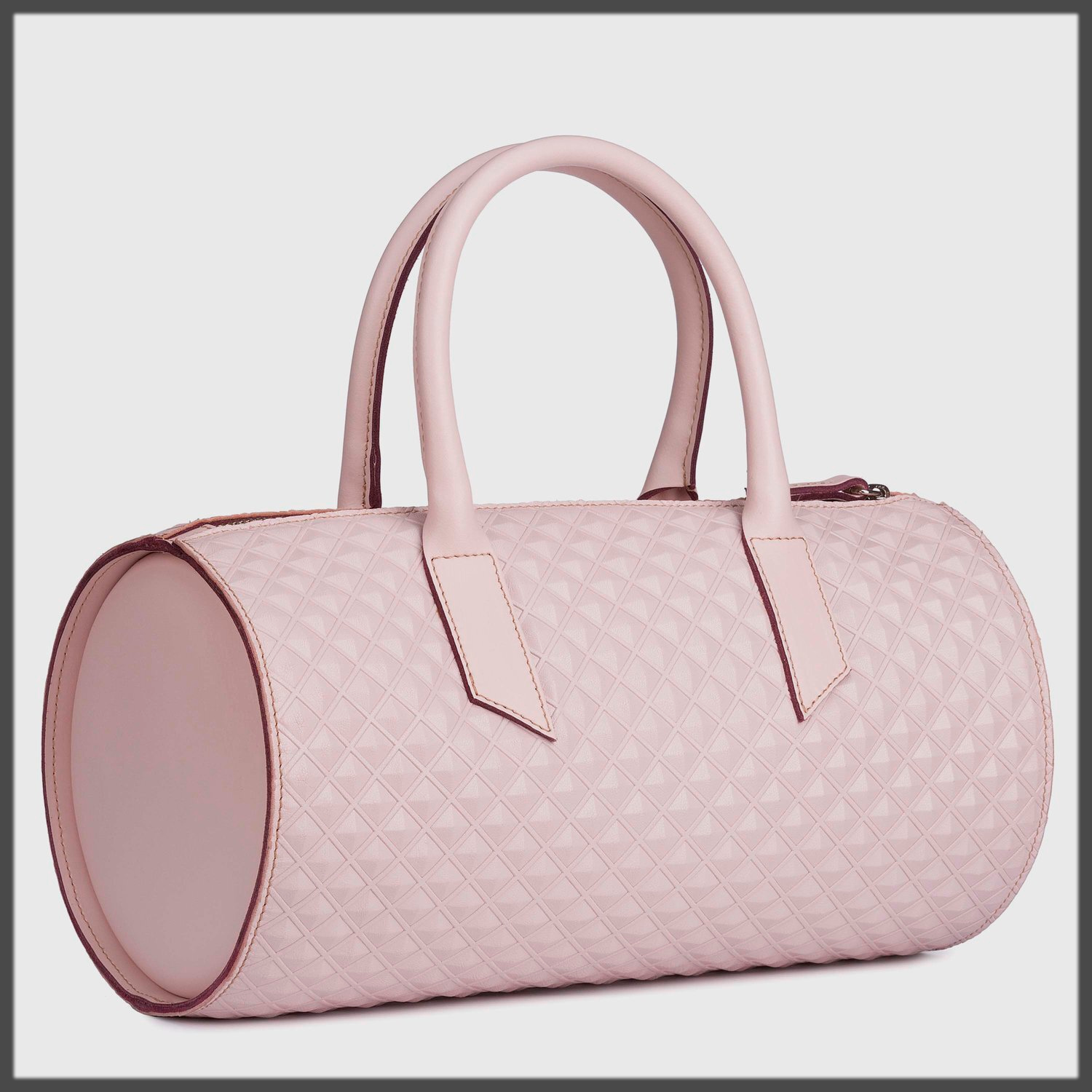 Bucket-bag looks quite casual and sassy You can likewise pick the bucket bag with your simple dress to make your look more dazzling. You pick a bright contrasting color of your bag to complement the dress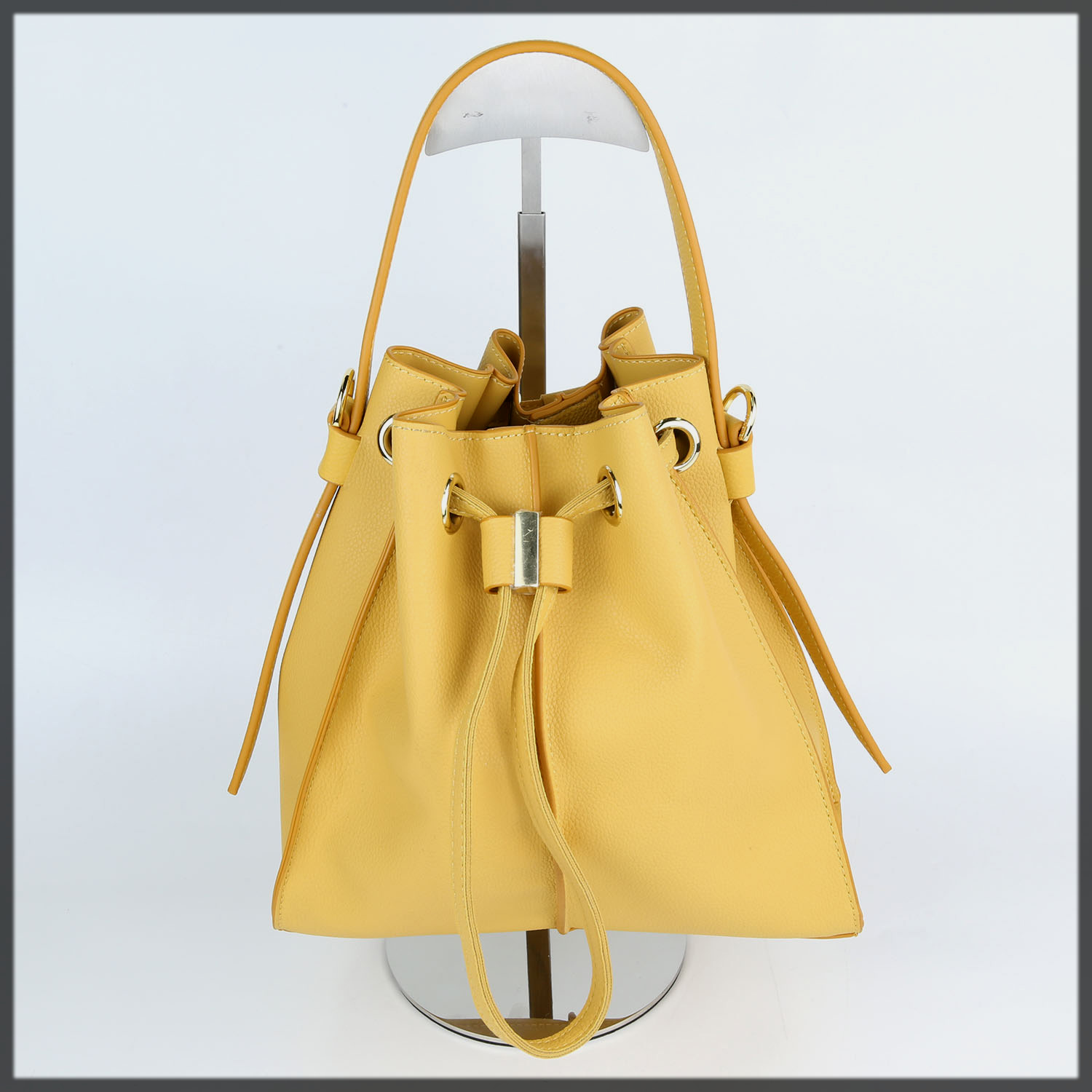 Try these fashion trends this eid and you will definitely earn a style statement. All these eid fashion trends will help to make all of your looks more modest and chic. Fashion is an art that few people know. I hope by reading this blog, you will able to pick the trendy and latest outfit, adornments, nail polish design, mehndi art, and footwear for yourself.