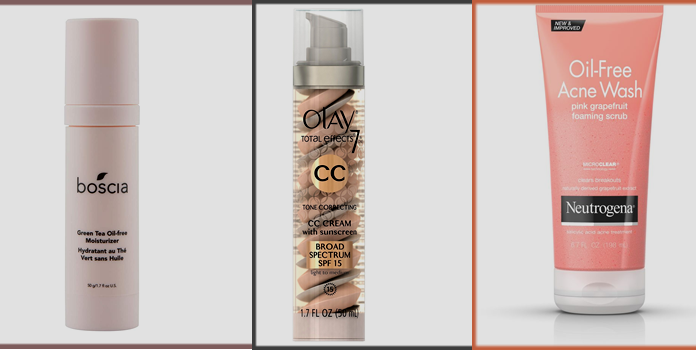 Nowadays, many moisturizers for oily skin are available in the market. Every oily and acne-prone epidermis needs moisturizer. Moisturizer assists with keeping the face clean and fresh. If you have oily skin, then you need moisturizers whenever you wash your face, so your face remains nourished and oil-free.

A significant number of girls even not realize that they still need moisturizers for keeping their faces bright. Below, you'll see our top picks for lightweight, super-chill creams that will keep your epidermis oil-free. Picking the right moisturizer for your face is not easy. Don't worry I will clear your confusion, here is a list of best moisturizers for oily and acne-prone skin.
Why Skin Needs A Moisturizer When it is Already Oily?

Firstly, you need to understand how moisturizer is the best choice for oily skin. Whenever you go outside, many UV rays, pollution damaged your face and cause of making the pimples on the surface. Moisturizer helps to keep your face dust-free and clean. Now you are worried about which types of moisturizers are suitable for you so, check this blog and choose the right moisture according to your epidermis type.
Rundown of Top 15 Effective Moisturizers For Oily Acne Prone Skin Which are Dermatologist Approved
Here we have assembled the top 15 effective and reliable moisturizers which are dermatologist approved and safe to use on sensitive to normal skin.
1- La Roche-Posay Moisturizer For Oily Skin
This La Roche-Posay moisturizer is perfect for oily skin types. It will give a smooth matte look because it contains the dual action that works as an ideal primer that helps to make-up stay all day on your face. The whole day it will protect your epidermis from pollution and dust. You can also use some baking soda home remedies to get rid of excess oil in the skin.

2- Neutrogena Hydro Boost Water Gel
Neutrogena hydro boost water gel is the specific gel that provides the hydration to your skin and makes it oil-free. It has a water-gel formula that keeps your epidermis soft and smooth. You can also use it as a makeup primer. Neutrogena is easily available at any drugstore. The hydrogel is 100% alcohol-free. The best thing about this gel is that it is quickly absorbed in the dermis.
3- Dermalogica Active Moist
Dermalogica active moist is one of the best oil-free moisturizers. It contains hyaluronic acid. The best thing about it is that it provides the 48-hour hydration that will keep your face smooth and non-sticky finish. Apart from moisturizer, you can also use face whitening creams for picture-perfect skin.

4- Oil-Free Pink Moisturizer For Oily Skin
Oil-free pink moisturizer for oily skin is mainly for the girls. It has no SLS and SLES. Pink moisturizer is free from any harmful chemicals and synthetic fragrance. It contains salicylic acid that will keep your oily face smooth and fresh. It is a shine-free moisturizer. You can also use it as an eye cream or eye primer.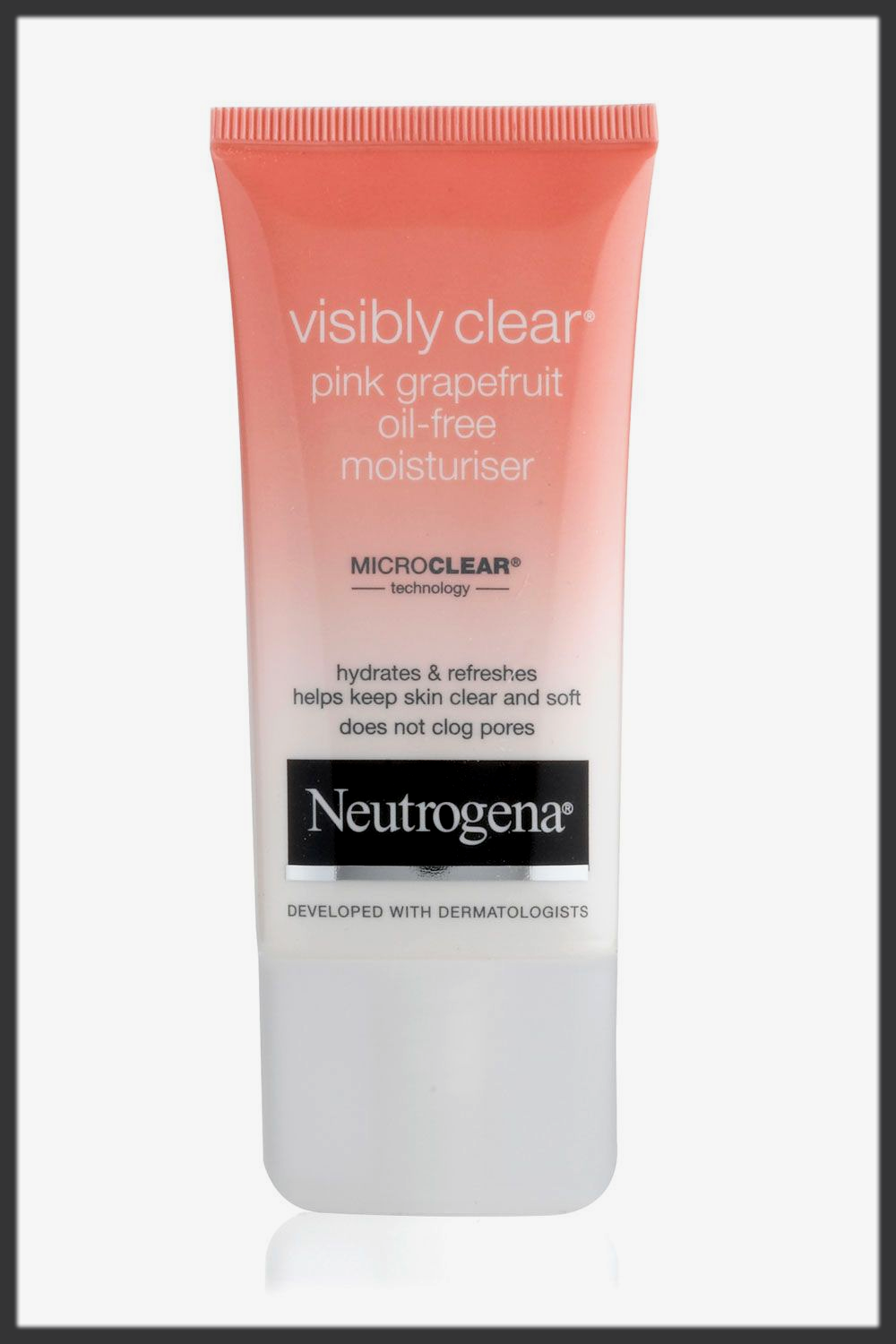 5- CeraVe AM Moisturizing Lotion
CeraVe AM lotion is a particular type of cream, which is specially made for the greasy face. It is fragrant-free. AM is the water-based formula, and its a lightweight lotion. It has one disadvantage that this lotion is not waterproof.
6- Origins Zero Moisturizer For Oily Skin
Origins zero moisturizers are one of the best oil-free creams. No sulfates and phthalates are not used in origins zero moisturizers. Also, it is a Gluten-free formula, which is the best option for keeping your excess oil from oxidizing. You can easily purchase it from any nearby or online store.
7- Murad Oil-Control Mattifier SPF-15

It contains birch sap and tea tree oil, this oil-free formula hydrates skin while leaving skin looking and feeling matte. This product provides oil-free skin for up to 8 hours. By using it for more than 20 days, you will get rid of the oily skin because Murad oil is the gluten-free oil.
8- Paula's Choice Skin Balancing Moisture Gel

This light-as-air moisturizer provides your oily skin soft and shiny finish. Paula's Choice moisturizer for greasy face is the first choice of every young girl because it can also be used as a primer. The cost of Paula's choice moisturizer is less than another oily skin moisturizer which everyone can easily buy.
9- Cetaphil PRO Moisturizer SPF-30

Cetaphil PRO oil moisturizer is one of the excess oil that will help to keep your face shiny and smooth. It also provides sheer coverage and hydration that reduce excess sebum and keep your skin healthy.
10- Caudalie Skin Perfecting Mattifying Fluid

This face moisturizer gives your skin a shiny and matte finish. Caudalie Oil, including the Anti-shine effect and improves skin texture. Most of the girls prefer to buy it because it can be used as a makeup base. This also gives a glammy look to your face. You can easily buy it from any shop. The cost of Caudalie Oil is a bit low than others.
11- Olay Total Effects 7 Tone Correcting

Olay CC moisturizer is for oily skin base for light and airy feeling. It contains antioxidants and other anti-aging ingredients that will make your skin shinier, dust-free, and non-sticky. It contains SPF 15 that provides sheer coverage and hydration to your oily skin.
12- Differin Oil Absorbing Moisturizer
Differin Oil works to absorb excess oil on the surface of the skin and leave a matte finish. It is a non-comedogenic, green tea extract and free from the paraben and SLS, which helps to minimize your pores. The disadvantage of this oil is that it contains alcohol and artificial fragrance.
13- Boscia Oil-Free Moisturizer For Oily Skin
Most of the Pakistani specialists prefer the Boscia Oil-free moisturizer for oily skin. According to a specialist, its the best oil for the oily skin, which holds surface oil, reduces shine, and creates a matte finish. It is a 100% silicone-free oil that will have no side effects. Give a change to this Boscia Oil-Free Moisturizer, hope so you will never be disappointed.
14- Herbivore Lapis Balancing Facial Oil

Your greasy face needs a proper blast of hydration. This clean formula is the best option when you don't have excess money. It also reduces the acne on your face and makes it more clean and bright.

15- Tata Harper Clarifying Moisturizer For Oily Skin
This lightweight cream gives hydration to your face, and it is an oil-free shiner. Whenever you go outside, your face will receive dust and pollution from outside. So, your face needs the moisturizers for your oily skin, so, that pollution doesn't affect the epidermis and form pimples. Leave it on for 10-15 minutes on your face, then remove it with the water. Use it three times a week for best results.
Some Key Points To Obtain Nourished Skin
If you have the oily face, then keep the following tips in your mind if you want to say bye-bye to your problems.
Wash your face twice a day.

Use moisturizer regularly.

Choose the best moisturizer according to your skin type.

Here is a rundown of the best and right moisturizers for your oily slick face. If your face is oily, then you will have open pores and pimples all over your face. A greasy look will make you dull and imperfect. Wash your face daily with a delicate face wash and cream for making your epidermis splendid from oil. One of the first things is picking the correct item as per your epidermis type because the creams come in various compositions. From lightest to most substantial, these incorporate gels, moisturizers, and cosmetics, so pick the correct one according to your epidermis.