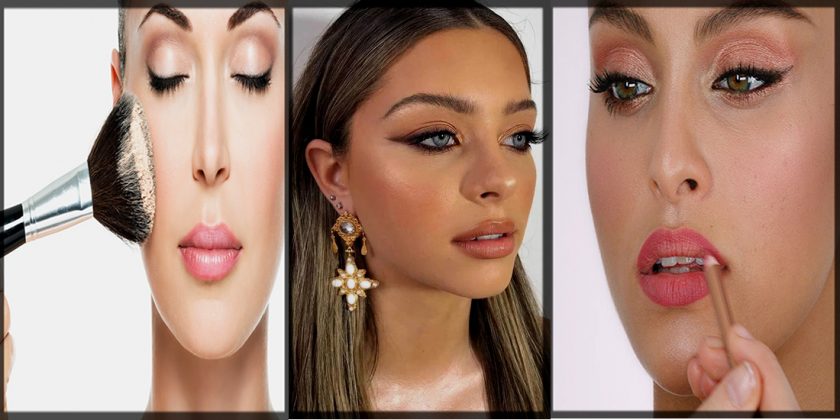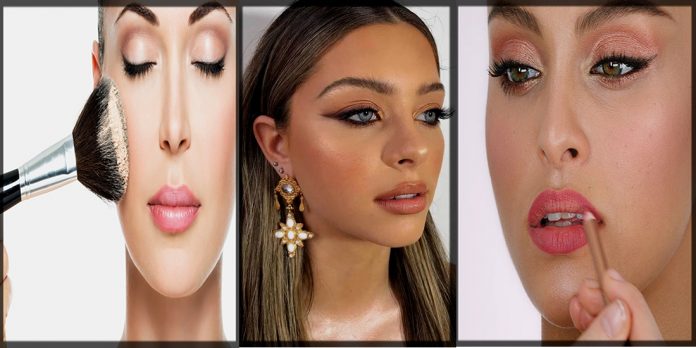 Makeup is a magical thing that changes your whole look. You may find the different makeup tutorials on google or other websites, but picking the easy or right one is a challenging task. So for your everyday look, we present the easy natural makeup tutorial that will help to make your look impeccable and luminous.
The natural look does not require a lot of skills. With a little bit of practice, and by reading this blog, you will efficiently and quickly do your natural makeup. So, after getting the expertise, you can do your natural makeup in just five minutes because it's effortless to do.
Further, You do not need a lot of tools for the perfect natural look. You can do your natural makeup with your fingers or with small tools. Whether you have a piece of knowledge about casual makeup or just a beginner, this weblog presents the natural makeup tutorial that helps you do your perfect and extraordinary makeup. So, by following all these steps that I am going to discuss below, you can get your desired appearance.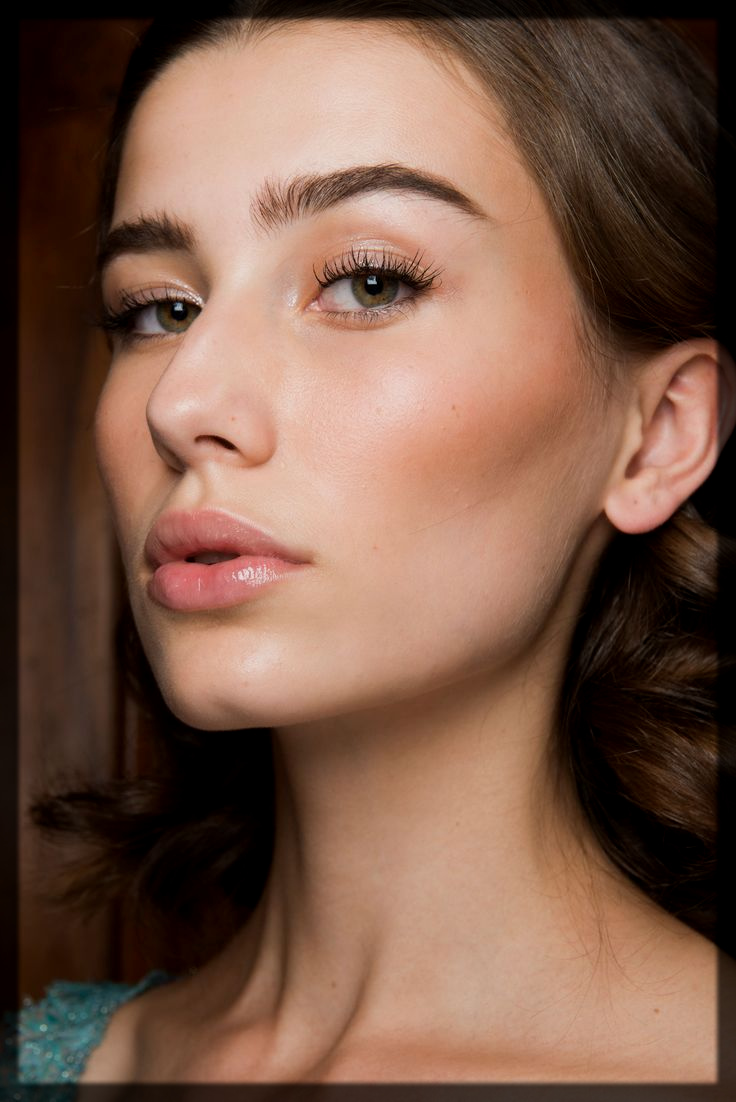 Simple Step by Step Natural Makeup Tutorial for Beginners

Makeup is an art that will alter your dull look and make it more pretty and radiant. For doing your perfect natural makeup, you need some tools so that you can quickly do your makeup without wasting time. First of all, gather all of your tools for your ease. You need the following tools and products for completing your natural makeup tutorial:
Products and Tools:
| | | | |
| --- | --- | --- | --- |
| Primer | Foundation & Concealer | Highlighter | Contour |
| Blush on | Setting Powder | Eye-shadow Palette | Eyeliner |
| Mascara | Eyebrow Pencil | Lipstick | Setting Spray |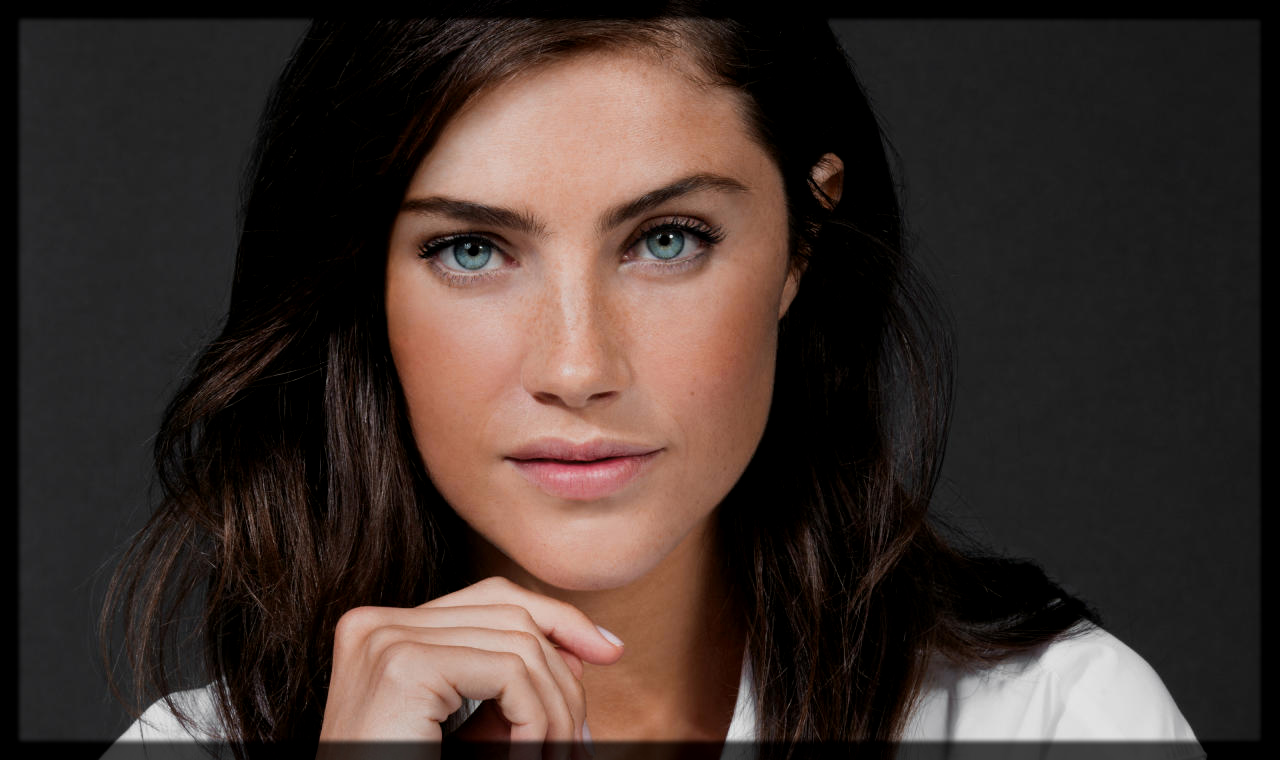 1- Prepare Your Skin Before Applying Cosmetics

First of all, you need to prepare your face. So, for preparing your face, you need to do the following things:
Clean your face with cleansing milk and then wash your face with face wash and let your face dry.
Then apply any moisturizer to remove all dead cells from your face and make your skin smooth.
Now your skin is ready, and you can apply any cosmetic product on it.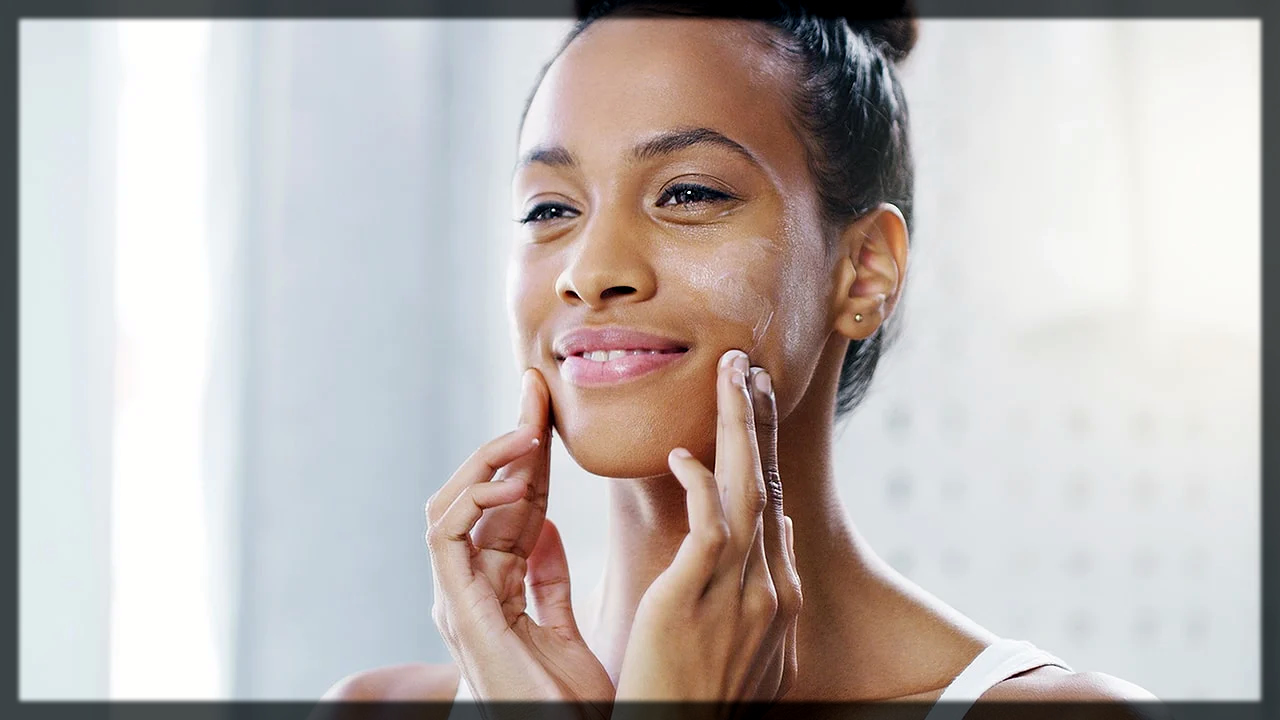 2- Apply Primer

After moisturizer, apply the primer for smoothening your skin. Primer is used to remove all the blemishes, dark spots and also fills the pores. It gives you gleaming and polished skin. It additionally aids to keep your makeup all day long, so you don't need to apply any product repeatedly.
Please take a few drops of primer on your hands, and use it in your face.
Now spread it all over with your finger or sponge and get the soft and flawless skin.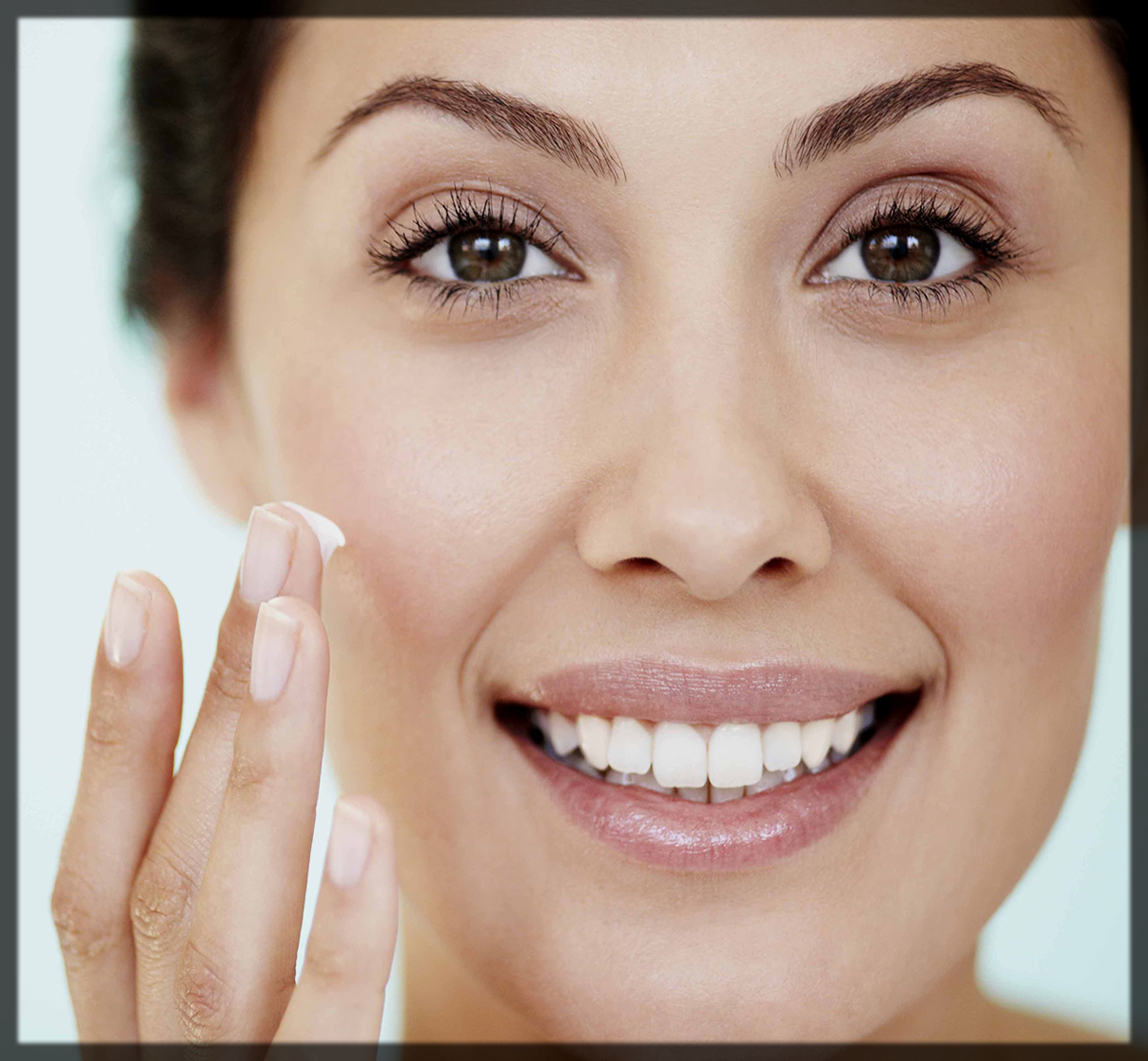 3- Apply Foundation

After priming your face, take the foundation and start to apply it to your face. Beware! choose the right foundation according to your skin tone. Usually, you get two types of foundations in the market:
Liquid foundation is best for sensitive, dry, and acne-prone skin. In contrast, the stick foundation is fit for oily skin. You can discover the different shades in the stick base and foundation. Thus, choose the right shade as per your skin color. If you need the extra coverage for covering your acne-prone, pimples and blemishes, then apply the more stick foundation on your affected areas and blend it well.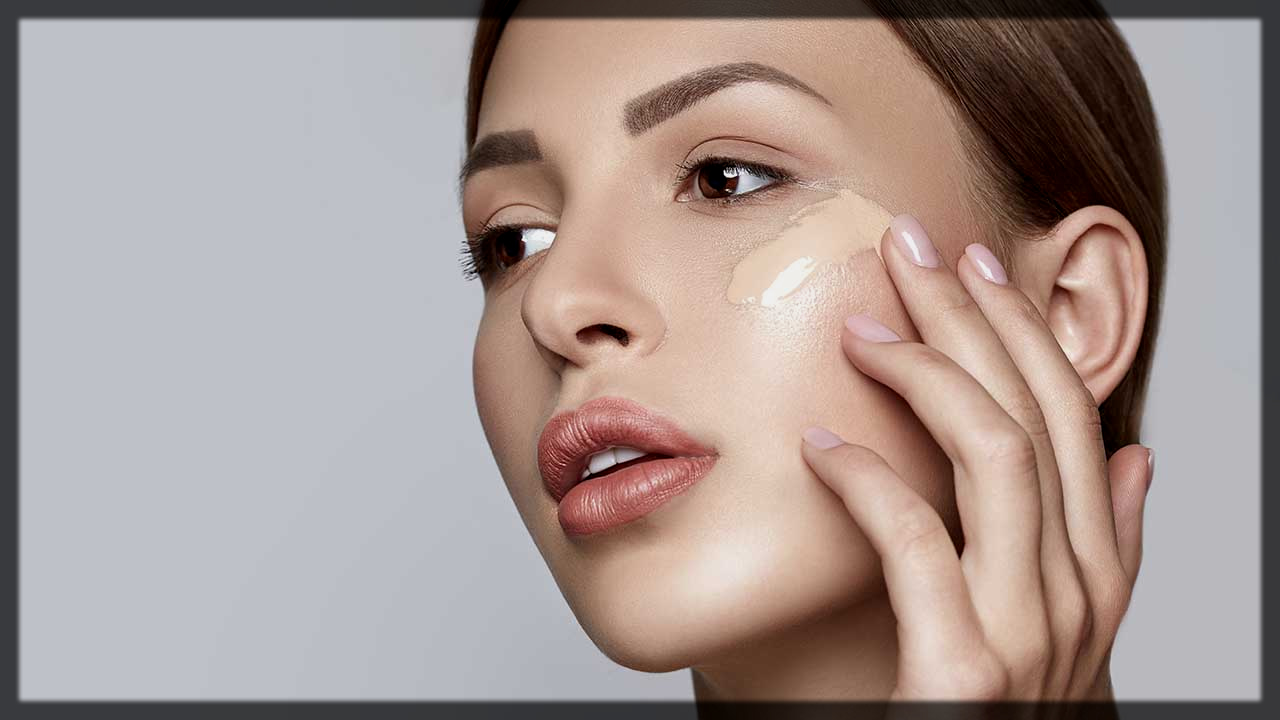 4- Apply Concealer
Concealer is also a significant part of the makeup. It is usually applied after the foundation. You need to take the concealer on your fingertips and apply it to the face. Moreover, apply the concealer to hide the dark circles and areas around the lips. After that, with the help of fingertips or sponge, blend it, and get a smooth appearance.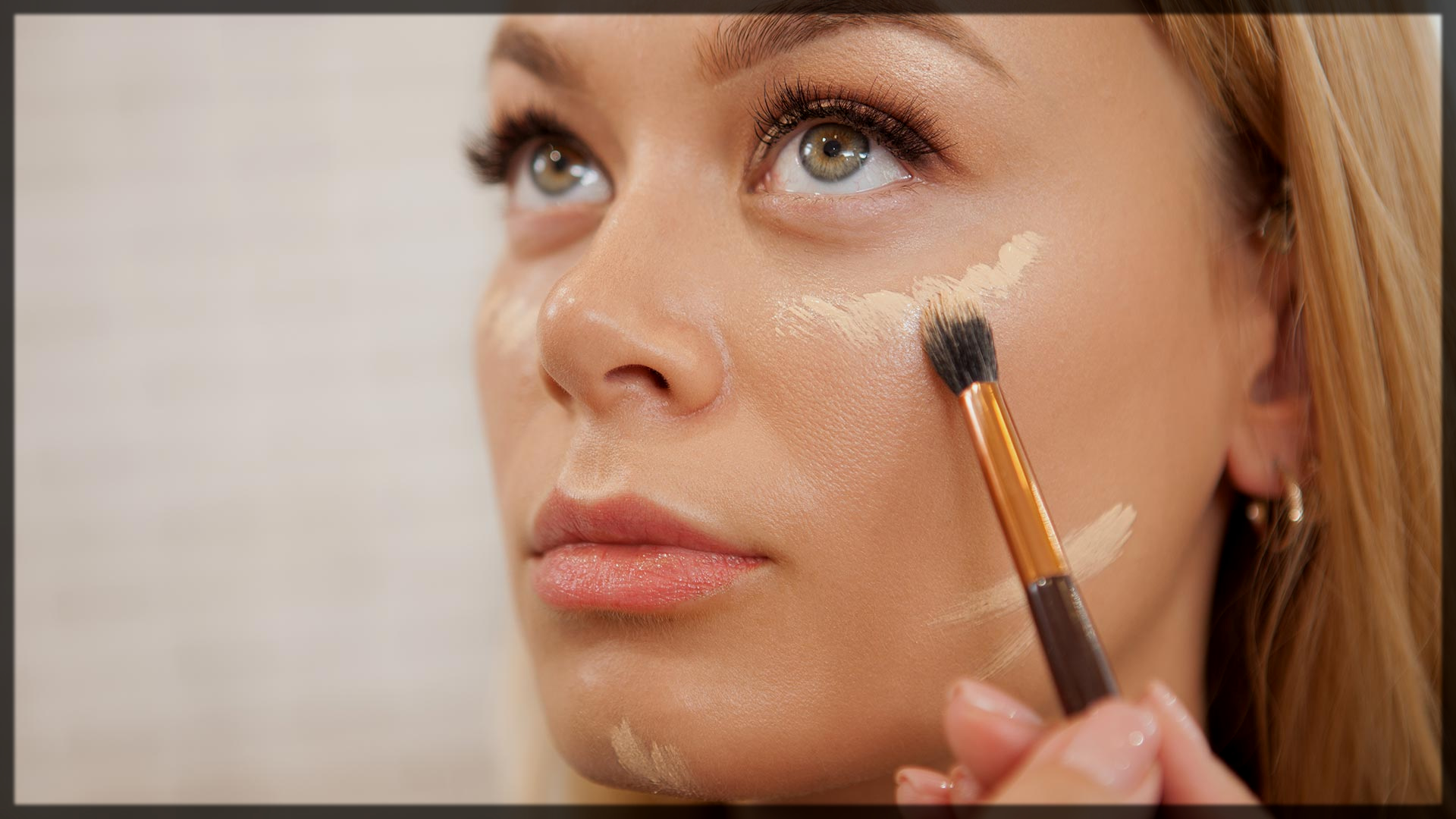 5- Apply Setting Powder

After applying the foundation to your face, the next step is to fix the foundation in a place with the setting powder. It helps to exclude the shine and absorb excess oil from your face and make it seem radiant and soft.
It likewise helps to set your makeup look in a natural way. You will discover the different shades in the setting powder. Pick the right one that can balance your skin tone. Apply the setting powder on your face with a big fluffy brush.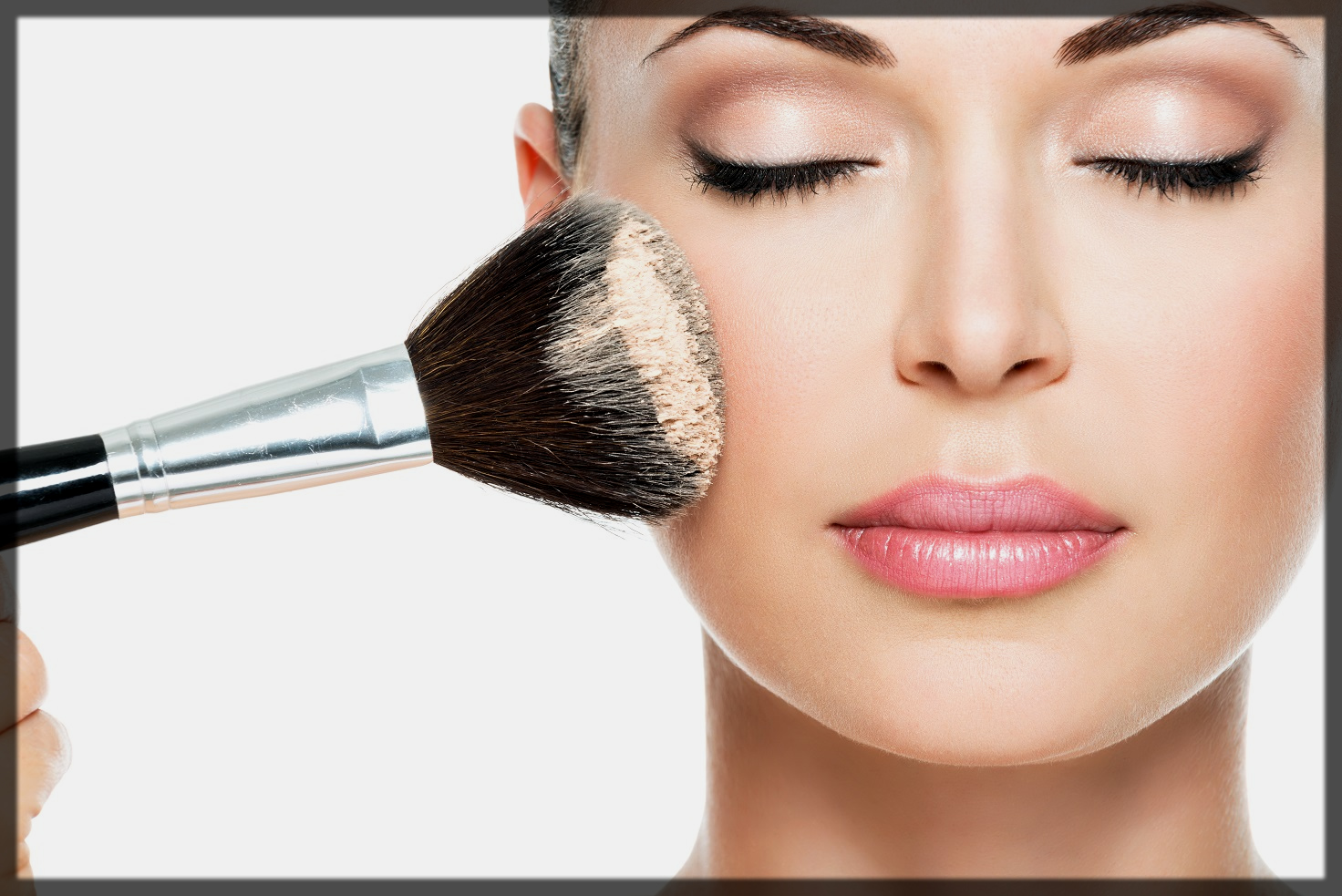 6- Now Contour Your Face

Now, contour your face if necessary, otherwise skip this step and move to the next step. The contouring stick helps to change your facial features and makes them appear slim. So, purchase the contour stick from your nearby shop, if you don't have any in your makeup bag.
It helps to make your nose look thin, removes double chin, and shapes your forehead. Apply the contour stick on the face like the picture below and blend it in a circular motion with a sponge or brush. You can also combine it with your fingers if you don't have any sponge or brush in your makeup pouch.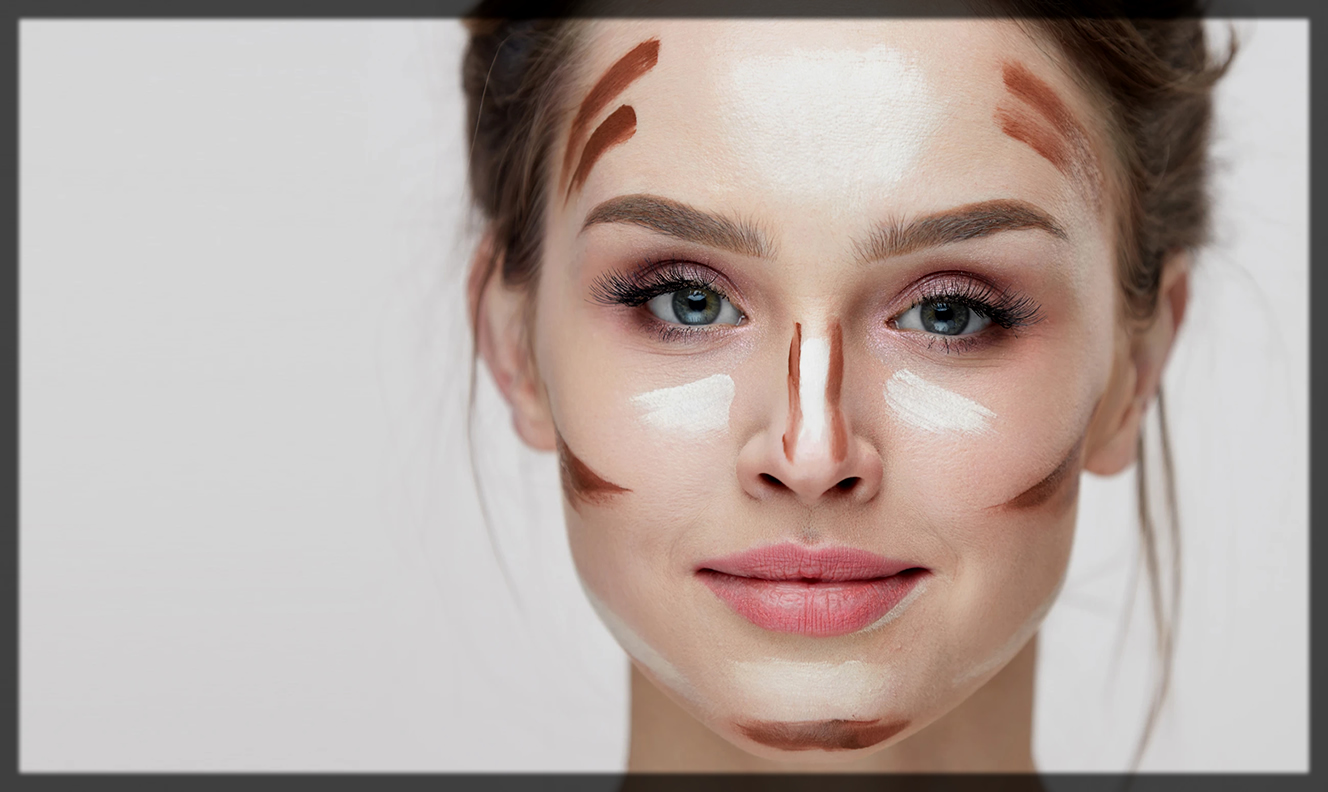 7- Applying Eye Makeup

Eye makeup is the most significant part that will make all of your looks radiant and stunning. It's a little bit difficult, but not too tricky. With a little bit of practice, you can easily do your eye makeup.
First of all, set your eyebrows with the spoolie brush and fill it with the help of angled brush, if required. It aids to make your impression more pretty and flawless.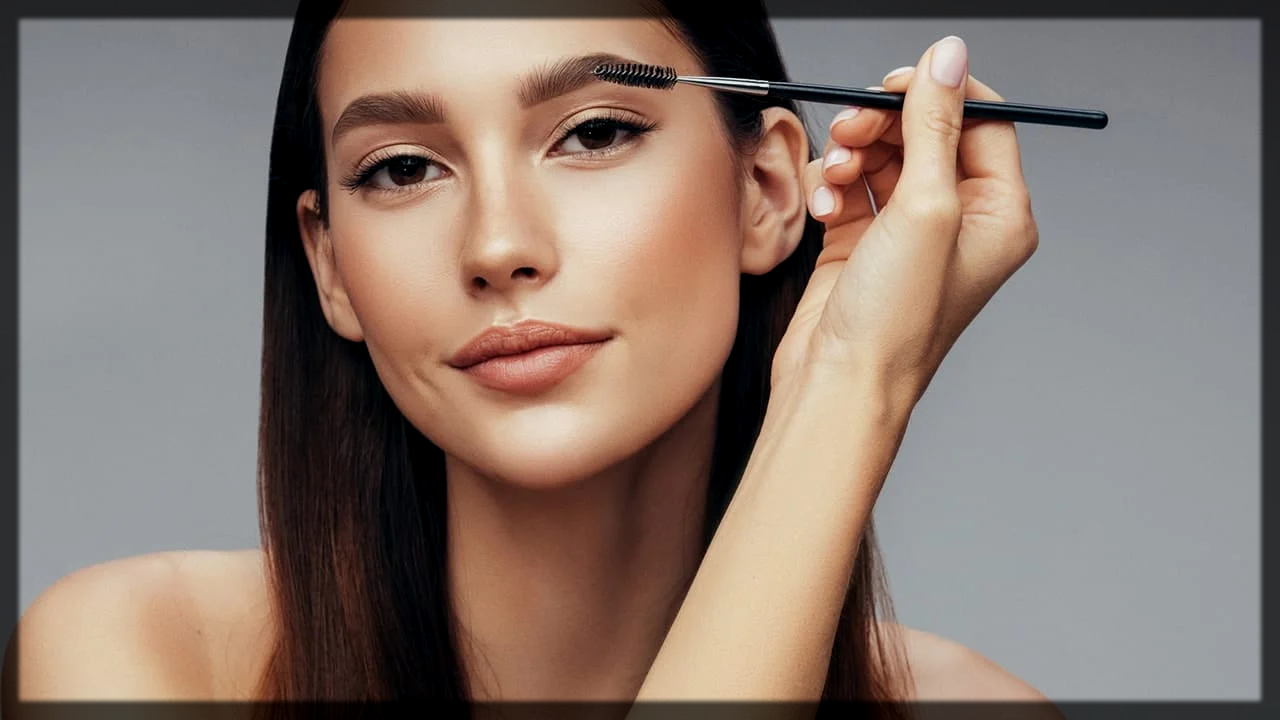 Prepare your eyes with primer for keeping your eye-shadows in place throughout the day. You should select primer as per your skin tone or type. Because in the market you get the oil-based, latex, and pigmented primers. So, pick your required primer and prepare your eyes.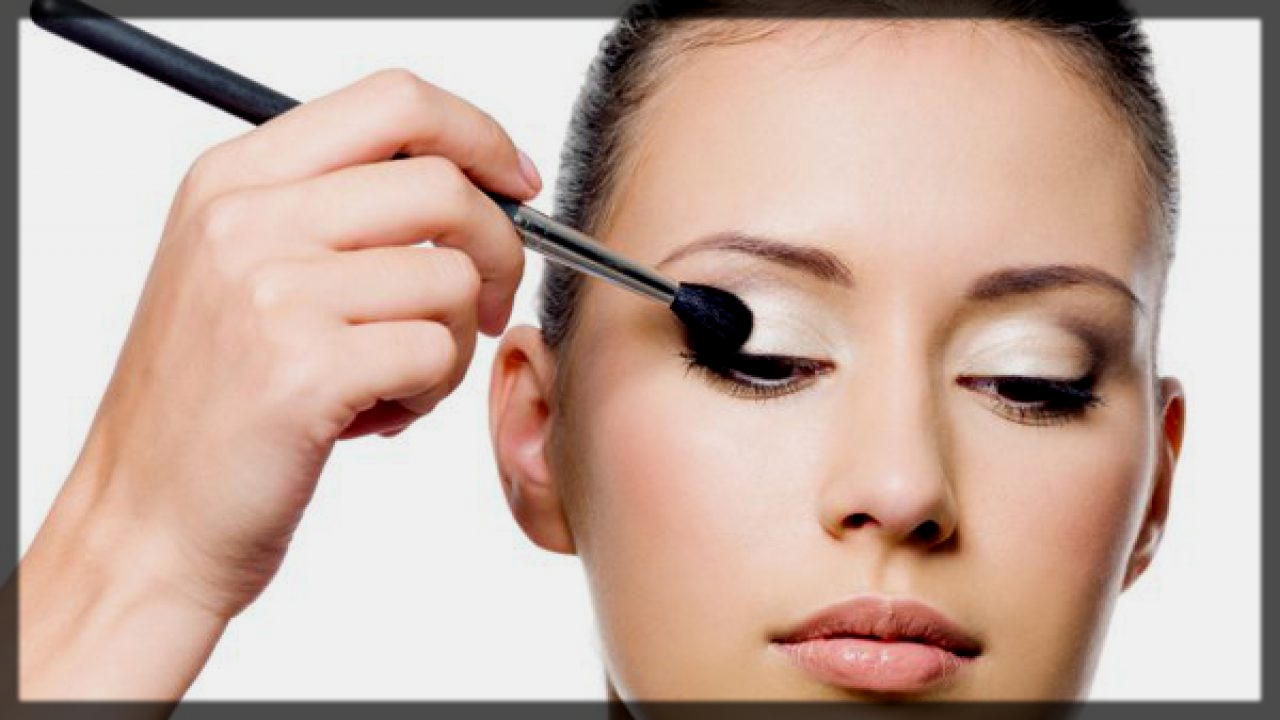 For your natural look, apply the eye-shadows in a nude shade. Skip the glitters or smokey eye cosmetics for the natural cosmetic look. Utilize the eye-shadows with the brush for a better outcome. Apply the brown eye-shadow on your crease and then apply the chocolate color into your eyelid for a stunning natural glance.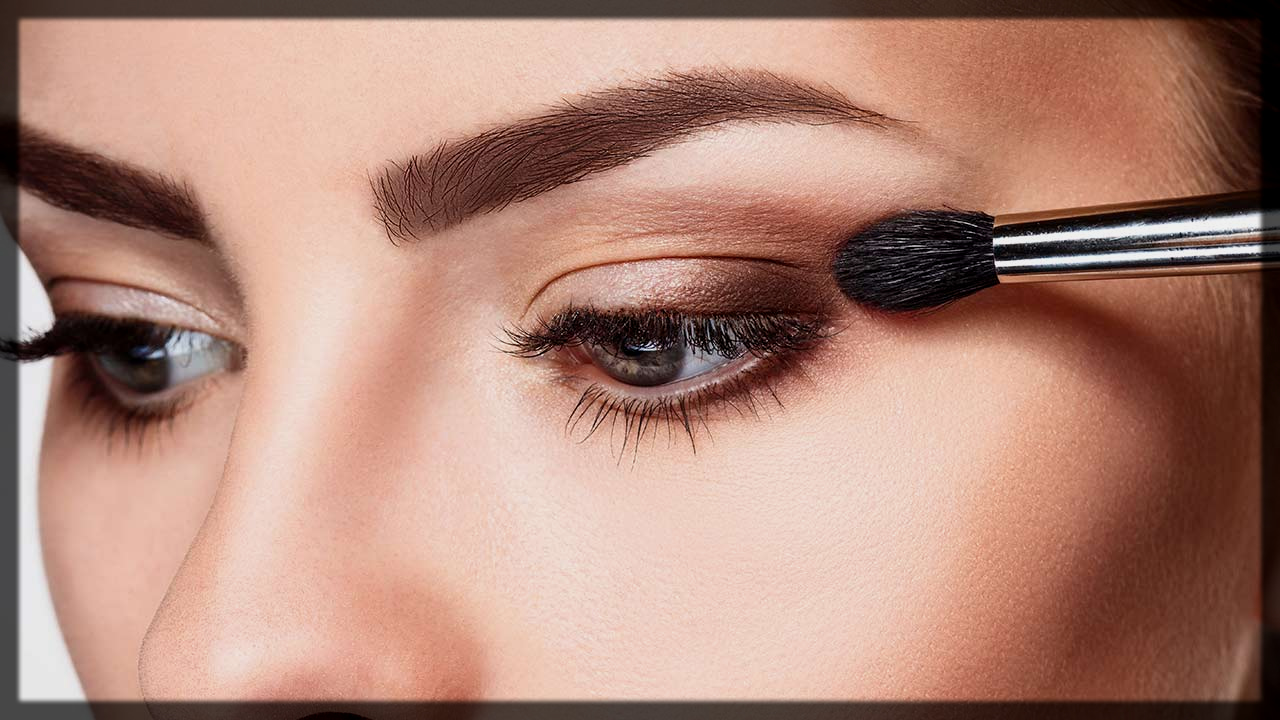 For your stylish look, apply the cat style eyeliner. It plays a very significant role in making your makeup look glammy and stunning. Are you a beginner? And don't know how to apply the perfect eyeliner, then learn how to apply the eyeliner and get a few tips here that will encourage you to use your eyeliner like a pro.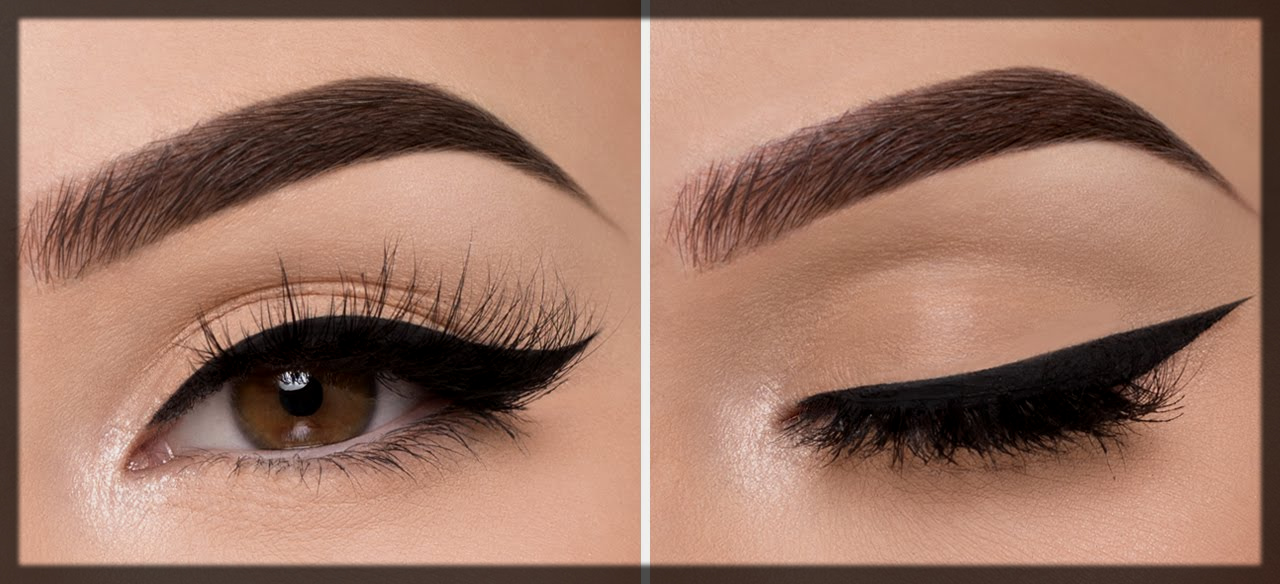 Now apply the mascara to your eyelashes. Further, you can also use fake eyelashes for extending your lashes. After completing the eye makeup, go to the next step to complete your natural appearance.
8- Apply Blush and Highlighter
For creating your natural look:
 9- Color Your Lips
Now, add color to your lips. For your natural glance, apply nude color long-lasting lipstick. All you need to do is to follow the following steps:
Moisturize your lips with any effective lip balm to soften your lips. It also keeps your lipstick in place all day long. Moreover, it also helps to remove dry pout by making it tender.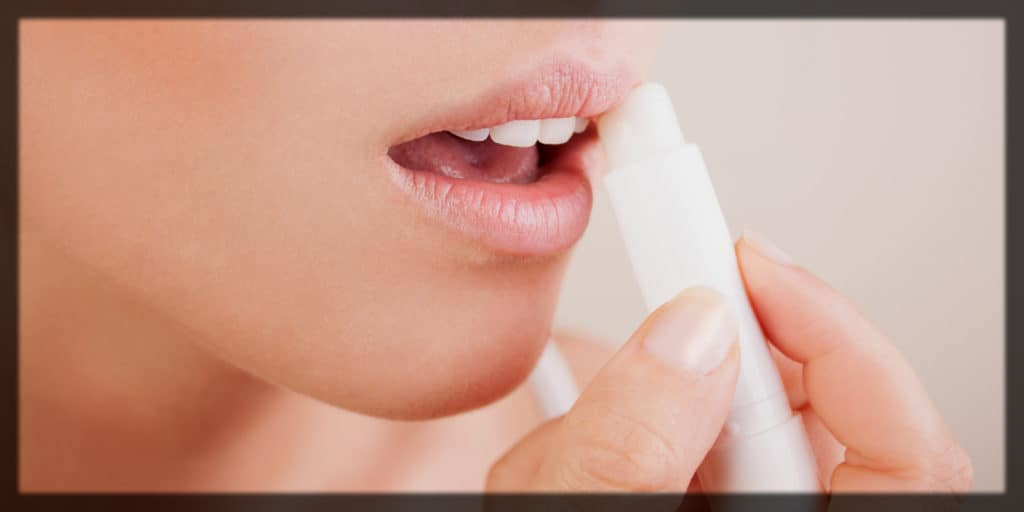 Perfect pout makes you look more splendid and jazzier. Therefore, take a lip pencil with caution for the ideal shape. It is the most challenging task to shape your lips. Therefore, many teens prefer to use the lip pencil for shaping their lips correctly.
Take a pencil and sharp it well. Then start to apply from the mid to corner. If you fail to draw a perfect lip line, then you will ruin all of your stunning looks, so take care well whenever you are going to shape your lips.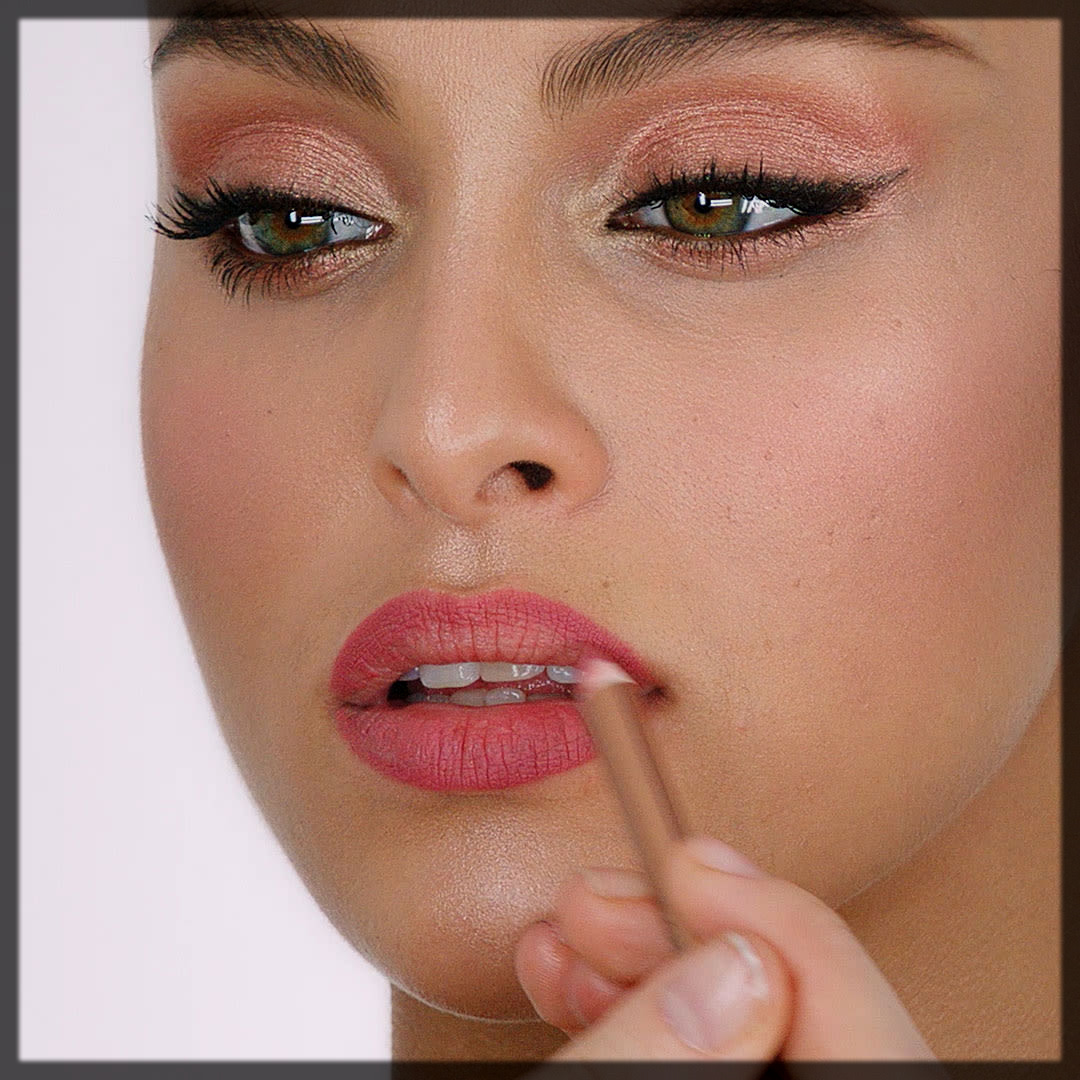 After drawing the perfect outline of the lips, take a nude lipstick and apply it to your lips for a natural look. For keeping your lipstick all day long, use waterproof lipstick.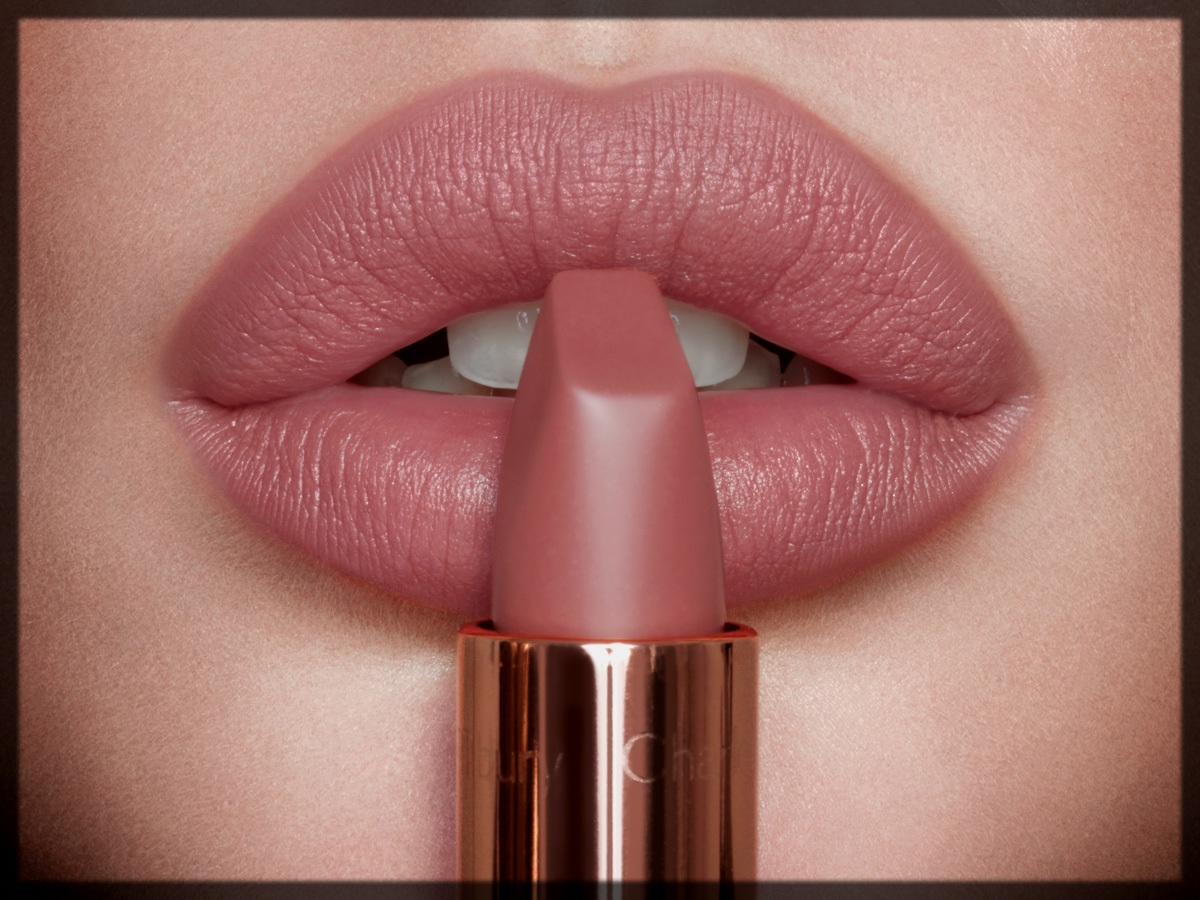 Use Lip Gloss for Wet Look

To complete your natural and simple look. Never skip the lip gloss. After applying the lipstick, use a shiny lip gloss on your pout for an appealing and alluring look. Further, you can also use lip tints for a natural look.
10- Rinsing-Off Extra Makeup

Sometimes, while applying makeup, you make some mistakes. Like, blush on gets dark or your eye shadow spreads along the corner of the eyes. So, you can use the soft tissue or damp sponge to absorb the excess product from your face. It will also make you look cleaned and flawless.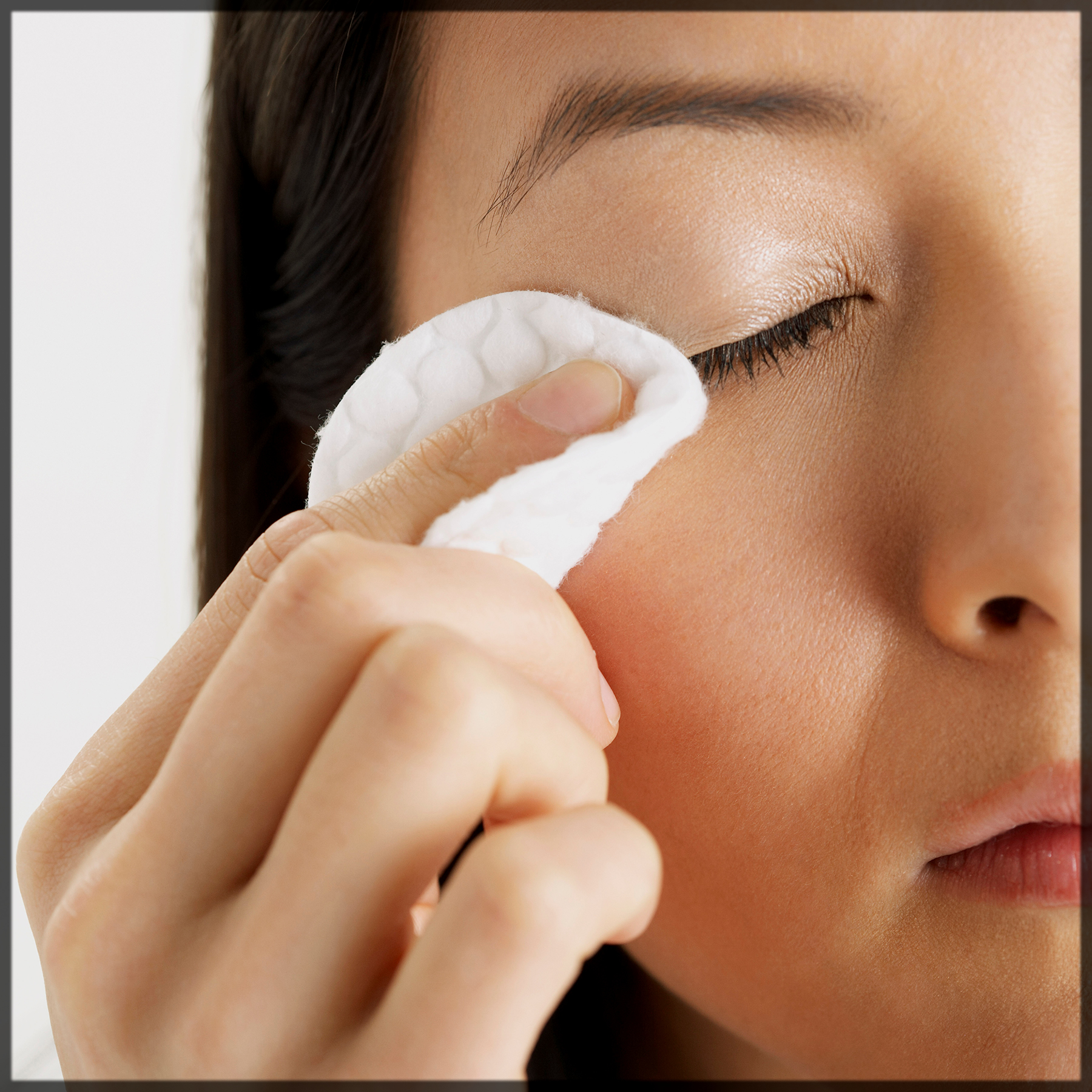 11- Fix Everything in Place with Setting Spray
Use the setting spray is the final step of the natural makeup tutorial. It helps to set your makeup look for all day long and keeps your makeup in place without smearing. Before applying it, shake the setting spray five times and hold the bottle 5 to 6 inches away from your face. Then spray it 4 to 5 times by closing your eyes.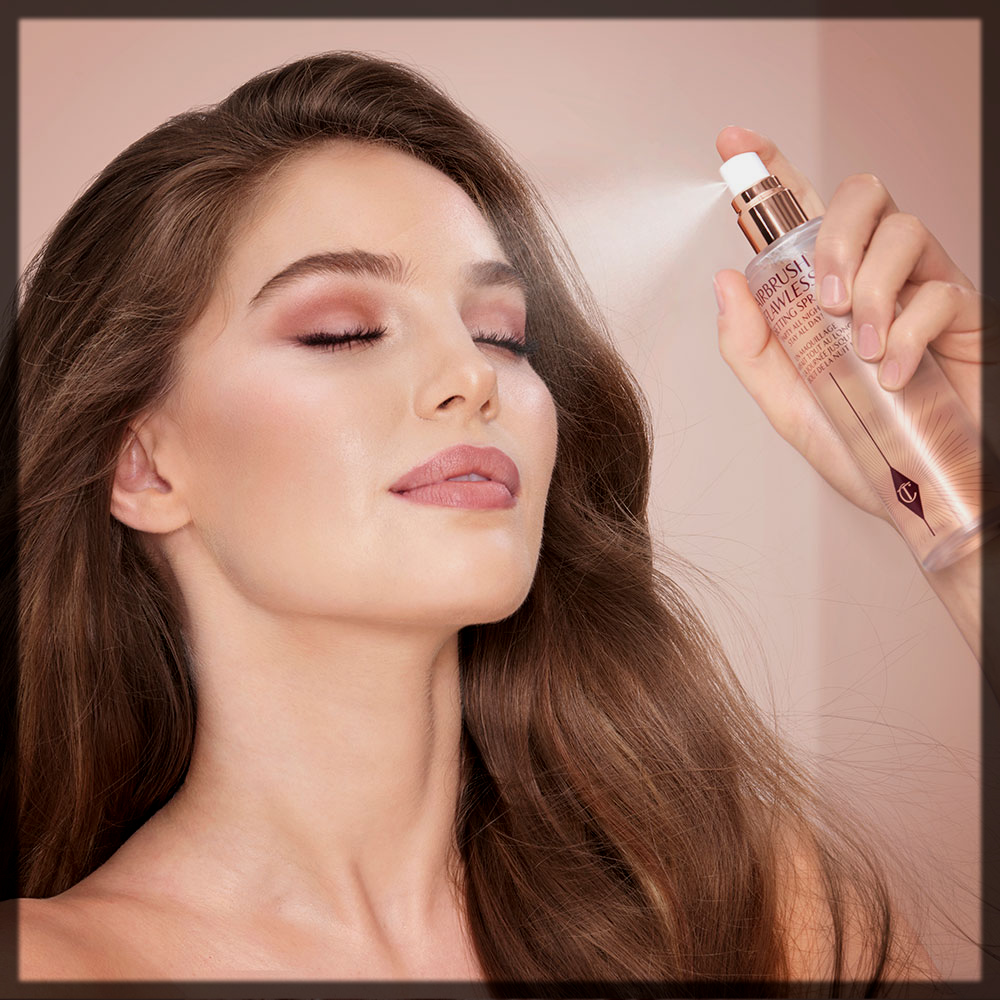 Some Easy Natural Makeup Look Ideas and Pictures

Check out some more natural makeup looks and get inspiration for doing your classy simple makeup. After viewing these images, you can select the makeup combination which is in accordance with the demand of the event you are attending. Not only makeup will furnish your appearance, but will also build up your confidence.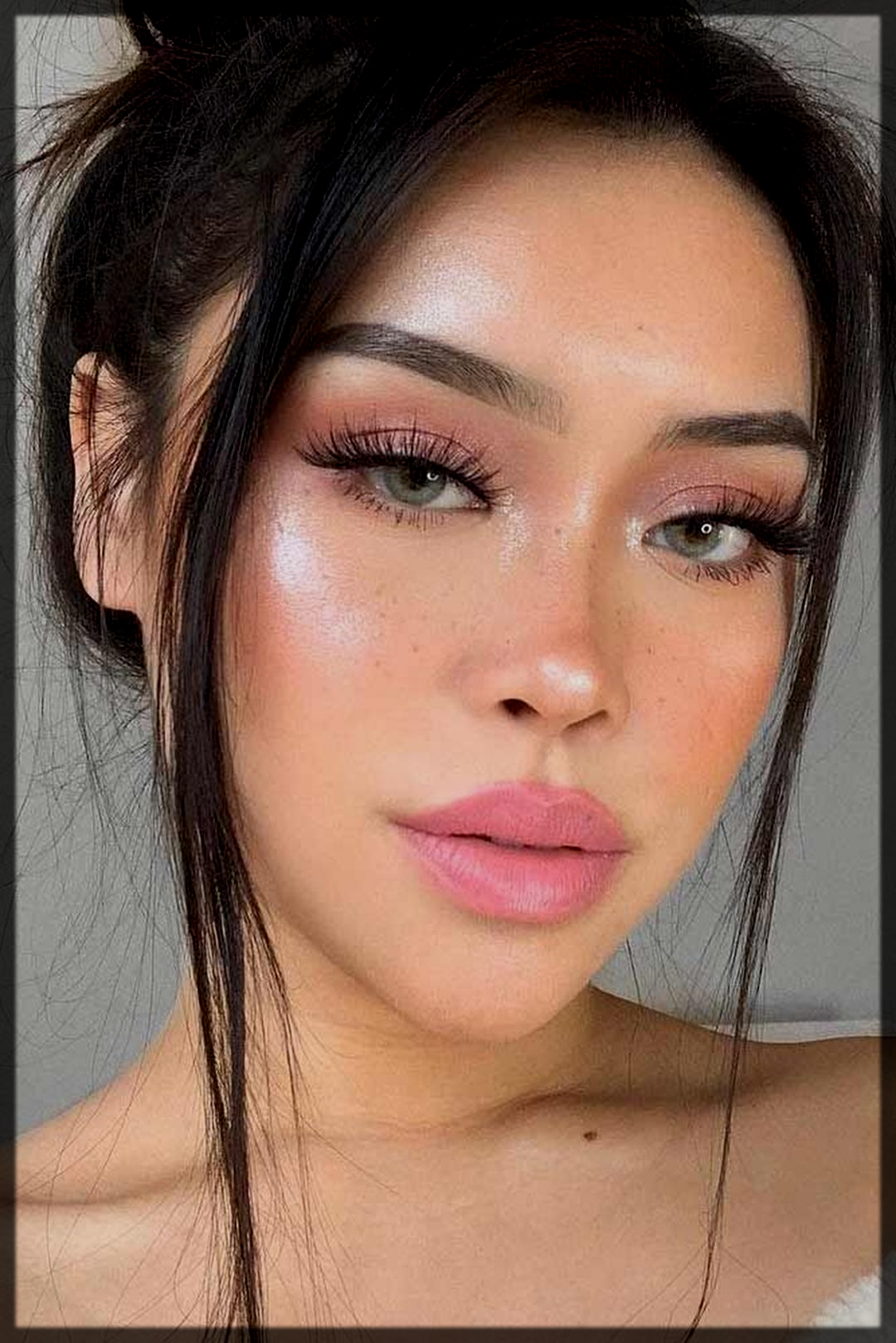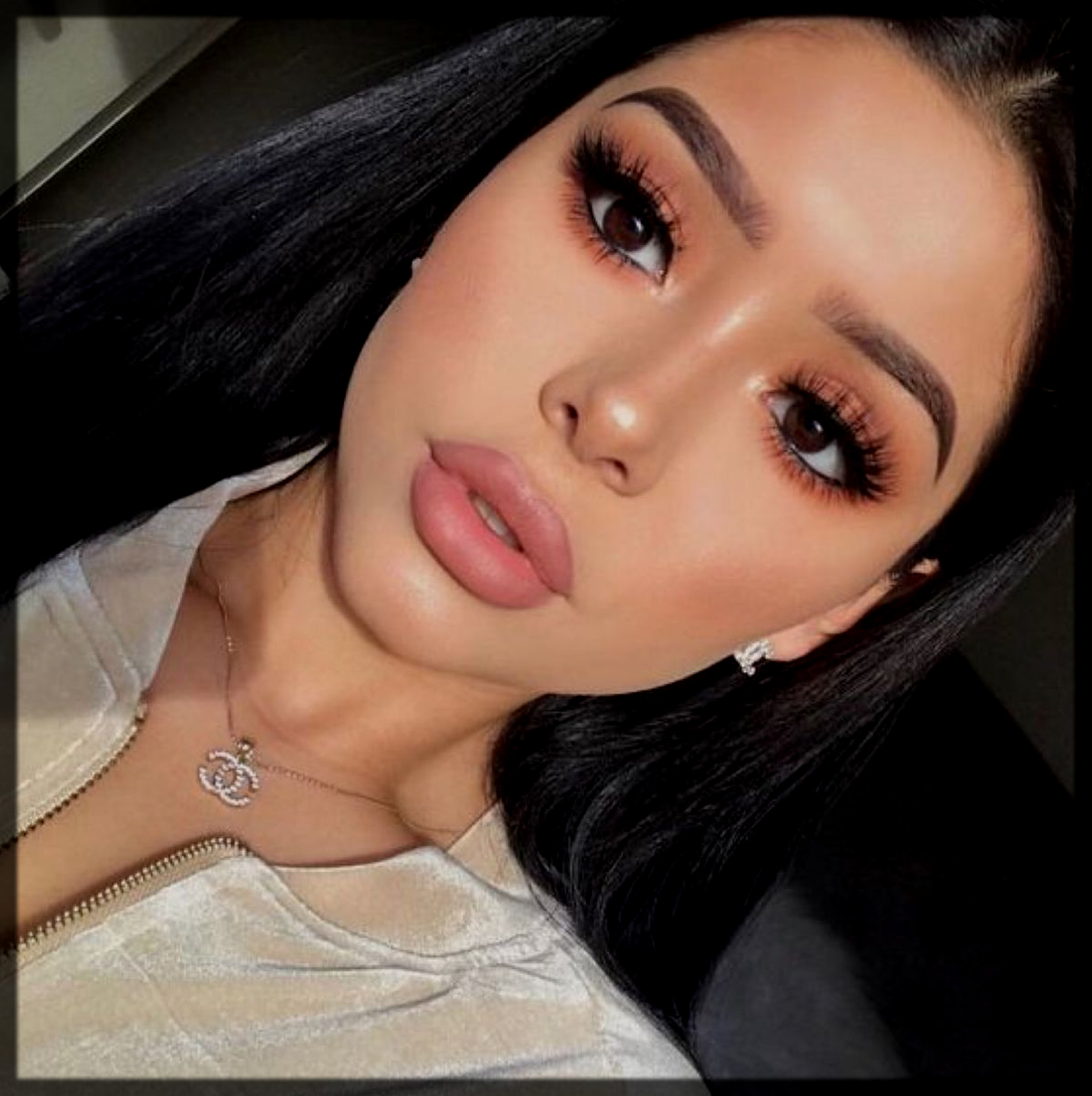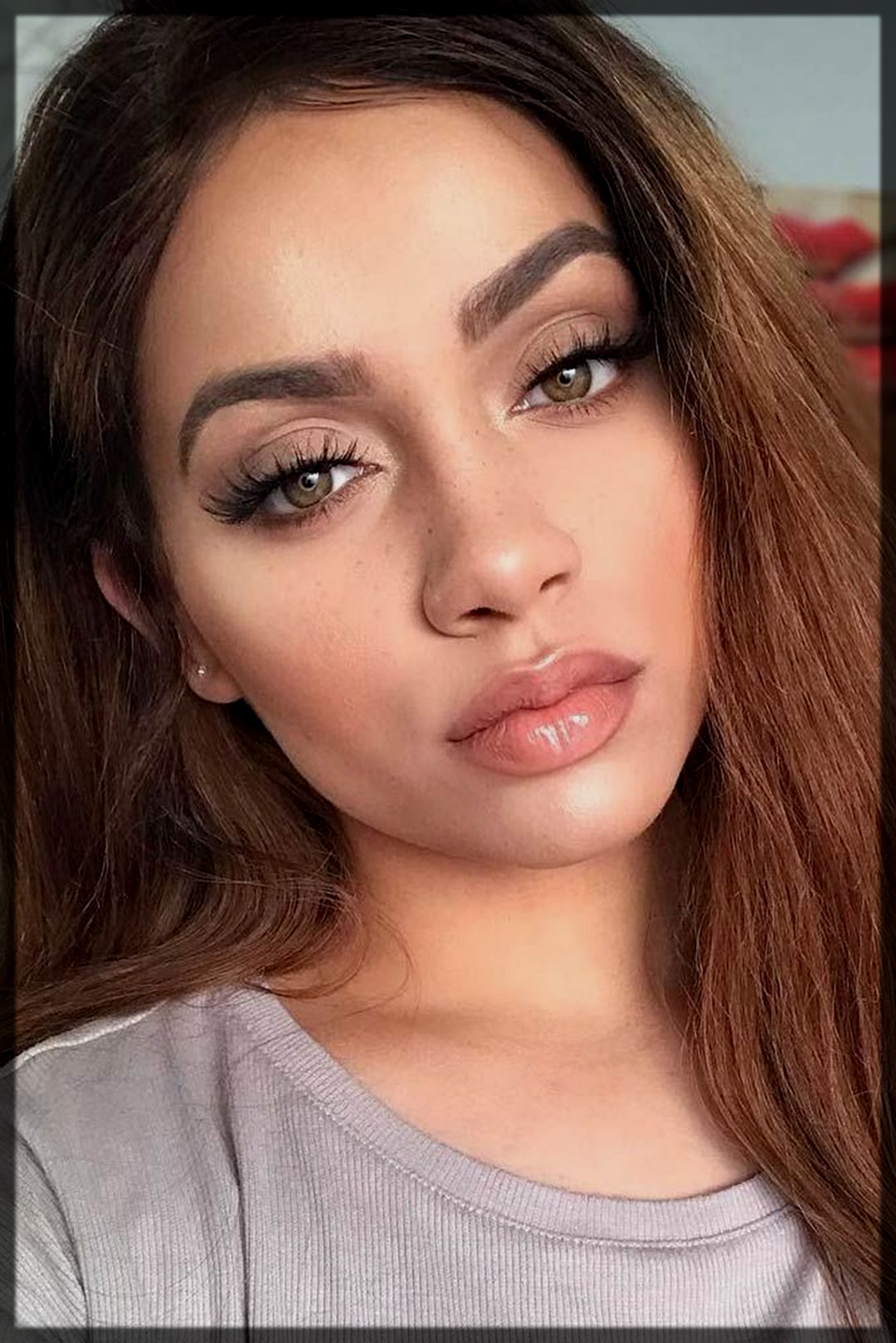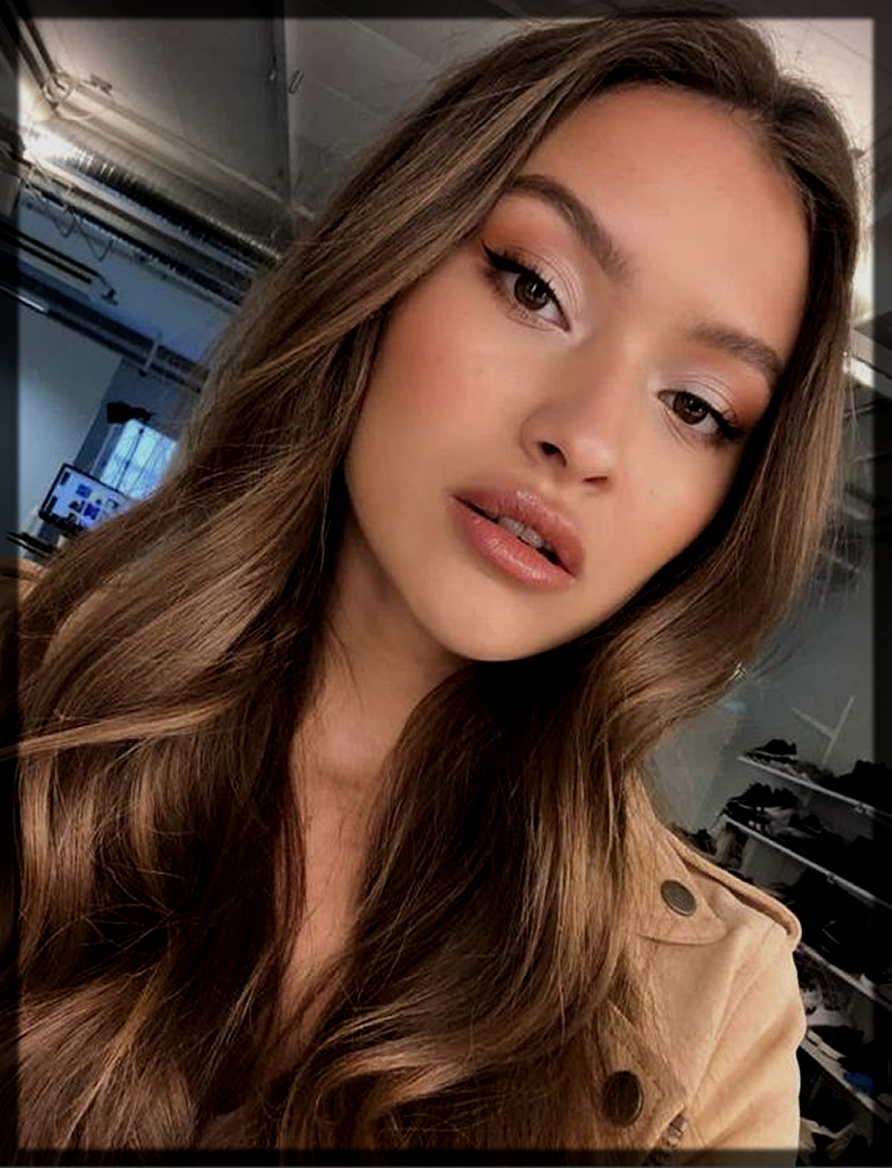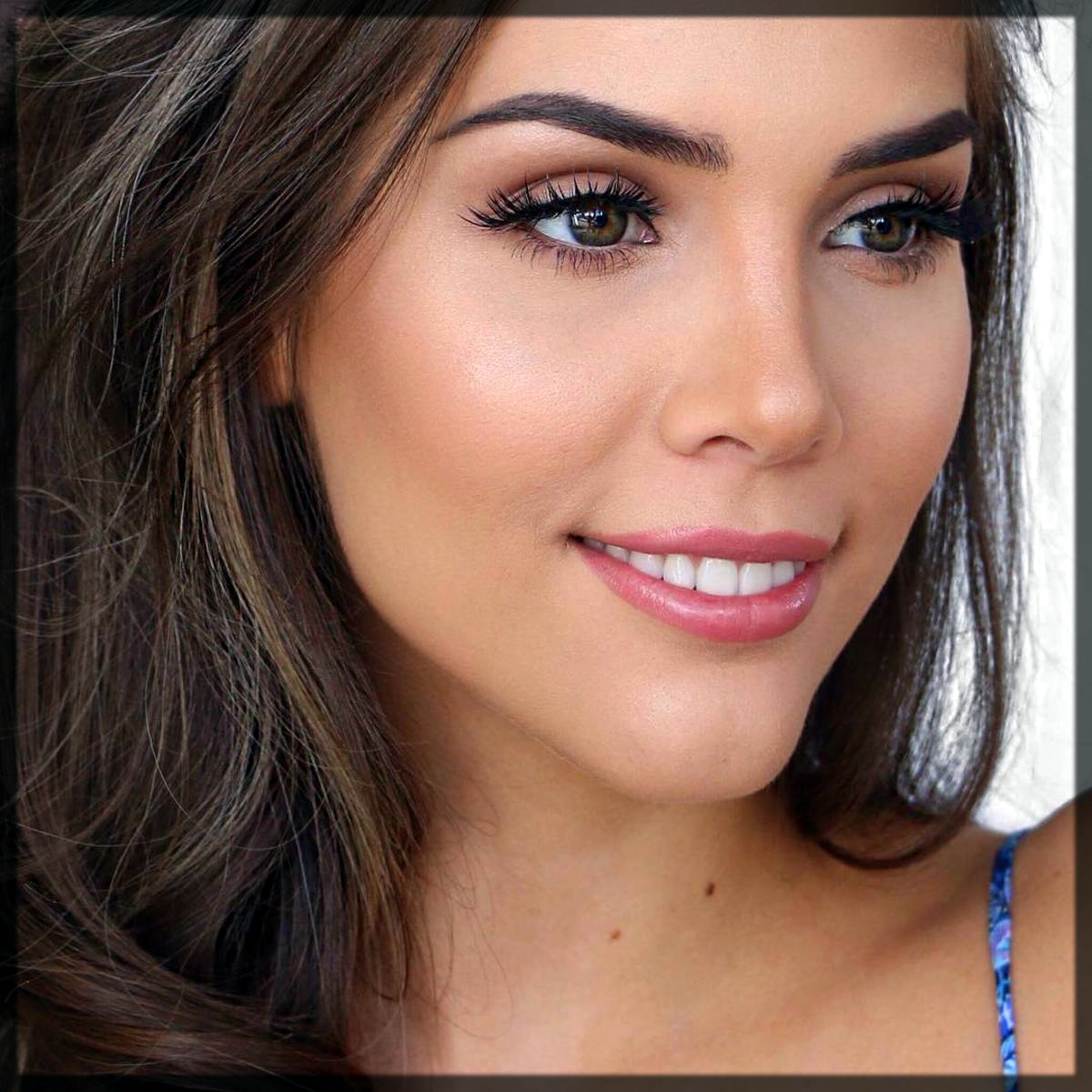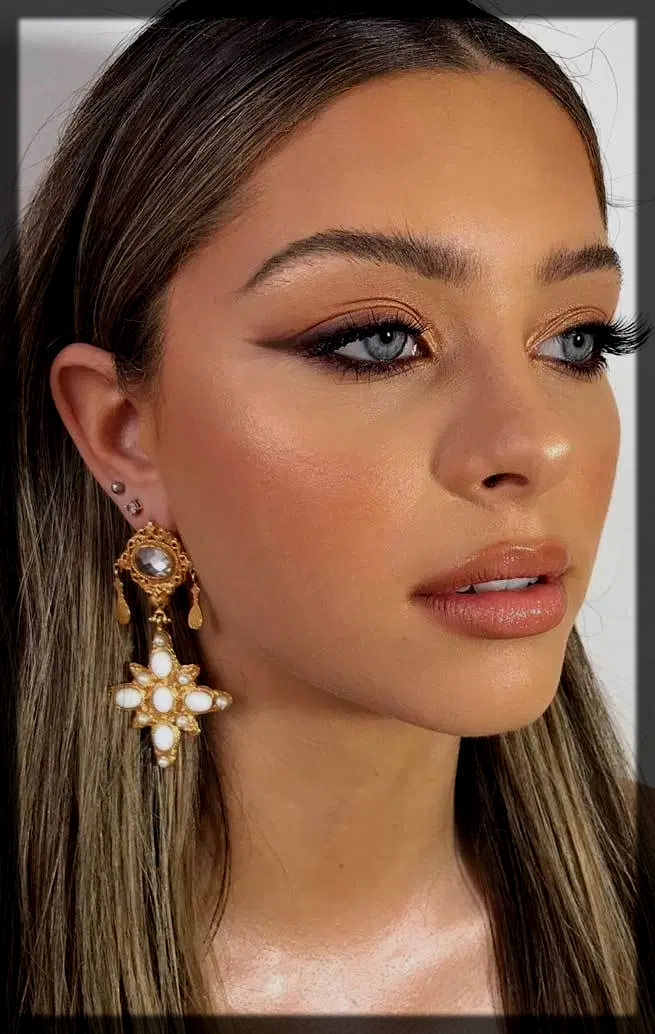 Don't overdo your makeup, the more you keep it natural, the more you will look lovely and beautiful. For an everyday look, natural makeup is best. I hope that after reading this article, you will be capable of doing it by yourself. Some products may cause an allergic reaction. So, always purchase the perfect products as per your skin type.