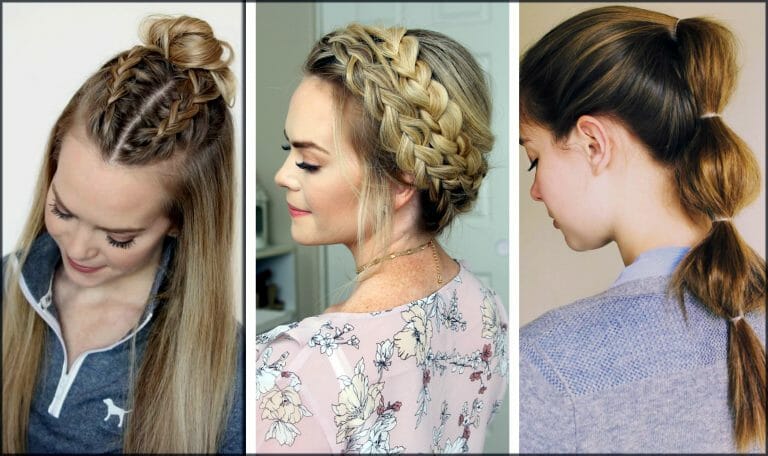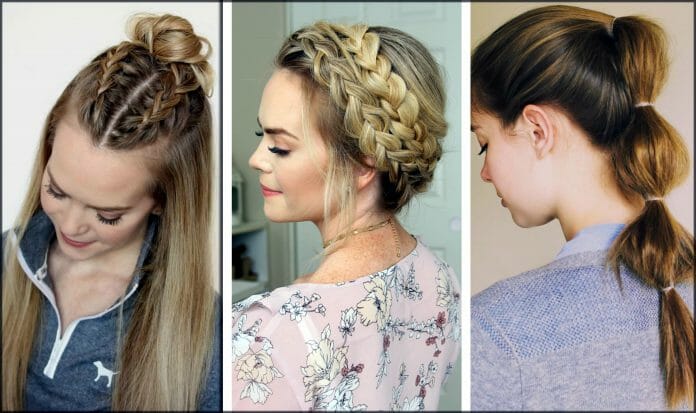 Hairstyles give you a new look and make yourself more beautiful. Once you keep your hairs open, after sometimes they become frizzy. Therefore, always tie your hair with the most effective style. I will show you some of the best and easy eid hairstyles for girls for short and long hair.
Eid means happiness and it's a unique festival that is celebrated twice a year in Pakistan. Pakistani girls on eid wear bangles, apply mehndi on their hands and wear new clothes to show their happiness. This article contains the most incredible and lovely eid hairstyles for girls so that they can adorn themselves more beautifully. There are incredibly beautiful hairstyles for the girls, which are very easy to make. With a little practice, you will surely easily create gorgeous hairstyles without much effort.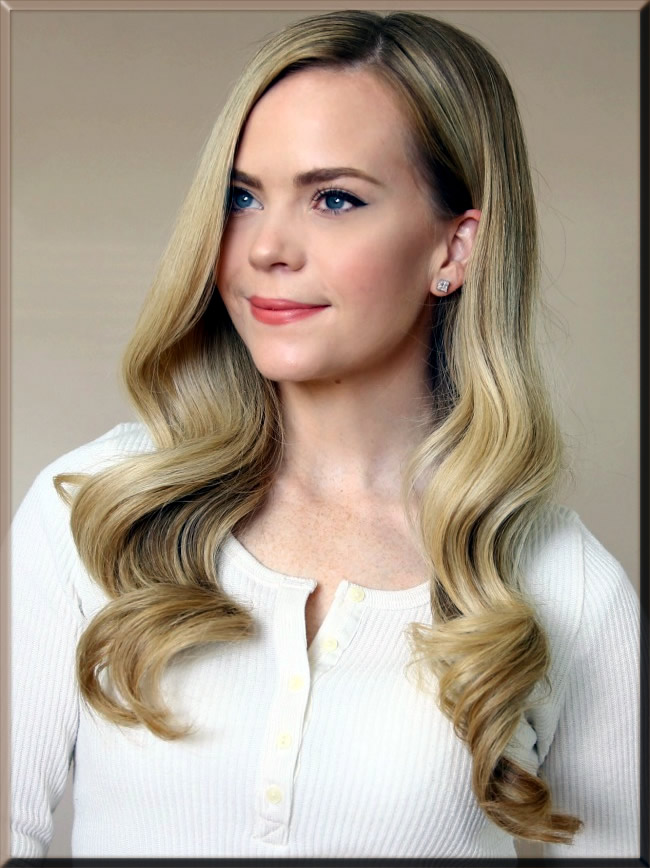 Latest Eid Hairstyles For Girls



The hairstyles are a quick way of switching up your look. If you are tired enough with the simple braid, then try something new. There are different hairstyles which you can quickly make on eid and upgrade your look. Following styles are the best ones to bind or tie your hairs.

Braided Eid Hairstyles For Girls
Braids are a simple and easy way to tie your hairs for a long time. There are many attractive braiding designs to make every girl's head unique. Braids are suitable for the thick and versatile hairs.

If you don't have time for creating the clean and stunning braid, you can try messy mermaid braid which will truss your hairs for all the day. If you want to make your eid day more glammy and stress-free, then definitely try this.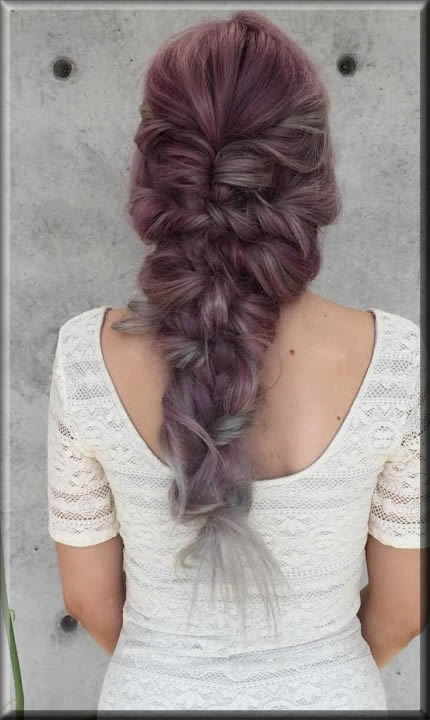 Simple Three-Strand Braid
It's quite a simple and super versatile traditional three-strand braid. It's effortless to create, which each beginner can easily make by own self. You can make different styles with the three strands. Check out the following amazing braids for the eid day.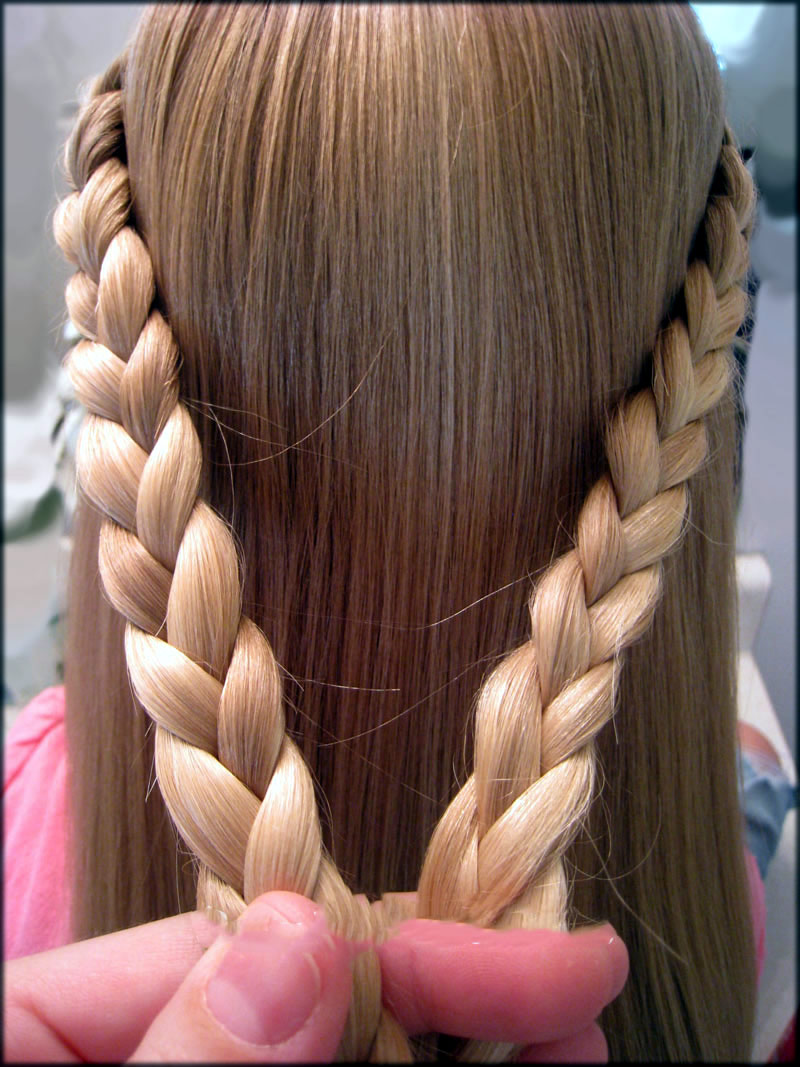 A unique braid in which simply divide the hairs into three sections and start separating the simple three-strands. Additionally, add hair to each section on the other side and make an impressive french braid.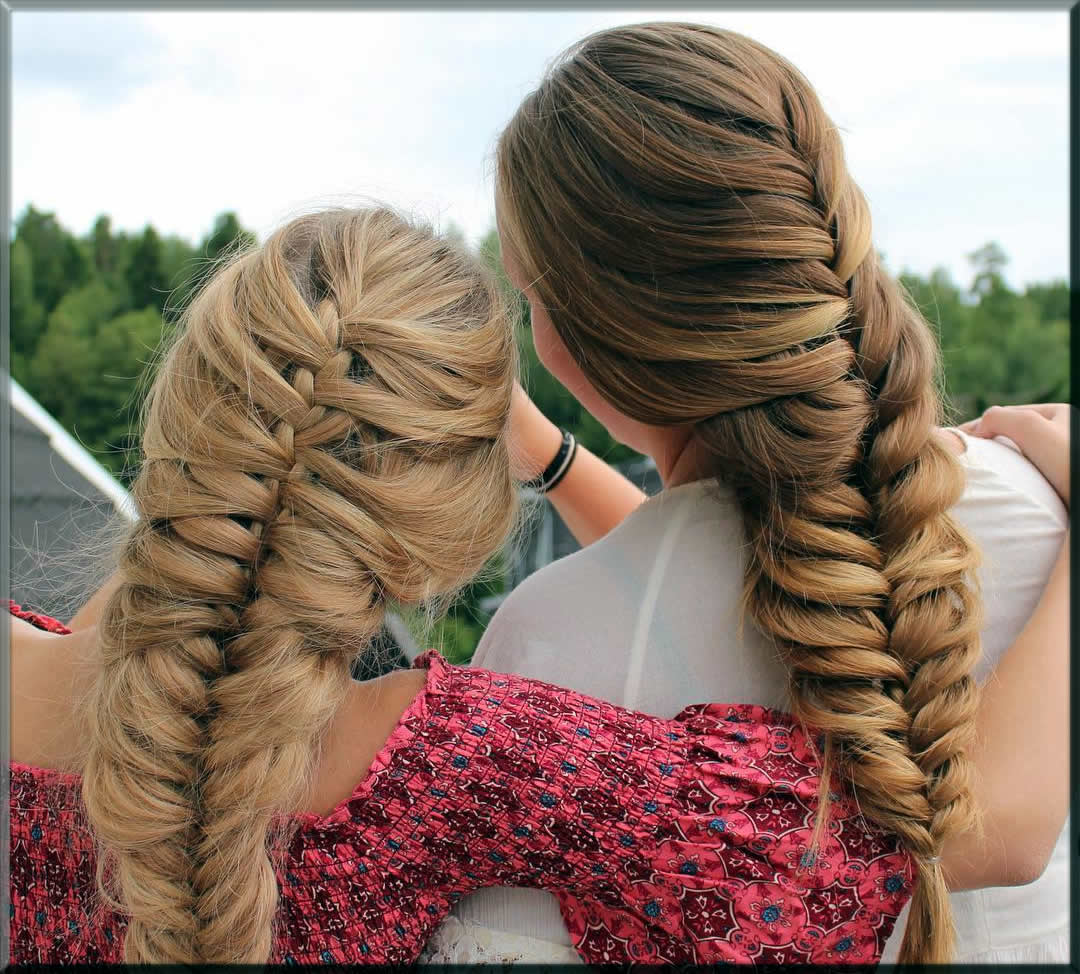 This hairstyle looks very enchanting and attractive. Do a simple three-strand braid and take some hairs from the sides to make the dutch braid on eid. It's one of the trendy hairstyles which every girl can try.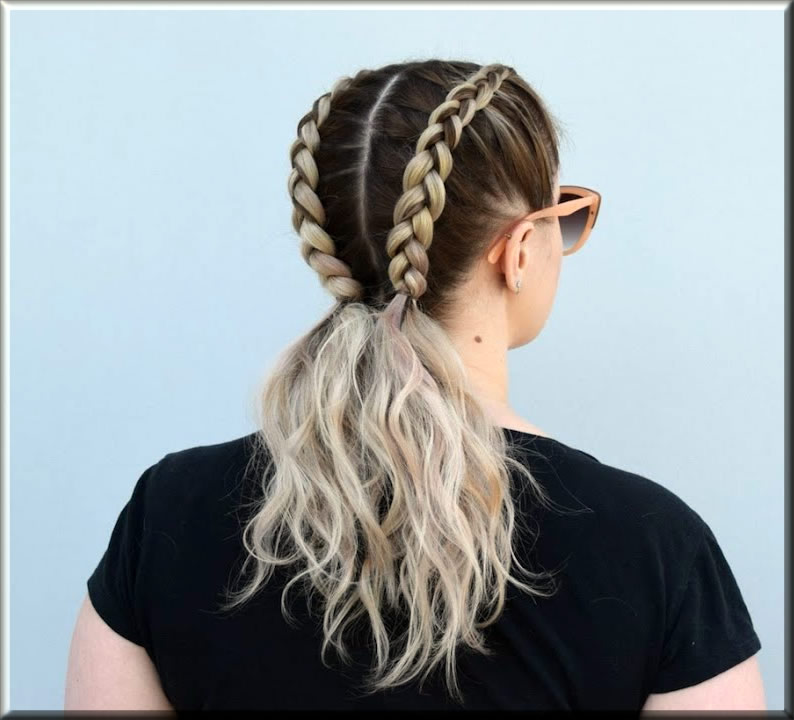 A one-sided braid, which is very easy to make. Split the hairs into four equal sections, take strand one, niche it under strand two and then strand three, further place strand four over strand three and bottom to strand two. Follow these instructions for making the four-strand braid.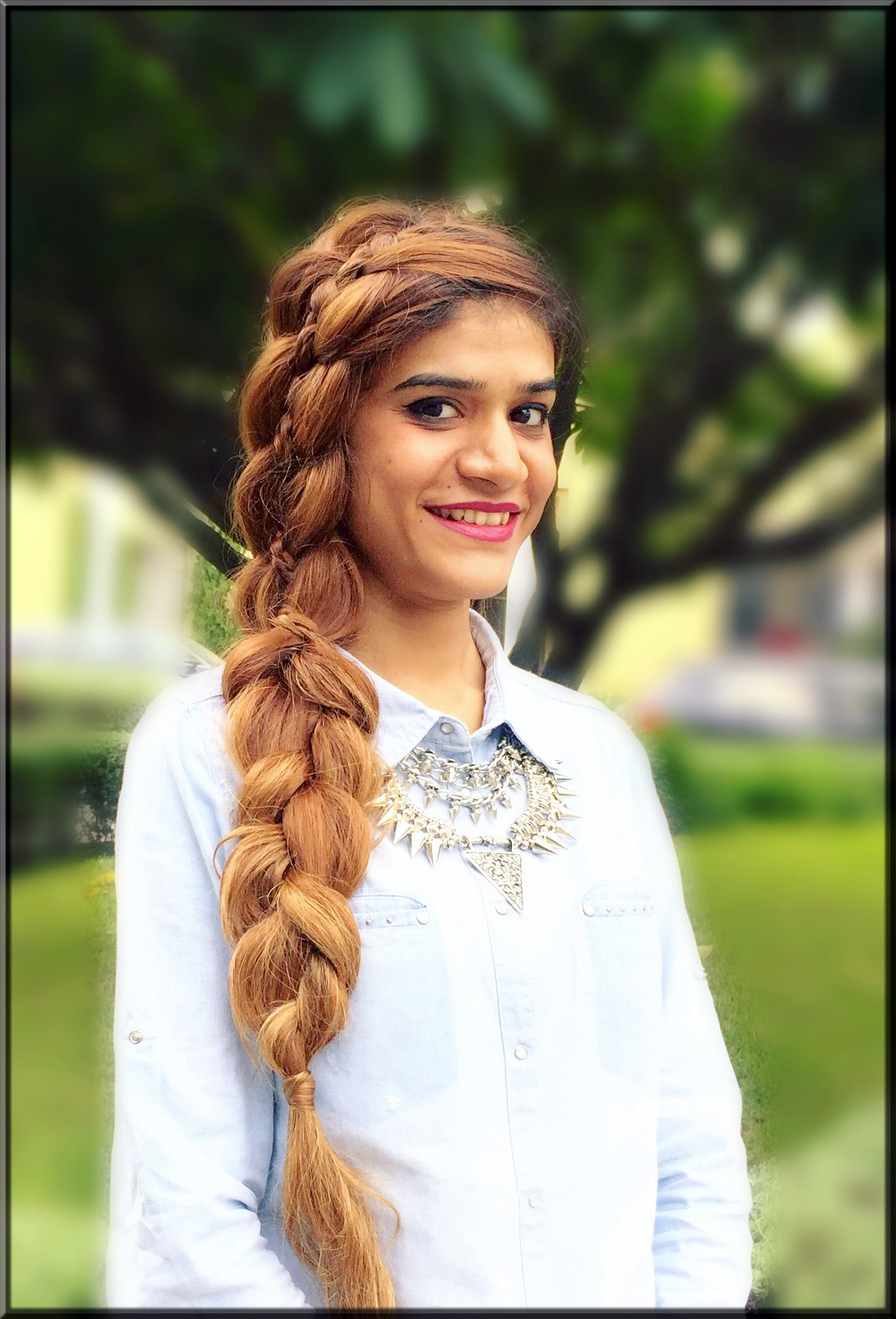 For making the twisted rope hairstyles, simply do a french braid in a round shape, and get the rope twisted braid hair updo.
Pull-through braids are such popular hairstyles and very effortless to make. Split your ponytail from the top into two sections and wrap it around pony. Pull out the braid in each section. Continue repeating this until you complete your braids. Use bobby pins to secure your hairs. It's the most incredible and marvelous eid hairstyles for young girls.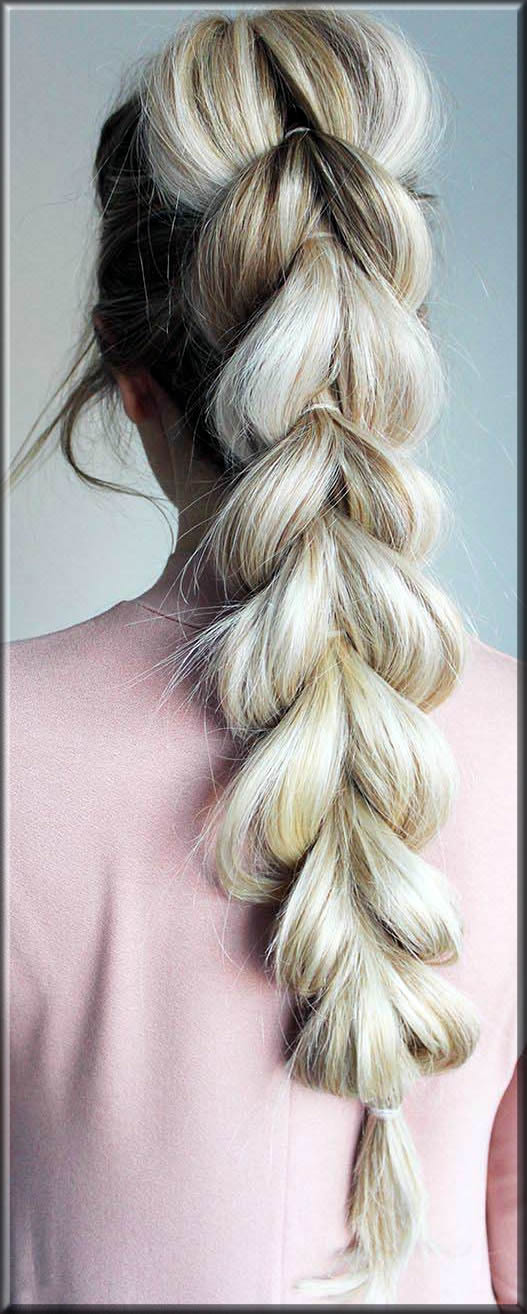 Waterfall braids are the chic modifications of the french braids. It's one of the prettiest ways to adorn your hair with the best hairstyles. It's a very time-consuming hairstyle which is very effortless to make.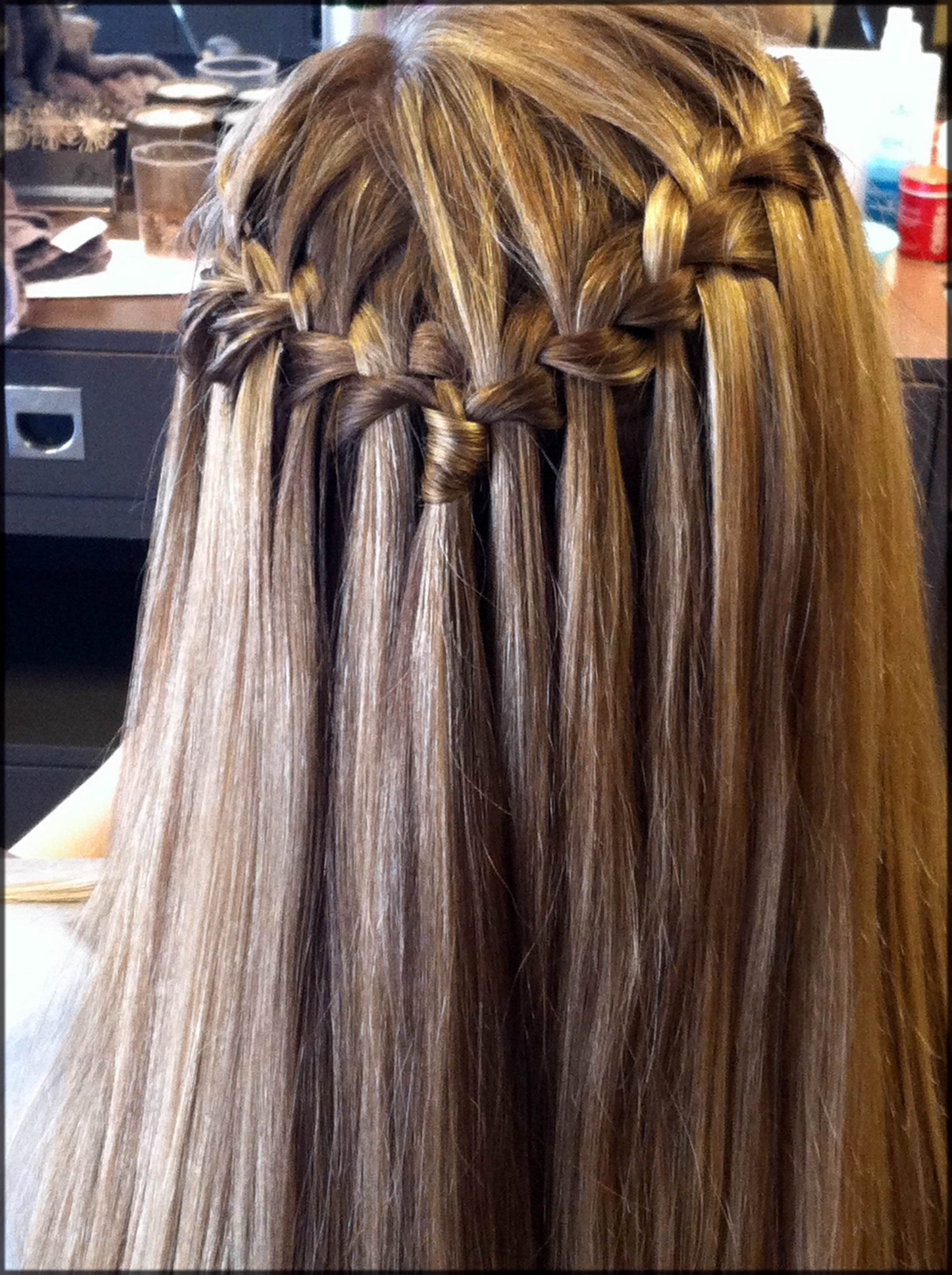 It looks like a rope twisted braid. The main difference between the rope and milkmaid is that in rope twisted, french braids are made while in milkmaid, simple three-strand braids tied in a round shape for making it.
Stylish Buns Eid Hairstyles For Girls
Girls spend the whole eid day in the kitchen while cooking. So, hair bun is the best style to keep your hair tied all day long. It doesn't get frizzy, and you do not need to shampoo your hair every day. With the bun style, you can freely do your work, and also it gives you a magnificent and classy look.
They are straightforward to do. You can mix it with the Cornrows, french, three or four-strands and dutch braids for making a killer look. The main benefits of the buns are that when your hairs tied up or down, your jewelry will be more prominent. So, pair it with the alluring jewelry and enjoy your eid day.
High hair bun with the french braid from low to high is the stunning hairstyle for the eid day. Bun styles are quick to make. All you can do is simply buy a hair bun and secure all the hairs with the help of this bun.
It is an everyday bun that keeps your hair bind and never goes fuzzy. Use a hair spray for making it more smooth and relaxed. Take a glance at the following bun and get the desired hairstyle according to your taste and hair length.

Pigtail buns are among very stunning hairstyles for the eid.  To get this style, split your hairs into two sections and make a bun on each section with the french braid style.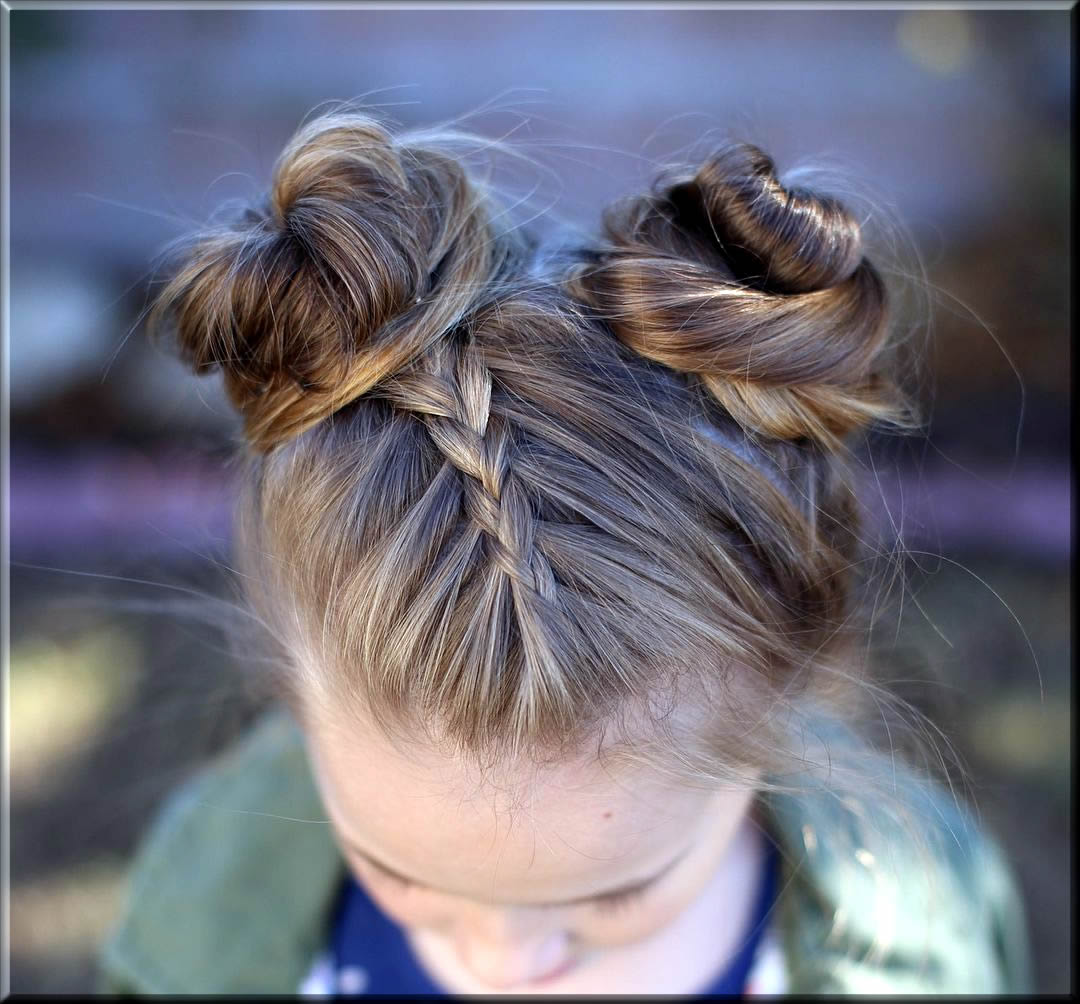 Cornrows are the trendy African hairstyles. After making the cornrows hairstyle, take some hairs from the center and make a bun. If you want to attain this type of look, then try this and create a unique hairstyle on eid.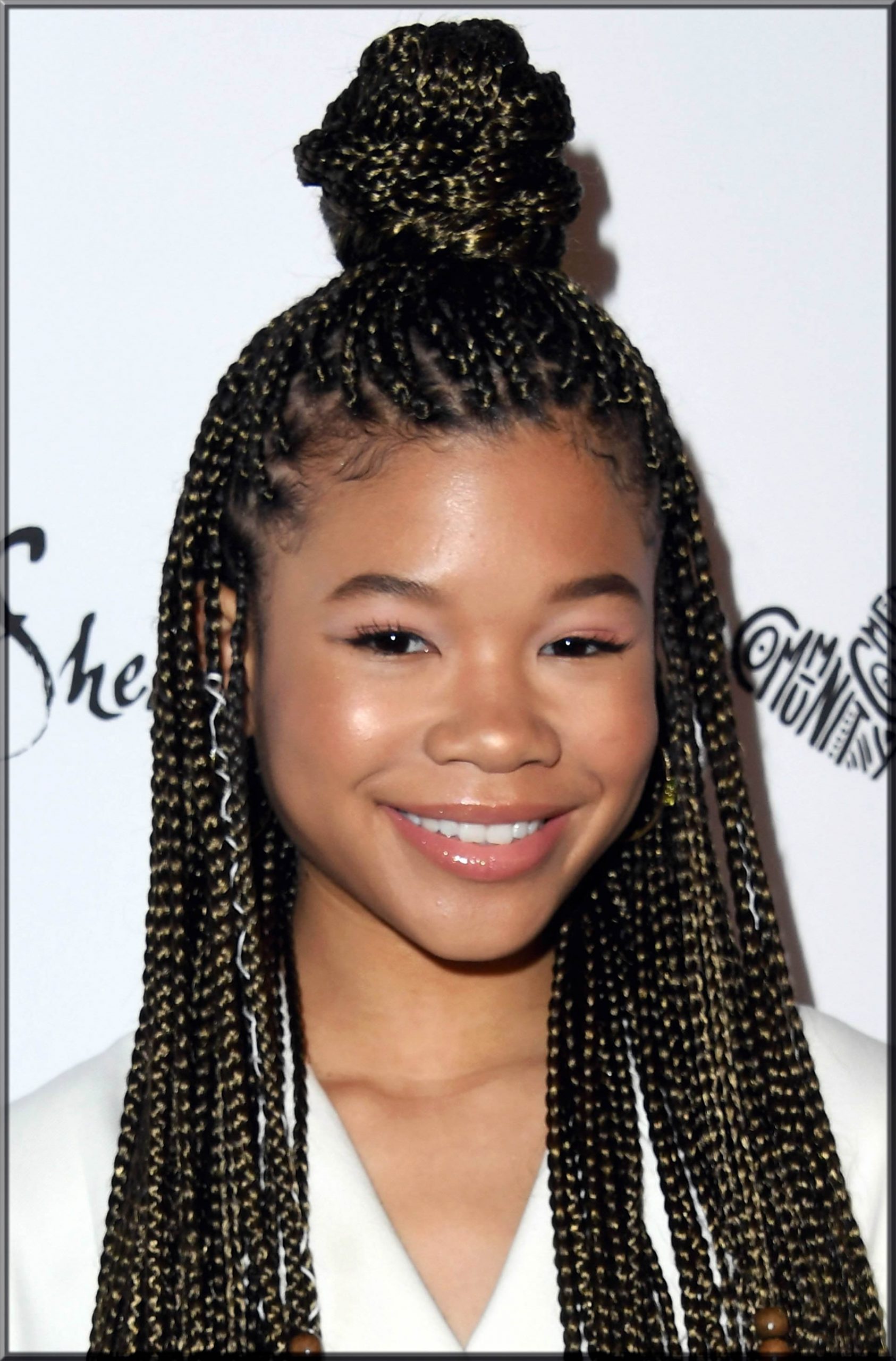 Below is a chic hairstyle for the eid, the messy bun. It will make yourself more classy and fashionable. It's also an everyday hairstyle.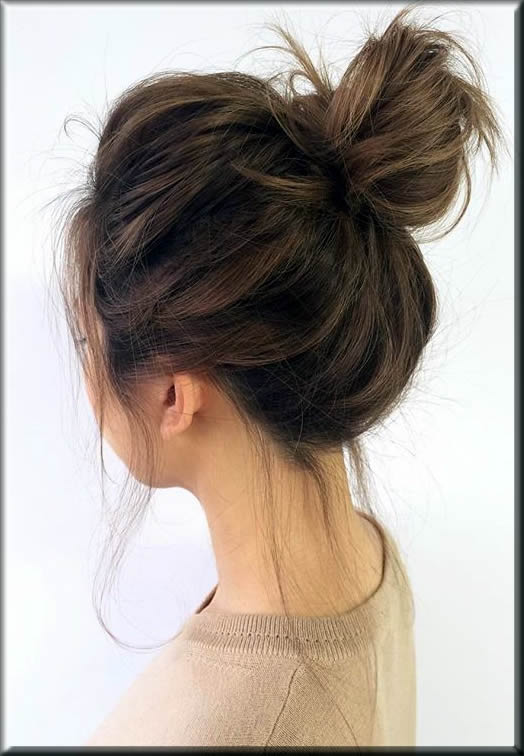 Curled Hairstyles For Eid
Curls make your look incredibly radiant. If you have some plan for the eid day, and you have to go to the party or relatives gathering, don't forget to curl your hair like its the quickest hairstyle. It gives you a fashionable look and makes yourself shinier. You can easily curl your strands with the curling iron, roller, and even with the straightener.
There are different curls techniques that you can apply on your hairs according to your face shape, skin tone, and hair length. You don't need to wear any jewelry with the curly hairs. Check out the different forms of the curls given below.

Flat Wrap Hair With a Curling Iron
One of the purest forms of curls is a flat wrap curl, which is very easy to make. Split the hairs into small sections and wrap it around the curling iron and move it into the upward direction. You will get the fantastic flat wrap curls in no time.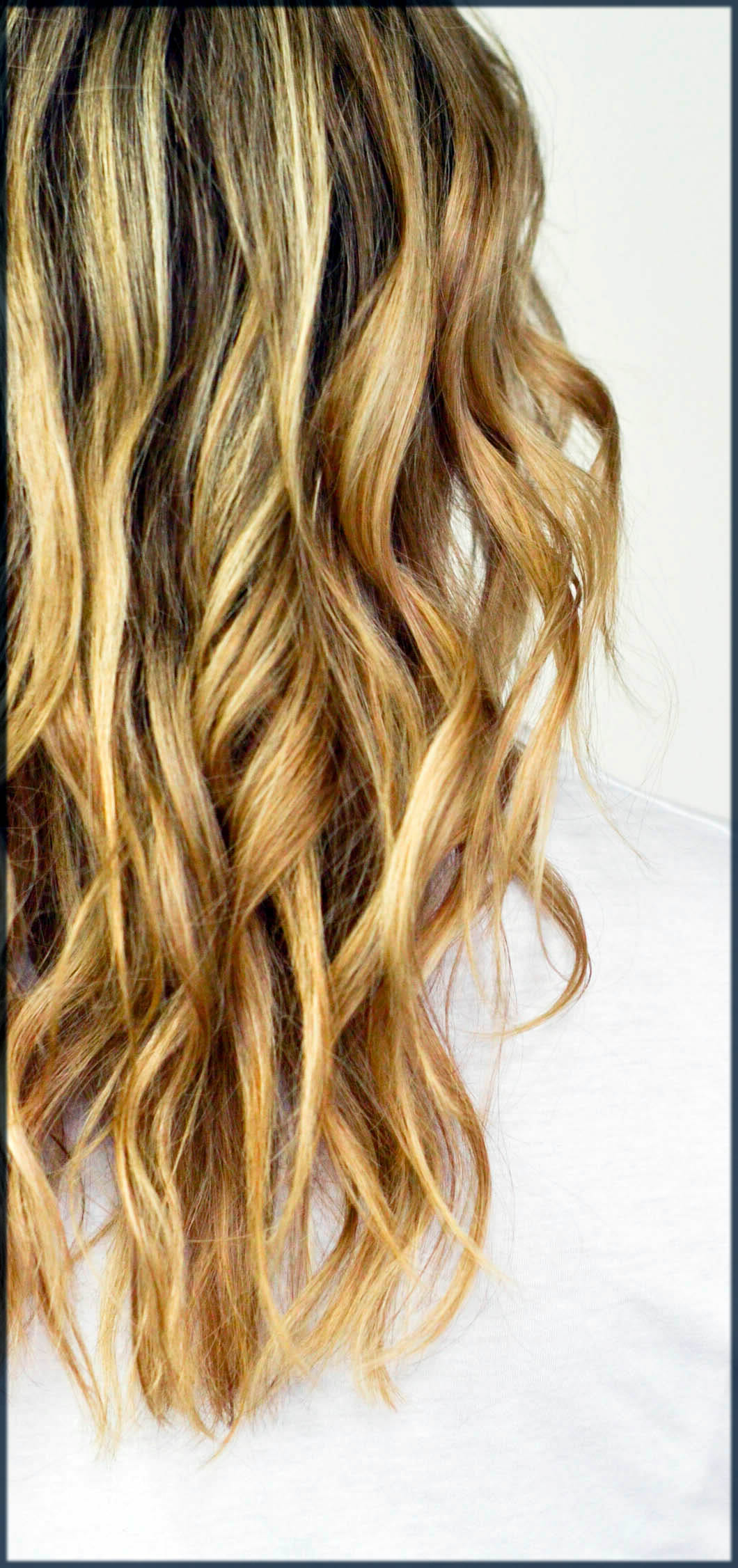 Lazy curls will give you a magnificent and soft look. Wrap your hairs around the iron but only halfway down and get the lazy soft curls.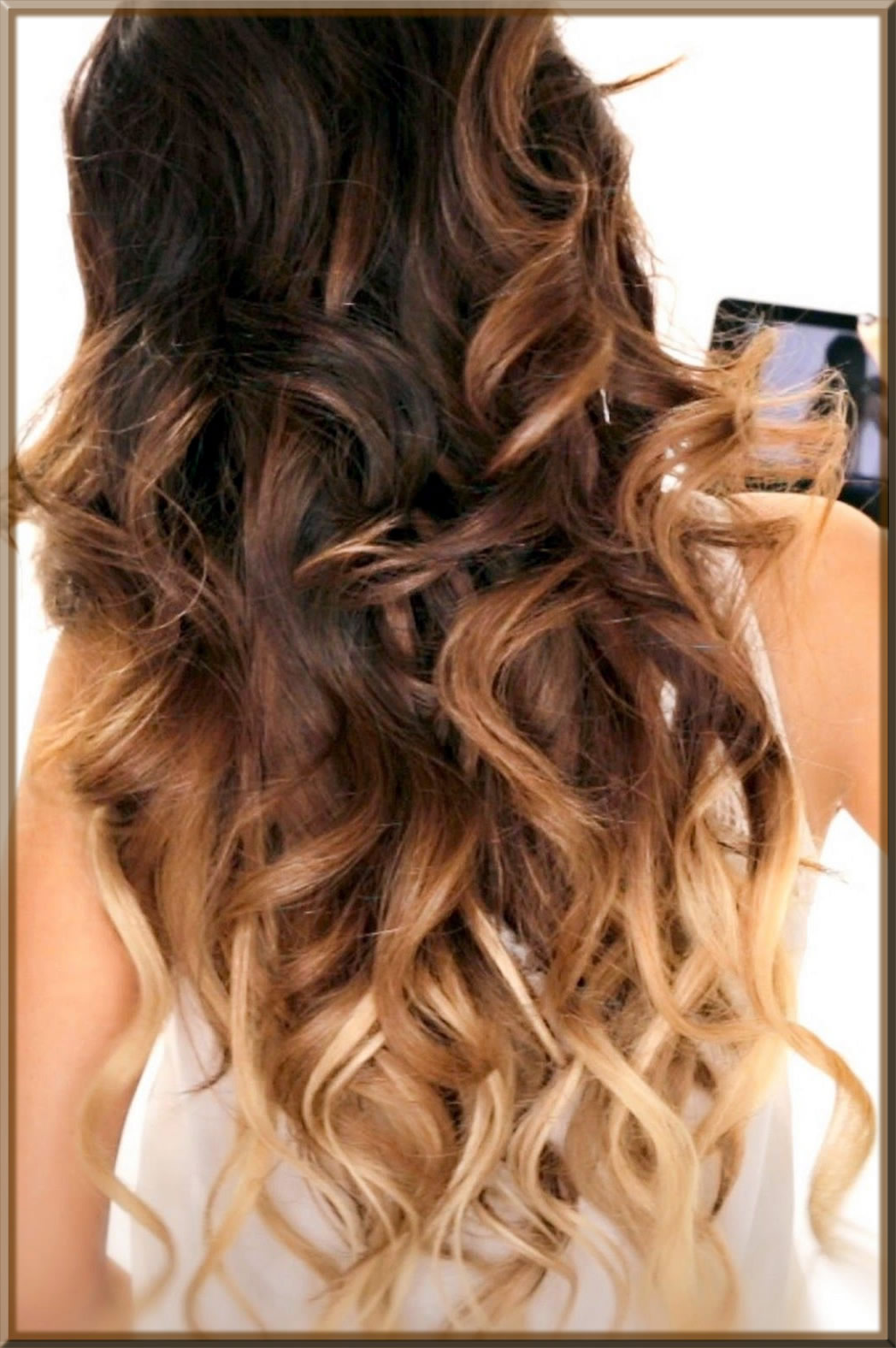 If you want to try something new for your hair, try this spiral curls on eid. Wrap your strands in the outwards direction from your face around your curling iron and let them there for the heating. Then remove your iron curl and get the spiral coils.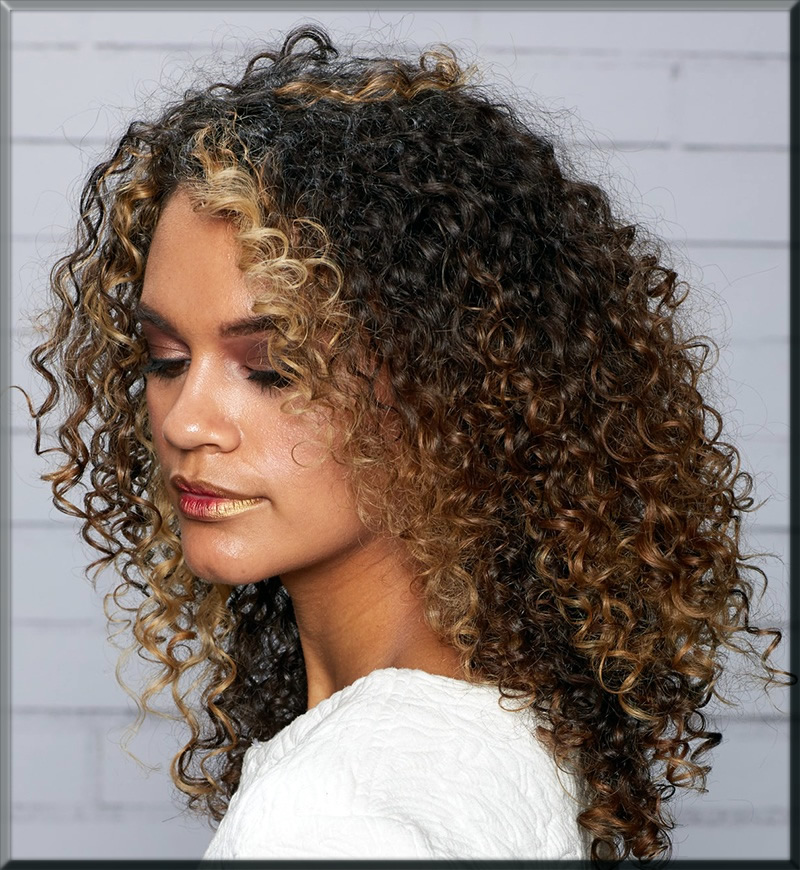 Follow the simple steps to get the ribbon curls quickly. Firstly, take medium-size section hair. Then wrap it around the iron curl and move into down direction slowly to get ribbon curls.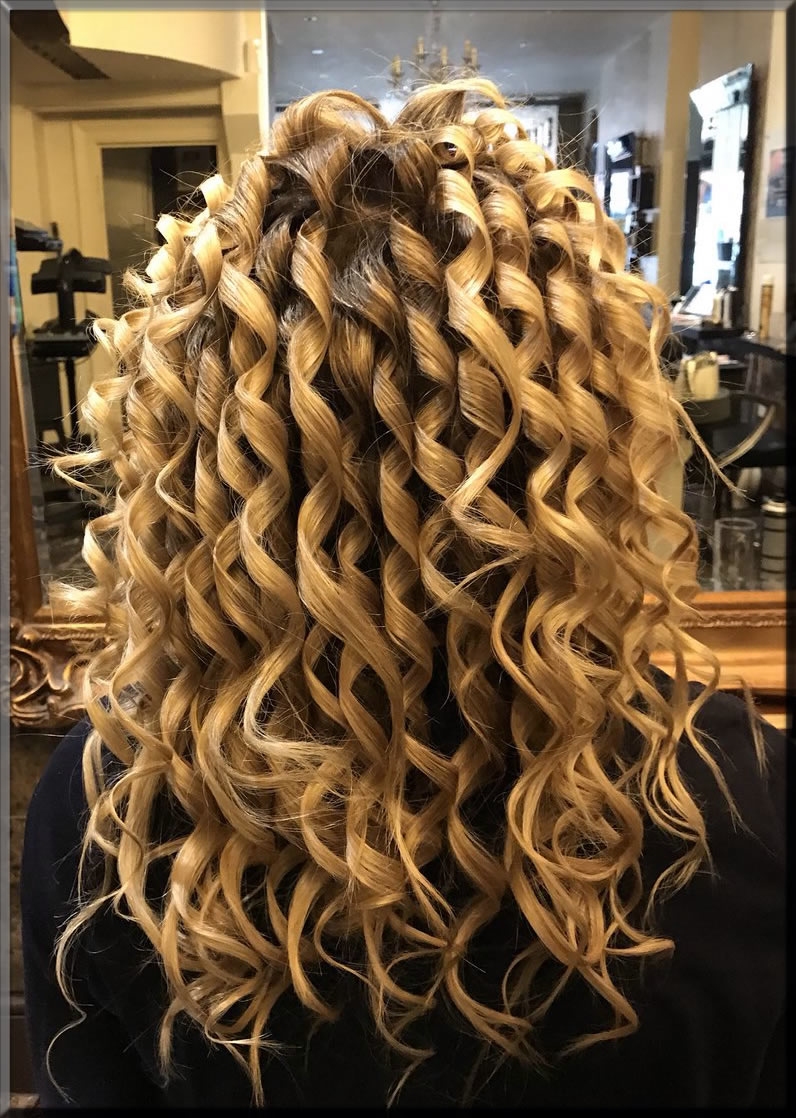 Ponytail Hairstyles For Eid
A ponytail is in-trend these days. Many Hollywood celebrities also love ponytail. It makes your appearance more decent and stylish. You can also mix it with other hairstyles like hair bun, twist, braids, and different styles. The perfect match with the ponytail is the fishtail braid, which is also known as fishtail pony.
Fishtail Pony is a stunning hairstyle for your eid day and makes you look incredible. Do a high ponytail and then make the french braid for getting the fishtail pony.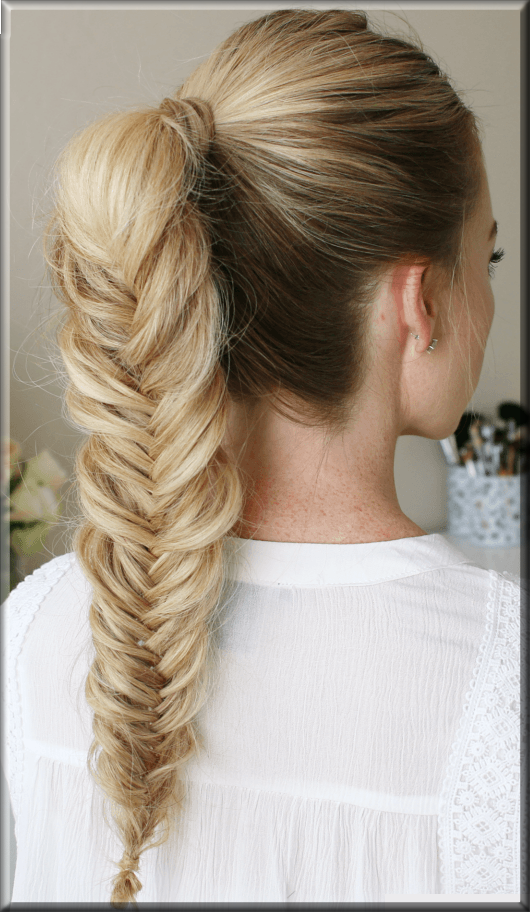 It's a unique ponytail style. Simply do a high ponytail and wrap some hairs around your pony, and you get the giant wrap ponytail.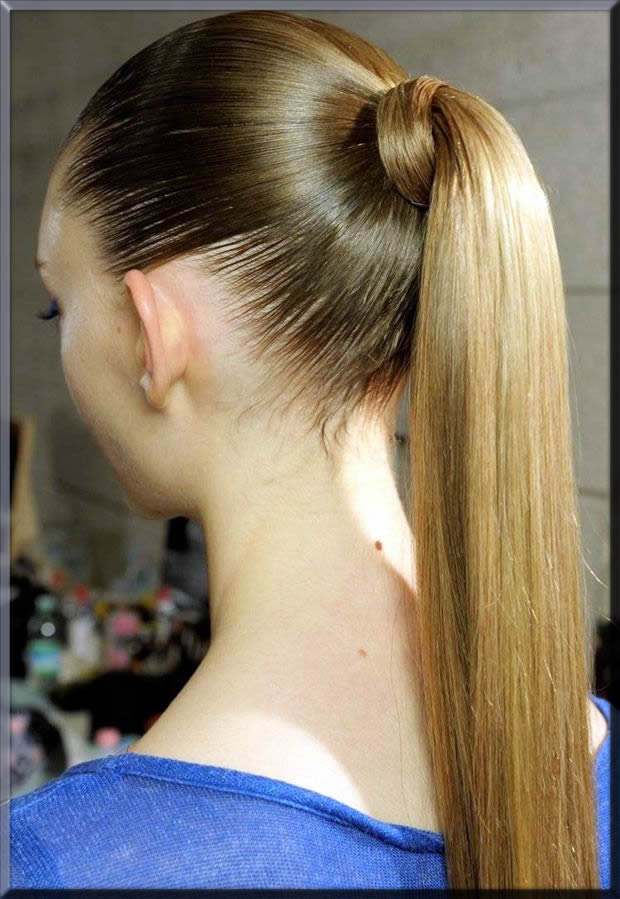 Young girls love to do the bubble ponytail. It's one of the trendy hairstyle ideas for the eid. If you are going to wear jeans with a short dress, then do a bubble ponytail. This hairstyle will give you a unique and exquisite look.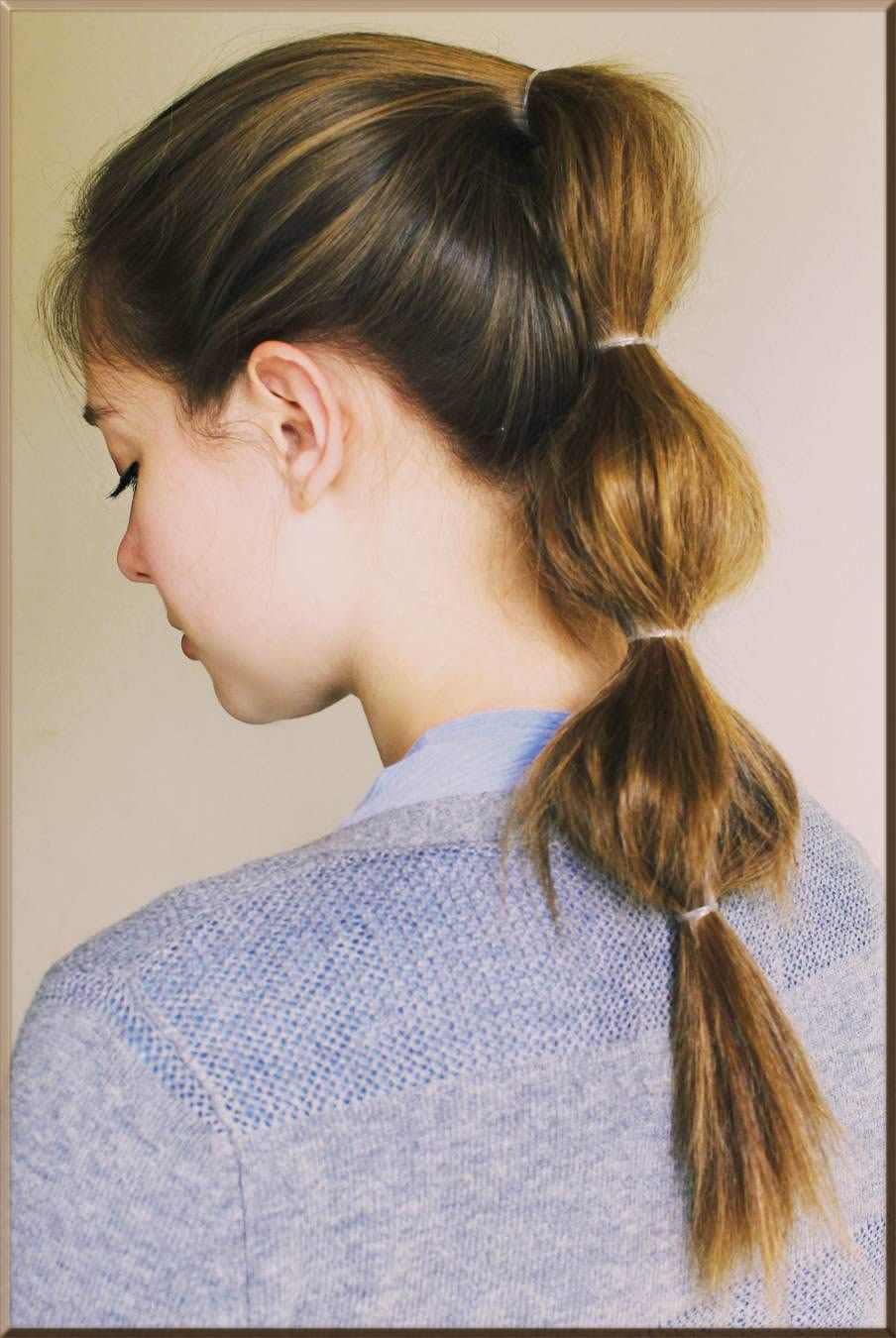 One of the fashionable and stunning hairstyles which many celebrities prefer to make. You can see that Iqra Aziz did a sleek high ponytail in an award function, and she looked super gorgeous.
Twisted Hairstyles For Young Girls
Girls mostly love twisted hairstyles. Dress up yourself on eid with the exciting twists. Firstly, brush your hairs, then separate your strands into two sections. Twist your left side hairs one by one until you get your desired hairstyle. The right portion will remain unaffected, or you can do any puff style of your own choice.  It is the most stylish and elegant hairstyle for young girls.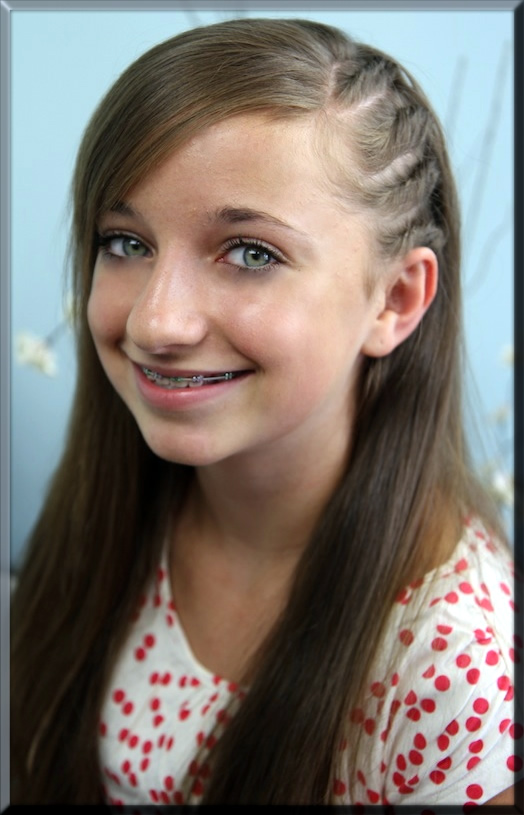 Classy Updos For Women
Chic updos are always preferable by the girls. Hair updos give a fresh look to your personality. With a little bit of help, you can easily create hair updos and do it yourself. Updos can be attained in different forms, including a sleek, low chignon, messy or crown braid updos, etc. To achieve a good hair day is every girl's goal. The following are some hand-picked hair updos for your ease.
Unique Bow Hairstyles
Hairstyles are never easy to attain when you do not know about what you are doing. Beauty Artists are professionals, so they make sure to guide other people. To sum it up, if you want a perfect hairstyle, so always follow a professional's tutorial for best outcomes. Following, we have some unique bow style hairstyles. To look very difficult to make, but in reality, they are not. There are different kinds of Bows you can make, such as:
Front bow
Stylish bow
Braided hair bow
Fast hair bow
Back bow
Top bow
Half up half down bow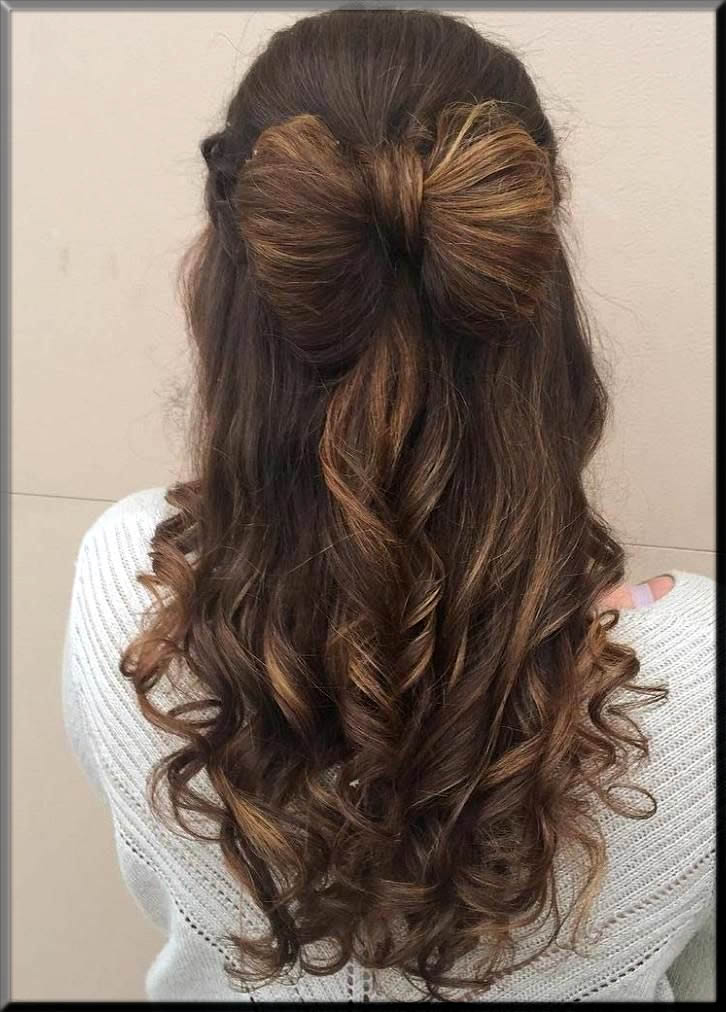 Other Trendy and Easy Hairstyles
As days are passing, new designs and styles are introduced for the girls so that they get ready with the best hairstyles and look stunning and alluring. Making a hairstyle is also an art, which only a few people know how to do. For a perfect grip on hairstyles, you should practice more often. Check out the following trendy eid hairstyles for the girls that are easy to make and are less time-consuming.
Hairs represent our lifestyle and personality. Without a proper hairstyle, you can not look elegant. Try any one of the hairstyles on the eid according to your outfit, hair length, hair texture, and priority to attain the perfect look. Happy Eid! 🙂