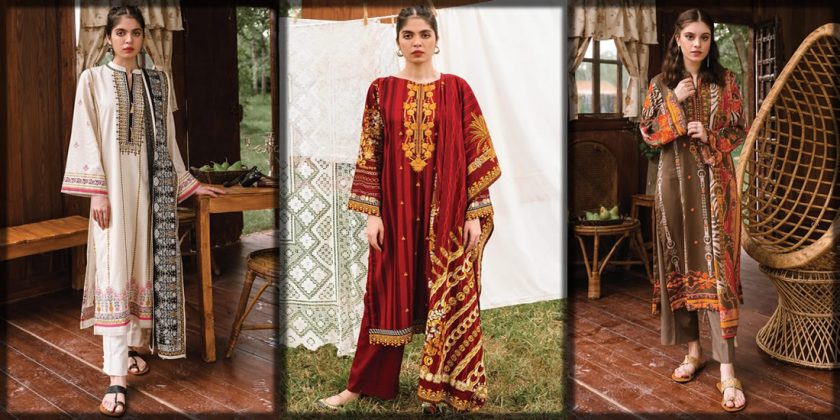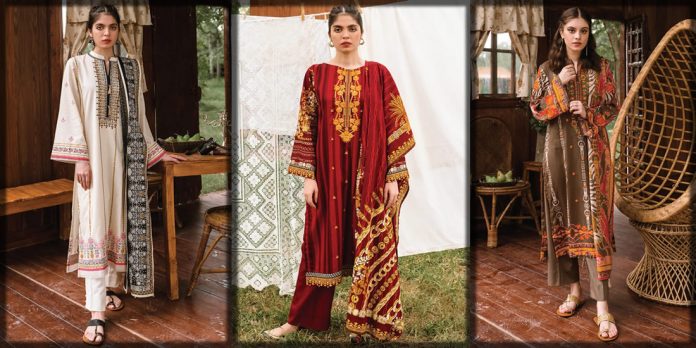 Orient Textiles are one of the finest clothing brands in Pakistan. The headquarter of this notable brand is situated in Karachi. It was established in 2010. But, it is running multiple stores across the country today. Here we are presenting you with Orient Textiles winter collection.
An elegant outfit always enhances the beauty of women. Plus, you must consume a product that may leave a wonderful memory behind. So, make your winter vibes much memorable and remarkable with this leading brand.
Orient Textiles are the leading brand that is famous in huge categories of clothing. There are a couple of well-decorated articles that will catch the eyes. So, take a look at this article below. I hope you will love all the styles and designs.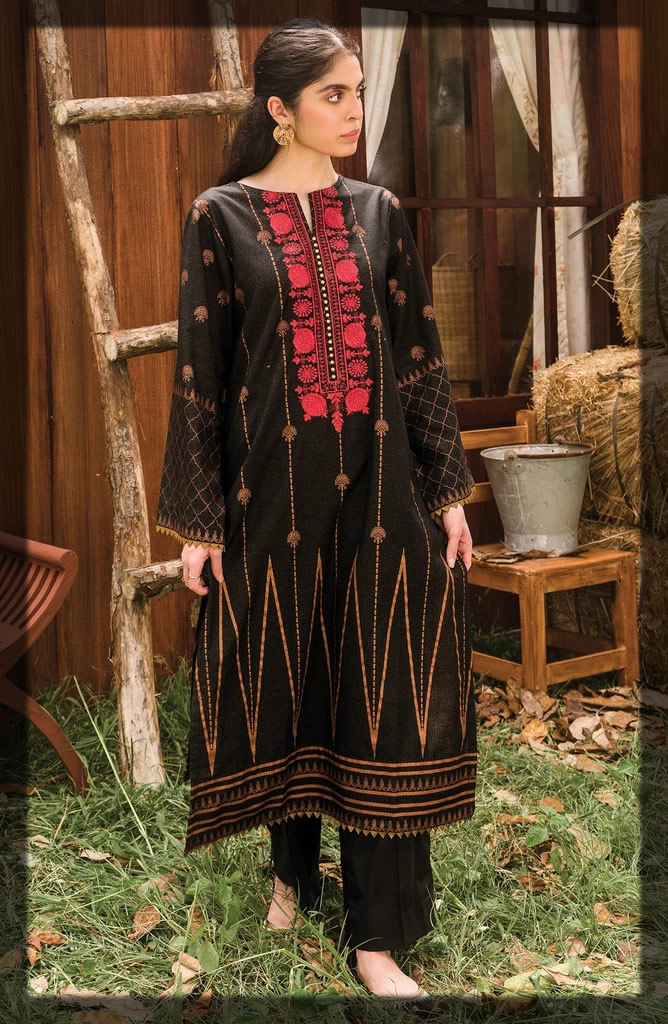 Stunning Orient Textiles Winter Collection with Price

The Pakistani fashion industry is running successfully through advancement and technology. New styles are coming in fashion to print their marks. Indeed, Orient Textiles promise to offer sustainable and affordable clothes to their valuable customers. Women need to incorporate these styles to stand out among the public.
Nowadays, people of all ages prefer branded clothes to wear. These changing trends and human mindsets propel the designers to craft intricate styles for each segment. You can not deny that Pakistani fashion designers are famous across the world for their artistic designs.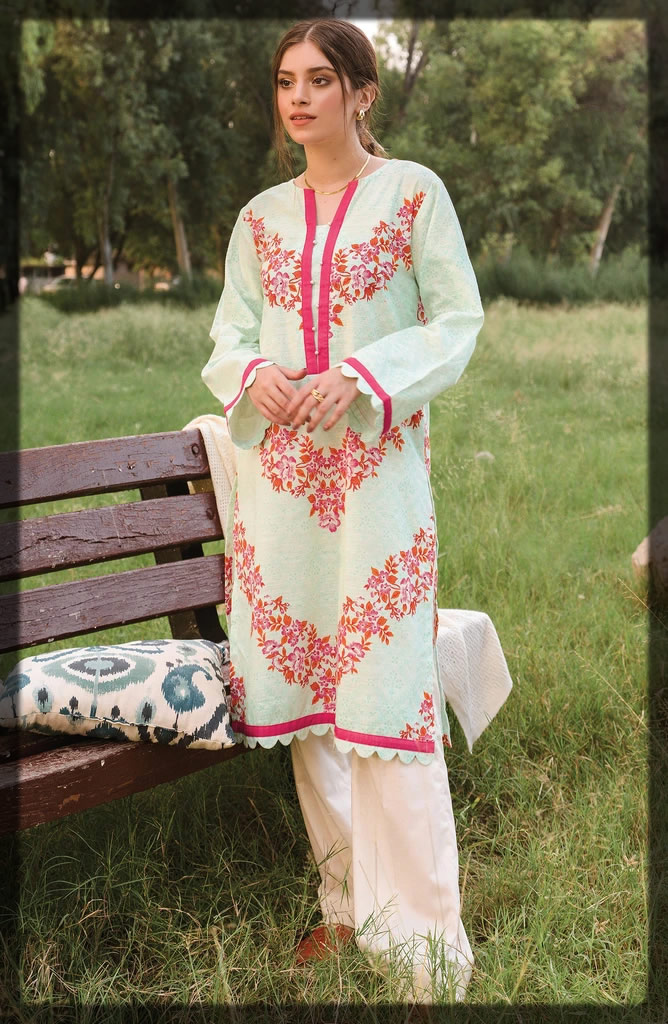 Well, whenever we talk about winter clothing, we look for warm fabrics. Therefore, Orient Textiles offer a phenomenal collection in all the winter fabrics. Most commonly, the winter category includes:
Simple cottel collection.

Soft linen clothes.

Warm khaddar dresses.

Light-weight karandi dresses.
Mesmerizing Cottel Collection
Cottel is a light and flexible material that gives a soft texture to the garment. Usually, it is worn during the mildly cold weather. The excellent strength of this material propels the public and brands to opt for it. Therefore, Orient Textiles offer a wide variety of cottel collection in embroidered shirts and classic two-piece suits. Let's give them a thought.
Young girls prefer to get a single shirt piece with a little decoration of embroidery. Generally, they combine these chic shirts with flared bottoms or jeans. Plus, you can further decorate your shirts with pearl lace. These youthful styles are commonly made for teen girls. So, have a look at the classic collection below.
Classic Two-Piece Embroidered Dresses

There is a wide variety of captivating artwork on dresses. Plus, the magical work pushes the women to buy these clothes. The remarkable brand is offering an online facility to its quality customers who can not visit the stores.
So, have a look at the charming two-piece collection below. It is the most demanding and favorite collection of women. The beautifully decorated shirts are paired up with fantastic dupatta for jazzier looks. Plus, you can combine classic winter shoes for an entire winter vibe.

Captivating Linen Designs for Winters



Linen is a gentle and soft texture that is perfect for winter clothing. Usually, women who have sensitive skin prefer this soft fabric to avoid skin rashes. It is an excellent material and gives a smooth texture. Additionally, this fabric's non-flax fibers tend to make it lose and let it dry more quickly than the other materials.
Here are the most glamorous linen dresses for you. Indeed, they will enhance your looks by adding appeal to your character. Moreover, the design of these dresses is also enchanting. Well, you can also check the Khaadi winter collection for more styles.

Printed Linen Dresses for Winters
In a world full of brands, everyone needs magical outfits to stand out. So, let's slay by the magical printed linen dresses this season. Grab the beautiful and colorful dresses by this brand's winter collection for a unique look. Also, keep your hair open and combine exquisite jewelry for an elegant winter appearance.
An embroidered outfit is always the best choice to add charm to your winter looks. Plus, a formal gathering requires such elegant stuff to wear. Therefore, you can have the following colorful and tasteful dresses by the leading brand. The incredible designs have outstanding combinations of floral prints and digitally printed dupattas.
Warm Khaddar Collection for Winters



The warm and rough khaddar has its origins in India. But, the people of Pakistan and designers also prefer this for crafting winter clothes. It is the only fabric that is consistent enough in quality and texture. Plus, it provides enough warmth. Therefore, it can be worn in intensely cold weather.
Here, you can see the fantastic khaddar collection in digital prints and embroidery. You can make beautiful styles in stitching and styling. Plus, the Limelight winter collection also has a wide variety of khaddar dresses. So, get the artistic creations of incredible fabric to rock your winters.
Are you looking for a youthful and cherishing collection? Indeed, the printed khaddar assortment is amazing for teen girls. Get your wardrobe by the famous brand Orient Textiles. It offers a much colorful and vibrant collection that engages young girls to buy them. Get the most dreamy shirts below.
 Embroidered Khaddar Shirts
Well-decorated attire is always a top priority of girls. Therefore, they look for stunning and graceful outfits. Here is a beautiful collection for them. The vibrant hues propel the teens to grab them before it's too late. So, create lovely memories with the magical and mesmerizing voguish shirts below.
 Three-Piece Embroidered Khaddar Dresses
Probably, simplicity is the keynote of elegance. And elegance is the only beauty that never ends. Therefore, women opt for graceful attire that enhances the grace of the personality. So, dress up nicely so that people may remember your outfit. Stylish three-piece dresses of various designs are also available in the Bonanza Satrangi winter collection. Have a look at the aesthetic collection below.
Karandi Orient Textiles Winter Collection
Are you looking for a blended fabric? Do you want to wear an exclusive material that brings a soft feel? Indeed, Karandi is one of the most widely used fabric in making winter clothes. Plus, it offers a variety of color palettes that can make your season much vibrant and cherishing. Also, the Warda winter clothing range has gathered a wide appreciation by women across the country.

Well, women who are up for a blended dress can opt for the following collection. The phenomenal dresses are available at affordable prices. Do you want some more designs for this season? J. winter collection has also managed to create fabulous karandi outfits. Well, give a thought to the mesmerizing dresses below.
Embroidered Karandi Shirts
People may not notice what you are wearing but, they always remember the elegance that your outfit reflects. Therefore, you need to choose an outfit that has smoothness and sophistication. Do you want to have refinement in your outlook? Check out the following image gallery to get unique styles.
 Striking Three-Piece Karandi Suits
The selection of your attire is of significant importance. People always notice and turn heads whenever you wear something different. So, this brand presents you with a striking collection of karandi three-piece dresses. To rock your vibes, you need to wear confidence along with your dress. So, get the most flattering dresses of vibrant hues below.
Exclusive Ready-to-Wear Collection
Reputation is as important as your personality. Therefore, women need to wear a classic dress that can enhance their character. Indeed, simplicity is an irresistible grace in women. Consequently, we are offering elegant ready-to-wear dresses below.
Some people are busy enough that they can not spend much of their time buying and stitching. Therefore, they prefer pret over the unstitched collection to save their time. Well, the cost of pret is relatively high as compared to unstitched clothes.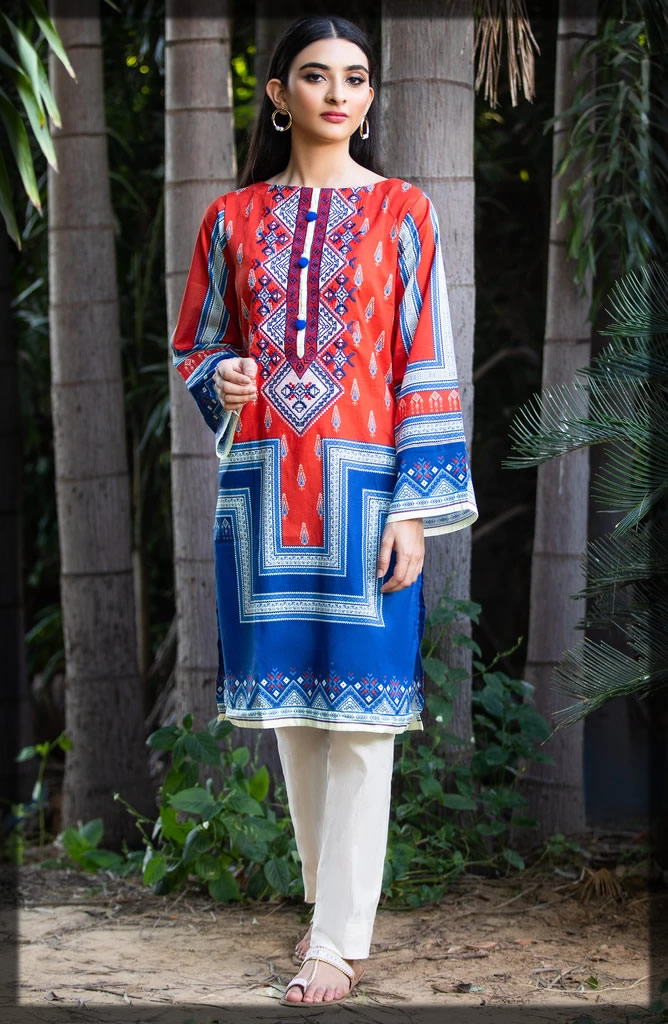 The girls who want to bloom like locust flowers and float like milkweed can have the following choice. Probably, more refreshing and sophisticated styles will add beauty to their faces and personality. So, check out the beautiful ready-to-wear simple cambric shirts. For instance, please take a tour of our following image gallery.
Cambric Embroidered Shirts
Generally, a well-decorated shirt catches more attention than a simple one. So, opt for a delicately embroidered shirt this winter for a glamorous look. The fantastic weaving and artistic artwork engage the public to buy them. Moreover, the tasteful designs will get you a compliment. Have a look at the following collection.
Stylish Jacquard Collection
For a soft and smooth texture, go for a jacquard attire this season. Grooming is equally important as character. So, make your looks significant by wearing the exclusive jacquard shirts this season. Try the following collection for a more pleasant appearance.
The entire outlook of a woman reflects her aesthetic sense. Plus, people nowadays judge everyone by their appearance. So, style up your personality in a positive way by wearing refined attires. Have a look at the following well-defined check slub ready-to-wear shirt. Plus, combine it with beautiful bottoms for chic looks. For getting to know about more exquisite and stylish designs, you may look at the So Kamal latest winter collection.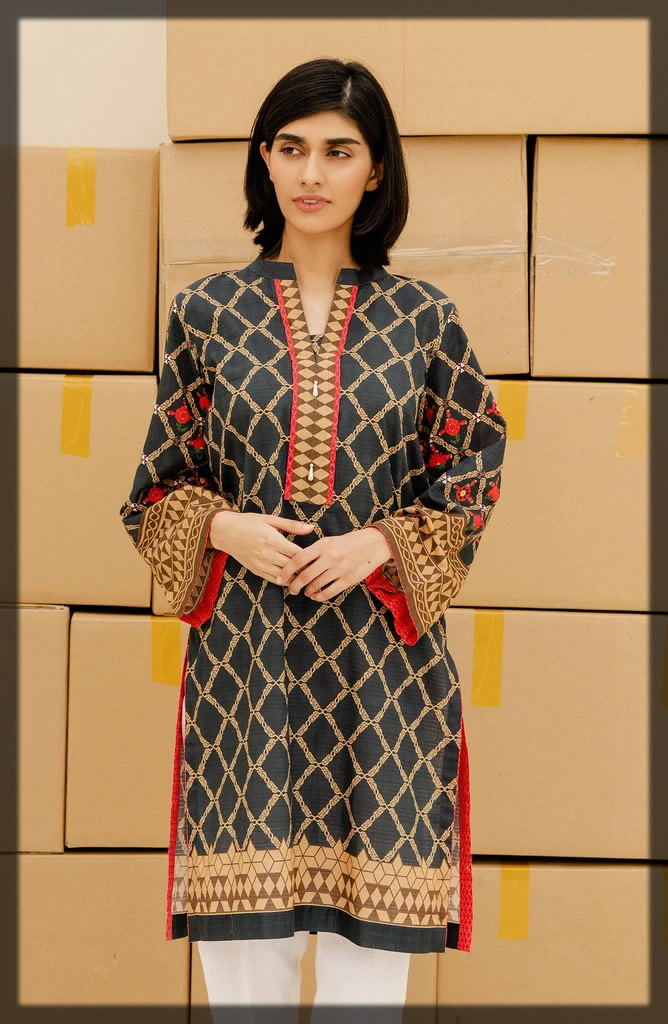 Basic Ready-to-Wear Shalwar
Do you want to have a traditional look this season? Indeed, a shalwar is the best option to represent cultural heritage. Notably, women who love the traditions and norms look for these styles. Here are the cambric shalwars for you. Combine the relative shirts with these bottoms for a complete look.
Winters always propel teen girls to wear straight pants. Therefore, we are offering a pleasing variety for you. The simple and embroidered straight pants are enough to enhance your grace. You can also combine a chic shirt with jeans and jackets to bring dazzling looks. Have a look at the alluring variety below.
The latest Orient Textiles winter collection has been launched in stores and online. Plus, you can explore that all the dresses are within a reasonable range. Additionally, the aesthetic artwork brings the most elegant winter collection for you. So, get your dreamy and ideal outfits here. I hope this article will help you in selecting stylish dresses for the winter.