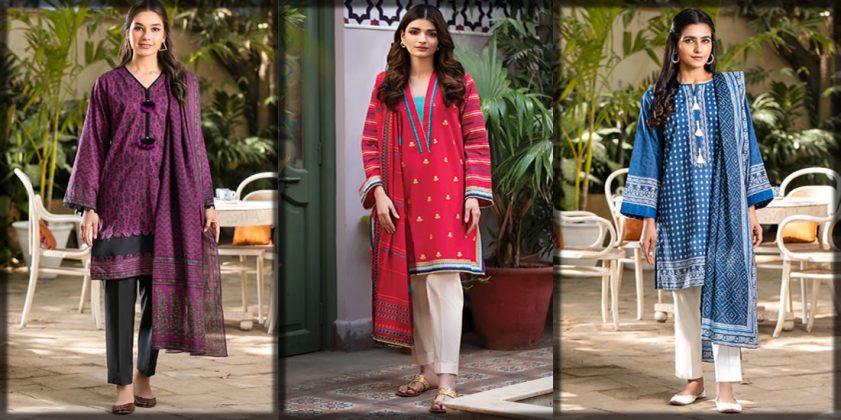 The Orient Textile mill is a renowned clothing brand since 2000. It is famous for its high-quality fabric and versatile clothing range. Orient Textiles also facilitates its customers by providing online shopping facilities just like the other functional clothing brands. Here is the latest Orient Textiles summer collection with incredible designs for you.
Well, the brand has its factory outlet situated in the city of lights, Karachi. However, it has its operational retail stores in different cities of Pakistan. The notable brand offers you a variety of colorful yet unique dresses according to your demand.

Several brands have started launching their summer assortment. You can explore a variety of fascinating dresses from the portfolio of Orient Textiles. Let's give a break and take a look at our following blog. Indeed, you will be pleased with the attractive and charming summer hues.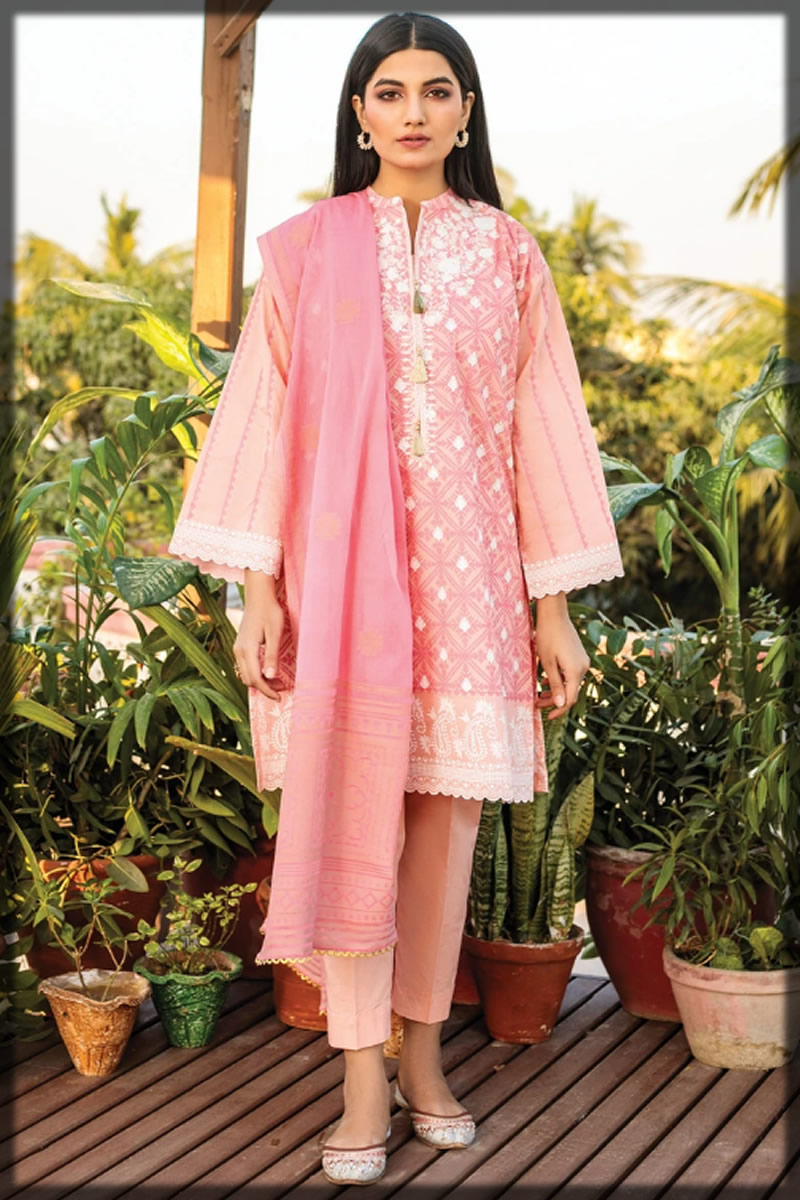 Orient Textiles Summer Lawn Collection (Volume 1 Catalogue)

Orient Textiles aims to bring excellent quality lawn fabric and versatile designs of clothing. It has done its best and always met the demands of its customers. Women nowadays are always busy in gatherings and thinking about what to wear to look unique. Further, they seek modest and trendy styles to stand distinctively. Therefore, on segmentation, Orient Textiles focuses on a new variety of designs. The designs include both formal and casual wear. Plus, you can enhance your looks with tribunal jewelry.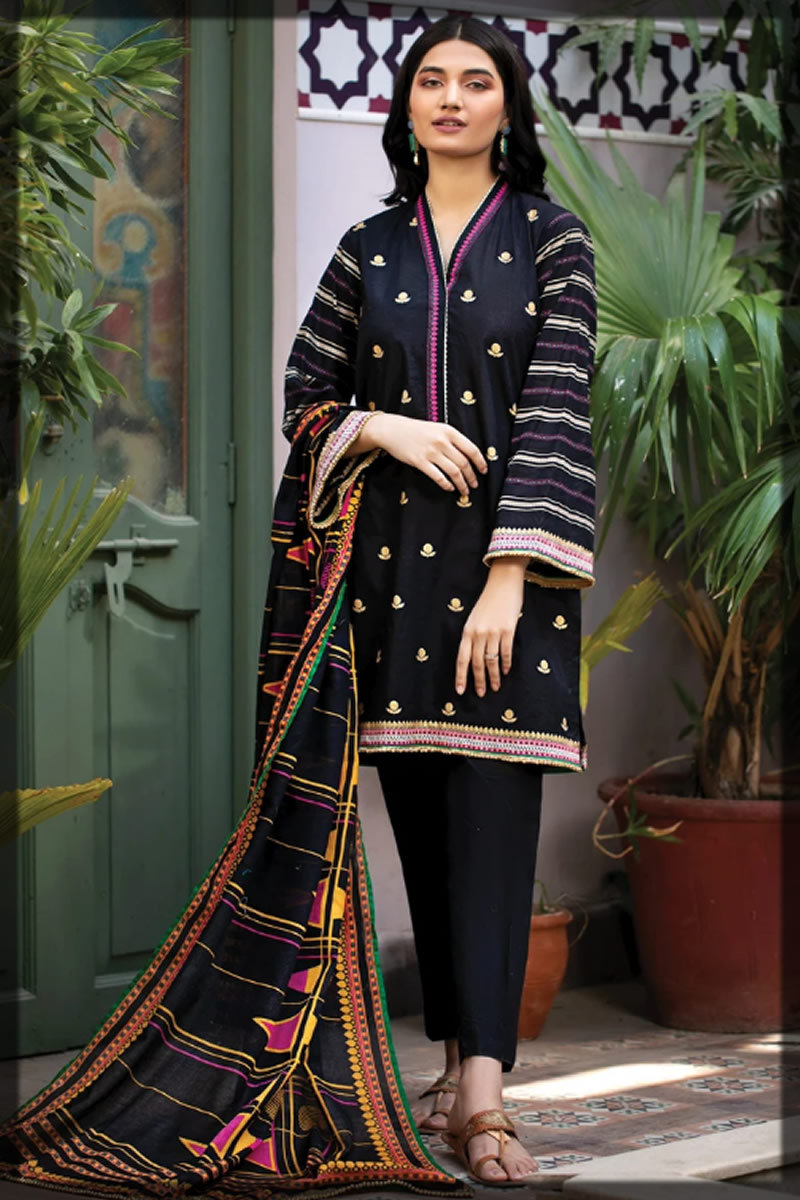 Latest Unstitched Lawn Suits Collection for Women

Loyalty and sincerity are significant for oneself too. One must be wise in choosing the right kind of color and dress designs to look graceful. Indeed, the right choice of clothes will lead you to beautiful and charming looks.
The unstitched collection of Orient Textiles has a variety of single shirts, two-piece, and three-piece suits. Depending on whatever the occasion is, you can quickly grab your favorites here. So, pick the right outfit from the glamorous collection below.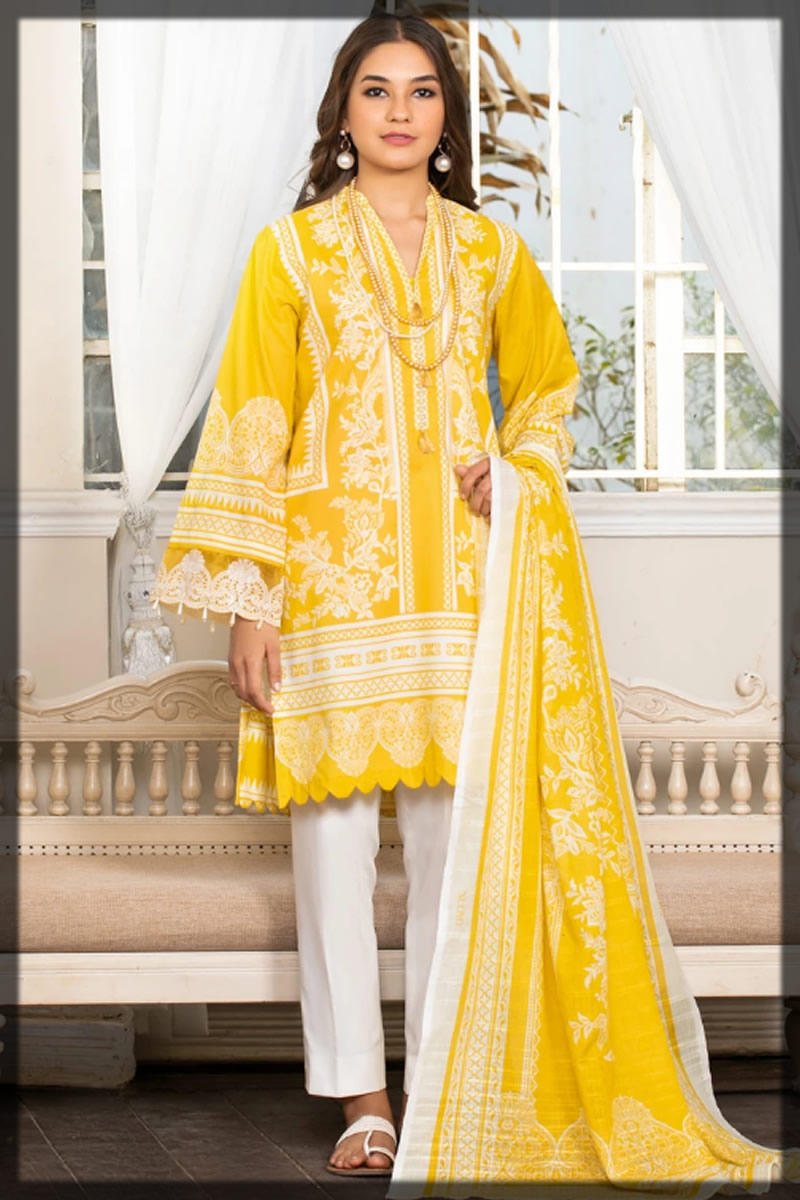 1- Orient Textiles HAYAL Summer Collection (One-Piece Unstitched Fabric)
Girls under 18 prefer to wear single fashionable shirts with tights or jeans. Therefore, Orient Textiles introduce you to a variety of unique shirts with embroidery. They vary from one another in colors and designs. The cost of these shirts is not too high, but the fabric is of superior quality. Please take a tour of the following single shirt assortment that offers simple floral printed, slightly embroidered, and a combination of perfect summer colors for you.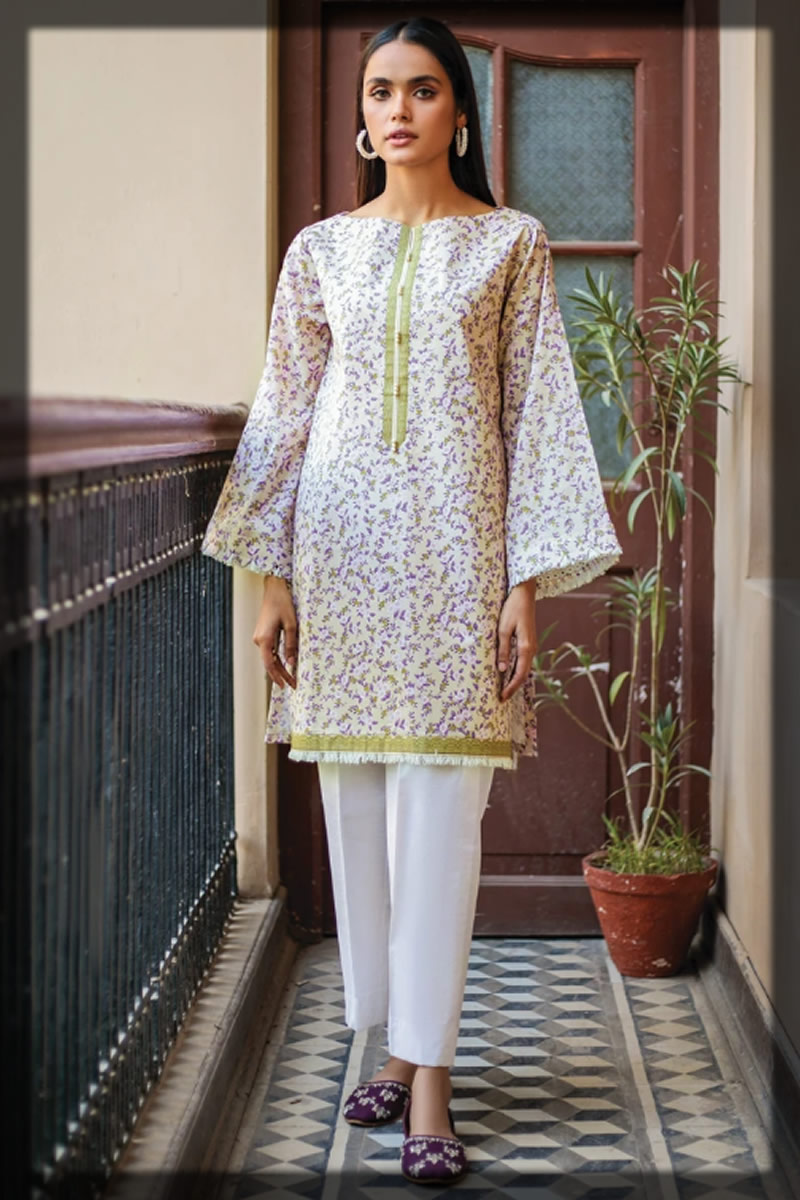 Single lawn shirts with light embroidery always look attractive and stylish. These two shirts are of the same design yet different colors. The shirt has a beautiful front with embroidery on the neckline and above the border. To enhance your look, attach a contrasting lace to its border. Plus, combine plain white trousers with the shirt for a full dress and look.
Neckline Embroidery in Lawn Shirts
The block prints in shirts look unique. Young girls mostly favor these prints for their outfits. The fascinating design comes with embroidery on the neckline while the rest of the shirt is plain. This style comes up in two colors. Therefore, you can snatch the one you want.
Light Colored Single Shirts for Girls

The random prints are very common and preferable among young girls. These beautiful dotted shirts have a very simple and random floral print. Therefore, it appears very simple and delicate. The following light grey, pink, and yellow colors are always refreshing in summers. Further, you can match the trouser of your choice with this shirt.
2. Orient Textiles ZEEBA Summer Collection (Two-Piece Unstitched)
Unstitched clothing is preferred by the majority of women in the summer season. You get your dress stitched in any style or design you like. An unstitched variety of Orient Textiles summer collection has two categories. These are:
Printed Two-piece
Embroidered Two-piece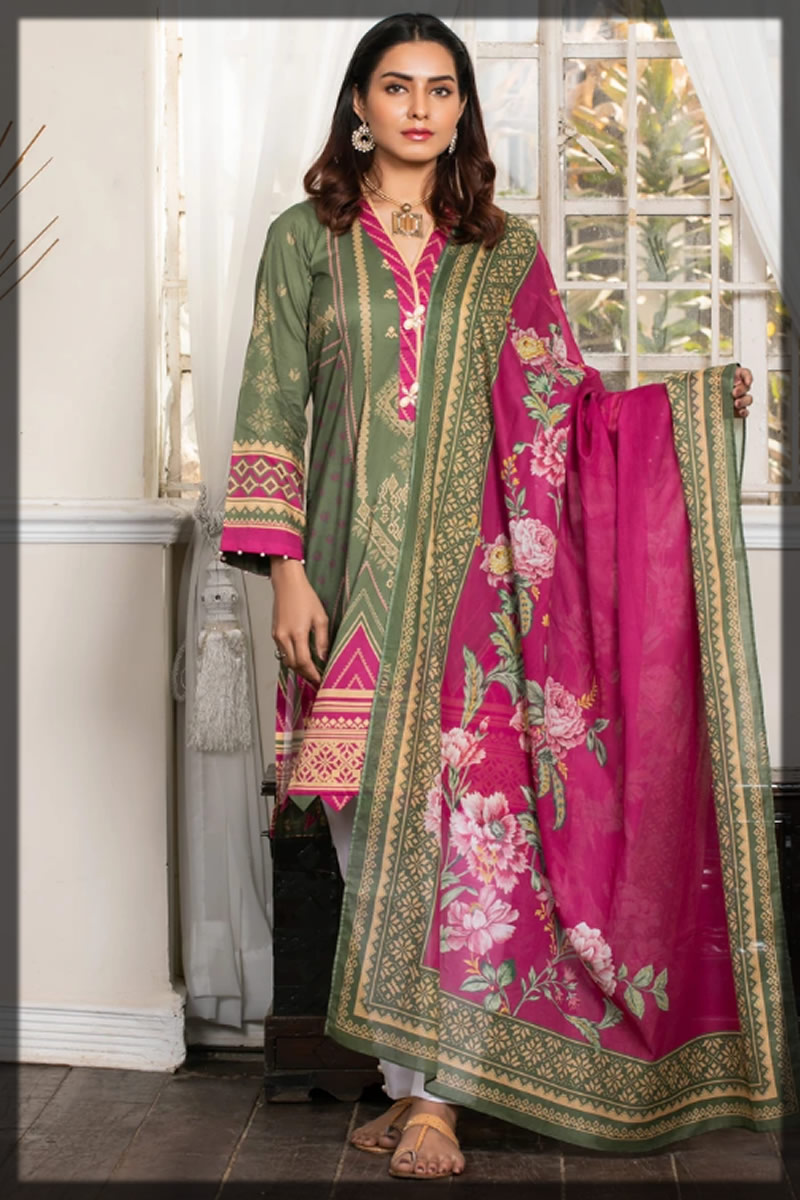 Printed Two-Piece Summer Collection
The printed two-piece collection of Orient Textiles consists of a shirt and dupatta. The sleeves of the shirt are different from the front and back of the shirt. It has a lawn dupatta of wider width hence adding elegance to the attire.
Embroidered Two-Piece Lawn Collection
The embroidered two-piece collection has a shirt and a dupatta. The shirt is embroidered while the dupatta is of lawn fabric. This grey-colored dress is having a mirror work on the shirt looks unique among the other designs. Floral and block prints are attractive in all fabrics. Therefore, Orient Textiles are presenting you embroidered two-piece with floral and block patterns on the lawn.
3. Unstitched Three-Piece GUZARISH Collection for Summer

Orient Textiles unstitched three-piece collection has three main categories:
Printed three-piece.
Embroidered three-piece.
Block Printed three-piece.
Heavily embroidered Three-Piece.

Printed Three-Piece Unstitched
The grace always comes up with a full three-piece outfit instead of wearing cut pieces. Orient Textiles' summer collection is introducing you to a marvelous printed three-piece collection. It consists of printed lawn shirts with dyed trousers and a lawn dupatta.
These two dresses are the same in design but different in colors. Having such a graceful look admires your personality and enhances your beauty. The light hues in summer always add glam to your personality. Therefore, Orient presents you with a fine printed three-piece dress in pure summer colors. Choose any one of them whichever you want.
Embroidered Three-Piece Unstitched Collection
Some of you may like to wear an incredible outfit having embroidery on the shirt. Therefore, the Orient Textiles summer collection is presenting you with a variety of embroidered summer dresses of different colors and designs.
Some dresses have embroidery on the shirts, paired with a lawn-printed dupatta. Wearing such dresses brings out a formal look. Moreover, you look elegant and stylish, wearing such brilliant attire. Combine delicate jewelry to prettify your looks.
Block Printed and Embroidered Three-Piece
Block prints on the lawn always look delicate and charming. Light summer colors look marvelous in this block-printed design, therefore, Orient introduced brilliant three-piece attires with beautiful printed designs. There is a variety of these designs in different colors. The following designs will give you a magnificent look at any agreeable assembling as Khaadi summer lawn dresses do!
4- Summer Formal Unstitched LA REINE Collection for Women

Are you looking for a heavily embroidered summer outfit? If so, then head over to the Orient Textiles summer assortment and explore the charming collection below. The aesthetic patterns and prints with remarkable embroidery on shirts and dupatta will beautify your looks. Orient presents you with a variety of festive wear that you can use on various occasions. The festive La Reine collection has fully embroidered dresses. Overall, attire looks amazing by wearing delicate jewelry with it.
Also, the high-quality designer lawn is also available at Orient Textiles. If you need to buy an organza dress for summer, you have an option for these pretty and stylish dresses. Bonanza Satrangi has a fantastic festive lawn collection as well. Take a look at the following image gallery and get yourself one that suits your complexion and personality.
Stitched/Ready to Wear Orient Textiles Summer Collection
Some people today always look for saving time. They prefer pret on unstitched collections to save their precious time. Therefore, Orient's summer collection has a variety of ready-to-wear collections in three main categories. These are:
Kurtas (Printed+Embroidered)
Two-Piece (Printed+Embroidered)
Three-Piece (Printed+Embroidered)
Luxury Pret (Festive Wear)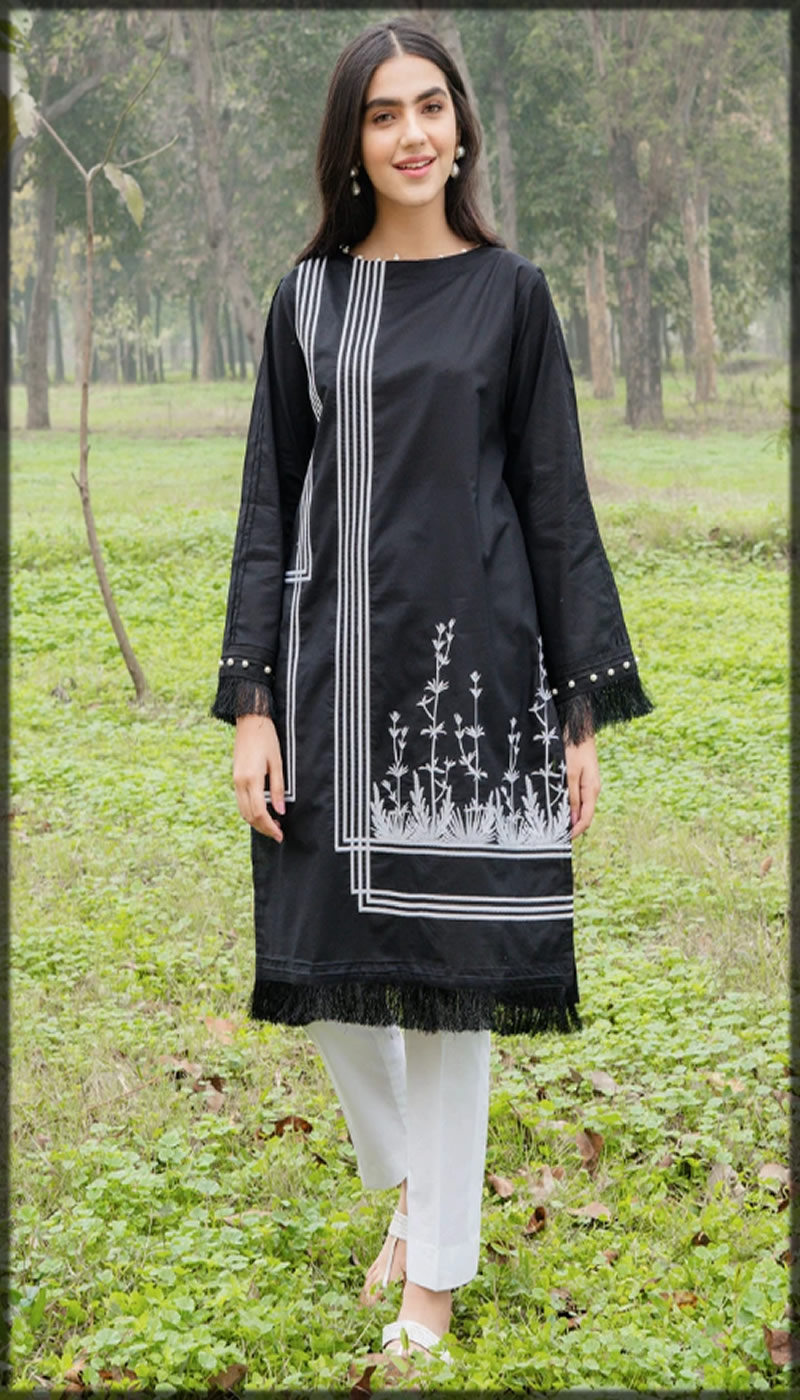 Elegant Ready to Wear Kurtas

The ready-to-wear kurtas are always stylish and decent. Some of you may prefer printed kurtas, and some may prefer embroidered while some may want festive kurtas. The printed kurtas look decent and straightforward. You can wear stylish jewelry with it to add sparkle to your attire. There is a variety of kurta designs in beautiful colors available for women of all ages.
Orient Textiles summer collection has embroidered kurtas available at a reasonable price. The colorful kurtas have embroidery on the neckline hence bringing flicker to the outfit. The summer season always brings some festivals like eid or other formal gatherings etc. Therefore, the brand has a variety of festive kurtas for such occasions. The festive lawn embroidered kurtas look very delightful with delicate jewelry.
Raw Silk Two-Piece Pret Collection
The two-piece pret collection consists of a shirt and a pair of trousers. The shirt has a digital print and embroidery on its front. However, the trouser is plain and printed. Moreover, the overall outfit looks amazing by wearing smart shoes and accessories. The vast majority of the dresses are weaved along like the Charizma summer collection.
Pret Jacquard Shirts for Girls

The lawn shirt has embroidery on its front and a lawn dupatta. The beautiful dresses add much gleam to your personality hence bringing a glow to your attire. Indeed, the Orient Textiles' printed summer collection is colorful. The ready-to-wear dresses have bright color combinations that look dazzling. Check the Sana Safinaz summer Lawn with a perfect summer lawn variety.
Luxury Pret by Orient Textiles
There is no specific season for weddings in Pakistan. Some people have to arrange weddings in the summers for some reason. Therefore, people then think about what to wear in this hot season. Hence, Orient presents its amazing luxury pret. Moreover, pret is of high-quality fabric and a high price. Check out the Asim Jofa Luxury Lawn collection for more variety.
Orient Textile is among the top leading brands in the fashion industry of Pakistan. It provides its customers with a facility for online shopping. It has a wide variety of stitched and unstitched collections. Moreover, the incredible designs with extravagant art bring a gleam to your personality. The premium and festive collection have a customer's heart for its outclass fabric and art. However, the cost of these dresses is probably high.