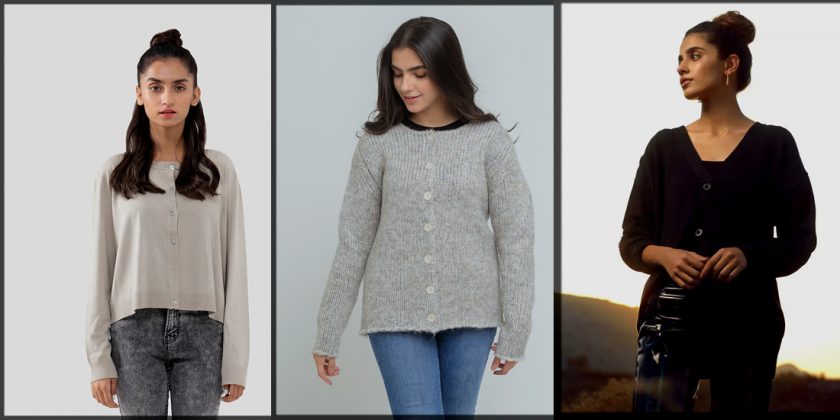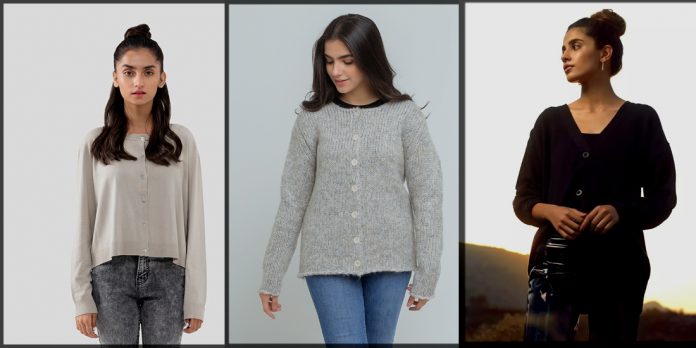 In winter, a sweater plays a significant role to keep you protected from the cold wind. For keeping yourself safe from the cold air, you need to add warm sweaters to your winter wardrobe. Look at the best winter sweaters for women here that will surely help you out in beating the winter days.
As the winter season is coming, many notable brands of Pakistan try their best to present warm clothes. So, everyone can freely and happily enjoy winter days. All prominent brands of Pakistan launch sweaters, blazers, jackets, and cape shawls in their winter collection.
In this blog, you will get a wide variety of women's sweaters that will assist you to keep yourself safe and protected. The prices of these sweaters are also mentioned for your ease. Let's get started!!
Coziest Winter Sweaters for Women to Keep You Warm in Cold Weather

Nowadays people, especially women, prefer to wear branded clothes because they know that branded clothes are more reliable than local brands. Therefore, they choose to purchase branded clothes no matter how costly they are.
Sweaters are an essential thing of winter that you need to keep yourself warm. If you are looking for high-quality and reliable textured sweaters at that point read this blog till the end to get the soft winter sweaters. The following Pakistani brands do their best to introduce delicate and impressive sweaters every year:
| | |
| --- | --- |
| Sapphire | Bonanza |
| Limelight | Beechtree |
| Gul Ahmed | Alkaram |
| Breakout | BTW (By the way) |
| Outfitters | Polka Dots |
Appealing Sapphire Winter Sweaters for Women

This winter, get ready with the Sapphire winter collection that surely helps you to make all of your jazzier and radiant looks. In the latest winter collection of Sapphire, you will get the sweaters and shawls at an affordable price. In the catalog of this brand, you will find the most amazing cardigans in incredible shades. Pick any design or shade you like and pair it with the flare pants, trousers, and jeans as you like.
Fashion Tip: If you are going to the winter party, at that point, pick the bright sweater and wear it with the jeans. Further, wear the boots and keep your hairs open to get a flawless and lavish look.
Dazzling Limelight Women's Sweaters

Limelight is the most favorite brand of ladies. Every season it brings the newest pattern dresses to inspire the crowd. The brand uses high-quality material for preparing its unique attires. Therefore, it is becoming the most notable brand in Pakistan. In the latest limelight winter collection, you will get a separate portion of the sweatshirts, sweaters, blazers, and jackets in vibrant colors.
Fashion Tip: Remember to style your hairs in a striking hairstyle to get the perfect and superb display.
Stylish Gul Ahmed Winter Knit Sweaters

The reason behind the popularity of this brand is its unique and striking clothing. Gul Ahmed is the only brand that focuses on the feedback of the customers. Every season it brings the trendy and lavish attires for the women and men according to their need and preference. Look at the classy winter sweaters by Gul Ahmed that are also very chic as Gul Ahmed winter attires.
Fashion Tip: If you want to get a classy and stylish look, then wear the Gul Ahmed sweaters with a sleek bun and leather pants.
Exquisite Breakout Wool Sweaters Collection

If you are going for the formal party at that point, the Breakout sweaters are the best choice to wear. I hope recently you enjoyed the stunning winter collection by Breakout. Now the sweaters of this notable brand are also very charming that will make you look more beautiful and pretty. You will also get a wide variety of trench coats and jackets here.
Fashion Tip: For seizing the other's attention, pair your sweater with a plain outfit and knee-length boots.
Elegant Outfitters Winter Sweaters for Women
Outfitters is another most notable brand that focuses on the quality of the attires because they always want to make their customers happy. In the catalog, you get beautiful and elegant sweaters in the most splendid tones that help you to prettify your look.
The best thing about the Outfitters cardigans is that they all are very lightweight and reliable. That helps you to keep yourself heated so that you can happily enjoy your event. You will also get a wide variety of Outfitters sweatshirts and jackets here.
Fashion Tip: Pick vibrant colors and add some waves into your hair.
Bonanza Satrangi Warm Winter Sweaters
Bonanza Satrangi's winter collection is recently launched with the latest and trendy designs of clothes. In its winter collection, you will see the stunning cardigans collection that is beautifully adorned with buttons and thread work.
Fashion Tip: For a pretty and wonderful display, all you need is to wear the Bonanza sweater and pair it with jeans and winter boots. Open your straight hair and apply minimal makeup.
Stunning Winter Sweaters by Beechtree Brand

This brand got fame in just a few years because of its unique quality clothes. The Beechtree winter collection also offers excellent cardigans for women and teens in different shades and designs. The stunning sweater collection of this notable brand helps you to create your dazzling look.
Fashion Tip: All you need is to apply the natural makeup and straighten your hair to look more cute.

Ravishing Alkaram Studio Cardigans for Girls
Alkaram is a famous brand because it knows how to make its clients happy. In the fascinating Alkaram winter collection, you get a broad category of cardigans that are designed in the most amazing colors. All these sweaters are made up with a soft and immeasurable quality texture that helps to secure your body and keep it warm and heated.
Fashion Tip: Style your hairs in a sleek ponytail with center-parted hairs to complement the loose cardigan.
BTW (By the Way) Cardigans Collection
Wearing elegant attires is the fantasy of every lady. Take a look below and get the most attractive and elegant sweaters that will assist you in making all of your looks livelier and jazzy. All of these stunning cardigans will improve your look by making it more beautiful and marvelous. Also, visit the winter dresses for women here that have the cool and elegant winter attires that you can pair with these sweaters to get the lovely look.
Fashion Tips: For a more stunning look, you need to keep your makeup natural because the more you remain natural, the more you will look beautiful. 
Beautiful Polka Dots Women's Knit Sweaters
Here you will get the stunning kurtas, pants, tops, and sweaters in the most pretty colors. It also offers a striking kids collection. In its latest collection, you will get the fantastically designed cardigans that will surely help you out to make all of your cute and pretty looks.  Furthermore, visit the winter jackets for women for more trendy jackets that help to keep you warm during the extremely cold weather. 
Fashion Tip: Combine your cool sweater with a lavish outfit and adornments for a more stunning look.
All these cardigans will keep you safe because all of them are prepared with a soft and reliable fabric. You can combine your simple cardigans with jeans, flared trousers, and bell-bottom pants to get a superb and dazzling look. You can also wear these sweaters with your two or three-piece suit to get the alluring and appealing look.