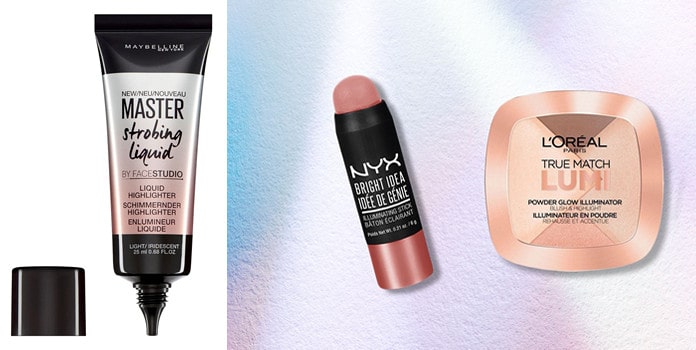 The makeup look is never complete without highlighters. It intensifies the gleam of your face, and therefore, they are of significant importance. For the sake of making the cheekbones and jawlines more prominent, girls apply highlighters on their faces. There are many best highlighters for all skin tones and types.

Highlighters are too shimmery and shiny. Therefore, we recommend you apply them at the end of your overall makeup routine. It is not necessary to put highlighter only on the foundation. You can also wear it without foundation to look glamorous. These illuminating products construct entirely different, yet flickering looks.
Highlighters are applied according to the skin tone. The skin tone of women varies a lot from each other. No worries at all if you have a different skin tone. Here are some best highlighters according to all skin tones.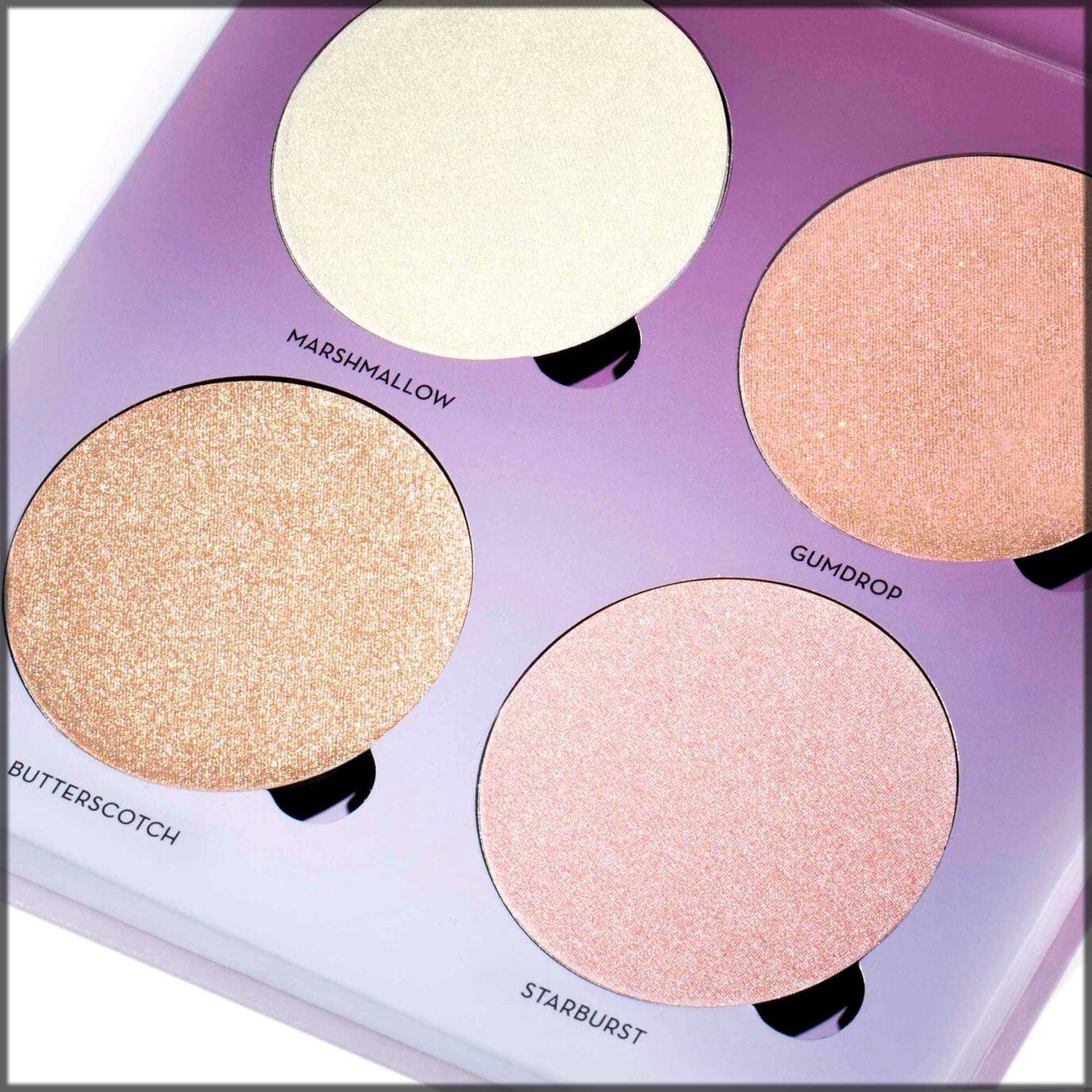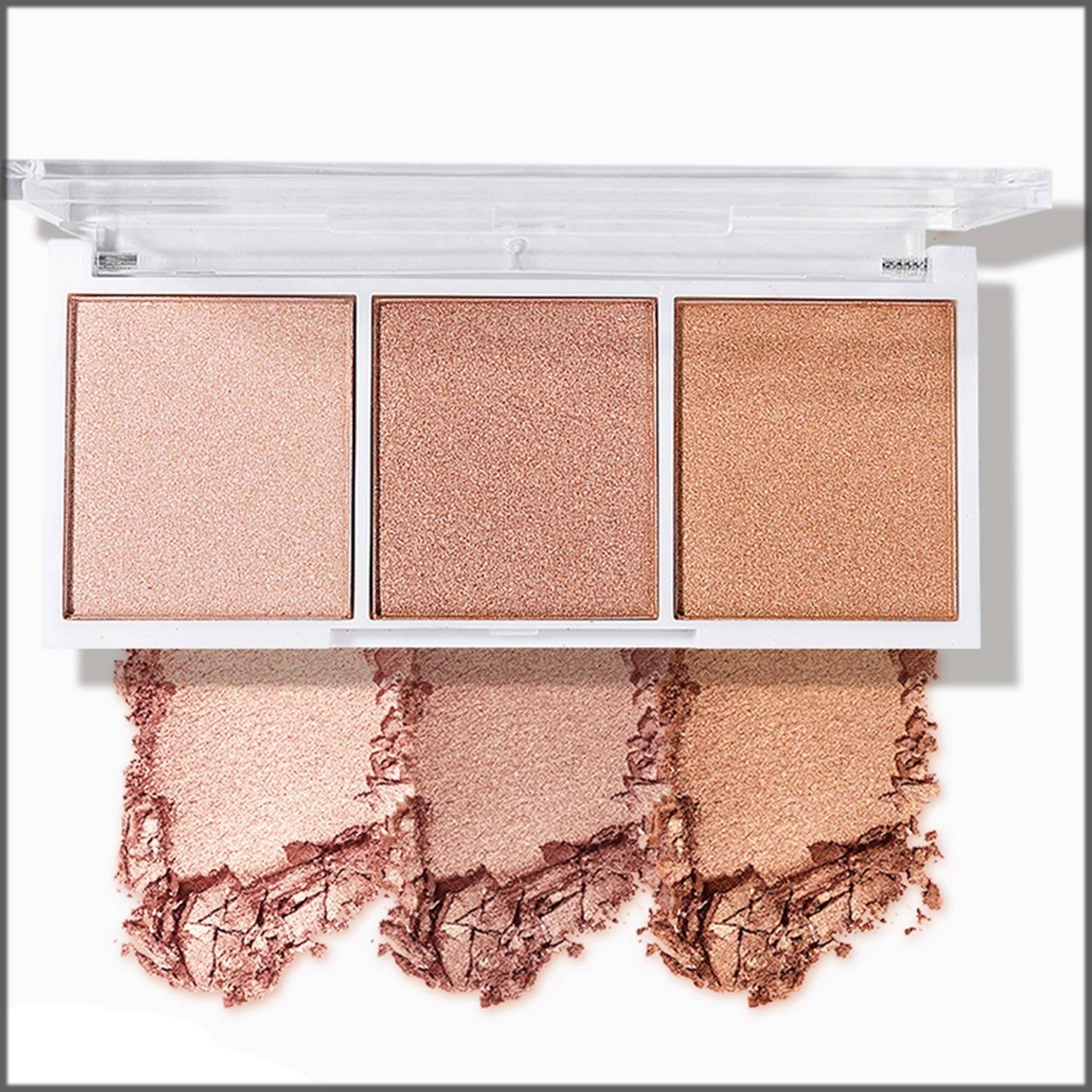 Sparkly Highlighters Available for All Skin Tones

These are top makeup brand highlighters that are easily available in the market.
1. Becca Shimmering Skin Perfector
Becca Shimmering skin perfector is inspired by the dewy fresh glow of flattering rays of sunshine. It is available in compressed form and comes in a compact packaging. It is the perfect formula to give you a healthy-looking glow every time you use it. No doubt, it is an award-winning ultra-creamy formula that melts into your skin. It is a holy grail product for so many women out there.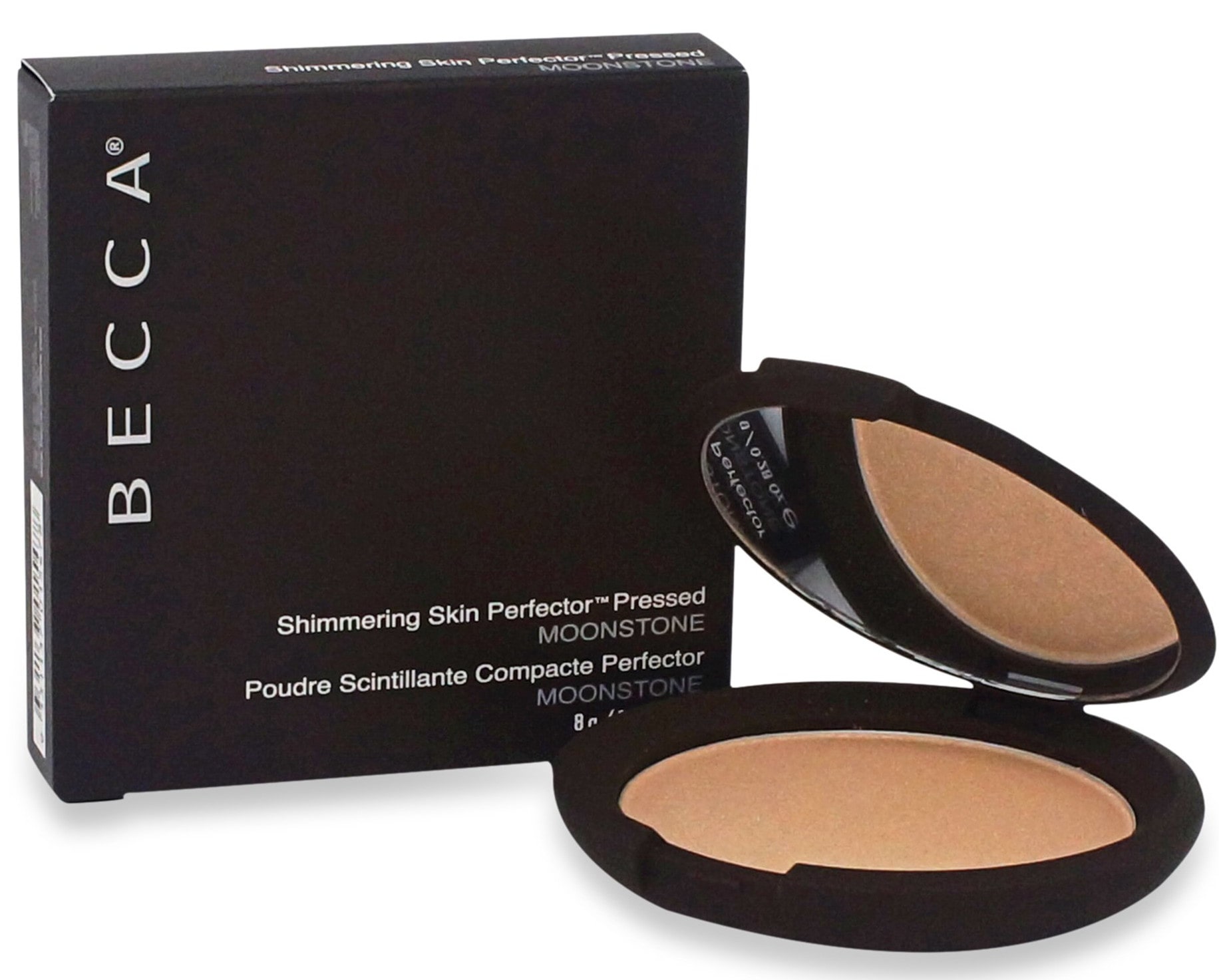 2. NARS Illuminating Palette

NARS Illuminator has light-reflecting liquids that glide on the skin like butter and enhance the complexion with shimmering incandescence. It has a sheer coverage that leaves skin with a healthy and warm glow. But always keep in mind that an illuminator is not transfer-proof and can smudge all over the area. This product is suitable for all kinds of skin types, and it is non-comedogenic.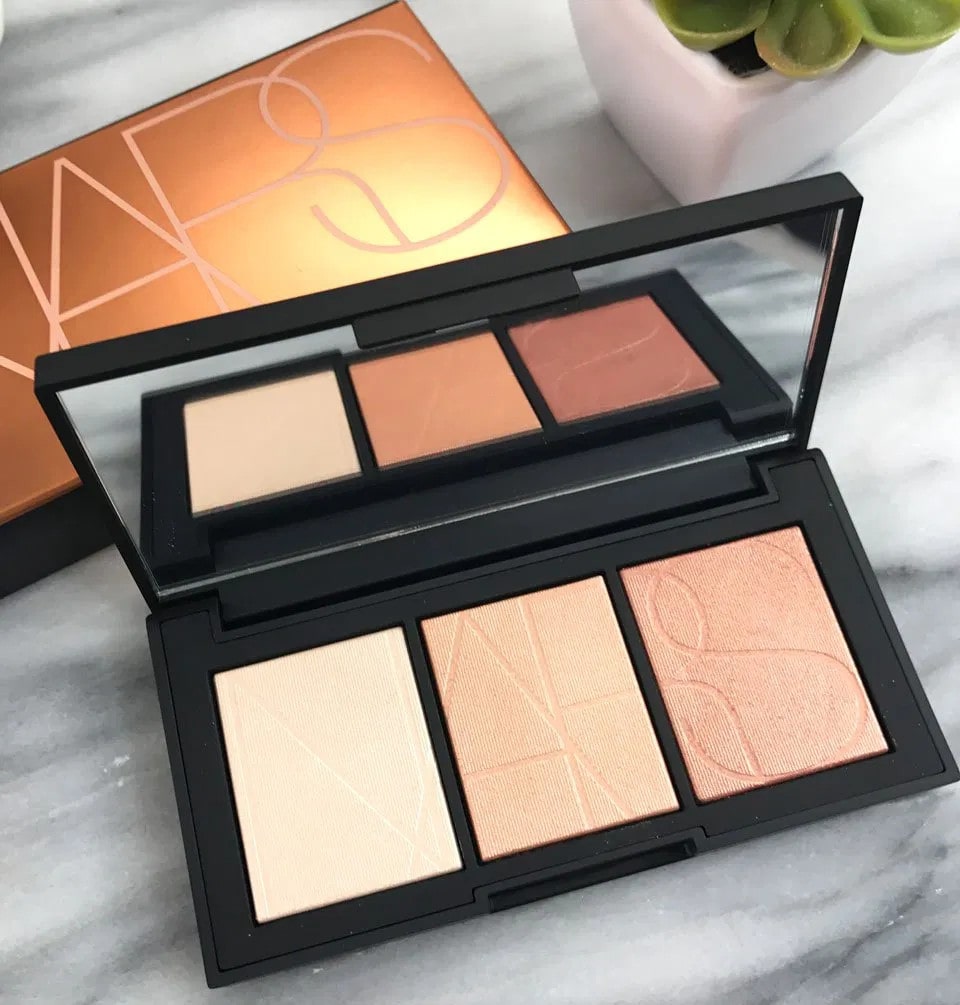 3. Mac Mineralize Skinfinish Highlighter

Mac Mineralize Skinfinish is a luxurious, slow-baked product in a dome shape, a best seller product. It is a high-quality highlighting product that adds a beaming effect to the face and body. MAC highlighter has vitamin E and multi-mineral complex, which nourishes the skin. It is best for dry skin type. It has low-level pearlized pigments that provide the natural dimensional finish.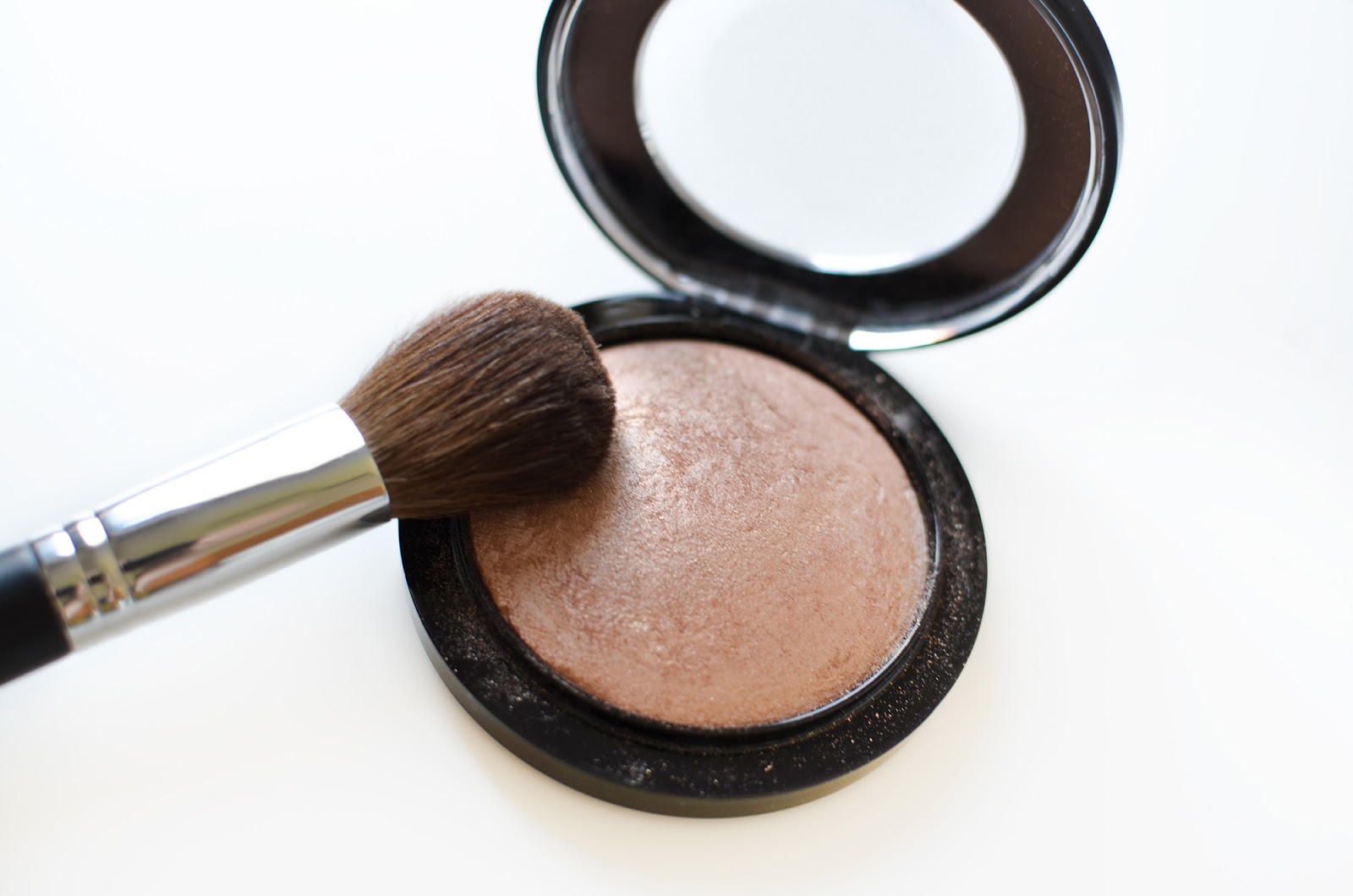 4. Kiss Beauty Highlighter in Pakistan

Kiss beauty highlighter is best for all skin types. It provides a subtle glow to the skin and leaves the face with a brilliant finish. The kiss beauty has highlighter palettes and individual compact products. It is a domestic brand that is available in Pakistan at a very reasonable price.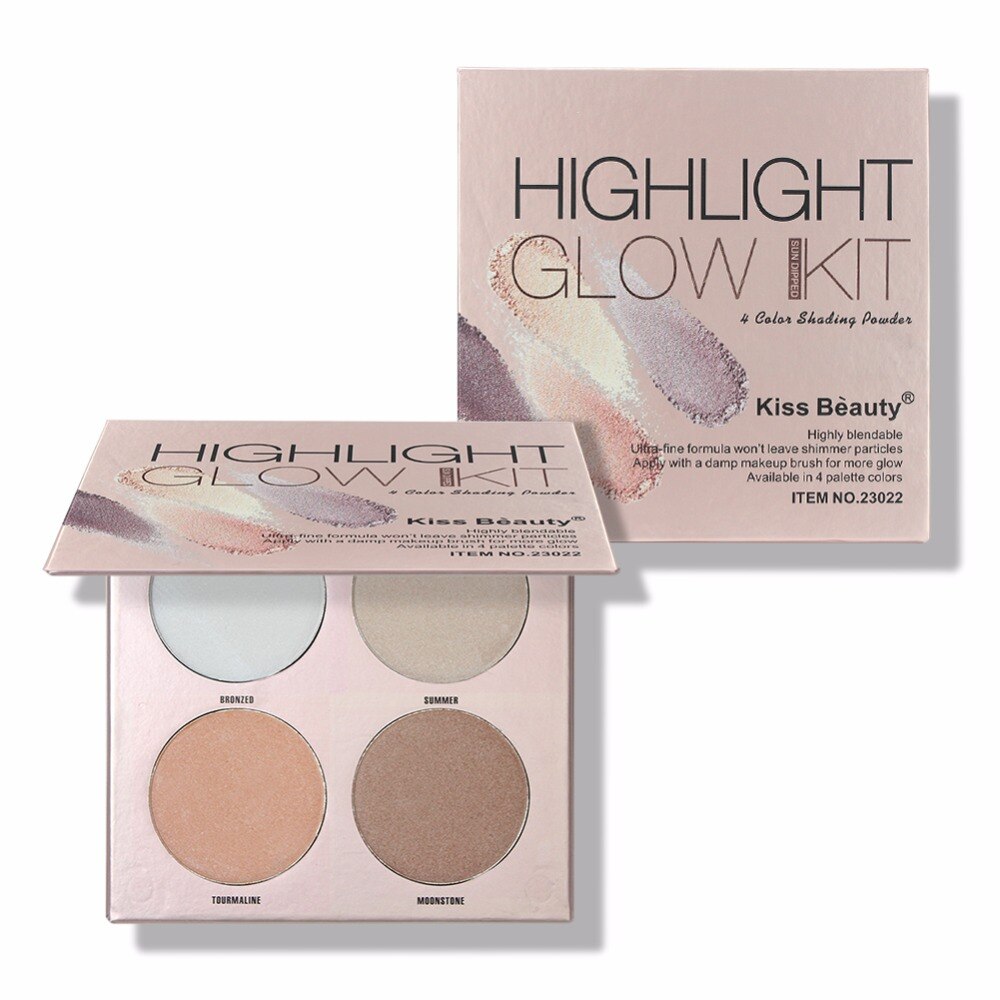 5. Benefit High Beam Highlighter
Get dolled up by applying this fantastic High Beam Highlighter. The satiny highlighter enhances cheek & brow bones for a dewy glow. You can use it over makeup or wear it under complexion products for subtle luminescence. It is a long-lasting highlighter that provides a radiant glow.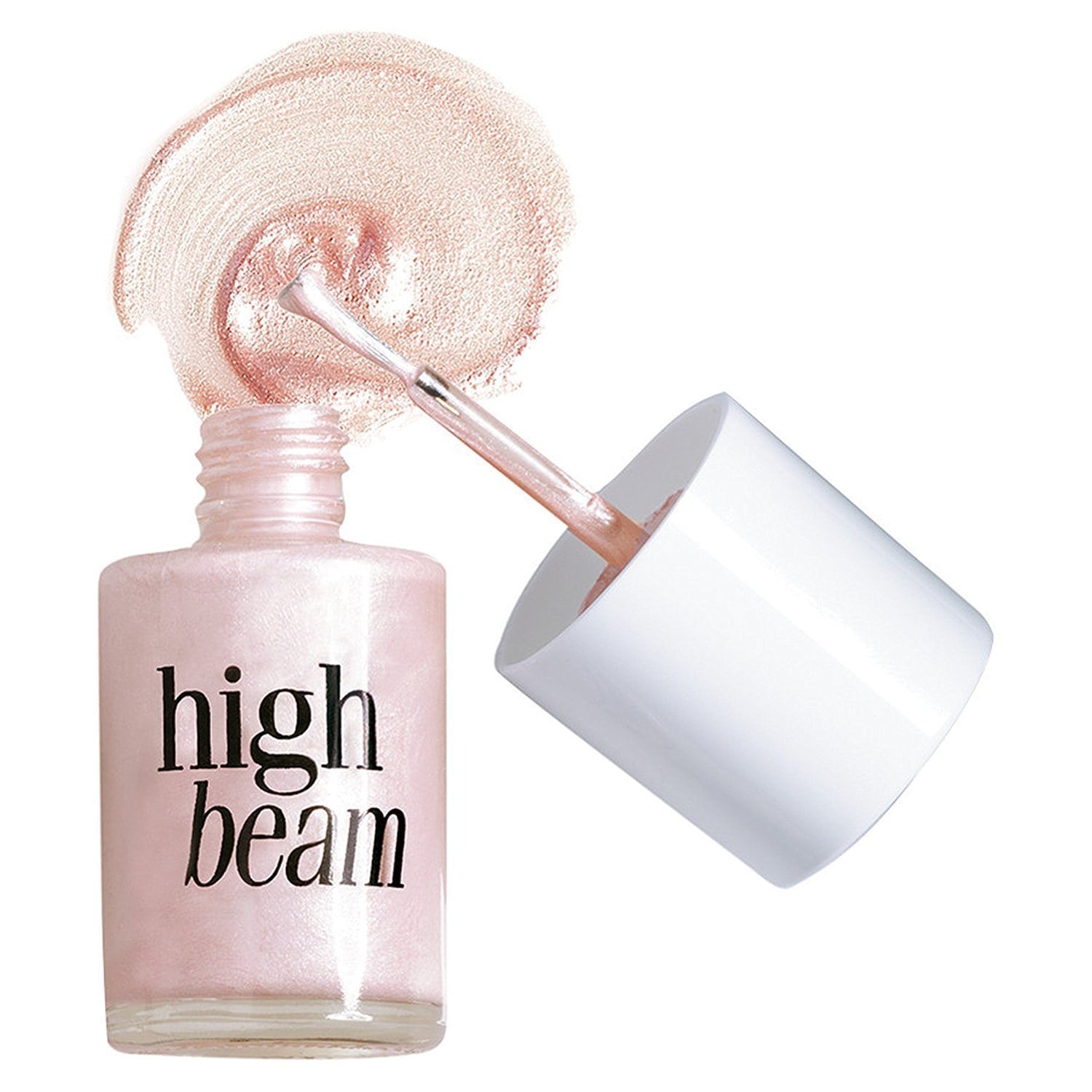 6. Master Chrome Metallic Highlighter
Master Chrome Highlighter by Maybelline is a light-reflecting illuminator that provides a melted metallic finish. The product contains a blend of pearl pigments that leaves a reflective finish and brilliant glowing skin. It is best for healthy skin, and many unique shades like molten metallic are available for all the highlighter lovers. Improve your look with a warm metallic sheen.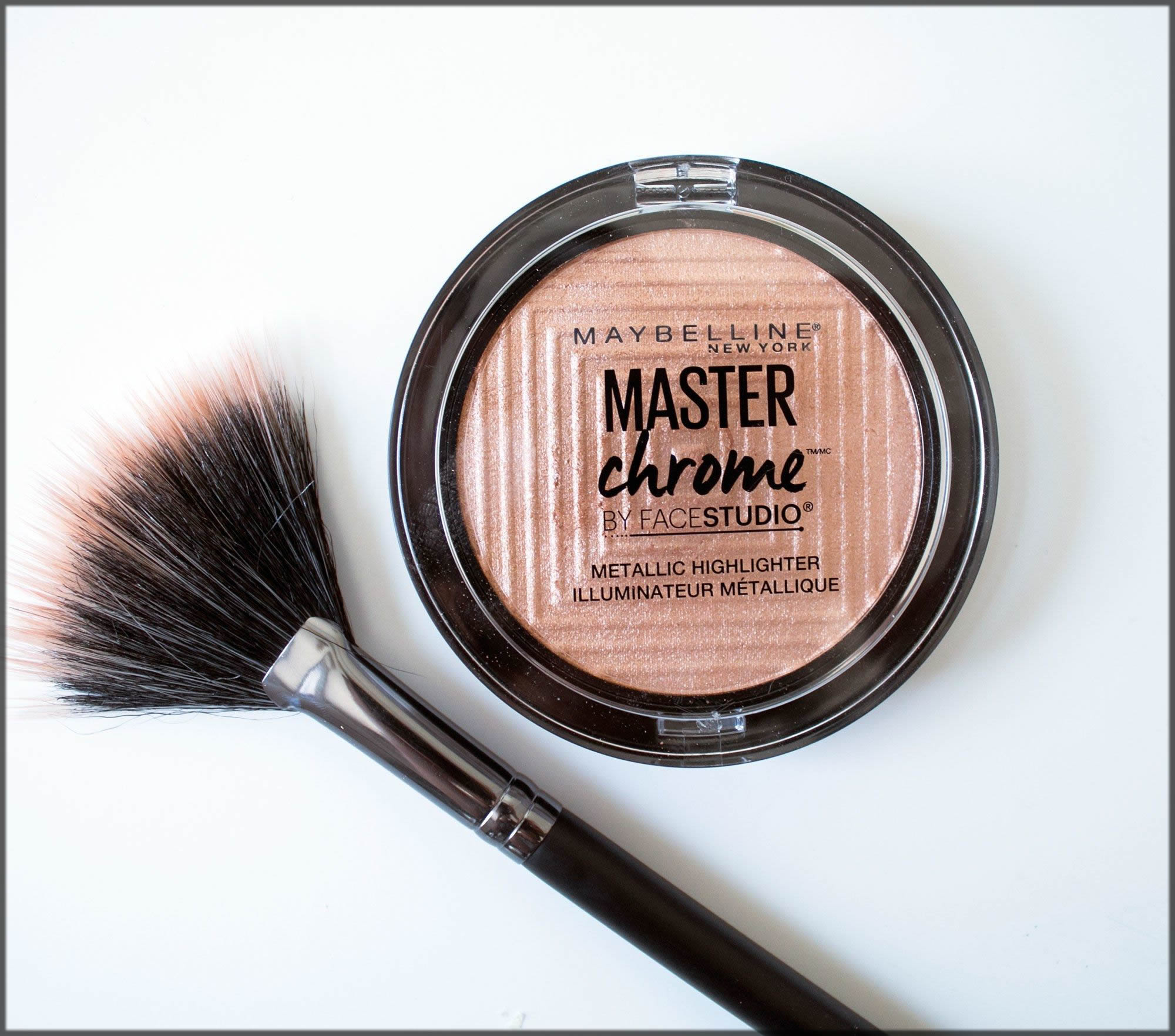 7. Essence Mermaid Rainbow Highlighter

Essence always brings new variety in its products. The mermaid edition has beautiful packaging and attractive colors. The highlighter itself is very radiant and blinding. The most popular shade in the mermaid collection is the rainbow highlighter. This product has various colors that are suitable for every skin type.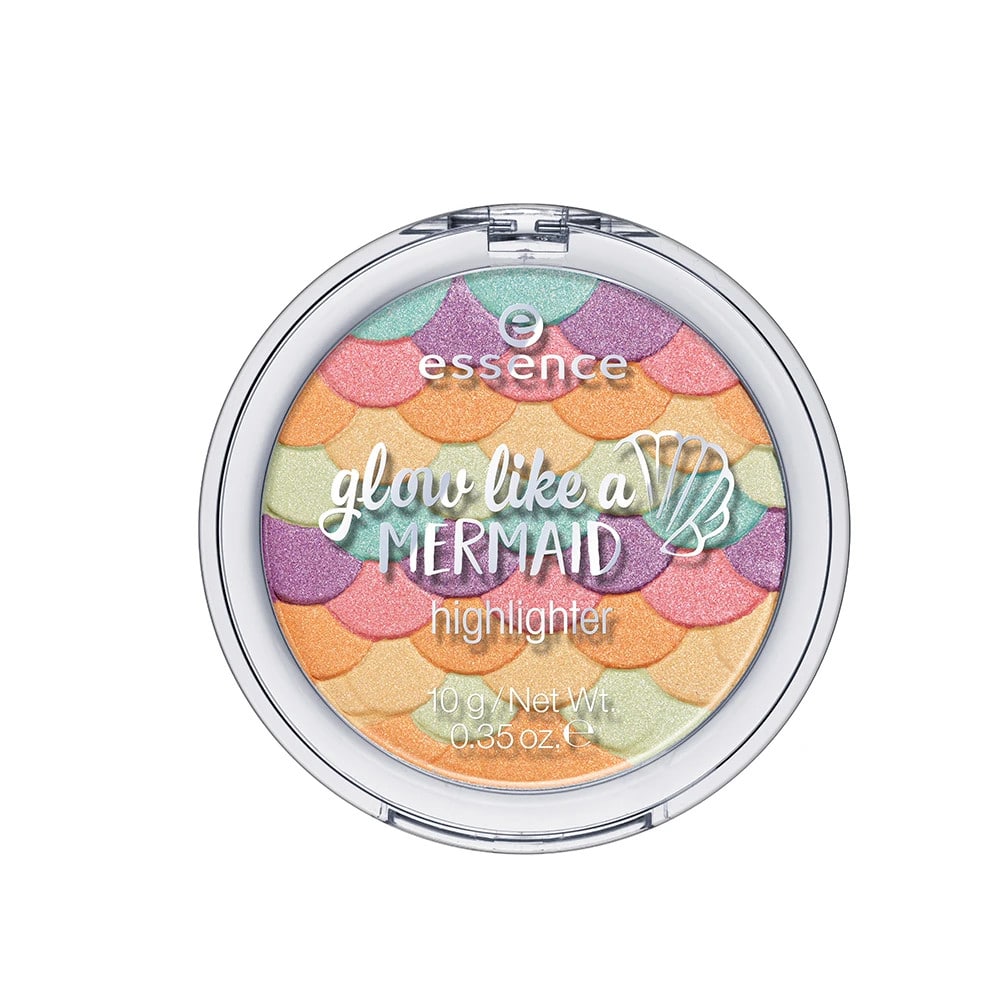 8. Too Faced Prismatic Highlighter
Too Faced Prismatic highlighter is available in liquid and cream formula. This highlighter imparts an unparalleled radiant glow to flatter every complexion. The powder is very buttery, and it smoothly glides over the skin, whereas the liquid formula is very blinding and buildable. The Prisma shine technology instantly brightens the skin finish, and it is perfect for everyone.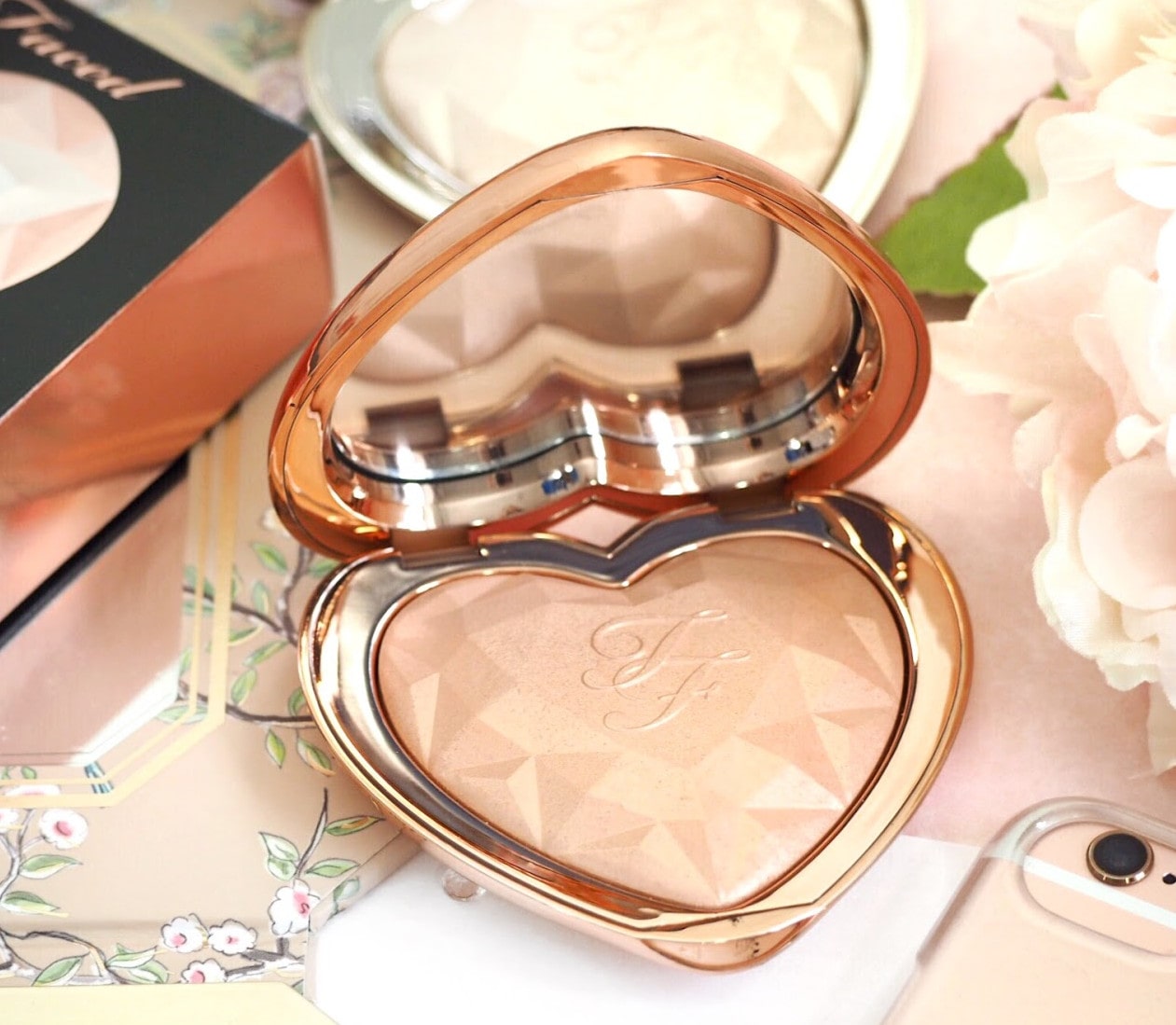 9. Revolution Strobe Highlighter
Seize the spotlight with Makeup Revolution's Strobe Highlighters. Their light powder highlighter provides a natural glow that is buildable. Strobing means extreme glow, which is a prevalent technique nowadays. This strobing highlighter enhances the features and leaves the skin with a glowing, dewy finish.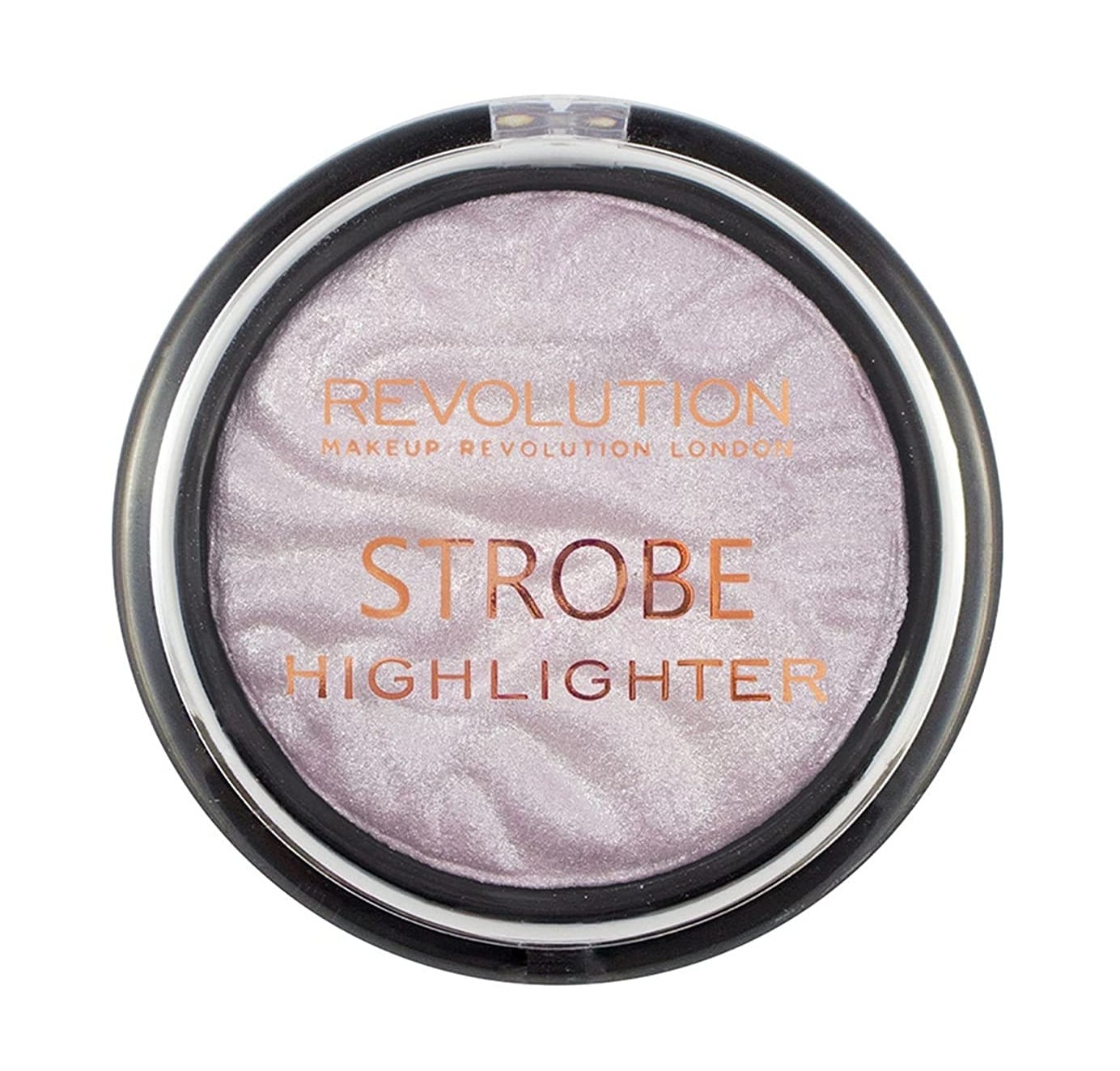 10. Huda Beauty 3D Highlighter
Huda beauty highlighter palettes provide subtle to blinding finish. There are two types of palettes available in the market by Huda beauty. Each palette includes four desert-inspired shades with two different formulas that Huda Kattan worked on for 18 months. The pink sands palette is better suited for those with fair to medium skin tones, while the golden sands palette is made for medium to dark skin tones.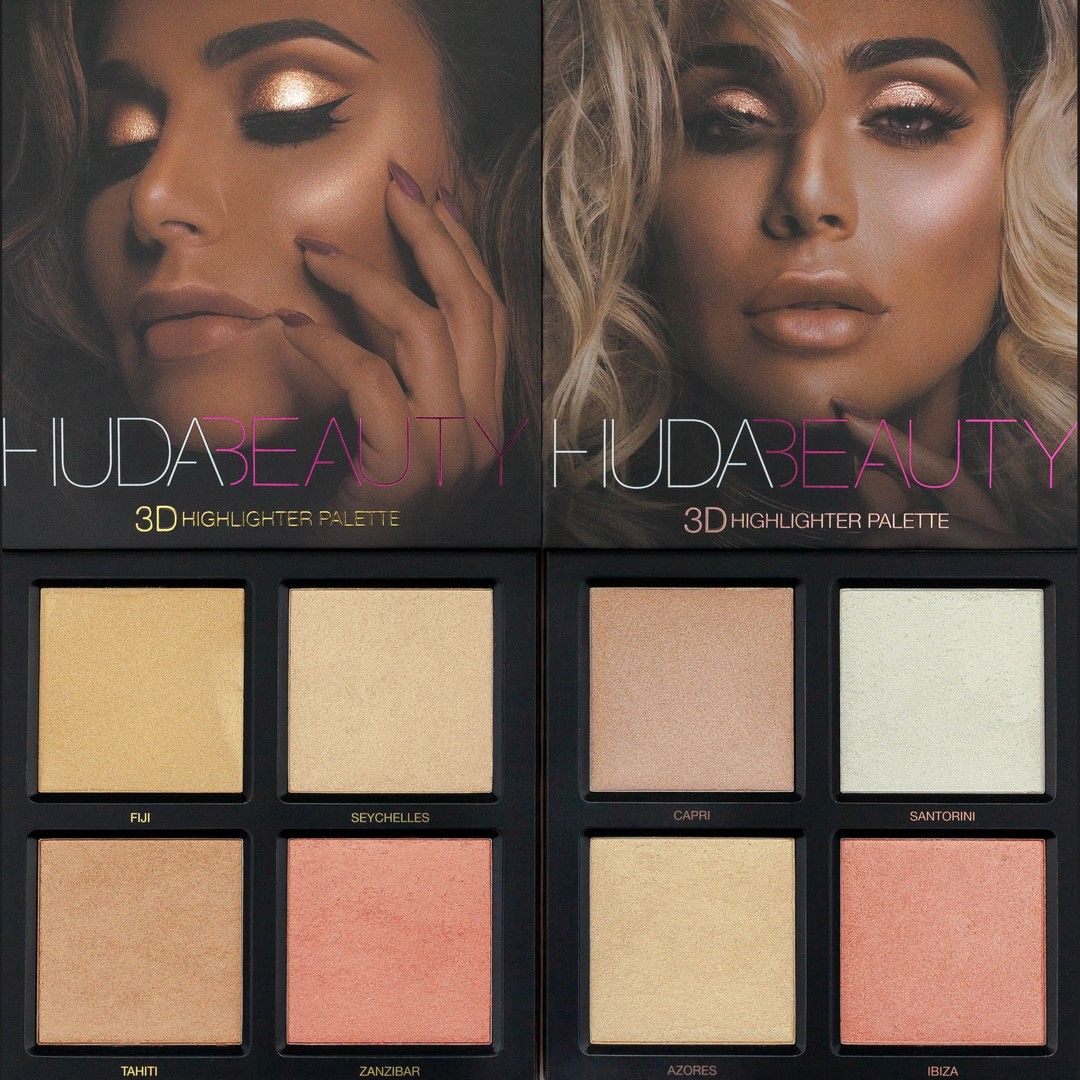 Types of Most Cherished Forms of Highlighter Available in Market

Highlighter is a light-reflecting cosmetic product that is available in different forms. Some people have too much oily skin, while others have intense dry skin. Besides these two main categories, some people have dark complexion while others have a medium one.  There are many suitable forms of highlighters available in the market for all skin tones.

Cream form

Liquid form

Loose Powder form

Compressed form
1-) Highlighters in Cream Consistency

The cream highlighters for all skin tones are an amazing illuminator as it adds much shine to your face. It is an ideal choice for looking too-glam. It gives a lightening effect to the unlighted or darker areas of your face. The more shaded areas include the nasal bone, corners of the mouth, and outlining the cheekbones after applying blush. However, it is lit form and brings an inner glow to your face as it melts and merges with makeup and foundation. It discloses a natural look because it is not shimmery. However, more application of it will end up in a drastic and unnatural look.

2-) Loose Powder form of Highlighters
It adds a more subtle glow to your everyday look. Therefore, powder highlighters are always an excellent choice, for instance. It is similar in structure to the loose face powder that you apply after putting up the foundation. It is very soft in texture and gives you an ultimate gentle look.
Powder highlighters are available in different colors. Most commonly, a shimmery silver powder highlighter is preferred for summer makeup looks. There are other relatable colors also easily and readily available. These are golden, grey, and light pink highlighters that are flashing and add sparkles to your face.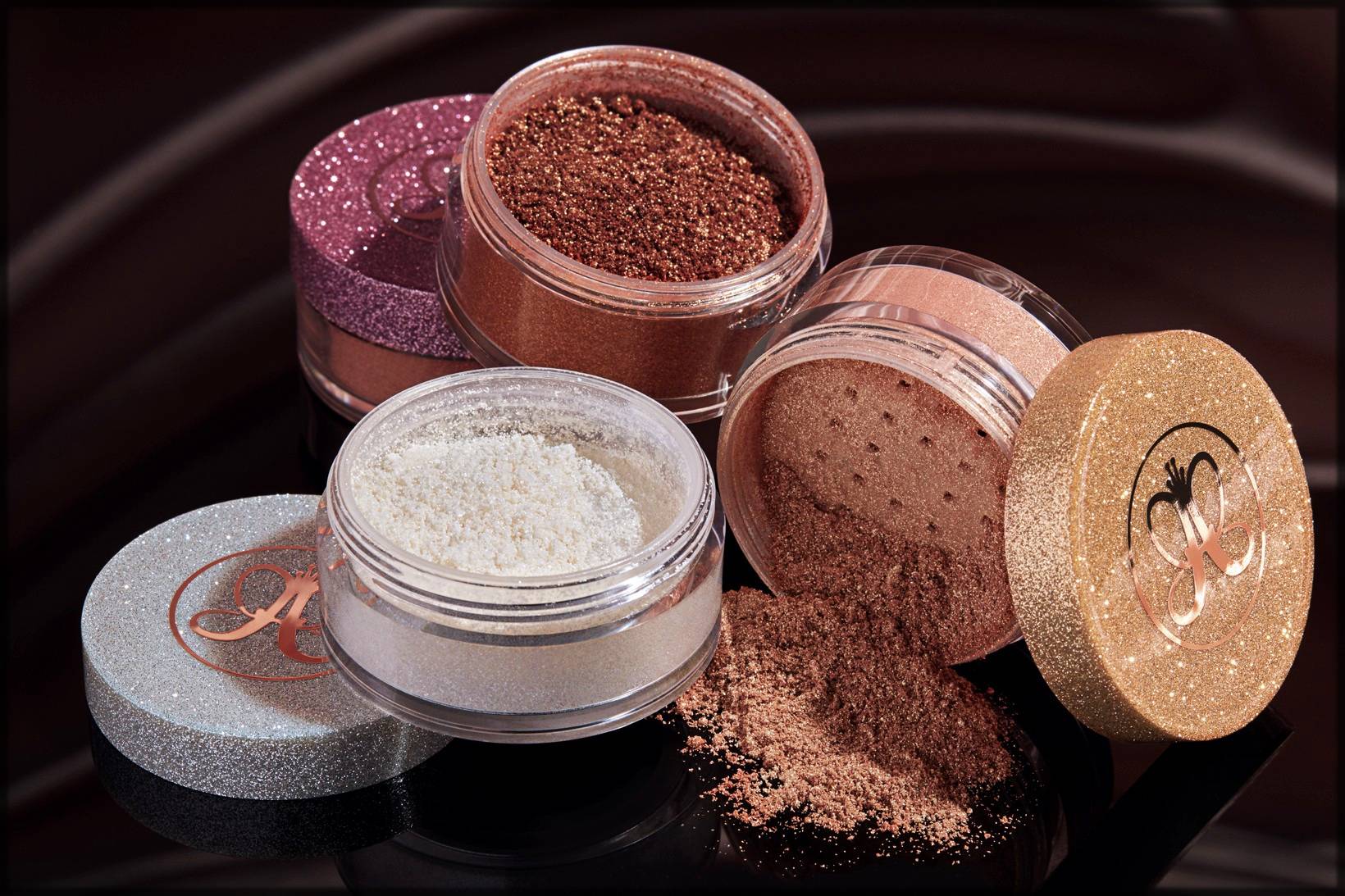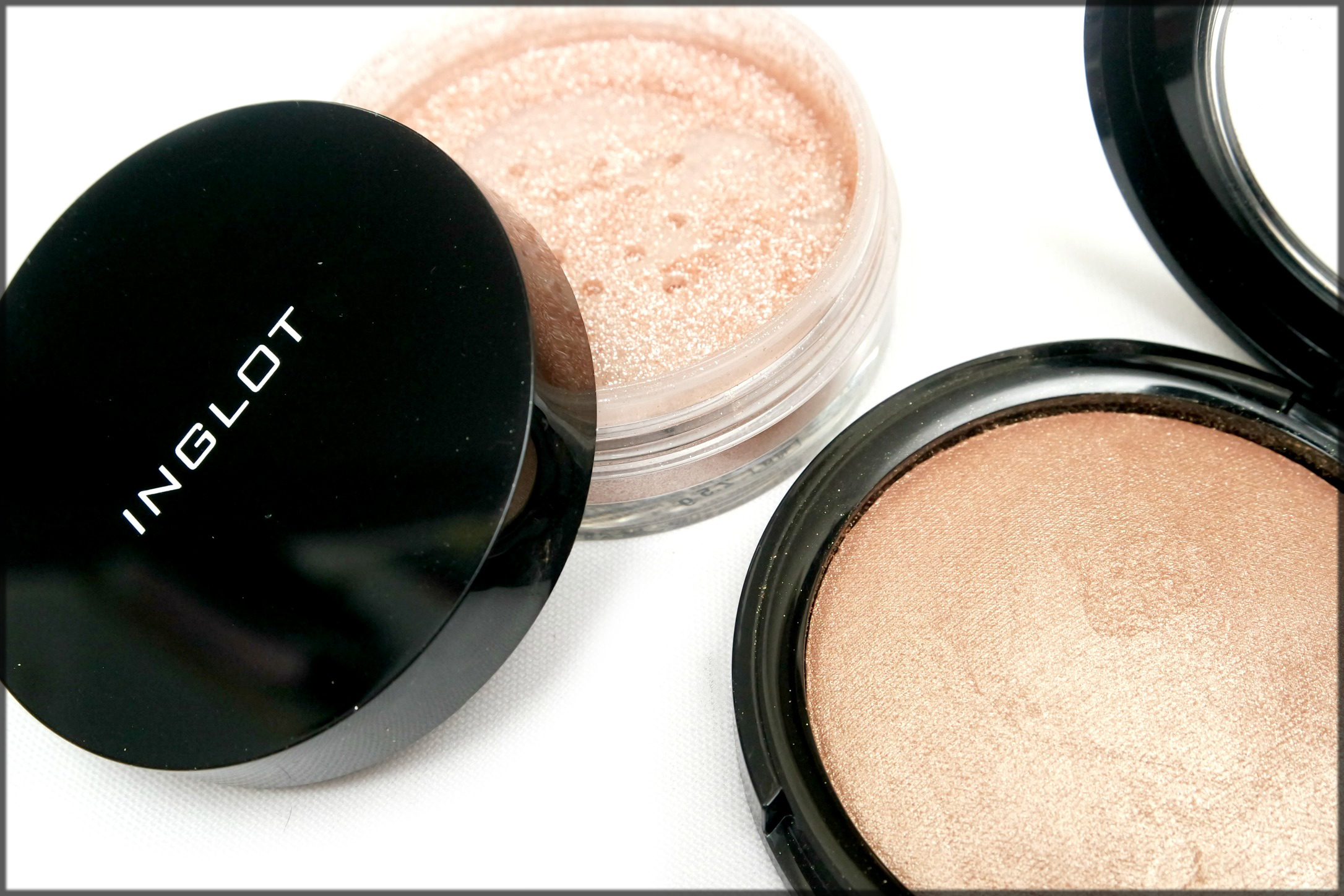 3-) Compressed form of Highlighters

Some of you may always be in a hurry to go somewhere. For such impatience, we have a solution to providing you a compact form of highlighter, that is easy to apply. It is incredible in a unique style of the stick, just like your makeup stick. After completing the application of the foundation to your face, you can apply a translucent powder to set your foundation. Apply this compact stick to your face, which will give you a better look. Most of these sticks are great for strobing yet outstandingly highlighting your face.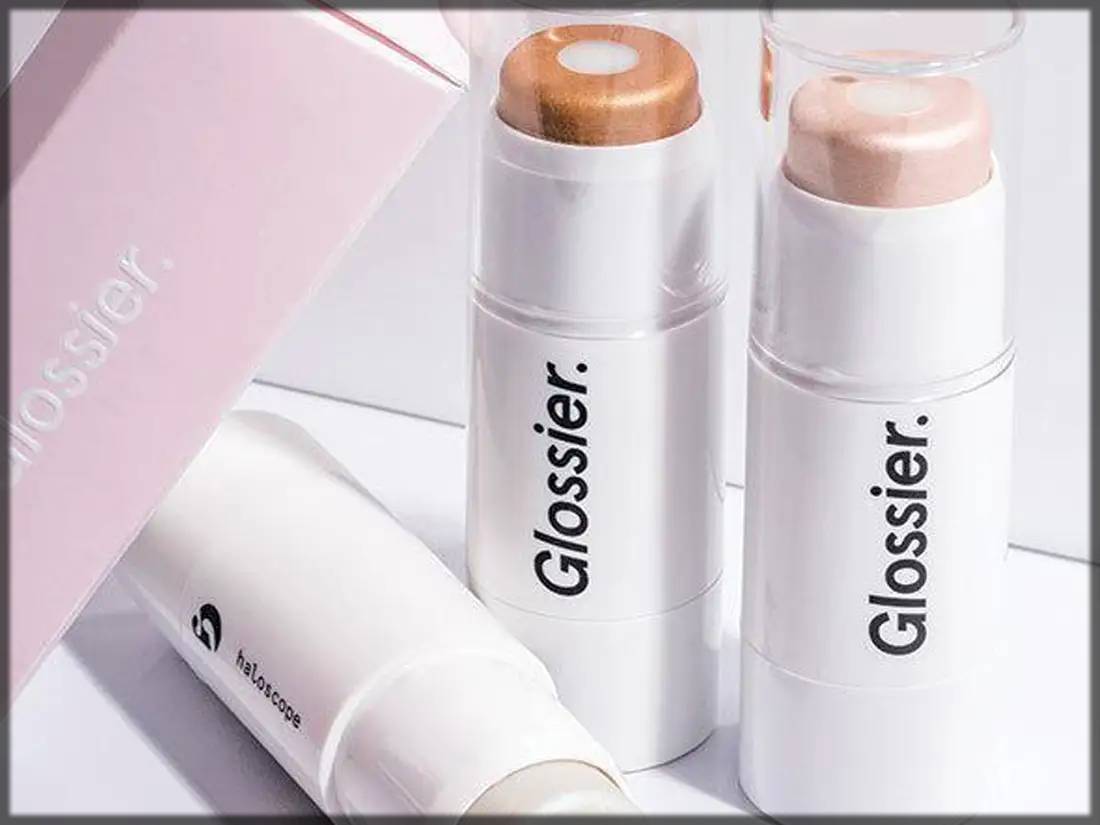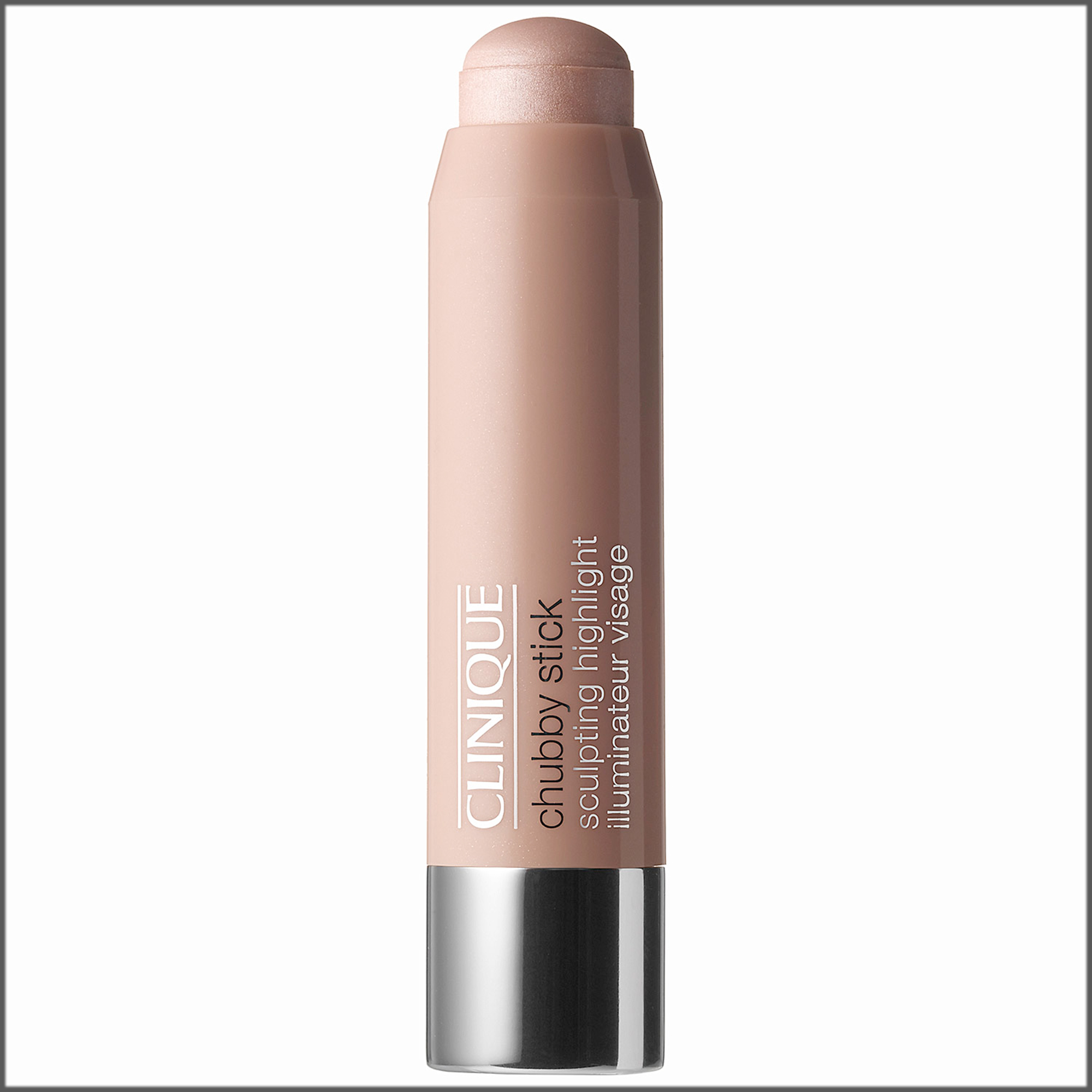 4-) Highlighter in Liquid or Gel forms

Liquid form highlighter is in the form of a lotion, or a liquid base that you may/may not use. It can be used by those who may have darker skin. Taking one or two drops of liquid highlighter and blending them to the more shaded areas of your face brings out a ravishing look.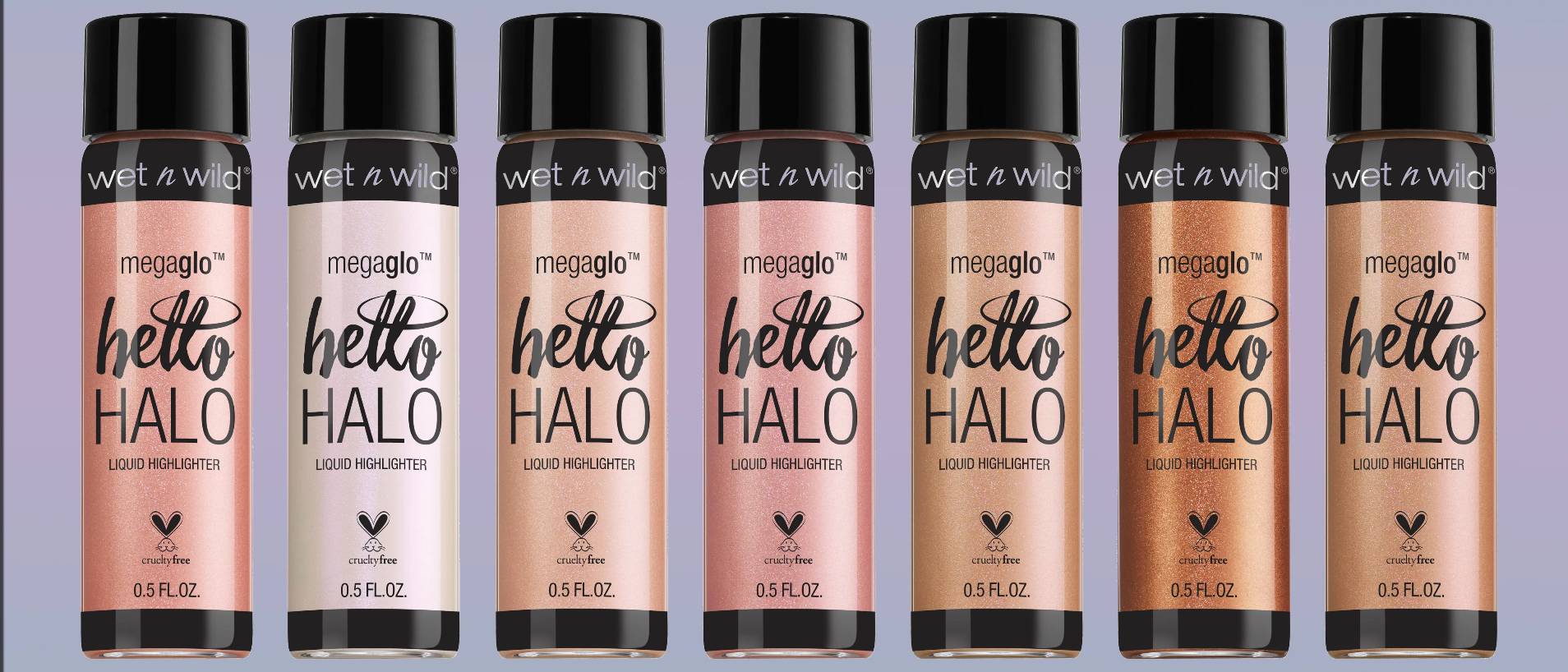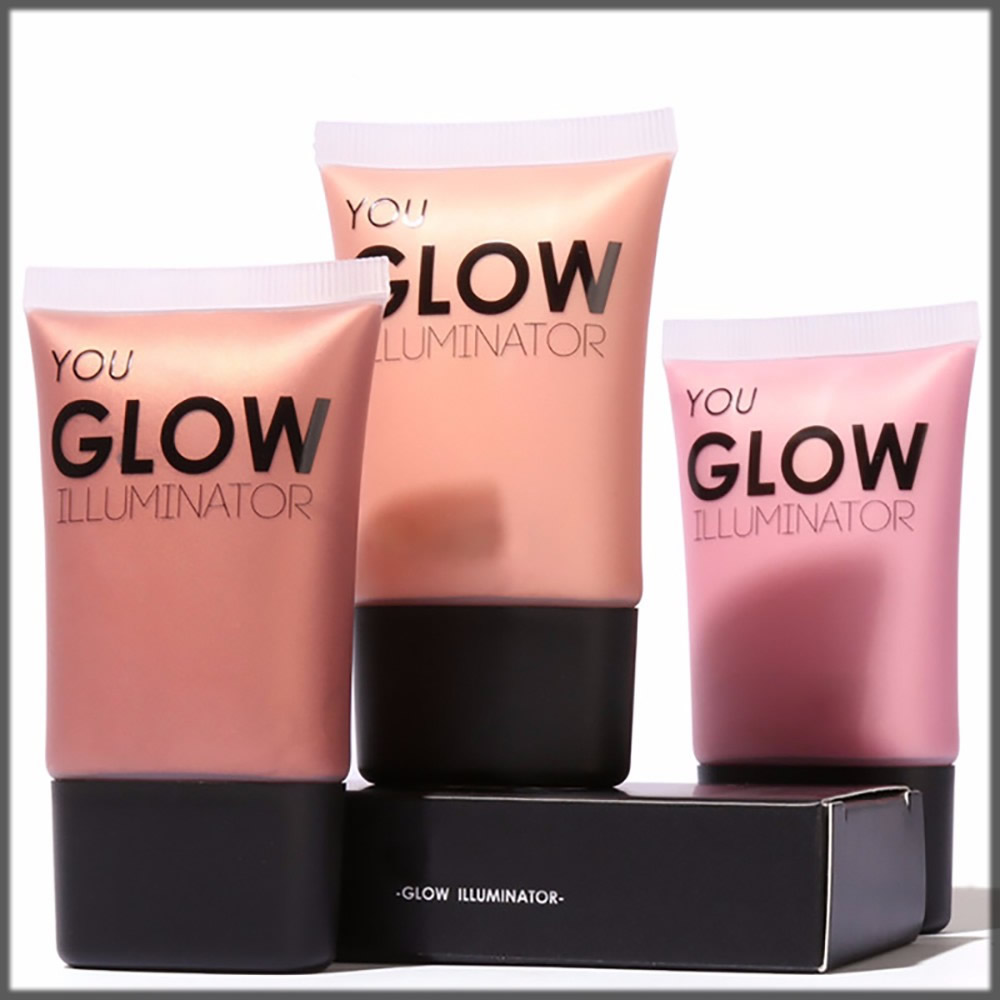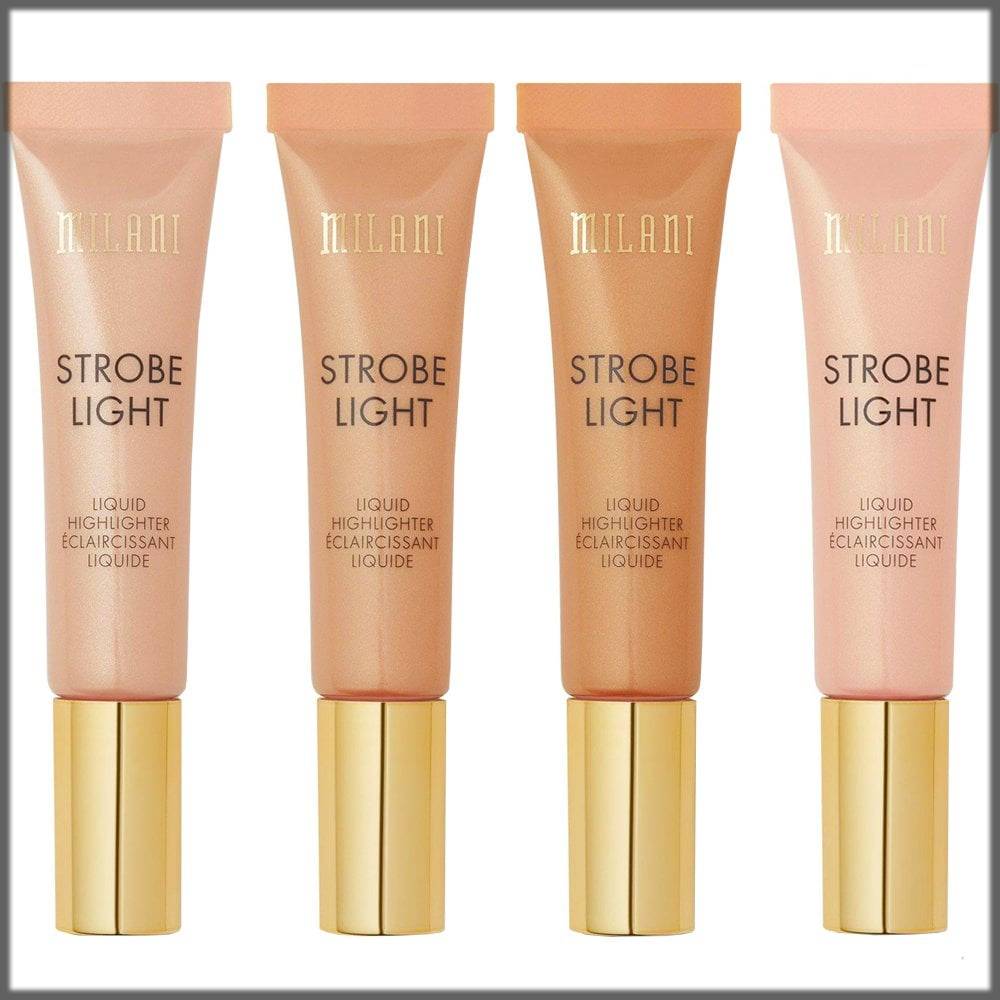 Suitable Highlighters for Different Skin Tones and Complexions
Some girls might have dark circles, while some may have dark spots. Here we are having a wide variety of highlighters for different types of complexions and conditions:
Highlighters for Dark Complexion

For all the dark skin tones, there are always darker shades of highlighters available. The best highlighters for a dark complexion may be of dark brown or chocolate color. Remember not to apply light or flickery colors as they may look too drastic. These highlighters look flickery, and therefore, they intensify your makeup look decently. The mahogany highlights may look incredible on dark skin tone.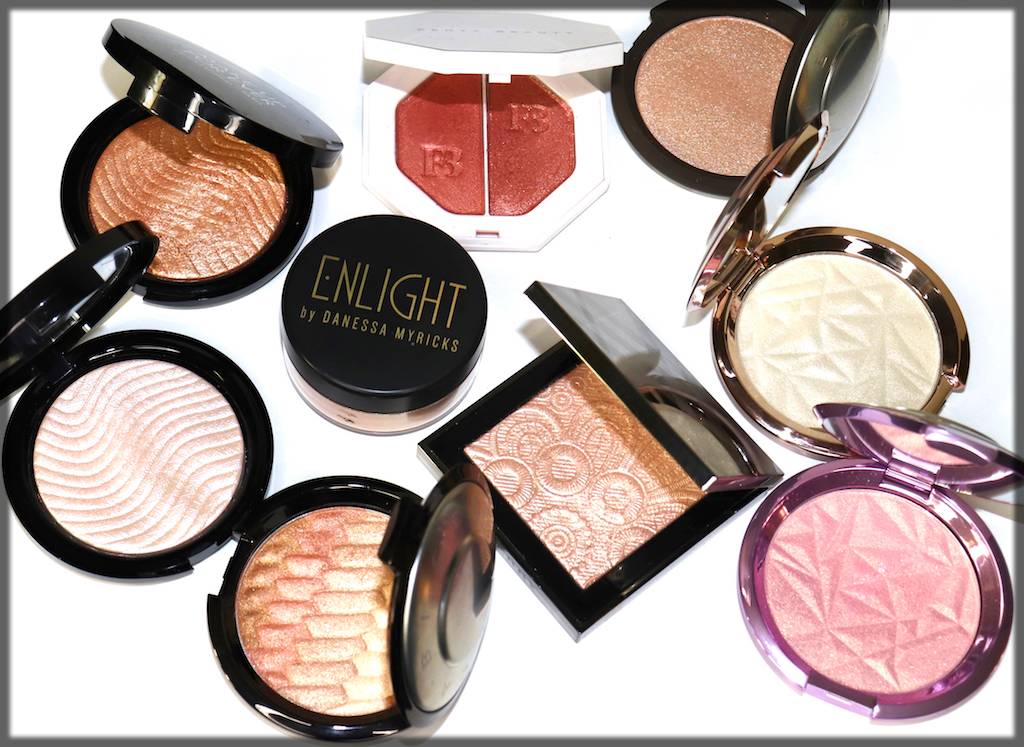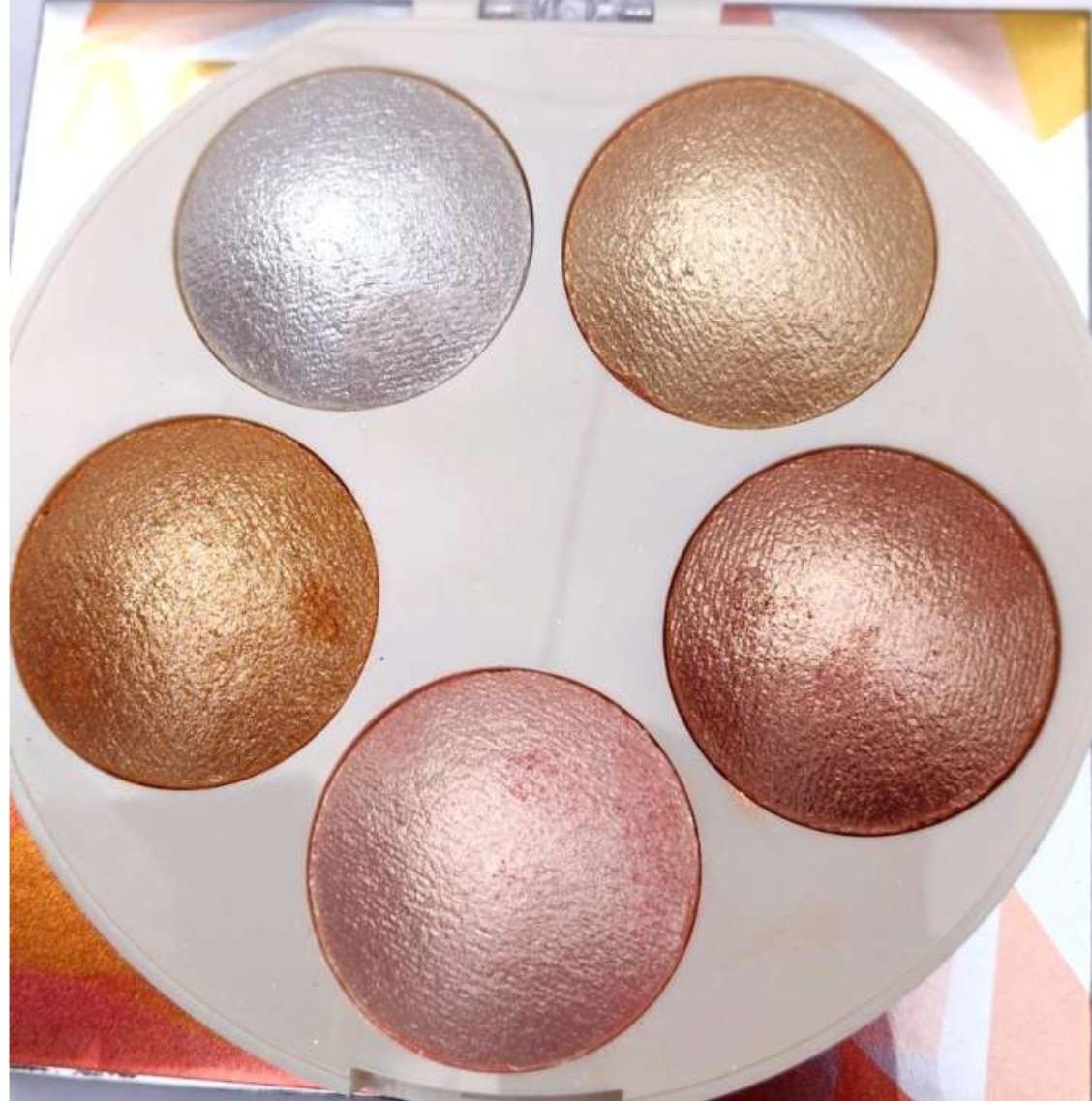 Highlighters for Medium Skin Tone
If you have a medium skin tone, you can apply a metallic highlighter in the molten gold shade. Prefer to use chrome highlighter in the rose molten gold shade if you have a complexion from fair to medium tone. If you think that your skin tone is from medium to darker complexion, then go for prismatic highlighter.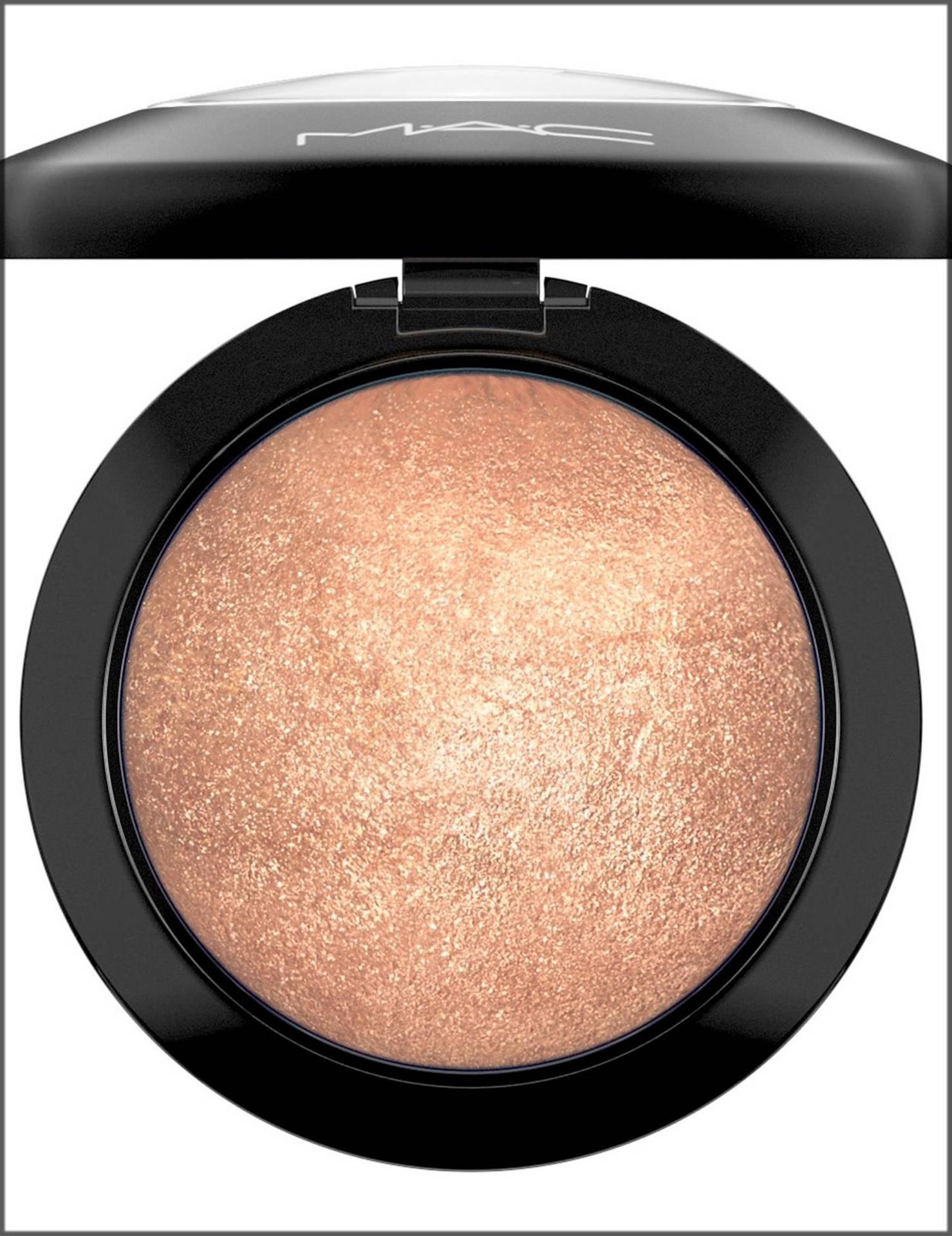 Most Efficient Highlighters for Fair Complexion
For a fair complexion, there is a wide variety of highlighting products available. Shinny grey and bright silver color look amazing on fair skin tone. They enhance the art of your face hence brings out the gleamy look. If you want a clear and fair face, try the best whitening creams.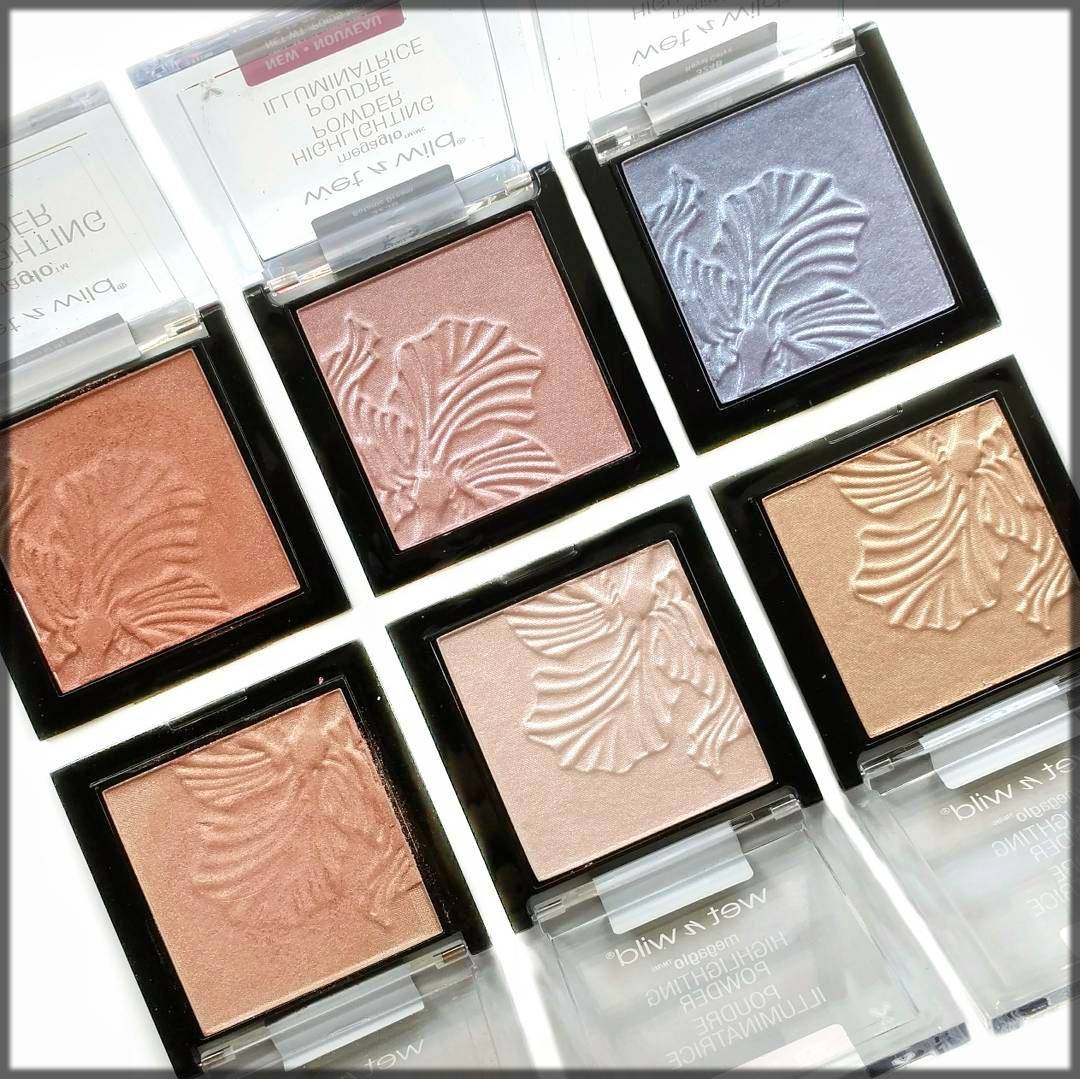 Beneficial Highlighters for Oily and Dry Skin Types
There are many skin conditions that require different products. Here we have suitable highlighters for oily and dry skin tones and types.
Suitable Highlighters for Oily Skin

People who have oily skin may have skin problems like acne. Besides this, they have a very smooth surface of the skin that is not easy for makeup. For such an oily surface, we always prefer a powder form of highlighters for all skin tones to add flicker your face. Doing it will add glow to your face and help it soak the oil from your skin. Hence, you can also use moisturizers for oily and acne-prone skin.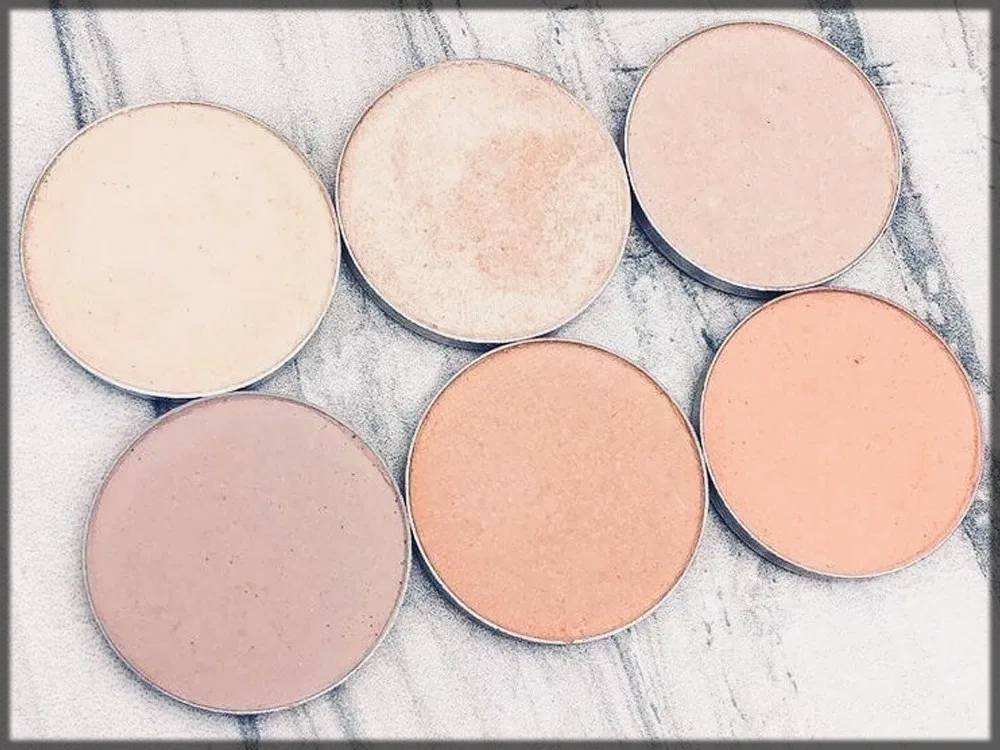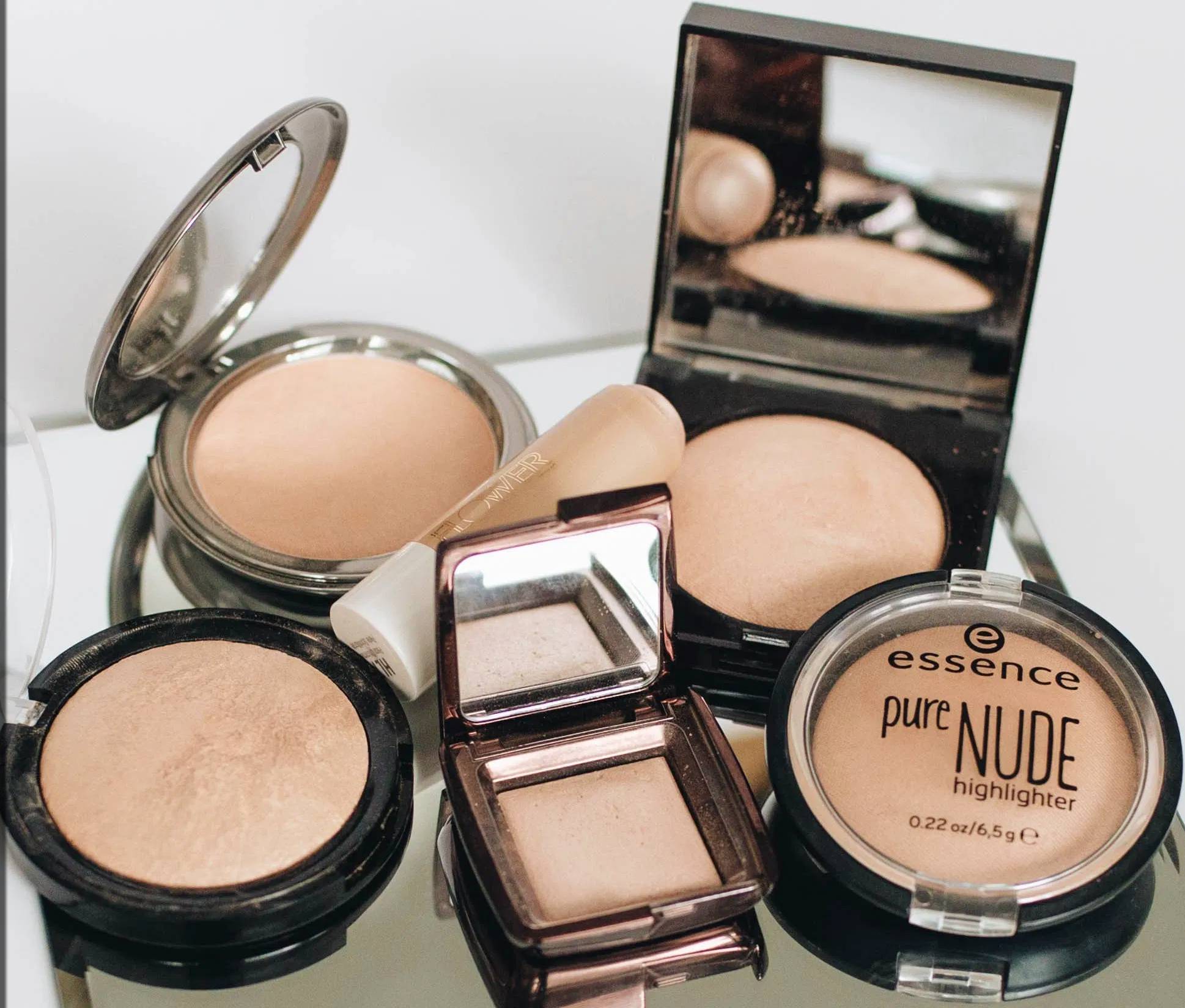 Appropriate Highlighters for Dry Skin

People who have a dry face are luckier as they have an opportunity to use a wide variety of cosmetic products. Among highlighting products, the best of which they can apply is the liquid form of highlighter. It will moisturize their face as well and also give a glam look. As they have a dry skin tone, they can also use a highlighter cream or compact form. Apply a sufficient amount for a perfect look. Avoid too much application of it as it may not look good. Remember not to apply powder form of highlighter because it may seem dull. You can use Multani mitti masks for enhancing your skin condition.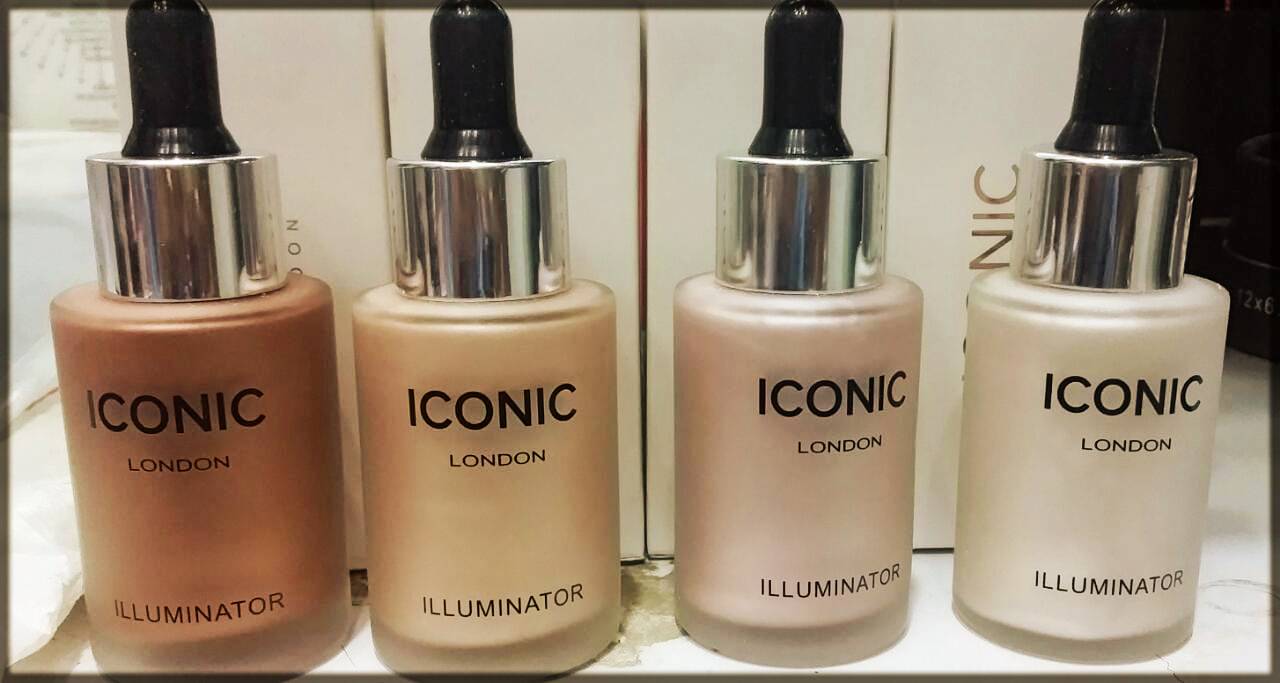 Various Brushes to Apply Highlighters for All Skin Tones

Different people use different types of branded brushes for applying highlighters. Some may have a medium-sized brush, while others may prefer a small pointed brush. However, some professionals prefer a large-sized brush in a fan shape because it covers a large area of your face. Mostly when you apply highlighter on cheek-bones, such a broad size brush is used. For highlighting the nose and eyes, a small-sized brush is preferred. If you do not know about brushes, try to makeup brushes for beginners to learn more about them.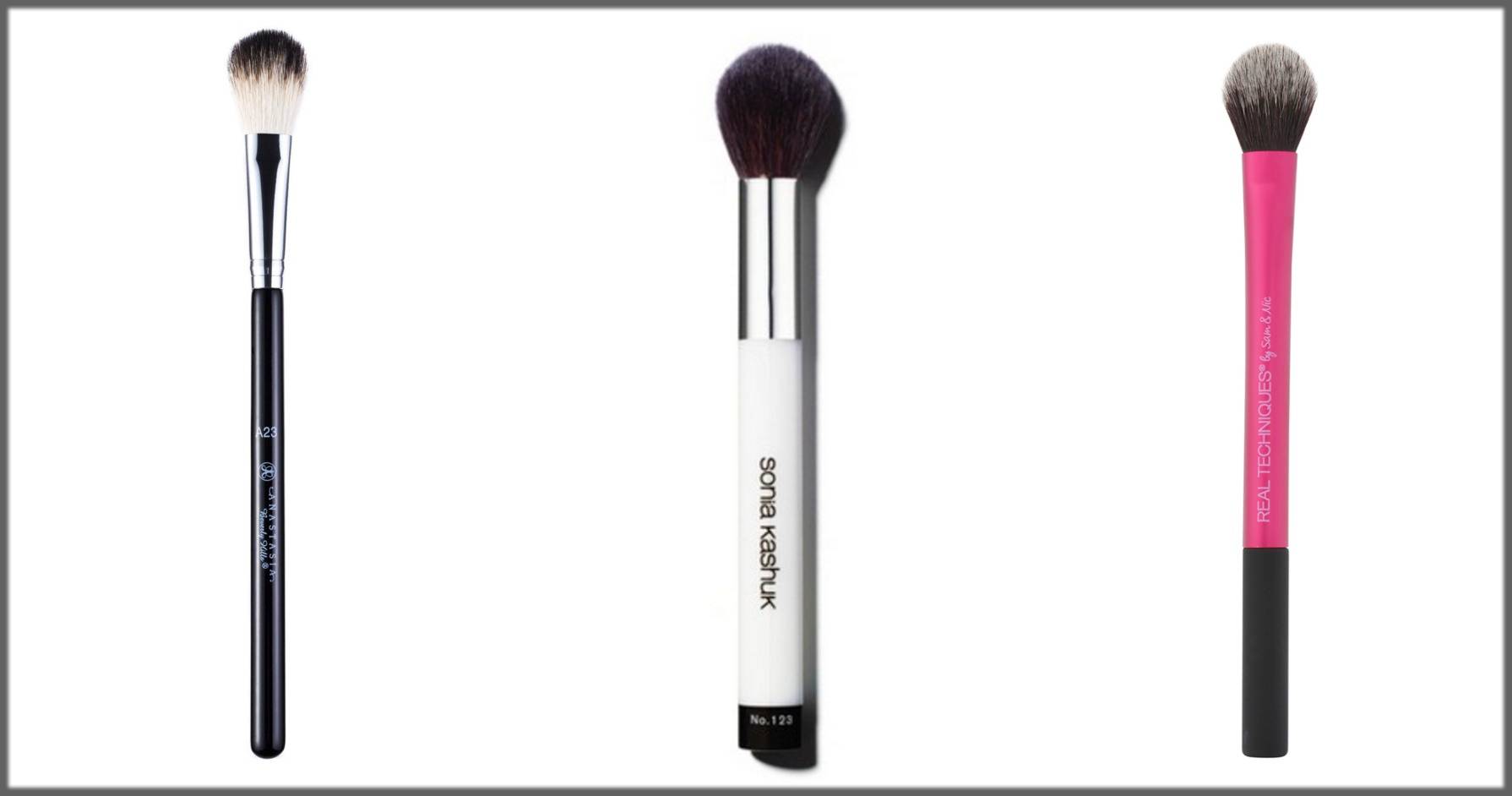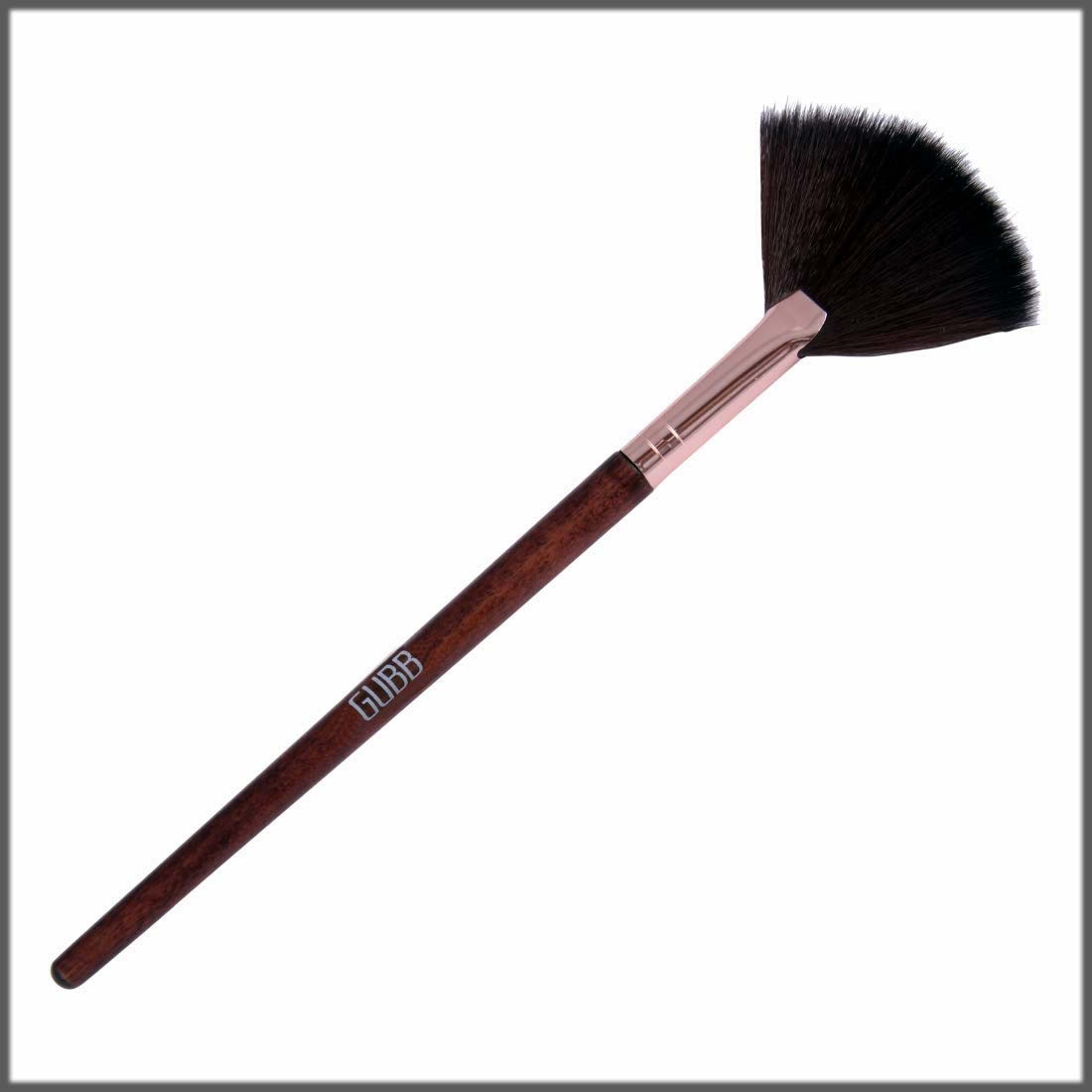 Application of Highlighters for All Skin Tones

Following are the steps for this application:
Apply foundation to your face.
Prepare the surface of your face with makeup.
Contour certain features of your face.
Map out the areas of the face which are to be highlighted with concealer.
Apply the highlighter of your choice to these areas gently.
Blend the highlighter with either brush or fingers.
It is evident that we apply highlighter to those specific areas we want to showoff. Commonly girls apply it on the nasal bones in order to make their nose look thinner. Also, apply it across the nostrils if they are wide. Try different highlighters for all skin tones and apply to the cheekbones and upper portion of your eyes and across the jawline to make it more prominent.