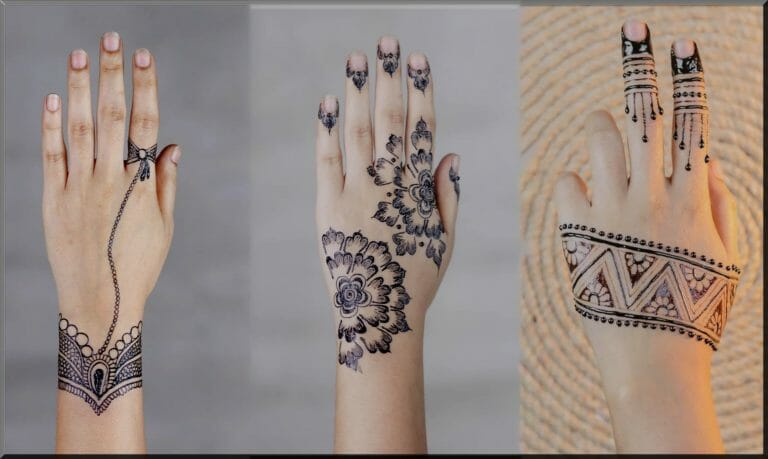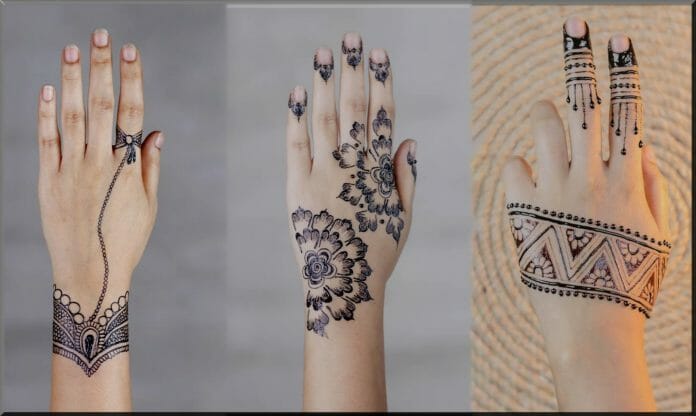 Every girl desires to apply mehndi on her hands to decorate them. Most girls think it is a difficult task to apply mehndi, but actually, it's not. You can quickly learn how to use Mehndi with a few steps and tips. So, I am going to guide you on how to apply henna easily. This article is for those searching for easy mehndi designs for beginners, step by step.
The first questions that come to your mind are: how to start? No need to be stressed; we are here to guide you step by step. So, keep in mind, firstly, start with the small henna patterns, then move to more complicated designs.
Firstly, practice simple designs, like leaves and flowers. The most crucial step is to have a firm grip on the cone. Holding a cone is also an art. Firstly, hold a cone-like pen but do not apply it directly on your hands. Take some time and practice, then apply it on the hands.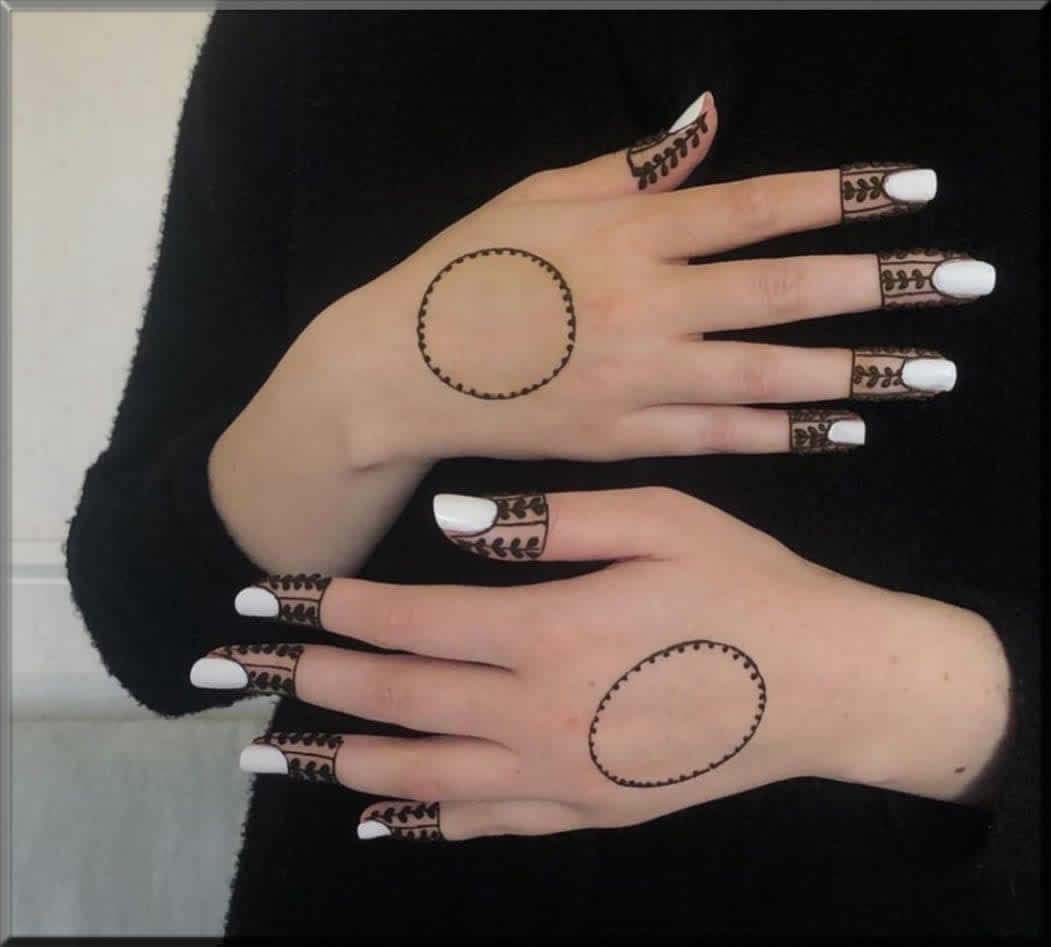 How to Start?
First of all, you need a lot of practice on a glass sheet or paper with a pen. You need to know the simple patterns that are commonly used in every design, Like:
Leaves

Flowers

Circles

Boxes

Bug Outlines
A beginner should start their practice with simple and easy mehndi designs. Don't go for the complicated styles at the beginning. When you are ready and can draw some simple styles, start drawing more significant designs, but do not go for complicated designs straightaway. When you have an excellent firm grip on mehndi cones and mehndi designs, then you can go for intricate designs. Below are some patterns for the freshers which are used in every design.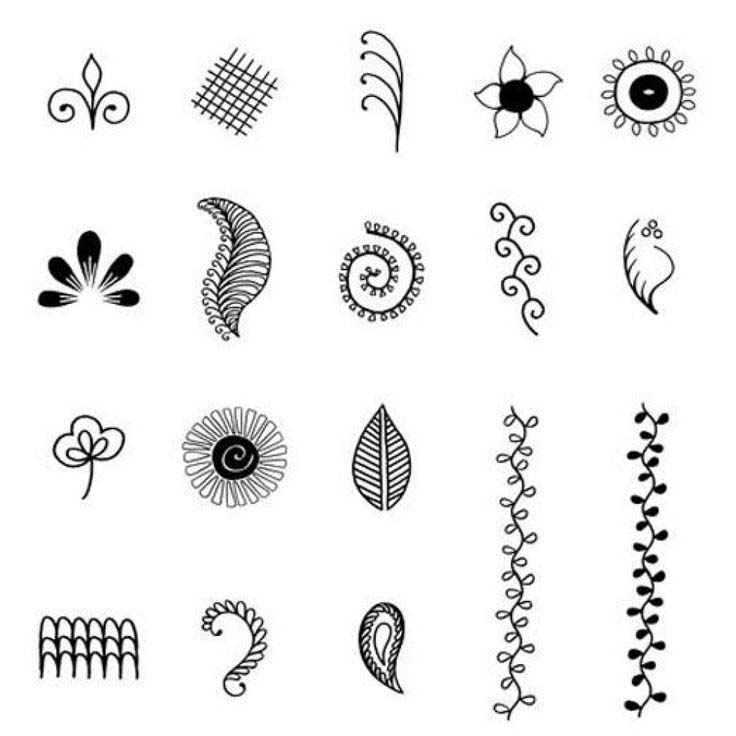 Here are some sample designs for the Tikki mehndi designs. Tikki designs are one of the most radiant designs that are loved by every girl. These patterns mostly used or applied by many Pakistani girls after it gained popularity, even now it is used in other western countries. Many Indian, Turkish and Arabic girls apply Tikki mehndi styles to make their hands attractive and charming.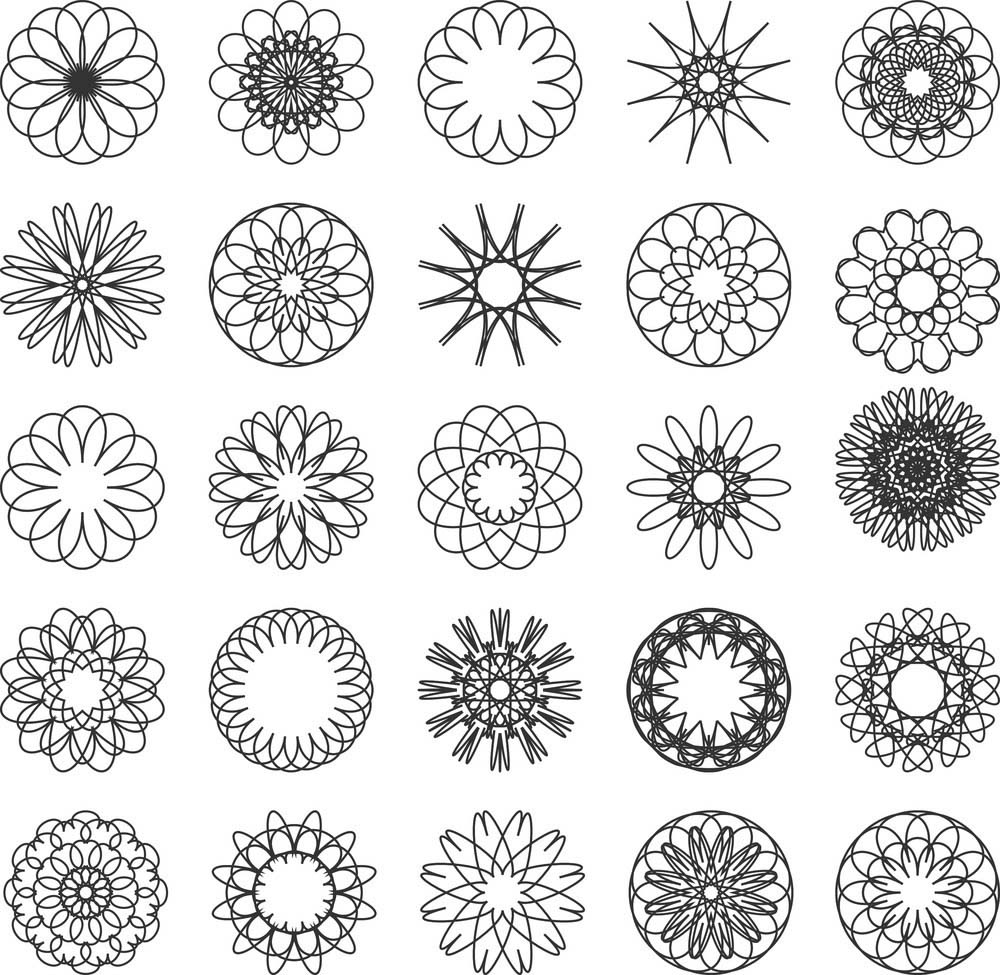 Mehndi Designs For Beginners – Step-By-Step Tutorials

If you are done with practicing, then start with some simple designs. Take a glance at the following tutorial of mehndi designs. The following images are step by step guide for you so that you can easily create a design. In the first image, draw a circle in the mid of the backside of your hand, make bud outlines around the ring. Then again repeat the patterns and make some small flowers and leaves on the corners and at last draw some impulsive dots all over.
Elementary Mehndi Designs For Starters
The following is the fair and straightforward henna patterns for the novice. You can apply this henna pattern at any formal or casual event. In this henna style, the smooth leaves bail with the modest flowers is used — the most delicate henna style for starters which they can easily create.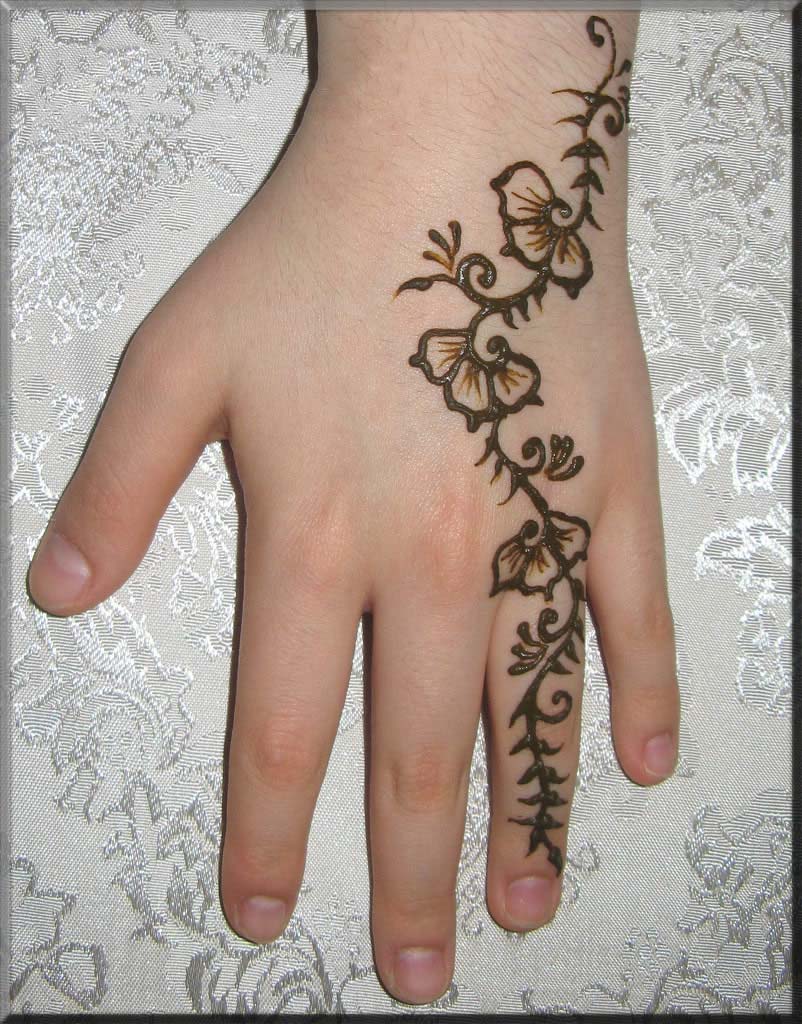 Mild Moroccan Henna Patterns
Below is the delicate Moroccan henna pattern for the novice. In this style, the smooth Moroccan patterns are applied to the backside of the hand. The borders of the following designs are filled by the dots and boxes which look outstanding. It's the best and unique henna pattern for the beginners.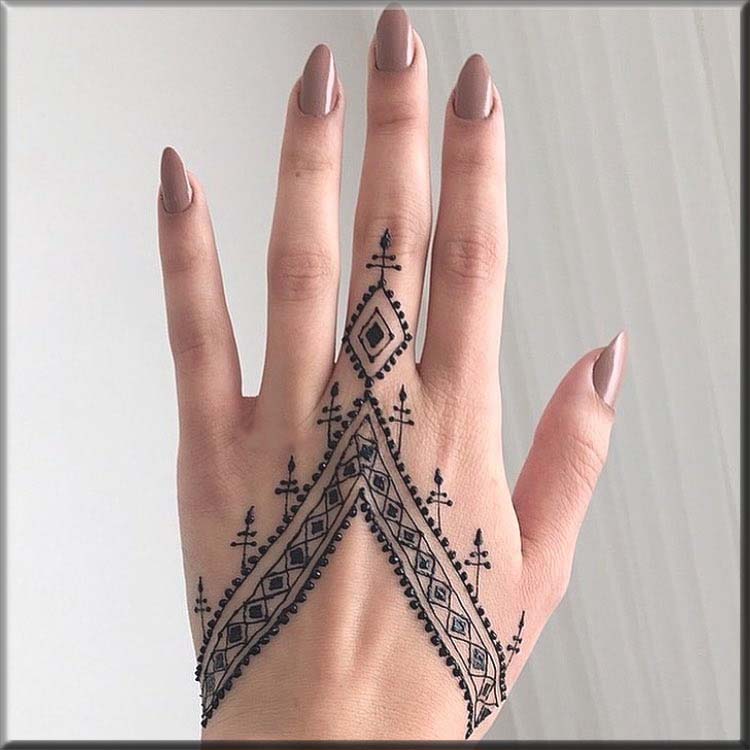 Desirable Mehndi Designs For Trainees



This is the effortless and straightforward henna style for the learners, which they can easily pick and draw. It is the most attractive and admirable henna patterns for teenagers. If you go out for any wedding event or any party, then this is the best and dazzling design for you, which will decorate your hand and make it ravishing.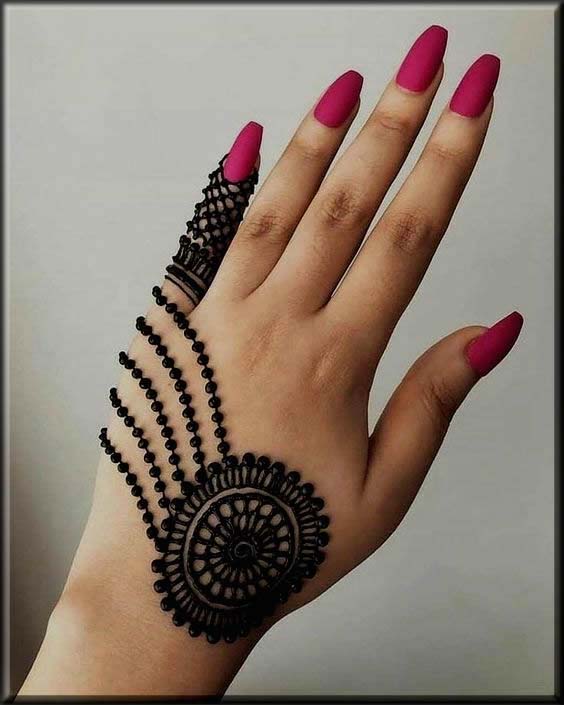 Endearing Arabic Mehndi Designs For Beginners



The latest Arabic henna has one trail patterns, which starts from the top of the index finger, and ends at the beginning of the wrist — the striking flower at the center is furnished with dazzling motifs and dots.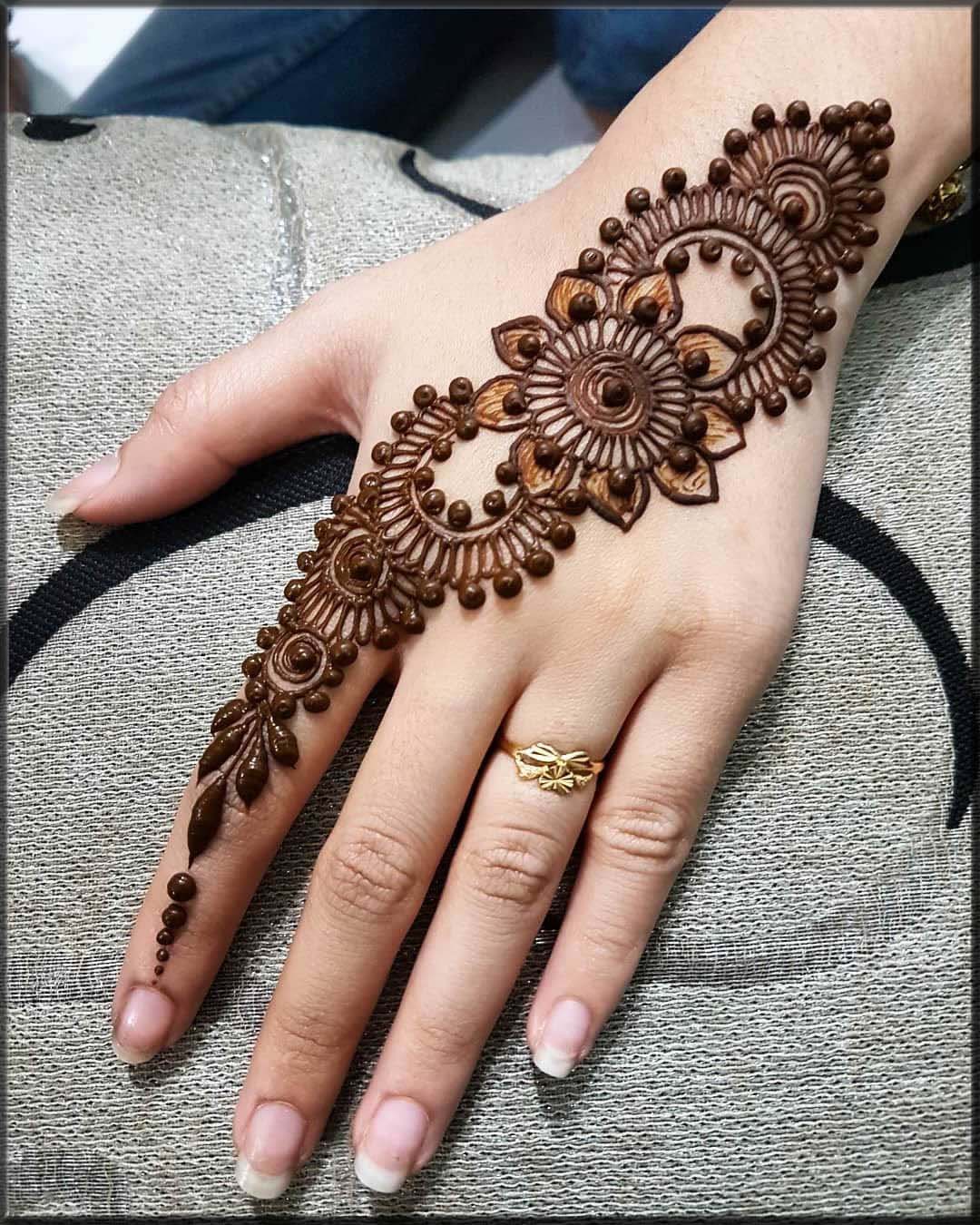 Cute Ring Design For Novice
The next simple mehndi style has a very different ring pattern where they draw a ring at the index finger and connect it with the fair henna styles, drawn in the wrist band. Connect the ring and wrist band patterns with the dots like a chain. It's the natural henna pattern for the novice.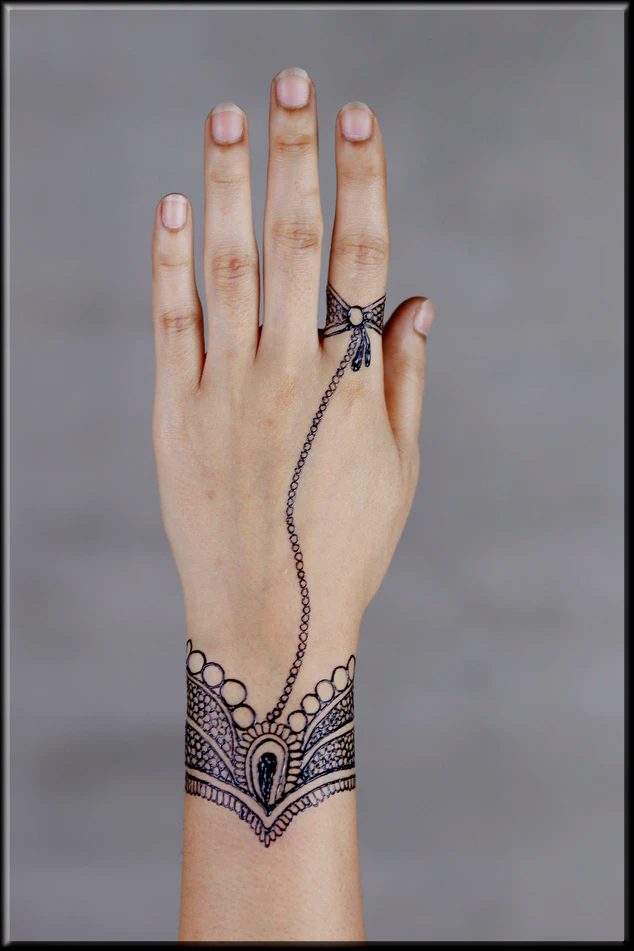 Lovely Trail Patterns
The below design has a trail of leaves and a flower with a different design on each finger. A bail of leaves makes this design a beautiful one. It does not cover the whole hand and pulls out free space to give a superior look to the hand. It's a must-try design for learners as it is a fresh and unique henna pattern.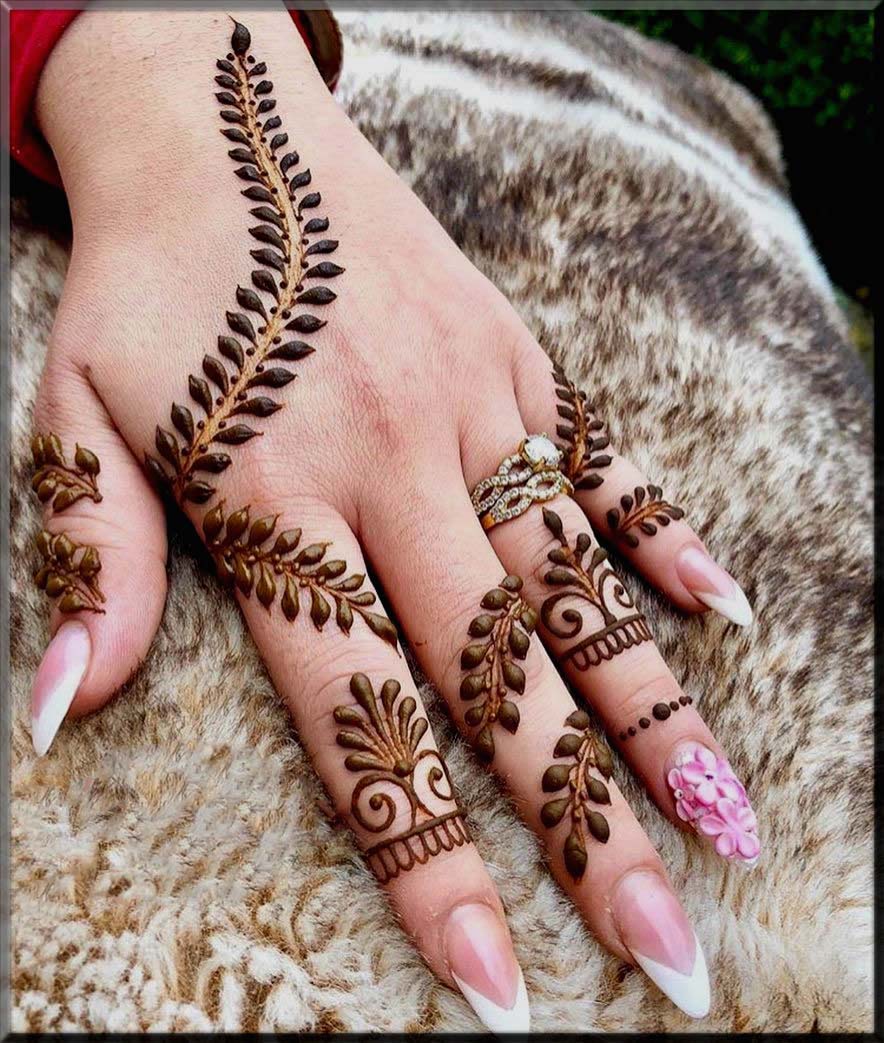 Striking Mehndi Designs For Beginners
A big circle distinguishes in the middle of the backside of the hand. You can cover it with some Indian and Turkish henna patterns. This latest and easy-breezy henna pattern is best for the tyro. Most brides love to carry this design for their wedding event.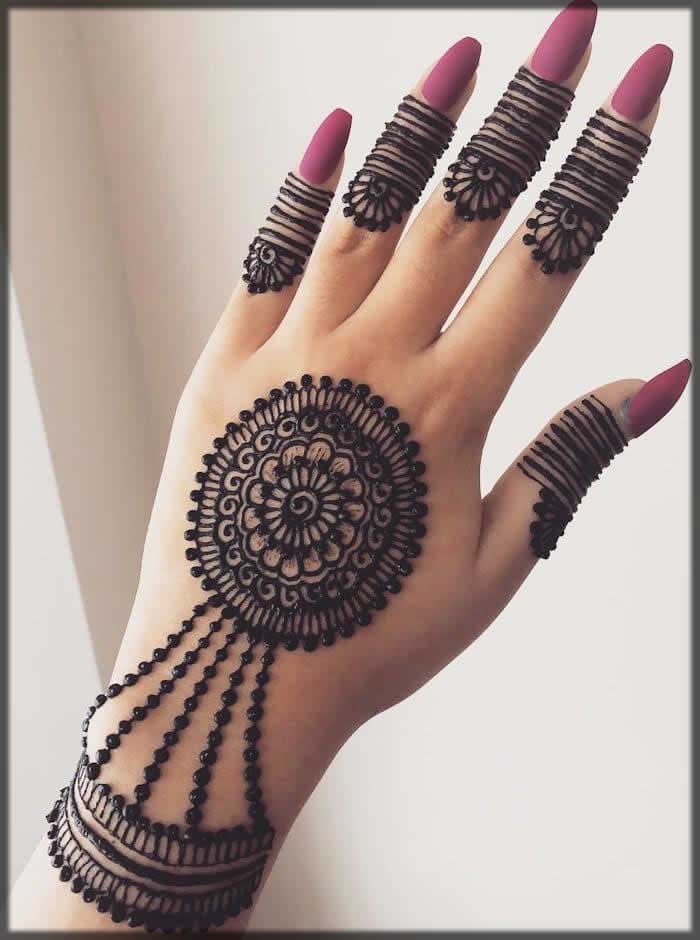 Easy and Simple Mehndi Designs
Simple flowers and dots are applied to complete this henna style which looks superb. This design is for those girls who don't want to draw a massive and complicated design on their hands. Instead, they want a simple henna design. This henna design with cute little dots and some small flowers make the bliss designs for teenagers and women.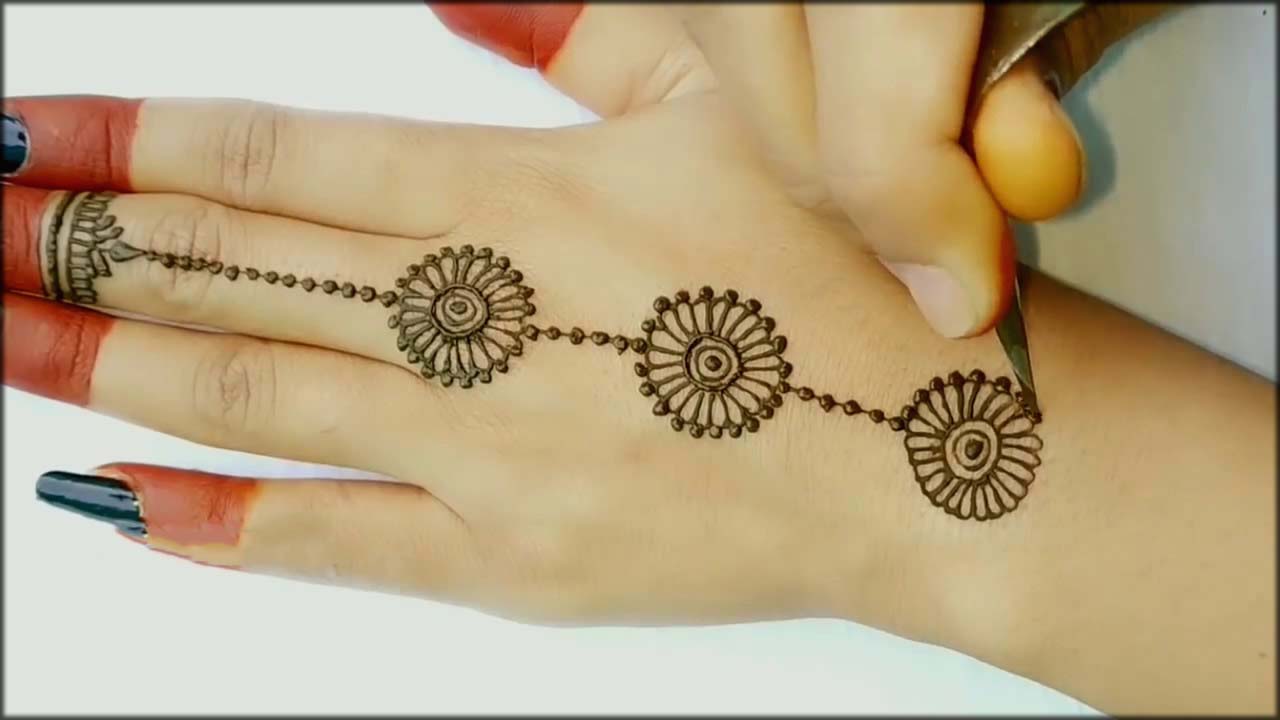 Fair Mehndi Patterns for Teenagers
Below is the excellent henna design for the backside of the hands. If you're looking for a best mehndi design, try this one — it is the most ravishing mehndi design. It can be a fantastic choice for all those who want to decorate their hands with unique henna styles. This design is very contrary to the others.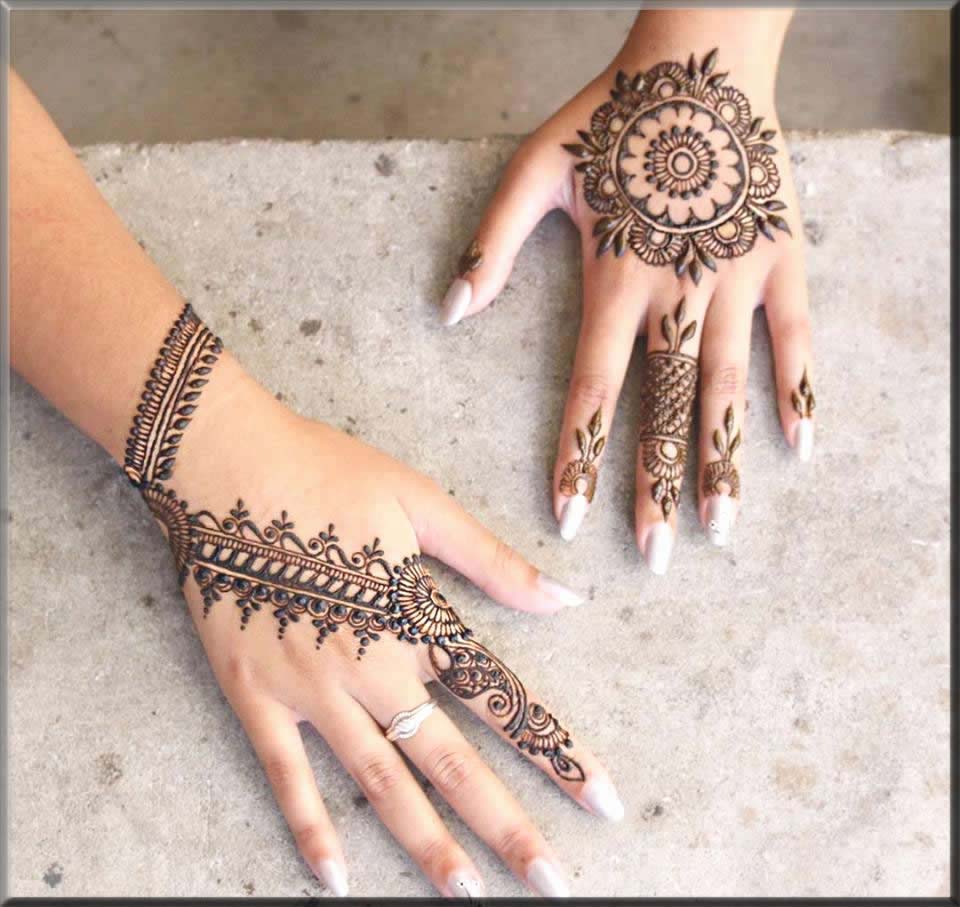 Good-Looking Tikki Mehndi Designs For A Newbie
A small Tikki design can decorate the back of your hand. You can also make it bigger to adorn your hands. If you want to avoid massive motifs, then this can be the right choice. This mehndi is furnishing with a combination of flowers and bold lines, to give a proper form to the design. This is an excellent choice for the trainee to draw this type of style, so that they can easily apply mehndi and make a good design.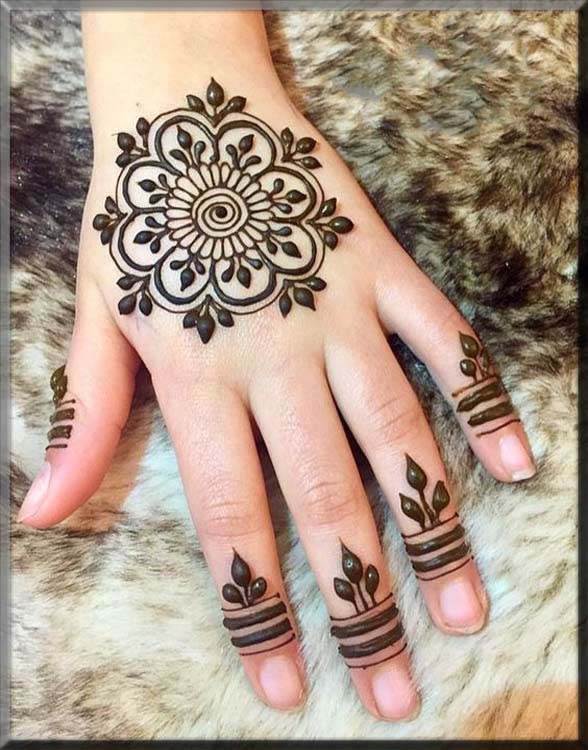 Chic Henna Patterns For Teenagers
This pretty design is one of the chic mehndi styles because of its simplicity. It is the most ravishing and gorgeous henna style for teenagers. This delicate henna design is also suitable for kids. It is a very unconventional design which gives a stunning look to the hands.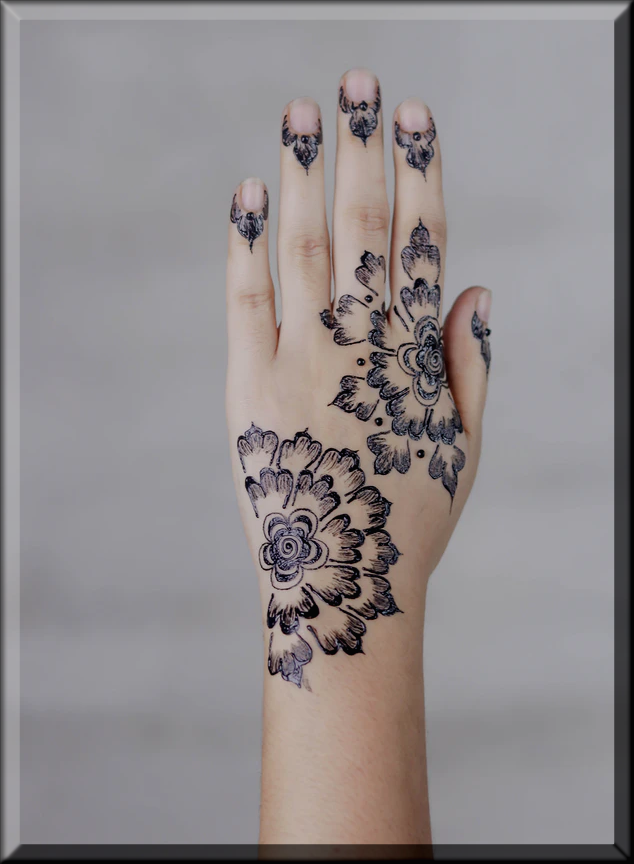 Simple Trail For Kids
A straightforward henna design for the novice, which anyone can draw quickly. It has a simple long leaves trail which is starting from the wrist and ends at the bottom of the index finger. This latest design is mainly for the kids. The elegant design is applied to decorate the kid's backside of the hands. It's the best design for a newbie.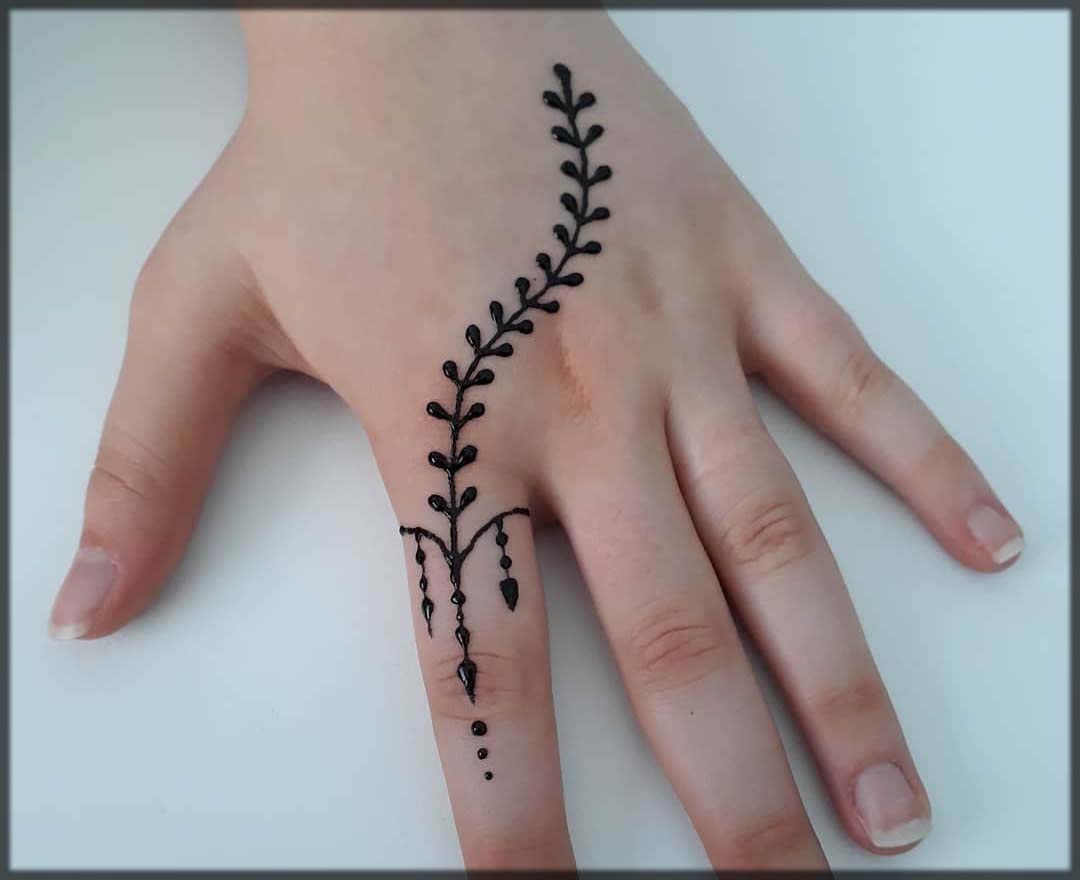 Captivating Designs For Tyro



Mehndi is an art which every girl wish to decorate her hands with the unique henna style. The lower design is best for the pupil which they can easily apply on hands. This magnificent design is a combination of different henna patterns, including, Moroccan and Indian henna designs patterns. Moroccan is drawing at the center of the backhand further is covered by the dots. And the index and middle finger are covered by some Indian styles.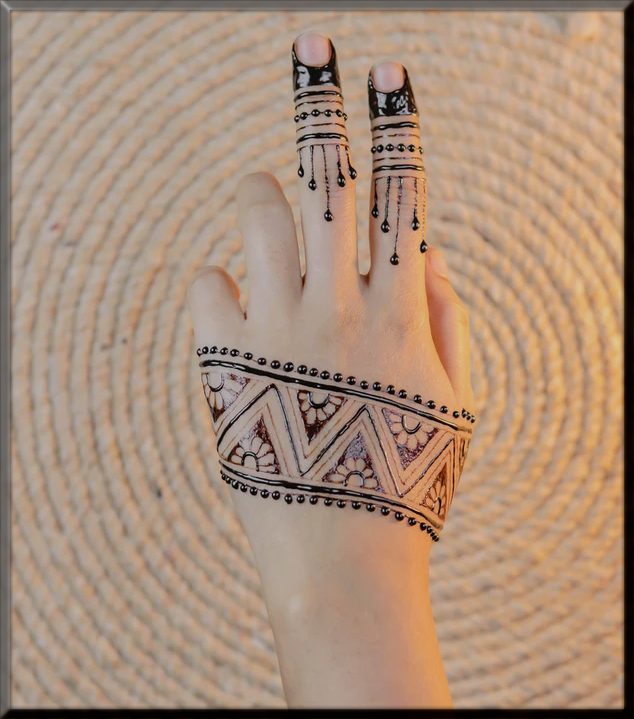 Latest Eid Mehndi Designs

One of the stunning Eid mehndi styles for teenagers and kids. In this design, the moon drew on the wrist band which is furnished by heavy motifs. While the stars and dots cover the other hand. This is a delightful and pleasing design for making your hands cute and lovely.
Thick Floral Motifs Styles
Many novices start their work with the fingers. They do a lot of practices on the finger henna patterns then move to the next level. In this henna design, the fingers are fully covered by the motifs, which give a fascinating look to the hands. This following design is the combinations of Indian, Arabic and Bridal mehndi design.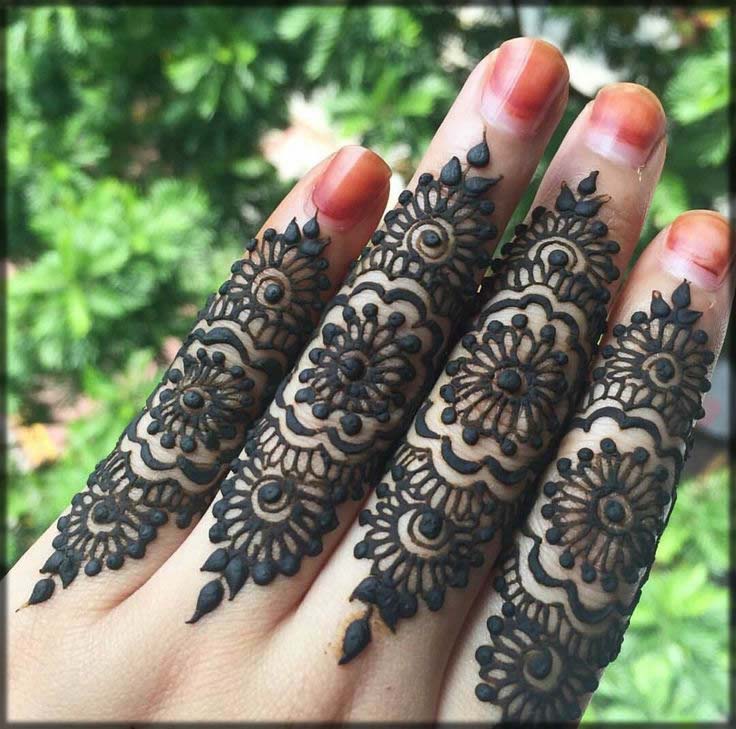 Dreamy Simple And Easy Bail
This captivating mehndi design is useful for teenagers for any occasion. It has a beautiful rose flower embellished with the jaali design. Apply this latest design on your hands for beautifying them.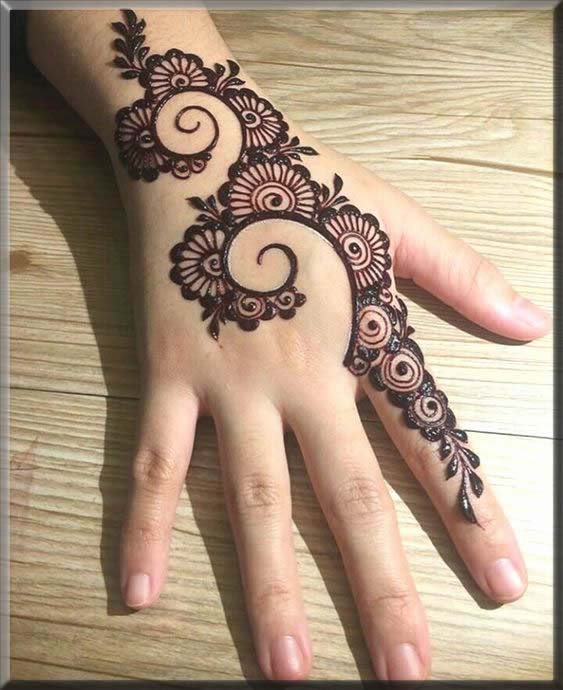 Snazzy Henna Designs For Beginners
It is a bold and trendy design, in which the simple rose flowers are drawn on the top of the wrist. Make a dotted chain from index to pinky finger to complete the look. Match the following henna design with the bold nail paint colour and prettify your hands.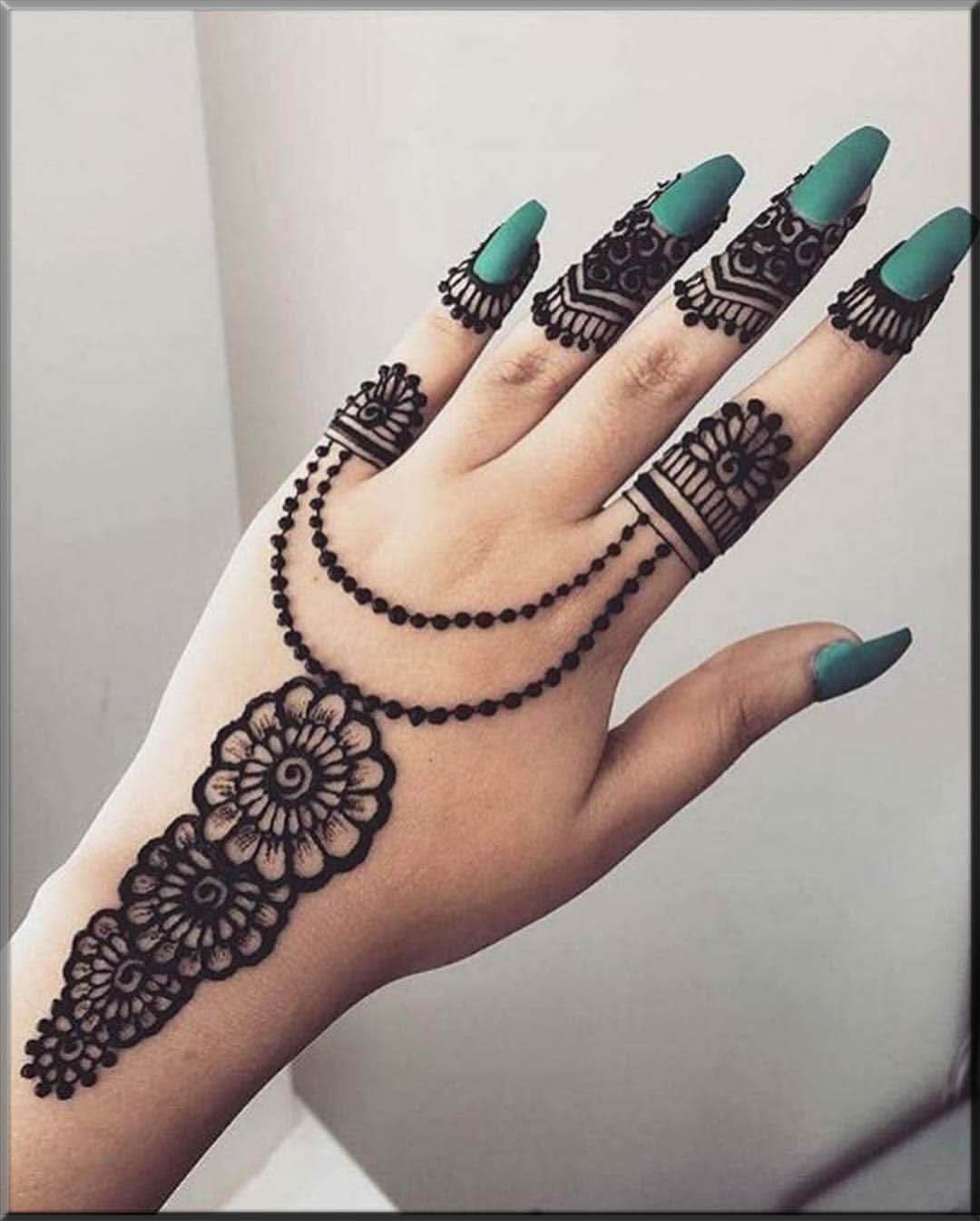 Sometimes girls don't want to go for full-hand mehndi; they only want to draw lightweight mehndi that looks gleam and modern too. It is a minimalistic and cute motif design and is very effortless for the tyro to draw. Take a look at the Mehndi collection below, which is undoubtedly helpful for the trainee. These designs are very effortless and unique. Hope you can quickly learn quickly and make adorable and dreamy designs for any occasion. Good luck!
Mehndi has an extraordinary place in every girl's heart because of its simplicity and unique nature. Every girl wants to furnish her hands with the latest henna patterns so that their hands look captivating. This article has alluring and easy mehndi designs for beginners which a non-specialist person can also make!