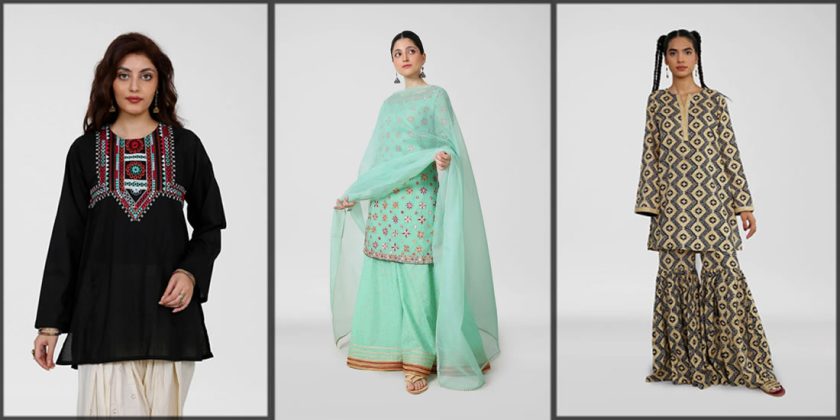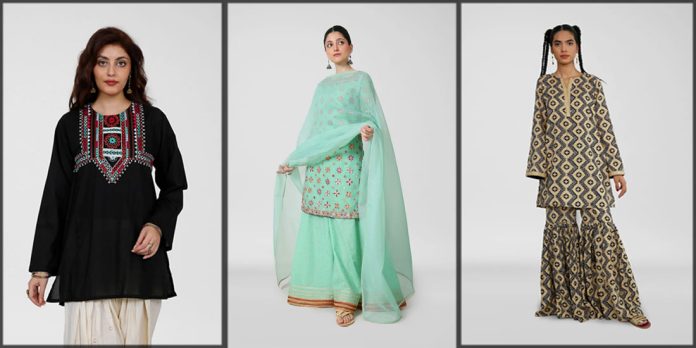 You can never stay confident and adorable until you acknowledge what you wear. Therefore, a snazzy outfit is required to add a little glam to your personality and outlook. Generation summer collection presents you with studded and glamorous spring outfits to own this season.
The summer season in Pakistan is the most extended period of the year, and women love to wear lawn dresses because they are a necessity of the season. It is time for beautiful yet moderate lawn dresses because the spring-summer season is here. In its latest collection, you will get various styles of lawn dresses. These dresses are available in the official and web stores now.
The newest summer collection by Generation contains impressive ready-to-wear attires with unique patterns at reasonable prices. Explore the broad scope of lawn dresses that matches your summer vibe. Generation is the most popular brand among women because of its ensured quality. One of the best things about the brand is that it delivers pretty patterns in every single dress. Further, they also provide an online facility, and you can get your ideal dress on your doorstep if you don't have enough time to visit the store.
Generation Spring Summer Collection for Women (New Arrivals)

As always, Generation's latest summer collection is just awesome. They set up breathtaking dresses for everybody with the perfect structures. The brand uses floral and traditional themes to make its summer collection more wearable. The bright and striking prints of its lawn dresses will surely normalize your look by making it more perfect and classy. You can also get a nicely embroidered dress for your formal gathering. This year Generation offers the following styles of outfits for women and young ladies:
| | |
| --- | --- |
| 1. Printed Tops Collection | 4. Digital Printed 2PC Dresses |
| 2. Summer Kurtas Collection | 5. 2PC Embroidered Suits |
| 3. Digitally Printed Lawn Frocks | 6. Summer Bottoms Collection |
Printed Stitched Summer Collection Catalogue by Generation

If you need to refresh your closet for summer, visit the Generation summer collection that will doubtlessly accommodate you to pick the correct dress as per the event. From easygoing wear to formal wear, they have everything for everyone in its pret catalog.
Printed attires are very much preferred by ladies for casaul wear. Therefore, Generation presents more than 50 printed attires in its latest collection. In its printed catalog, you will get classy printed frocks, kurtas, and tops that are beautifully furnished with traditional floral designs, dotted prints, and geometric patterns. For more printed attires, explore the Taana Baana printed summer dresses. 
Short Tops Collection for Teens



Teen girls love to wear modern-style tops with jeans and leggings. Generation is most likely the best brand that dispatches summer collections every season with the best articles of clothing at reasonable prices. Their seasonal variety contains the comfiest and elegant, easygoing dresses for girls. You can see below the most wearable and classy summer wear tops. Further, visit the Limelight summer tops for more variety.

Ready to Wear Summer Kurta Collection
Kurta is the primary intention of a particular woman. It is considered the comfiest material structure. In summer wear clothing varieties, shalwar kameez has changed its patterns so often that short shirts or long shirts were both in fashion, yet the customary look of summer wear kameez/kurta and shalwars are evergreen trends. 
Look down to explore the summer lawn kurtas of Generation. It's up to you whether you need to wear Patiyala shalwar kameez suits or simple kameez with cigarette pants. Various alternatives have been determined for all women. So, pick any kurta according to your liking and preference. You can match these fantastic shirts with Breakout summer bottoms. 
Digitally Printed Stitched Lawn Frocks
The lawn is a suitable and comfortable fabric that will refresh your look for summer. The majority of teenagers love to wear frocks at all gatherings and weddings. Examine the accompanying lawn printed long frocks in the below images. The pullover of these gowns is an advanced botanical print that is coupled with the bright-hued lawn. Visit the Rang Ja summer lawn for more such dresses.
These dresses can be combined with gharara pants and churidar tight pajamas. You can wear these assembled types of printed frocks during the sizzling days of summer. Additionally, check out the Charizma summer frocks collection that contains the most elegant frocks and shirts for women. 
2- Printed and Embroidered Summer Suits

You will get the most fabulous dresses with charming and eye-catching designs in the stitched collection of Generation. The following embroidered and printed two-piece stitched suits definitely improve your character by making it more beautiful. These designs will provide you the noble look as Khaadi summer lawn dresses do!
Digital Printed 2PC Dresses by Generation

Here you can see beautiful lawn printed two-piece dresses by Generation. These shirts are wholly printed from the front and back including sleeves. The back of these shirts has floral and artistic designs. The neck area in beautiful colors provides a new vibe to these dresses.
You can wear these printed two-piece suits at any formal and informal gatherings or events for looking lively and striking. They used pure cotton and lawn in making their pretty summer dresses. Further, you can combine these shirts with the chiffon, lawn, jacquard, swiss lawn, and viscose dupatta as you like. Get some more summer suits from the Chinyere summer collection.
Beautiful 2PC Embroidered Suits

The two-piece stitched collection by Generation also contains nicely decorated embroidered suits with plain pants. Have a look below to review the embroidered dresses of Generation. You can pair these suits with the jacquard dupatta for adding more grace to your formal look. Jacquard is considered the perfect fabric for formal parties. Hence, you can pair these lawn dresses with the jacquard dupatta for a  breathtaking look. Plus, wear the high heel shoes and hold the classy purse to inspire the world with your stunning style.
Three Piece Summer Lawn Suits
This season, Generation bestows the stunning variety of three-piece attires in the most unique and trendy patterns and themes. All these dresses are made with voil (lawn) that is suitable for summer. Plus, they used all bright and dark shades to make this catalog extra awesome.
The following attires are quite simple yet elegant. These dresses are perfect for day-to-day wear. You can also carry these attires formally by combining them with decent adornments and nude makeup.
3- Stitched Summer Bottoms Collection for Girls

Bottoms are the most important part of your outfit. If you are going to wear the top or short shirt, you need a tasteful and solid base color to coordinate with it. Here you will get a stunning variety of net skirts, embroidered Capri, plain Capri, and traditional shalwars. Their costs are likewise referenced for your ease.

You can match these bottoms with tops, short shirts, short gowns, and even with a long shirt as you like. Join it with the square heels or khussa shoes to make the entirety of your energetic look at any gathering or occasion. Check out the BeechTree summer collection containing the most ravishing and stunning summer bottoms with the best styles.
The way you dress is the representation of your personality and fashion sense. Hence, always pick the classy outfit for demonstrating your summer vibe. The Generation has wide assortments of ready-to-wear dresses for women of all ages. They use high-quality fabric to fulfill the client's requirements and needs by making comfy and stunning attires. Take a look at the above catalog to check the latest Generation summer collection along with prices. Have a happy and comfy summer. 🙂