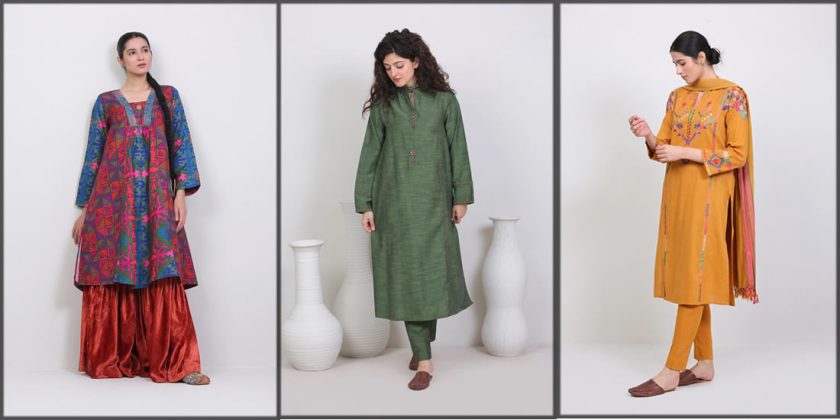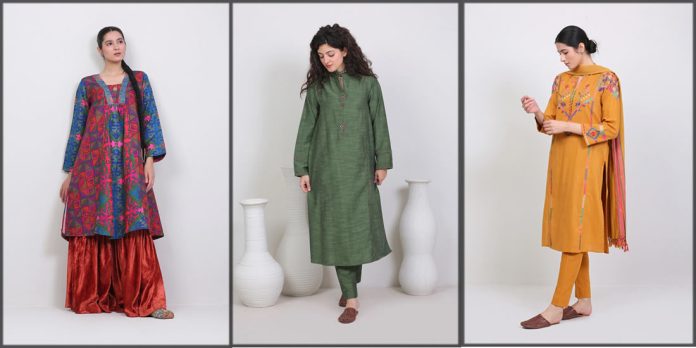 Nowadays, everyone prefers branded clothes, because branded clothes are more graceful than local ones. All notable Pakistani brands use a soft and comfy texture for making their elegant seasonal attires. Generation also tries its best to present the most alluring clothes for its customers. Let's explore the Generation winter collection that offers striking attires for women of all ages.
Every day new styles are coming with unique designs. Therefore, Generation always takes fashion trends in its mind while preparing its seasonal clothes. Thus, you will get the khaddar, cotton, and karandi textured clothes in its winter collection.
I hope that you will enjoy the generation winter collection. The ravishing designs and classical prints of these attires will enhance the charm and beauty of the winter. So, hurry up and choose the best one for yourself. If you don't have time to visit the store then don't worry. Like other notable brands, it also offers an online facility for your ease.
About the Brand
Saad and Nosheen Rahman established their clothing brand in 1983. Their innovative and creative designs make this brand the most beloved brand of ladies. It offers all types of clothes to satisfy its clients. Hence it's the primary reason for its popularity. Today it is becoming the leading brand of Pakistan, and it has many outlets in all major cities of Pakistan.
Stylesnic presents a wide variety of warm and beautiful dresses in its winter catalog. You can explore all the famous clothing brands on our site with prices mentioned for your ease.
Generation Stitched/Ready-to-Wear Winter Dresses 
Generation is the most famous Pakistani brand that offers pret dresses for women of all ages. The Generation winter collection has recently been launched with the most fantastic designs and patterns. I acknowledge many ladies are excited to see the latest collection by Generation. So relax, explore this blog, and get the newest fall collection by Generation.
As Generation always provides the most striking attires in the most splendid shades. This season has also brought the most impressive designs and styles. Therefore, women can make all of their looks attractive and fashionable. So, without wasting time, let's get started!! 
Further, explore the stunning winter collection of other notable brands of Pakistan.
1- Printed Generation Winter Collection for Girls



The printed attires help to prettify your look. In the Generation's printed attires, you get the most impressive and splendid attires in the most striking tones. These stunning printed portfolios consist of 2PC or Kurta designs.
All these printed attires are prepared with linen, khaddar, and cotton texture, which you can wear at home for a comfy and casual look. Grab any outfit from the Generation store according to your need and choice and make your look extra smart and splendid. Also, the Nishat Linen winter collection is unmatchable in its classy prints and designs.
2- Hand-Embellished Winter Kurta Collection
You get a wide variety of hand-embellished kurtas in the latest winter collection of the Generation. These kurtas are nicely embellished in the most striking designs. All these lovely attires help to make all of your looks jazzier and more fascinating. These hand-embellished dresses are so much appealing and pretty that indeed add more charm and grace to your look. Explore the beautiful and embellished dress portfolio below that makes any event more memorable. Further, look at the Taana Baana winter collection, which is also awe-inspiring with elegant attires.
Moreover, you can wear these kurtas at any casual gathering to get a striking look. For more Kurti variety, visit the Junaid Jamshed Kurti collection, which has the most impressive and lovely Kurtis for teens to look more beautiful.
3- Winter Khaddar Kurta Collection for Teens
Teenagers always want updated and stylish clothes. Therefore, Generation makes a separate portion of the teen collection. So, they can quickly grab their clothes from the store or online web. Look at the following classy teen collection that has the chicest kurtas in khaddar texture. You can pair your khaddar shirt with palazzo, tulip pants, jeans, and trousers as you like. Further, also pair your khaddar shirt with the gharara for a traditional look.
Fashion Tips: Suppose you are a jewelry lover and like to wear jewelry. At that point, plain attires are the best to wear. You can wear your jewelry like pendants and earrings for a majestic and lovely look along with plain and simple attire.
4- Stunning Two-Piece Winter Collection
A generation has always been the most loving brand of teenagers. Because it offers the most striking and stylish attires for the teen in its seasonal collection, look at the most remarkable and elegant floral two-piece collection that makes your look extra smart. You can carry any below outfit at any of your formal and casual events to make you look gorgeous and elegant. All you require is combining your suit with classical gemstones and appealing makeup to get the perfect look. 
5- Latest Three-Piece Winter Attires by Generation
To increase your beauty at your formal event, wear any below three-piece outfit. All you need is to pair your modest outfit with minimal makeup, a classy hair bun, and jhumkas for a more striking look. To complete your traditional winter look, take the embroidered shawl with these outfits if you like. Sitara Studio's winter collection has also crafted vibrant and classy winter dresses for women. 
6- Generation Traditional Collection for Girls
The long frock or shirt trend is back this year. Are you looking for the most charming and elegant dress to get the traditional look? Then try these long-length dresses that also keep you warm during the cold days of winter because they are prepared with khaddar and viscose fabric, the comfiest and most friendly materials. Chinyere winter collection also displays a wide variety of clothes for both casual and formal wear.
These long-length dresses are paired with gharara and sharara, which help you get the traditional look. So, are you ready to make your look legendary by wearing the traditional dress from the following plated and Anarkali dresses?
Pro Tip: Additionally, pair these long frocks or dresses with warm boots for a more striking look.
7-  Embroidered Formal Generation Winter Collection
You can get yourself a glammy appearance by wearing the chicest embroidered dress at get-togethers or events. But, are you finding the perfect and classy embroidered outfit that is nicely furnished? Do you want to catch the attention of others? Then, check out the following beautiful embroidered dresses that will make your event memorable and jazzier. These fantastic dresses are adorned with sequins and thread artwork that indeed give you a magnificent and sassy look at any seasonal event. The classic embroidered attires by Zara Shahjahan have also gained a broad appreciation from its customers.
Pro Tip: Skip the choker and only wear the long hoops with these formal attires to complete your appealing look. Tie your hair with a classy hairstyle or keep it open by straightening it and make all of your breathtaking and captivating looks. Plus, apply the brownish makeup with the red matte lipstick for the absolute look.
A classy outfit is always enhancing the beauty of the ladies. Thus, take a look at this article and pick a unique outfit for you. I hope you will love all the designs and styles. These dresses are made with pure khaddar, karandi, linen, and viscose textures that indeed append more elegance to your flash. Moreover, the prices of all the dresses are also mentioned for your ease.