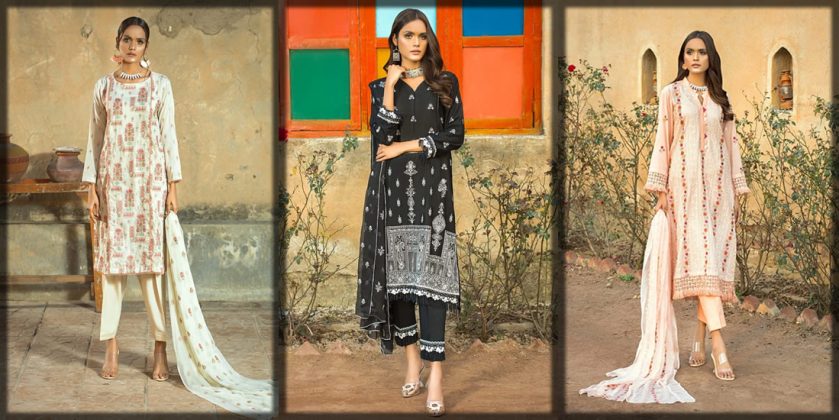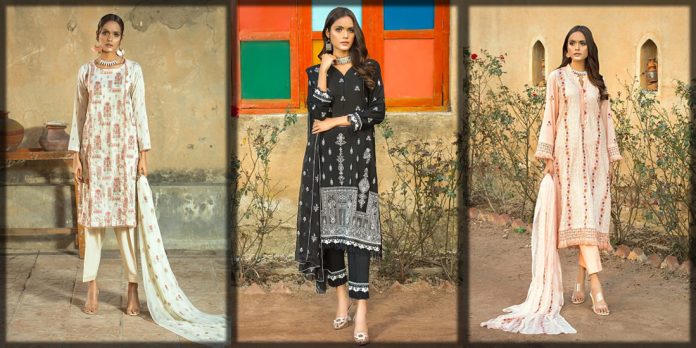 A little ethnicity in style can always make you look different among the public. Especially, women love to stay classy. Therefore, they opt for artistic outfits to add glam to their personality. I hope that the Taana Baana summer collection will bring you all the essential intricate designs for your summer look.
In the world of fashion and trends, everyone desires to wear a modest dress. Meanwhile, fashion designers try to make something unique each time to engage their customers. The changing season implies wearing easy-going and a little decorative lawn dresses. Undoubtedly, every brand has launched its collection with delightful colors and designs.
Are you looking for a classic embroidered dress? Do you want to bring shades of ethnicity to your look? If so, then you are in the correct place. The following blog is a complete portfolio of intricate lawn embroidered dresses. Indeed, the engaging color palettes and beautiful contrasts will propel you to buy the dresses for summer.
Latest Taana Baana Summer Unstitched Collection for Women

The cold season with the bitter winds has gone with the arrival of summer. Undoubtedly, it is the season to wander and make long-lasting memories. People love to enjoy happy times with sunshine at the beach with family and friends. Indeed, such quality times will bring lifetime memories. One can double the charm with a selective outfit for summer.
With the sunshine and massive burst of leaves on the trees, fill your wardrobe with delightful summer colors. Just like things grow fast with time, women's desires always grow more towards clothing. Therefore, we are bringing you a versatile assortment of summer dresses below. The vibrant and eye-catching hues will definitely turn heads on you.
Summer Lawn Unstitched 3-Piece Dresses Catalogue

Let's begin the journey of summer with blissful colors. Enjoy the intricate patterns below that are depicting the rich ethnicity and artisan. Moreover, the premium quality fabric will never make you regret your choice.
Instead, you can stay confident if you wear an artistic dress. Let's explore the fabulously fashioned and immaculately finished dresses below with delicate embroidery. Indeed, you will love yourself if you wear any of the dresses below by Taana Baana.
Zinc Blue Embroidered Lawn Dress
A little addition of zinc to any shade brings glitter brilliance at the pro level. Here is such an amazing demonstration for you below. Taana Baana summer collection showcases a mesmerizing zinc blue embroidered lawn suit with essential white color in contrast. Orient Textiles summer collection is offering likewise embroidered dresses.
Take a look at the following enchanting image gallery to discover the zinc blue attire. The front of the shirt is fully embroidered, while the back is plain and printed. Further, it is complemented with a crinkle chiffon embroidered dupatta for a completely fantastic look.
Contrasting Grey and Purple Lawn Suit

Never feel grumpy and snarky in summer. Instead, feel joyous by embracing the rays of the sun with a classic outfit. Many people believe that magical things happen in the months of summer. This is because it's the season to create an illusion in your style with fantastic colors. Undoubtedly, the blissful season propels you to try various shades in summer. There is a great versatility among the dresses of the Manara summer collection for women too.
The sunshine is like a little powdered gold over the verdant hillside. Meanwhile, the world is smelling of flowers. What does it all convey to you? Don't you think that summer has arrived and you need a classy dress? Well, do not overthink and waste your energy as we have a tasteful design for you. Get yourself a dramatic grey embroidered dress below. The lawn shirt is fully embroidered and complemented with plain basic trousers. However, the contrasting purple crinkle chiffon embroidered dupatta is completing the formal vibe.
Traditional Balochi Style Dresses
Winters can never make you comfortable wearing any kind of clothes. Instead, your priority remains to wear warm clothes to obscure yourself from the cold. Therefore, many people think that summer is an exquisite redemption and a slam-bang return to joy after the dry winter. Undoubtedly, you can wear versatile clothing designs in summer with lovely prints and magical styles. Get flaunting dresses from the recent Bareeze summer collection for your blissful season.
Do you want to revive your cultural heritage of Balochistan? If so, then reveal your summer look with the magnificent Balochi-style dresses below. Below we have a fully embroidered shirt with embroidered sleeves and plain trousers. The two jacquard dresses are decorated in the Balochi style. Further, they are complemented with a lawn striped dupatta for the completion of a contemporary look.
Classy Off-White Dresses for Summer
Summer isn't about wearing vibrant colors all the time. Instead, a light color shows much dignity and grace if you wear it correctly. Many women feel the privilege to buy a white and off-white dress. Therefore, the Taana Baana summer collection is offering you exquisite and delicately crafted dresses below. However, your can opt for another style too. For instance, check out the recent Asim Jofa lawn collection and get tasteful dresses.
It may not be easy for everyone to carry an off-white dress. Some women have dirt issues, while some do not like dull shades. Additionally, the teens feel that wearing a white or an off-white shade isn't appropriate for them. Instead, they shall go for vibrant hues. Well, below is an immensely decorated nude color collection for you. Both the dresses are beautifully embroidered and complemented with a fantastic Arkandi dupatta. You can see similar dress designs in the latest Rang Rasiya summer collection too.
Floral Embroidered Taana Baana Summer Collection
Summer look is incomplete without a floral printed and embroidered dress. Luckily, almost every clothing brand has a special assortment of floral designs. Undoubtedly, you can never make your looks much beautiful without wearing a magnificent floral printed dress. The artistic patterns and aesthetic sense of the designers collectively make a tasteful dress. You can explore Mushq luxury summer collection to check a huge variety of floral printed dresses.
Get enchanting dresses from Taana Baana summer collection below. The apparel collection is a mix of amazing and versatile clothing designs. Plus, the following portfolio beautifully demonstrates the truly unique pieces of art. Undoubtedly, you will feel much pleasure and pride if you wear any of the following dress correctly. For more embroidered dresses, check out the latest Ittehad Textiles summer collection.
Sindhi Ajrak Style Dress for Women
Make your summer more effervescent with the dramatic ajrak style dress below. Ajrak reveals the culture of Sindh; therefore, it is highly preferred by the Sindhi women. Undoubtedly, a perfect summer is when you shine with the sun too. This couldn't be done without wearing a unique outfit that truly adds glam to your personality. So, do you want to shine with the sun? If so, then check out the following mesmerizing Sindhi ajrak style dress for yourself.
Nothing can beat the ethnicity of a traditional dress. Always find some time to discover your desired dress. The fully embroidered black and maroon shirt truly revives the culture of Sindh. However, it is paired with an embroidered crinkle chiffon dupatta. You can elevate your ethnic look by wearing a contrasting khussa. Plus, get more similar designs from Gul Ahmed summer collection.
Chikan Kari Taana Baana Summer Collection



You might have seen a variety of fabrics for summer. Every brand tries to bring comfortable textures for the summer season. Plus, modern weaving techniques craft useful materials to make clothes. Chikan Kari is one of the finest and delicate fabrics that is artfully embroidered. Plus, the hand embroidery makes the outfit much neat and tidy to wear at any formal event. You can explore the Warda summer collection for Chikan Kari dresses.
The pastel shades look magnificent in summers. Additionally, the blended mix of charming hues looks flattering when it is the Chikan Kari you are wearing. Head over to Taana Baana's nearest retail store or book your favorite dresses online. Below is a beautiful demonstration of the incredible hand-embroidered Chikan Kari dresses. Please take a while to have a glance at the special summer assortment here.
Taana Baana summer collection is a mixture of extravagant summer dresses. The beautifully crafted dresses are engaging enough to bring you the ultimate glam. Plus, the premium quality fabric is fabulously fashioned with proper finishing and style. Indeed, you will appreciate the pleasant colors and charming contrasts. Have a blissful summer with lots of laughter and joy. Please give us your feedback after having your favorite dress.