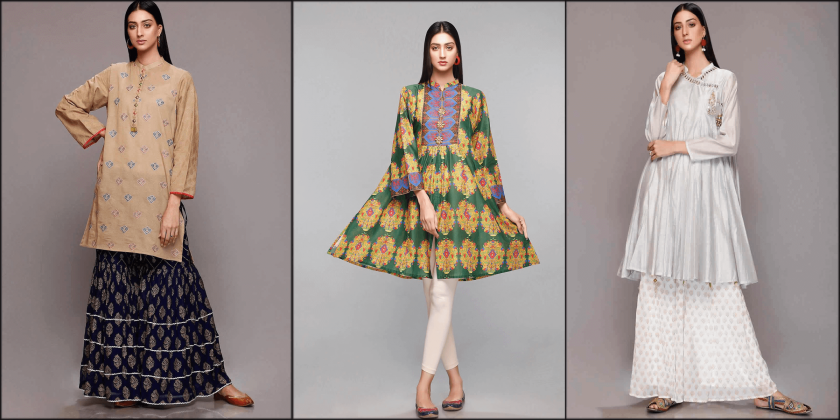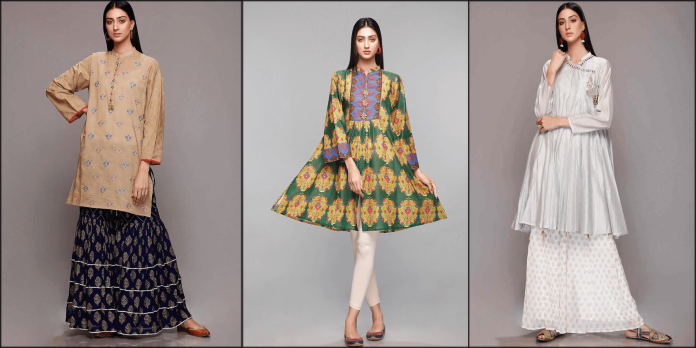 Rang Ja is the leading brand that plays with colors, hence the name. Women consistently prefer wearing Rang Ja because the dresses are lively yet modest. In the fashion industry, Rang Ja's is steadily rising and making its place among top brands. Honestly, you can say this is the leading brand that has a uniqueness with a broad range of colors and varieties. Now, let's talk about Rang Ja summer collection for this summer season.
In Rang Ja Summer Collection, shirts, Kurtis, two-piece suits, and three-piece suits are available at very reasonable prices in the outlets and online store of the brand. The Rang Ja summer collection is very versatile and has diversity in its clothes, this is the specialty of the brand.
Indeed, the dresses are reasonably expensive, and you can likewise get a few perfect outfits from the same place before any occasion. As you are probably aware, this top brand has its forte of representing outfits to the clients. The brand is equivalent to any renowned top brand in the fashion industry. If you are searching for a broad scope of hues that feel perfect and necessarily provide satisfaction, then you are at the right place!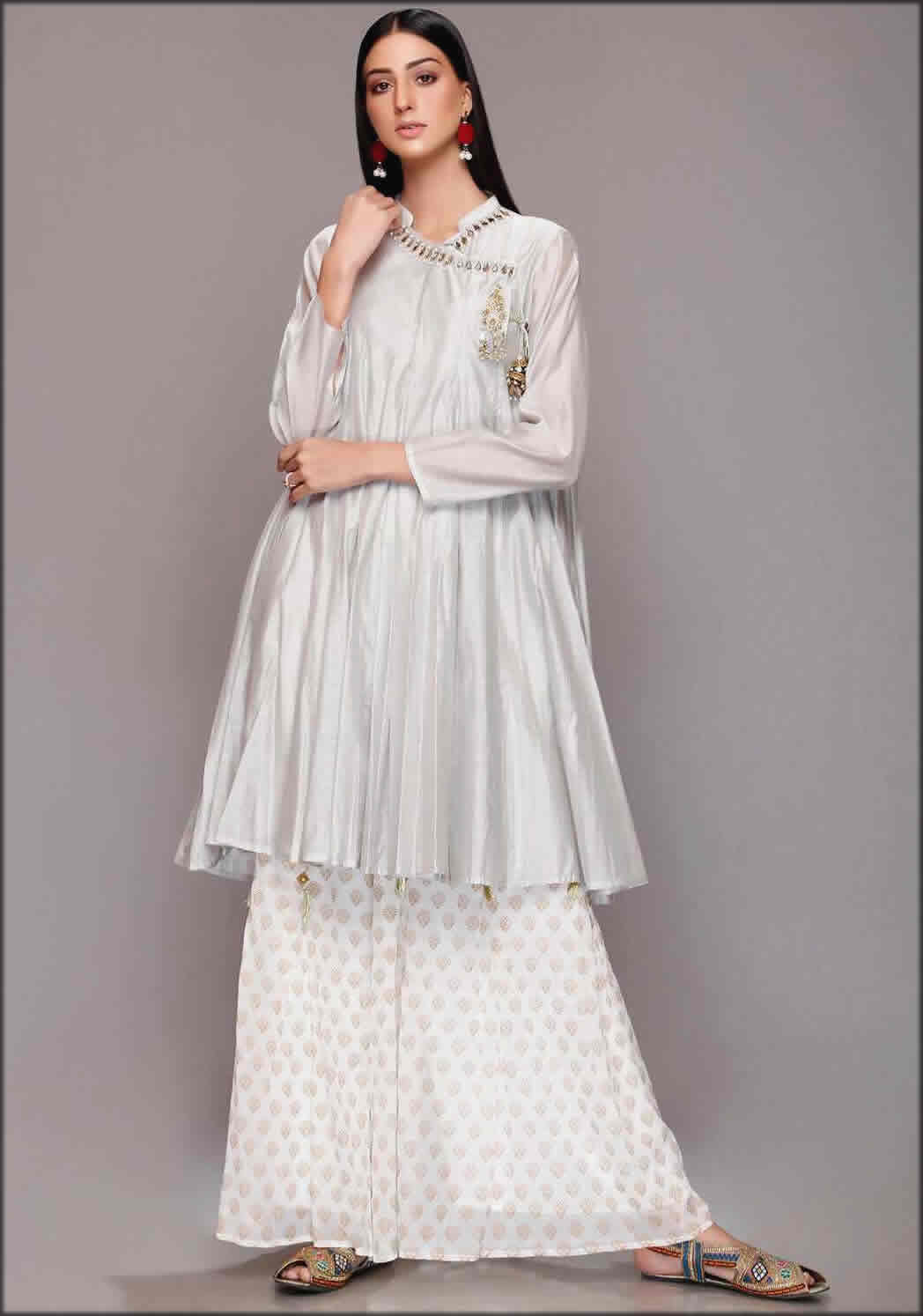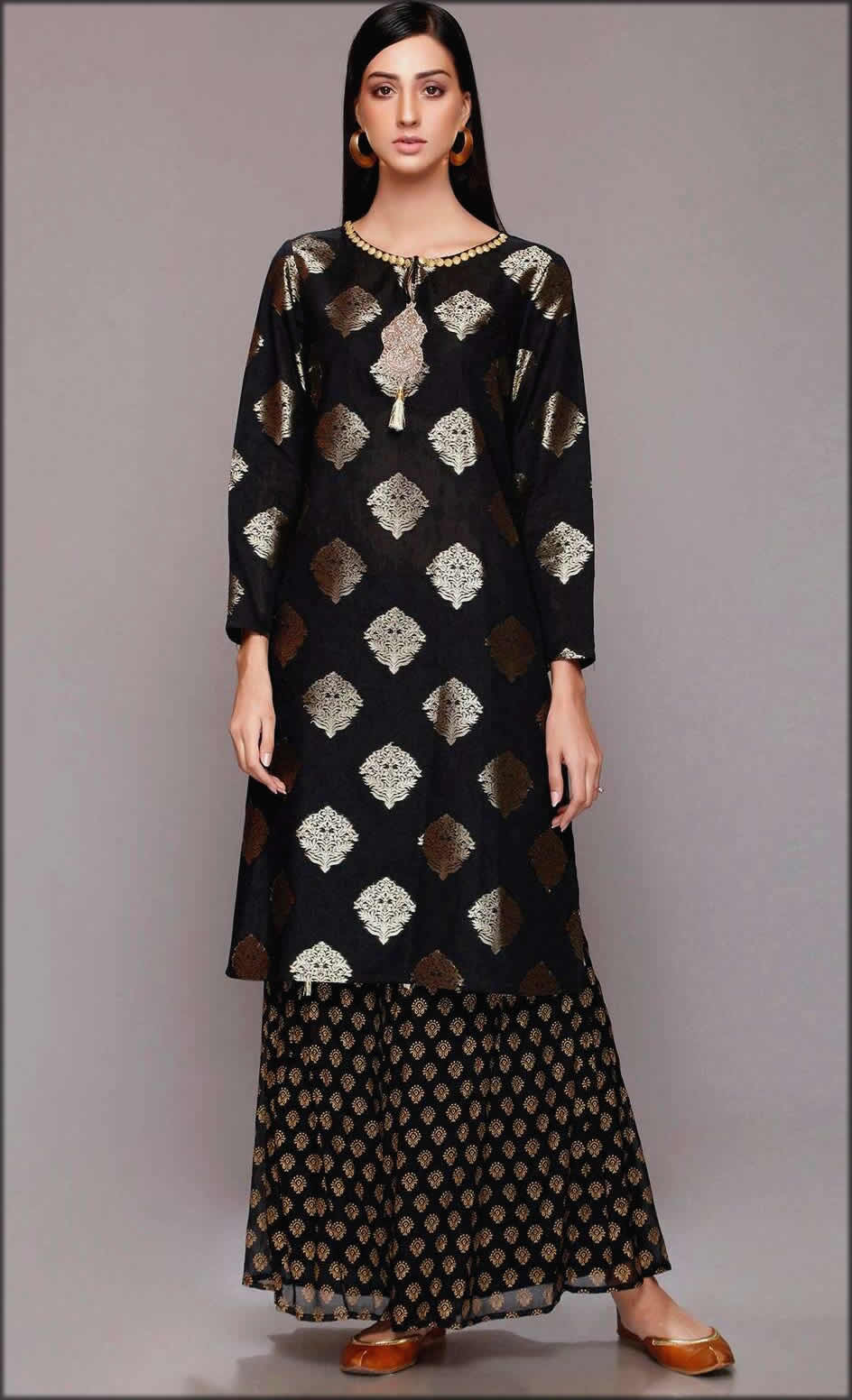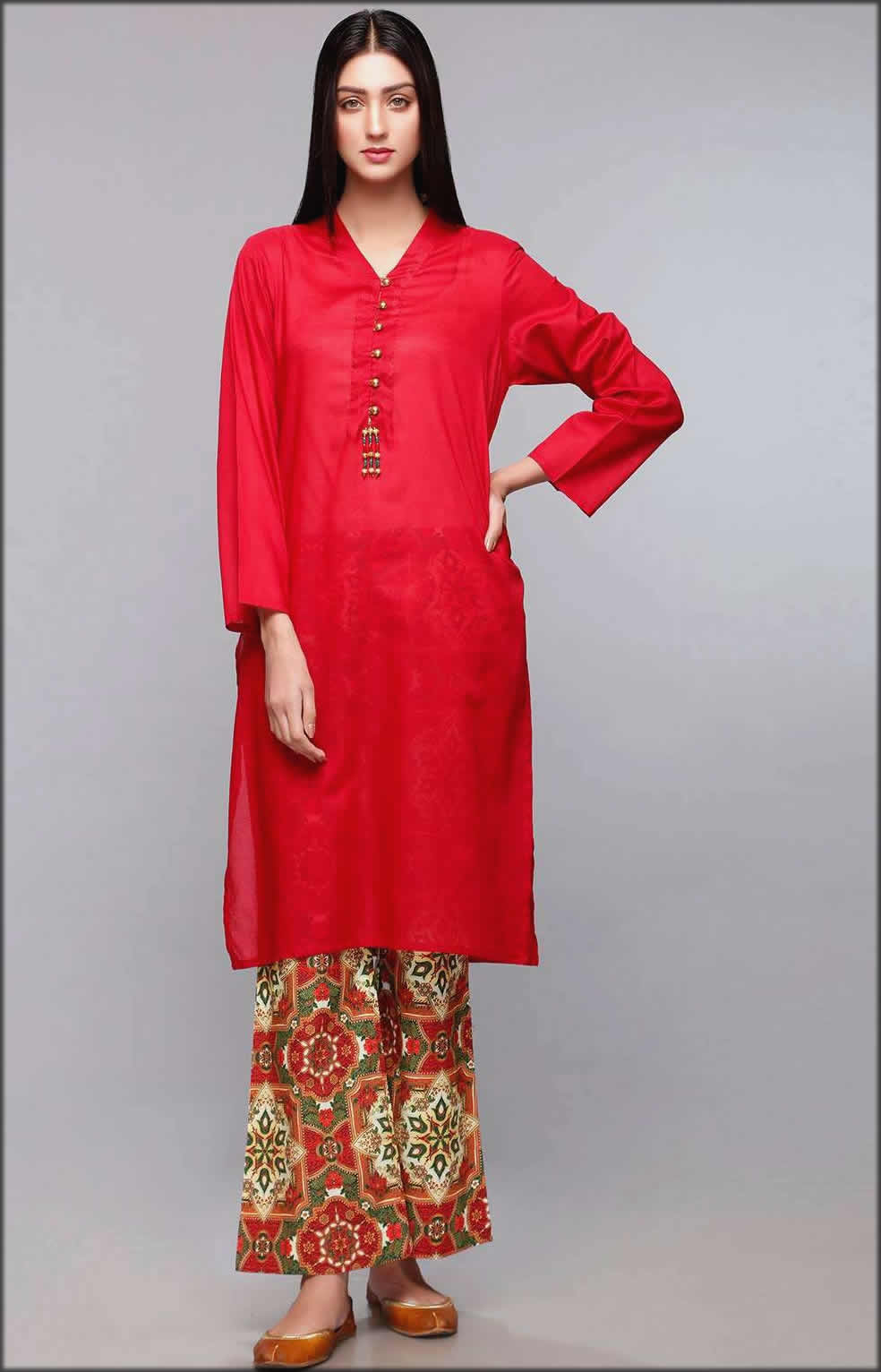 Latest Rang Ja Summer Collection Specialty 
The dresses available in the summer collection are in lawn and chiffon fabric made with hand-weaving artistry on the dresses. Rang Ja is a brand that offers you seasonal and traditional attire for parties, formal and casual wear. It is one of the most famous brands known due to its conventional themes and dresses. Interestingly, Rang Ja Summer Collection is exceptionally well-known these days with all the new varieties of outfits. Rang Ja brand has all the most recent dresses in the categories such as:
Print Remix Collection
Classic Collection
Unstitched Collection
Ready To Wear
Festival groups of dresses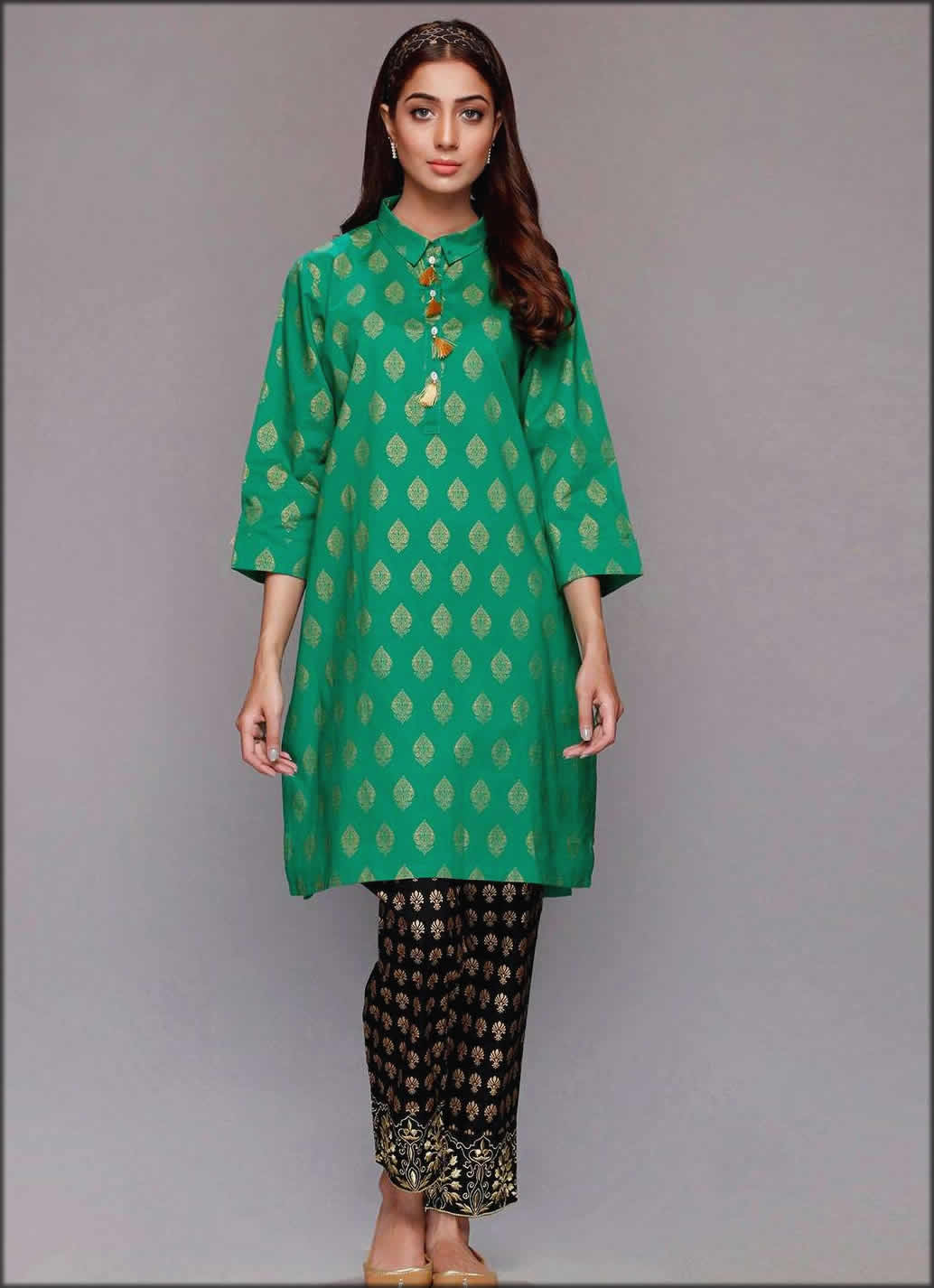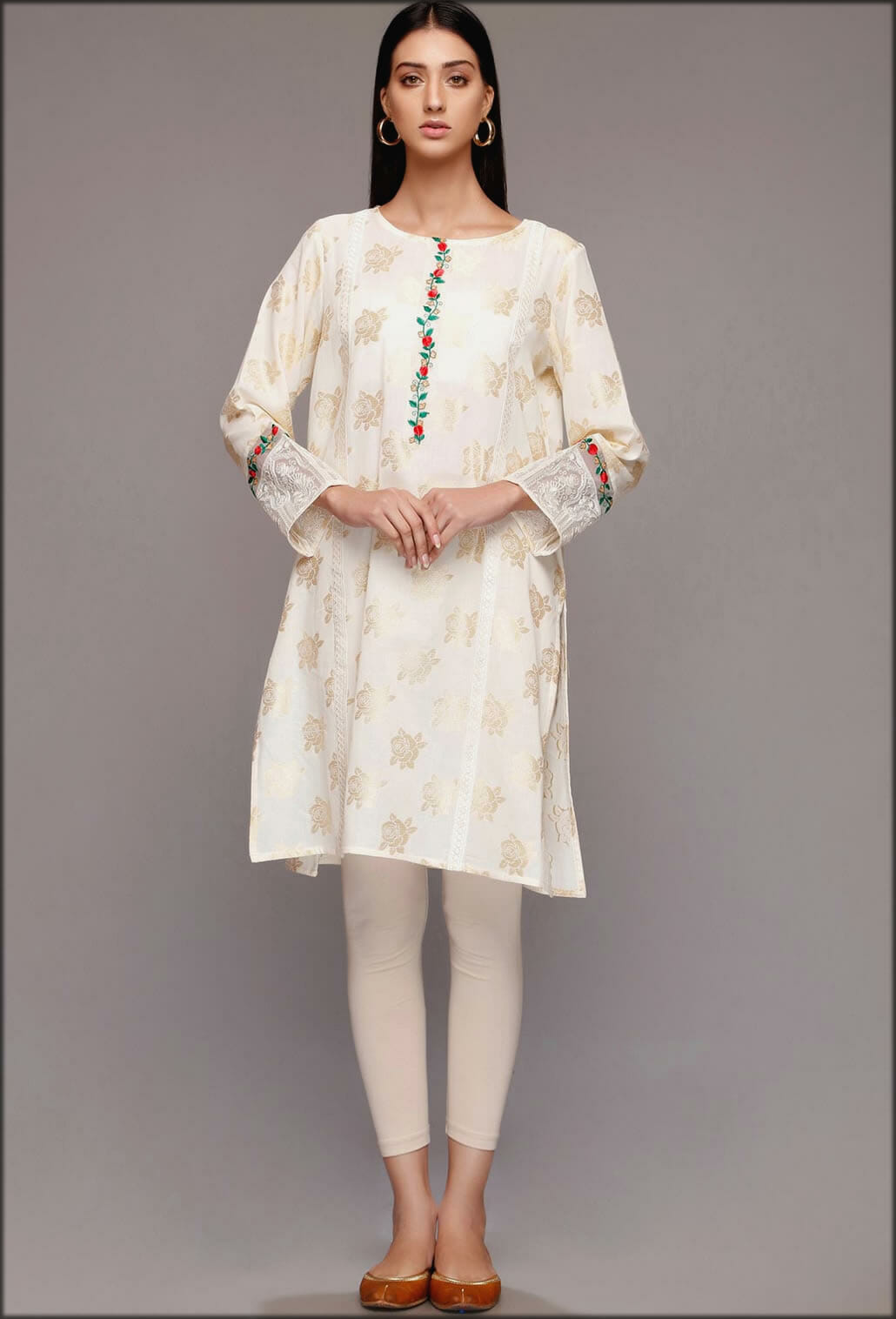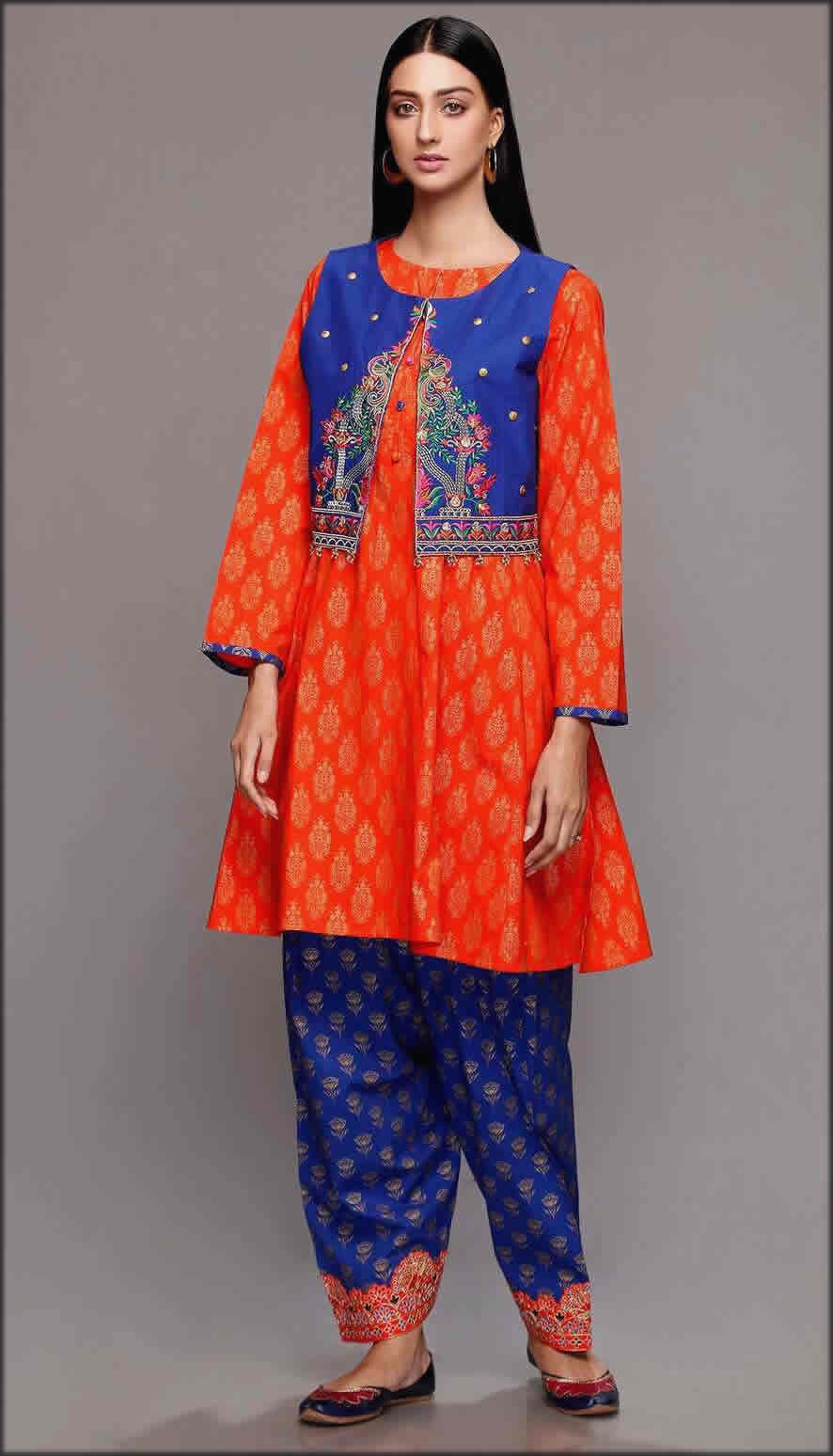 Funky Print Remix Outfits – Stitched Collection



Designs like print remix are attractive and eye-catching for festivals and traditional occasions. The print remix dresses collection by Rang Ja has delicate structures with outstanding detailing. One-piece shirt and two-piece suits are available in digitally printed fabric with multi-colored details. You can carry these multi-shaded dresses at summer festivals and other traditional festivals.
The various hues mixed to make these dresses ideal for all occasions. In print remix, you can see different kinds of variety and designs. Such as, in the below image, you can see a black solid color base is digitally printed with Chinese inspired designs.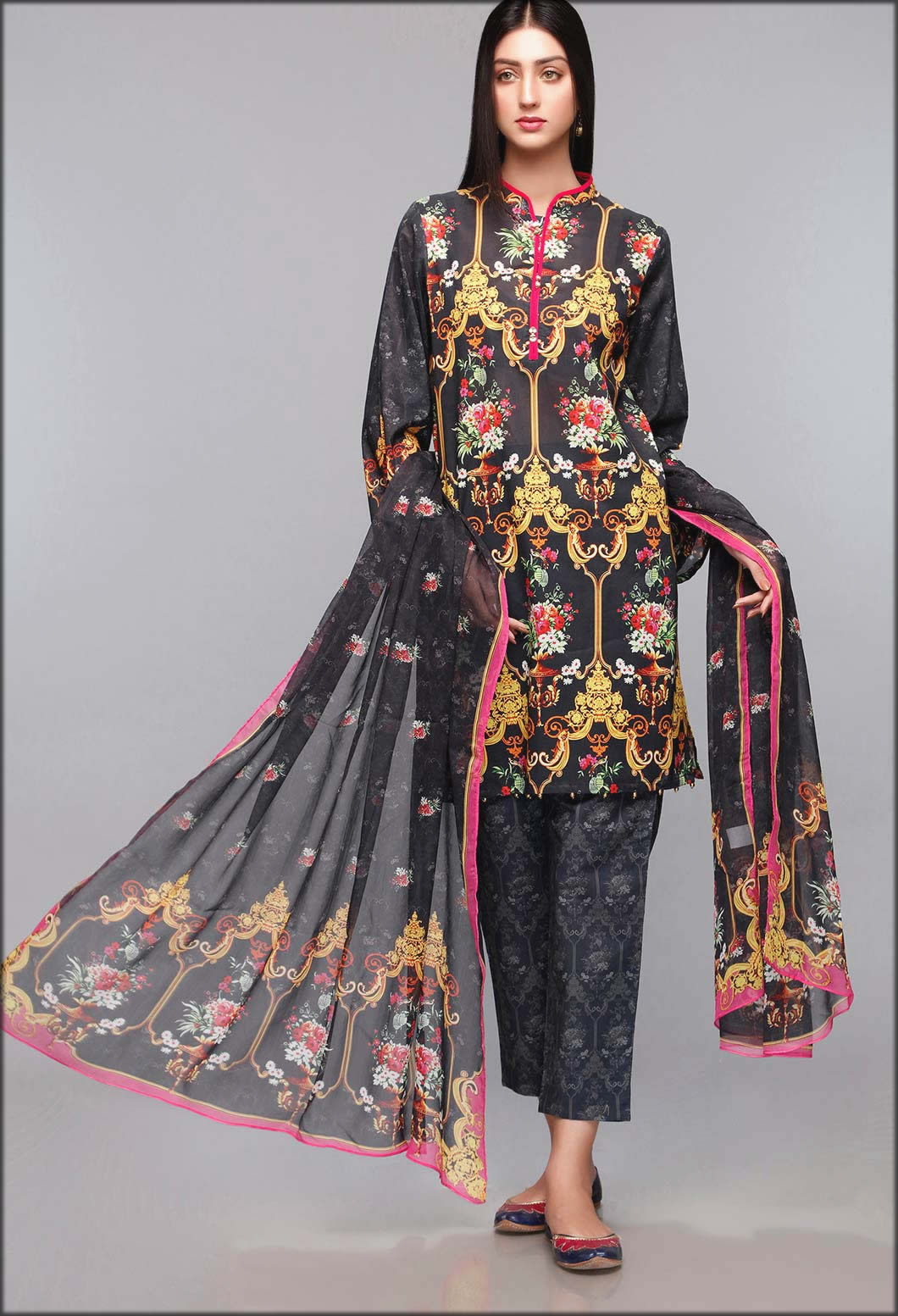 In the following image, beautiful white gharara is paired with a bright orange sherwani collar shirt. The silver buttons look very prominent on the bright orange shirt, and this little detailing alleviates the whole outfit. Also, this dress is a result of the eastern and western combination, paired together beautifully.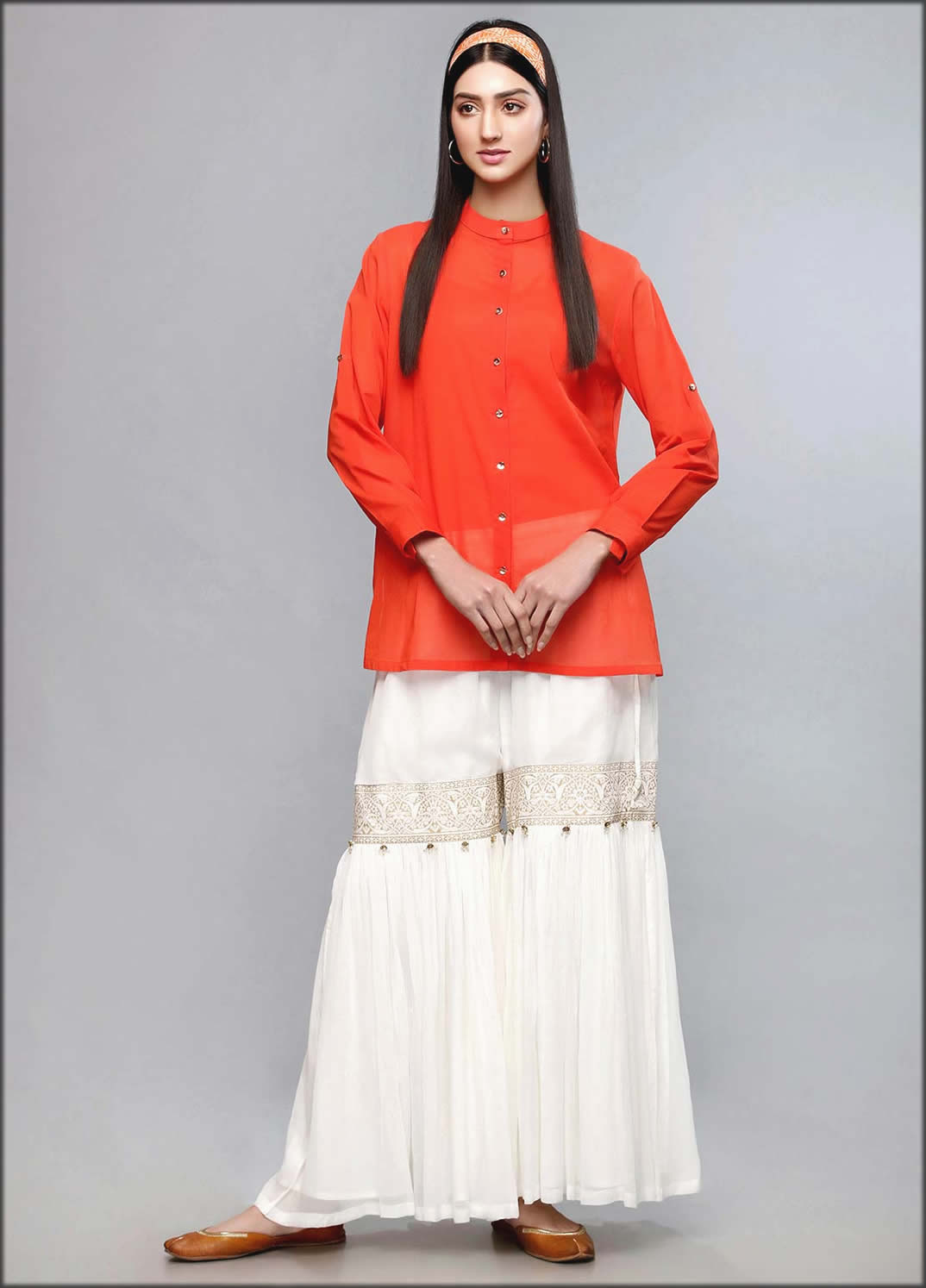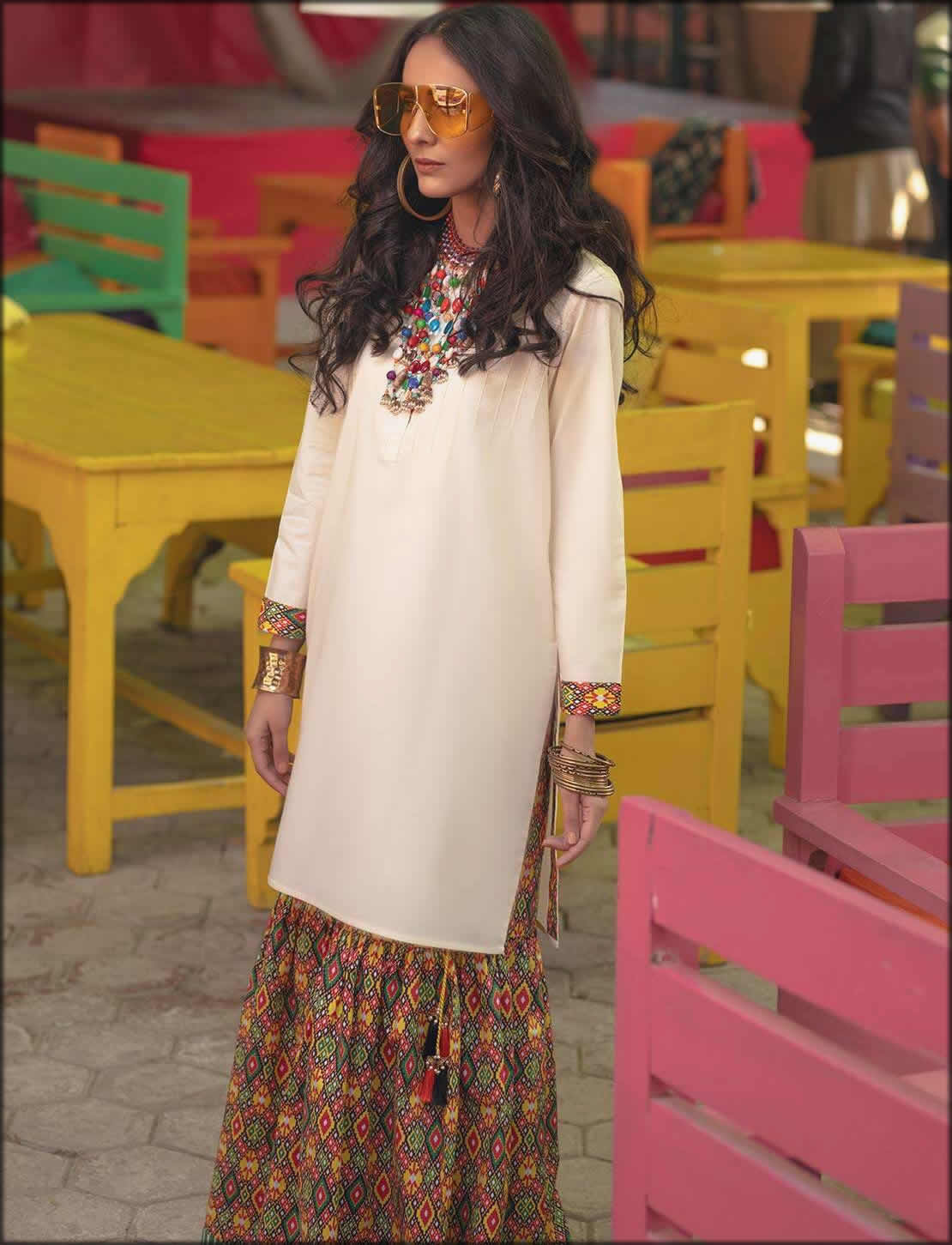 Print Remix Shirts For Girls
Rang Ja has launched printed and multi-colored shirts for the summer season. Women can wear stylish, funky, multi-colored shirts in short and long lengths. Moreover, you can prefer frock style dresses for your traditional festivals. The embroidered motifs and prints are close to the conventional fancy trunks. Funky and comfy suits provide satisfaction, especially in the summer season.
Also, the summer season is just around the corner, so you can make yourself look fresh with these funky suits. Make your season and festivals more enjoyable and comfy with the help of these shirts. You can pair the shirts and frocks with pants, tulip shalwar, or soft tights. Print remix shirts are mentioned here with their respective prices.
Print Remix Two-Piece Suits
The best thing about this brand is that they also launched two-piece printed dresses for girls. They know that some girls can not wear heavy dupattas in the hot season. Girls mostly prefer two-piece suits with lightweight dupattas. In summer collection, shirts are paired with pajama, trouser, multi-colored sharara, and gharara.
Moreover, this type of suits can be worn at festivals and semi-formal parties. Enjoy your college and university parties with theses soft, lightweight, and eye-catching dresses. Make your events more memorable with your favorite print remix shirts.
Print Remix Three-Piece Suits
The brand also has three-piece suits for this summer season. In the printed remix collection, we have attractive and funky outfits with soft chiffon dupattas. These dupattas are easy to carry due to its softness and lightweight. Also, make your personality more beautiful and impressive with these awesome outfits this season.
Rang Ja Unstitched Summer Collection



This top brand's unstitched dresses are fascinating and the best for all seasons. You can modify the suit according to your wish and choice. Moreover, unstitched dresses will surely become your fantasy in easygoing and formal wear. The unstitched three-piece suits are available in beautiful bright and pastel colors, and digitally printed suits come with patches to enhance the dress more. The primary purpose of unstitched dresses is that they can be customized according to preference and liking.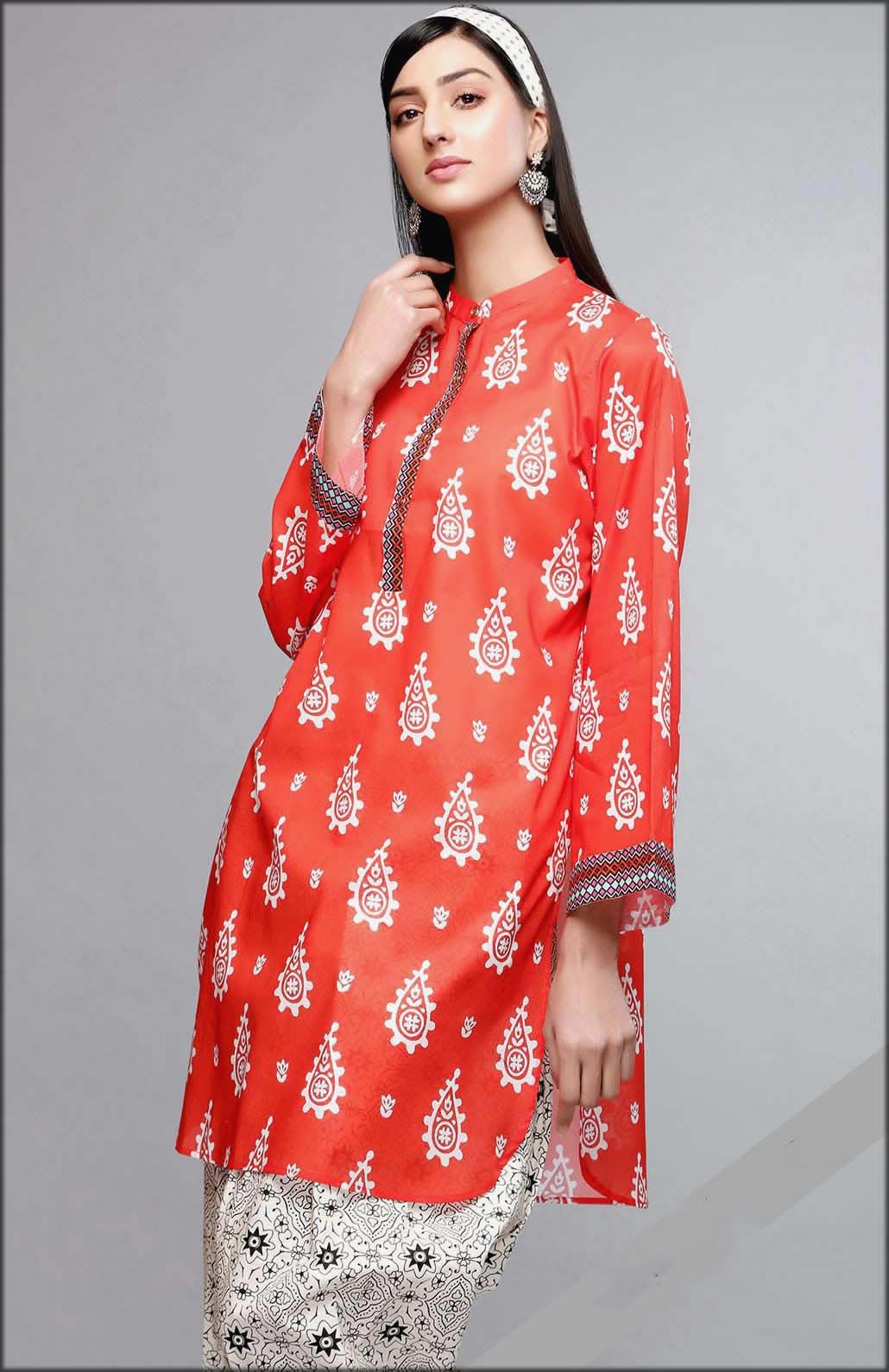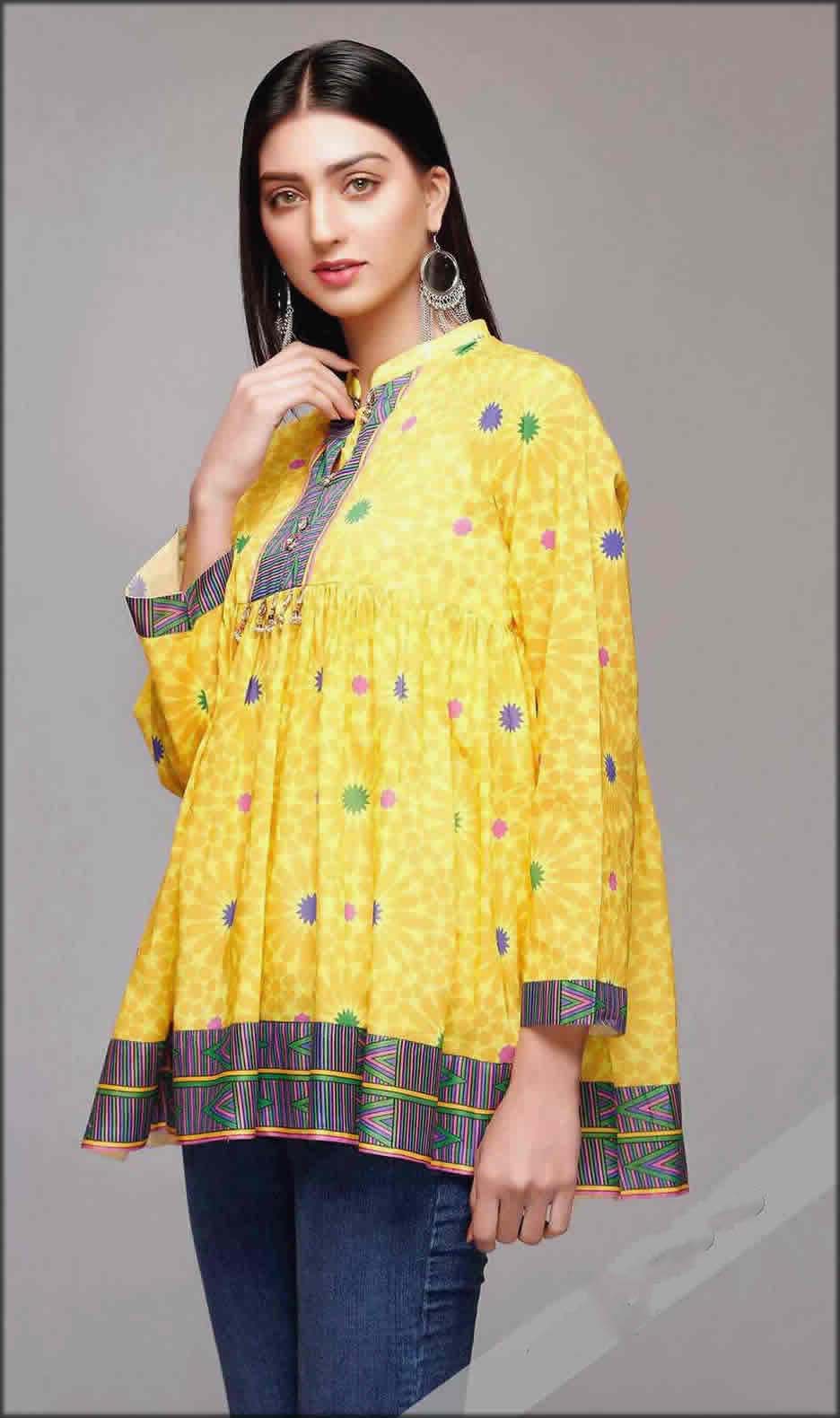 Check out this beautiful combination of blue and white with a tie-dye effect. This is one of the unstitched three-piece suits in the Rang Ja summer collection. It is very reasonably expensive with quality fabric and design.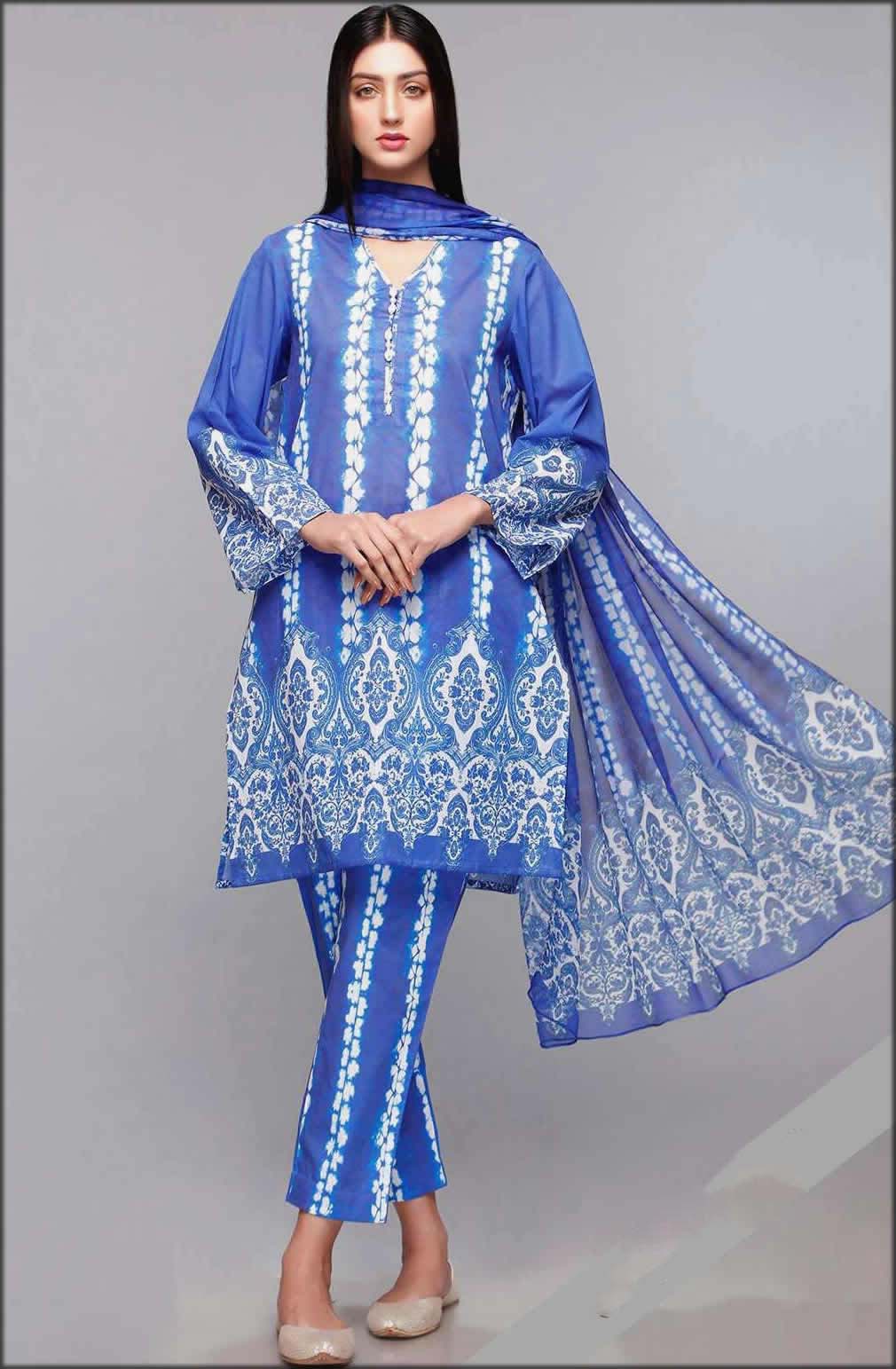 Casual Wear Summer Collection
The large numbers of the most recent articles of clothing are made with bright and alluring hues. Right now, in this collection, different textures and fabric combinations can be seen. Moreover, these suits are designed according to festivities. All easygoing, formal, and gathering wear outfits are available in this summer collection for all indoor and outdoor events. These dresses are a bit more expensive than the others in the collection. As we know, natural colors are more preferable. So, let's enjoy your summer season with this beautiful collection.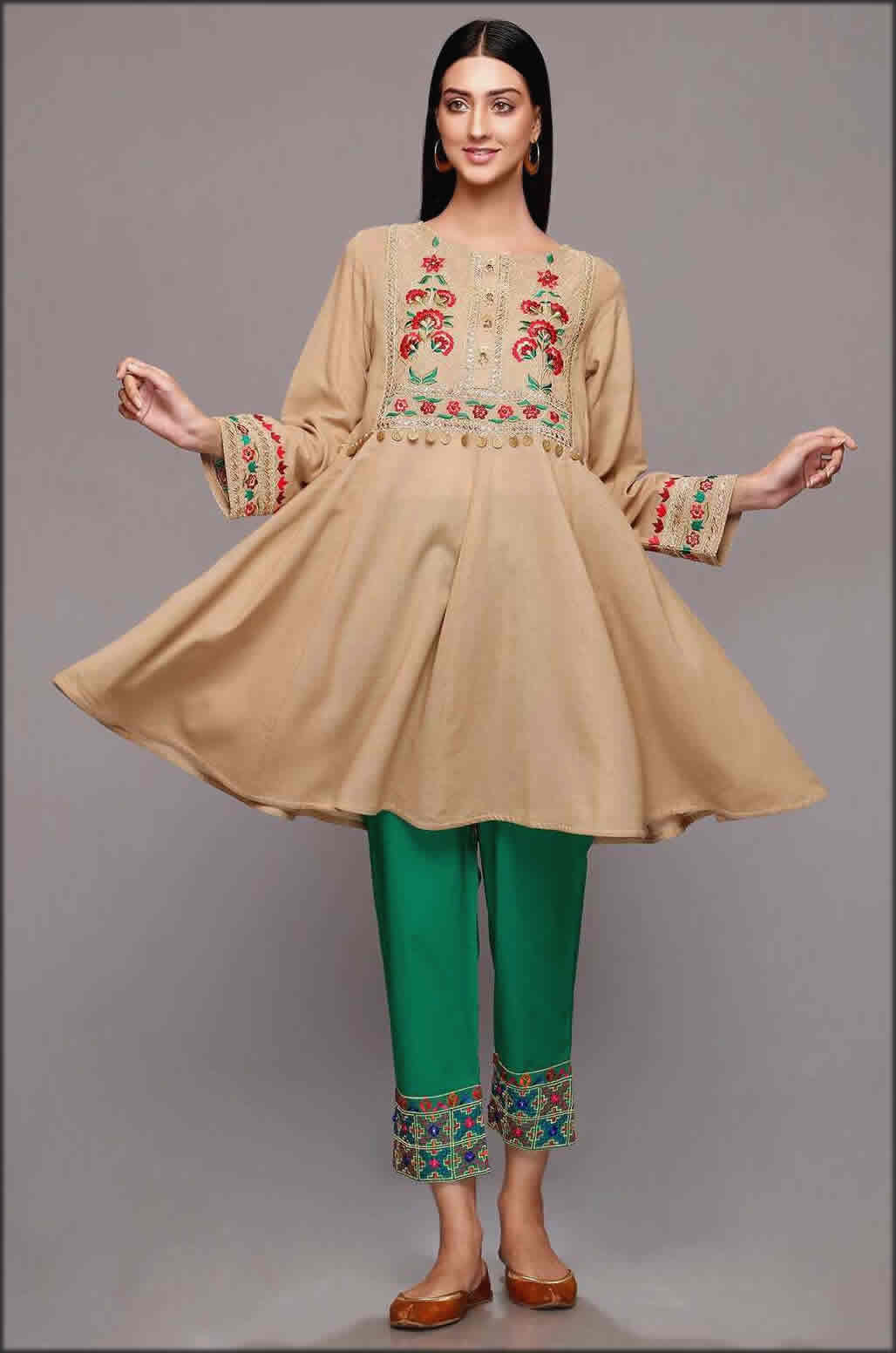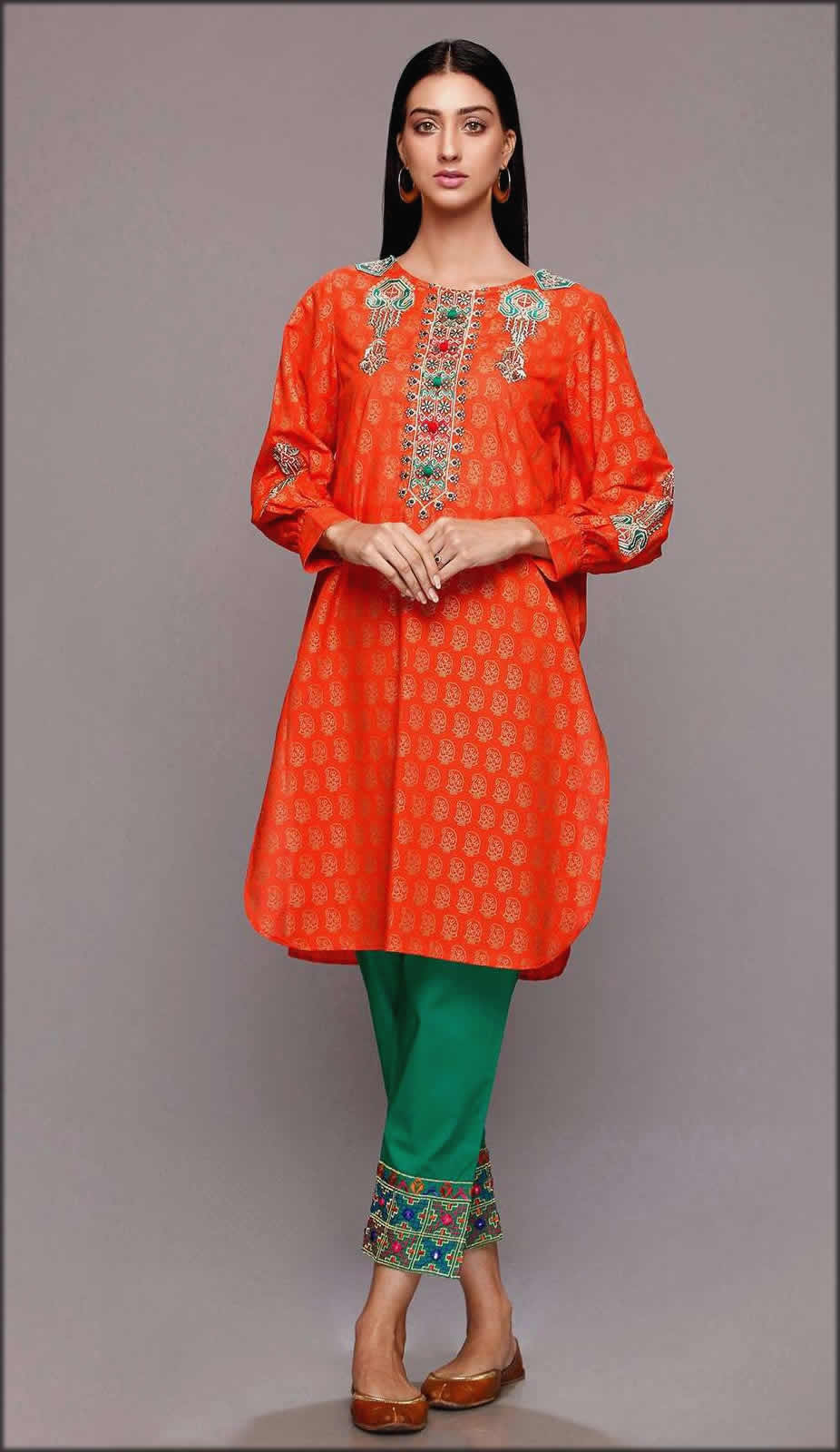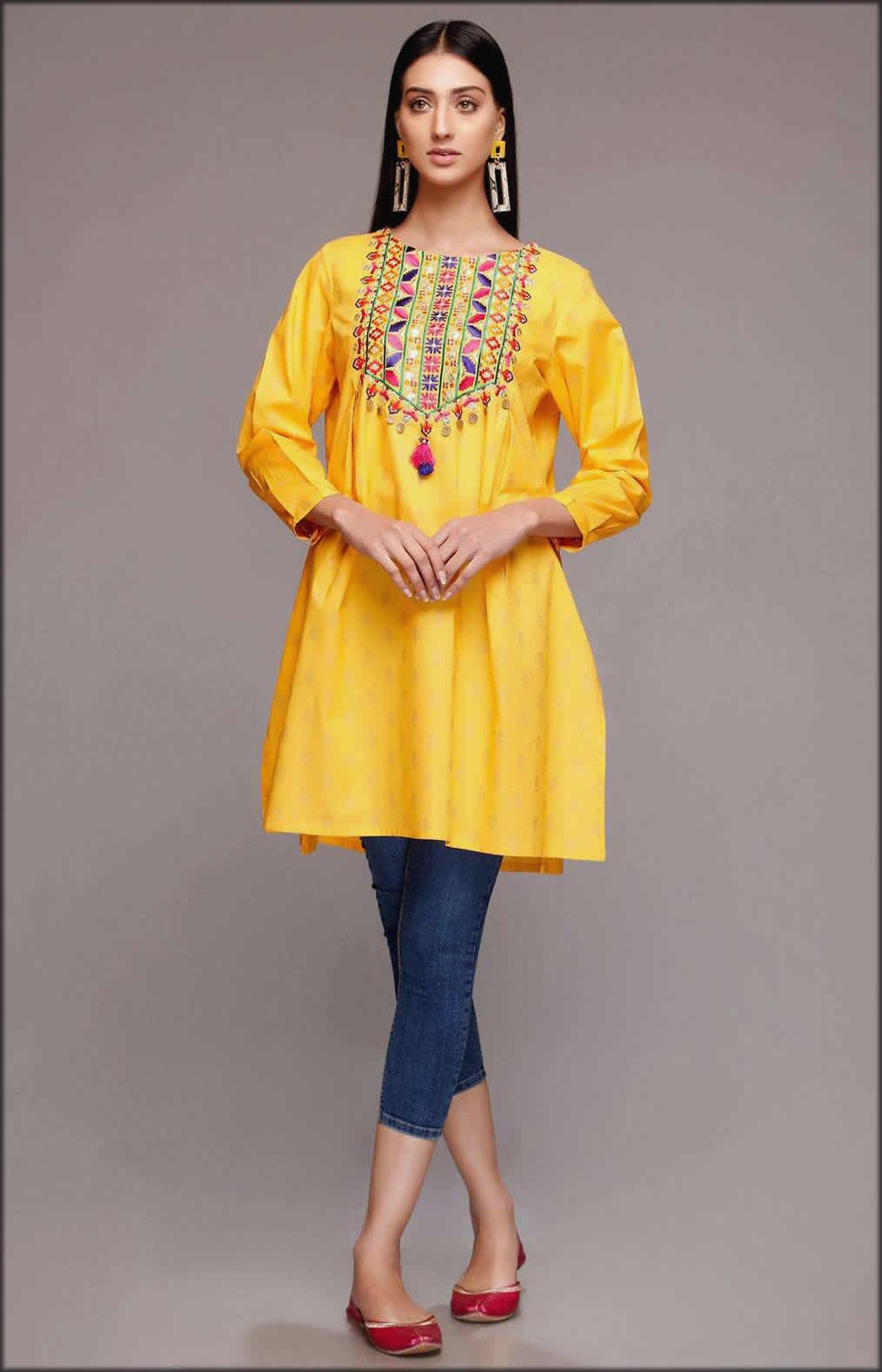 Rang Ja Festive Collection



The Festive suits are designed with digital print remix, colored, embroidery, self-print, and weaved with string work. These attires are additionally decorated with zari work, Tilla work, and digital printing. They are mostly designed with the short and long jacket style. Moreover, this collection is marginally expensive, but it surely meets your standards. This group of attires is a blend of weaved and printed dresses too. Every single suit, kurtis, and shirts are ready to wear as well as unstitched.
Moreover, the festive collection is mainly designed for your easiness. You don't need to worry about the modification of suits for the festivals because here we have ready to wear outfits available.
As you are probably aware, recently numerous brands are launching summer collection so, you can check them as well: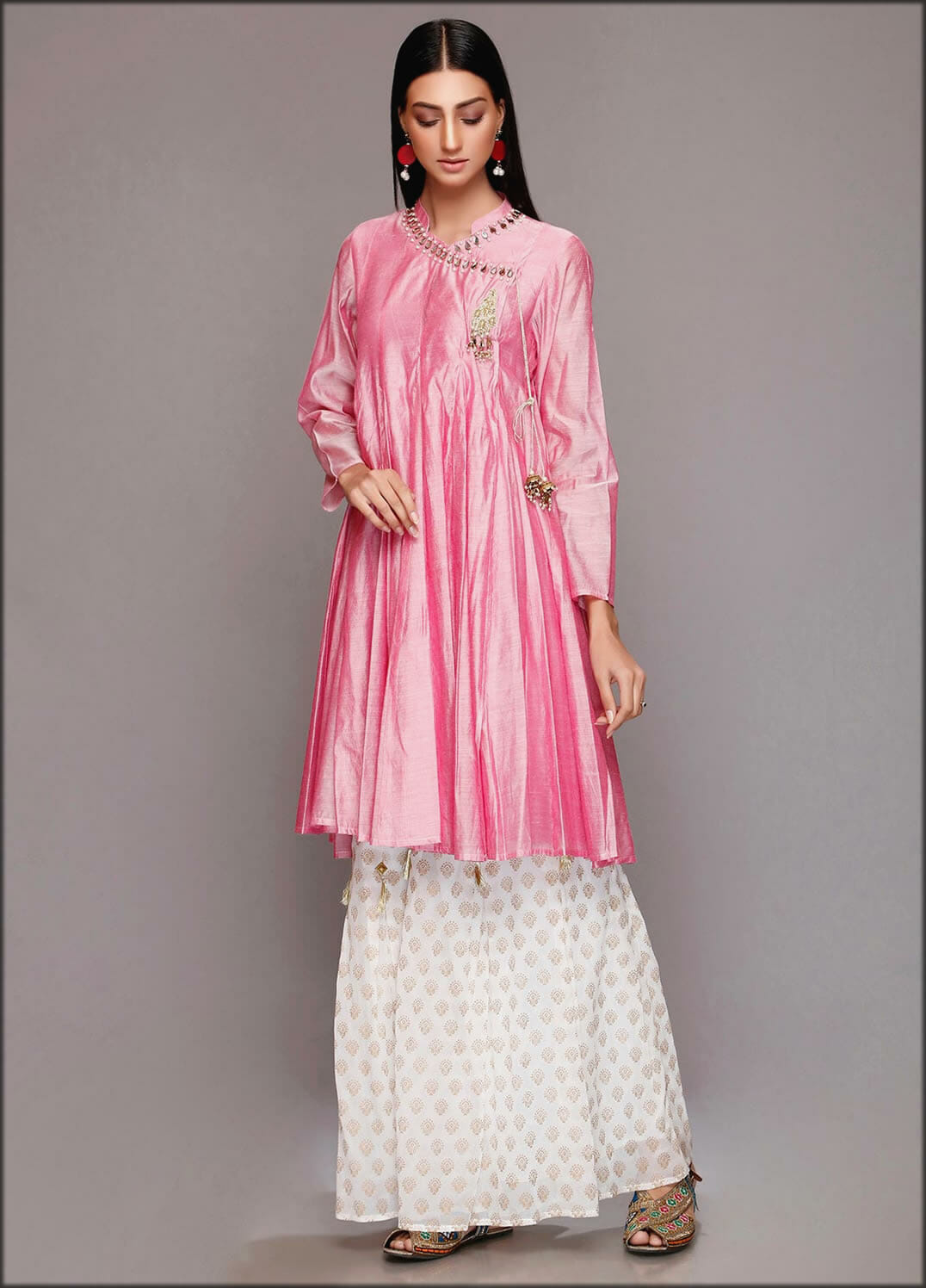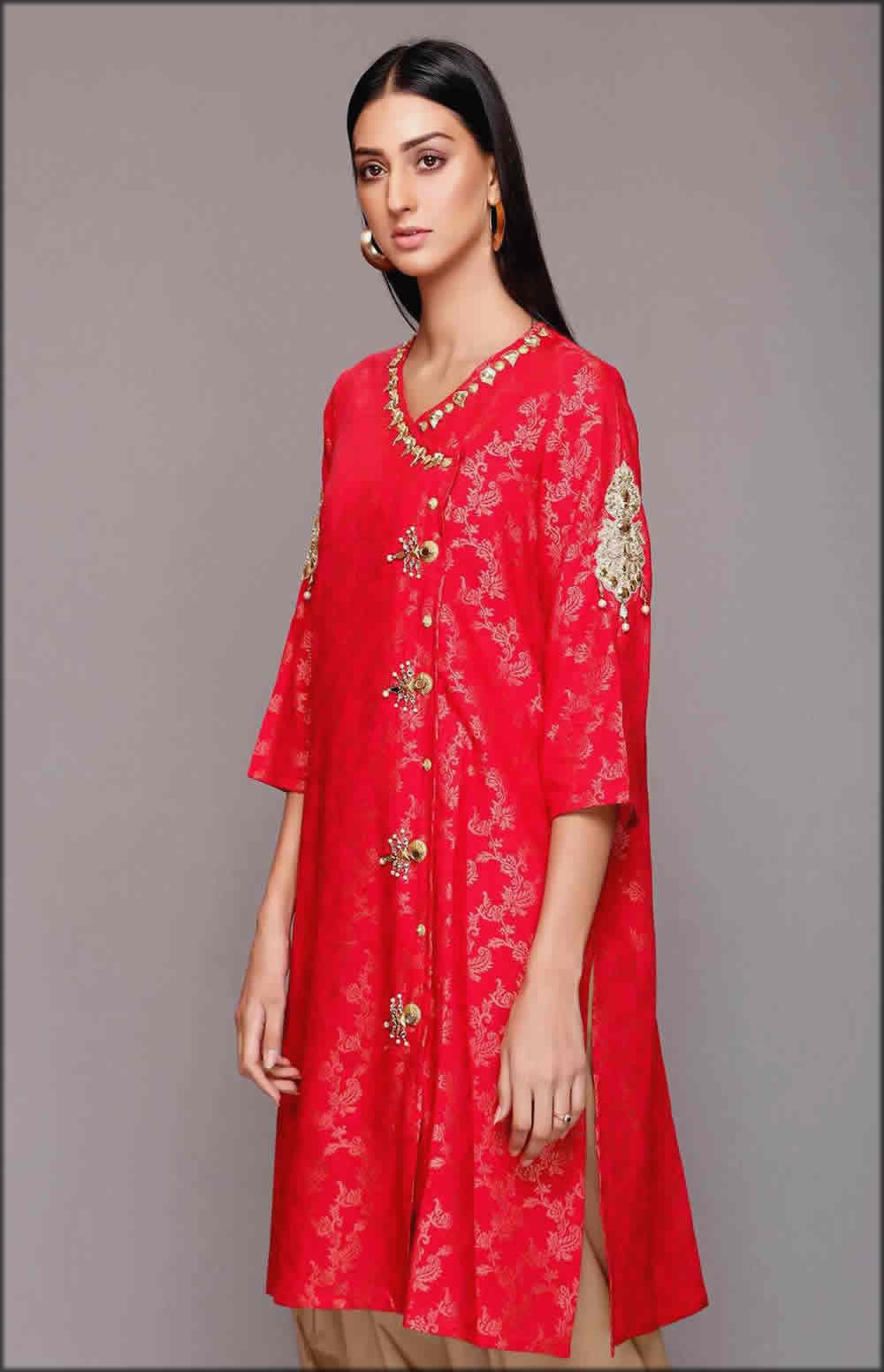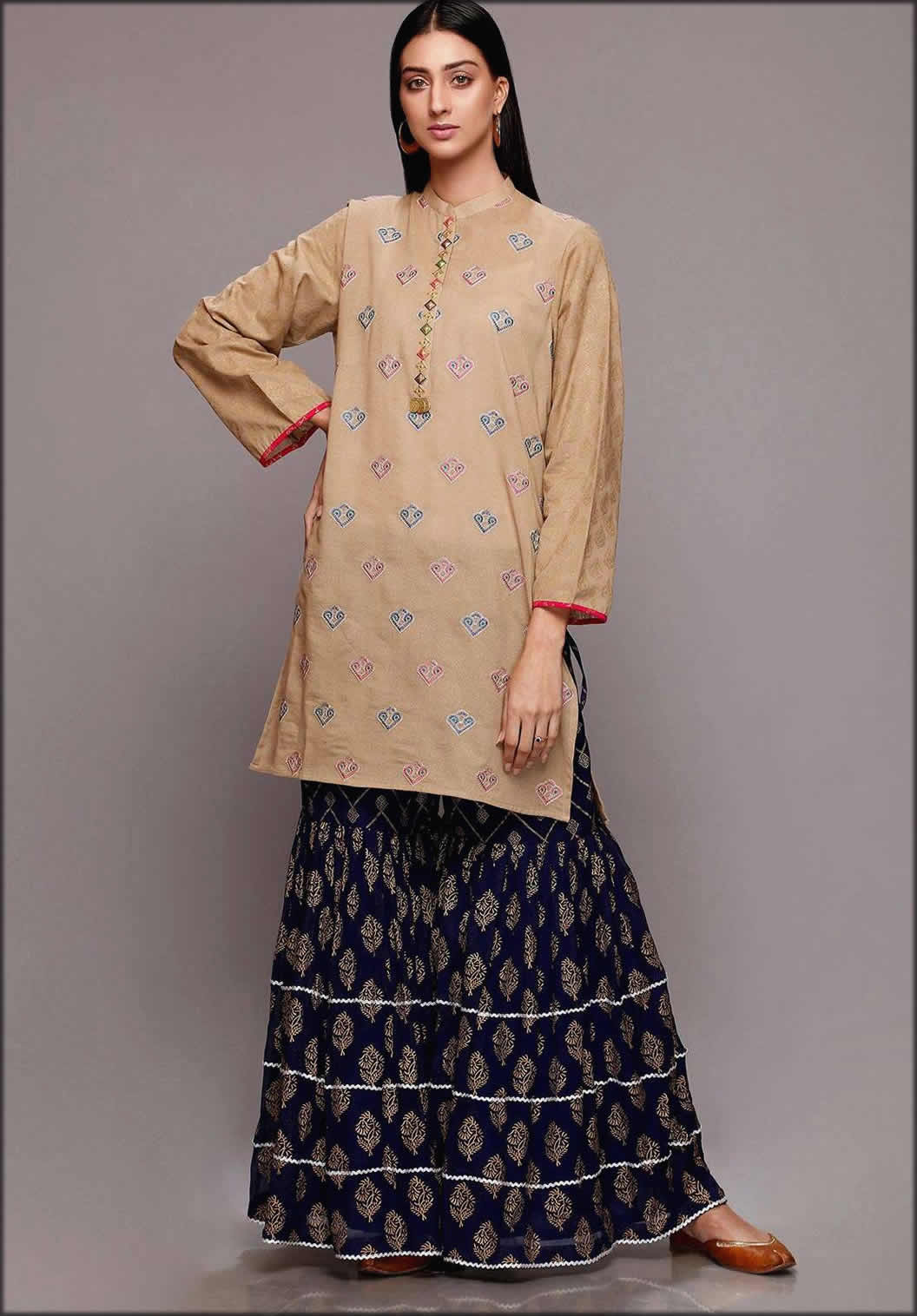 Rang Ja women's clothing brand is very famous because of beautifully blending colors and complexity in their collections. This brand has an enormous number of regular clients. Rang Ja tries very hard to address the client's issues as soon as possible. There is a vast assortment of new arrival recently available, for example, kurta, two-piece, and three-piece, and substantial weaved variety. The new arrival of this brand has dresses with astonishing textures and fabric to amaze everyone. Here are all the most recent arrivals in the summer collection.
Maria B's summer collection and Firdous summer collection have also launched in stores now with stunning prints and designs.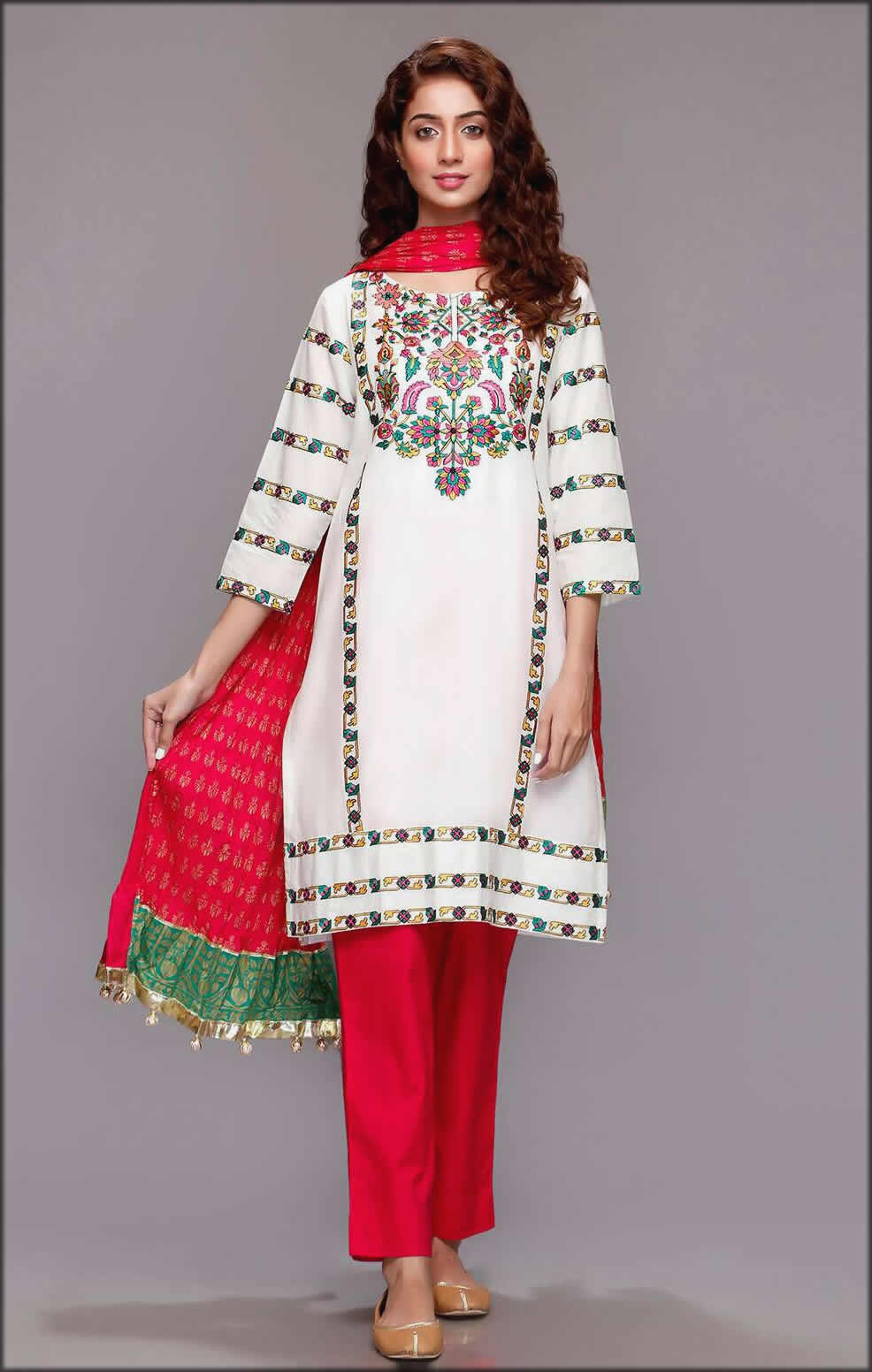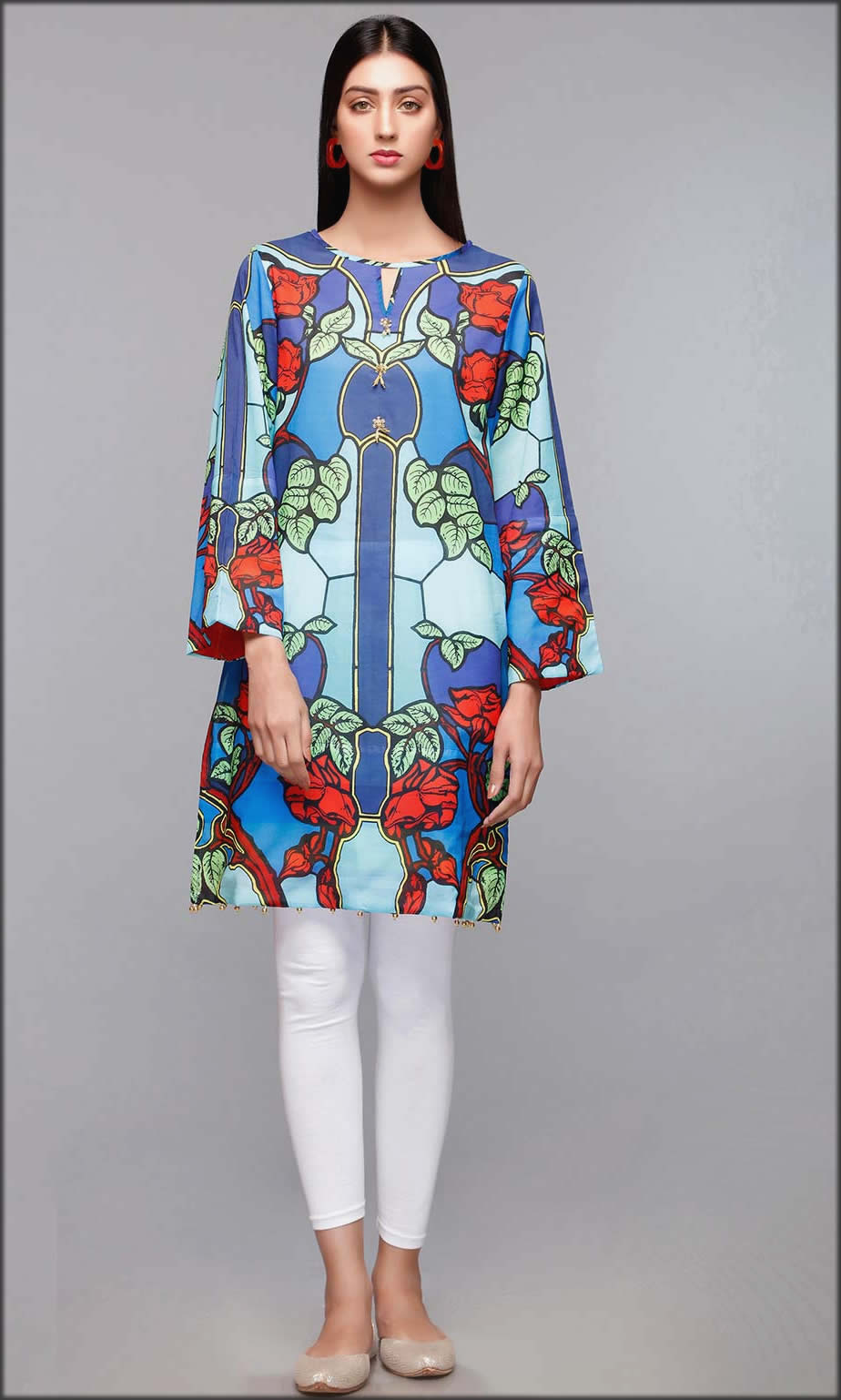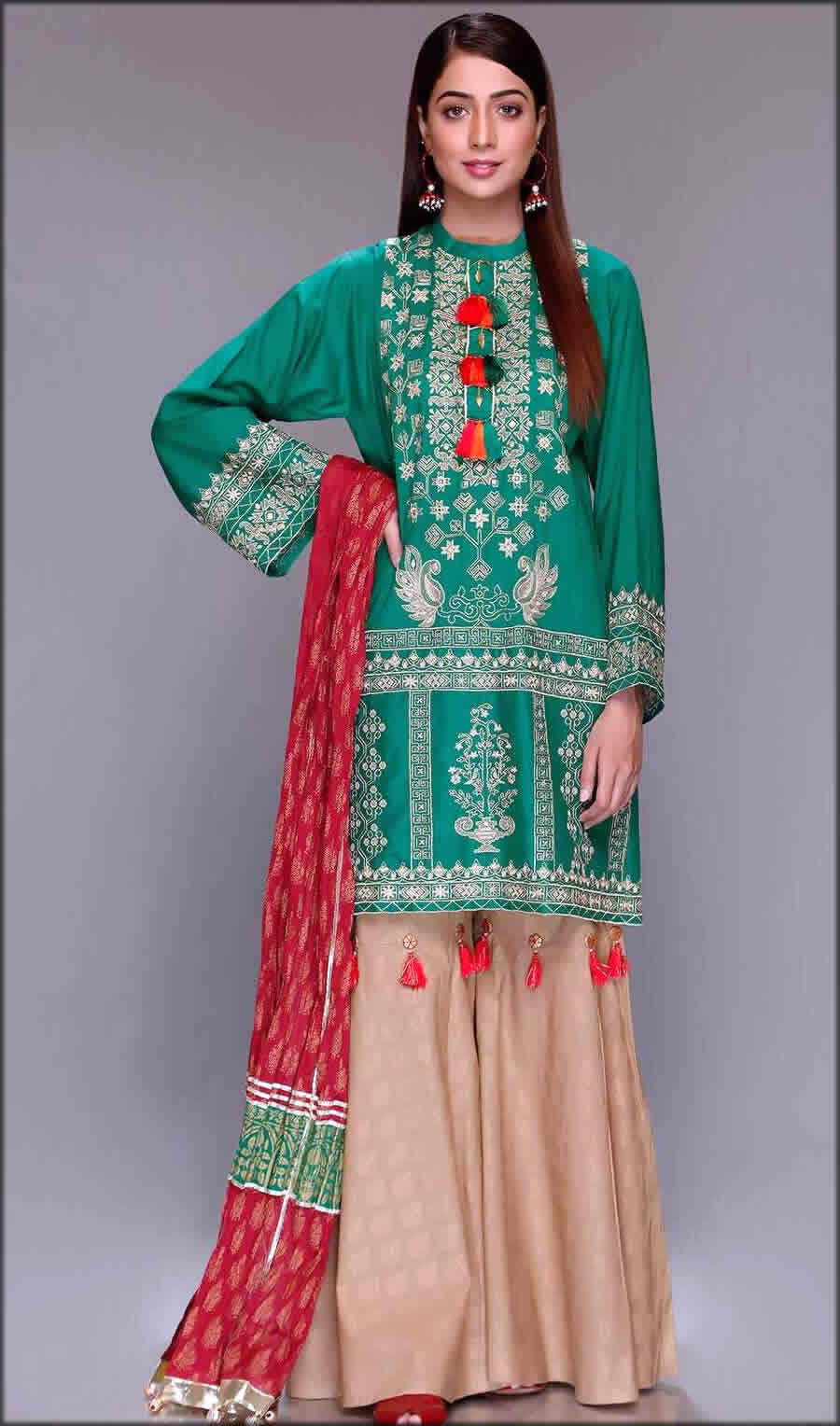 To sum it up, if you want to look pretty, stylish and comfortable at the same time in the summer season, then try these outfits. Rang Ja Summer Collection has announced its one of the most wonderful collections. Now, you can enjoy the multi-colored and multi-designed suits for the exciting summer season. In long sweltering summers, Rang Ja has got your back!