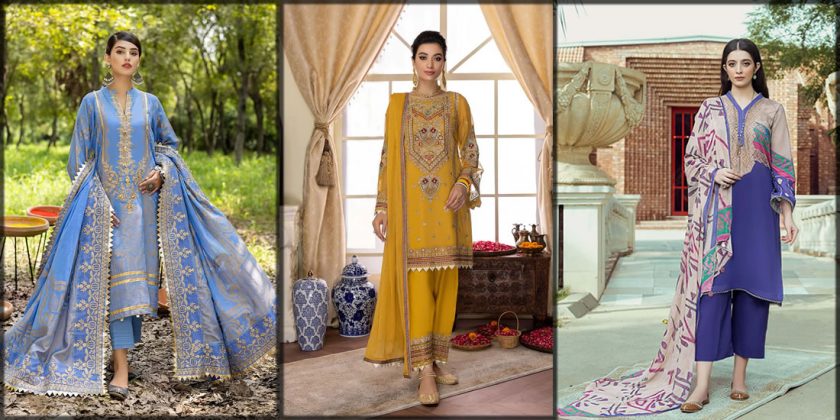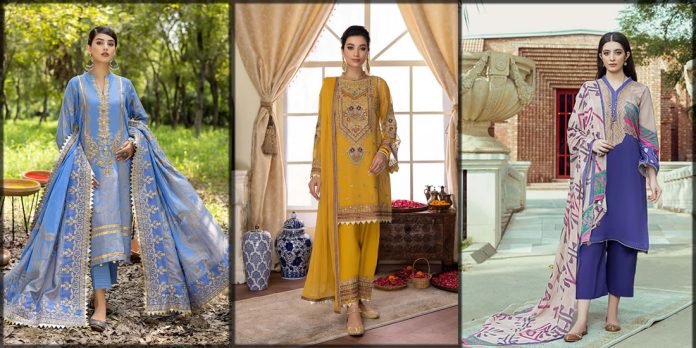 Make your summer season sunny and satisfactory with the best outfit selection. In the latest Charizma summer collection, you get the new structured style dresses for youngsters and ladies. This brand outfit assortment is accessible in every season so that you can look pretty.
This season, Charizma presented their suits with elegant designs and shades. Furthermore, they usually offer various styles of shirts and dresses with fantastic fabrics. In addition, there is a wide variety of new arrival, such as ready-to-wear, two or three-piece semi-formal embroidered collections.
Charizma summer volume was recently launched in the mid of February with the new jazzy and glamorous garments. Look at the charming and beguiling Charizma's summer collection, which comprises various garments, including party, wedding, casual, etc.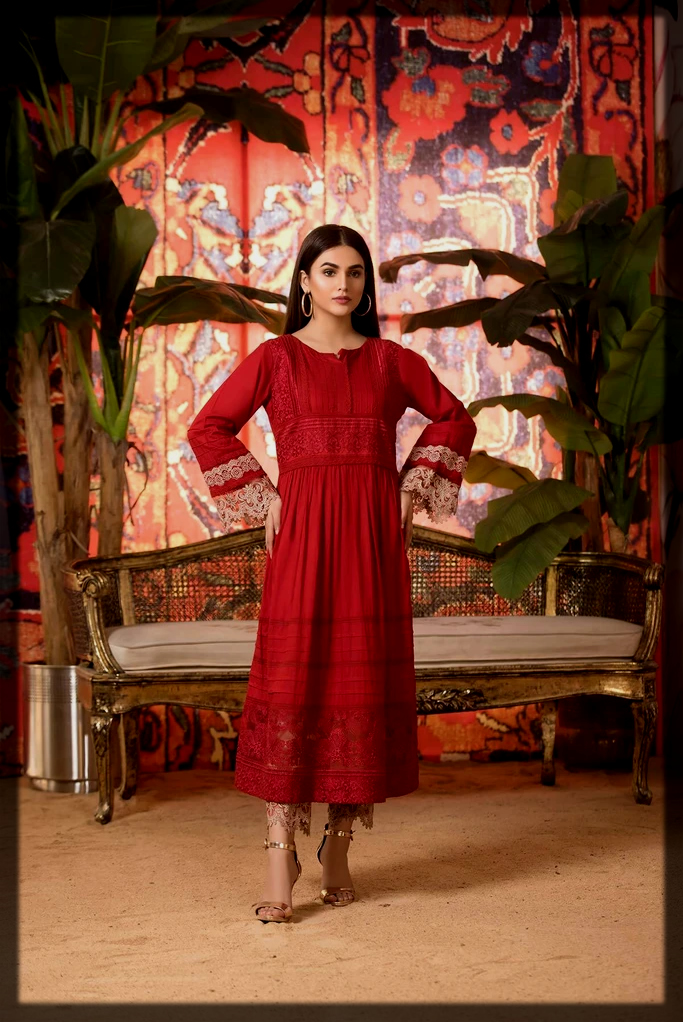 About the Brand
It was founded in 1985 by the name of Riaz Arts. The organizer of Charizma is Mr. Muhammad. He began his journey from Lahore, and when their brand touched its peak and became more popular among the people, especially in women and young ladies, they changed the name from Riaz Arts to Charizma. Presently, he has five outlets in Lahore and a lot more in different cities of Pakistan.
Latest and Beautiful Charizma Summer Collection for Women

Charizma is one of the famous brands that works admirably with textures and hues to make the assortments fascinating and comfortable. The latest Charizma summer collection contains more than 300+ outfits, which are noteworthy and affordable.
Its new collection has several categories to help you look dazzling and sparkling. As shown below, they used hues with perfect combinations and printed designs to make impressive and sumptuous summer dresses. Take a gander at the following Charizma summer collection with its prices.
1- Charizma Unstitched Catalog
Women prefer to buy unstitched attires to customize the outfit as per their choice, need, and body size. The unstitched collection of Charizma, likewise very chic, offers different fabric clothes for the ladies to pick any stuff as per their choice. In the latest catalog of unstitched, you get the following fabrics clothes in the most amazing shades and designs.
Swiss miss

Lawn

Swiss voil

Karandi lawn

Jacquard
Chiffon
Further, have a look at the unstitched embroidered collection by Ittehad Textiles.
Embroidered Lawn Suit with Chiffon Dupatta- Reem
The lawn is the comfiest and most reliable fabric that will keep you secure from the sun's hot rays and likewise enhance your personality. Generally, these days, young ladies prefer wearing easygoing suits, which are enhanced with a touch of motifs and pearls.
The Charizma summer collection contains sleek lawn dresses decently furnished, as you can see below. These lawn suits are paired with chiffon dupattas which are very lightweight. Pair your lawn suit with impressive makeup and classy footwear to make all of your stunning and appealing gazes.
Unstitched Lawn Printed Suit with Chiffon Dupatta (C-prints Collection)
For everyday wear, the best decision is to wear lawn suits with chiffon dupattas. The best thing about lawn suits is that you can, without much of a stretch, carry your suit in the long, sweltering days of summer.
If you don't want to wear heavily embroidered dresses, then wear digitally printed dresses decorated with light-colored themes and pearls. Charizma brand introduced the best assortment of printed dresses with alluring and eye-catching structures for the gathering or any casual party. These extravagant outfits are furnished with c-prints with the best-colored theme that indeed updates your look and makes it more beautiful and splendid. For more daily wear, explore the So Kamal summer collection.
3PC Unstitched Lawn Jacquard Collection

Jacquard dresses are the first priority of ladies in the summer season for formal wear. Enjoy your summer season freely by carrying the lightweight jacquard embroidered suit. This stunning catalog of Charizma consists of the most amazing and alluring suits that are made with vibrant tones combinations.
The lovely and bright combination of hues makes the dresses more impressive and chic. Moreover, the dresses are furnished with lightweight embroidery that surely helps you to enjoy all the happy moments of your life by wearing comfortable clothes. You can likewise wear these attires at any casual and formal party to grab a decent flash. Also, visit the Salitex luxury embroidered lawn.
Unstitched Summer Karandi Collection
Karandi lawn fabrics are primarily used in men's attire. However, Charizma used this texture to make the women's outfits. It's one of the most well-known Pakistan brands, which provides karandi assortments to women. Karandi lawn is a lightweight fabric that is mainly used in the summer season. Their three-piece karandi suits contain:
Embroidery shirt piece

Cotton trouser

Embroidery chiffon or net dupatta
For more karandi outfits, explore the Taana Baana summer assortments.
Bewitch Unstitched Swiss Voil Collection
Charizma beautifully adorns the swiss voil suits for the ladies so that they look more like a princess at any party or wedding event. They have fully embellished shirts with pearls and motifs. String and thread work is likewise utilized for making the outfit extravagant. The combination of the swiss lawn shirt with printed chiffon dupatta and cotton or swiss lawn trouser is just perfect. ants. Further, look at the Mushq summer printed suits for more variety.
Unstitched Polly Chiffon Collection
The Polly chiffon collection of Charizma offers unstitched chiffon suits with embroidered dupattas. You can wear these classy attires at formal parties to enhance your look. The embroidered dupattas add more grace to these outfits. For more embroidered chiffon suits, explore the Almirah summer assortments.
You can wear these attires at any wedding occasion and even at formal parties to make all of your breathtaking and striking gazes. You only need to pair these suits with lightweight adornments and traditional footwear to add more grace to your personality. Further, apply the nude or bold makeup according to your choice and grab a decent flash. For more luxury suits, explore the Noor by Saadia Asad luxury lawn.
Premium Chiffon Summer Variety by Charizma
A heavily adorned chiffon shirt with plain cotton pants and embroidered chiffon dupatta is one of the dazzling and glamorous outfits of the Charizma. The best thing about the brand is that they give the additional pieces and patches with the unstitched dress. So, you can undoubtedly make any customization according to your preference.
You receive the classy signature attires in the stunning premium chiffon collection of Charizma. This luxury collection of Charizma is adorned with thread, kora, dabka, and adda work, adding more elegance to this collection. This stunning three-piece collection contains:
Heavy embriodrd chiffon shirt

Embroidered jacqaurd/cotton duappta

Cotton trouser

Additional patches and pearls
2- Charizma Ready to Wear Collection
Charizma set up fabulous dresses for everyone with the ideal designs, just like Rang Ja's summer collection! Teenagers usually prefer to wear ready-to-wear garments whenever they go to any gathering, wedding occasion, friends meetup, or on any occasion. So Charizma is the best brand that offers pret dresses with the best styles every season. 

Niche Casual Lawn Collection by Charizma



Young ladies usually prefer to wear casual garments for daily wear. Charizma's summer collection contains the comfiest and classy casual dresses for youngsters and ladies. Check the accompanying summer casual wear dresses for the youths to satisfy their pretty looks. The following dresses are available at reasonable prices.
These dresses are very modern and chic, with quality fabric. You can wear these stunning attires at any casual event, making your gaze more perfect and dazzling. Pair them with classy adornments and a unique hairstyle for a more pretty gaze.
The Luxe collection of Charizma contains the wedding wear summer collection that is fancier than fantasy! The luxe collection dresses are a bit more pricey but believe me, they are worth it. Soft and bright-colored theme dresses with light embroidery and intense detailing make these dresses eye-catching and alluring, just like Maria B's summer collection!

Suggested look to complement these outfits:
You can try smokey eye makeup with either nude or bright lips to complement these outfits. Hair can be tied up in a hairdo, or you can sleek straight your hair and let them hang on your shoulders as you want.
3- Charizma Bottoms Summer Collection

Looking for chic trousers for your summer shirts? Then explore this stunning variety of Charizma bottoms that consists of different varieties and types of trousers. The pants and trousers are available in many designs and colors, so you can easily match them with your shirt and complete your outfit. Such as:
Trouser in cotton

Lawn trousers
Also, browse the stunning summer bottoms collection of Breakout for more variety.
Here you will get a stunning variety of Charizma summer dresses that are designed with brillinat artistry and dazzling shades. Lawn, karandi, swiss lawn, and jacquard textures are utilized to create these attires. In addition, all trendy patterns and themes are used to manufacture these attires competently. So look above and get all updated dresses of Charizma with price.