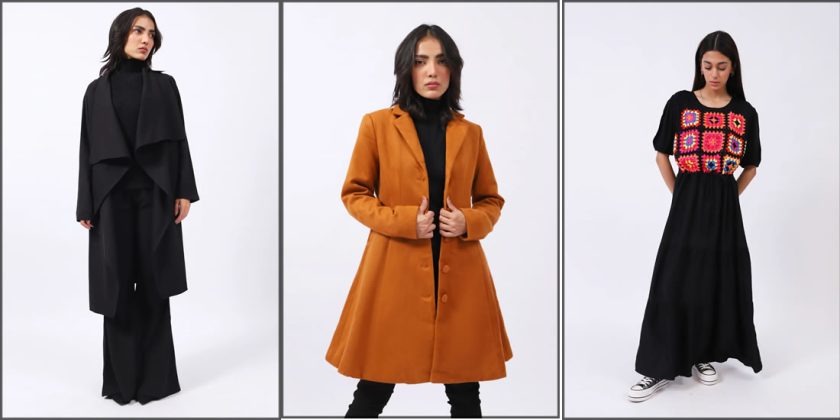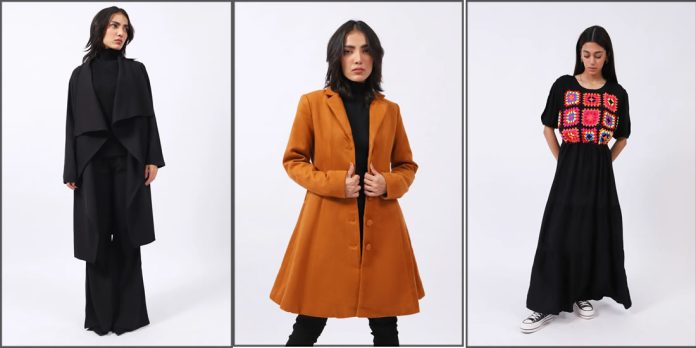 The latest Breakout winter collection offers several passionate styles for young girls. All the ideal shades are mesmerizing to get yourself a chic personality. Further, the Breakout captures the market trends for the latest structures and colors. The winter collection varies from the summer assortment because of its stylish weaving style. Additionally, you can enhance your vibes by carrying the attires perfectly.
The brand has launched high-quality clothes in the most amazing shades. Its collection consists of the latest styles because they know ladies like to wear the newest pattern clothes each season to look appealing. So, Breakout offers a wide variety of tops, shirts, sweatshirts, tees, caps, shawls, jackets, and sweaters for women of all ages. You also get the skinny fit, denim, wide-legged, and printed trousers made with the soft winter fabric in its catalog.
So, here is the beautiful and chicest winter assortment for you. It offers a wide variety of upper and lower body garments for warmth. The sweaters and jacket styles are according to the newest fashion trends. Undoubtedly, it will hit you hard by bringing modern looks. So, do not get late to have these stylish pieces of clothes. Visit the nearest store as soon as possible. I hope this article will help you to get your favorite on-screen designs. Let's give it a thought.
A Brief Introduction of Breakout
Imran Ghani stepped into the fashion industry of Pakistan with phenomenal artwork. Today, the brand has gained fame for its unique and glamorous styles. The leading brand introduced various outfits for kids, men, and women by taking the initiative. The brand aspires to be the most casual fashion brand with an outstanding value proposition.
The breakout brand has been working since 2010. It represents quality and responsibility fused with mirroring the New York street style. Plus, it has various retail outlets running in several cities in Pakistan. Like other brands, it also offers an online facility for the ease of its clients. So, you can get your desired outfit to your doorstep with free home delivery.
Latest Breakout Winter Collection Western Wear for Women

You can explore an immense clothing variety of the Breakout summer collection at reasonable prices. However, several brands are coming with their latest winter assortments. Therefore, Breakout has also launched its fall collection. For instance, you can discover the youthful styles below. The versatility of the colors and beauty of their astonishing designs is best to combat the upcoming winters.
The premium color combinations are introduced to make the Breakout winter collection breathtaking. This winter offers a stunning variety of tops, sweaters, jackets, coats, and denims. Plus, they are made with soft and warm fabric that gives your body solace. Let's explore. 
1- Warm Cardigans for Women

Wearing cardigans in intensely cold weather is the best choice to look smart and dashing. Hence, this season, Breakout offers a wide variety of cardigans in all pleasant shades that will keep you warm and add extra polish to your winter style.
Look down at the image portfolio of cardigans made with soft and warm fabric. So, style up your winters with these incredible cardigans and add more shine and fineness to your look. You can wear these cardigans in both casual and formal routines. Moreover, pair cardigans with a plain shirt and denim for a more modest look.
2- Stylish Jackets and Coats for Winter Wear

Selecting a durable, stylish, and warm jacket is the utmost priority of everyone in winter. Usually, people prefer long-style winter jackets and coats to protect the whole body from the cold. Here are the tremendous jackets and coats for you in different styles that you should wear this winter, making you look super cool and striking.
The first flare coat with a button is entirely stunning. Indeed, it will make your look extra splendid. The second black shaded cardigan is beautifully designed in layer style. And the last two jackets are best for office-going women. Leather jackets are also very suitable for every occasion.
3- Comfy Sweaters Collection

This leading brand always focuses on market trends. The newness in colors and styles propels it to express in relaxed and comfortable styles. Indeed, it pays full attention to selecting fabric, fitting, and quality. Therefore, according to the latest trends, it has an immense collection of sweaters for women.
Generally, teen girls prefer sweaters with jeans in winter to get a modest look. Hence breakout offers a stunning variety of sweaters in all lovely shades, as you can see below. These beautiful sweaters are made with soft and comfy fabric that not only keeps you warm but also adds extra refinement to your winter look. 
4- Winter Long Shrugs and Cape Collection by Breakout

Are you looking for something light to wear in winter? Indeed, the naturally breathable shrugs and cape are excellent insulators. Also, they won't let you face over-heating and provide comfort to your body. Plus, such comfortable to wear and put-off styles look much chic and up-to-date. Here is a beautiful collection of shrugs and cape for you below.
In mild cold weather, shrugs are the best option. This brand offers two unique pieces of shrugs in cream and blue hues. They will happily give you a stylish look. Additionally, the last two warm capes are ideal enough for an ultra-feminine look. So, let's make your winter season memorable and warm with the stunning collection of shrugs and capes below. Moreover, visiting the Outfitter's winter collection is the best idea to get more stylish and warm attires.
5- Winter Scarves Collection by Breakout

The warm winter scarves are perfect in the winter season to stay warm. If you don't like carrying heavy khaddar and karandi dupattas, you can match your winter outfit with a warm scarf. You can also have these scarves with the top and jeans for an extra modest look. On the other hand, those who seek a defined silhouette and a classic winter style opt for a stylish scarf. So, hurry up and head towards the nearest retail store of the breakout to get fashionable scarves. For a stunning variety of winter shawls, check out the best shawl brands in Pakistan.
6- Stylish Knit Tops and Tees for Girls

Stylish tops look very classy with jeans and khaki pants in winter. Therefore, Breakout presents you with a fascinating collection of tops. Get yourself an elegant garment from this latest collection of tops by Breakout. I am sure you will slump in zest with these joyous styles.
Look at the following variables that offer a unique and graceful style. So, fill up your closets with these mesmerizing outfits below and enjoy your winter season freely and happily by wearing the most incredible top and jeans. You can wear these knit tops and tees with flared trousers and palazzo for grabbing the traditional look. The choice is yours. 
7- Classic Winter Shirts/Dresses

The winter season requires an exquisite style of shirts. Usually, teen girls prefer to wear short tunics and Kurti, etc. But, the winter season propels them to get floral and plain shirts for distinctive looks. Below is a collection of chic shirts for you.
Get your desired style from the latest Breakout winter collection. It offers a variety of floral printed and stylish plain buttoned-down shirts. These were common 90's fashion trends, but they are back now. You can carry them with the basic pants and palazzo to make your look more classy. Moreover, you can likewise pair your winter shirt with skinny jeans for an extra sassy look.
8- Denim and Trousers for Winter

A warm lower body garment is a must thing to have. There may be enough variety of warm trousers in everyone's closets. Other than that, people also search for up-to-date styles. So, take a look at the image gallery below to get the modest bottoms.
Breakout offers straight pants, denim jeans, striped, and flared trousers this winter for great vibes. Moreover, they used some basic shades like black and blue to manufacture their winter bottoms. Of course, wearing jeans in winter is obvious. So, consolidate any denim with your winter shirt and get the prettiest look.
This season, incredible designs are included in the winter variety. Plus, all the stuff is very high quality and soft, keeps you warm, and makes you look splendid and striking. Look above at the latest catalog of Breakout, which is engaging enough to propel the public to opt for it. Moreover, never forget to give your valuable feedback in the comment section.