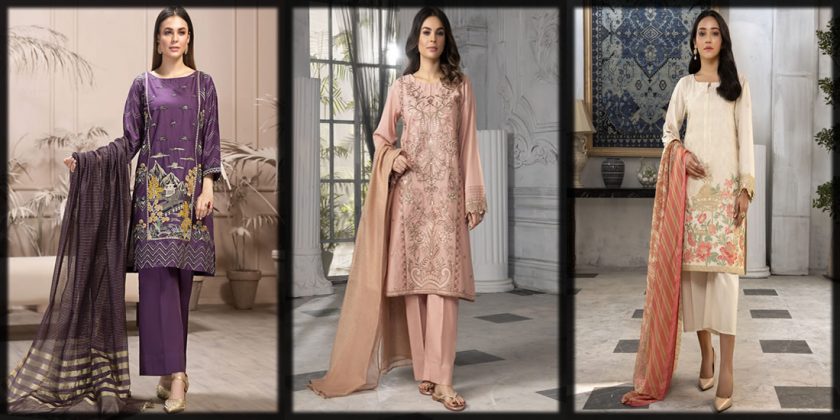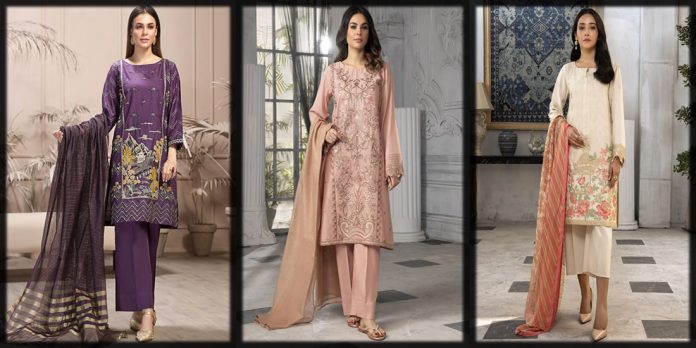 Eid is a special occasion for every Pakistani woman. Everyone desires to buy a magnificent outfit for the holy festival. There are a lot of clothing brands that facilitate the customers by launching their occasional assortment. Here we are presenting you with the latest Limelight eid collection for women. I hope you will love the statement outfits by the leading brand.
The modern era is the era of technological advancement. The textile industry of Pakistan is flourishing day by day. Such progress leads to new machinery for crafting clothing designs. Undoubtedly, you will love the innovative eid dresses by the leading brand here. Also, you will observe a wide variety of colors, styles, and beautiful prints here.
You might have seen a variety of dresses before by the other top brands. But, I can assure you that the following portfolio has the most flaunting designs. So, are you ready to explore the latest Eid collection? Please extract some time to have a glance at the image gallery below. I hope you will get everything here that you have been waiting for to look beautiful.
Latest Limelight Eid Collection Catalogue (New Arrivals)

Limelight is one of the finest fashion retailers in the clothing industry of Pakistan. The brand was launched in early 2010. With the continuous success and day and night struggle, the brand flourished in a short period of time. Today, there are 65 functional retail outlets of the notable brand across the big cities of Pakistan. Also, it offers an online shopping facility to its valuable customers in Pakistan and across the globe too.
Admittedly, Limelight is a one-stop shop for women. The apparel collection includes a variety of unstitched and ready-to-wear dresses for women. Additionally, it also offers a variety of accessories, including handbags, clutches, jewelry, and footwear. The product portfolio further extends to exclusive kids pret and western collections for women. In the following article, you will see the dynamic and statement outfits by the leading brand. Mushq luxury pret eid collection has beautiful embroidered dresses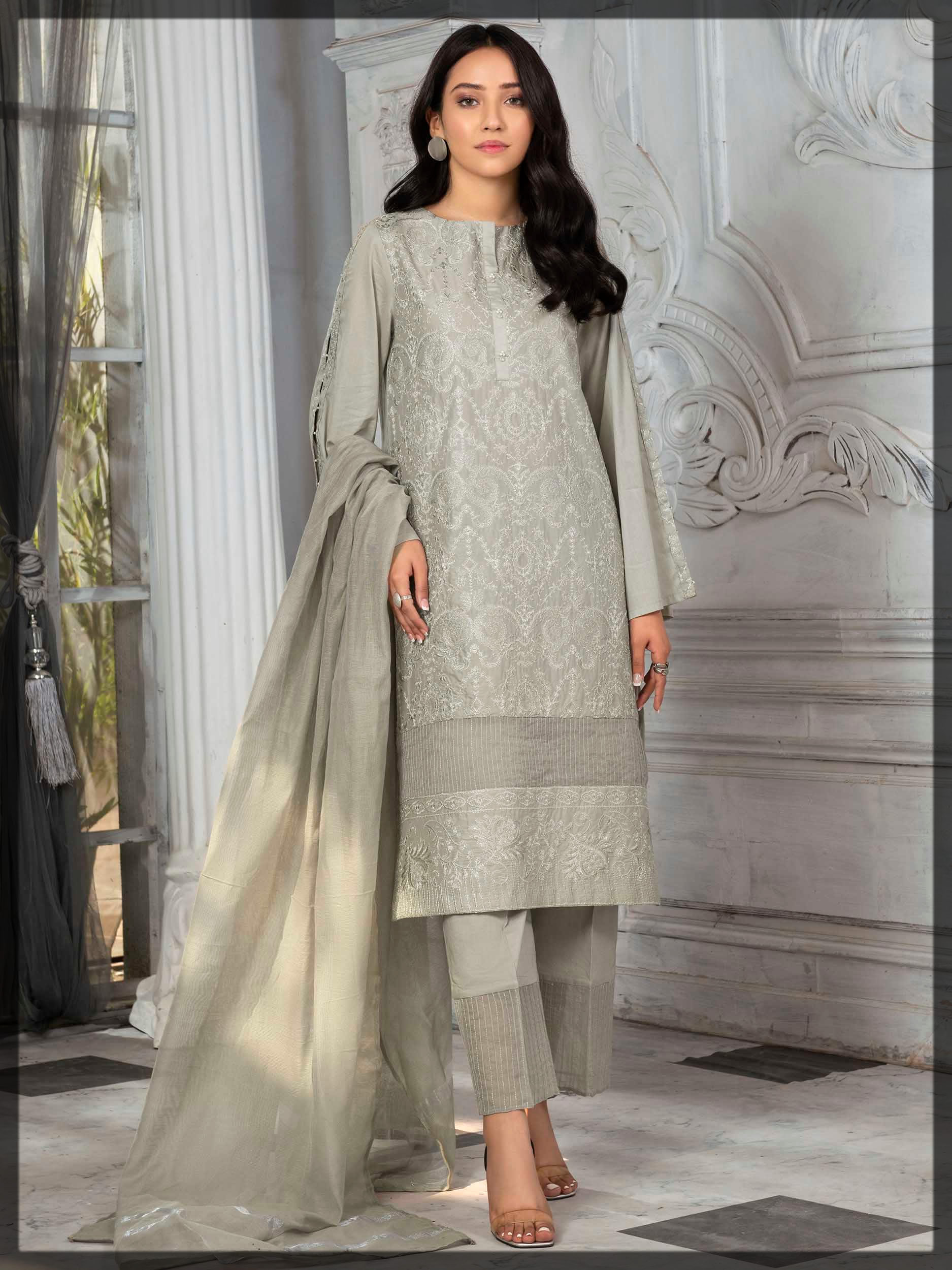 1- Unstitched Printed Lawn Collection for Women
There is a wide variety of unstitched dresses in every clothing brand. For instance, you can explore the Khaadi eid collection for a rough idea. However, Limelight unstitched assortment is a brilliant fusion of dynamic color and styles for teens and women.
In the following collection, you can discover printed and embroidered shirts, two-piece dresses, raw silk shirts, and three-piece suits. Additionally, the beautiful canvas is well-decorated and well-printed in modest styles. So, please take a while to explore.
Printed Raw Silk Shirts for Teens
Raw silk is a delicate fabric that people love to wear at formal events. Particularly, the teens prefer to go for a classy material to craft their choli with lehenga. However, a well-printed and refined shirt can also be worn at any summer event or Eid too.
Limelight comes up with an exclusive collection of raw silk shirts. The astonishing floral patterns all over the shirts are attracting the viewers to opt for them. Delicate earrings and a nice pair of footwear, and trendy hairstyle will enhance your overall look. Please give it a thought.
Printed Lawn Shirts for Teens
Teens and young girls always prefer youthful shirts to wear at any event. There is an enchanting collection of printed shirts in Taana Baana eid collection too. But, Limelight has a distinction of a splendid and extensive variety of simple and gold printed shirts.
Below are the simple and delicately printed lawn shirts for you. The innovative and creative prints will bring dramatic looks to your personality. Combine contrasting trousers and dupatta to complete your look. Also, keep your hair open for a whole modest vibe.
The textured fabric has an exquisite look that none other material has; therefore, it looks classy and elegant. You need to dress up impeccably if you want to attract the eyes. Undoubtedly, you can walk on the runway of the world more confidently with a textured lawn dress. Therefore, we have two exquisite dresses for you here.
The following two dresses are purely summer material. Women prefer to wear light colors on Eid. Therefore, we are showcasing the two elegant dresses here. The magnificent shirts are combined with blended chiffon dupattas. However, you need to buy contrasting pants for a whole look. Apply a little bit of makeup and wear shades to elevate your looks. Salitex eid collection has been launched with spectacular dresses for women, check it as well.
Some women might feel difficult to find an exact matching dupatta. However, pairing exact trousers is a little bit easy. Therefore, we are bringing you some printed 2PC suits, comprising of a printed shirt and chiffon dupatta. Take a glance at the following dresses and also go through the Beechtree eid collection for a more similar variety.
The beautifully floral printed dresses have attractive looks. Both of the dresses come in contrasting chiffon dupattas. You can combine ready-to-wear pants with dresses to complete your look. I hope it will bring you an attractive look.
Nothing can beat the charm and grace of a full three-piece suit. Women always prefer a complete dress as they do not have time for matching and contrasting. Therefore, Limelight comes up with an exclusive assortment of printed three-piece suits for you.
You can get similar styles from the Sapphire eid collection too. Below are the two essential colors for you. Black and yellow always catch the eyes at first sight. Get yourself the enchanting dresses so before it gets too late. Please give it a thought!
2- Unstitched Embroidered Collection for Women
A little decoration makes an outfit much appealing an attractive. Additionally, the handwork techniques create a unique look in an outfit. The magical thread and machine embroidered techniques are all set to craft youthful and attractive dresses for you. Therefore, we are presenting you with the flaunting embroidered lawn shirts, 2PC and 3PC dresses here.
Embroidered Lawn Shirts for Teens
Teens always look for a classy and elegant shirt. Especially, Eid is a special occasion to dress up shabbily. Therefore, one must have an impactful dress for a positive look. Limelight comes up with graceful embroidered lawn shirts for you.
The following yellow shirts have intricate embroidered patterns on the front. However, the sleeves and back are simply printed. You need to combine contrasting pants for a whole vibe. Pairing nice and contrasting flip-flops will complete your attractive Eid look.
Embroidered Two-Piece Lawn Suits
Are you looking for an embroidered two-piece lawn suit? If so, then you are in the correct place. Limelight offers exquisitely embroidered two-piece suits with phenomenal prints and designs. However, Gul Ahmed eid collection has incredible styles likewise too.
A woman shall be two things; classy and elegant. To bring out your elegance, you need a fantastic and appropriate outfit. The following two embroidered lawn suits will bring the essential glam and grace to your personality. I hope you will love the magical styles.
Three-Piece Embroidered Lawn Suits
Nothing can beat the grace of a fully embroidered three-piece dress. A woman is always the center of attraction in any event. Therefore, she dons an exquisitely embroidered outfit to stand dominantly among the galaxy of individuals.
You can be truly beautiful if you opt for any of the following dresses. The embroidered panels of the black dress are coordinated with a textured net dupatta. However, the white dress has a fully embroidered front with a blended silk dupatta.
3- Stylish Ready-to-Wear Limelight Eid Collection for Girls
You might have seen glamorous pret outfits from Saadia Asad eid collection. But, Limelight is famous for its exclusive pret variety for teens, kids, and women. The brand specializes in exquisite flaunting embroidered patterns for an attractive look.
Moreover, the premium quality fabric serves pure ethnicity and grace. Head over to the nearest retail store or buy your favorite pret suit online. The collection offers simple and embroidered shirts, full suits, and short kurtis for you.
Please take a while to appreciate the following printed and embroidered shirts. The collection is available free for you to explore. You need to pick the style that goes well with your personality and complexion. Further, combine matching pants or flared trousers to complete your look. Keep your hair open for a whole dazzling eid look.
Embroidered Lawn Pret Suits for Ladies
Rightly, an expensive outfit has something unusual and classy. The same is the story of Limelight pret collection. The adorable three-piece and two-piece embroidered pret suits are available at a slightly high cost. But, there is no compromise in fabric and ethnicity. The ready-to-wear suits below will surely give enough comfort to you on Eid.
Short Kurtis for Teens by Limelight Eid Collection

Teens always prefer a short Kurti or tunic to wear at every event. Therefore, Limelight satisfies and meets the demands of youth by offering a stylish Kurti collection. Please take a while to discover the engaging and energetic collection below. Plus, pick up the right contrasting trousers, pants, or jeans with your Kurti for a whole look.
The most flaunting eid collection has been launched for you. Quickly grab the favorite and stylish dresses by the Limelight eid collection. Undoubtedly, the statement styles will bring iconic looks to your personality. Moreover, you will stand more confidently in stunning dresses. Please appreciate the efforts of the brand in bringing engaging outfits for you.