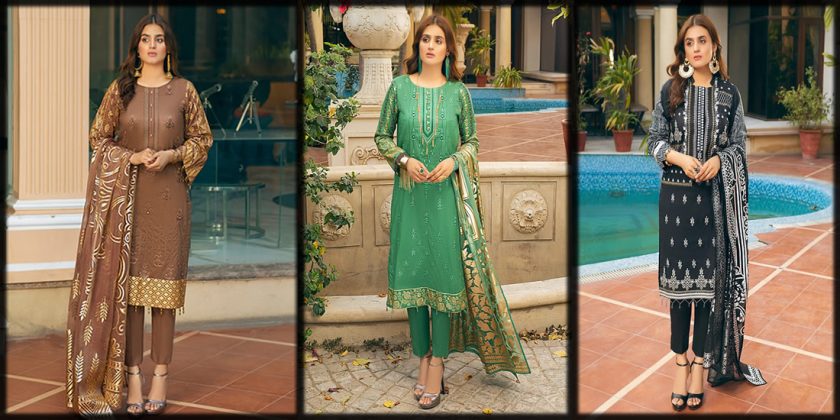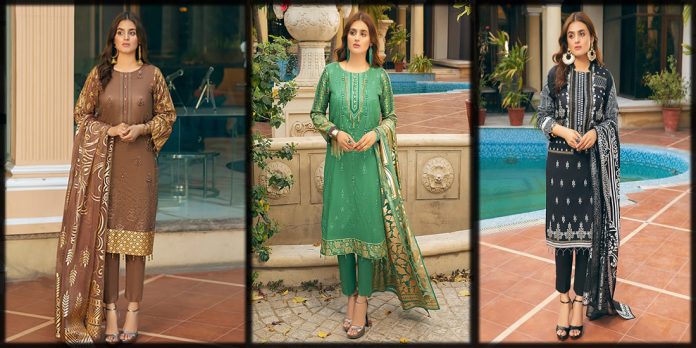 The modern era is the era of trends and traditions. One can not slay without a perfect and ideal outfit. Therefore, the top clothing brands of Pakistan struggle day and night for valuable products. Luckily, women have a lot of options to wear at any event or wedding. Here is the latest Salitex luxury eid collection for you to attract the public positively.
Every season must begin with a fresh outfit. Women always want to kill the negative vibes and opt for a stylish dress. Undoubtedly, those who pick anything wisely for themselves will always stand differently. Therefore, we will suggest you pick the right kind of color and fabric for yourself. You can have a variety of delicious combinations below for Eid.
So, are you ready to explore the pleasant eid outfits? Take a deep breath as the most exciting Eid collection has been launched. The leading brand has a variety of mesmerizing styles with a beautiful fusion of colors. Undoubtedly, you will find your desired style here. Please take a glance at the fascinating portfolio below and quickly pick your favorites. Further, the prices of all the suits are also mentioned for your ease.
Latest Salitex Luxury Eid Collection for Women (Complete Catalog)

Let the special occasion of Eid adorn your life with the beautiful colors of heaven. Besides Allah's divine blessings, Eid is a holy festival to celebrate with peace and harmony. People love to wear new clothes and shoes on this respectable religious occasion. Especially, women try to get themselves a dramatic outfit so that they can look beautiful.
It is the time of the year when no one shall focus on the shadows. Instead, you must kick out the depression and surround yourself with joys and happiness. So, get yourself a satisfactory outfit from your favorite clothing brand. Almost every brand has launched its Eid collection. Below is the exemplary and fundamental portfolio of Salitex for women.
Explore our latest eid collection and get all the famous designer brands in one place. Your hustle is over and now you can search for your desired eid dress through our collection of all eid catalogs.
1- Unstitched Embroidered Lawn Dresses for Eid (New Arrivals)

Delve into opulence on this year's Eid with the flaunting outfits here. Salitex luxury summer lawn presents you with a wide range of breathtaking ensembles. The unstitched collection is a brilliant mix of contemporary styles. Additionally, the craftsmanship and intricate design will surely propel you to get the outfit. You will slay differently among your family and other galaxies of individuals around you if you opt for any of the following dresses. For instance, please take a while to appreciate our efforts and explore the embroidered lawn dresses here. Plus, explore the Khaadi's festive eid collection for a wide range of enthusiastic Eid ensembles.
Following is an elaborated demonstration of illuminating Pakistani eid dresses for women. The beautiful lawn shirts are delicately embroidered from the front. However, you can enhance the look in a couple of ways. You can buy contrasting tassels and motifs for your dress. Attach the tassels to your border and cuffs. Further, you can attach the motifs to the neckline. All of the following outfits are coordinated with blended and embroidered chiffon dupattas. Apply minimal makeup and pair nice footwear to complete your Eid look.
2- Exclusive Salitex Eid Collection Oznur X Hira Mani (Unstitched)

I think I shouldn't quote it again and again that it's been a common practice nowadays to hire celebrities for the brand's marketing. Salitex entered the clothing industry in early 2020 and hooked the public through the models and actresses. Famous model Robina Khan beautifully demonstrated the delicate patterns of the leading brand. Further, you can see the very talented and versatile Neelum Munir in the brand's hot sellers.
Well, here we are talking about the Eid ensembles. The brand has hired the iconic Hira Mani once again for the debut of the Oznur collection. Hira Mani got fame after her massive hit drama serial Do Bol where she was paired with Affan Waheed. Due to the couple's immense love, she was again seen with the same co-actor in another drama serial, Ghalti. Here is the beautiful actress wearing the luxury eid suits by Salitex below. You can also get likewise designs from the recent Bonanza Satrangi's eid collection.

Kelly Green Embroidered Eid Ensemble
Please discover the vibrant and appropriate color for yourself below. The fabulous lawn outfit comes in a beautiful embroidered front and border. Further, you can enhance it with contrasting tassels on the edge and cuffs. The marvelous foil-printed organza dupatta is completing the voguish look. Keep your hair open for a completely dazzling look.
Yam Glow Embroidered Lawn Suit
As everyone knows that this year's Eid will come in the scorching summer season. Therefore, women try to search for a sunshine yellow or likewise shade to wear at summer events. Fortunately, the Salitex luxury eid collection has one of the chicest and dynamic yam glow outfits for you. Bareeze eid collection may have similar dress color as well.
Bold Green Luxury Embroidered Eid Dress
You can be bold enough to rock the event if you wear a classy outfit. Luckily, we have such a daring outfit for you here. Be original and be yourself with the fantastic ensemble and little tips. Undoubtedly, you will win and catch the eyes if you opt for the following dress. Maria B's eid collection also presents bold outfits for you to wear on this year's Eid.
The following bold green outfit is a little loud for women. However, it's truly ideal for young girls to wear on Eid. The breathtaking ensemble has delicate embroidery on the neckline and border. Further, you can attach pearl drops to the edge to enhance its look. The contrasting printed foil organza dupatta complements the entire hot look of the dress.
Brick Brown Luxury Lawn Outfit
Be bold but never too old to look unsatisfied with your looks. Despite all the hardships and life challenges, learn to lead a colorful life. Choose a bright and delicate outfit for yourself if you want to see a breakthrough. Undoubtedly, below is a brilliant option for you. However, the Zainab Chottani eid collection may also offer similar designs to you on this Eid.
Take a look at the fantastic brown and white combination below. The dramatic outfit comes in a delicately embroidered neckline and border. Further, it coordinates with a foil-printed organza dupatta for an entire pretty look. Combine matching high-heels with the brick brown embroidered eid outfit below to gain attractive and shiny looks.
Luxury Pink Embroidered Eid Dress
Pink is the most demanded color by teens and young girls. Therefore, the Salitex luxury eid collection brings you the most desired color of the collection. The refreshing hue will add a shine to your entire looks at your holy festival. Fortunately, the Fahad Hussayn's eid collection also presents vibrant and astonishing colors likewise for youth.
Never choose an irrelevant outfit for yourself, as the dress you wear will speak about your personality. Have a look at the graceful shocking pink embroidered dress below. The beautiful patterns and embroidery will surely turn heads on you. Plus, the coordinating foil-organza dupatta is making the attire much magnificent and appropriate for Eid.
Sky Blue Festive Eid Dress
Sometimes, people look more attractive than the original due to the color they are wearing. Therefore, we always focus on the proper selection of dress colors. One wrong decision will ruin your event, and you will regret it for a long time. If you want to bring refreshing looks, go blindly for the following sky blue embroidered and decorative luxury eid ensemble.
The prettiest dress below has delicate embroidery on the front and border. Further, it is coordinated with a contrasting foil-organza dupatta. You can apply minimal makeup to upgrade your entire eid look. Also, keep your hair open and combine significant heels for a whole vibe. Have a blast and stay classy with the slaying outfit below.
Ethnic Lavender Lawn Outfit
Nothing can beat the grace of an ethnic lavender outfit. A woman shall always choose beauty and fashion over anything else. Therefore, we are bringing you the most charming color of the season. Get similar designs from the Beechtree eid collection.
The following embroidered lavender outfit looks delicate with little embroidered patterns. Further, it is coordinated with a floral printed foil-organza dupatta that looks perfect. Wear nice and contrasting earrings with the outfit for a complimenting look.
Rosy Pink Festive Eid Dress
Rosy pink has always been the most demanded and loved color. Undoubtedly, exterior beauty means a lot to women who always look for competition. If you want to win the competition, you have to search for a fantastic outfit. Verily, you will find the fascinating and enchanting outfit from the latest Nishat Linen's eid collection.
Enhance your capacity to seek beautiful outfits below. The following rosy pink outfit has delicate embroidery on the neckline and border. It has minor mirror details on the neckline that makes it entirely beautiful. Also, the contrasting foil-organza dupatta looks glamorous and relevant for eid. Pair delicate jewelry to complete your gorgeous Eid look.
Actually, I am not making a dialogue, but honestly, Salitex is offering the chicest clothing styles for Eid. You might be a beautiful soul, but you can be as beautiful outside if you wear a dynamic outfit. Above are the flaunting dresses for you that will add sparkle to your looks. So, go and grab your favorites online from the site of the leading brand. Do not forget to follow the fashion tips if you want to slay perfectly on this year's Eid.