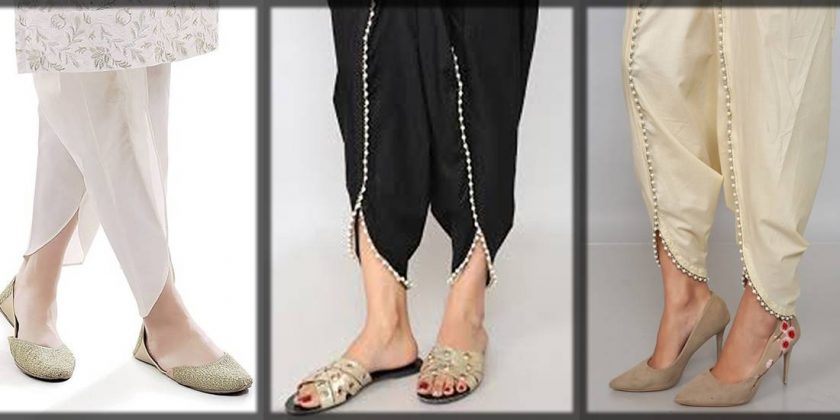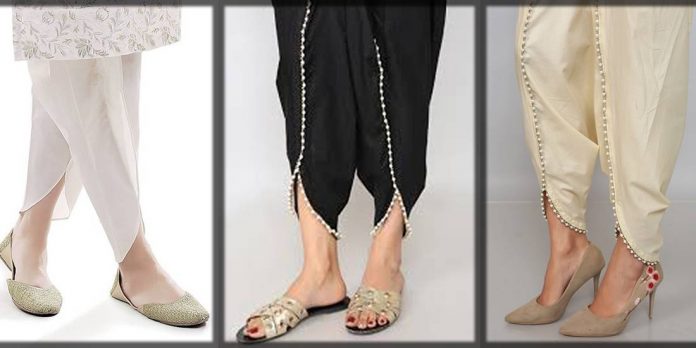 Shalwar Kameez is the national costume of Pakistan. Pakistani girls love to wear their national clothing as it looks decent and comfortable. However, every girl tries to seek innovative and trendy dresses by adding some style in their costumes. Therefore, these latest tulip pants are on the trending list in Pakistan.
Tulips are the bottom wear for girls that has a samosa-like shape. Therefore, these bottoms are famous as samosa shalwar. However, these pant styles are very trending in Pakistan because of their innovative and stylish design.
There are different ways to wear shalwar. Some girls wear it with kameez, some with frocks, and even some with short tops. Similarly, girls can also wear tulip pants with either kameez or gown. So, keep reading for astonishing dresses.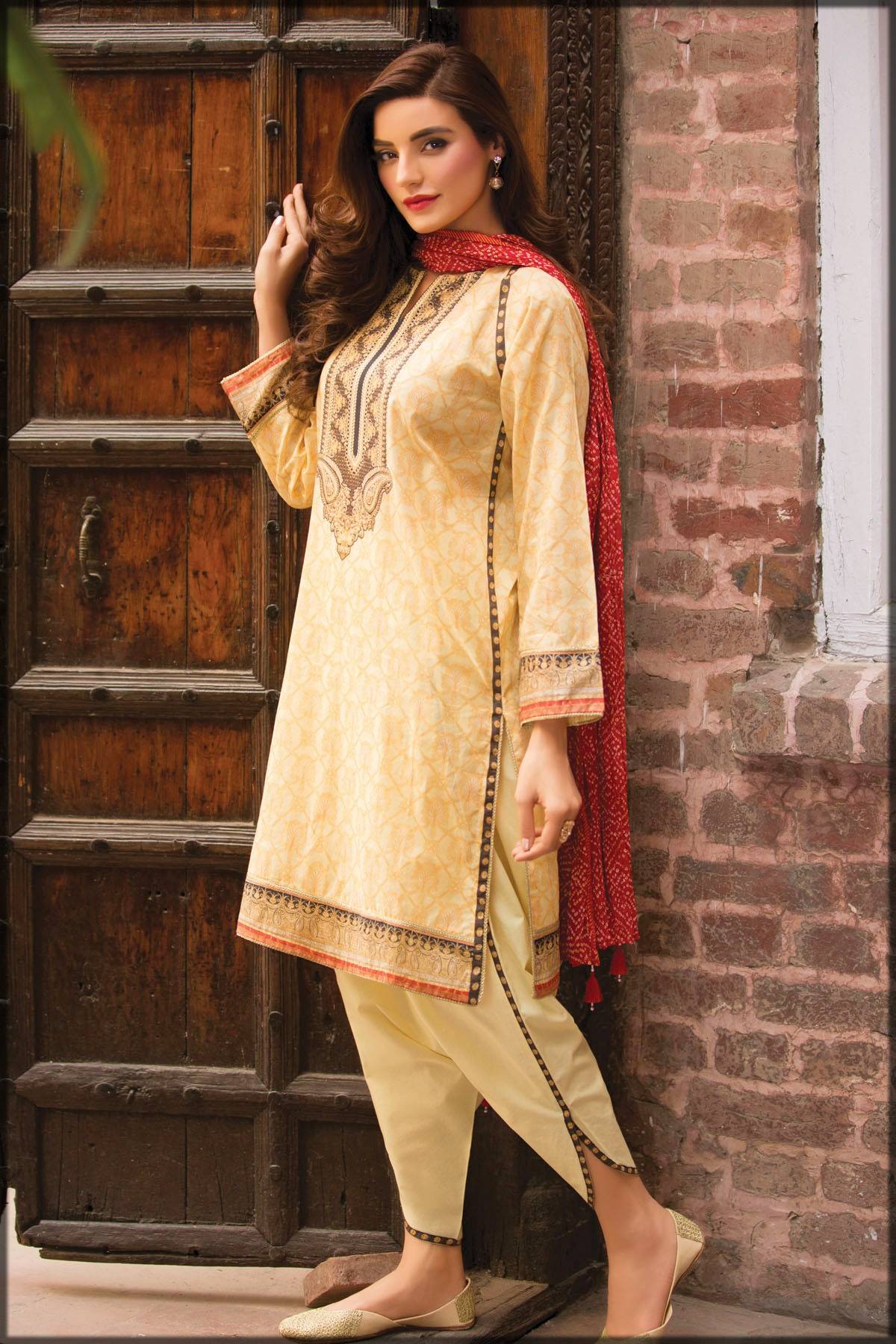 New Trend of Tulip Pants in Pakistan

Pakistani girls are always searching for new style shalwar kameez to look stylish and trendy. However, these tulips are one of the most trending costumes in Pakistan. Girls love to wear them casually as well as occasionally.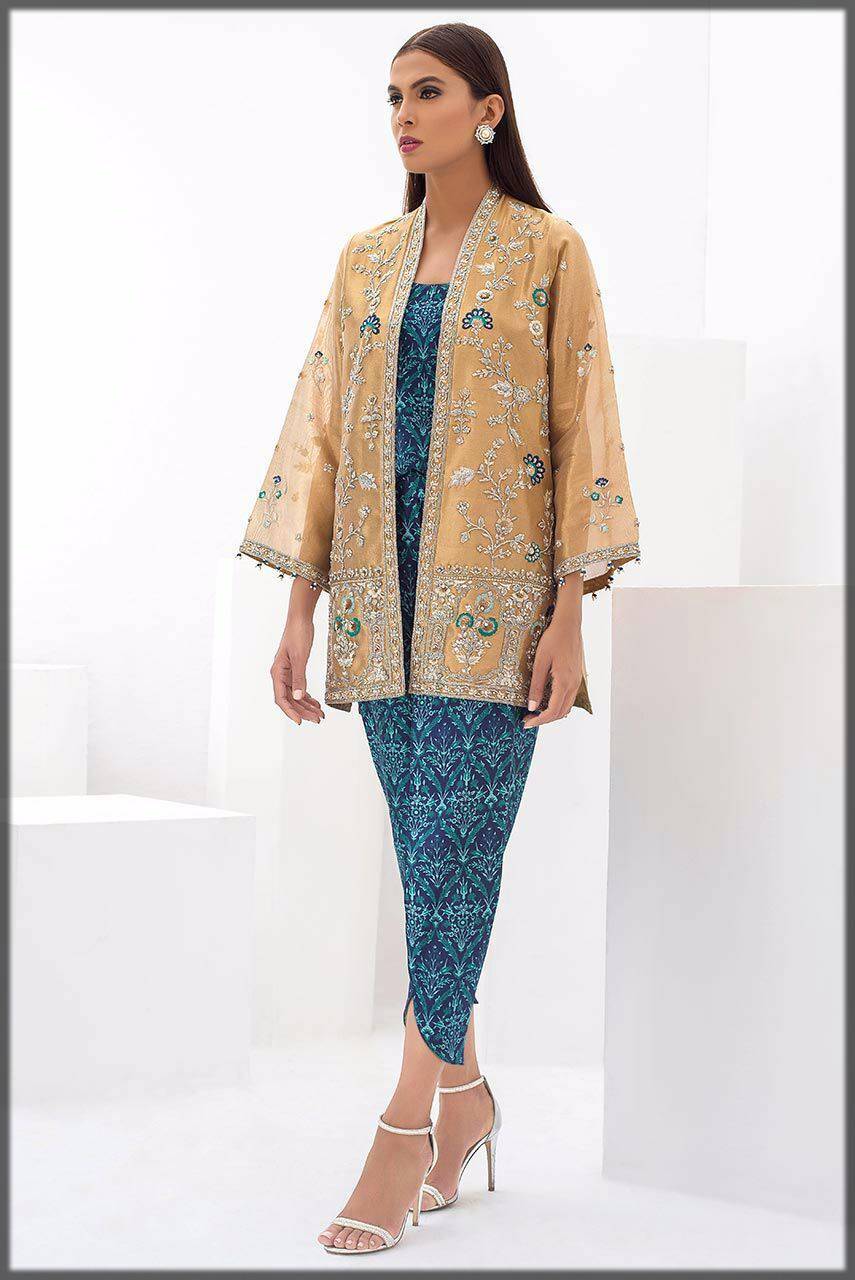 Types of Tulip Pants Trending in Pakistan
There are different variations in tulip pants. However, many girls don't know about all the varieties that are currently trending in Pakistan. Therefore, after reading this blog, one can easily understand all the variations of tulip pants.
As simplicity is the ultimate sophistication, therefore, these simple and plain tulip pants have very high demand in Pakistan. Girls love to wear these samosa-shalwars to look elegant and trendy. However, one can wear tight plain shalwar while the other can also wear trouser style tulip pants.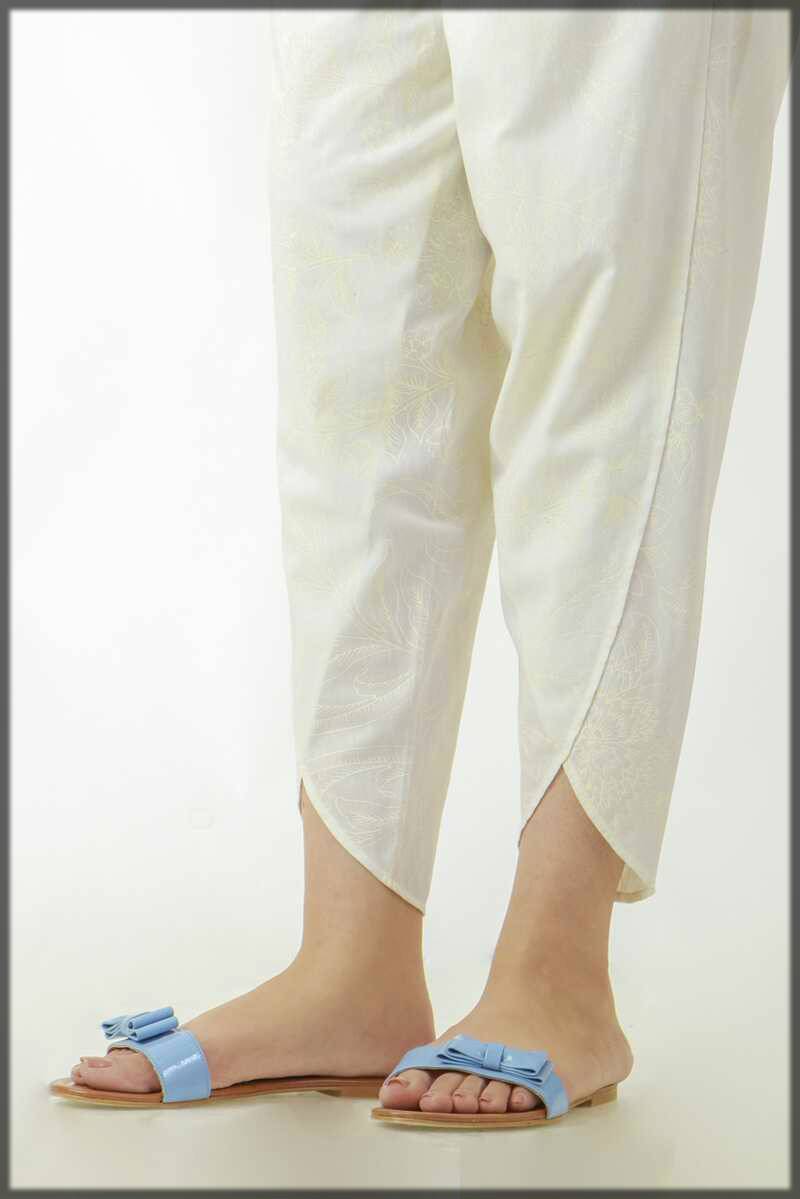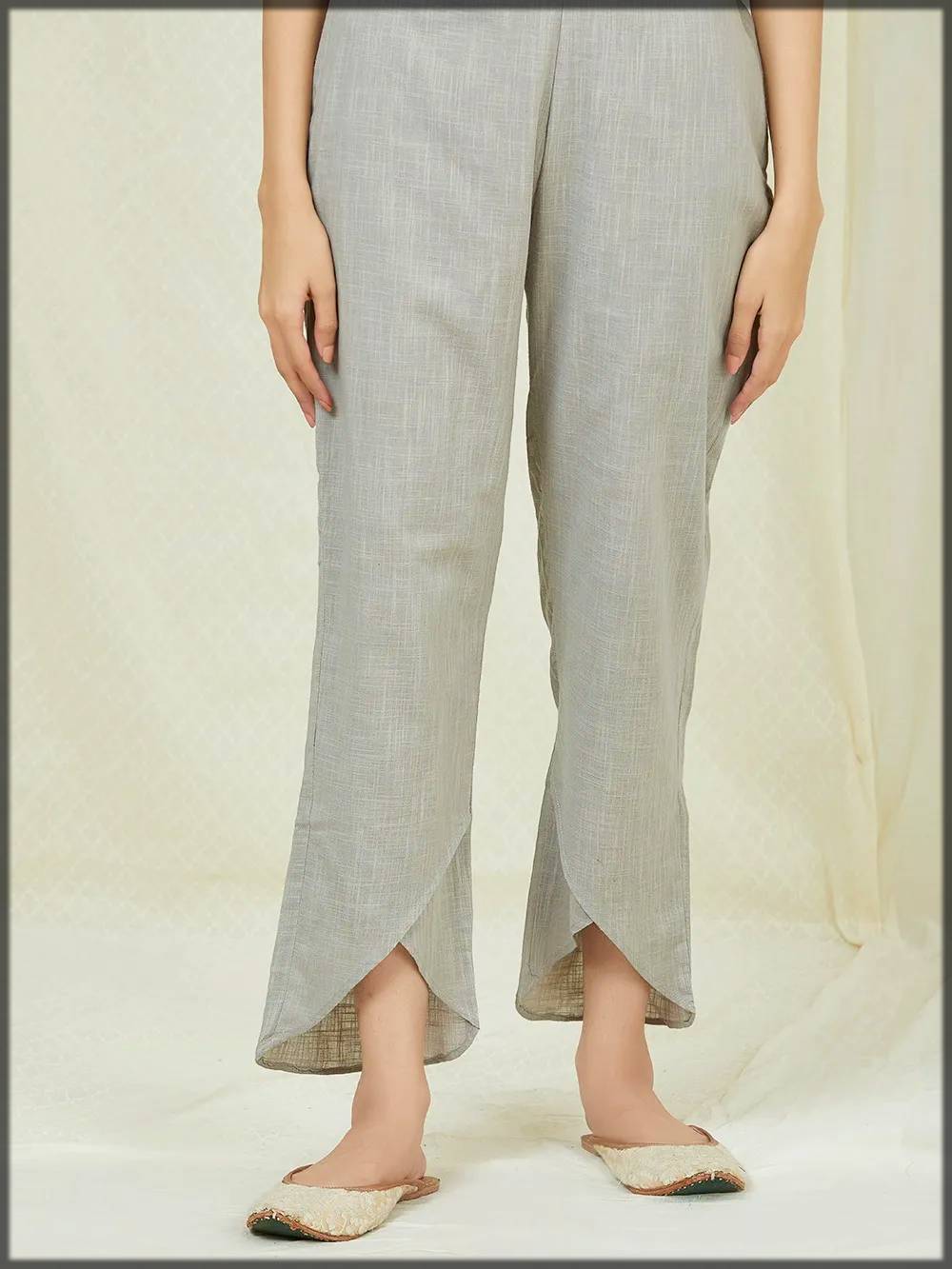 Having sophisticated and decent prints on the samosa-shalwar looks impressive when a girl wears them with appropriate upper wear. However, many girls don't like to wear shalwar with prints. Besides, having a delicate print and smooth piping around the corners look amazing on short shirts. Moreover, it adds the funky look to the personality.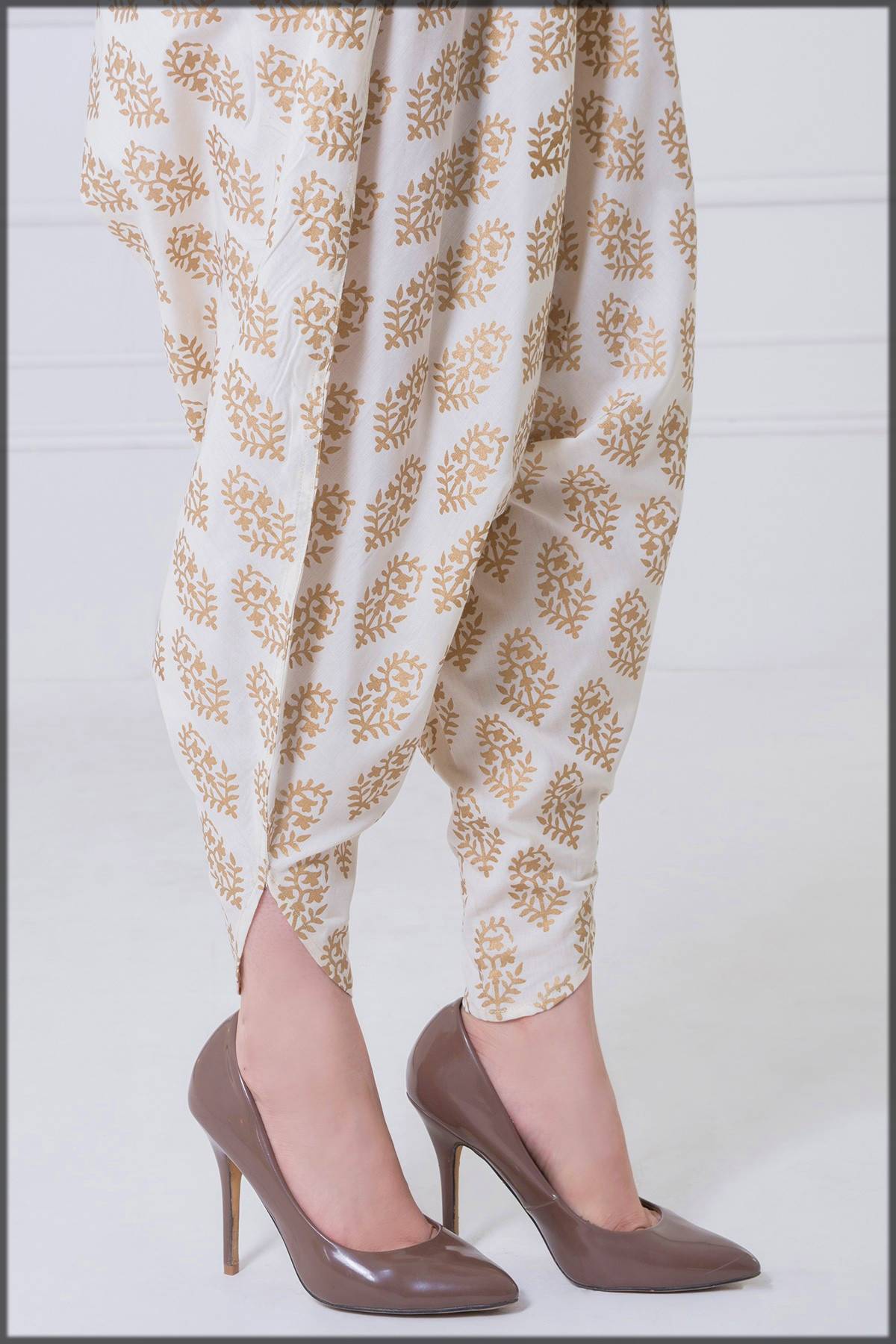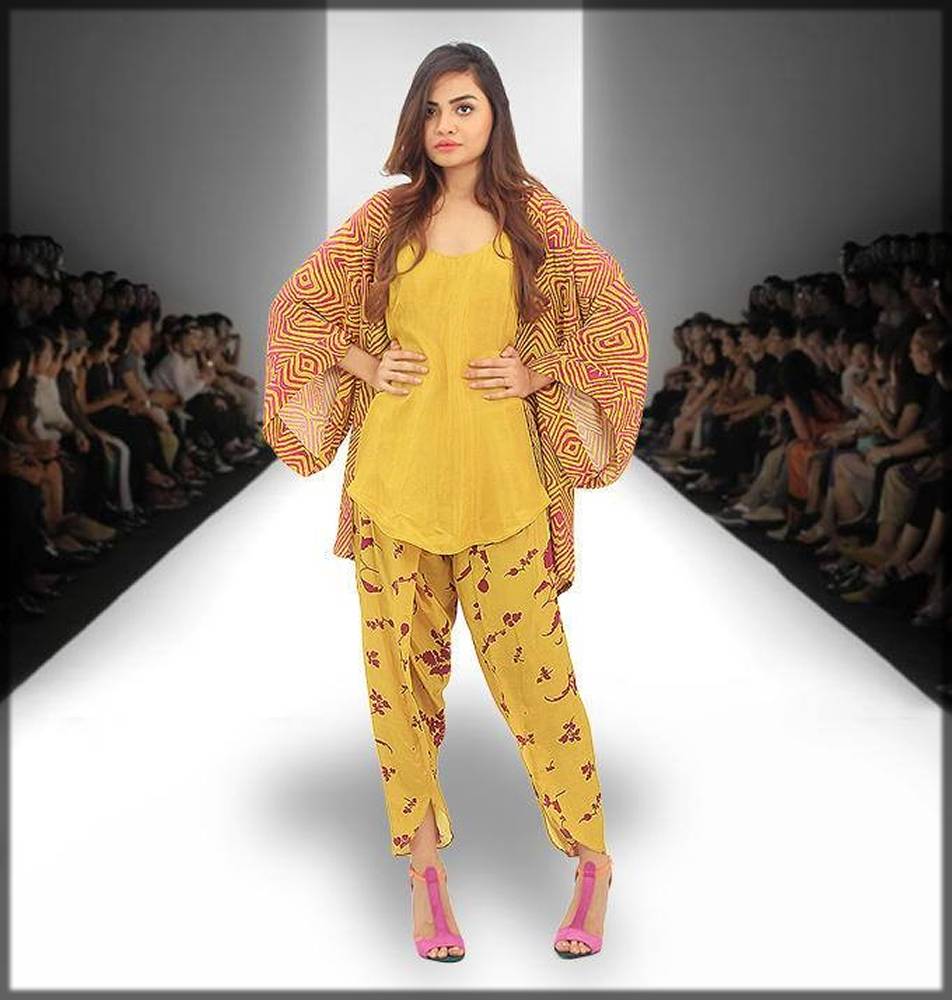 Decent Embroidered Tulip Styles

Embroidery on shalwars is very rare, as many girls don't like to wear such costumes. However, it is very trending nowadays, and many young girls prefer to wear the latest tulip pants with excellent embroidery on the edges.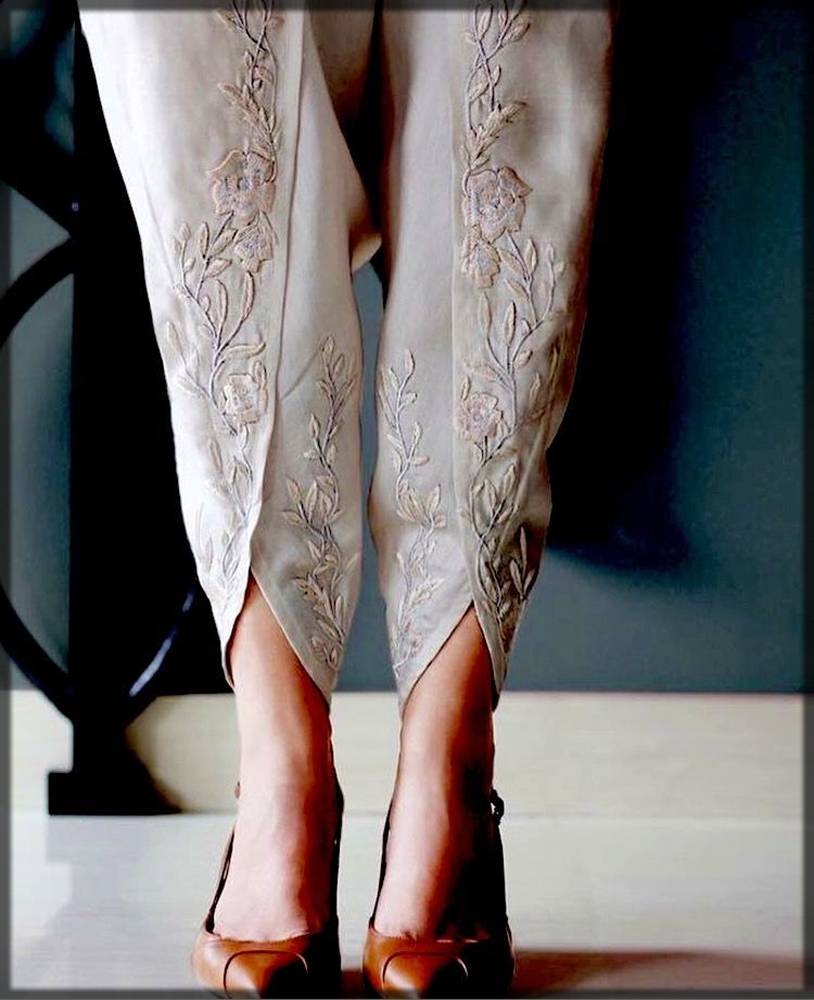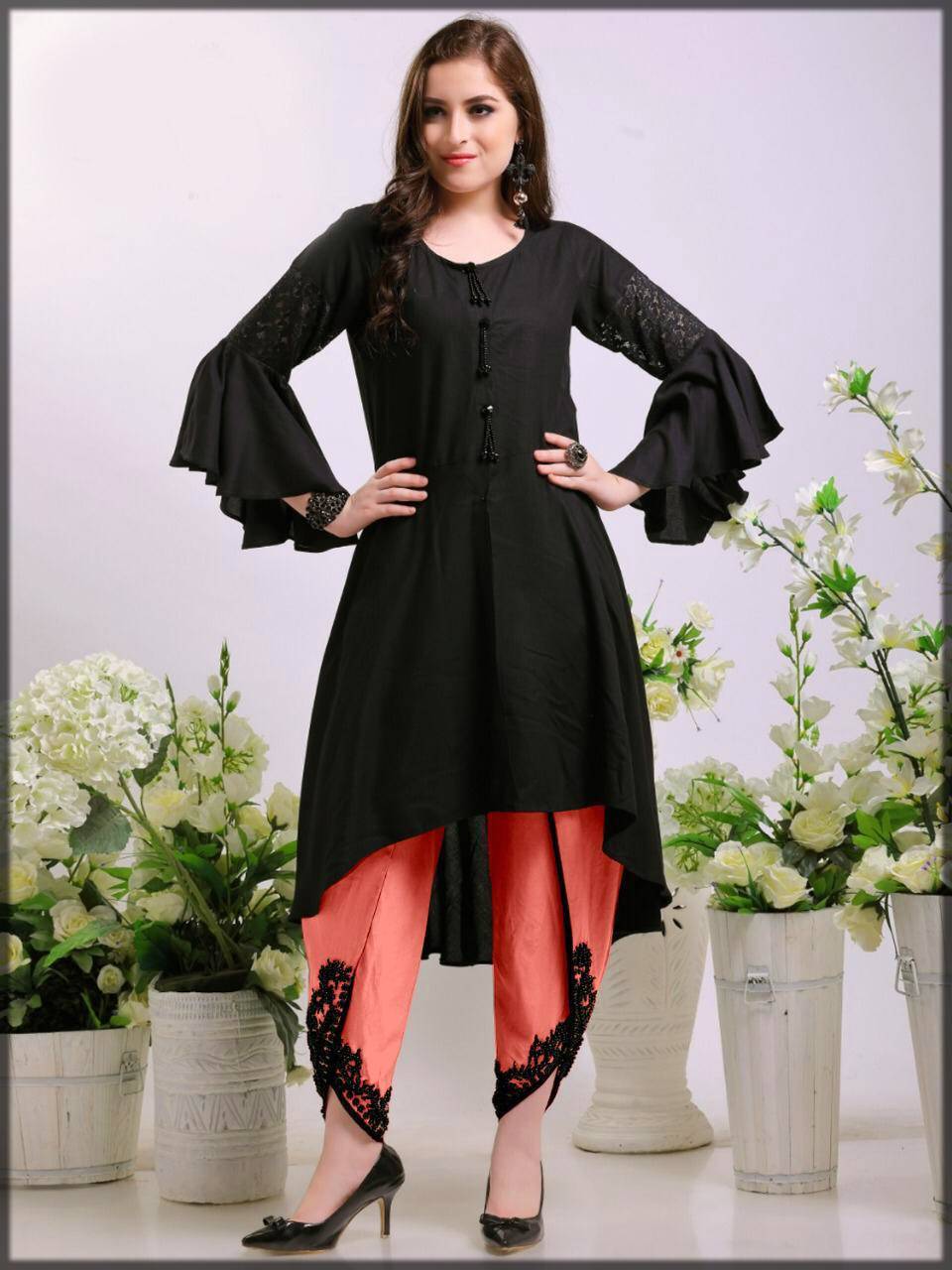 Classy Tulips with Lace on Edges
The allurement of laces on shirts or frocks is very common in Pakistan. However, the addition of laces on shalwars gives a classy look. Moreover, wearing a tulip pant with lace embellishment enhances the class of a girl. To retain a chic and trendy look, all you have to do is wear fashionable shoes to enhance the grace of the samosa-shalwar.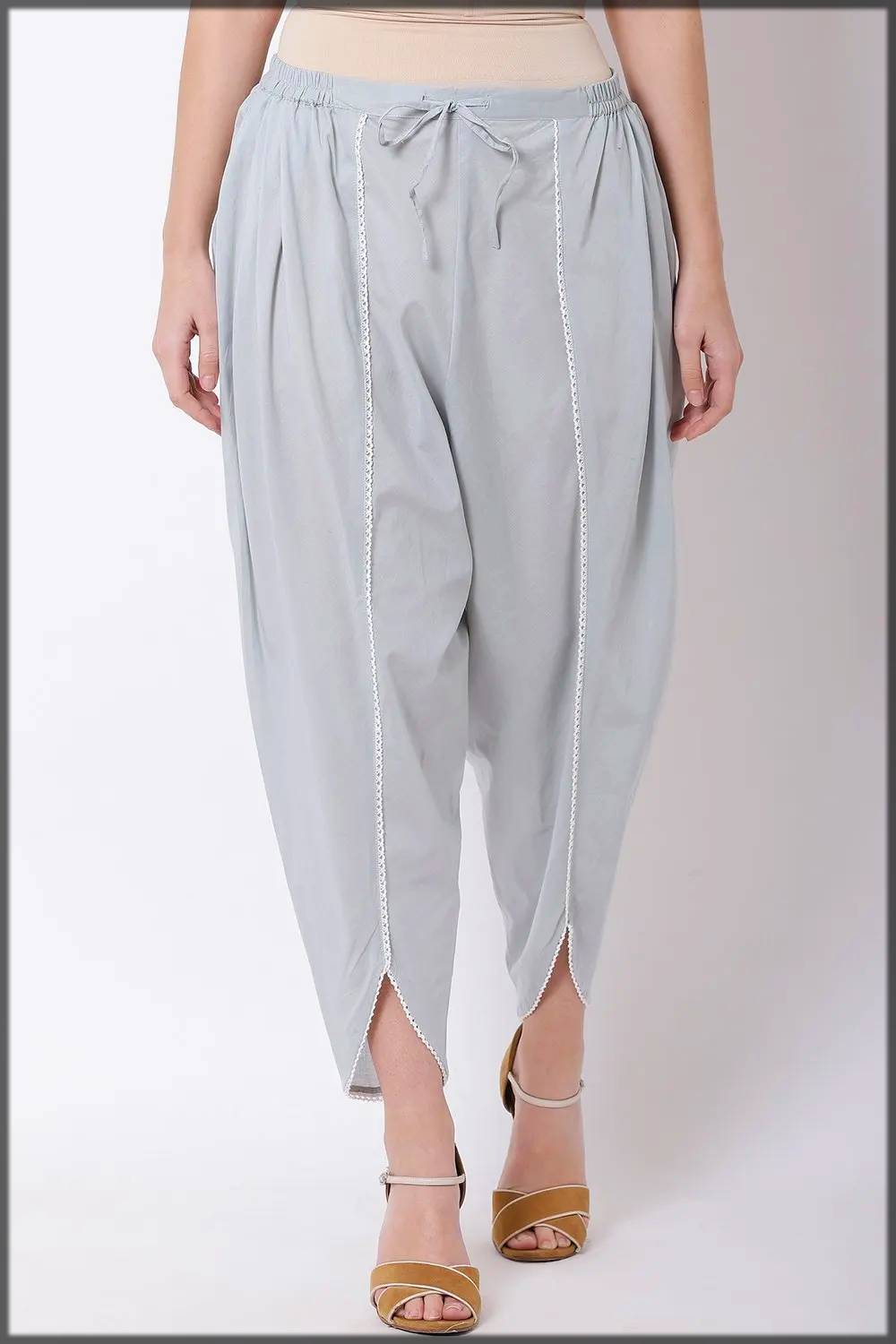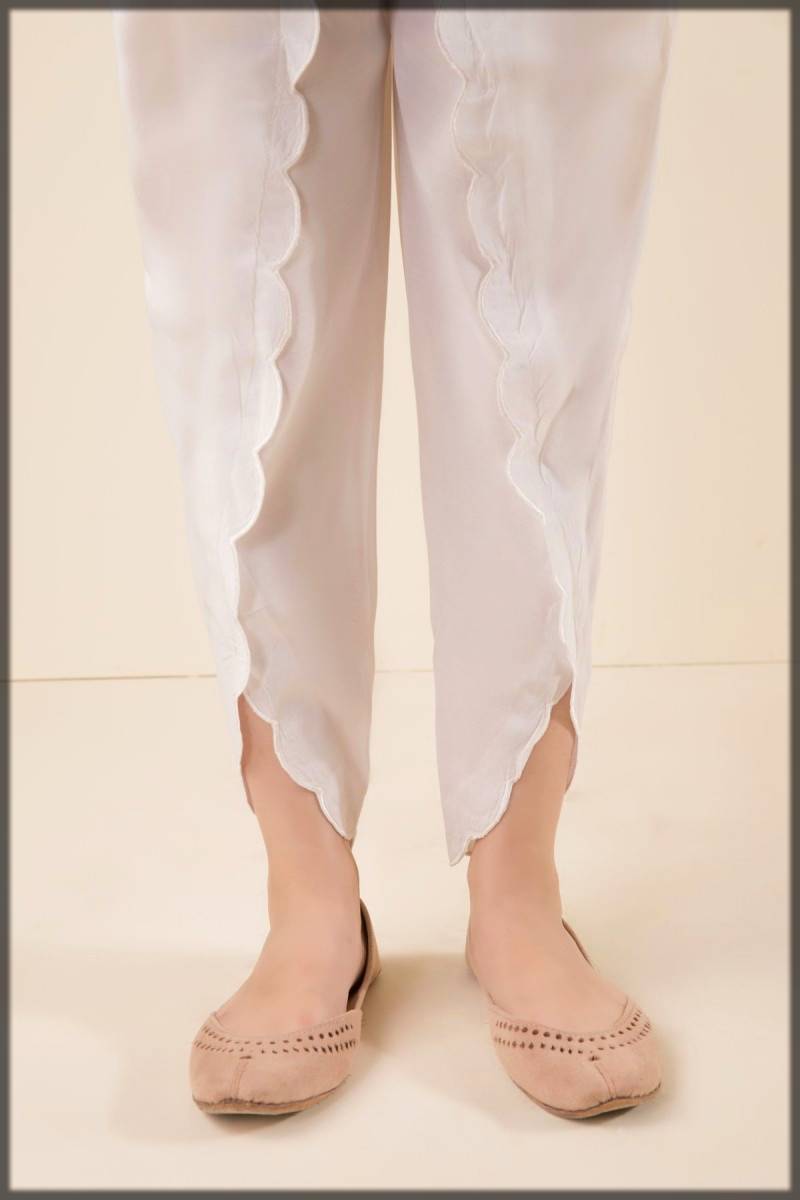 Tulip with Pearls Embellishment
Tulip pants look more glazing when they have a stylish embellishment of pearls around the edges of pants. However, they look more exquisite when it comes to formal wear dressing. Moreover, one can also embellish a shalwar only from the bottom to reduce the peals layer.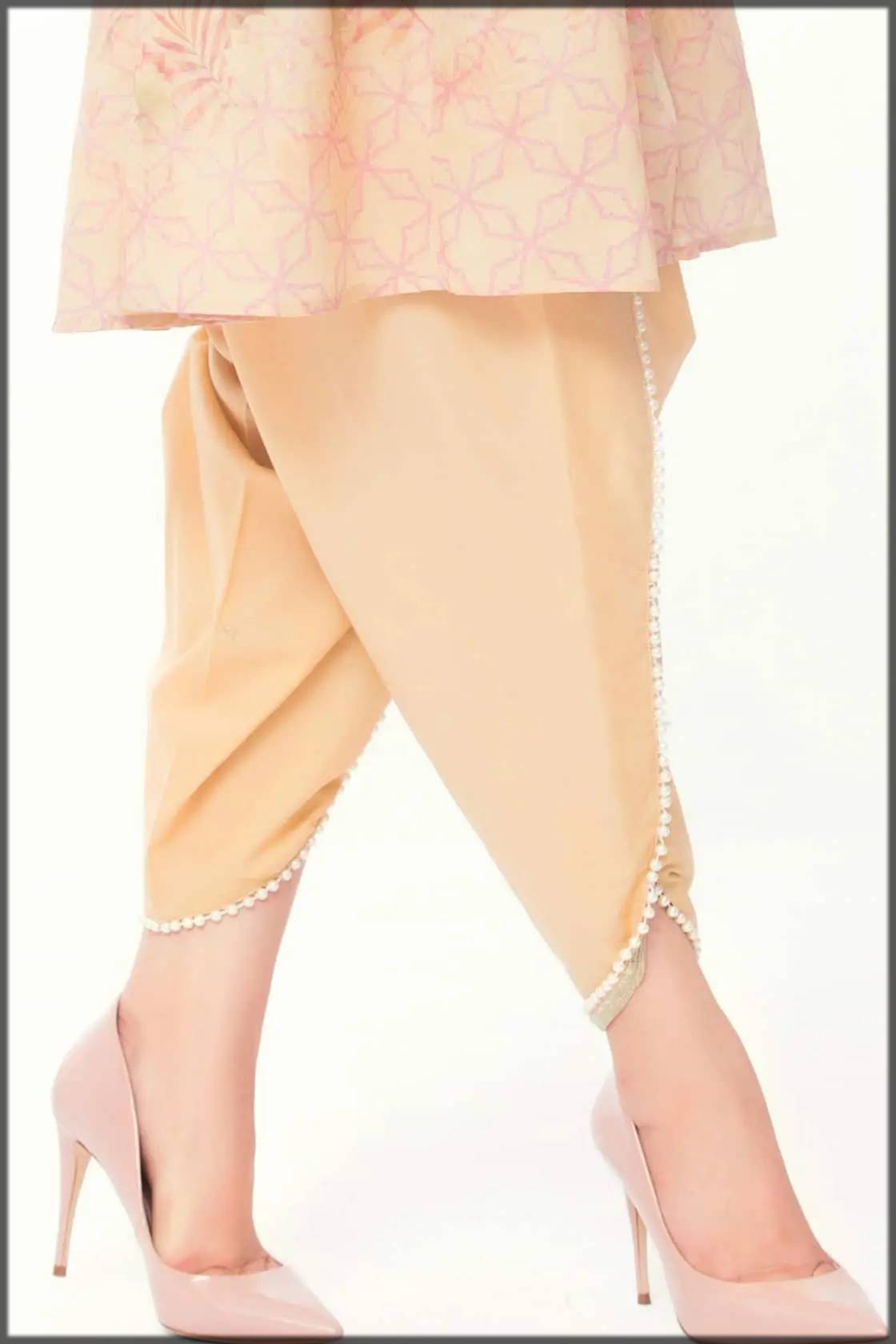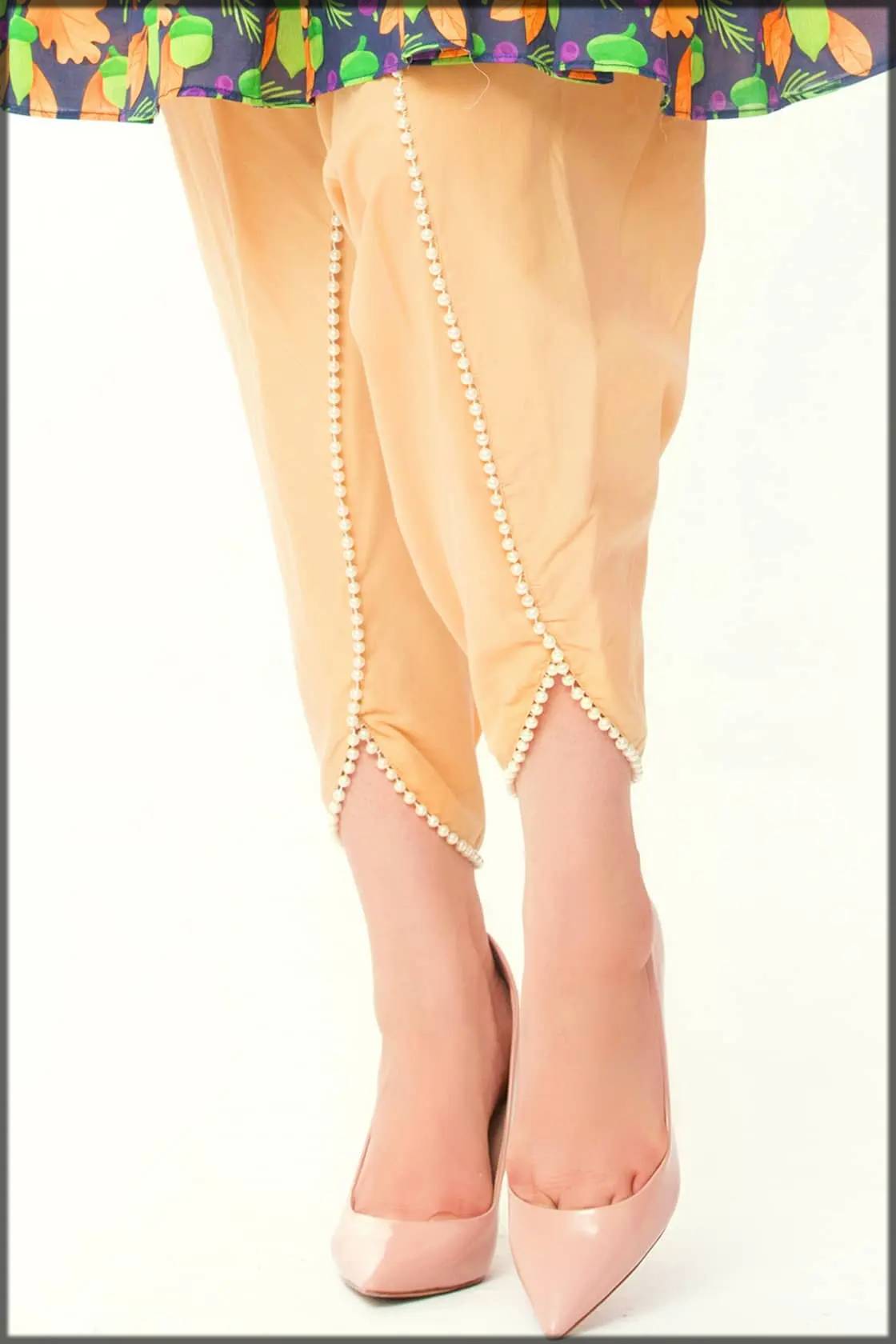 Wrap tulip pants are the bottom wears that are highly comfortable because of their soft fabric and loose stitching. Moreover, the prominent frill like layer enhances the style of this shalwar. Many girls wear it on free-size short shirts to look smart and modern.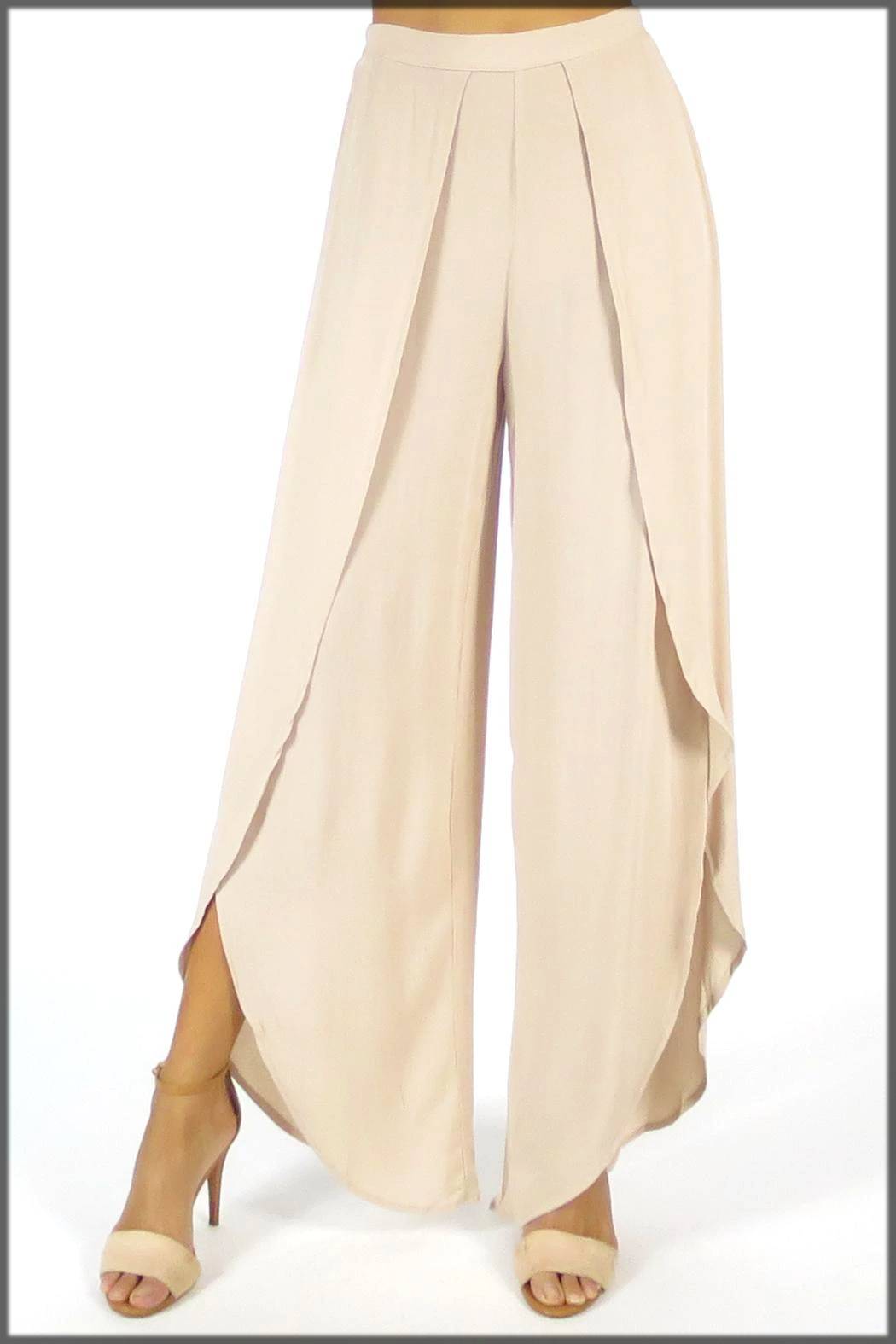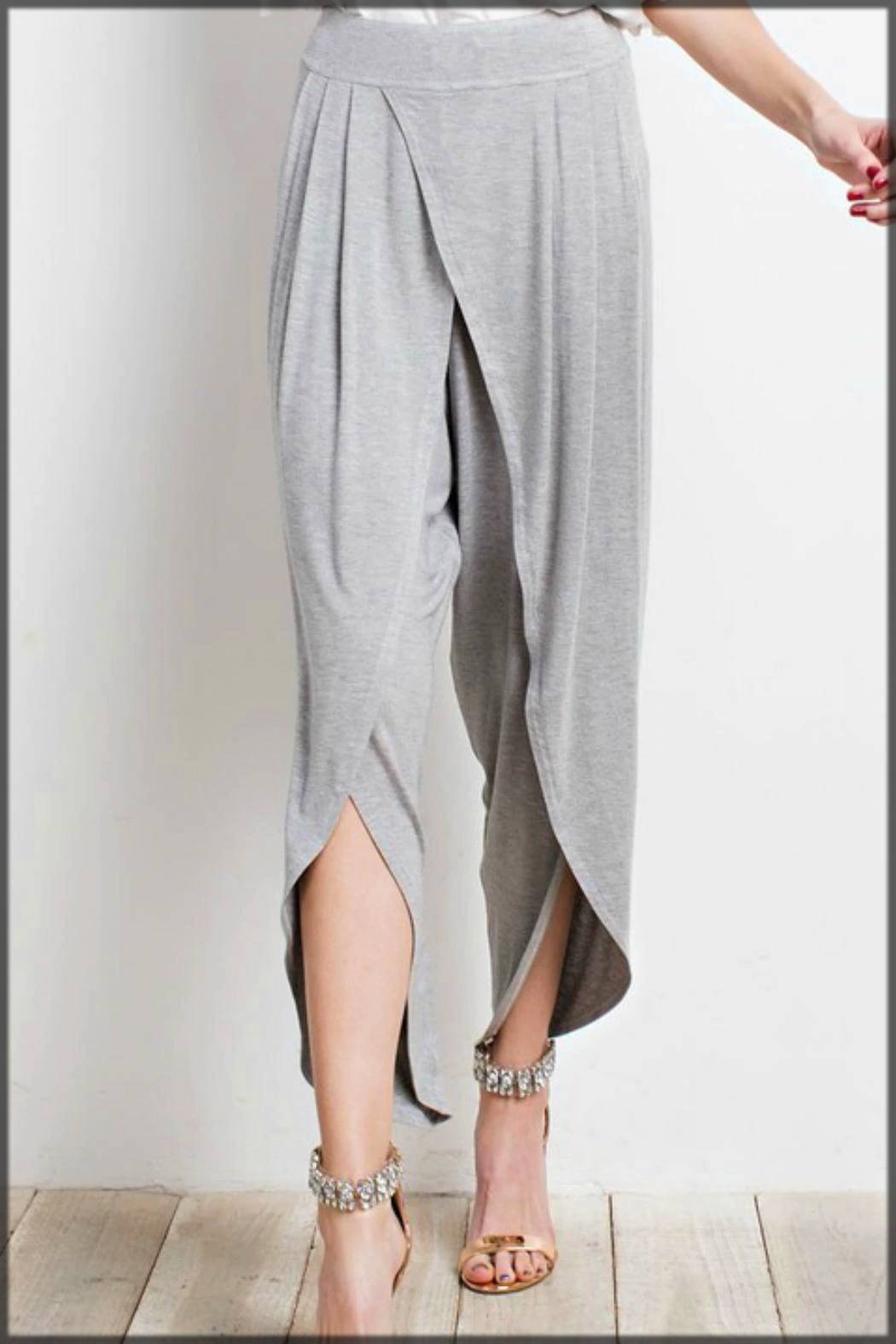 Pakistani Casual Dresses with Tulip Shalwar

Many girls in Pakistan wear the latest style tulip pants casually. However, this adds style to the grace of a girl as wearing simple plain samosa-shalwar gets the attention of many people.
Stylish Frock Style Dresses
Frocks are the costumes that never goes out of fashion. Many girls grab gowns casually to look stunning and slaying. However, wearing easy and simple frocks is easy to carry. Besides, wearing gowns with samosa-shalwar gives an extraordinary look that every girl deserves to have. The combination of angrakha style frocks with samosa-shalwar is the most demanding traditional dress nowadays.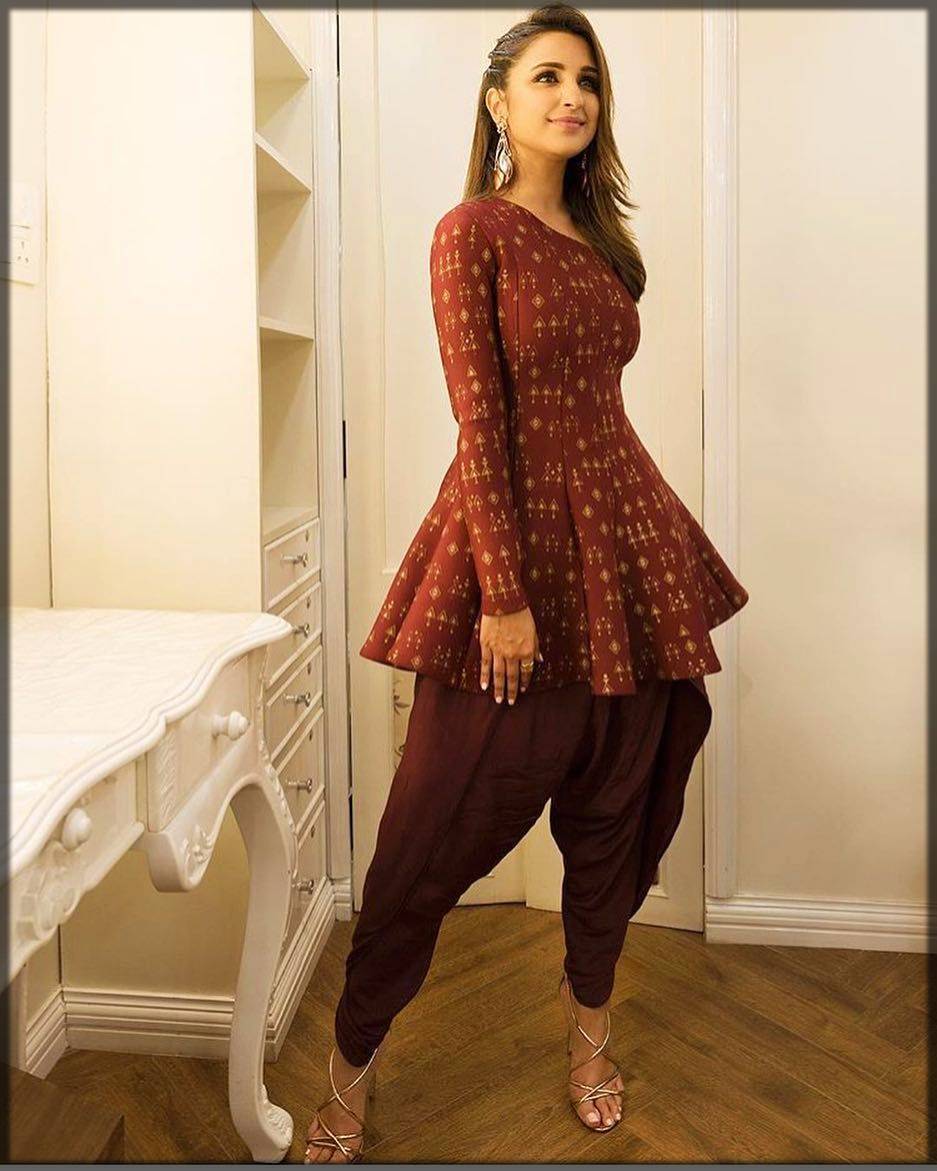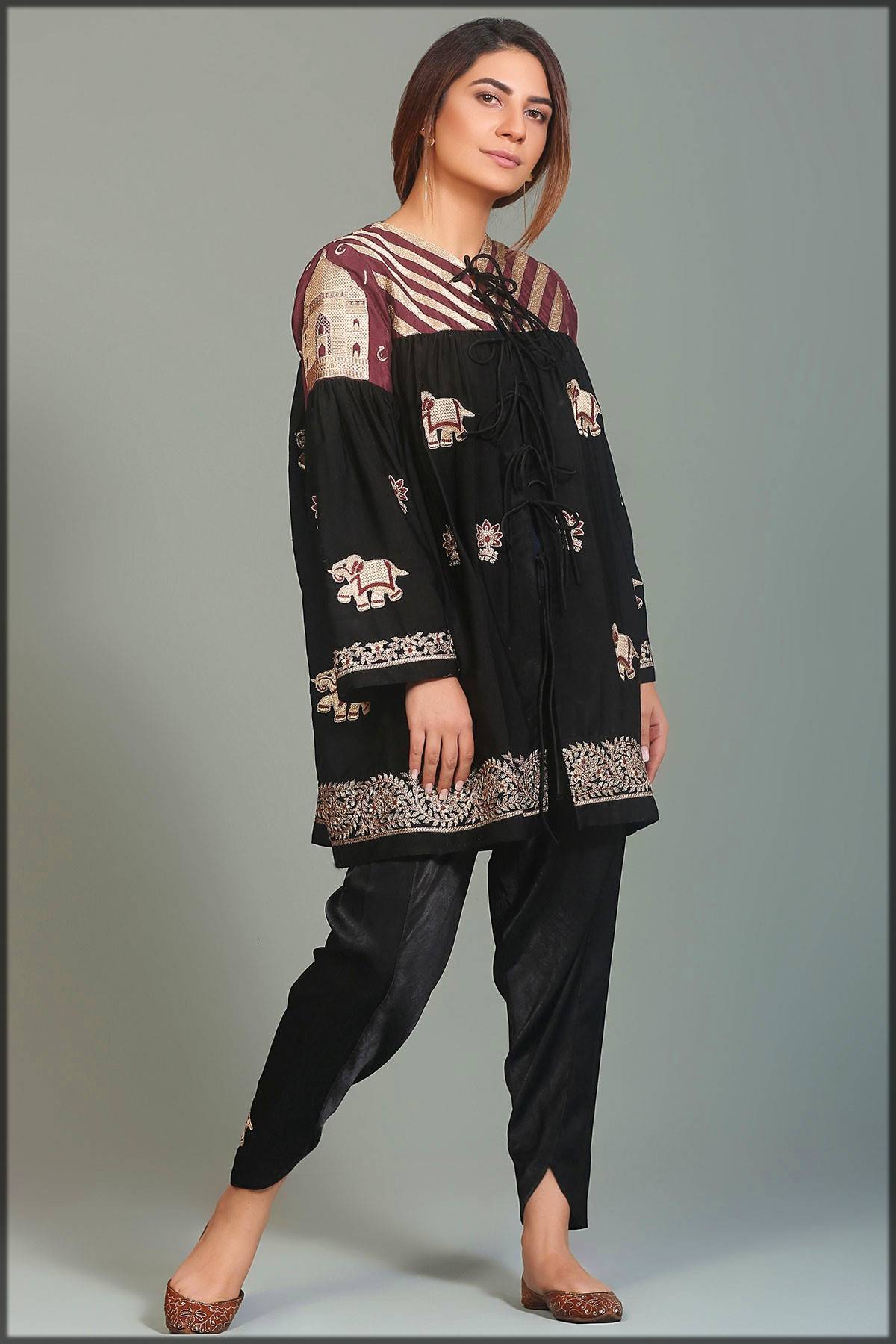 Sophisticated Tulip Style Shalwar Kameez
Some girls prefer to have a casual style without any extra allurement. Therefore, these decent and straight shirts are with samosa-shalwar that itself is a unique design. Wearing these costumes will help retain the traditional look along with new style and fashion. However, black and white contrast has always been the favorite one of many girls. Therefore, this decent black shirt looks glamorous with white tulip-style shalwar.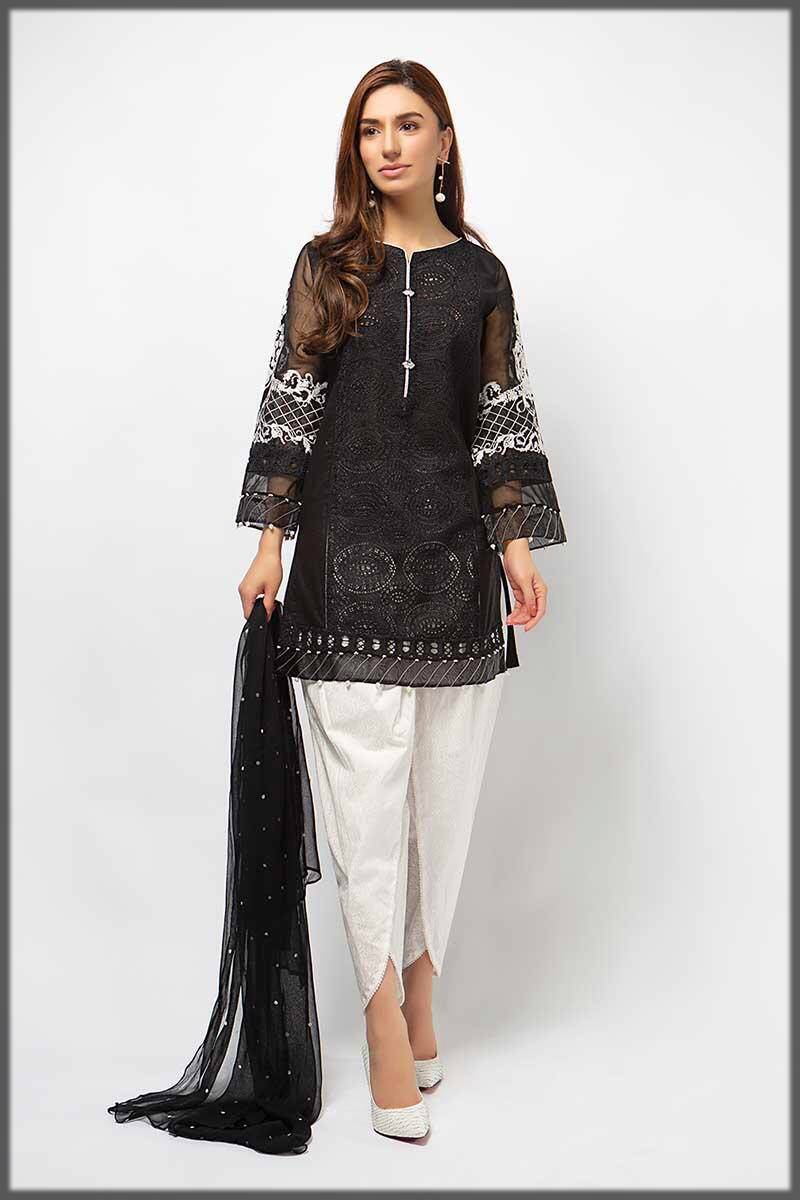 Moreover, wearing a short shirt with printed samosa-pants having pearl or lace allurement looks more sophisticated and stylish. Many girls wear these stylish pants with short Kurti designs to look stylish and smart.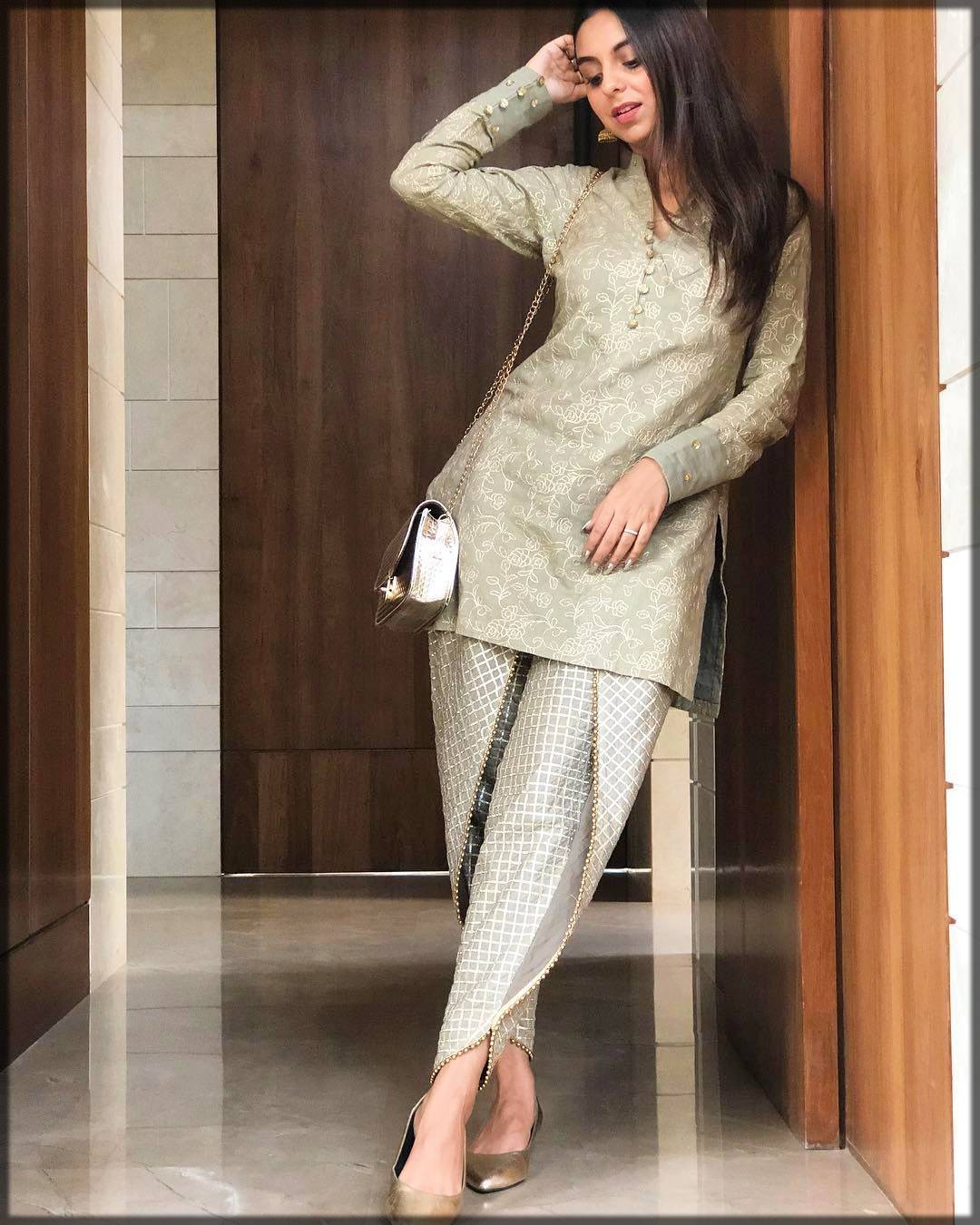 Pakistani Formal Costumes in Tulip Style Bottom
Formal dresses are those outfits that people grab for special occasions, parties, or events. However, everyone deserves to look unique and slaying on special occasions. Besides, one can look different by wearing something different and trendy. In Pakistan, however, the most fashionable outfit includes tulips with either shirts or party wear frocks. Moreover, fabric and color combinations make the dress formal or unique.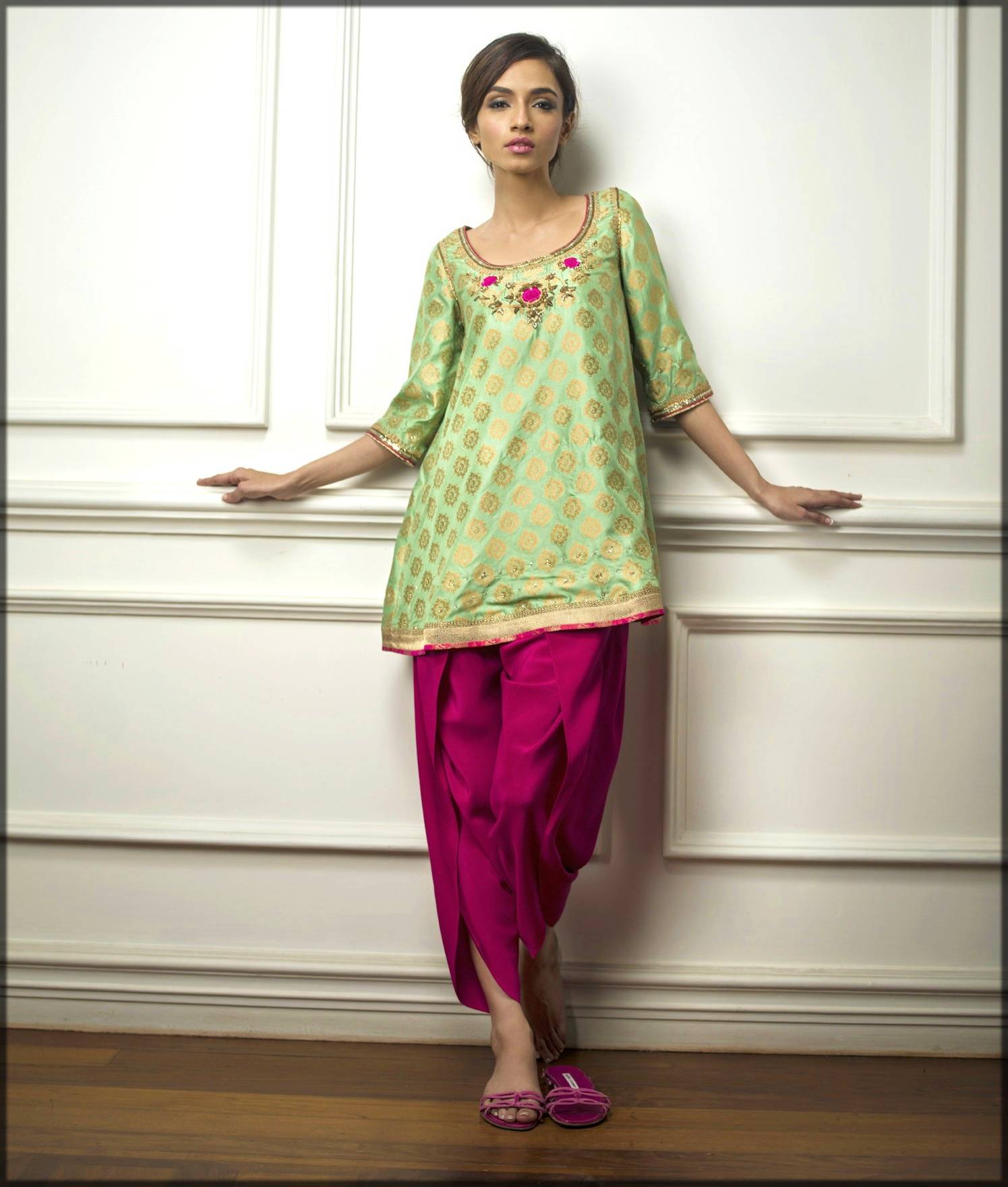 Girls can make their evening events more delightful by wearing this little fancy dress with tulip-shalwar. Light colors always look pretty on girls, and so the delicate embroidery work on the shirt. Therefore, this dress will be the perfect outfit for occasions when a girl wears stylish shoes and makes a stunning Asian hairstyle.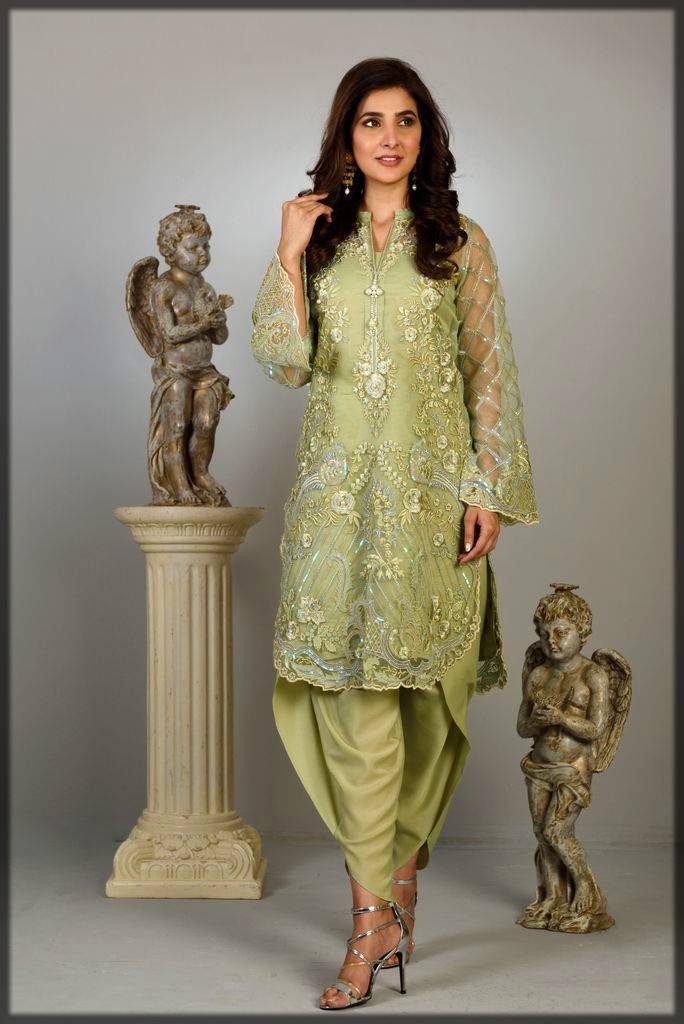 Exclusive Frock Style Formal Outfits
Frocks enhance the sophistication of a girl's personality. However, there are different designs of party wear dresses that girls can grab on special occasions like birthday parties, Eid, and other formal events. This off-the-shoulder pink color short dress has a combination with fancy samosa-shalwar that has beautiful embellishment with decorative lace. Moreover, this short frock has umbrella style arms with lace allurement at the edges. This dress is the most considerable formal outfit for girls who love pink color.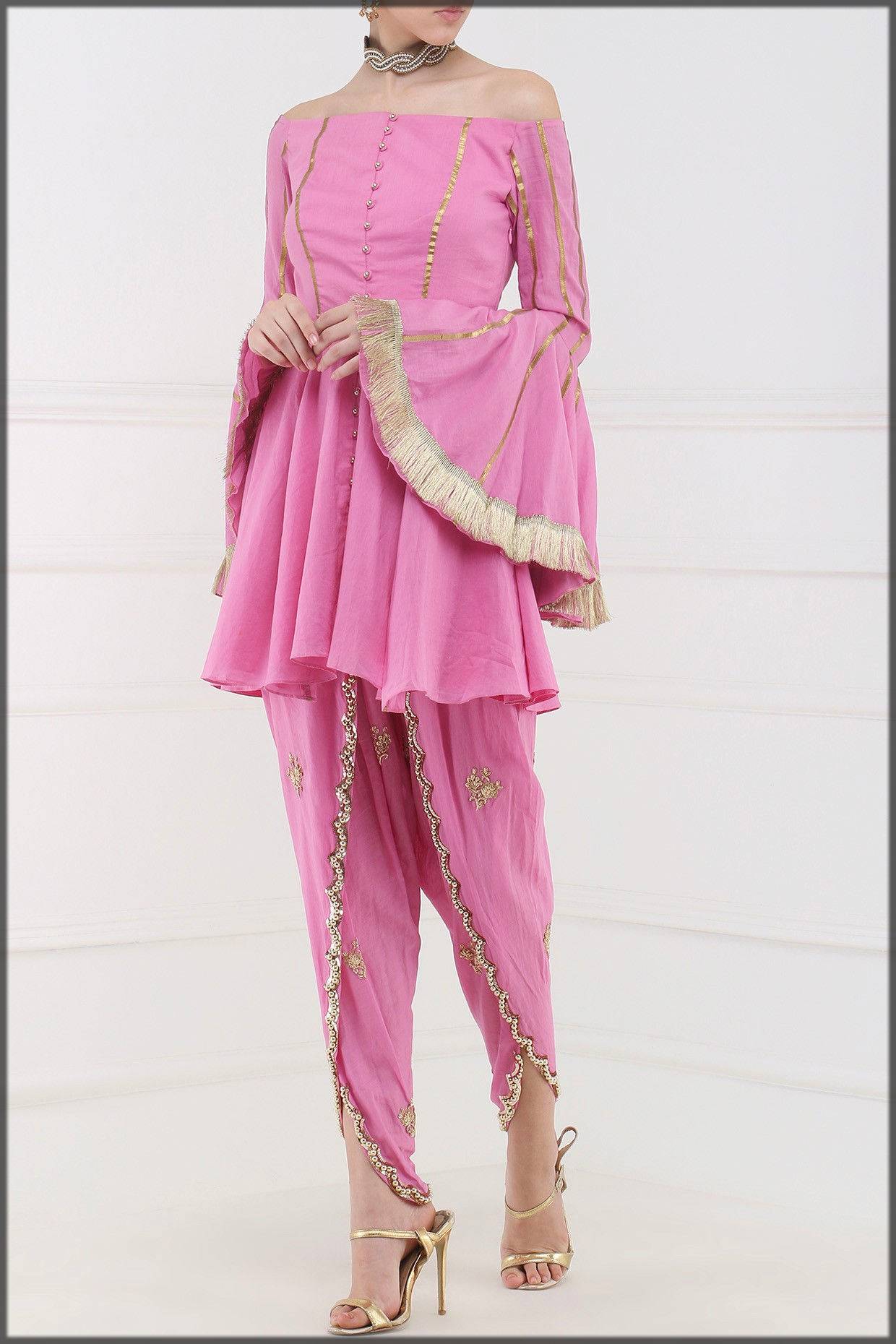 Light shades always look decent and elegant on girls. However, this off-white sleeveless frock seems fabulous with golden printed jamawar tulips. Furthermore, to enhance the glazing looks, one can wear a delicate bracelet of unique design to look formal and fancy.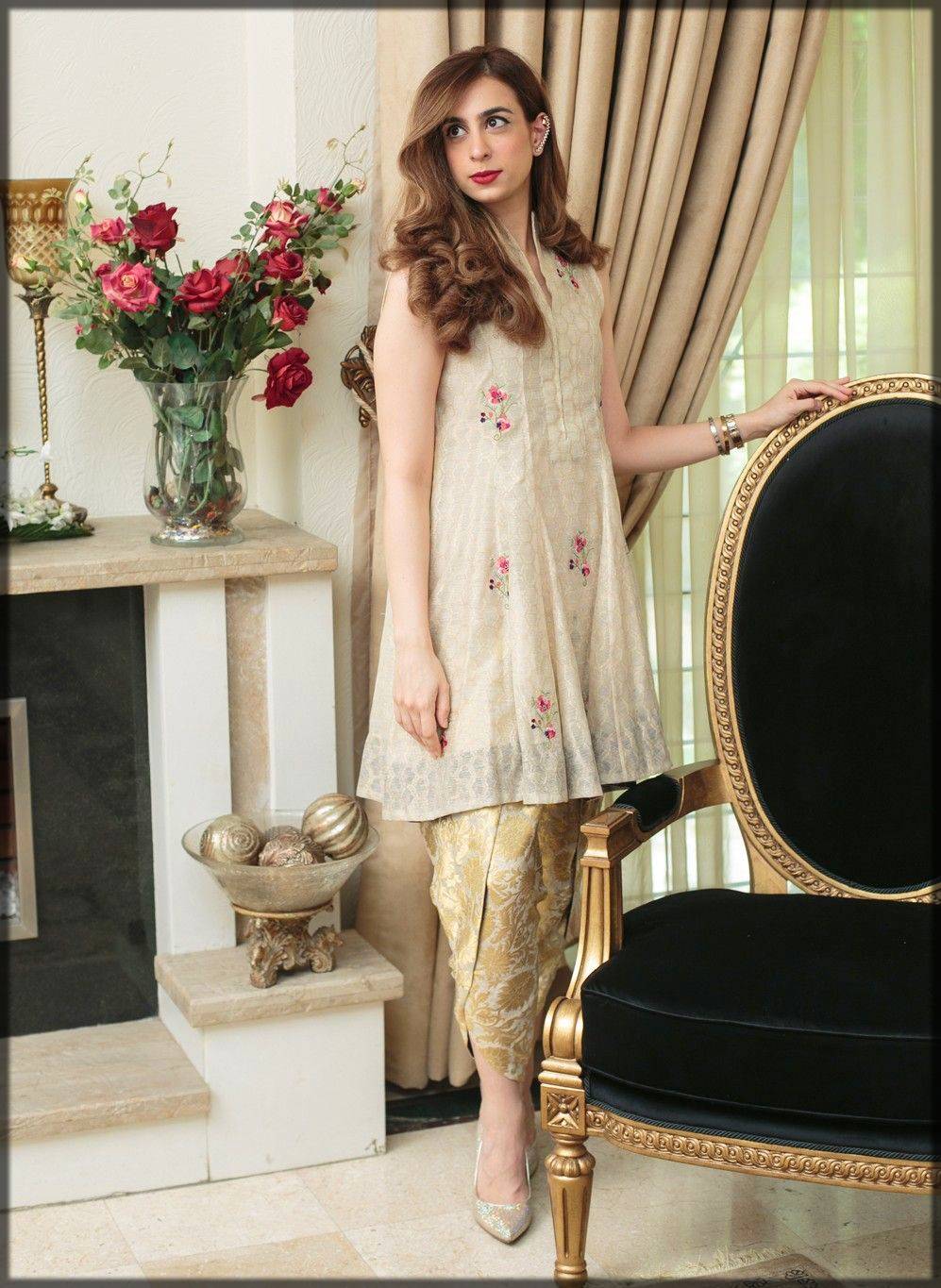 Subsequently, this georgette fabric navy blue Anarkali frock looks glamorous with delicate embroidery around the neck portion. However, wearing georgette tulips with frocks enhances the desi and traditional outlook of a girl.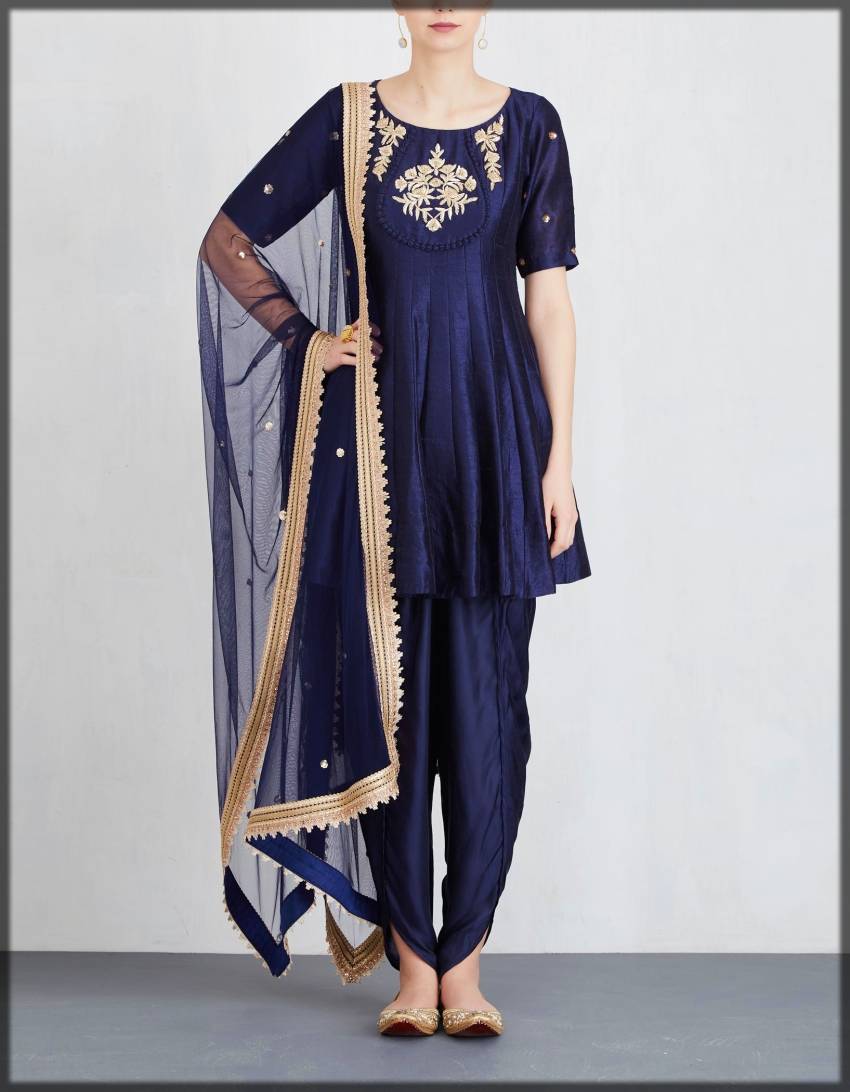 Stylish Western Dresses Trending in Pakistan
Apart from some traditional wears, here are some western-style tulips that are trending nowadays. Girls who like to look modern and smart mostly grab tulips with short and stylish tops. However, this shocking-pink cape-style top looks modest with a tulip-pant. Girls go for such dresses to look jolly and funky. You can check out Breakout Tops for more variety.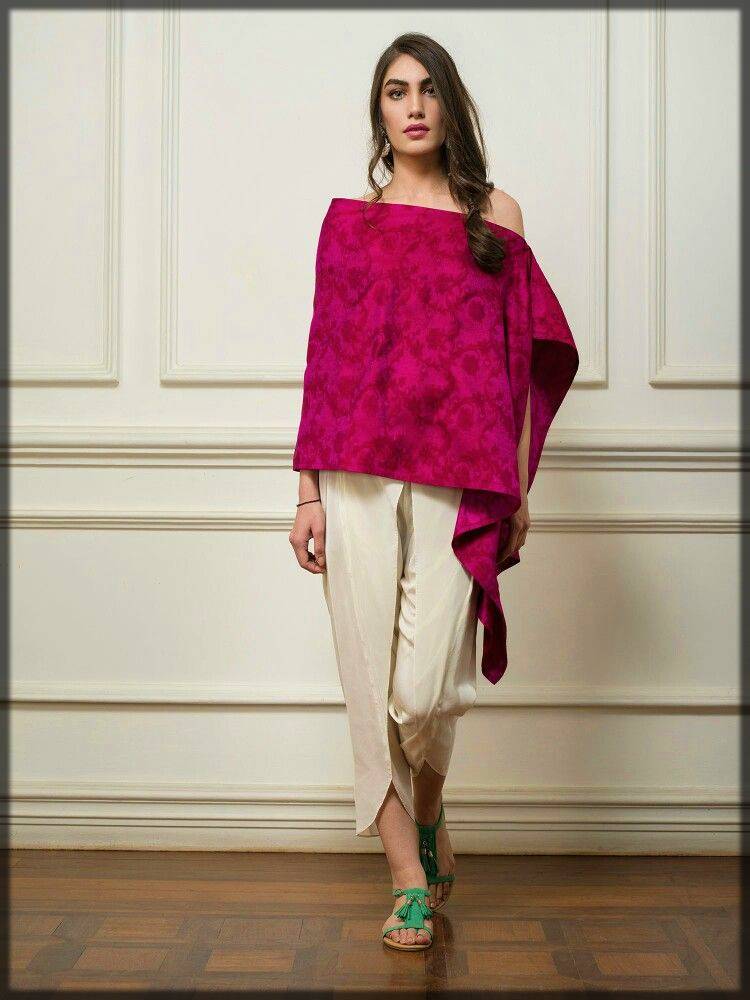 Similarly, these western-style semi-formal tops look fantastic with plain trending samosa-style shalwars. Usually, girls who don't carry a dupatta with dress mostly go for such designs because they are easy to carry and modern.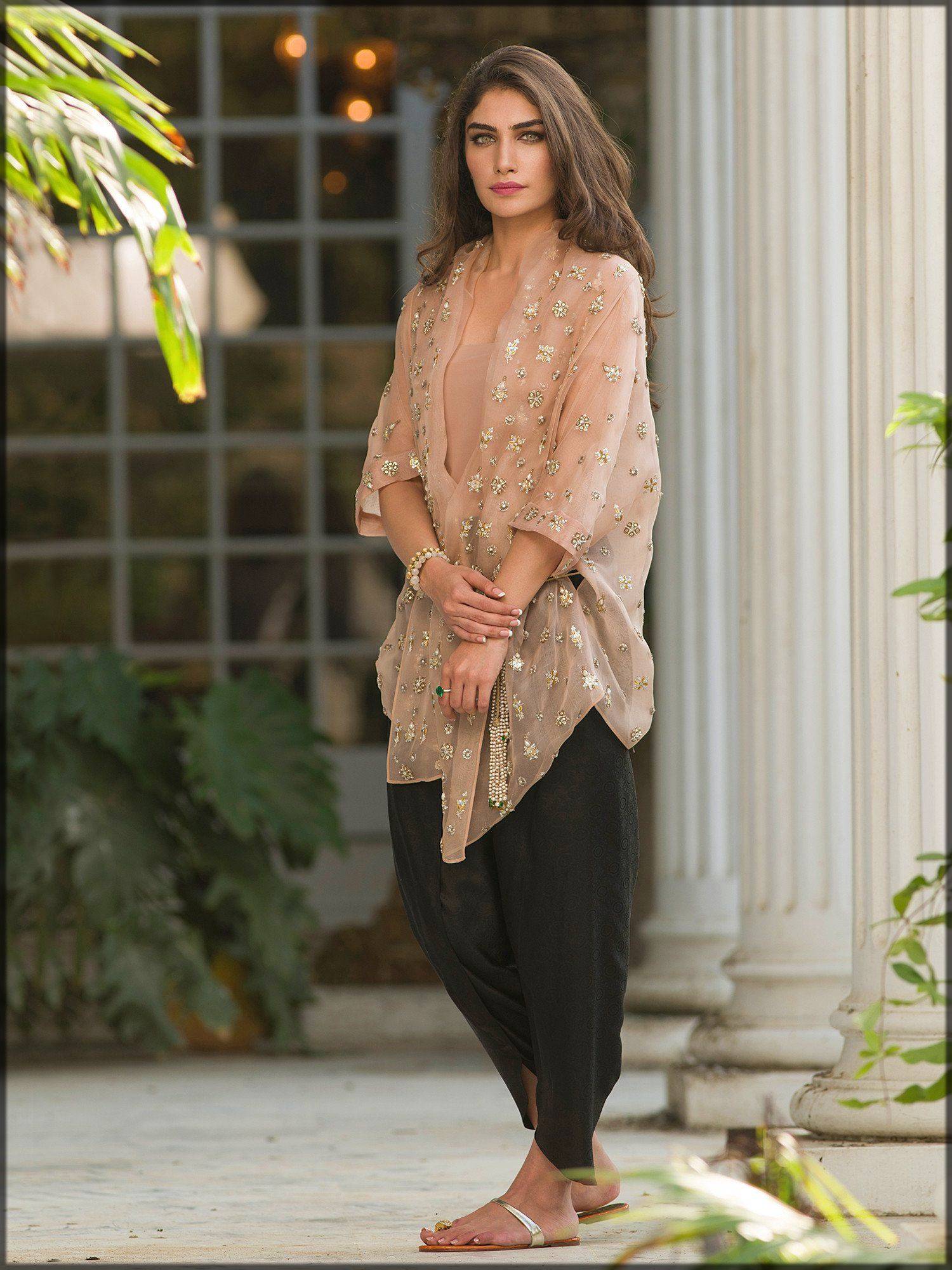 Many Pakistani girls wear tulip pants to look attractive and desi. But most of the girls didn't know about the various designs and innovations within this trend. However, after reading this blog, it becomes clear about different varieties of shalwars and their endmost looks as a complete costume.