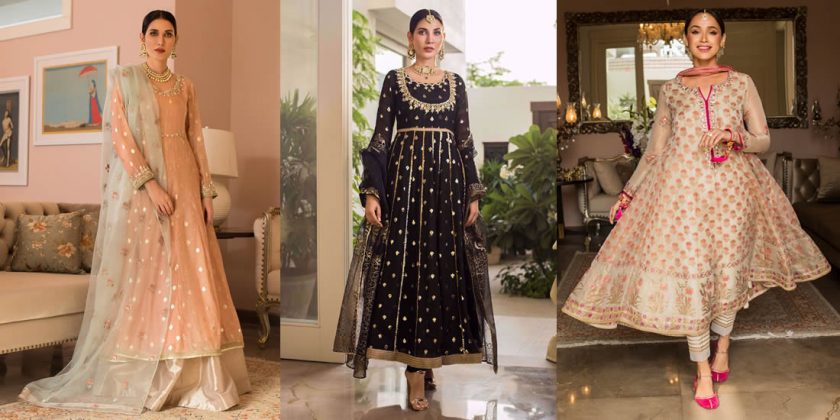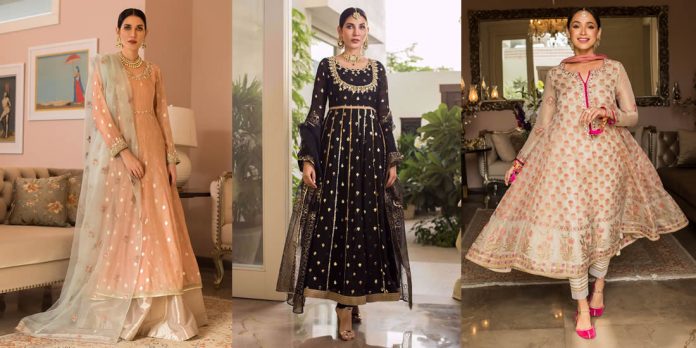 The name of the brand is after the famous Pakistani actor and designer Deepak Perwani. He was born in 1973, and he is a member of the Hindu-Sindhi community in Pakistan. However, he started his career with a menswear line in 1994, when he was only 20. Here we have Deepak Perwani Luxury Pret Collection for the festive season.
Deepak Perwani started the womenswear line, including the Deepak Perwani Luxury Pret category. The establishment of womenswear was in 1996. The womenswear includes formal wear, bridal, and Deepak perwani luxury pret. However, it is the dominant brand in the market for both the menswear line and the womenswear line.
Moreover, girls are very conscious of color choices. Girls can, therefore, find a great diversity of colors and designs in this brand. Also, you can find the collection for almost every occasion in this brand. Consequently, it's demand is getting higher day by day in the market.
Deepak Perwani Luxury Pret for Women – Ready to Wear Dresses

Deepak Perwani label is an haute couture & extravagant pret brand (DP), giving minimalism and stylish modern designs. However, DP offers a tremendous and mesmerizing variety of styles in the luxury line for women:
Frock style pret

Stylish attires in velvet

Western-style pret
Light Shaded Luxury Pret by DP

Many girls usually demand to wear lightly shaded dresses to have a decent look. Therefore, DP provides delicate and sophisticated trouser shirts in light colors. However, these outfits look much suitable because of their exclusive hand-made embroidery and glamorous color combinations.
Frock Style Luxury Pret by Deepak Perwani
Basically, in these days, frocks are the most demanding outfits for girls of every age. Therefore, DP provides innovative and trendy designs for young ladies. Moreover, their color combinations are famous as they enhance the elegance of a girl's personality.
Lovely Long Frock in Beige
At first, the luxury pret of DP includes the lovely long gown dress with a crushed-dupatta and pants. Secondly, this dress is of Maysuri fabric with exclusive digital print all over. Furthermore, the decoration is with handwork embroidery on the neckline and sleeves with mirror, Resham, and beads.
White Short Frock with Crushed Izar
Firstly, this beautiful and decent pret includes a short white robe with a crushed-izar. Secondly, this dress has organza panels all over. Furthermore, its decoration is also with Resham embroidery motifs and a hand-made brooch and tassels on the neckline.
Sophisticated Long Pret with Gold Foil

This sophisticated Deepak Perwani luxury pret is in white with light ferozi dupatta. Nonetheless, girls love such outfits because of their digital print and gota insertion on all the panels. Moreover, the neckline and sleeves also have elegant embroidery with Resham and mirror work.
Slaying Green Jacquard Outfit
In the meantime, Gotta embroidery is very common and it is a traditional way of decorating the dresses. However, this outfit has very delicate embroidery on the neckline and sleeves. Moreover, the color combination of this dress with dupatta increases the grace of the ultimate outlook.
Deepak Perwani Luxury Pret in Velvet
People consider velvet dresses as a luxury pret. Moreover, choosing velvet as a fabric to make a luxury pret is a perfect idea for market attention. Consequently, Deepak perwani has high market demand in luxury pret for girls.
Maroon Floral Embroidery in Velvet
Firstly, girls look gorgeous in maroon. Secondly, when girls contradict maroon with different golden shades, it makes the endmost look perfect. However, these beautifully designed attires with gotta insertions, Resham work, and other allurements on velvet look perfect for formal occasions. Besides, girls mostly prefer to wear them with jamawar pants to look utterly fantastic.
Stunning Black Dresses in Velvet

Black is usually the favorite color of many girls. However, black looks more graceful in velvet fabric. Also, these black velvet attires look decent and modish. Moreover, their innovative embroidery makes these attires worthy of wearing on special occasions.
Trendy Black Velvet Poncho
Generally, the poncho is an outerwear garment that keeps the body warm. However, this poncho-style look extremely lavish and stylish. Moreover, girls who love to add style in their personality can wear loose trousers and straight pants of jamawar.
Luxury Red Peplum by DP
Generally, this red peplum has a heavy zardozi embroidery on the net. Moreover, it has a cut in the middle, which makes it more stylish and modern. Furthermore, the handwork embroidery on loose bell bottoms will furnish a very traditional look.
Western Style Luxury Pret by Deepak Perwani
At first, the western-style outfits mostly add class to the personality of a girl. Secondly, many girls love to wear clothes having a western touch. However, Deepak perwani helps such girls by providing them the designs which they demand. Moreover, Pakistani girls can also check  party wear collection for more designs.
Western Skirts in Champagne Gold Color

At first, this pair of a beautiful silk skirt with a bodysuit is in the sheer gold net. Secondly, the embellishment of this dress is with crystals and beads. Additionally, these days, girls love to wear these innovative and stylish outfits to grab people's attention. If you are a wedding guest, then you can wear these dresses confidently.
Jacket Style with Long Skirts
Wearing jackets on long skirts always lie on top of the trend. These royal-blue long skirts, however, look very eye-catching with sophisticated designs. Moreover, wearing a red jacket with a blue dress will look much glamorous and up-to-date. Similarly, one can wear a black coat to look uniquely stylish.
Modern Jacket Style Shirts with Trouser
Subsequently, Deepak Perwani also provides the heavy jacket style shirts which one can wear with trousers or silk palazzo. However, the embellishment of these jacket attires with zari work, Resham, crystals, and pearls make these attires worthier to wear. Deepak Perwani eid collection is also worth-buying, check it out too.
Nowadays, many girls fantasize about their lives as fairy-tales and therefore adore wearing long dresses with smart designs. Besides, DP helps such girls to have their demanding outfits. However, these long-frocks look stunning and gorgeous because of their stuff, glitters, and designs. These formal dresses are very much in trend.
Stunning Outfit in Gold Shimmer Silk
Generally, these days are prevalent to mix the two cultural dressings and come up with a unique outfit. However, this slaying outfit looks adorable in golden color. Moreover, its heavy work on the net cape and a halter top adds grace to the outfit. Furthermore, the petal pants with this net cape look incredibly amazing.
These kaftan styles pret are basically in golden shades and so look fabulous and trendy. However, these beautiful kaftans have an extensive embellishment on neck and sleeves. Moreover, the crystal work on kaftan makes it more luxurious.
Finally, the Deepak Perwani luxury pret for women has a high market demand because of its great designs and exclusive hand embroideries. Moreover, their velvet attires are very famous and trending. Therefore, those who purchase their outfits once will come again.