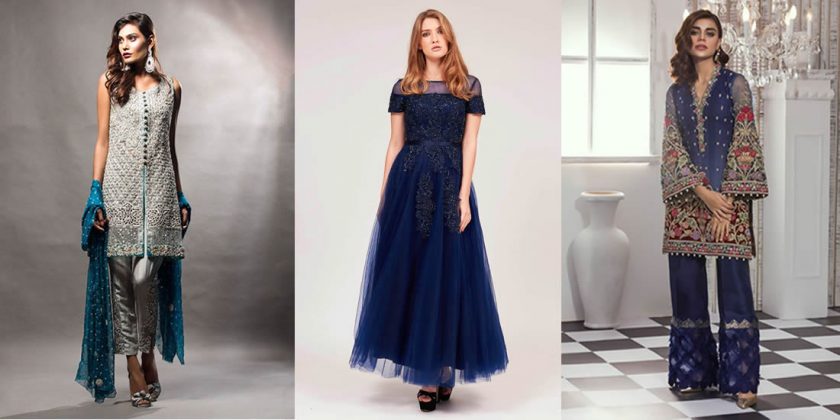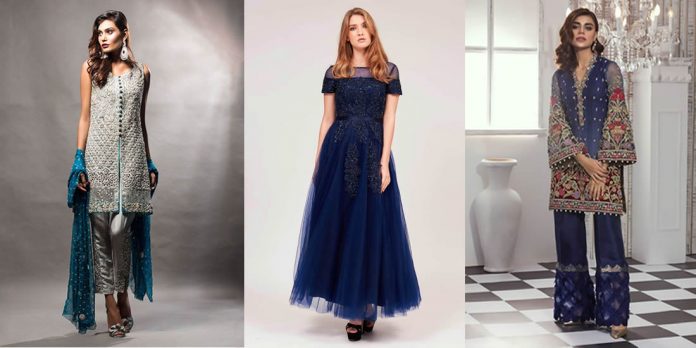 Formal wear is a traditional code of wearing dresses for formal occasions. Such formal events include parties, bridal shower, engagement, nikkah, and wedding, etc. Every girl of the modern era wants to look beautiful in formal attire. To meet our customers' demands, we are presenting a collection of formal Pakistani dresses to you.
Pakistan is an Asian country having a distinctive culture and traditions. Therefore, Pakistani girls prefer to wear traditional formal dresses in accordance to their norms. Eastern dressing is a heritage of Pakistan. However, some girls prefer western codes of dressing too.
The formal dresses are according to the event on which you are going to wear. Therefore, this collection will help you to grab stunning attires of great variety according to your occasions. Let's take a look at a massive range of formal Pakistani dresses.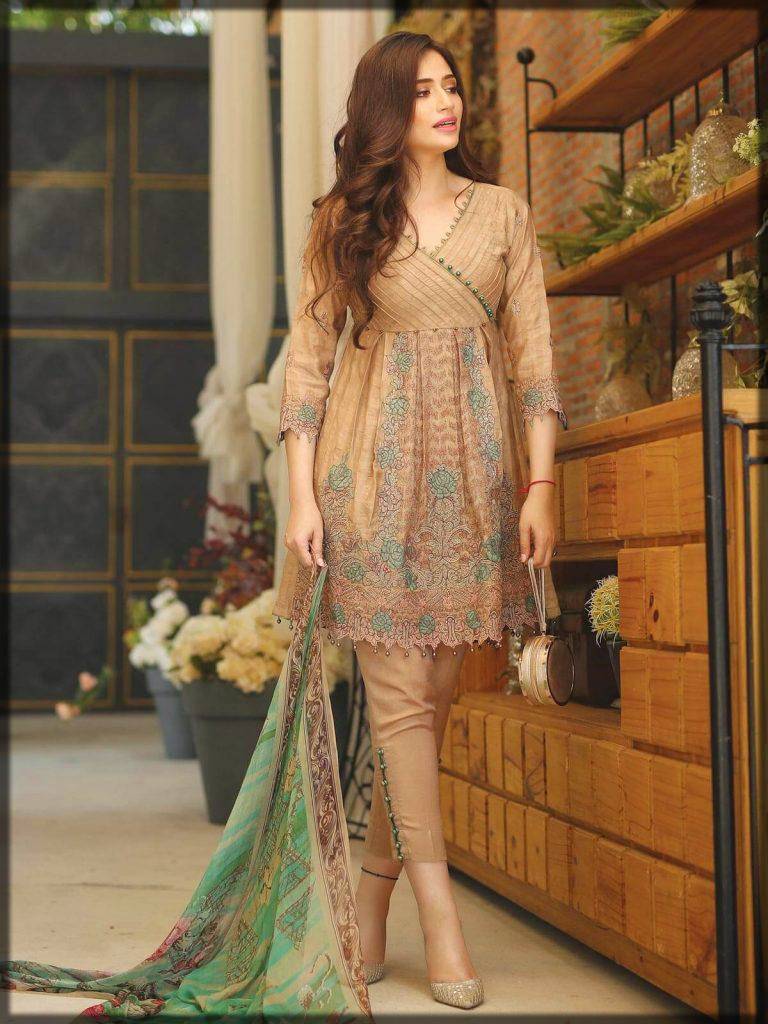 Stunning Collection of Pakistani Formal Dresses for Women

The fashion industry of Pakistan is famous for its incredible collection of clothing. There is a vast number of clothing brands in Pakistan. These brands focus on producing high-quality garments for their potential customers. Therefore, they consider the viewers' choice before crafting any designs. Clothing brands in Pakistan share a variety of dresses with incredible designs. Pakistan is a country having an eastern culture. Therefore, brands produce goods accordingly. However, for those who are fond of wearing western garments, there is a massive collection too.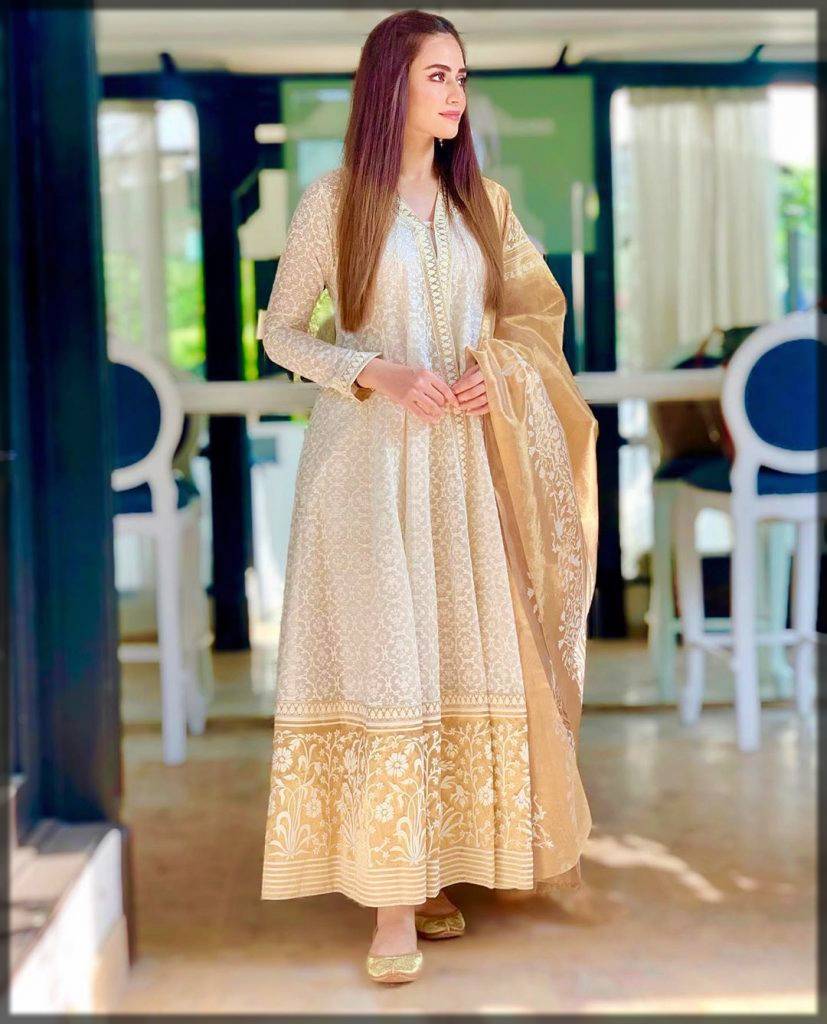 Beautiful Party and Wedding Wear Pakistani Formal Dresses
The fashion industry of Pakistan uses several fabrics for crafting formal wear. Most commonly, the materials that they use include:
Silk

Chiffon

Organza

Velvet

Georgette
Customers look for dresses according to the fabric which they like. So, these dresses are suitable for the bridal shower, college farewell, family dinner, formal party and wedding events etc.

Silk is the most wanted and most robust fabric in the world. It has its origins from China and widely used all over the world for fancy clothing. Therefore, some formal Pakistani dresses are also in silk fabric on customer demand. Take a look at following brilliant silk outfits. The decent and graceful patterns on silk bring much grace to the ultimate formal look. Moreover, matching jewelry and shoes, in contrast, add more elegance.
Floor-Length Pakistani Formal Dresses
Fashion is a distinctive and constant trend in which people present themselves. The clothing fashion comes for a particular time. Moreover, it is a famous aesthetic expression in a specific context—girls of the modern generation like to wear floor-length dresses for a glamorous look. Therefore, the fashion industry of Pakistan produces such incredible dresses in silk fabric for their ultimate buyers. Moreover, the exquisite designs of these floor-length outfits look amazingly unique and stylish.


Chiffon Formal Wear Collection
Chiffon is light in weight and transparent in look. Therefore, it is commonly used to craft dresses and scarfs for fancy party wear. Have a look at the following stunning chiffon formal dresses. The incredible attires have a distinctive look and appear delicate when you wear.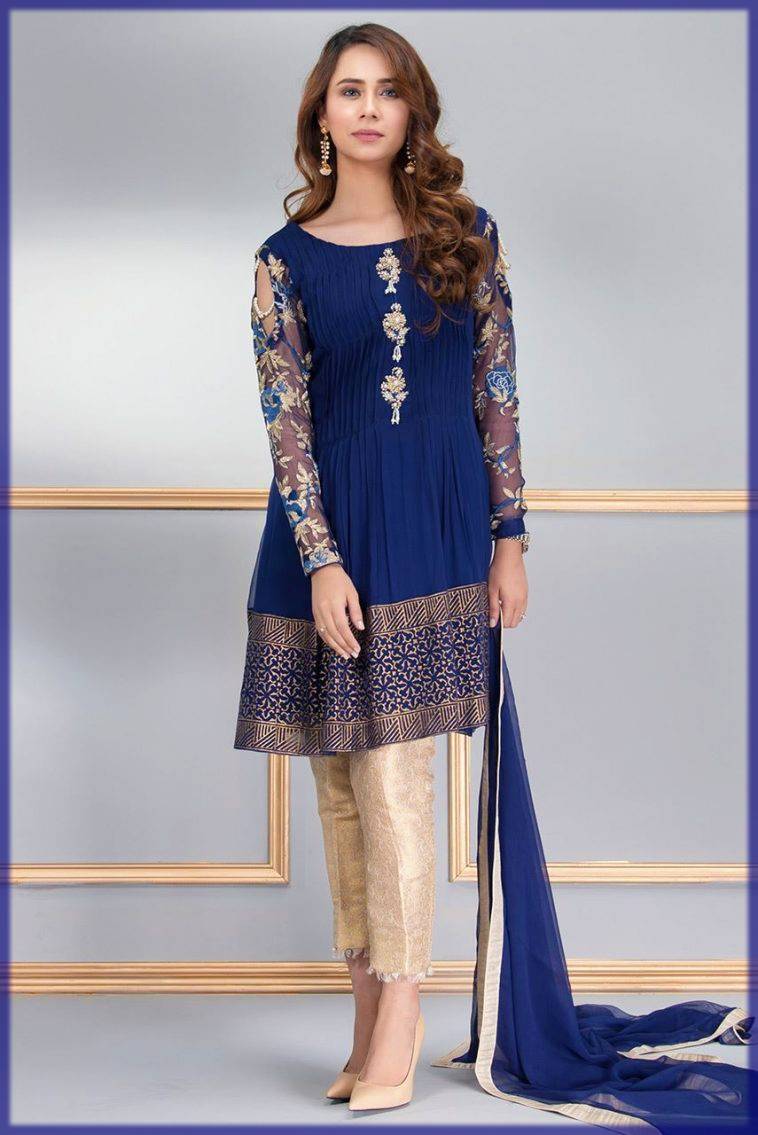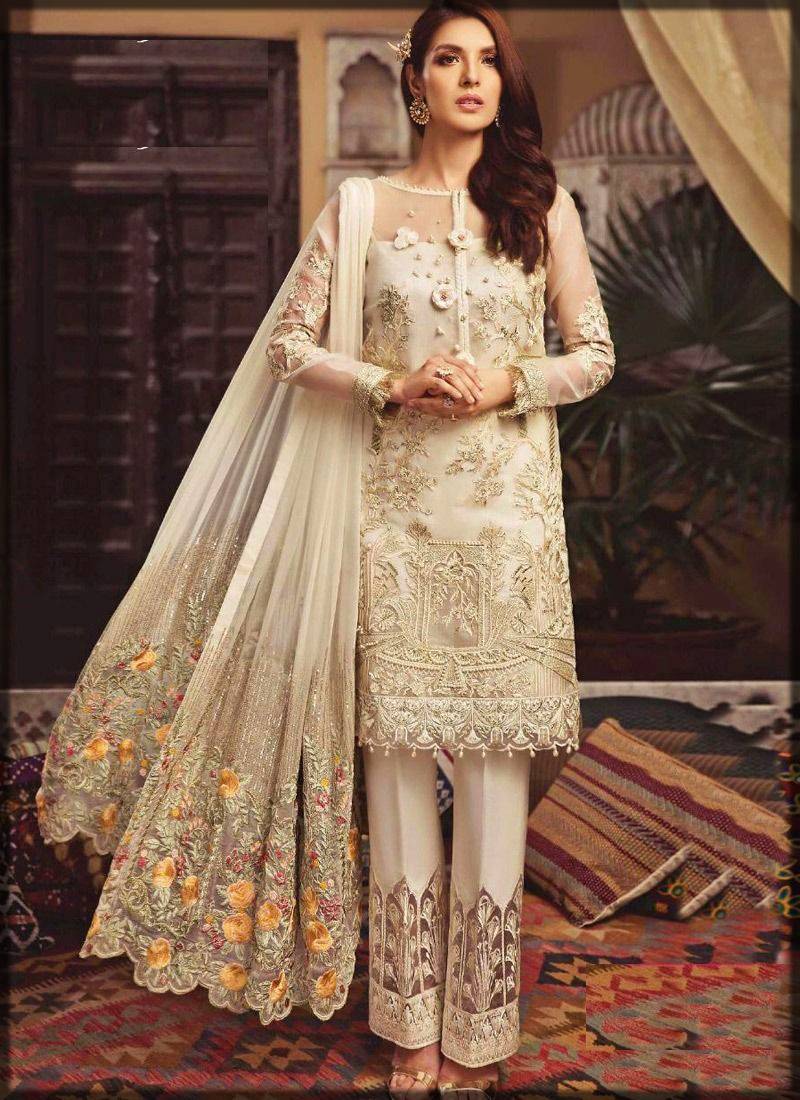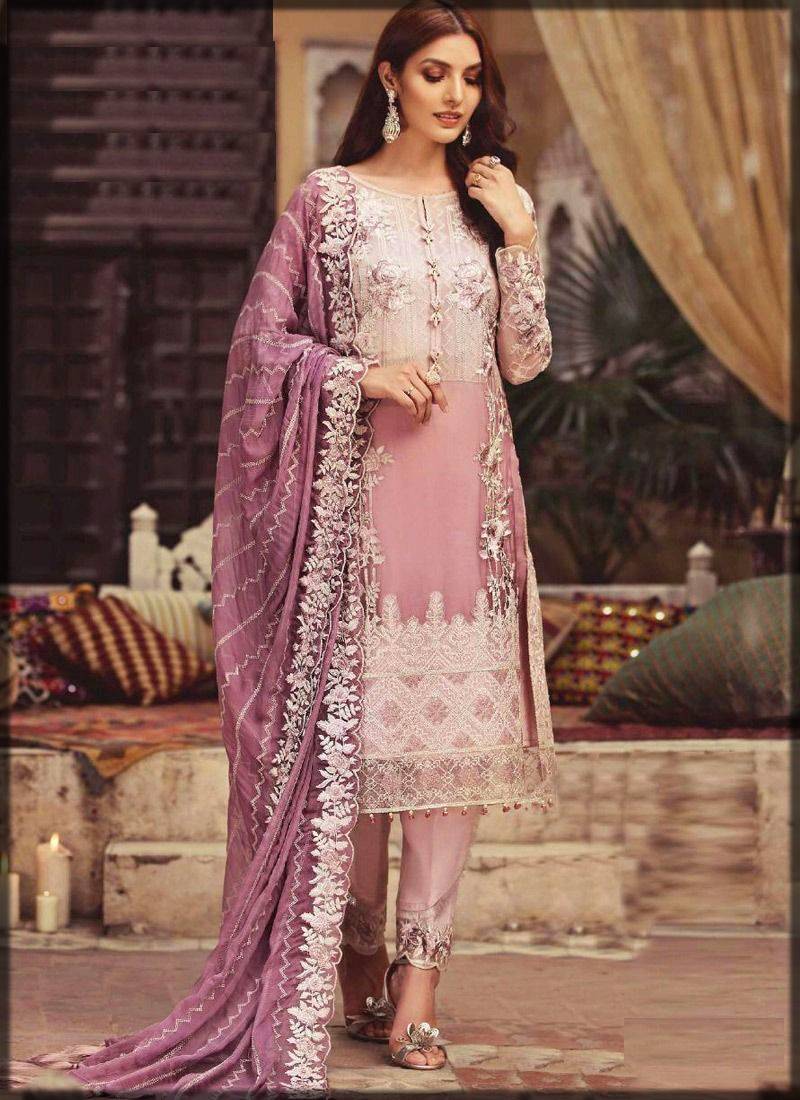 Stylish Black Pakistani Formal Dresses
Black is an achromatic color yet the darkest hue. Girls who wear black use to say they have the most colorful mind. Therefore, they prefer to wear black color occasionally. Stunning black color looks dazzling on events. Moreover, contrasting hues have a wide variety as it is a universal color. Therefore, it nicely pairs with all the colors.
Organza is a thin fabric traditionally made from silk. The modern organzas are woven with polyester and nylon to produce excellent quality. As it is made from silk, therefore it too has its origins from China. The extravagant fabric makes magnificent formal dresses. Moreover, the mirror and stonework on the shirts add much gleam to the suits.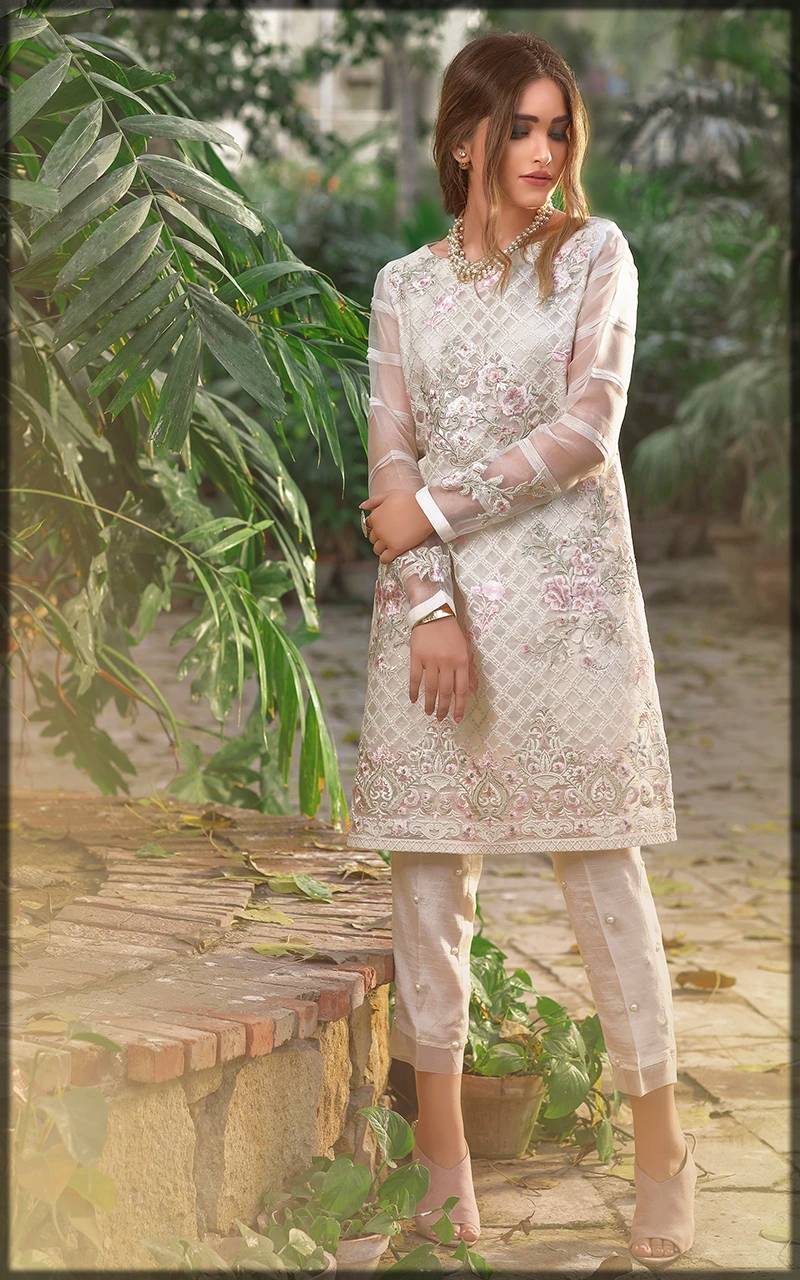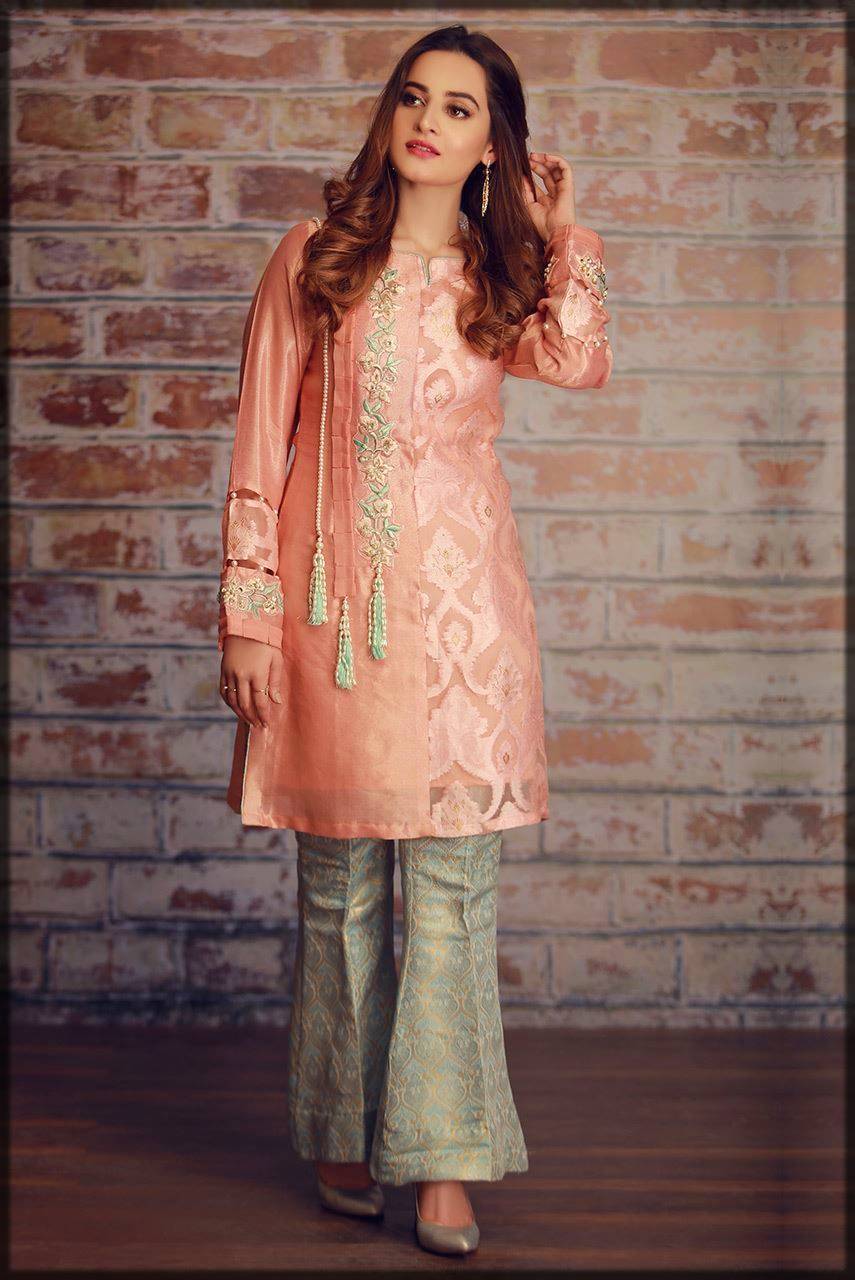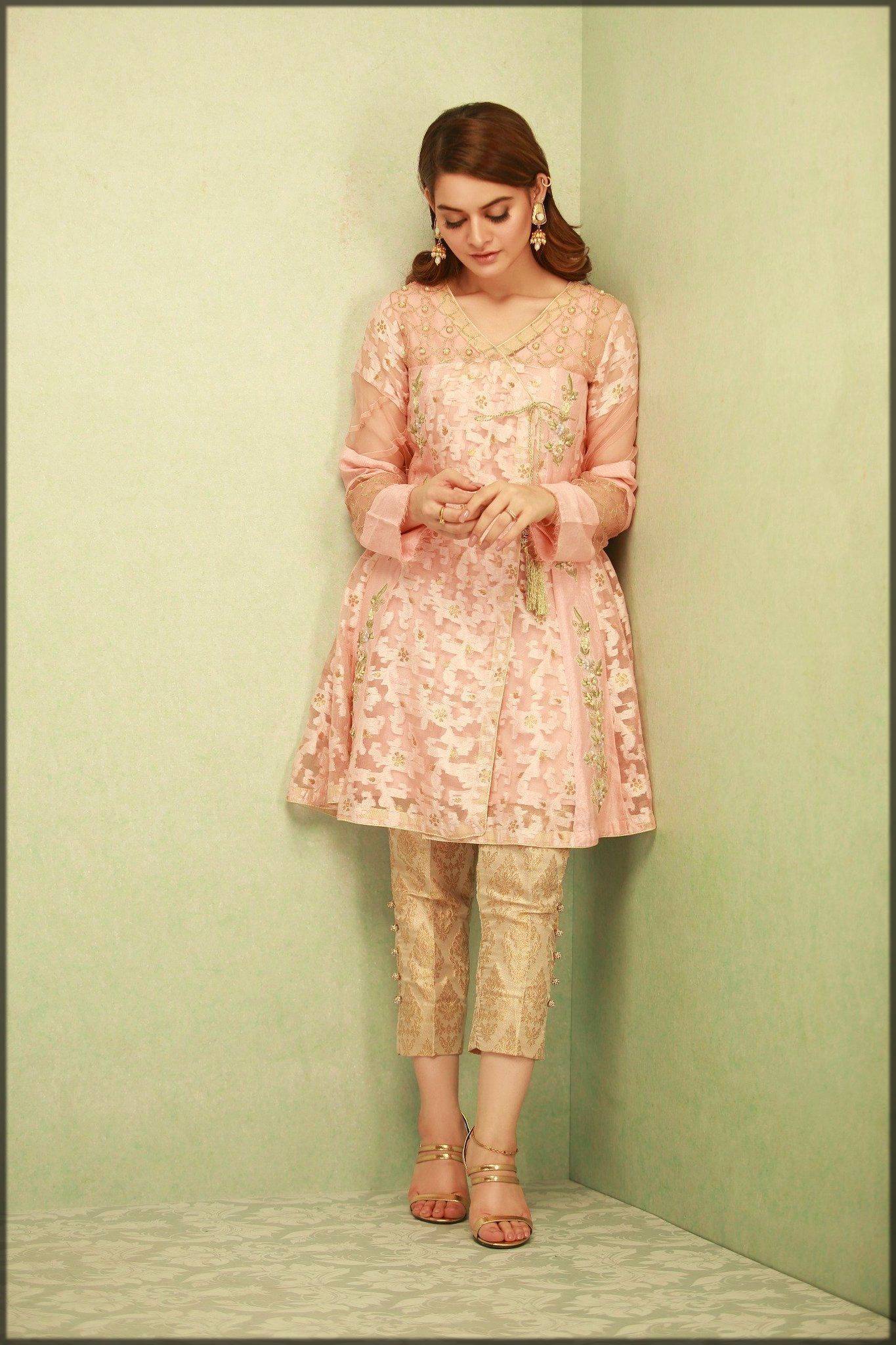 Velvet Collection for Formal Wear
Velvet is a combination of cotton and silk fabric. Therefore, it results in less luxurious fabric. However, the prices of velvet are according to per yards of it. It has extensive uses in winters for formal wear. Moreover, the velvet shawls are typical in bridal wear. Most of the Pakistani girls prefer to wear velvet on formal gatherings. Therefore, the fashion industry in Pakistan aims to make a variety of velvet dresses according to its customer's demands.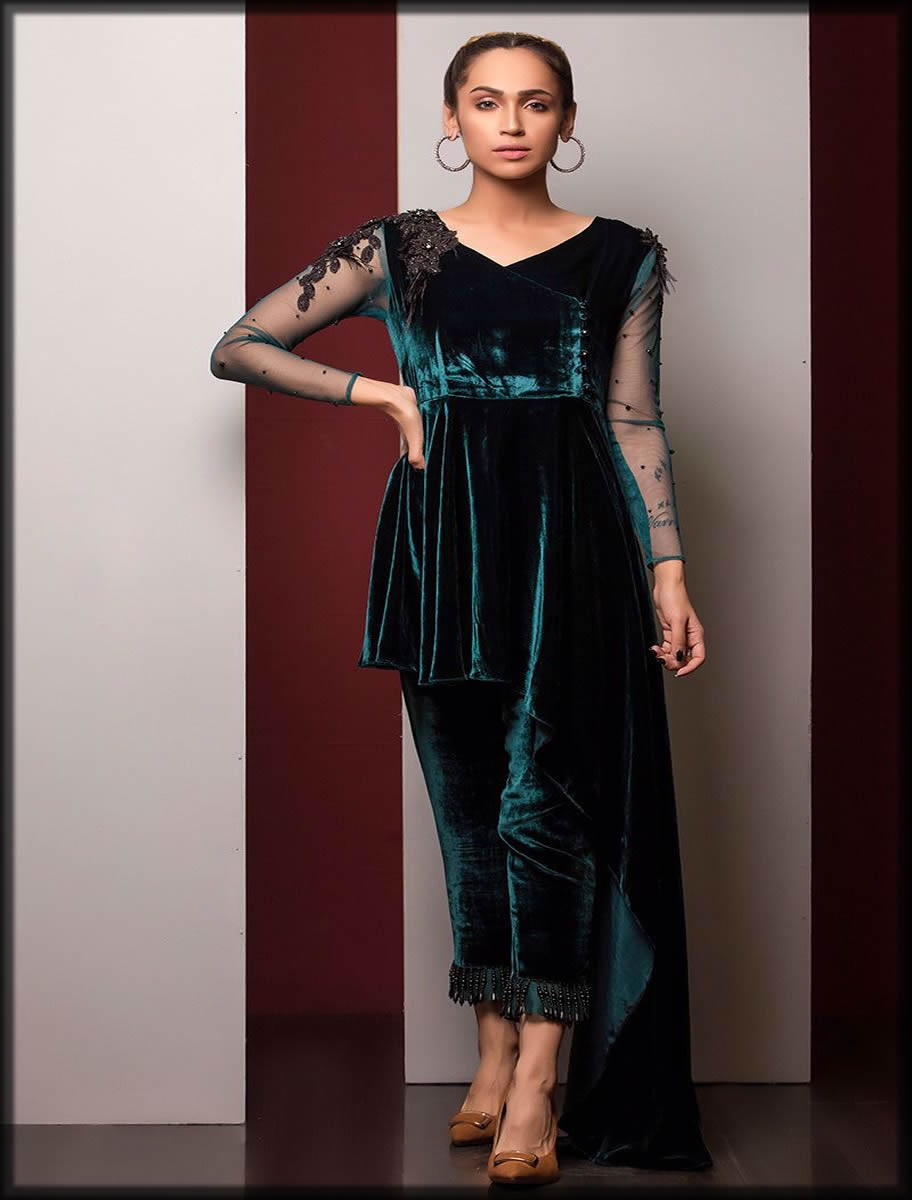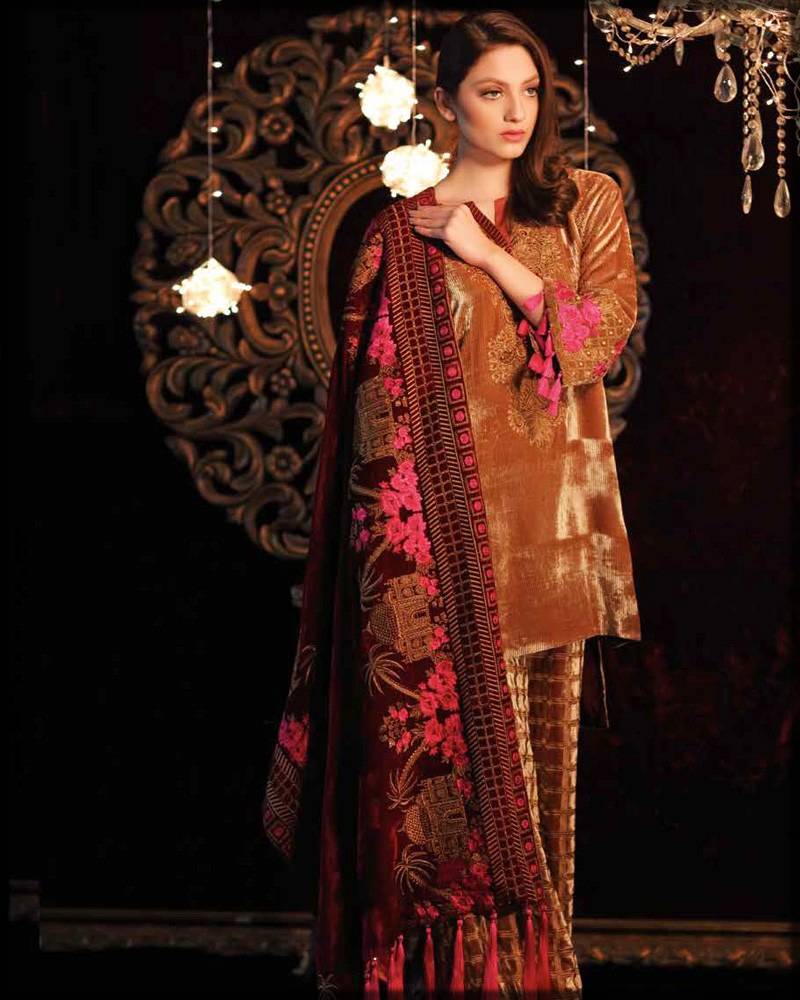 Pakistani Formal Dresses in Georgette
Georgette has its origins from a crepe fabric that is light in weight. It is somehow similar to silk, but it is transparent. Therefore, georgette dresses always come with a seperate inner. The embellished georgette dresses are magnificent among Pakistani formal dresses. Therefore, a woman who wants to look fantastic at formal gatherings still prefers to wear georgette attires.
Top Leading Brands in Pakistan for Formal Clothing
The fashion industry of Pakistan is versatile. There are many leading brands who are producing excellent formal wear for the public. However, the top brands are:
Asim Jofa
HSY
Zainab Chottani
Threads and Motifs
Agha Noor

Asim Jofa Formal Collection
Asim Jofa is a well-known fashion designer in Pakistan. The brand is famous for its luxury and festive attires. Through hard work, innovation, and creativity, Asim Jofa has made a marvelous collection of formal wear. Therefore, people who can afford such a high price prefer to wear Asim Jofa's dresses. So, let the world savor your grace and glamour wearing Asim Jofa.
Threads and Motifs Formal Collection
Threads and motifs are among the top leading clothing brands in Pakistan. It has its manufacturing industry in Karachi with different factory outlets in many big cities of Pakistan. Threads and motifs offer an extensive collection of formal dresses to the public. Therefore, people like to wear such elegant and unique dresses at formal gatherings. Moreover, its embellished designs and extravagant patterns are very elegant. The stunning Hira Mani looks much graceful in wearing Threads and Motifs' formal collection.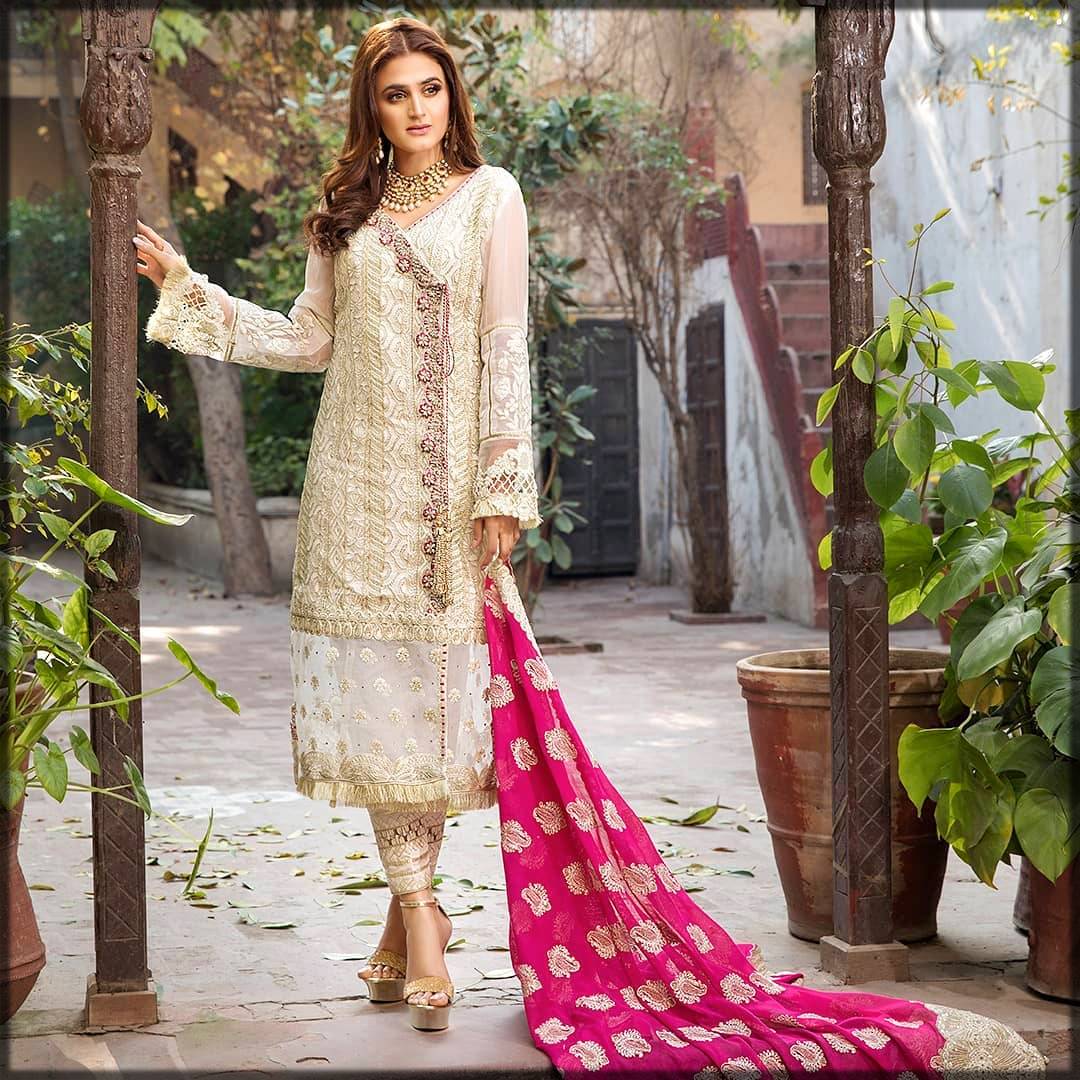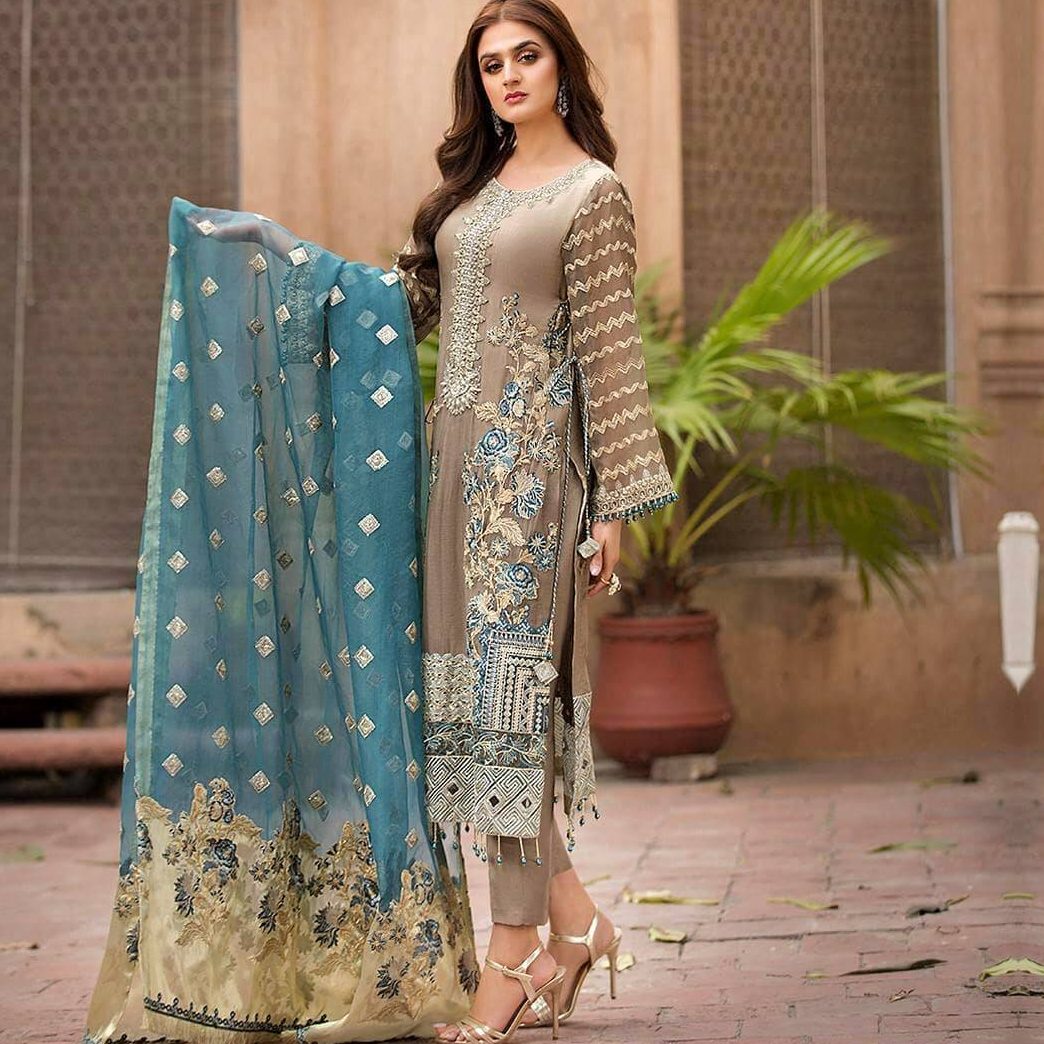 Hassan Shehryar Yasin is  Pakistan's famous fashion designer and television host. HSY is the top leading brand in making luxury outfits of the high cost. The following are two embellished suits. Wearing such a classy outfit brings elegance to your personality. Therefore, women wear HSY dresses for this sake.
The Famous Zainab Chottani
Zainab chottani is a versatile brand of Pakistan. Originally, it only introduced bridal wear but after getting fame, designed all the kinds of outfits. She is a well-known designer for her exclusive creations. Therefore, women who want to look exclusive and unique always wear formal dresses by Zainab Chottani.
Agha Noor Formal Collection
Agha Noor is an apparel brand that has been wholeheartedly embraced by Pakistani women. It has a comprehensive collection of formal Pakistani dresses in chiffon and organza fabrics. Wearing such elegant attire makes you look terrific. It is an embellished light pink adorable outfit by Agha Noor. The neckline is of sequins and beautifully constructed. Moreover, the embroidery on the edges of trouser makes it distinctive.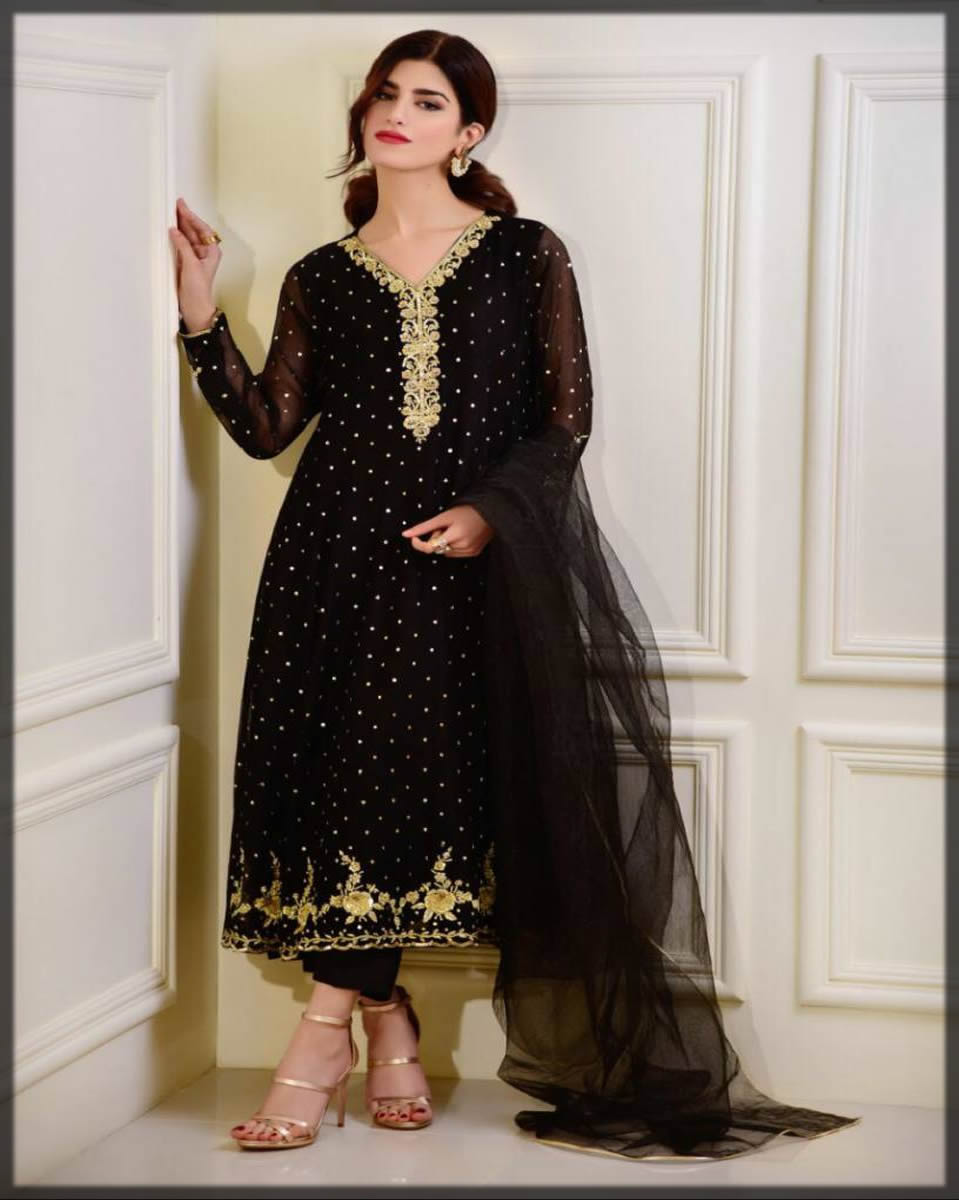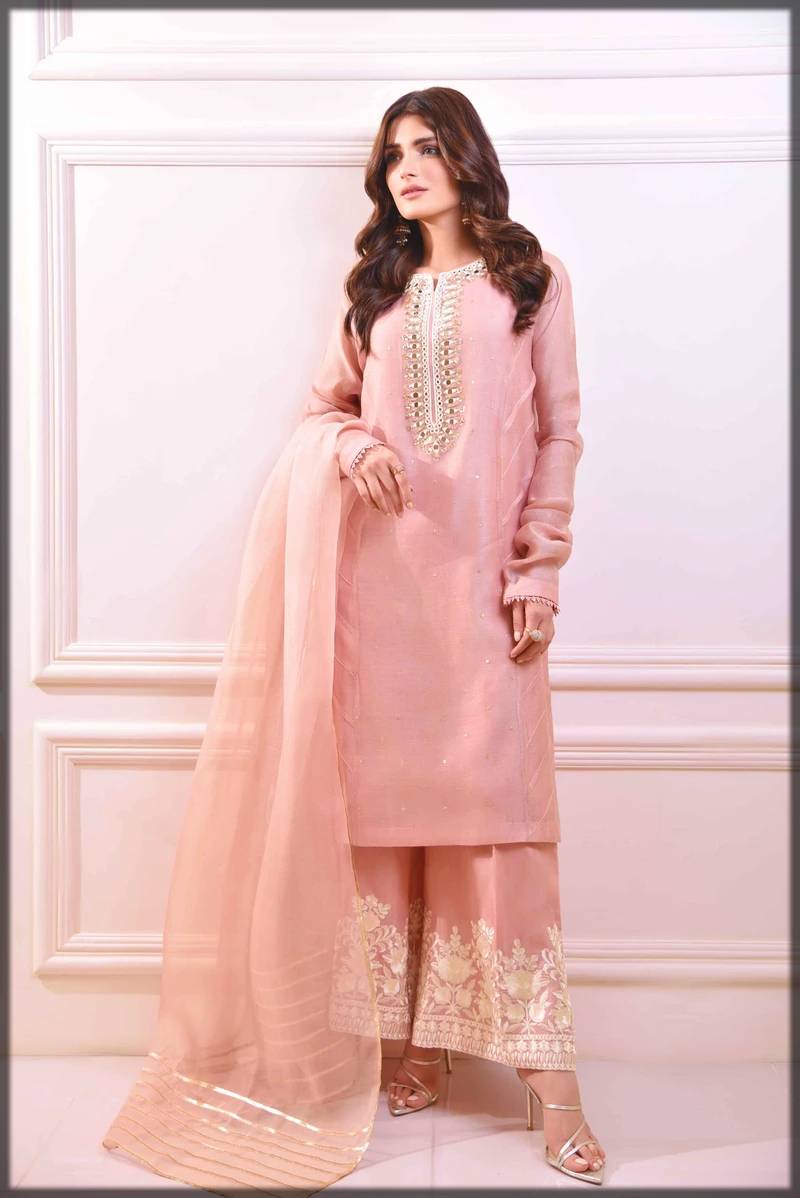 Pakistani fashion industry provides the best formal dresses to its customers. Undoubtedly, it has an extensive collection with incredible patterns. Moreover, the variety of fabrics made it easy for the public to choose their favorites. Every brand provides an online shopping facility. Therefore, you can easily explore and get your preferences.