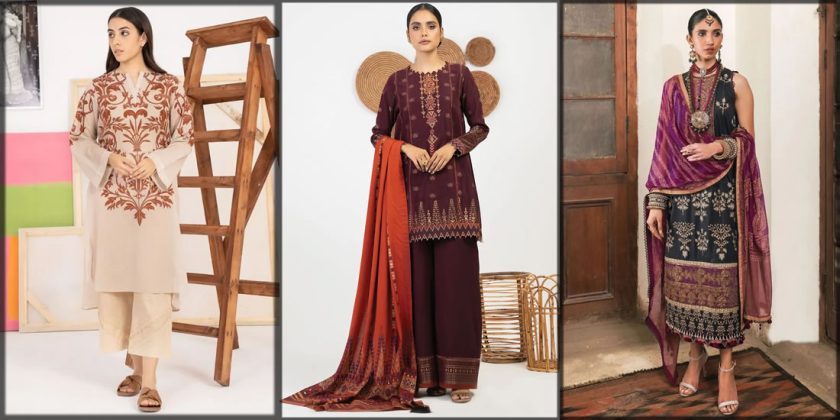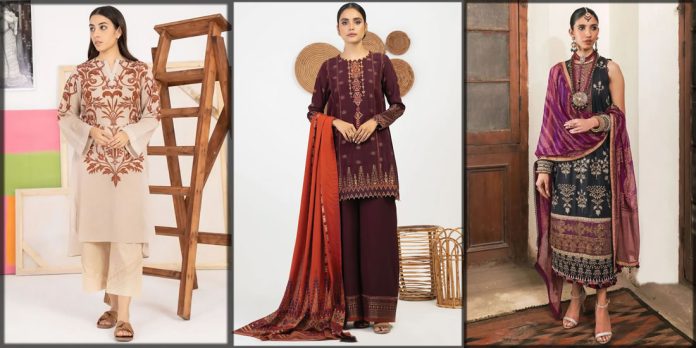 Alkaram Studio is a famous brand in Pakistan that offers extraordinary clothes for women of all ages. Everybody prefers to purchase the best season assortments, so keep browsing this blog and select Alkaram's best variety this summer. Set up your wardrobe with the latest Alkaram Studio summer collection that offers incredible prints with brilliant tones this year.
The summer collection of Alkaram Studio has been propelled with pretty yarn-dyed, lawn, slub lawn, viscose, and jacquard variety. . In its three-piece catalog, you will find dazzling printed and embroidered suits with viscose, net, jacquard, cotton net, and brochia dupattas. You can visit any physical store of the Alkaram and select the dress as indicated by your requirements.
It is the most loved brand by ladies and is also known as the best garment brand in Pakistan. Moreover, the prices of their dresses are very reasonable and affordable. Hence ladies of all ages love to buy Alkaram clothes. Let's explore the latest summer variety of Alkaram with prices.
Latest and Beautiful Alkaram Summer Collection for Women

The brand exhibited its women dressing range with unstitched, pret, and lawn collections just like limelight summer assortments. An extensive number of its customers extraordinarily wait for their latest summer collection since they persistently bring new designs and styles. They always used bold and bright shades to make their gorgeous and charming outfits. This season they likewise used vibrant hues with the following fabrics for making their summer collection. 
Lawn

Viscose Jacquard

Slub Lawn

Kanjivaram Woven

Yarn-Dyed

Cotton 

Jacquard
1- Stitched Summer Collection for Women and Young Ladies
Freshly, Alkaram Studio propelled its stitched summer collection with the most jazzier and impressive suits in dazzling shades and tones. In this latest collection, you will find trendy theme dresses that help to get the classical look at any summer event. In addition, you will get the lawn, yarn-dyed, cotton, slub lawn, and jacquard dresses in the single, two, and three-piece dresses in pret. You can carry these dresses at any casual, formal, informal, social, or wedding event to make all of your smart and appealing gazes.
Alkaram Short Summer Kurtis
Alkaram pret dresses for this summer season signify extraordinary and striking designs. In the pret catalog of Alkaram, you will find a stunning variety of short Kurti made with hand-embellished, embroidered, digitally printed, and beaded crafts that will help to make your summer look more attractive and captivating. Everyone has their own taste and choice, so find you're favorite and desired outfit from the pret in the Alkaram Studio summer collection. 
For the youngest, these are the best outfit decision to wear to dazzle the summer nights. Review the below photos of the pret by Alkaram, which are stunning and noteworthy. Further, explore the Bareeze summer collection with the wide and chic variety of the Pret collection in incredible shades and patterns.
Casual Single Shirt Collection for Modern Girls
Undoubtedly, everyone desires to wear the chicest clothes in summer to bring colors to their looks. Therefore, every brand launches its premium assortment with vibrant hues to satisfy its customers. You might have seen Sana Safinaz's premium lawn collection before, but here is the striking diversity for you.
Alkaram studio's summer collection presents you with a charming casual printed collection. The high-quality fabric and smooth texture will bring you to dazzle. Further, the delicately decorated dresses will enhance your summer look and make it more noteworthy. 
Stitched Festive/Embroidered Collection for Women
Alkaram recently launched its pret collection for those ladies who like to wear comfortable yet captivating attires. You will find a wide variety of two and three-piece stitched embroidered suits in all lovely hues in the luxe group. Moreover, you will receive cotton satin, jacquard, and lawn attires that renew your summer look and make it more dazzling.
You can wear these classical suits at any formal, social, and even wedding event to make all of your graceful and breathtaking flashes. Try to combine your Alkaram suit with a stunning hairstyle to update your look. A hair bun is the most trendy hairstyle for the summer season, while if you want to grab the modest look, at that point, keep your hair open and wear any hair accessories to get the pretty and adorable gaze.
2- Summer Unstitched Collection by Alkaram Studio
The ladies love the lawn dresses in both pret and unstitched dresses in the hot season. This season, Alkaram has propelled the extraordinary structures of lawn dresses with in-vogue designs and splendid hues. The lawn varieties further incorporate shirts, two-piece, and three-piece dresses with unique and remarkable prints and combinations. For more lawn attires, visit the Zellburry lawn collection.
Please look at the lovely lawn unstitched collection of Alkaram, which surely helps stand out your look and make it appear splendid and striking. This latest Alkaram collection is a perfect choice to wear in summer. The prints are very versatile and classy, just like in the So Kamal summer collection. 
Embroidered/Printed 3-Piece Unstitched Lawn Collection



Let's explore the lawn collection of Alkaram that contains printed and embroidered dresses in all lovely shades. These dresses with the ideal tones and prints will give you a dazzling look. Further, some thread embroidered dresses make this collection awe-inspiring. These dresses are available in many trendy colors. So look down and grab your favorite color as soon as possible because it has limited stock.
These classical lawn dresses will help you to grab the crowd's attention by making your look more striking and breathtaking. Embellish yourself in these dresses to make your personality additionally fascinating and noteworthy. Wear these dresses on any easy-going or formal occasion. Trust me, this will give you a sleek look. Almirah's summer collection also has a comparable variety for you. So give them a chance too!
Kanjivaram Woven Summer

Dresses
If you are tired enough to look for the best easy-going formal dress for your office or college, look at the Alkaram studio kanjivaram woven three-piece suits with the lawn dupatta. These outfits are remarkable and surprising that will assist you with completing your easy-going look and make yourself more beautiful.
The kanjivaram texture encourages solace and joy throughout the summer season. It's the motivation behind why youngsters and ladies need to decorate themselves in the summer with kanjivaram woven dresses. For more woven outfits, browse the Gul Ahmed summer collection.
Unstitch Jacquard Summer Dresses

Jacquard is the delicate texture that is usually utilized in the blistering days of summer. It has dozens of colors and patterns. In their mid-year assortments, always numerous pieces are in jacquard texture. Please look at the images below, and observe how pleasantly they consolidate the ideal shades and patterns for making the beguiling jacquard summer wear dresses. If you want to wear these dresses at any party or event, then it's your best decision to look superb and stylish. If you want to try other extraordinary attires, then take a glimpse at the Generation summer clothing catalog.

Pro tip: Tie your hair in a bun style to beat the heat and look classy at the same time.

Unstitched Yarn-Dyed/Slub Lawn Summer Suits for Young Ladies
Check out the yarn-dye and slub lawn summer suits for youngsters and ladies by Alkaram, with excellent and spectacular designs. These outfits are chic and fabulous with the best shades and styles.
The accompanying three-piece yarn-dyed and slub lawn suits with embroidery are the best choice to wear. If you are going for any gathering, pick any below outfit from the Alkaram store. For more suits, visit the Khas summer collection.
Fashion tip: Tie your hair in a low ponytail and apply natural makeup for getting this sort of look. Furthermore, wear high heels for getting an up-to-date and noteworthy look.

Unstitched

Viscose Jacquard Suits With Fancy Dupattas



A Viscose Jacquard outfit gives you a tasteful look. If you are going to any high-class party, at that point, don't burn through your time looking for the best outfit for you. Instead, go to your nearby Alkaram Studio outlet and purchase the jacquard dress with the lightweight dupatta at a reasonable price. It's the best decision for making yourself beguiling and staggering. The suggested following suits are exceptionally chic that have string work and advanced prints on the shirt.
Ladies prefer to take a lightweight dupatta in summer. Cotton net dupatta is very much preferable on hot days since it is a fragile and plain-woven fabric. You can easily carry your dupatta in the long, sweltering summer periods and accomplish your work accurately and unquestionably. Moreover, it will improve the significance of the whole garment and give you a pretty and magnificent look. Hence Alkaram offers the viscose jacquard suit with cotton net dupattas, as you can see below. Further, explore the Sobia Nazir summer collection for more trendy and marvelous summer suits.
Alkaram Studio's summer collection is an ancient and reliable design. We strive our best to give you an update on the most recent and stunning variety of the summer season. Moreover, you can visit any physical store of the Alkaram and choose the dress as per your desire and need. Their summer wear varieties are intense and incredibly available at a moderate cost. So, this season gets ready with the Alkaram Studio summer collection for making yourself comfy and alluring.