Nimsay is a Faisalabad based brand that was established in 2007. It sells premium quality dresses for ladies. This brand has a broad range of unstitched and stitched suits. You can get a wide variety of textured fabrics in their collections from crinkle, linen, cotton, net, organza, silk, Lawn, khaddar, and so on. You can find the attires that are reasonable for all events in addition to seasons. Nimsay Summer Collection 2020 is available at online stores and outlets.
The brand is known for its affordable price tags. Nimsay Summer Collection comprises of two-piece suits and kurtis, which are accessible in a wide variety of colors and designs. Exhibiting the contemporary touch in their variety, Nimsay has printed lawn suits and embroidered suits available. You can discover the brand's pret go in all sizes.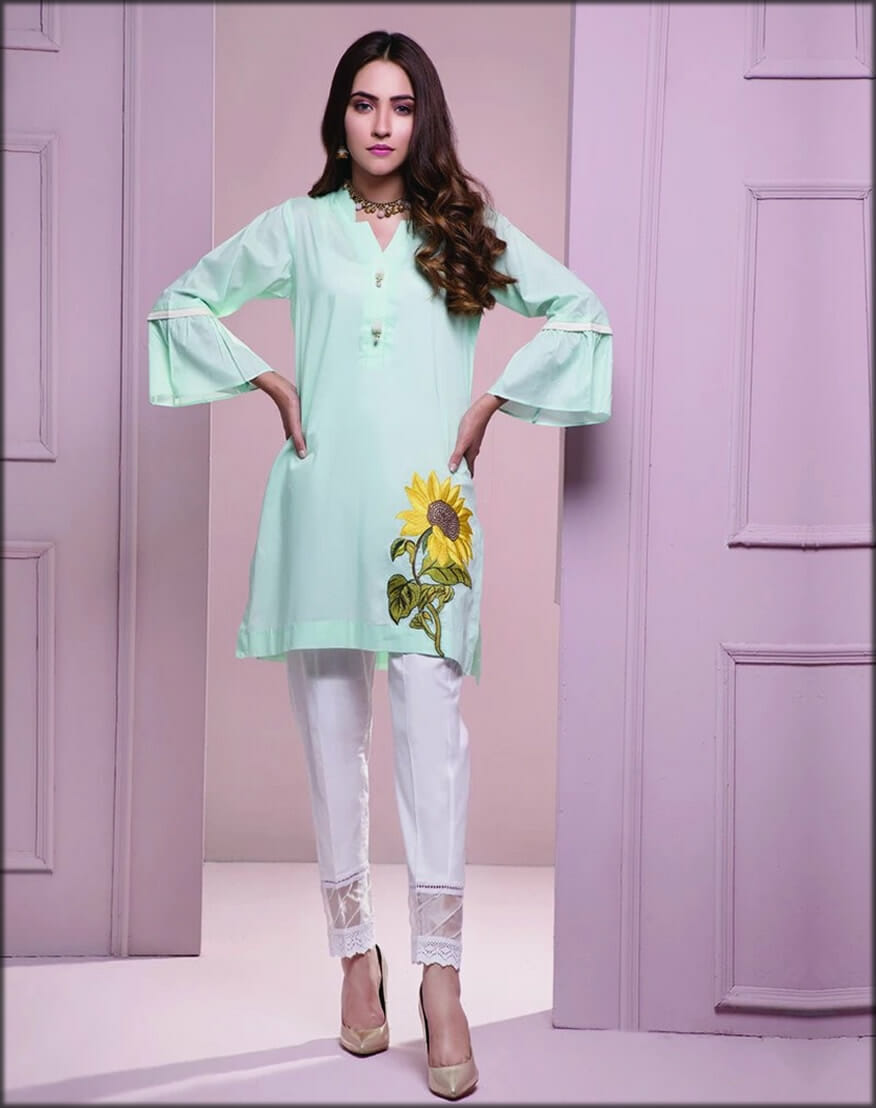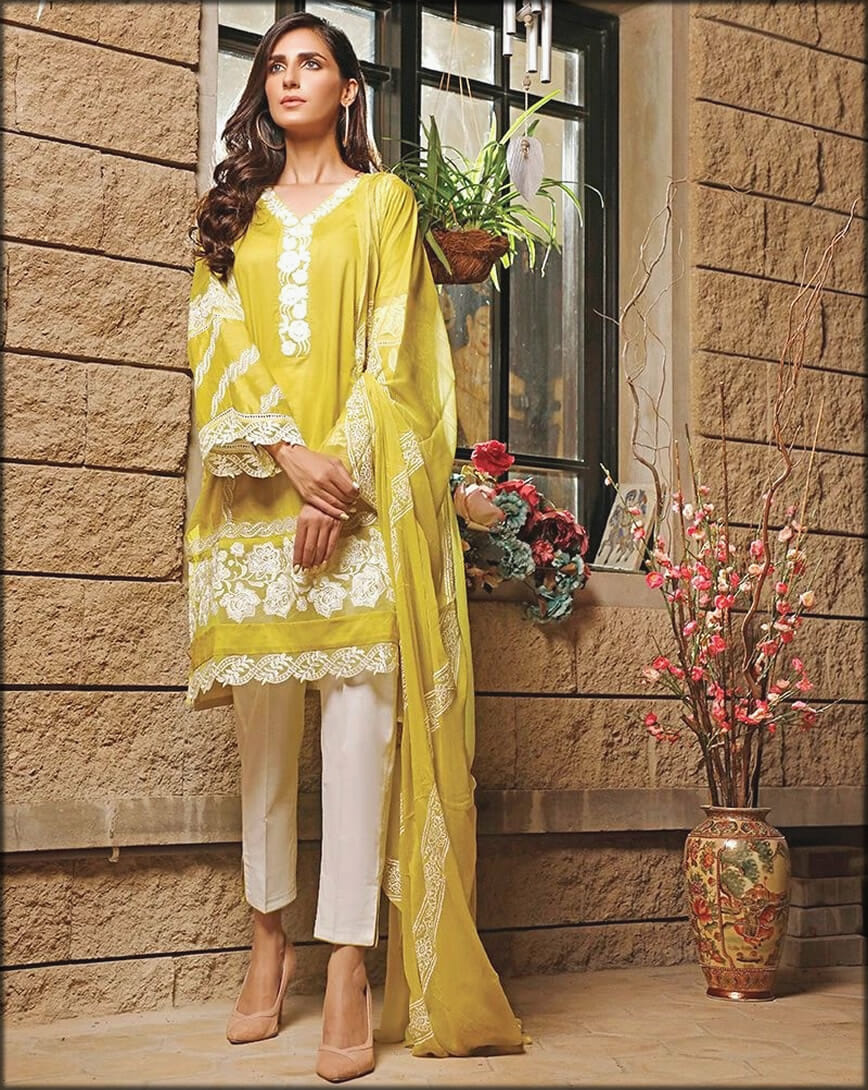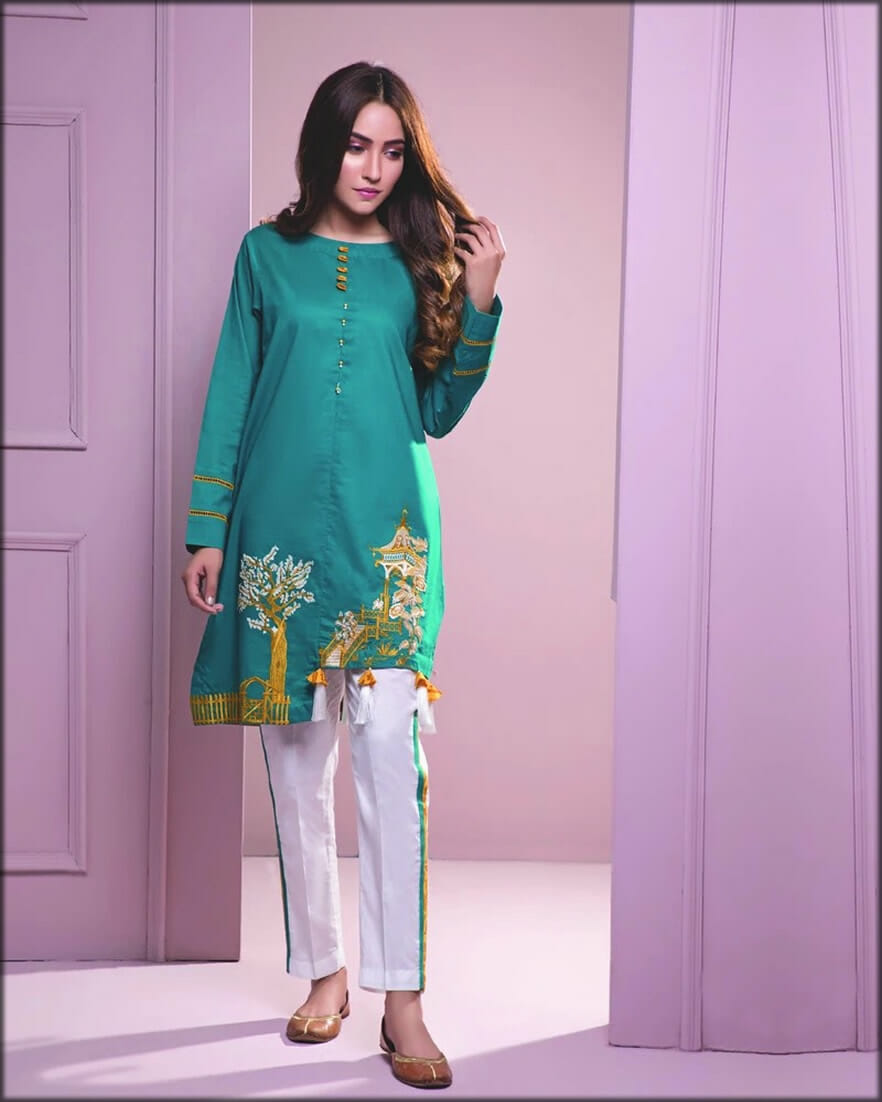 Latest Nimsay Summer Collection 2020 Look Book

As of now, Nimsay is offering a large number of designs and textures. It is offering collection into different categories for making determination simple for the clients. From ready-to-wear outfits to unstitched, Nimsay has a wide variety of attires to offer at reasonable costs.
Moreover, most of the unstitched assortments in the Nimsay lawn is available as Kurtis and two-piece suits. The two-piece suits  are available in shirt dupatta and shirt pant combos. The outfits highlight a blend of great light and soft hues, pinks, blues, yellows, reds to blacks, purples, and pastel shades. Moreover, lawn suits by this brand incorporate both carefully printed assortment.
New Arrivals
Ready To Wear Collection
Unstitched Nimsay Collection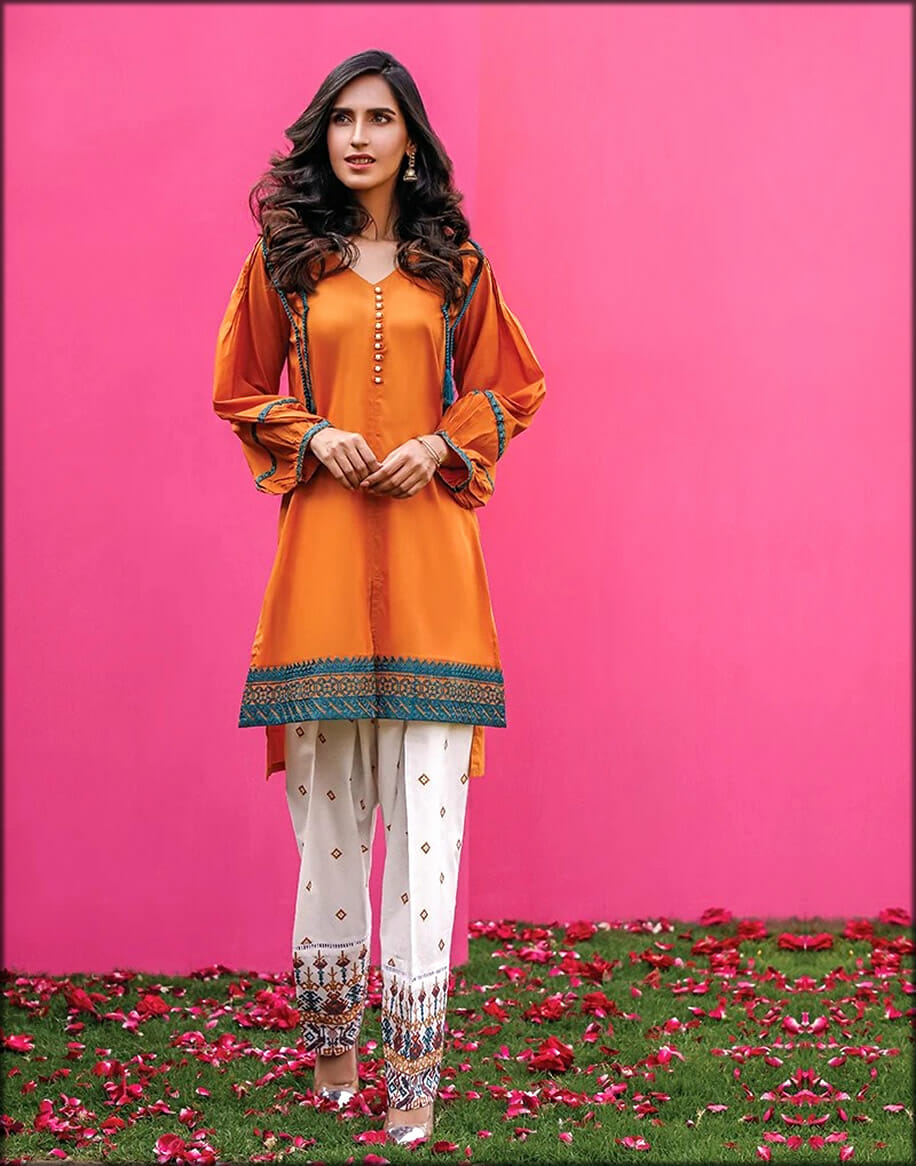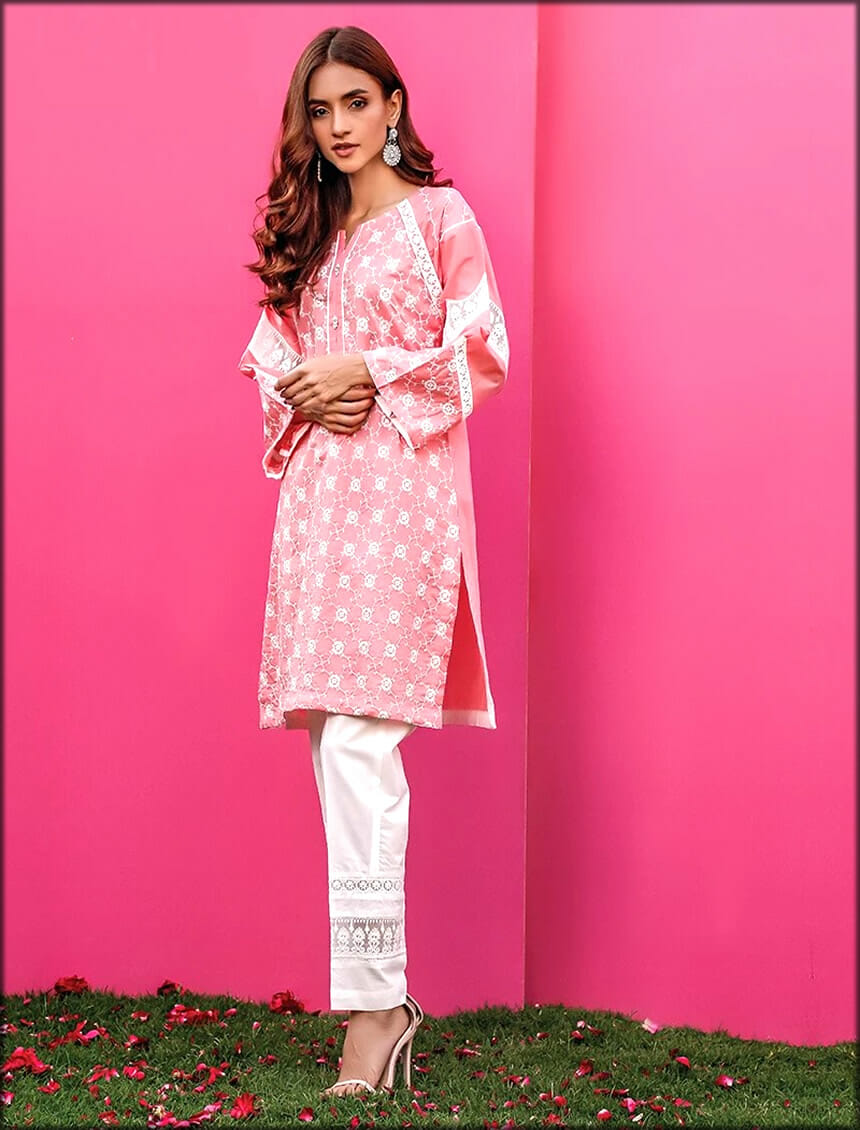 The Magic Of Nimsay Collection



Nimsay values its clients and always tries to develop trust within its communitarians. As you know, this brand endeavors and delivers the most attractive Nimsay lawn collections for every season. Their thought is to be acceptable to such an extent that one can't disregard the goal, the way Nimsay creates their lawn dresses. This brand offers eastern garments in unstitched, sewed, and ready to wear categories.
The fabric used in their collections is always the best quality fabrics. You can make your summer an incredible one with some contemporary eastern prints and beautiful patterns by Nimsay. Nimsay brand offers one of the most original prints and designs, like the Sapphire Summer collection for this summer.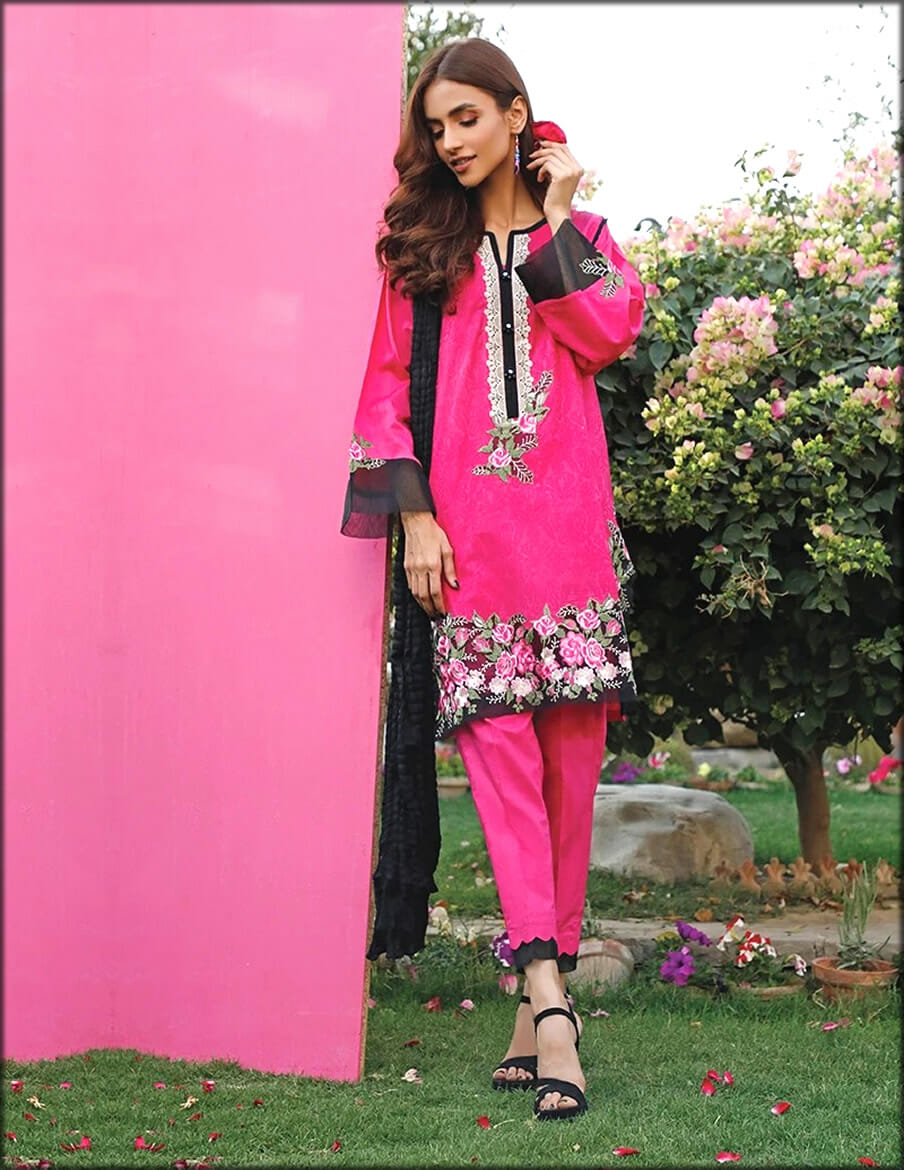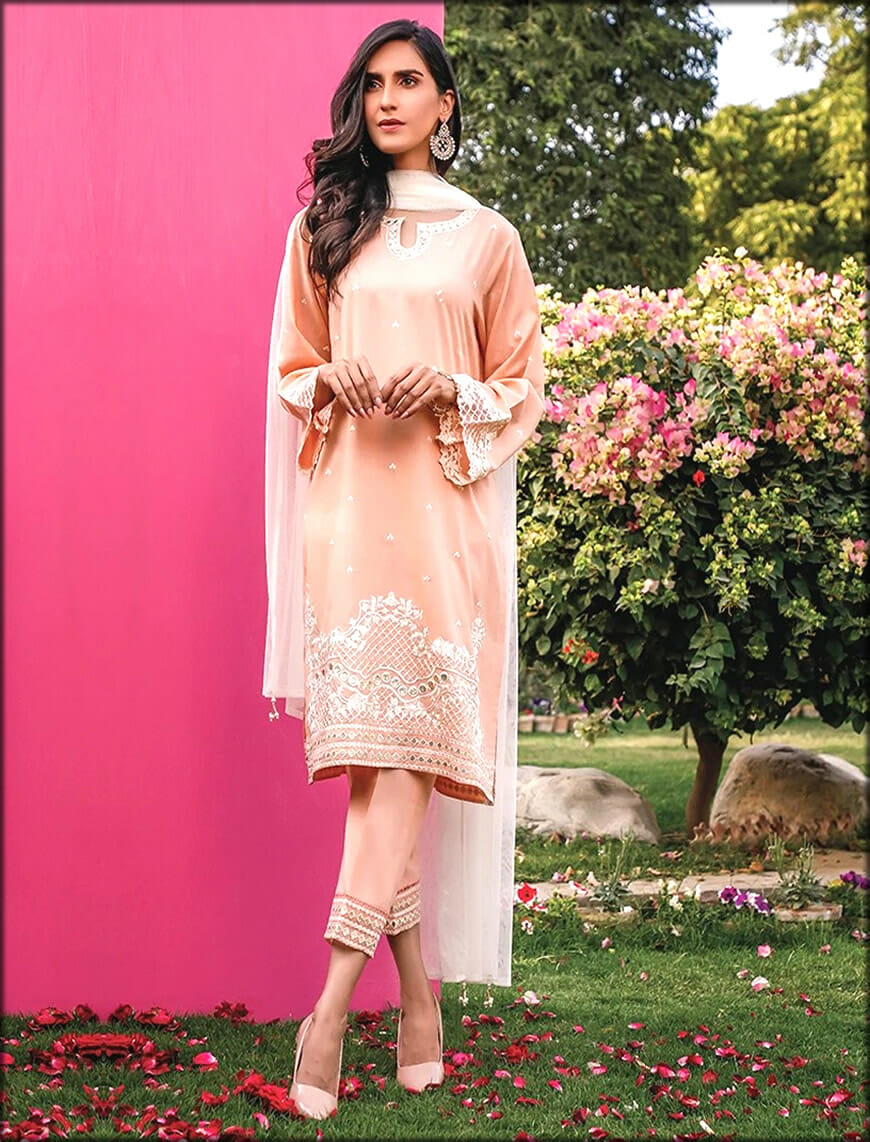 Milano Pret Summer Collection
This Faislabad based brand offers essential, pret wear, exclusively stitched and unstitched lawn suits. There is a fantastic Milano summer collection in the new arrival. Here you can see the beautiful three-piece outfit in a deep red color. This shirt is encrusted with modern contrast embroidery and cuts, paired with beautiful deep red net dupatta. You can pair solid red colored trousers with this outfit. For more designs like Nimsay, visit Almirah summer dresses for girls.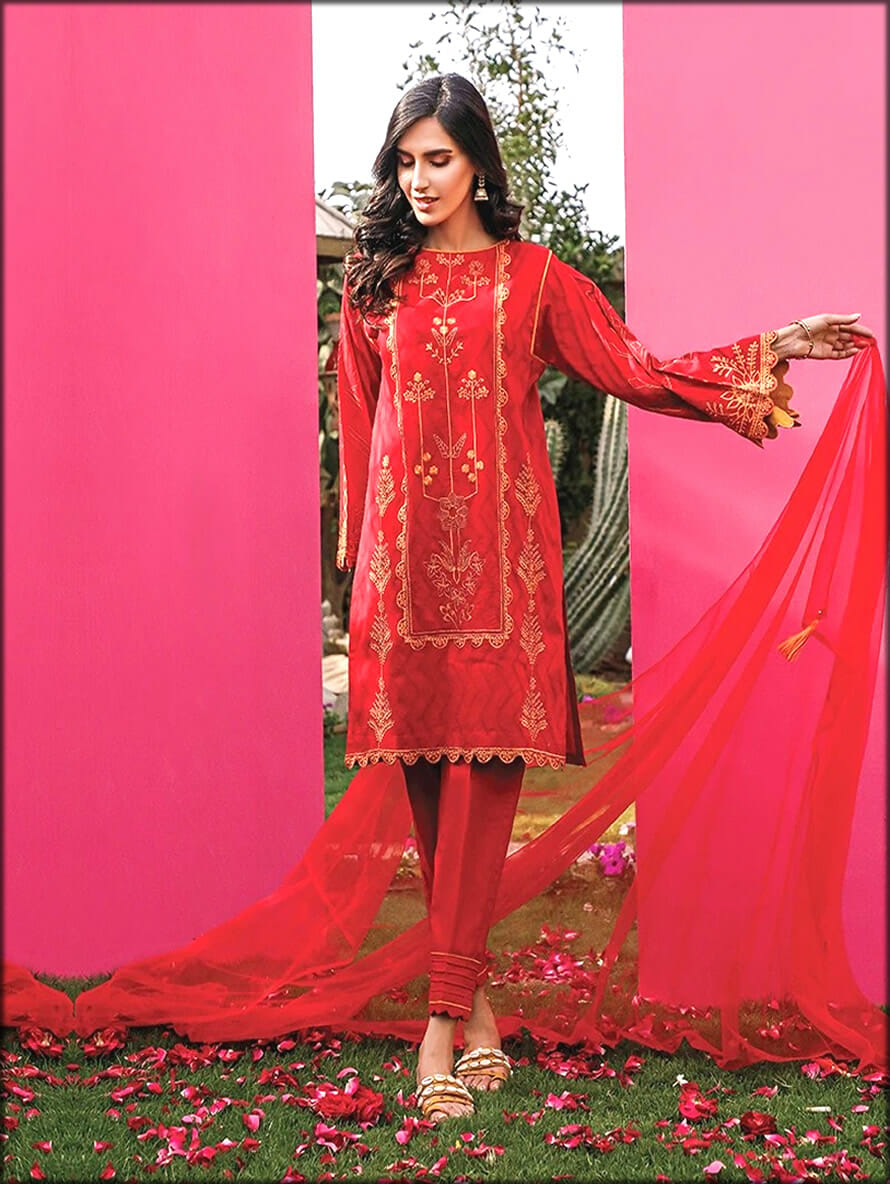 Fantastic ice blue smart shirt with embroidered front and sleeves is waiting anxiously for you in the collection. This shirt is completed with string details on the neck and arms. Moreover, the ice blue shirt comes with a cropped trouser that is embellished with see-through lace.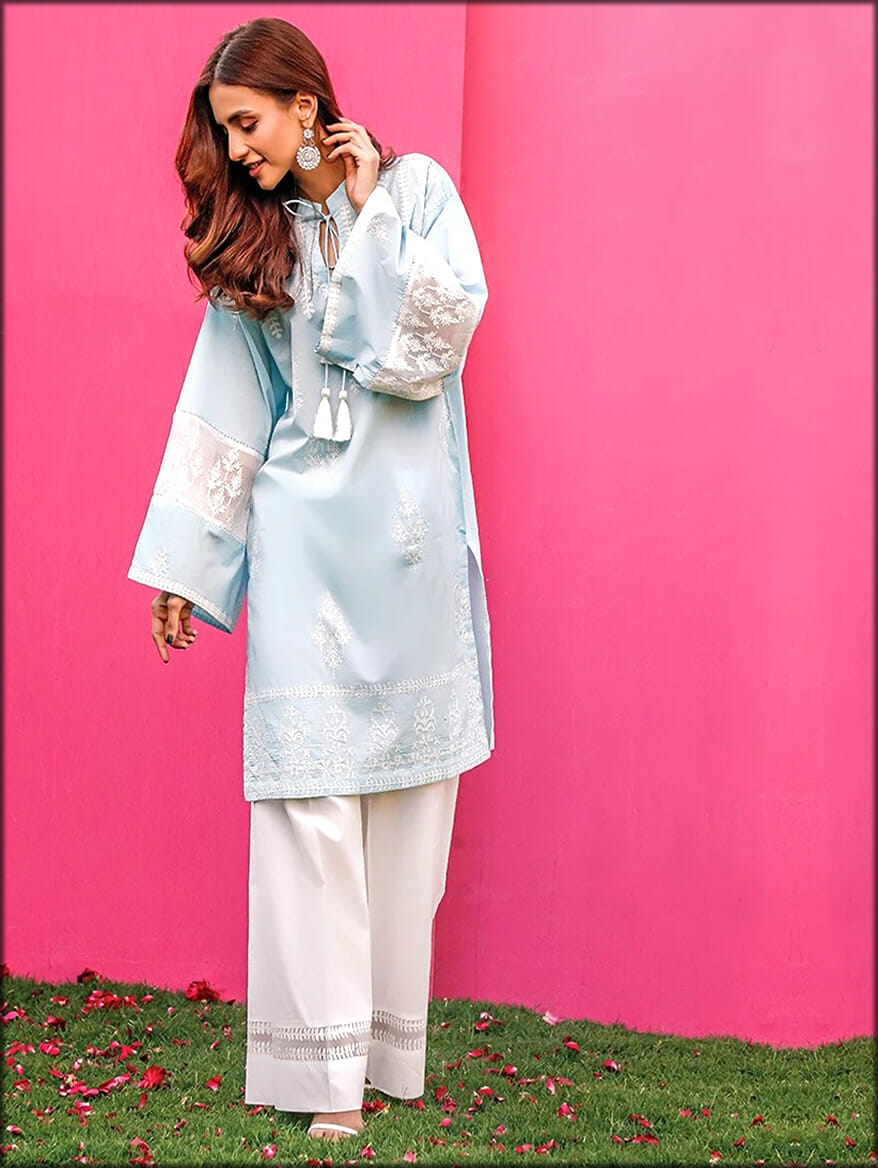 This embroidered peach kurta is available for casual day outlooks. This kurta is designed with an asymmetrical embroidered straight pant. Front bale is an embellished style enhancing the beauty of the suit.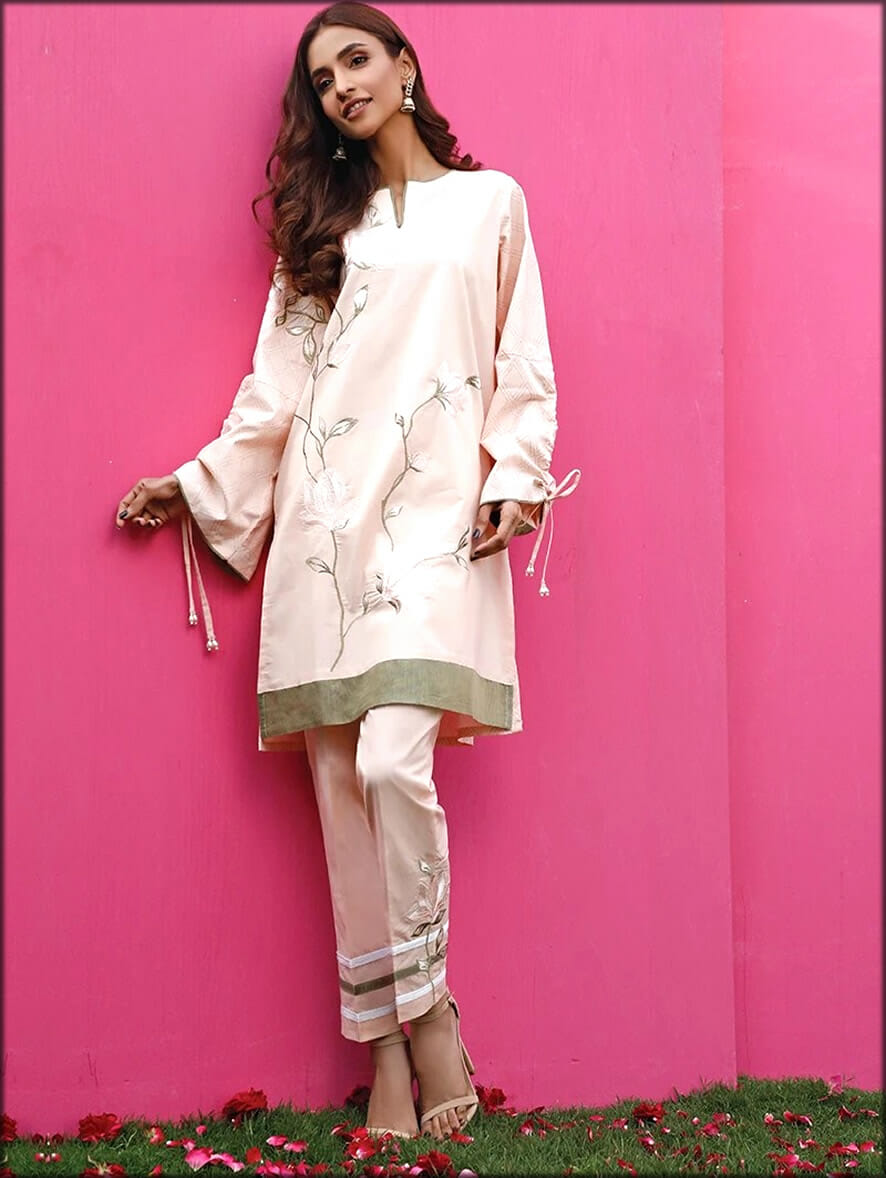 Ready To Wear Dresses



Everyone has its preferences, so discover your taste and hold to it. Nimsay summer collection of 2020 is offering additionally created styles. Also, it offers you the best patterns, structures, and ready to wear in every kind of category. Moreover, if you are sitting tight for the new assortments of kurta, two-piece, and three-piece suits at that point, Nimsay is the right place for you.
Here we have the exclusive variety of ready to wear attires with the prices mentioned.
Nimsay Three-Piece Dresses
Personally, black is my favorite color, like every other girl. Here you can see the black one-sided front embroidery on chiffon fabric. This shirt is embellished with stunning handwork along with pleated box Grip trouser and pure lace dupatta. The chiffon fabric is used for shirt and dupatta. For more three piece dresses, see Warda catalog for summers.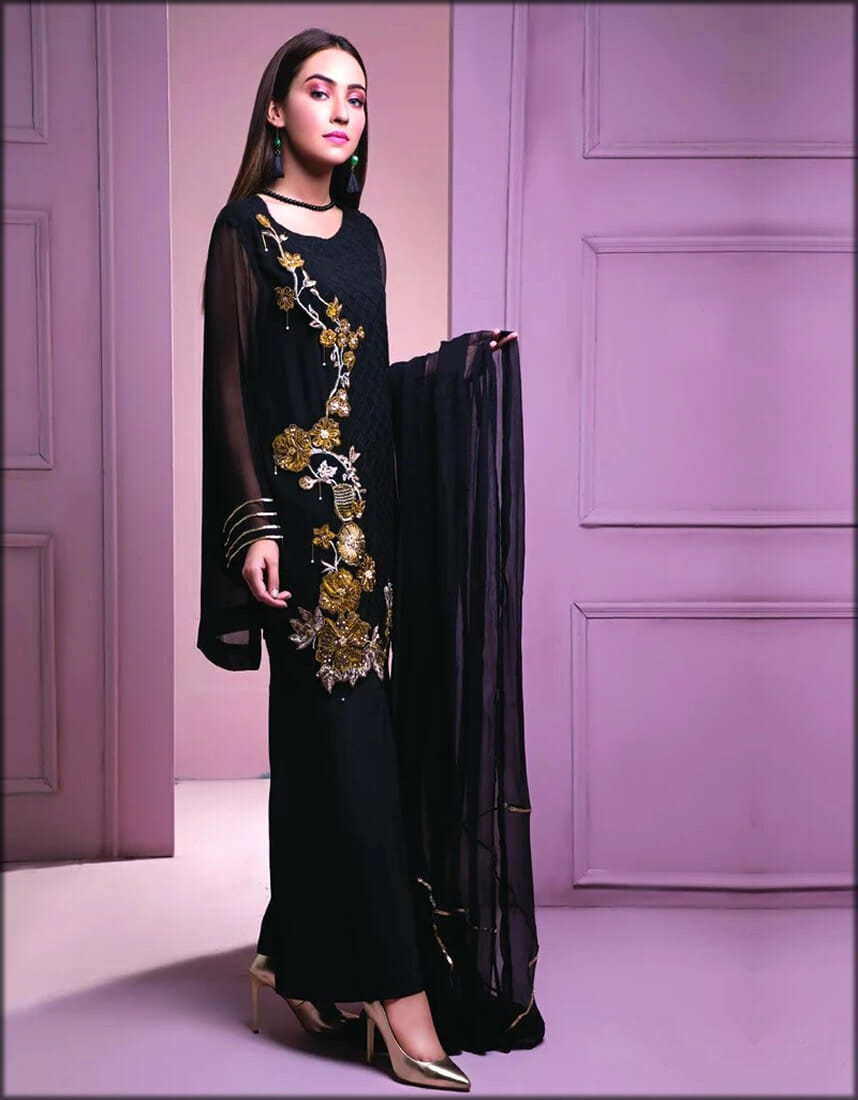 The lawn is a comfy fabric in the warm season. Following is an elegant blue lawn shirt with the tilla embroidered panel on front and sleeves. This shirt comes with a contrast cotton trouser and chiffon Chunri.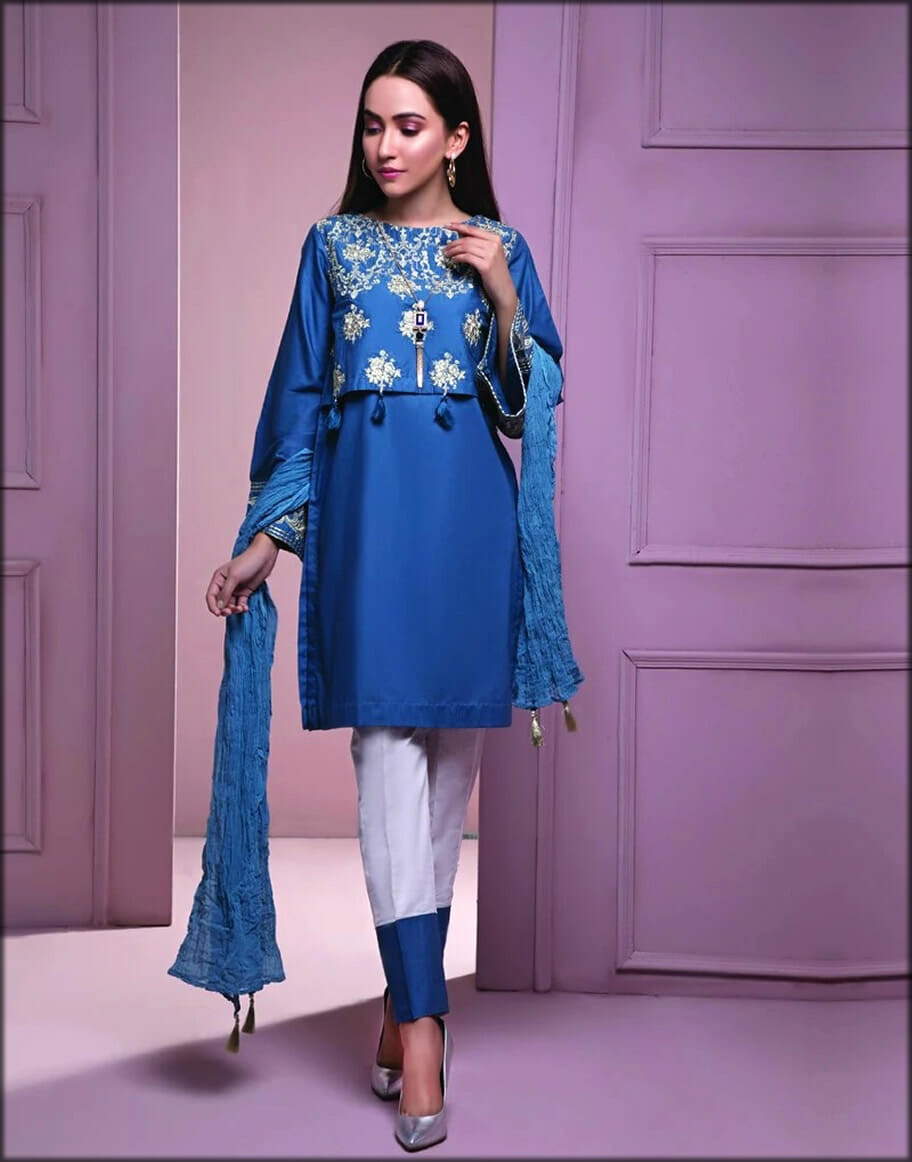 Exclusive Two-Piece Dresses
If you love to wear cotton suits in summer, then look at this dress. Here a beautiful cotton net gown with new embroidered details and belt on waist giving a stunning look. This shirt is fused with contrast cambric embroidered culottes. Moreover, it's not too expensive and wearable at any event. For more outfits like this, try checking Firdous lawn dresses collection.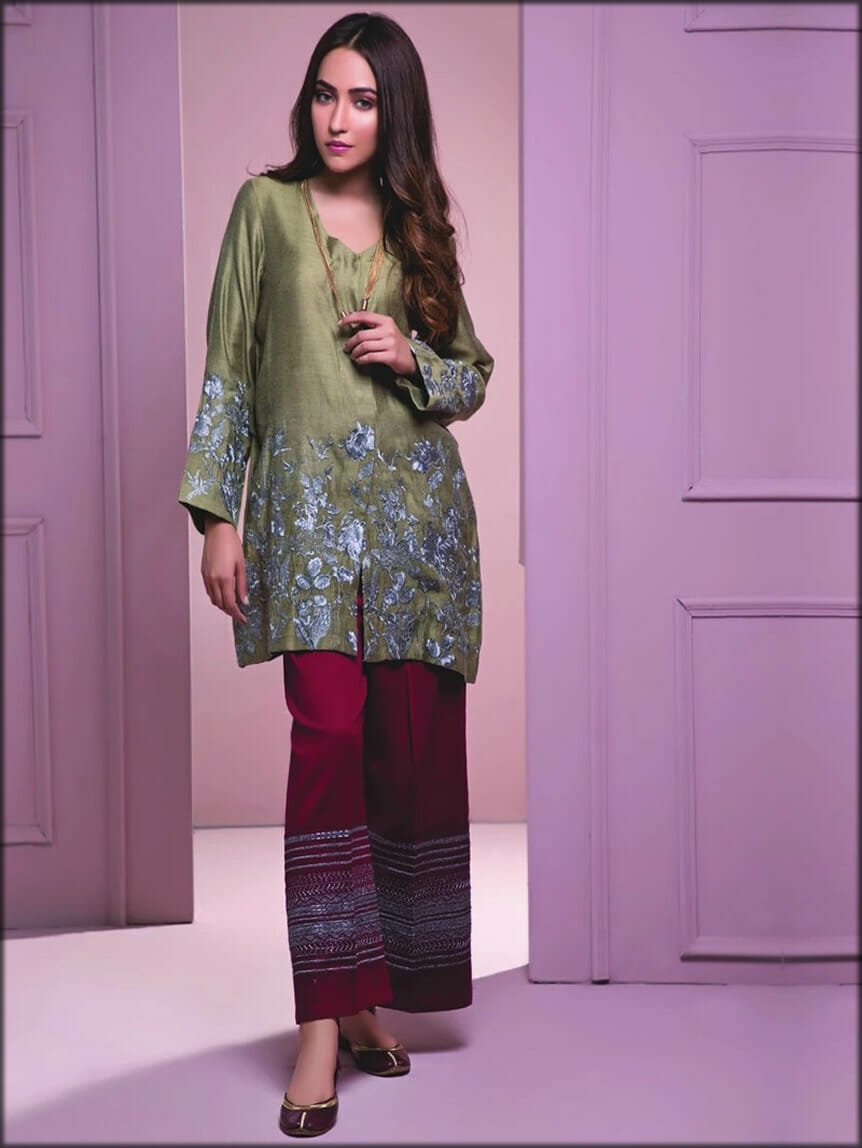 When you are going to attend any function, then you can wear chiffon dresses. So, try plain chiffon shirt with sequined embroidered front and asymmetrical pleated sleeves. This shirt is paired with pleated grip culottes, and embellishments are on the neckline. Moreover, now this article is available on sale as well at a reasonable price.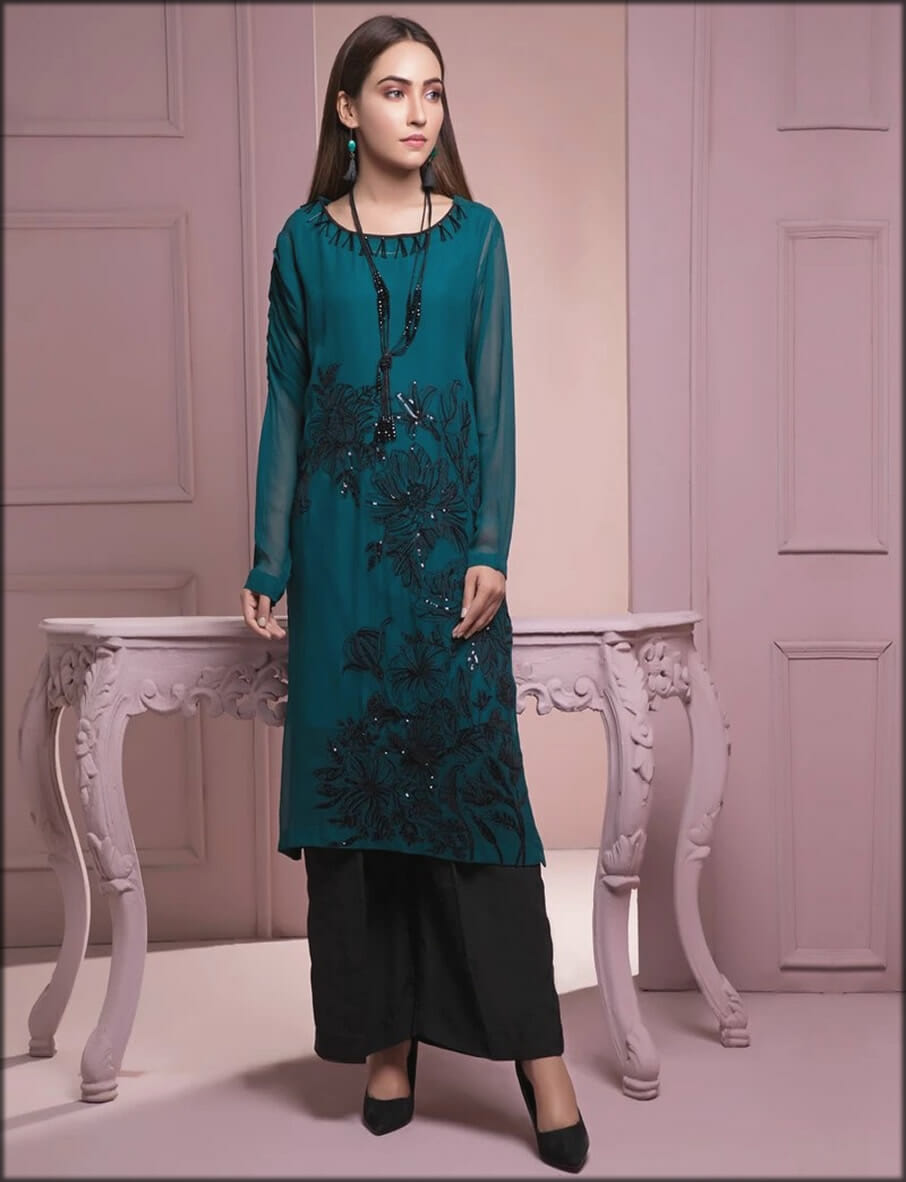 The undershirt is made with Russian grip fabric. The mud pink sequins embroidered net gown is looking fantastic with the grip shirt. Moreover, the Russian grip trouser is paired with this shirt. It is a heavenly combination for eid.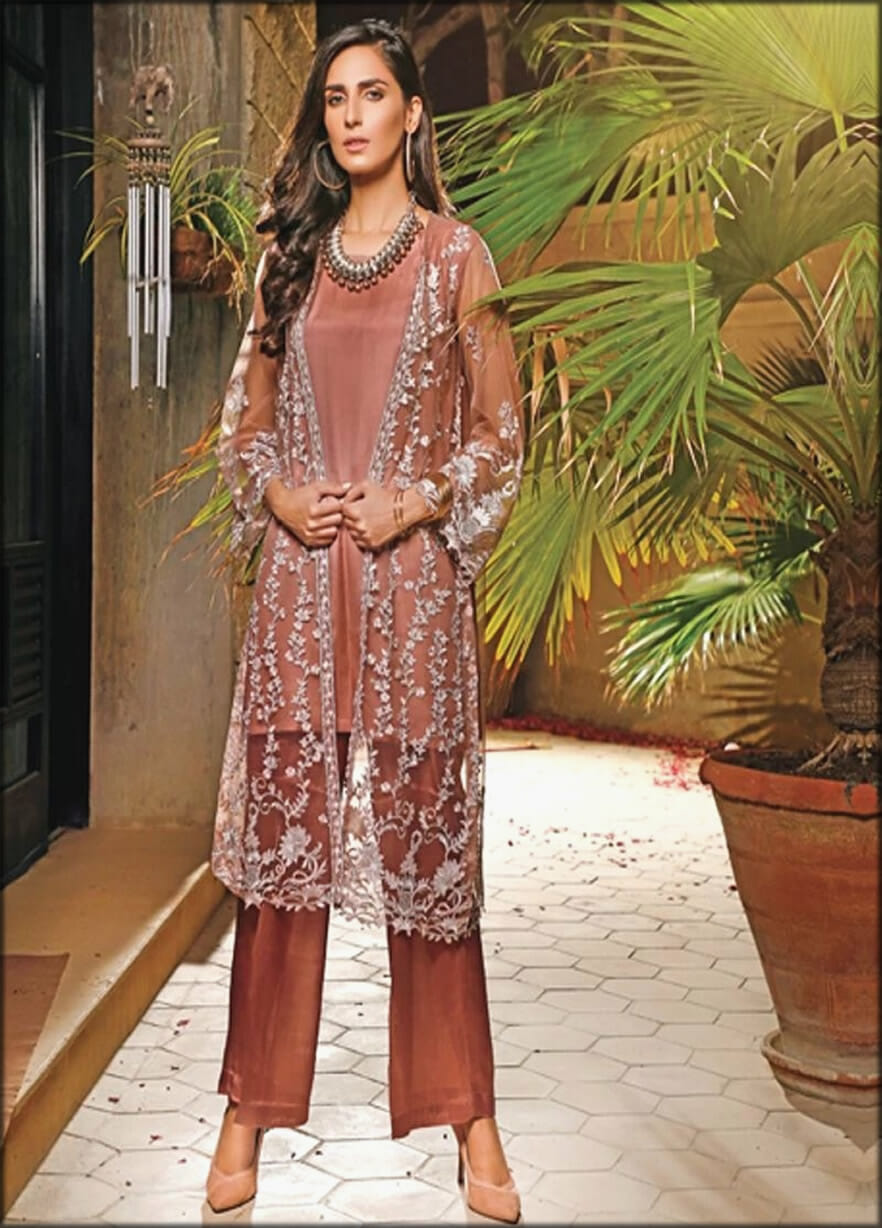 Here we have the beautiful pure crinkle chiffon top with stunning front and sleeves, which are fully embroidered. This shirt is paired with cotton silk fabric inner tussle. Moreover, on the shirt, front embroidery is the main element in the whole outfit. Limelight summer tops collection is also very inspiring, you can go through it as well.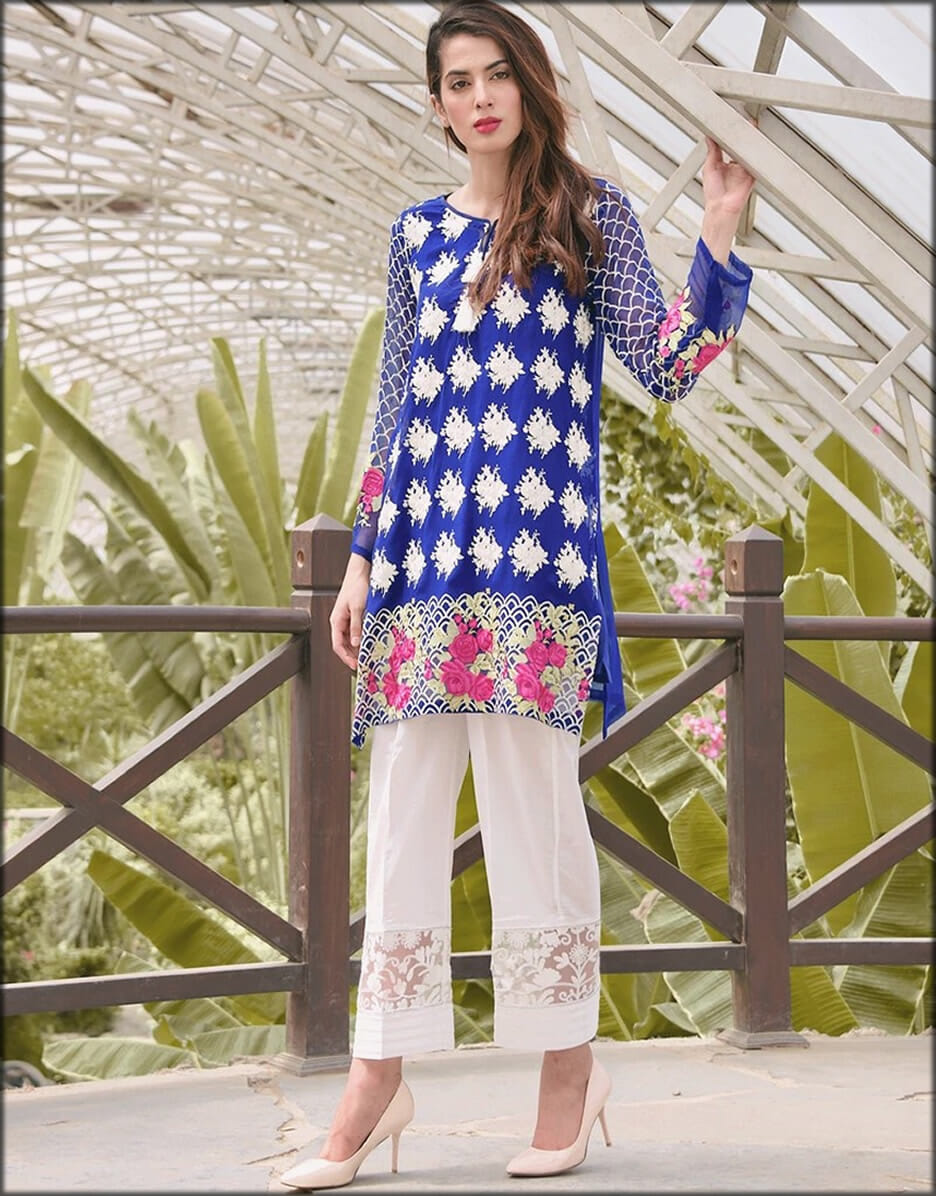 In the following image, the one-piece cotton net shirt is available with the fully embroidered front. Moreover, the sleeves and pure silk bottom has patches, enhancing the beauty of the shirt.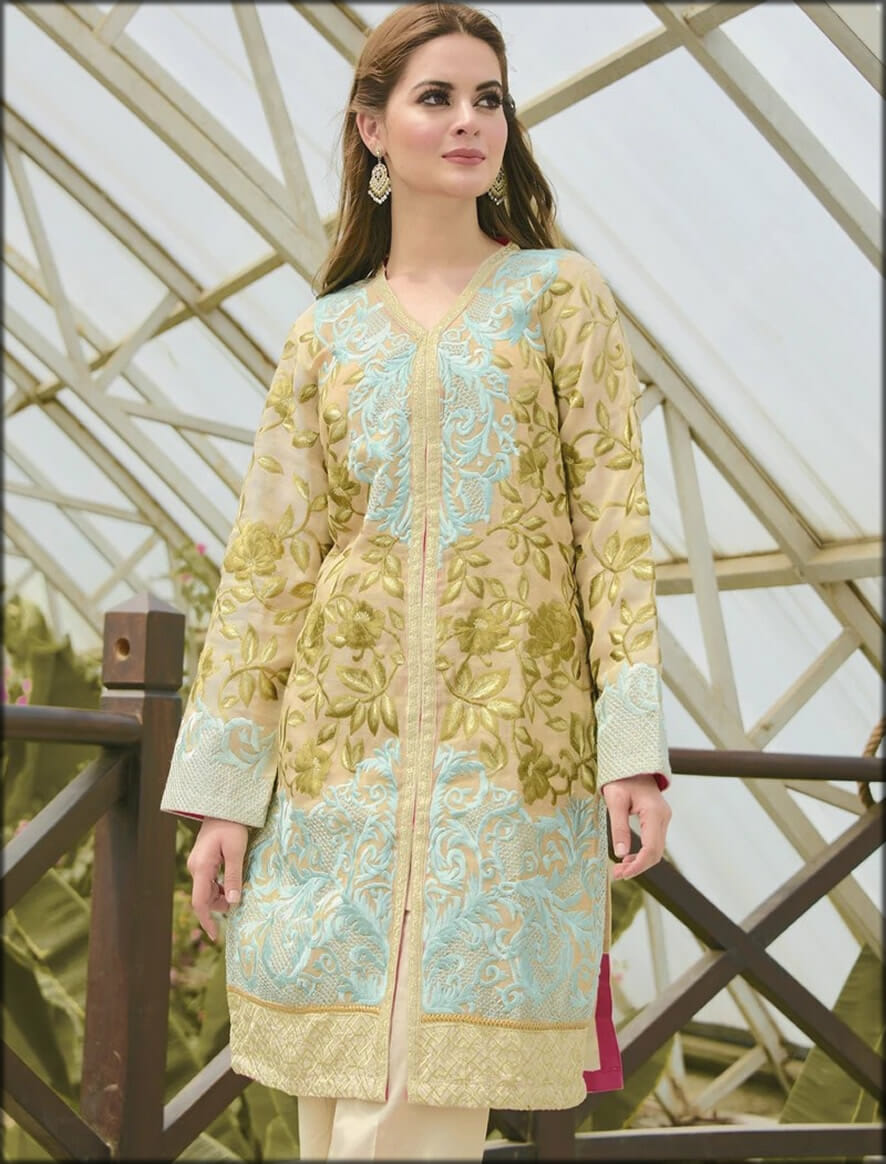 Unstitched Nimsay Group Of Attires
Nimsay unstitched category is expected for all-season, including linen, lawn summer dresses, and khaddar dresses. This variety has been arranged at a reasonable price with the best-textured fabric. Also, the unstitched assortment is accessible in various beautiful shades, print, and weaved dresses. You can check out the vibes of unstitched suits below!
Unstitched Embroidered Luxury Collection
In the Embroidered luxury collection, there are elegant three-piece articles available in orange color. The shirt front and patches are fully embroidered decently. Moreover, digitally printed back and sleeves are paired with digitally printed chiffon dupatta and dyed trouser. You can also find similar outfits in the Maria B Summer Lawn Collection.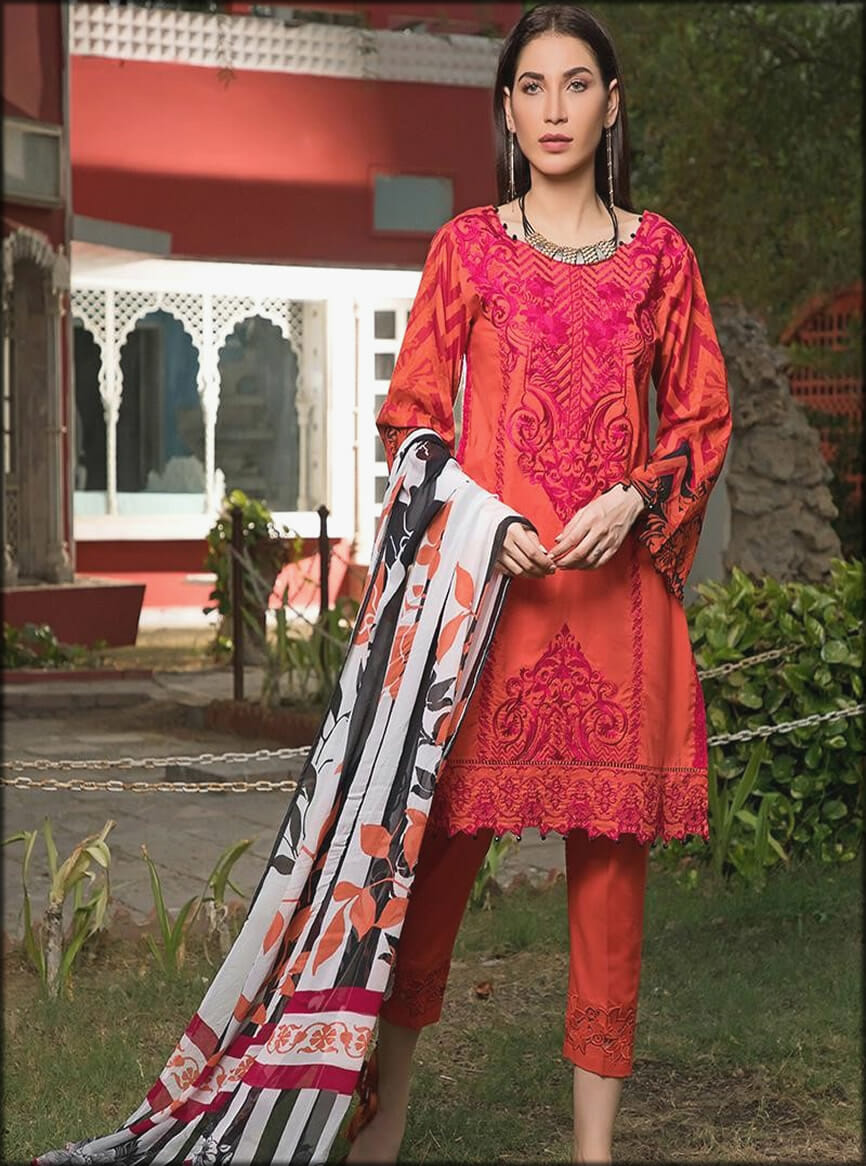 The lawn is the preferable fabric in the summer season. Here is a beautifully embroidered lawn black shirt with fully embroidered front and sleeves. This shirt is paired with cotton trouser and embroidered net dupatta. You can wear this type of dress in casual and semi-formal gatherings or eid with an easy eid make look to compliment the dress!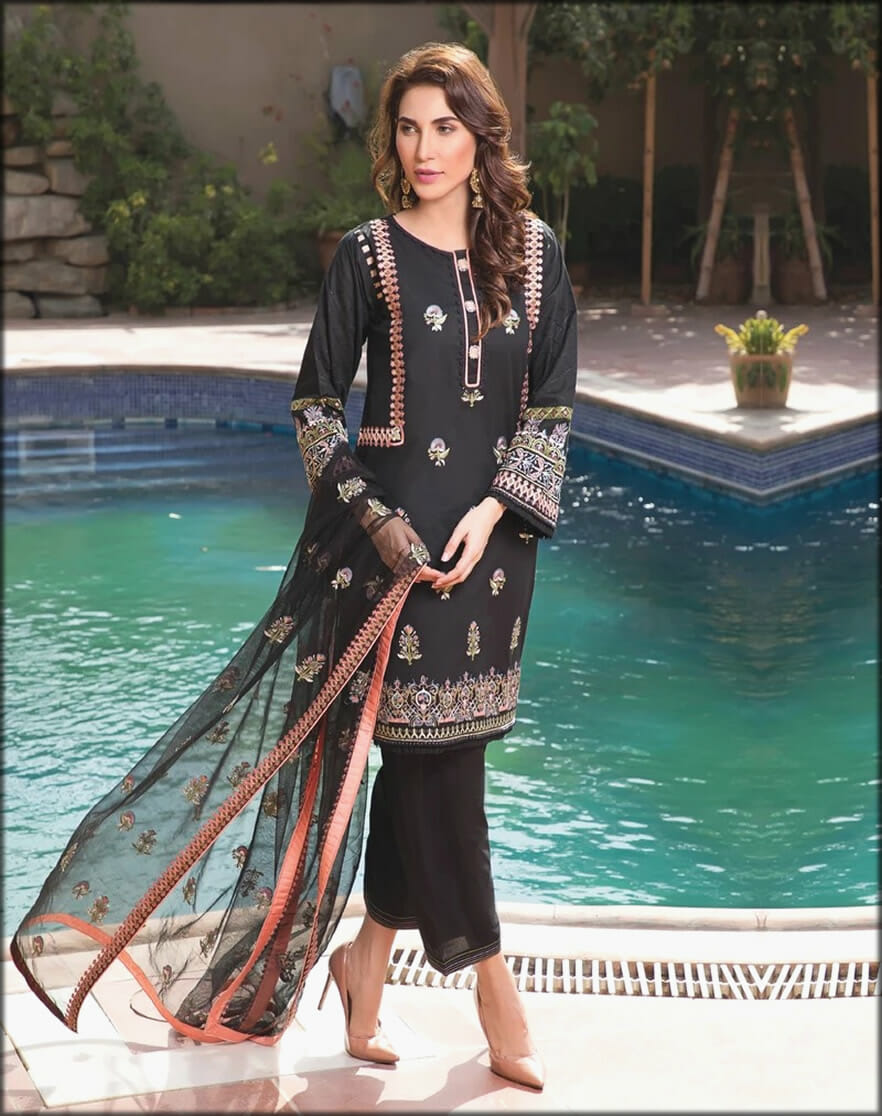 Unstitched Casual Style Dresses
Make your warm-season comfier with this three-piece unstitched suit. The neckline of this shirt is embroidered, and the front is printed. Moreover, this shirt is paired with plain dyed cotton trouser with an embroidered patch. The digital printed chiffon dupatta is enhancing the beauty of the dress.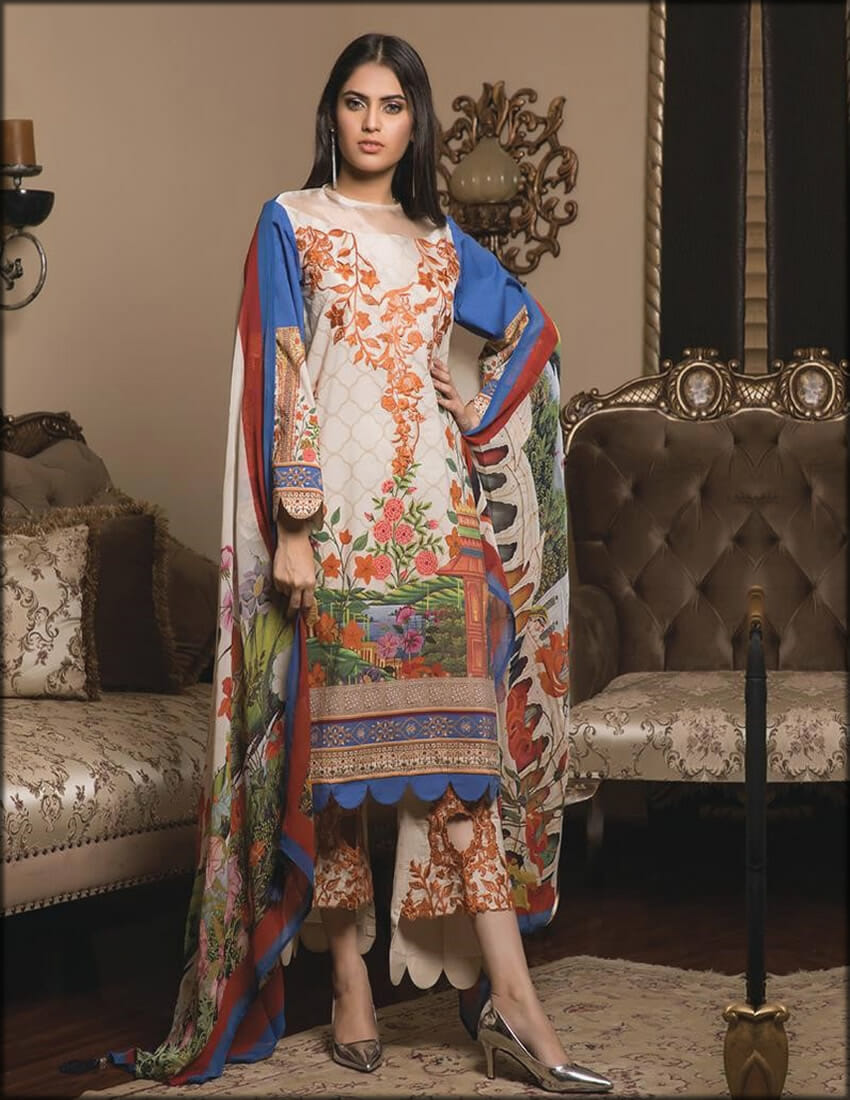 Embroidered lawn casual three-piece unstitched suit in yellow color is available in Nimsay collection. This shirt is embellished with neckline and sleeve Patti embroidery. Moreover, this shirt is paired with plain dyed trouser and digital printed chiffon dupatta.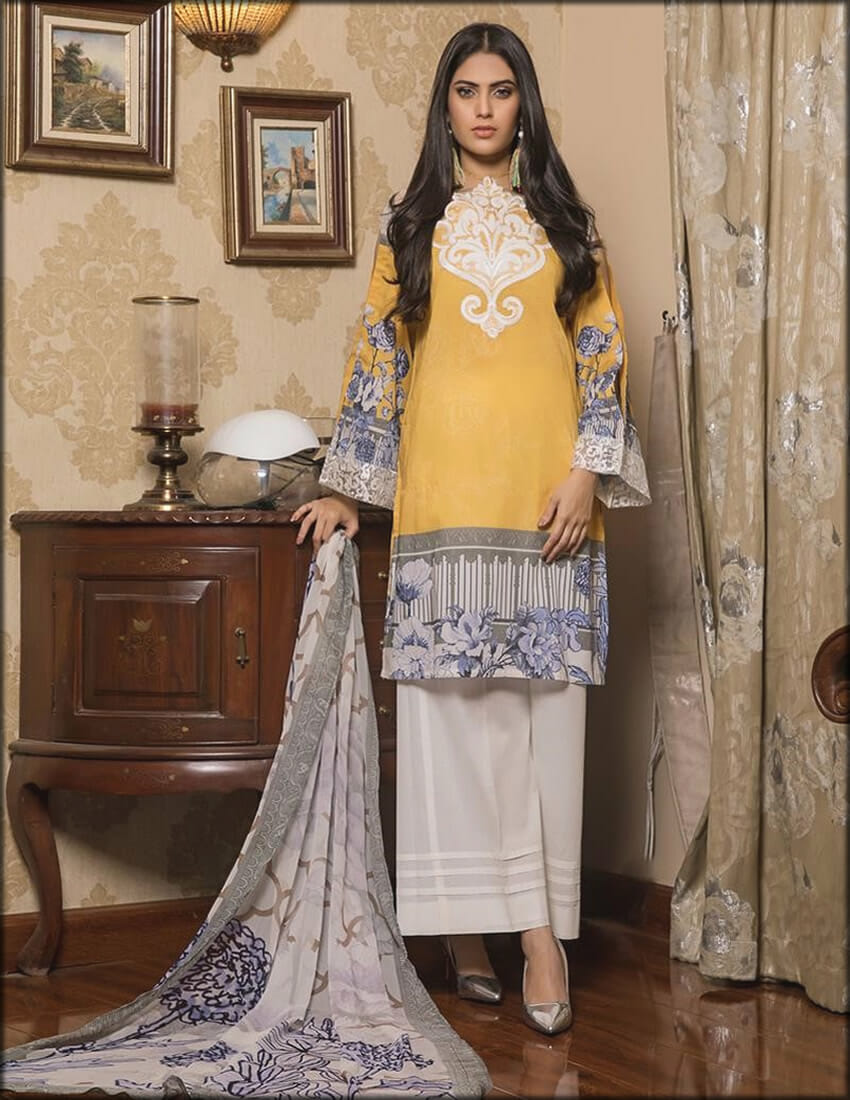 Nimsay Summer Collection has launched for this season. Search online stores or visit any outlet to buy dresses from this summer season collection. This type of elegant collection should be part of everyone's wardrobe. You should not miss the opportunity to buy Nimsay clothes this summer!