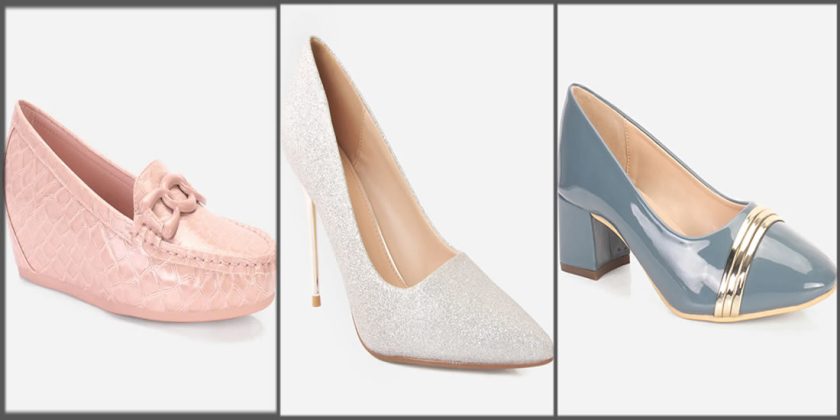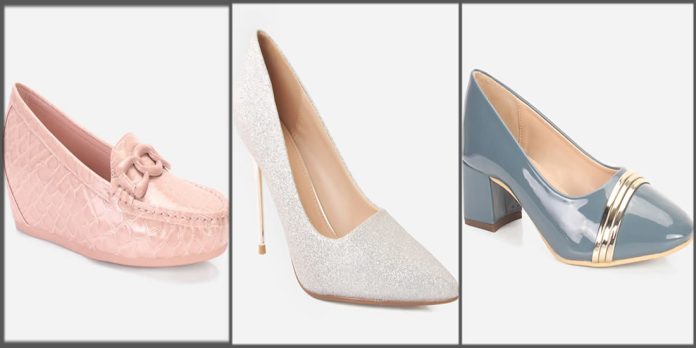 Besides a warm outfit, a nice pair of shoes is also necessary to complete your look. Therefore, every shoe brand launches its footwear variety with the arrival of the new season. As everyone knows that fall has arrived, so people are looking for winter shoe styles. Here is the chicest Unze London winter shoes collection for you to enjoy your season.
Women and men today follow the recent trends of fashion. Indeed, the fashion industry of Pakistan is running fastly and successfully through the advancement in technology. This technological advancement offers an online shopping facility to people. Therefore, you can buy your favorite shoe style online from Unze London. From flat and straightforward to smooth and high soles, you can explore a wide variety here.
So, below is the chicest shoe variety for your winter. Wherever you go in the cold season, you need a warm pair of shoes. Plus, you need to upgrade your style and personality according to the trends and traditions. Indeed, the winter collection below will meet all your desires. The soft and smooth texture will allow you to move freely and comfortably throughout the season. So, get the nice pair soon before it gets too late.
About the Unze London
Unze London is a well-known fashion brand in the United Kingdom that was established in 1989. After 31 years of continuous hard work and excellence, it has also printed its marks in other countries. But, the strong presence of this brand is in the UK and Pakistan. It is a famous saying that product development can not be done without passion and dedication. So, we can not deny that this brand got fame due to its immense passion and efforts. Currently, the leading brand has 31 running retail stores across the big cities of Pakistan.
Unze London Exclusive Winter Footwear Designs with Price
The famous brand is leading a multi-faceted lifestyle with a smart destination for footwear and accessories. There is great versatility in the contemporary collection of men, women, and kidswear. Now, it is time to discover some winter assortment. Below are some magical footwear designs for women. 
Indeed, the right pair of shoes with the right outfit makes you perfect. Choosing such a classic style is no more difficult as we have all the necessary designs for you. You might have seen the recent Unze London summer collection that offers chic styles and colors. So, take a look at the following alluring categories that include:
Flat pumps for girls

Comfortable moccasins for women

Easy-going sneakers for winter

Punjabi Khussa collection

Elegant court shoes for women

Striking evening footwear styles
Also, check out the other brand's winter shoe collection here.
1- Traditional Punjabi Khussa for Girls
Several shoe brands are aware of women's needs and preferences. They try to meet the ultimate demands of the customers. To retain goodwill, this brand has come up with Punjabi khussa for valued customers. Generally, khussa is the topmost priority of youth and teenagers. Moreover, this traditional style is never out of fashion. Hence all the youngest love to wear the khussa in each season and festive. Therefore, all brands must include the khussa assortment in their seasonal collection. 
Like others brands, Unze London also offers a versatile variety of khussa shoes that indeed append more elegance and refinement to your look by making it extra dazzling. Look down and select the finest one for yourself to the allure. For more variety, explore the ECS shoe collection.
2- Elegant Court Shoes Winter Collection by Unze London
Do you feel uncomfortable in pointed heels? Do you want to have comfortable shoes? Indeed, you will have no regrets about the following designs. Formal and casual court shoes are the best option for you. Plus, they are available in graceful designs and colors. It will hold your feet properly in place. Have a look at the collection below and get your favorite one.
The following colors of these shoes are available. The pink one is suitable for all winter outfits. blue footwear is a decent choice for working women. The next red is looking very classy. It is appropriate for enhancing the grace of women. The last light brown court shoe is the best to complement the plain winter dress. Also, they can be used as business casual shoes for women.
3- Easy-going Warm Sneakers for Women
A little style with a bit of grace can make your day. Plus, you must always choose the right style to make your personality impressive. Here is an influential variety for you. The easy-going sneakers are sufficient enough to give you comfort. Moreover, they can be worn and carried effortlessly. So, get the rocking sneakers from the leading brand before it's too late. Also, explore other classic designs from the Stylo shoe winter collection.
4- Essential Unze London Pumps Collection
Due to the increasing demand for flat and easy shoes, pumps are hit with a great variety. Here are the most swanky and comfortable pumps for you below. Indeed, it is the beauty of this style that combines perfectly with every outfit. From shalwar kameez and flared trousers to khaki pants, these shoes look incredible with all of them. So, get stylish and graceful pumps from the famous brand below. They are available in diverse shades. Also, explore the Servis shoe collection.
5- Comfortable Moccasins for Women
Nowadays, everyone looks for progressively comfortable footwear. The reason behind this is the hectic job and routine. Therefore, one must have a comfortable pair of shoes in her closet. Undoubtedly, moccasins are the best option to have a sufficient level of comfort. The soft and smooth texture holds your feet tightly in place. Hence, they are comfortable footwear for women. Take a look at the amazing collection of versatile moccasins in vibrant hues below. Clive winter shoes are also worth buying.
Classic High-Sole Moccasins
Perhaps, many of you might search for a high and soft sole. The purpose is to bring ultra comfort for the sake of joy. It also comes up with the most jazzier collection of classic high-sole moccasins. It is one of the most common categories of winter shoes for women. Also, they never go out of the trends and traditions. Get customized designs from any retail market of this brand. Plus, you can buy your favorite article online too.
Casual and Comfy Moccasins
Consistently, every brand offers a unique category that can upraise your style. But, you may need a style that can upraise your comfort. Here is a wonderful option for you, for instance. The following platform moccasins are new in trend and market. Indeed, with the growing demand for moccasins, the notable brand has introduced an innovative variety. Take a look at the graceful moccs below.
Most of these are in a bright shade that looks good with all of the outfits. The below graceful moccs are a great choice to wear in the casual routine of the winter. You can also carry them as formal wear if you like. Borjan winter collection is also offering a variety of comfy moccasins for you. Give them a shot too! 😉
6- Classy Evening Wear Winter Shoes by Unze London
Many of you may be looking for an exquisite style of shoes for your evening wear. So, you need stylish footwear to complement your evening dresses. Explore the tasteful evening heels below with a variety of designs. Additionally, you can alter your everyday look with the mesmerizing variety below. If you do not have heels in your closets, get an instant style from the Unze London winter collection. 
Plus, you will look distinctive in the galaxy of individuals at evening parties. Take some time and have a look at the following variety of shoes. Because of their fancy outlook, these are also appropriate for events and festivals. You may also go through the Metro collection for getting more festive shoes.
In this article, we have showcased some winter assortment to you. Probably, some of you would like to buy them. Take some time and discover the Unze London winter shoes collection above with prices. Moreover, you can also get your desired footwear at your doorstep by online order.