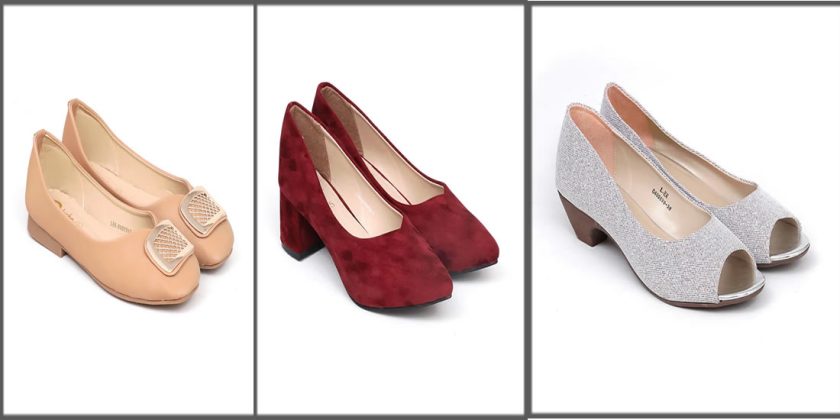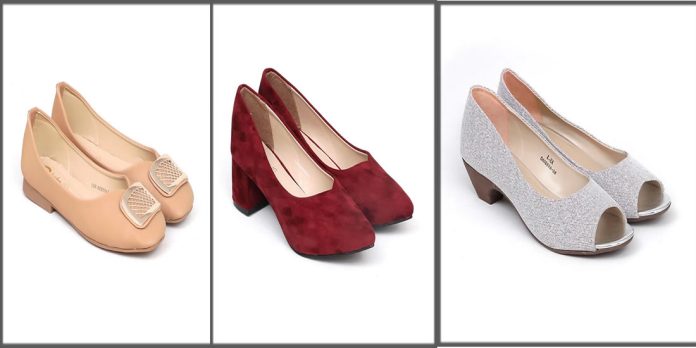 Servis is the perfect brand, you can trust it. It has never disappointed its customers hence it always brings the newest and trendy designs for women and youngsters. Don't waste your time and rush to the nearest outlet and grasp your favorite winter footwear from the Servis shoes winter collection.
It is known as the most brilliant brand for its unique footwear with the goal of providing comfy and perfect shoes for ladies. The best thing about this brand is that they use pure and soft materials for manufacturing their footwear. These warm shoes are available in a wide range of colors. Most of them are in blue and grey because these shades complement most of the trendy shades of the winter. Other than that last mustard-colored footwear is also a classic choice for women.
You can wear these comfortable and reliable shoes at your winter party or events for protecting yourself from the cold air. Let's take a look at the stylish and stunning designs by Servis, and I am sure you will love them because of their unique and good-quality shoes. Moreover, their prices are also mentioned for your comfort.
Latest Servis Shoes Winter Collection for Women and Young Girls

Servis is the most loving brand that provides shoes for the entire family. As the winter season is going to end, many notable brands are trying to give the chicest and comfy winter footwear for ladies, kids, and men. Continue reading this blog for the Servis shoes winter collection for women.
It has 500 retail stores and 1500 independent retailers in the commercial chain. It was founded in Lahore in 1959. Like many other notable brands in Pakistan, Servis is another most favored brand that maintains its leadership in manufacturing and quality. In the Servis store, you get a wide variety of shoes for women, men, and kids.
1. Warm Maroon Pump Shoes with  Bow

Light and dark maroon is the best combination that always remains in-trend. Look at the maroon pumps that will help to add more appeal to your winter footwear. You can wear this stunning footwear at a friend gathering, or even at a formal gathering to get the jazzier flash.
This gorgeous pair of footwear will help to keep your feet in solace. It is made from pure cowhide which is enough to give reassurance to your feet. Also, the Unze London winter shoes also have a wide variety of pumps in the most striking shades and tints.
2. Comfortable Winter Shoes for Women
This alluring skin winter shoe style is perfect for school or college girls. You can also wear this cool footwear with your bright shaded outfit that will help to add more shine to your look. Most teenagers prefer to wear plain style rather than embroidery. This classy shoe is perfect for those ladies who prefer simplicity. It is prepared with shiny leather material.
The natural shine of this footwear is just unbeatable. Also, this is durable because of the high quality of the material. You also get a wide variety of plain shoes in the Borjan shoes winter collection that will encourage you and assist you in making your look jazzier and decent. You can pair this dashing footwear with jeans, pants, or wide pant trousers for a more striking look.
3- Side-Open Winter Pump Shoes
Servis always brings some new designs of footwear for its clients. So, the ladies follow the trend by wearing the most dashing and attractive footwear. If you want to wear unique designs of footwear and want to look different than other girls at that point, say yes to this side-open flat shoes. This sleek black footwear mirrors your character and makes it more charming and livelier.
You can also wear this excellent footwear in the mid-season without socks. The small heel with the side open style makes it more attractive and alluring. You can wear this classy footwear with your denim pant for an awe-inspiring look.
4. Back-Open Servis Shoes Winter Collection
Back-open is the most alluring style of winter footwear. It not only keeps your feet warm but also refreshes your look by making it livelier. You can pair your back-open winter footwear with your plain white outfit for a more splendid and striking look. The soothing cream color is such an elegant choice to wear this season.
5. Fancy Winter Formal Court Shoes

Nowadays, everyone looks for comfortable shoes. Because comfortable shoes keep your feet in comfort, and when your feet are in comfort, you can walk or run easily. The court shoe is another lovely style that will make all of your looks flashier and more decent.
Are you going to a business meeting? But don't have an idea which formal shoe style is best? At that point, try this court-style shoes that are the best to complete your graceful and formal look. The Clive winter shoe collection also contains the most stunning formal designs that will undoubtedly rock your formal gatherings.
6. Comfy Moccasin Shoes for Girls
Moccasin is another stunning piece of footwear. You must have the moccasin shoes in your closet. The smooth and soft texture of the moccasin shoes attracts the public to buy them. Hence, they are very comfortable for women. It is an extraordinary style that never goes out of fashion.
So, without any hesitation, grab your favorite hues in moccasins and pair them with your classy two or three-piece suit for an awe-inspiring and note-worthy look. The Insignia shoe collection is also very impressive that will help to make you look more decent and splendid.
7. Servis Sneakers Shoes Winter Collection
Are you looking for the best women's winter shoes? Then look below to get some inspiration. This stunning sneaker Servis shoe is made from pure leather that will help you to enjoy the winter season freely. Are you having a plan for an outing with your friends? Then never forget to add the sneakers Servis footwear to the collection for comfort. You can get different styles in the sneaker style. So, visit your nearby outlet and grab your favorite pair of shoes from here. Also, you can get your preferred design by online order.
8. Winter Peep-Toe Shoes

If you don't like the high heel footwear, then grab this formal shoe from the Servis shoes. It also gives you the online facility to shop. This gracefully and fabulous pair of footwear will make your traditional look more appealing and dazzling. You can wear this stunning peep-toe footwear at your business meeting or social gathering for a more attractive and decent look.
9. Classy Formal Winter Shoes
Coming up next is the teens' style footwear that will help to make you look more stunning. It comes up with vibrant hues and designs. You can wear this stylish footwear at your everyday gathering for a more appealing look. It is made from shimmery pure leather not only adds more sparkle to your look but also makes it extra jazzier. You can also take a look at the Stylo winter collection for more stylish and chic footwear.
10. Moccs Style Servis Shoes Winter Collection

If you don't like the cone or block heel footwear, because your height is short then you can wear this moccs style that will help to make all of your jazzier and noteworthy looks. It can also be used as a casual business shoes for women.
Please take a look at the fantastic collection of the Servis above that offers comfy loafers, moccs, sneakers, pumps, and back-open shoes in all vivid shades. Hence all are comfortable footwear that will modernize your dull look and make it more noteworthy. Let's look above and get all updated shoes with prices.