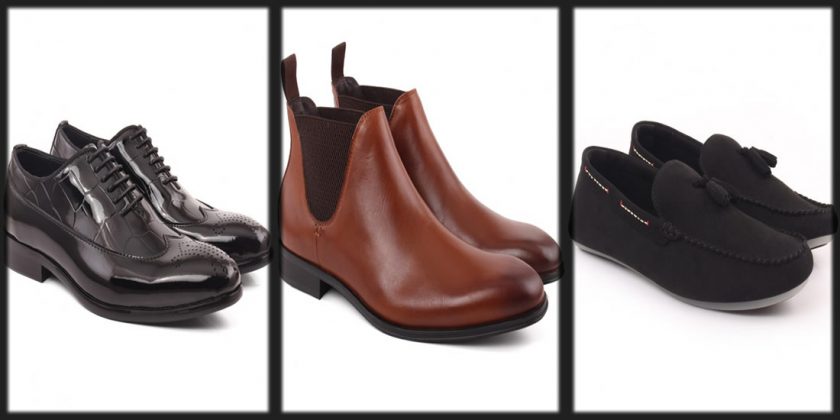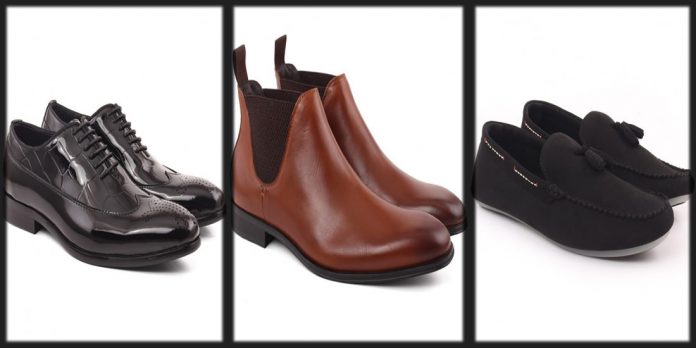 Unze London is a very prominent and outstanding shoe brand in Pakistan. The brand was initially founded in the United Kingdom. Unze endeavors its best to give up the most up-to-date and exquisite shoes for fulfilling their client's needs. The brand launches every seasonal collection for people. Here is the Unze London Men shoes collection for you.
Just like clothing, an easy-going pair of shoes is essential to complete your look. Indeed, people who wear a perfect style of shoes end up being classy. Therefore, men today are equally conscious of their entire personality, like women. They always search for the newest and trendy outfits and footwear for themselves.
As everyone knows that fall has arrived, people are looking for enclosed shoes. Besides sandals and open slippers, men look for warm and comfortable footwear. Go through the article below, and you will get an immense variety of footwear. I hope it will meet your demands and desires. Take a look at the following image galleries.
About the Brand
Unze London is a well-known brand that was established in 1989. After 31 years of continuous hard work and excellence, it has also printed its marks in other countries. But, the most strong presence of this brand is in the UK and Pakistan. We can not deny that this brand got fame due to its immense passion and efforts. The brand has 31 running retail stores across the big cities of Pakistan. Further, Unze London continues to lead chic and smart destinations for trendy and right kinds of footwear. The apparel collection includes various accessories, bags, kids' shoes, men's shoes, clothing, etc.
Unze London Latest Winter Shoes Collection for Men

People today are scouring for the weather forecast for the upcoming days. Everyone knows that a cool breeze is blowing, and winters are just a single step away. Meanwhile, all the industry brands are busy introducing their winter variety to the public at large. Apart from clothing and fashion, people look for warm footwear as well. So, we are showcasing a tremendous variety by this brand.
Further, people are preparing their closets for a fall wardrobe. The low temperatures are making people think of searching for new collections for themselves. Besides hot coffee and soup, the outfit with a pair of shoes is mandatory for winter. So, many of you might be scrolling for a new and stylish variety. Just stop scrolling here and pause to our article below as it offers an incredible winter shoe collection to you.
Also, check out the other brand's winter shoes collection here.
Probably, you cannot get an idea about the whole collection in just one visit. Instead, going through all of these designs online will help you. Apart from shoes, this brand offers a wide variety of kids' shoes, bags, and other accessories for men and women. Unze London winter collection for women has been liked widely. Here is a likewise assortment for men. Enjoy your winters with the excellent footwear below. It is offering the following categories of shoes for men:
Easy-Going Moccasins.
Open-Back Casual Footwear.
Tassel Slip-On Loafers.
Lace-Up Formal Shoes.
Leather Slip-On Footwear.
Ankle High Boots.
Light-Weight Platform Trainers.
Easy-Going Moccasins for Men
Is the weather getting cold? Are you feeling cold inside and out? Perhaps, many of you might be feeling the change in weather nowadays. Undoubtedly, a genuine pair of shoes will bring exquisite style to your personality. So it would be best if you go for a classy style to rock.
Here is a chic variety of moccasins for men below. The prices of winter shoes for men are slightly higher than for women's. But, they are always inside the comfort zone and pocket. Go and grab the graceful Moccs from Unze London for your rocking personality. Take a while to have a look at the image gallery below to get your desired one.
Casual Open-Back Unze London Men Shoes

Men don't need to wear a modest pair of shoes. Instead, they look for easy-going shoes that are easy to wear and carry. Several brands come up with exclusive variety every year to satisfy their customers. Summer shoes for men are mostly open, so this design is a modification of open shoes in the winter season.
Always go for the right size and color according to your choice. Probably, many of you might face an issue in selecting suitable footwear. Perhaps, you might have worn the Unze London summer shoes for men in summers. Indeed, you will be overwhelmed by the tremendous winter variety below.
Tassel Slip-on Loafers for Men
If you want to tackle the imminent cold weather, go for classy loafers this winter. After multiple collections, go through the unique yet smart shoe variety here. Very often, people recognize others by the selection of their outfits and shoes. Indeed, if you have soft and classy footwear, you will print a positive impression on the viewer's mind.
So, go for fashionable loafers these winters. These styles are prevalent in women's wear too. Plus, the built-in type is sufficient to make you look smart. People will love the way you dress up if you are wearing loafers. Take a look at the breathtaking variety of amazing loafers by the leading brand below. Other than this brand, Hush puppies men's footwear also offers stylish and innovative designs for men.
Lace-Up Formal Unze London Men Shoes

Lace-up shoes appeal more to your character as compared to the other styles. Primarily, they can be the best choice for formal wear. Are you looking for a more similar variety? Check out the incredible business casual shoes for men and enjoy the phenomenal footwear. For instance, discover the comfortable lace-up collection by the notable brand below.
It is the beauty of the lace-up style that they hold your feet tightly. Additionally, you can tie up to any extent that makes you feel comfortable. These styles are in the dark brown and back shade. They are perfect to wear at official meetings and also at formal events like walima, etc. The last two pairs of footwear are two shades of the same design. The classic style is undoubtedly an elegant choice for males.
Formal Leather Slip-on Shoes
Leather is a very substantial and resistant yet, flexible material used in crafting jackets, bags, shoes, etc. Usually, people in winters prefer a leather jacket to obscure themselves from the intense cold. Meanwhile, several shoe brands like Humayun Alamgir men winter shoes are busy crafting leather shoes for a special grace. They have amazing leather shoes in case you are looking for more variety.
Go for leather shoes along with a leather belt for a chic appearance. The perfect combinations will look more slick and stylish. Indeed, the modest style will end up in a perfect shine. Most of the people declare them as dress shoes as they look perfect with a pant and coat. So, style up winters with the chic leather shoes below.
Is there five-and-a-half-inch snow outside? If so, no worries at all now. We have a stylish ankle boot variety for you. Eventually, the snow will fade, and you will feel much more comfortable with the elegant ankle boots. Indeed, they will enhance your winter vibes and bring magnificent looks just like Insignia Shoes men winter collection does to make you stand out.
Gear and tackle the incredible ankle boots from the nearest market. Also, you can shop them online anywhere, anytime. Invest your time and money to buy this stylish footwear for yourself. These stylish designs are in black and camel shade. The small heel of this footwear is also looking quite classy. The first one is plain while the second one has laces, which are making it quite classy.
Light-Weight Platform Trainers
Comfortable transition is the prerequisite to enjoying the lovely moments. What can be more comfortable than the platform trainers? Yes, they are light in weight, flat in style, and easy to carry. Plus, they are trendy for both men and women. Usually, young boys who are fond of traveling and adventures look for fashionable shoes.
Below is a beautiful variety of training shoes for men. Indeed, they will provide an ultra-comfort level to you. Make your good memories with the recent men's collection by Unze London. If you most likely have a comfortable pair of sneakers shoes or boots shoes in your storage room, then, you might need to update your closet. I hope you will love and enjoy the following styles. Take a while and discover the stylish shoes here.
Get the fantastic footwear from the Unze London men shoes winter collection. You will get a versatile variety in incredible shapes and colors. Moreover, they will give charming and magnificent looks to your personality. So, style up your wardrobe and fill your closets with the fantastic shoe variety above. I hope it will work well to meet your desires.