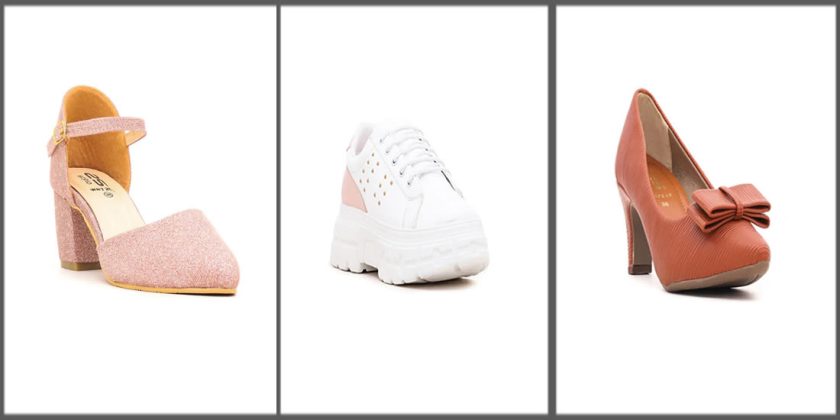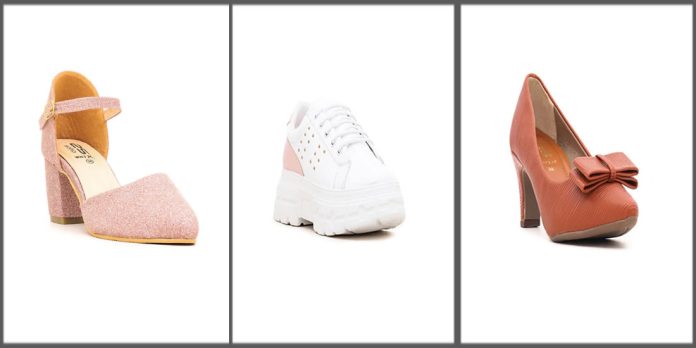 Stylo brand has always maintained its standard by creating the most stylish and classy footwear for women. As winter is approaching, the Stylo shoes winter collection is also in the market. Women may go through this variety of designs and buy shoes according to their choices and preferences. I hope that this article can aid you in getting stylish winter shoes.
Women of all ages want to improve their entire looks with classic footwear. To enhance your personality, we have a variety of shoe categories for you. Subsequently, everyone prefers stylish designs; hence, here we have gathered an immense variety for people of all ages. These elegant winter shoes of Stylo will bring grace to your personality and make it more charming.
Furthermore, these exquisite easygoing shoes will also give comfort to you. There is also a wide variety of winter court shoes for youth. Women who look for open-back styles can also get their favorite styles here. In short, there is a versatile collection for people here.
About Us- Stylo Brand
Azhar Hussain Siddiqui, a young boy of Lahore, started his own business in 1974. His hard work and honesty make his brand more popular and successful. He used high-quality and soft materials to make its footwear more reliable. Now it is known as the most leading shoe brand of Pakistan. Furthermore, it has 140+ outlets in all major cities of Pakistan. It also offers free delivery nationwide for orders above PKR 2500.
Each season it grants the latest and newest pattern footwear for women of all ages. This winter also brings the most advanced vogue footwear. So look down and explore its latest collection.
New Footwear Arrivals in Stylo Shoes Winter Collection
The winter season is always blistering for many people as people get bored from the long summers. With the winter season's arrival, women rush toward the nearest footwear retail outlets to grab comfortable shoes to enjoy the season freely. Well, here we are going to showcase the latest Stylo shoes winter collection that appeals to many newest styles.
Stylo is one of the notable brands in the shoe industry of Pakistan. Plus, it is famous for its chic and embellished styles throughout the country. The retail outlets of the brand are available almost in every city. But it also provides an online shopping facility to its valued customers. The most delightful collection of winter footwear by Stylo has also been launched. The following are the categories of winter shoes for women.
Open Back Shoes.

Court Shoes.

Elegant Moccasins.

Peeptoes for women.

Easy Pumps.

Long Boots.

Winter Comfy Sneakers
1- Comfy Long Boots & Slip-On Shoes for Winter
Here is the warmest and most comfortable collection of winters for you. Usually, colleges and universities plan tours in the winter season. Therefore, girls require youthful long, and slip-on shoes to enjoy their journey. The captivating and enjoyable shoes will rock your events and winters at reasonable prices.
Further, the crazy and well-furnished boots will modify your looks. For example, those girls who want to wear hijab can pair up these boots with jeans for jazzier looks. Look at the following image gallery to explore the magical warm shoes.
2- Stylo Pumps Collection
The exclusive women's footwear is the pumps. The easygoing styles are comfortable to wear and carry. Plus, they always come in immense variety. Usually, people pair up pumps with their uniforms. But, nowadays, everyone prefers to wear comfortable styles with any outfit. So, get your favorite and most demanding footwear at your nearest retail store of Stylo and enhance your overall look. 
3- Winter Peeptoes for Women
Pakistani women never skip any party or wedding. Even winters can not stop them from going out anywhere. Such events require classic footwear according to the season. So, peep-toes are an excellent option for them. This style comes with a slight opening at the toe box. These styles were more prevalent in the '90s fashion trends, but they are back now.
You can also carry these shoes at any of your formal events to make all of your jazzier and more breathtaking gazes. Moreover, never forget to pair your peep-toe shoes with a stunning outfit to make you look exquisitely smart and chic. 
4- Back Open Stylo Shoes Winter Collection
Back-open shoes are always fashionable because they are very comfortable to wear and carry. Plus, they come in a variety of styles. Modern women look for chic footwear to dazzle. Therefore, they opt for such exquisite back-open footwear. Well, mostly, the back-open shoes come in the following two styles.
Flat footwear.

Block and pointed open-back heels
Look down at the most comfortable back-open assortments for women. Many young girls and older women like to wear such easygoing footwear. These crazy back-open shoes will intrigue your personality and make it more charming. 
Moreover, these are the best alternatives for women who do not want to wear pointed heels. They not only look stylish but also look very elegant while wearing them. The first plain one is the best choice for yellow lovers in the underlying footwear. Next is the beautiful shade of fawn hues that will make your feet look extraordinary. Furthermore, the other two styles are best to wear at events like Eid festivals. Visit the Stylo festive footwear collection for more designs likewise. 
5- Stylo Winter Court Shoes
Each shoe brand persistently works for an elegant collection. All of the brands are well aware that women look for an immense variety for an elegant look. Therefore, this winter collection presents you with fantastic court shoes with heels.
The simple and elegant court shoe comes with a low-cut front. These sleeking designs make them look perfect for semi-formal and formal gatherings. However, youth prefer to wear high and pointed heels. Therefore, we have an independent assortment for them. Have a look below and grab the best one for yourself.
6- Cozy Moccasins Stylo Shoes
The soft leather is always comfortable and flexible. Moccasins are made up of smooth leather to provide comfort to women. Mostly, women who face arthritis and other old-age issues look for such soft soles. Therefore, Stylo brings you a fantastic collection of moccasins.
Further, the soft sole covers up your entire foot from all sides. Hence, it brings you into a comfortable zone. The stylish u-shaped structures hold your feet in place firmly. Therefore, they are the best for people of all ages. Do you want to try these elegant shoes? Check out the following collection at minimal prices. Also, explore the Insignia collection to get more designs of moccasins.
7- Warm Sneakers for Girls
Do you want to modify your look? Or are you looking for alternative designs? Get the most engaging and tasteful sneakers here. Your winter closets will also look complete with these gorgeous shoes. Have a look at the following image gallery to seek fantastic footwear.
Here you will find sneakers, running shoes, and running boots available in different shades. The sole of these shoes is just incredible and too soft, keeping your feet warm and reliable. So this winter, pair your sneakers with jeans and a top to get a striking yet modest look. To get more variety in these shoes, you may also visit the Metro shoe collection as well.
Discover magical footwear here at reasonable prices. Further, it provides footwear in all categories for people of every age. So, get your dreamy winter footwear here quickly and add more charm and shine to your look. You must choose the fittest outfit according to your feet size, shape, and equipment. Let's explore..!!