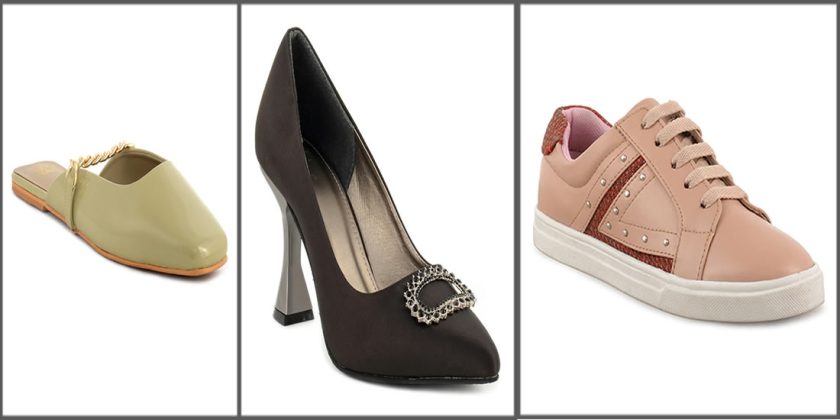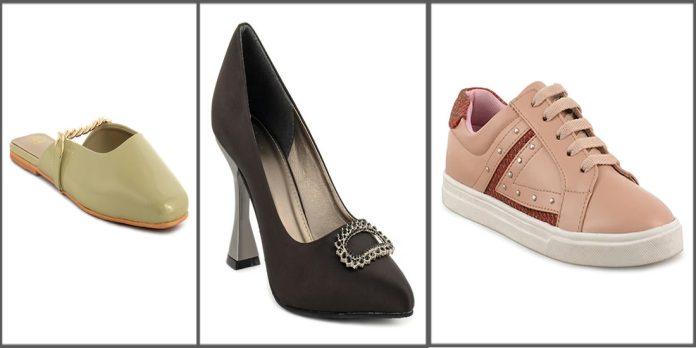 Like outfits, footwear also works well to enhance your personality by making it more charming and jazzier. Therefore, each brand tries its best to present excellent footwear for the ladies. So, they can adorn themselves according to the weather. Explore this blog for the ECS shoes winter collection that has exhibited the new and latest patterns in engaging hues.
As you know, ladies always go for bright hues, therefore, the ECS has used bright tints for making its stunning winter footwear. Plus, it has used soft soles and leather for making them comfortable. Thus, the ladies can walk easily. Continue scrolling this blog and check out the newest winter collection of ECS with mentioned prices. 
I am sure you are going to fall in love with these stunning winter footwear by the ECS. All of these winter footwear will help to make all of your looks livelier and more dazzling. Plus, it gives a free shipping facility across Pakistan on orders above PKR 3,000. So, go through all these designs and select the footwear according to your taste and liking.
About the Brand and Designer
ECS is known as the most renowned brand of Pakistan. It was established in 1954 in the famous Anarkali Bazar of Lahore. Soon it became the most recognized brand in Pakistan because of its high-quality material and durability. Today it has various stores in all major cities of Pakistan. It also provides an online shopping facility for the ease of its customers.
Latest ECS Shoes Winter Collection for Women [Fresh Arrivals]
Shoes are the essential items that you need to cover your feet. Therefore, no matter what the season is, you always need the right pair of footwear to give comfort to your feet so that you can easily do all of your work. Because when your feet are in comfort at that point, you will easily run or walk.
ECS is the most renowned brand that each season offers you the most dazzling shoes. This season, they also propelled all the latest designs of footwear for women of all ages. ECS summer shoes gained much liking among women, and likewise, its winter assortment will win your hearts as well.
For reviewing the other brand collection, explore our shoe catalog. Here you can review the latest collection of all notable brands of Pakistan.
1- Superlative ECS Pumps Collection
Are you looking for formal or graceful footwear? Further, If you want to follow the latest trend by wearing trendy footwear, then these pumps are the best option. In the ECS winter collection, you get a comprehensive and elegant variety of pumps. Look at the images below to get your desired one
Women usually look for attractive and casual shoes for hangouts and trips. This excellent pump collection is perfect to wear. It is beautifully adorned with striking shades. You can wear any below pump with your dark outfit to catch others' attention. Also, dark shades look more graceful and classy in winter. Stylo winter shoes have also gained wide appreciation because of their immense variety of styles.
2- Back Open ECS Winter Shoes Collection
Here are the warmest and most comfortable back-open shoes for teenagers and women. These captivating and stunning winter footwear will rock your winter party or wedding event. 
Working women are usually worried about their office shoes and do not know which design will suit their office wear routine. Don't worry, I am here to guide you. Try these back open shoes and I am sure you will love them. You can also wear these shoes at your business meeting or social gathering for a breathtaking look.
3- Traditional ECS Winter khussa
You need at least one khussa shoe in your winter closet. Suppose you want to opt for the traditional look, then complete your look by wearing a decent khussa. ECS brings the most striking two pairs of khussa that are shown below. You can wear these khussa with your traditional shalwar kameez and Patiala shalwar to complete your classic and elegant look.
Suppose you are going for a casual gathering. At that point, wear any below khussa for making your look more killer. Pair these fantastic designs with the classy top and jeans and get a glammy and fabulous look.
4- Comfortable ECS Winter Moccasins Collection
Women love to wear moccasins style because it gives them a stunning look. The moccasin shoes are specially designed for women. Look below and get the most striking and beautiful moccasin shoes, which you can wear at your casual or formal gathering. If are you looking for the best winter shoes for women, then the following styles will surely help you.
The bright hues are in-trend these days. Women, especially teens, love to wear dark-shaded attires and footwear. Because the bright hues help to add more shine to your winter look, try any below moccasin for making your look more impressive and lovely. Borjan's winter collection is also presenting women with classy and stylish footwear for the winter season.
5- Cozzy Winter Sneakers for Girls
This season, ECS also offers a striking collection of sneakers for young girls. Because they know, sneaker is the first love of adolescence. Therefore they designed comfortable and high-quality sneakers for women of all ages by using bright and brilliant tints.
ECS is the first notable brand that has always maintained its class by creating new and lavish footwear. Get some more polished and remarkable footwear from the ECS below. All of these designs are very breathtaking. The fine work on these shoes makes them quite fancy and stylish at the same time. 
6- Alluring Winter Fancy Shoes 
In winter, you also attend functions or wedding events. Having fancy footwear, which is also easy to carry, is the utmost priority of all women. Look below and get the fancy winter collection by ECS here. Here you will get the classical shoes with heels that are the right choice for the upcoming wedding season. Such classy designs can also be used as bridal shoes by women.
Are you looking for classy wedding shoes? Then take a look below. This lovely footwear collection will be the best option to look more graceful than others. You can also wear these shoes at your winter wedding party to catch the crowd's attention.
Noteworthy Party Wear Shoes
Below is the most attractive fancy shoes that are adorned with buckle. It has a block heel that will furnish your look by making it more appealing. It is constructed with pure leather that will keep your feet comfortable while wearing them. This is also the best choice to wear at events like parties and Eid etc. For getting more styles in the festive collection, you should also check the Stylo fancy collection.
Block-Heel Winter Footwear
This shoe is perfect for those teenagers who love to wear small heels. When an event is coming, girls search for comfortable heels to look more noteworthy and marvelous. Get this shoe from the ECS store and get a charming look by wearing it. Match this stylish footwear with bold makeup for a great look.
Impressive Black Fancy Court Shoes
Some girls prefer to wear boots or pumps at winter parties or function to keep their feet warm and protected. Therefore, ECS offers this sleek black fancy court shoe that will surely help you to look graceful and protected. It is beautifully adorned with a silver buckle that likewise adds extra charm and sparkle to your look.
This winter, ECS has brought the perfect color combinations for ladies in footwear. Also, there is a vast range of designs and styles. Because they know, in each season, ladies prefer to wear unique and alluring footwear. Look above and get all updated shoes from the ECS shoes winter collection with prices.