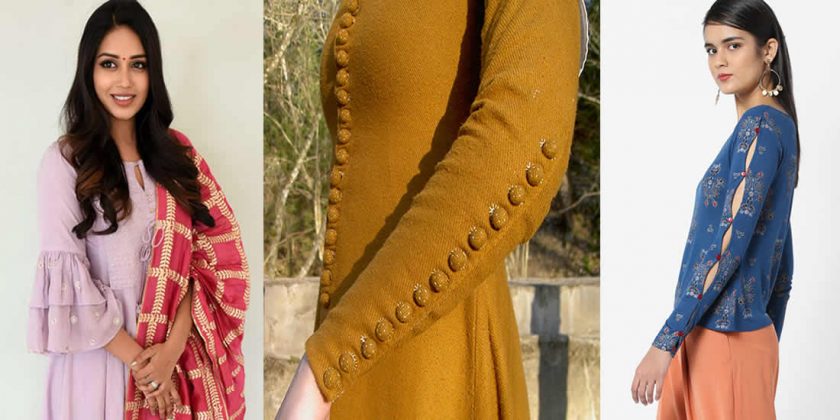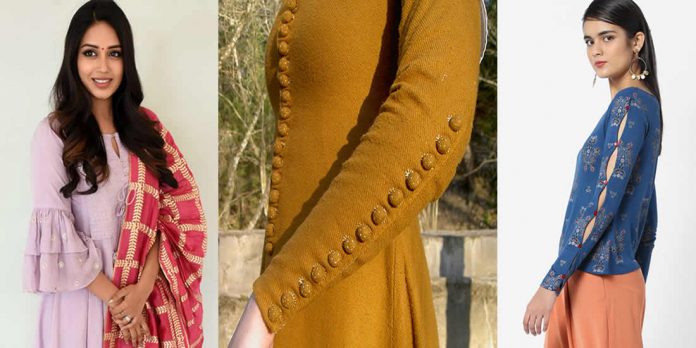 The dressing has a vital role to play in the personality building of the person. Women select the prints and embroidery of the dresses carefully. But other than that, we should give equal focus on the stitching of the attires as well. In the following article, we will also provide you with various ideas about the sleeves designs.
Sleeves are an essential part of the dress. They also have a very crucial role to play in the overall look of the dress. The beautiful designs and styles of the sleeves enhance the outlook of the whole attire as well. You can also add laces and beads for giving a fancy touch to the arms.
After buying the dress, the next important task is to get ideas about its stitching. Most women find it difficult to search for the latest and stylish designs of the cuffs online. We have made it easy for you and have gathered all the beautiful and updated designs.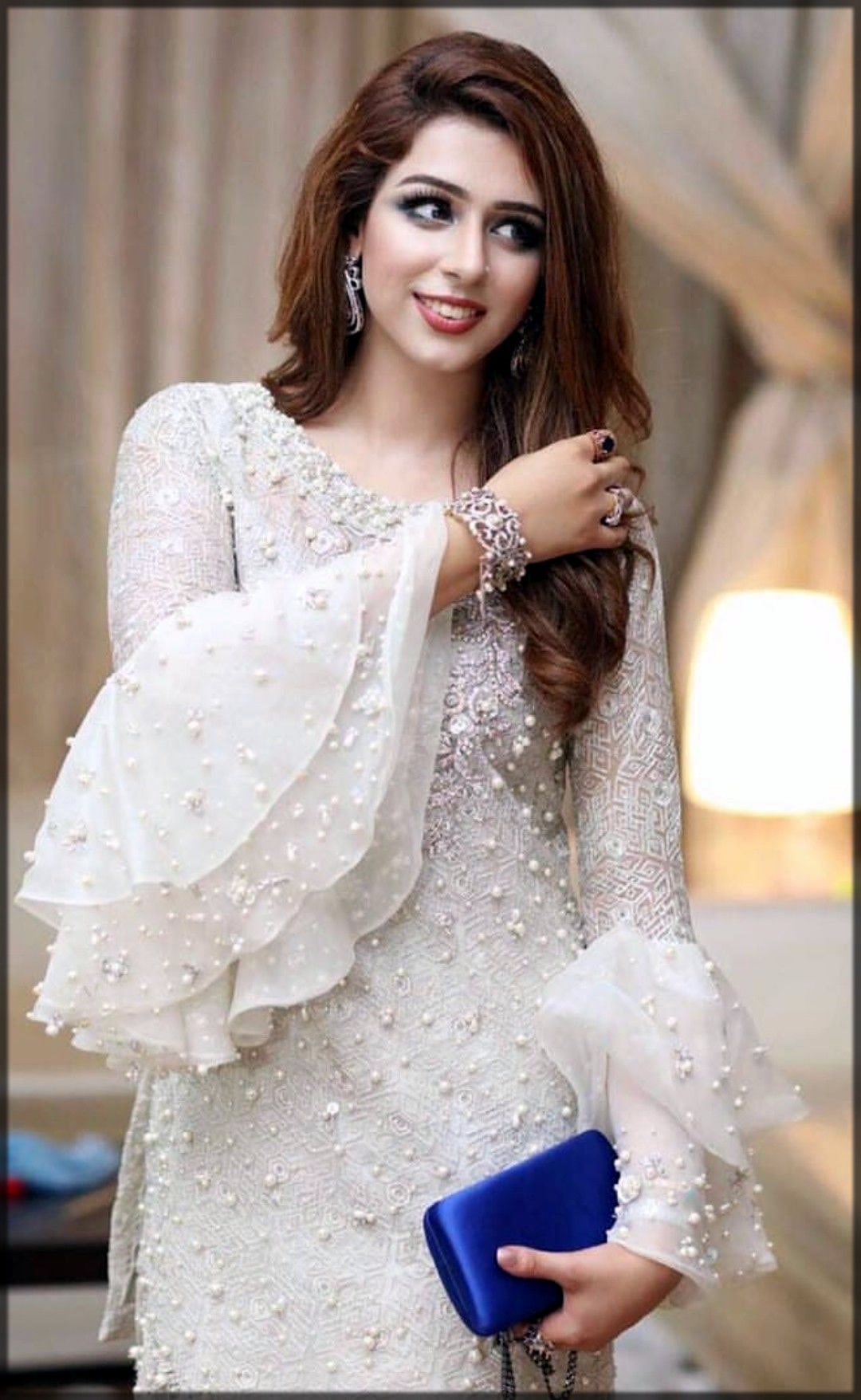 Stylish and Classy Sleeves Designs for Kurti/Kurta, Shirts, Suits & Tops

Women who are fashion conscious are always searching for unique designs of sleeves. Furthermore, they want to stitch their dresses beautifully. We have also brought the classy latest designs for you. You can either have full or three-quarter sleeves. You can make various styles on sleeves with the help of ribbons, laces, and pearls as well.
Also, you can use a contrasting piece of cloth for designing. The outfit plays a significant role in polished your character. Therefore, you need to adorn your outfit with the latest style. Whatever you wear, sleeves can make your outfit so much better. You can try these designs with your Kurti, kurtas, shalwar kameez, gown, maxi, and Anarkali suits also.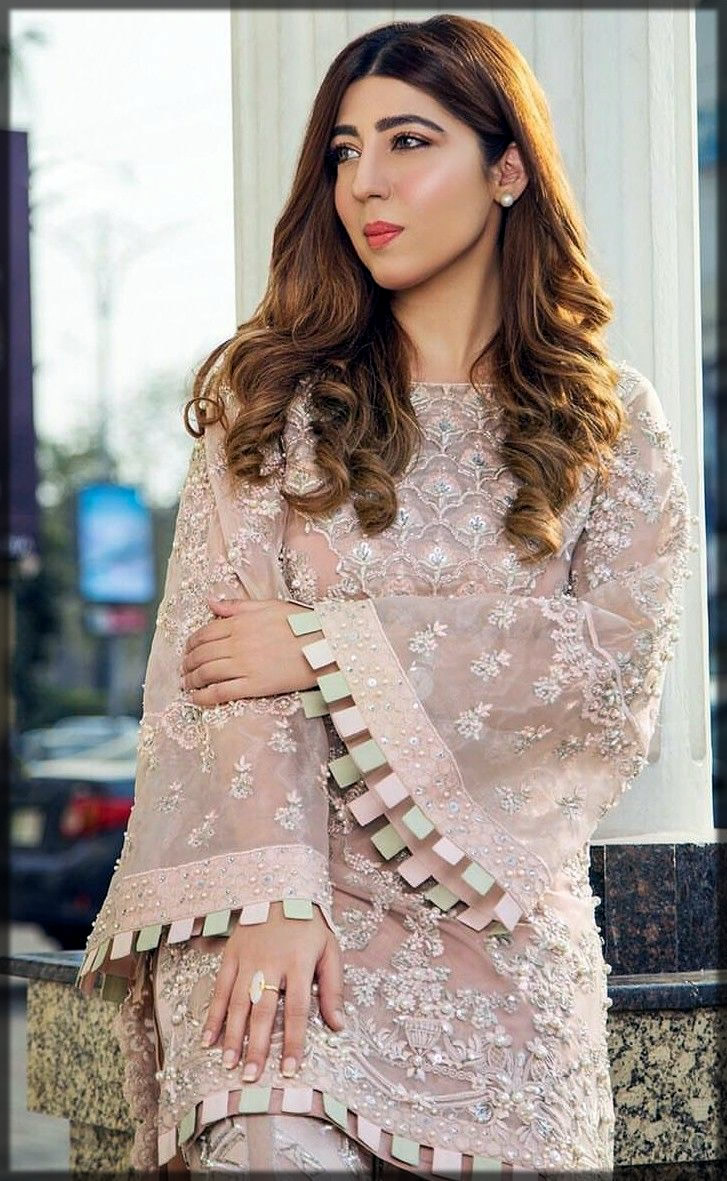 Beautiful and Unique Designs of Sleeves in Winter Season

Winter has arrived. Women must have bought new winter dresses for them. Now they must be busy looking for the latest stitching ideas. Winter clothes are mostly in khaddar, velvet, and cotton. All of these materials are thick. You need to look for the designs for your sleeves, according to the clothes' stuff.
Stylish sleeves can make the plain dress more pretty and attractive. All these below designs are simple and stylish as well. You just require to pick the right design according to your dress fabric. Because some designs are best for silk dresses, and many others are most suitable for linen and lawn dresses. Have a glance at the following styles.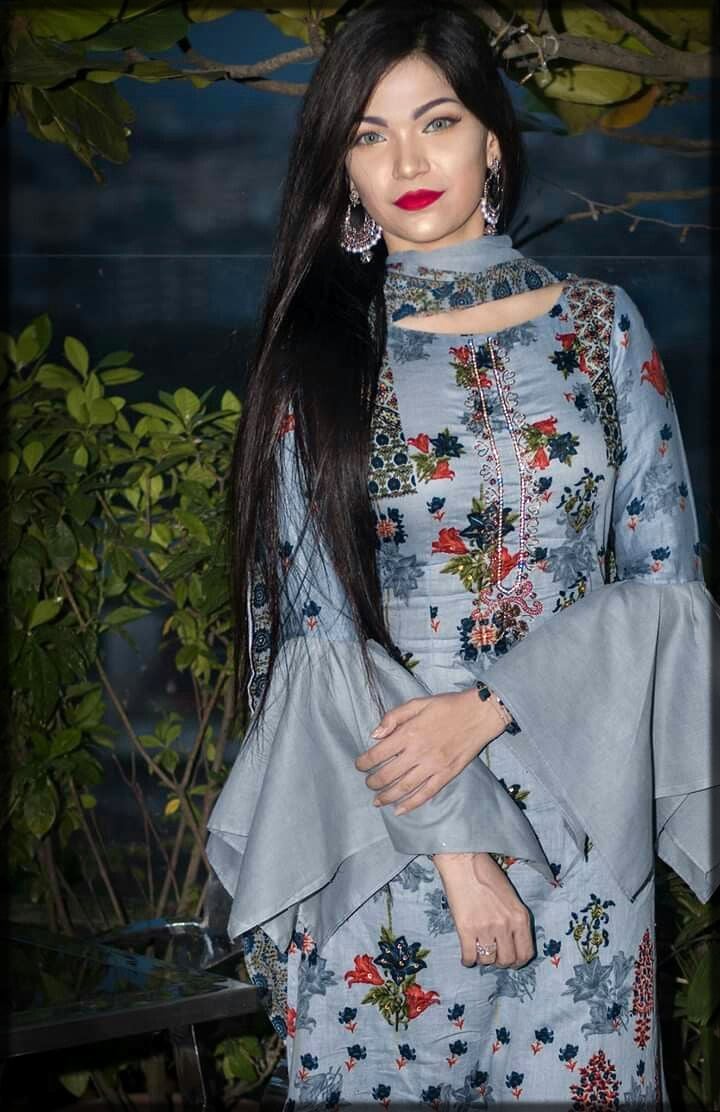 Classy Velvet Sleeves Designs

Velvet is the most trendy material in the winter. Not only it looks quite graceful in winter, but also the shine of this stuff is unmatchable. Furthermore, women may wear this stuff in both casual and formal routines. The simple velvet dresses are even more appropriate for the daily routine. But the fancy and embroidered ones with stylish sleeves make the perfect formal dresses.
In the following dresses, you may see a variety of designs of the sleeves. This is also giving a princess-like appearance. Furthermore, the navy blue dress has enlarged sleeves in a wavy style. The golden patch at the end is so enchanting. You can have this style with the front-open double shirt dresses.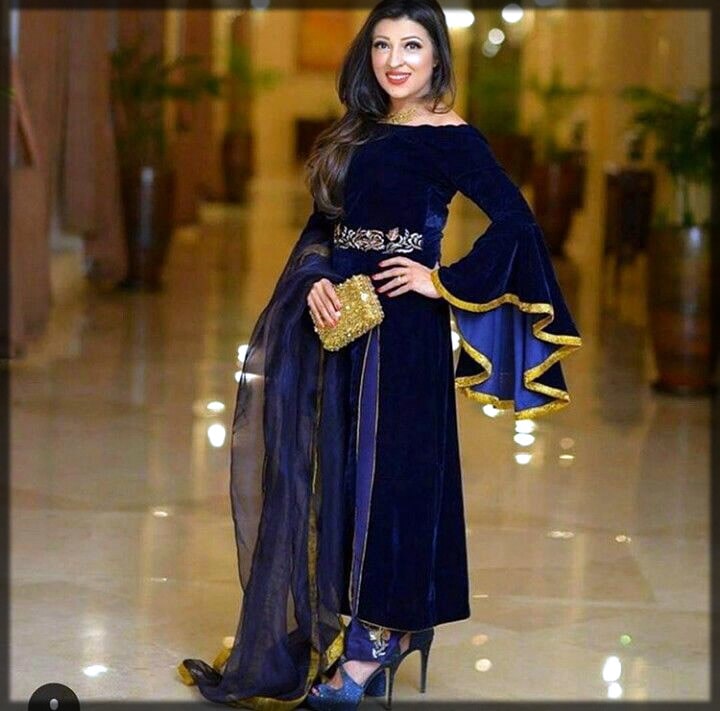 Attractive Bishop Designs
Bishop gives a vintage look to your outfit. From shoulder give it a fitted look and keeping it puffy from wrist to makes it look so elegant. Remember to pair your bishop sleeve shirt with the jeans for a more breathtaking gaze. 
It can give you a very cool and elegant look. This latest design will make your hand look jazzier and noteworthy. The best plan to grab the attention of others. Plus, It looks perfect and fabulous if you paired up correctly. This design will look good on linen, silk, and cotton satin fabric.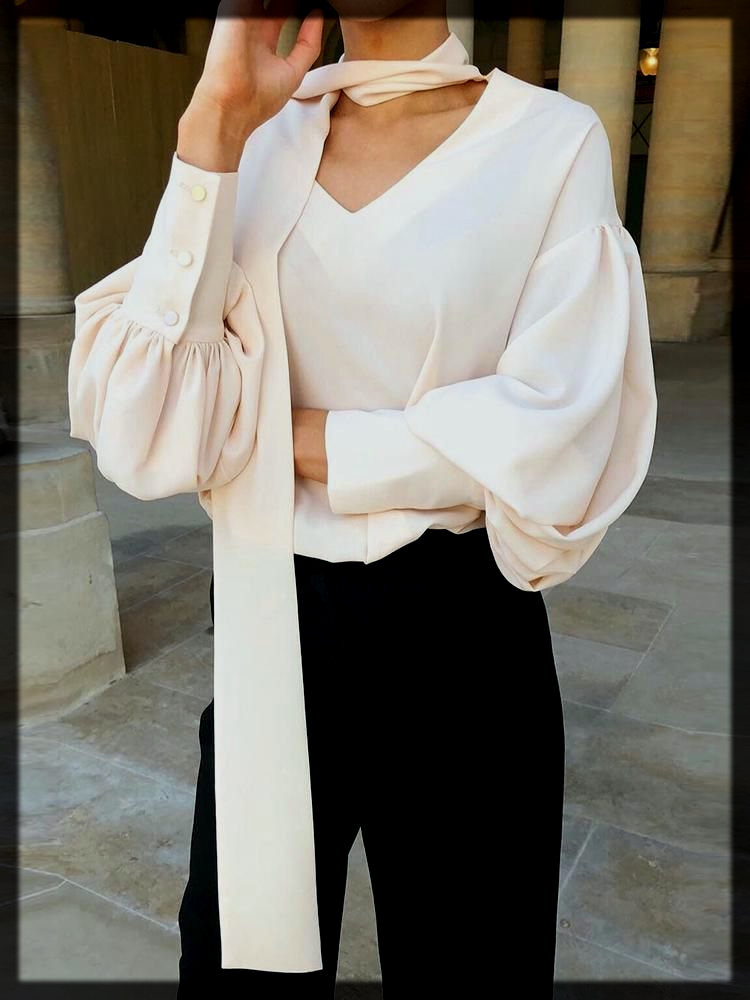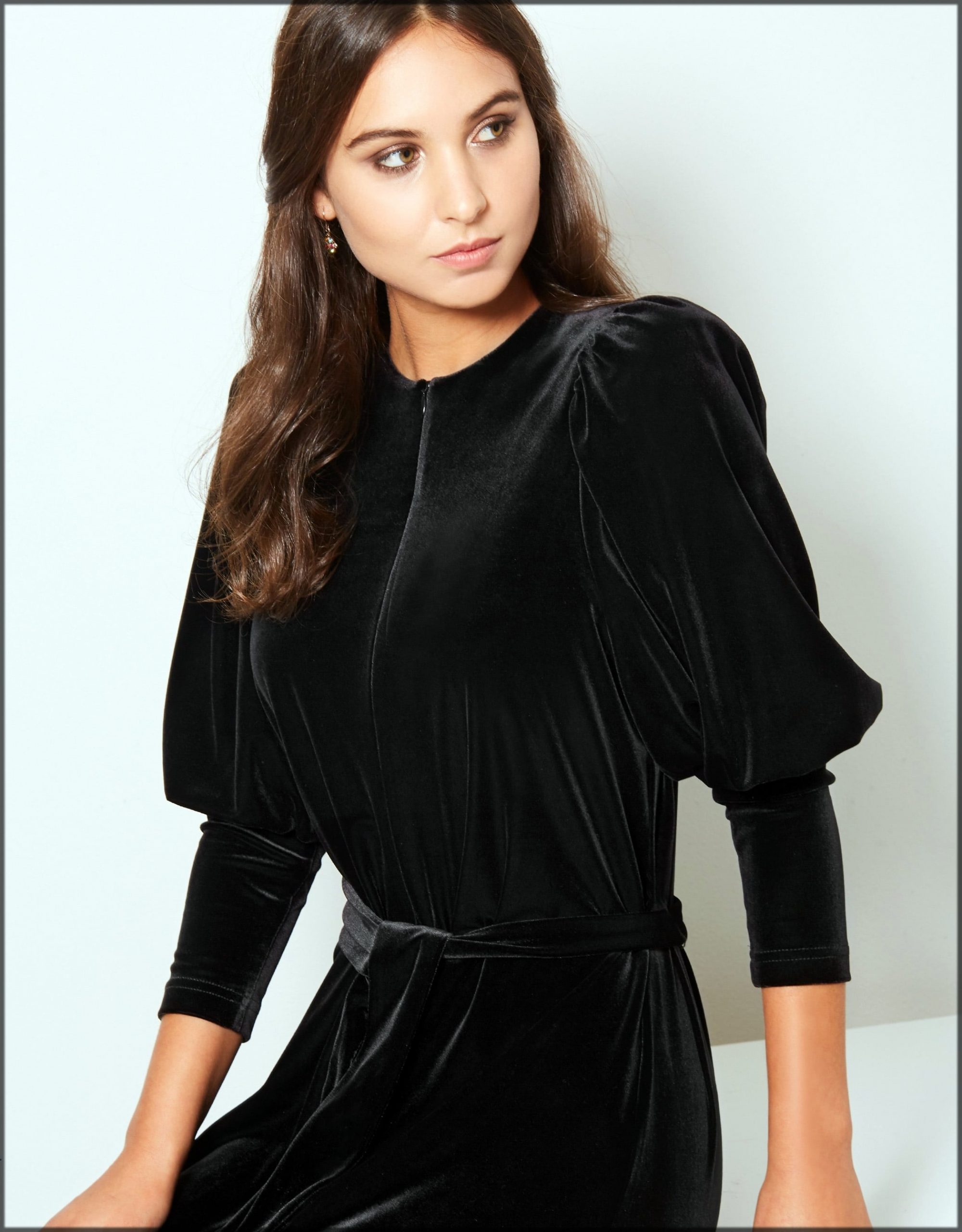 Casual Winter Sleeve Styles

In Pakistan, women prefer to wear shalwar kameez in their daily routine. We have also brought the latest designs for designing their sleeves as well. Furthermore, they can follow any of these styles and enhance the beauty of their sleeves.
In silk dresses, these designs will give quite an exquisite appearance. You need to contact an expert tailor, who can make this tricky design for you. It is looking both decent and classy at the same time. This will definitely complement well with the long frocks as well.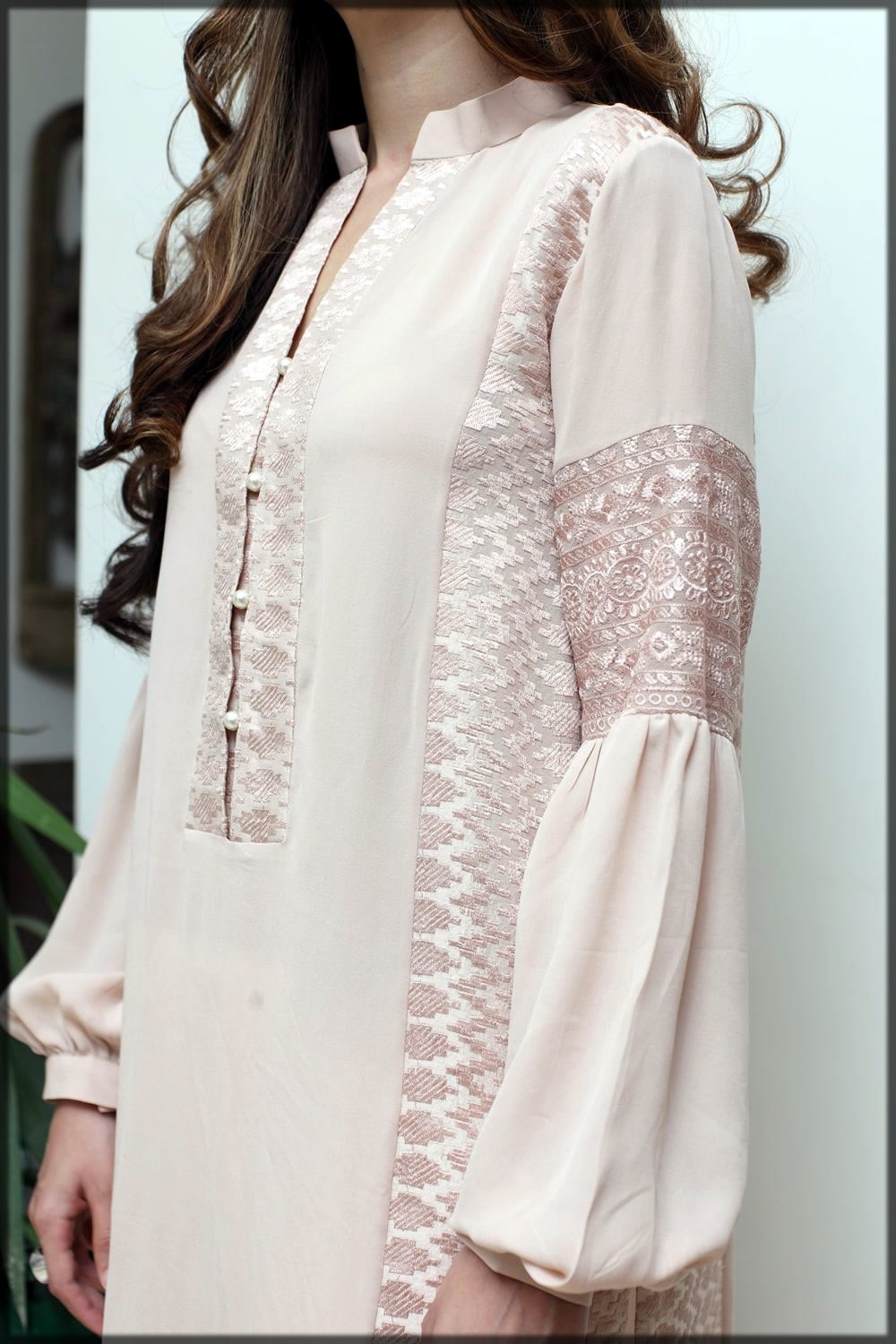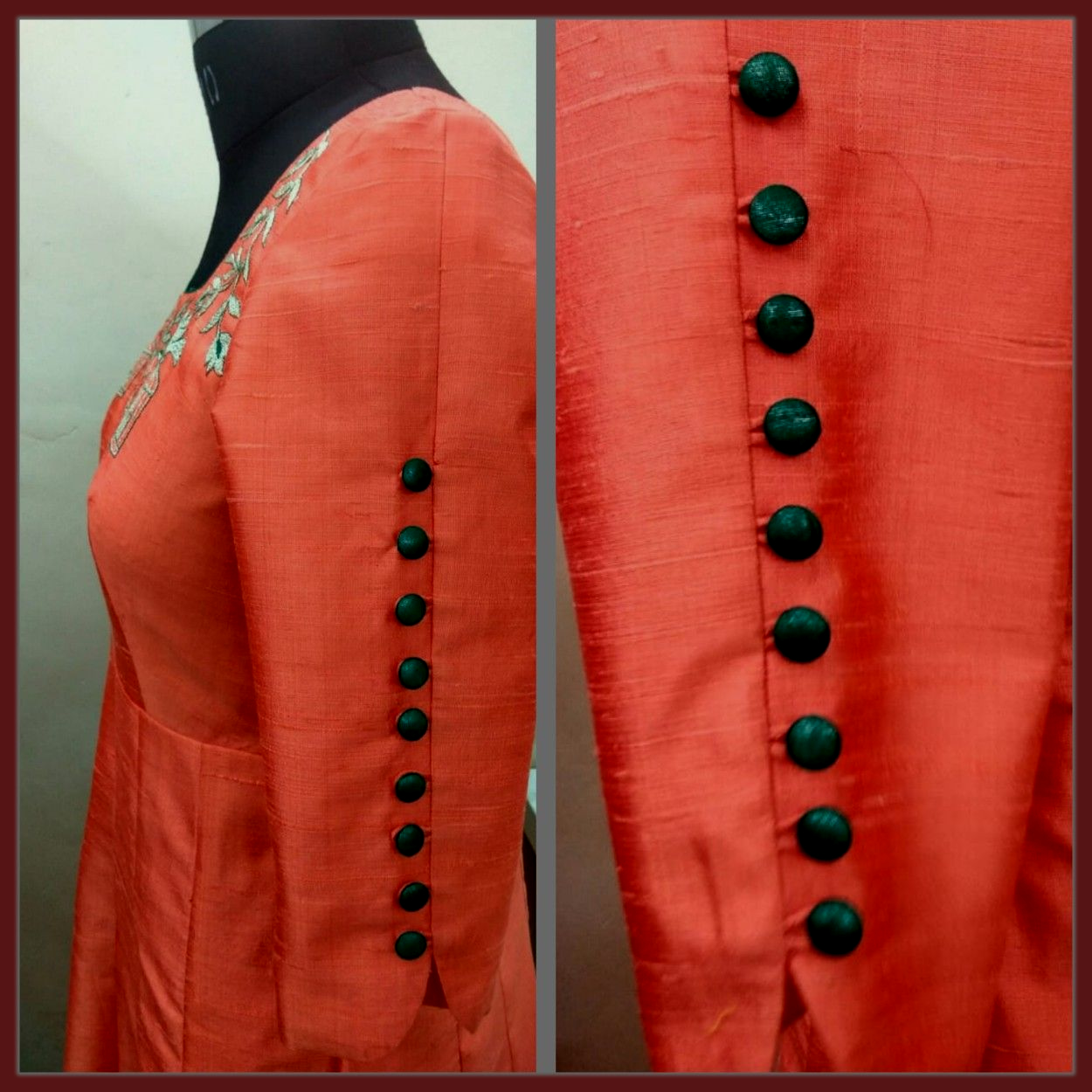 Winter Tops Bazoo Designs and Ideas
Women prefer to wear tops in winter along with jeans and trousers. Furthermore, they are available in the khaddar and khadi stuff. Not only do they look stylish, but they also appear quite graceful. Girls can have this style in casual and daily routines especially with the peplum style dresses. It will look more classy with a plain top than a printed one. This is such the latest and trendy idea, so you should go for these latest designs.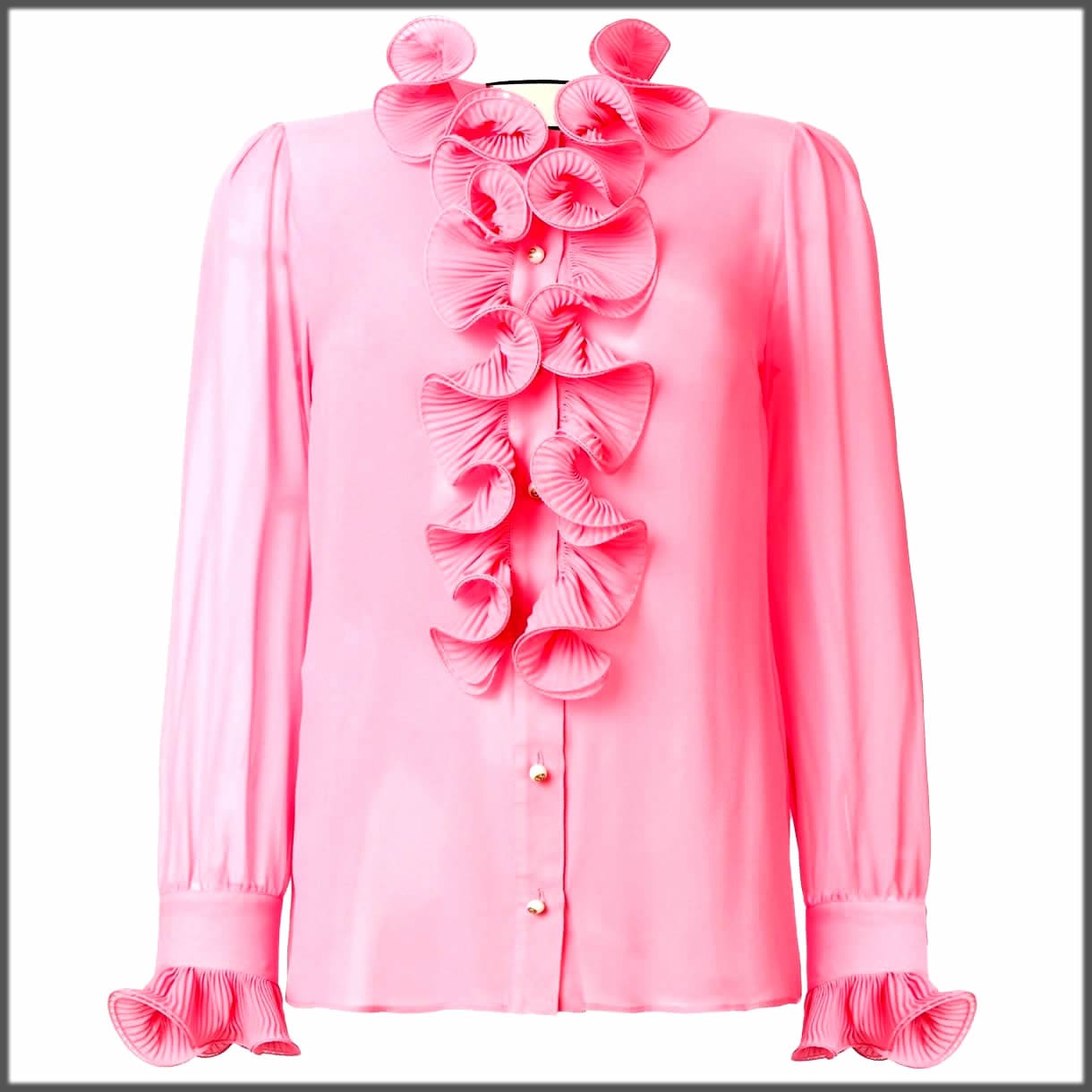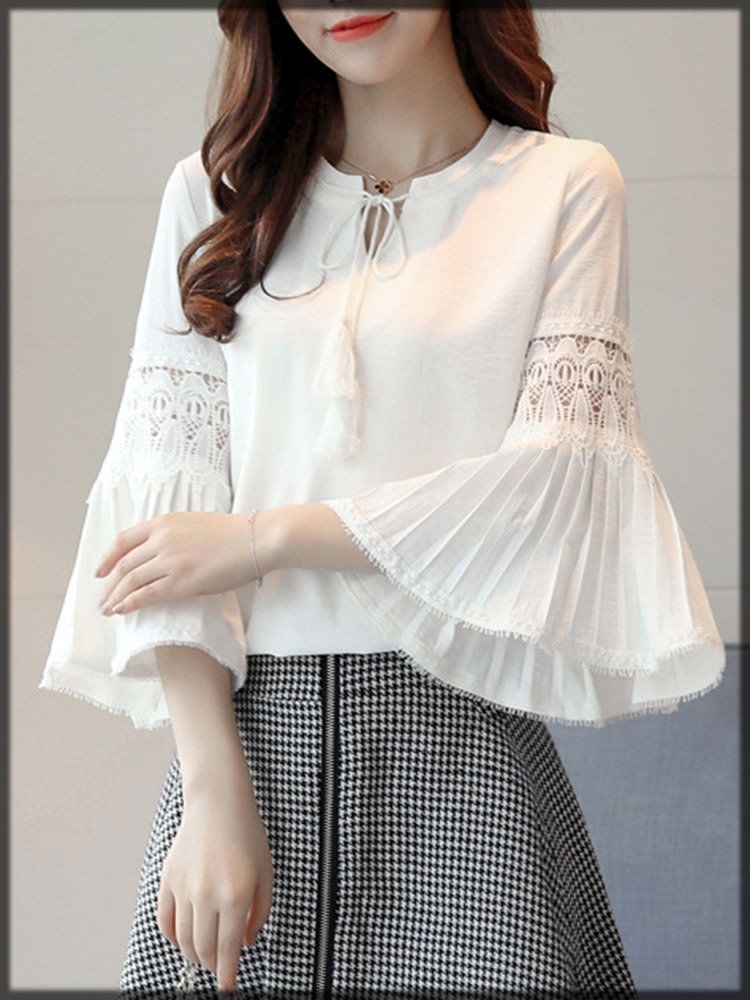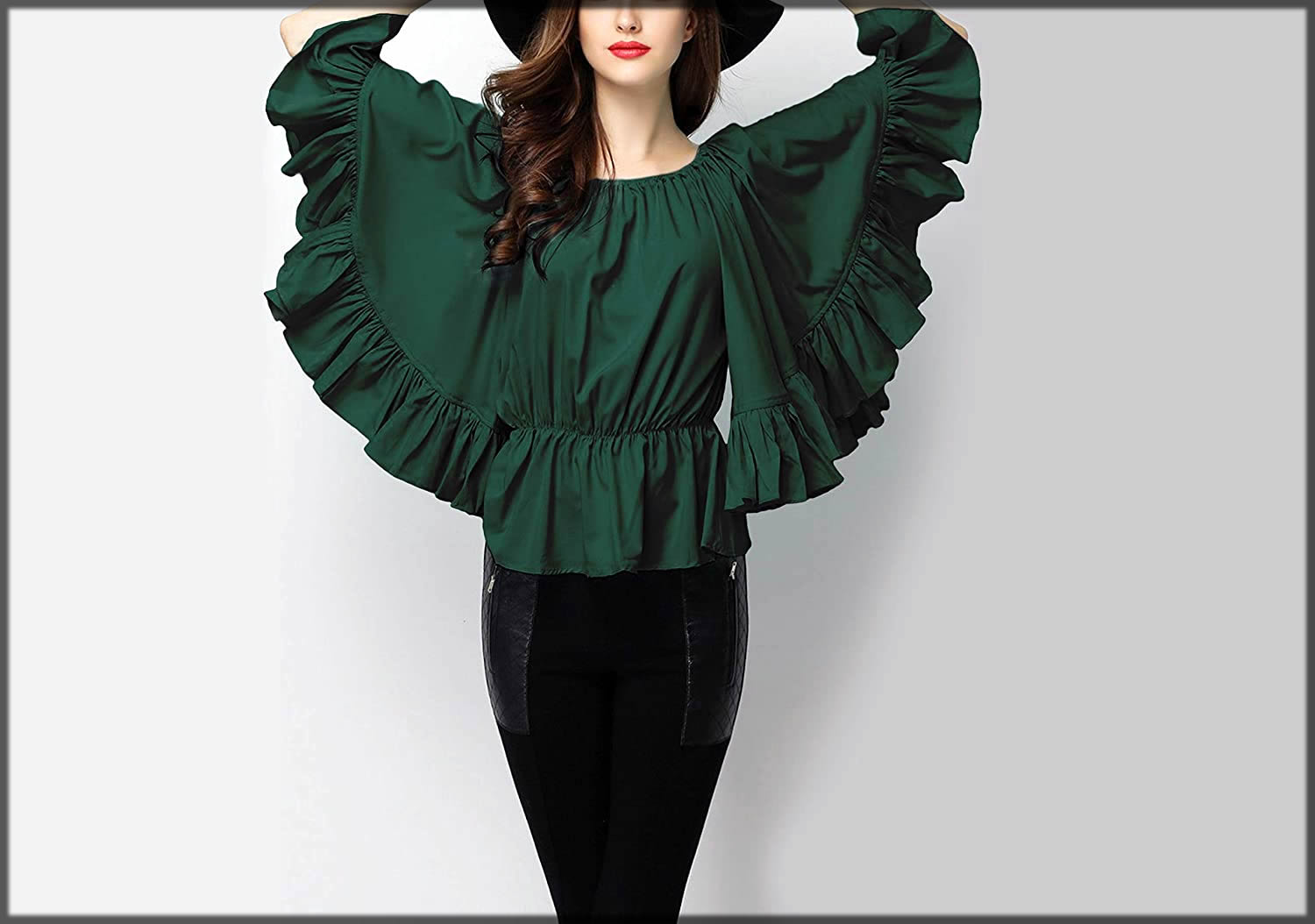 Latest Stitching Styles of Sleeves for Summer
Summer is the season of funky colors and stylish stitching styles. Also, women prefer the lawn in the summer season. Moreover, the beauty of the suit enhances the conventional styling of the sleeves. Most of the teens also go for bow styles, bail bottom, and off-shoulder designs in summers. Let's go through the latest stitching designs for sleeves and rock your attires.
Like necklines, the sleeve also plays a vital role in prettifying your dress. Hence you need to take a glance at the newest and trendy pattern. For your comfort, we gathered the top modern and striking sleeves designs here. Have a look!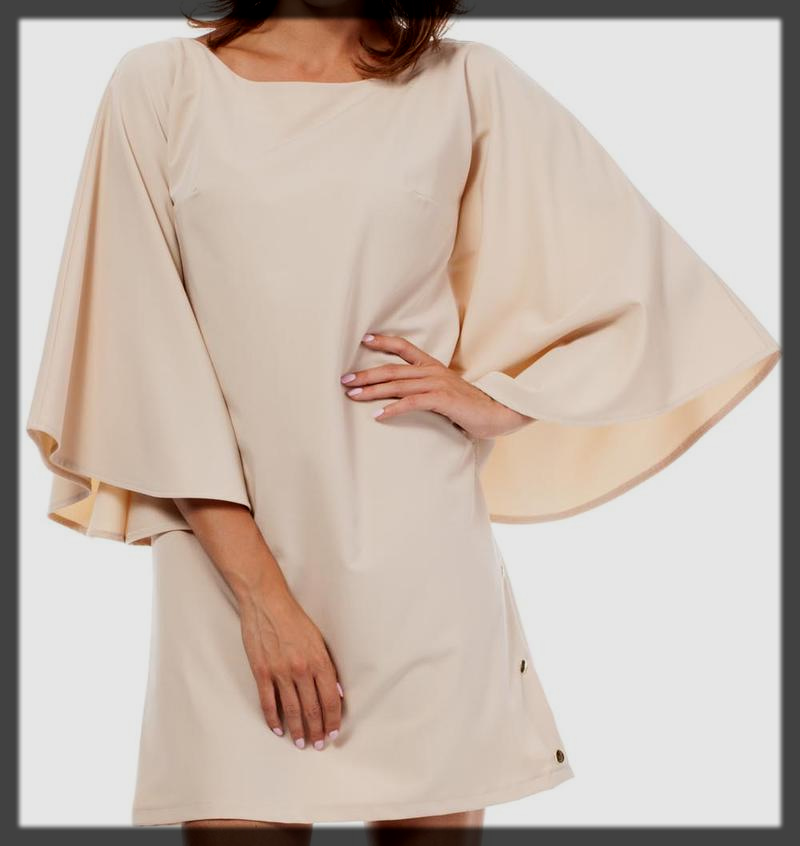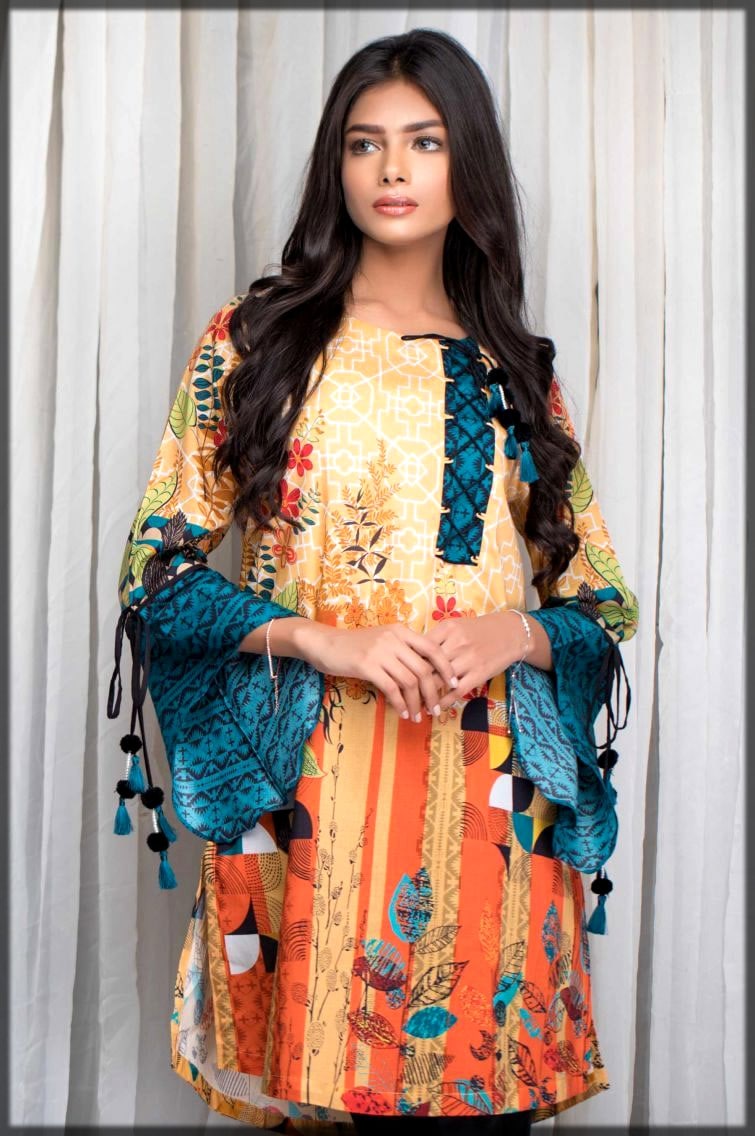 Stylish Summer Sleeves Ideas for Shirts
Summer is the longest season in Pakistan. Furthermore, women buy several clothes in this season, especially if they are working women. As sleeves are a crucial part of dresses, we have also brought various ideas for making your sleeves more stylish. You may see the design in the first printed dress, which has the patch of the contrasted trouser attached to the side with plates.
Moreover, in the next dress, the lace is embroidered at the end of the borders. After that, the same colored net is used to make the double round layers around the arm. It is also looking quite classic and beautiful.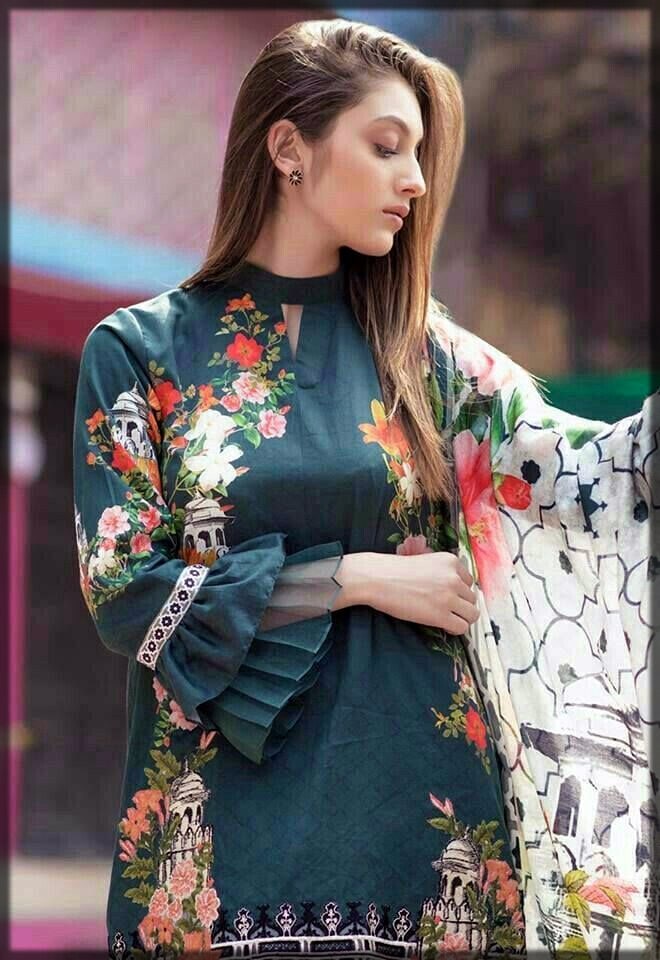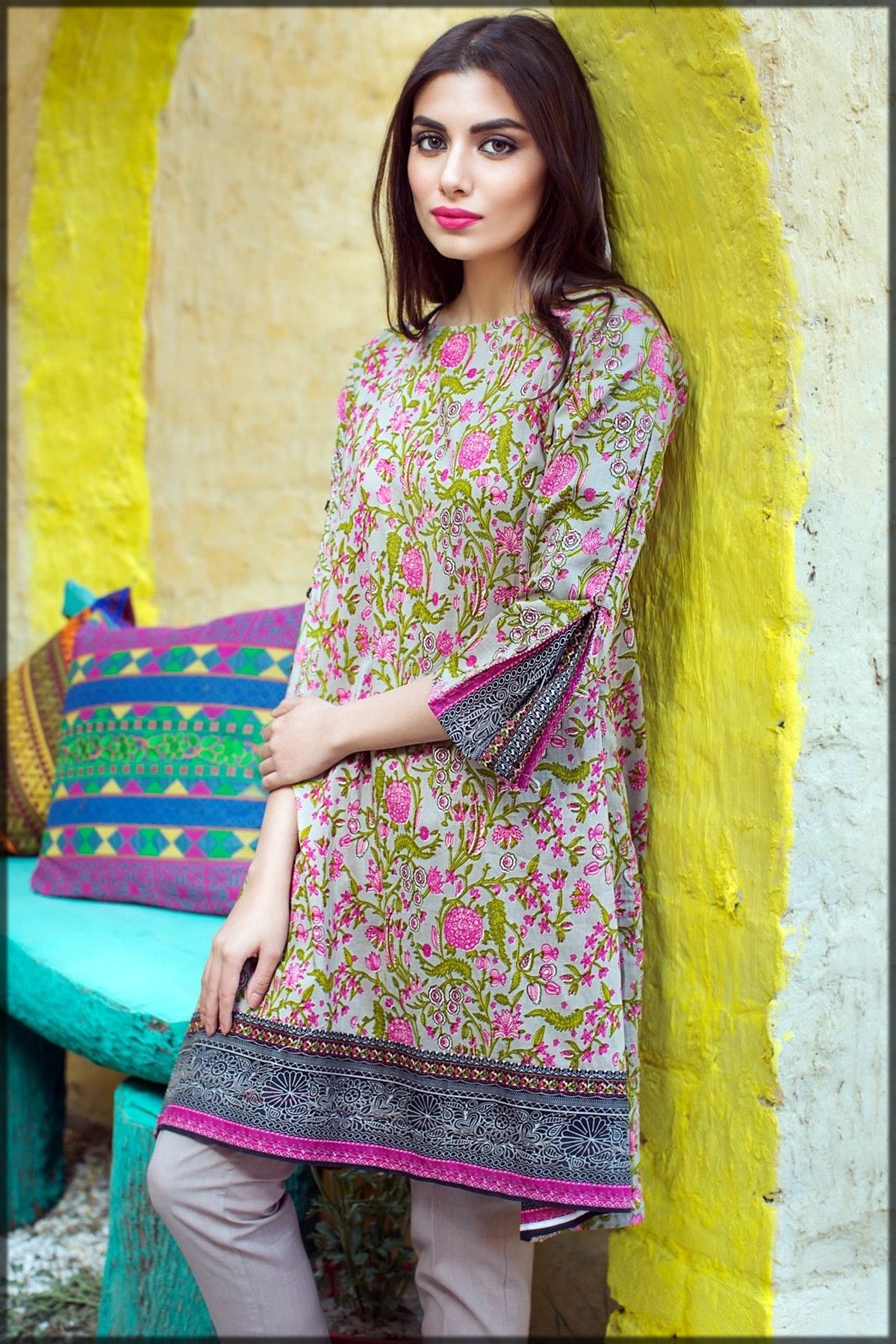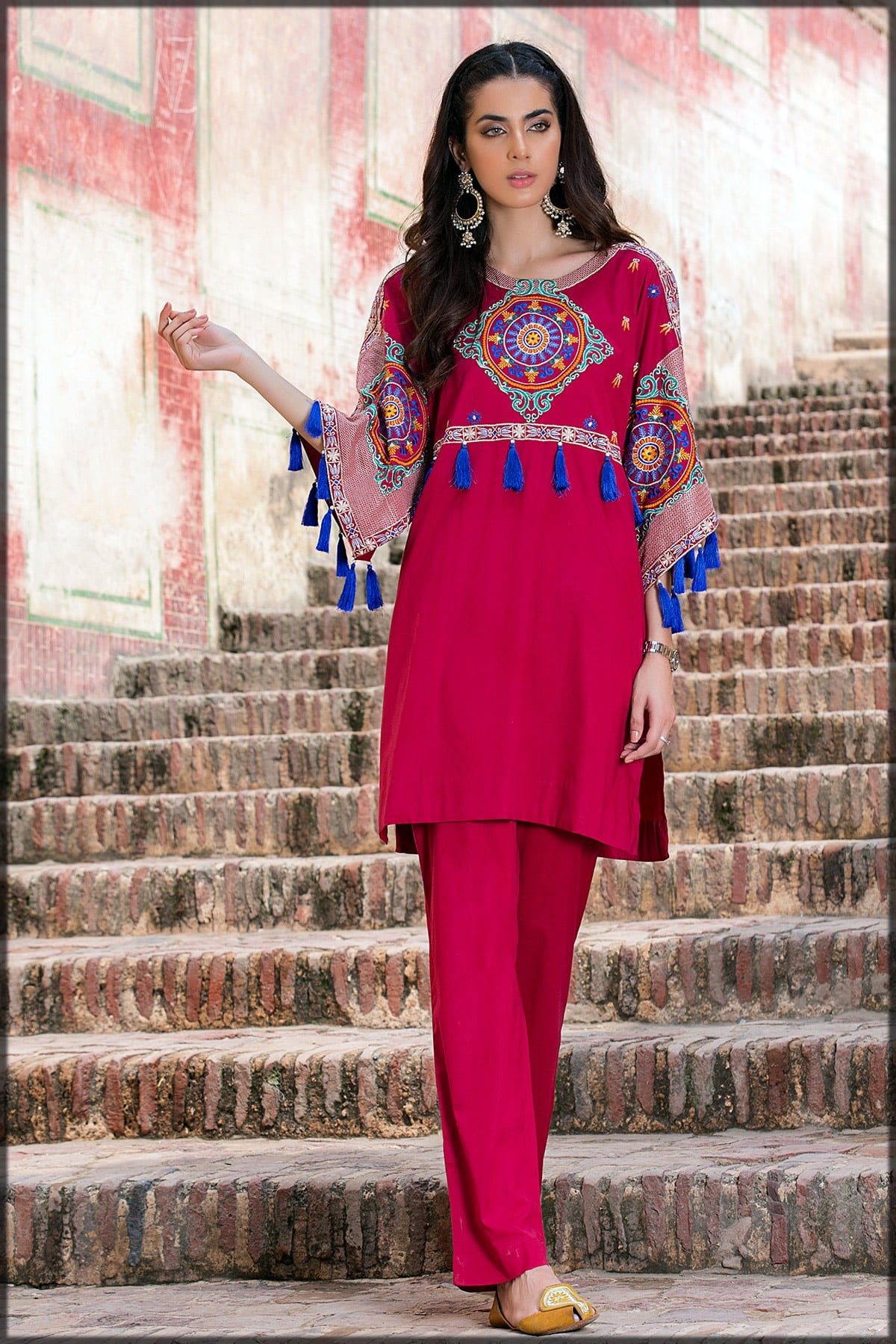 Beautiful Criss-Cross Sleeve Designs
The most stunning design for your summer kurta and kameez. You can put on this cool design on your plain or printed kurta. It is filled with the criss-cross pattern that makes the outfit more extraordinary and jazzier. Full-length sleeves give a unique look to the Kurti and make it even more special. Therefore try to keep your criss-cross sleeves in full length.
You can also do this classy style on your pant style saree to making your saree more incredible and stunning. One of the jazzier design for your loose fitted clothes for adding some elegant touch. All you need is to combine it with the perfect fabric for getting an appealing gaze.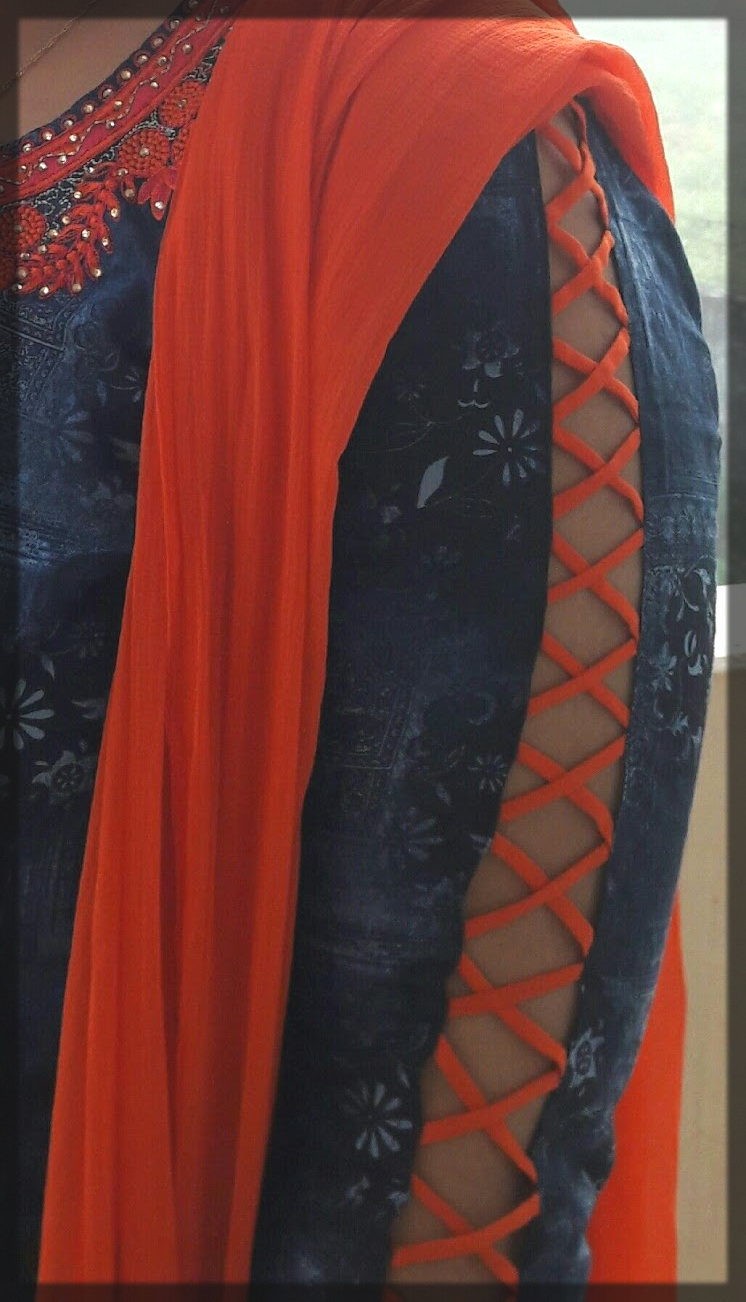 Polished Cut-Out Sleeve Designs
Cut-out sleeves are the most excellent sleeves for your summer dress. Pair your printed outfit with the cut-out sleeves and make your outfit more unique and striking. One of the most alluring designs for your long kurta.
With this stunning sleeve wear the jhumkas for getting the traditional and incredible gaze. Women of old age usually love this design  The sleek design gives good vibes to your women's look. You can combine your cut-out design short shirt with the palazzo.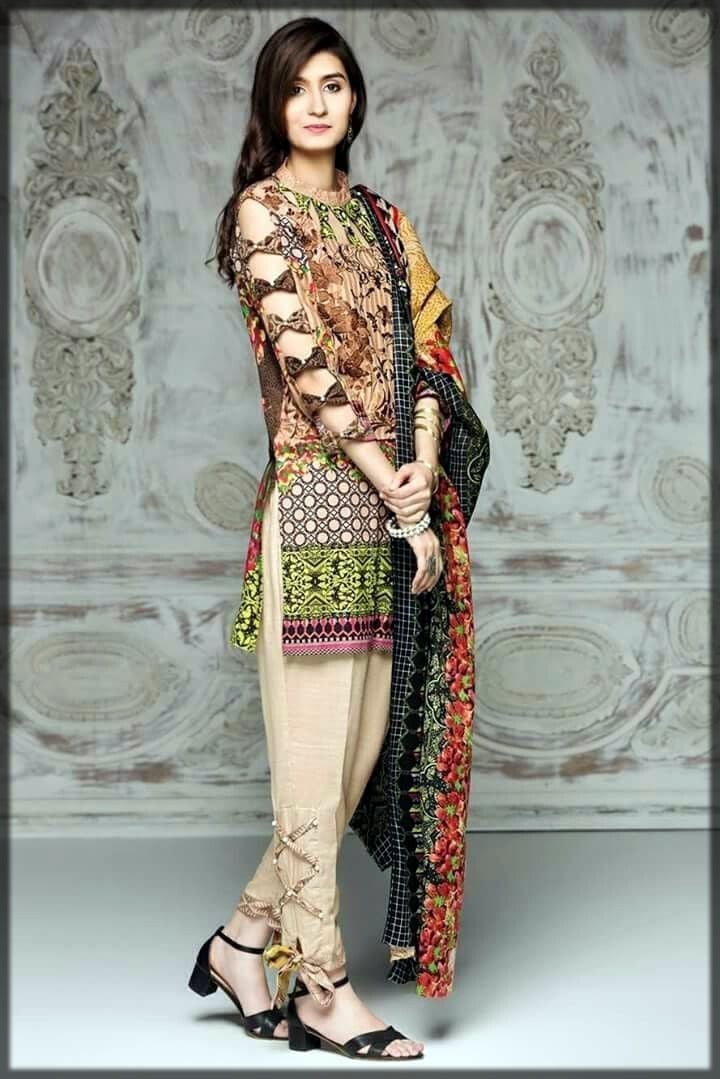 The perfect design for teens. This will make your dress extraordinary and remarkable. For making this cool design, you don't need to buy any extra loose cloth. With this dazzling style, you will decorate your shirt and Kurti. Pair your bow sleeves shirt with khaki pants and grab the attention of others.
This is the most appealing style for your summer dress. This design will suit linen and lawn fabric. The best casual design that will make your simple dress more modest. You can combine this great sleeves design shirt with the tulip pants for a jazzier and breathtaking gaze.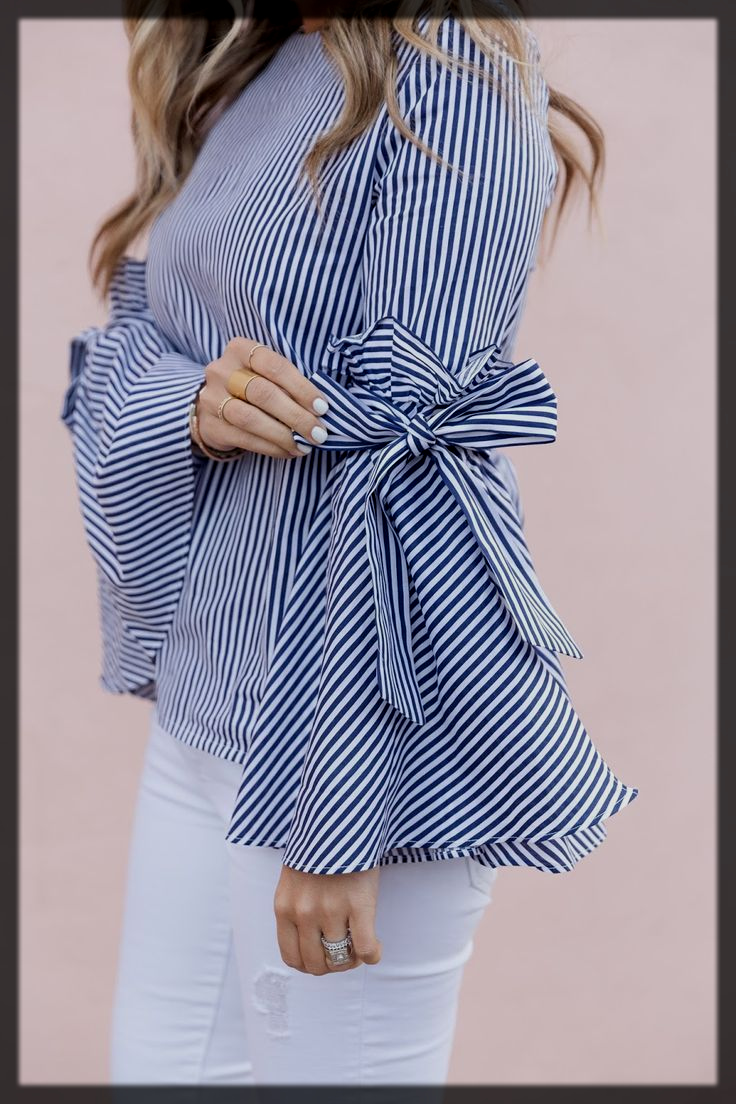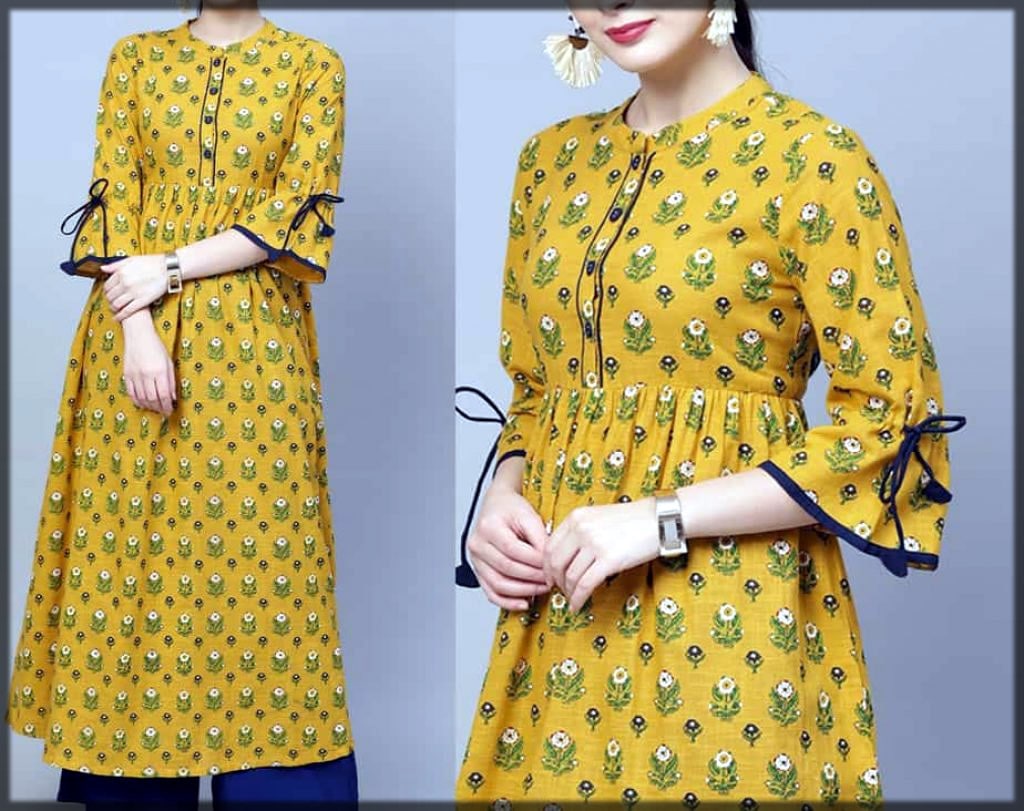 Trendy Flowy Bazo Styles for Summer
Women also prefer to wear three-piece or two-piece suits in the summer season. Furthermore, they are appropriate to wear in both casual and formal routines. In the following dresses, you will also see the stylish and latest ideas for enhancing your sleeves.
However, the design is simple and classy as well. This is also the perfect choice for everyday wear for women. You may see the dresses have the decoration with round tassels. Moreover, these tassels are looking very charismatic on the side of the wide border.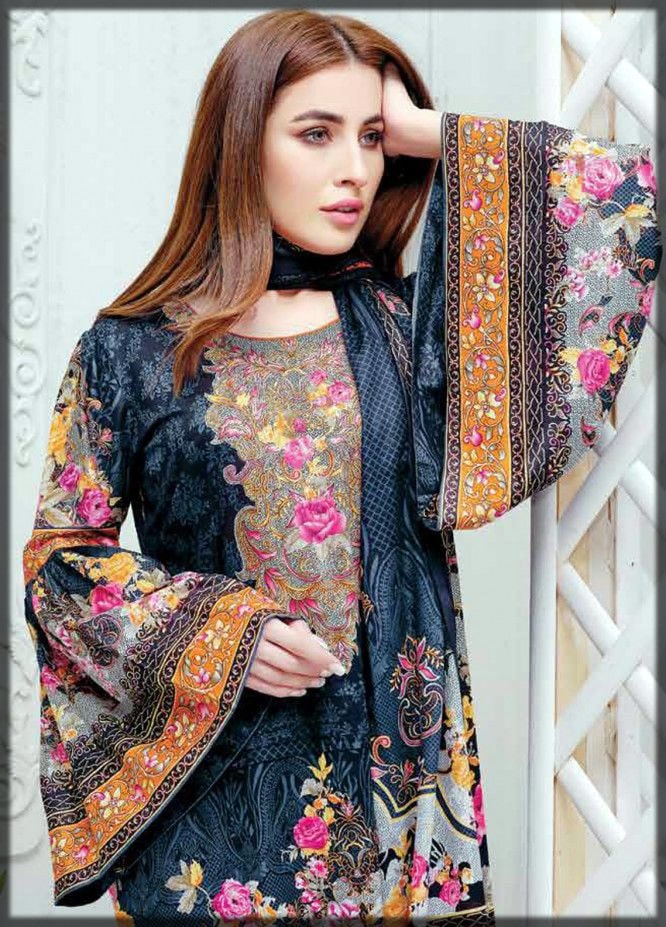 Frill Ruffles in Sleeve Designs
Another more unique and dazzling design for your winter kurta. You can also try this design on your summer suit. Pair your frill design with the frill trouser to get the most impressive and excellent gaze. Further, try this design on your daily wear dress and get a cool look.
You can also try this cool sign at your summer or winter Kurti. This is one of the cool designs as well to make all of your livelier and unique glimpses. The following sleeves are looking so amazing. It is made in layer style that makes it more stunning and dazzling.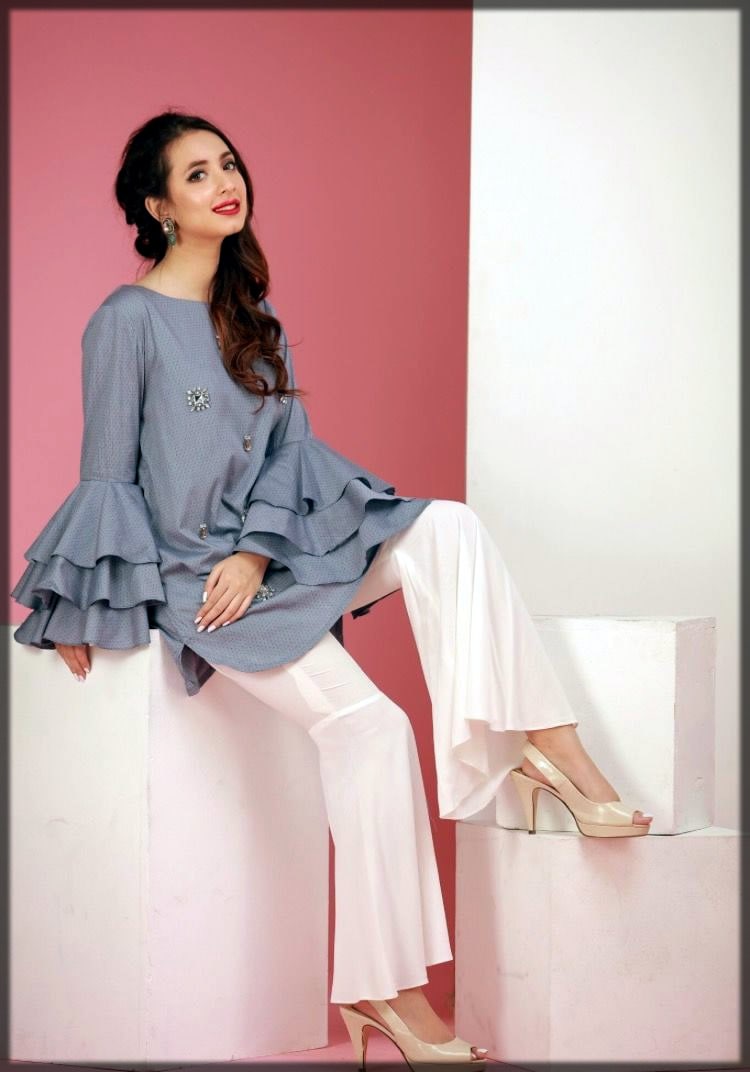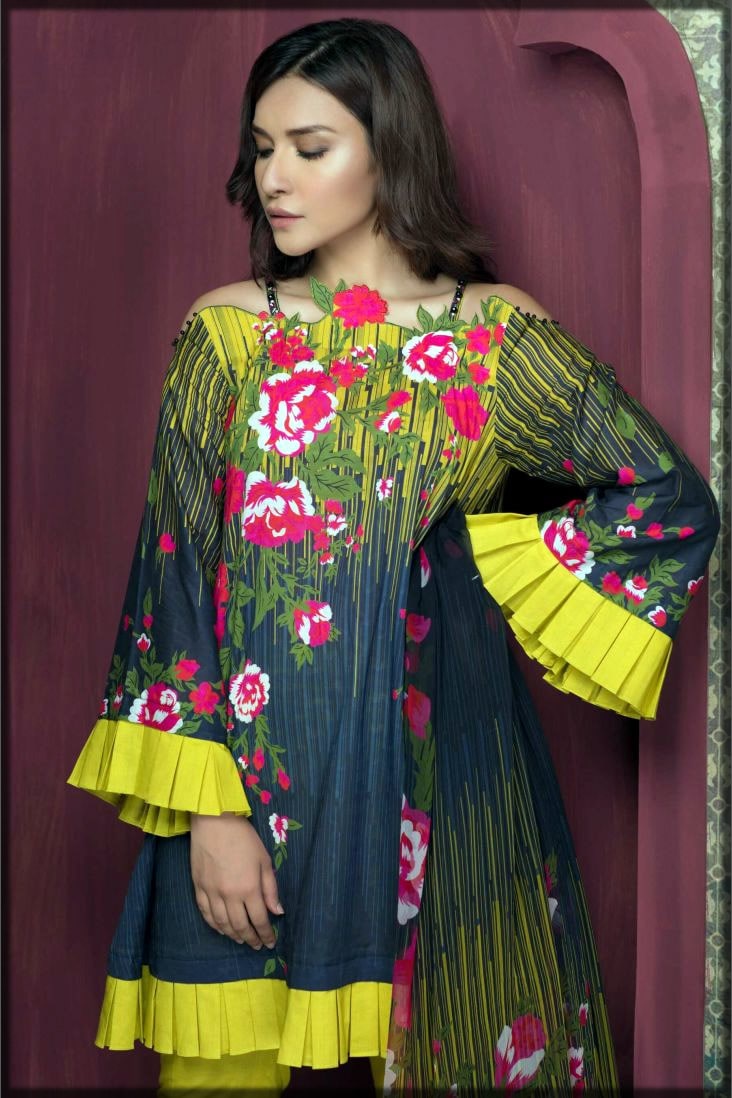 Summer Tops Frilled Sleeve Ideas
The majority of teen girls prefer to wear tops. They look quite stylish while wearing them. Here we are showing your numerous style for designing your tops. You may select any type as per your choice and liking. White is the most trendy shade in summer.
Its arms are decorated with white lace and plated borders. In the next one, the black sleeves have a dual design. It has one at the start of the sleeves and then again at the end of the border. You may use it for your daily routine as well.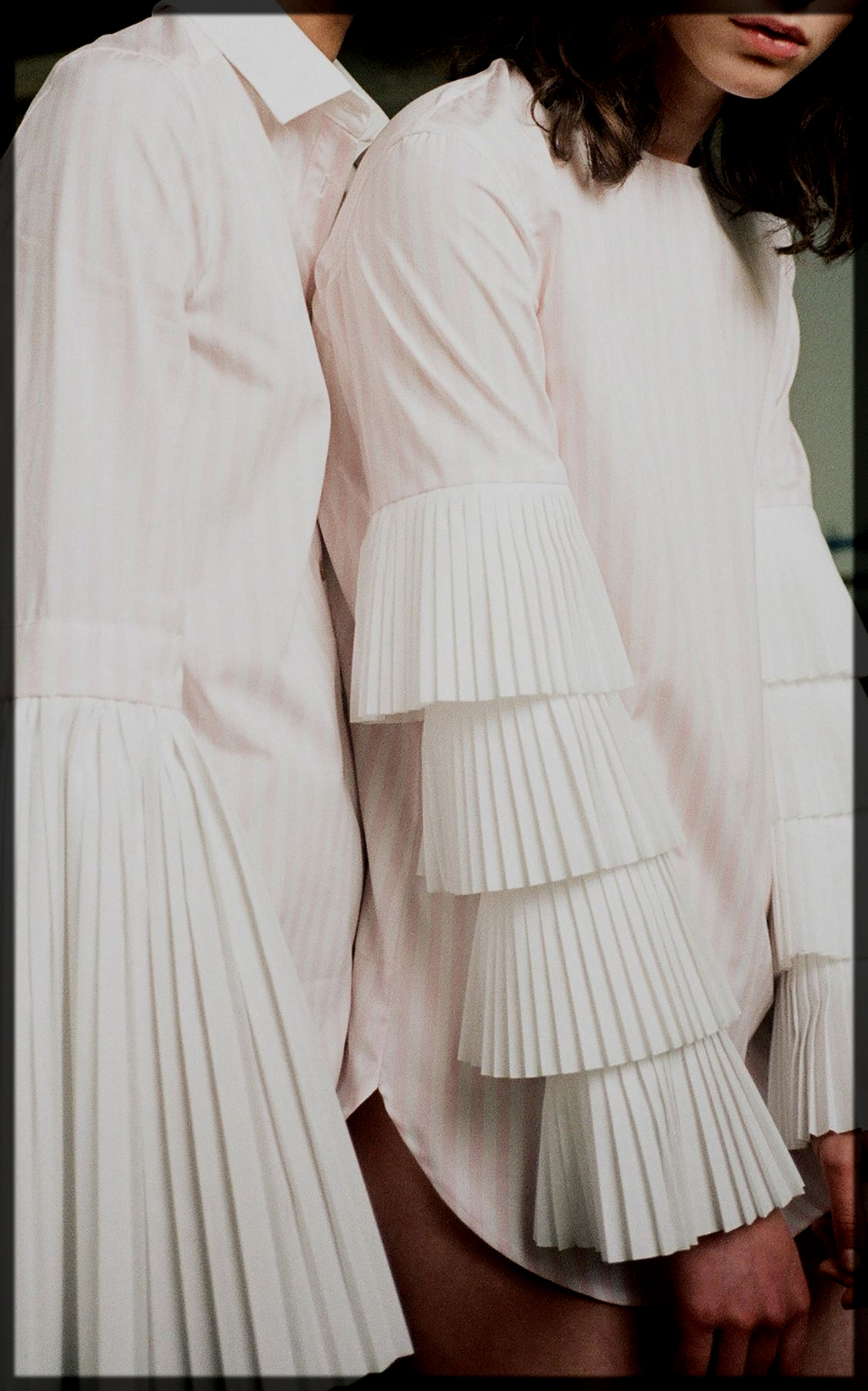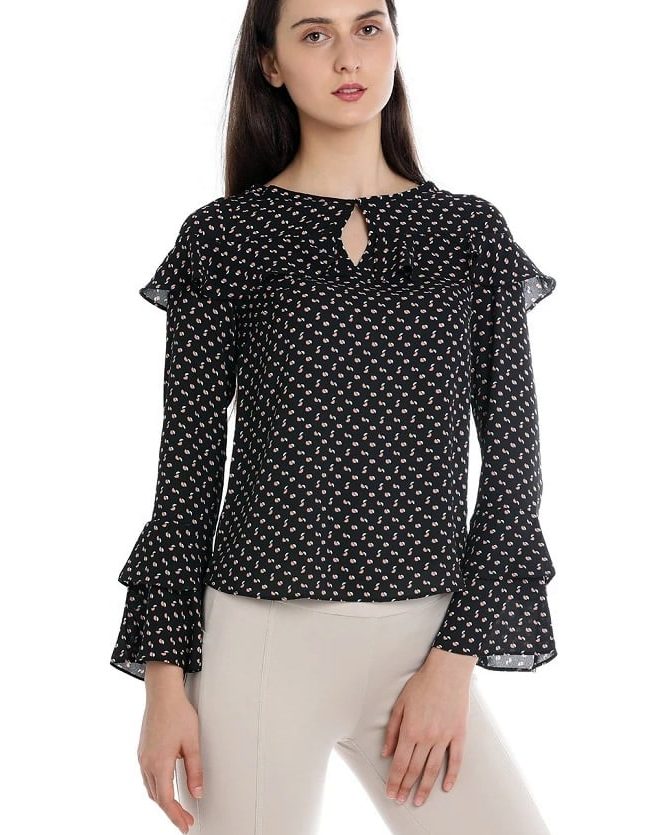 Classical Cold Shoulder Sleeve Designs
Want to grab the other's attention? Further, want to make your look more stunning and modest? At that point, try this beautiful cold shoulder design for your summer parties. You can try this lavish design at your Kurti/kurta, saree, and even on your long frock. Off-shoulder dresses are very common in summers. The shirt has the off-shoulder patch at the shoulder in the oval shale. Also, it has triple layers of ruffles at the end. The design is showcasing the latest and up-to-date fashion.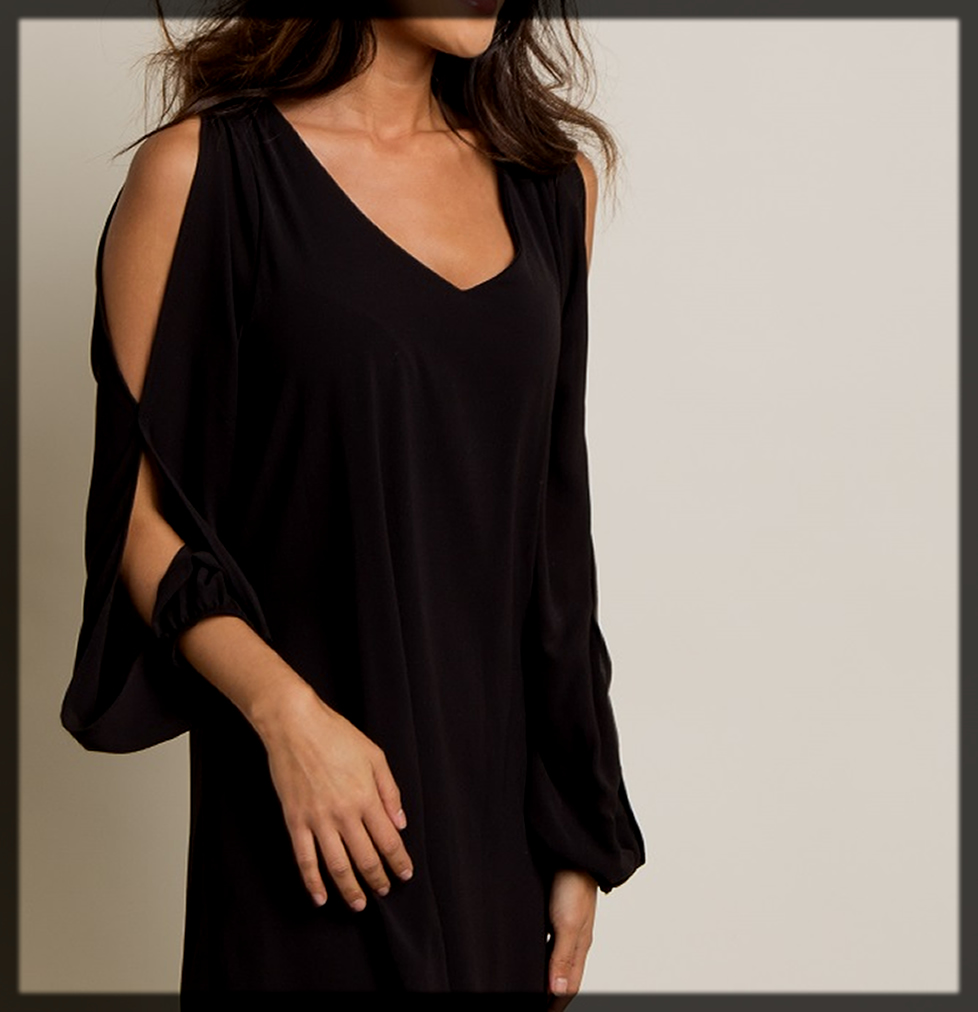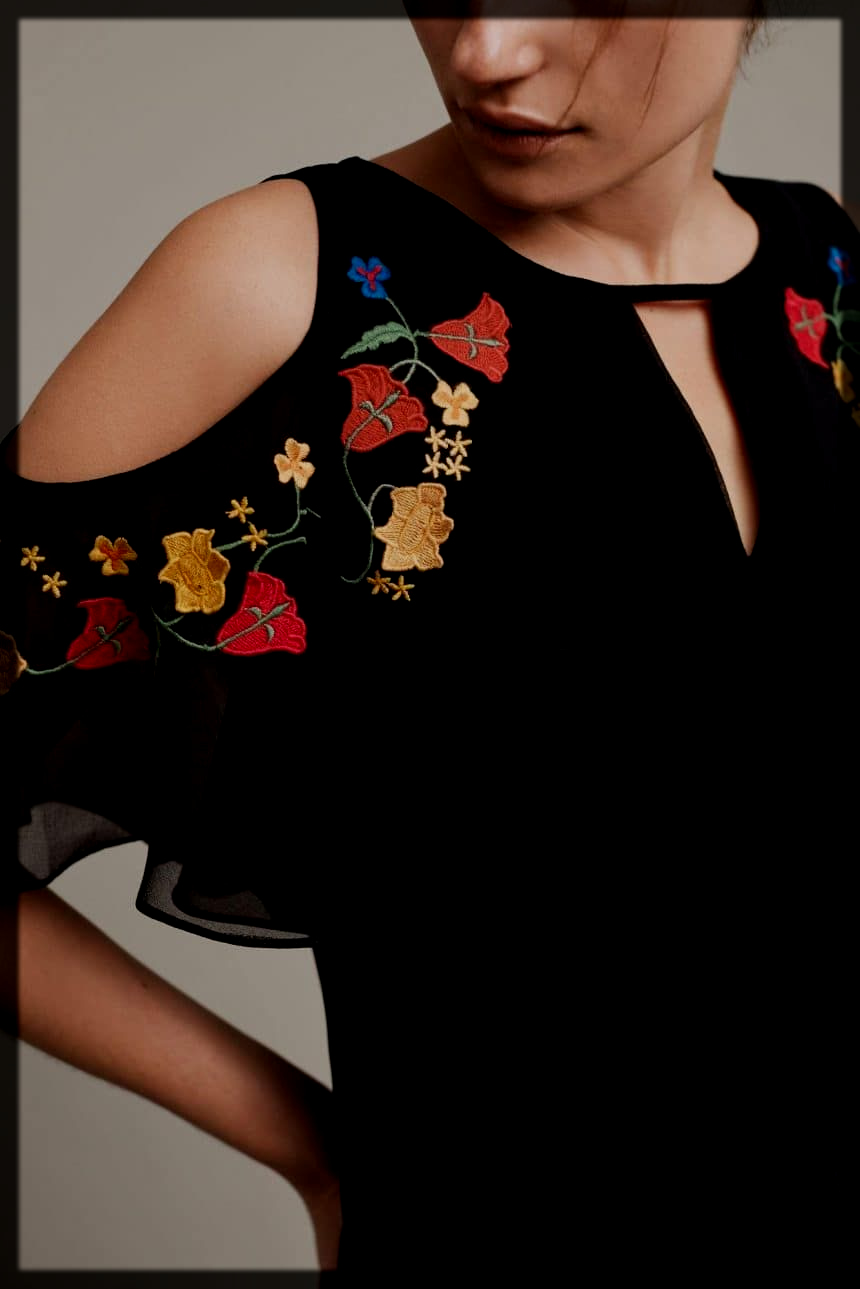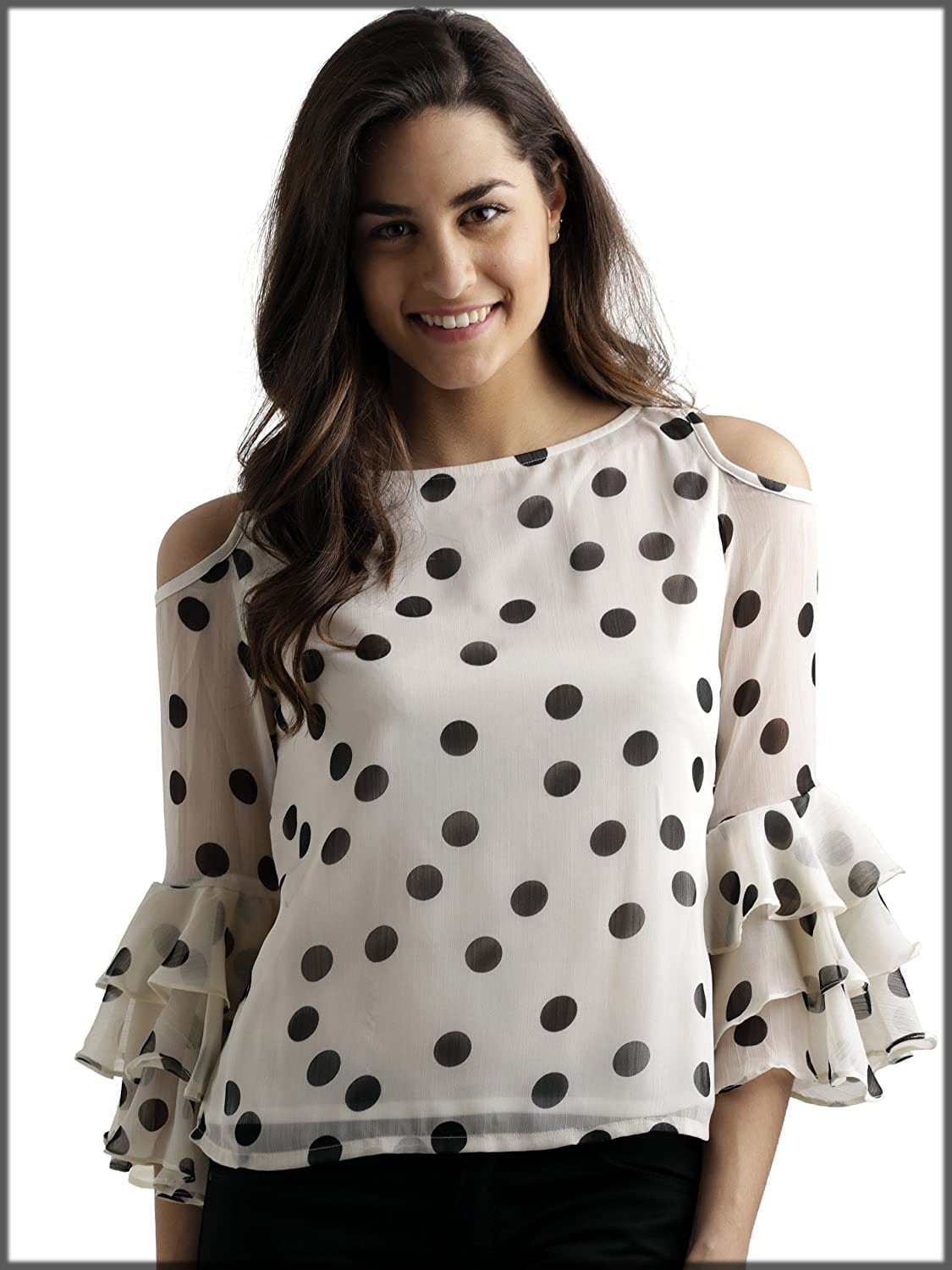 Classy Quarter Sleeve Designs
The roll-up sleeve is the most dazzling design that adds more grace to your outfit. If you are going to design your eid dress at that point, try this lavish style and get the most appealing and striking gaze. These types of sleeves look better on delicate chiffon, georgette lawn, and linen fabrics.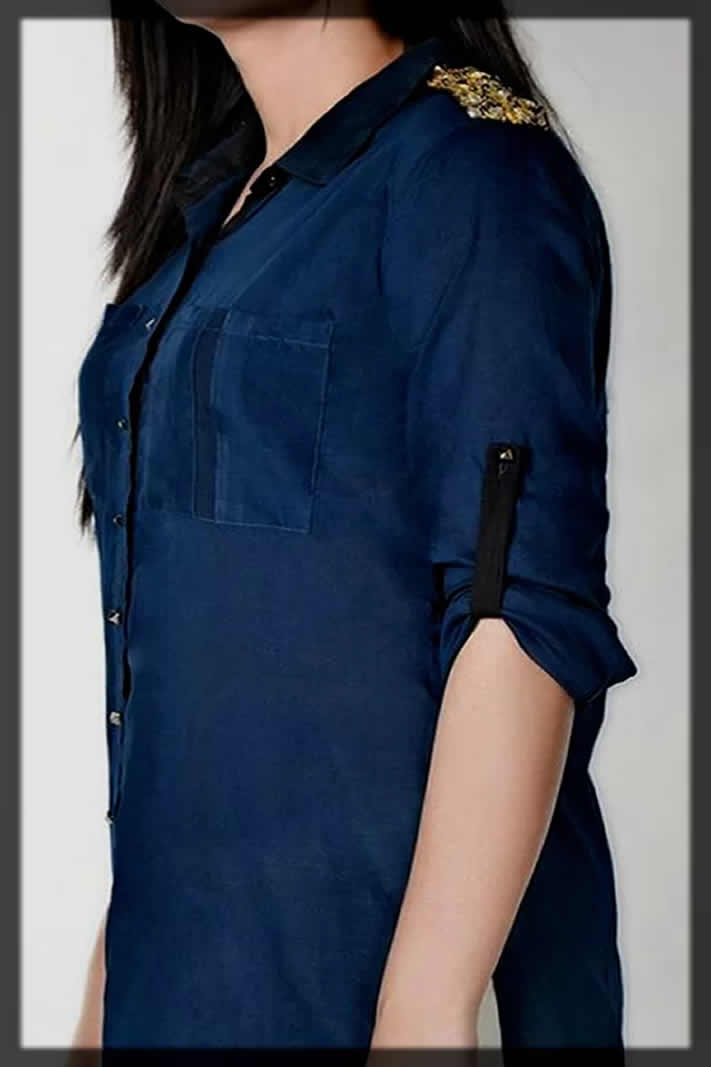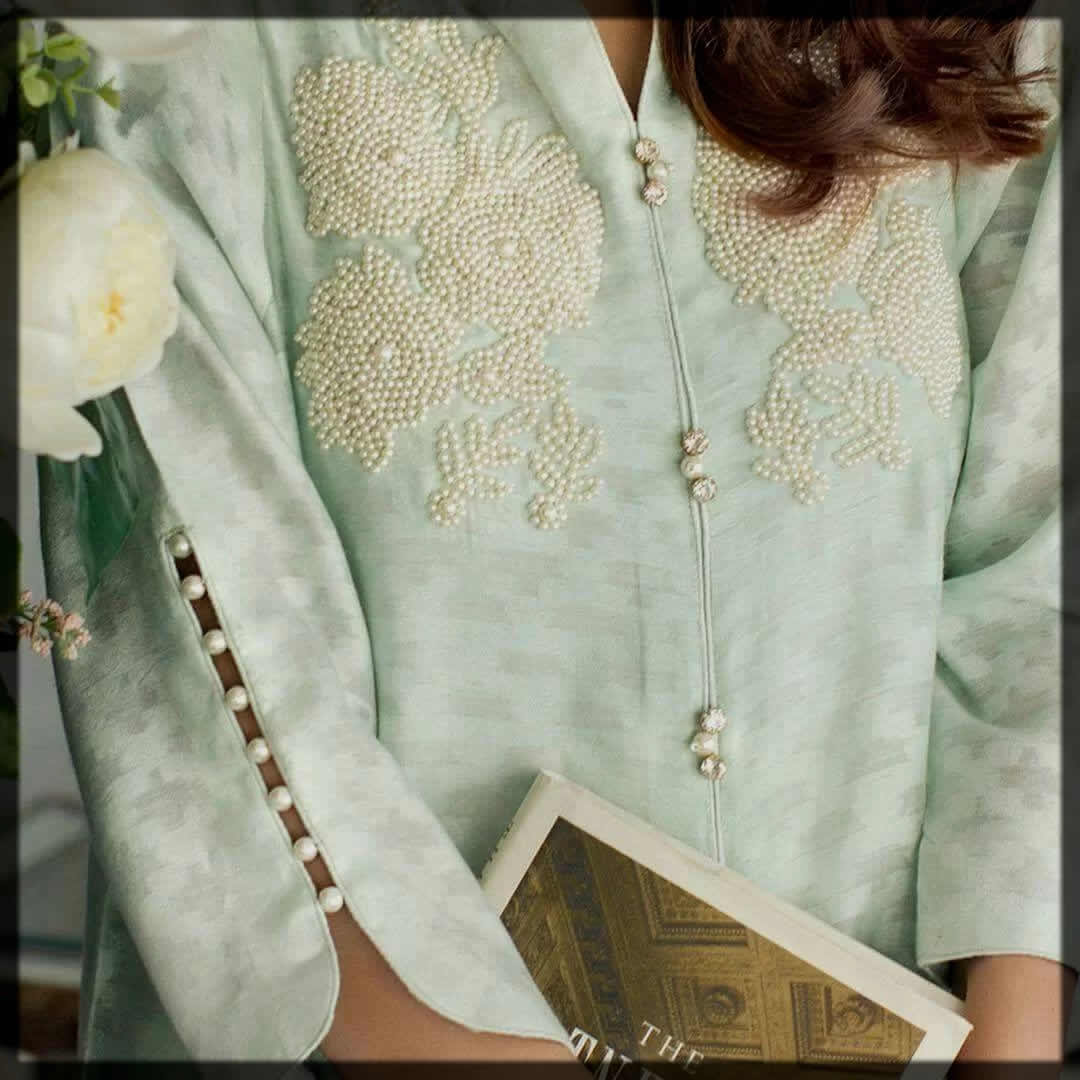 Appealing Cap & Puff Sleeve Designs
Have a look at these cape-style sleeves that will make your simple dress more stylish and appealing. If you don't like the cape stye dresses at that point, try these sleeves with your simple dress and get the most pretty and cute look. It is a very in trend sleeve that will make your casual look more striking.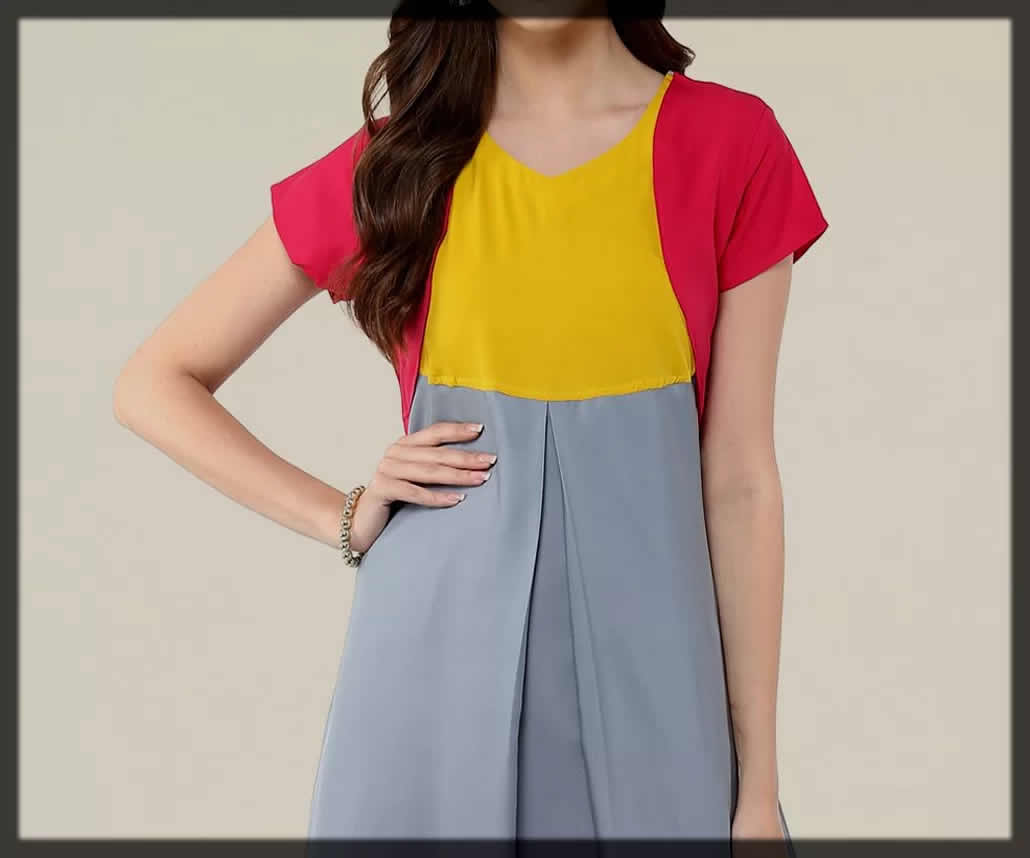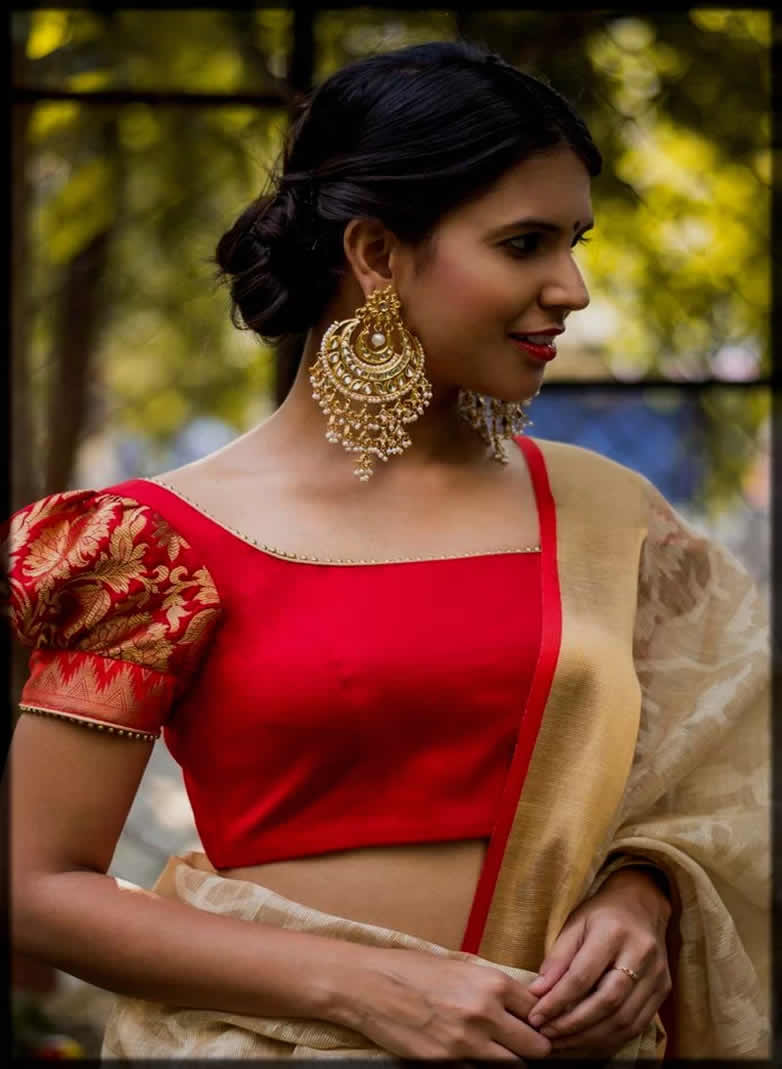 Nowadays, women are equally conscious of the stitching of their dresses. After buying the beautiful printed and embroidered dresses, they also look for unique sleeves and neckline designs. In this article, we have shown you various ideas for designing your sleeves. You may go through all of them and select the one you like. Moreover, I hope that this article will prove immensely beneficial to you in this regard.