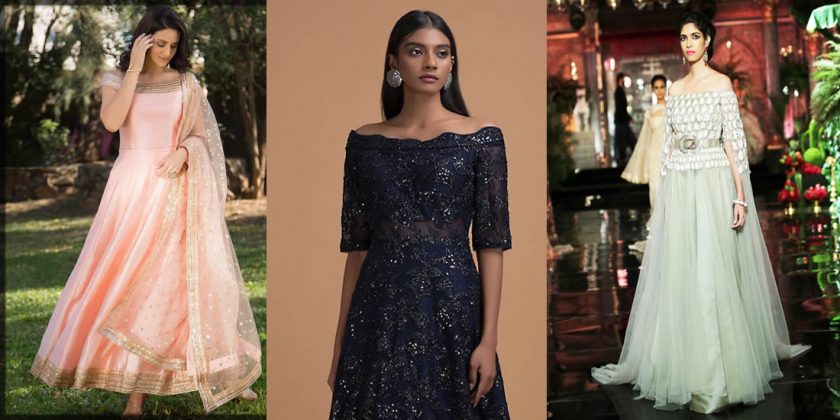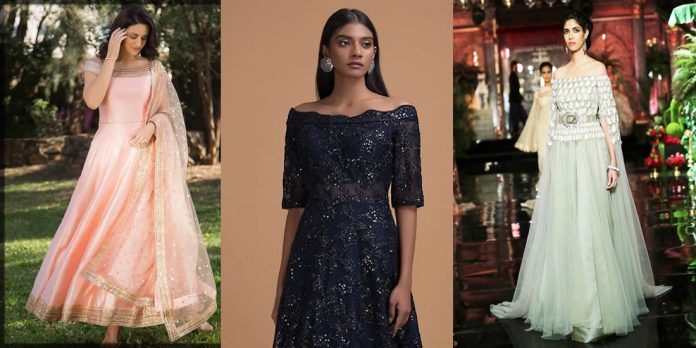 The scorching sun in the summer season hits the trendy style of sleeveless dresses. Although Pakistan is a country that follows the eastern style of clothing, some ladies and girls follow western clothing trends. So, here are some trendy off-the-shoulder dresses.
The sleek summer outfit comes in several chic styles. Besides, they are comfortable to pull off. Women who attend the beach parties usually prefer to wear such kind of dresses. Here are some fashion tips for wearing such clothes.
By the way, such sleeveless clothes are back in trend for this summer season. Some may come with shoulder straps. However, some are purely off the shoulder. Take a tour at the following collection here.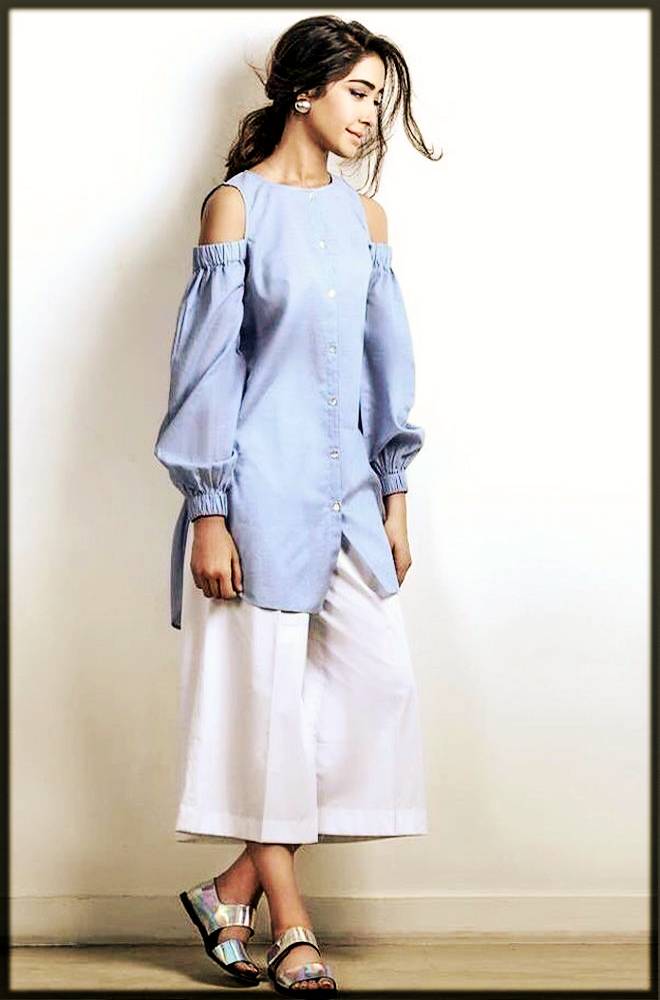 New Trend of Off-The-Shoulder Dresses in for Pakistani Girls

These are the upper body garments that surround the arms. Usually, an inner corset supports them to stay in place. It prevents the dress from slipping-off from its position. Also, it makes you comfortable to move anywhere without worries. There are several styles of wearing off-the-shoulder style clothes. Some prefer to wear them with skinny jeans. However, some want to have such dresses at parties and weddings, etc. The categories include:
Floral and Denim Tops with jeans
Trendy Cape Style Top
A Stylish Maxi Style
Sleek Fitted Blouse
Hot Classic Black Denim
A Bold Top with Straps
Classy Laser Cut Dress
Captivating Party Wear Off The Shoulder Dresses
Black Fish-Tail Off The Shoulder Dresses
Floral Denim Tops with Jeans
Women and young girls like to wear beautiful floral printed dresses. Also, the youth prefer to wear jeans with a top. Here are some delightful flowering tops with matching jeans. Such off the shoulder dresses look smart and amazing on young girls. However, some modern women also look for these styles. Have a look at the following combinations.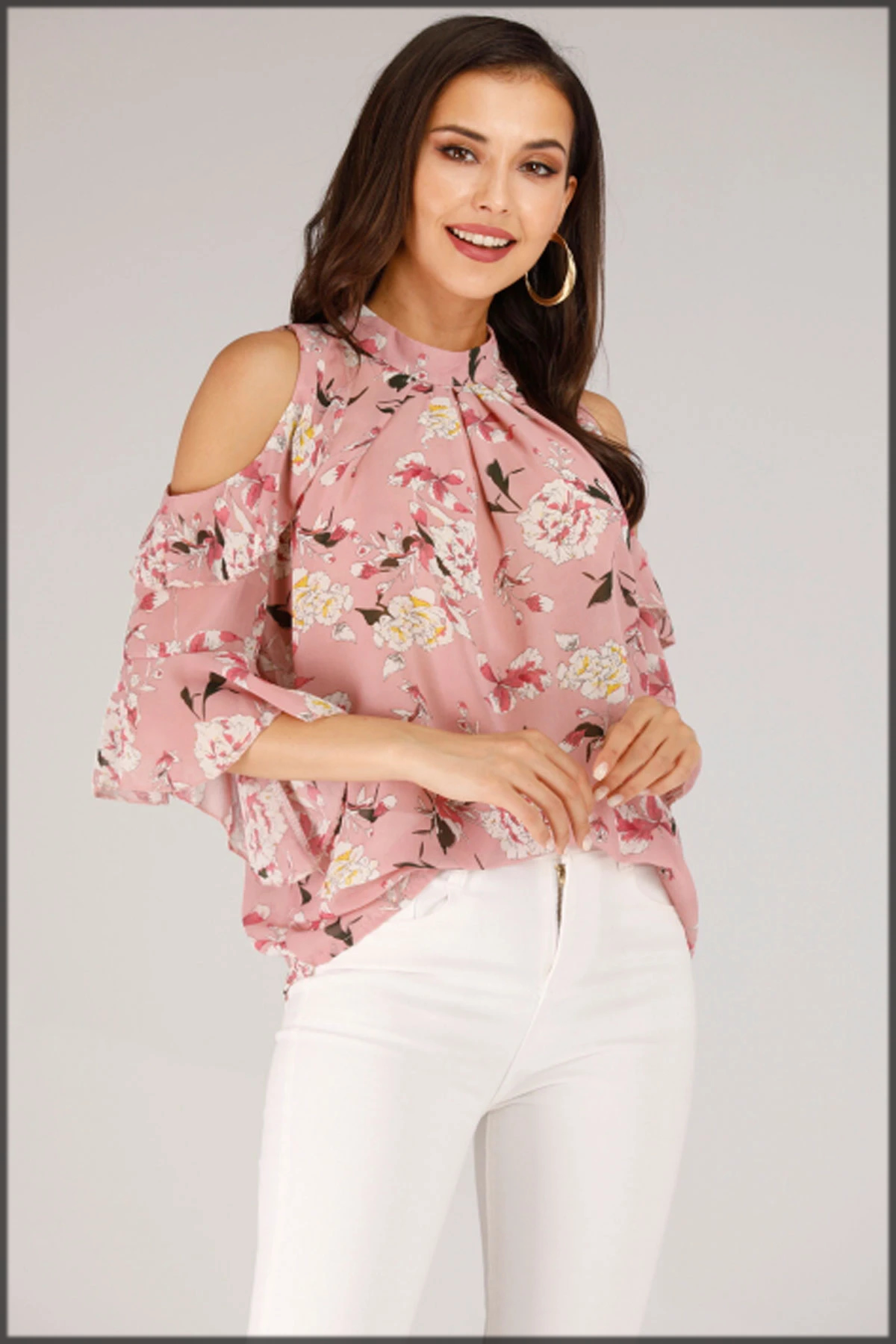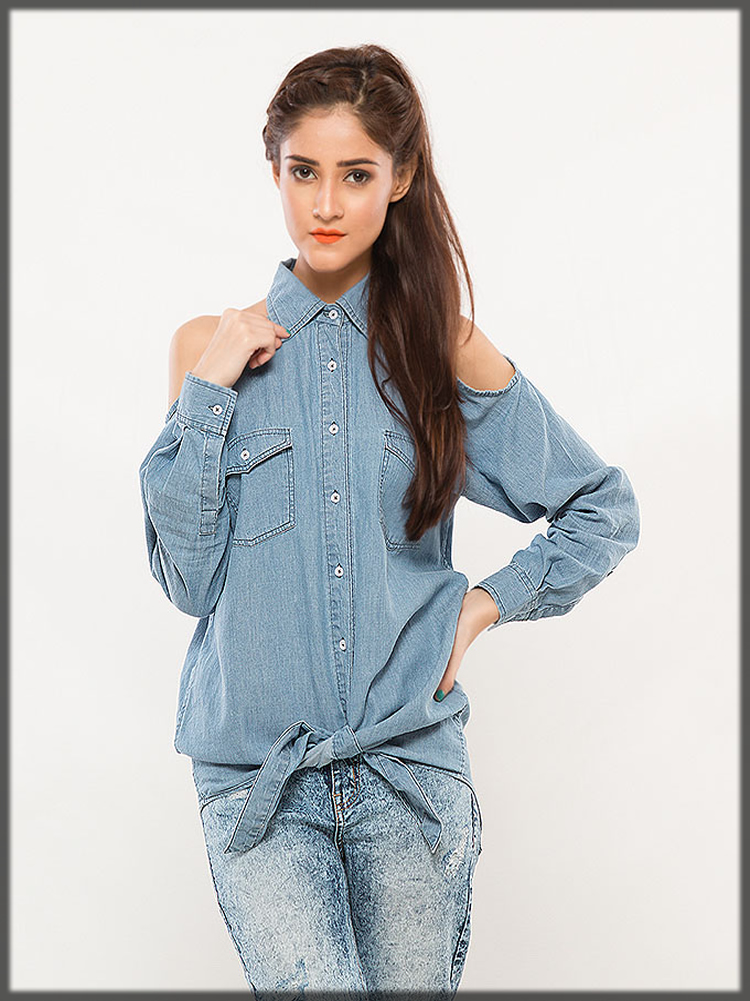 Cape Style Off The Shoulder Top
Cape style is the best design of this year. Mostly teenagers prefer to wear modest styles of clothing. You can see the cape style in a particular dress design because of their unique patterns. Even those girls who wear the abaya, design their abaya in cape style for looking younger and stunning.
Teenagers prefer to wear off-shoulder dresses because it provides them a unique and modest look. If you combine your cape styles dress with the off-shoulder, you will rock any party and make all of your jazzier and stunning looks. This style is best if you are going for any friend's gathering.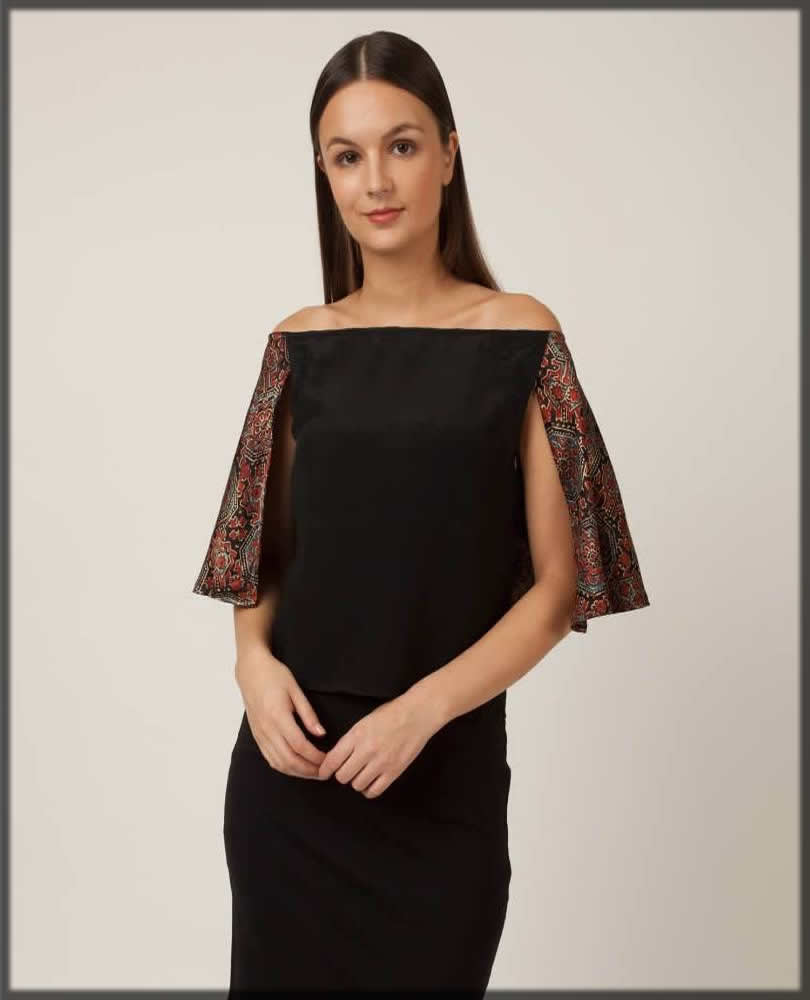 Stylish Off The Shoulder Dresses

The floor-length dresses never go out of fashion. Therefore, the fashion industry of Pakistan remains busy in crafting beautiful Maxi dresses. The recent trendy styles include sleeveless maxis for womenswear. Beneath is a dazzling red maxi for summer.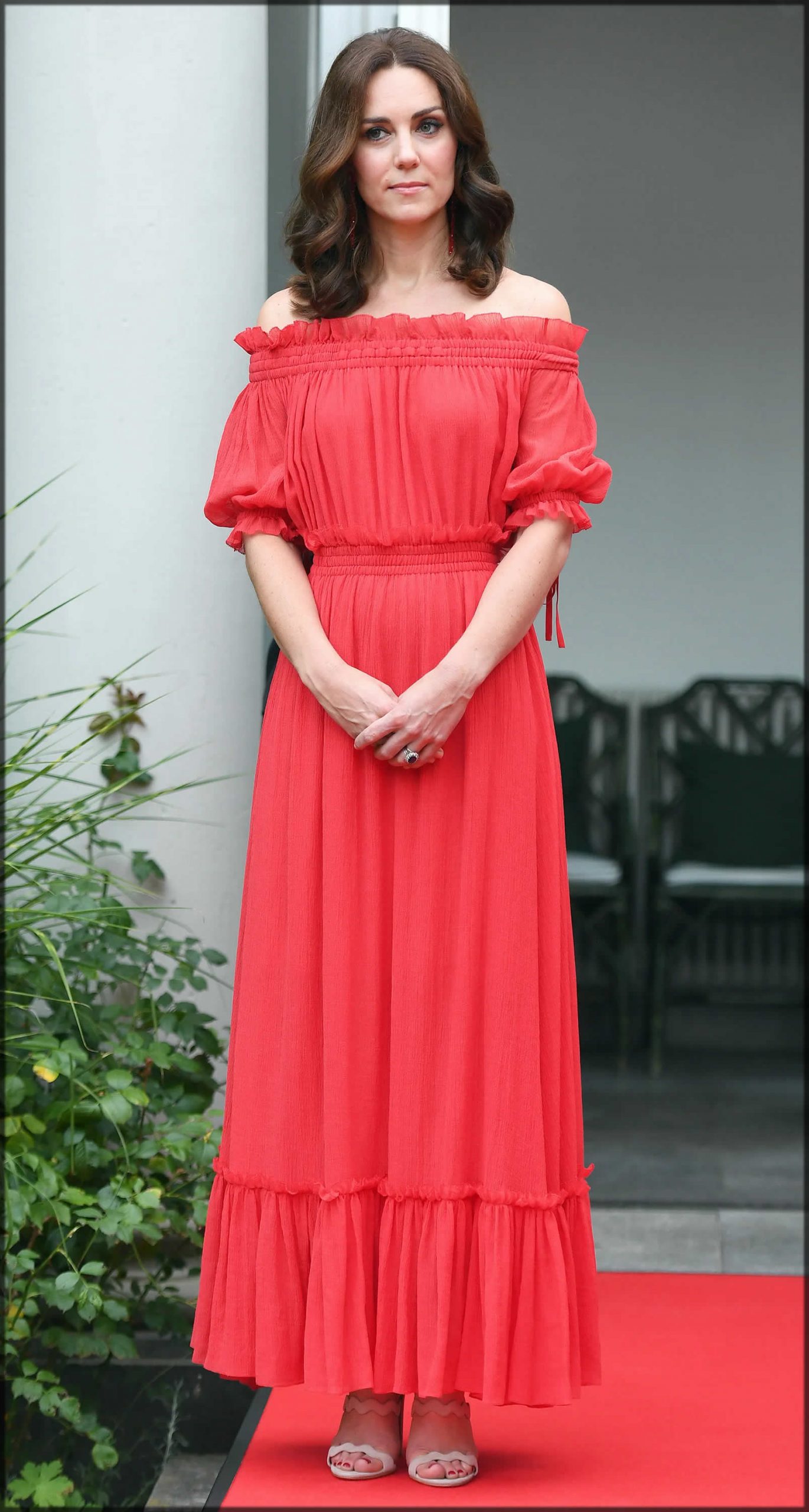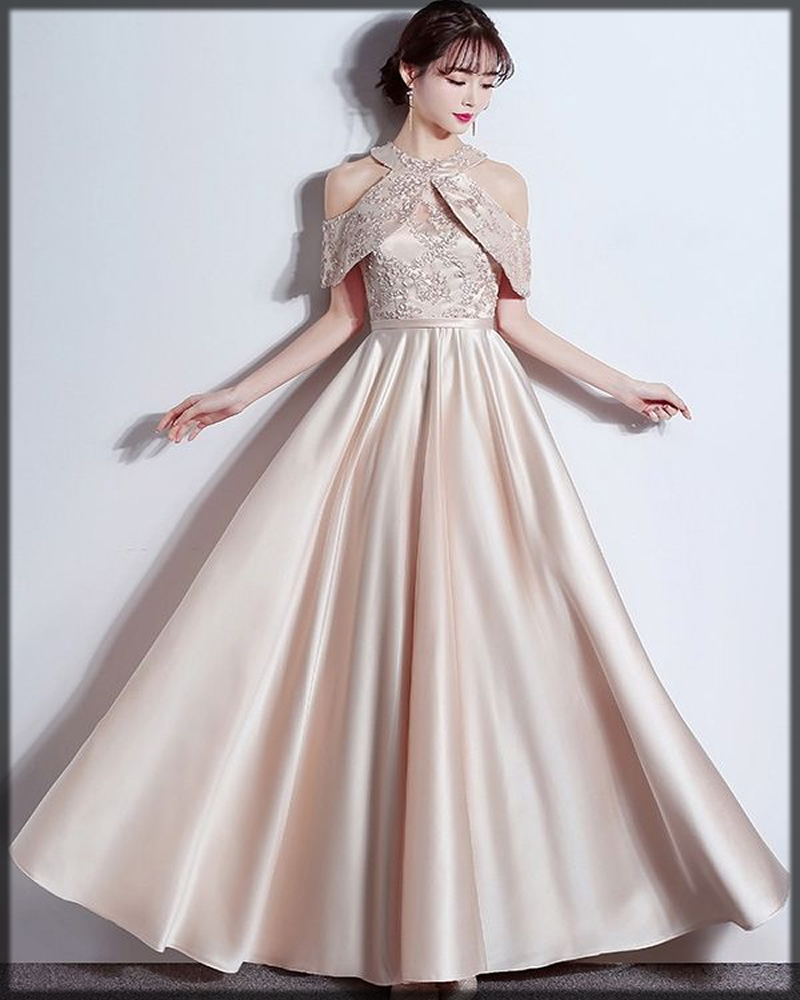 Sleek Fitted Off The Shoulder Dresses

Do you want to wear a fitted blouse? Have a look at the following image gallery. The slim fit skinny shirts look increasingly outstanding with paired jeans.
Fashion Tip: Wear a choker or tight necklace to enhance your beauty.


Hot Classic Denim

Are you looking for denim? Here is a classic black shaded top for you. Usually, the teen girls look for these smart styles to wear on college/university trips, etc. These tops are very stylish and chic. Check out Breakout tops for more variety.


A Bold Top with Straps
Off-shoulder with the straps is the most trendy pattern that is on-trend these days. This lavish design help to moderate your livelier look and makes it more appealing and stunning. Combine your strap shoulder frock or kurta with jeans and complete your striking look. You can also make your dazzling look by combining it with the wide pant trouser. For getting the stunning look. This design is suitable for every season. Even you can wear this lavish design during the winter season.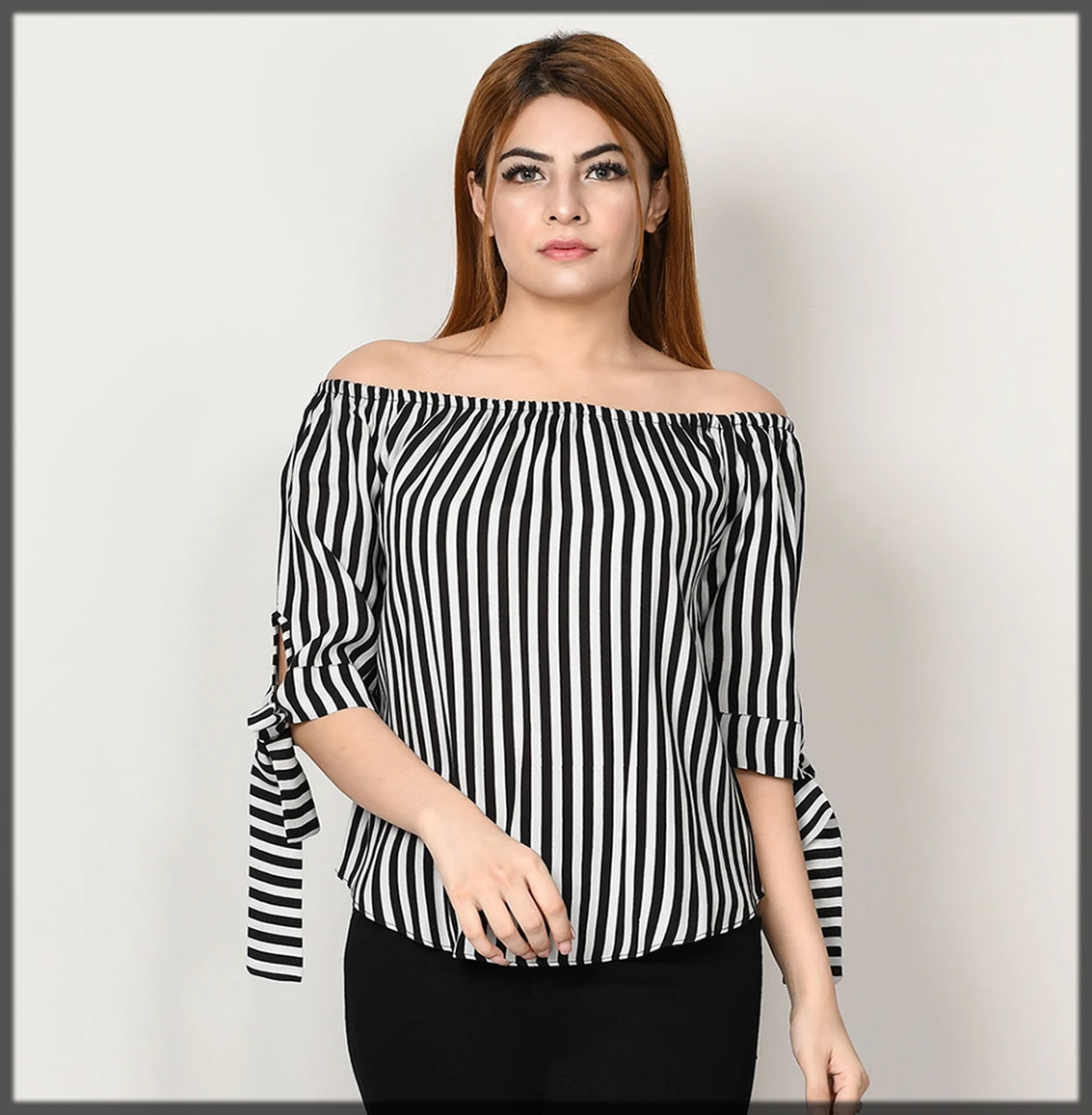 Laser Cut Off The Shoulder Dresses
The precise beam quality with a divergence angle helps to cut the dresses in a particular manner. Well, it does not require any pressure. Such neatly crafted dresses make you stand out utterly stunning. Make a stimulating look with this lavish design. Also, this classic summer dress will bring a cherishing look to you ultimately. Have a look at the following striking designs of the laser cut grey top.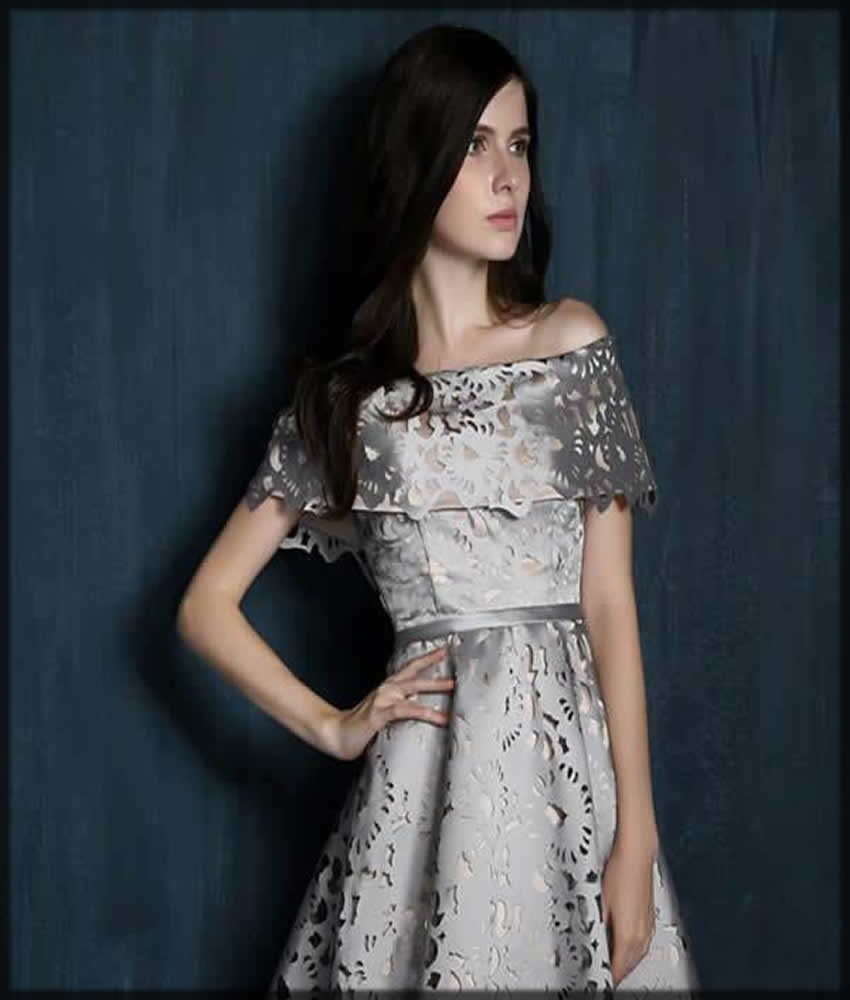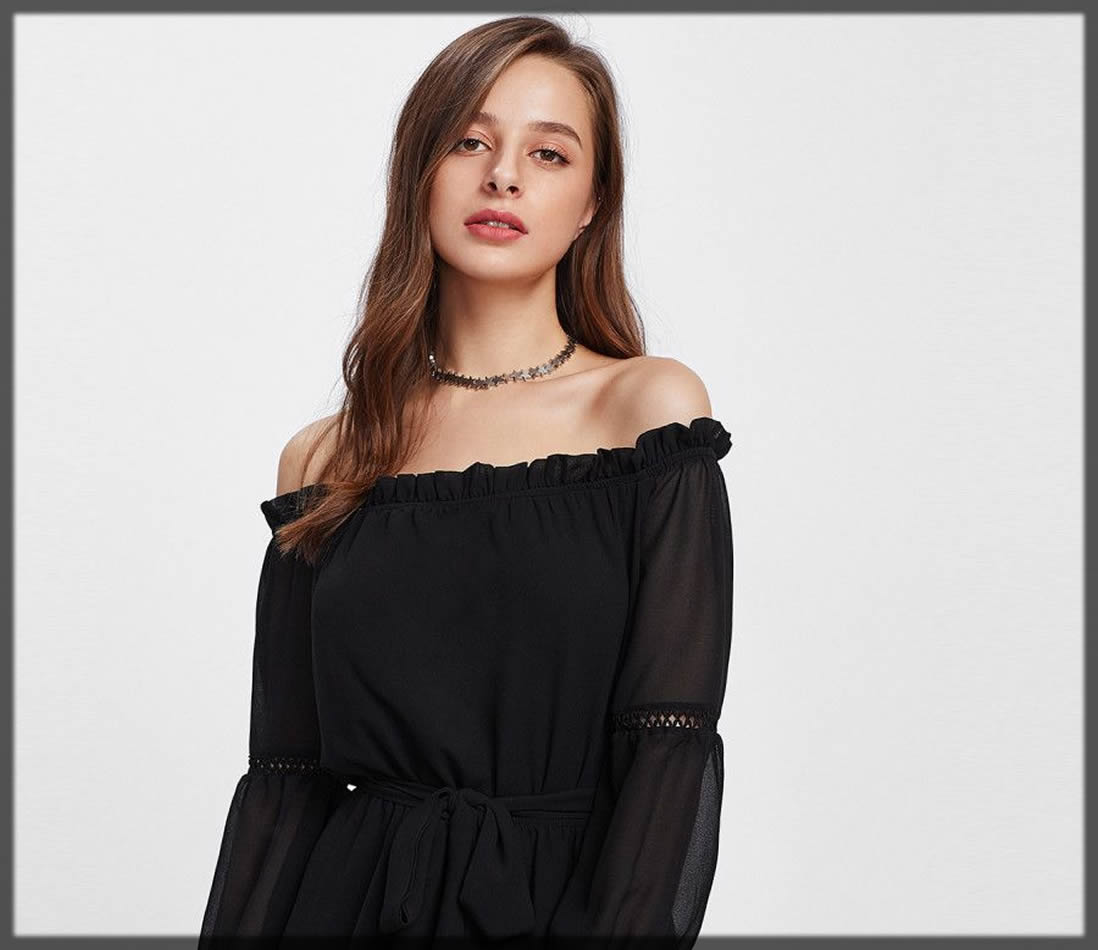 Captivating Party Wear Off The Shoulder Dresses
Women always want to sleek their summer look by wearing trendy dresses. Evaluate the accompanying party wear dresses here. The summer dresses are additionally enthusiastic. Further, the striking combinations thrust the public to go for these choices. So, get some incrementally modern party wear clothes here.
Explore the bewitching grey off-shoulder attire here. The beguiling formal dress is best to wear at formal gatherings. The stunning artwork makes the dress increasingly impressive. Also, the appealing net embroidered dupatta adds exquisite beauty to your outfit. Review the mesmerizing outfit below.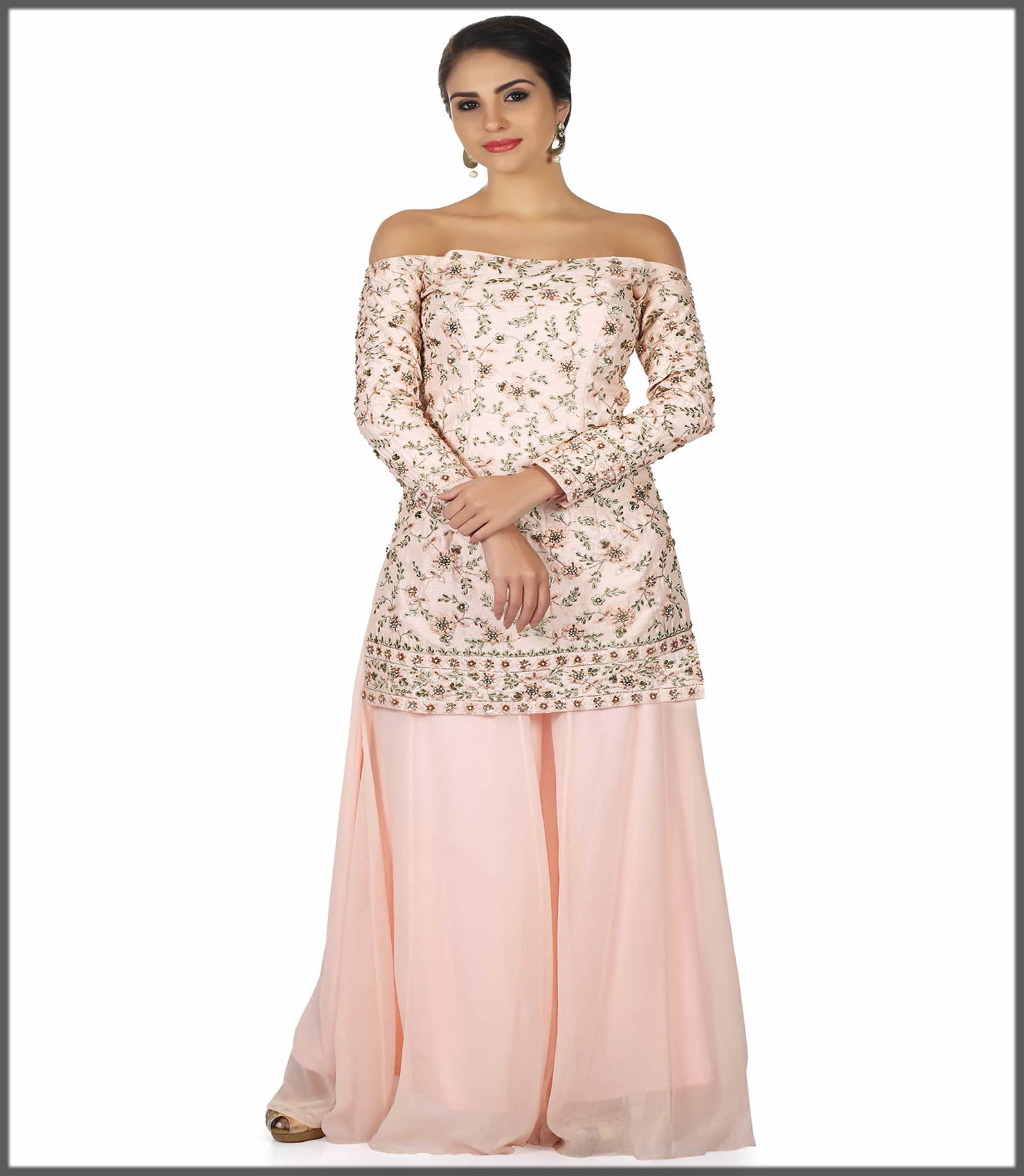 Gorgeous Mint Evening Outfit
Wanna lighten your evening look? Have the stunning mint off-shoulder evening dress here. Surely, you will stand out by wearing such a vogue dress. This stylish dress has an embroidered border and sleeves. Also, the edges of the trouser are neatly embroidered with an organza patch at the end. Make a refined look by having this wonderful attire.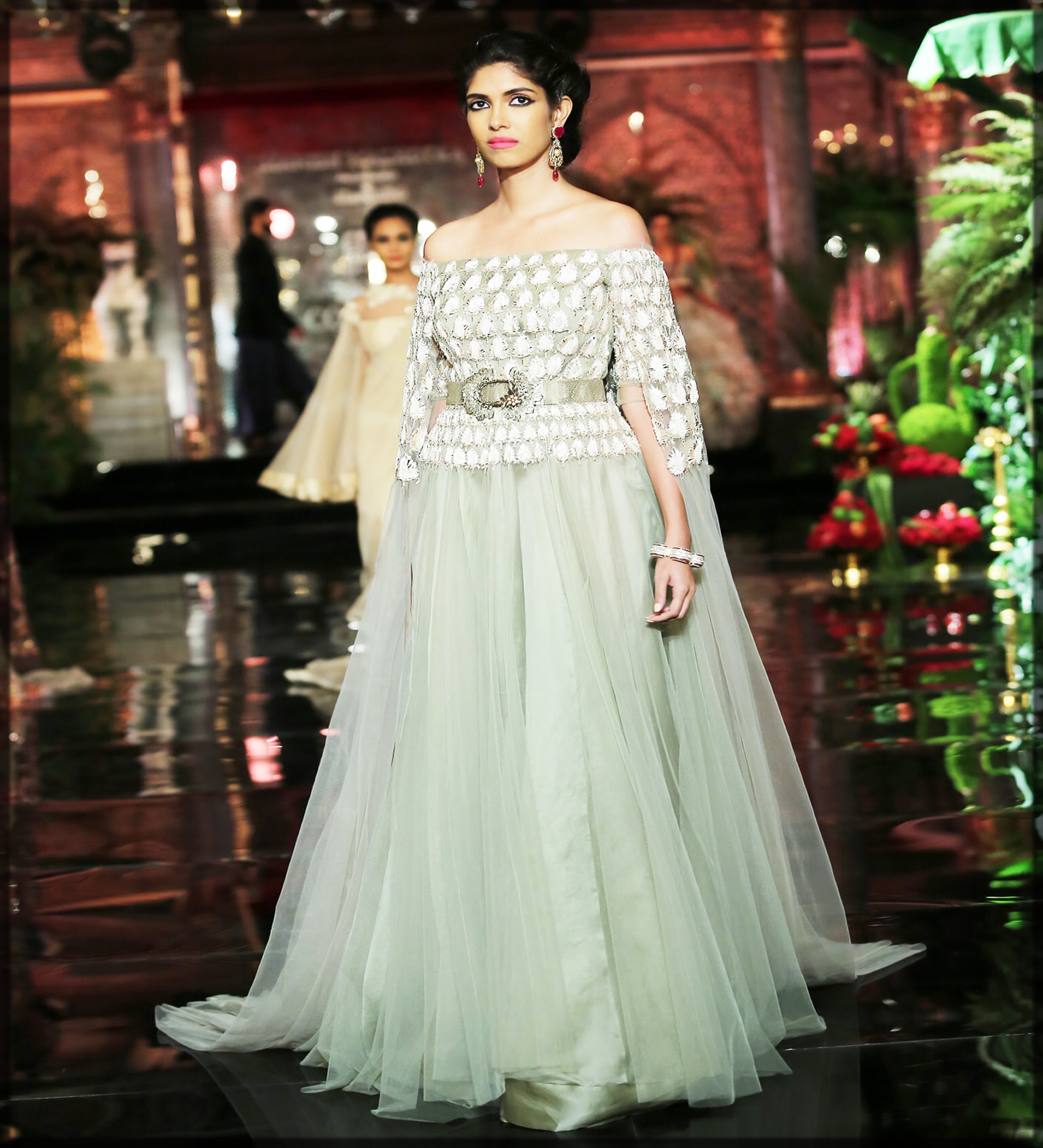 Distinctive Cape Style Dress
As mentioned earlier, the cape style dresses are mostly preferred in modern trends. Usually, teen girls like to wear these trendy styles. Here is a distinctive yet progressively seductive cape style dress. The beautiful sequins work makes it more alluring.
Fashion Tip: Wear classy earrings and bracelet with this beautiful outfit for a completely dazzling look.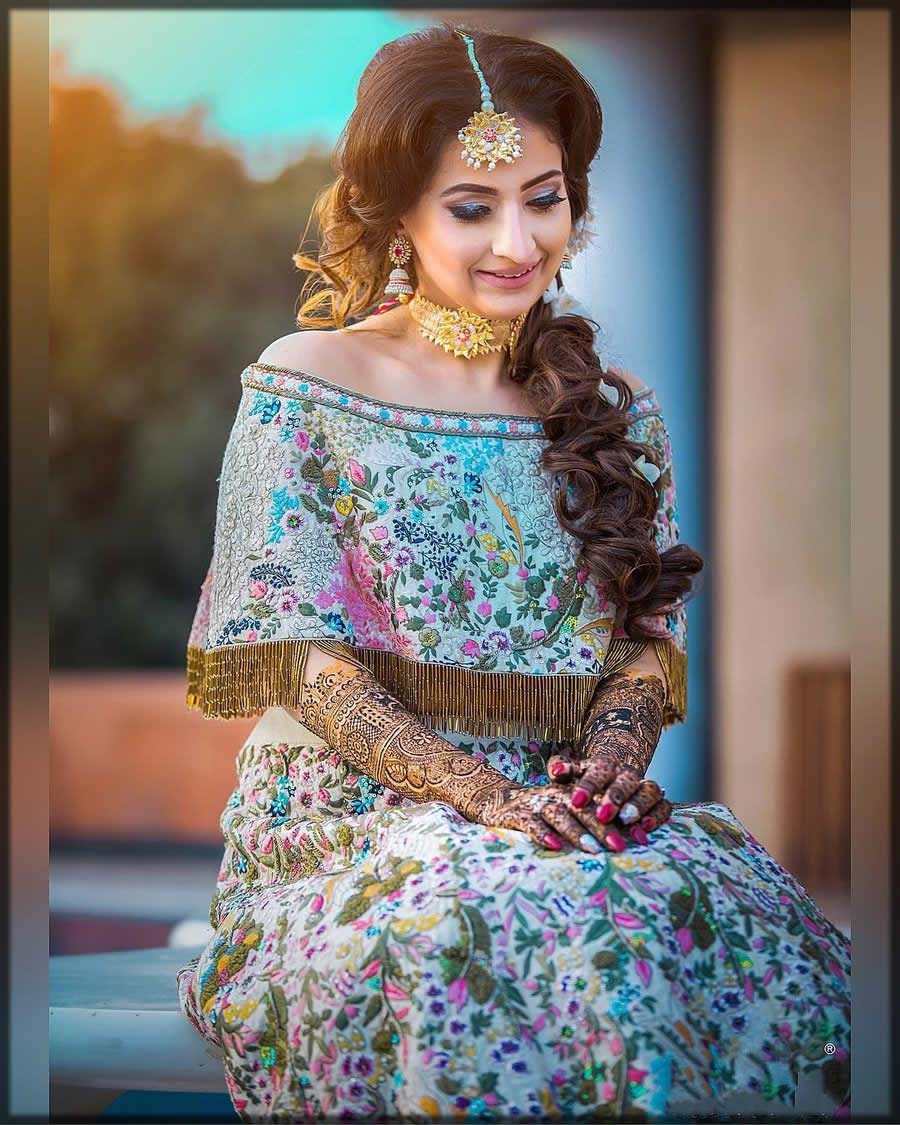 Stupendous Net Anarkali Suit
The Anarkali frocks are trending for ages. They never go out of fashion. Therefore, designers focus on crafting bewitching Anarkali styles for women. Keeping this in mind, here we have an ideal Anarkali dress for you. The blazing off-shoulder dress looks perfect for formal gatherings and parties, etc.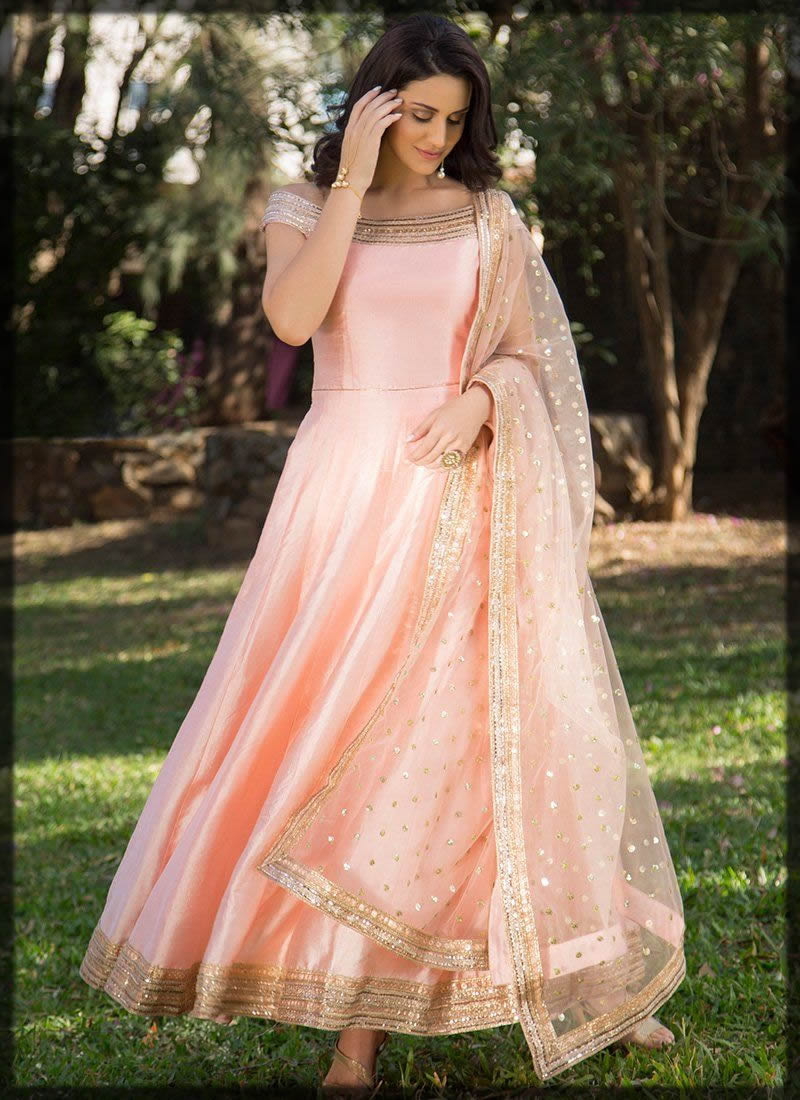 Long Maxi Off The Shoulder Dresses

Are you looking for a glittery and shiny outfit? Check out the sequined dress below. The striking black slim fit dress looks sassier on slim girls. Also, teen girls will dazzle by having such mesmerizing attire. Make your event memorable by wearing the stylish dress below.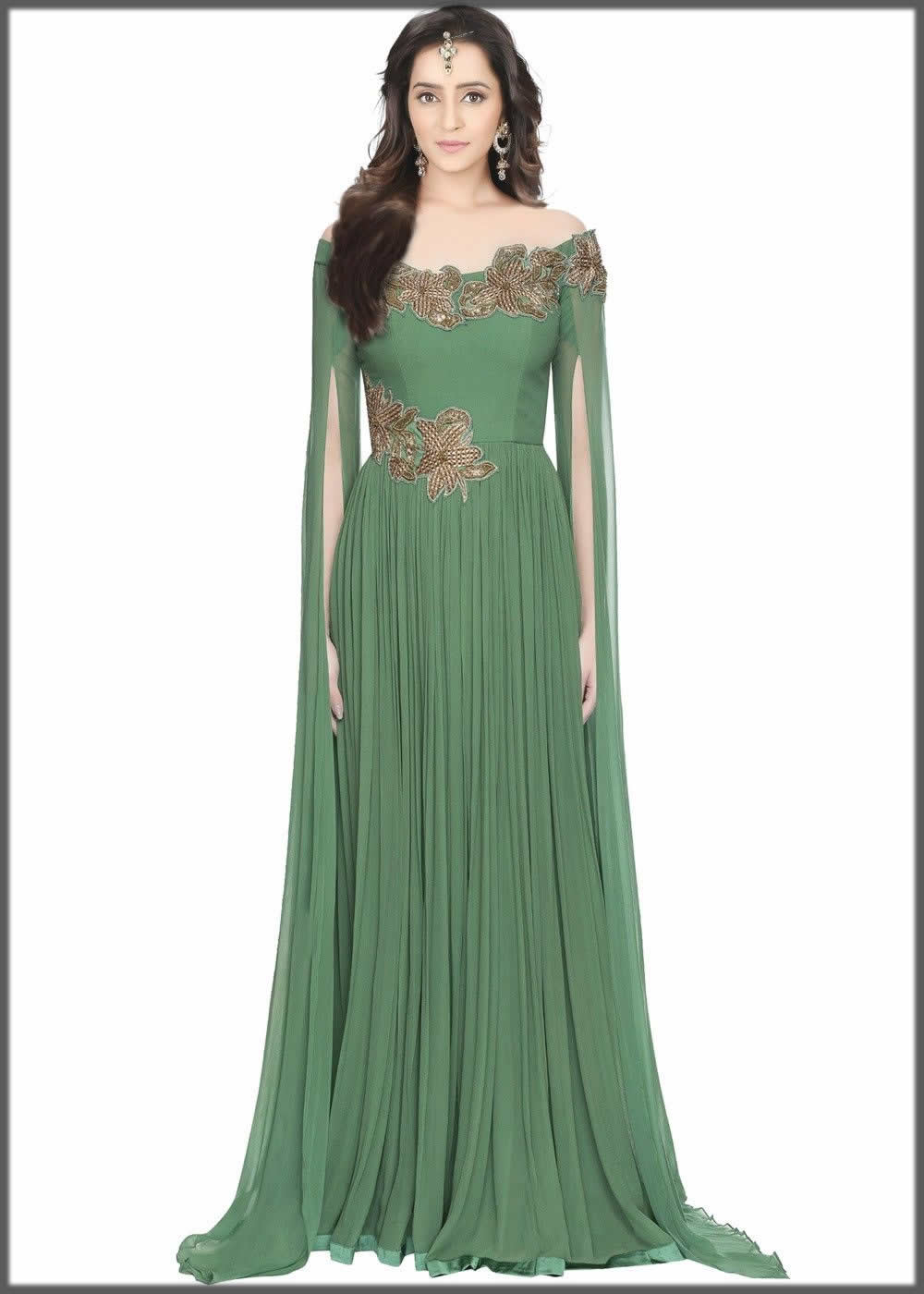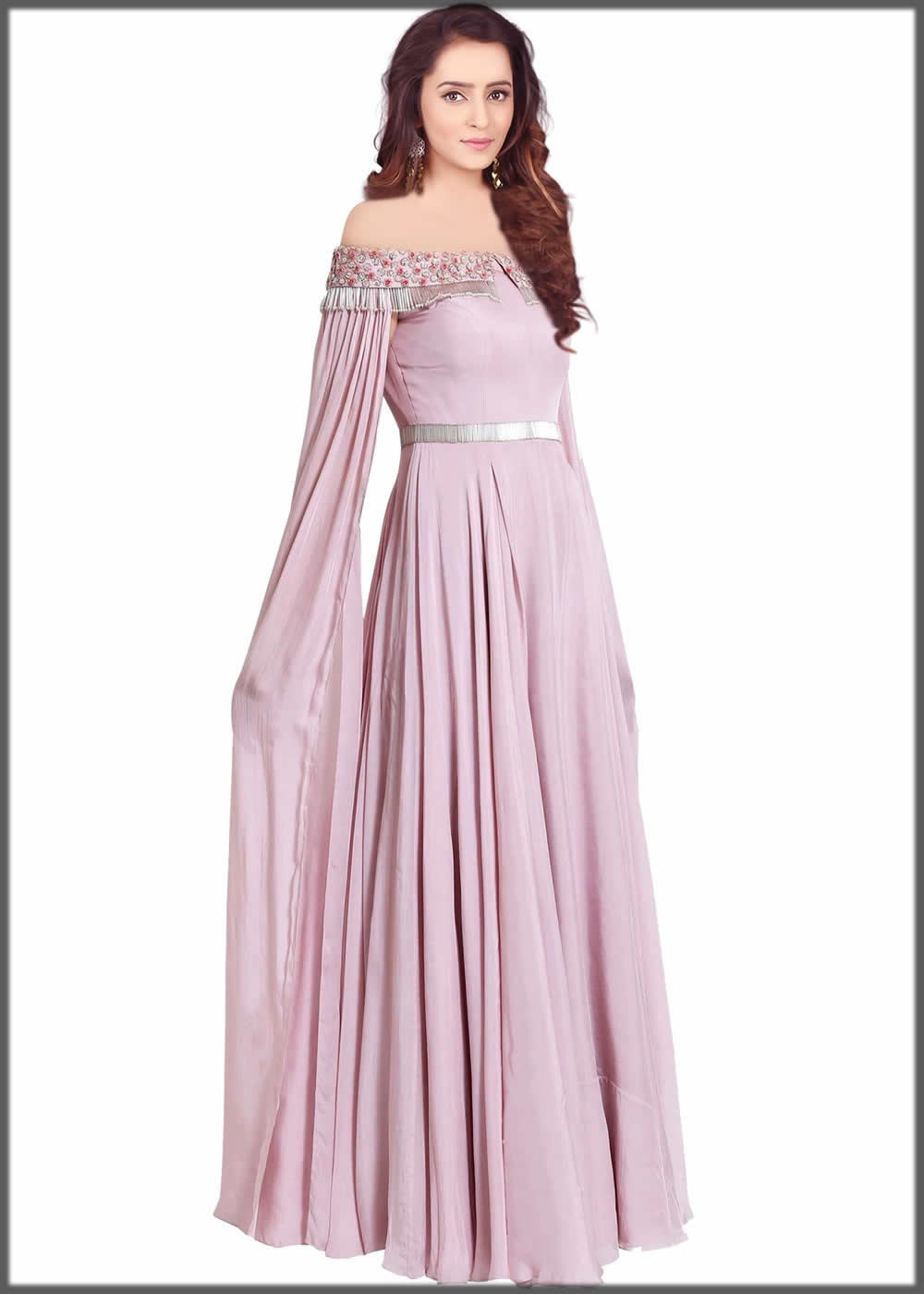 Feminine Floor Length Frock
Some women think that wearing a light color will bring a feminine look. So, do you want to have a feminine look? Check the brilliant white floor-length dress here. The exquisite beauty of the dress makes you look your best. Also, it enhances your overall beauty.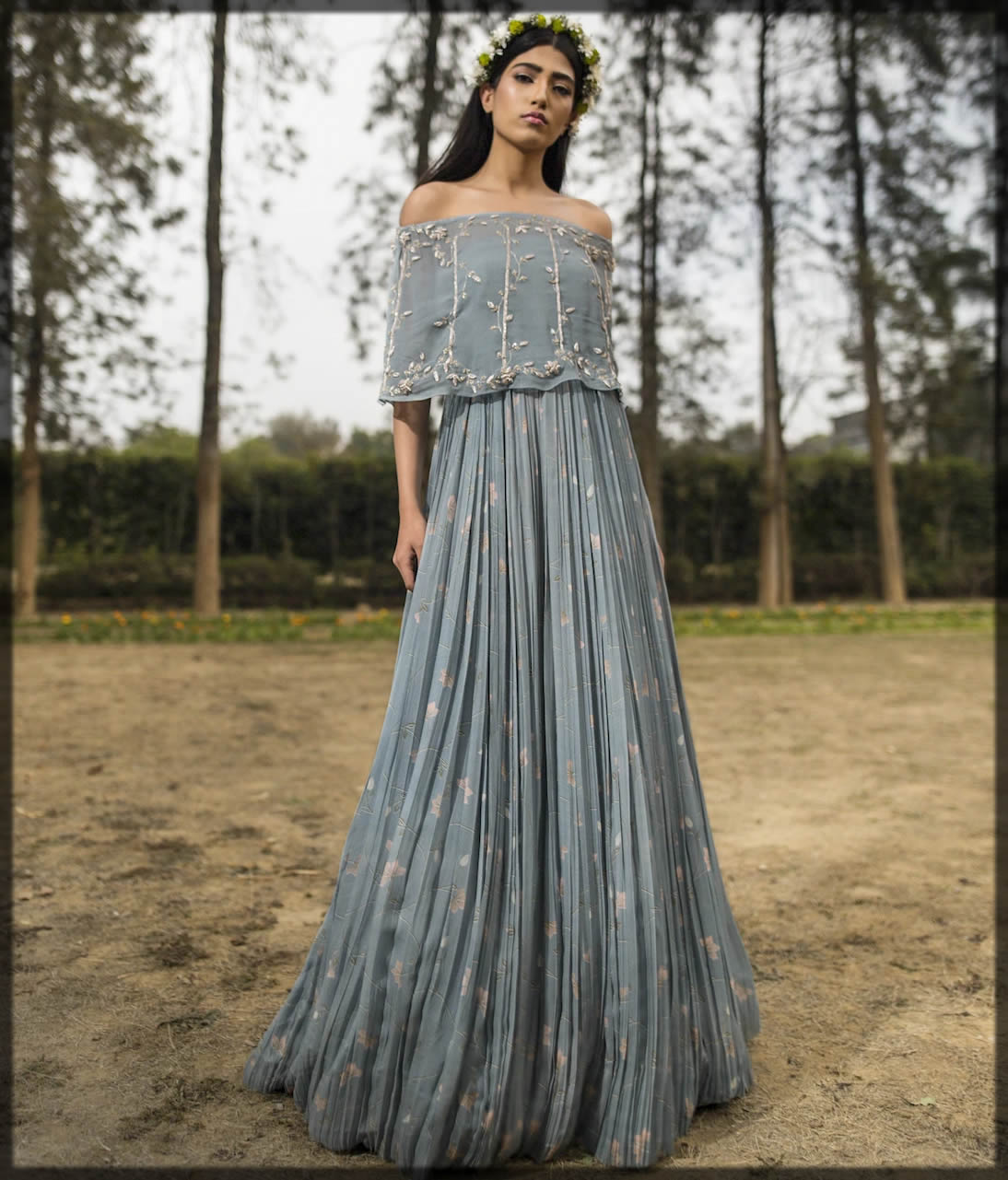 Black Fish-Tail Off The Shoulder Dresses
The dress is named for having a tail like that of a fish. Usually, young teen girls fancy wearing such pretty styles. Here is a stunning black off-shoulder robe in net fabric. The quality of the dress is for its unique fabric. Make your summer looks enchanted by wearing the marvelous dress below.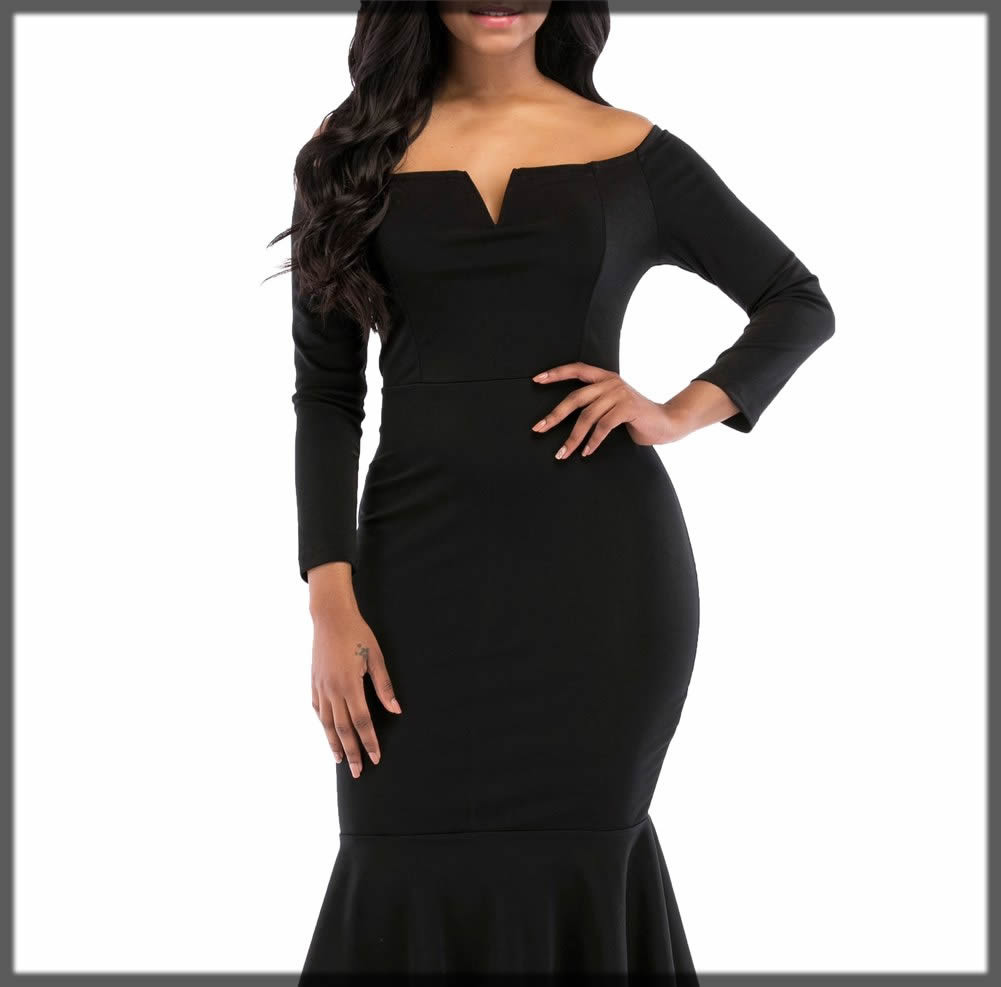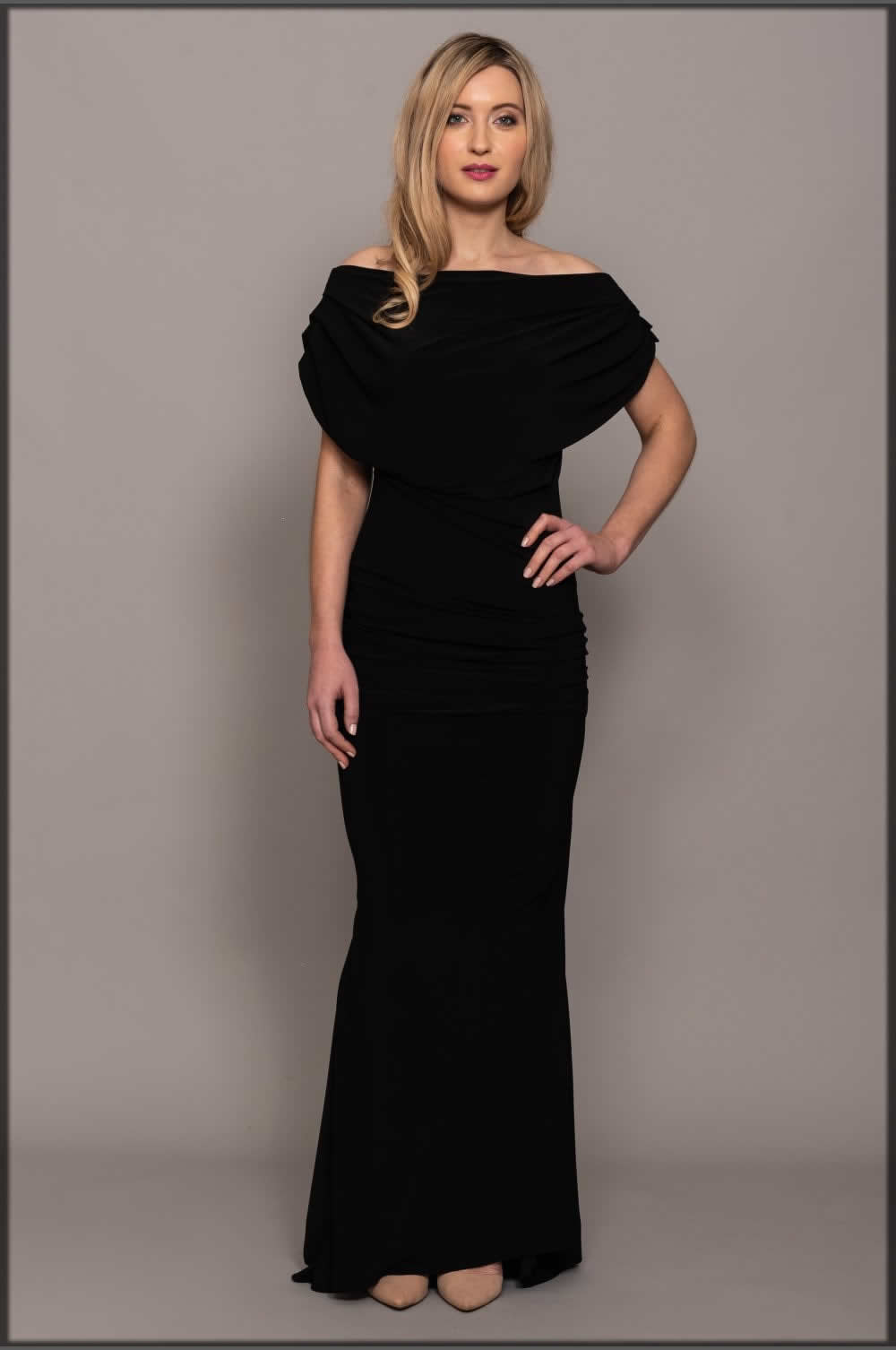 So, we have presented a collection of dresses with significant styles here. The appealing designs will engage you to buy them. Moreover, the off the shoulder dresses are in the latest trend of the summer season. So, make your summer looks up to date by wearing beguiling dresses above.