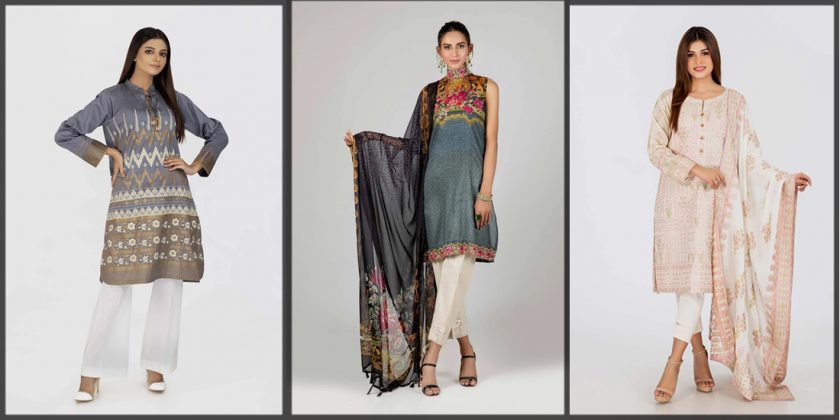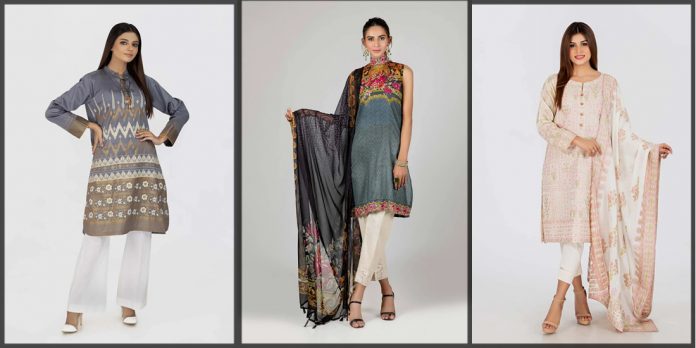 Finally, the wait is over! Bonanza Satrangi Summer Collection is recently launched. Bonanza is a top-most brand in Pakistan. It was founded in 1976, and in a brief time-frame, it became famous as a result of its extraordinary and remarkable attires. Bonanza's summer collection is launched and all set to amaze the world.
Bonanza Satrangi has 80+ outlets across Pakistan. At whatever point you are considering to get some clothes for you, undoubtedly, Bonanza Satrangi indeed rings a bell first in your mind. In its latest collection, the best quality textured fabric is used in making extravagant outfits. Decorate your wardrobe with the most recent Bonanza summer collection, which is comprised of various prints and bright shades.
Bonanza presented their women's dresses, including unstitched, pret, and accessories. They consistently launch beguiling and extraordinary assortments for every season. In the summer season, women prefer to wear either lawn or cotton since they are cool fabrics. Additionally, these fabrics help to control the thatch in summer and keeps you as fresh as you seem to be. This season, the brand has collaborated with famous television actress Sarah Khan for a summer shoot and did a beautiful photoshoot, as you can see below.
Latest Bonanza Satrangi Spring Summer Lawn Collection Catalogue
Bonanza consistently displays a wide assortment of Jacquard, cotton satin, and dobby texture dresses in their summer collection. Their printed two or three-piece suits are very chic and remarkable. I hope you appreciated the previous Bonanza Satrangi winter collection, and everyone is excited to see the new summer collection. Keep scrolling to get all updates on the newest collection by Bonanza which are available at reasonable prices.
Stylish Bonanza Stitched Summer Collection for Women

This season, Bonanza ready to wear printed dresses have classy tones and remarkable printed designs. You can match it well with Capri, jeans, or pants as you like and love to wear. Keeping the trend in mind, they present both short or long-length shirts. This season, you don't have to stress over the lengths of the dresses.
Digital Printed Ready to Wear Single Shirts

Many brands have diverse lengths, and designs such as Rang Ja summer collection has mostly short or knee-length dresses. You can pick any style and structure according to your preference. Check out the lawn printed shirts of Bonanza Satrangi below, which are very chic and classy.
2PC and 3PC Printed & Embroidered Summer Suits

Bonanza's most recent summer collection is the most anticipated in Pakistan. Their two or three-piece variety have embroidery on the shirt and sleeves. Also, the pearls are added to the daman of the shirt, which enhances the excellence of outfits.
The fundamental purpose for its popularity is its great quality of textures, the fusion of colors, and the new beguiling styles of the outfits. You can go for a typical lawn-printed suit for casual use, while for parties and get-togethers, embroidered lawn suits could be the best choice for looking stylish. Their new summer unstitched collection contains the 3-meter shirt piece, 2-meter pant piece, and 2.5-meter dupatta.
Jacquard

Pret Summer Collection by Bonanza Satrangi

The jacquard is a stable and sturdy textured fabric, and it is woven on a special loom. It is generally the summer fabric, which is very pleasant to touch and wear. Jacquard is accessible in various designs and hues. The vast majority of the 30% Bonanza Satrangi summer collection comprises of it, because of its lightweight texture, everybody wishes to wear it in the spring or summer season.
The following jacquard shirts and two or three-piece suits are very chic and impressive with the beautiful shades of colors and designs. Try these jacquard suits on any casual or formal event and trust me, you will rock the party. For more jacquard suits, browse the Limelight summer collection.
Ready to Wear Dobby Summer Outfits

Dobby is likewise a very relaxed and comforting fabric. Bonanza provides excellent quality, dobby dresses. Bonanza is referred to as the expert of color themes as it should be evident that they utilized the nude and bright tones for making their dobby garments. Check out the following dobby weaving outfits that look very eminent. If you are heading off to any gathering, wear the chic dobby outfit at your gathering and get an eye-catching look.
Casual Cotton Satin Summer Suits for Girls

Take a look at the Bonanza Satrangi cotton satin collection, which is paired with plain trousers. The material used in making the dresses will secure you from the sun's hot rays during the summer season. By wearing it in the long days of summer, you will feel comfortable and relaxed. Moreover, explore the Nishat Linen summer catalog for more comfortable summer attires.
Unstitched Summer Lawn Dresses Collection – Volume I

As you are most likely aware, every season Bonanza brings out the newest trends and styles in the dresses. This season, they likewise presented a unique style of clothing in unstitched and pret categories. Take a look below at the classic unstitched printed dresses by Bonanza Satrangi featuring beautiful Sarah Khan.
You can buy any outfit from its retail store and get it stitched as per your preference and demand. Further, look at the Warda summer collection that has the most beautiful and lovely lawn printed attires as well.
Cotton Slub Fabric Suits for Girls

Nowadays, girls love to wear cotton slub suits because the cotton slub is the most comfortable texture that keeps you cold during the hot days of summer. Bonanza Satrangi launched cotton slub suits in its recent summer collection. No doubt, cotton slub suits are very classy yet comfortable to carry in the summer season.
You can pair any cotton pants or jeans with your cotton slub shirt to complete your outfit. The classy three-piece cotton slub suits are available at a very moderate price. For more cotton slub suits, visit the Maria B summer collection.
Luxury Unstitched Party Wear Dresses

Bonanza's party wear dresses for this summer season are impressive and remarkable, as the recent summer collection by Sana Safinaz. Take a look at the mentioned images of the party wear pret, which are mind-blowing. The fabric used in the making is crepe silk, lawn, cotton satin, and Jacquard stuff. The accompanying dresses incorporate long shirts paired with:
Dobby Trouser

Masuri Capri

Cotton Trousers

Lawn Capri/Trousers
Unstitched Summer Lawn and Jacquard Dresses – Volume II
Bonanza recently launched its summer vol 2. In vol 2, you will get the luxury lawn and jacquard attires made with intricate designs and amazing shades. Like vol 1, vol 2 is also very impressive. In its latest catalog, you will get stunning attires in 1PC, 2PC, and 3PC categories. Let's explore Vol-ll below!
1. Digital Printed Single Shirt Piece Collection

Look at the digital printed single shirt piece by Bonanza, which is available in lawn and jacquard texture. Bonanza used bright and vibrant tones to making its single shirt catalog more chic and stunning. You can pair these single shirts with the Capri or trousers as you like. Further, pair these shirts with the chiffon or viscose dupatta. It will look good with every combination.
2. Bonanza Satrangi 2PC Unstitched Lawn Suits

The two-piece collection by the brand contains a shirt and dupatta whereas you can also get shirts and trousers in the same category as well. Pick anyone as per your choice and preference. Bonanza used bright and vibrant colors to make its 2PC collection more elegant and luxurious. Please take a look below to check its latest 2PC summer lawn collection with prices.
Lawn Shirts with Chiffon Dupatta Collection

The following are the stunning 2PC lawn suits, which are paired with the light and delicate chiffon dupattas. You can pair these suits with plain cambric trousers as you like. You can also pair these shirts with wide-legged trousers to make your look more pretty.
Unstitched 2PC Lawn Suits with Lawn Dupatta

Most women love to wear lawn suits that are paired with lawn dupatta. For those women, this catalog is the one. You will get the digitally printed lawn suits paired with the lawn trouser and dupatta. These suits are best for daily wear and casual outdoor activities. Be comfortable and beautiful at the same time.
2PC Shirt and Pants Collection by Bonanza

Teens prefer to buy only shirts and pants because dupatta can be paired separately. You can pair these suits with the digital printed viscose dupatta if you like. Knot your hair in a high ponytail or keep them open according to your choice for a more breathtaking look.
3. Summer Lawn Dresses 3PC Collection for Ladies
The 3PC printed attires are also very impressive. These three-piece suits include lawn printed shirt, lawn trouser, and a chiffon or lawn dupatta. The combination and design of the dresses are very unique. The elegance is evident from the fine detailing and style of the attires. The prints are very classy that can be perfect for all sorts of events. The prices are according to the quality of the fabric and designs.

Fashion Tip 1: The dresses in this three-piece collection incline towards the light and soft colored palette for party wear, so you can apply bold and striking makeup with a stylish hairdo or soft curls hanging exquisitely on the shoulders. Further, wear the lightweight gems, and you are all set to go.
Fashion Tip 2: Bonanza has brought back the trend by including the tulip pants in its latest collection. You can style your lawn bottom in tulip style and pair it with the knee or long-length shirt as per your choice. Never forget to wear the high heel shoes with the tulip pant for the more breathtaking and awe-inspiring display.
In the long, sweltering days of summer, beat the heat in style with the Bonanza Satrangi summer collection. These dresses will help you remain calm and fresh during scorching hot days. The festive/party-wear collection is also included in the summer collection so that everyone can enjoy summer events satisfactorily. If you do not have spare time to visit the brand's physical store, you can order it online from Bonanza Satrangi online store. You can likewise get an idea from our blog about what kind of collection is launched this time. I hope this article will be helpful to you.