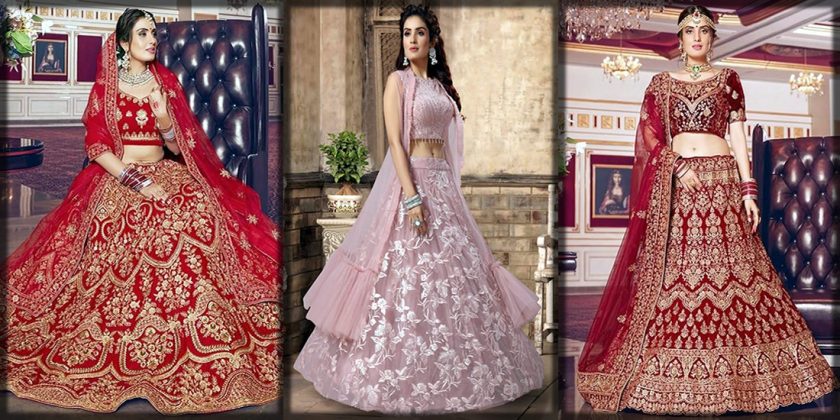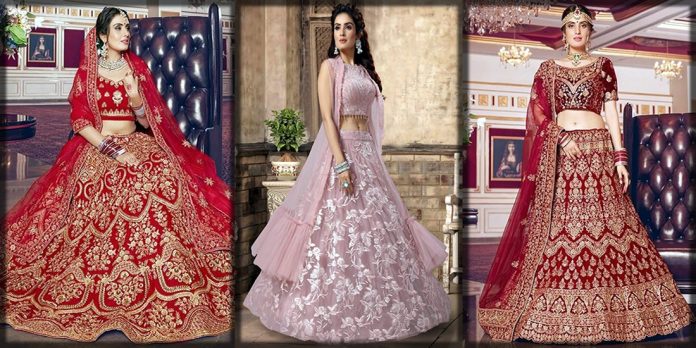 India is a South-Asian country that is famous for its delicate and heavy dressing. However, this country is especially renowned for its diverse Indian lehenga choli collection for girls. Besides, girls love to wear Indian lehenga choli on their special days and occasions.
Moreover, India makes lehenga designs for brides, but it also makes the casual lehengas for wedding guests. Its incredible designs and fabulous embroidery patterns and prints are famous all over the globe. Wearing lehengas over cholis is one of the most comfortable and preferable costumes in South Asia for occasions.
India also focuses on the unique color combinations that make the costumes more amazing. Mostly girls wear dark-shaded suits on their special wedding days. Therefore, Indian designers focus a lot on dark light combinations to satisfy maximum girls.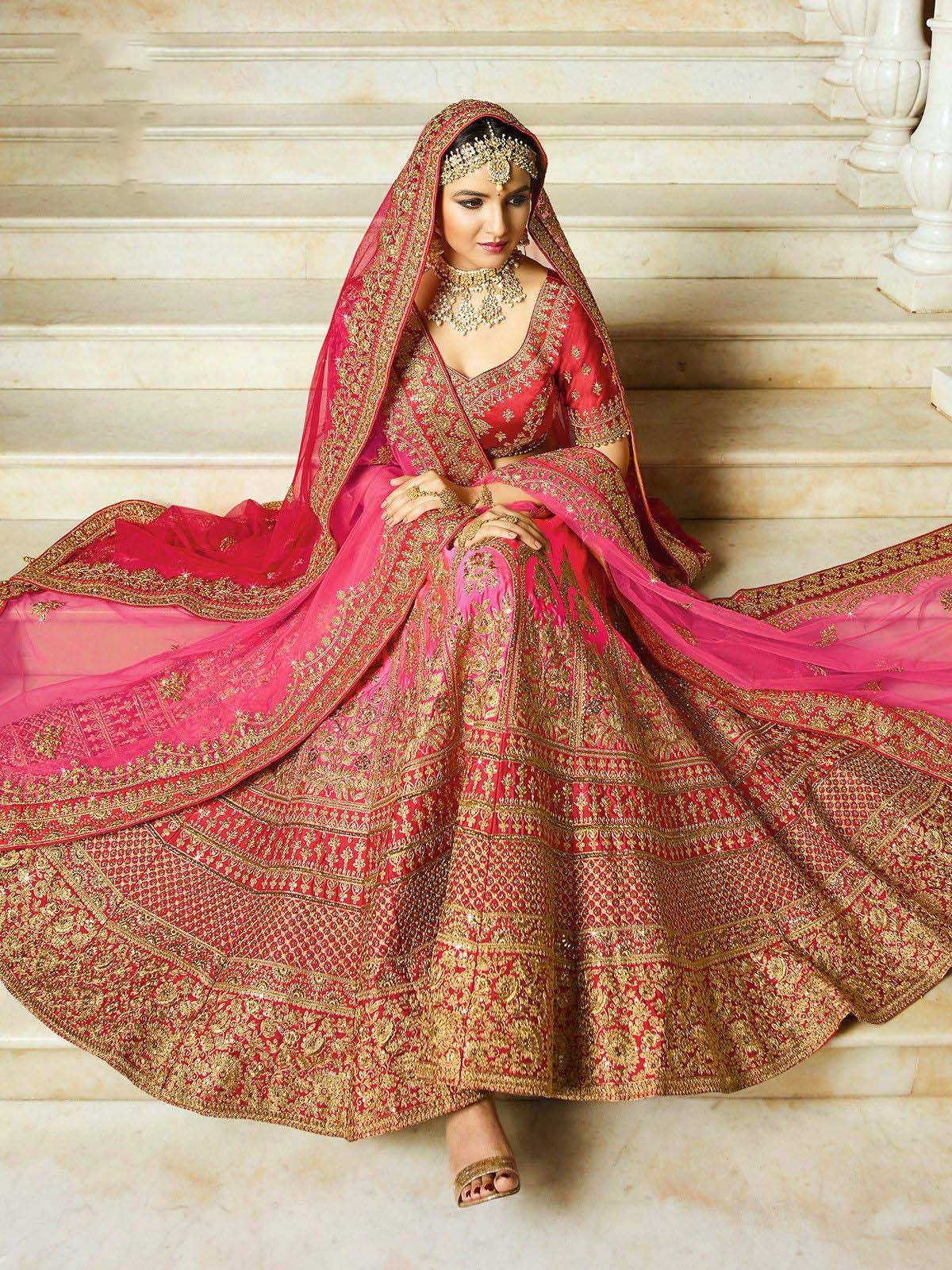 Latest Indian Lehenga Choli Designs for Wedding Brides

Lehenga is a full ankle-length skirt that girls mostly wear with a shirt, blouse, frock, etc. However, choli is the small belly-length shirt that girls wear over ghagra or lehenga. Besides, the origin of the concept of wearing lehenga choli together is from India.
Indian Bridal Dresses Collection

Lehenga choli is the most considerable outfit for brides. However, girls always look forward to getting unique and delicate designs. Besides, Indian lehenga choli collection still has women's hearts just like Indian saree designs.
Heavy Indian Lehenga Choli in Red
Red is the most common wear color by brides. However, an Indian collection provides an exclusive variety of red bridal lehengas with short cholis. Indian brides have a unique style to carry a dupatta on the long-skirt. However, the unique bridal dupatta setting styles make the ultimate look fancy. Therefore, many girls set dupatta like saree to give a traditional look. Similarly, this red lehenga with heavy embroidery will also look fantastic when a girl carries it appropriately.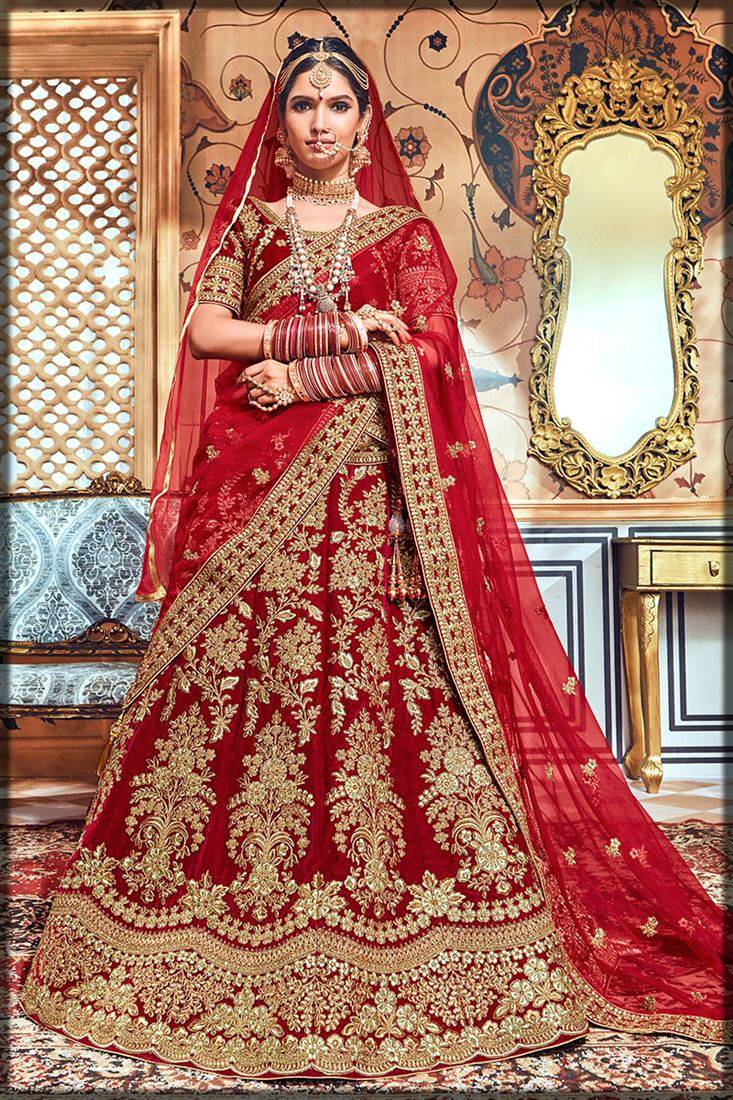 Also, this red lehenga and choli are made of silk fabric and look fabulous in saree style dupatta. Therefore, girls who like to wear silk costumes would love to purchase this Indian design dress.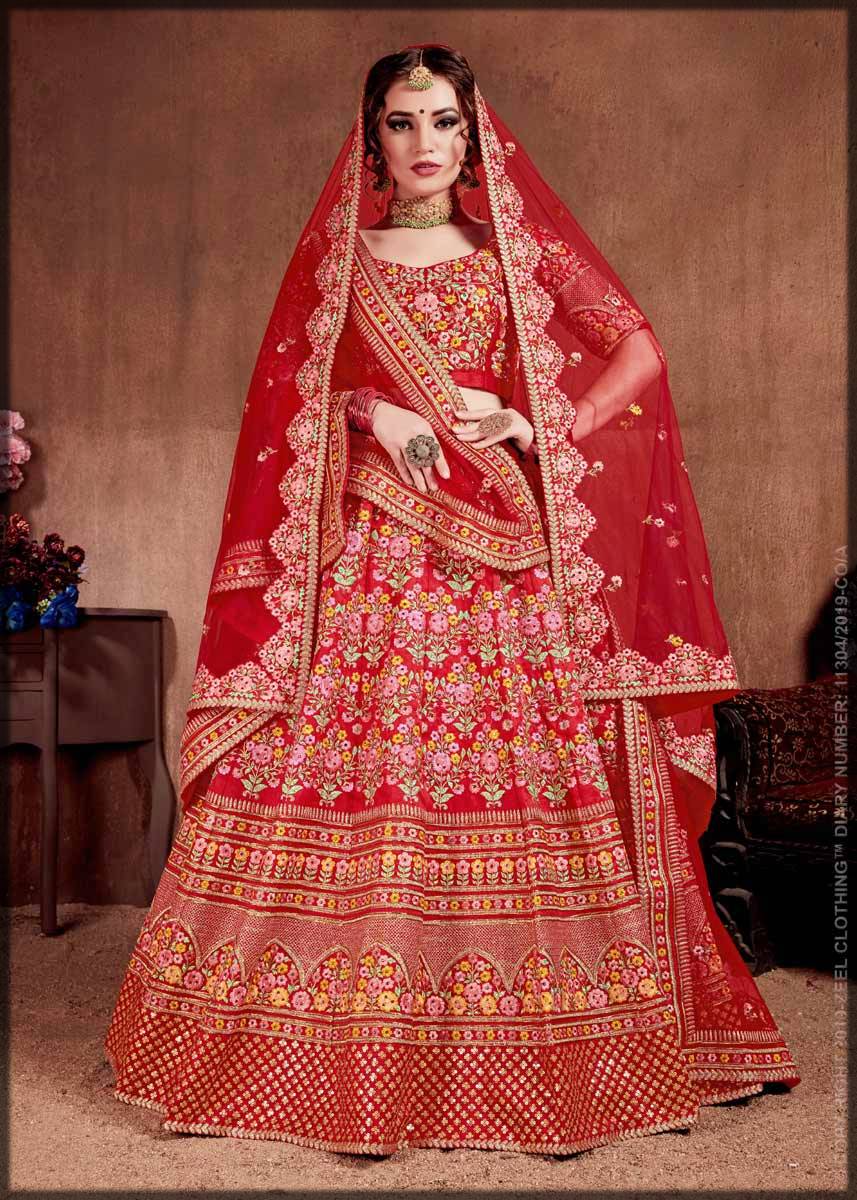 India is a country in which people make unique handwork or embroidery designs on an immense scale. However, these bridal dresses are also very precious because of their individual and delicate embroideries.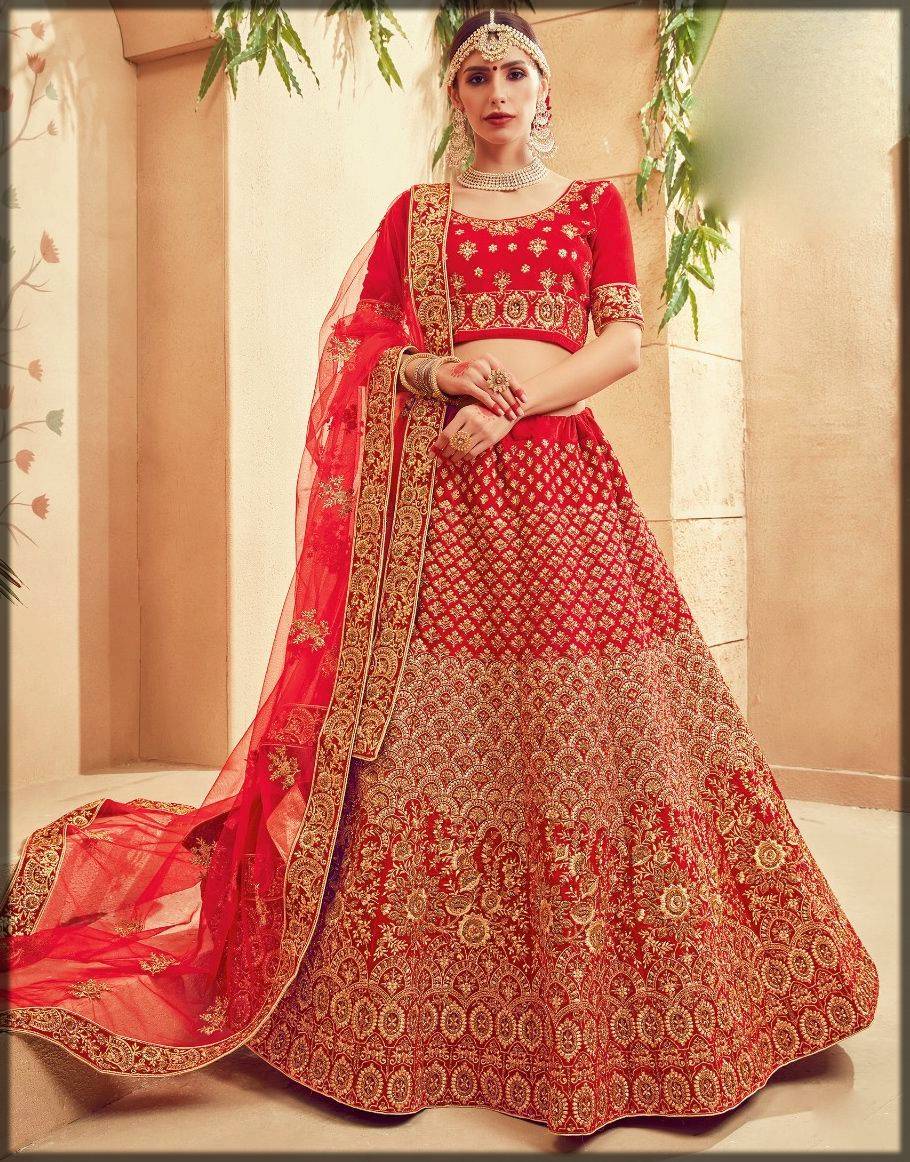 Nowadays, a big flare lehenga is at the top of the trend. However, this beautiful lehenga choli with a big flare can be the demand of any girl who is looking for a big flare.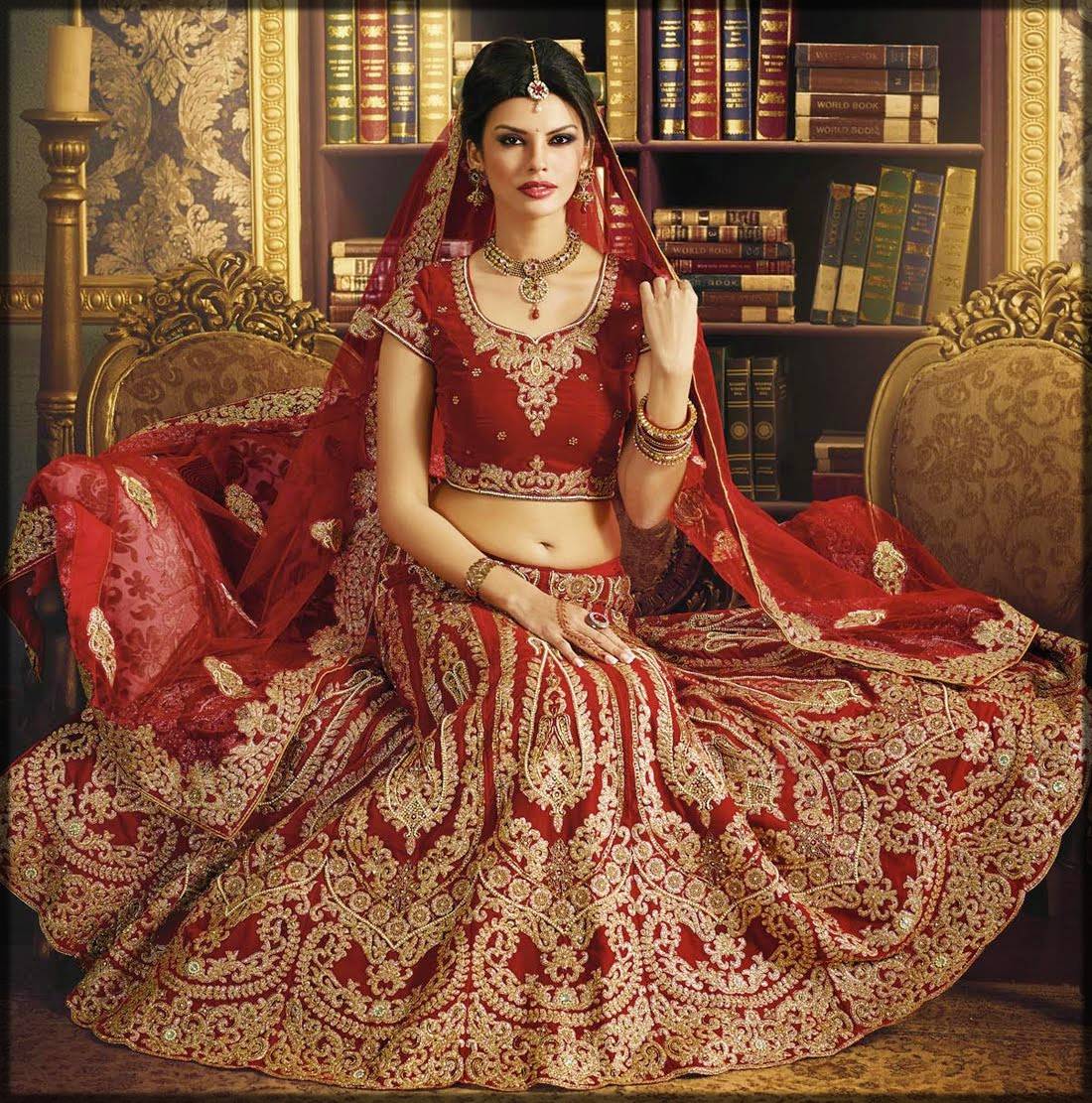 Fishtail Design for Brides
A fishtail is an innovative and slaying design that flares out from the knee. Nowadays, girls love to wear fishtail on their special days. However, Indian lehenga choli designs also include fancy fishtail styles to satisfy girls by fulfilling their demands. These Indian style fishtail dresses have incredible embellishment of stonework and embroidery that makes them worthy of wearing.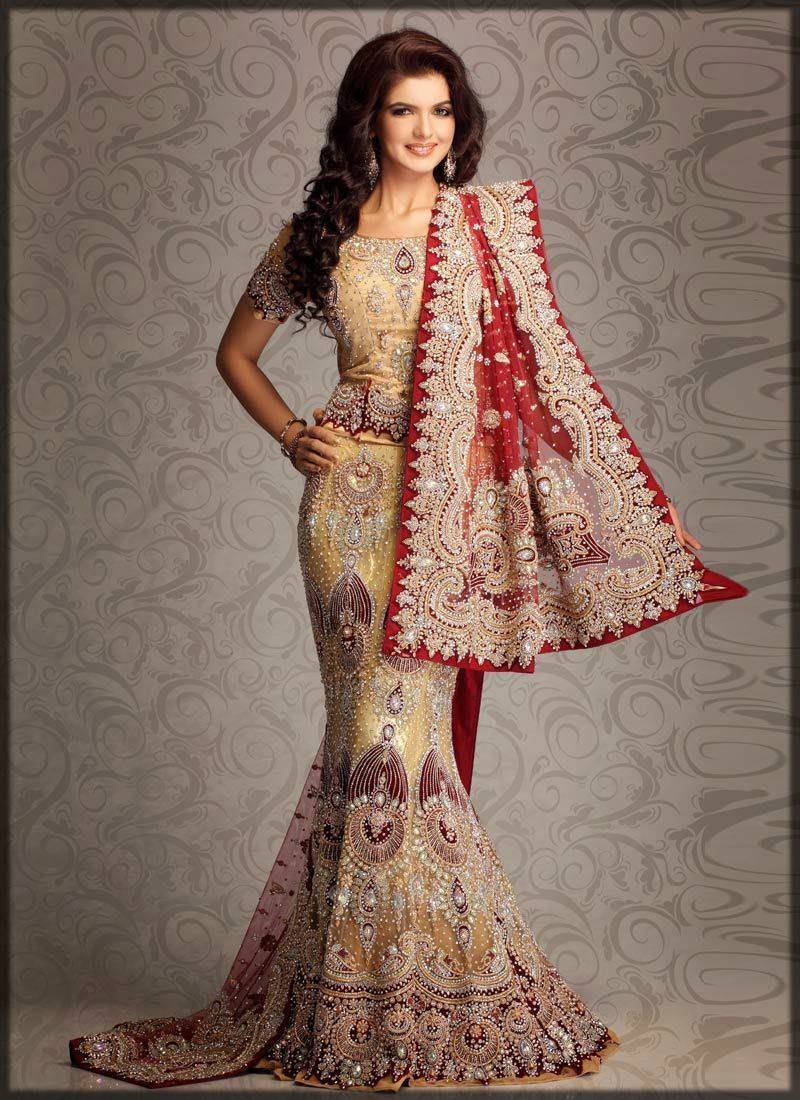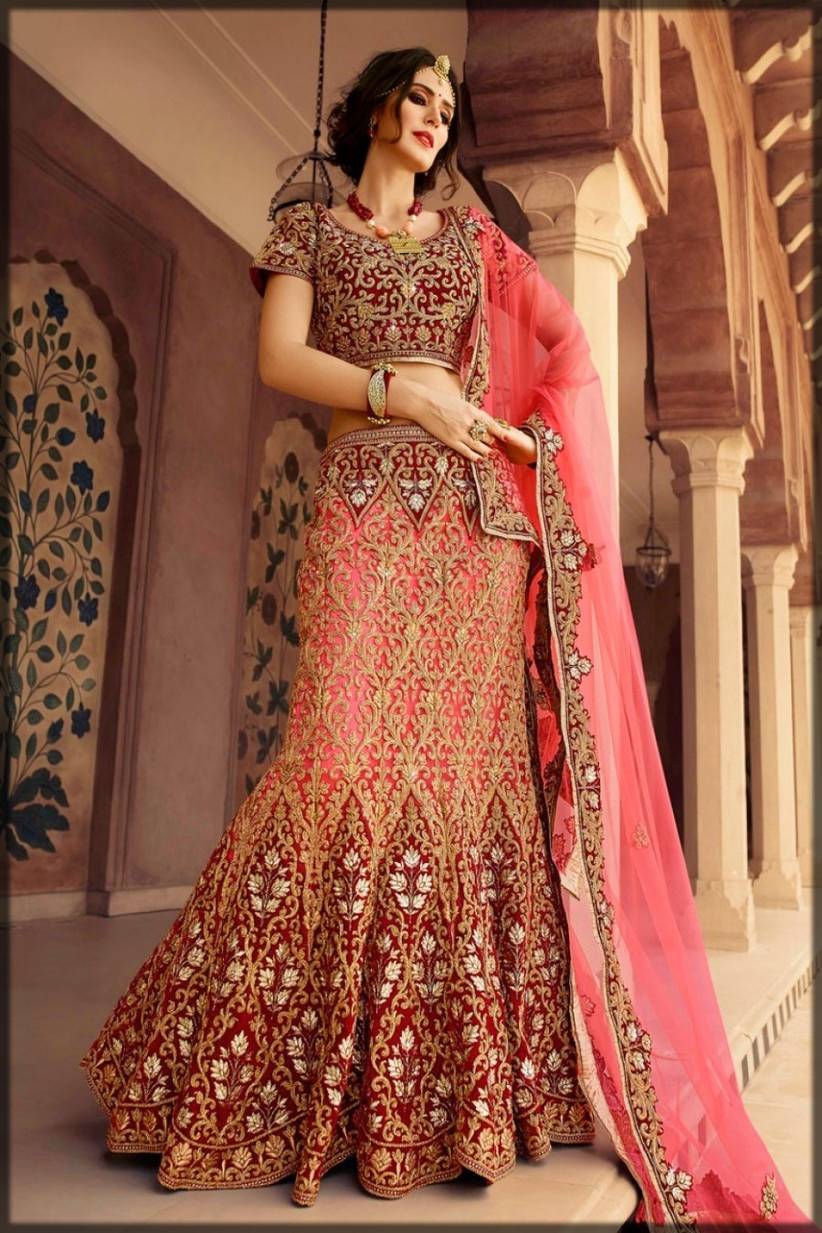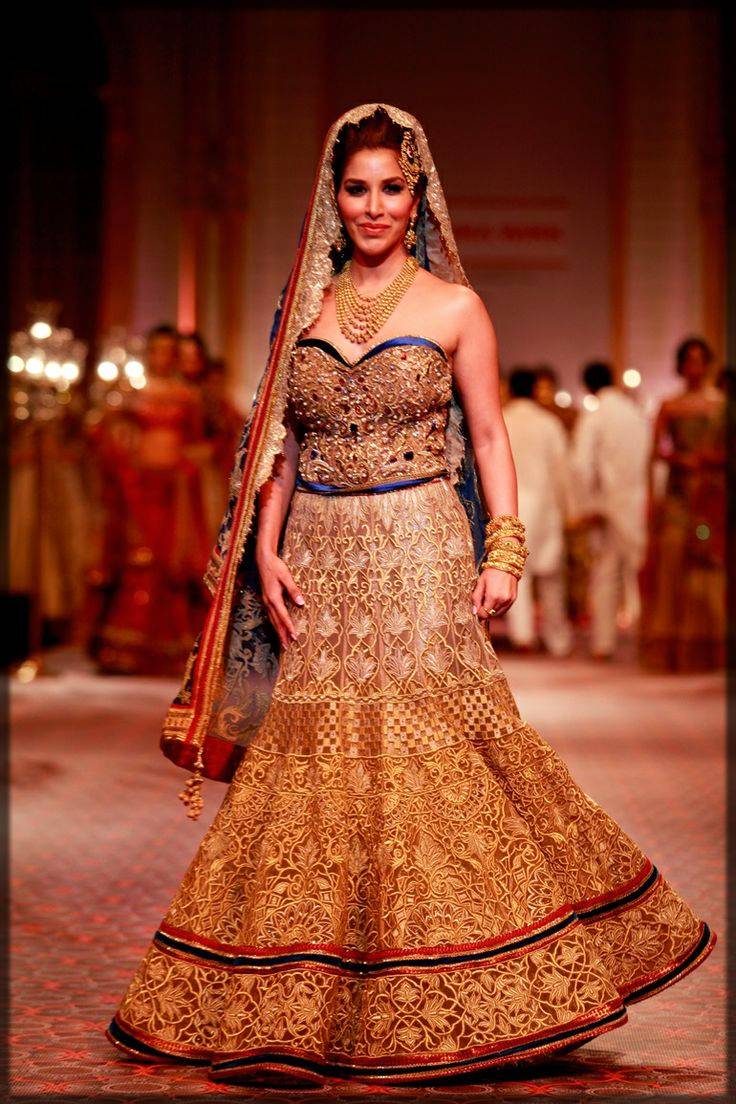 Fancy Zari W

ork Lehenga Choli
Zari work is embroidery with metal-coated zari wire, and it has excellent finishing. However, zari work is famous because of its delicate patterns and designs. Indian designers focus a lot on zari work to make the dress attractive and fancy. Therefore, these Indian lehenga cholis also have zari work that makes it more decorative and attractive.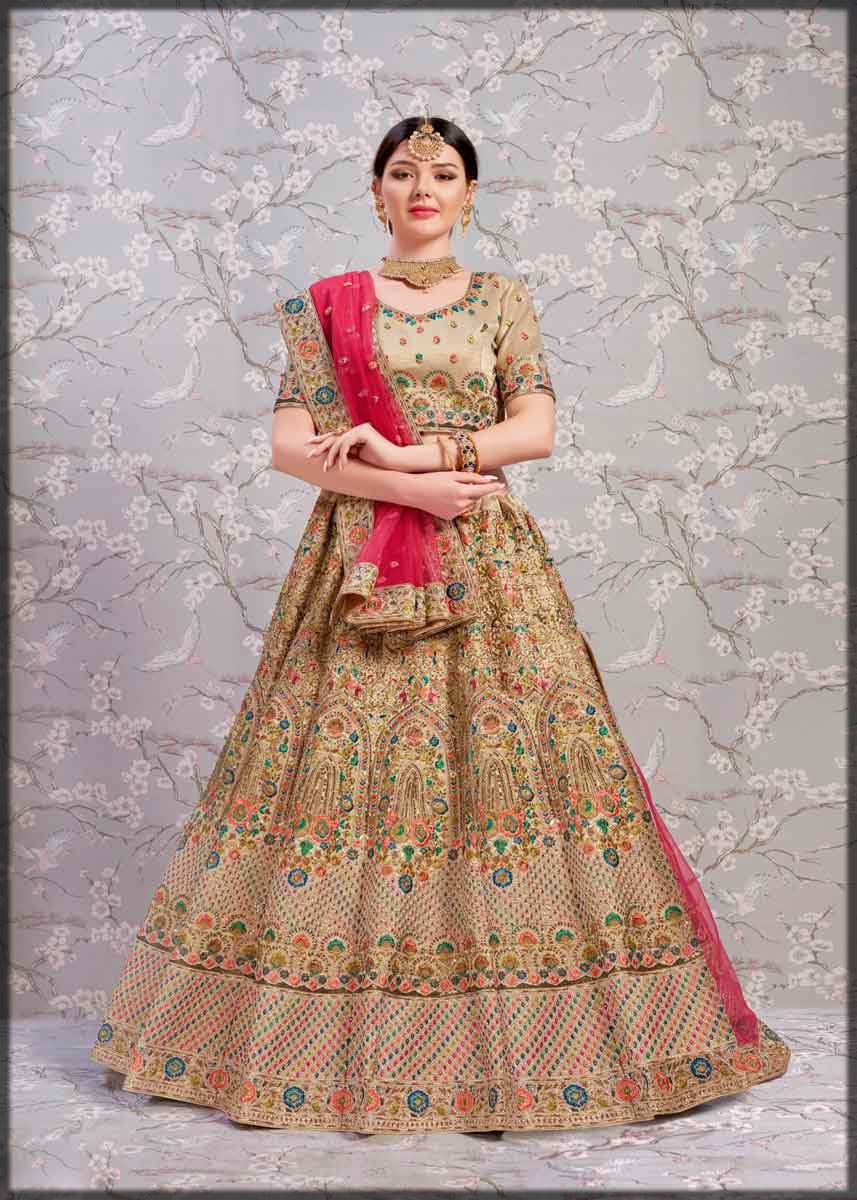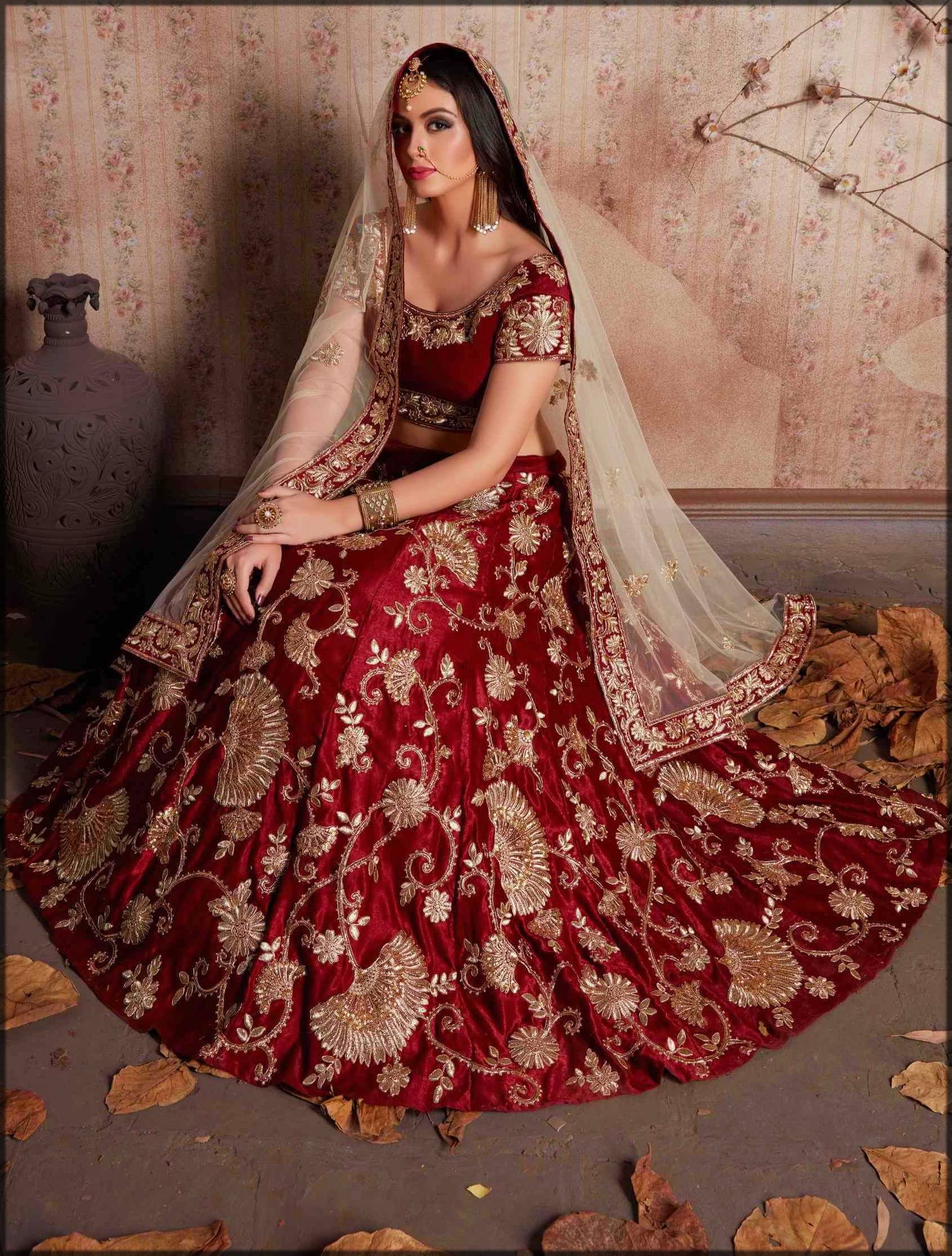 Indian Velvet Fabric Costumes

Velvet is a woven and tufted fabric that is distinctively soft and smooth. This fabric is ubiquitous in the lehenga choli style because it looks so glamorous with a massive flare. However, the velvet dresses enhance the grace of a girl who wears it.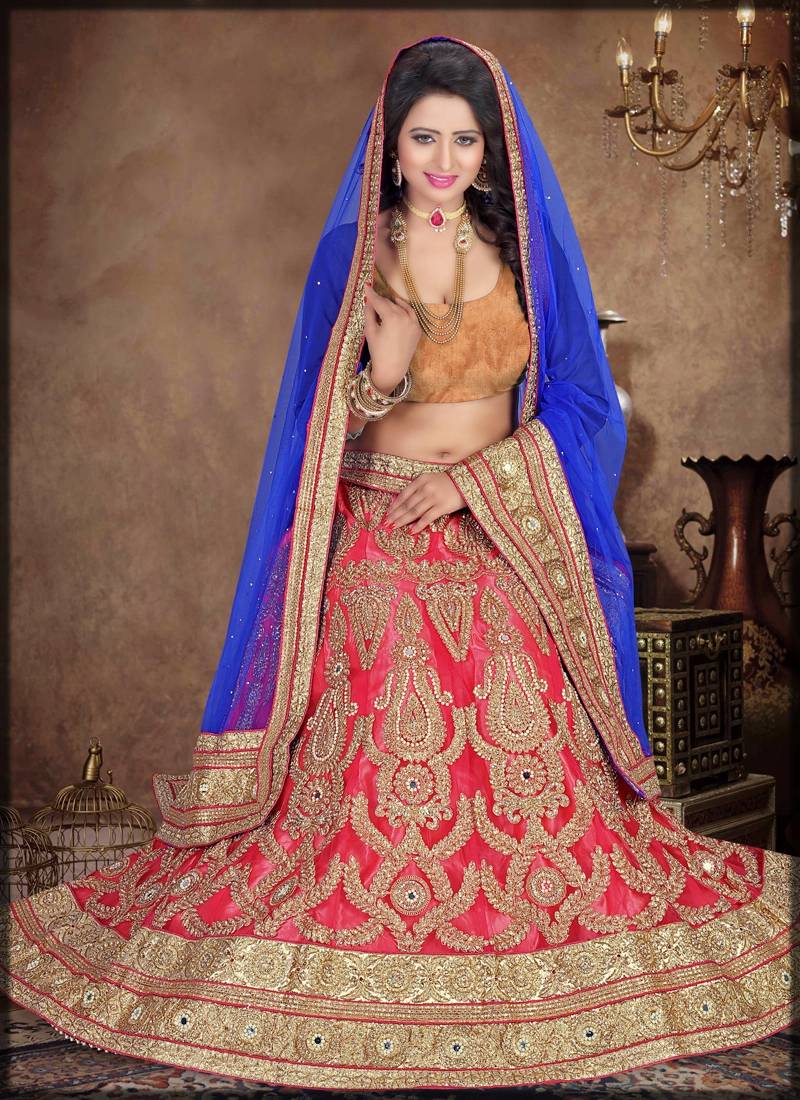 In the same way, this maroon velvet lehenga has an extraordinary grace with a short choli having amazing allurement. The dense embroidery pattern from the bottom and plain velvet from the top of lehenga make it perfect and stylish. However, to complete the endmost look, one should make the latest bridal hairstyle along with the trending bridal jewelry.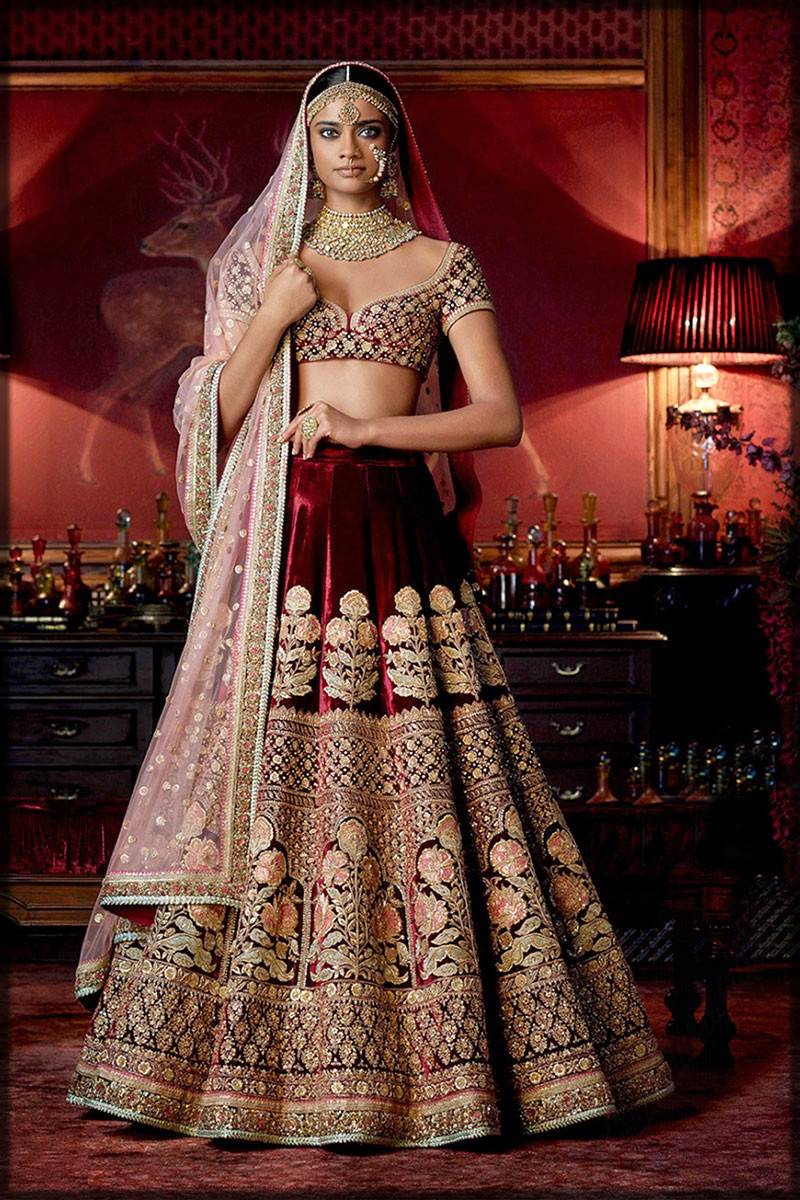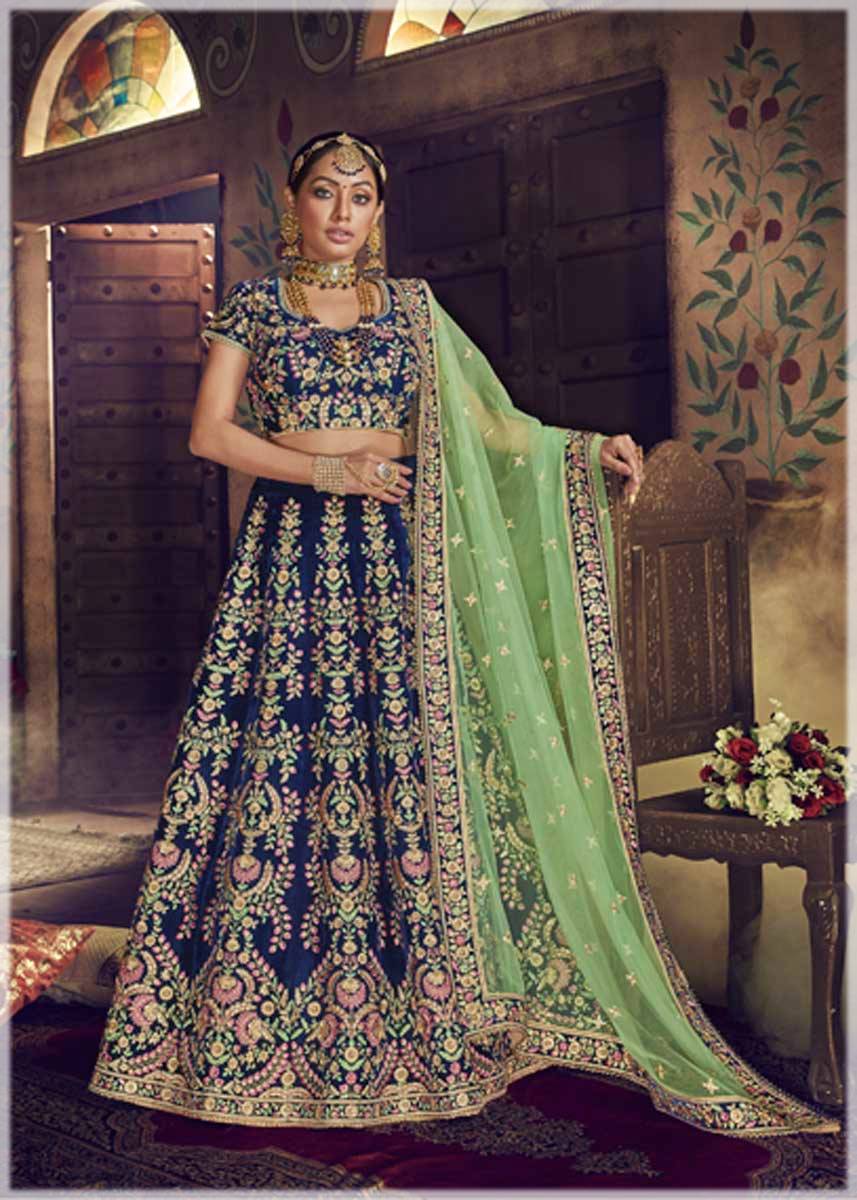 Indian brides are famous for their heavy Indian bridal makeup and dresses. Therefore, these Indian bridal dresses are made of velvet fabric with heavy embroidery and incredible patterns. Wearing this short choli with flared lehenga and net dupatta will be the most desirable dress of a girl who likes fancy dresses.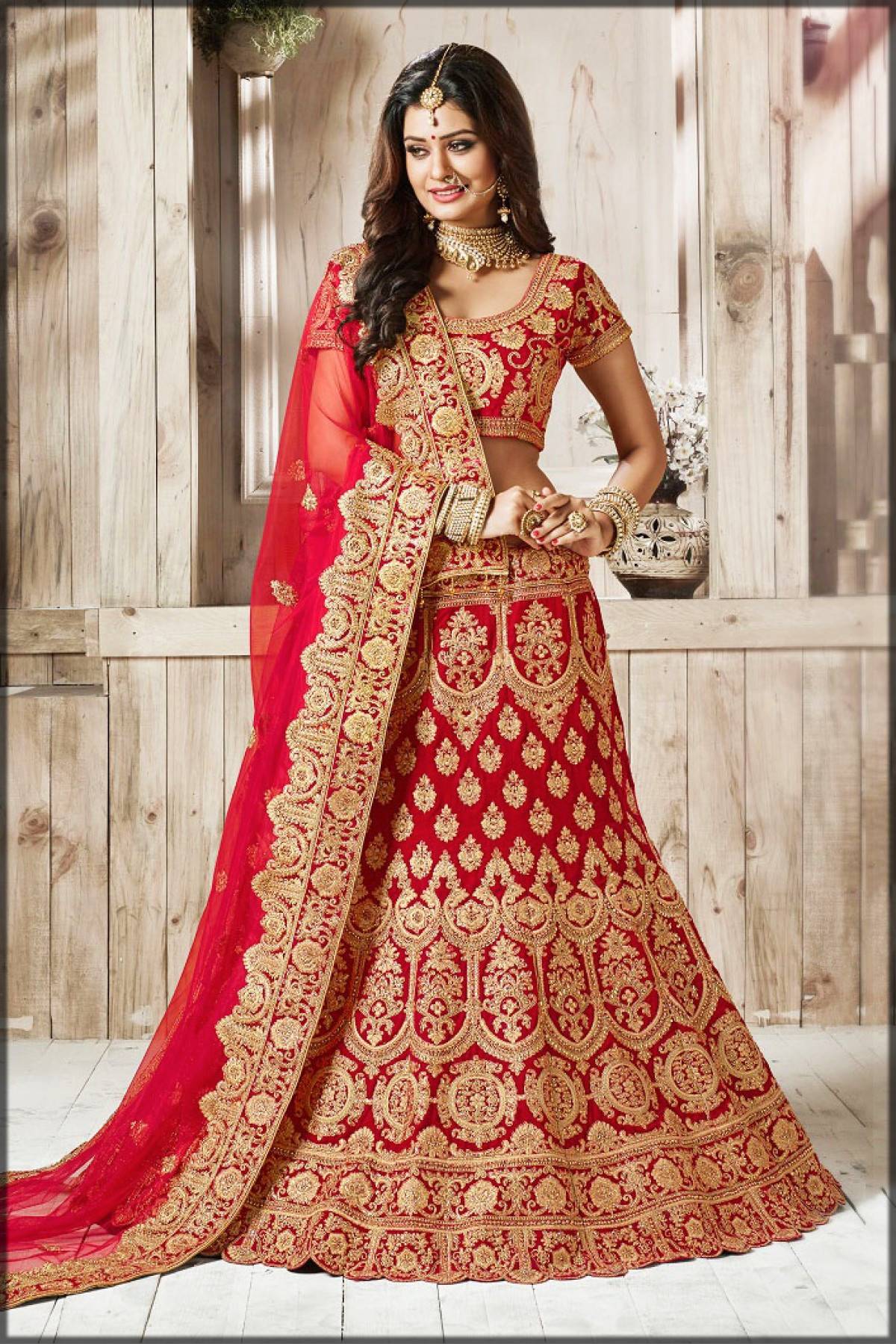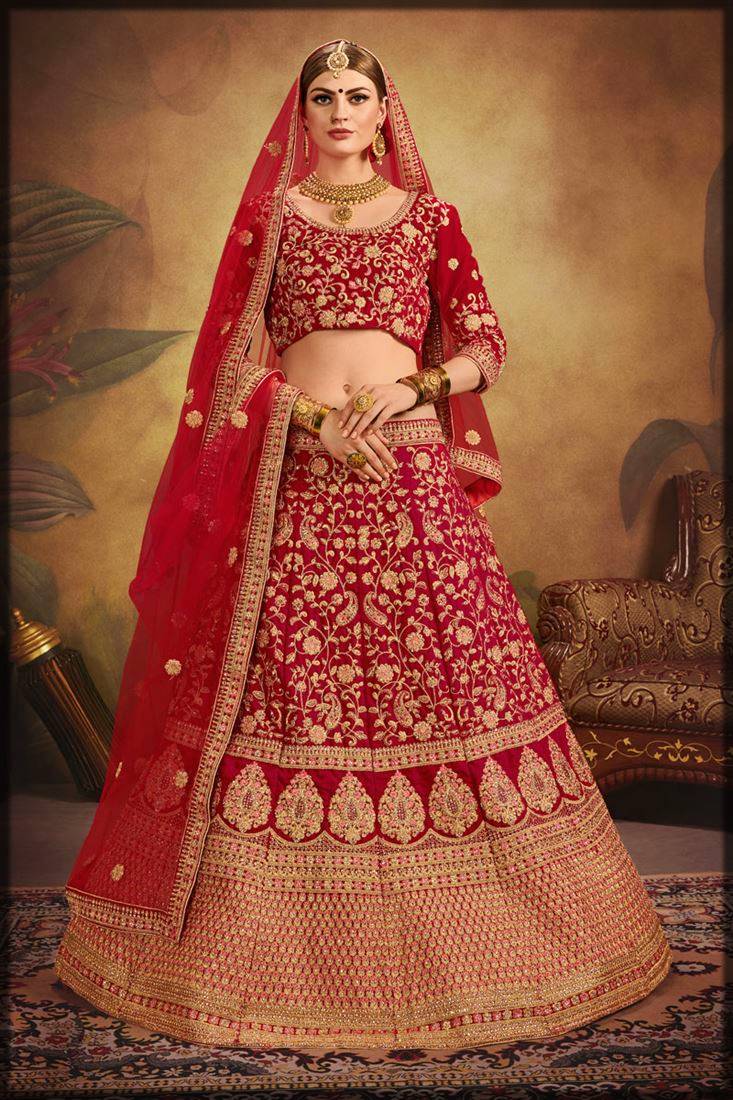 Butterfly Style Dress in Net Fabric

Indian designers always come up with unique designs. However, a bride can wear this butterfly style lehenga on her special day to look cute and innocent. This special lehenga has an extra layer of the net at the bottom of the lehenga. Moreover, the extraordinary stonework all over the costume makes it more vulnerable.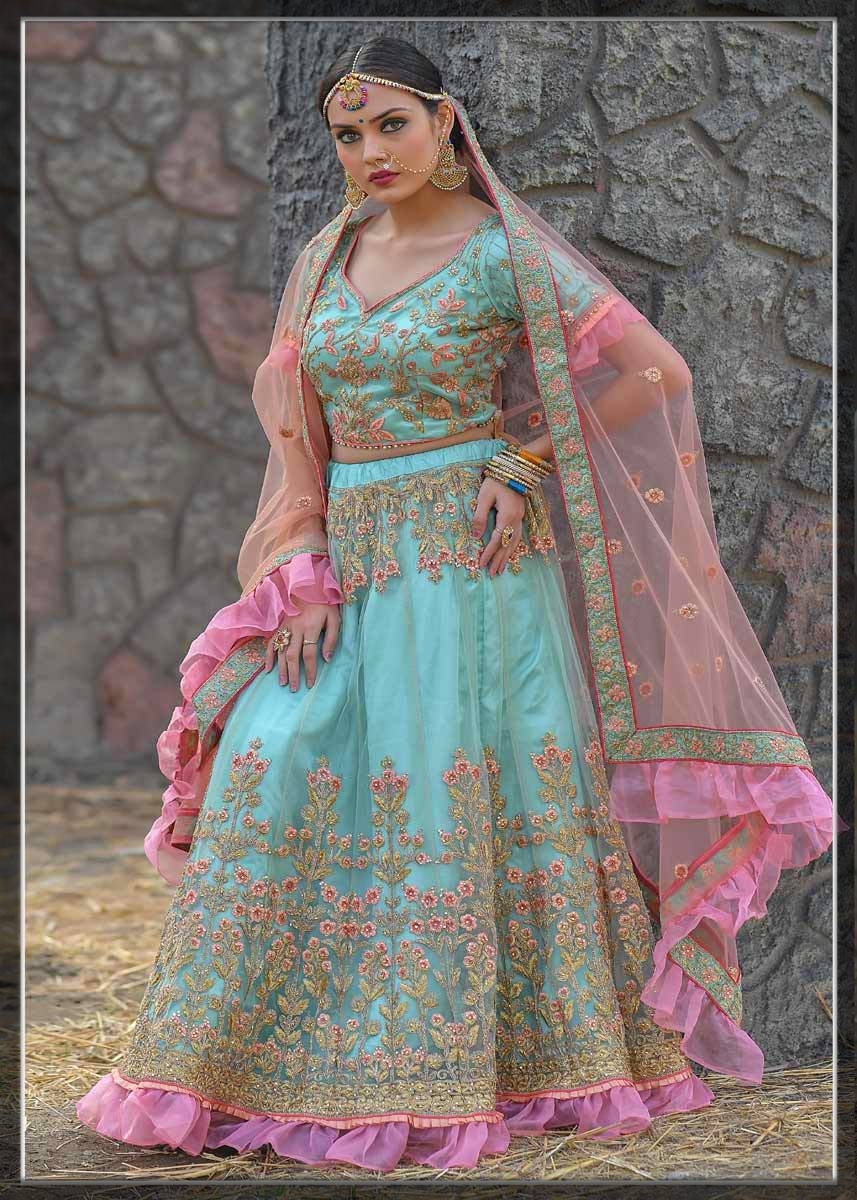 Similarly, there is some exclusive collection of long lehenga cholis for brides. These dresses are special and precious because of their unique and delicate embroidery designs. Moreover, the color also inspires the girls to wear it on their special day.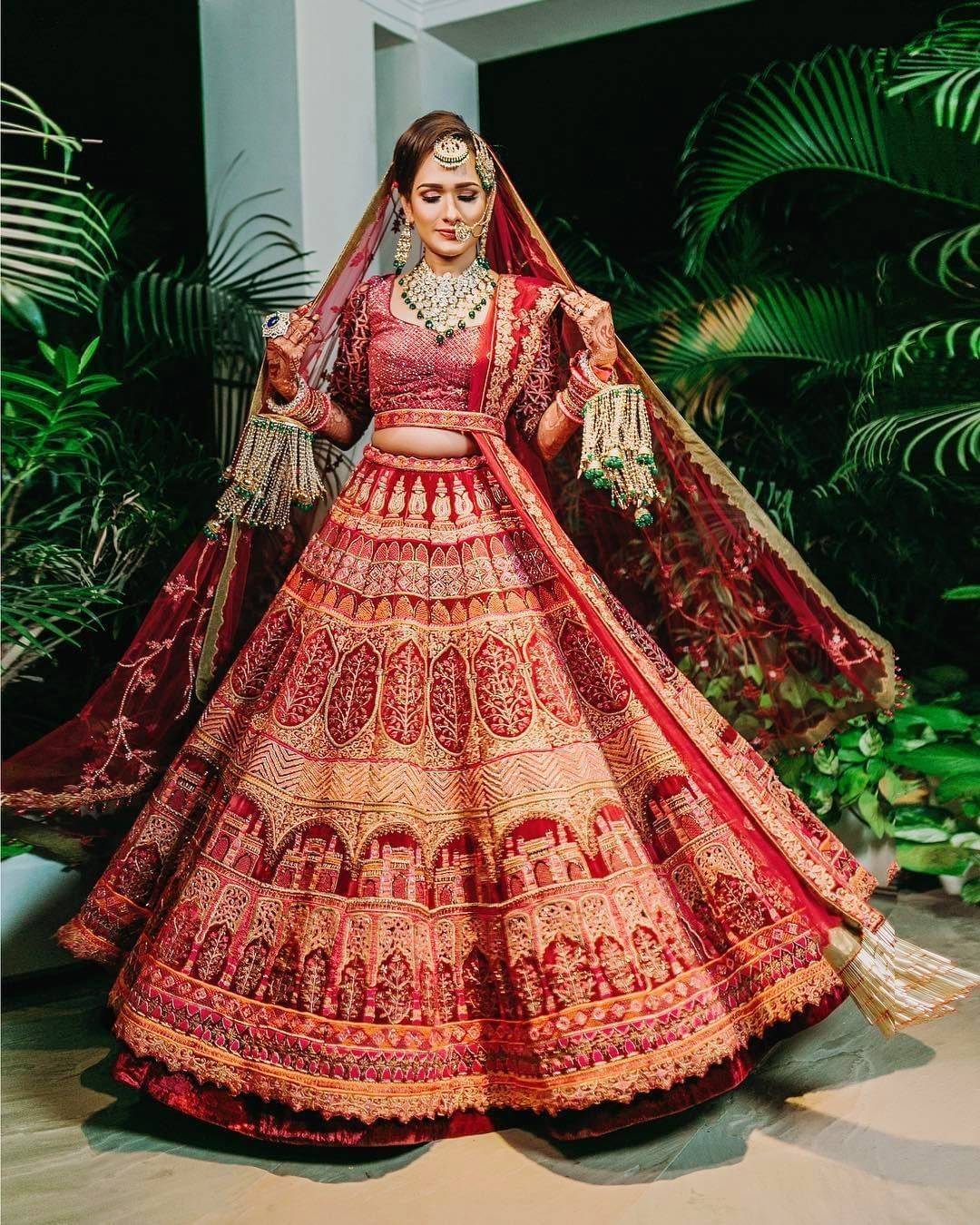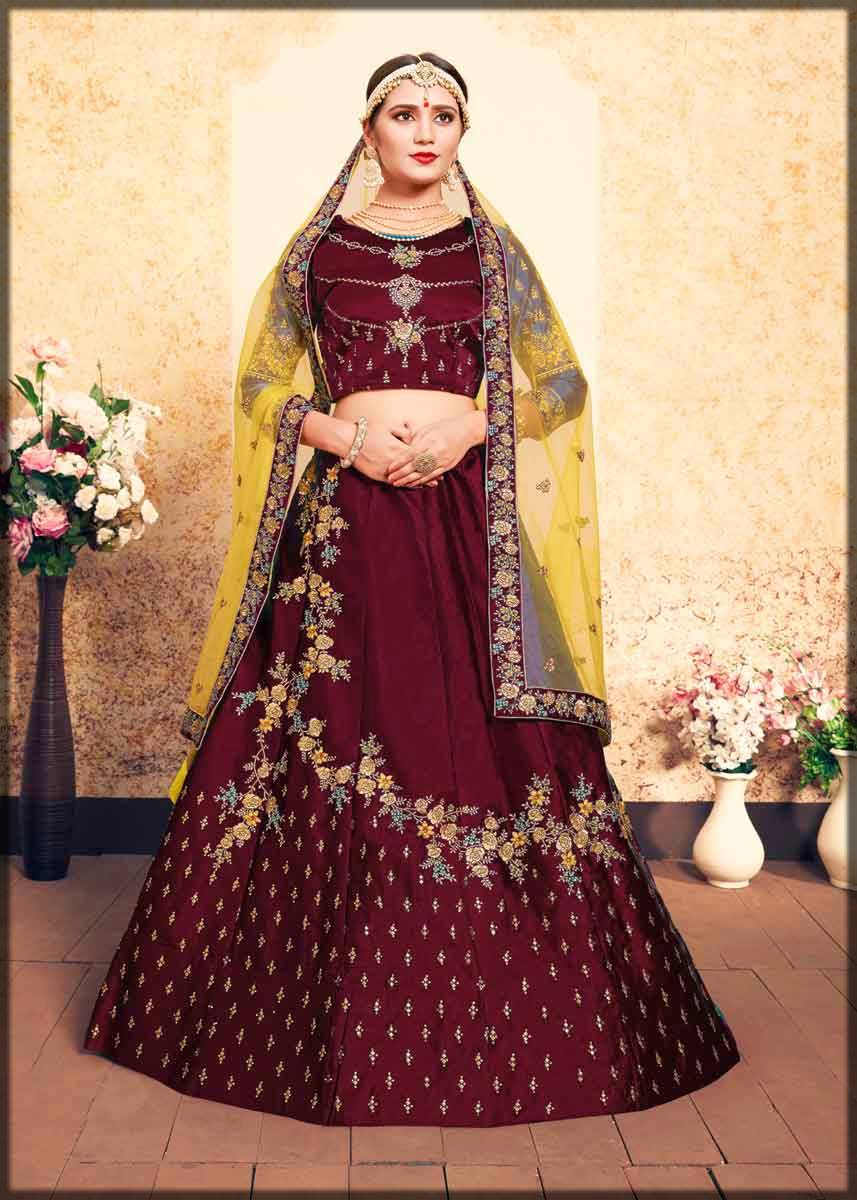 Indian Exclusive Lehenga Dresses for Wedding Guests

Usually, lehengas are the costumes that girls consider to wear on their wedding days, but you can also carry them casually. Indian girls love to wear them on parties or other semi-formal events. Therefore, here is some stylish collection of lehengas that girls could prefer to wear as wedding guest dresses.
Cape Style Garment with Lehengas
Cape style dress is the combination of the cape-style garment over the dress. India, however, makes stylish cape-style costumes that many girls love to wear. This grey silk cape-choli over a long-skirt looks gorgeous, and it adds style to the personality of a girl if she makes appropriate trendy hairstyles.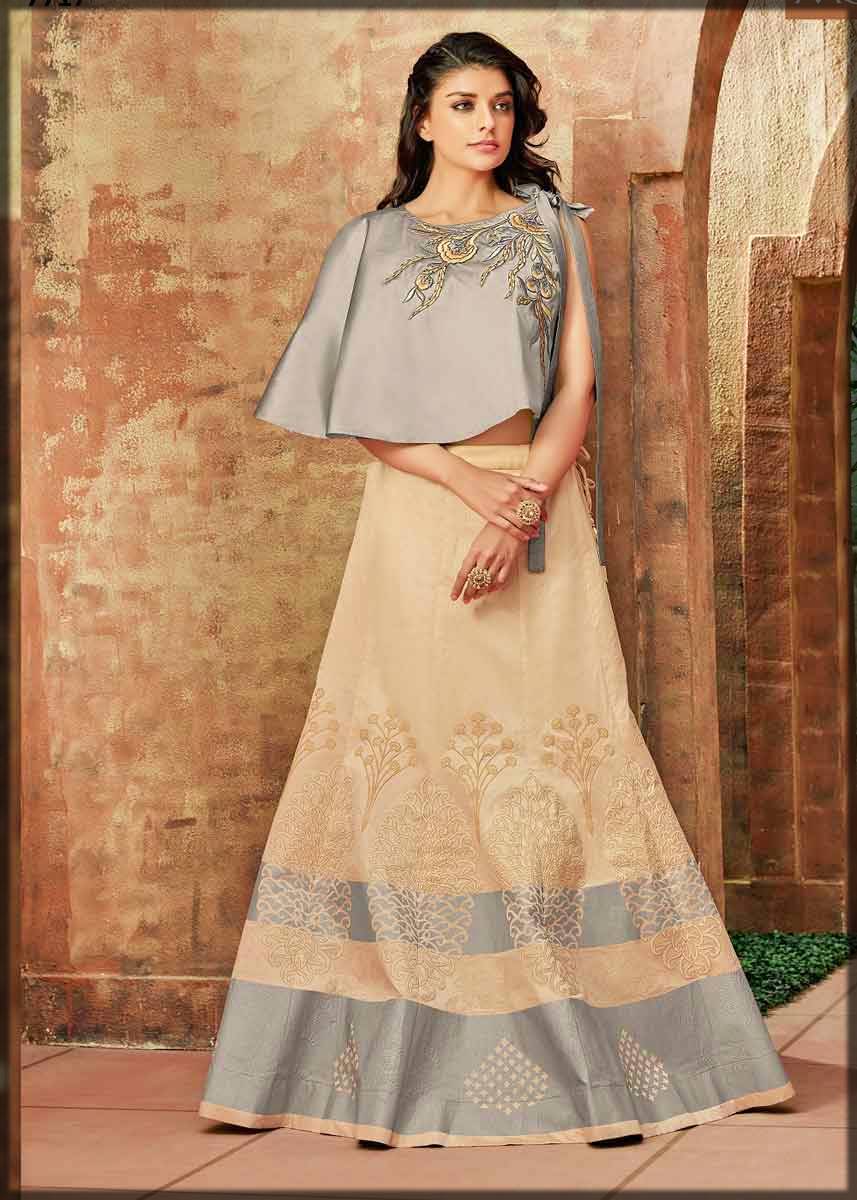 Stylish Frill Sleeved Dress
Nowadays, wearing a dress with innovative sleeve allurement is at the top of the trend. Therefore, these frill style sleeves are very demanding. Moreover, the frill can be on one sleeve or both. In both cases, it looks graceful and stylish.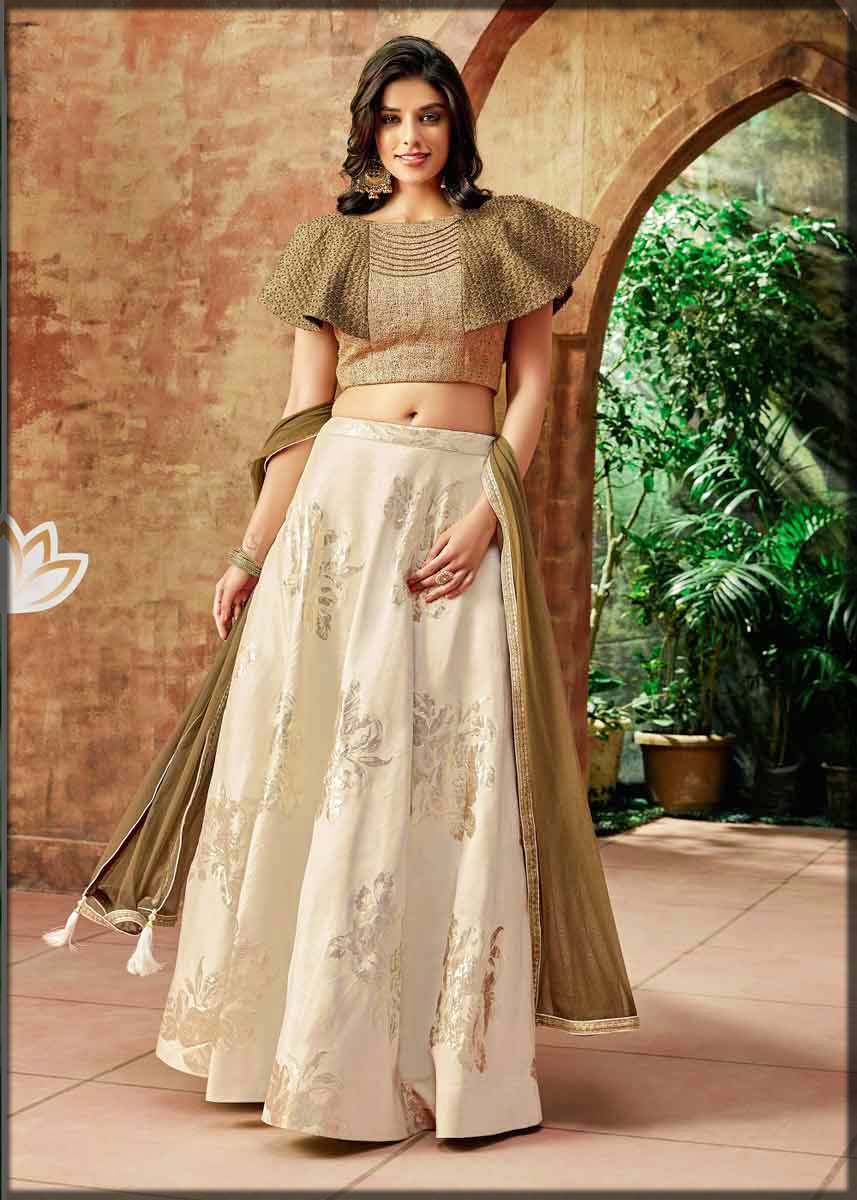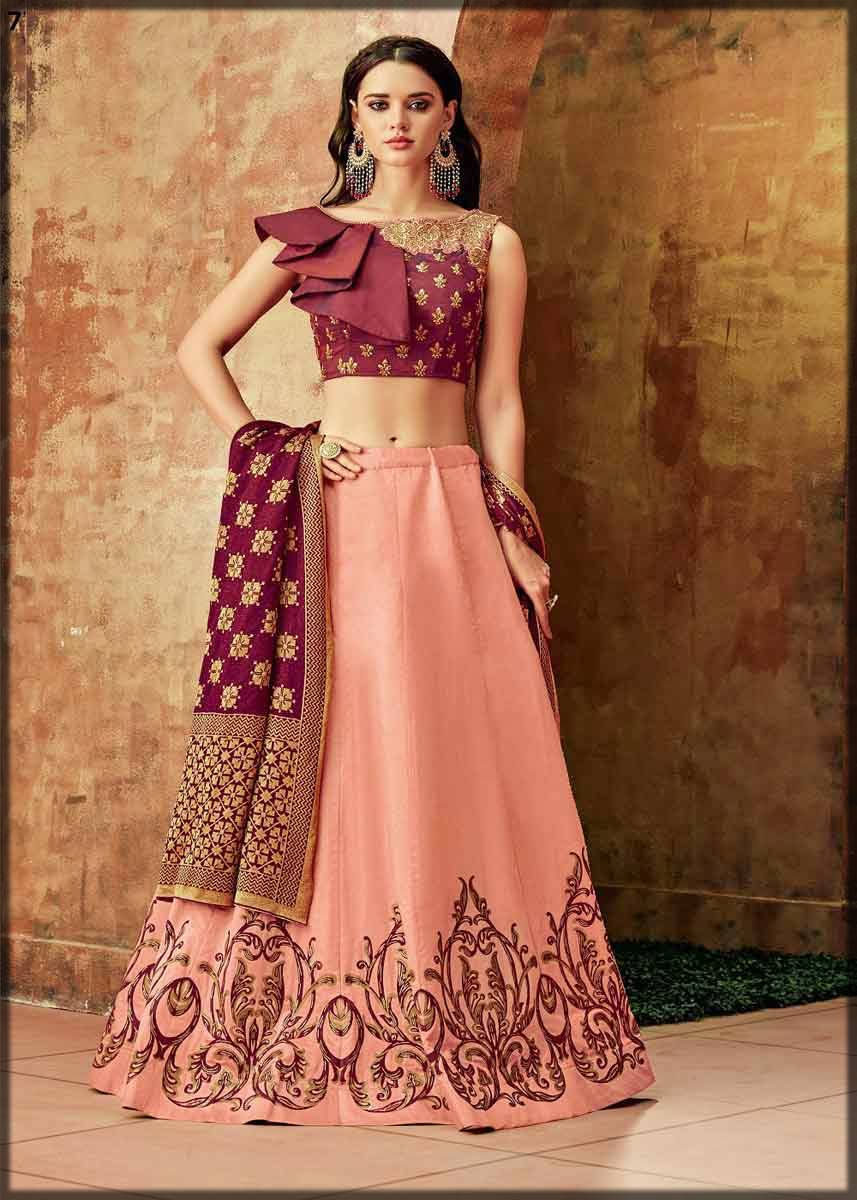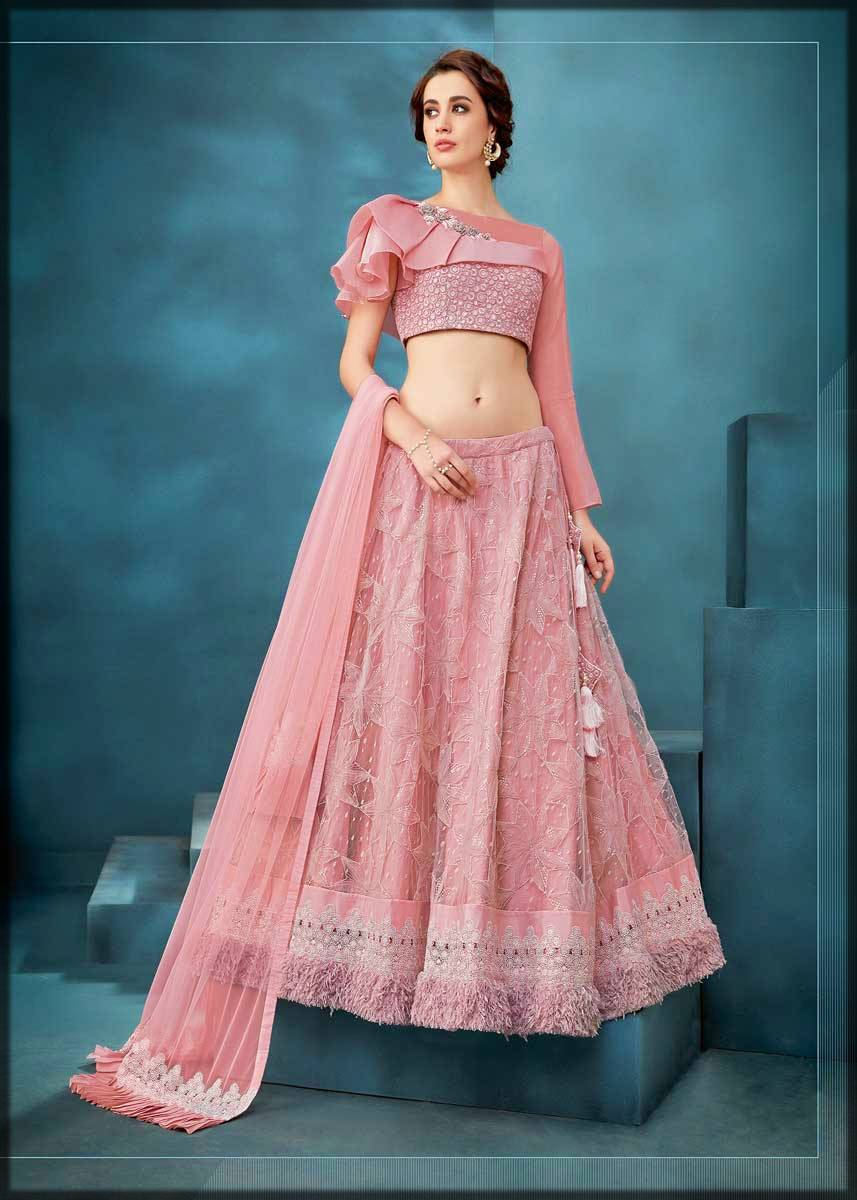 This smart design of choli will look fashionable because of its cross-neck design. However, when a girl wears it over a long-skirt and makes a particular long hairstyle, it will complete the ultimate look. Moreover, its fabulous light-dark contrast makes it even more precious and worthy.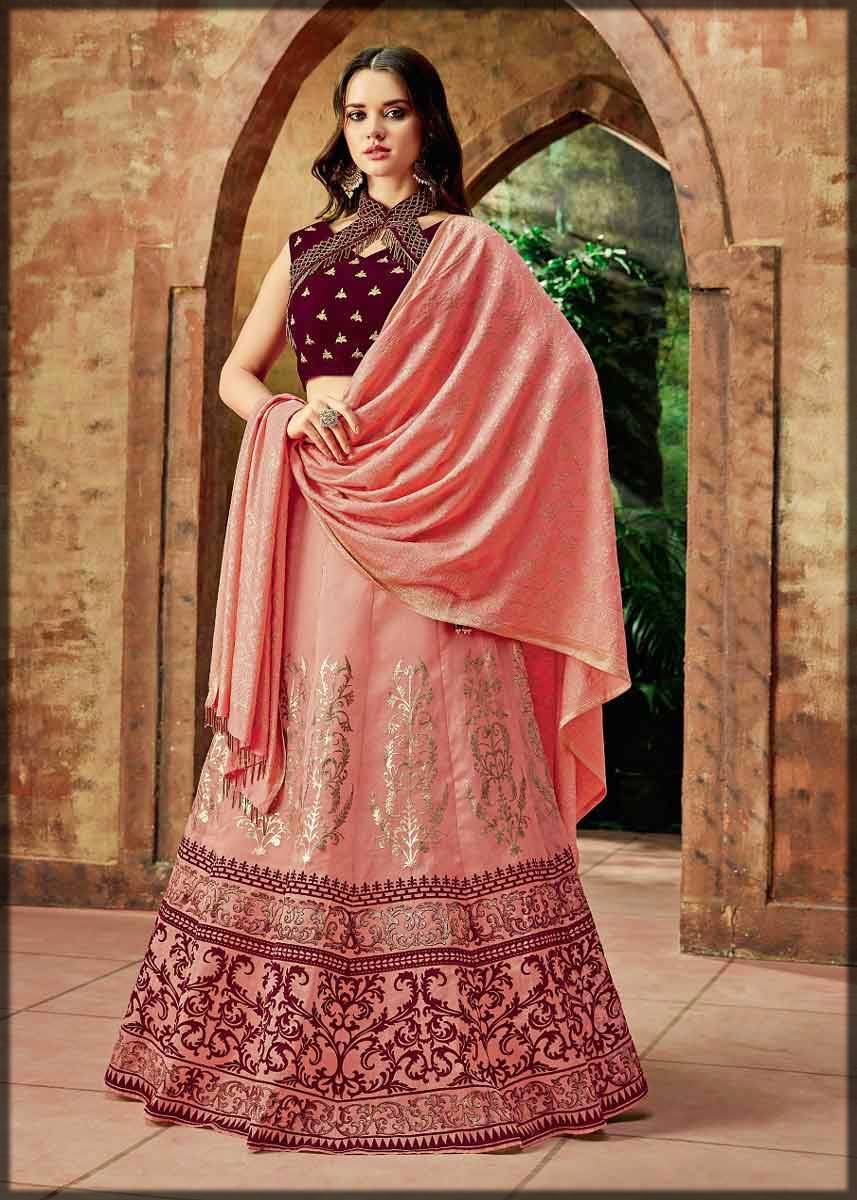 Indian Traditional Dress Designs
No matter how far the generation follows the trends, wearing traditional costumes always remains at the top. Therefore, these banarasi lehengas with a long flare and traditional print will be the best for girls to wear on different events.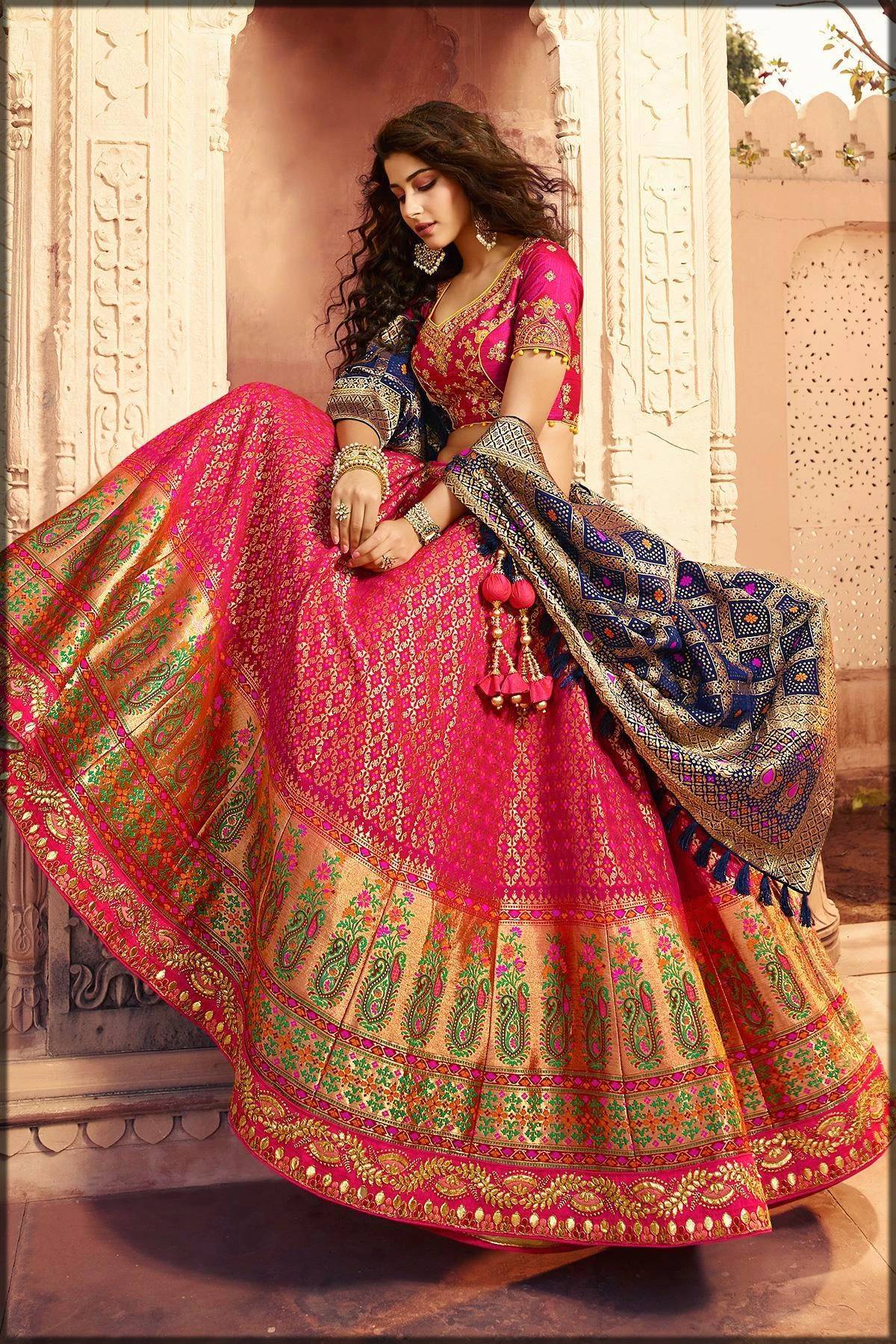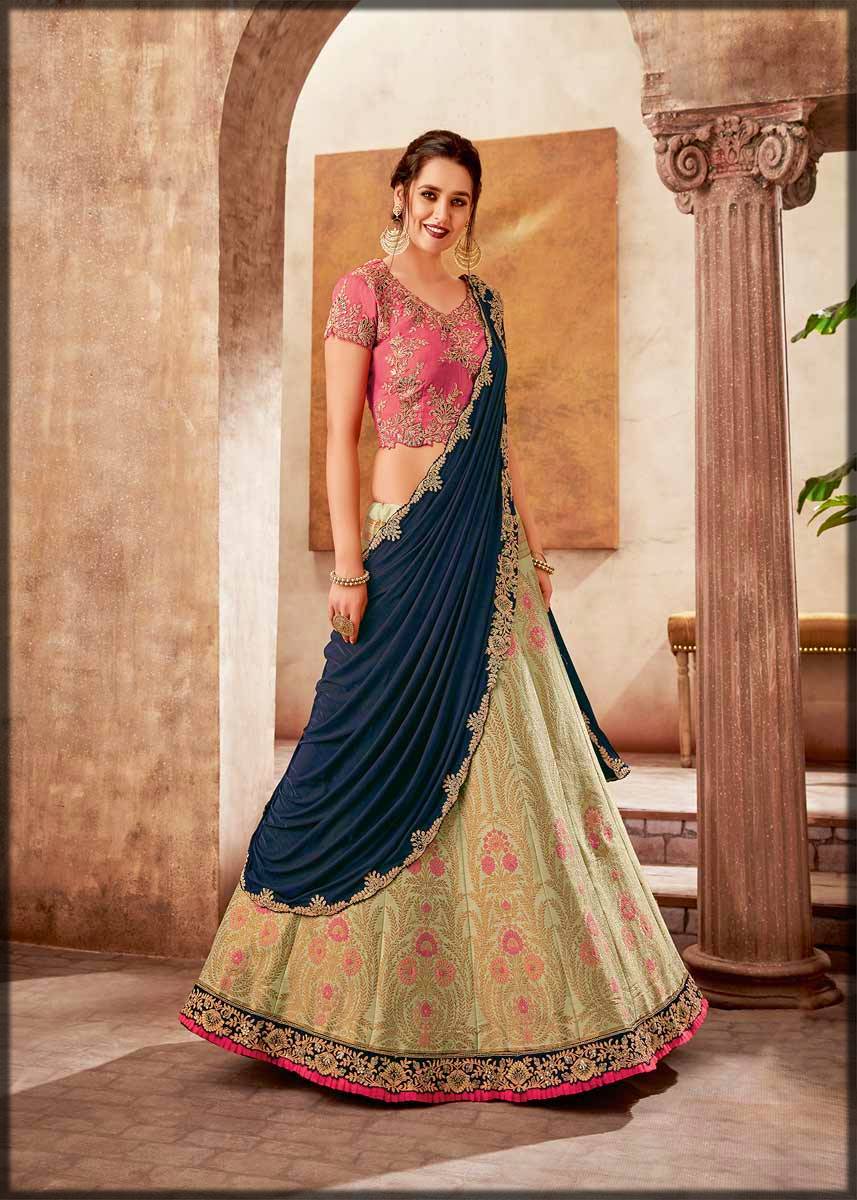 Indeed, India is famous for its exclusive lehenga choli designs. However, this country is also very famous because of its traditional fabrics and patterns of embroideries. Therefore, girls from all over the world prefer to purchase their fancy costumes from this country to look exclusively conventional and stylish.