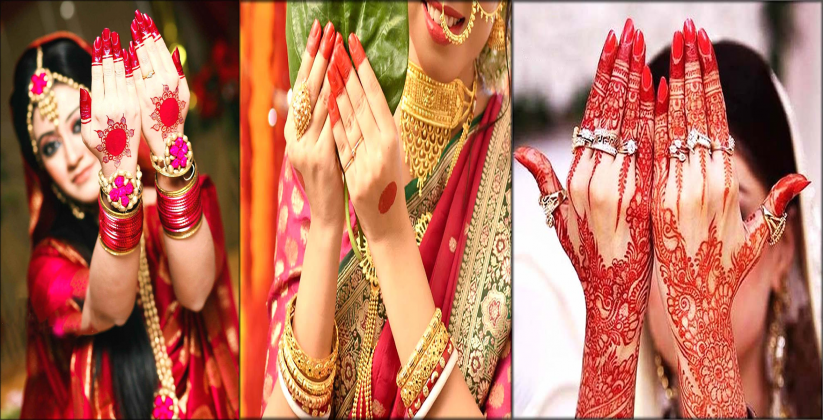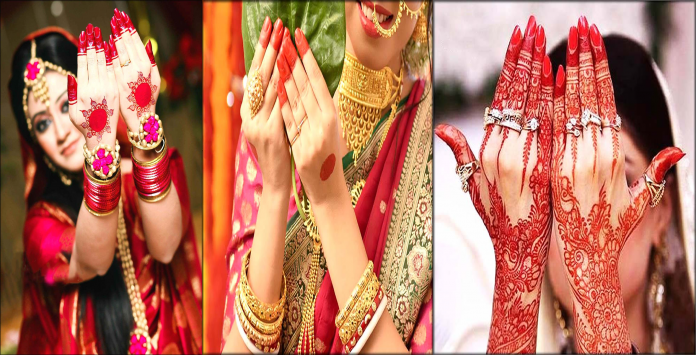 There are different artists and craftsmen of mehndi in the world, but Bangladeshi painters and artists are very famous all over the world. Bangladeshi Mehndi Designs, creativity, culture, artistry, and literature is well-known globally. Moreover, they are famous due to innovation, aesthetics, and paintings.
In Asian countries, women love to decorate their hands, arms, and feet with Hina. Brides and bridesmaid like the application of Mehndi on Weddings. Kids, girls, and women decorate their bodies with Hina on special occasions, religious festivals, weddings, and parties. The beautiful patterns on your hands bring a smile and glow on your face.
Henna is not much popular in Bangladesh, But women decorate there hands and feet with Alta. Due to the influence of India, Mehndi art also becomes a trend in Bangali communities. Hina art is the sign of any festival or wedding. Bangladeshi Mehndi Designs are well known all over the Asian.

Pride of Bangladeshi Mehndi Designs Alta



Alta also pronounces as Awlata that is applied by the woman of sub-continental, especially in Bangladesh. They believe that Durga (Goddess) adorn hands with her blood. The Alta is a red color that is applied by cotton on feet and hands. Bangali believes that Alta is the Holy blood of Durga. Bengali women love to decorate there hands and feet with Alta.
Firstly, it is produced from betel leaves and now replaced with synthetic dyes. The red color resembles blood that is the sign of prosperity and fertility. Different patterns of designing are intricate with Alta, but it is easy to apply.
There are many traditional Hina patterns in the world, but other cultures inspire many Henna designs. Girls can practice regular Bangali Alta at there feet and hands. An artist always tries to invent new Henna designs. You can help your friends to get trendy and unique Bengali Hina designs for weddings and other occasions. We have some inspiring Bangladeshi Mehndi Designs for you.
Authentic Application Of Alta In Native Bangladeshi Style

Indian and Bangali weddings are incomplete without the implementation of Alta. It is easy to apply on hands and feet but challenging to design intricate patterns. For complicated patterns, you can apply Alta with a brush or cotton swab. Alta does not have a color for a longer time and known as the natural process to decorate the skin. The better thing about Alta it dries up very quickly.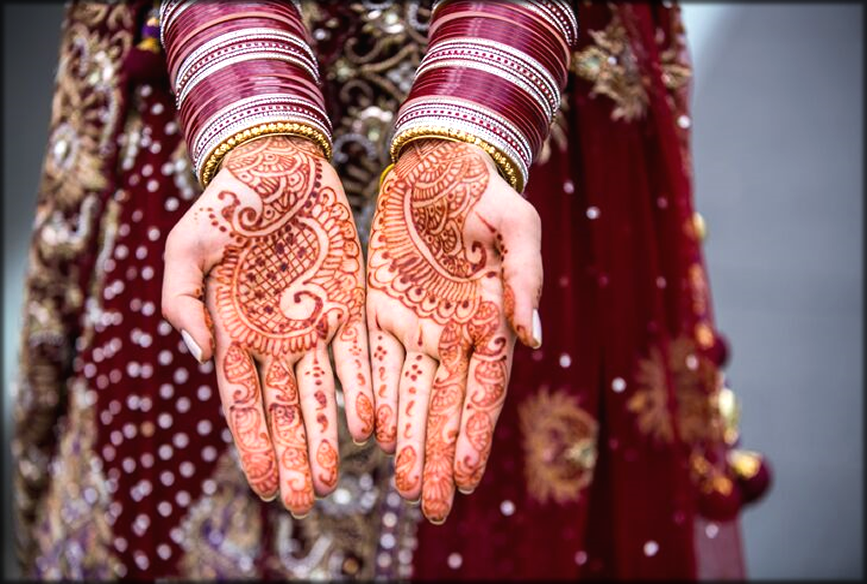 Traditional (Alta) Bangladeshi Mehndi Designs For Hands
The original and traditional Bangali mehndi design is Alta, and it is elaborated and simple pattern. The simple circle is applied in the center of palm and fingers, are rolled in dark red color. It is an eye-catching and straightforward example. These designs are easy to use, but over time artists modified the art according to trend. We are sure everyone loves to apply Hina at hand, so take a glimpse at this comfortable and attractive style and enjoy your functions and festivals.
Intricate Alta Designs With Fine Detailing

In recent times, intricate designs got popularity. Moreover, famous and highlight in the fashion market. Also, Intricate designs are the experiments by the artist in the thicker form. Artist makes some changings in the formula of Alta for making it thicker. Now you can apply it as other Hina designs. You can see, Hina patterns are drawn from hands to arm completely, such designs are implemented with another mehndi cone.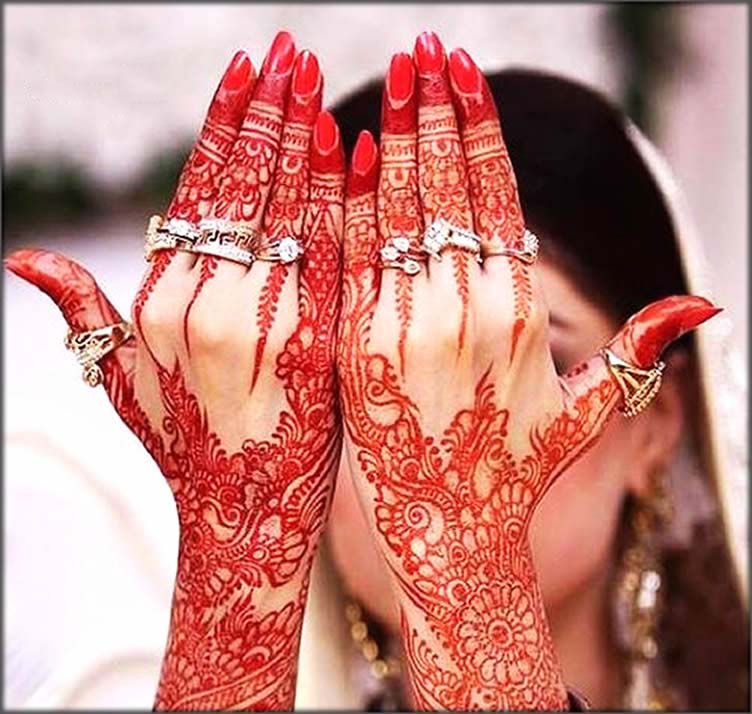 Bangali Traditional Alta for Feet
Alta is easy to remove, and if you don't want to continue applying red color on your hands and feet, you can remove it quickly. A few years ago, women used Alta on the edges of the feet and a red circle on the center of feet. It gives you a traditional Bangali look. Now the artist introduced different patterns such as floral, bails, vain, mango leaves, and many more, which adds up in the design. Married women adorn these designs at Durga pooja and their other cultural events.

Paisley Bangali Traditional Alta
Paisley is the most common design that you can make with elaborated or intricated patterns. These designs cover your fingers adequately without making the design much heavy. With the less intricate and paisley design, it becomes very suitable for Sangeet and reception. These paisley patterns very much resemble Arabic Mehndi designs due to design formation.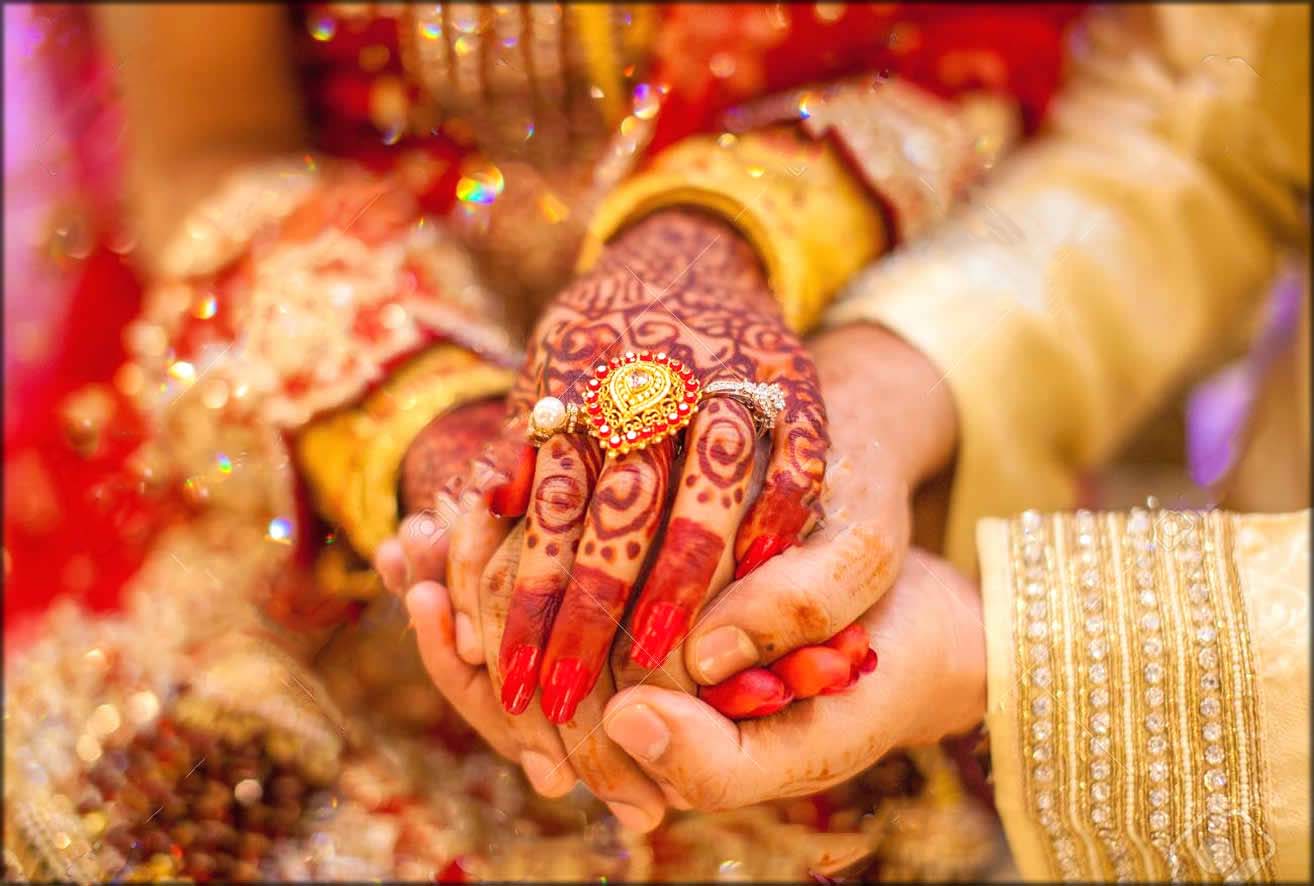 You can see a full hand blossoming design with little paisley flowers. The hand is covered with semi-circles and precious stone forms entirely. Ornamental design on the wrist looks like a blooming flower with leaves on both sides. This design is suitable for wedding mehndi designs and everyone attending the event.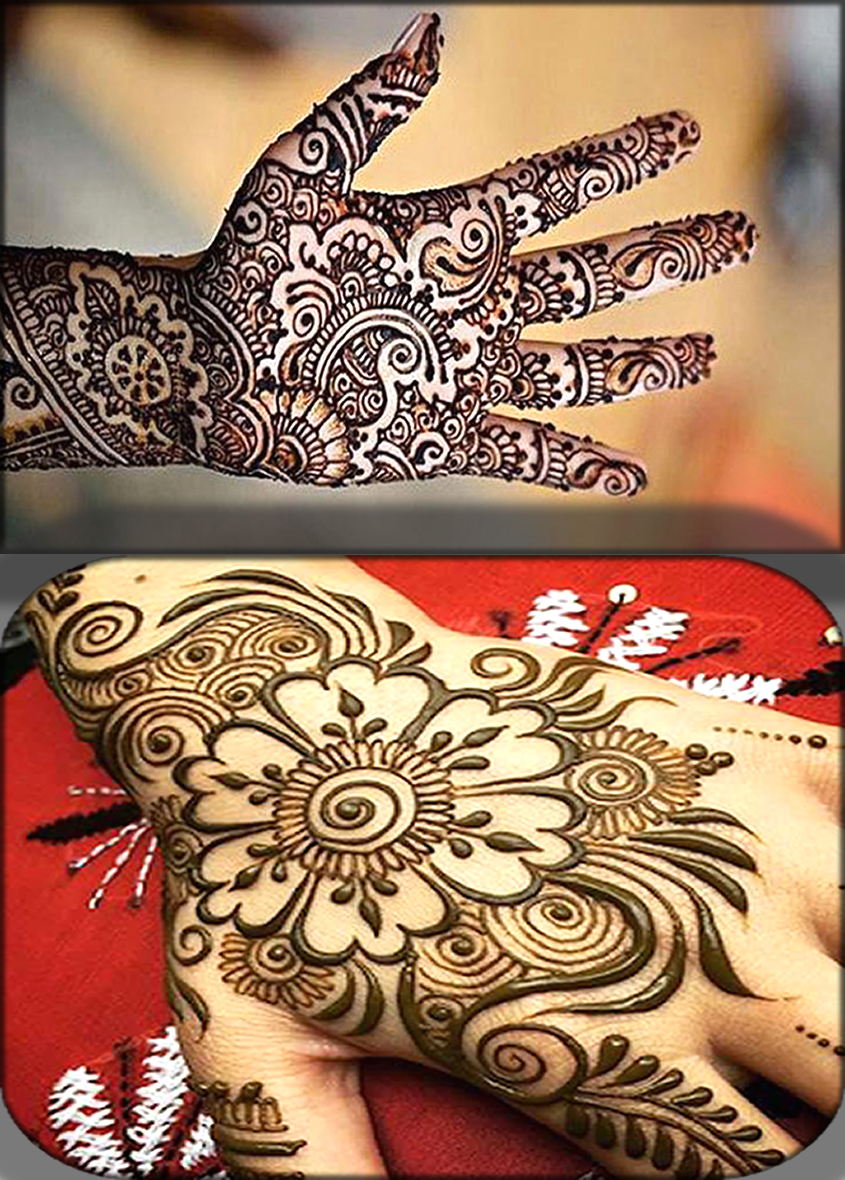 Peacock is a bird that is a sign of beauty and bloom. This pattern is modified in the center of palm and feathers are spread all over the hands and arm. The feathers highlight the designs in the best and attractive way. In other words, it enhances the beauty of the hand and arm by many folds. Peacock feathers can apply on both sides of the hand and arm with small additional dots and circles for the presentation of the Bangali traditional mehndi designs.
That is the reason this art looks unique and elegant. Implementation of this art is not accessible, although, professionals can do it correctly and with finesse. Peacock shapes, motifs, and spiral are essential in bridal mehndi designs. Peacock mehndi design has become very popular in Asia nowadays.
Twin Bangladeshi Mehndi Designs, are also known as mirror designs. Women and girls feel pleasurable to adorn mirror mehndi designs on hands in Bangladesh. The half image of pattern applies on a palm and, the other half applies on the other hand palm. When you join your both palms together, it gives a complete, massive and beautiful designs.
Due to the new and charming Hina art, the demand for Henna has increased among the woman, Kids and, girls. Also, the fabulous and stylish designs give a lovely look at the woman's hands and feet. The woman can adorn stunning mehndi designs on any occasion and festival. Moreover, for the neck, back and, legs, Hina tattoos are much in demand. You can cover your hands and feet with mirror mehndi design at any event.
Popular Tikki Mehndi Designs
Girls prefer stylish and unique Hina designs. So, circle art is the best choice for them. It gives them a stunning, pretty, unique yet traditional look. Modern ladies love to decorate there hands with the Gujrati circle style. Fingers are covered with different flowers and parallel lines, whereas floral patterns and Tikki mehndi design cover your central palm. The top picker design is a circle mehndi design with numerous individuals. Moreover, you can fill a circle with any of your favorite Hina patterns.
The Artistry of Floral And Paisley Patterns

Floral designs that resemble with flowers is trendy and demanded pattern in Bangladesh. Bangali floral designs provide a heavy look to the hands of the individual. Implementation of Hina starts from the wrist up to hands seems to be a very complex and bulky design. Floral designs always look pretty on both hand sides of the young girls. Flower pastels and simple rolling fingers enhance the beauty and delicacy of mehndi design on your hands. Also, on fingers, you apply a very delicate criss-cross design to complement the whole mehndi design.

You can design Paisley in lots of different ways after mixing it with various patterns. It is the preferable design among the girls in Bangladesh. The girls of Bangladesh like to decode their hands with floral and paisley Henna designs.
Bangladeshi Mehndi Designs For Asian Brides

Bangali Bridal mehndi design is so beautiful, stunning, and outstanding. Mostly brides decorate their backside of the hand with flowers and small curves. Although some brides expand flower design more on the palm and fingers. Brides can add big flowers on the wrist with lines and fewer flowers on the palm. Bangali bridals prefer finger art with a straightforward criss-cross pattern and parallel line on fingers. Although, the bridesmaid can also apply the simple and clear rounded design on fingers.
There are a lot of Bangladeshi Mehndi Designs that can be implemented on girl's and women's hands. The traditional Alta is the most demanded red color in India and Bangladesh. Moreover, other Hina designs such as round design, paisley, floral, simple, criss-cross patterns are very much requested. These designs are suitable for both hand sides and feet. You can use black, brown, or red color Hina for implementations of designs.