Wearing a designer's dress on her special wedding days is the wish of every girl. However, many brands and designers fulfill the girl's desires by making customized dresses. Nowadays, Ahmad Sultan bridal collection is one of the famous designer collections that girls prefer to wear.
However, Ahmad Sultan is not only a bridal designer brand, but it also makes costumes for formal wear and it also has an unstitched collection. Women of all ages can comfortably wear these dresses and get overwhelmed with glamour and grace.
This brand ensures that it has novel collections with an unerring sense of women's liking and it adorns every design accordingly. Moreover, this designer's display has a strong fashion identity with individuality and modern glamour.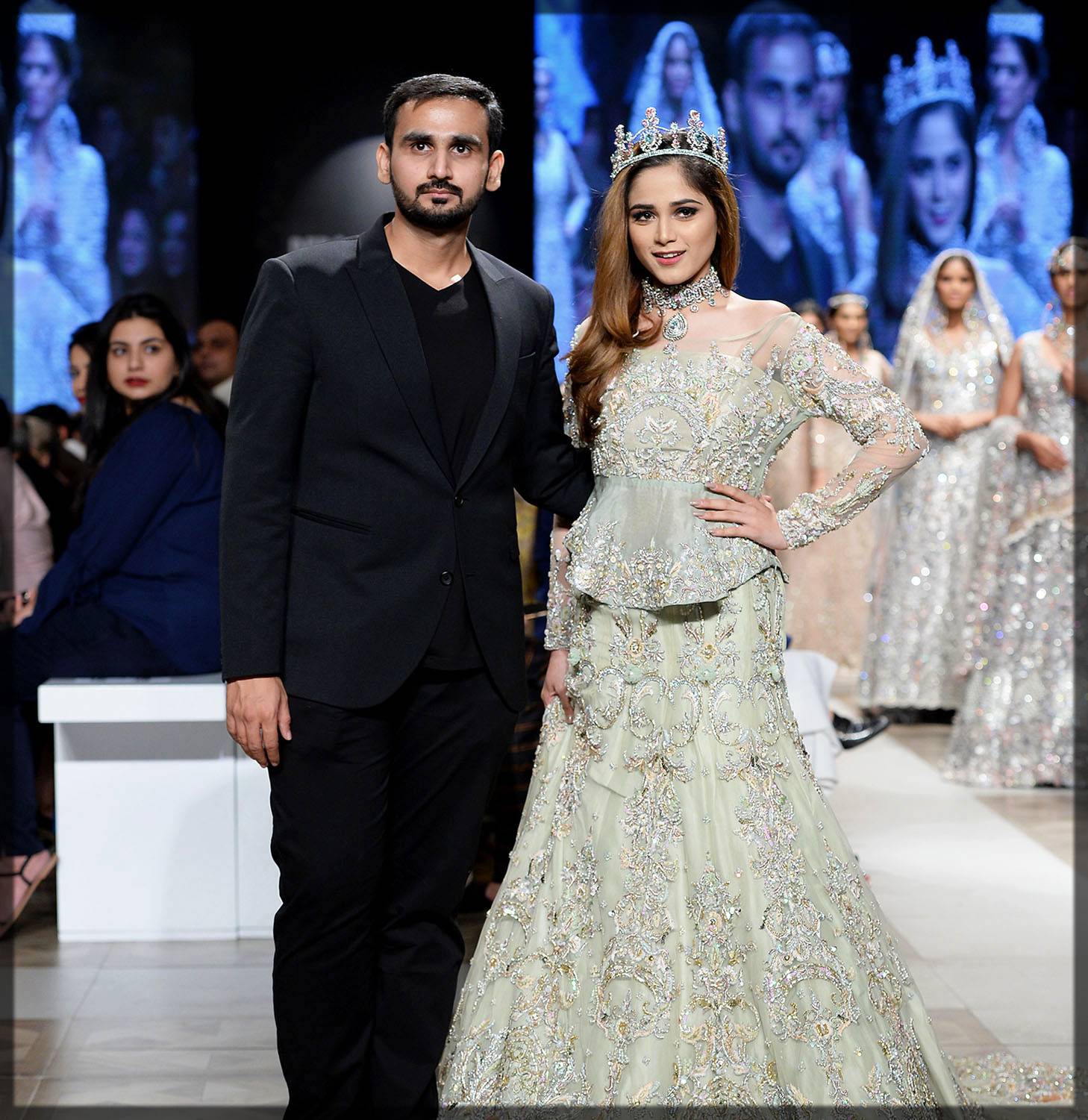 Latest Ahmad Sultan Bridal Collection for Wedding Day

The bridal collection always comes up with enthusiastic trends and vibrant colors along with sophisticated yet iconic fabrics, prints, and silhouettes. However, mostly they serve brides of barat and walima. Moreover, this brand has different bridal categories under the colors, styles, and work just like Saira Rizwan bridal collection. These are:
LR PLBW'20

LA VIE EN ROSE

ELYSIAN

PARIZAÉ

HAYAAT

TALES OF MUGHAL

Ahmad Sultan LR PLBW'20 Bridal Collection

PLBW is the category that every bridal designer has, and it includes the dresses that set the fire on stage. However, to be a part of PLBW means presenting the best platform for bridal couture. Being a part of PLBW'20 means that this brand is now one of the leading bridal brands.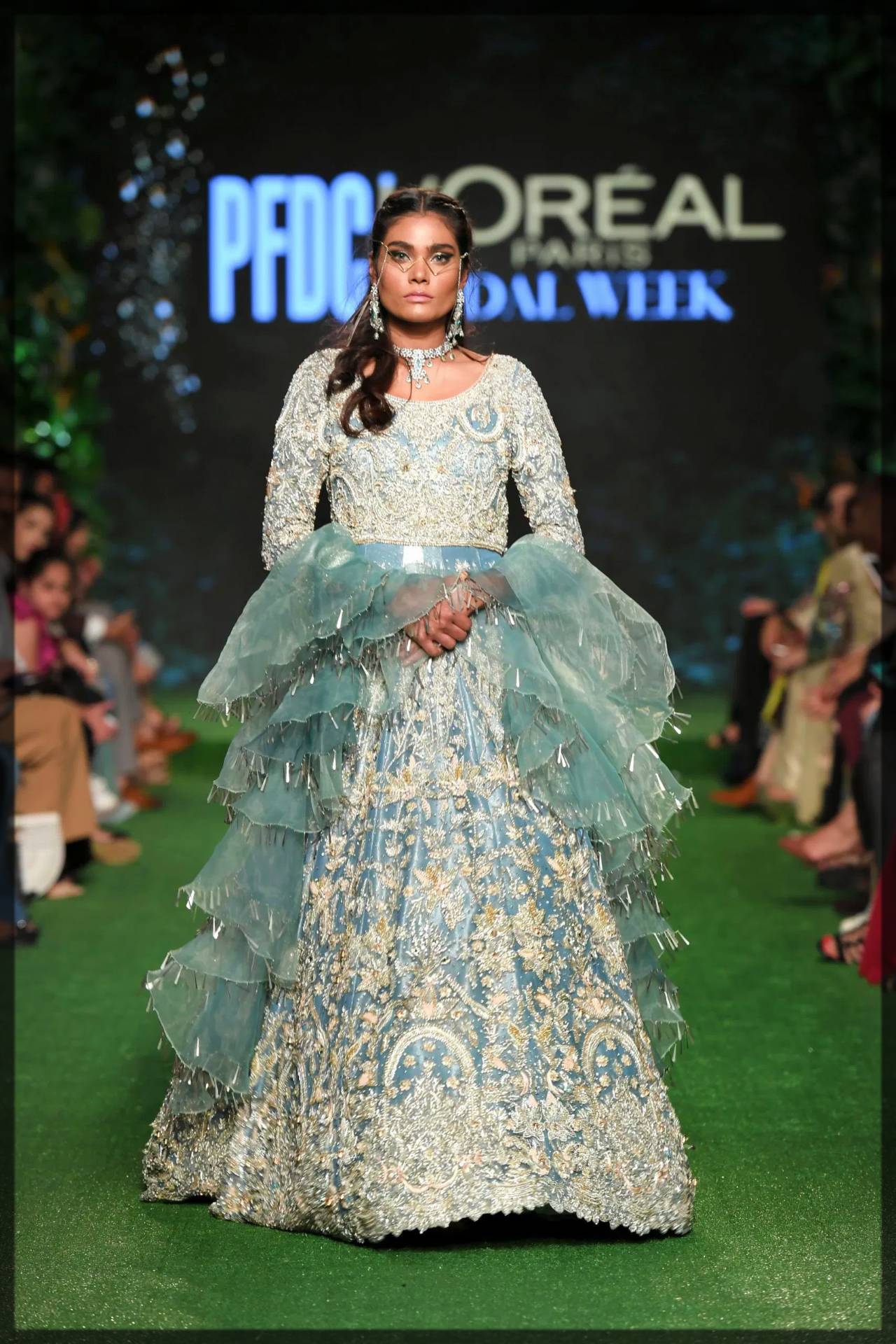 Innovative Style Bridal Dresses in Western Touch
Wearing a western-style costume on a wedding has become a trend these days. However, walima brides love to wear dresses with the special allurement of stylish cuts from the front. Therefore, these costumes look smart and modern with a cut at the front.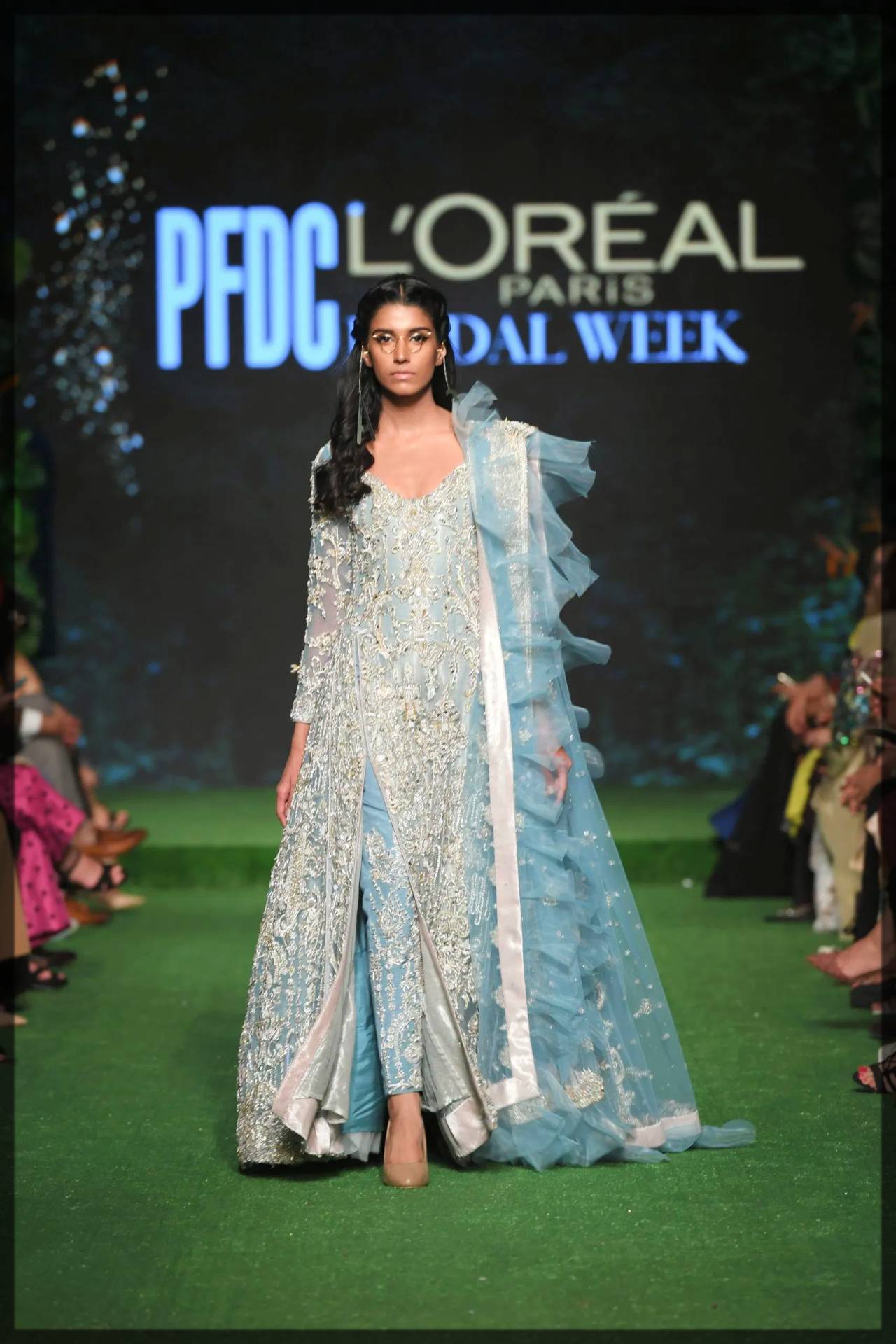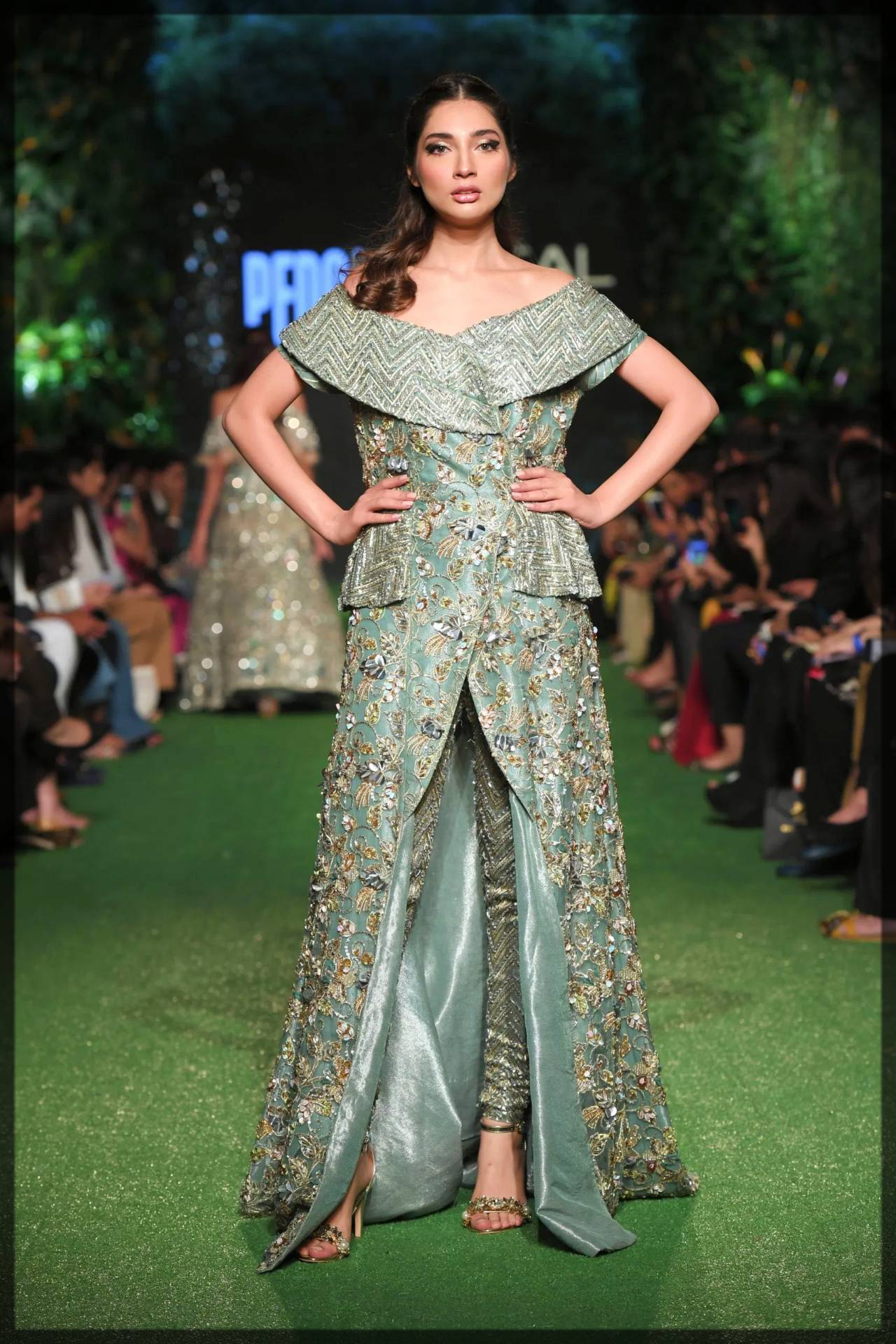 LA VIE EN ROSE Bridal Collection
This category has a very inspiring and meaningful message. This collection is mainly for girls whose life is about to change completely. The meaning of this title is "Life in pink". The symbolic meaning of this phrase is "so happy that everything seems beautiful."
Therefore, the message is to remain happy, and everything around you will be fine. Looking happy requires a good looking costume that makes the complete outlook. Therefore, this category includes light-shaded colors with impressive embroidery work and designs.
Bea

utiful Bridal Tail Frocks
The extension of the dress from the back is called the tail. Tails can either be with frocks or lehengas. However, this designer mainly focuses on the tail-style dresses for brides. Because the tail adds the style to the personality, and a girl feels trendy and confident while wearing it. However, there are many other maxi designs for brides.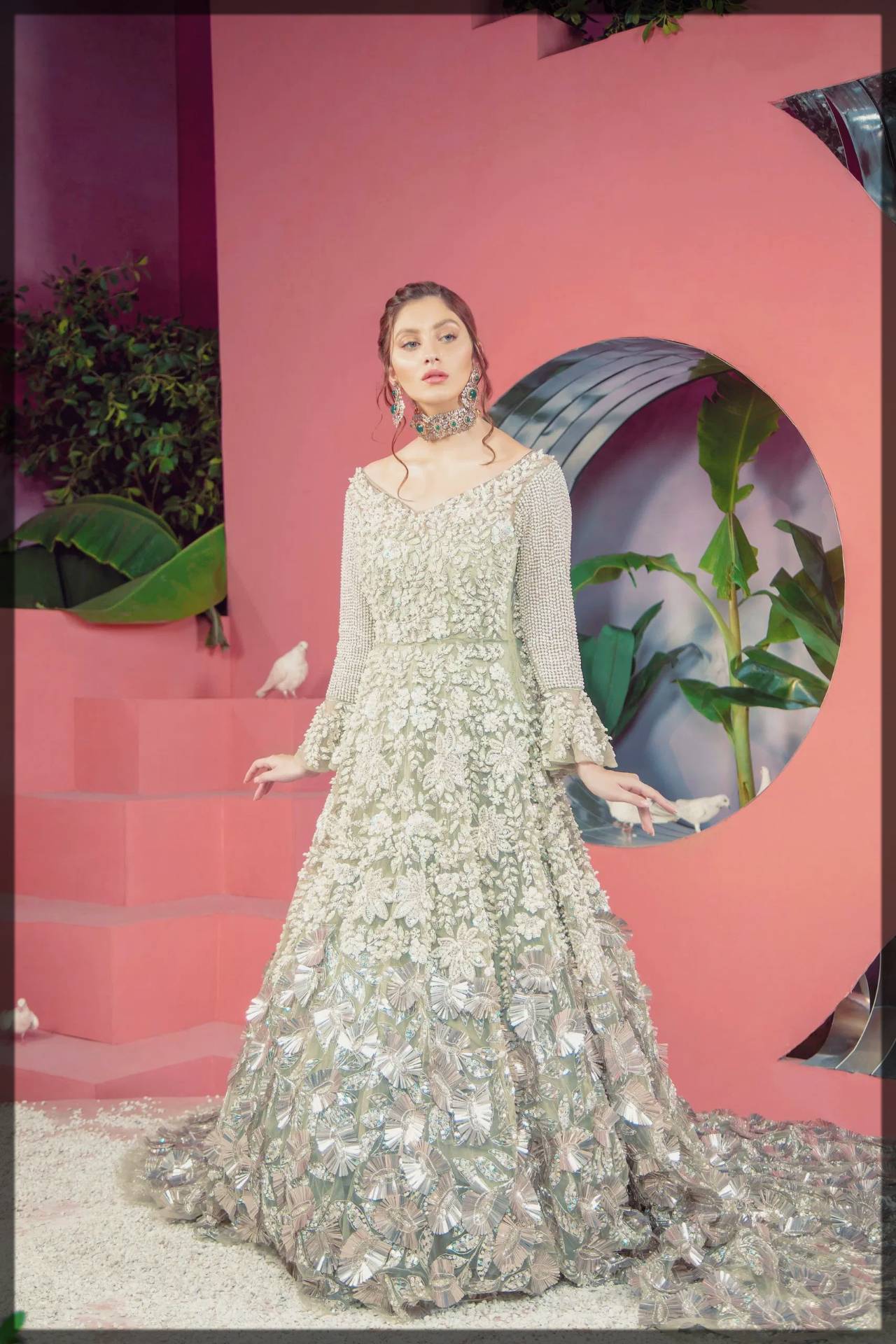 Exclusive Bridal Dresses in Ferozi
Ferozi is the color of happiness. However, a girl automatically looks happy when she wears this lovely color. Therefore, these innovative style lehengas will be the perfect outfit for walima bride.
Ahmad Sultan ELYSIAN Bridal Collection
The word "Elysian" means having some relation or characteristic of paradise. Therefore, this category includes the colors that add great delight and happiness to the personality. Most of the attires in this category have silver or golden colors. However, walima brides love to wear this category to look delightful and sophisticated.
Fish-Tail Dresses for Walima/Reception

Fish-Tail is a dress that flares out from the knee-length. However, fish-tail can be a gown or a lehenga. Girls with a perfect slim physique love to wear such outfits to look stunning. Ahmad Sultan focuses a lot on this design because of its high demand and ethnicity. Wearing a light-shaded long fish-tail dress is all that a girl needs to get a tremendous and heavenly outlook.
Trendy Cape Style Bridal Outfit
Wearing a cape-like garment looks stylish and trendy. However, wearing cape style bridal wear is highly unique and fabulous. Besides, this dress has a fancy net cape with heavy embroidery and tassels. To enhance the slayer looks, girls can also wear matching bridal shoes and jewelry.
Ahmad Sultan PARIZAÉ Collection for Brides
PARIZAE is a Persian word related to the terms like a floral, flower, fairy, etc. However, the dresses in this category of Ahmed Sultan are highly exclusive and incredible. They have an excellent flower type fall, and color combinations are also impressive. A girl, after wearing the dress of this category, will feel like a queen.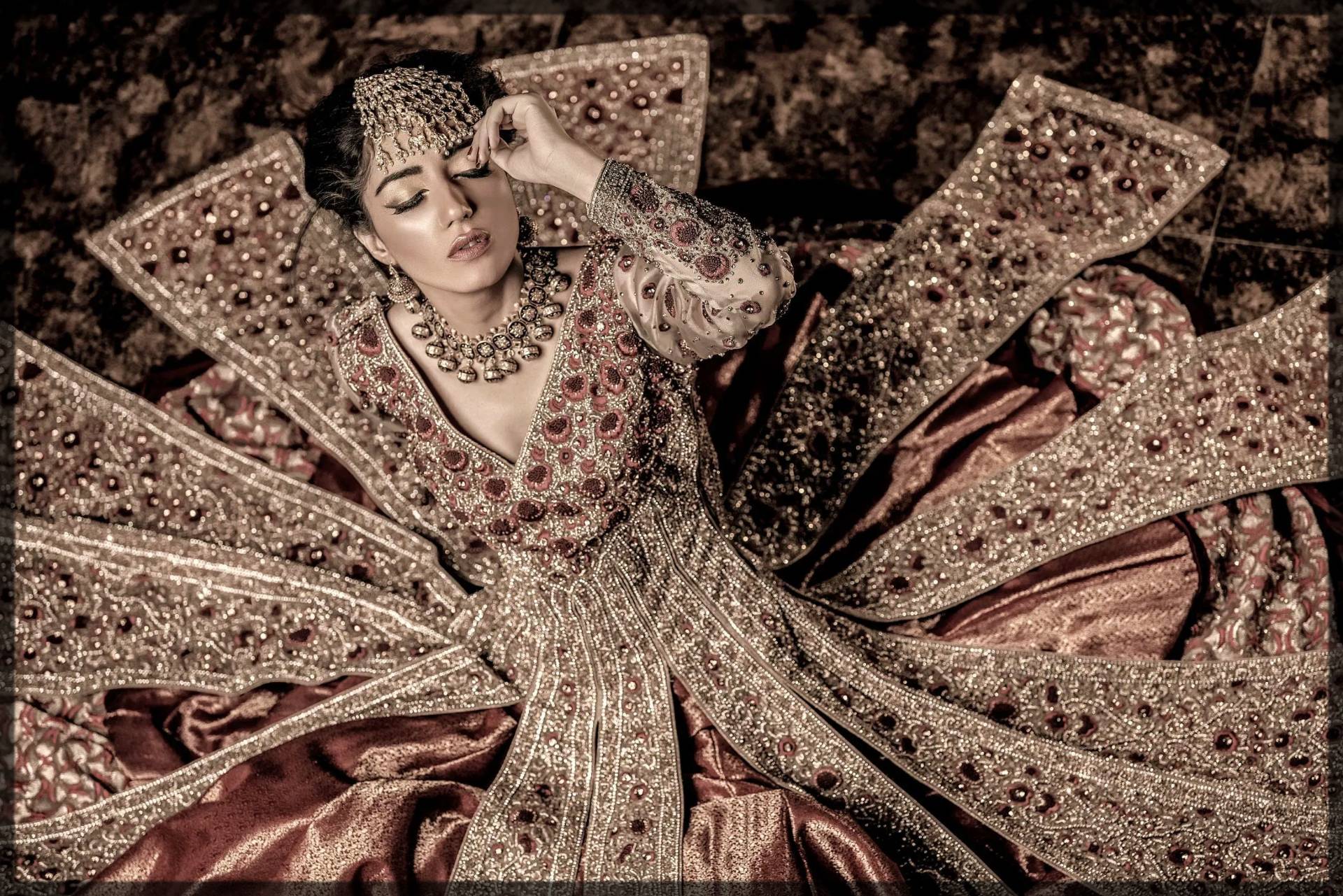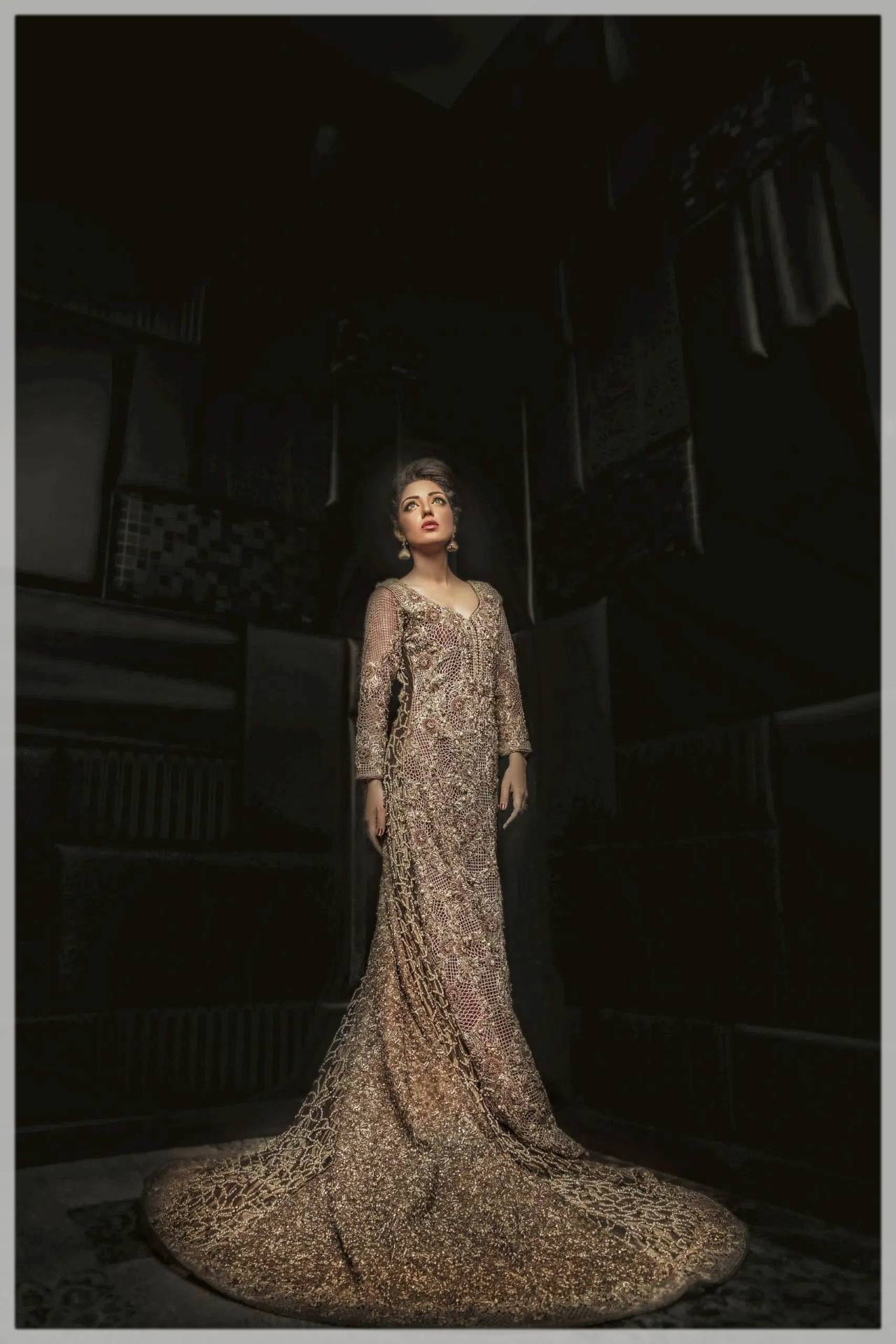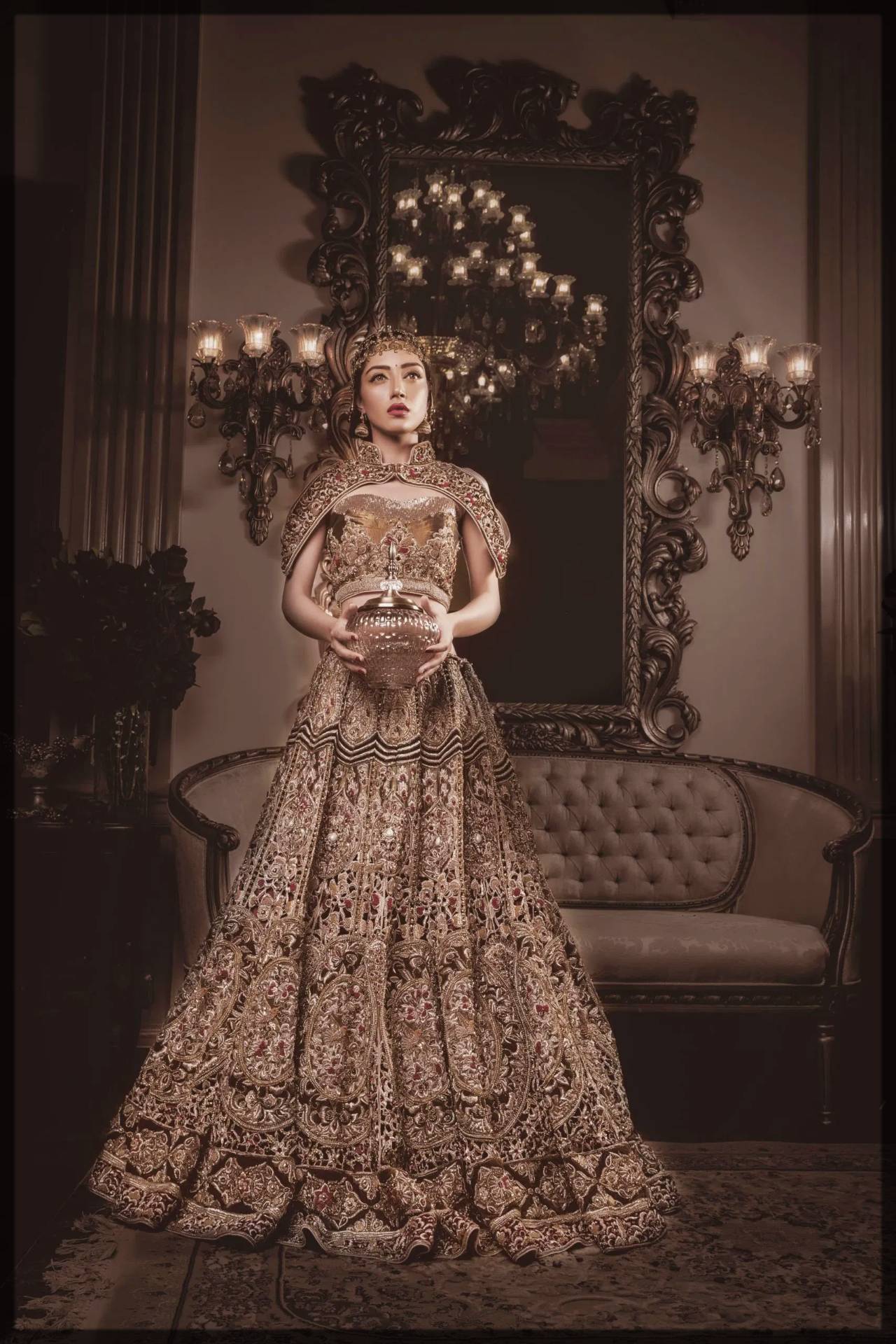 HAYAAT Collection for Wedding Function

Hayaat collection of this designer has fantastic dresses that have a style under the culture of Pakistan. Wearing medium-sized frocks with lehenga of significant layers always look attractive and glamorous. Therefore, this category focuses on dresses with slightly long frocks or gowns.
TALES OF MUGHAL Category
Tales of the Mughal category include wonderful and aesthetic designs of bridal costumes that have superior Mughal design and style. It helps to get a traditional and cultural look for girls who love to get a conventional outlook on their special days. However, this category is specifically for bridal barat dresses.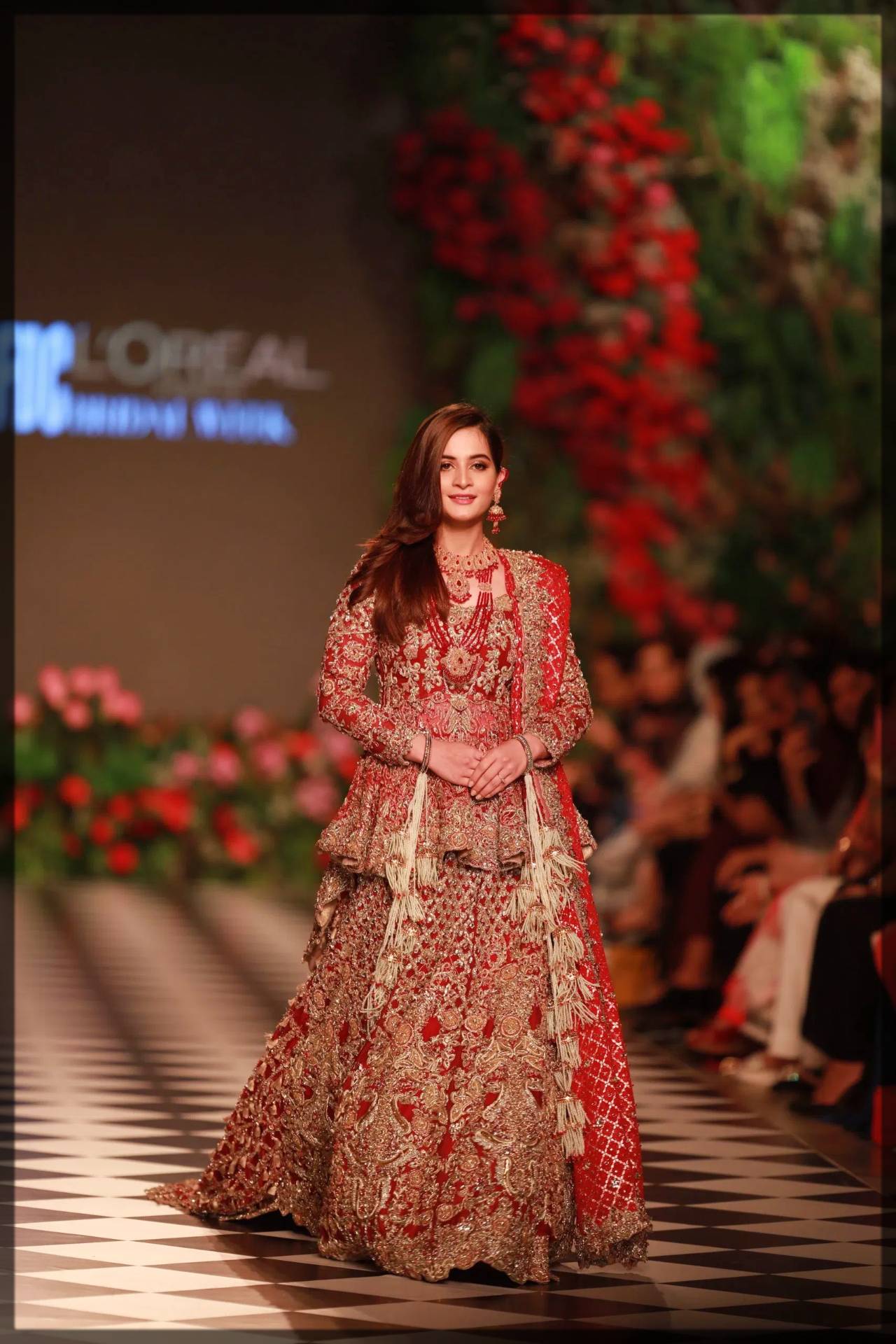 Short Peplum with Lehenga for Barat Brides
Wearing a peplum with lehenga is very common in Pakistan these days. However, having ethnic embroidery and extraordinary work over lehenga and peplum is what makes the dress worthy. This designer focuses a lot on unique embroidery designs and work on the fabric that attracts many girls. Moreover, some girls like a complete red dress while some like just a bit touch of red. Therefore, this designer focuses on both categories to satisfy his customers.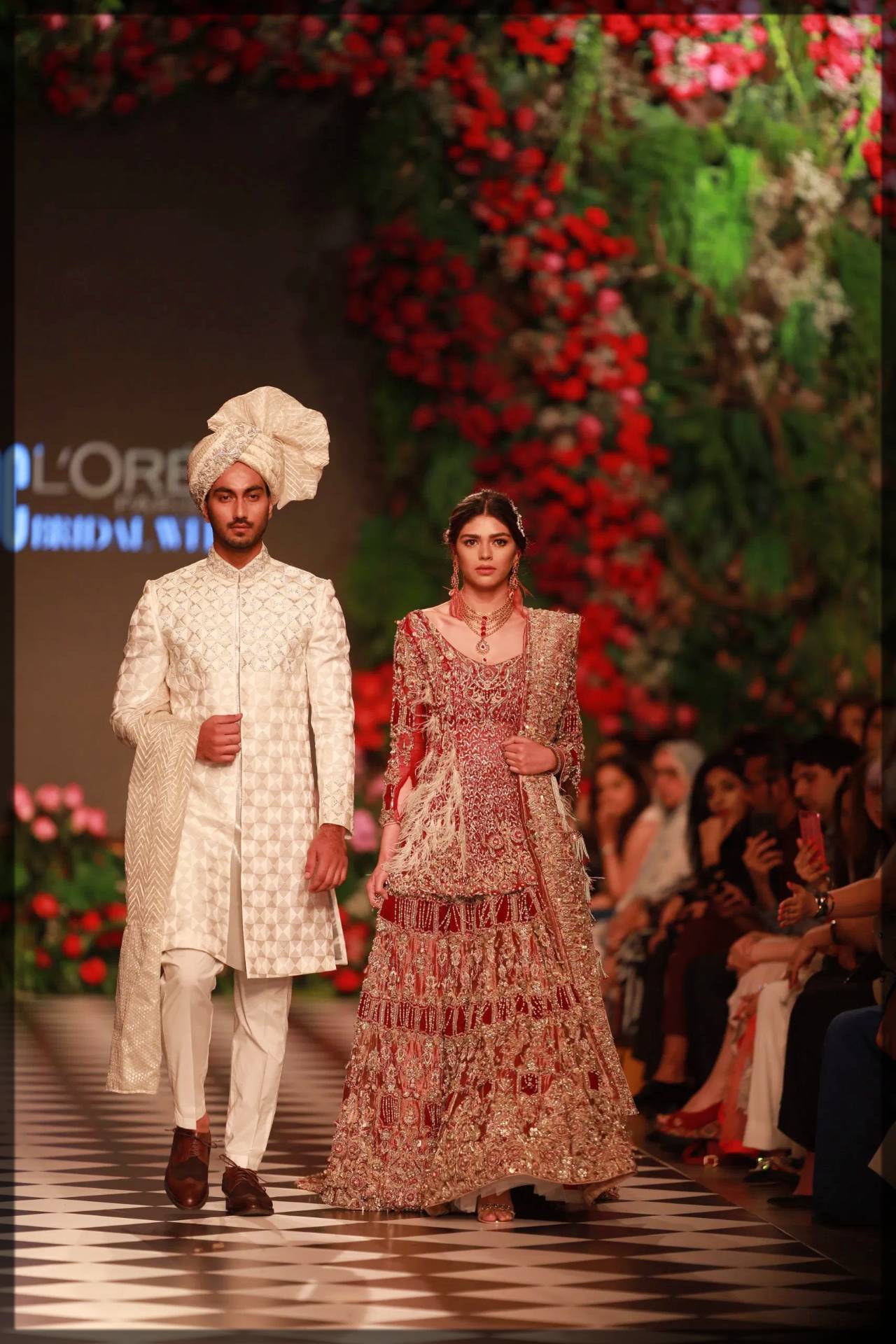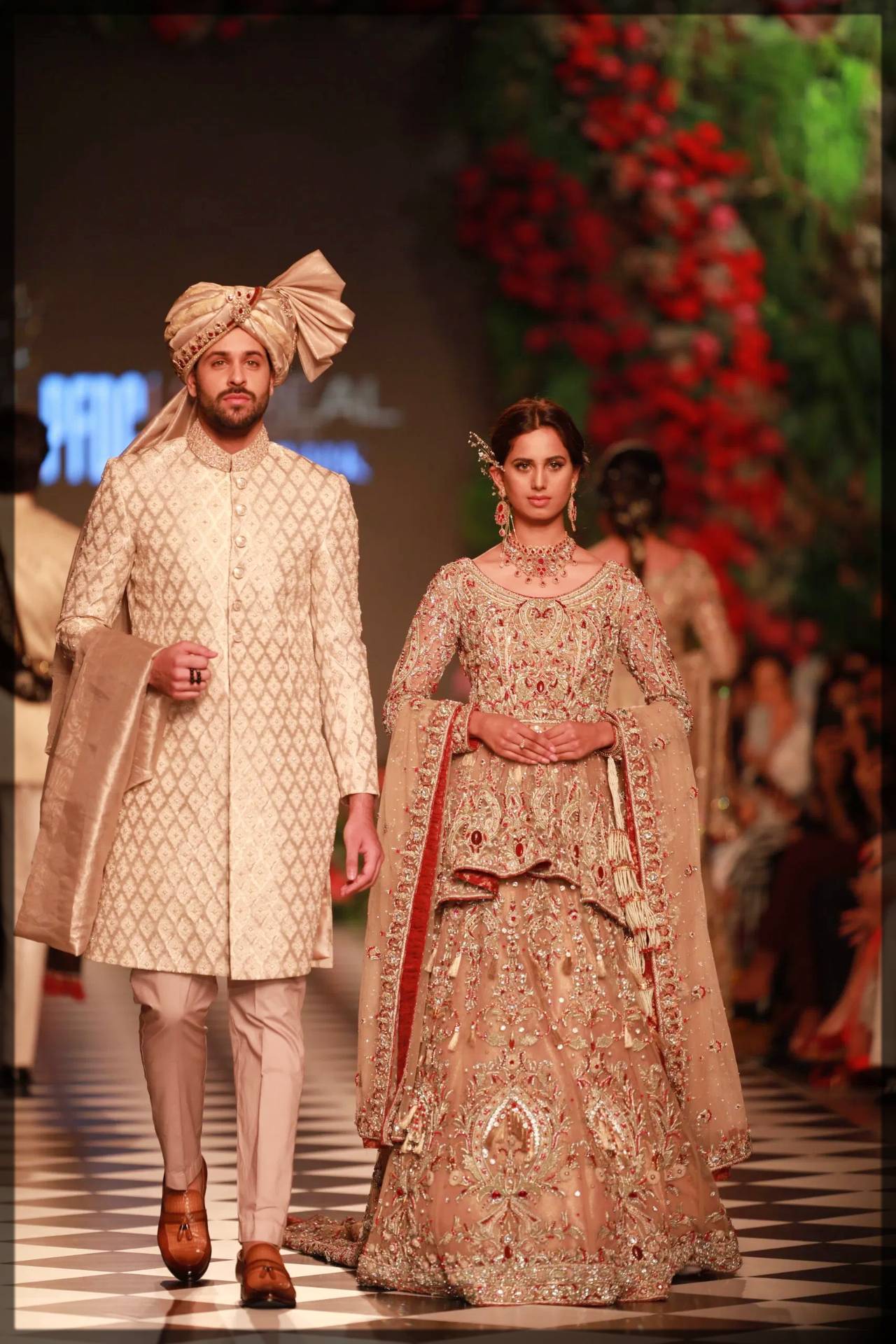 Traditional Jacket Style Choli with Lehenga
Wearing a traditional dress with a universal color combination will never go out of the trend. However, red-black is a universal contrast that suits on maximum girls. Furthermore, this costume has an innovative design of jacket style with heavy golden embroidery. Check some more jacket style dresses here.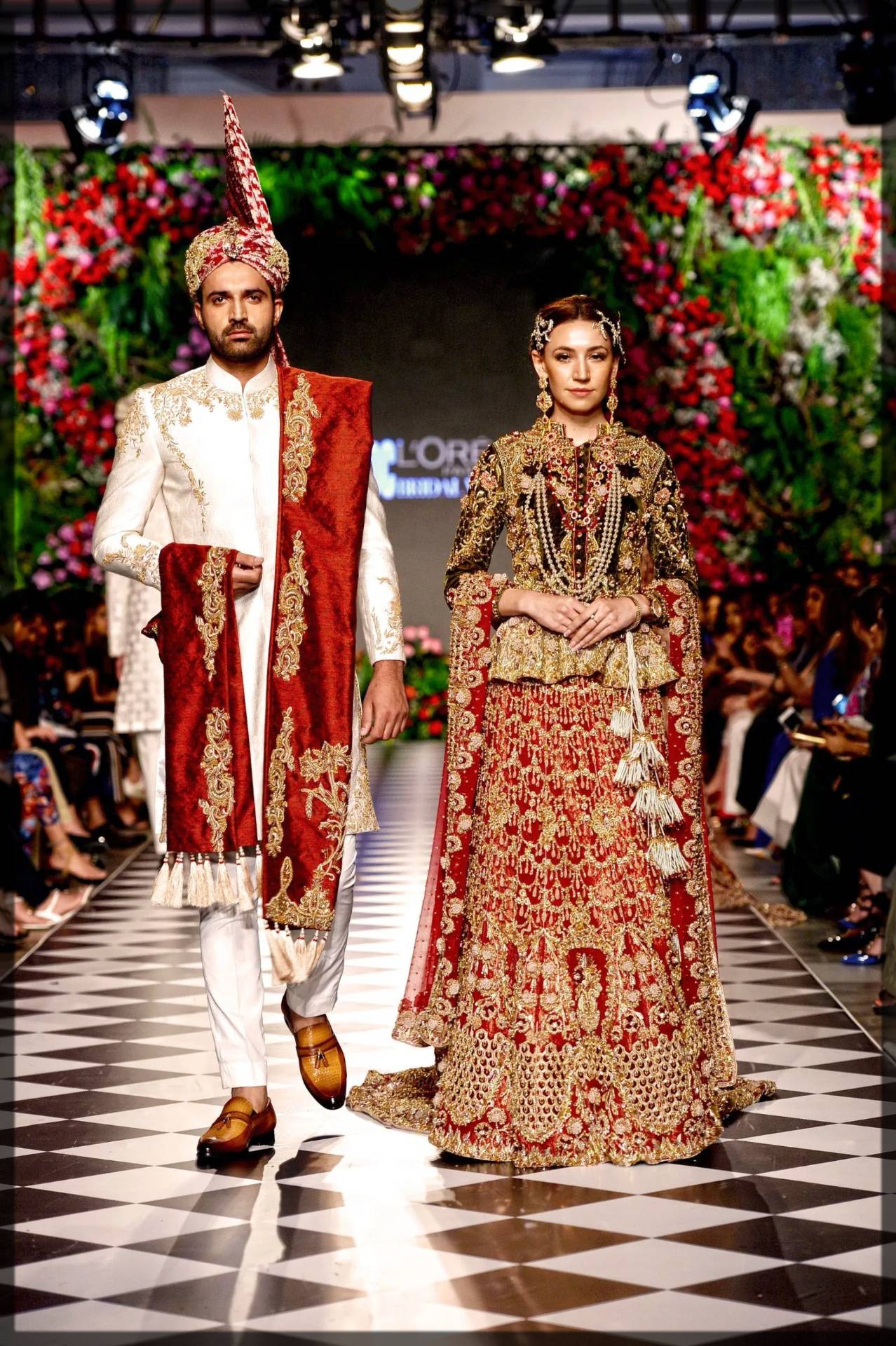 Saree is also one of the demanding dresses of girls. Indeed, Indian bridal saree designs are forever favorite worldwide, but this designer also comes up with unique and splendid saree designs that brides can wear on their special days.
Beautiful Brides Wearing Bridal Dresses of Ahmad Sultan
Here are the complete looks of the brides who are wearing the dresses of the bridal collection of this brand. This designer serves brides of all events that are bridal mehndi dresses, barat dresses, and walima outfits.
This bride looks so pretty and traditional on her special mehndi day. However, the bridal gharara style dress is specially made for mehndi functions because it seems conventional and suitable. The main thing is the color combination that makes the dress fancy.
This barat bride looks astonishing in the designers' dress. Carrying a heavily embroidered suit with an enhancement of tail is very difficult yet essential. However, she is holding it appropriately by applying dark lipstick with a light shaded dress. Furthermore, she can also look more glamorous if she wears matching bridal shoes.
Every girl demands a light or soft look that she can get by wearing a lightly shaded costume. However, this bride gets the authentic look that many girls require by wearing the AS bridal dress collection.
Wearing the bridal dresses by this brand will never dissatisfy a girl. However, this designer not only focuses on bridal attire, but he also makes formals and unstitched collection for girls. Furthermore, this brand also designs men's sherwani. But it is famous because of its bridal line dresses.