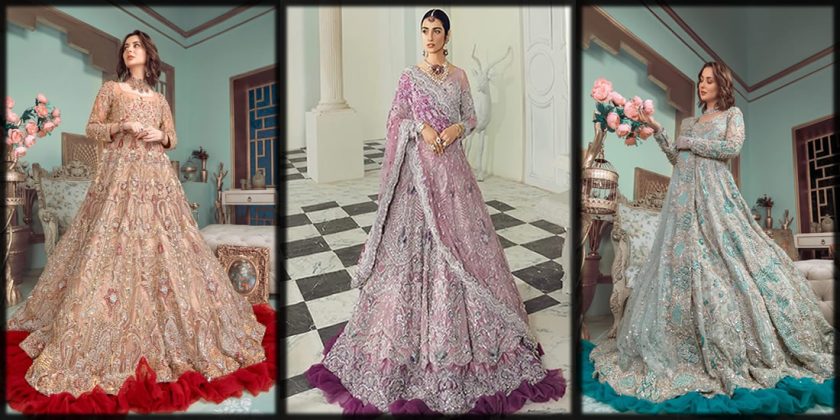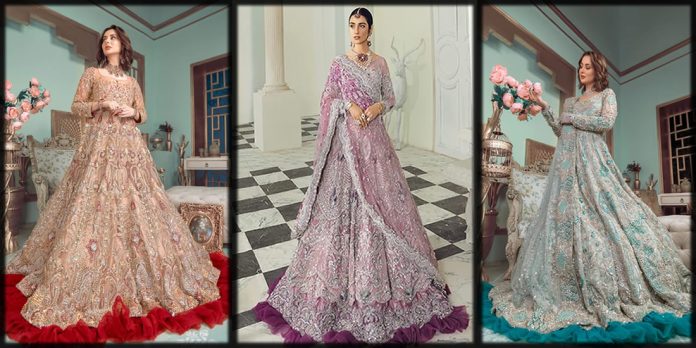 A wedding is a prestigious and once-in-a-lifetime event that is of great significance. A woman expects too much to wear on her big day for prettifying looks. Therefore, fashion designers struggle hard to create youthful and attractive styles for women. Indeed, you will love the awe-inspiring statement styles by Ahmad Sultan bridal collection below.
The heavy embellishments and weaving techniques make an outfit worth wearing. Similarly, a contemporary style brings you an elegant look. Everyone needs to bring out their elegance for the sake of exquisite looks. Luckily, we are here to give you a good style guide along with the dress details for captivating looks. I hope it will work well for you.
So, are you ready to explore the breathtaking bridal ensembles? If so, then give a pause to your scroll and rest to your fingers. Take a deep breath and discover the mesmerizing statement styles by Ahmad Sultan's bridal collection below. Undoubtedly, you will catch the positive vibes and slay in luxurious bridal dresses. Please give it a chance!!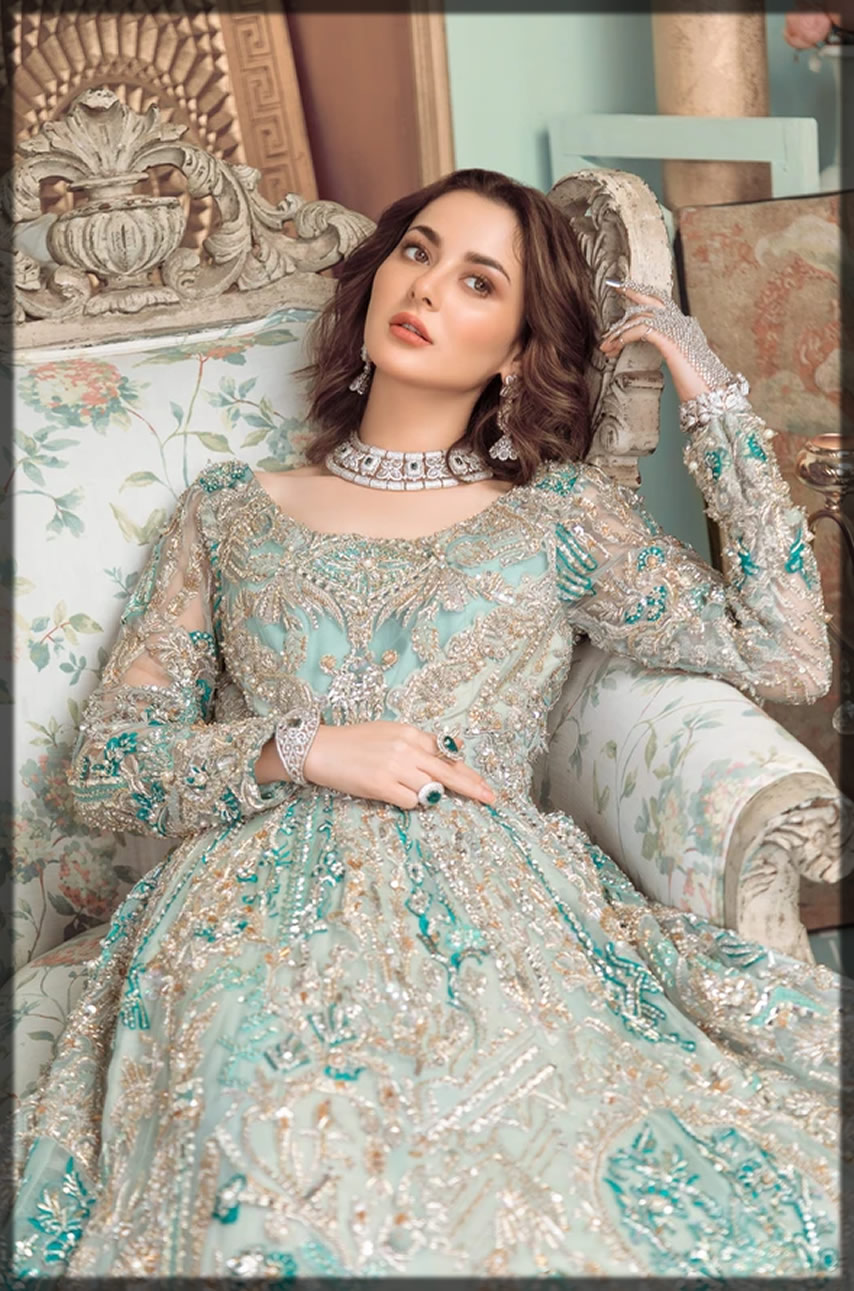 About the Creative Designer and Brand History
Ahmed Sultan stands among the pioneers of fashion designing in the industry of Pakistan. The collection of the creative designer is the epitome of formal, luxury, and bridal dresses. With a variety of clothing ranges, the designer has a distinction in
bridal wear
. The creative and artistic designs catered to the women of every segmented group to explore the masterpieces of fashion. Indeed, you will get overwhelmed with the glamour of the dresses. The joyful prints and fashionable designs will create an illusion in your style.
The masterpieces of the fashion trend bring confidence and glam to the personality of women. Additionally, the designer constructs versatile clothing designs for every formal occasion. You can easily get your customized style from the online store of Ahmad Sultan. Also, you can buy an unstitched dress and make a  customized style to adapt to specific desires. The designer ensures quality and timeless fabric for an effortlessly chic look. Indeed, you will love the sophistication of designs and iconic styles for your wedding day.

Ahmad Sultan Latest Bridal Dresses Collection for Wedding Day
A bride is the center of attraction on her big day. People come from miles apart just to see the glam and shine of the bride. Therefore, it is essential for a bride to dress up shabbily so that she can impress the public with her looks. Without obstructing the view, a girl shall serve the purpose of her dressing for a dignified personality. Therefore, the designers create illuminating outfits for women. Here is Ahmad Sultan's bridal collection for you.
The flaunting portfolio will bring you ravishing bridal dresses for your big day. The gorgeously impractical designs are decorated with sequins and zardozi artwork for an illusion. Further, you can enhance your entire look with perfect bridal makeup and hairstyle. Also, a perfect pair of glam heels will make your looks ideal and perfect for your big day. Let's have a detail of glorious dresses below with an additional style guide to create an attractive look. Please give it a thought and have a memorable wedding event!!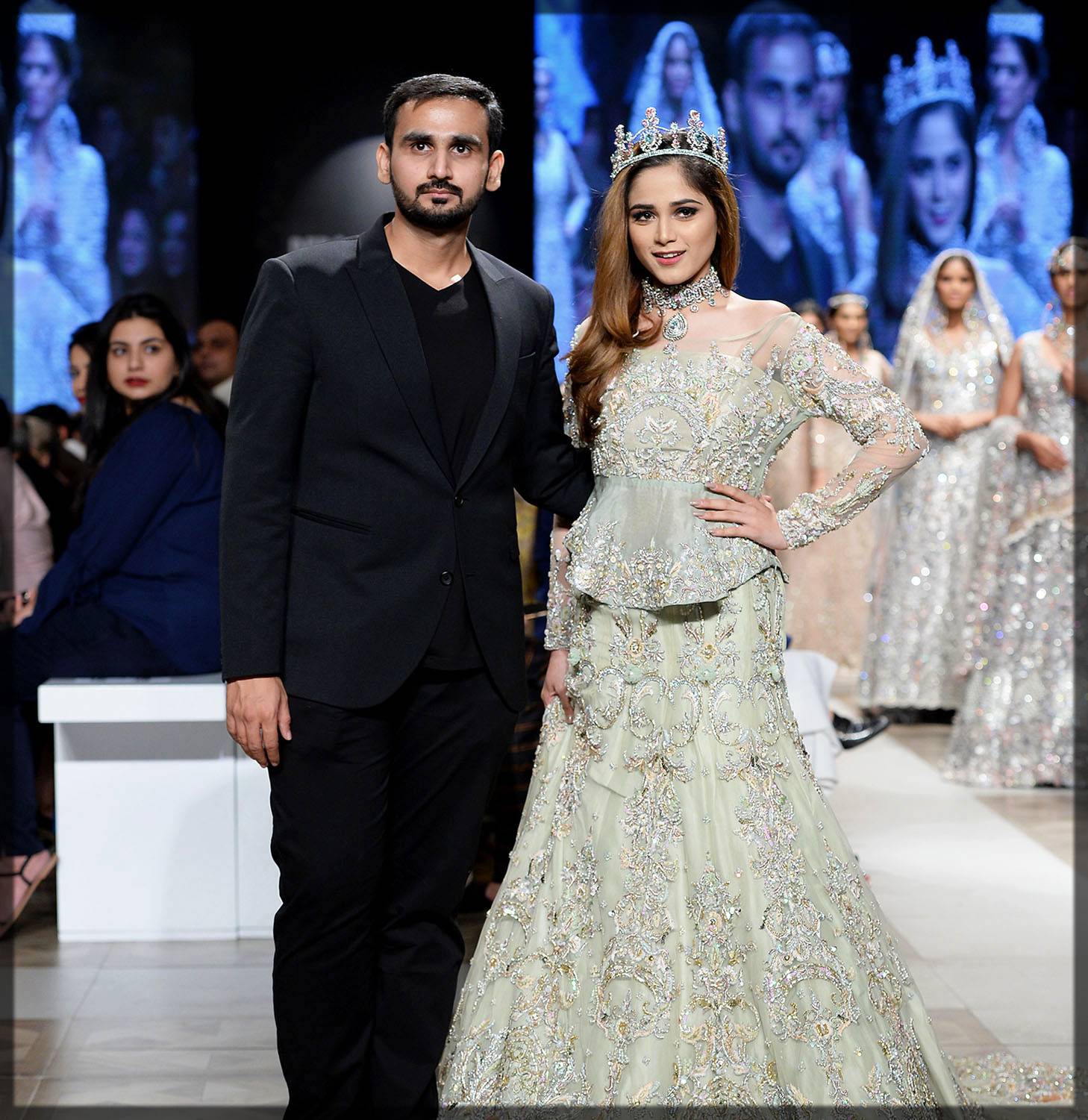 CAMELLIA Bridal Collection by Ahmad Sultan
The story of glamorous dresses hasn't ended. Yet there is an extensive aura of embellishments for you. Here is another breathtaking collection of bridal dresses for you below. Undoubtedly, the dreamy and dainty floral details with the heavy 3D embellishments will make your day much memorable. Please invest your time and money in some quality ensembles by Ahmad Sultan below. Also, if you are looking for more likewise dresses, check out the latest Asim Jofa bridal collection. It offers staggering ensembles for women.
Essential ROSALEE Mehndi Collection for Brides
​We assure you that our collections are innovative with an infallible sense of chic spin adorning every design. Further, the designer employs vibrant colors and enthusiastic trends with sophisticated yet iconic fabrics and detailed structures of dresses. Moreover, you will enjoy a strong fashion identity with an unexpected glamor and grace in the prints and silhouettes. Admittedly, you will love the divine canvas of luxurious dresses that will enhance the aura of attire. Please give a thought to the flaunting ensembles by Ahmad Sultan's bridal collection.
Here is an attractive ROSALEE collection below that offers exquisite bridal mehndi dresses for you. Undoubtedly, the following portfolio is a modern tale of contemporary fashion and exquisite craftsmanship. So, if you want to bring whimsical grace to your personality, opt for the following luxurious mehndi dresses. Indeed, the glorious designs are encapsulating a dramatic allure with versatile splashes of hues. You will love the rich intricacies & embossed hand-embroidered craftsmanship. Indeed, it will bring you a regal look.
Exclusive INAYAT Collection featuring Sara Khan
Sara Khan is one of the most beautiful actresses in the showbiz industry of Pakistan. The actress got fame after her blockbuster drama serial "Sabaat" across Usman Mukhtar. During the lockdown period of the pandemic, the iconic actress got married to a famous musician Falak Shabbir. Internet was overloaded with a couple of pictures and videos. Undoubtedly, they make a very cute couple whenever they are seen together on screen.
People gave lots of prayers to the newly wedded couple and later, it became an ideal couple of Pakistanis. Currently, you might have seen her entirely new avatar in the charged drama serial "Raqs-e-Bismil" across Imran Ashraf. The gorgeous actress is a vision to behold elegance and class simultaneously. Let's take a bit of time to explore the exclusive INAYAT collection by Ahmad Sultan featuring the beautiful Sara Khan. Let's give it a thought!
REQUEIM FOR ROSES X Hania Amir
Here is the dimple queen of Pakistan's showbiz industry wearing glamorous bridal dresses by Ahmad Sultan. The very cute and pretty Hania Amir was seen on TV screens in 2018 for the first time. Well, she got immense love and fame from her movie "Parwaz Hai Junoon" across Hamza Ali Abbasi and Ahad Raza Mir. Also, she did a beautiful role in the drama serial "Ishqiya" across Feroze Khan. Here you will see her in an entirely new look wearing gorgeous dresses. Let's have a look at the following image gallery below.
Elegant DILRAS Ahmad Sultan Bridal Dresses
Ahmad Sultan bridal dresses have a wide range of styles for the target audience. One should never miss the whole assortment to seek the beautiful styles. After tremendous designs in the collections above, the designer has an exclusive DILRAS collection. Please take a bit of time to explore the portfolio below. I hope you will love the awe-inspiring hues and designs. Please give it a thought and have a memorable event ahead with joy.
LA VIE EN ROSE Bridal Collection
This category has a very inspiring and meaningful message. This collection is mainly for girls whose life is about to change completely. The meaning of this title is "Life in pink". The symbolic meaning of this phrase is "so happy that everything seems beautiful."
Therefore, the message is to remain happy, and everything around you will be fine. Looking happy requires a good-looking costume that makes the complete outlook. Therefore, this category includes light-shaded colors with impressive embroidery work and designs.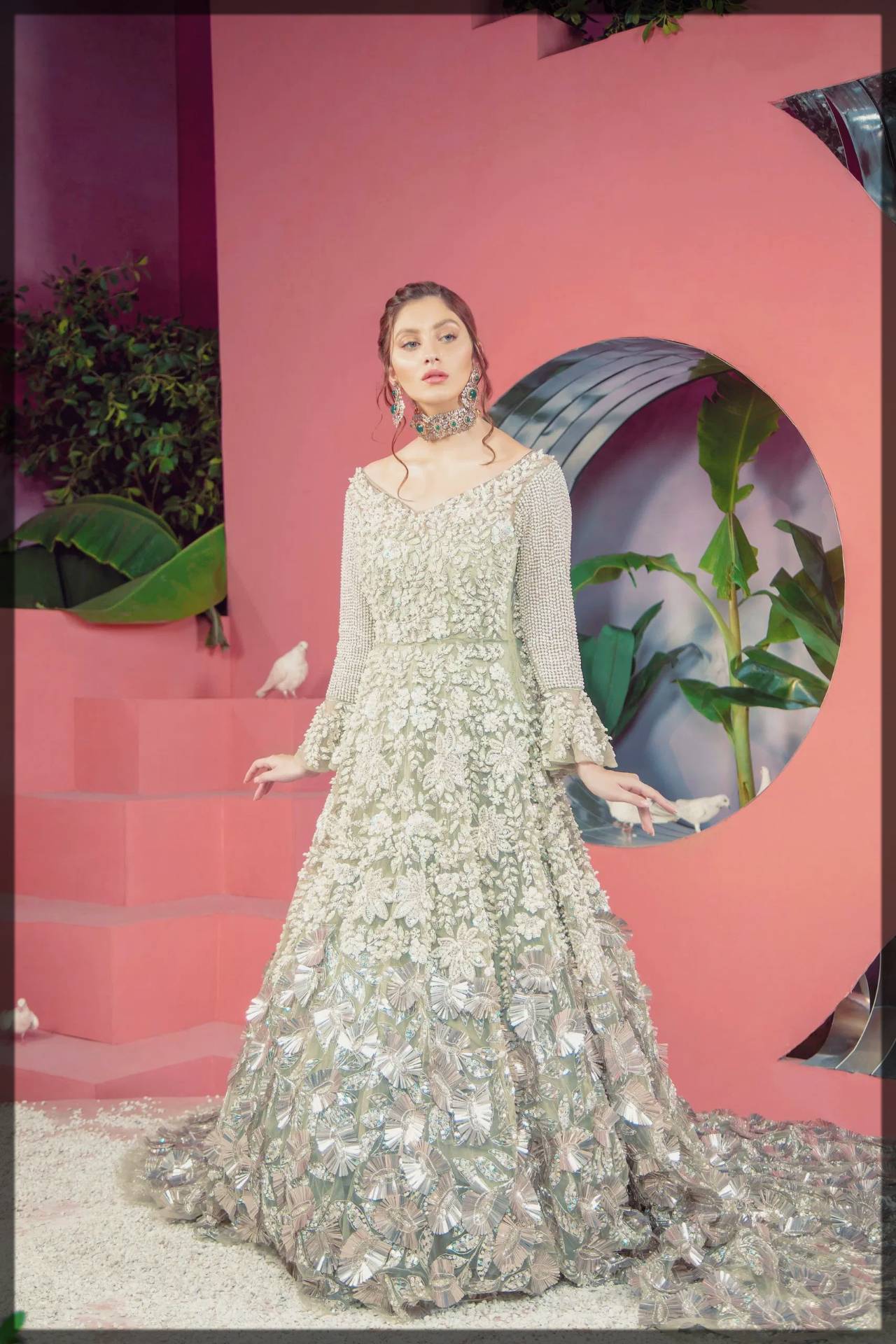 Bea

utiful Bridal Tail Frocks
The extension of the dress from the back is called the tail. Tails can either be with frocks or lehengas. However, this designer mainly focuses on tail-style dresses for brides. Because the tail adds style to the personality, and a girl feels trendy and confident while wearing it. However, there are many other maxi designs for brides.
Ahmad Sultan PARIZAÉ Collection for Brides
Do you want to stand in the shadows of twilight? Are you looking for a royal elegant yet traditional bridal dress? If so, then you are in the correct place. Ahmad Sultan never fails to impress the customers with his creative and artistic structures. Therefore, you will easily find your comfort at the spot. Please have an immediate glance at the following PARIZAE bridal collection by Ahmad Sultan. Indeed, you will fall in love with the majestic designs. Please give a big shout-out to the creative designer Ahmad Sultan for his efforts.
The glamorous dresses are captivated with jeweled stones and precious diamonds. Undoubtedly, you will be able to surround yourself with happiness and moments of quiet repose if you wear the following dresses. Additionally, you will be able to feel a sense of wild abandonment just like a rare rose in a dry desert. Hence, it is the best option to challenge your individuality. Admittedly, you will feel confident and ethereal in the illuminating dresses below. Get likewise embellished dresses from the flaunting Maria B Bridal collection.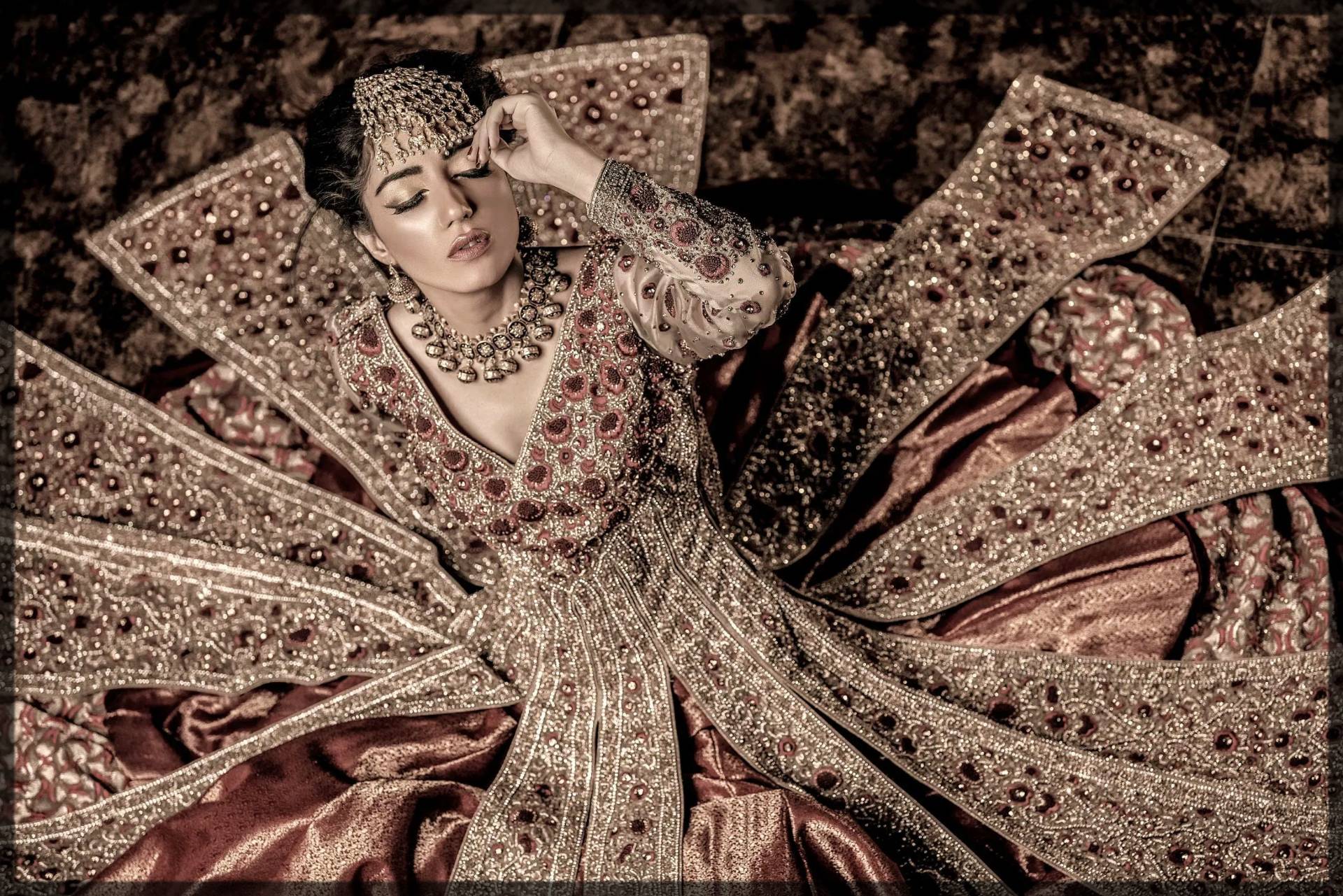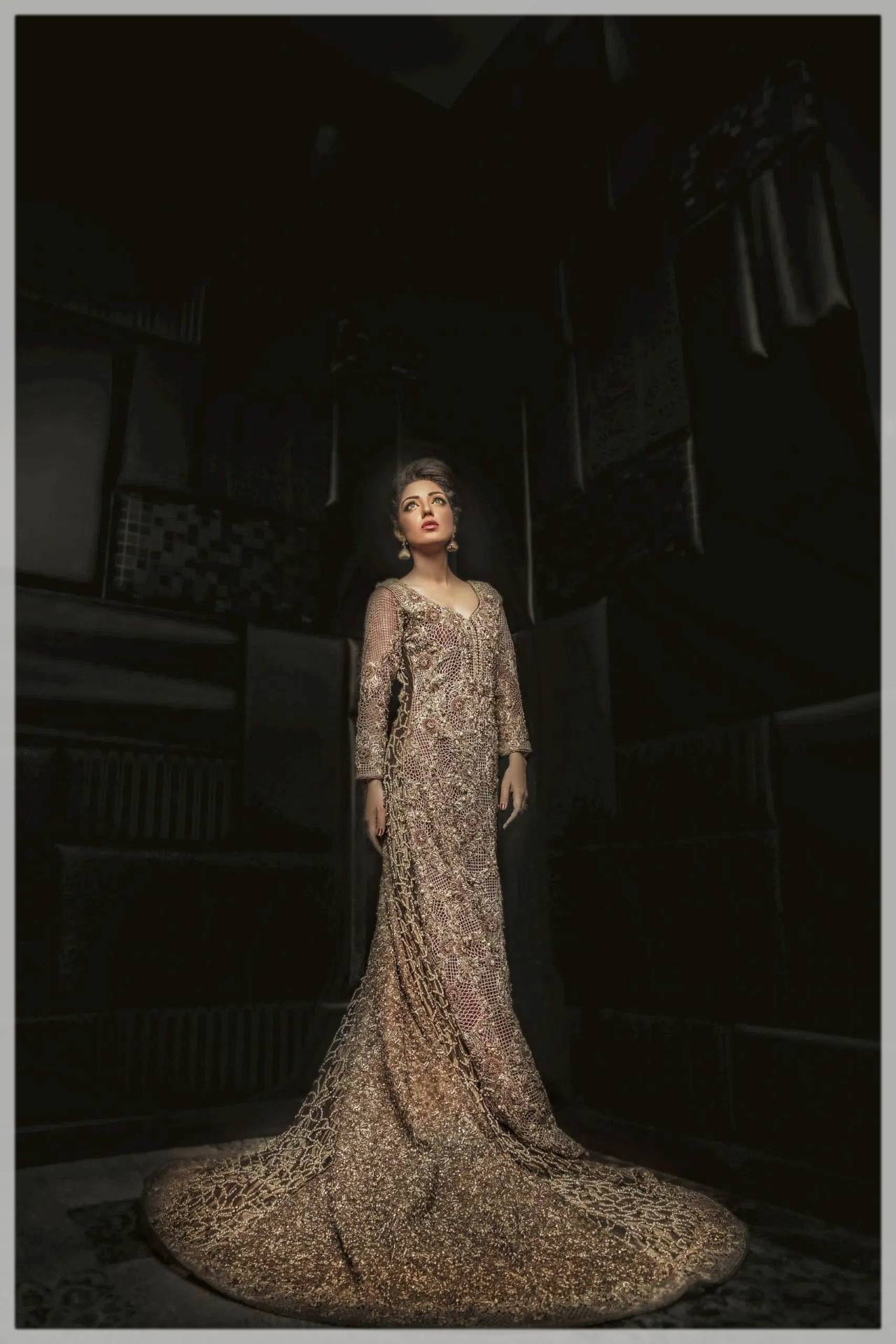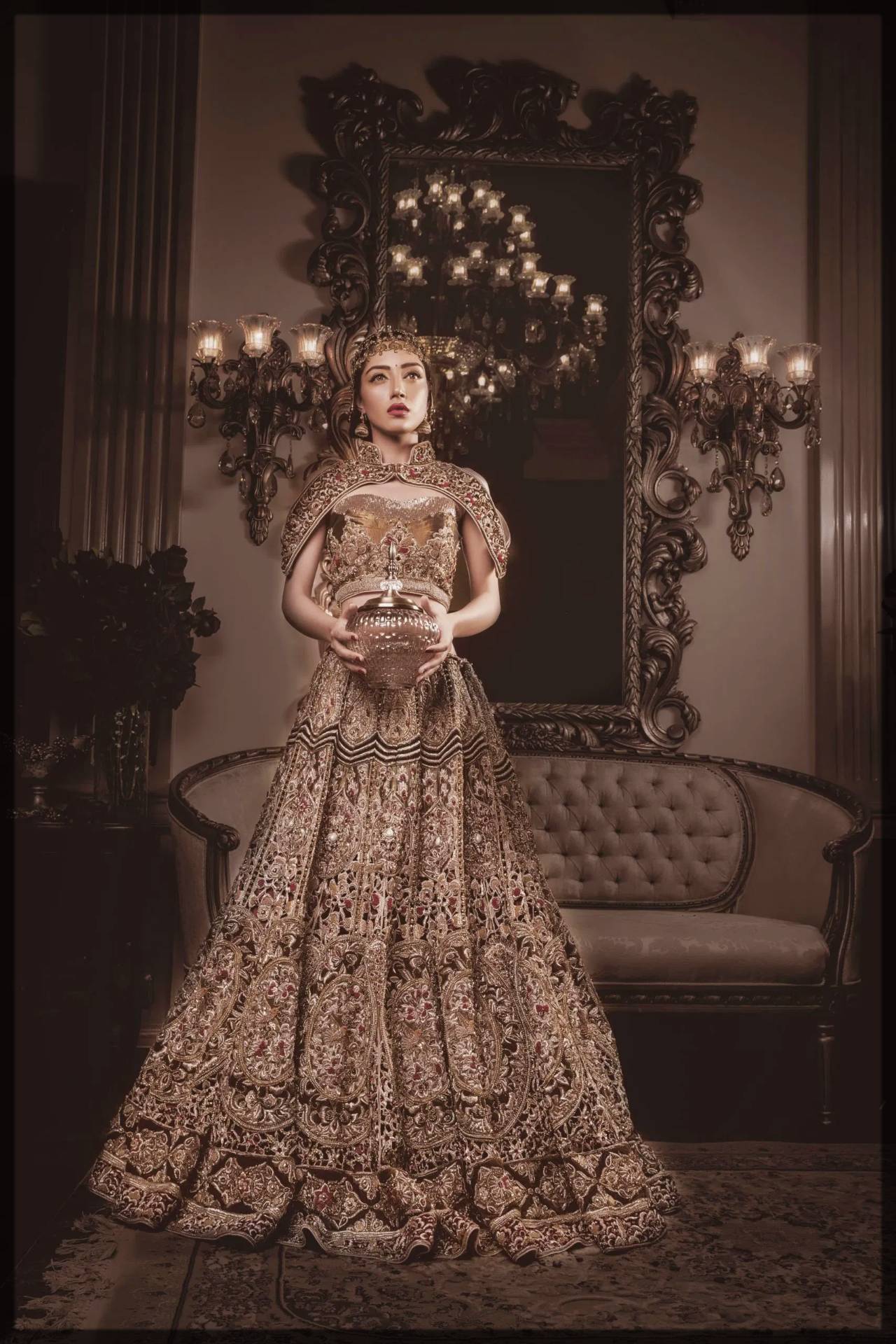 TALES OF MUGHAL Category
Tales of the Mughal category include wonderful and aesthetic designs of bridal costumes that have superior Mughal design and style. It helps to get a traditional and cultural look for girls who love to get a conventional outlook on their special days. However, this category is specifically for bridal barat dresses.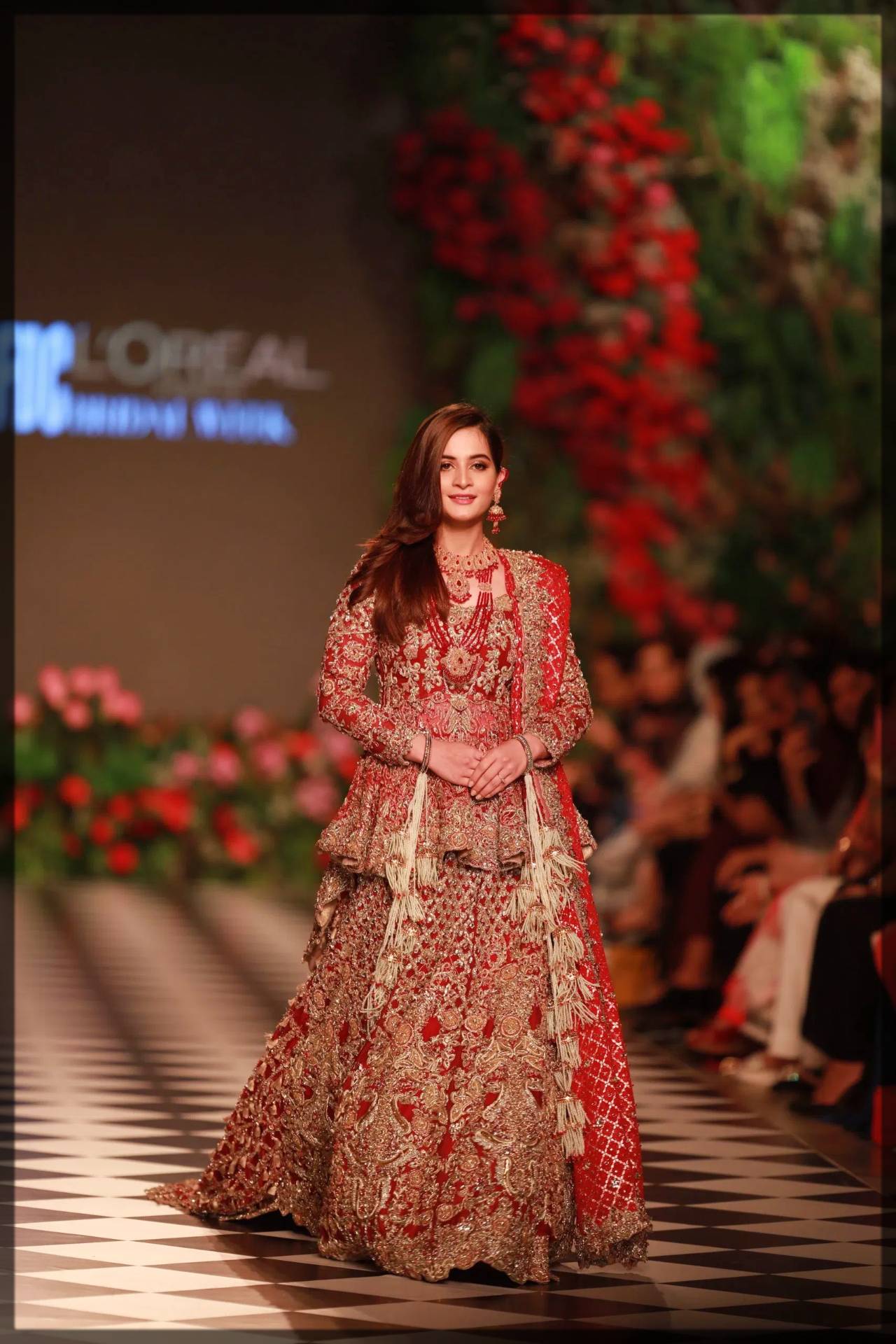 Short Peplum with Lehenga for Barat Brides
Wearing a peplum with lehenga is very common in Pakistan these days. However, having ethnic embroidery and extraordinary work over lehenga and peplum is what makes the dress worthy. This designer focuses a lot on unique embroidery designs and work on the fabric that attracts many girls. Moreover, some girls like a complete red dress while some like just a bit touch of red. Therefore, this designer focuses on both categories to satisfy his customers.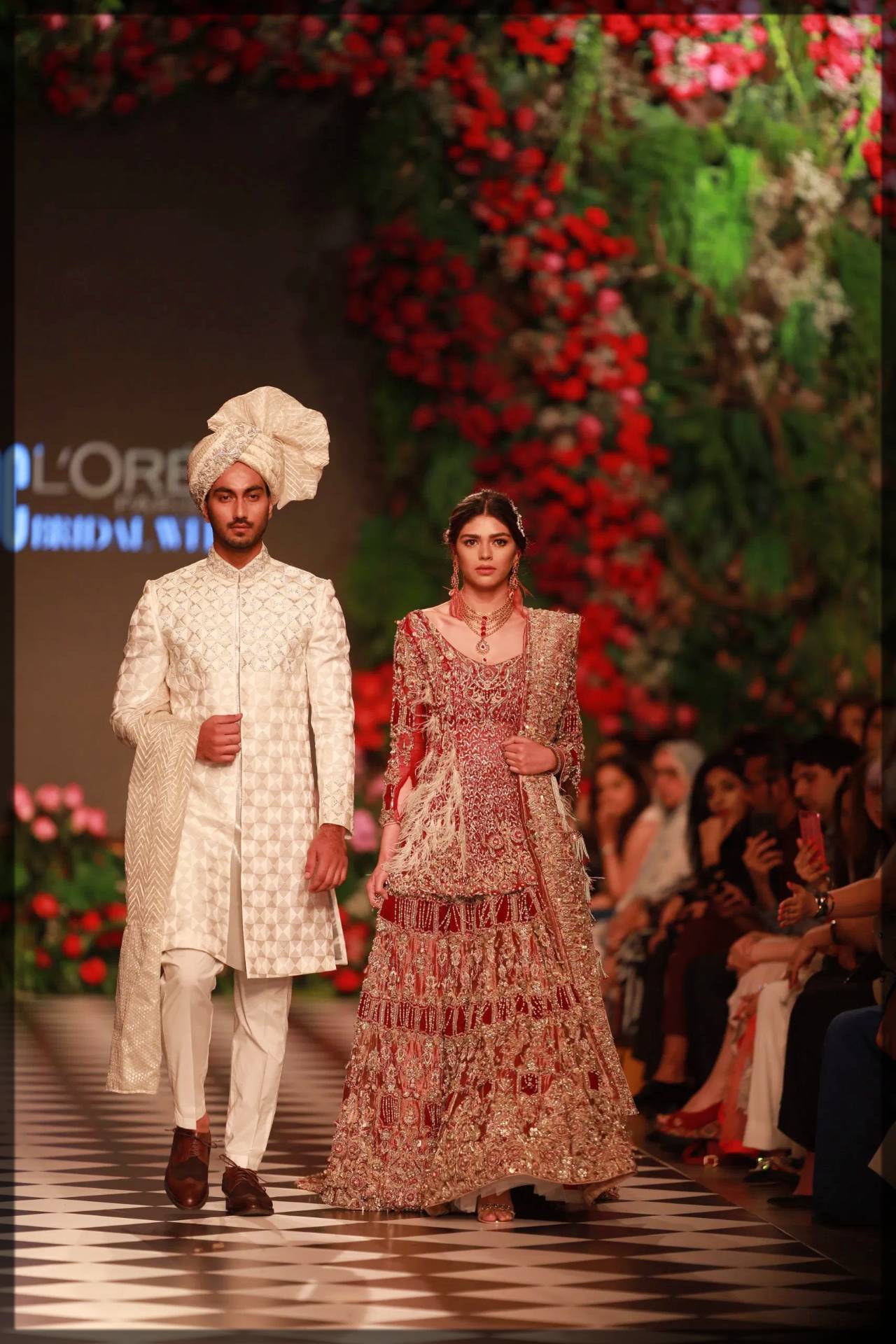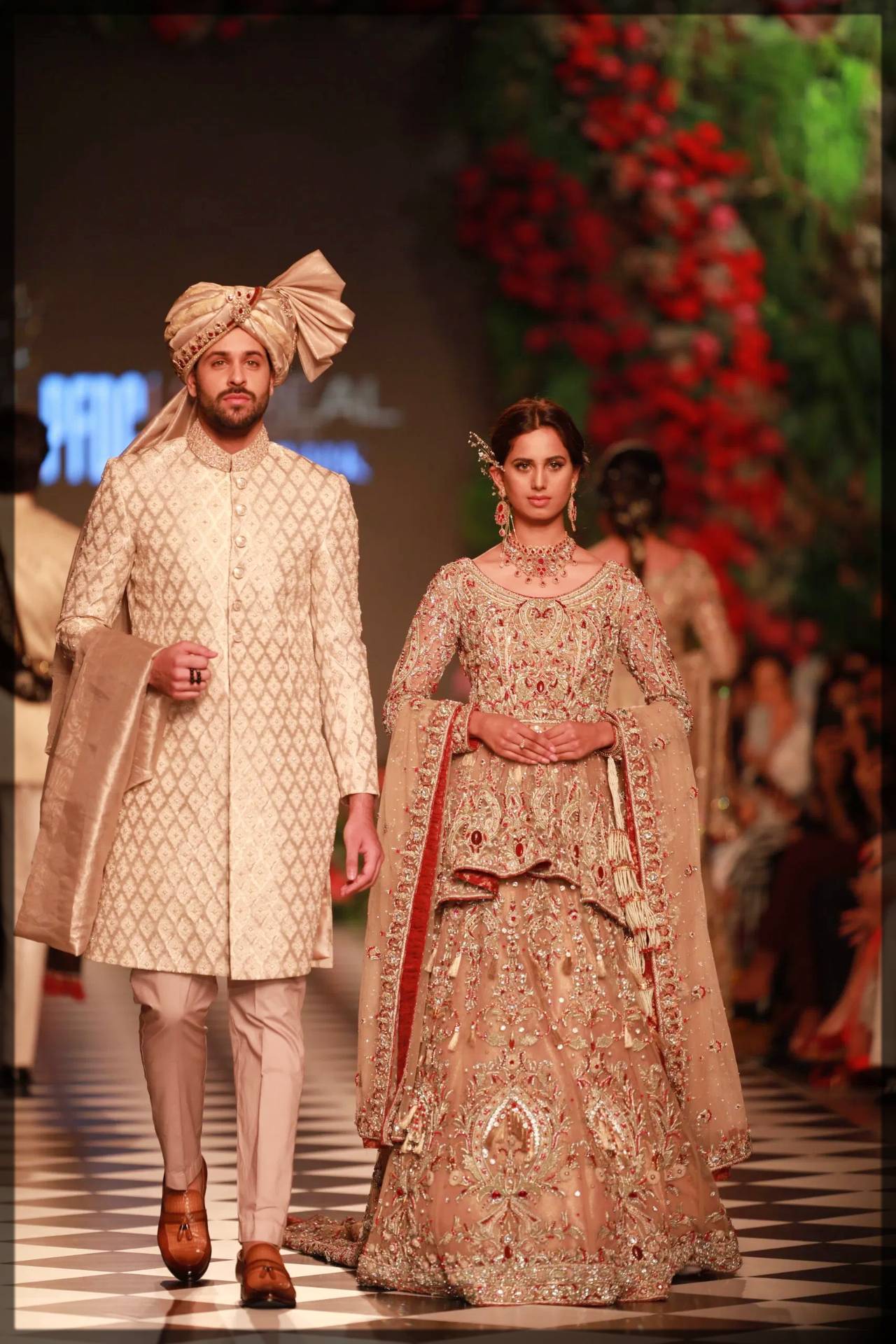 Traditional Jacket Style Choli with Lehenga
Wearing a traditional dress with a universal color combination will never go out of the trend. However, red-black is a universal contrast that suits on maximum girls. Furthermore, this costume has an innovative design of jacket style with heavy golden embroidery. Check some more jacket style dresses here.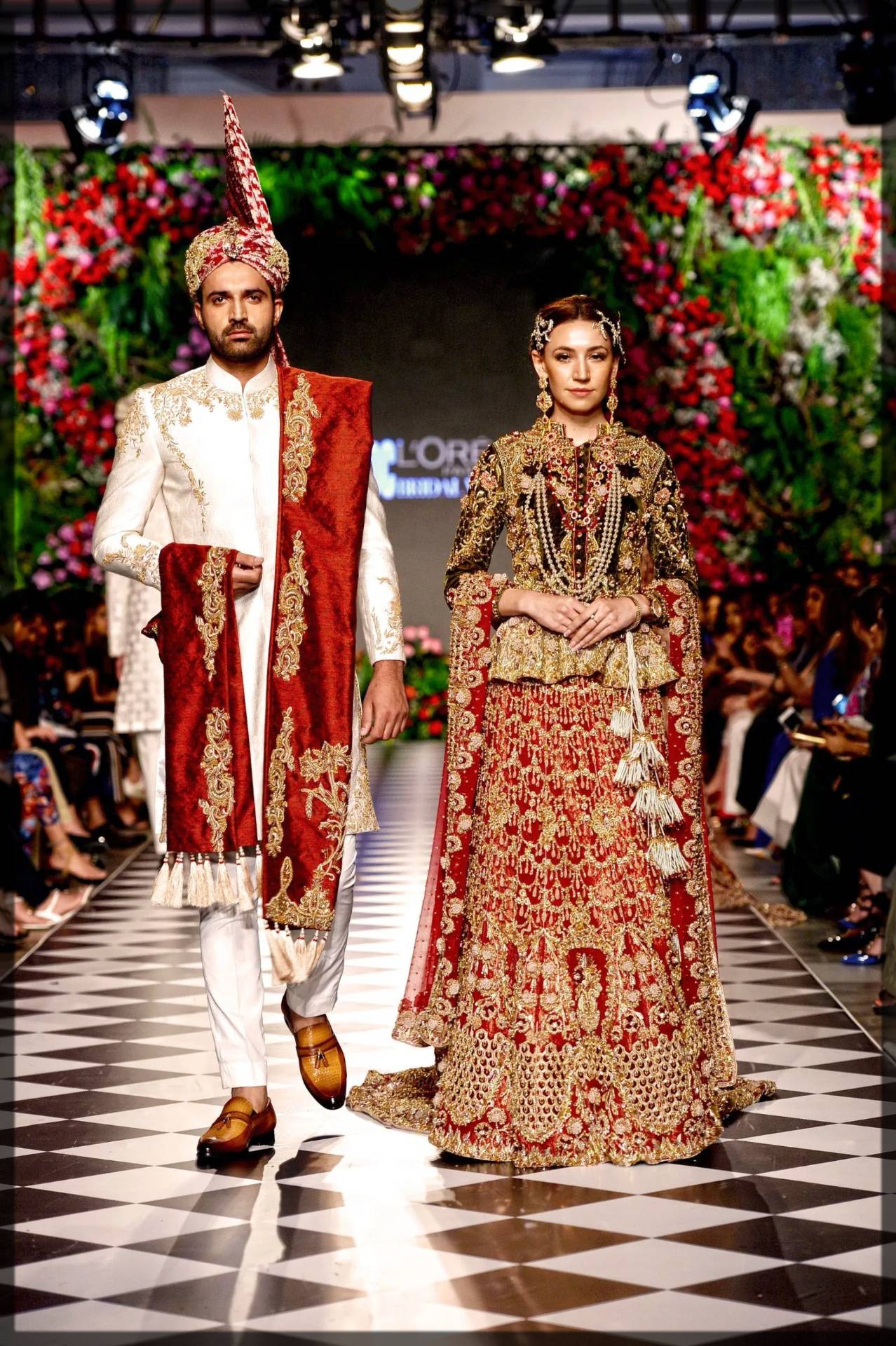 Saree is also one of the demanding dresses of girls. Indeed, Indian bridal saree designs are forever favorite worldwide, but this designer also comes up with unique and splendid saree designs that brides can wear on their special days.
Ahmad Sultan PFDC L'Oreal Paris Bridal Week Collection
PFDC is the category that every bridal designer has, and it includes the dresses that set the fire on stage. However, to be a part of PFDC means presenting the best platform for bridal couture. Being a part of PFDC means that this brand is now one of the leading bridal brands. Please have a look at the runway collection of the creative designer below.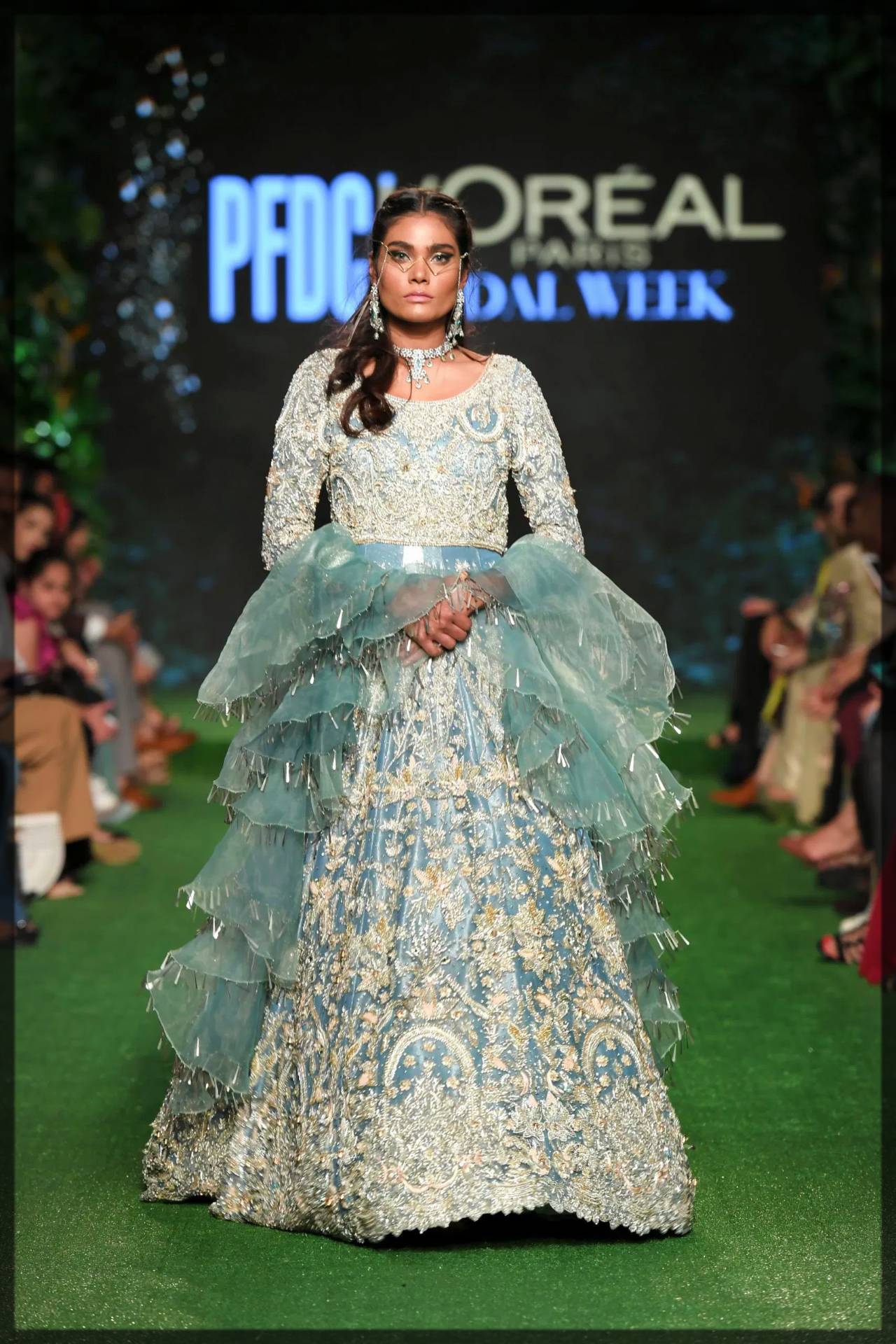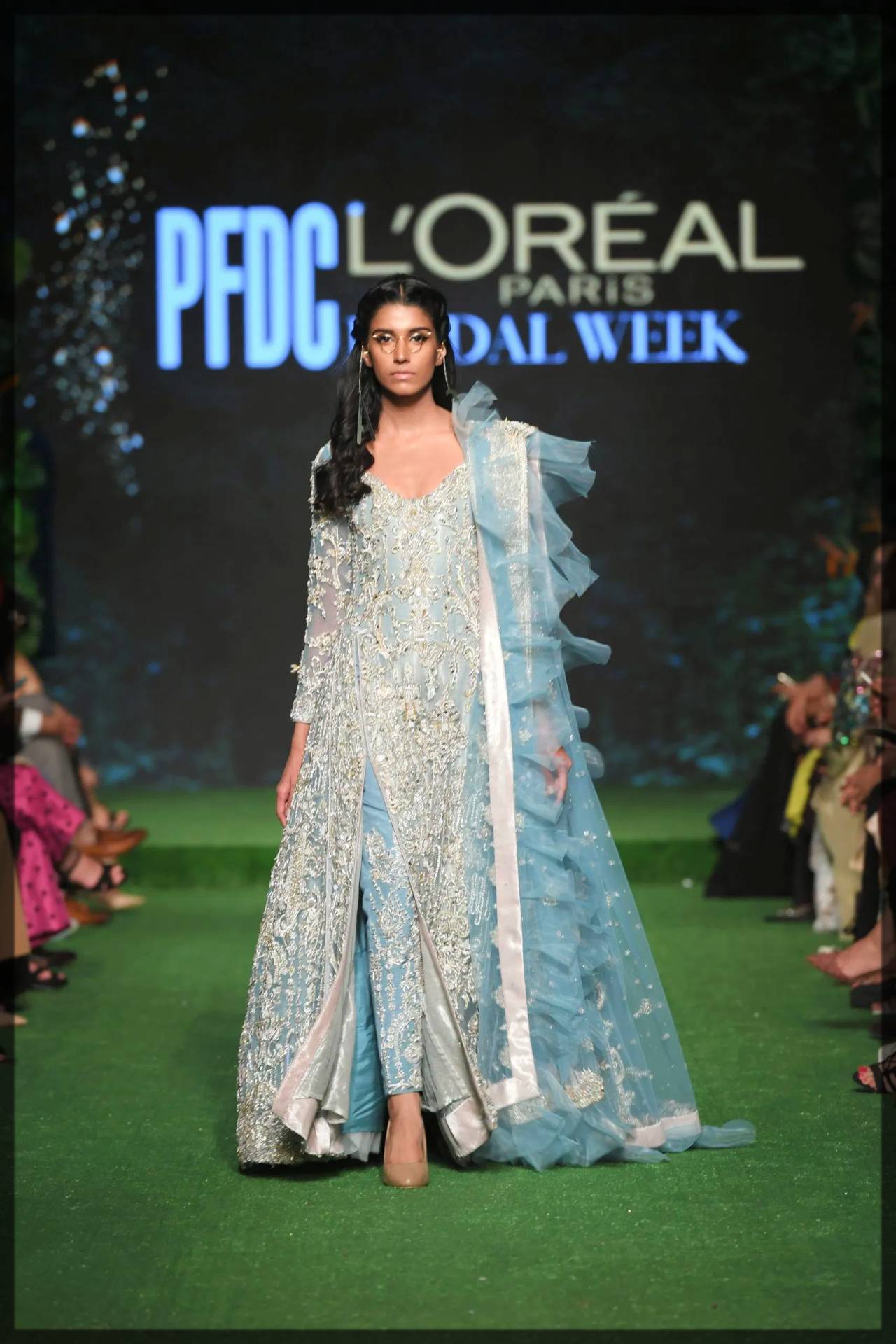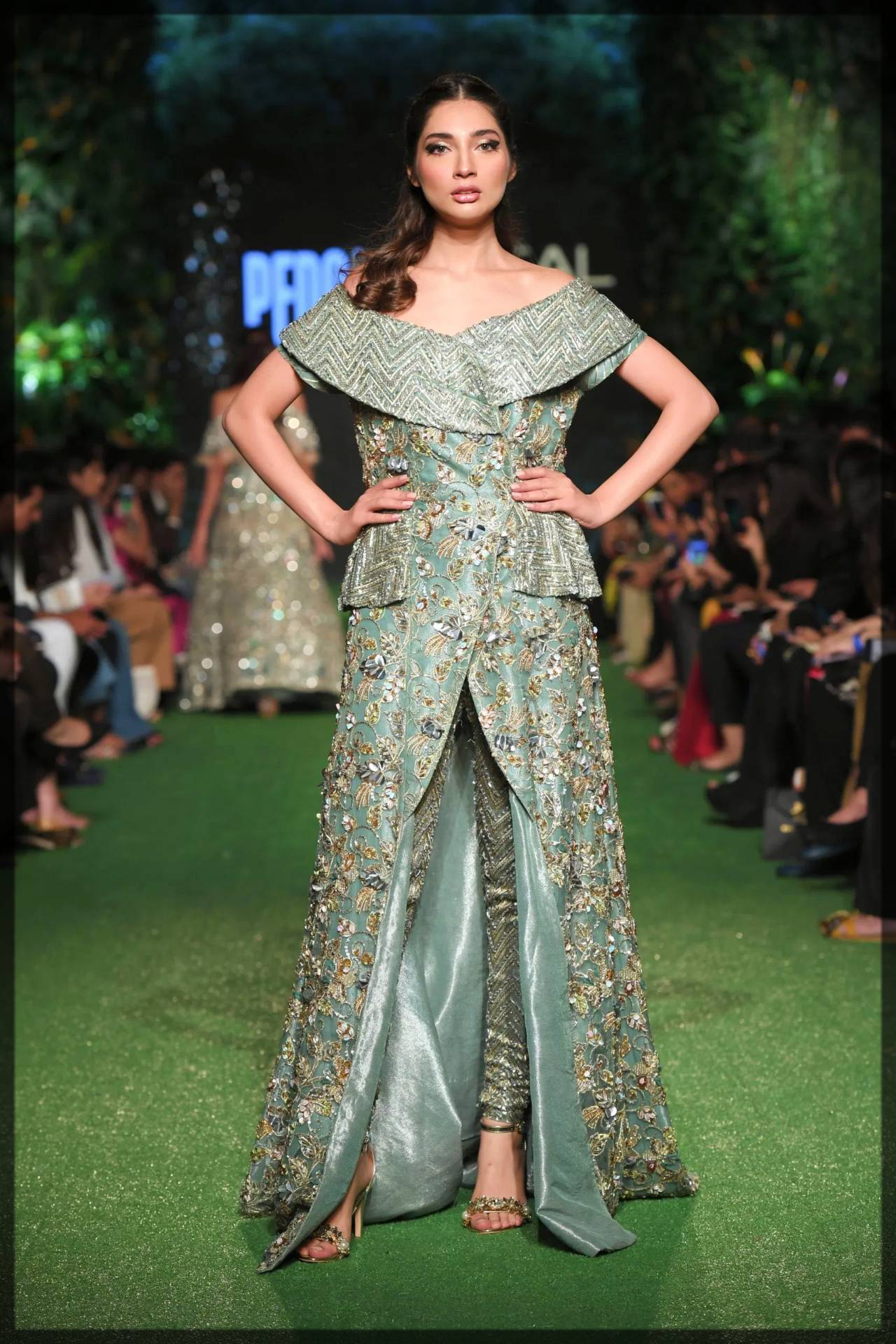 It is essential for a bride to walk elegantly into the event that comes once in a lifetime. If you want to believe in yourself with sheer conviction, go for the embellished dresses above. Undoubtedly, you will be able to bring out the queen of yourself if you don the perfectly embellished dresses above. Do not forget to appreciate the efforts of the designer for creating these energetic styles for you. I hope you will love the opulent designs by Ahmad Sultan's bridal collection. Please give it a thought and have a blissful wedding event.