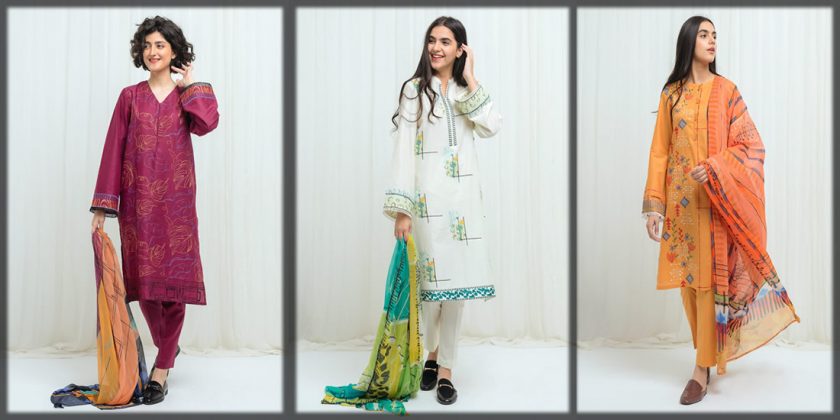 Women always want a detailed demonstration of any style before buying it. They search several famous brands for offering magnificent structures for daily wear and luxury wear. Considering our public's liking, we present you with the top women clothing brands in our blog. So, these 12 leading brands are highly recommended by StylesNic.
Well, women are indeed conscious about their looks and personality. Certainly, people might judge you by choice of your clothes, shoes, and jewelry, etc. So, one must be good at the right kind of outfit to stay confident. Plus, be wise to yourself and choose the striking yet appropriate color and style for yourself.
The following blog is the complete guide for every woman to dress up beautifully. So, do not fear being judged by other people. Instead, show them your fashion sense with your perfect selection of dresses. Moreover, the following top leading brands will aid you out in looking more elegant. Here is a detailed portfolio for you to explore and decide what's good for you.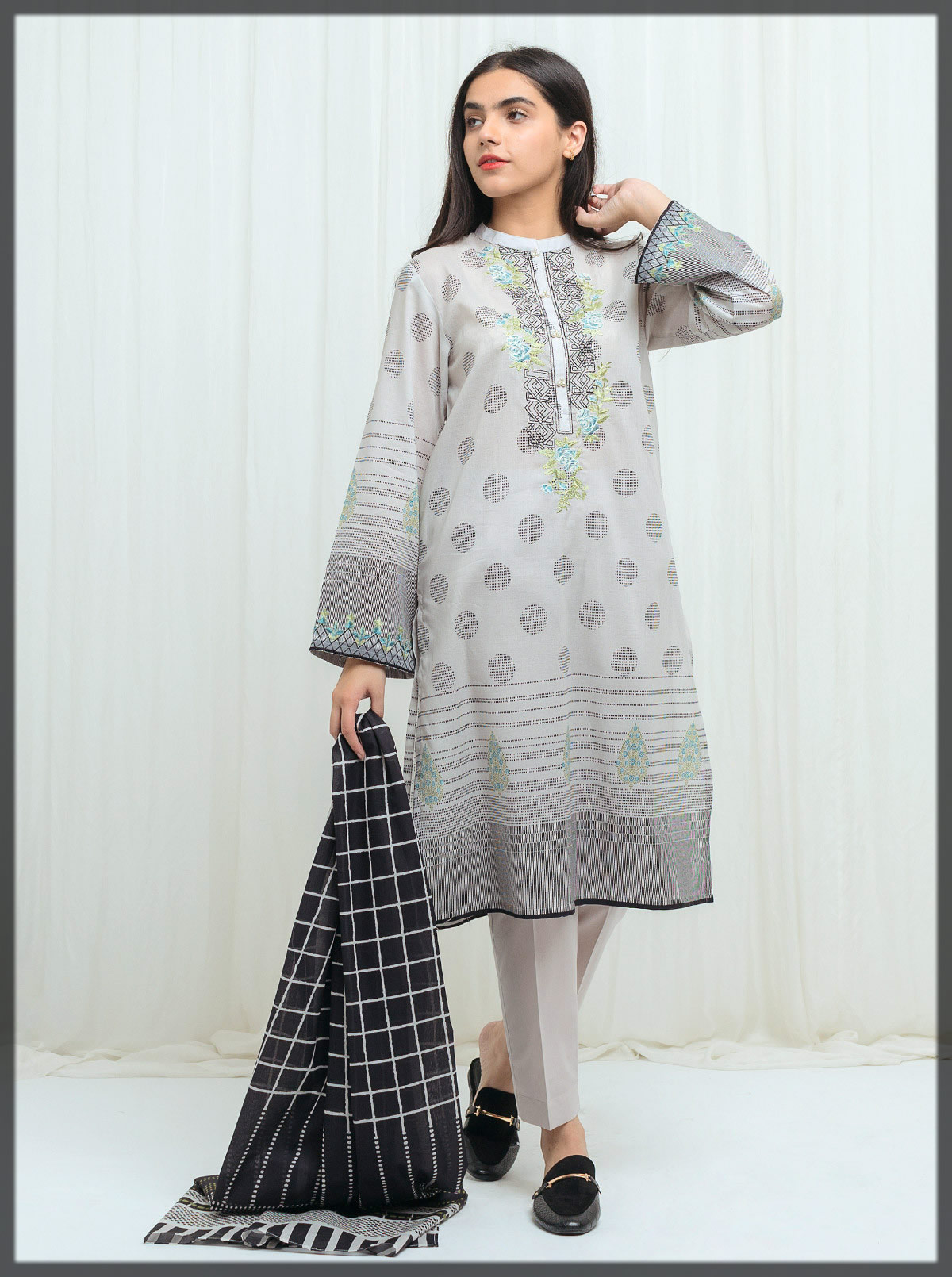 Most Popular Pakistani Clothing Brands/Companies for Women

Never stick to the same menu in food so why do the same with clothing. Instead, try every different style at a different time to bring distinction to your looks. You are not only noticed by the public around you. But, people will remember you if you look much glamorous.
Style up yourself with a variety of modern clothing designs. Several Pakistani fashion designers are busy crafting pretty and modest designs for modern women. Undoubtedly, these brands are loved and shopped by many women out there.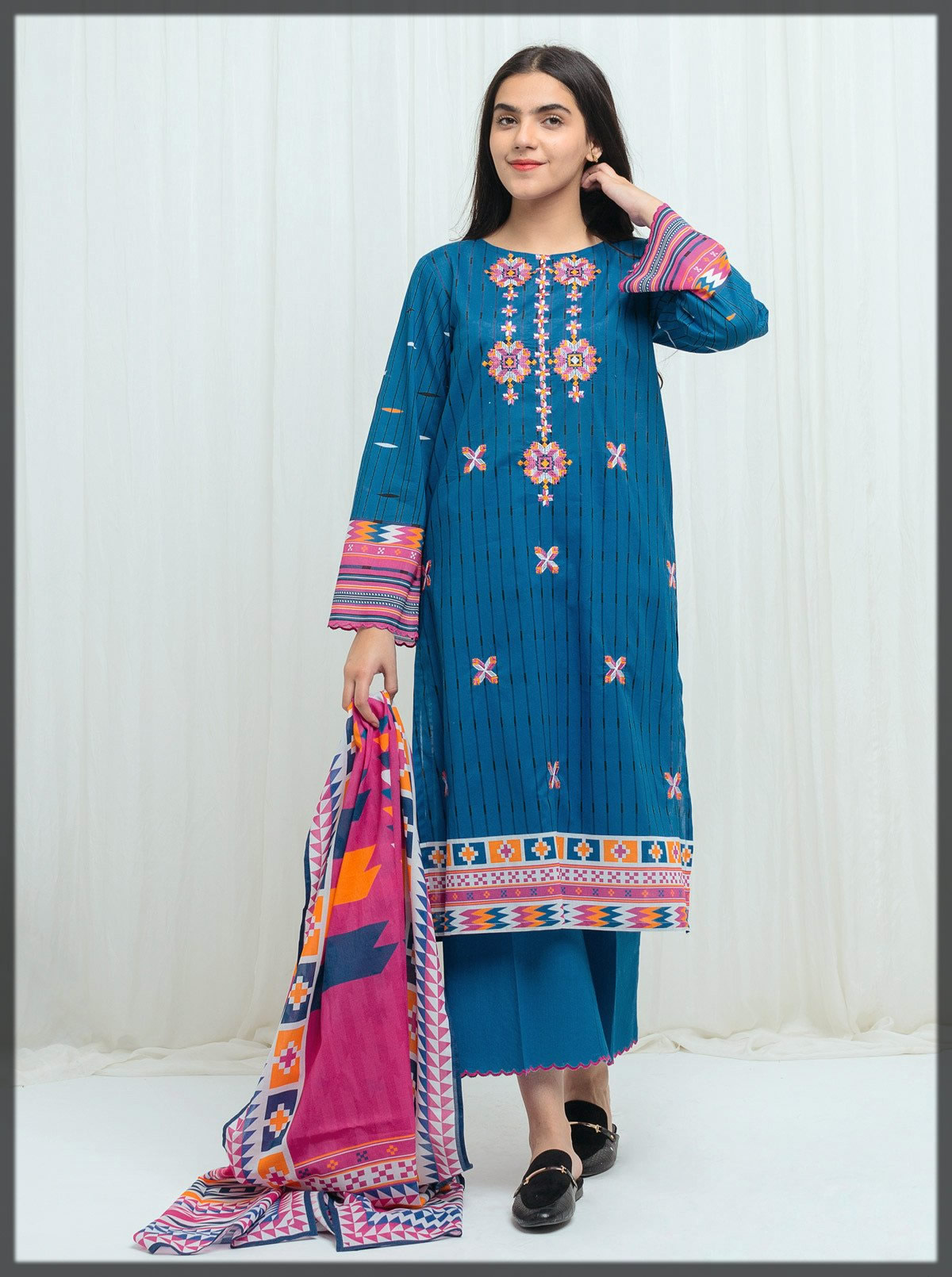 Hit List of Top 12 Best-Selling Women Clothing Brands in Pakistan
Here is a complete list of top clothing brands for women that are prevalent in Pakistan that offer wonderful dresses at affordable prices. Moreover, the price list lies inside the purchasing power of almost every citizen. Scroll down and take a look at the following most popular women's clothing brands!
12. Ideas by Gul Ahmed
Gul Ahmed stands among the effervescent clothing brands in the industry of Pakistan. The brand got inspiration from the global arena and packed it efficiently under one roof. Undoubtedly, beauty is universal and nothing to be proud of and rigid. Moreover,  Gul Ahmed consistently strived to bring glamorous and detailed structure for its beautiful public. It provides fashion at a great value. Plus, it caters to the customer's needs with its effective product sale strategy. Therefore, it brings versatile clothing styles for every segmented group.
People love the intricate patterns of weaving, printing, embroidery, and embellishments of the leading brand. Furthermore, just like how an artist deals with canvas, Gul Ahmed works with true dedication. Plus it shows love for its valuable customers in either way. Also, you can explore an immense variety of inspirational unstitched and stitched clothes for both men and women. For instance, you can explore the breathtaking Gul Ahmed collection for women. The newly introduced trends and fantastic color palettes of the dresses will completely surprise you.
Gul Ahmed Catalog
1. Unstitched Collection
2. Pret Collection
3. Kids Wear
4. Bag, Shoes & Other Accessories
5. Home Accessories



11- Khaadi

Women are very inquisitive about their individuality. Khaadi brings a lot of detailed structuring articles for the public that never compromise on fabric and prints. Additionally, the finest weaving and embroidery techniques are so beautifully done that no one speaks against them. Moreover, you can explore the Khaadi latest collection to visualize the truth about the brand. People love the ambitious and modest designs for their formal and casual wear as well.
The foundation of Khaadi revives the cultural heritage of Pakistan as it showcases a variety of shalwar kameez assortment. Additionally, the vibrant color palettes infused with contrasting techniques make the dress more exquisite. Khaadi became a mega retail brand in early 2012 for its innovative and experimental ideas that turned into a miracle. Well, the leading brand offers a versatile clothing range for every age group. The categories include:
Khaadi Catalog
1. Unstitched Collection
2. Pret Collection
3. Kids Special Collection
4. Bag, Shoes & Other Accessories
5. Aromatic Perfumes
10- Nishat Linen

Market strategies depend a lot on the development of any brand. Nishat Mills is famous for its effective market strategies to engage the customer wholly. Further, the popular brand stands as one of the most well-equipped and modern mills in the country. Moreover, Nishat Linen is expected to rise in the future for its vigilant and tactical management policies. Also, the vertical integration has been done beautifully to encourage the public for more clothing designs.
You can seek a variety of modest styles from Nishat Linen's latest collection for women. Indeed, you will be satisfied with the enchanting hues and detailed patterns. The cost of its dresses is comparatively high. But, the brand never compromises on the quality fabric and texture. Moreover, many people recognize Nishat as being one of the finest and comfortable fabrics for summer and winter clothing styles.
Nishat Linen Catalog
1. Unstitched Collection
2. Casual and Formal Pret
3. Bags, Shoes & Jewelry
4. Home Accessories
9- Cross Stitch
The majority of women always welcome contemporary designs. However, a little touch of traditional designs with the contemporary style will create an illusion in your personality. Also, women who want to be the most different shall go for the Cross Stitch collection. Indeed, the finest retail brand covers all the essential designs for its public.
Further, the beautiful patterns are rooted in the ancient art form. The limitless artwork is something very necessary for a woman to look gorgeous. Also, you can explore a variety of clothing styles from the season's vogue themes and color palettes. For instance, you can perceive the following mesmerizing range for your outfit to stay energetic and modest.
Cross Stitch Catalog
1. Unstitched Daily Wear and Formal Collection
2. Luxury Collection
3. Festive Pret
8- Sana Safinaz

Sana Safinaz is famous for bringing diversified prints and designs for people in every season. The designers Sana and Safinaz are the true innovators and trailblazers in all the business decisions. Plus, the creative endeavors have set a certain standard for gorgeous women.
The clothing brand never sticks to one style every season. Instead, it crafts fascinating dresses with beautiful contrasting hues and prints. You can explore the Sana Safinaz latest collection to see the astounding designs. However, its apparel collection and accessories include:
Sana Safinaz Catalog



1. Unstiched Women Suits
2. Bridal Wear
3. Pret Wear
4. Fancy Bags
7- Maria B

Maria B stands among the top Pakistani fashion brands for providing quality styles to its customers. The brand came into existence in late 1999 and won the hearts of people. Well, many people criticize the brand for being too much expensive. However, high-profile celebrities always prefer and wear exquisite ensembles from Maria B. The brand has recently collaborated with the Turkish model and actress Gulsim Ali to represent Turkeyandh Ayeza Khan to represent Pakistan. Both the actresses will be seen in the new uniting cultures campaign for luxury and premium lawn collection. You can see an immense variety from Maria B's collection as well.
Plus, people show much love for the flattering attires that are much comfortable according to the season. The apparel collection of Maria B presents you the following major clothing styles:
Maria B Catalog
1. Unstitched & Pret for Women
3. Bridal Collection
4. Jewelry and Perfumes, etc.
6- Junaid Jamshed
Junaid Jamshed is the most exemplary fashion retailer among the fashion designer of Pakistan. Moreover, the brand came into existence with the revival of the cultural heritage of the country. Later, it was known as one of the most recognizable brands in the South Asian states as well.
Junaid Jamshed is famous for both men's and women's wear. However, many people love the brand because of the renowned owner of the brand, Junaid Jamshed.  He is famous as the best Naat Khawan of Pakistan. That is why many people show much love for the leading brand. So, the apparel portfolio of Junaid Jamshed showcases:
J. Catalog
1. Unstitched & Pret Wear for Women
2. Men's Casual and Formal Collection
3. Kids Collection
4. Perfumes, Jewelry, Bags, Shoes & Makeup
5- Limelight

A busy woman constantly searches for a one-stop-shop for her ease. Undoubtedly, Limelight offers all the essential fashion accessories for its customers. Also, you will be pleased with the dramatic and eye-catching styles of the leading brand. Explore Limelight's collection for instance.
The brand has extended its portfolio to a variety of other accessories. Undoubtedly, a change in fashion trends always puts pressure on the brands and designers to craft more modest clothes. With 65 retail outlets across Pakistan, Limelight showcases the following categories:
Limelight Catalog



1. Unstitched Dresses
2. Pret Collection
3. Western Wear
4. Bags, Shoes, Scarves, Jewelry & Other Accessories
4- Zainab Chottani

Zainab Chottani is a famous fashion designer who started her clothing work for brides. With time, she integrated to bring diverse designs for the public. You can check Zainab Chottani bridal collection to explore many beautiful bridal dresses.
You will fall in love with the creative designs that will remind you about the Mughal era. Additionally, the finest weaving techniques and lovely patterns will engage you a lot. Check out the latest Zainab Chottani lawn collection to seek beautiful designs.
Zainab Chottani Catalog
1. Bridal Collection
2. Formal Collection
1. Casual Stitched & Unstitched Collection
3- Alkaram Studio

Alkaram Studio is famous for the creative and innovative designs every season. Yes, the brand brings a youthful and diverse variety with incredible patterns every year for its valuable public. You can see the much flattering attires from the recent Alkaram's collection.
Further, the famous brand offers a wide variety of casual and formal outfits for both men and women. The modern era requires modest tools to elevate your look. Therefore, Alkaram caters the people's desires with effective strategies.
Alkaram Studio Catalog
1. Luxury and Casual Women's Wear
2. Exclusive Men's Collection
3. Kid's Collection
4. Home Accessories
2- Ittehad Textiles

You will rarely witness a brand that covers all the clothing range under one roof. Ittehad Textiles stand among the most innovative and versatile clothing brands in Pakistan. The brand came into existence in 2011 and got a tremendous response from the public.
With constant strive and people's lovely response, Ittehad Textiles are now winning hearts through well-styled dresses every season. Also, you can explore the latest Ittehad Textiles collection to seek beautiful dresses. However, its apparel collection showcases:
Ittehad Textiles Catalog
1. Unstitched Casual and Formal Collection
2. Special Premium Collection
3. Men's Collection
1- Bareeze

Bareeze is one of the old clothing brands of Pakistan. The notable brand was founded in 1985 with an exclusive variety for women. Furthermore, people recognized it as one of the finest and flawless clothing brands with slightly higher prices.
Indeed, you will love the aesthetic patterns and artwork. Usually, women prefer to wear exquisite dresses throughout the year. Besides, Bareeze brings a variety of magnificent designs for its loyal customers every season. The portfolio includes:
Bareeze Catalog
1. Premium Quality Unstitched Dresses
2. Luxury Formal Pret
3. Shawls and Trousers
So, here is the most awaited list of the top clothing brand for women in Pakistan. Indeed, the leading brands offer a variety of dressing designs for everyone. Plus, the innovative weaving techniques make the dress more magnificent. Moreover, get yourself a charming outfit from any of the above women clothing brands. Give us your feedback about your thoughts.