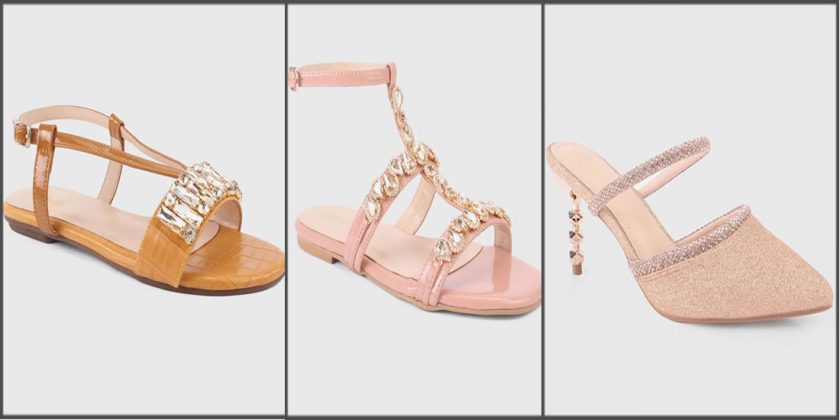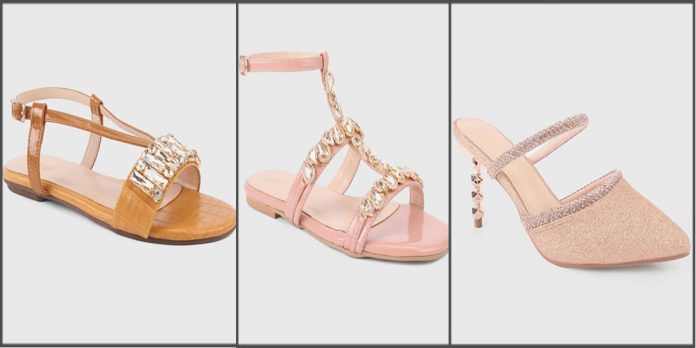 Knock knock? Winter opened cold, bleary eyes to the newborn colors of spring. The bliss of spring lets people enjoy the colors of nature. But, it isn't all about joy and happiness. Instead, one must get herself a nice outfit with contrasting footwear to double the charm of the season. Let's explore the Unze London summer collection, which offers a couple of styles for you to try in spring.
So, make your summer much more memorable with the glamorous footwear by Unze London. The brand showcases an outstanding variety of shoes in quality material and versatile designs such as sandals, chappals, slippers, and heels. Further, the innovative designs will make you stand exquisitely among the public.
So, are you ready to discover versatile footwear? If so, then give a pause to your scroll and look at the following article. Our blog presents you with the latest and modest footwear styles for your summer. Plus, you can follow the essential fashion tips to look entirely dramatic in the mid-year season. So, please extract some time to read out the following blog.
About the brand
Unze London stands among the leading brands in Pakistan and around the globe. It is one of the finest footwear brands that has its origins in the United Kingdom. Through passion and dedication, the brand expanded in many countries of the world. However, it still has its substantial presence in UK and Pakistan. Indeed, product development and product mix strategy's excellence leads the brand to the highest customer demanded brand.
Further, Unze London continues to lead chic and smart destinations for trendy and right kinds of footwear. The apparel collection includes various accessories, bags, kids' shoes, men's shoes, and clothing, etc. Have you seen the Unze London men footwear collection? If not, then quickly tap the link to discover the fantastic styles. However, below are the modest and easy-going essential summer shoe styles for women.
Latest Unze London Summer Shoes Collection for Women (New Arrivals)

With the arrival of spring, people feel much relaxed and have many options to wear. Especially, women anxiously wait for spring as they like to wear colorful and vibrant outfits. Your personality remains incomplete if you do not combine a contrasting pair of shoes. Indeed, matching footwear progressively makes you look stunning and complete.
Undoubtedly, you can not carry a warm pair of winter footwear in spring. The hottest and longest season of the year requires open and comfortable styles. Therefore, several brands have been working on the desires of women to bring impressive styles. You might have seen the previous Unze London winter collection for women. But, here is the latest and seasonal assortment for you below by the leading shoe brand. Further, the prices of shoes are also mentioned for your ease.
1- Casual Wedges Chappals for Teens
Do you want to stay original and easy at the same time? Are you looking for impressive and easy-going footwear for summer? Well, it all depends on your choice. You may have a variety of options for yourself, but the selection is yours. So, always select and go for a style that coordinates with your personality and outfit.
Below is an essential casual wedges chappals assortment for you. All these chappals are made with the best color theme and soft soles that keep your feet in place. Plus, they used all trendy designs to craft these chappals. You can carry these chappals at any casual and formal events to get the stunning flash.
2- Casual Slippers for Daily Wear
Did you know that a proper finishing to any outfit is a vital for a striking look? If you know it, then you must be aware of the importance of footwear. Indeed, a nice pair of shoes gives a neat and complete finishing to your entire look. Therefore, whenever you dress up nicely, try to go for classy footwear to complete your vibe.
Below is a dramatic portfolio showcasing dynamic slippers styles for women. Pick the one that coordinates well with your dress. Plus, choose your color wisely that goes perfectly with your skin tone. Get exquisite pair of slippers likewise from the latest Insignia's summer collection for women.
3- Easy-going Flat Sandals
You can never walk comfortably on a straight path until you wear a strong pair of shoes. Even for daily wear, one must choose a chic style to stay modest and unique. The college-going girls always search for a variety of dynamic styles. Therefore, we are presenting you with the fantastic and essential spring/summer casual sandals below.
Take a while to explore the fundamental sandals below. Undoubtedly, the youthful designs will appeal positively to your character. Plus, the easy-going styles will progressively look gorgeous whenever you coordinate them well with your dress. So, quickly pick up your favorite sandals in contrast to your dress from the latest Unze London summer collection. Check out the ECS shoes summer collection for more sandals.
4- Classical Evening Sandals by Unze London

It is always a terrific idea if you think about replacing your old shoe styles with modest ones. Don't you believe that everyone must try the latest and trendy clothes and footwear? Well, I think everyone desires to look modern with exquisite pair of shoes. So, here we are presenting you with the modest and easy-going evening sandals below.
You can explore similar footwear styles from the latest Clive collection. But, Unze London presents you with dramatic and exquisite styles as you can see below. The straps will hold your feet tightly in place. Hence, it is an ideal option for those who wanna comfy their spring with blissful tones and styles.
5- Unze London Block Heels Summer Collection 
What are you looking for? Are you in search of an effortless and timeless block heel style? Do you want to enhance your formal look with a nice pair of shoes? If so, then quickly pick the desired style from the following portfolio. Plus, you can explore impressive block heels likewise from the latest Metro shoes summer collection.
Take a look at the image gallery below to discover the graceful block heels. Undoubtedly, the following styles will be an ideal option if you are going to an evening party. All that you need is to pick the right color and style according to your texture and dress.
6- Traditional Khussa Collection by Unze London

Women of mid-age can not wear fashionable heels and sandals. Instead, they search for a design that holds their feet adequately in place with a soft sole. Do not need to worry as we have a fantastic collection for you. The following khussa collection is ideal for such women. These wearable and modest styles will make you look more elegant because these shoes are appropriate for middle-aged women.
Take a look at the graceful and soft sole khussas below. The maroon and silver  are versatile shades that can be coordinated with any dress. Plus, it reflects the true grace and exquisite beauty if you wear universal black footwear. The soft inner and upper sole is perfect for old-aged women. Further, nowadays youngest also like to wear the khussa shoe to enhance their style. The following khussa are also ideal for young girls to stand out.
7- Party Wear Glam Night-Out Heels

The right kind of footwear enables you to have confidence in yourself and enhances the beauty of your whole look. Plus, you can walk smartly on the runway if you pick your footwear wisely. Since many of you might not wear high-heels, so we have a separate collection for them, as shown above. Those who can quickly wear heels and wanna hook the audience can go for the following assortment. Undoubtedly, you look much innovative and magnificent if you wear heels.
Moreover, no season ends without an evening party or a wedding. Plus, Pakistani culture is overwhelmed with a mixture of events. Significantly, the night parties never came to an end. Such events require a glam pair of shoes that goes well with your formal dress. Therefore, several shoe brands work to bring the desired collection. Here you can explore the exquisite night-out heels by the latest Unze London summer collection for women.
Besides a colorful and chic outfit in spring, one must go for an impressive pair of footwear. Luckily, women have many options as several shoe brands bring a seasonal assortment. Unze London summer collection for women presents you with some easy-going and engaging footwear. I hope you will love the comfortable styles for spring.