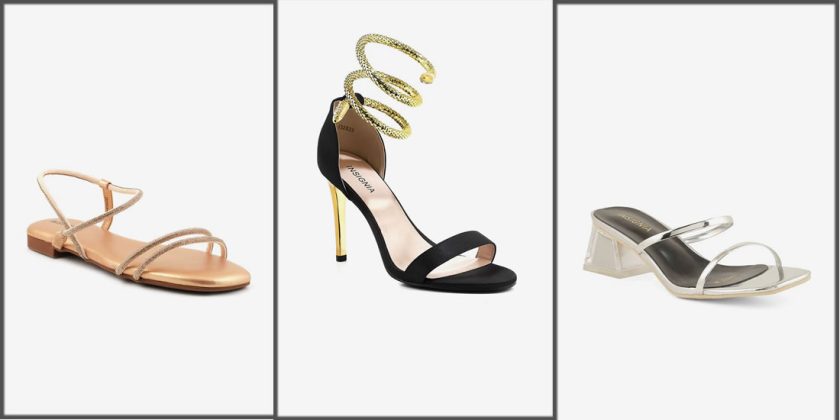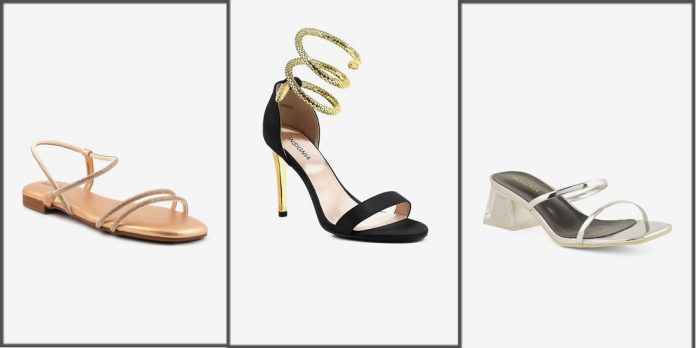 If you want to create a fabulous impression and let everyone perceive that you are a precise person, make sure to wear classy shoes to present yourself. Insignia shoes summer collection will allow you to get the ideal and dreamy footwear and formulates your appealing look. This brand also provides online shopping, so you can easily purchase your required footwear with one click.
Whether you are a woman or a man, shoes play an essential role in your outfit assembling. We wear shoes to give comfort to our feet so that we can efficiently run or walk. You can choose any footwear for you this season from the official outlet or online store of Insignia. It offers you a wide variety of shoes in the most charming hues.
Explore this blog towards the end to check the latest collection of Insignia. This season Isignia offers a stunning variety of slippers, flip-flops, sandals, chappals, heels, and khussas. All you need is to choose a comfy outfit to freely and happily enjoy all the lovely moments of the summer. You can wear these shoes at any casual or formal gathering to make all of your breathtaking and charming flashes.
Latest Insignia Shoes Summer Collection for Women [Fresh Arrivals]
The most popular brand of Pakistan Insignia was founded in 2011. Each season it offers extravagant shoes with outstanding and excellent quality. You will assuredly get the various styles of summer shoes in the Insignia shoe summer collection.
Insignia has launched a wide range of thick heels, square heels, and even round wide heels to make its summer assortments more luxurious and modest. You will find the following kinds of footwear styles in its latest catalog:
Insignia Summer Catalog
1- Fli-Flops/Homewares
2- Fancy Summer Slippers Collection by Insignia
3- Summer Casual Sandals Collection
4- Insignia Summer Khussa Collection
5- Cone Heels Compilation

6- Insignia Shoes Summer Collection in Chunky Heels
7- Classy Summer Ankle Strap Heels for Ladies
8- Summer Wedding Collection by Insignia
9- Awe-inspiring Back Open Shoes
10- Lavish Summer Fancy Sandals by Insignia
Every woman wants to refresh their closet with the latest assortment to look unique and different from others. Take a look at the various flip-flops styles below that are very comfortable to wear. These shoes are available in all sizes in various colors. You can wear these shoes with casual wear dresses to add more grace to your gaze. Picking the right footwear will allow you to make your dress look progressively smooth. All these flip-flops are made with soft fabric that helps to keep your feet in comfort. For more comfy slippers, visit the ECS shoes summer collection.
Fancy Summer Slippers Collection by Insignia

You need the classy fancy slippers for casual or formal gatherings to make your flash more breathtaking and awe-inspiring. Have a look at the fancy slippers collection of Insignia that is very impressive and chic. Here you will get the dazzling slippers in the most amazing patterns and tints. The best thing about this brand is that it used vibrant tones and soft material to make its latest summer shoes for women.
Youngsters reliably try to wear the comfiest shoes, hence they can walk without any difficulty. Look at the cutest summer kolapuris below that will make all of your classy and attractive gazes. You can wear these classy kolapuris in your daily routine to do your office or homework efficiently. Also, their costs are referenced, so you can quickly get any ideal shoes from an outlet or online store as you like.
Insignia Summer Khussa Collection

Khussa is the comfiest and slick footwear that makes your flash generally beautiful and upscale. Insignia is one of the most adoring brands since it has all types of footwear. The brand additionally presents four distinct kinds of khussa in their summer variety.
By wearing the khussa, you will make the entirety of your charming and unique looks. In this variety, you can get any color to pair with your outfits. All you have to do is visit any physical store of the Insignia and get the most preferred khussa styles according to your preferences. Further, Metro summer collection is also worth buying this year.
Back Open Shoes for Summers



Back-open is one of the most recent and new examples of footwear that will improve your late spring look and make it all the more appealing and attractive. Most youngsters like to wear back-open footwear in summer so that they can feel energetic. It will keep your feet refreshing and relaxed. Here are the perfect back-open style shoes that will undoubtedly make your look all the more captivating. For more shoes, explore the Unze London summer shoe collection.
Cozy Summer Sandals by Insignia

Look at the most staggering and luxurious fancy sandals by Insignia. You wear these fancy sandals at any social gathering, get-together, or even at wedding events. You can perceive how delightfully Insignia styles these chic shoes. Combine these sandals with your formal or casual outfit to add more sparkle to your gaze. For more such variety, check out Stylo summer shoes.
The heels are in various structures, like cone, wedge, chunky, and many more. The cone heels will help you to walk effectively. Further, the cone-heel combination provides you a different look and adds more engagement to your style, and makes it illustrious. You just have to pick the correct color for looking magnificent. Furthermore, you can have the opportunity to wear cone-heeled shoes with any stunning summer dress, which offers you an ideal look at any casual and formal parties. Ndure summer shoes are also worth buying.
Insignia Shoes Summer Collection in Chunky Heels
Insignia is always presented the fashionable footwear to fulfill the requirement of its clients. It generally offers new and stylish pattern footwear by adding variations in old shoe designs. The chunky shoes are likewise called square or block heels. This style has made a comeback in a significant way this season. Whether you necessitate a classy look or prefer a decent vibe, Chunky heels will make your flash more noteworthy and breathtaking. Have a look! Also, visit Clive's summer shoes.
Classy Summer Ankle Strap Heels for Ladies
Heels are the necessary thing for all women. For this, Insignia ventures to introduce the heels in various structures as per the trends. Look at the most bewitching ankle strap heels that are the best decision to wear at any gathering or easygoing occasion. You can wear them with jeans, pants or a suit as per your choice to furnish and renew your summer look. For more heels, visit the Starlet heels collection.
Summer Wedding Collection by Insignia
A social gathering or wedding occasion is a particular event where every woman wishes to develop herself with the best outfit and shoes, so she can look remarkable and beautiful. The excellent combination is furthermore containing fancy shoes so you can make your lovely look more glammy. If you ought to look basic yet eye-catching, try these lovely shoes to making your impressive more dazzling and stunning.
Your relaxed summer look is fragmented without comfortable shoes. As indicated by your outfit, picking the correct footwear is likewise influential art numerous individuals know. The latest and modest collection of Insignia makes you flattering by wearing the right shoes with a beguiling outfit. Look above and explore its latest summer collection with the prices.