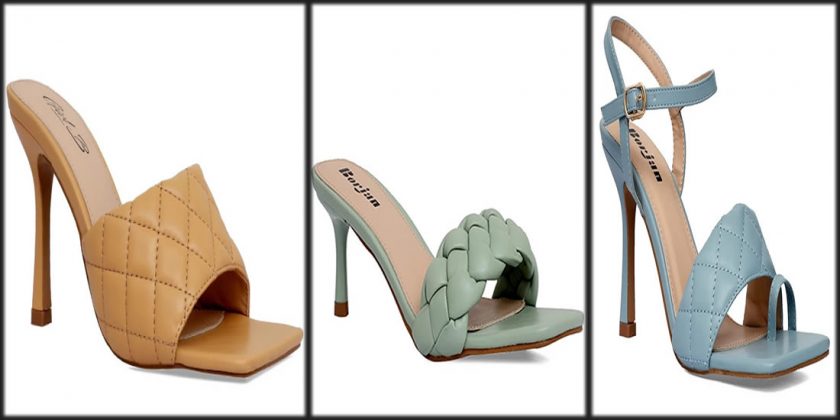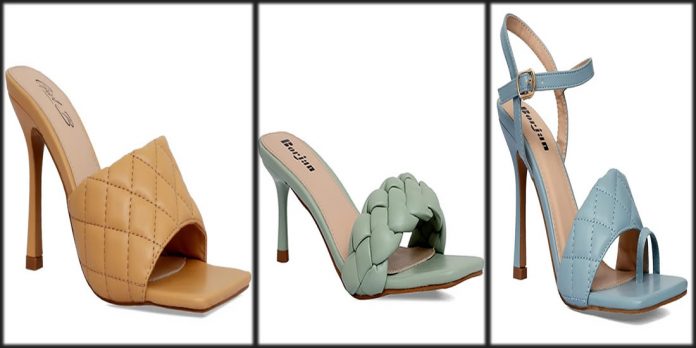 A strong and comfortable pair of shoes can make your event much memorable. Therefore, women require fine and contrasting footwear to complement their entire look. There are several shoe brands that are busy making modest and trendy footwear designs. Here is the latest Borjan shoes eid collection for you to wear at this year's holy festival.
For a peaceful mind and soul, you need to buy an pair of comfortable shoes. Luckily, the shoe brands of Pakistan are creative enough to make youthful and easy-going designs for people. Also, the premium quality material used for making shoes is highly comfortable. Therefore, people trust the leading brand for its premium quality and latest styles.
Are you ready for the Eid collection by Borjan? If so, then take a deep breath and have a tour of the following collection. It will take you to the most stylish, comfortable, and versatile collection of footwear. The range includes a variety of styles for teens and comfortable footwear for women. So, let's take a moment to appreciate the efforts.
Borjan Shoes Eid Collection for Women (Latest Designs)

Borjan is one of the finest retail companies with many stores in the cities of Pakistan. The brand efforts to deliver exceptional product services via employees who put their struggle in work. The brand came into existence in early 2014, in the middle east market.
With continuous struggle and a strong vision, it has 123 functional outlets across the cities of Pakistan. Also, there are some non-functional outlets under progress too. From modern to chic, the Borjan eid collection below offers sophisticated footwear designs for women.
Casual Chappals by Borjan Shoes Eid Collection
A pair of shoes can change your life to an angle of 180 degrees. Cinderella is proof that you are incomplete if you are not wearing a proper pair of footwear. Undoubtedly, comfortable footwear is of great significance. But, you can cheat yourself of Eid with a flaunting and contrasting style. Below is the collection of new chappal designs for you.
Borjan shoe eid collection brings essential colors and designs for you below. Well, brown is a universal color that easily combines with any outfit. Therefore, you might observe a majority collection in brown. Pick up an easy-going style for yourself that can coordinate appropriately with your outfit. I hope you will love the dynamic and comfortable chappals.
Casual Easy-Going Slippers for Teens
Value your comfort and kill the old thoughts. An ancient knowledge says that a woman is critically observed with the choice of her clothes and footwear. Therefore, she must be dressed up correctly for getting positive eyes and vibes. Fortunately, shoe brands today have a lot of collections in a variety of designs for women to fulfill their closets.
Here is the slipper collection by Borjan shoe eid collection for you. Many of you might already have this very common style in your closets. But, those who have been searching for such a classic style shall quickly pick any one pair from the portfolio below. For a more similar variety, explore the dynamic Stylo shoe eid collection for women too.
Comfortable Soft Sole Slippers for Women
A change is always attractive and worth doing. However, some aged women can not wear casual slippers and chappals that are shown above. Rather, they need a soft and high sole style that can hold their feet well tightly in place. Also, they desire to combine a contrasting pair with their dress to stay modest and classy like all the other women in the gathering.
Borjan always satisfies its customers by offering a variety of footwear styles. To transform your body language and soul, go for the following soft sole pair of slippers. The stylish crisis cross and buckled designs are ready to change your casual look to a formal one. Undoubtedly, people will appreciate you if you choose any of the following designs and from the Insignia shoe eid collection.
Back-Open Block Heels for Women
Undoubtedly, perfect summer shoes can aid you to travel more easily. Luckily, Pakistan's shoe brands have a variety of such designs for women to walk on the runway without any difficulty. Wearing a nice pair of shoes that coordinate well with your dress is the most impactful decision of a woman. Let's have a look at the following Eid styles for women.
The image gallery showcases graceful back-open heels styles. There are amazing designs including criss-cross straps, puffy designs, and simple shoes with round heels. The little 2 inches heel is comfortable for everyone to wear on Eid. Pick up the style that can go perfectly with your Eid ensemble. Apply a nude nail color on your feet for an attractive and complete look.
Easy-Going Sandals by Borjan Shoes Eid Collection

Being a little obsessed with your outfit and eid footwear reveals that you are a gem. Undoubtedly, people critically observe the outfit choice of a woman. Similarly, people make shoe contact first instead of eye contact. Therefore, a pair of nice and comfortable shoes is the top priority of every woman. Here is a nice collection of comfortable sandals below.
Who says that a woman of enough age can not look beautiful? It is the right of every woman to dress up shabbily and look beautiful. Therefore, the Borjan shoes Eid collection brings you a variety of soft sole sandals. Head over to the following gallery and get yourself a pair of sandals that can coordinate well with your Eid ensemble. Please give it a thought!!
Comfortable Sandal Heels for Eid
A stylish pair of sandals can carry a woman perfectly. To the barefoot woman, real happiness lies in the availability of nice pair of shoes. Well, everyone needs to measure their life with the availability of goods. Those who have a nice collection of shoes feel that they can conquer the world without any obstacle. Admittedly, the comfortable pair of sandals below will be ideal for teens and youth to enjoy the event. Please take a look at the Metro shoe eid collection as well.
There is a huge variety of strapped and buckled sandals here for you. There are always some pros and cons of every product. Well, the first advantage of these buckled sandals is that they hold your feet tightly in place. People who can not handle their feet shall go for the following styles. However, women who are slightly heavy in weight should not go for it as it may cause swelling on their feet. I hope you all will get my point. Have a blissful Eid.
Stylish Heels by Borjan Shoes Eid Collection
Who says that an Eid is complete without pointed heels? Indeed, several family gatherings are conducted to enjoy the quality time of the holy festival. Sometimes, people arrange night events for a neon theme party for a more dramatic enjoyment. Such event desires to go for an aesthetic pair of shoes that can bring out the ultimate elegance. Undoubtedly, the stylish and glam night out heels will be an ideal choice for teens to wear at night parties of Eid.
Please have a quick glance at the following versatile heel designs by the Borjan shoes eid collection. The dynamic and modest styles are available in high-quality material. Undoubtedly, the premium quality material and comfortable styles will enable you to enjoy your eid to its fullest. Get yourself a contrasting pair of heels that can compliment your entire eid look. I hope you will get your desired design from the portfolio below.
Show good manners with the right selection of shoes. People will always judge you with your choice of shoes. Therefore, a wise and nice selection is important for everyone. I am glad to say that the Borjan shoes eid collection is now offering all the essential and comfortable eid shoes. The versatile and dynamic collection above will comfy your holy festival. Please take a while to appreciate the efforts of the designers. I hope you will love the styles above.