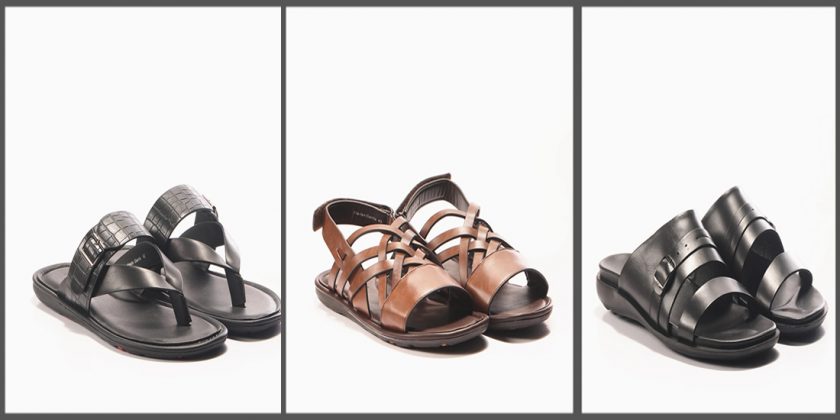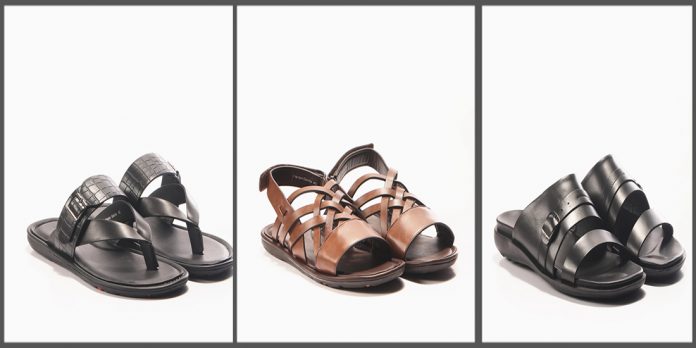 The summer season has been started, and like all other brands, the Hush puppies summer collection for men has also been launched. The excellent quality of these shoes makes this collection more dazzling and classical.
Shoes also play a vital role in demonstrating your solid character. Hence, all men prefer to buy the latest pattern footwear to adds more charm and grace to their personality. In the newest summer collection of Hush Puppies, you will get the various types of shoes at a reasonable price and long-lasting durability.
Furthermore, Hush Puppies is a renowned name in the shoes. The brand has never compromised on the stuff, quality, and designs of its products. The footwear by Hush puppies is highly comfortable, and they are also designed to make your feet more relaxed so you can efficiently run or walk.
Latest and Classical Hush Puppies Summer Collection for Men

This Season, Hush Puppies has introduced fantastic footwear for men of all ages. In the latest summer collection of HP, You will get the full range of shoes in different types and various colors. You can wear these comfortable shoes in the office, in your daily routine, and also at home. 
These comfy shoes also shield your feet from the heat and keep them cold and calm. You can wear these impressive shoes with your pant court, shalwar kameez, kurta pajama, and even with the three-piece suit. In the latest Hush Puppies summer collection for men, you will get the following types of shoes.
Formal

Moccasins

Athleisure

Slippers

Sandals
Formal Shoes in Hush Puppies Summer Collection



Formal footwear is mostly required for formal events. You can also wear them comfortably in your office, on formal occasions, and on the outdoor trip for attending your official tasks. Hush puppies keep in mind the standard requirements of the people and design the perfect styled formals shoes, as you can see below.
You can likewise wear these shoes with your engagement dress as well. For more formal shoes, visit the Ecs men shoes collection that also contains a wide variety of formal shoes in the most distinctive tones and patterns
Moccasin Shoes in Hush Puppies Summer Collection



Hush Puppies have also launched its collection of Moccasins for summer. Furthermore, the brand also makes sure that these shoes are designed from soft and high-quality leather. Moreover, moccasins are footwear that has a different style and is also quite popular among men. This brand makes sure that it produces first-class shoes by considering the level of comfort and the inclination of the men. 
The following moccasins of HP are very soft, and they also keep the foot at ease. In addition, these shoes are also available in various designs and colors. One of the best things about this brand is that it prepared the shoes according to the requirement of the people. Good quality is also the reason for the popularity of this brand among people. Moccasins look very stylish with simple men's kurta. You can likewise wear your moccasins with your three-piece suit to look smarter and more handsome. 
Athleisure Shoes by Hush Puppies



The brand not only manages to maintain a high quality but also makes it available to people. Moreover, different styling and color of the shoes proffers people a wide range of options and provide them with a chance to select the one according to their choice. They are very popular among people because of the level of comfort they provide while wearing them.
This brand also makes sure that it provides all the popular types of footwear for men, and in fact, this is the reason it also manufactures and prepares athleisure footwear. Similarly, athleisure is comfortable footwear that can be worn for the evening walk, cycling, or for any casual gathering. Furthermore, they also go pretty well with trousers and make you feel quite relaxed and comfortable.
Comfortable Slippers for Daily Routine



Slippers are the most needed footwear for everybody, and they are usually worn at home and anywhere to feel relaxed and comfortable. The latest Hush Puppies slippers are generally designed by considering their usage, mostly at home, and they are made up of quality stuff. Furthermore, they are supposed to keep the foot comfortable and not get tired while wearing it.
Summer slippers of HP are also available in various designs and styles. These slippers are designed in a way that offers complete support for your heels and ensures that your feet do not experience any stress or pain after wearing them for an extended period. You can wear these slippers with any of your summer outfits to look more impressive and classy.
Hush Puppies Summer Sandals for Men



The weather in summer is scorching, and in fact, it becomes challenging for males to wear formal shoes or sneakers. Because of hot weather, the sandals are trendy in the summer because they make your feet feel entirely relaxed. The brand has ensured that all designs and styles of the shoes are weather-friendly and stylish.
In addition, it has launched a new collection of sandals, which includes a wide variety of shoes because people of all ages usually wear sandals, and they are in high demand in the summer season. You can wear these classical sandals with the summer jeans pant and even with the pant court to make all of your jazzier and breathtaking flashes.
More Variety..!!
Now have a look at the entire catalog of Hush Puppies summer shoes collection for men. In its latest collection, you will get all kinds and styles of shoes in the most lovely and vivid tones. You will get the slippers, sandals, formal and casaul shoes in its newest group that indeed renews your look and make it more dazzling. You can wear these shoes at any casaul and formal events to make all of your striking and breathtaking looks. Furthermore, you can likewise wear these shoes at a summer beach party to look more impressive and smart. 
Like others brands, Hush Puppies also offers an online facility for its clients. If you dont have time to visit the market or you dont have any Hush puppies store in your city at that point, you can get your footwear by an online request. If you don't have any thought about online shopping? Feel relax. We are here for your comfort. Read the following steps,
Go to the official site of Hush Puppies

Now select your desire footwear and add it to the cart.

Now give your address and phone number and place your order.
Within 4 to 5 workdays, you will receive your order at your doorsetp. 
Some Useful Tips For Making Your Shoes More Cozy And Clean
Here are some tips that will help to keep your shoes clean and comfortable.
You can use toothpaste to clean your dirty sneakers and formal shoes.

Placing your smelly shoes into the dry tea bags will observe the all dirty smell and also help to reduce the swelling. 

If you want to make your shoes softer, use cotton material and wrap it around the straps of the footwear.

Bind your toes together with the tape to make your foot more comfortable in moccasins. 
The above displayed and discussed shoes by Hush Puppies have been launched for the summer season, and all of these shoes are made with high-quality material and sole. The fundamental priority of this summer collection of HP is to make the feet comfortable. So that you can freely and comfortably enjoy all the summer festivals and events. Furthermore, the prices of these shoes are also mentioned for your ease.