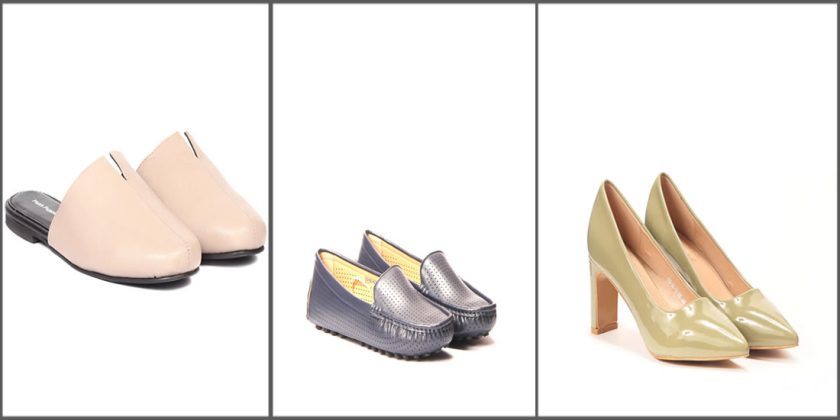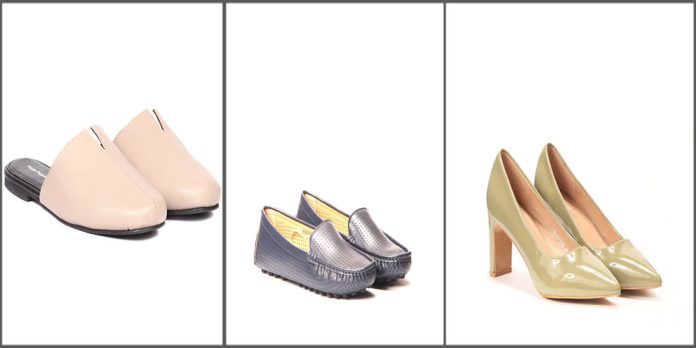 Shoes are essential items that add extra grace and refinement to your look. Hence, these days the first priority of everyone is to buy a classical pair of shoes to sparkle. Unfortunately, many shoe brands in Pakistan offer striking pairs each season, so finding the best one is tricky. For your comfort, here we have gathered the most notable and anticipated Hush Puppies winter shoes collection with the mentioned prices. So you will get your ideal shoes quickly as per your budget. 
Hush Puppies is one of the oldest and most notable brands that always provides luxury and stunning collections. This winter, it likewise propelled the classy shoes that will help cover your feet from the cold or bad weather and sweeten your outlook. Moreover, it uses a soft and comfy texture to make its shoes more luxurious and comfortable.
All these styles are comfortable and stylish, which you can wear at any casual or formal event to make your look impressive. In addition, these shoes will enhance your personality and will make it more radiant and lovely. So, why are you wasting your time? Instead, rush to your nearby store and grab some stylish and charming footwear.
About the Brand
The Hush Puppy shoe brand was established in 1958 by the US shoe enterprise Wolverine World Wide. Bill Mirecki is the CEO of the hush Puppy brand. While in Pakistan, Firhaj has the trade consent for Hush Puppies
In a short time, Hush Puppies is becoming the number-one brand in America. So naturally, they developed their business, and today, it is sold worldwide in over 550 stores across 45 countries. The main reason behind its fame is its unique, high quality, and soft sole shoes that attract consumers to buy Hush Puppy shoes.   
Latest Arrivals: Hush Puppies Winter Shoes Collection
Hey Girls! I hope you all are enjoying the season these days. But, as you all know, winter is here. So now, it's time to update your summer wardrobe with winter footwear. So, you can enhance your outlook by wearing classy shoes. In this regard, the Hush Puppies winter collection is an immaculate preference because it brings many trendy and new styles of shoes for women of all ages.
You can also check out the other brand's collections from our winter shoe catalog. It contains the latest collection of all notable and well-known brands of Pakistan. You will get different styles and designs in the newest winter shoes collection of Hush Puppies. They all are available in various shades and colors. Further, they have both casual and formal footwear in the most striking designs. So no matter which design or color of outfit you wear, this stunning collection of Hush Puppies will help make all of your looks dazzling and chic.
Comfortable Winter Moccasins Collection
Look at the moccasin's style of winter shoes. That is very comfortable to wear. You can keep your feet comfortable by wearing the latest type of shoes. If you are going with your friends to hang out at that point, these rich shoes will help to make you look more attractive and classy.
You get the most dazzling design in a decent sades in this latest style. Pick any one as per your choice or match the shade with your outfit hue for a more dashing or classy look. Borjan's winter shoe collection also contains elegant and stylish shoes for you. So give them a shot too!
Winter Sneakers for Girls
In winter, ladies go for sneakers. The sneaker is one of the most stylish footwear that makes your look more killer and attractive and also keeps your feet comfortable and safe. So you must need some classical pairs of sneakers for your winter wardrobe.
Look at the sleek sneakers with the laces below. These stunning pairs of shoes will enhance your personality. If you are going to a cocktail party with your friends at that point, wear a classy short shirt with blue jeans and pair it with sneakers to make your look more dazzling.
Winter Collection of Running Shoes by Hush Puppies
Young ladies mostly prefer to wear running footwear whenever they go to the gym or run. Therefore, all local or foreign brands always introduce running shoes, whenever they launch their winter shoes for women. In the latest collection of this brand, you will get versatile colors in the most classy designs.
These shoes are the best when you need to spend your whole day out. Let's look at the elegant running footwear below that consists of the most dazzling shades and designs. These footwears are available in a range of colors.
Flat Pumps by Hush Puppies
Try these flat pumps if you don't feel comfortable wearing high heels. It has a vast range of colors and designs that will update your look by making it awe-inspiring. Women of all ages love to wear pumps because of their unique style. Look below at the best winter shoes for women by Hush Puppies that will surely help to make you look fabulous and pretty. These casual styles also help to walk efficiently. These pumps are best for university or college girls. For more variety, explore the Servis shoe winter collection.
Hush Puppies Formal Court Shoes for Office
For office wear, you always need shoes that can complete your formal office look. So say "yes" to these classic formal court shoes from the Hush Puppies winter collection, which is prepared with soft and comfy leather. That will help you to keep your feet in comfort. Plus, it makes you look more attractive and jazzier. You will get a wide variety of formal boots below with the most striking hues and designs. So look down and pick the best one for yourself to make your traditional look extra charming and graceful.
Winter Long Boots Collection by Hush Puppies
Look at the most advanced and trendy style of long winter boots. That is the best choice if you want to alter your look. These excellent and remarkable shoes will help you to opt for a dashing look. You also wear these shoes with socks to provide extra warmth to your feet.
These winter boots are available in different colors that you have never seen before. So, what are you waiting for? Don't waste your time here and there, and quickly visit your nearby Hush Puppies store and grab your favorite long boots. For more winter boots, visit the Clive shoe winter collection.
Winter Fancy Wedding Collection
Sandals always remain in fashion. It never goes out of style. No matter the season, the sandals always help to customize your look by making it more noteworthy. Look below at the dazzling and eye-catching ladies' fancy shoes that will undoubtedly make your look more glorious.
These comfy and dazzling sandals are the best to wear to gain a lot of attention from the crowd. You can carry these shoes at any wedding, formal and casual gathering to make your look splendid and jazzier.
Back Open Hush Puppies Winter Shoes
This season, get ready with these back-open flat footwear that is flexible to wear. It has a slight heel that makes it more attractive and awe-inspiring. Walk with elegance by wearing these available flat shoes. You get the different shades in this latest style to get the best one as per your choice.
Further, visit the Stylo winter collection for women, which has also brought the most modest and fashionable winter shoes to look attractive. With your three-piece winter outfit, you can wear these back-open flat footwear to increase your overall beauty. You can also wear these shoes with a top or jeans for a modest look. 
Wedge Styled Winter Footwear
These wedges styles of boots will help to add more grace to your majestic look. If you want to try something new, at that point, try this wedges-style boot that will surely refresh your look by making it more classy. Of course, you can also carry this shoe for casual wear.
If you plan to go shopping with your friend, this wedge-style shoe is the best choice. Further, look at the Metro winter shoes, which also have a comprehensive and stunning variety of wedge-style footwear.
A decent pair of shoes express so much about your personality. So, always take care whenever you are going to purchase footwear. If you are bored of wearing old styles of shoes, at that point, buy the latest and trendy footwear from the Hush Puppies store. Here you will get the most contemporary types of shoes that add more elegance to your winter look.